When God Is Good Quotes
Collection of top 40 famous quotes about When God Is Good
You are about to find out what it takes, how the world is, how it works and how it changes when you are a parent. Good luck and God help the child.
—
Toni Morrison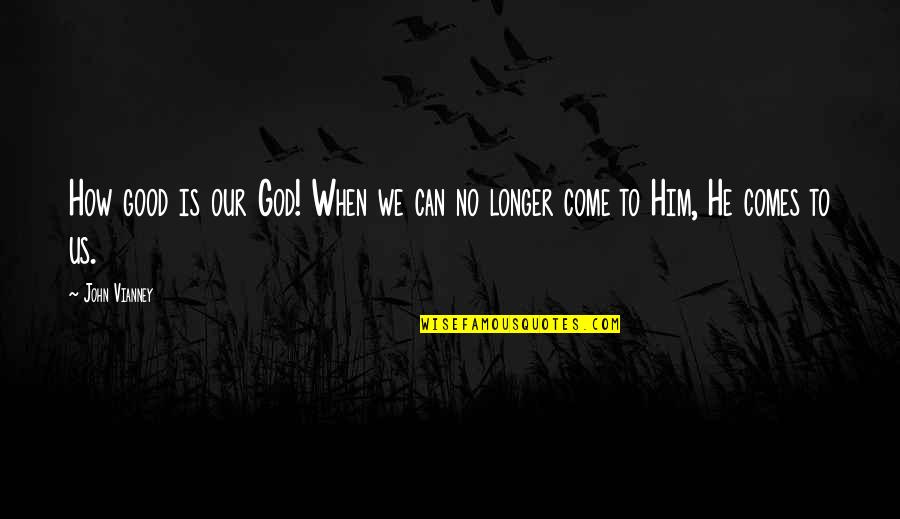 How good is our God! When we can no longer come to Him, He comes to us.
—
John Vianney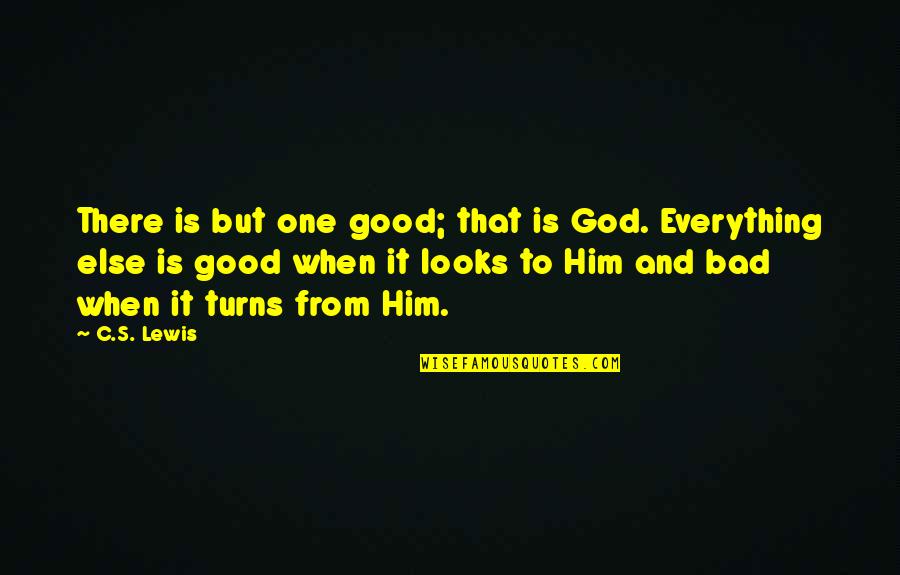 There is but one good; that is God. Everything else is good when it looks to Him and bad when it turns from Him.
—
C.S. Lewis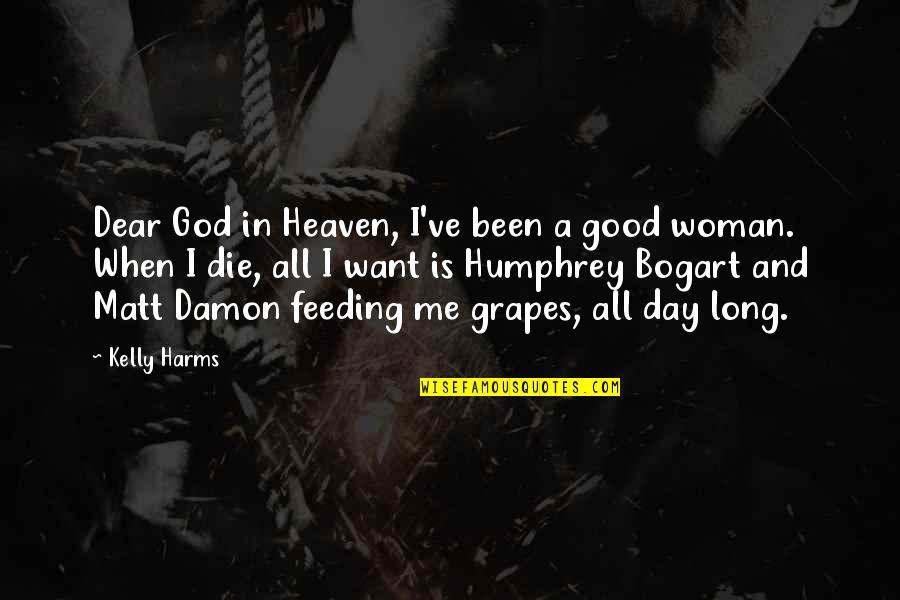 Dear God in Heaven, I've been a good woman. When I die, all I want is Humphrey Bogart and Matt Damon feeding me grapes, all day long.
—
Kelly Harms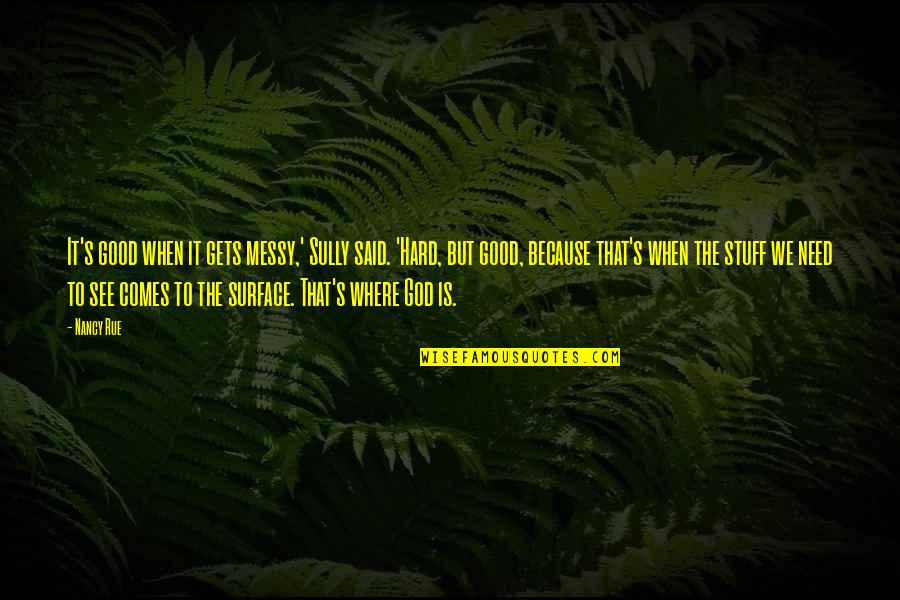 It's good when it gets messy,' Sully said. 'Hard, but good, because that's when the stuff we need to see comes to the surface. That's where God is.
—
Nancy Rue
It's easy to be a saint when all you've known is the good.
—
Donna Lynn Hope
Easter is a time when God turned the inevitability of death into the invincibility of life.
—
Craig D. Lounsbrough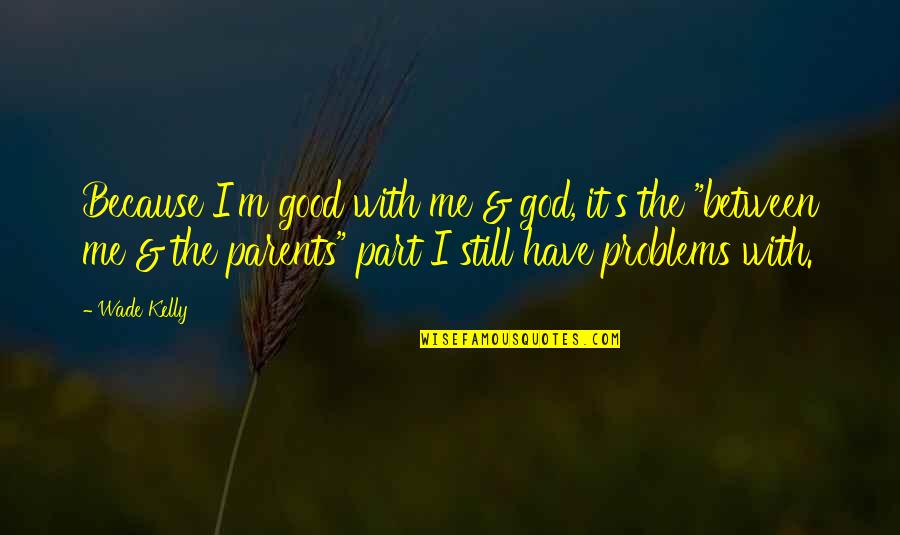 Because I'm good with me & god, it's the "between me & the parents" part I still have problems with.
—
Wade Kelly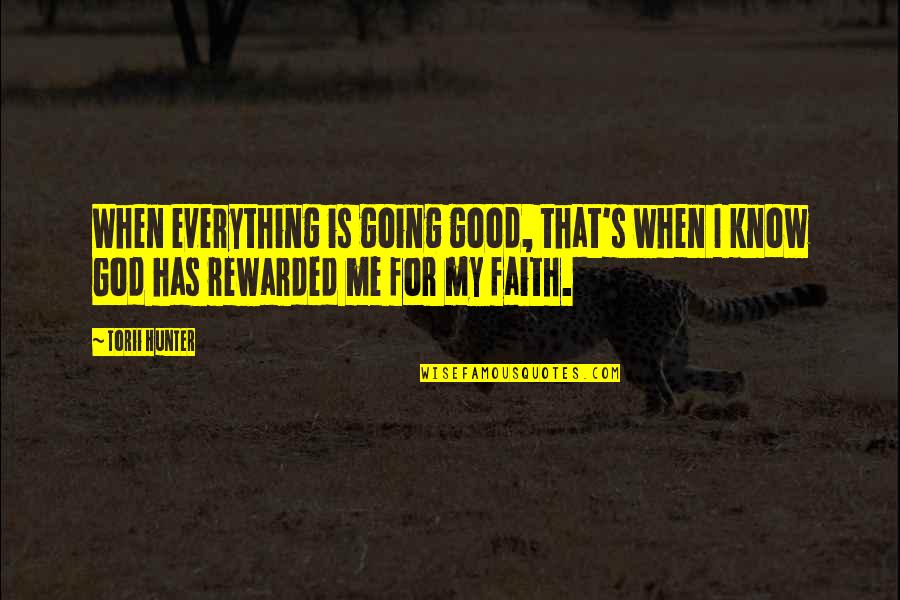 When everything is going good, that's when I know God has rewarded me for my faith.
—
Torii Hunter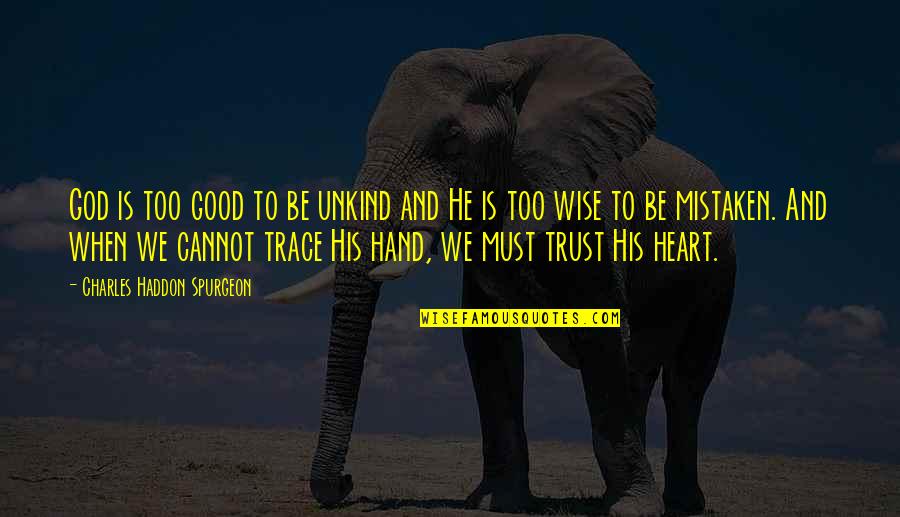 God is too good to be unkind and He is too wise to be mistaken. And when we cannot trace His hand, we must trust His heart. —
Charles Haddon Spurgeon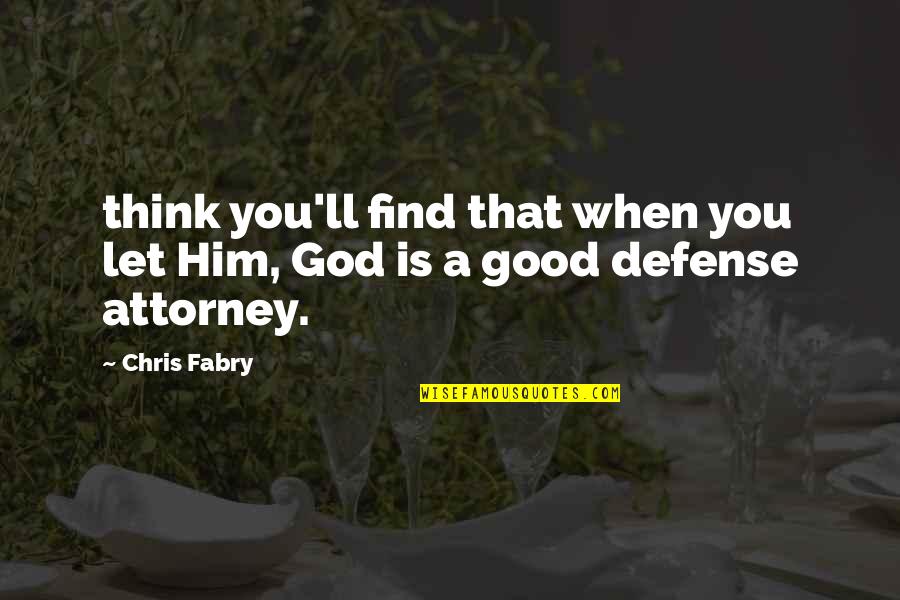 think you'll find that when you let Him, God is a good defense attorney. —
Chris Fabry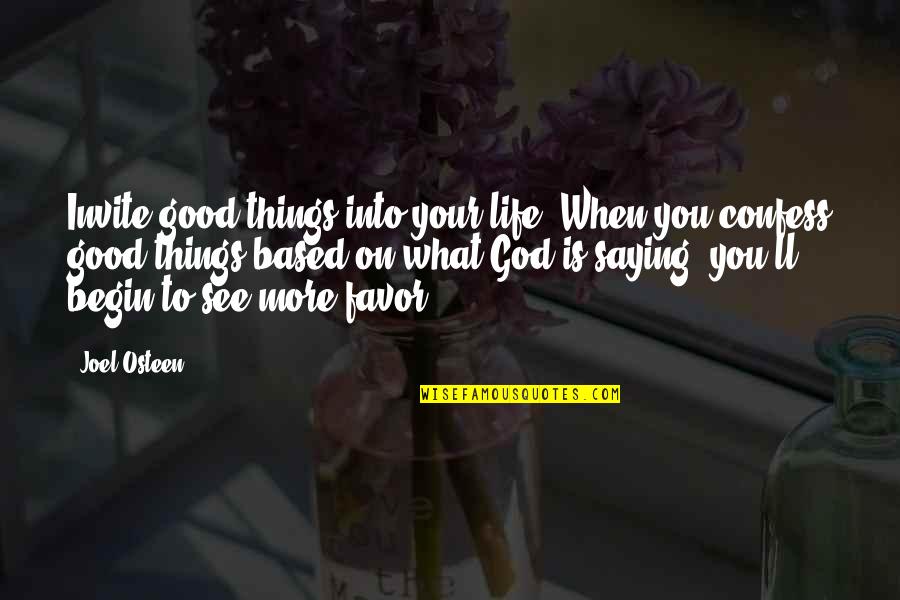 Invite good things into your life. When you confess good things based on what God is saying, you'll begin to see more favor! —
Joel Osteen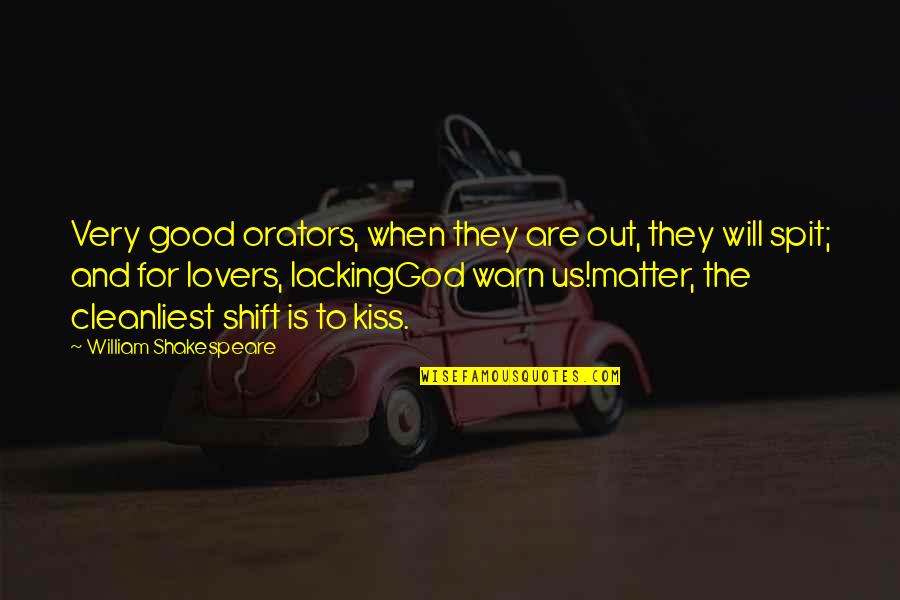 Very good orators, when they are out, they will spit; and for lovers, lacking
God warn us!
matter, the cleanliest shift is to kiss. —
William Shakespeare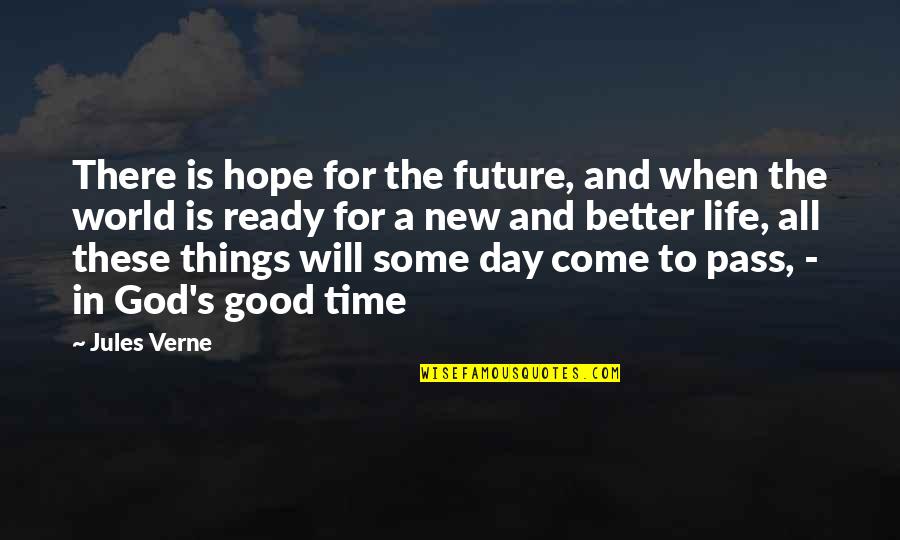 There is hope for the future, and when the world is ready for a new and better life, all these things will some day come to pass, - in God's good time —
Jules Verne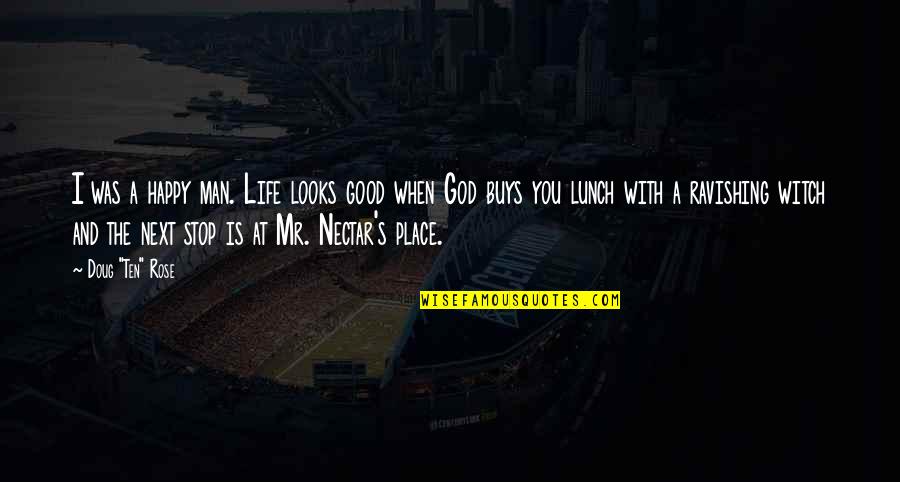 I was a happy man. Life looks good when God buys you lunch with a ravishing witch and the next stop is at Mr. Nectar's place. —
Doug "Ten" Rose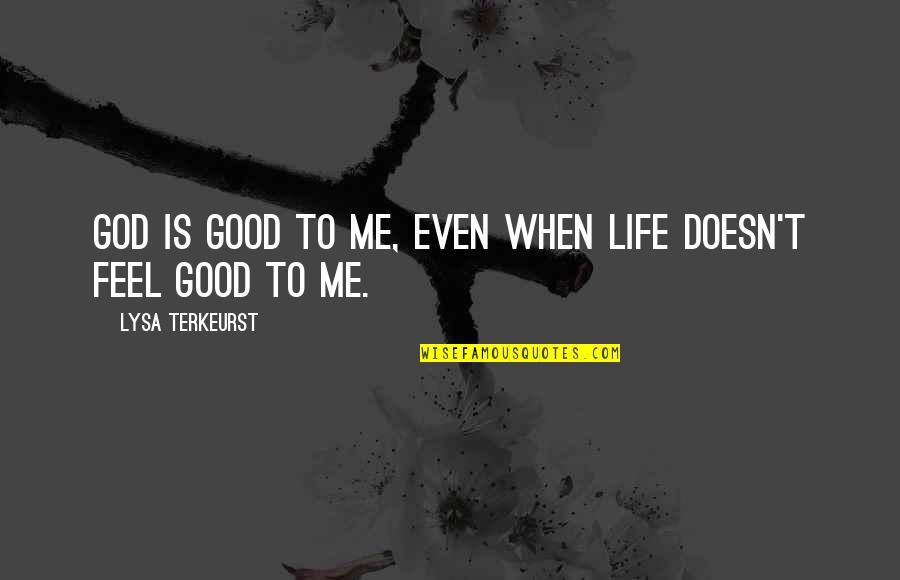 God is good to me, even when life doesn't feel good to me. —
Lysa TerKeurst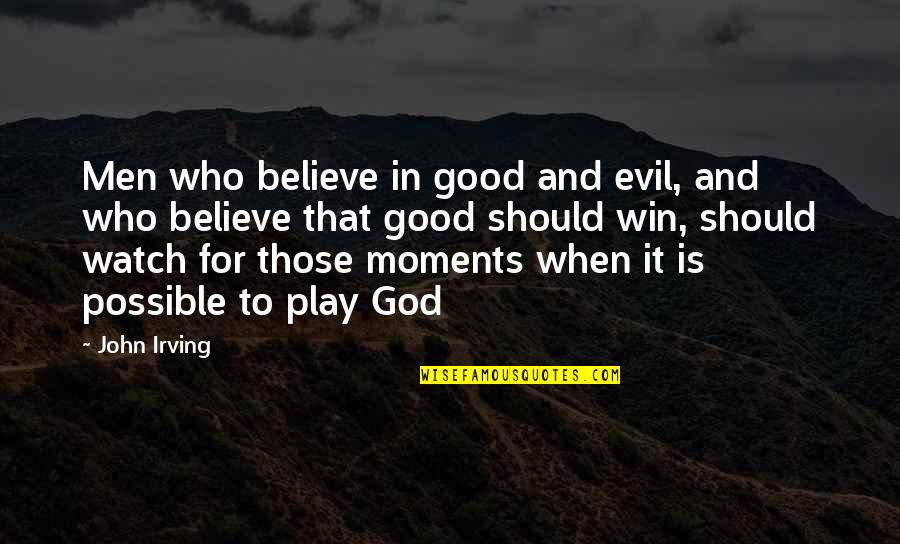 Men who believe in good and evil, and who believe that good should win, should watch for those moments when it is possible to play God —
John Irving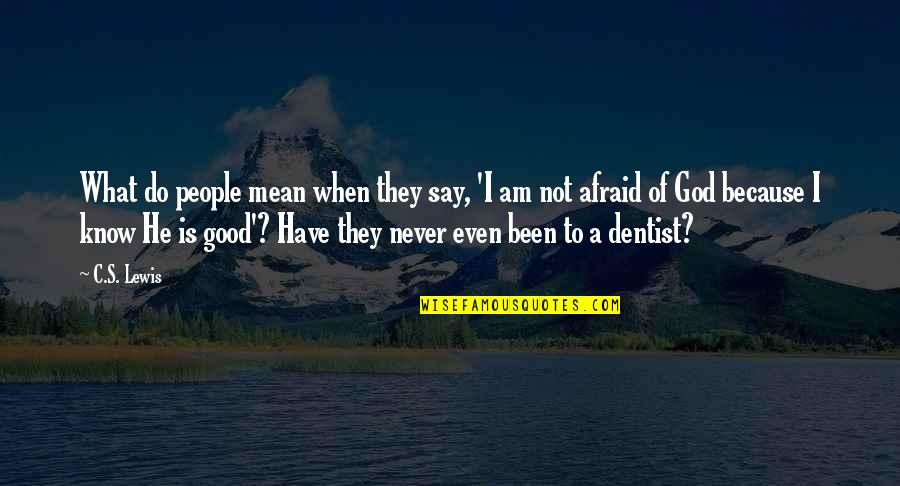 What do people mean when they say, 'I am not afraid of God because I know He is good'? Have they never even been to a dentist? —
C.S. Lewis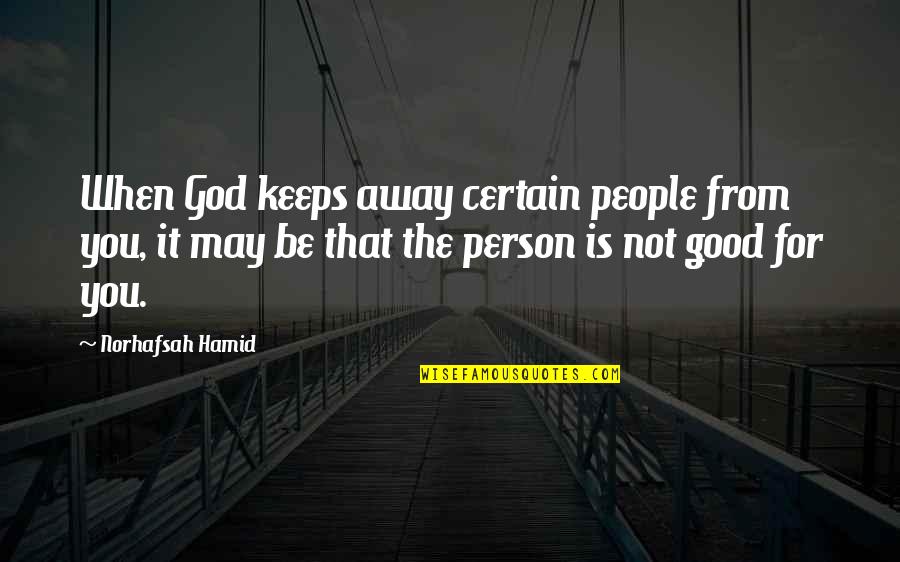 When God keeps away certain people from you, it may be that the person is not good for you. —
Norhafsah Hamid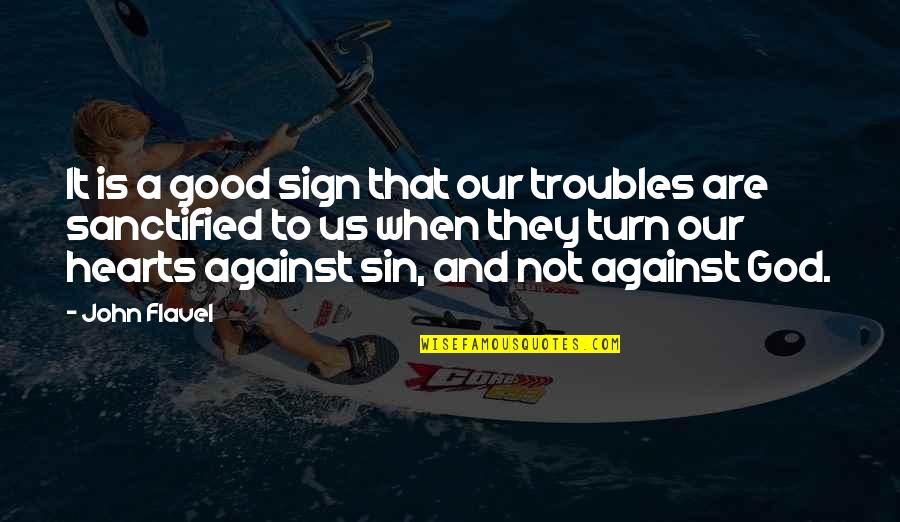 It is a good sign that our troubles are sanctified to us when they turn our hearts against sin, and not against God. —
John Flavel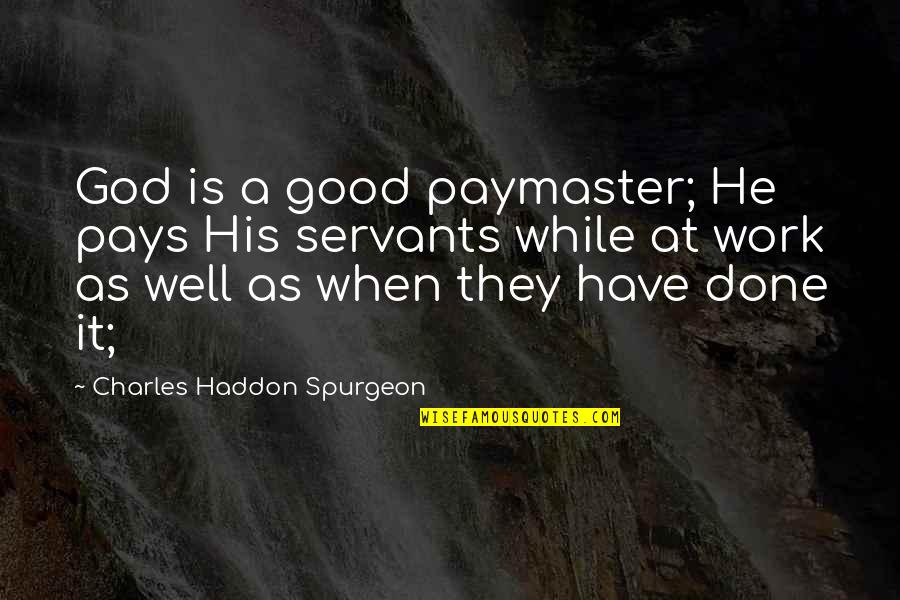 God is a good paymaster; He pays His servants while at work as well as when they have done it; —
Charles Haddon Spurgeon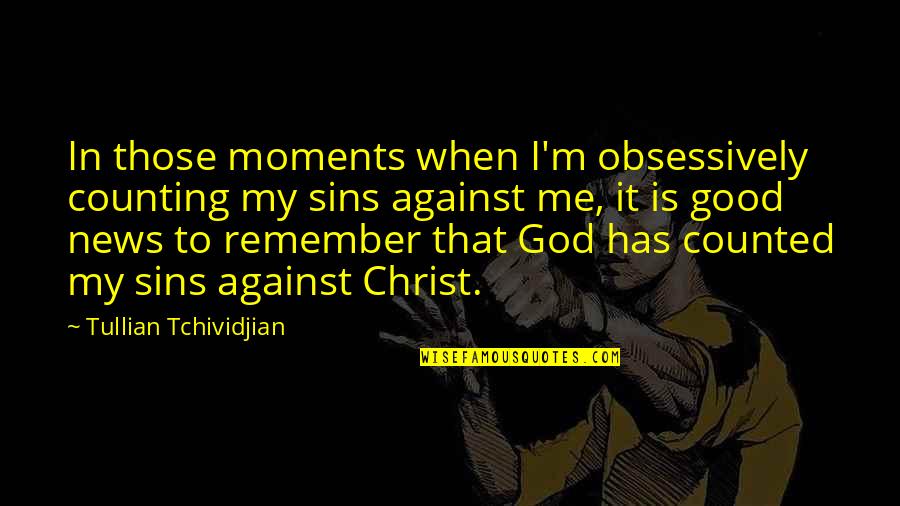 In those moments when I'm obsessively counting my sins against me, it is good news to remember that God has counted my sins against Christ. —
Tullian Tchividjian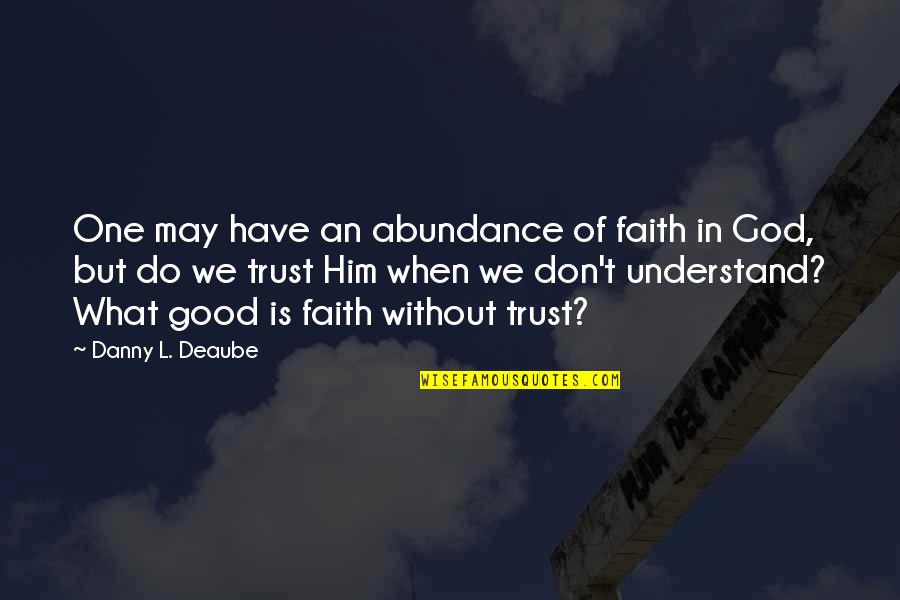 One may have an abundance of faith in God, but do we trust Him when we don't understand? What good is faith without trust? —
Danny L. Deaube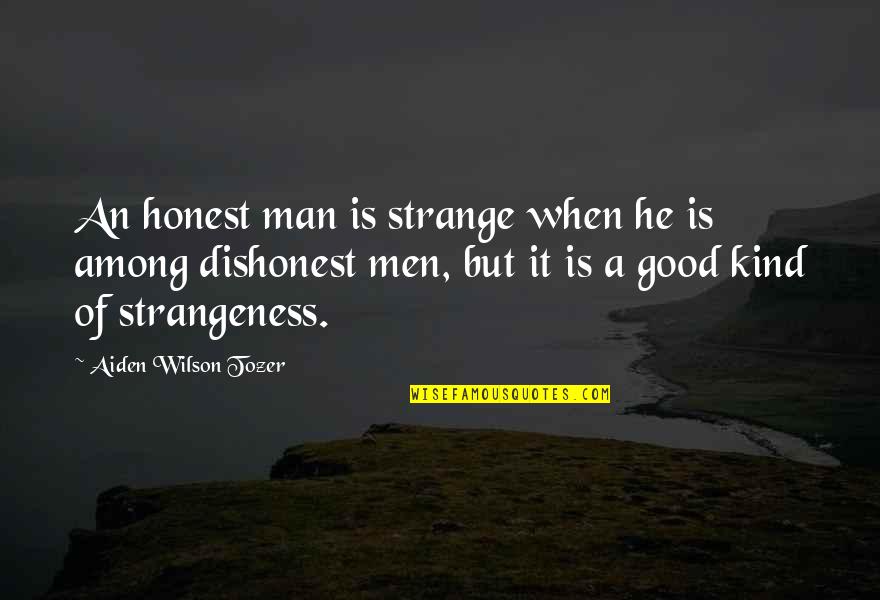 An honest man is strange when he is among dishonest men, but it is a good kind of strangeness. —
Aiden Wilson Tozer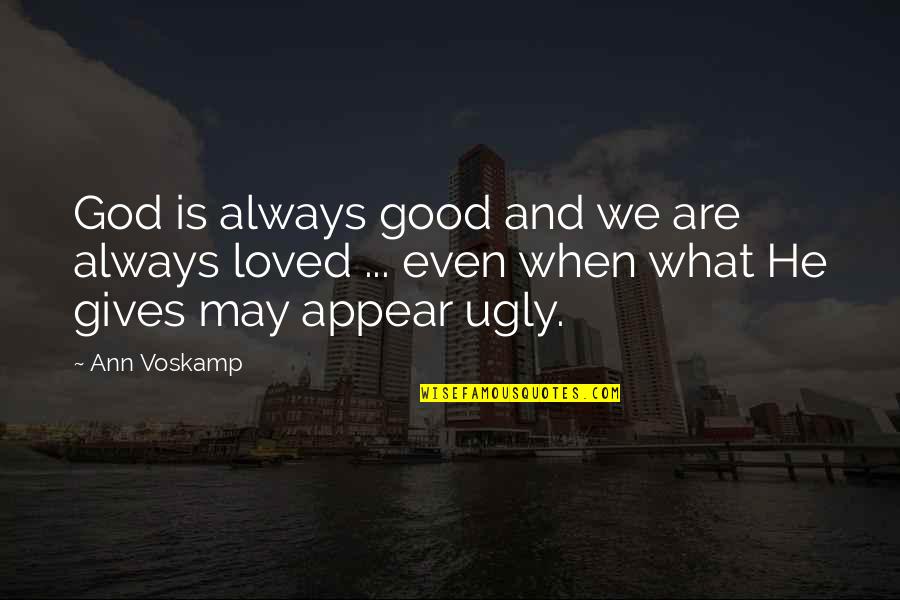 God is always good and we are always loved ... even when what He gives may appear ugly. —
Ann Voskamp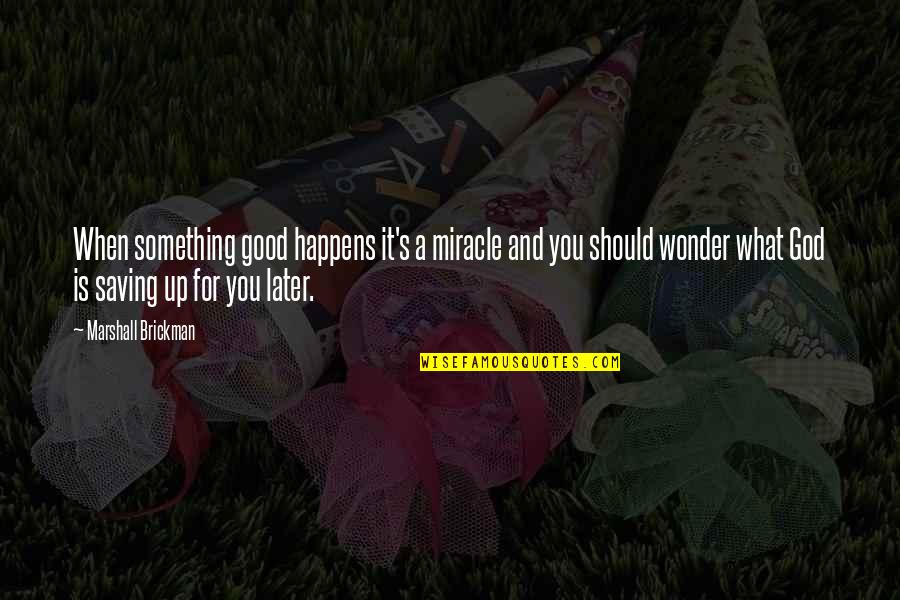 When something good happens it's a miracle and you should wonder what God is saving up for you later. —
Marshall Brickman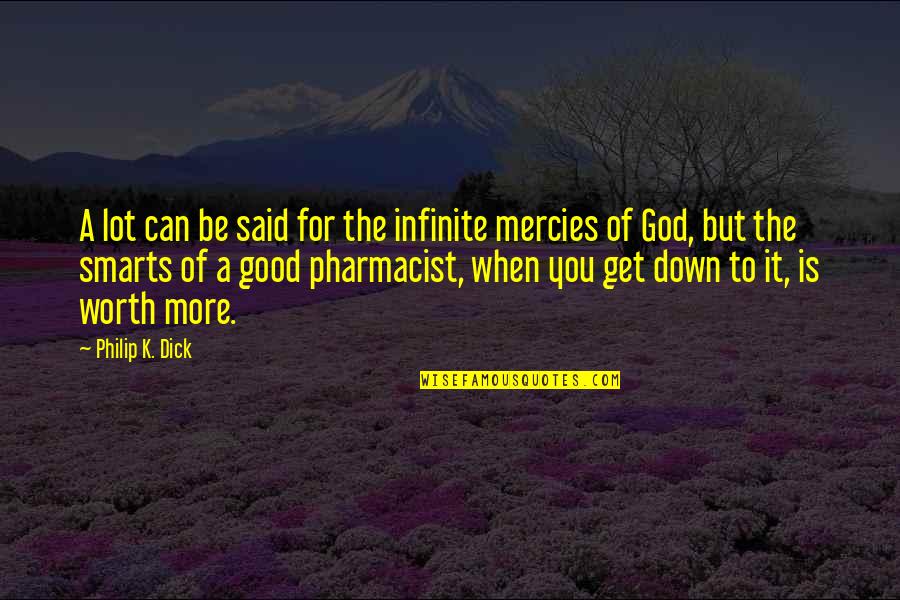 A lot can be said for the infinite mercies of God, but the smarts of a good pharmacist, when you get down to it, is worth more. —
Philip K. Dick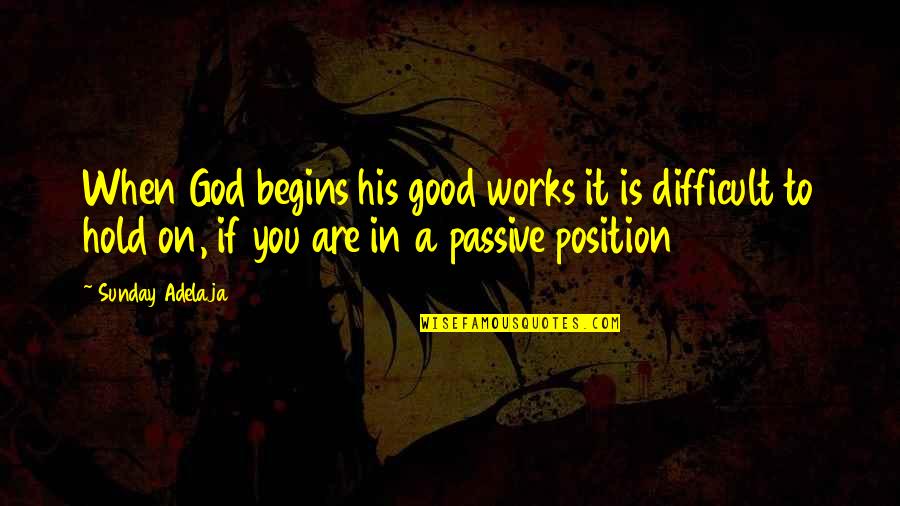 When God begins his good works it is difficult to hold on, if you are in a passive position —
Sunday Adelaja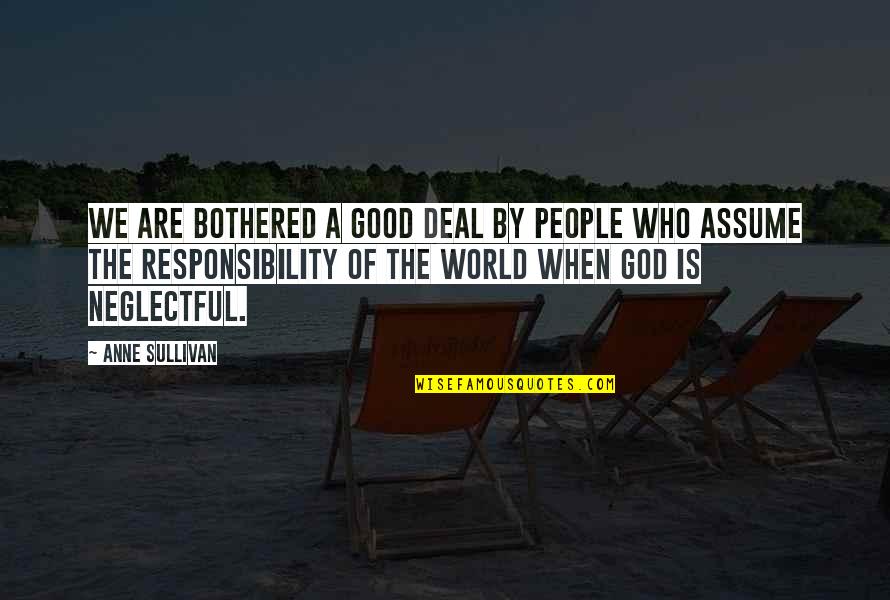 We are bothered a good deal by people who assume the responsibility of the world when God is neglectful. —
Anne Sullivan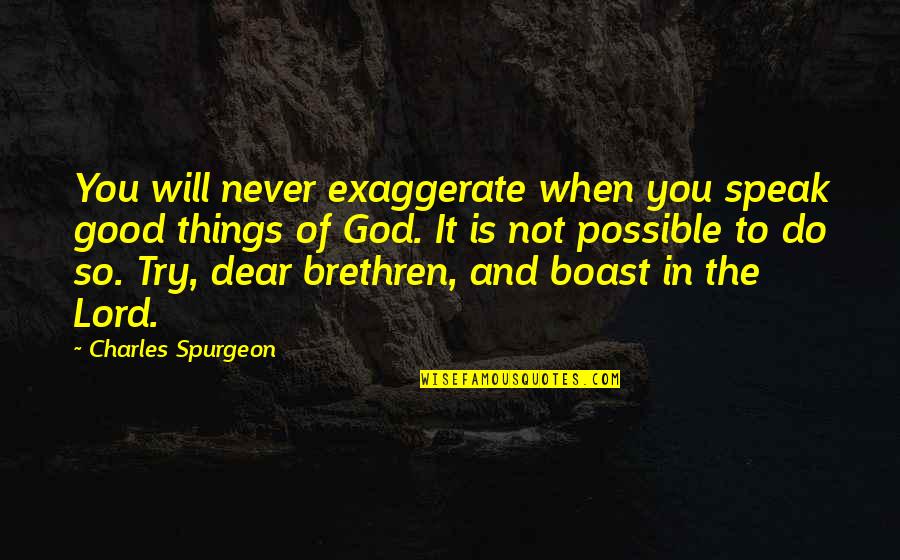 You will never exaggerate when you speak good things of God. It is not possible to do so. Try, dear brethren, and boast in the Lord. —
Charles Spurgeon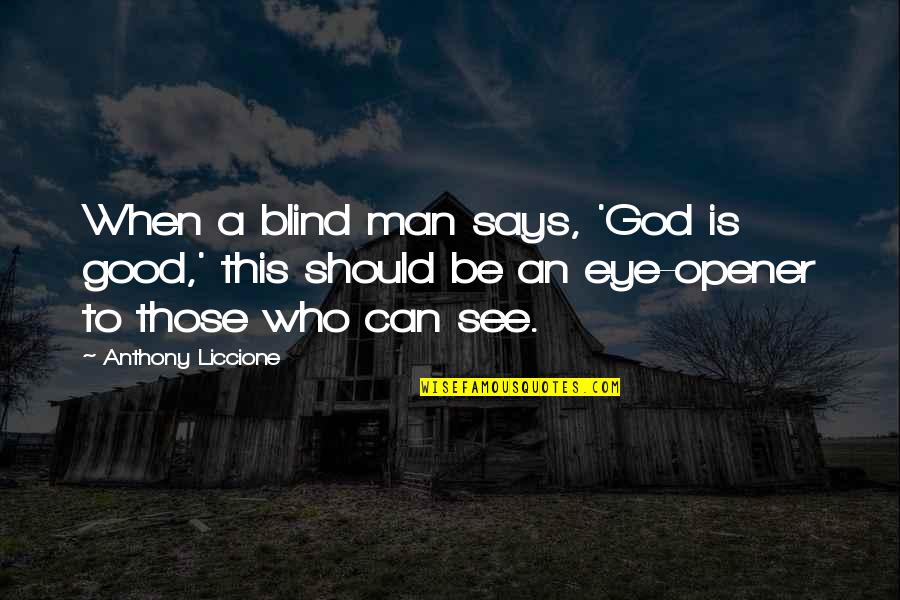 When a blind man says, 'God is good,' this should be an eye-opener to those who can see. —
Anthony Liccione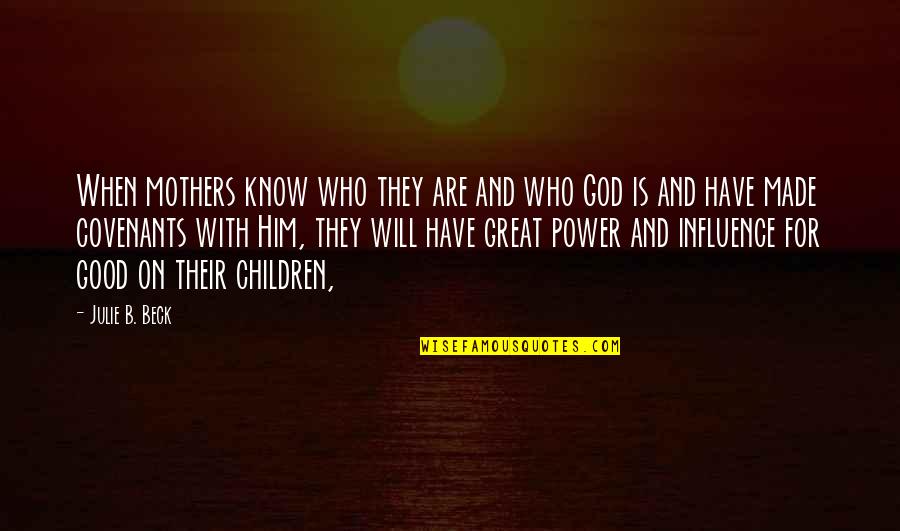 When mothers know who they are and who God is and have made covenants with Him, they will have great power and influence for good on their children, —
Julie B. Beck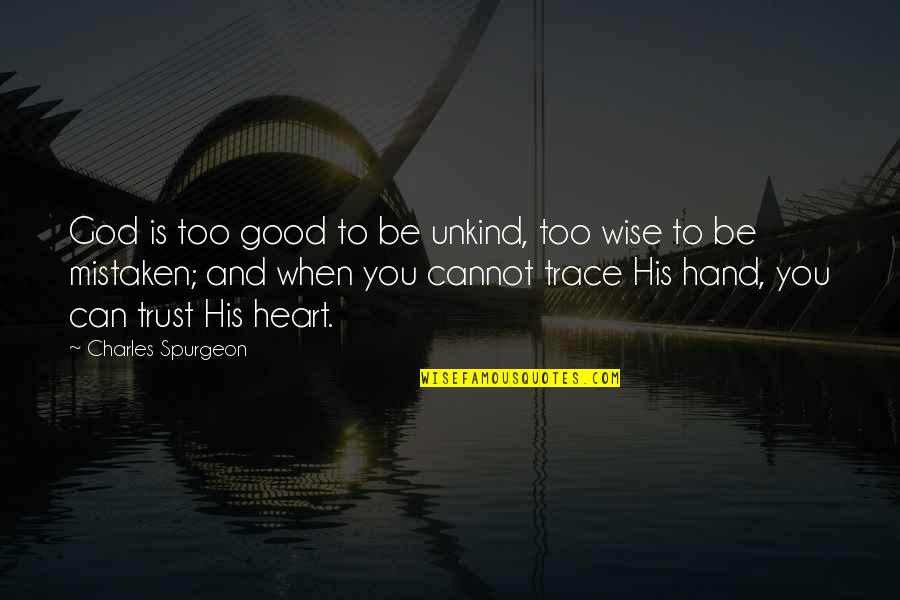 God is too good to be unkind, too wise to be mistaken; and when you cannot trace His hand, you can trust His heart. —
Charles Spurgeon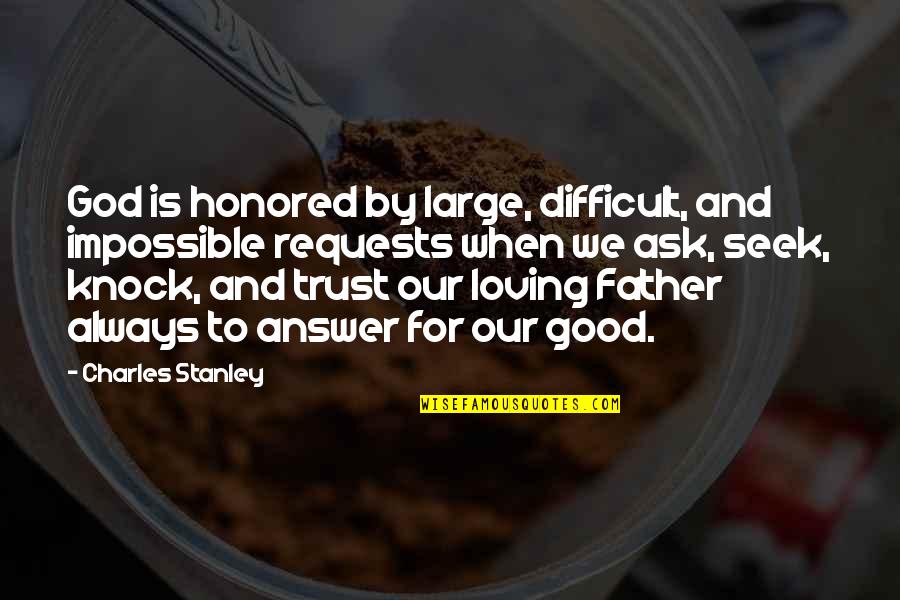 God is honored by large, difficult, and impossible requests when we ask, seek, knock, and trust our loving Father always to answer for our good. —
Charles Stanley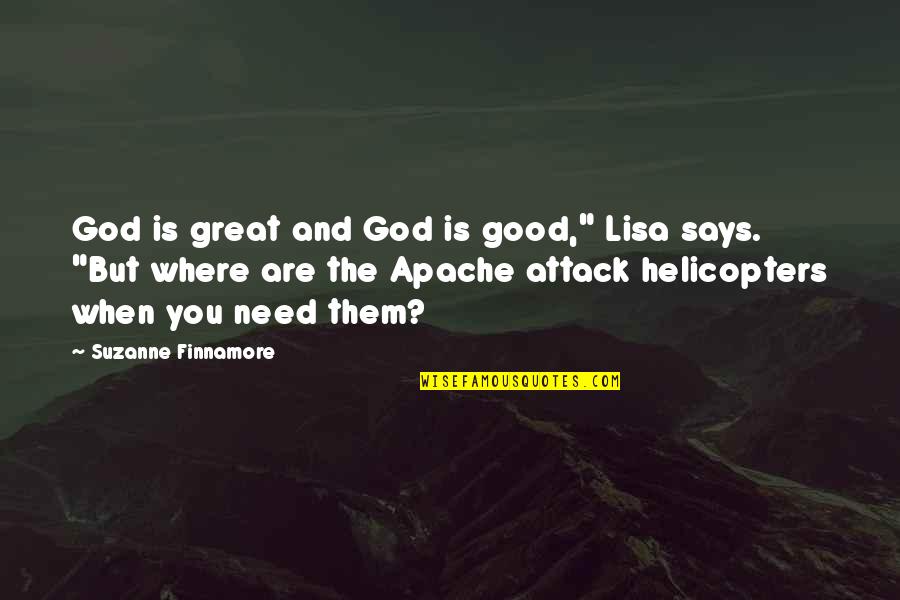 God is great and God is good," Lisa says. "But where are the Apache attack helicopters when you need them? —
Suzanne Finnamore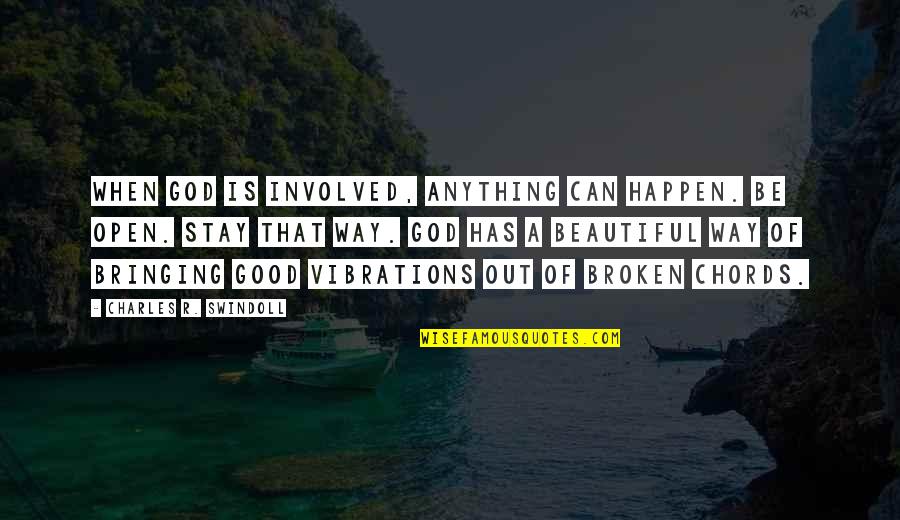 When God is involved, anything can happen. Be open. Stay that way. God has a beautiful way of bringing good vibrations out of broken chords. —
Charles R. Swindoll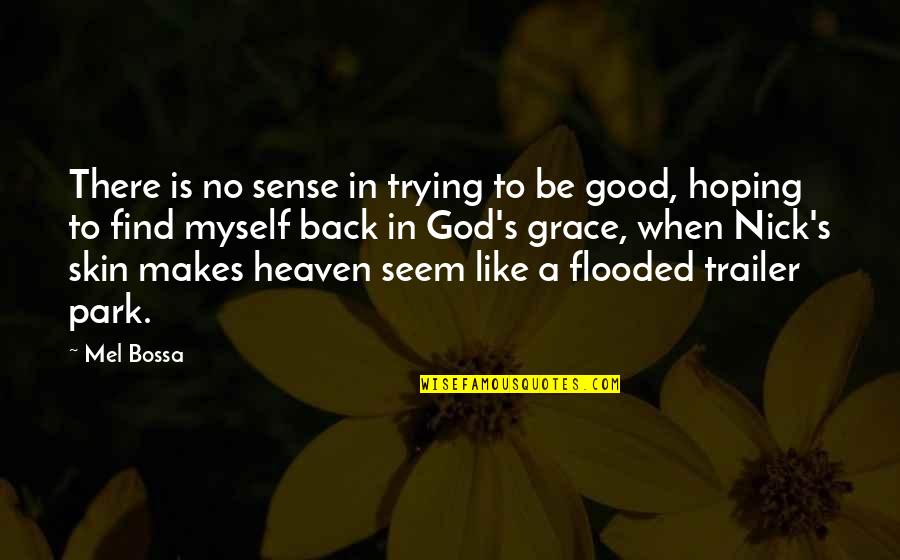 There is no sense in trying to be good, hoping to find myself back in God's grace, when Nick's skin makes heaven seem like a flooded trailer park. —
Mel Bossa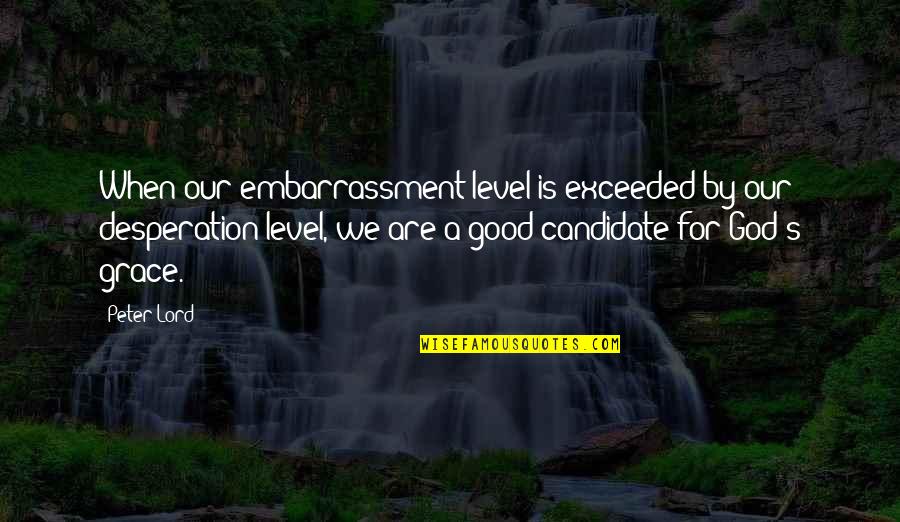 When our embarrassment level is exceeded by our desperation level, we are a good candidate for God's grace. —
Peter Lord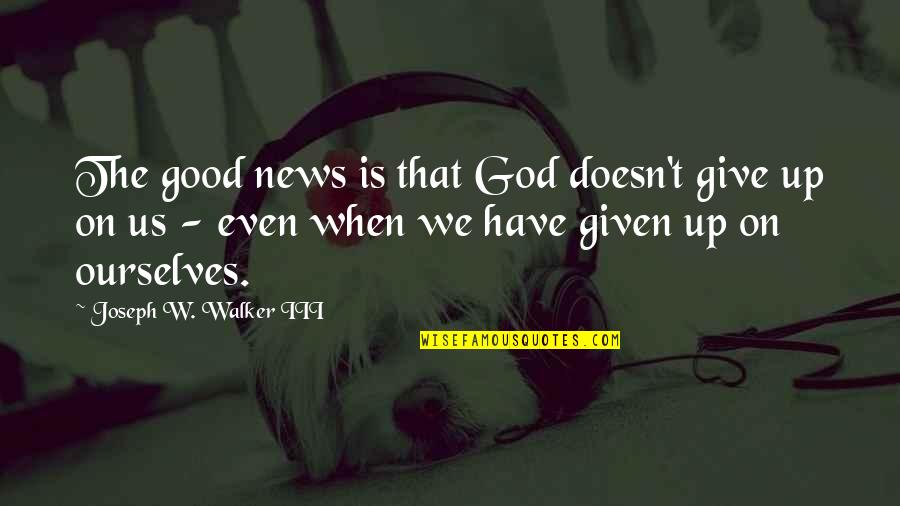 The good news is that God doesn't give up on us - even when we have given up on ourselves. —
Joseph W. Walker III