What We Go Through In Life Quotes
Collection of top 32 famous quotes about What We Go Through In Life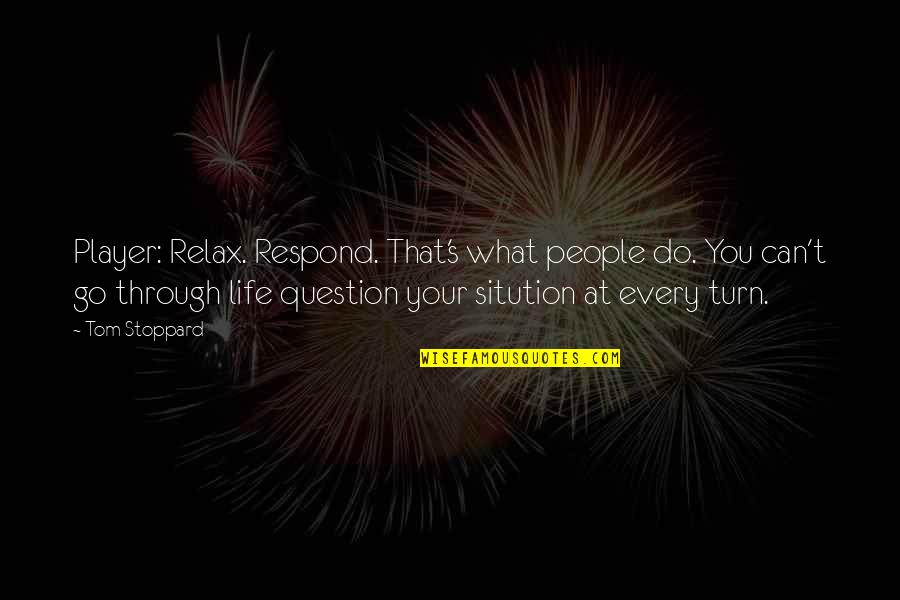 Player: Relax. Respond. That's what people do. You can't go through life question your sitution at every turn.
—
Tom Stoppard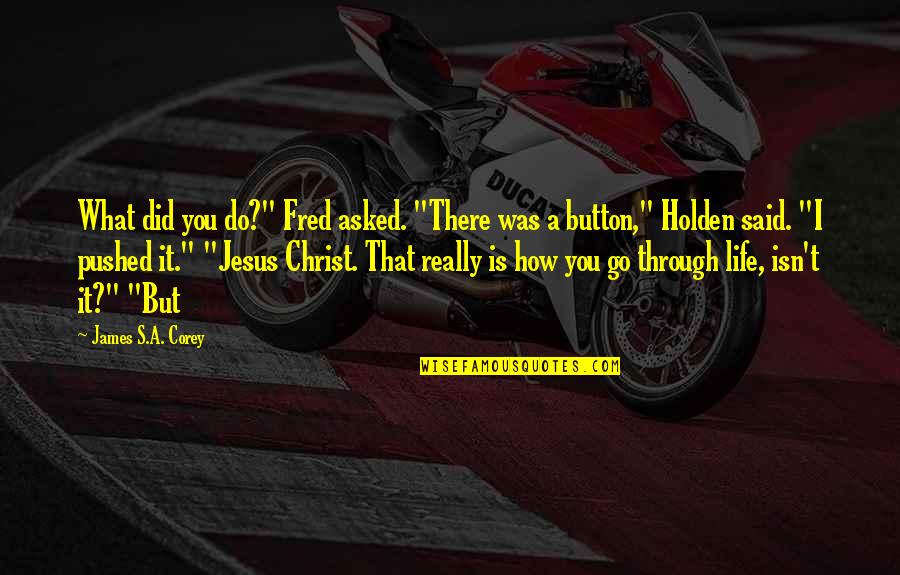 What did you do?" Fred asked. "There was a button," Holden said. "I pushed it." "Jesus Christ. That really is how you go through life, isn't it?" "But
—
James S.A. Corey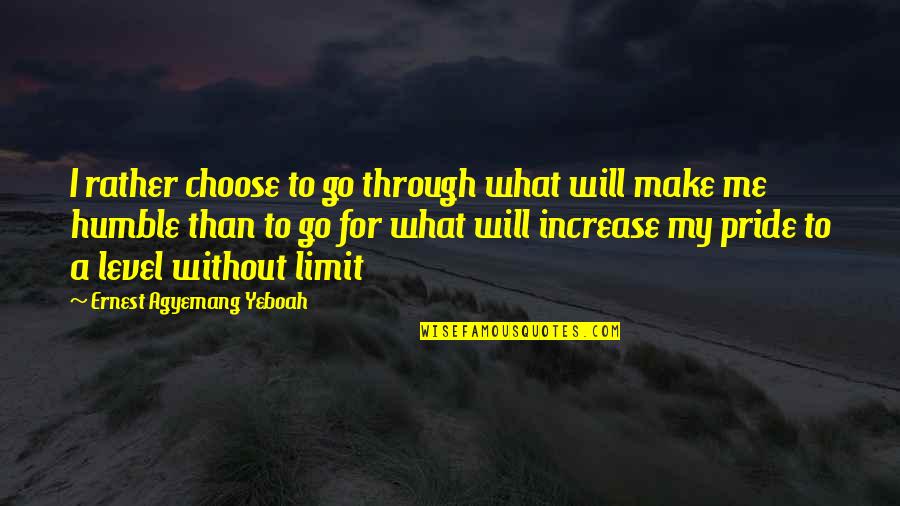 I rather choose to go through what will make me humble than to go for what will increase my pride to a level without limit
—
Ernest Agyemang Yeboah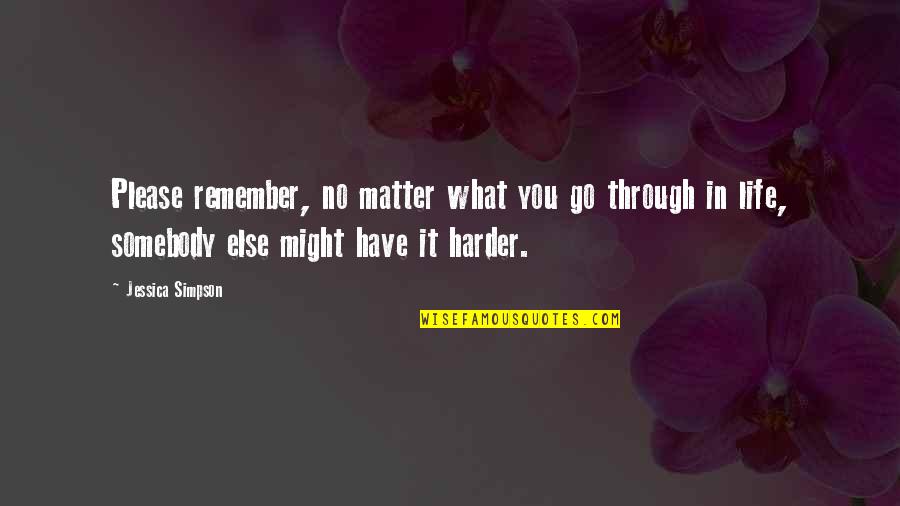 Please remember, no matter what you go through in life, somebody else might have it harder.
—
Jessica Simpson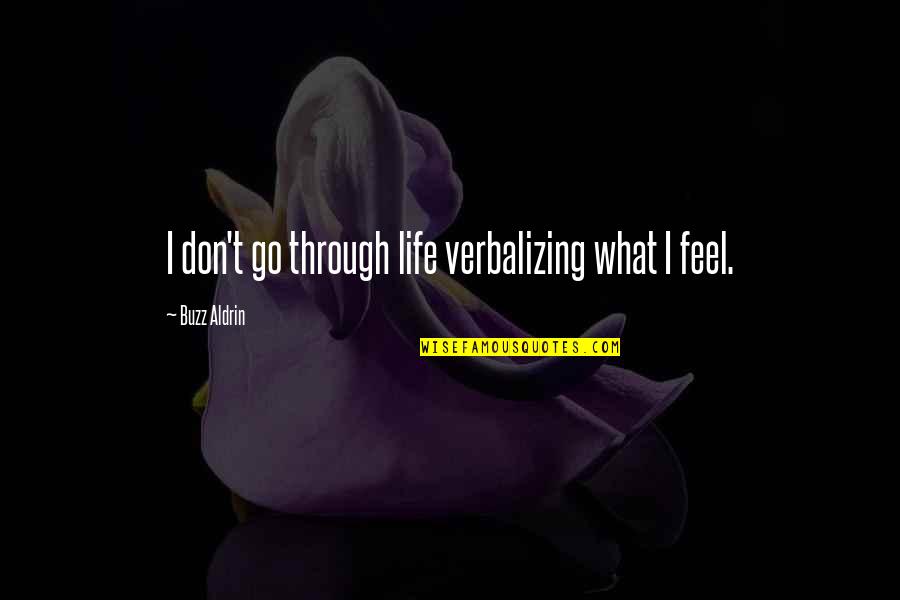 I don't go through life verbalizing what I feel.
—
Buzz Aldrin
As I experience life and go through things, that's what I write about.
—
Tyler Perry
I'm a dreadful romantic. No matter what I go through in life, I want to fall in love with a man.
—
Rachel Hunter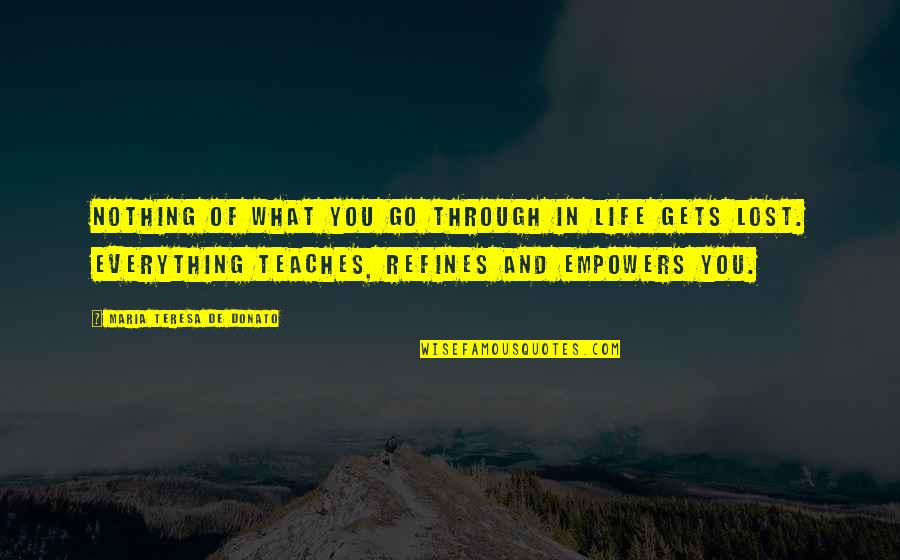 Nothing of what you go through in life gets lost. Everything teaches, refines and empowers you.
—
Maria Teresa De Donato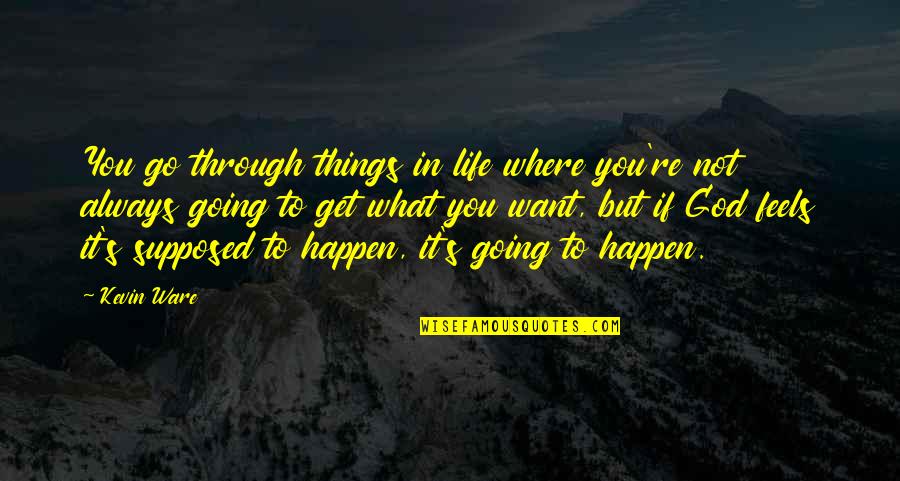 You go through things in life where you're not always going to get what you want, but if God feels it's supposed to happen, it's going to happen.
—
Kevin Ware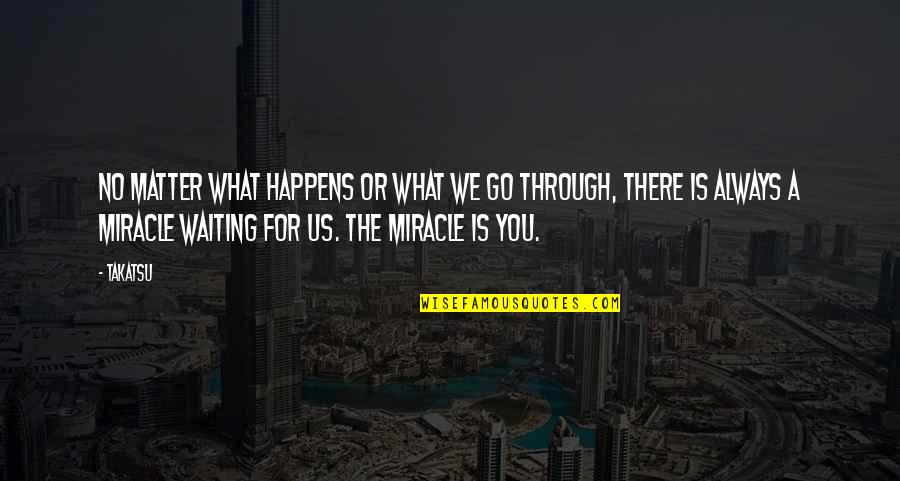 No matter what happens or what we go through, there is always a miracle waiting for us. The miracle is you.
—
Takatsu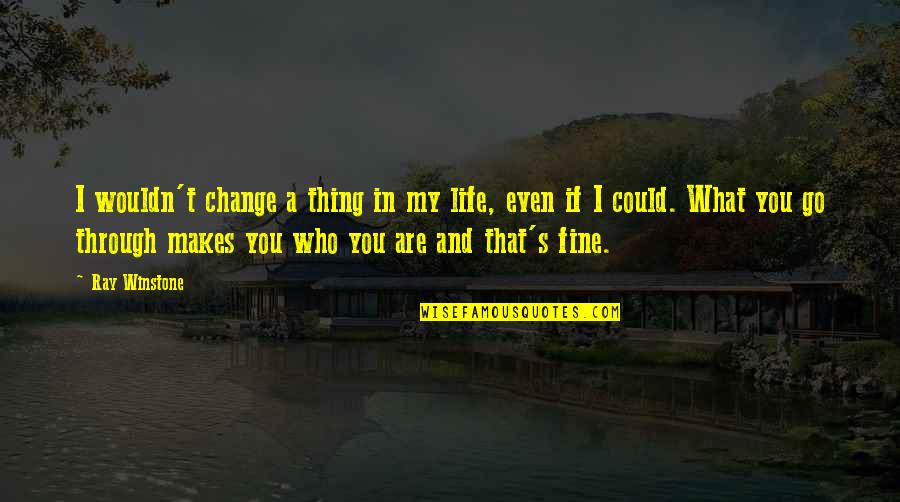 I wouldn't change a thing in my life, even if I could. What you go through makes you who you are and that's fine.
—
Ray Winstone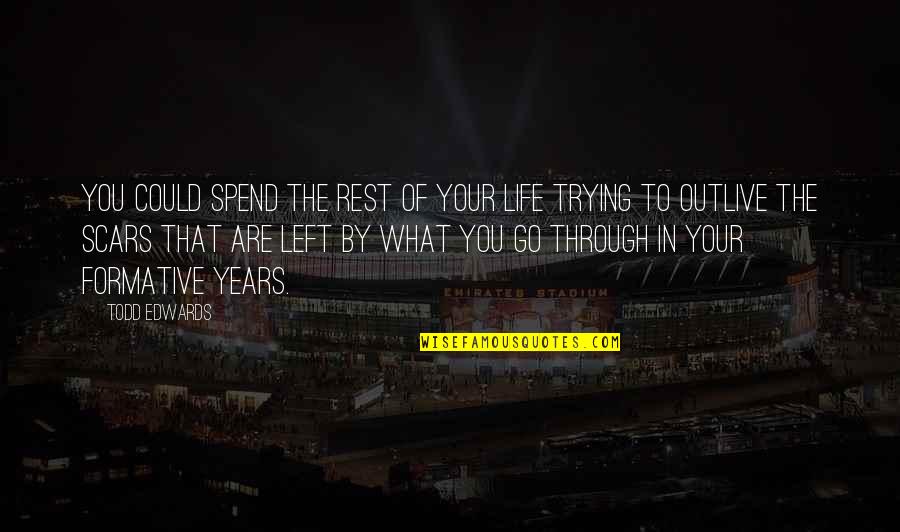 You could spend the rest of your life trying to outlive the scars that are left by what you go through in your formative years.
—
Todd Edwards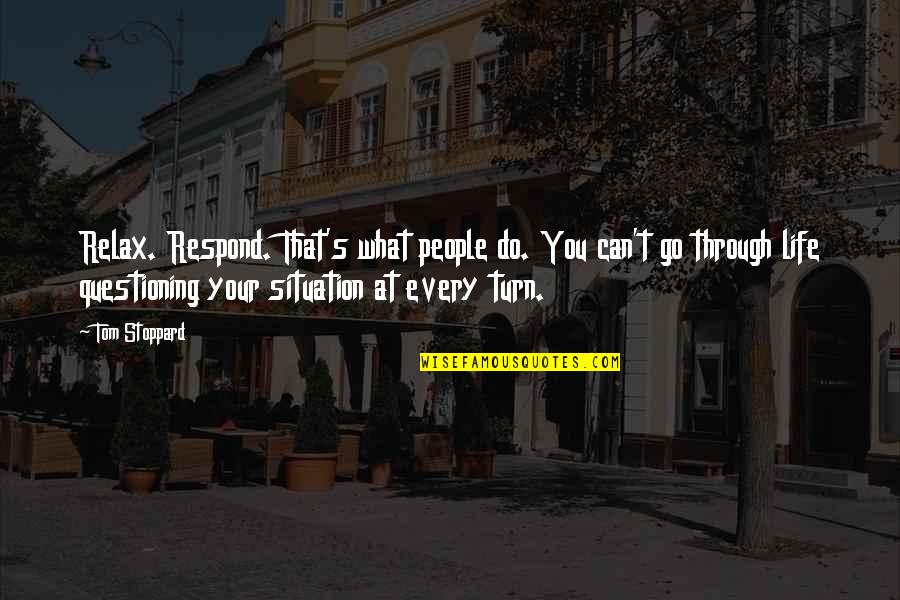 Relax. Respond. That's what people do. You can't go through life questioning your situation at every turn. —
Tom Stoppard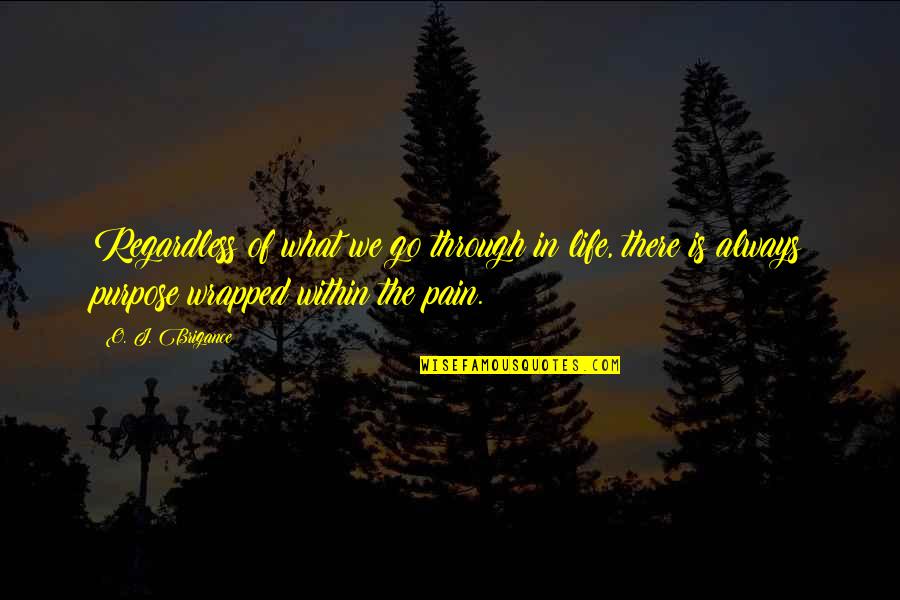 Regardless of
what we go through in life
, there is always purpose wrapped within the pain. —
O. J. Brigance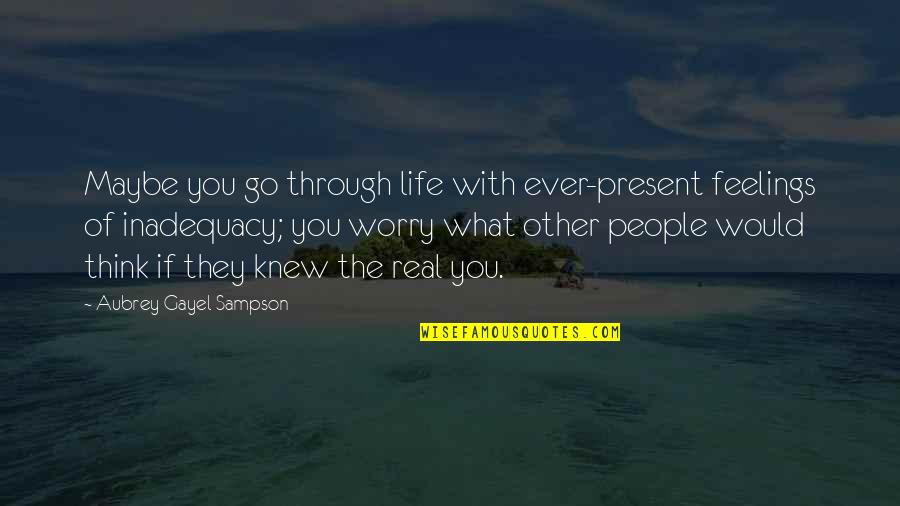 Maybe you go through life with ever-present feelings of inadequacy; you worry what other people would think if they knew the real you. —
Aubrey Gayel Sampson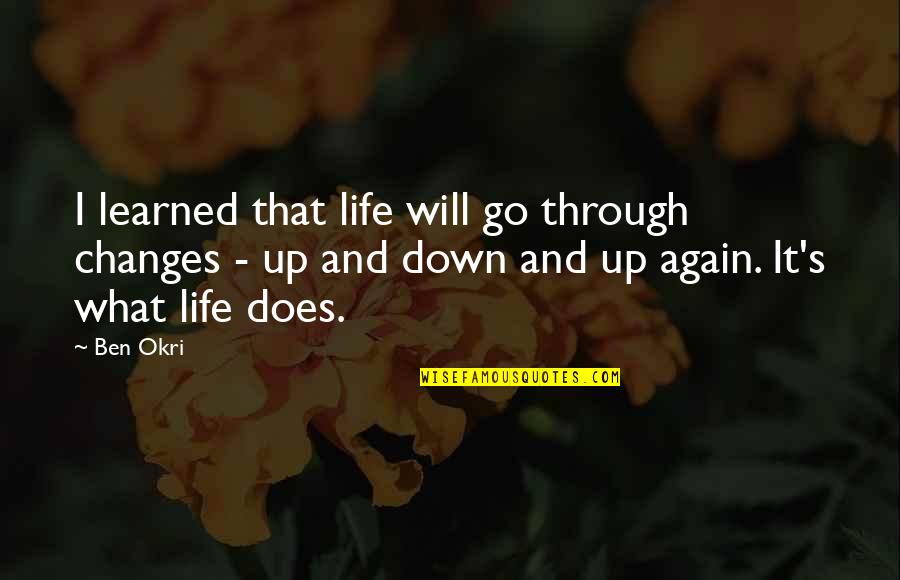 I learned that life will go through changes - up and down and up again. It's what life does. —
Ben Okri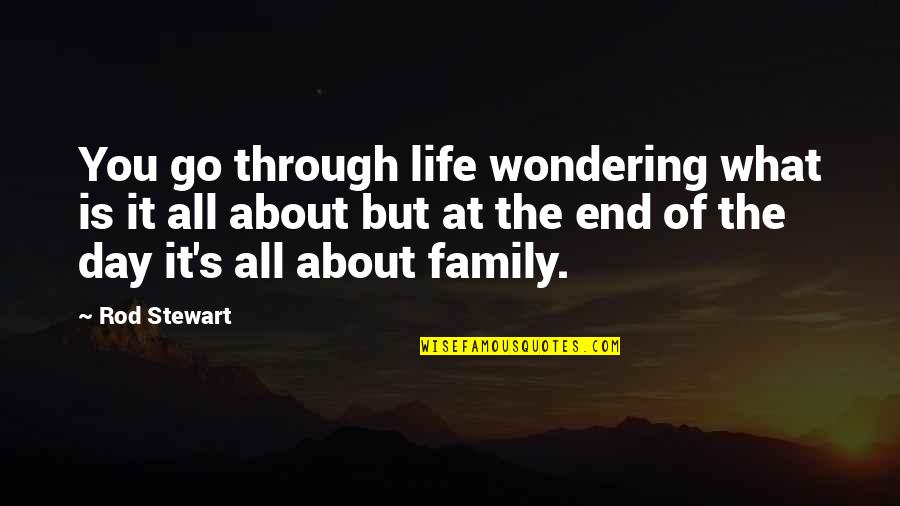 You go through life wondering what is it all about but at the end of the day it's all about family. —
Rod Stewart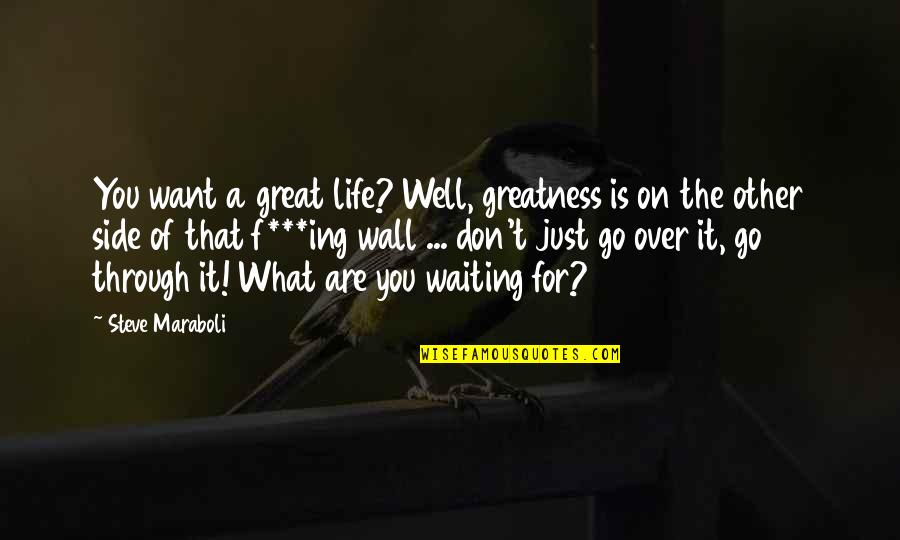 You want a great life? Well, greatness is on the other side of that f***ing wall ... don't just go over it, go through it! What are you waiting for? —
Steve Maraboli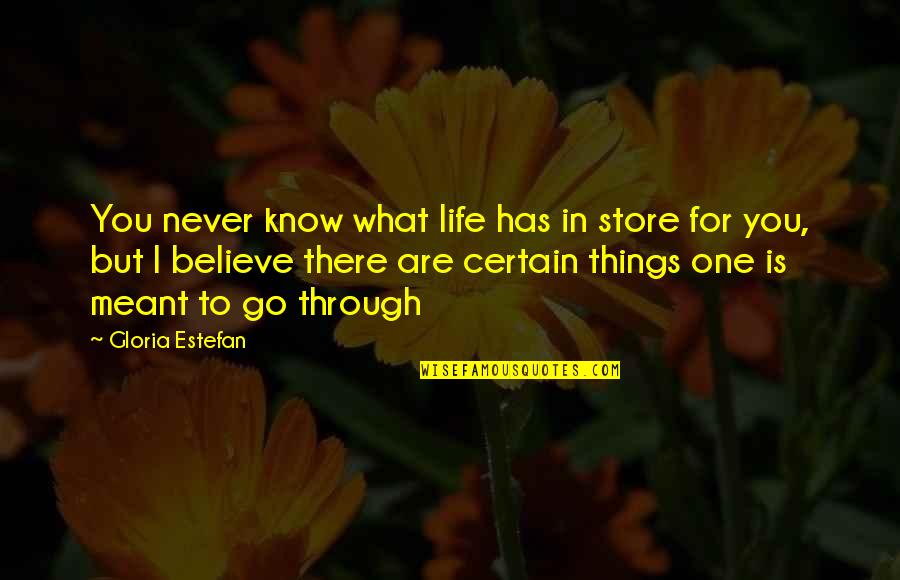 You never know what life has in store for you, but I believe there are certain things one is meant to go through —
Gloria Estefan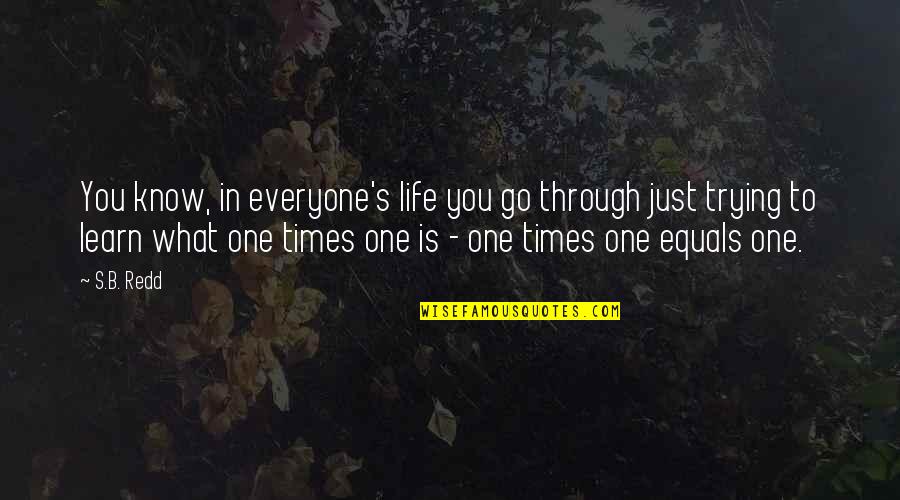 You know, in everyone's life you go through just trying to learn what one times one is - one times one equals one. —
S.B. Redd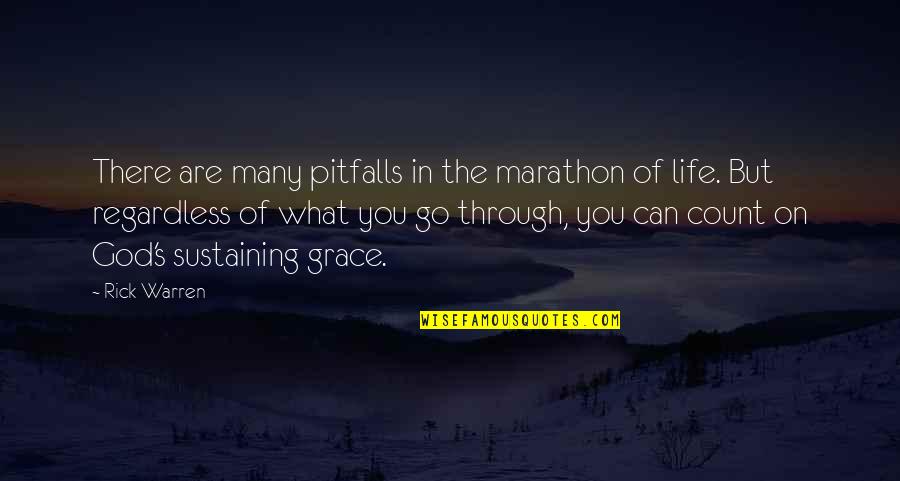 There are many pitfalls in the marathon of life. But regardless of what you go through, you can count on God's sustaining grace. —
Rick Warren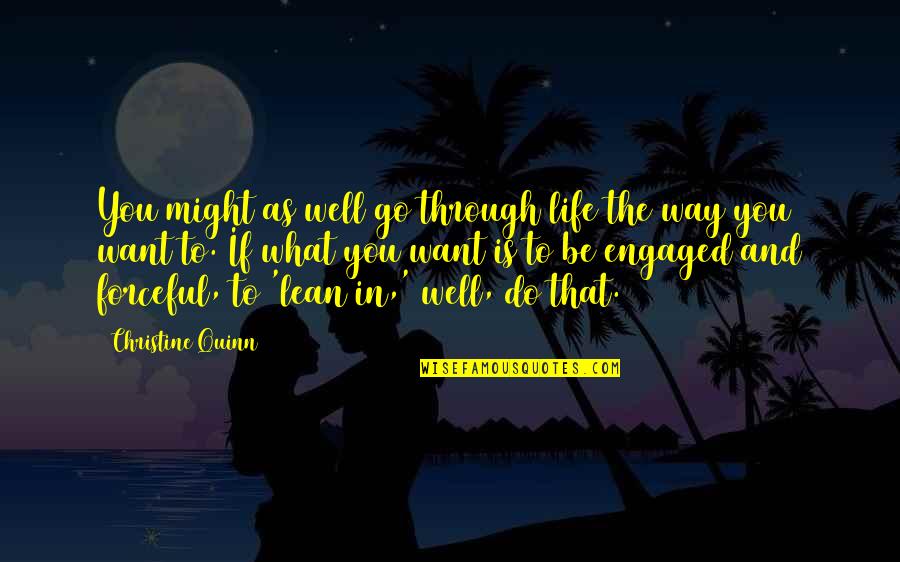 You might as well go through life the way you want to. If what you want is to be engaged and forceful, to 'lean in,' well, do that. —
Christine Quinn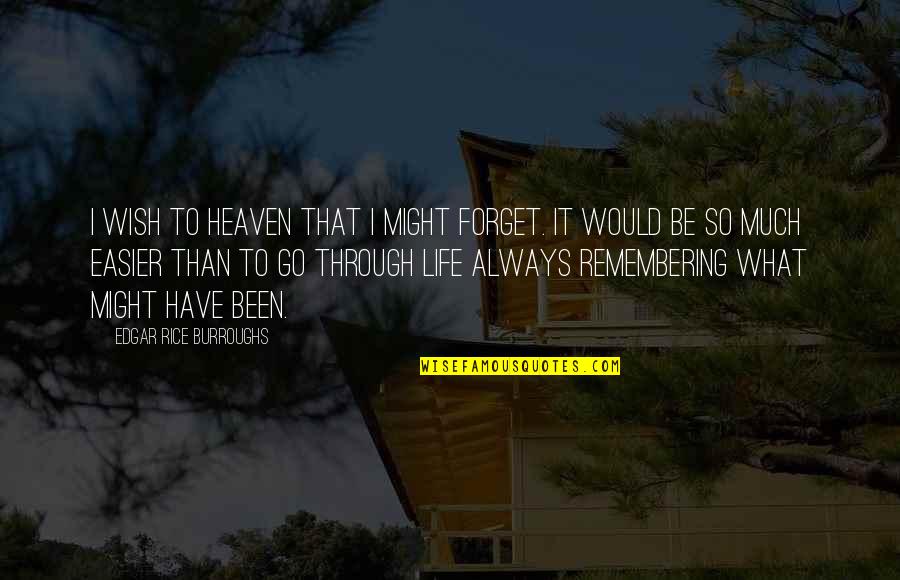 I wish to Heaven that I might forget. It would be so much easier than to go through life always remembering what might have been. —
Edgar Rice Burroughs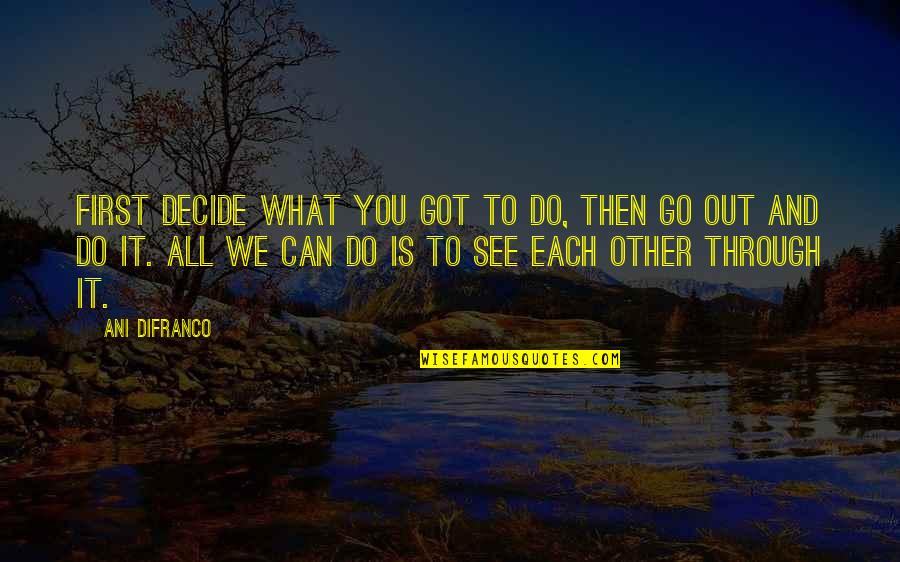 First decide what you got to do, then go out and do it. All we can do is to see each other through it. —
Ani DiFranco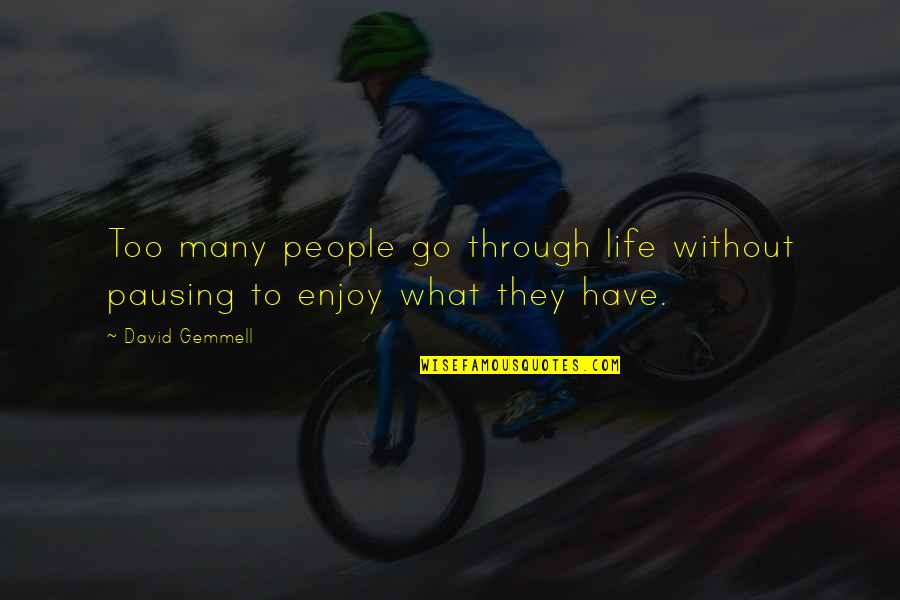 Too many people go through life without pausing to enjoy what they have. —
David Gemmell
You have to go through those mountains and valleys - because that's what life is: soul growth. —
Wayne Newton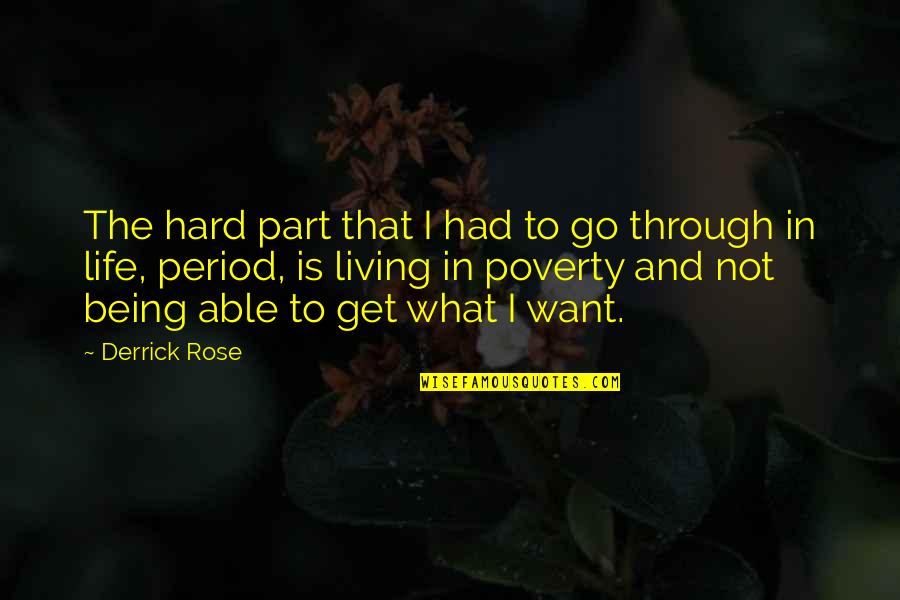 The hard part that I had to go through in life, period, is living in poverty and not being able to get what I want. —
Derrick Rose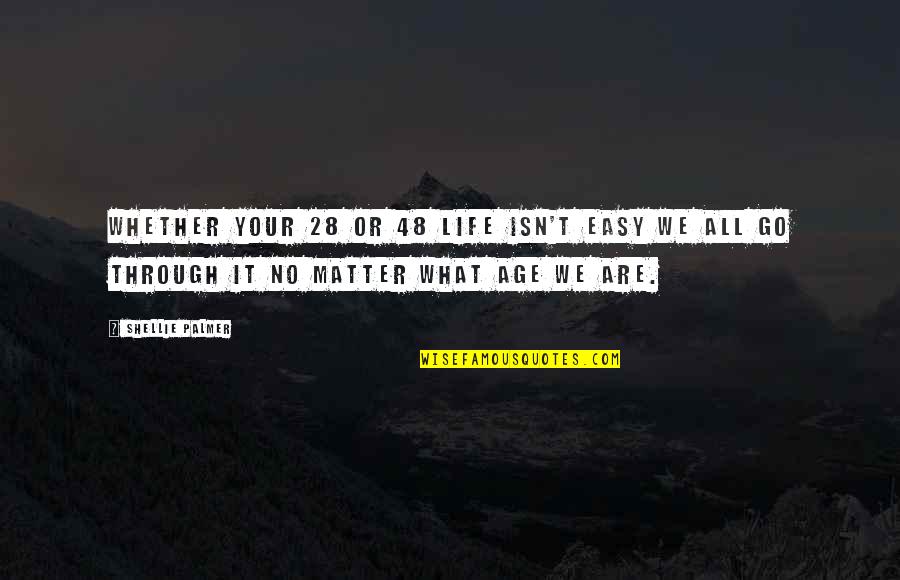 Whether your 28 or 48 life isn't easy we all go through it no matter what age we are. —
Shellie Palmer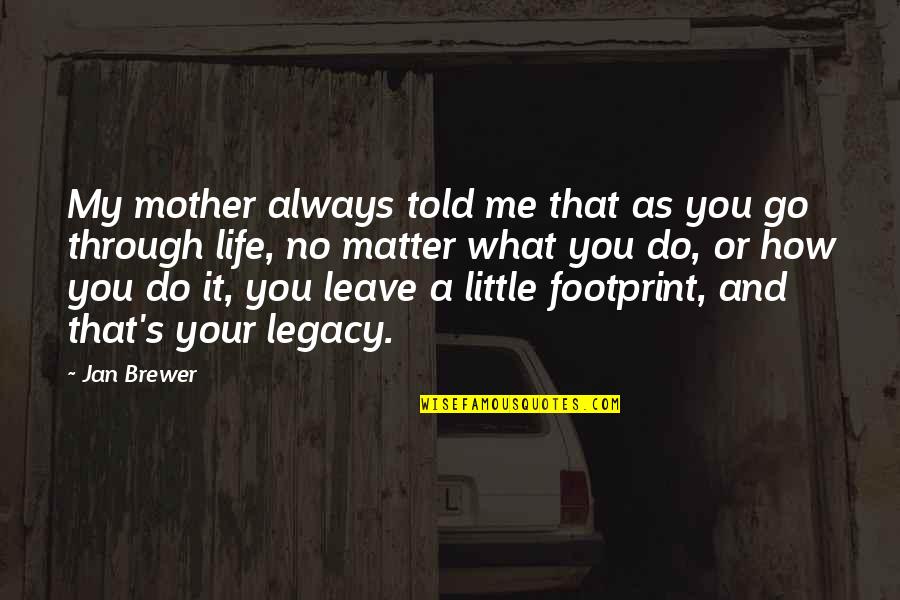 My mother always told me that as you go through life, no matter what you do, or how you do it, you leave a little footprint, and that's your legacy. —
Jan Brewer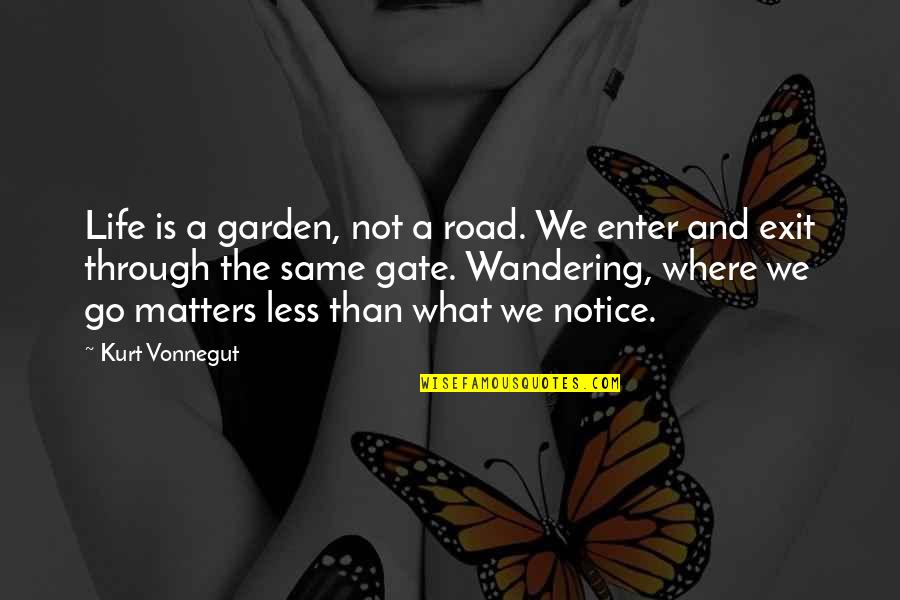 Life is a garden, not a road. We enter and exit through the same gate. Wandering, where we go matters less than what we notice. —
Kurt Vonnegut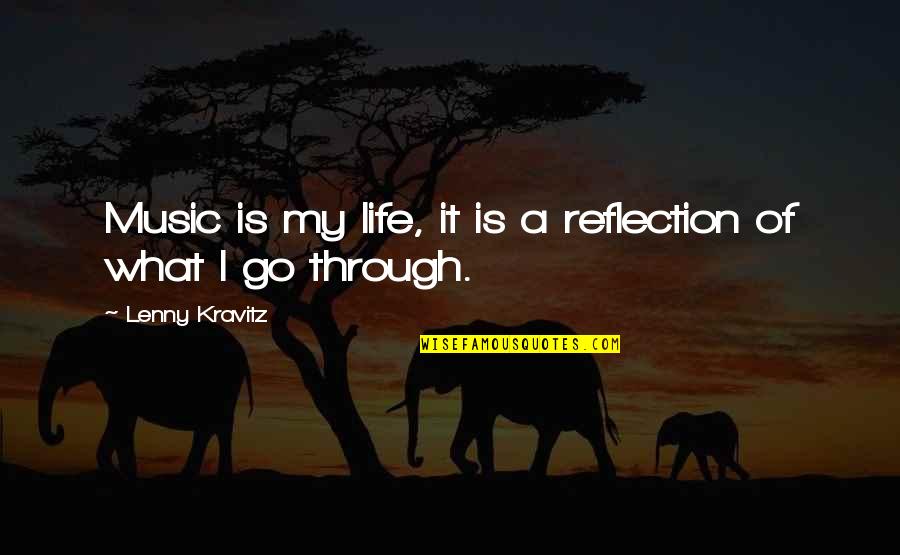 Music is my life, it is a reflection of what I go through. —
Lenny Kravitz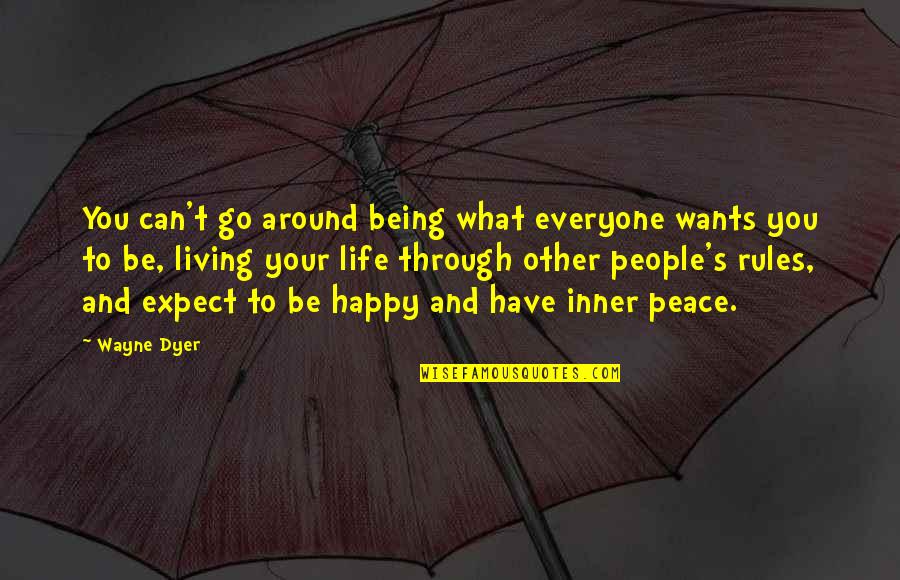 You can't go around being what everyone wants you to be, living your life through other people's rules, and expect to be happy and have inner peace. —
Wayne Dyer