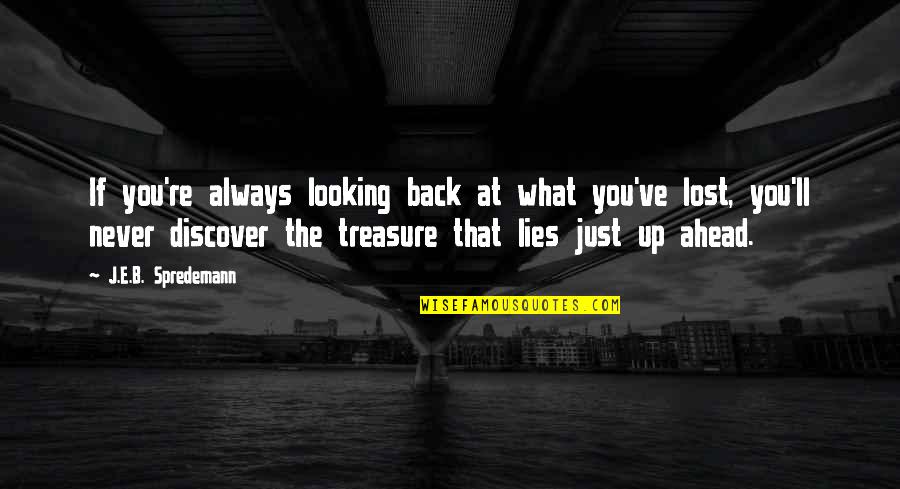 If you're always looking back at what you've lost, you'll never discover the treasure that lies just up ahead.
—
J.E.B. Spredemann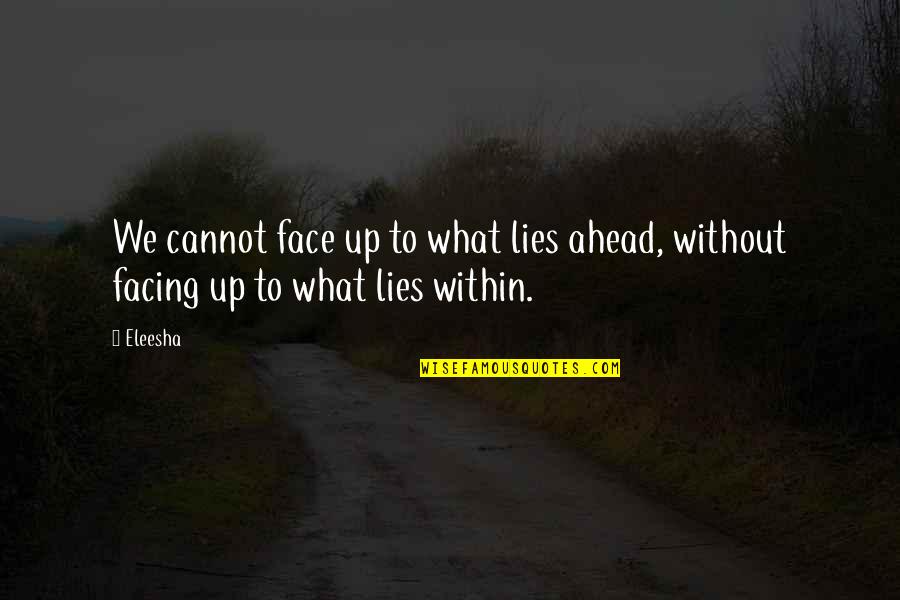 We cannot face up to what lies ahead, without facing up to what lies within.
—
Eleesha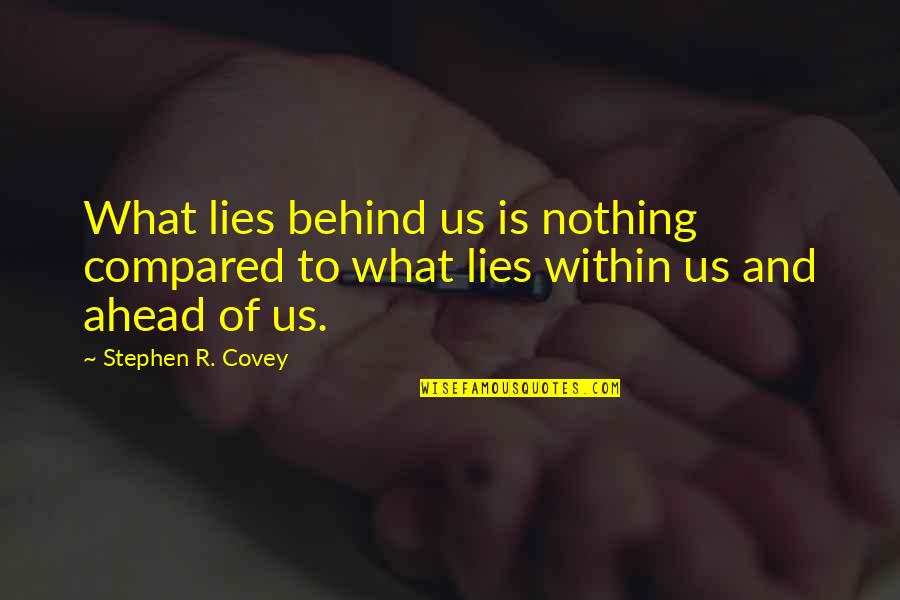 What lies behind us is nothing compared to what lies within us and ahead of us.
—
Stephen R. Covey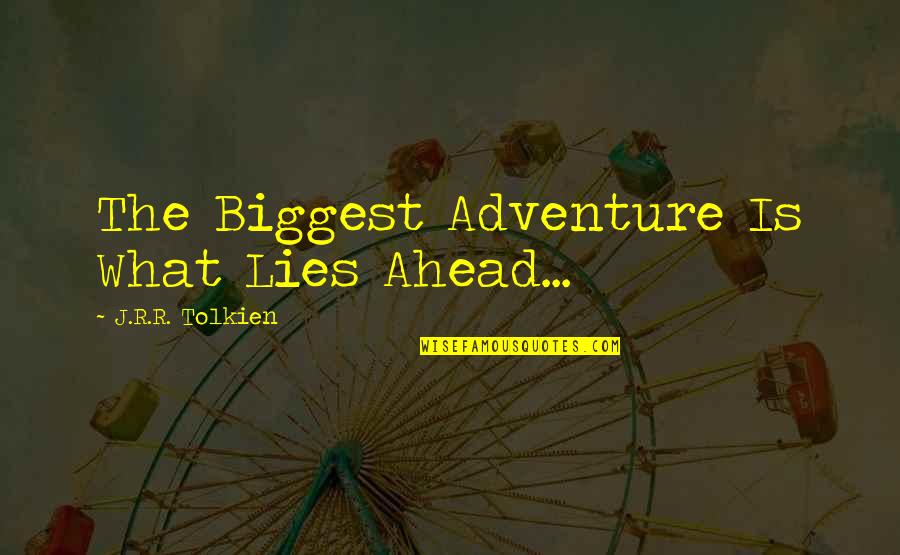 The Biggest Adventure Is What Lies Ahead...
—
J.R.R. Tolkien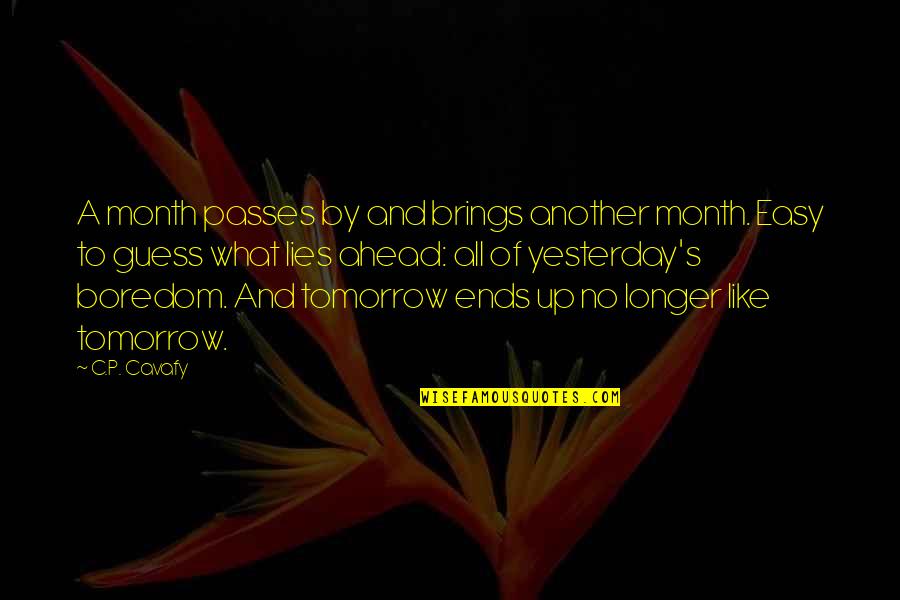 A month passes by and brings another month. Easy to guess what lies ahead: all of yesterday's boredom. And tomorrow ends up no longer like tomorrow.
—
C.P. Cavafy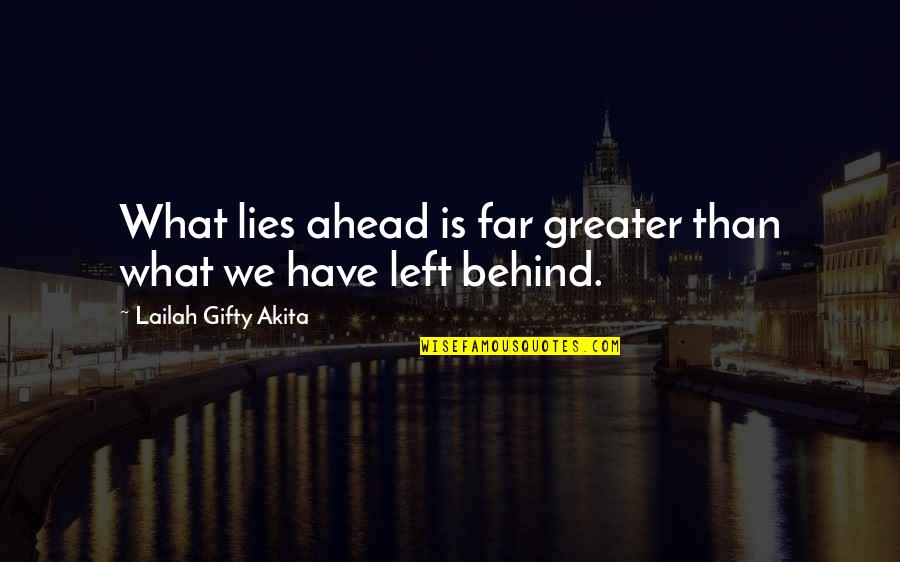 What lies ahead is far greater than what we have left behind.
—
Lailah Gifty Akita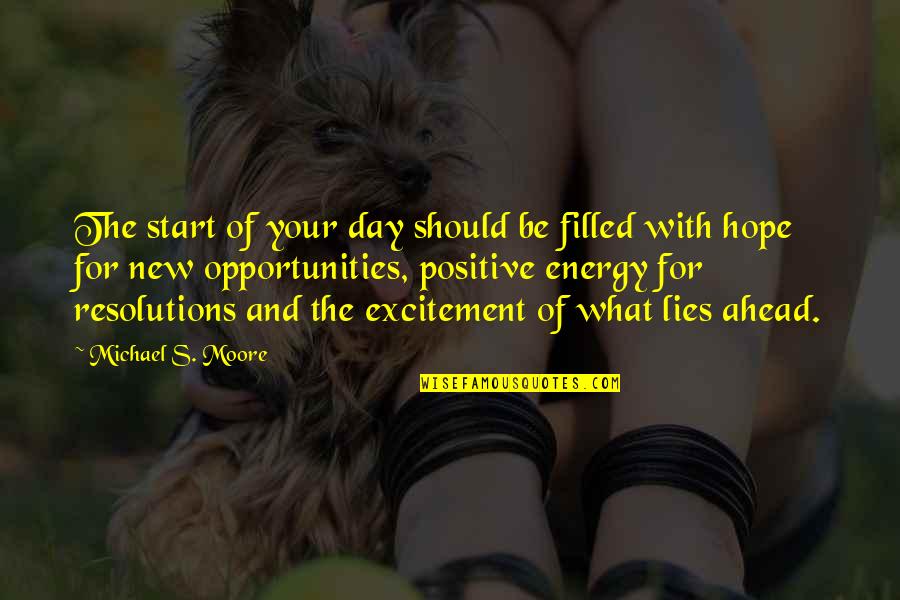 The start of your day should be filled with hope for new opportunities, positive energy for resolutions and the excitement of what lies ahead.
—
Michael S. Moore
I'd guess that what's behind you is much more than what lies ahead, though you have a way to go yet.
—
Dean Koontz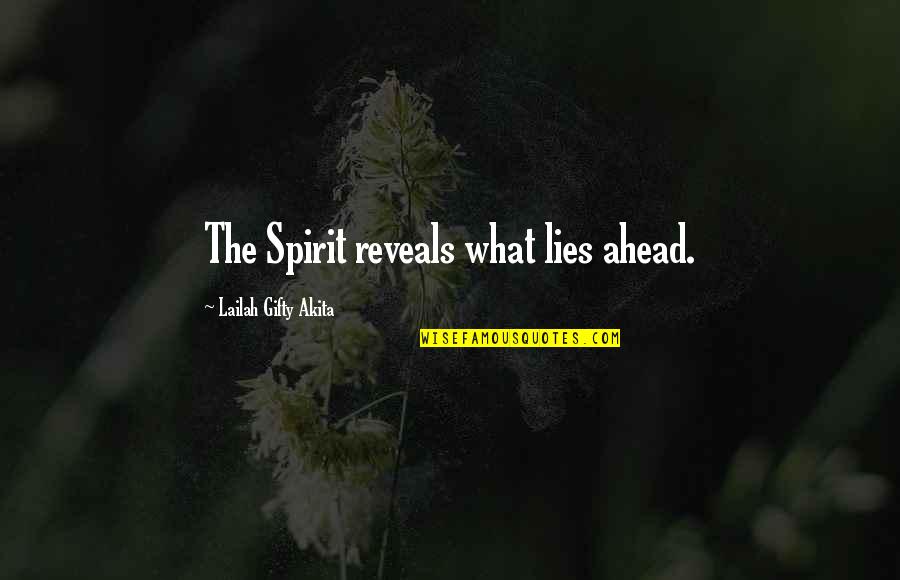 The Spirit reveals what lies ahead.
—
Lailah Gifty Akita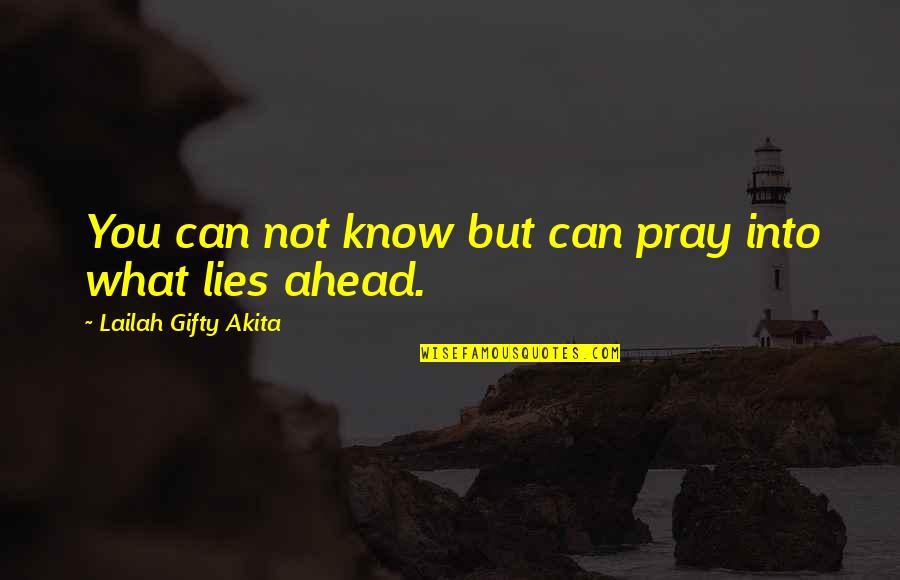 You can not know but can pray into what lies ahead.
—
Lailah Gifty Akita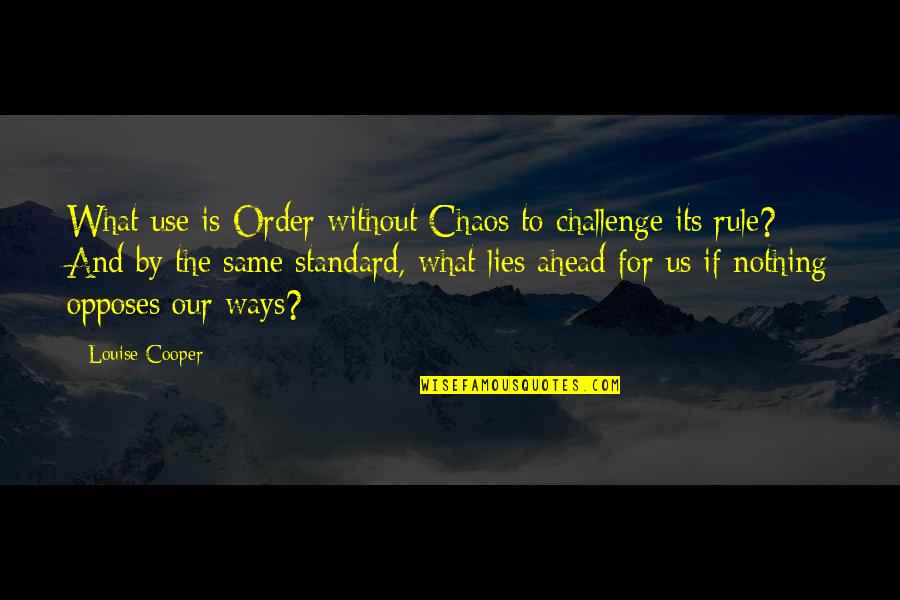 What use is Order without Chaos to challenge its rule? And by the same standard, what lies ahead for us if nothing opposes our ways?
—
Louise Cooper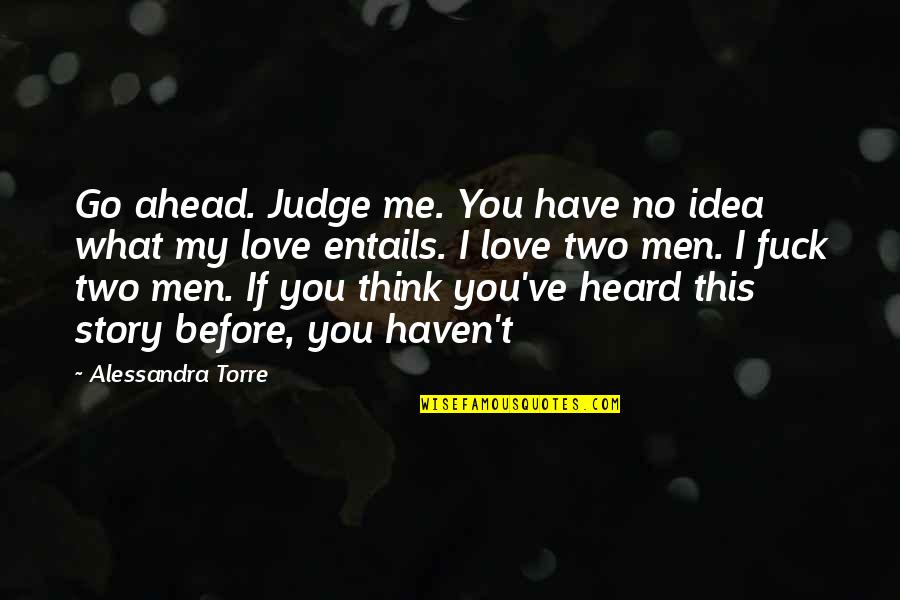 Go ahead. Judge me. You have no idea what my love entails. I love two men. I fuck two men. If you think you've heard this story before, you haven't
—
Alessandra Torre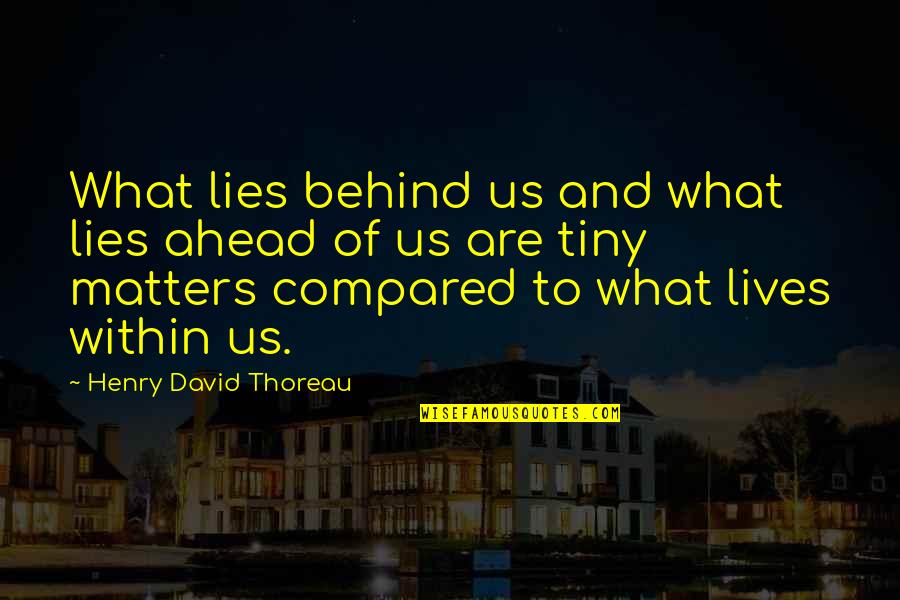 What lies behind us and what lies ahead of us are tiny matters compared to what lives within us. —
Henry David Thoreau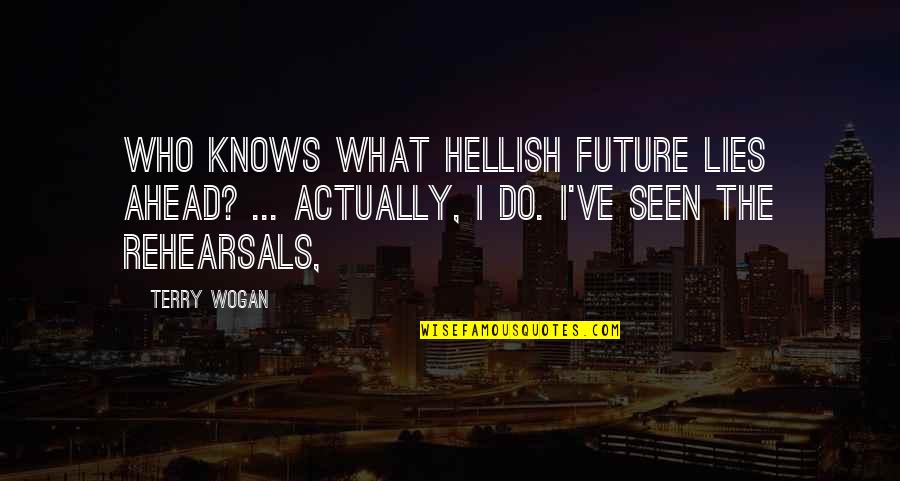 Who knows what hellish future lies ahead? ... Actually, I do. I've seen the rehearsals, —
Terry Wogan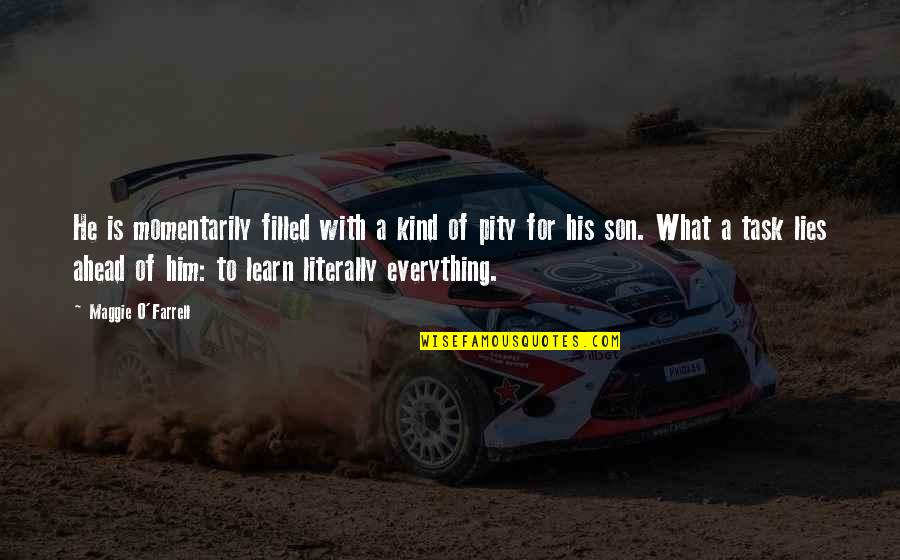 He is momentarily filled with a kind of pity for his son. What a task lies ahead of him: to learn literally everything. —
Maggie O'Farrell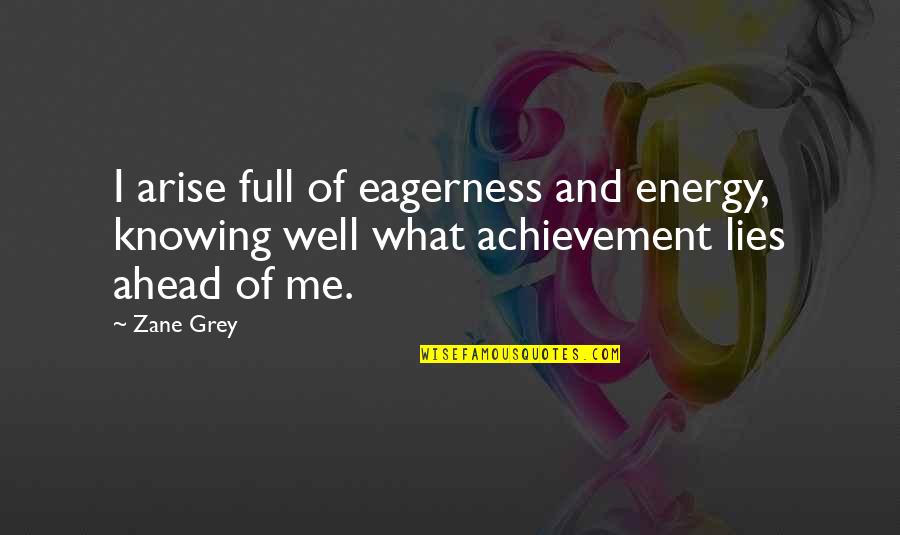 I arise full of eagerness and energy, knowing well what achievement lies ahead of me. —
Zane Grey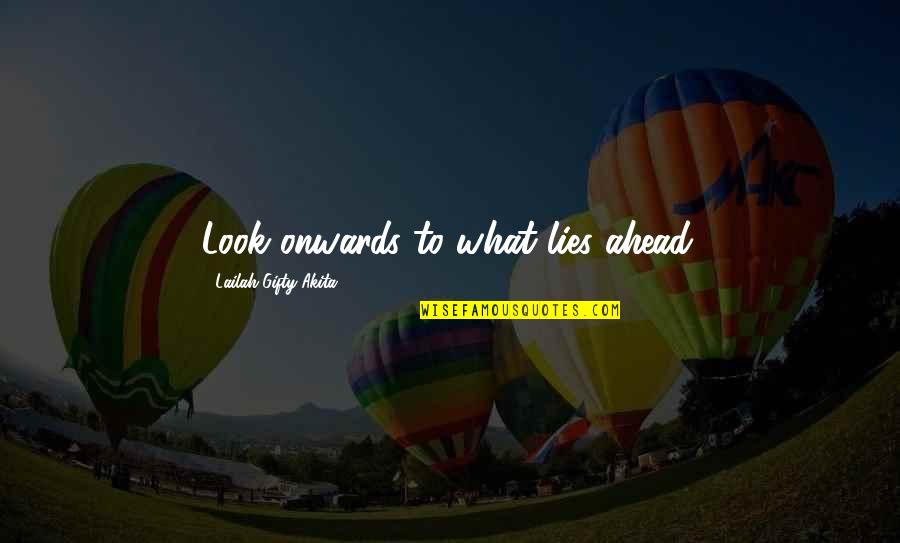 Look onwards to what lies ahead. —
Lailah Gifty Akita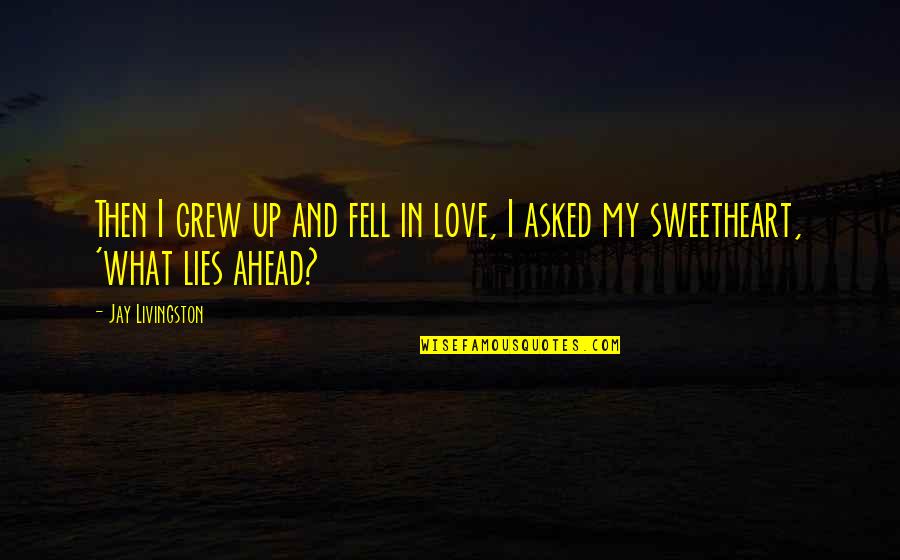 Then I grew up and fell in love, I asked my sweetheart, 'what lies ahead? —
Jay Livingston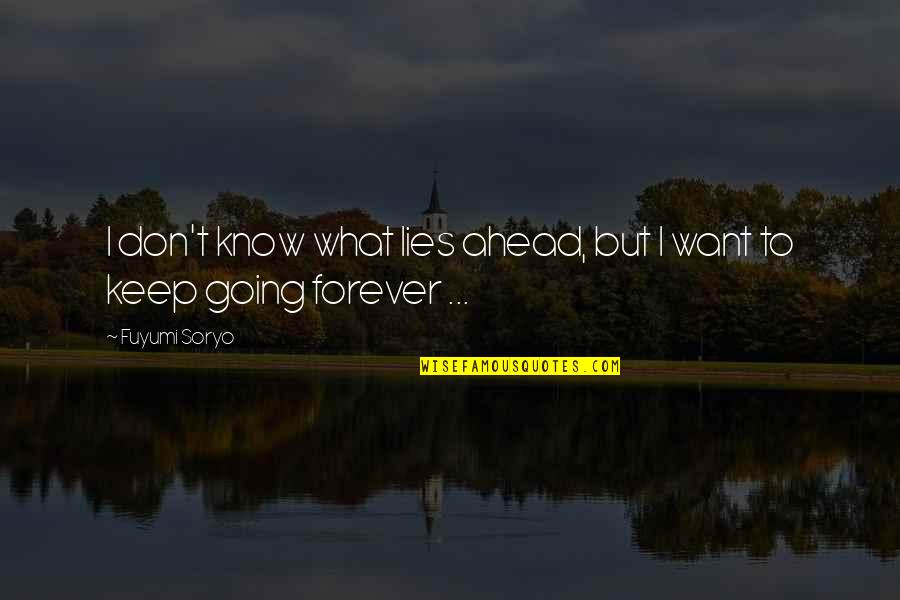 I don't know what lies ahead, but I want to keep going forever ... —
Fuyumi Soryo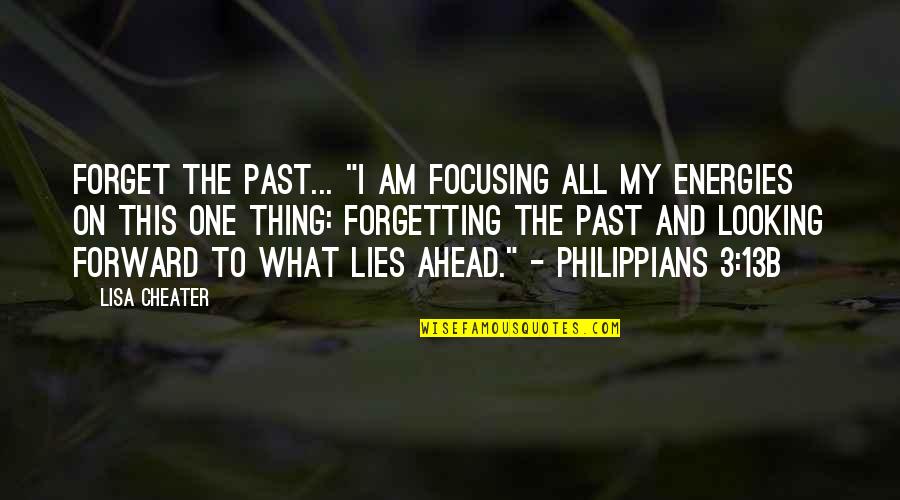 Forget the past... "I am focusing all my energies on this one thing: Forgetting the past and looking forward to what lies ahead." - Philippians 3:13b —
Lisa Cheater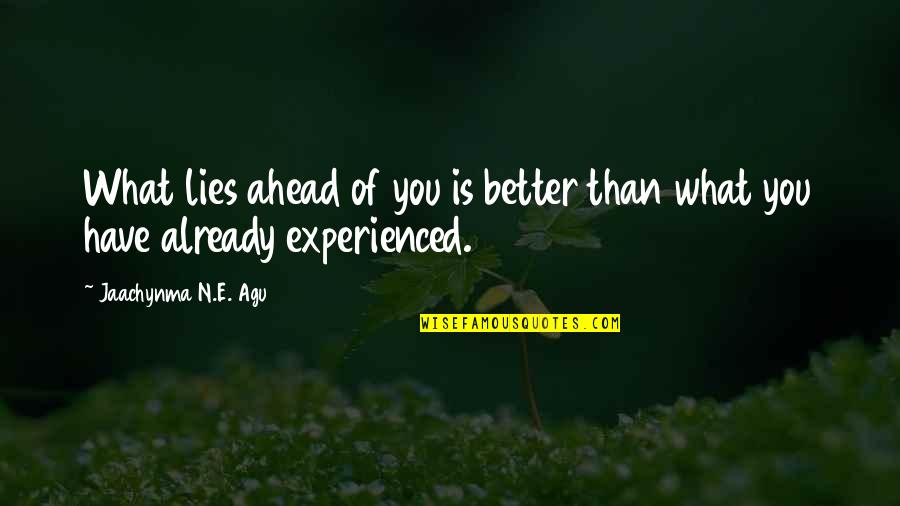 What lies ahead of you
is better than what you have already experienced. —
Jaachynma N.E. Agu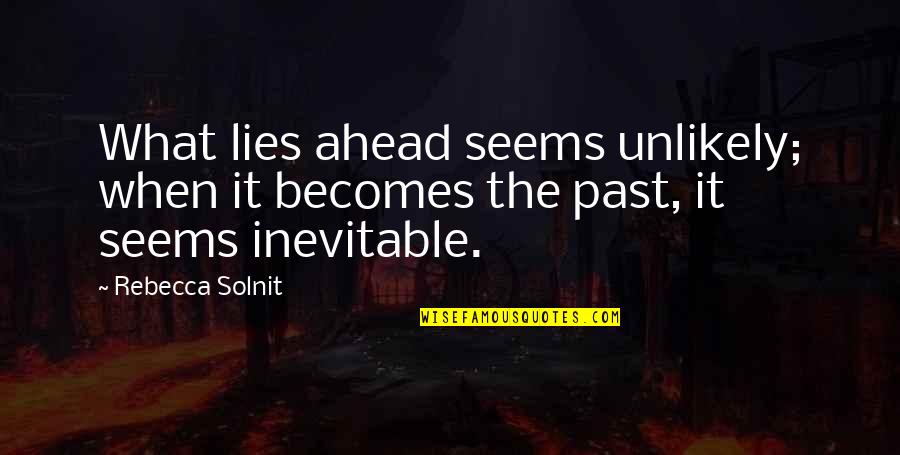 What lies ahead seems unlikely; when it becomes the past, it seems inevitable. —
Rebecca Solnit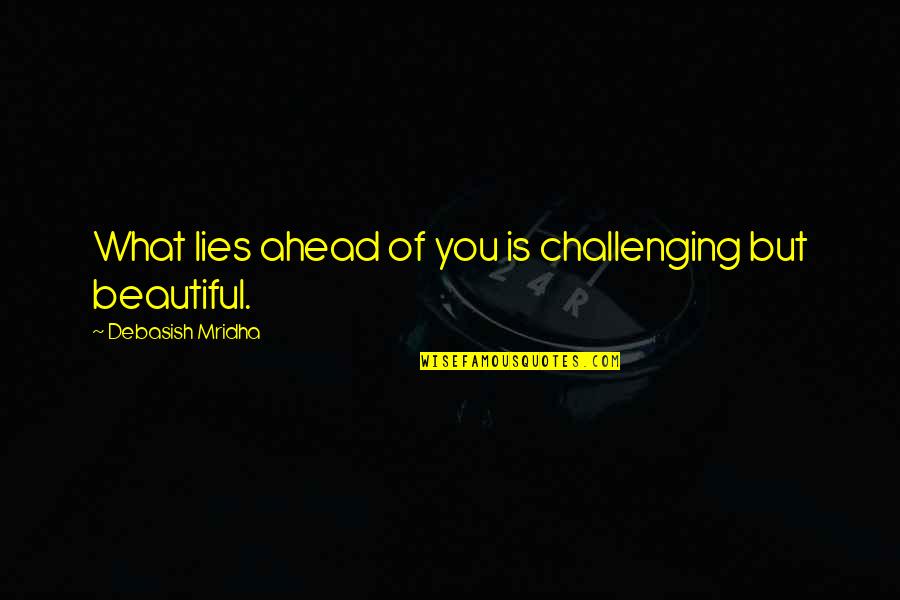 What lies ahead of you
is challenging but beautiful. —
Debasish Mridha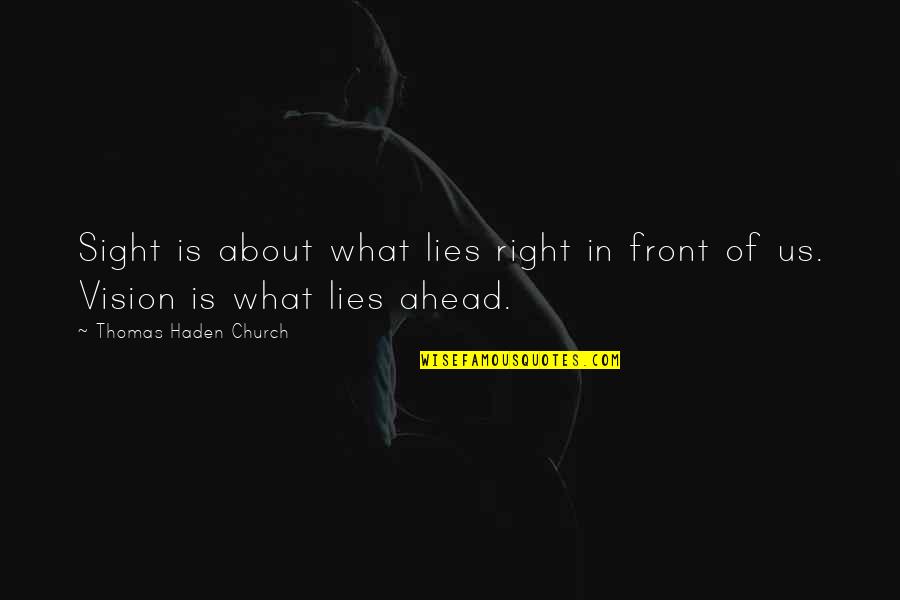 Sight is about what lies right in front of us. Vision is what lies ahead. —
Thomas Haden Church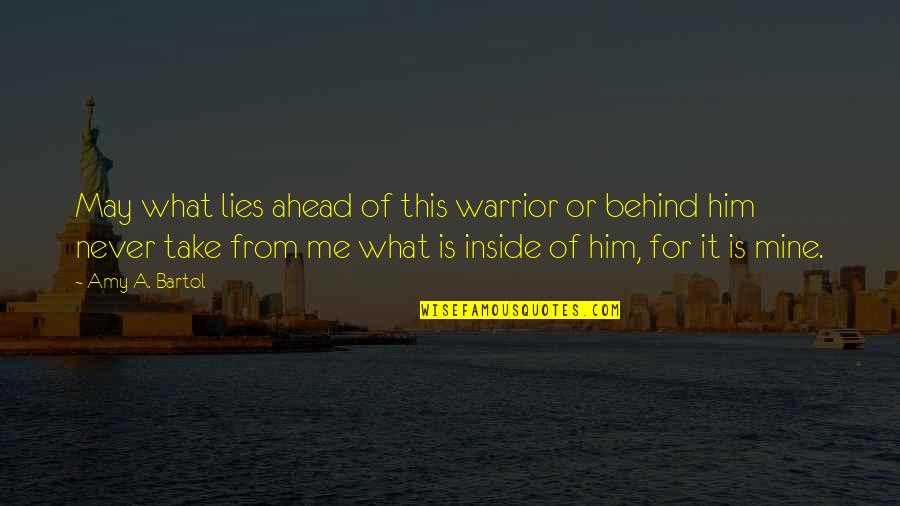 May what lies ahead of this warrior or behind him never take from me what is inside of him, for it is mine. —
Amy A. Bartol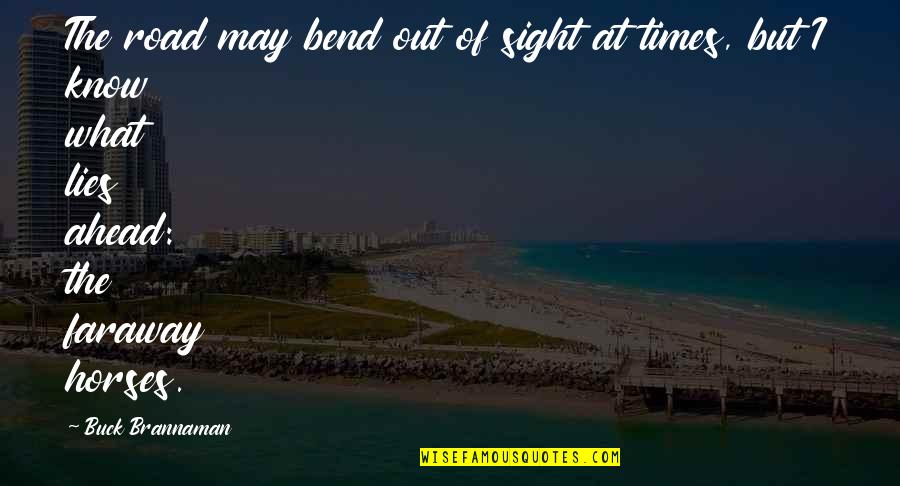 The road may bend out of sight at times, but I know what lies ahead: the faraway horses. —
Buck Brannaman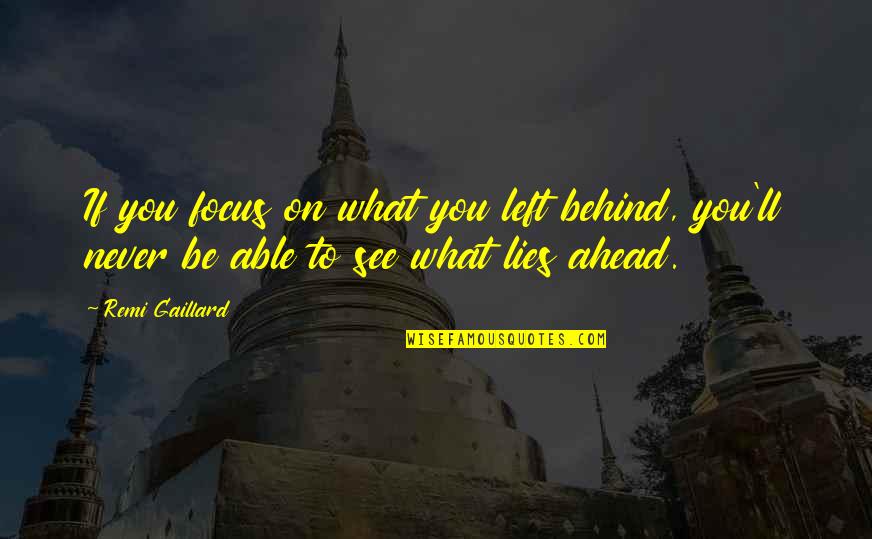 If you focus on what you left behind, you'll never be able to see what lies ahead. —
Remi Gaillard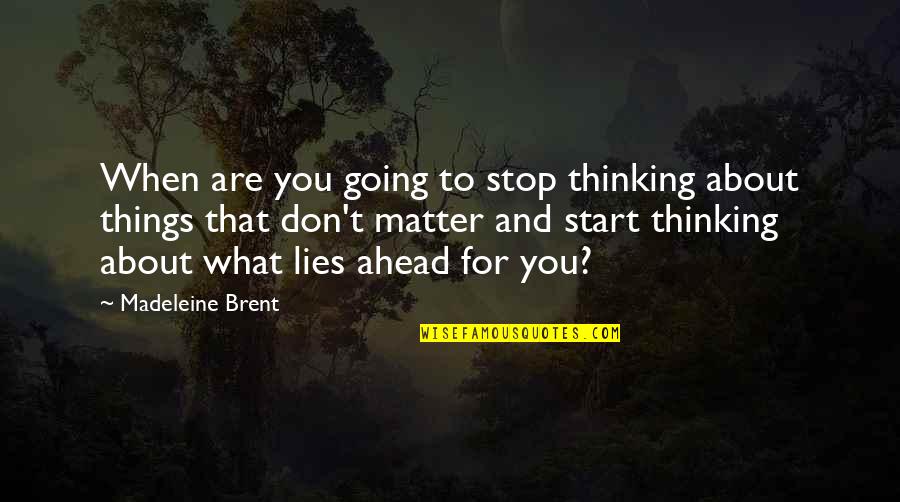 When are you going to stop thinking about things that don't matter and start thinking about what lies ahead for you? —
Madeleine Brent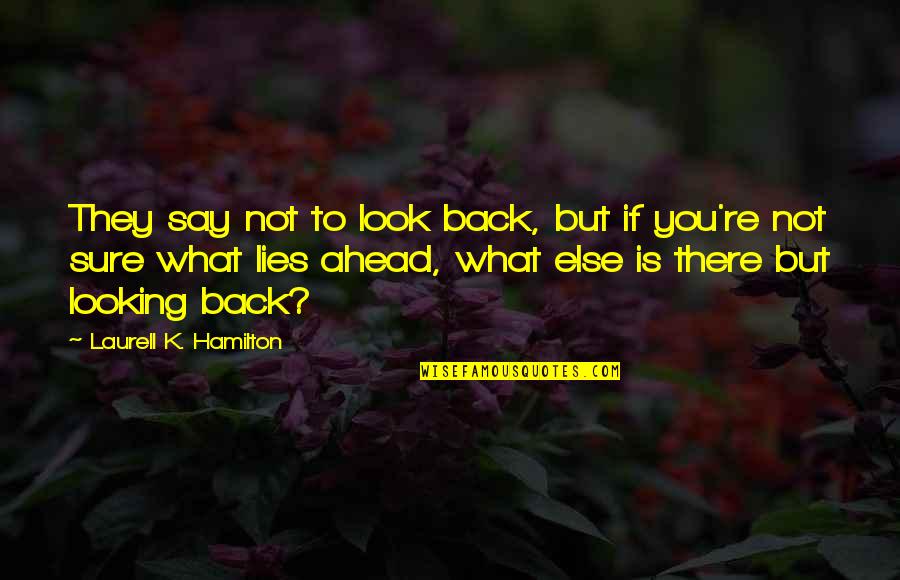 They say not to look back, but if you're not sure what lies ahead, what else is there but looking back? —
Laurell K. Hamilton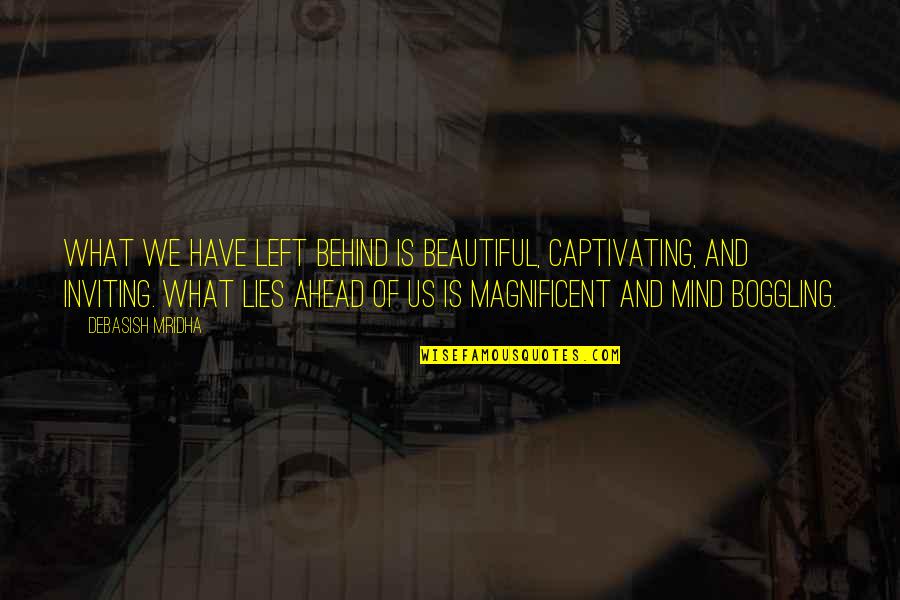 What we have left behind is beautiful, captivating, and inviting. What lies ahead of us is magnificent and mind boggling. —
Debasish Mridha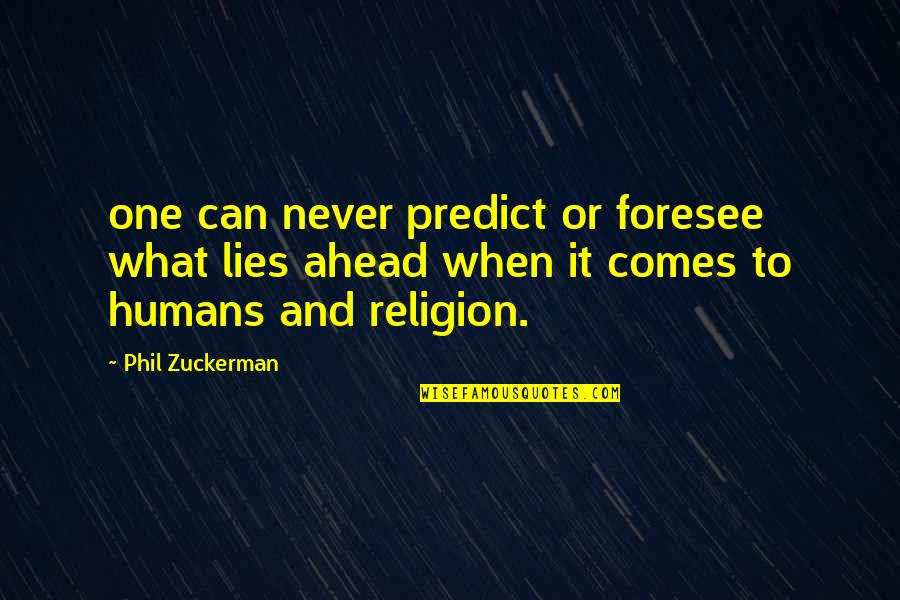 one can never predict or foresee what lies ahead when it comes to humans and religion. —
Phil Zuckerman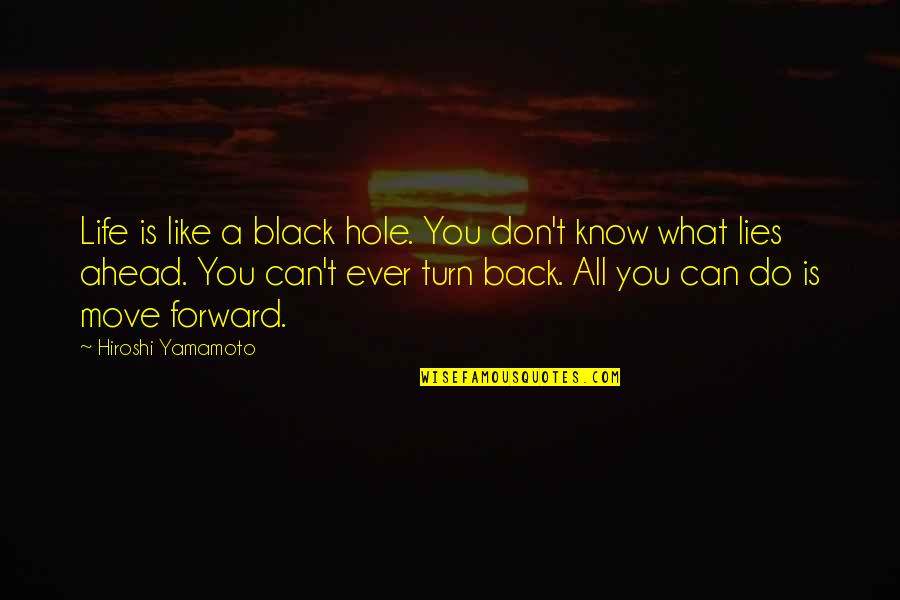 Life is like a black hole. You don't know what lies ahead. You can't ever turn back. All you can do is move forward. —
Hiroshi Yamamoto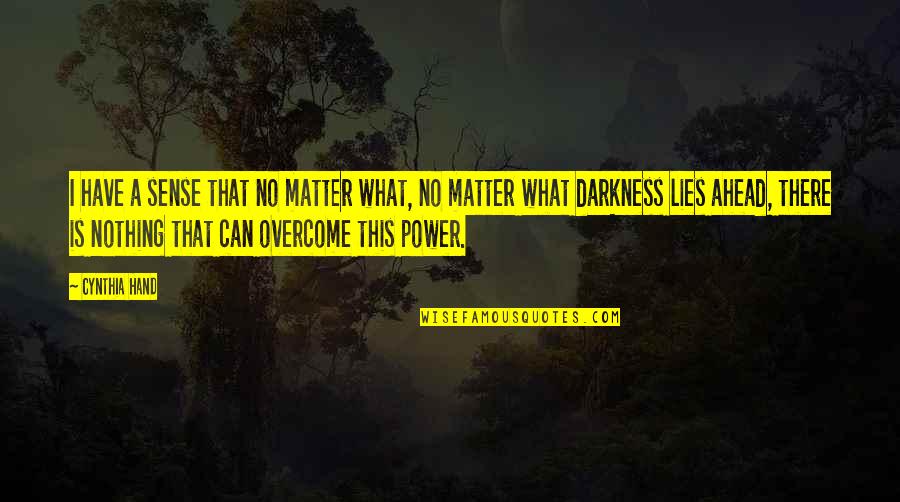 I have a sense that no matter what, no matter what darkness lies ahead, there is nothing that can overcome this power. —
Cynthia Hand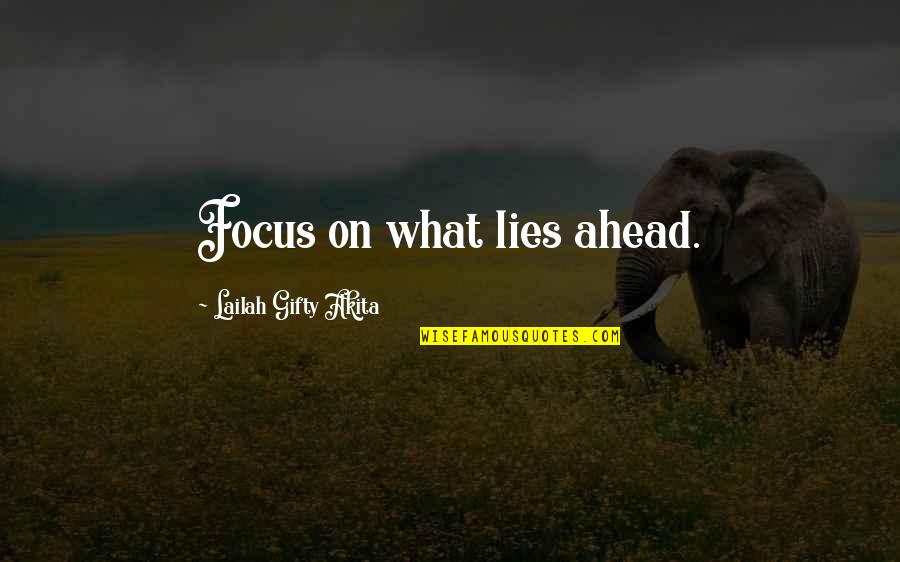 Focus on what lies ahead. —
Lailah Gifty Akita
Time to move on, time to get going. What lies ahead I have no way of knowing. But under my feet, baby, grass is growing. —
Tom Petty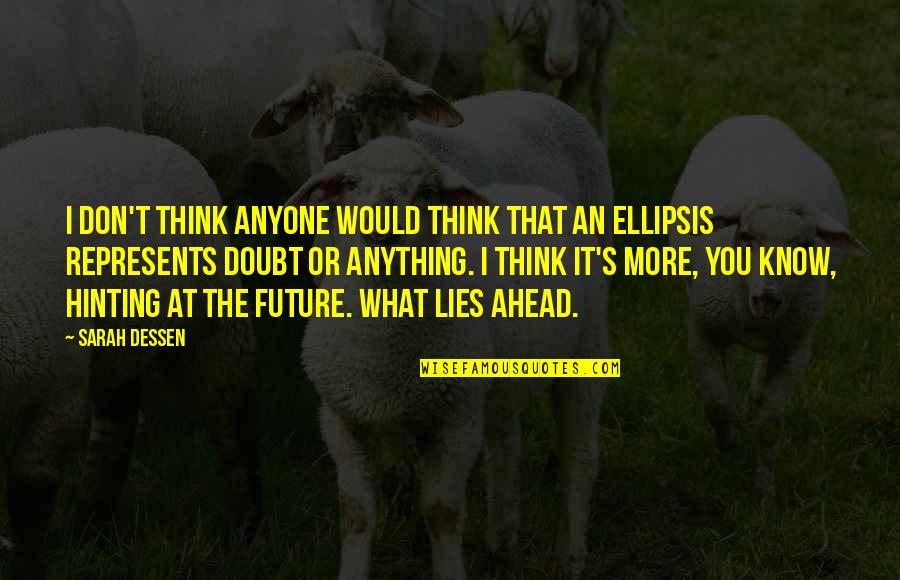 I don't think anyone would think that an ellipsis represents doubt or anything. I think it's more, you know, hinting at the future. What lies ahead. —
Sarah Dessen