We Live In A Beautiful World Quotes
Collection of top 25 famous quotes about We Live In A Beautiful World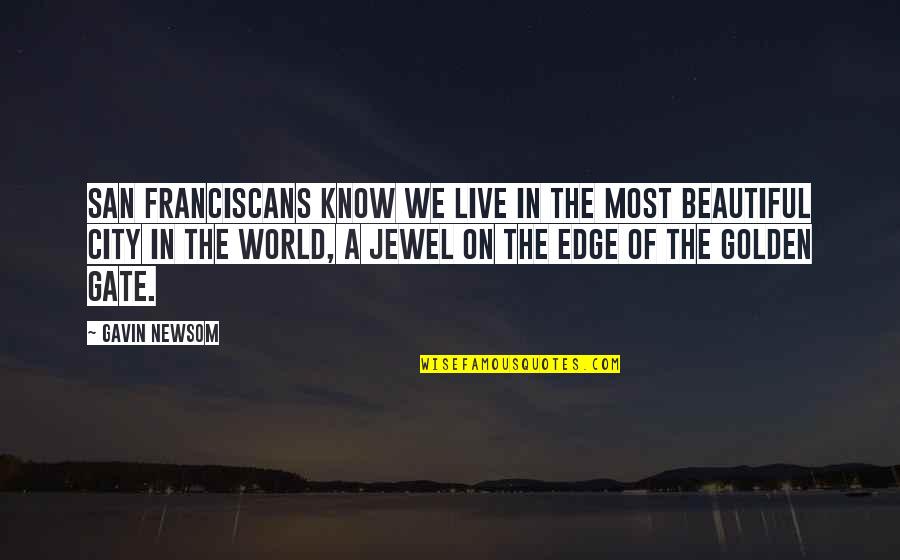 San Franciscans know we live in the most beautiful city in the world, a jewel on the edge of the Golden Gate.
—
Gavin Newsom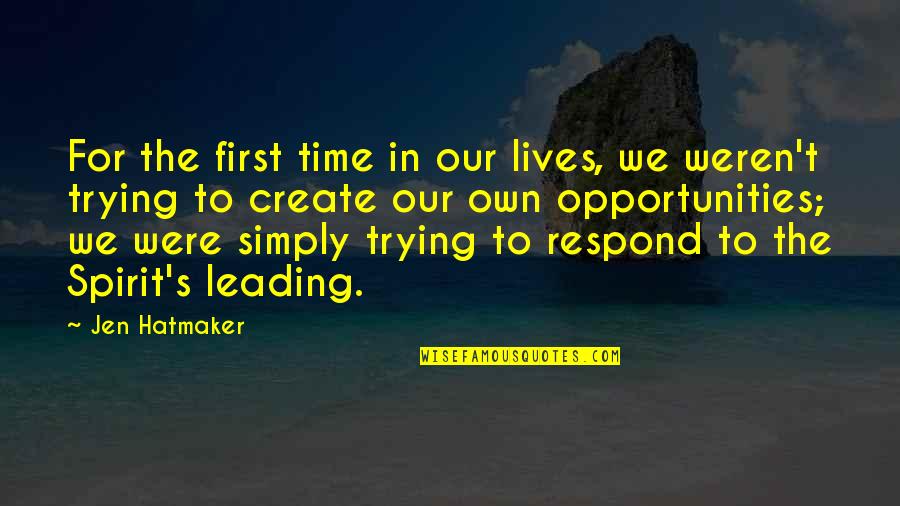 For the first time in our lives, we weren't trying to create our own opportunities; we were simply trying to respond to the Spirit's leading.
—
Jen Hatmaker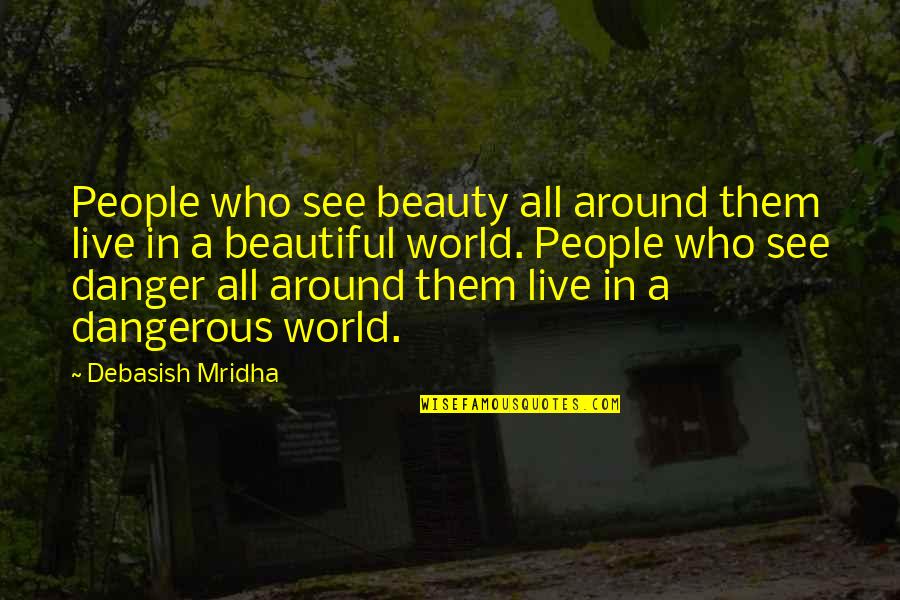 People who see beauty all around them live in a beautiful world. People who see danger all around them live in a dangerous world.
—
Debasish Mridha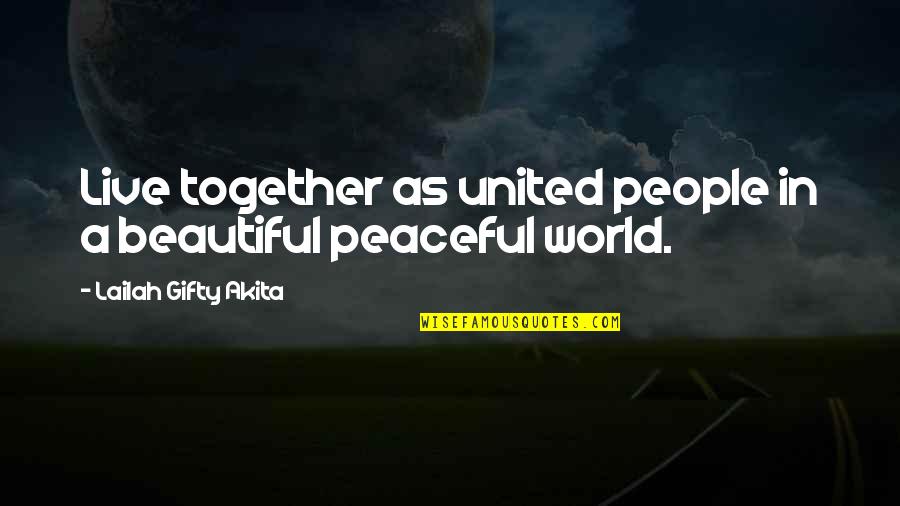 Live together as united people in a beautiful peaceful world.
—
Lailah Gifty Akita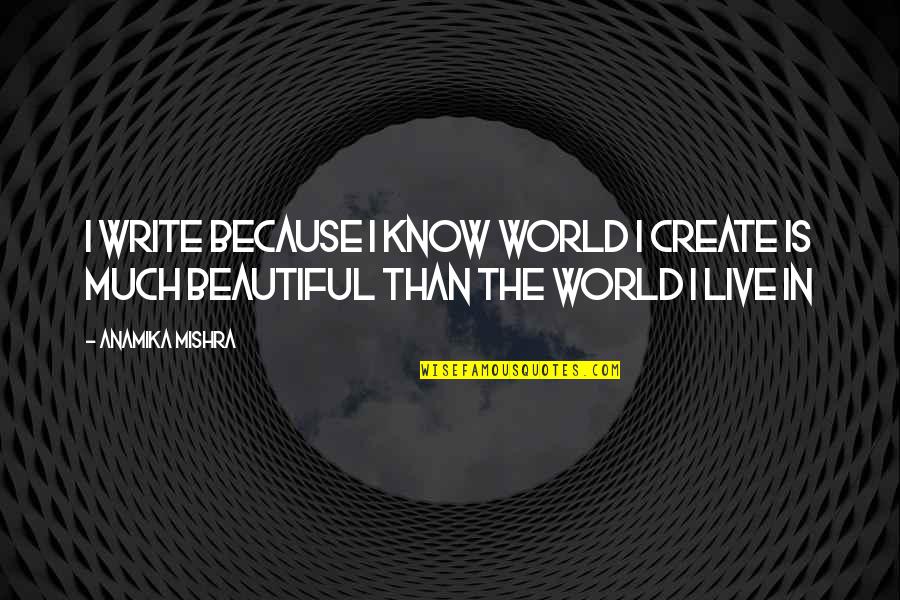 I write because I know world I create is much beautiful than the world I live in
—
Anamika Mishra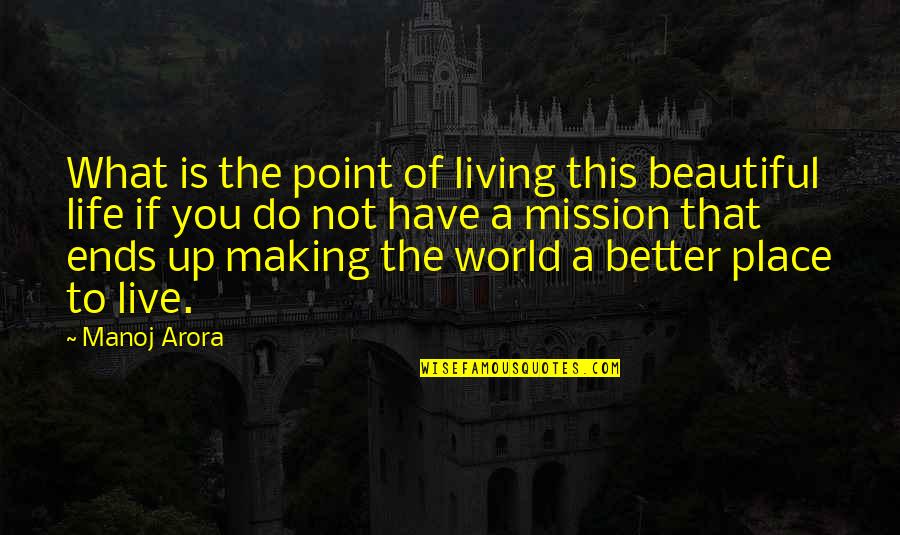 What is the point of living this beautiful life if you do not have a mission that ends up making the world a better place to live.
—
Manoj Arora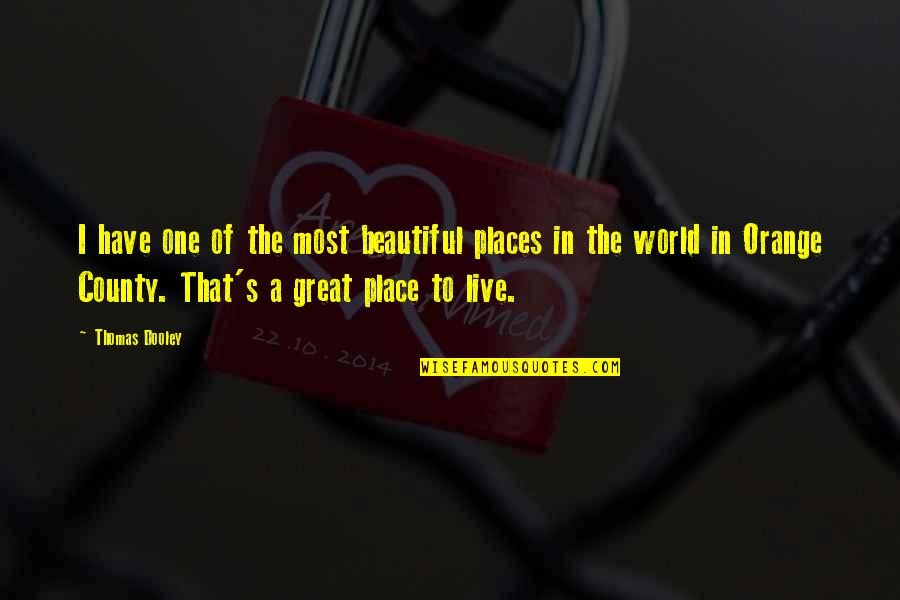 I have one of the most beautiful places in the world in Orange County. That's a great place to live.
—
Thomas Dooley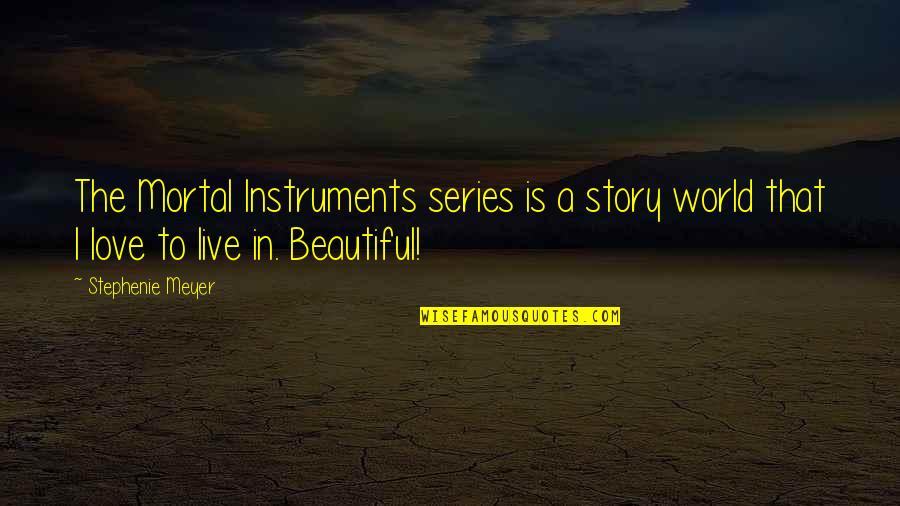 The Mortal Instruments series is a story world that I love to live in. Beautiful! —
Stephenie Meyer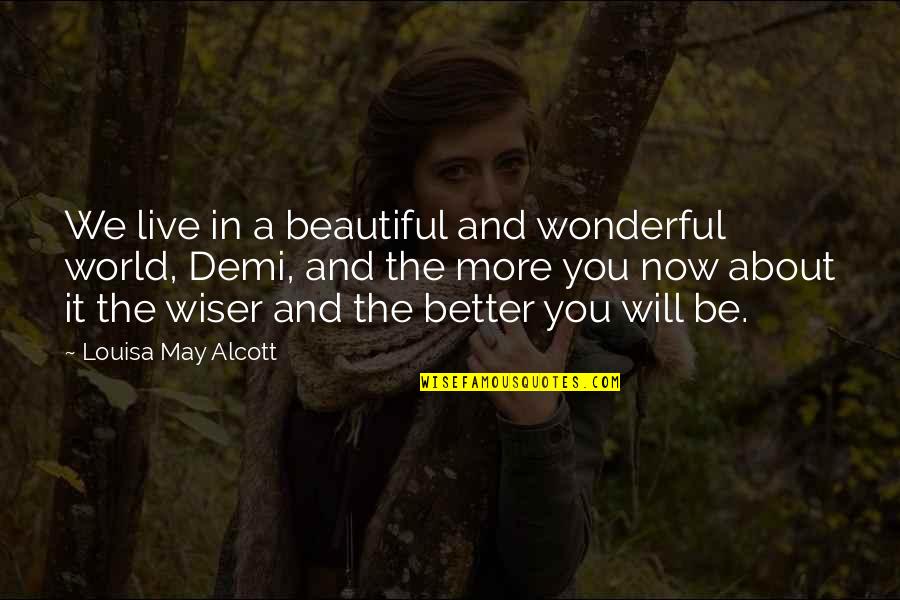 We live in a beautiful and wonderful world, Demi, and the more you now about it the wiser and the better you will be. —
Louisa May Alcott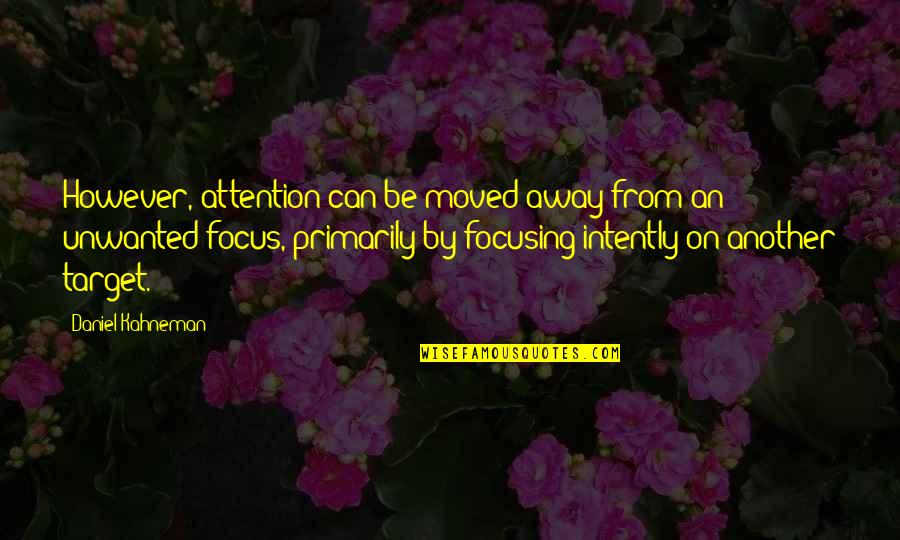 However, attention can be moved away from an unwanted focus, primarily by focusing intently on another target. —
Daniel Kahneman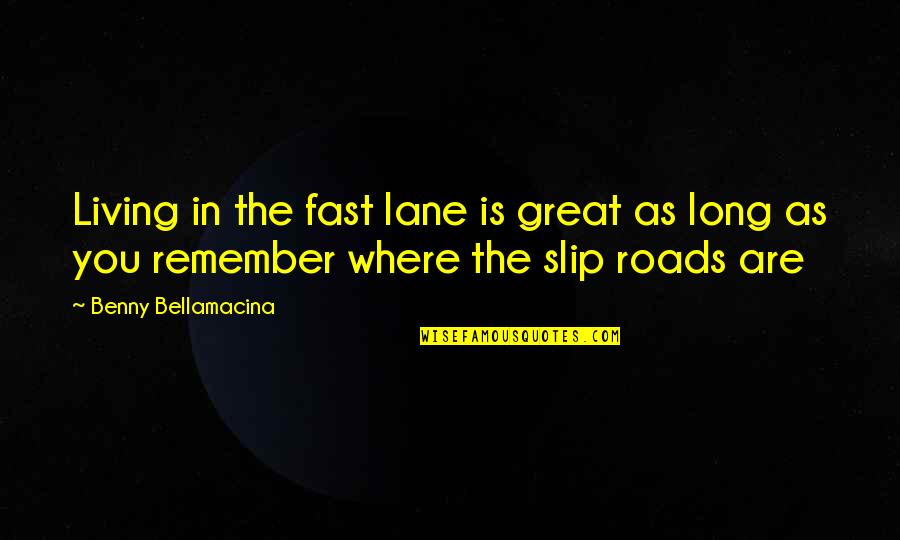 Living in the fast lane is great as long as you remember where the slip roads are —
Benny Bellamacina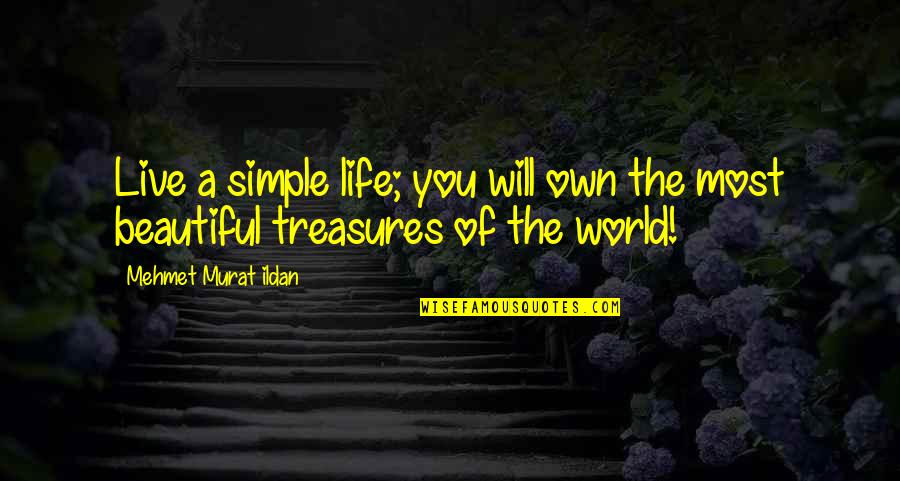 Live a simple life; you will own the most beautiful treasures of the world! —
Mehmet Murat Ildan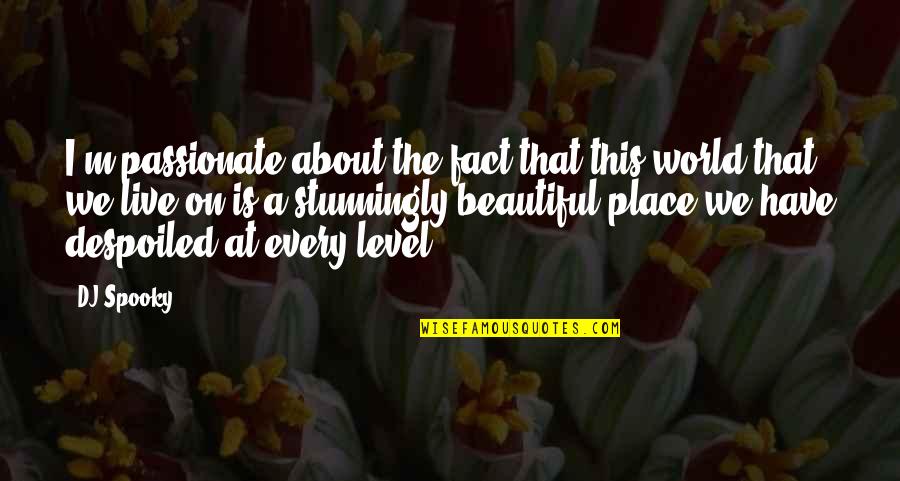 I'm passionate about the fact that this world that we live on is a stunningly beautiful place we have despoiled at every level. —
DJ Spooky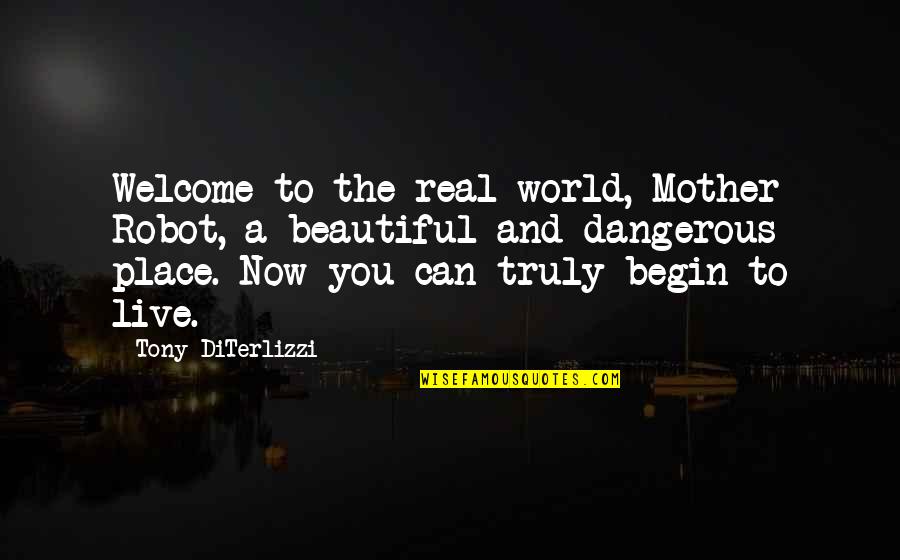 Welcome to the real world, Mother Robot, a beautiful and dangerous place. Now you can truly begin to live. —
Tony DiTerlizzi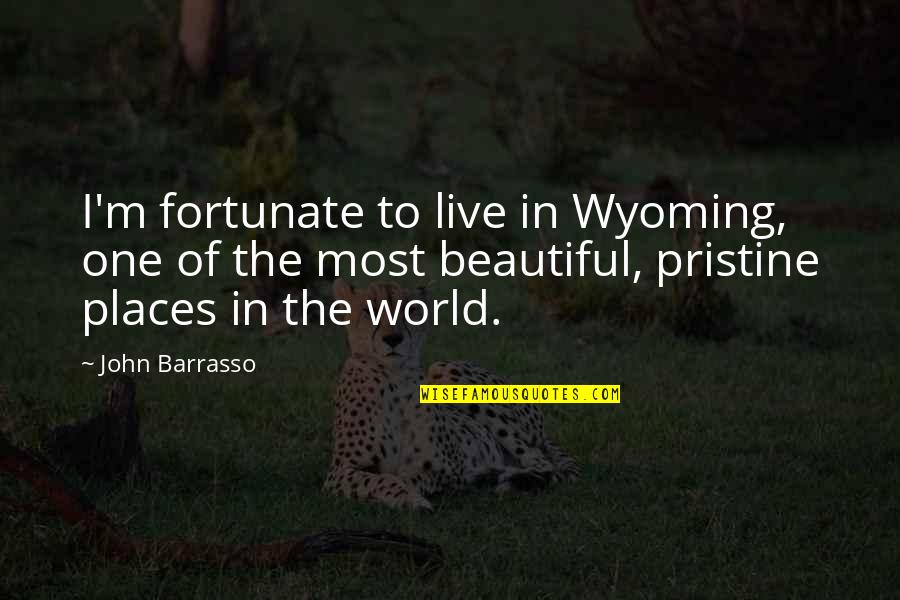 I'm fortunate to live in Wyoming, one of the most beautiful, pristine places in the world. —
John Barrasso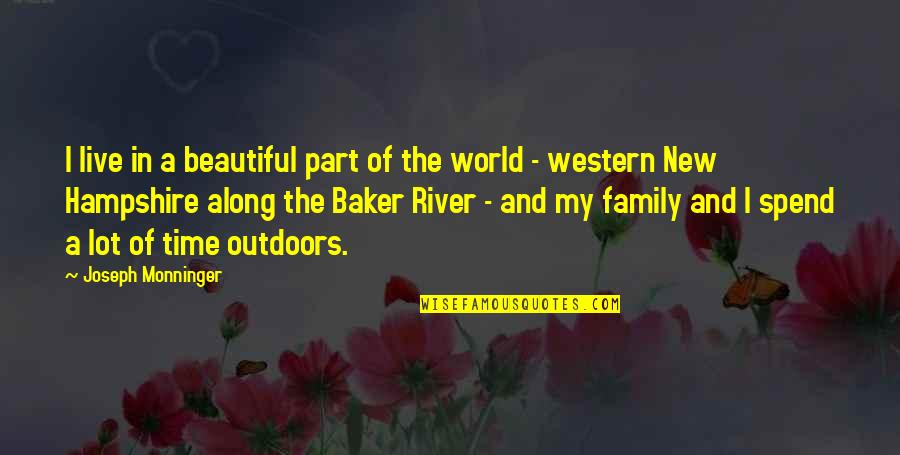 I live in a beautiful part of the world - western New Hampshire along the Baker River - and my family and I spend a lot of time outdoors. —
Joseph Monninger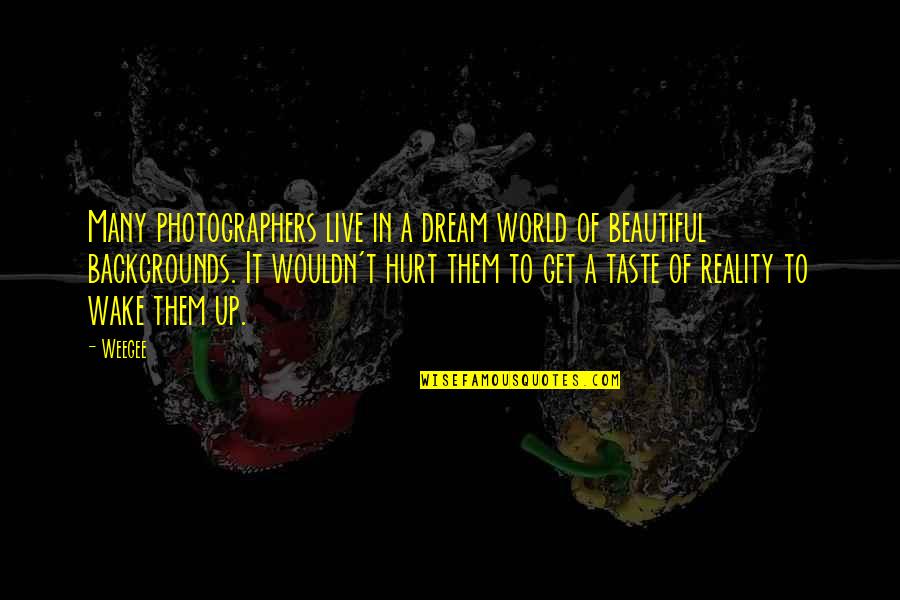 Many photographers live in a dream world of beautiful backgrounds. It wouldn't hurt them to get a taste of reality to wake them up. —
Weegee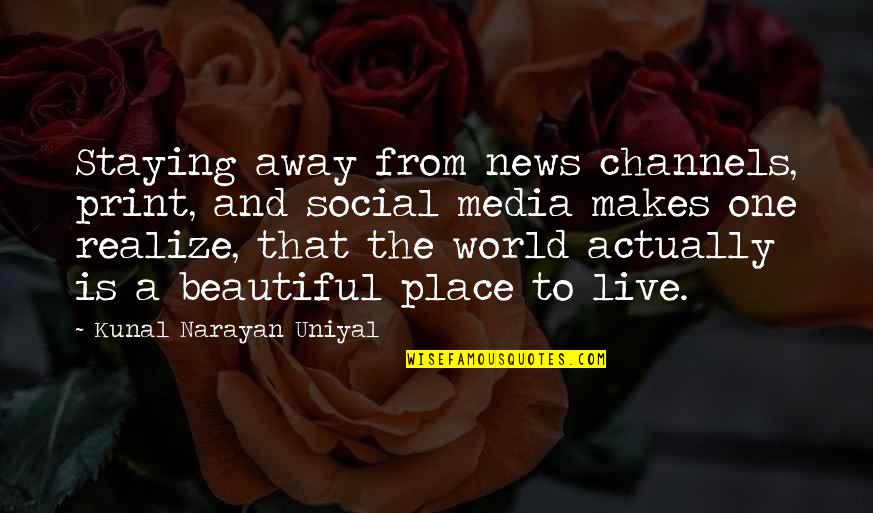 Staying away from news channels, print, and social media makes one realize, that the world actually is a beautiful place to live. —
Kunal Narayan Uniyal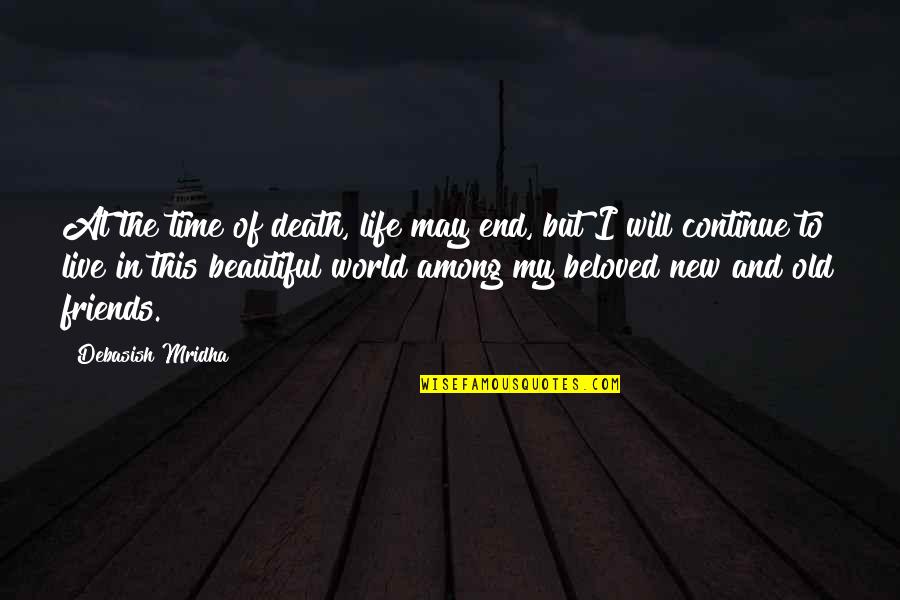 At the time of death, life may end, but I will continue to live in this beautiful world among my beloved new and old friends. —
Debasish Mridha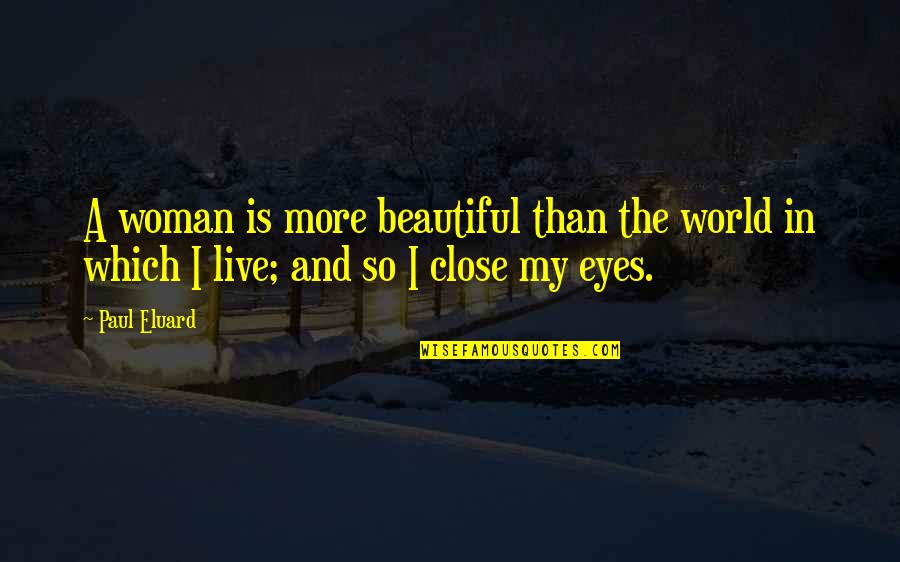 A woman is more beautiful than the world in which I live; and so I close my eyes. —
Paul Eluard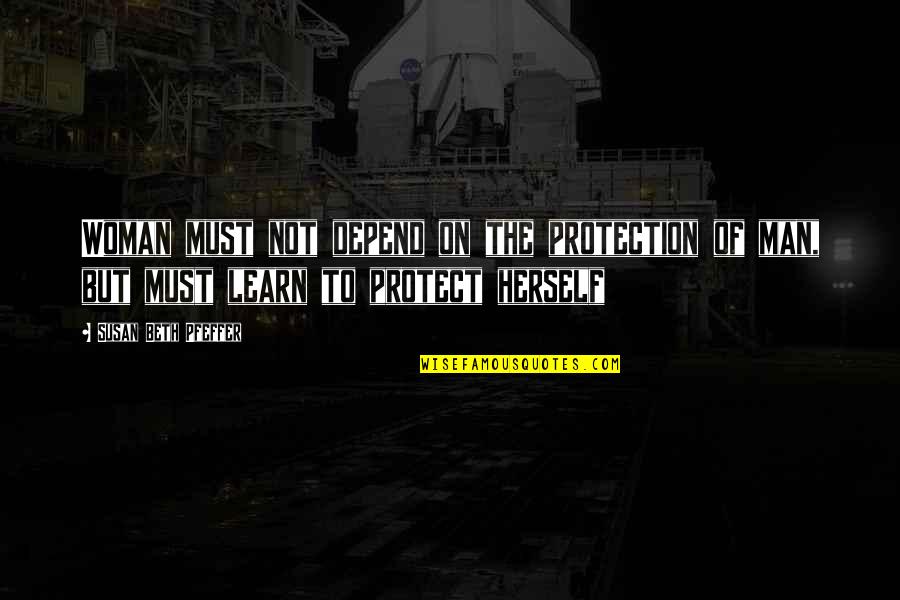 Woman must not depend on the protection of man, but must learn to protect herself —
Susan Beth Pfeffer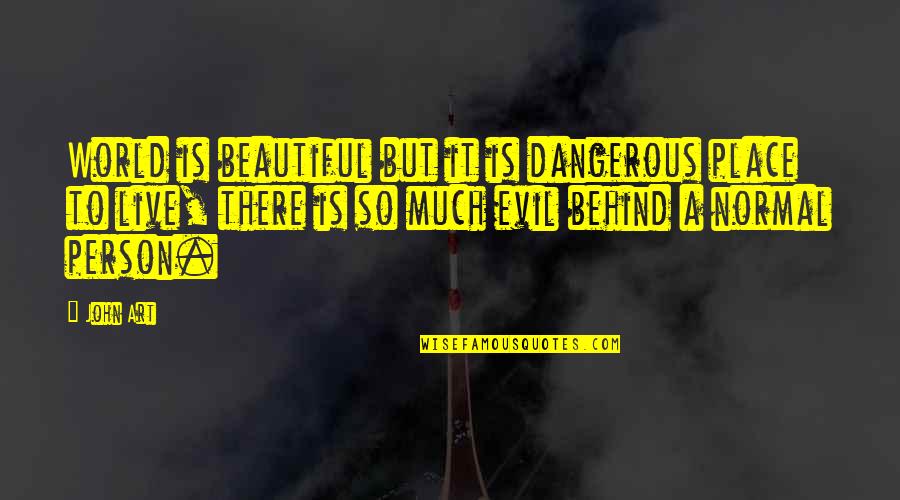 World is beautiful but it is dangerous place to live, there is so much evil behind a normal person. —
John Art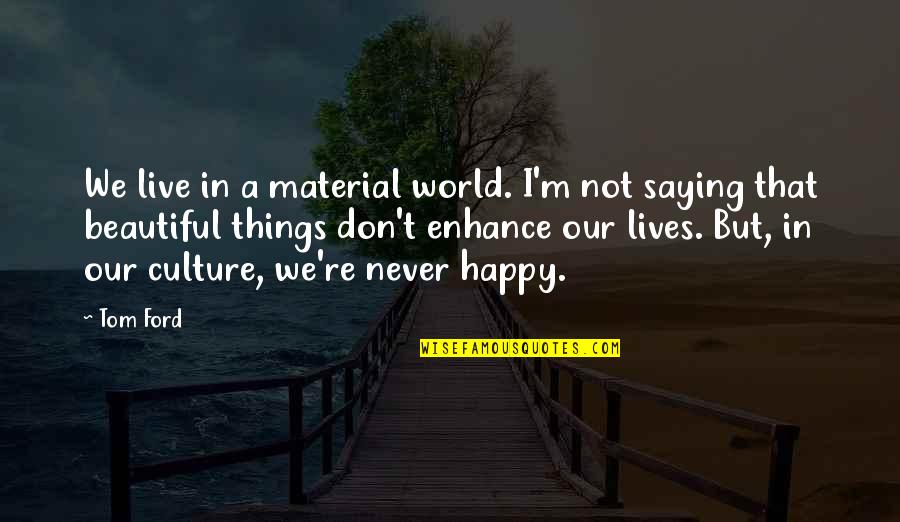 We live in a material world. I'm not saying that beautiful things don't enhance our lives. But, in our culture, we're never happy. —
Tom Ford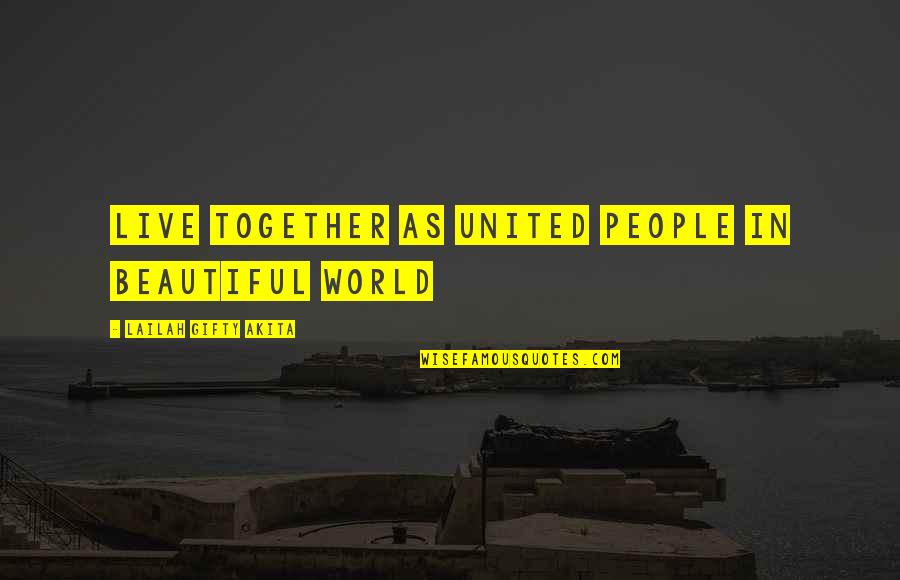 Live together as united people in beautiful world —
Lailah Gifty Akita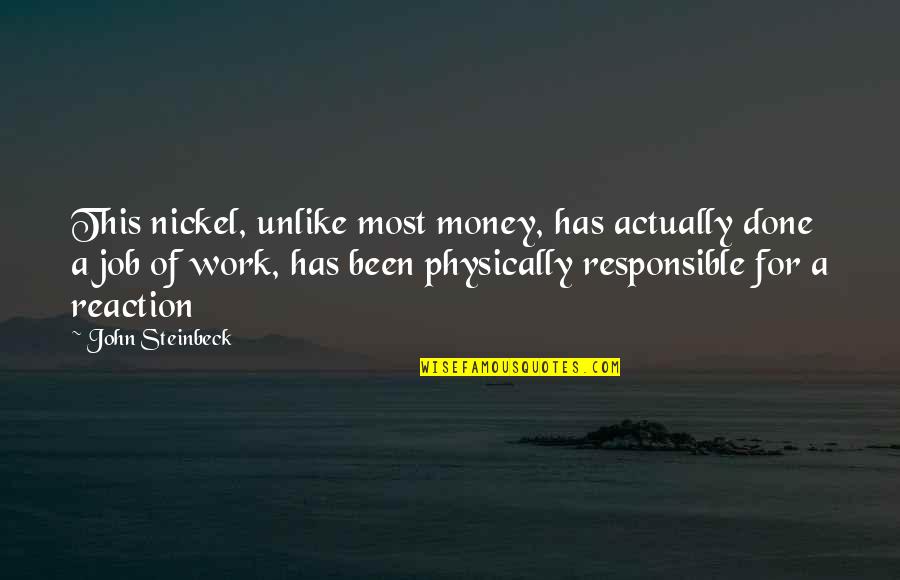 This nickel, unlike most money, has actually done a job of work, has been physically responsible for a reaction —
John Steinbeck