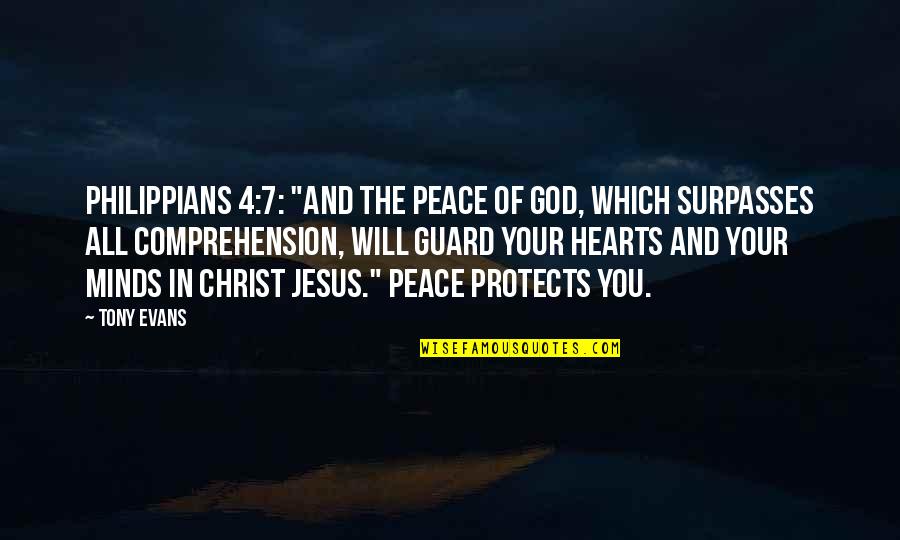 Philippians 4:7: "And the peace of God, which surpasses all comprehension, will guard your hearts and your minds in Christ Jesus." Peace protects you.
—
Tony Evans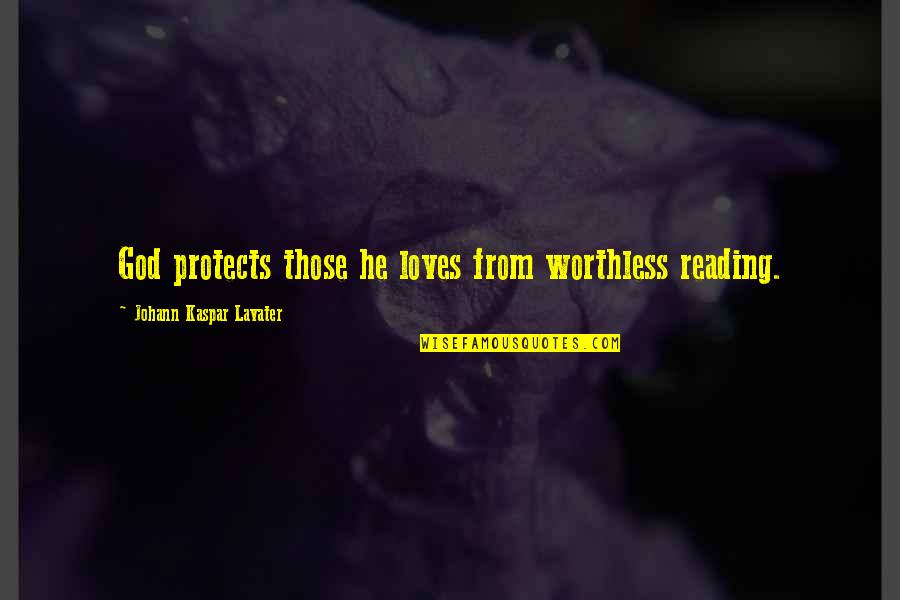 God protects those he loves from worthless reading.
—
Johann Kaspar Lavater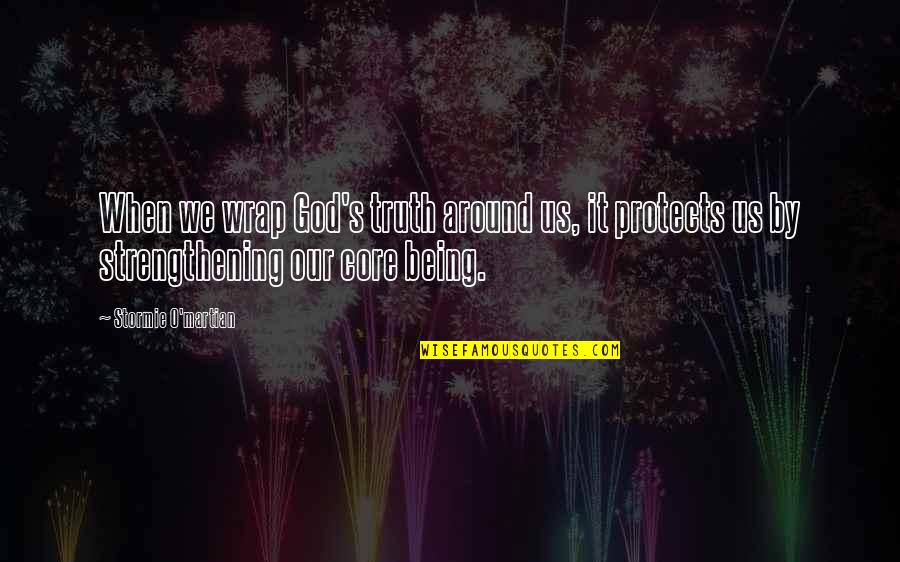 When we wrap God's truth around us, it protects us by strengthening our core being.
—
Stormie O'martian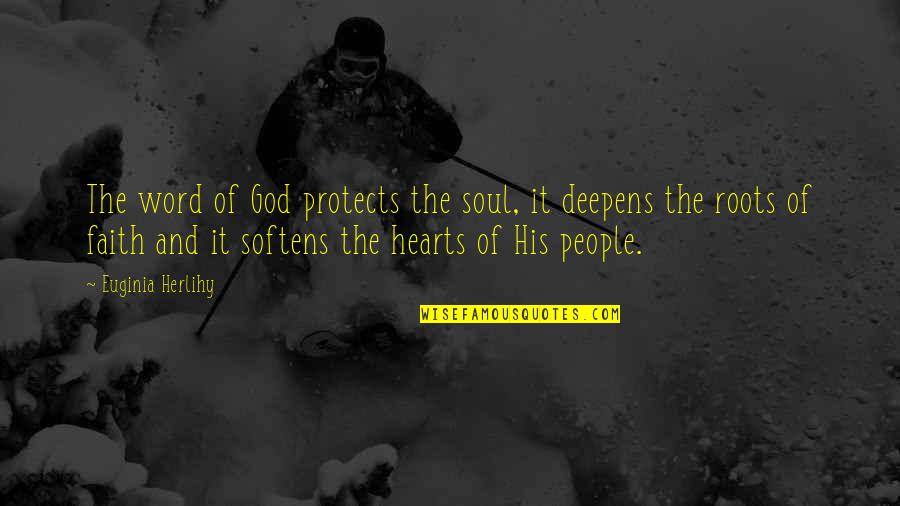 The word of
God protects
the soul, it deepens the roots of faith and it softens the hearts of His people. —
Euginia Herlihy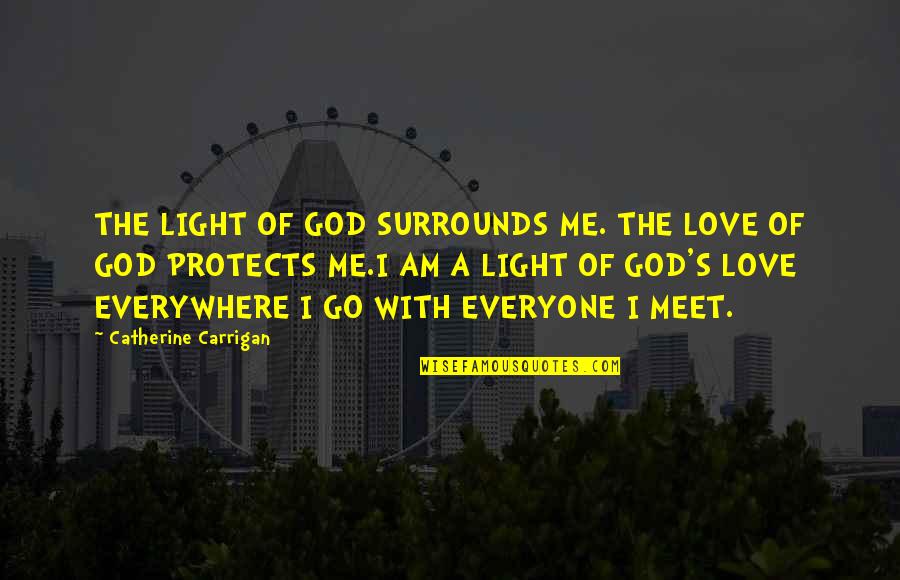 THE LIGHT OF GOD SURROUNDS ME. THE LOVE OF GOD PROTECTS ME.
I AM A LIGHT OF GOD'S LOVE EVERYWHERE I GO WITH EVERYONE I MEET. —
Catherine Carrigan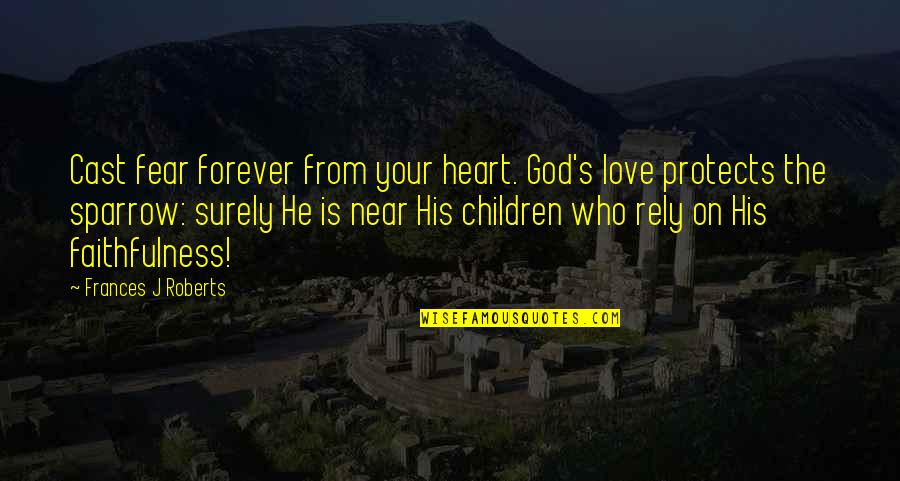 Cast fear forever from your heart. God's love protects the sparrow: surely He is near His children who rely on His faithfulness! —
Frances J Roberts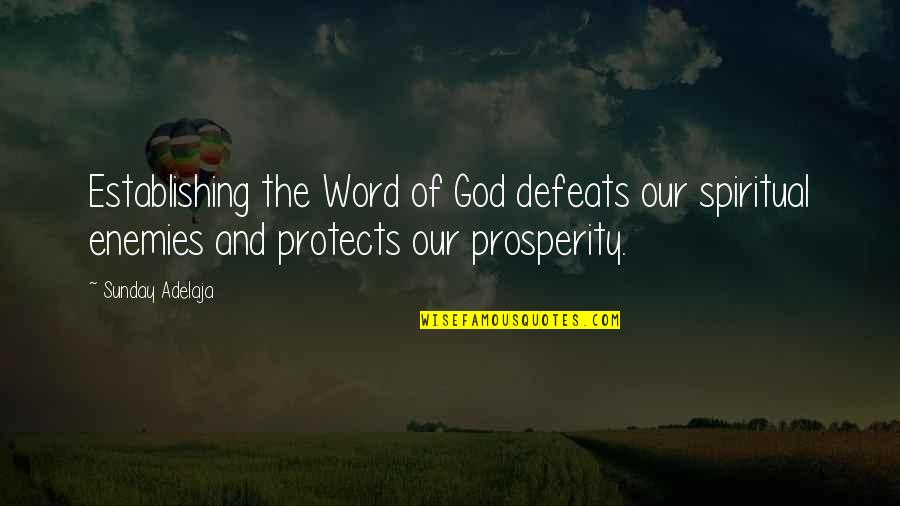 Establishing the Word of God defeats our spiritual enemies and protects our prosperity. —
Sunday Adelaja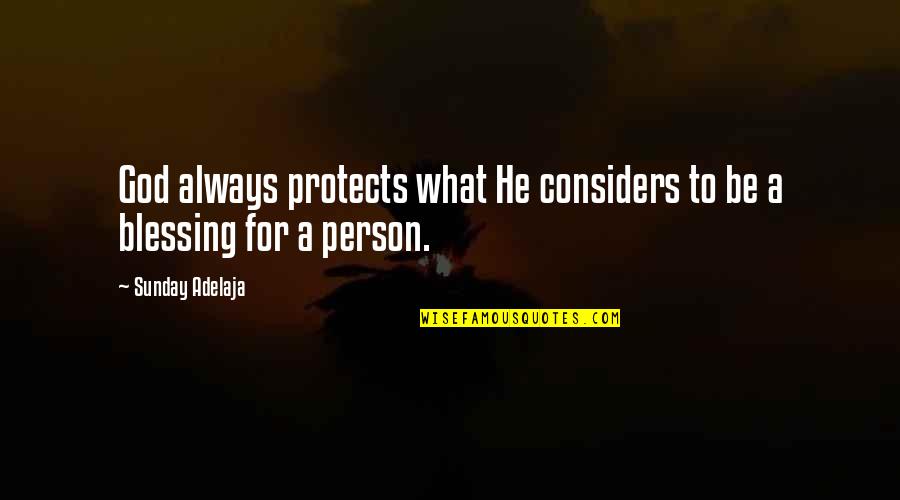 God always protects what He considers to be a blessing for a person. —
Sunday Adelaja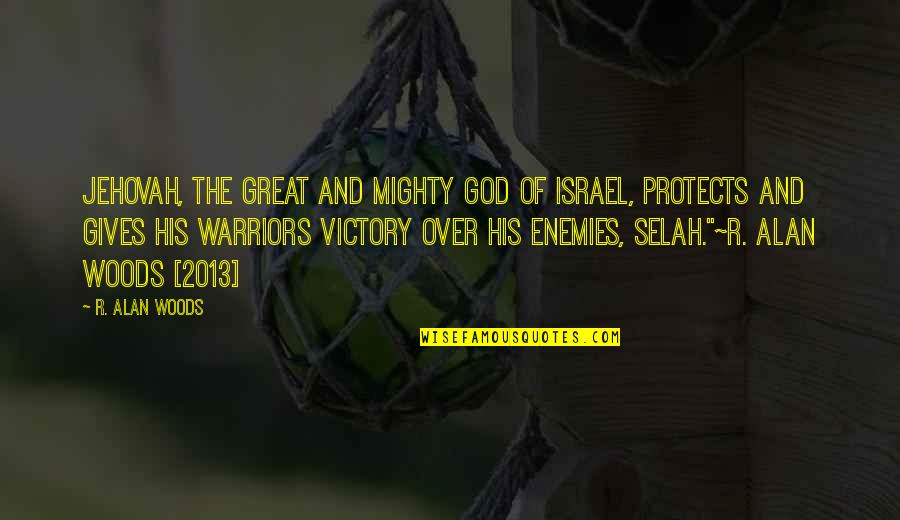 Jehovah, the great and mighty God of Israel, protects and gives His warriors victory over His enemies, Selah."
~R. Alan Woods [2013] —
R. Alan Woods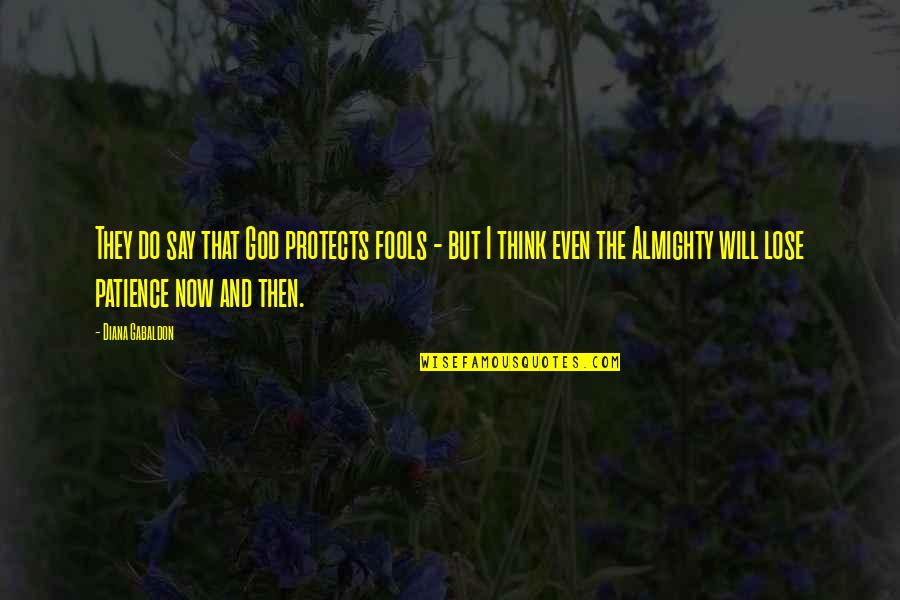 They do say that
God protects
fools - but I think even the Almighty will lose patience now and then. —
Diana Gabaldon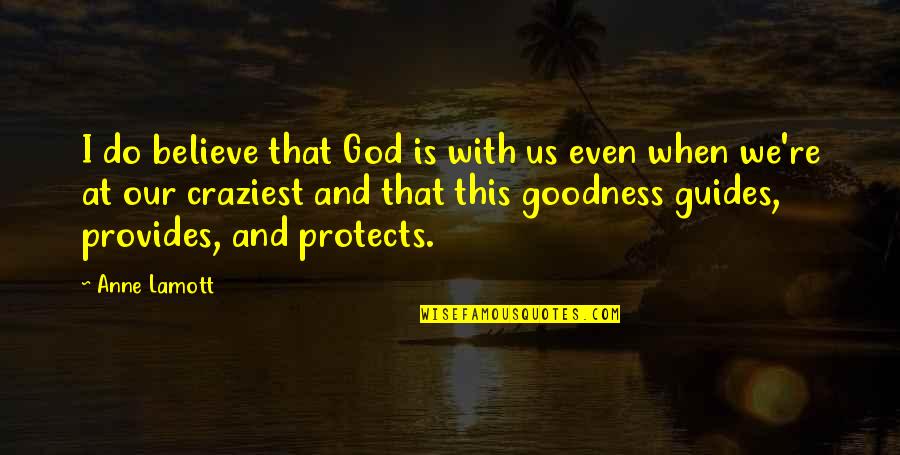 I do believe that God is with us even when we're at our craziest and that this goodness guides, provides, and protects. —
Anne Lamott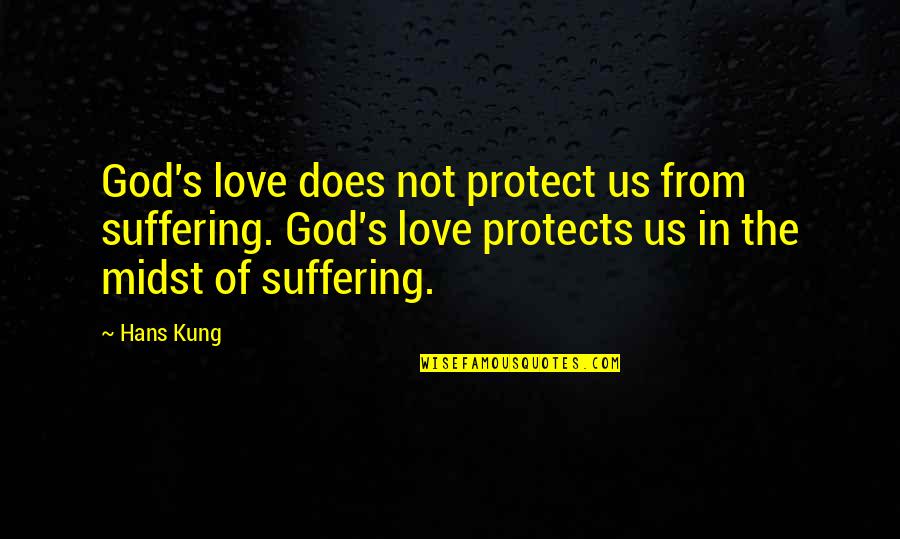 God's love does not protect us from suffering. God's love protects us in the midst of suffering. —
Hans Kung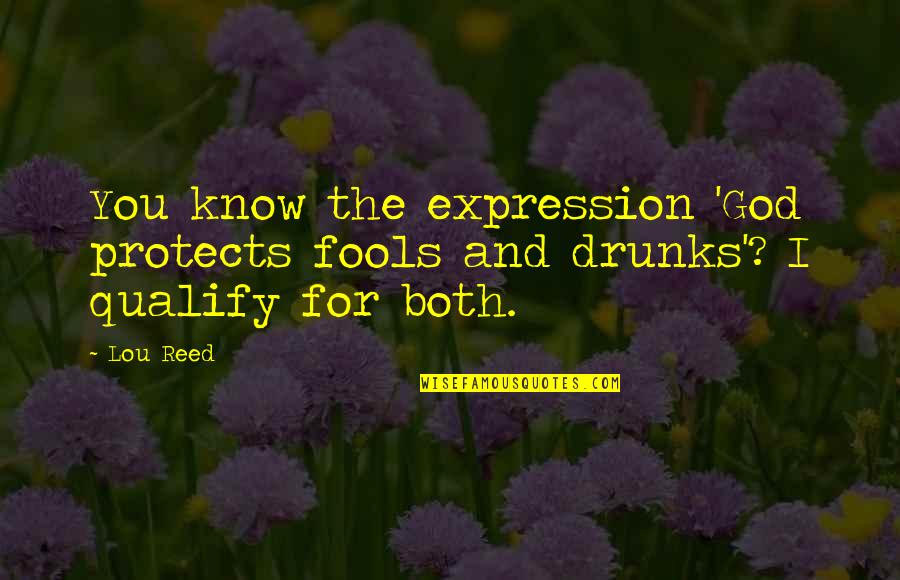 You know the expression '
God protects
fools and drunks'? I qualify for both. —
Lou Reed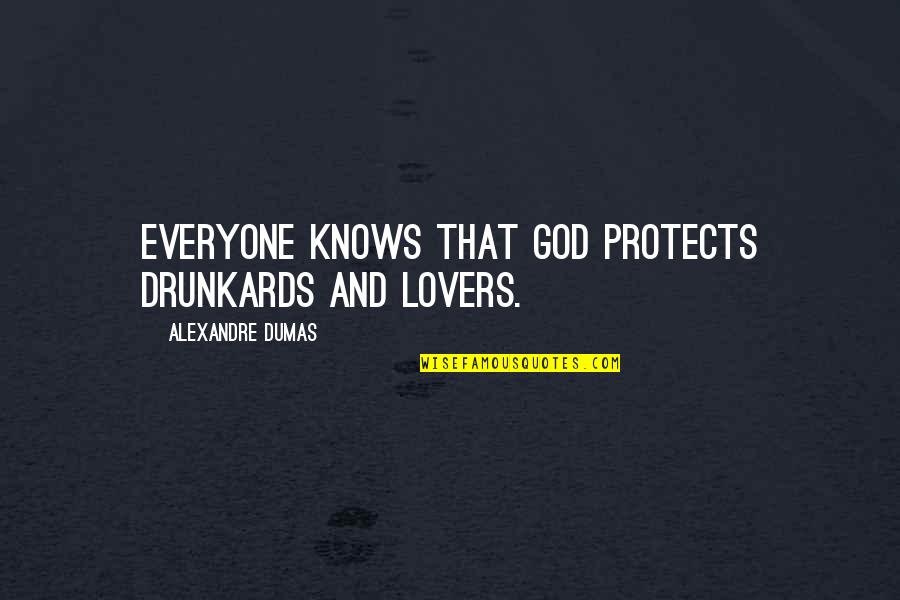 Everyone knows that
God protects
drunkards and lovers. —
Alexandre Dumas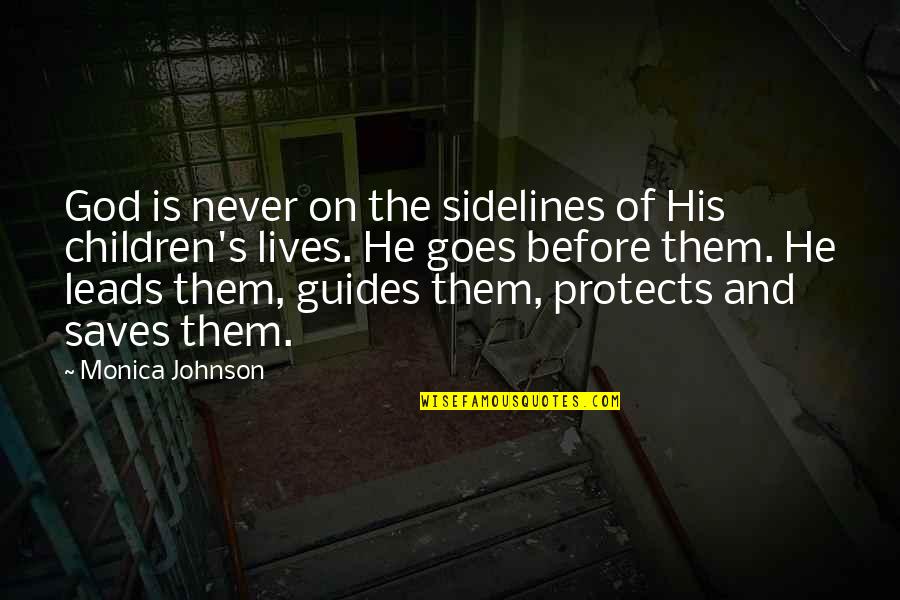 God is never on the sidelines of His children's lives. He goes before them. He leads them, guides them, protects and saves them. —
Monica Johnson