We Like To Have Fun Quotes
Collection of top 42 famous quotes about We Like To Have Fun
We Like To Have Fun Quotes & Sayings
Happy to read and share the best inspirational We Like To Have Fun quotes, sayings and quotations on Wise Famous Quotes.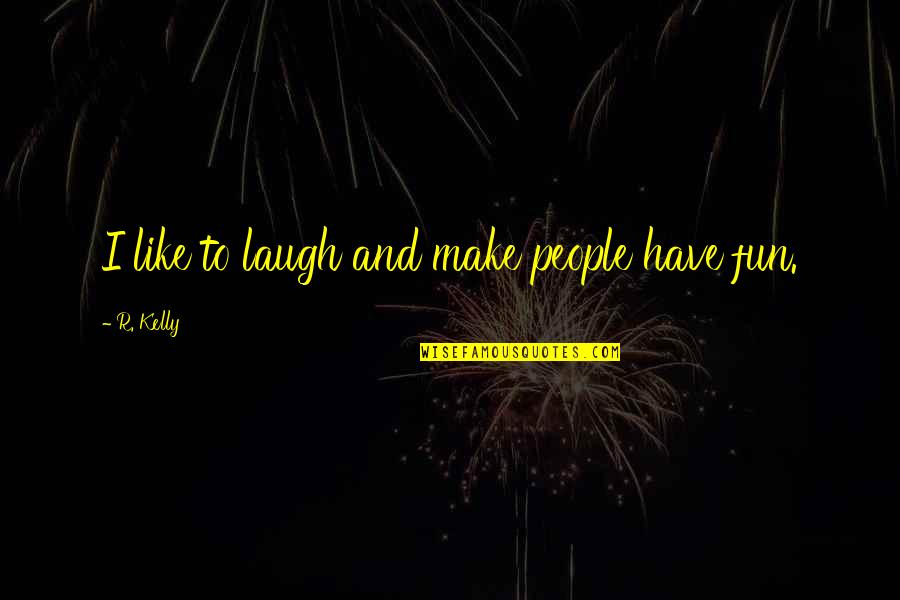 I like to laugh and make people have fun.
—
R. Kelly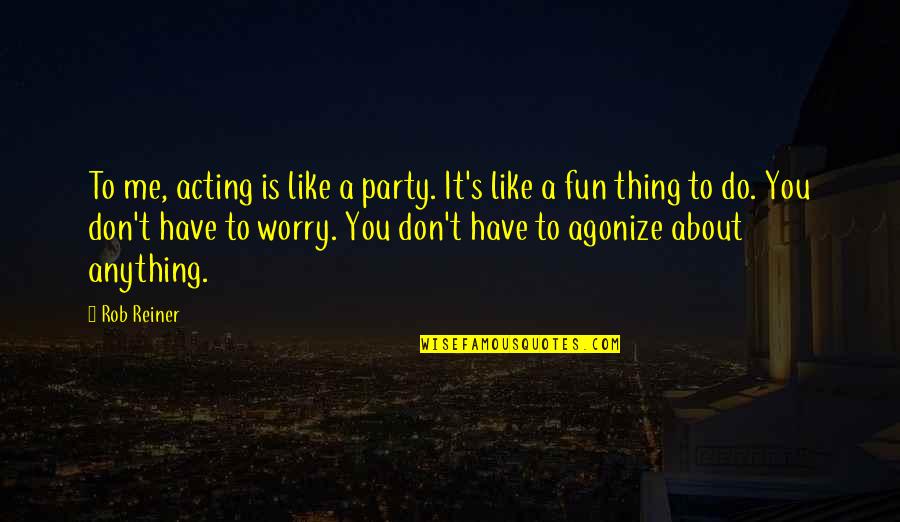 To me, acting is like a party. It's like a fun thing to do. You don't have to worry. You don't have to agonize about anything.
—
Rob Reiner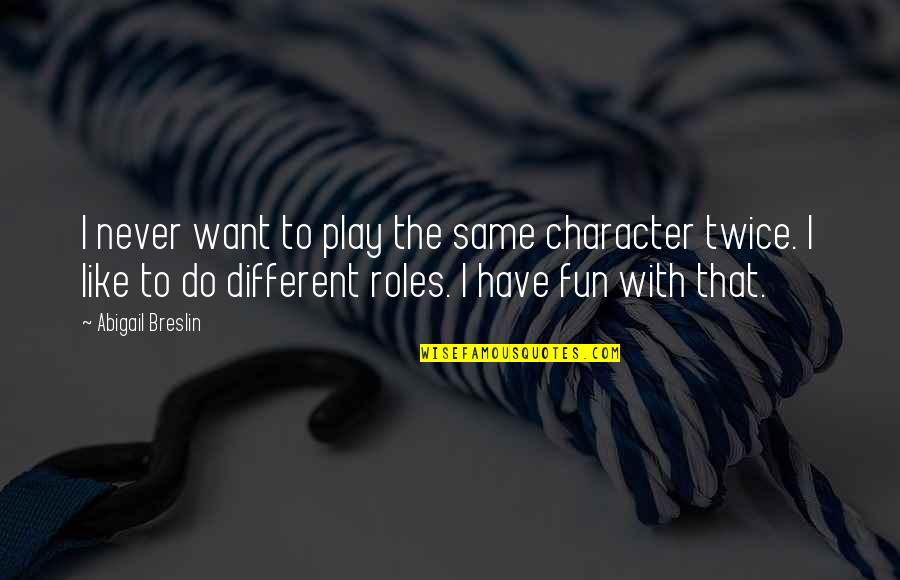 I never want to play the same character twice. I like to do different roles. I have fun with that.
—
Abigail Breslin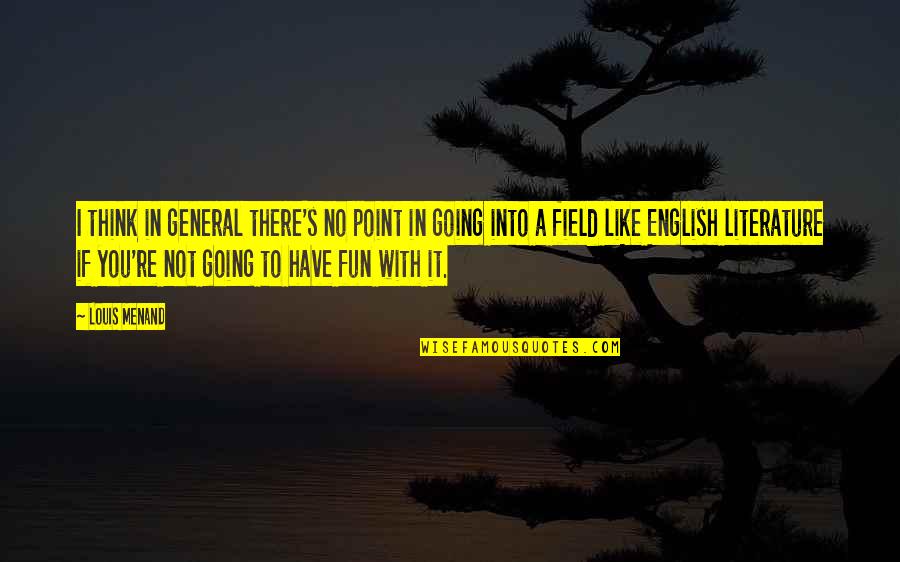 I think in general there's no point in going into a field like English literature if you're not going to have fun with it.
—
Louis Menand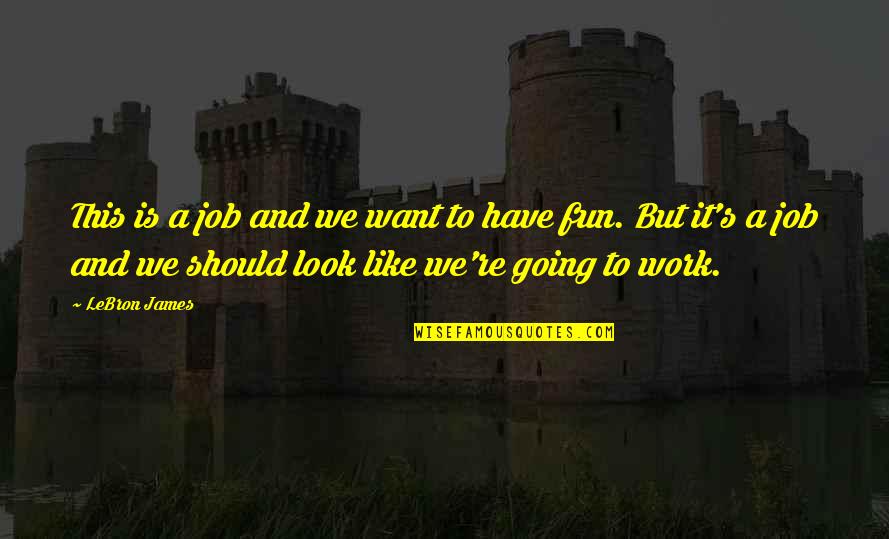 This is a job and we want to have fun. But it's a job and we should look like we're going to work.
—
LeBron James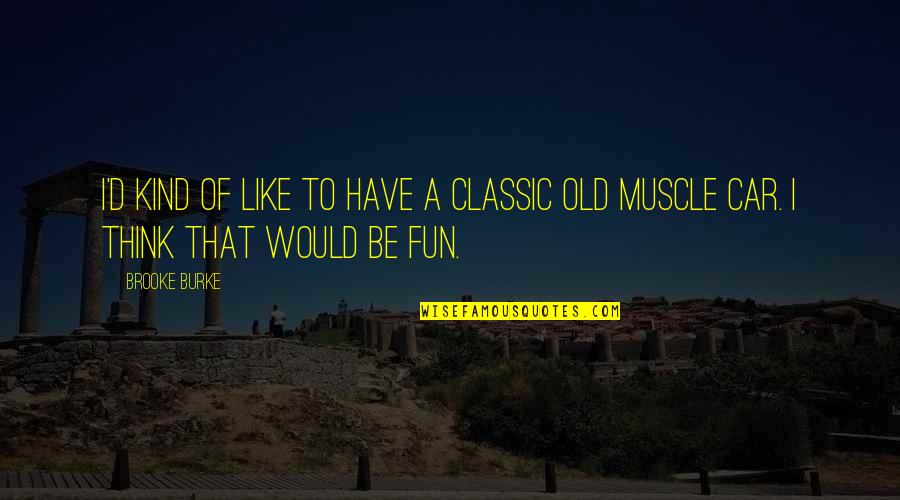 I'd kind of like to have a classic old muscle car. I think that would be fun.
—
Brooke Burke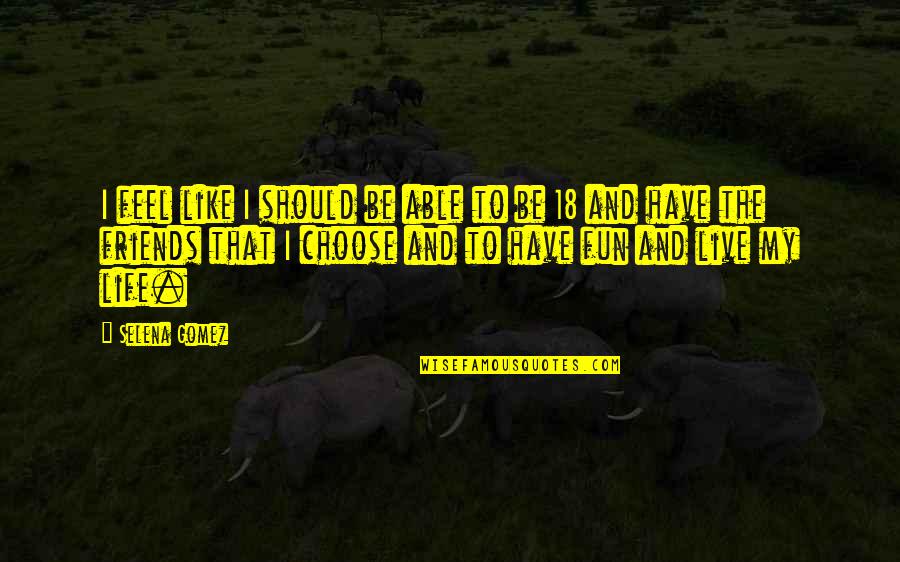 I feel like I should be able to be 18 and have the friends that I choose and to have fun and live my life. —
Selena Gomez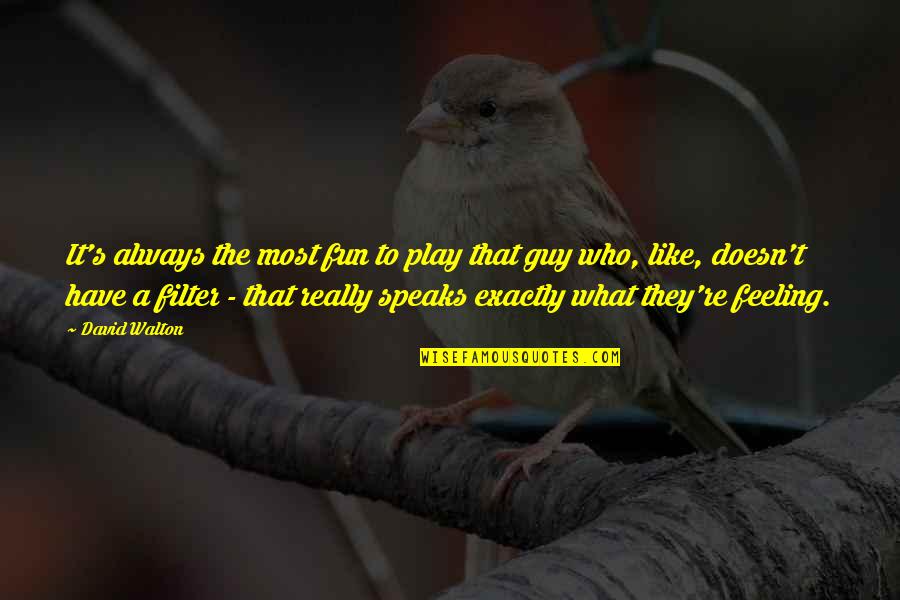 It's always the most fun to play that guy who, like, doesn't have a filter - that really speaks exactly what they're feeling. —
David Walton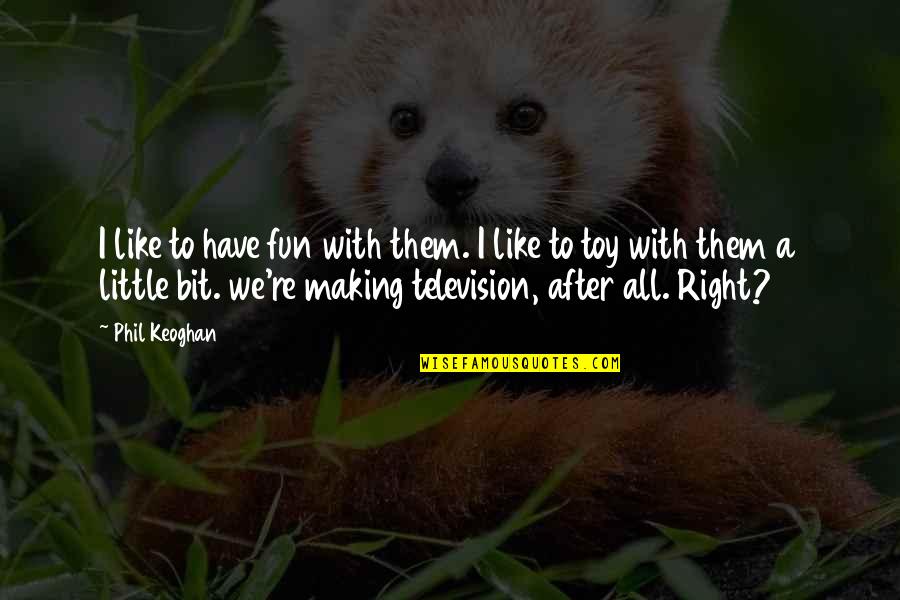 I like to have fun with them. I like to toy with them a little bit. we're making television, after all. Right? —
Phil Keoghan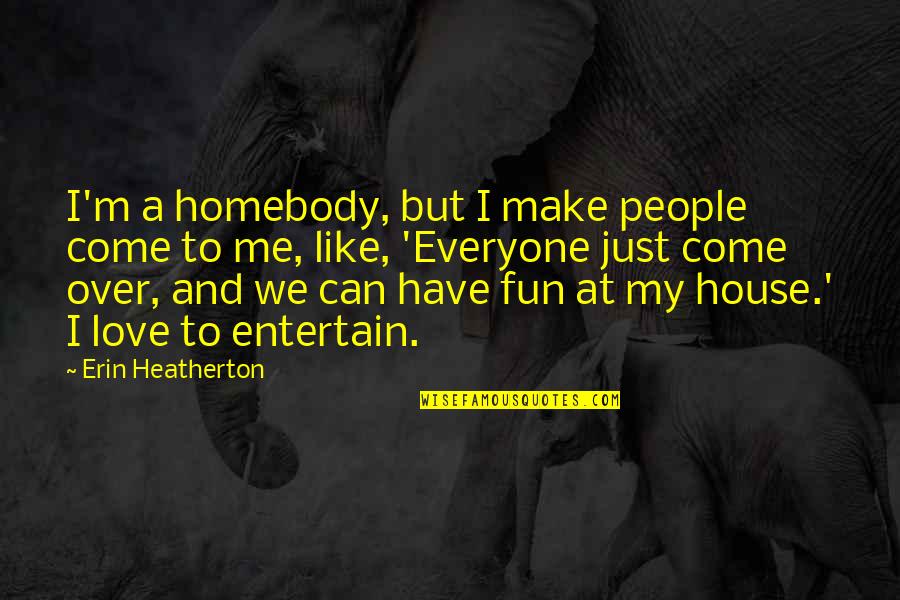 I'm a homebody, but I make people come to me, like, 'Everyone just come over, and we can have fun at my house.' I love to entertain. —
Erin Heatherton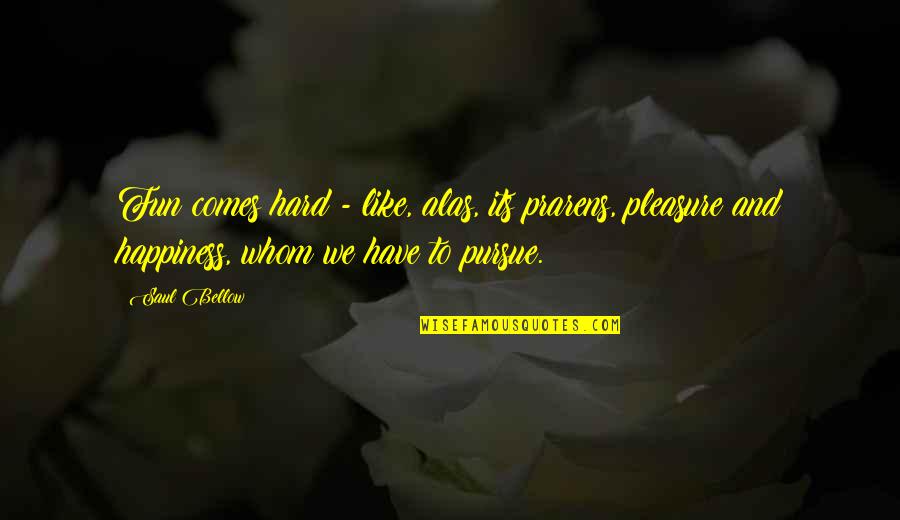 Fun comes hard - like, alas, its prarens, pleasure and happiness, whom we have to pursue. —
Saul Bellow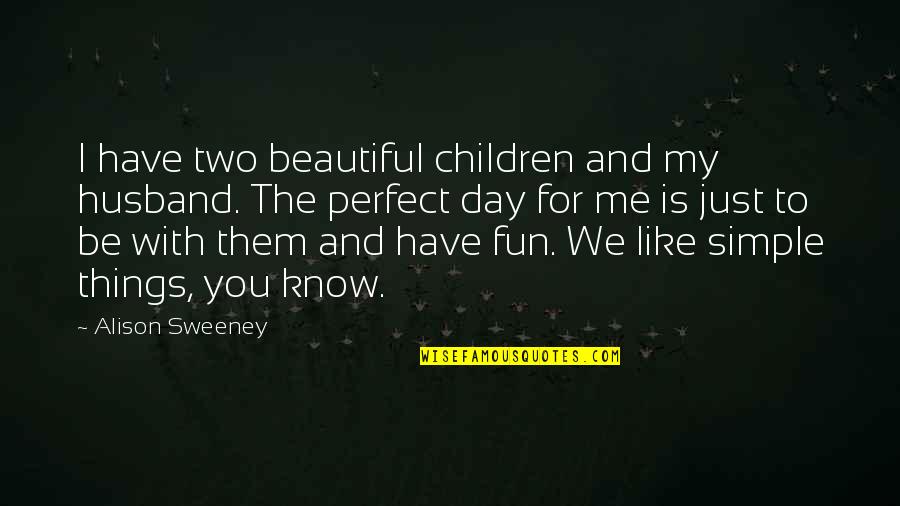 I have two beautiful children and my husband. The perfect day for me is just to be with them and have fun. We like simple things, you know. —
Alison Sweeney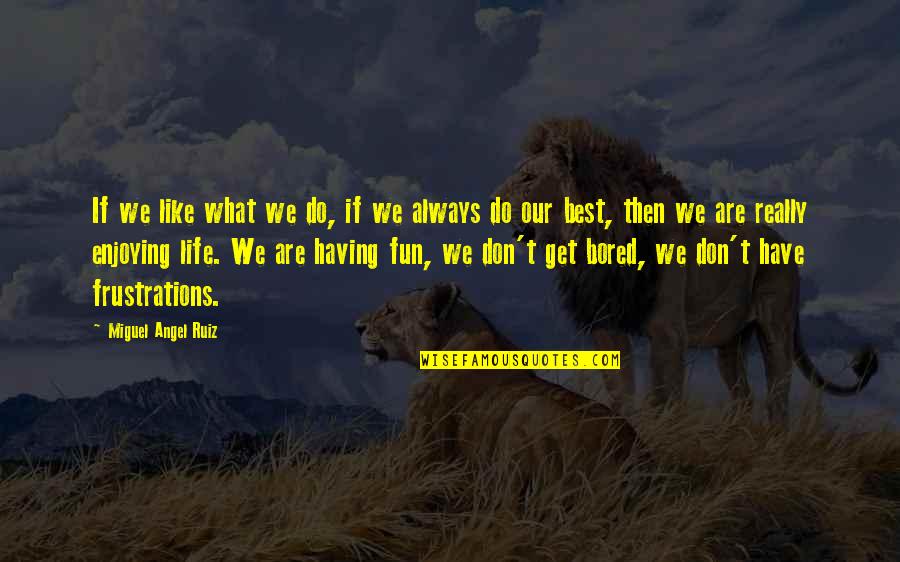 If we like what we do, if we always do our best, then we are really enjoying life. We are having fun, we don't get bored, we don't have frustrations. —
Miguel Angel Ruiz
I'm like a kid in a sweet shop every day. It's slightly cringey how much fun I have. —
Fergus Henderson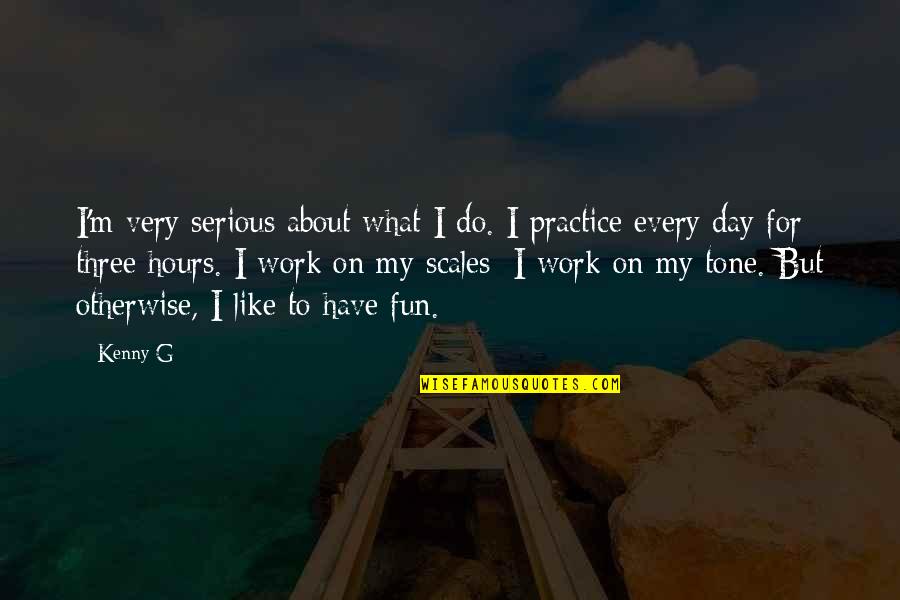 I'm very serious about what I do. I practice every day for three hours. I work on my scales; I work on my tone. But otherwise, I like to have fun. —
Kenny G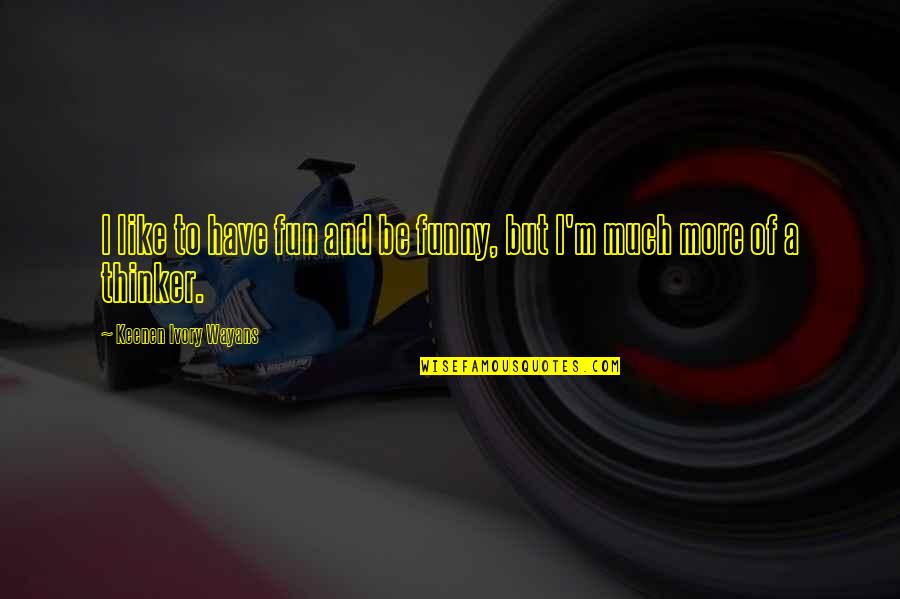 I like to have fun and be funny, but I'm much more of a thinker. —
Keenen Ivory Wayans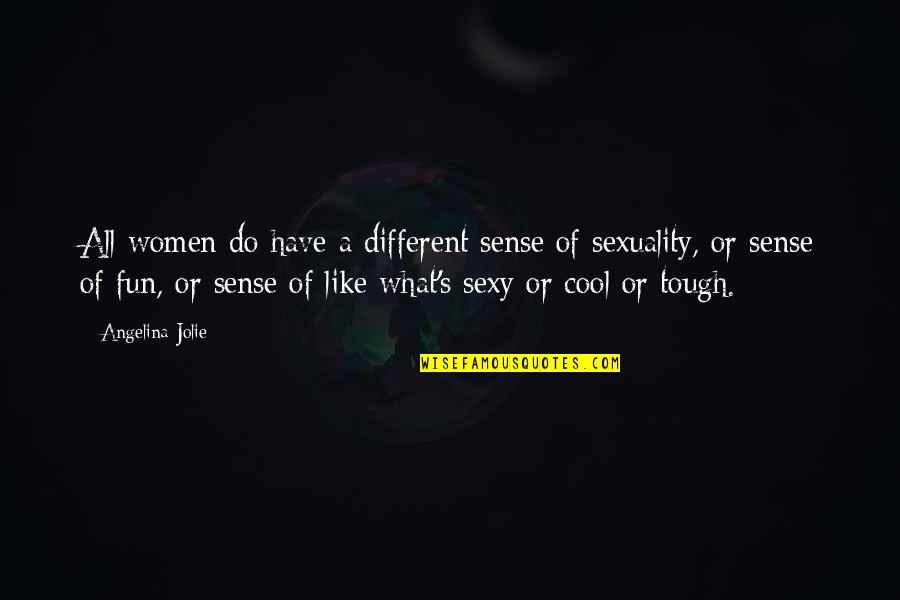 All women do have a different sense of sexuality, or sense of fun, or sense of like what's sexy or cool or tough. —
Angelina Jolie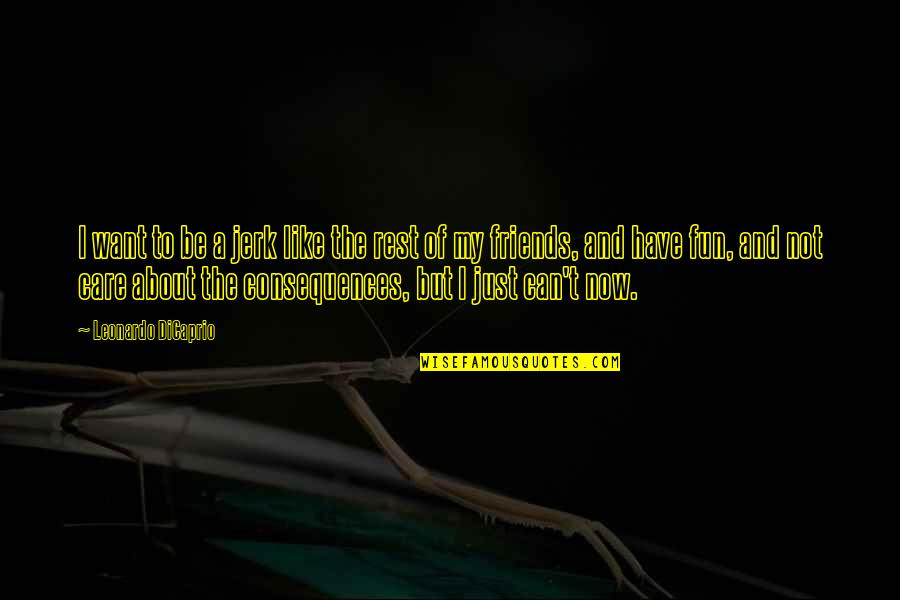 I want to be a jerk like the rest of my friends, and have fun, and not care about the consequences, but I just can't now. —
Leonardo DiCaprio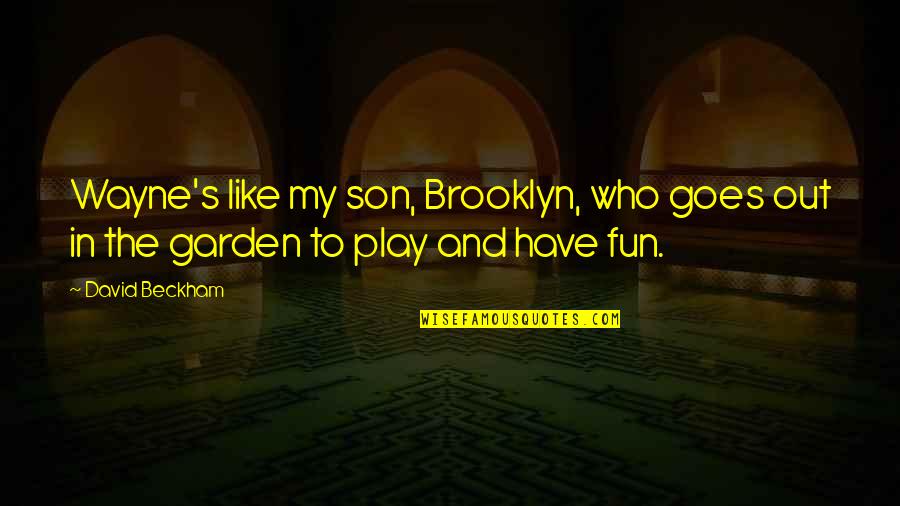 Wayne's like my son, Brooklyn, who goes out in the garden to play and have fun. —
David Beckham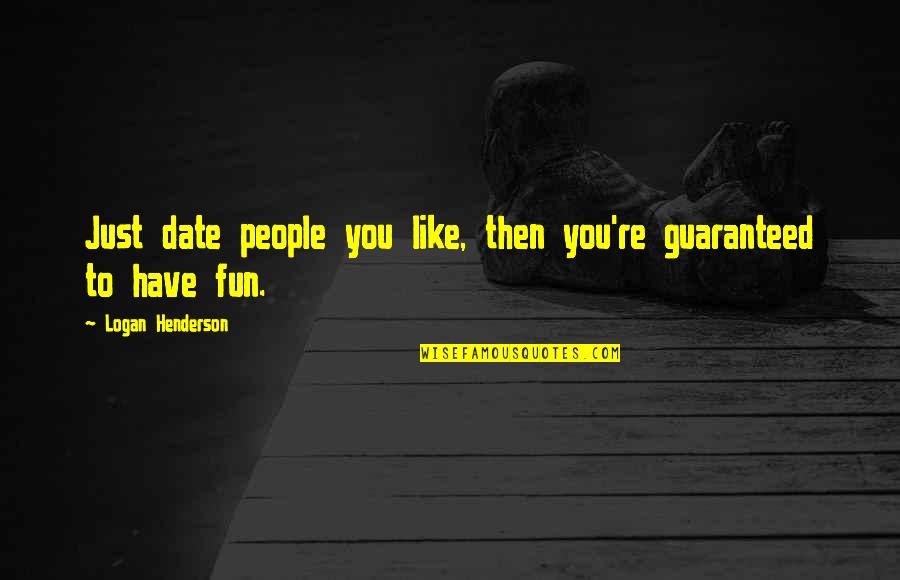 Just date people you like, then you're guaranteed to have fun. —
Logan Henderson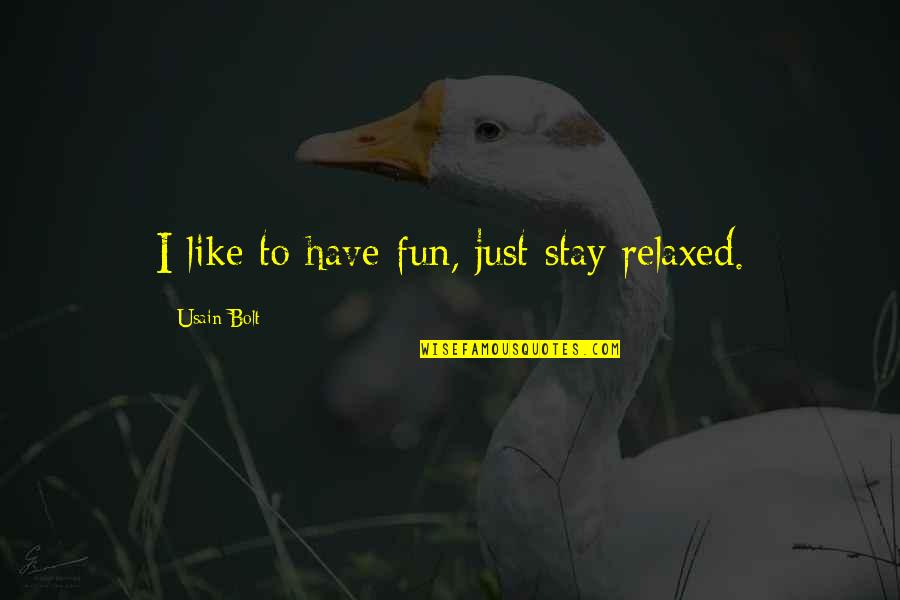 I like to have fun, just stay relaxed. —
Usain Bolt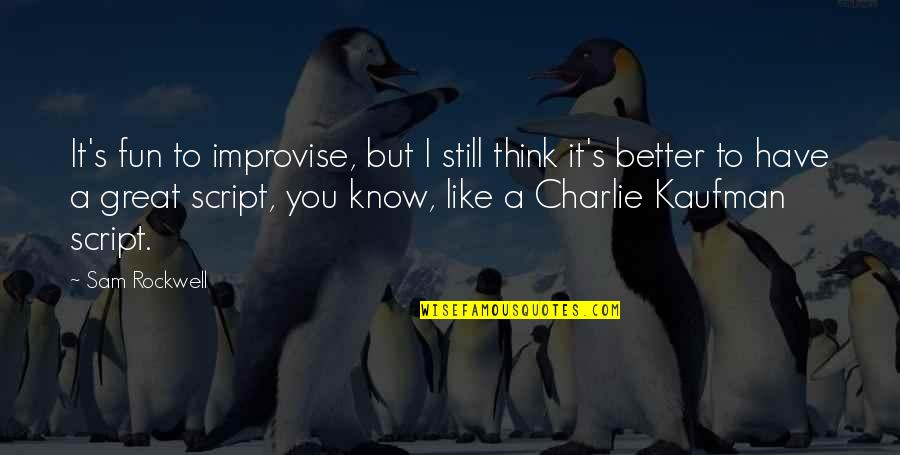 It's fun to improvise, but I still think it's better to have a great script, you know, like a Charlie Kaufman script. —
Sam Rockwell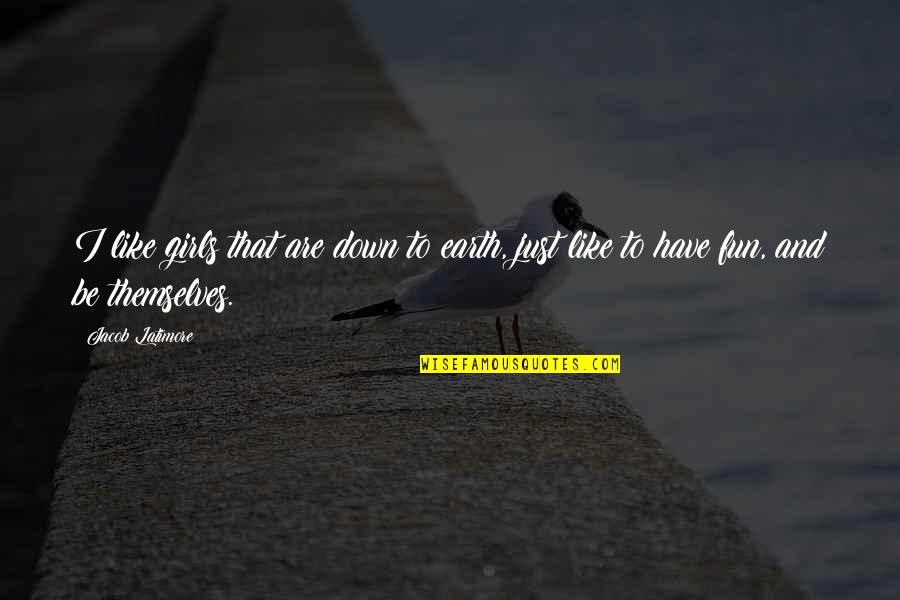 I like girls that are down to earth, just like to have fun, and be themselves. —
Jacob Latimore
It's especially gratifying to have done a film like 'Eight Men Out' because it's hard not to have fun when there are so many bats and balls around. —
D. B. Sweeney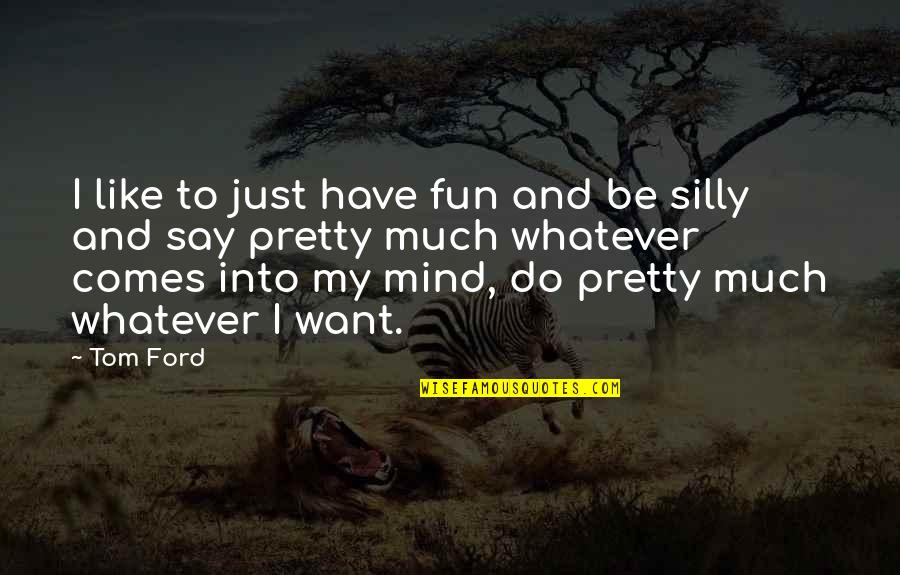 I like to just have fun and be silly and say pretty much whatever comes into my mind, do pretty much whatever I want. —
Tom Ford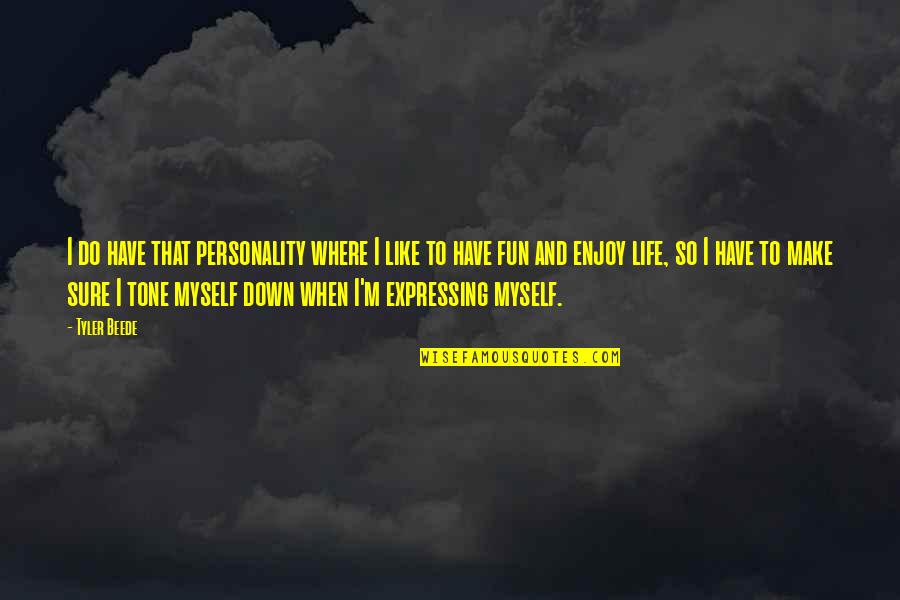 I do have that personality where I like to have fun and enjoy life, so I have to make sure I tone myself down when I'm expressing myself. —
Tyler Beede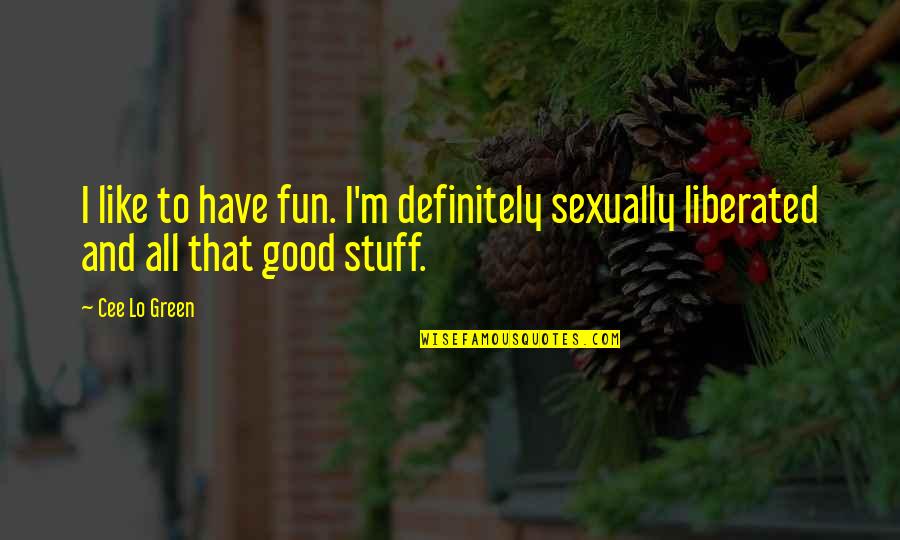 I like to have fun. I'm definitely sexually liberated and all that good stuff. —
Cee Lo Green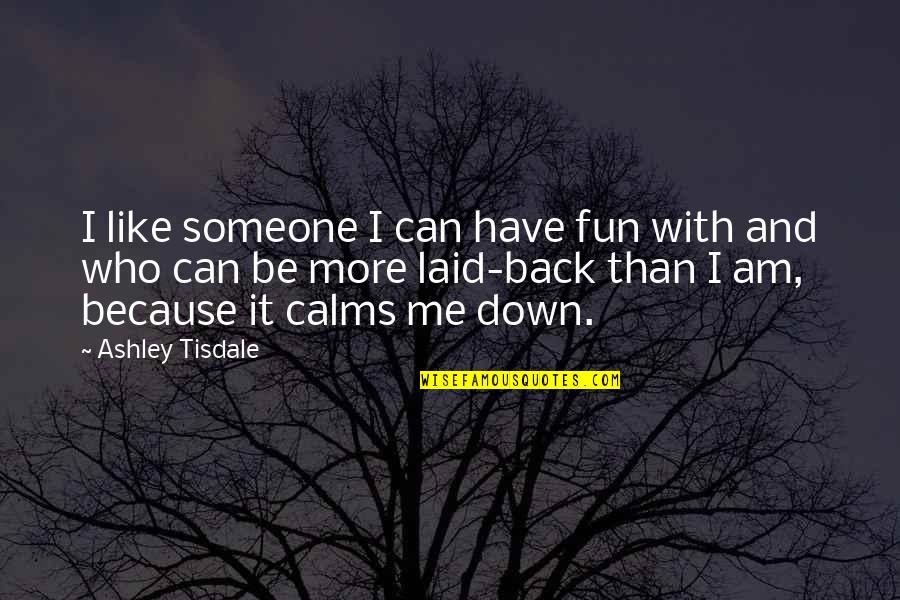 I like someone I can have fun with and who can be more laid-back than I am, because it calms me down. —
Ashley Tisdale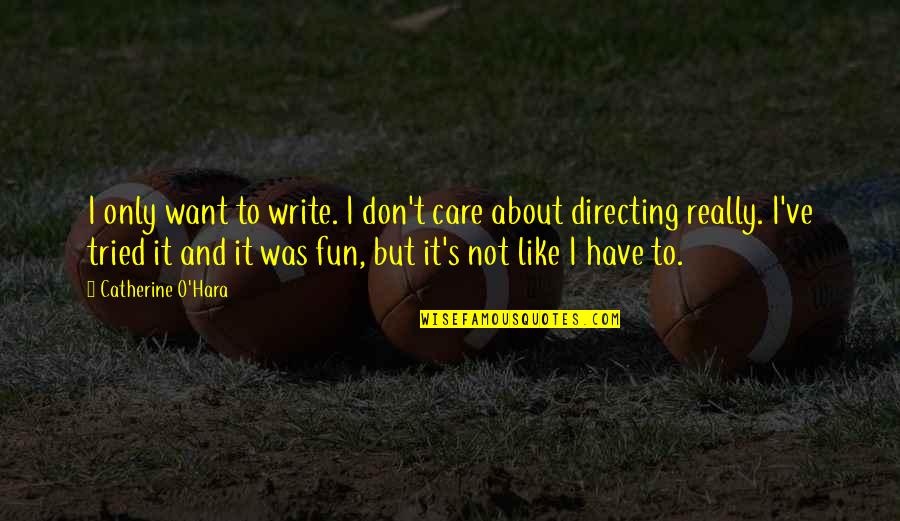 I only want to write. I don't care about directing really. I've tried it and it was fun, but it's not like I have to. —
Catherine O'Hara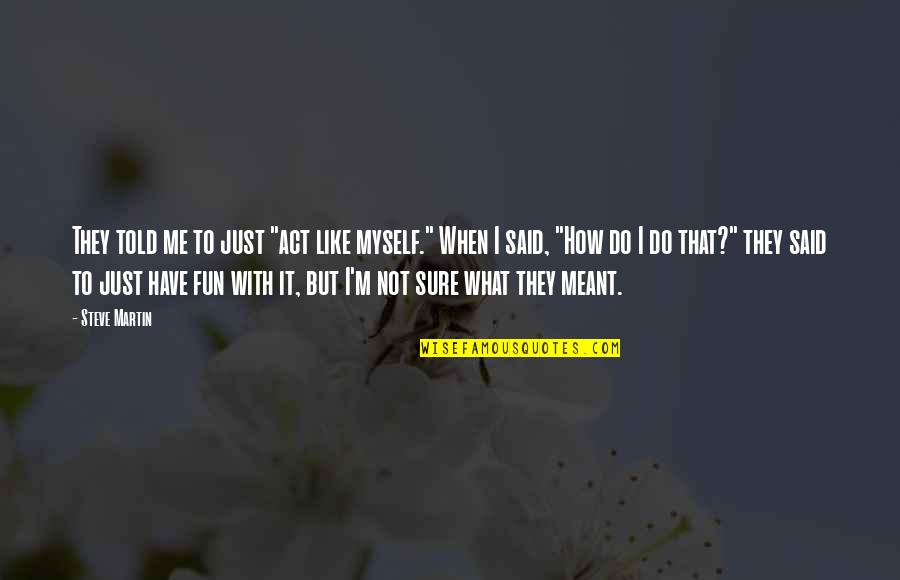 They told me to just "act like myself." When I said, "How do I do that?" they said to just have fun with it, but I'm not sure what they meant. —
Steve Martin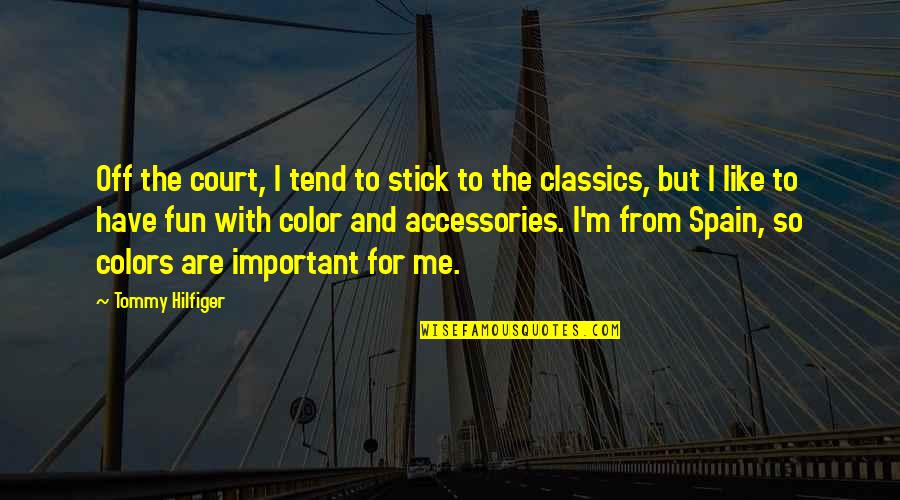 Off the court, I tend to stick to the classics, but I like to have fun with color and accessories. I'm from Spain, so colors are important for me. —
Tommy Hilfiger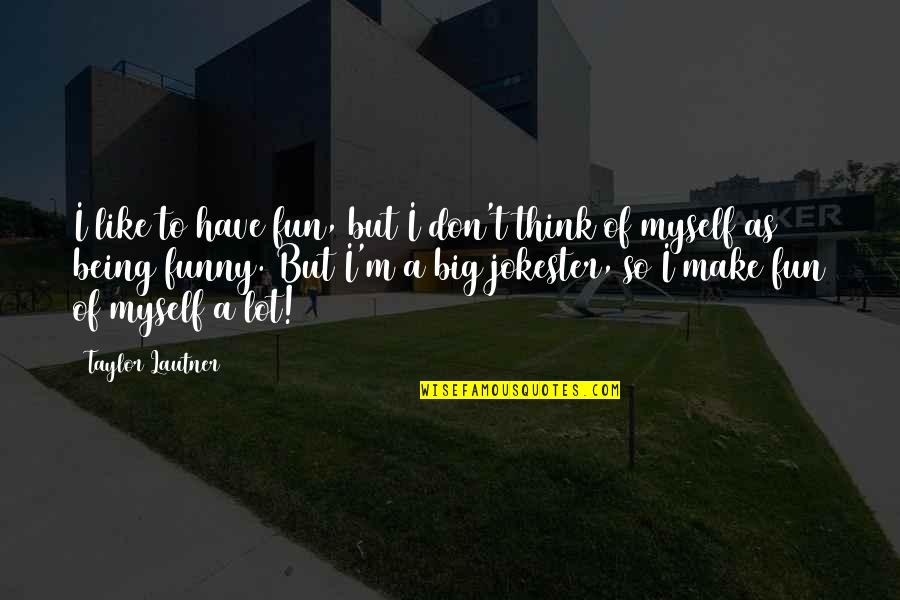 I like to have fun, but I don't think of myself as being funny. But I'm a big jokester, so I make fun of myself a lot! —
Taylor Lautner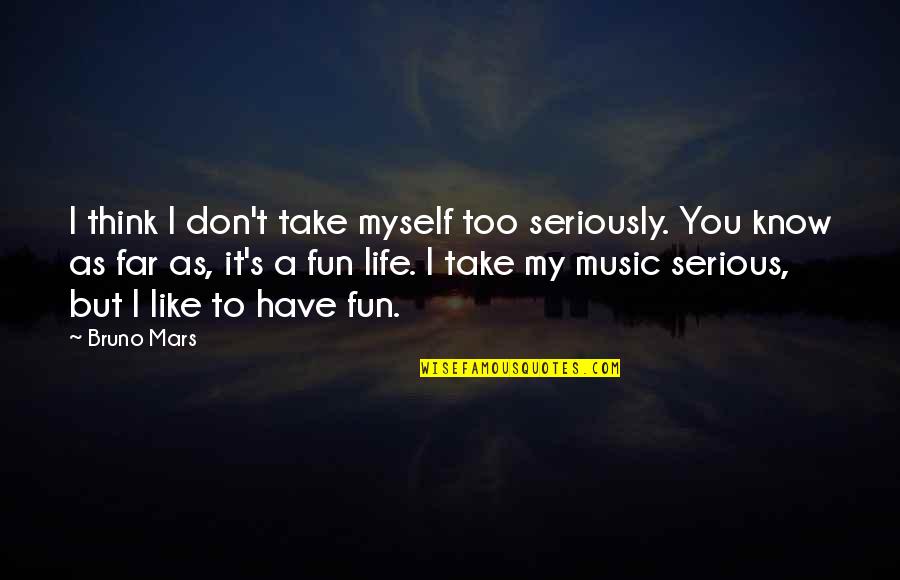 I think I don't take myself too seriously. You know as far as, it's a fun life. I take my music serious, but I like to have fun. —
Bruno Mars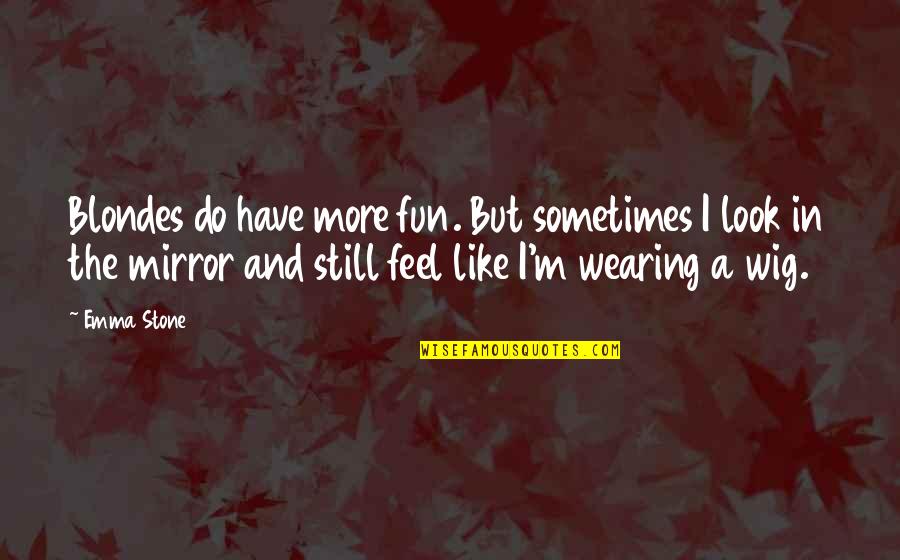 Blondes do have more fun. But sometimes I look in the mirror and still feel like I'm wearing a wig. —
Emma Stone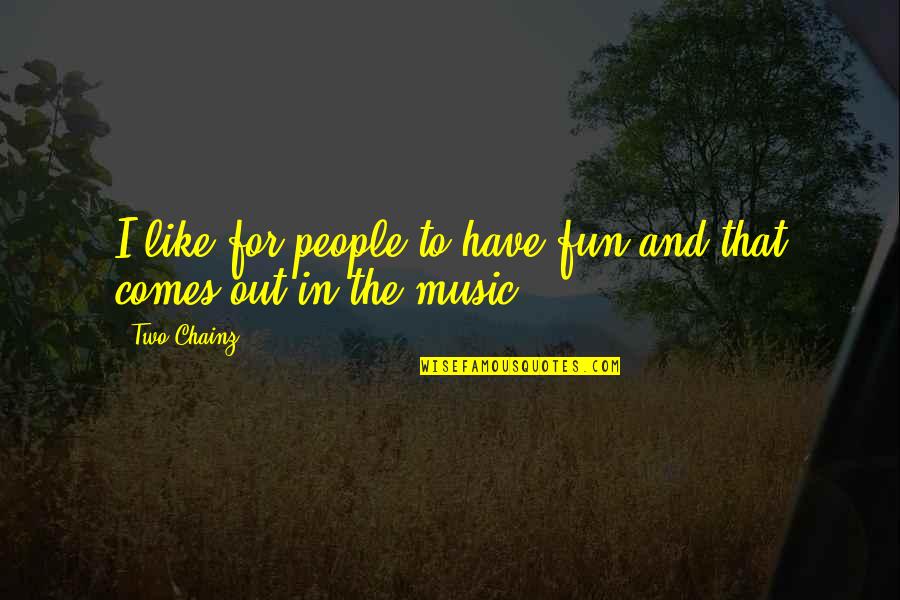 I like for people to have fun and that comes out in the music. —
Two Chainz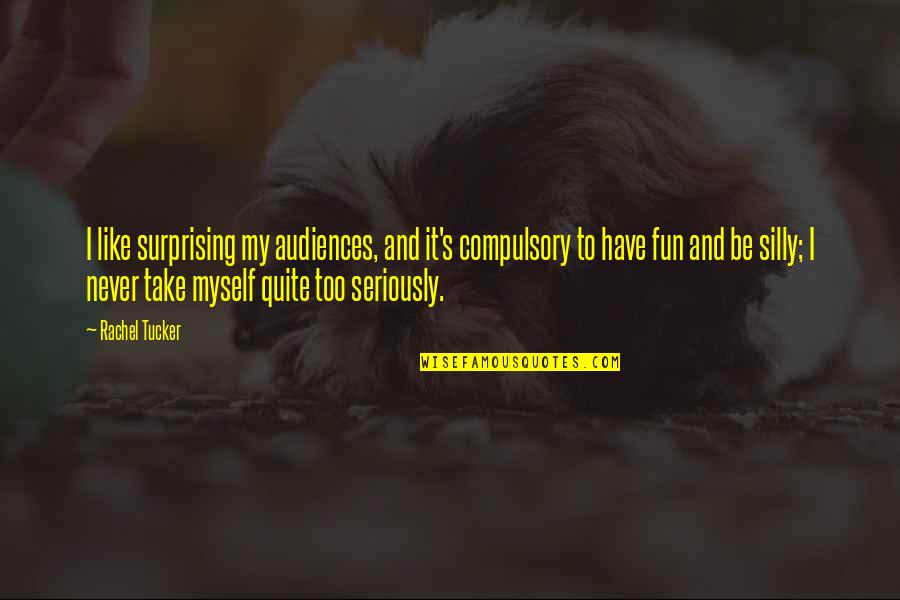 I like surprising my audiences, and it's compulsory to have fun and be silly; I never take myself quite too seriously. —
Rachel Tucker