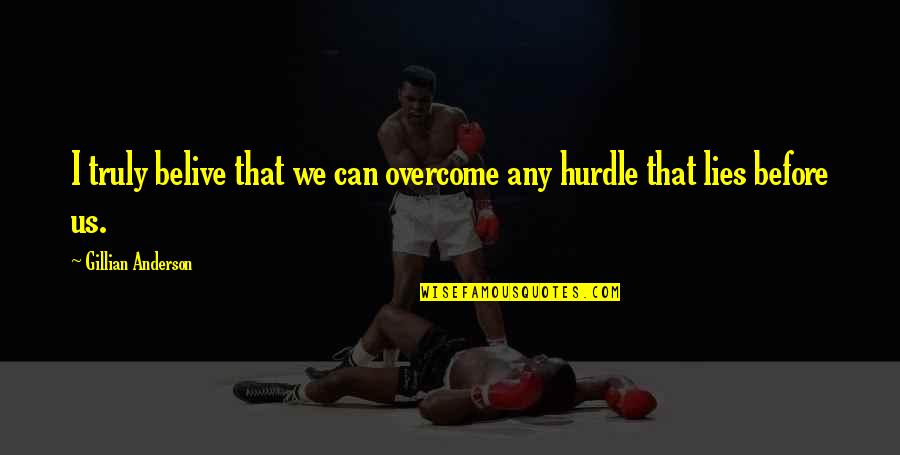 I truly belive that we can overcome any hurdle that lies before us.
—
Gillian Anderson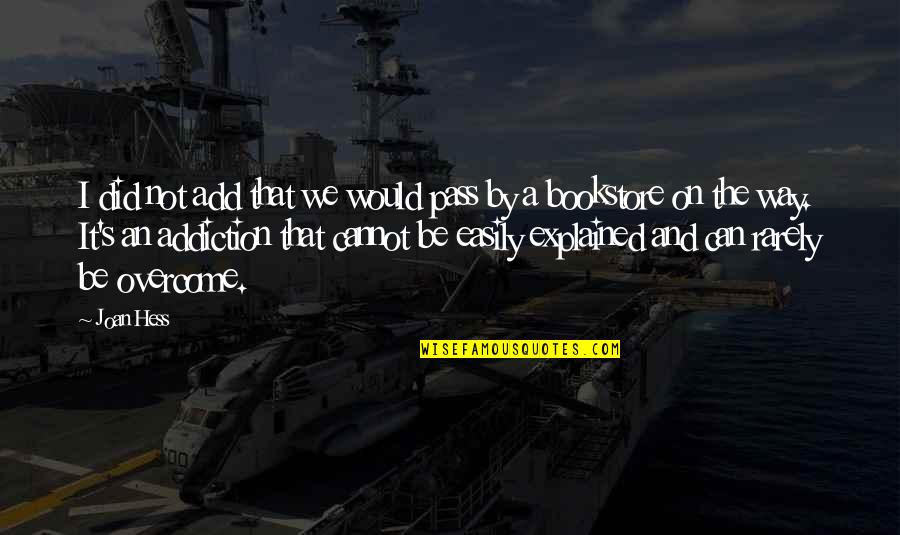 I did not add that we would pass by a bookstore on the way. It's an addiction that cannot be easily explained and can rarely be overcome.
—
Joan Hess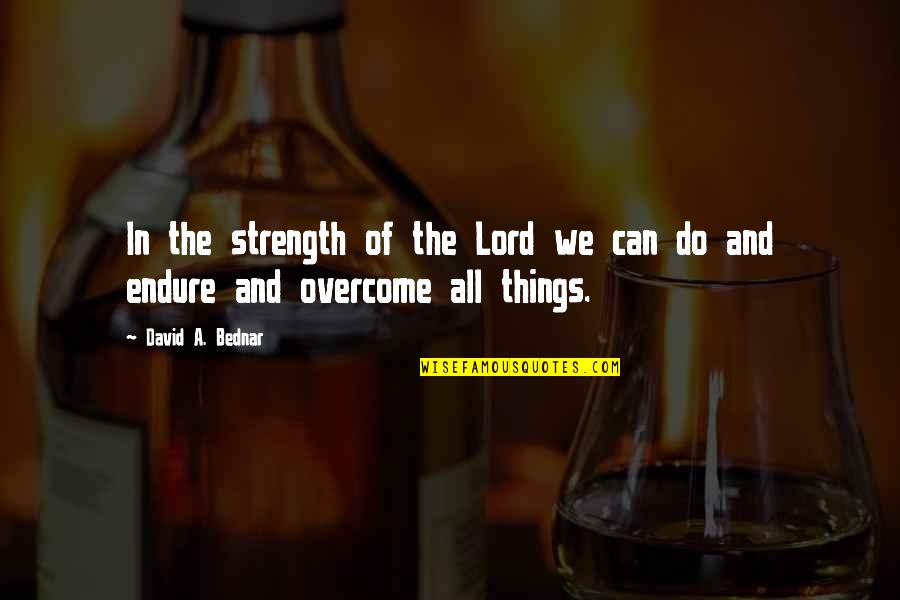 In the strength of the Lord we can do and endure and overcome all things.
—
David A. Bednar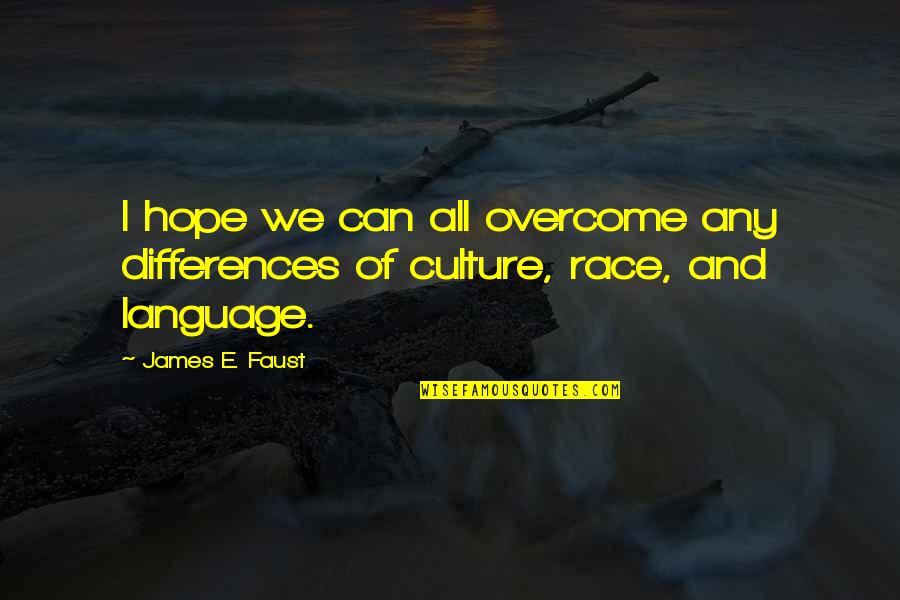 I hope we can all overcome any differences of culture, race, and language.
—
James E. Faust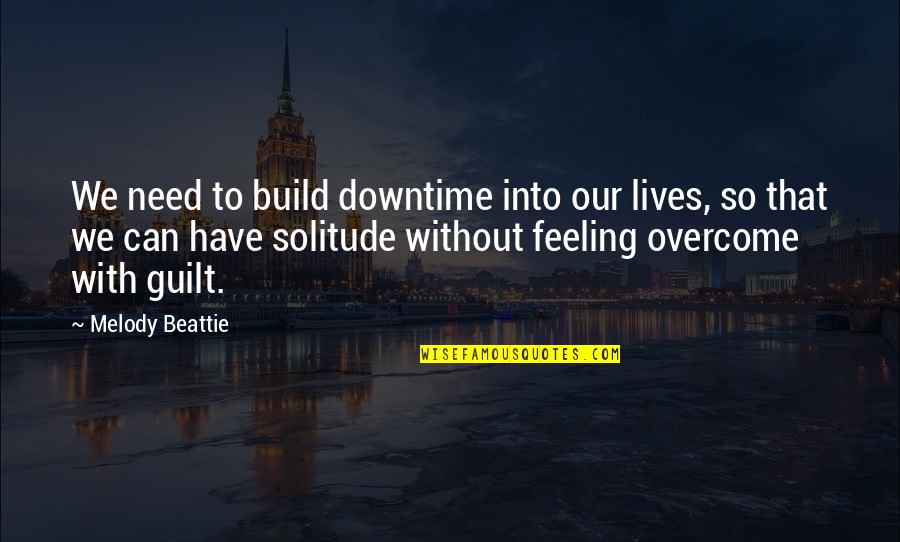 We need to build downtime into our lives, so that we can have solitude without feeling overcome with guilt. —
Melody Beattie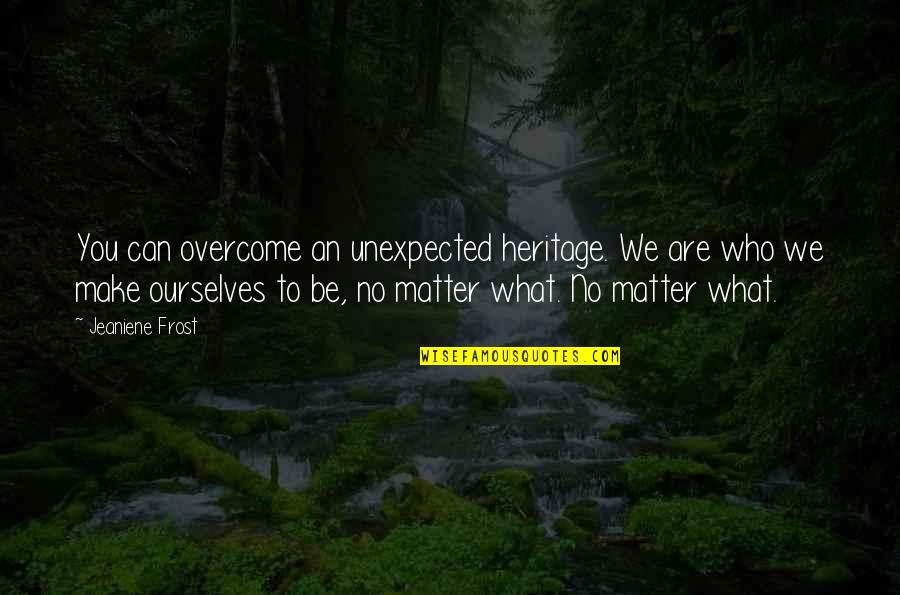 You can overcome an unexpected heritage. We are who we make ourselves to be, no matter what. No matter what. —
Jeaniene Frost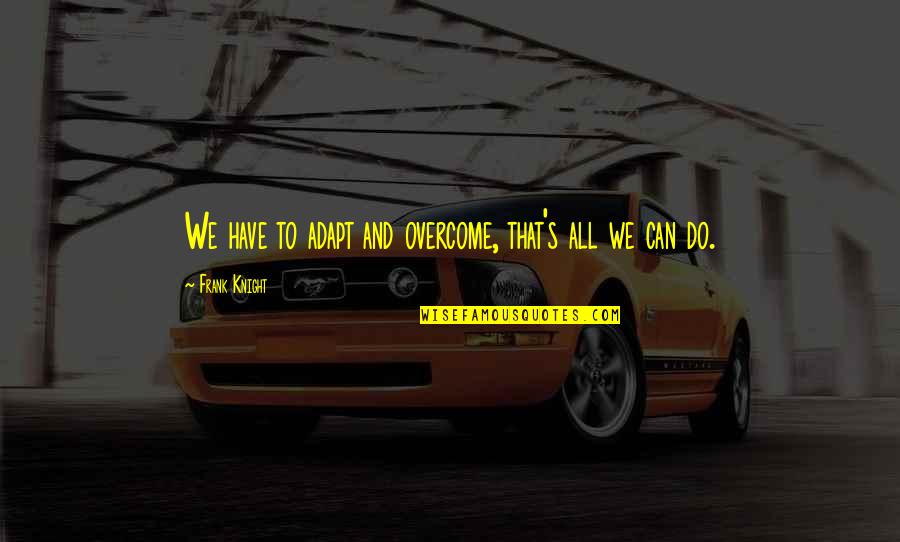 We have to adapt and overcome, that's all we can do. —
Frank Knight
We need to develop new strategies to overcome every challenge. And by faith we can graciously triumph. —
Lailah Gifty Akita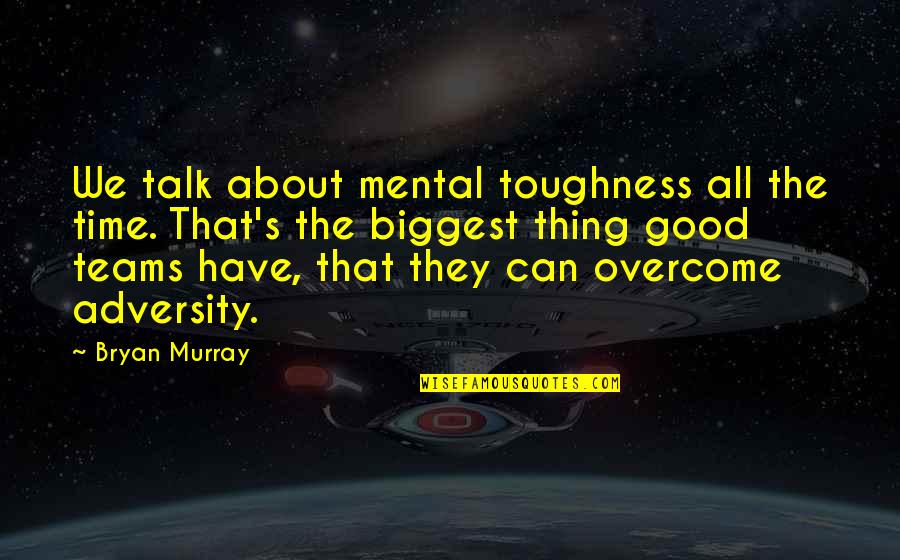 We talk about mental toughness all the time. That's the biggest thing good teams have, that they can overcome adversity. —
Bryan Murray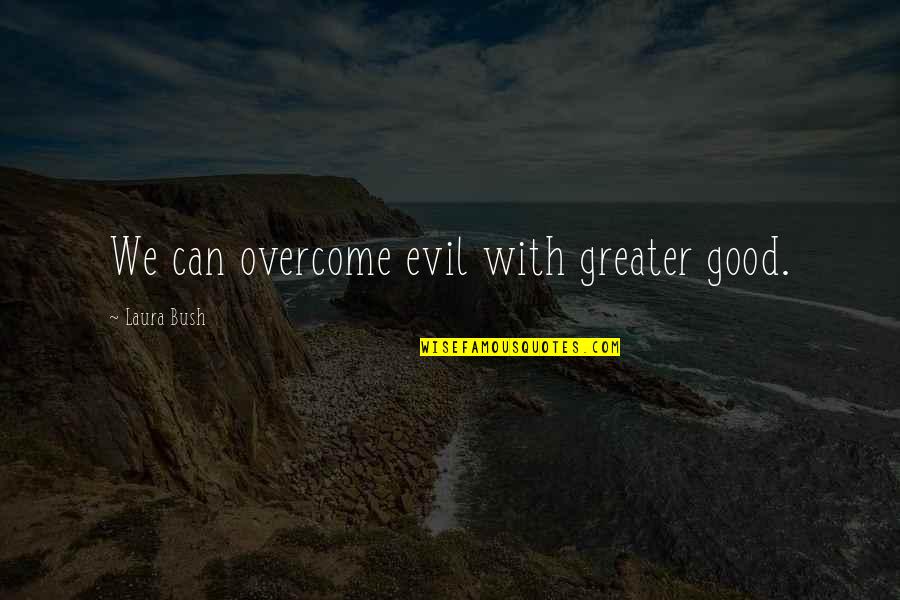 We can overcome
evil with greater good. —
Laura Bush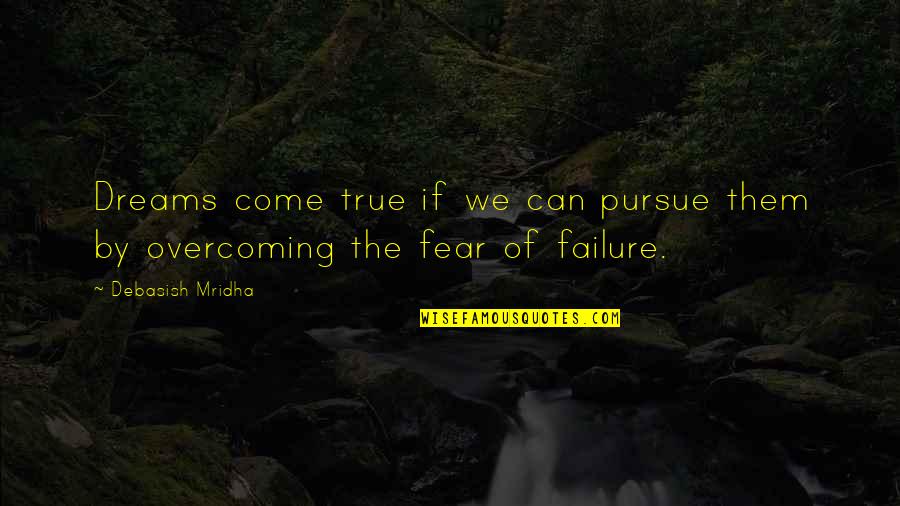 Dreams come true if we can pursue them by overcoming the fear of failure. —
Debasish Mridha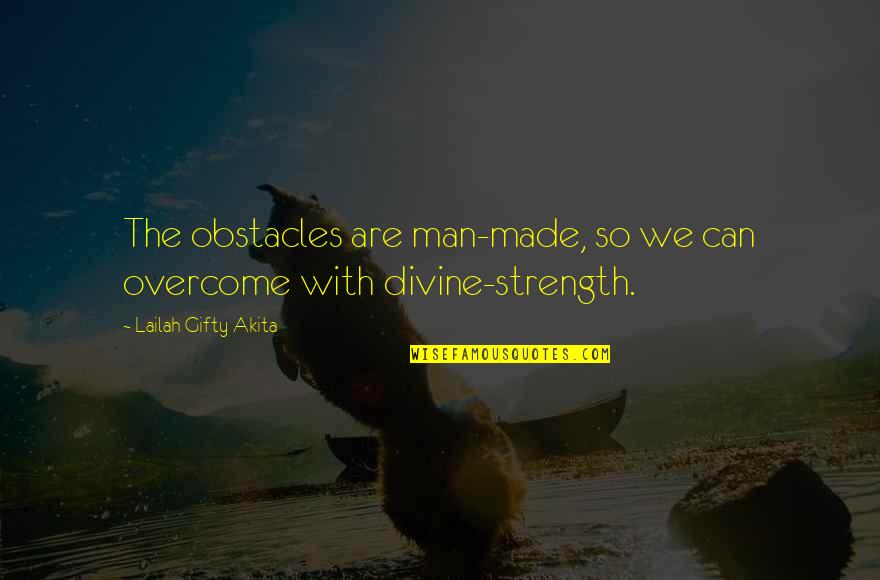 The obstacles are man-made, so
we can overcome
with divine-strength. —
Lailah Gifty Akita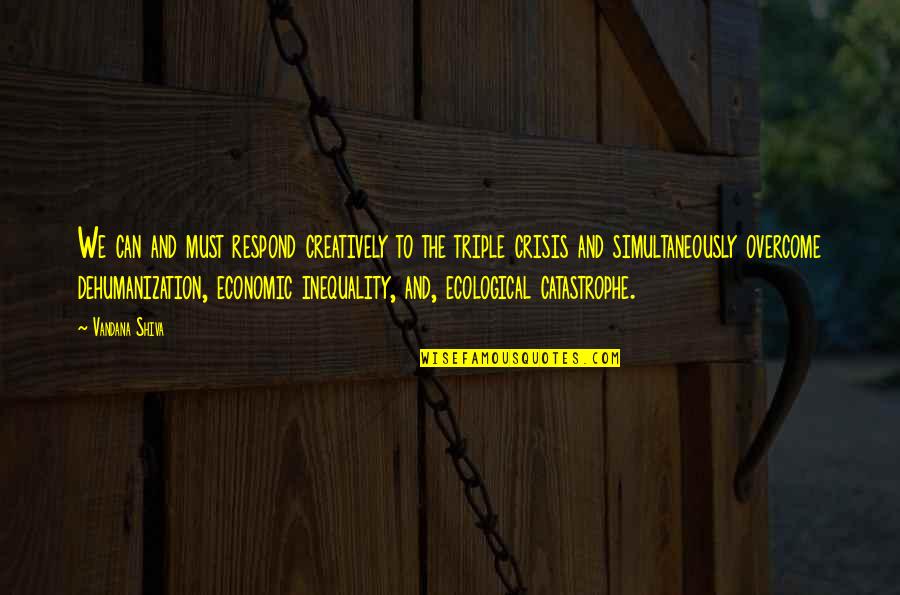 We can and must respond creatively to the triple crisis and simultaneously overcome dehumanization, economic inequality, and, ecological catastrophe. —
Vandana Shiva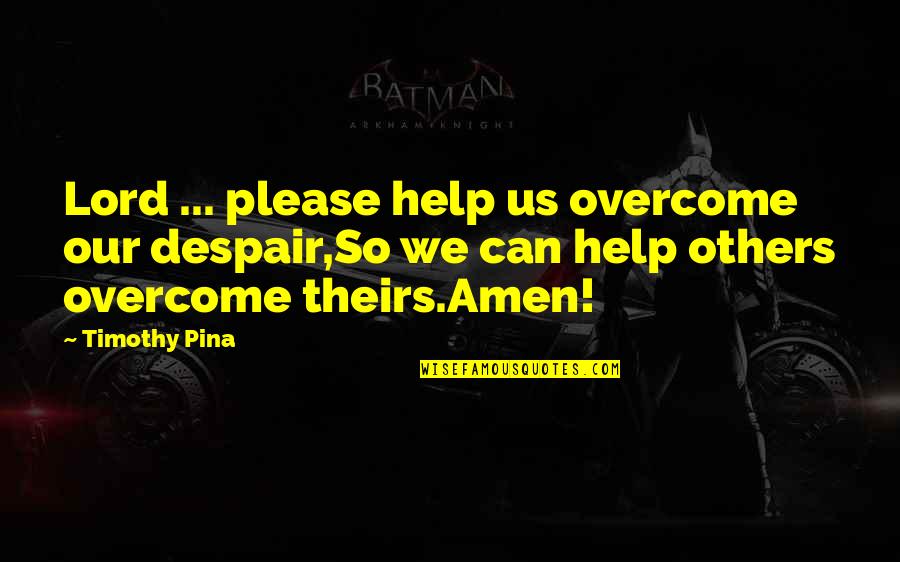 Lord ... please help us overcome our despair,
So we can help others overcome theirs.
Amen! —
Timothy Pina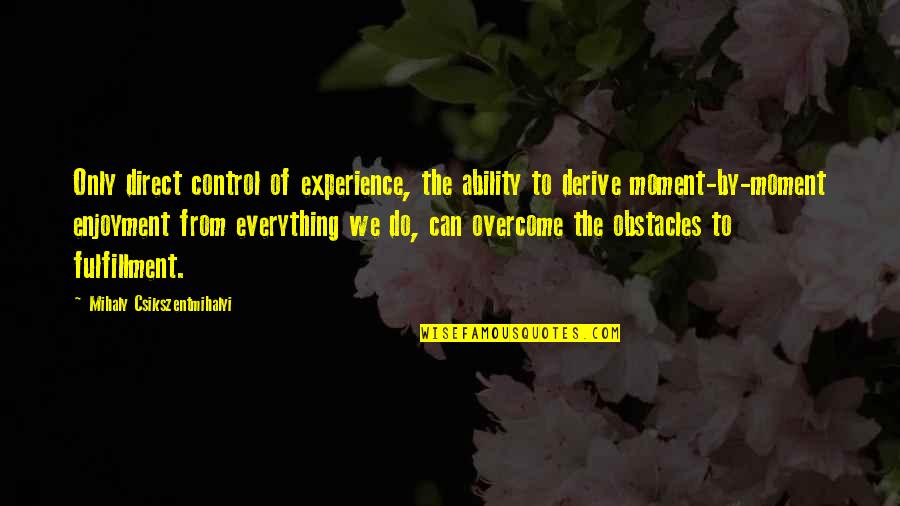 Only direct control of experience, the ability to derive moment-by-moment enjoyment from everything we do, can overcome the obstacles to fulfillment. —
Mihaly Csikszentmihalyi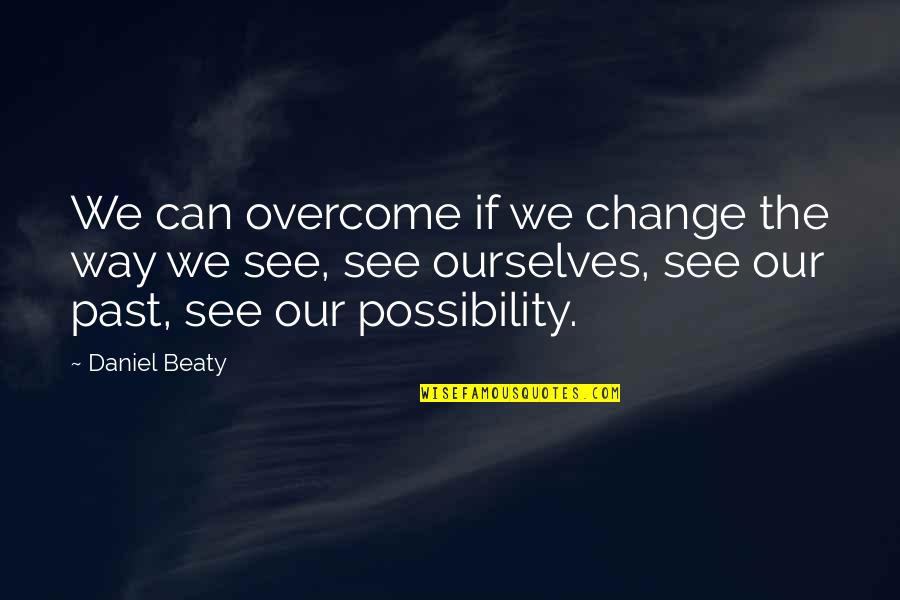 We can overcome
if we change the way we see, see ourselves, see our past, see our possibility. —
Daniel Beaty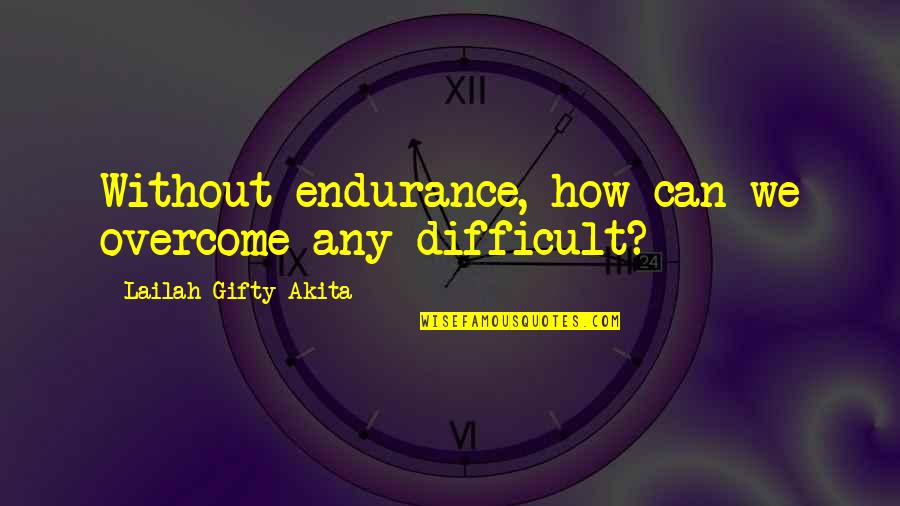 Without endurance, how can we overcome any difficult? —
Lailah Gifty Akita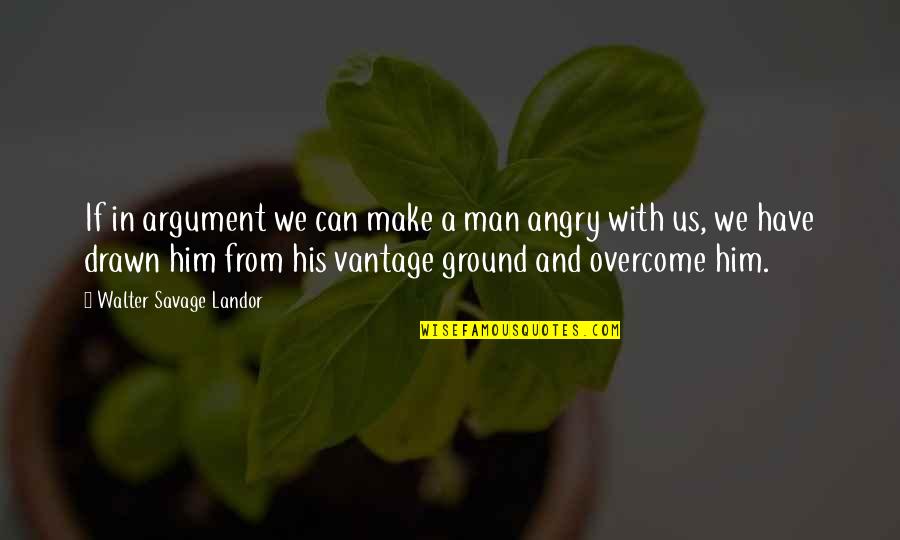 If in argument we can make a man angry with us, we have drawn him from his vantage ground and overcome him. —
Walter Savage Landor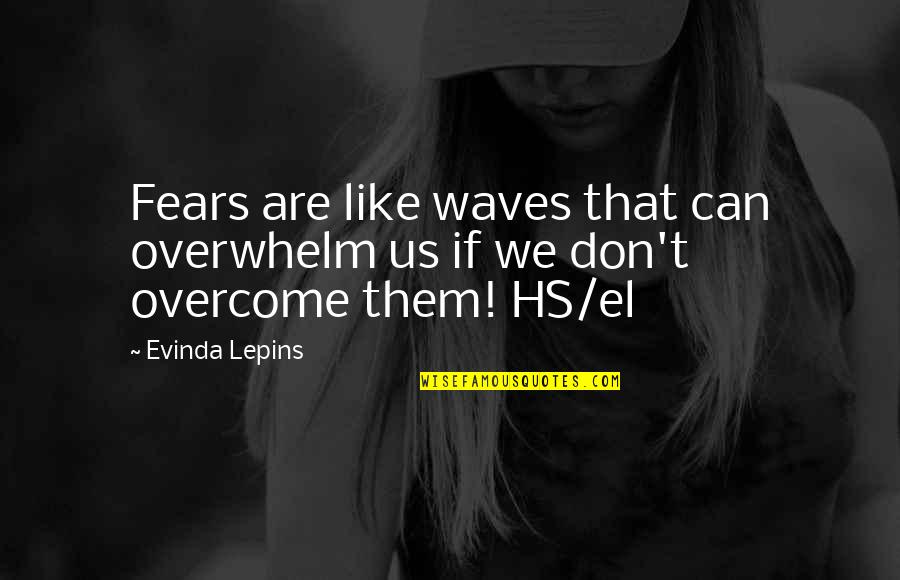 Fears are like waves that can overwhelm us if we don't overcome them! HS/el —
Evinda Lepins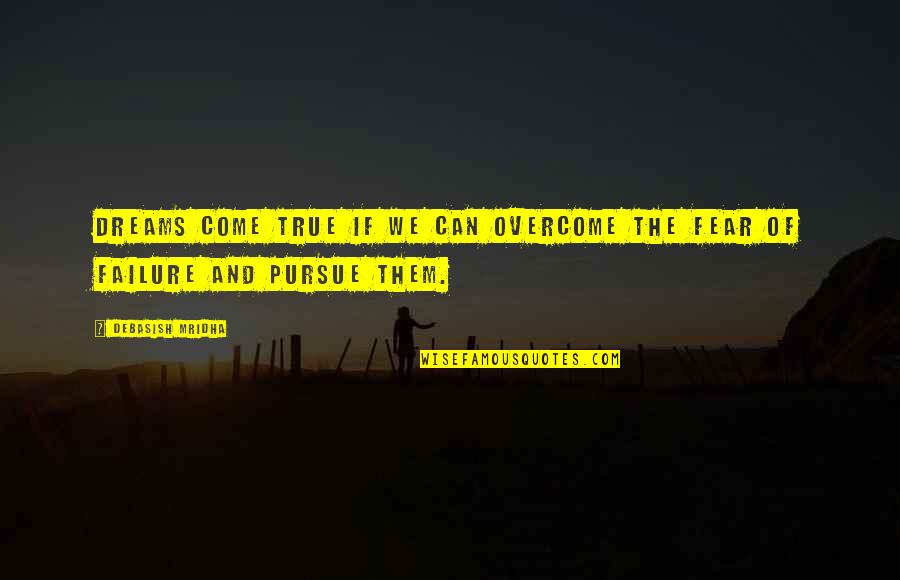 Dreams come true if
we can overcome
the fear of failure and pursue them. —
Debasish Mridha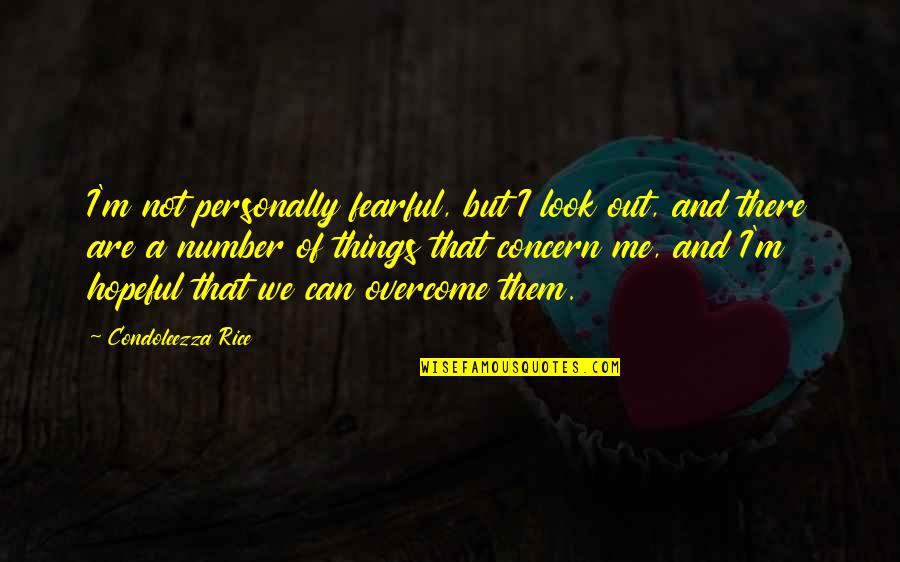 I'm not personally fearful, but I look out, and there are a number of things that concern me, and I'm hopeful that
we can overcome
them. —
Condoleezza Rice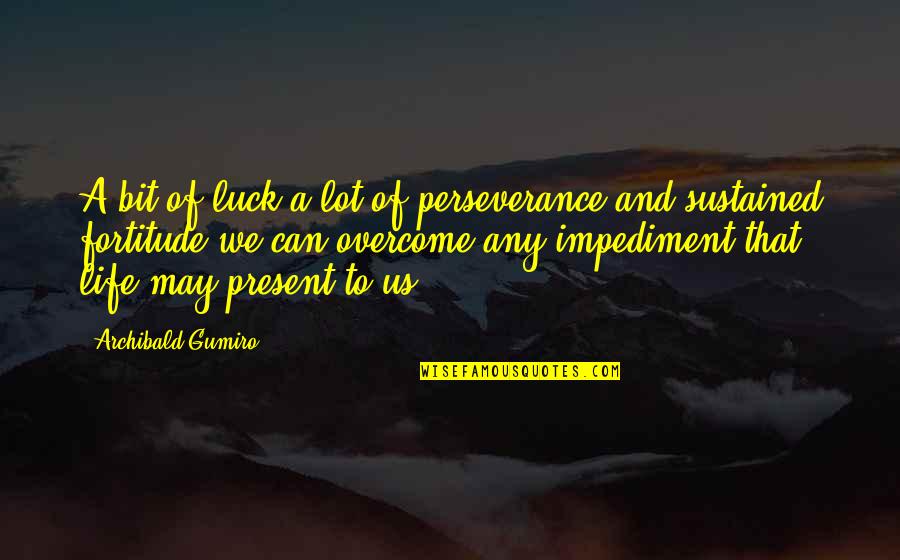 A bit of luck a lot of perseverance and sustained fortitude
we can overcome
any impediment that life may present to us. —
Archibald Gumiro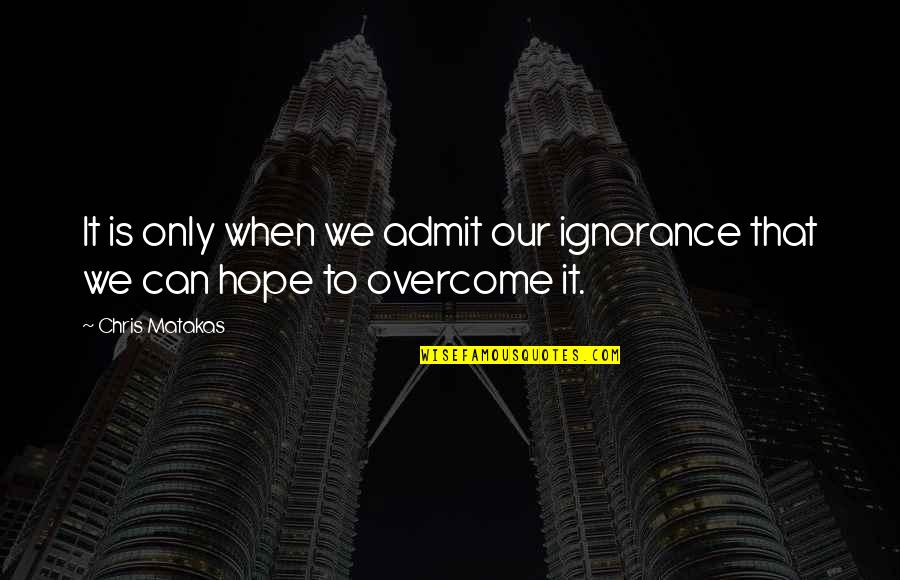 It is only when we admit our ignorance that we can hope to overcome it. —
Chris Matakas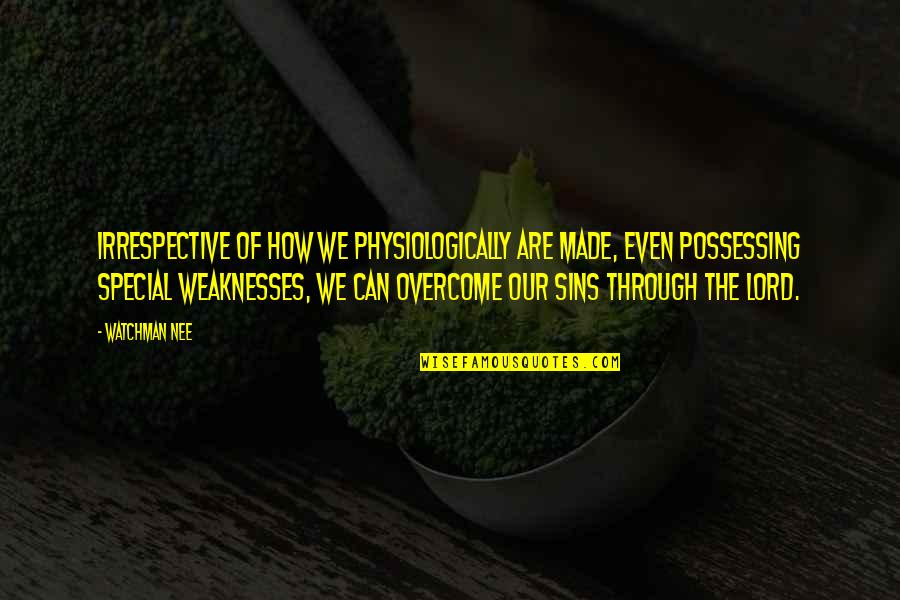 Irrespective of how we physiologically are made, even possessing special weaknesses,
we can overcome
our sins through the Lord. —
Watchman Nee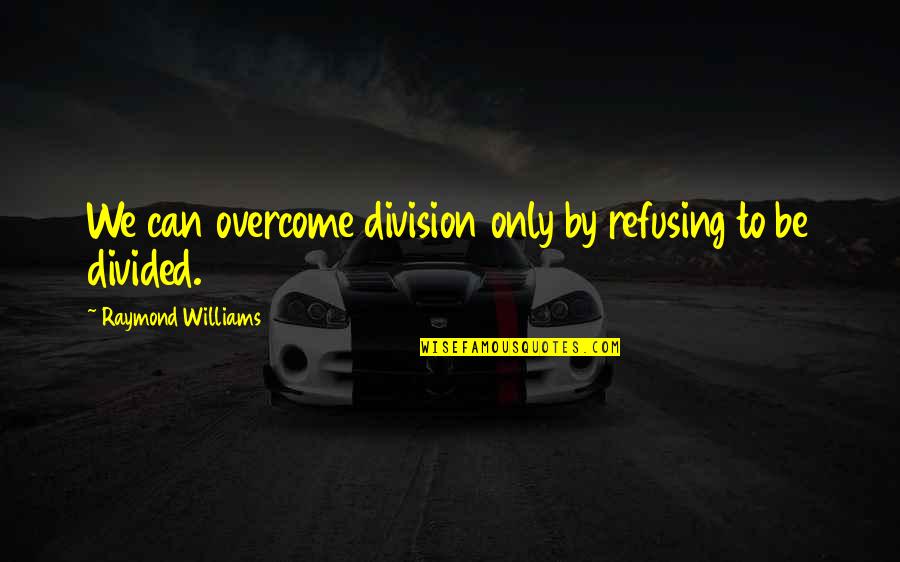 We can overcome
division only by refusing to be divided. —
Raymond Williams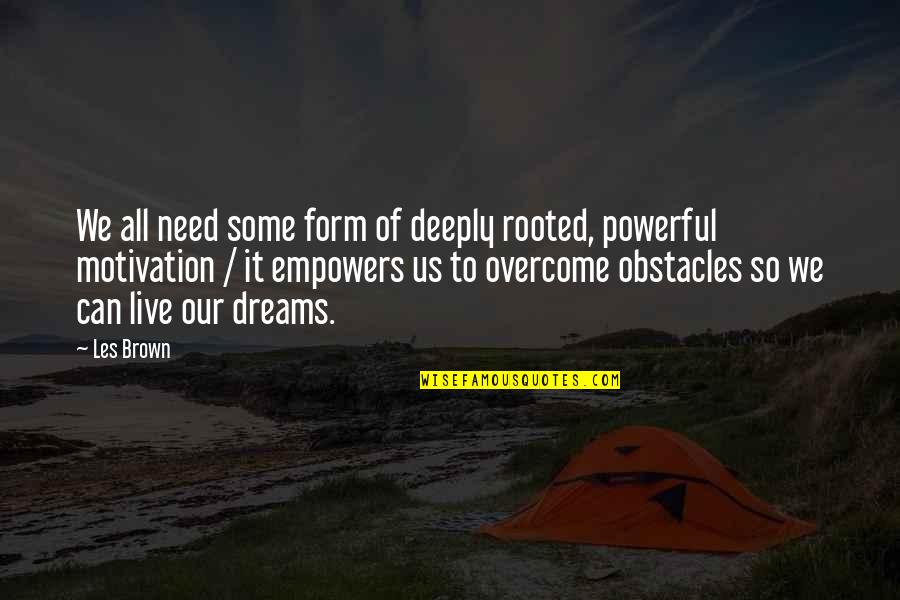 We all need some form of deeply rooted, powerful motivation / it empowers us to overcome obstacles so we can live our dreams. —
Les Brown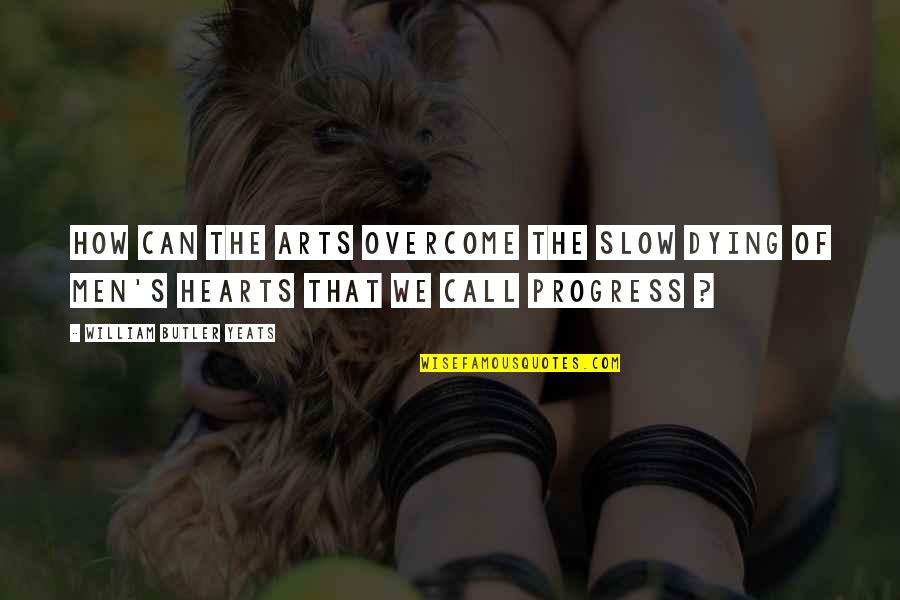 How can the arts overcome the slow dying of men's hearts that we call progress ? —
William Butler Yeats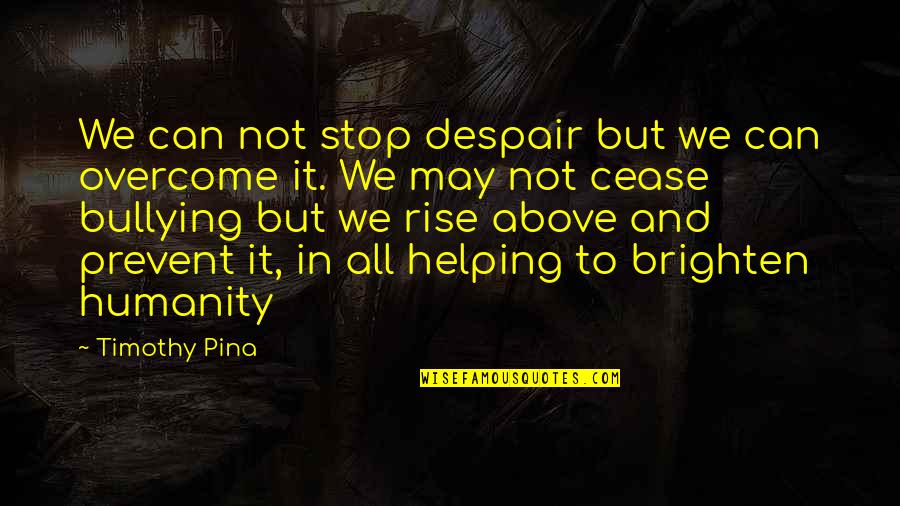 We can not stop despair but
we can overcome
it. We may not cease bullying but we rise above and prevent it, in all helping to brighten humanity —
Timothy Pina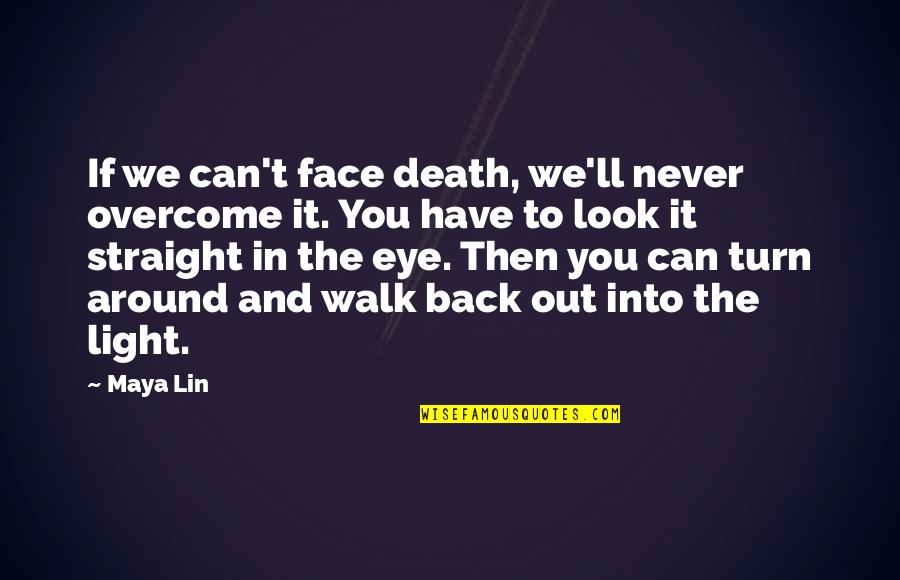 If we can't face death, we'll never overcome it. You have to look it straight in the eye. Then you can turn around and walk back out into the light. —
Maya Lin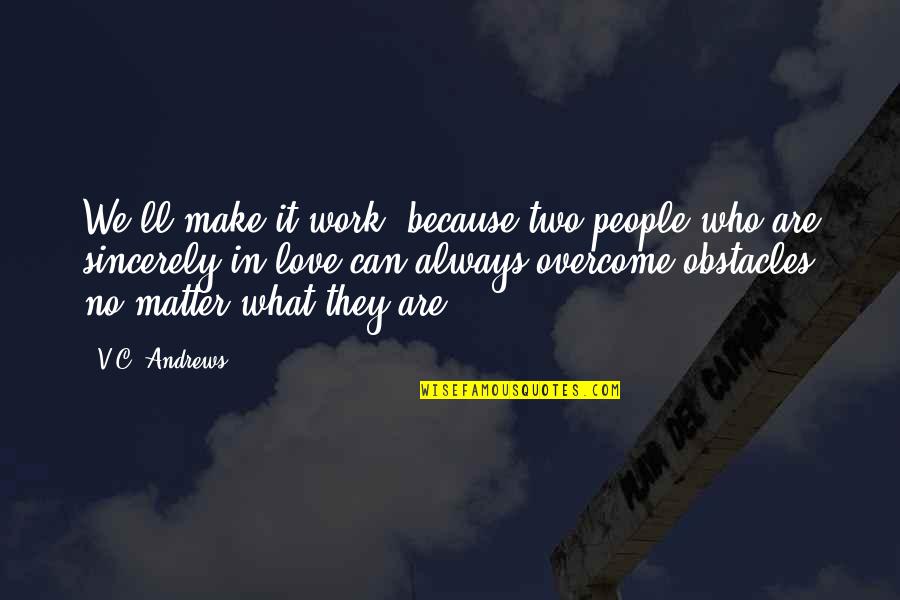 We'll make it work, because two people who are sincerely in love can always overcome obstacles no matter what they are. —
V.C. Andrews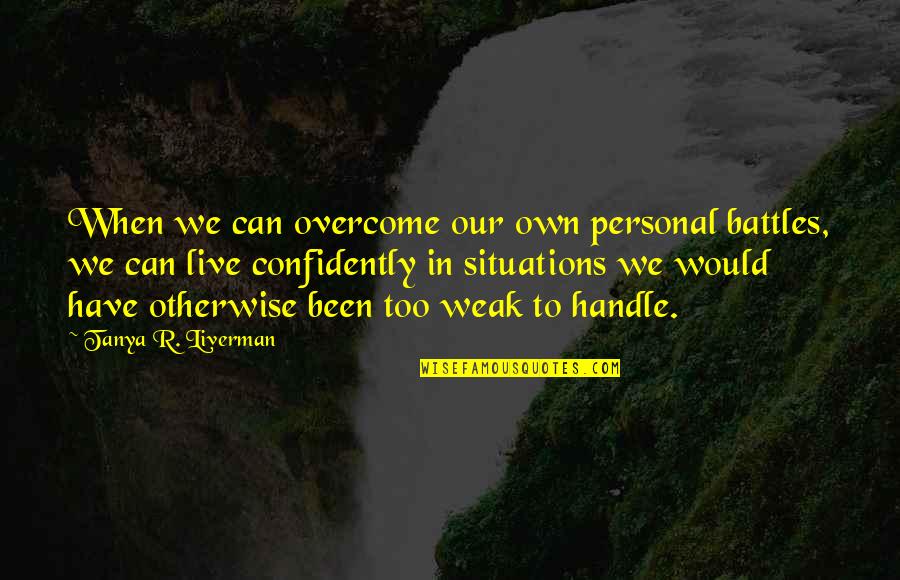 When
we can overcome
our own personal battles, we can live confidently in situations we would have otherwise been too weak to handle. —
Tanya R. Liverman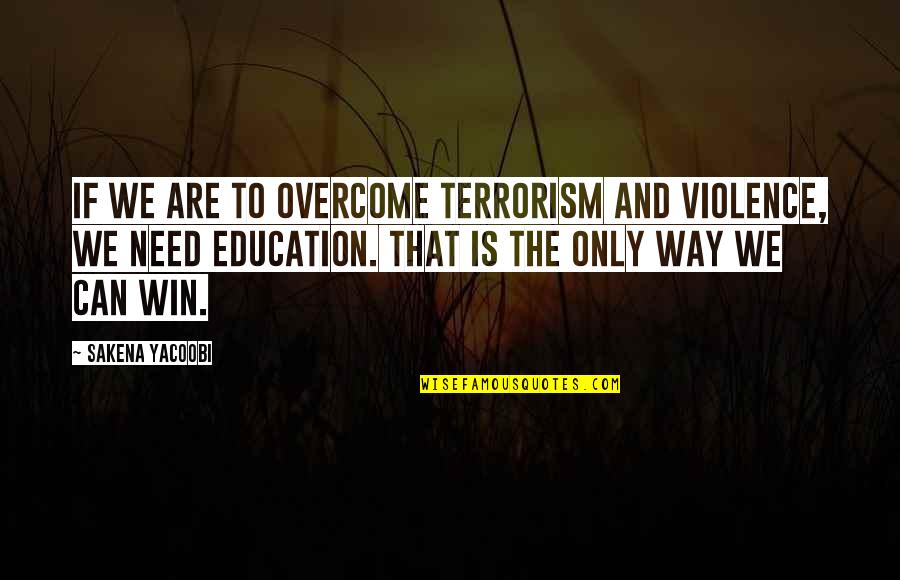 If we are to overcome terrorism and violence, we need education. That is the only way we can win. —
Sakena Yacoobi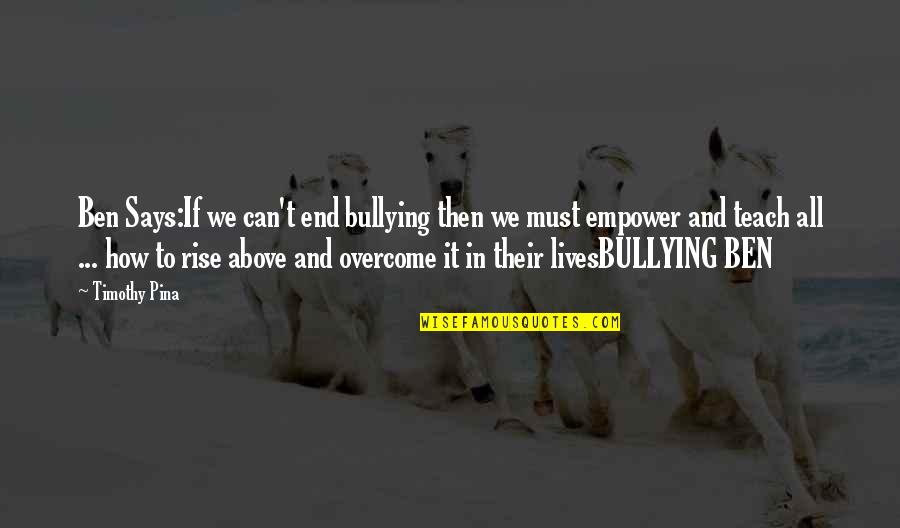 Ben Says:If we can't end bullying then we must empower and teach all ... how to rise above and overcome it in their lives
BULLYING BEN —
Timothy Pina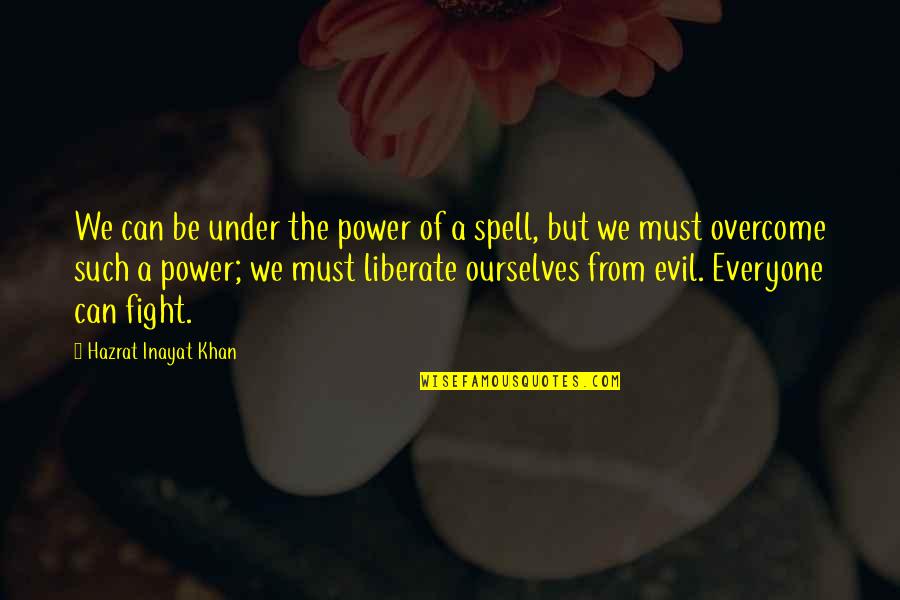 We can be under the power of a spell, but we must overcome such a power; we must liberate ourselves from evil. Everyone can fight. —
Hazrat Inayat Khan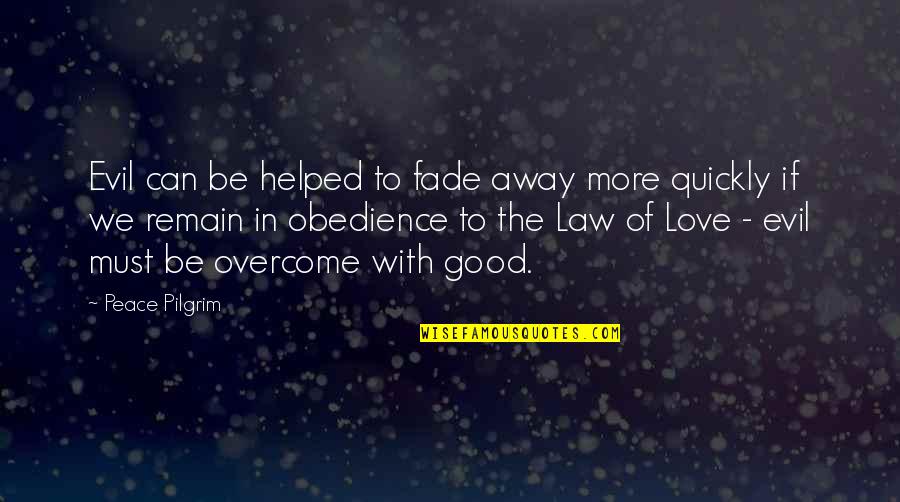 Evil can be helped to fade away more quickly if we remain in obedience to the Law of Love - evil must be overcome with good. —
Peace Pilgrim