We All Stumble Quotes
Collection of top 38 famous quotes about We All Stumble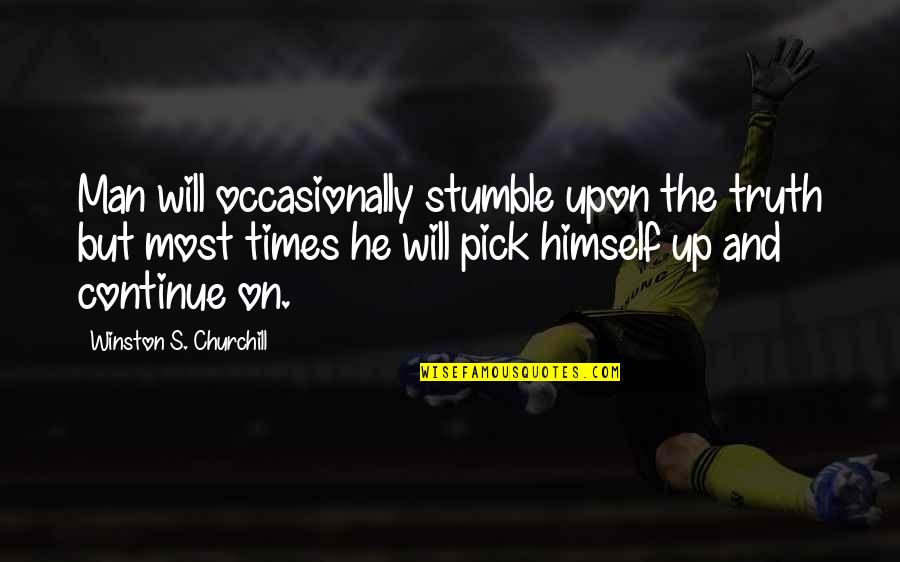 Man will occasionally stumble upon the truth but most times he will pick himself up and continue on.
—
Winston S. Churchill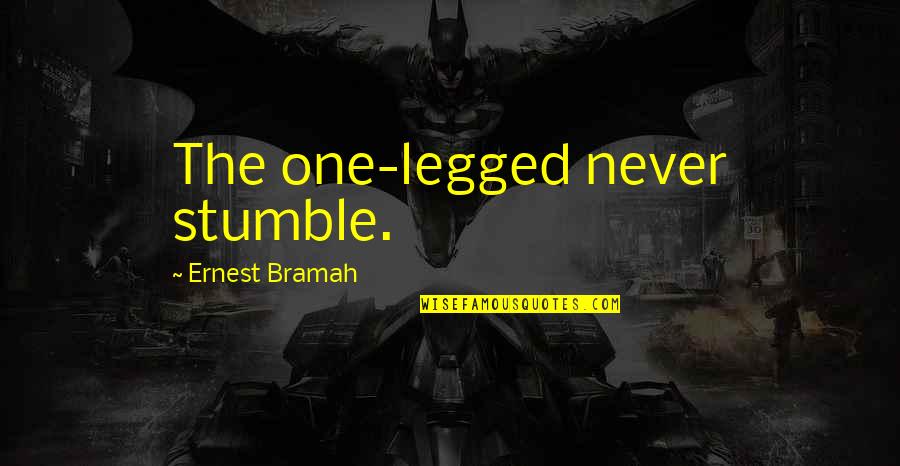 The one-legged never stumble.
—
Ernest Bramah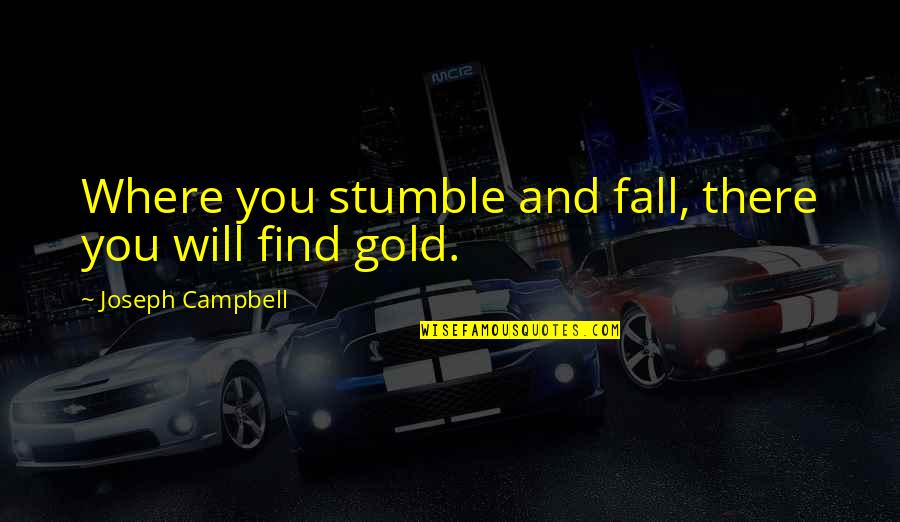 Where you stumble and fall, there you will find gold.
—
Joseph Campbell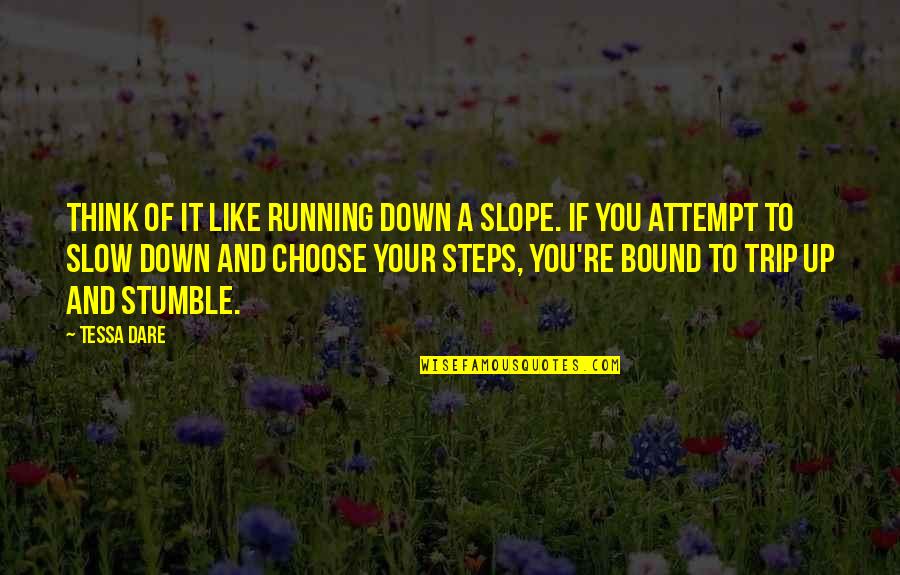 Think of it like running down a slope. If you attempt to slow down and choose your steps, you're bound to trip up and stumble.
—
Tessa Dare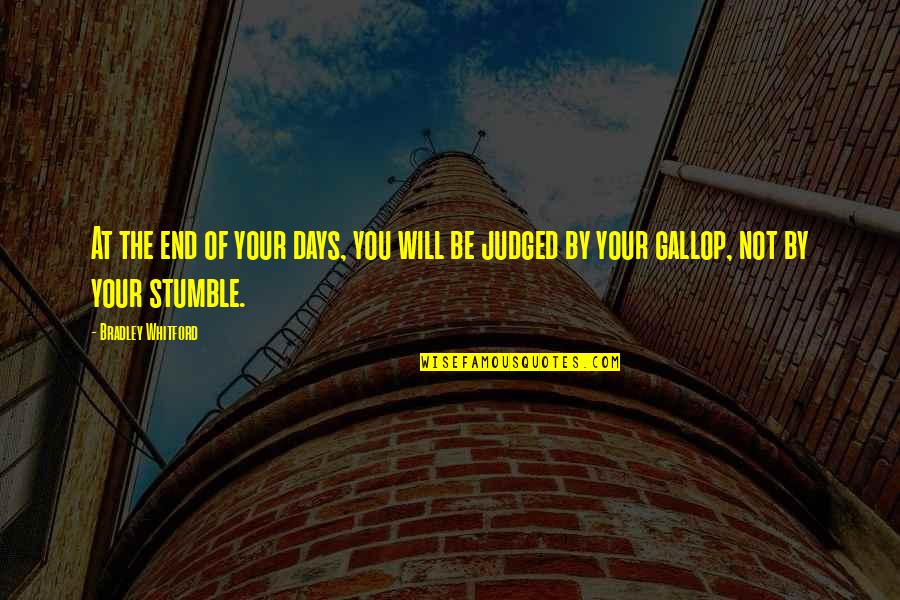 At the end of your days, you will be judged by your gallop, not by your stumble.
—
Bradley Whitford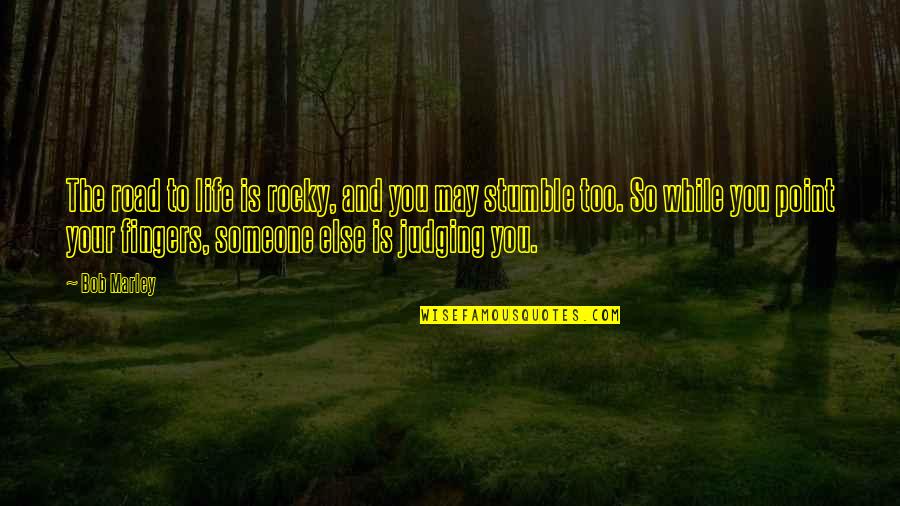 The road to life is rocky, and you may stumble too. So while you point your fingers, someone else is judging you.
—
Bob Marley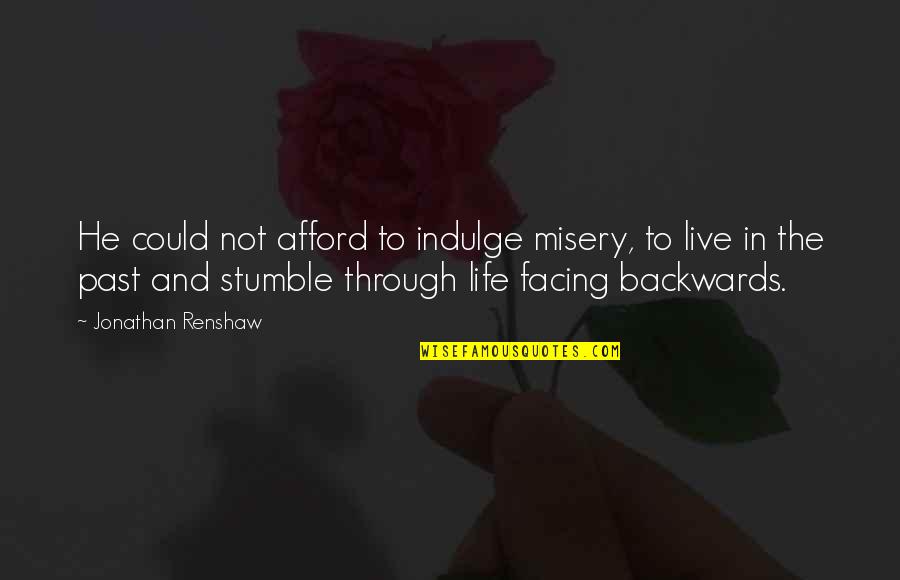 He could not afford to indulge misery, to live in the past and stumble through life facing backwards.
—
Jonathan Renshaw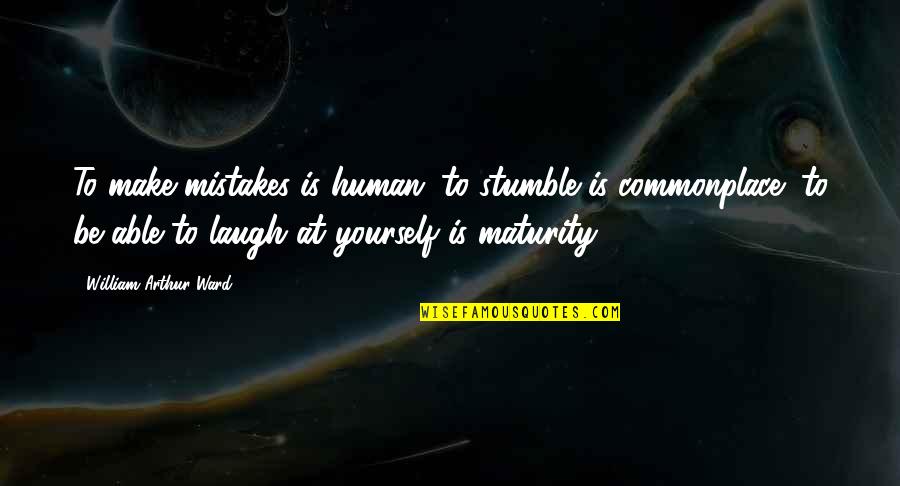 To make mistakes is human; to stumble is commonplace; to be able to laugh at yourself is maturity —
William Arthur Ward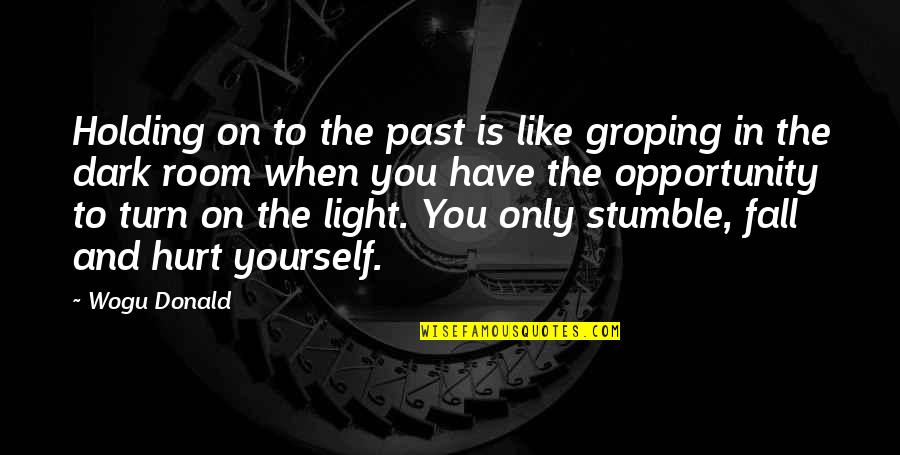 Holding on to the past is like groping in the dark room when you have the opportunity to turn on the light. You only stumble, fall and hurt yourself. —
Wogu Donald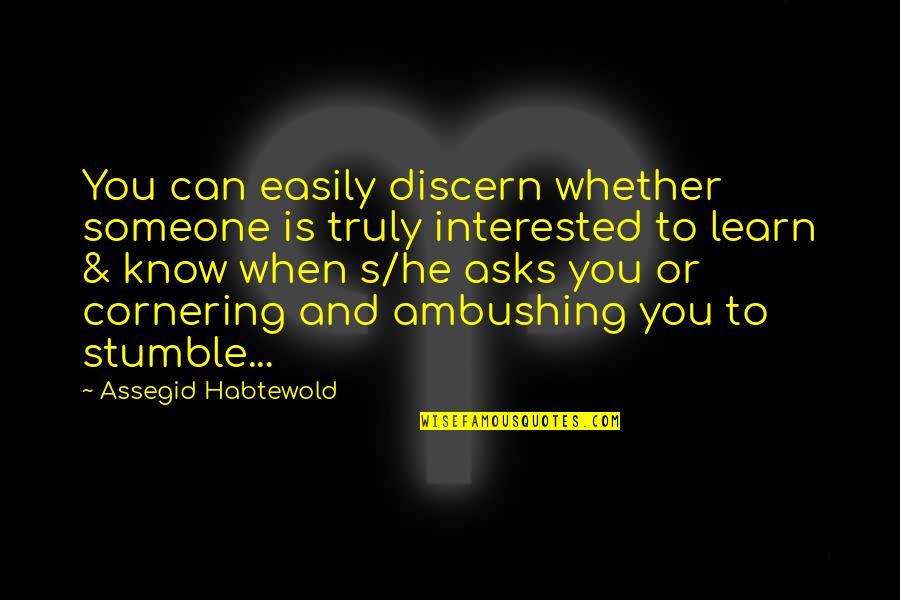 You can easily discern whether someone is truly interested to learn & know when s/he asks you or cornering and ambushing you to stumble... —
Assegid Habtewold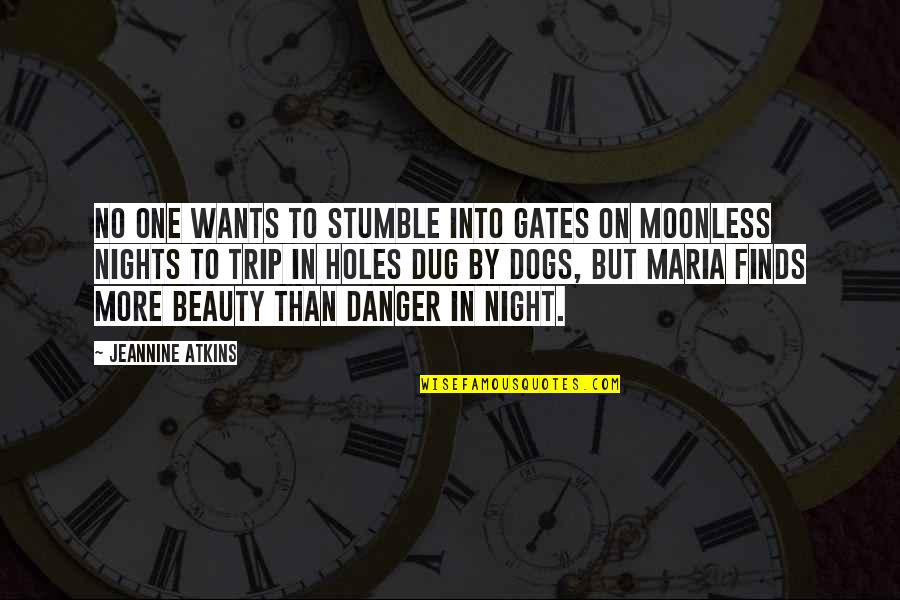 No one wants to stumble into gates on moonless nights to trip in holes dug by dogs, but Maria finds more beauty than danger in night. —
Jeannine Atkins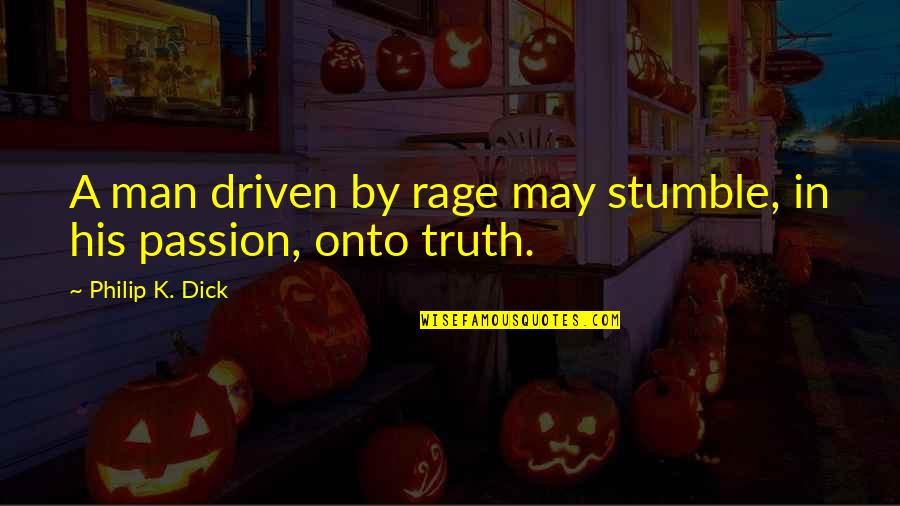 A man driven by rage may stumble, in his passion, onto truth. —
Philip K. Dick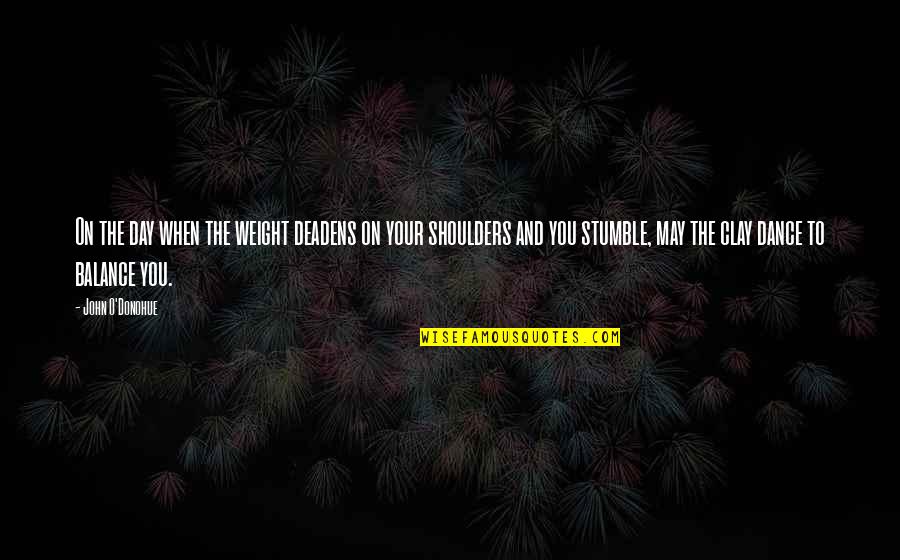 On the day when the weight deadens on your shoulders and you stumble, may the clay dance to balance you. —
John O'Donohue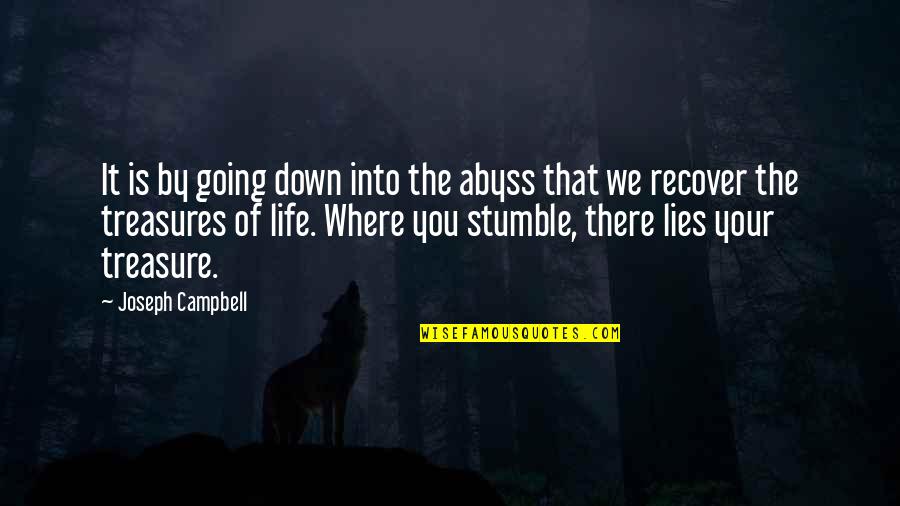 It is by going down into the abyss that we recover the treasures of life. Where you stumble, there lies your treasure. —
Joseph Campbell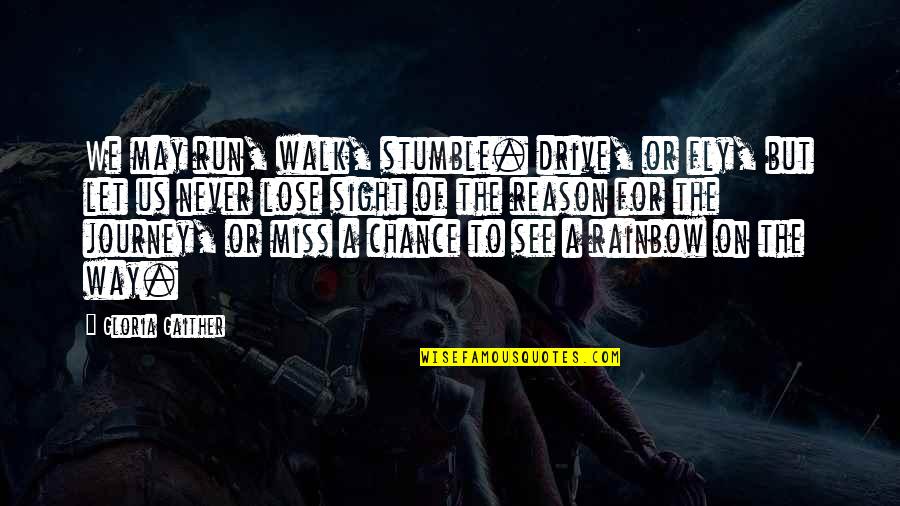 We may run, walk, stumble. drive, or fly, but let us never lose sight of the reason for the journey, or miss a chance to see a rainbow on the way. —
Gloria Gaither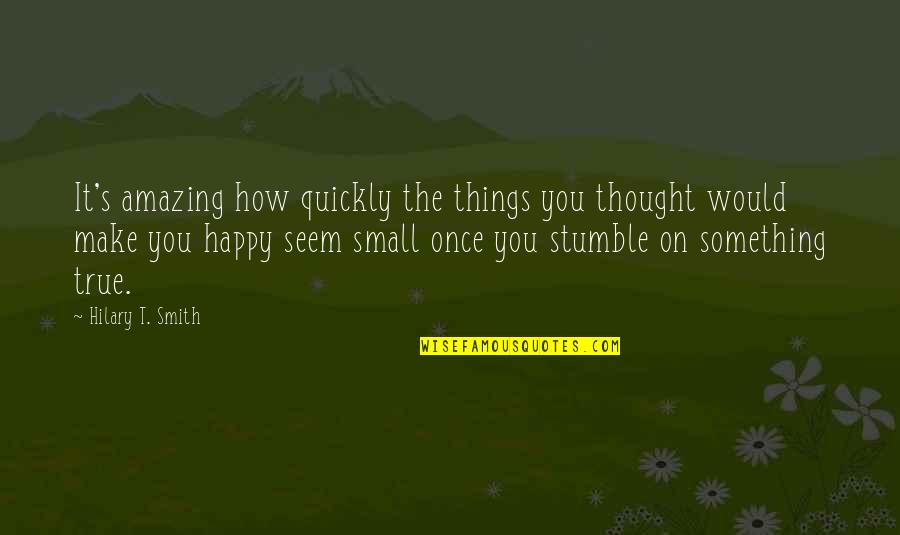 It's amazing how quickly the things you thought would make you happy seem small once you stumble on something true. —
Hilary T. Smith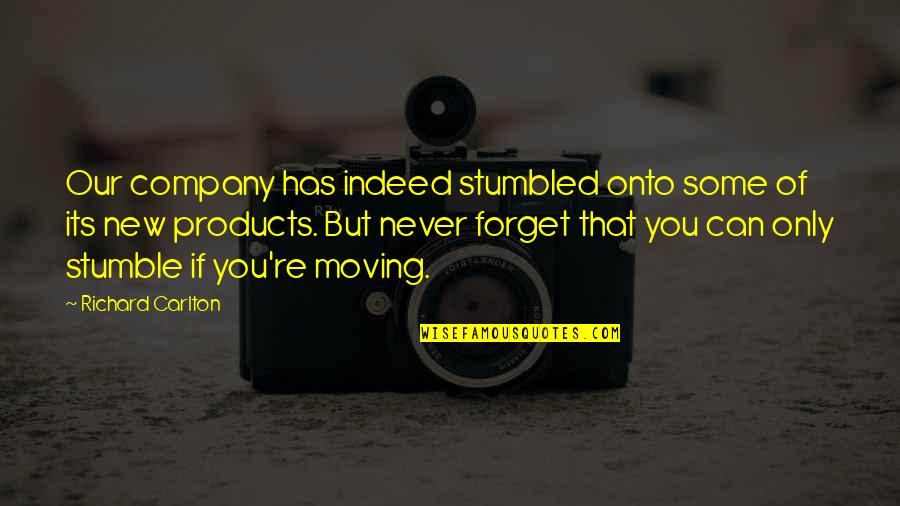 Our company has indeed stumbled onto some of its new products. But never forget that you can only stumble if you're moving. —
Richard Carlton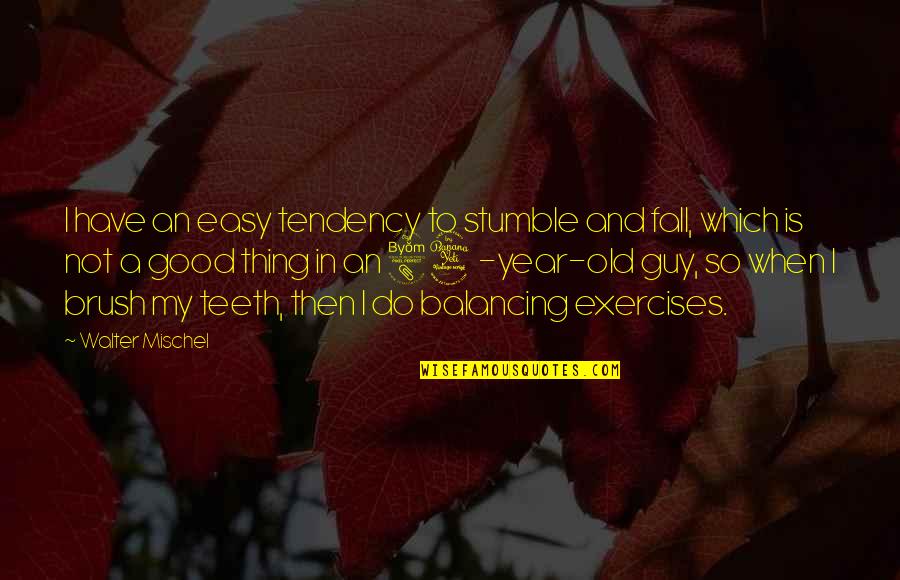 I have an easy tendency to stumble and fall, which is not a good thing in an 84-year-old guy, so when I brush my teeth, then I do balancing exercises. —
Walter Mischel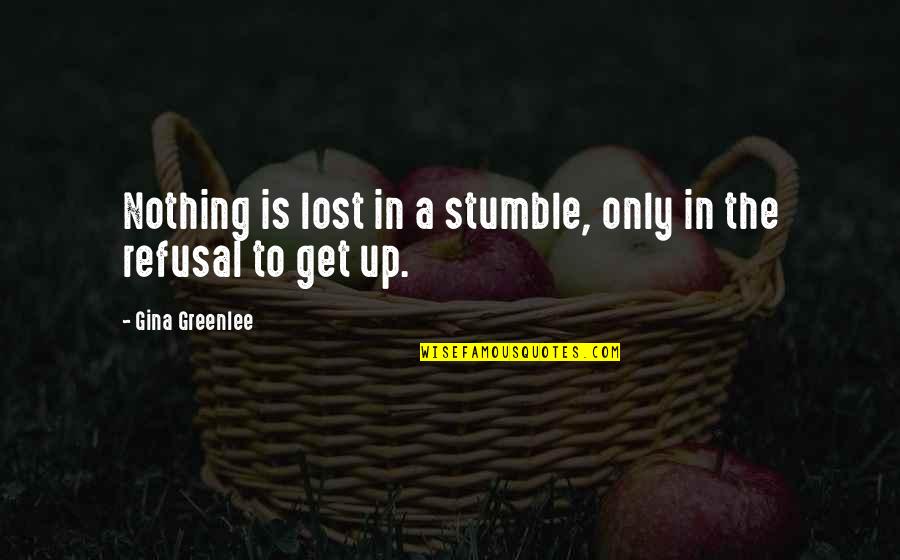 Nothing is lost in a stumble, only in the refusal to get up. —
Gina Greenlee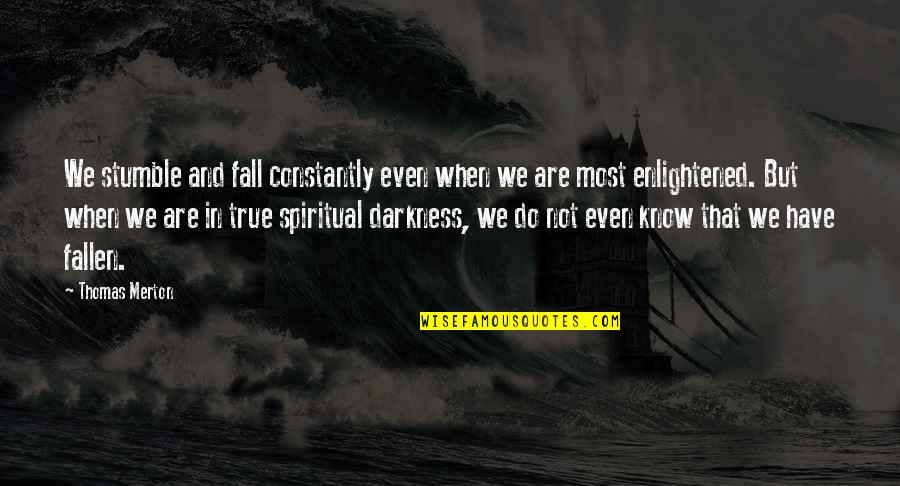 We stumble and fall constantly even when we are most enlightened. But when we are in true spiritual darkness, we do not even know that we have fallen. —
Thomas Merton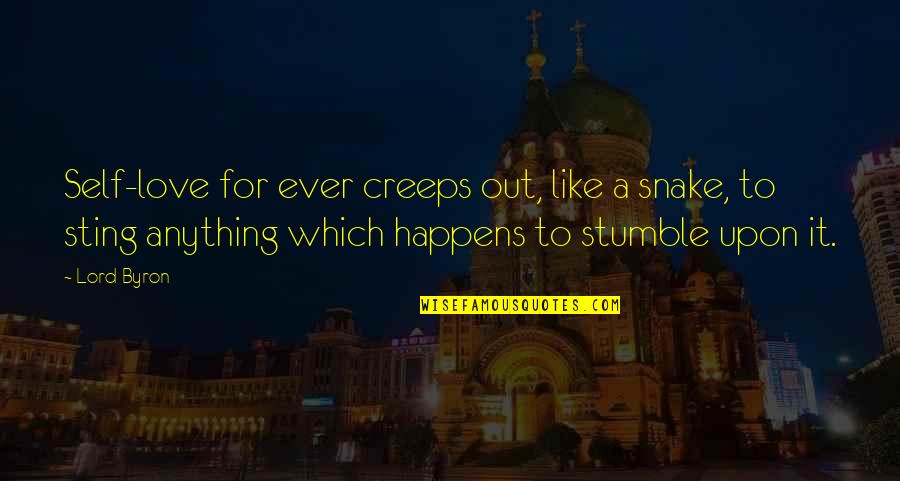 Self-love for ever creeps out, like a snake, to sting anything which happens to stumble upon it. —
Lord Byron
It's okay to not know completely what you want or what you should be doing and to stumble a little bit. —
Milo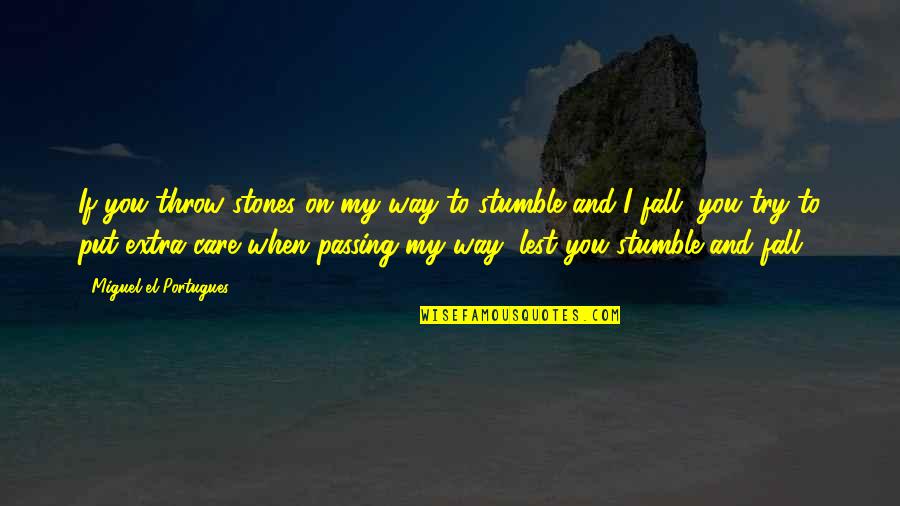 If you throw stones on my way to stumble and I fall, you try to put extra care when passing my way, lest you stumble and fall. —
Miguel El Portugues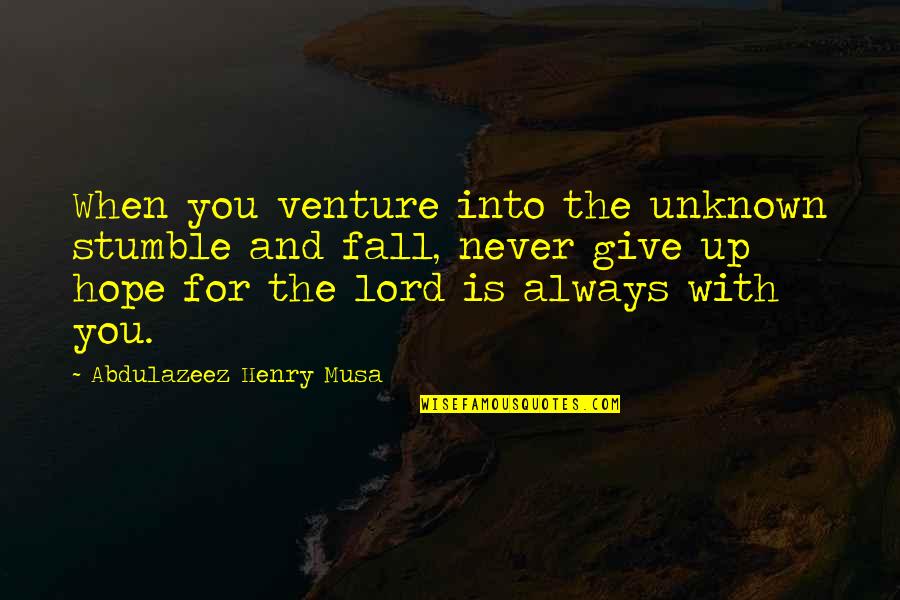 When you venture into the unknown stumble and fall, never give up hope for the lord is always with you. —
Abdulazeez Henry Musa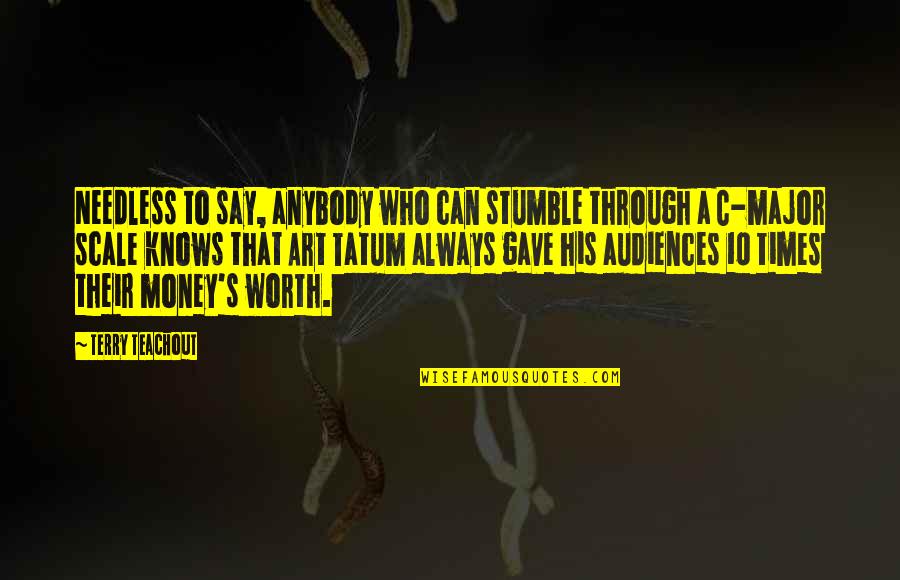 Needless to say, anybody who can stumble through a C-major scale knows that Art Tatum always gave his audiences 10 times their money's worth. —
Terry Teachout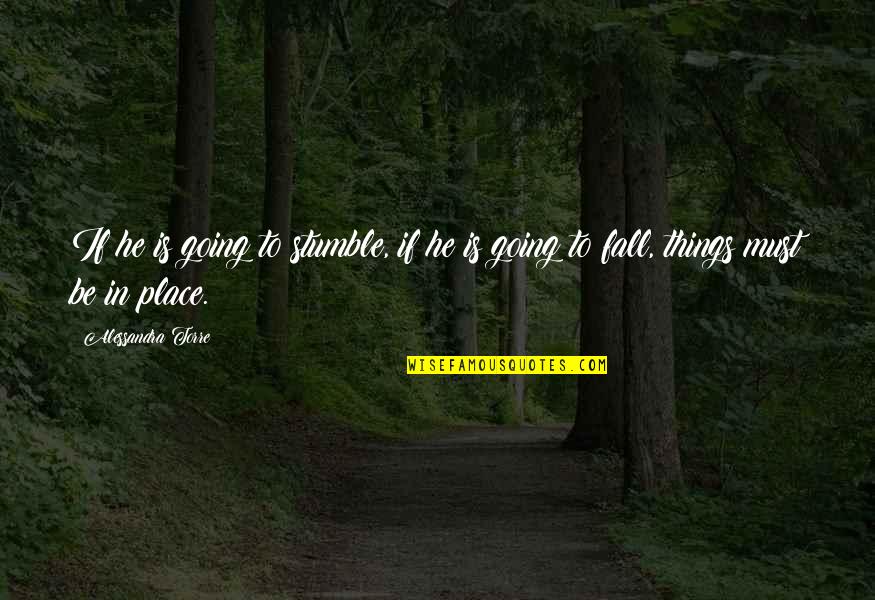 If he is going to stumble, if he is going to fall, things must be in place. —
Alessandra Torre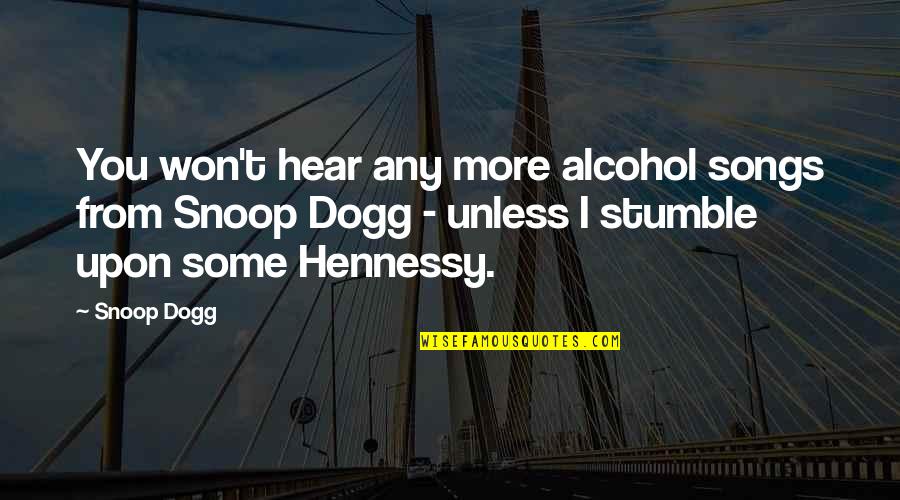 You won't hear any more alcohol songs from Snoop Dogg - unless I stumble upon some Hennessy. —
Snoop Dogg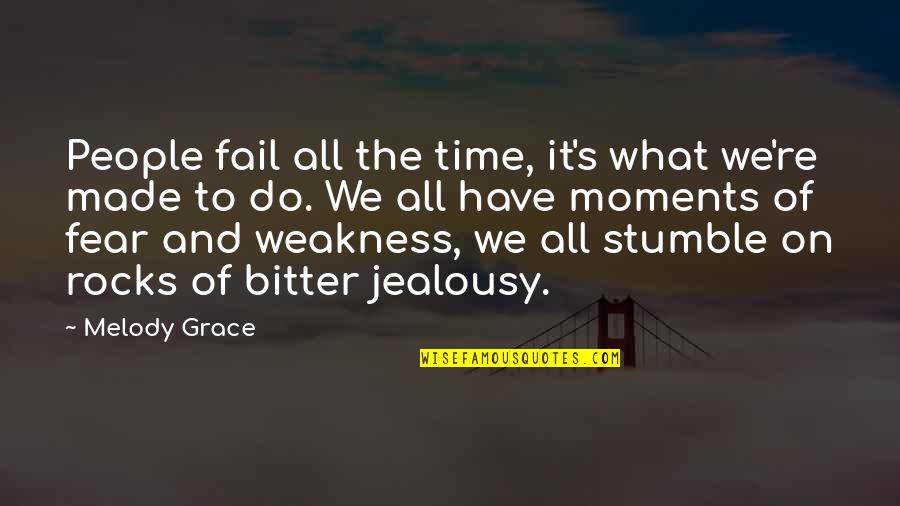 People fail all the time, it's what we're made to do. We all have moments of fear and weakness,
we all stumble
on rocks of bitter jealousy. —
Melody Grace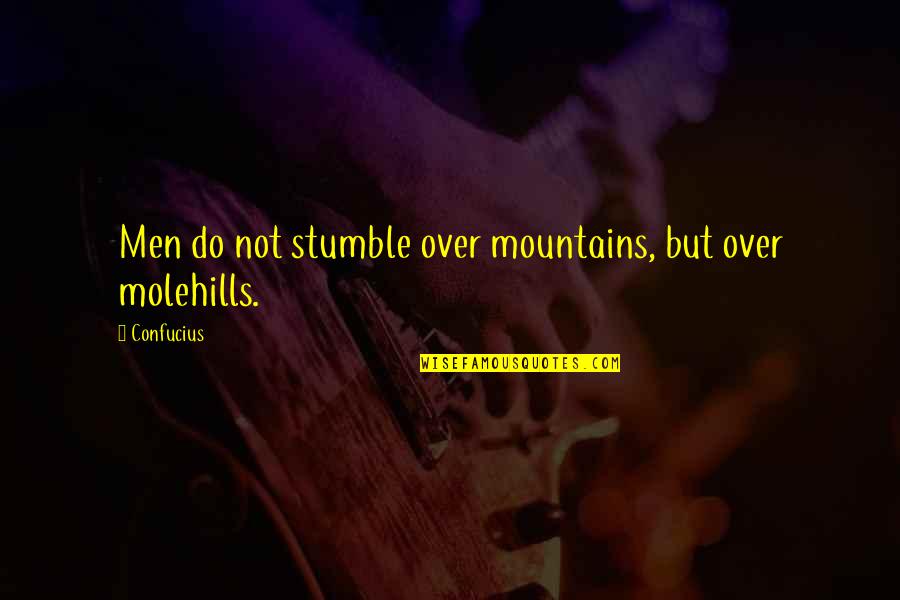 Men do not stumble over mountains, but over molehills. —
Confucius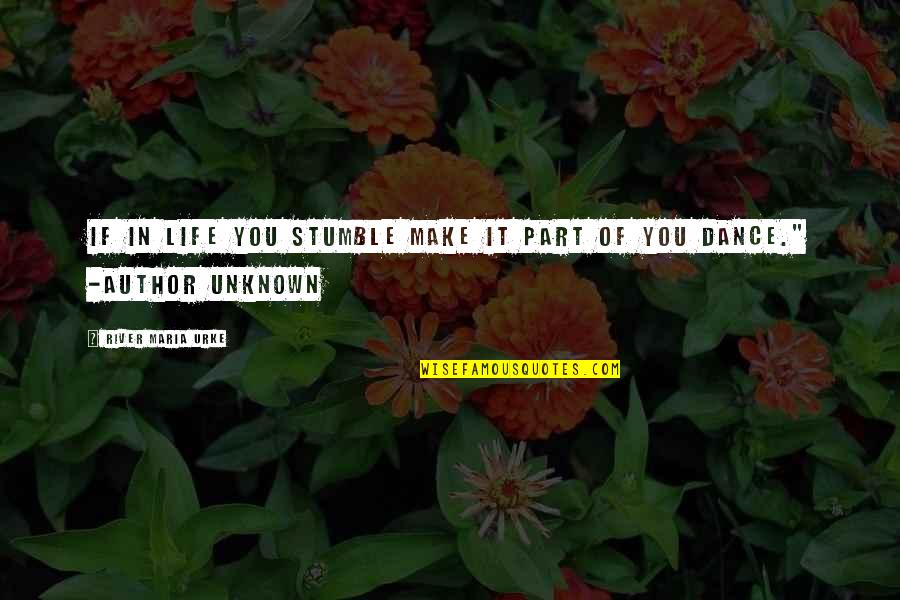 If in life you stumble make it part of you dance." -author unknown —
River Maria Urke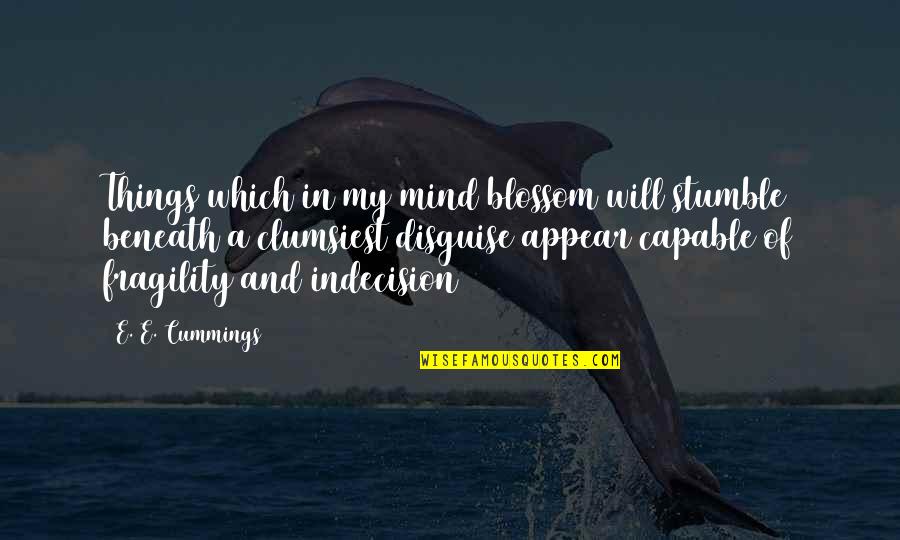 Things which in my mind blossom will
stumble beneath a clumsiest disguise appear
capable of fragility and indecision —
E. E. Cummings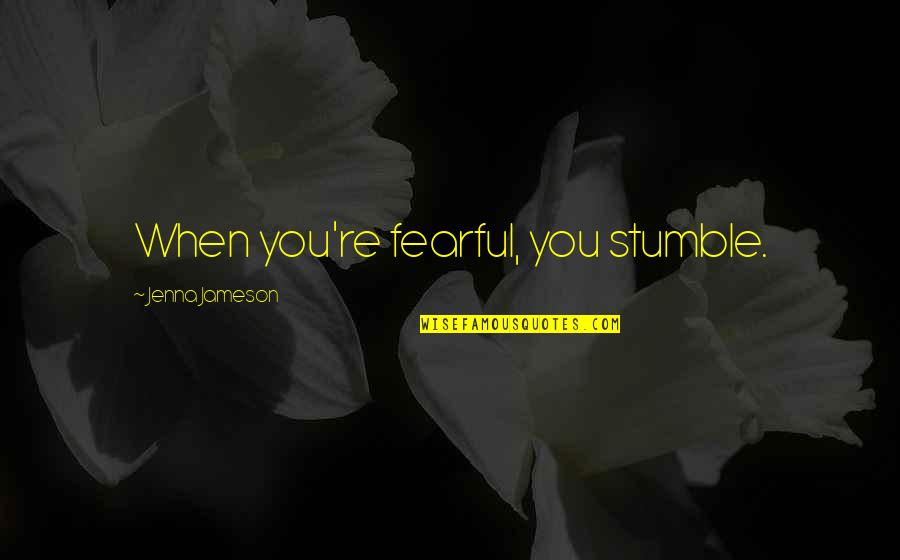 When you're fearful, you stumble. —
Jenna Jameson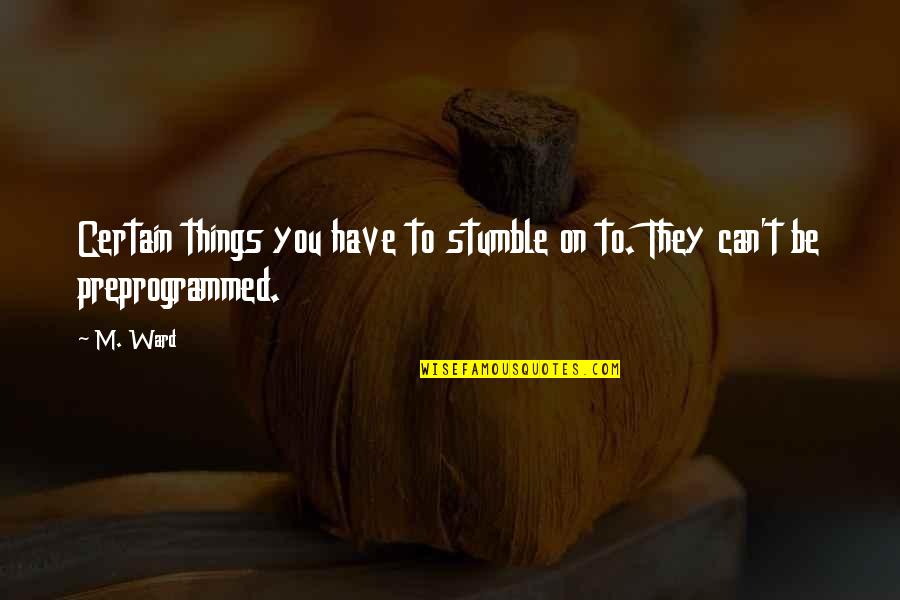 Certain things you have to stumble on to. They can't be preprogrammed. —
M. Ward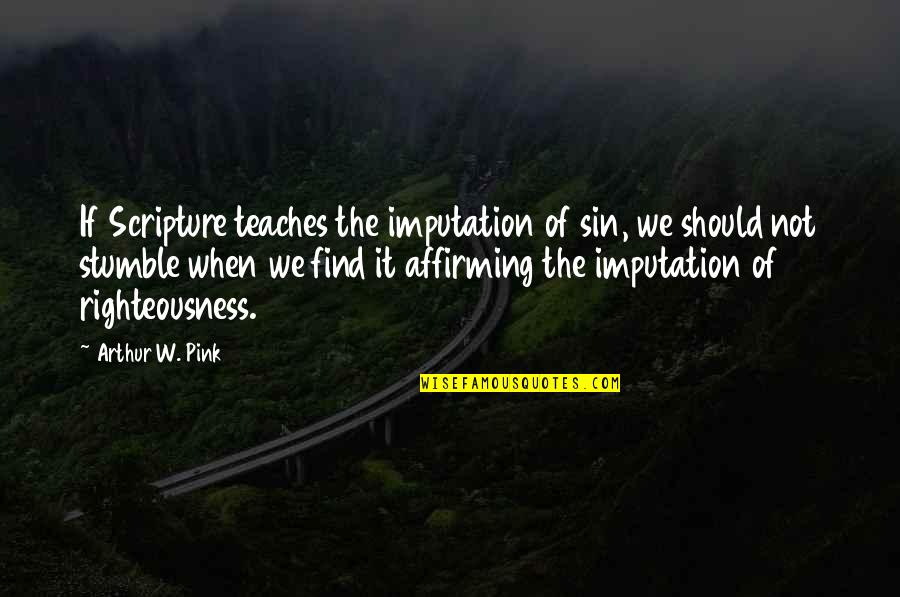 If Scripture teaches the imputation of sin, we should not stumble when we find it affirming the imputation of righteousness. —
Arthur W. Pink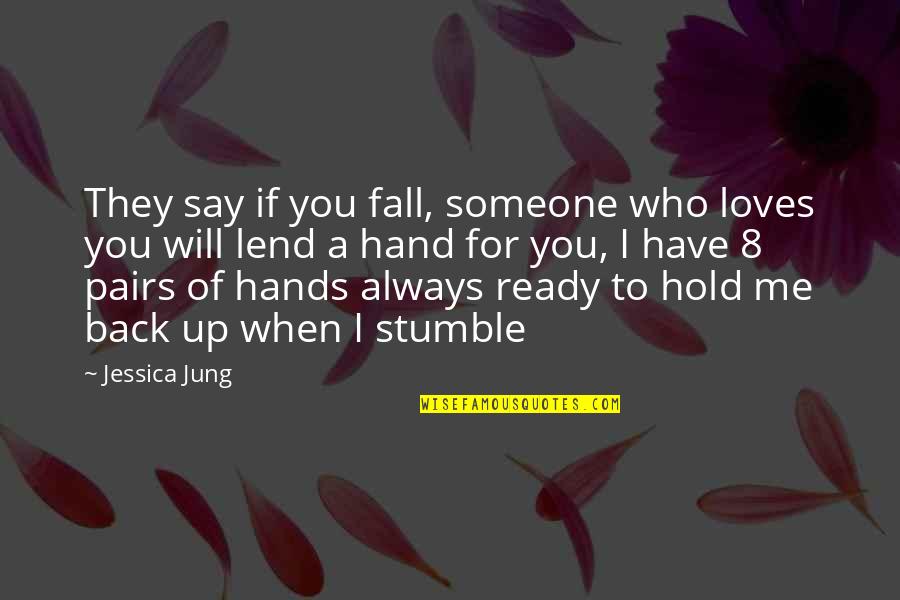 They say if you fall, someone who loves you will lend a hand for you, I have 8 pairs of hands always ready to hold me back up when I stumble —
Jessica Jung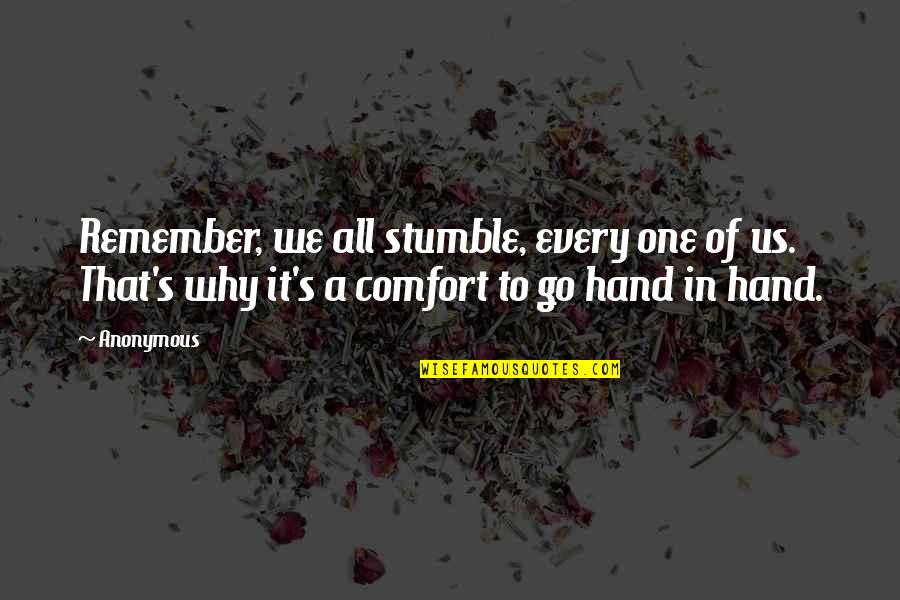 Remember,
we all stumble
, every one of us. That's why it's a comfort to go hand in hand. —
Anonymous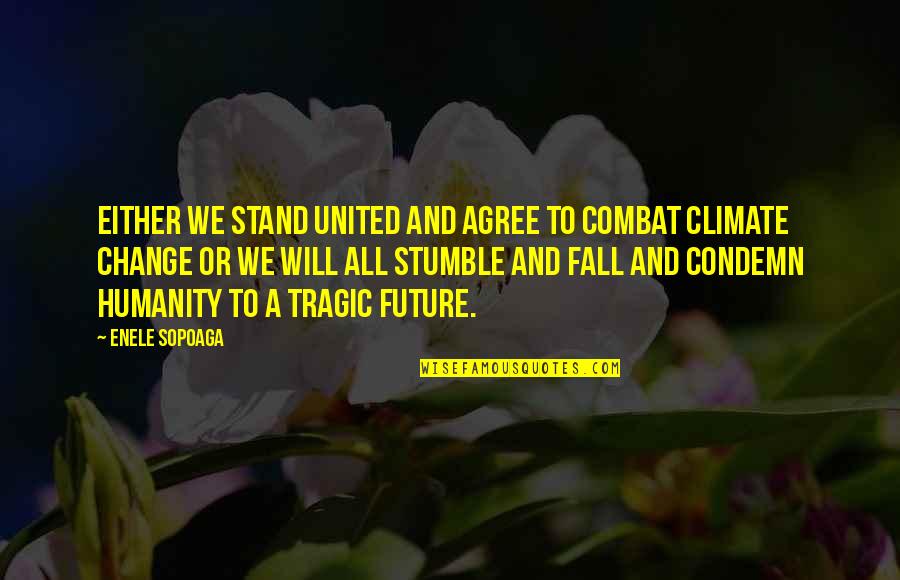 Either we stand united and agree to combat climate change or we will all stumble and fall and condemn humanity to a tragic future. —
Enele Sopoaga