J. Fally Quotes
Top 7 wise famous quotes and sayings by J. Fally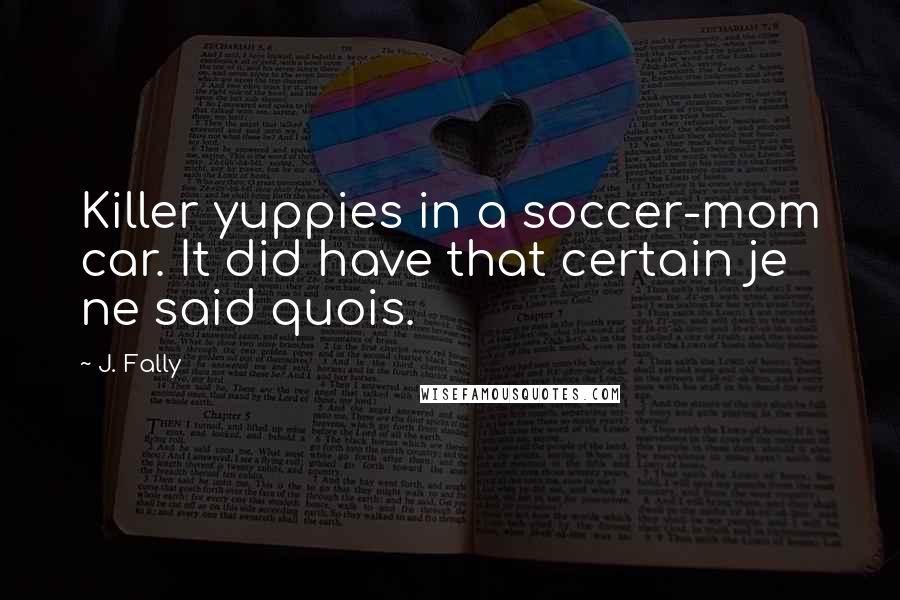 Killer yuppies in a soccer-mom car. It did have that certain je ne said quois.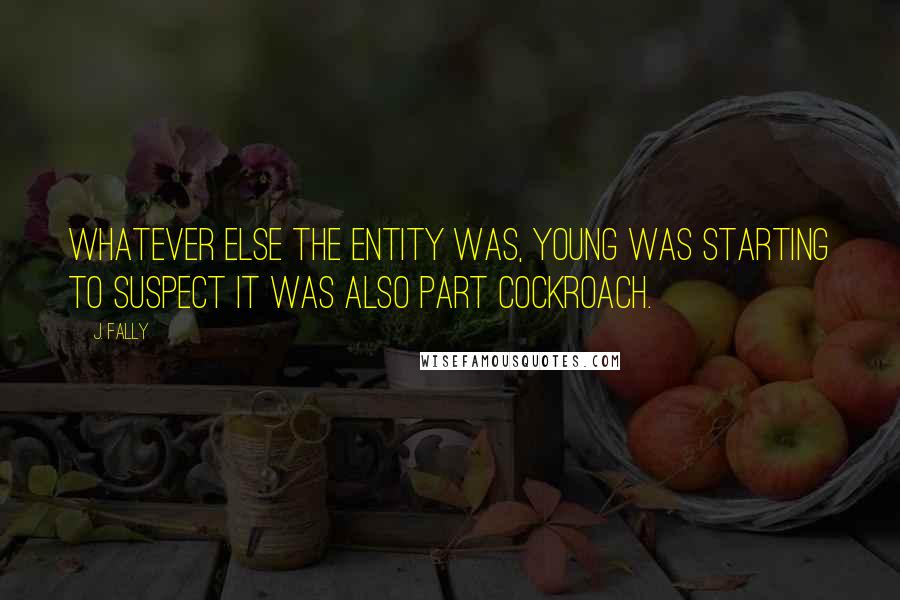 Whatever else the entity was, Young was starting to suspect it was also part cockroach.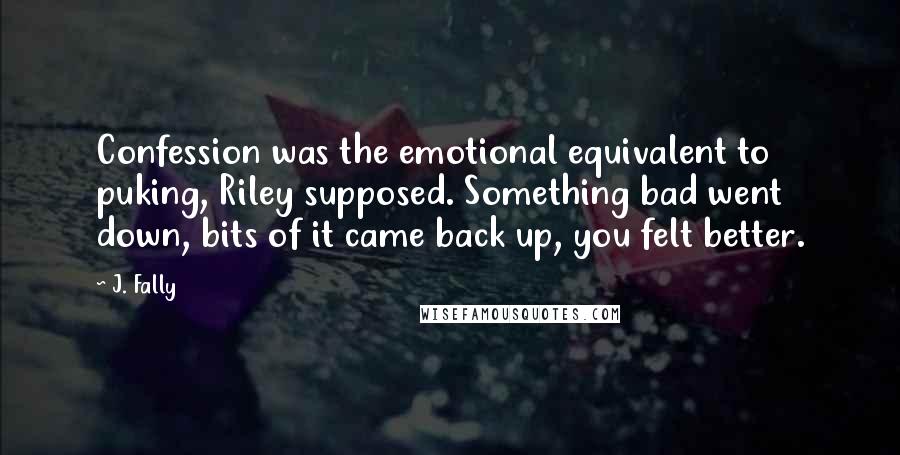 Confession was the emotional equivalent to puking, Riley supposed. Something bad went down, bits of it came back up, you felt better.
Lord, save him from those with good intentions, for they tended to leave the worst damage.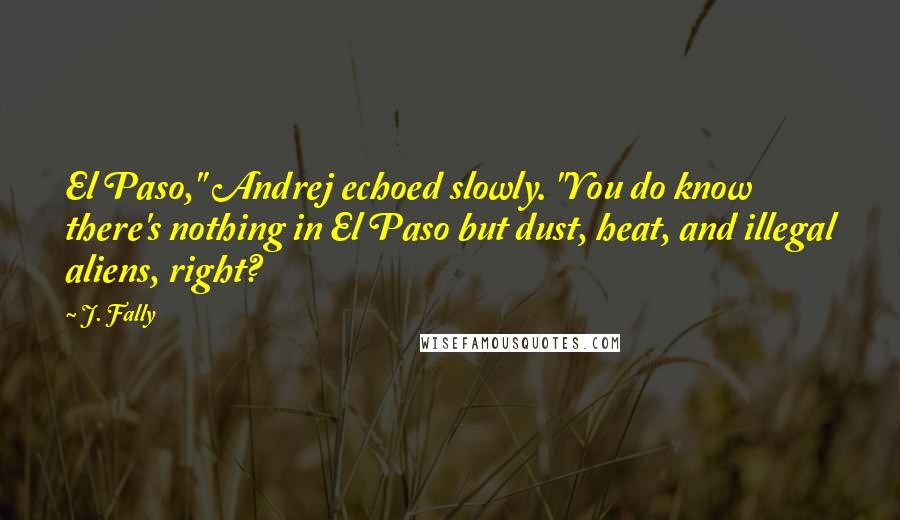 El Paso," Andrej echoed slowly. "You do know there's nothing in El Paso but dust, heat, and illegal aliens, right?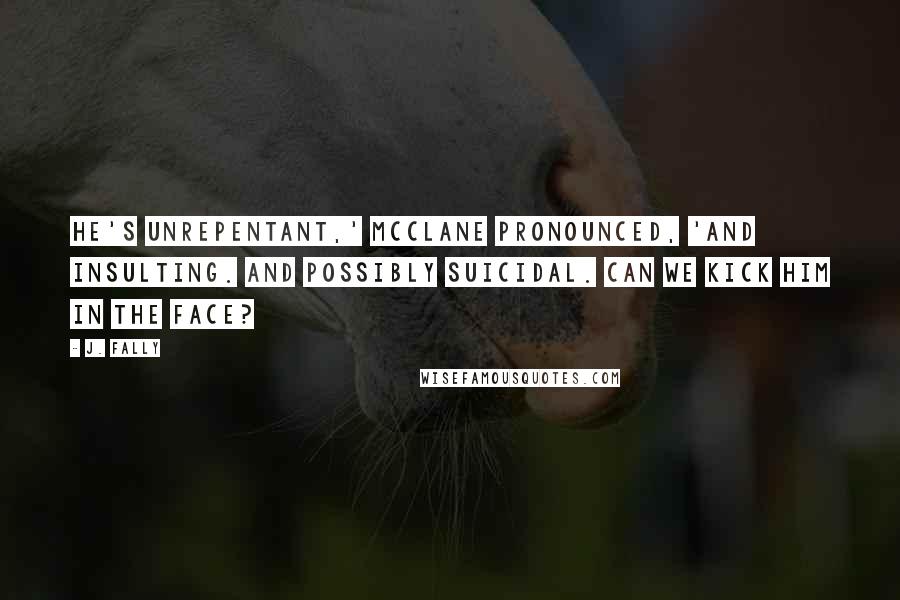 He's unrepentant,' McClane pronounced, 'and insulting. And possibly suicidal. Can we kick him in the face?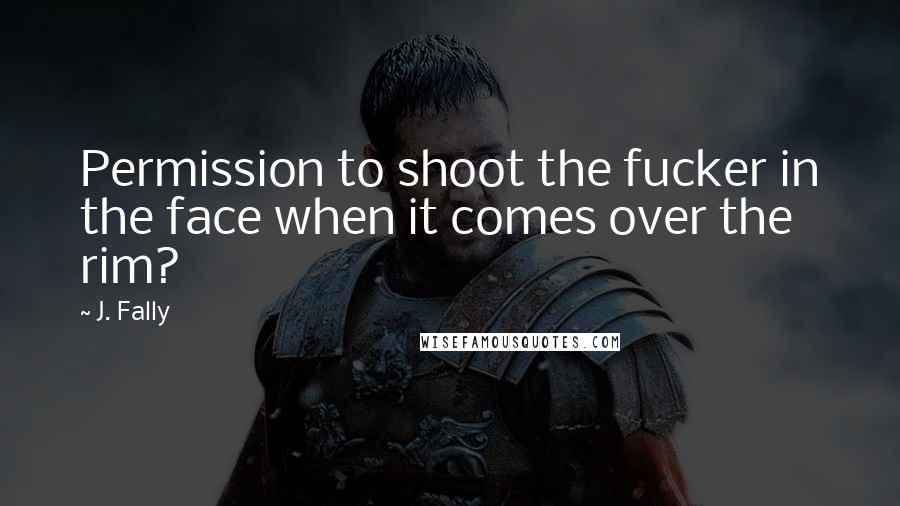 Permission to shoot the fucker in the face when it comes over the rim?