Karleen Koen Quotes
Top 6 wise famous quotes and sayings by Karleen Koen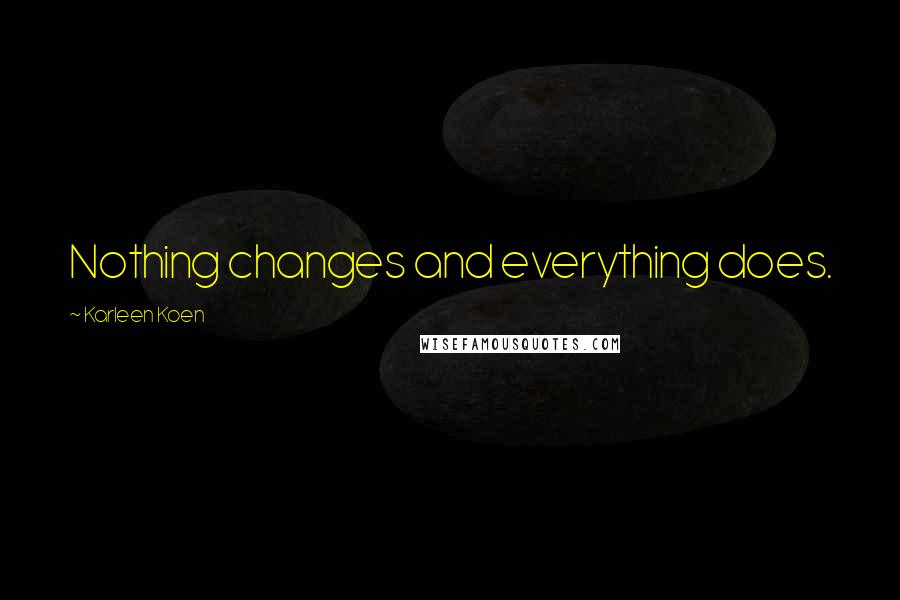 Nothing changes and everything does.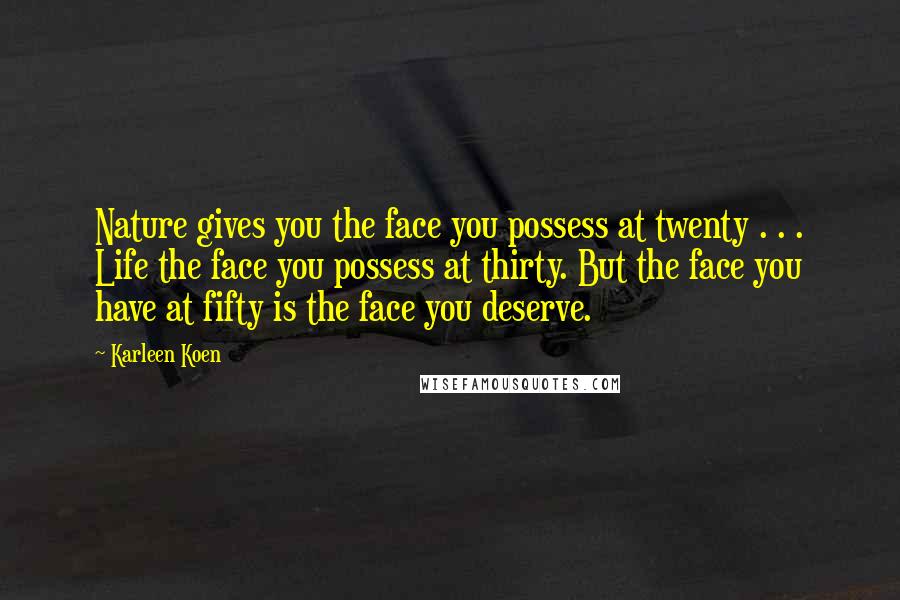 Nature gives you the face you possess at twenty . . . Life the face you possess at thirty. But the face you have at fifty is the face you deserve.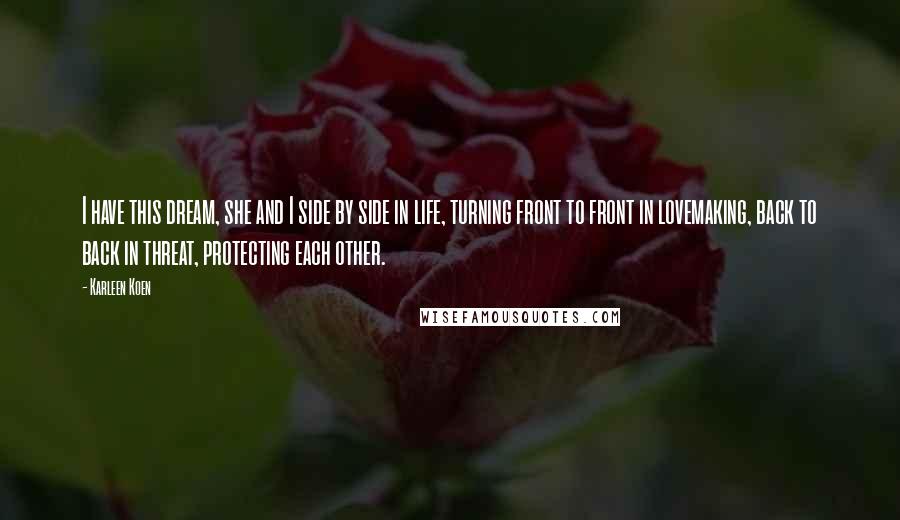 I have this dream, she and I side by side in life, turning front to front in lovemaking, back to back in threat, protecting each other.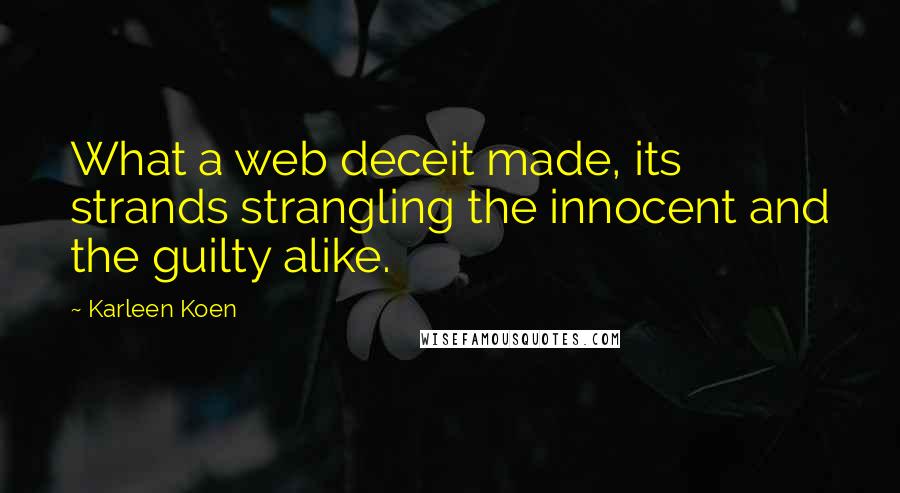 What a web deceit made, its strands strangling the innocent and the guilty alike.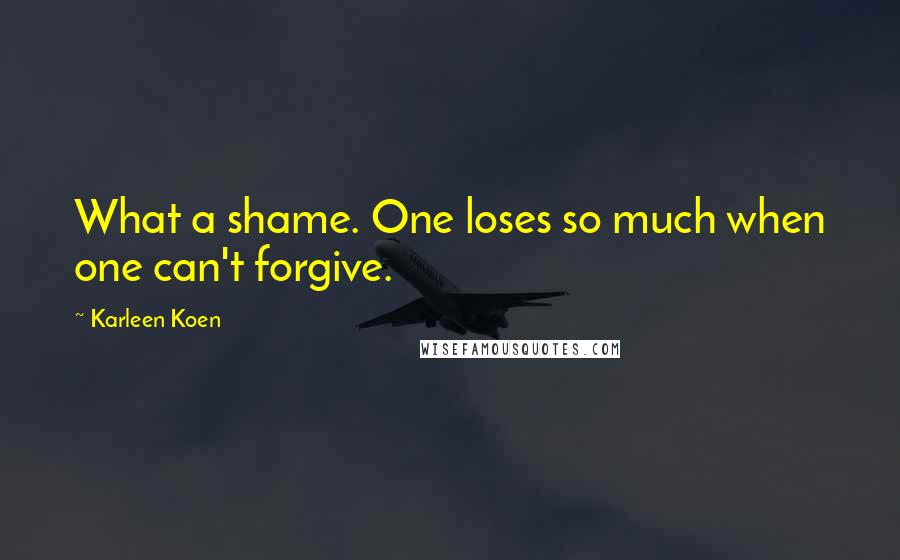 What a shame. One loses so much when one can't forgive.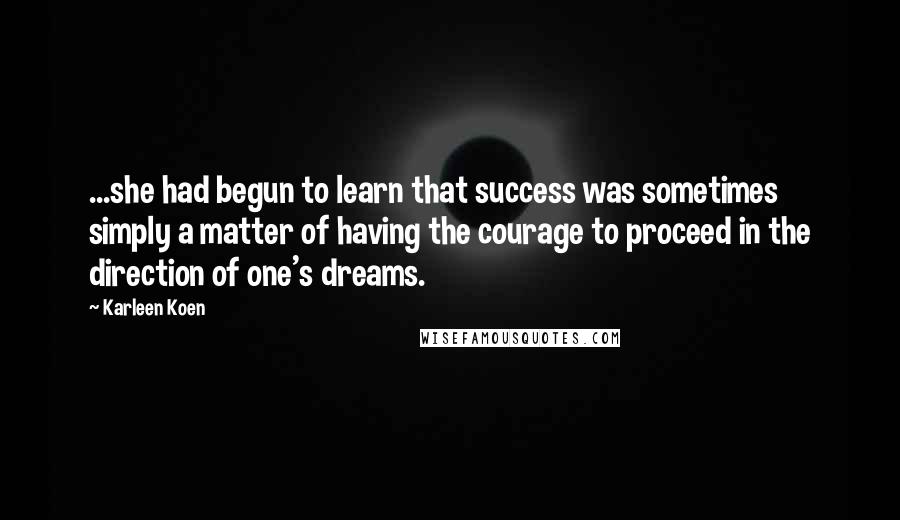 ...she had begun to learn that success was sometimes simply a matter of having the courage to proceed in the direction of one's dreams.