Waves And Life Quotes
Collection of top 31 famous quotes about Waves And Life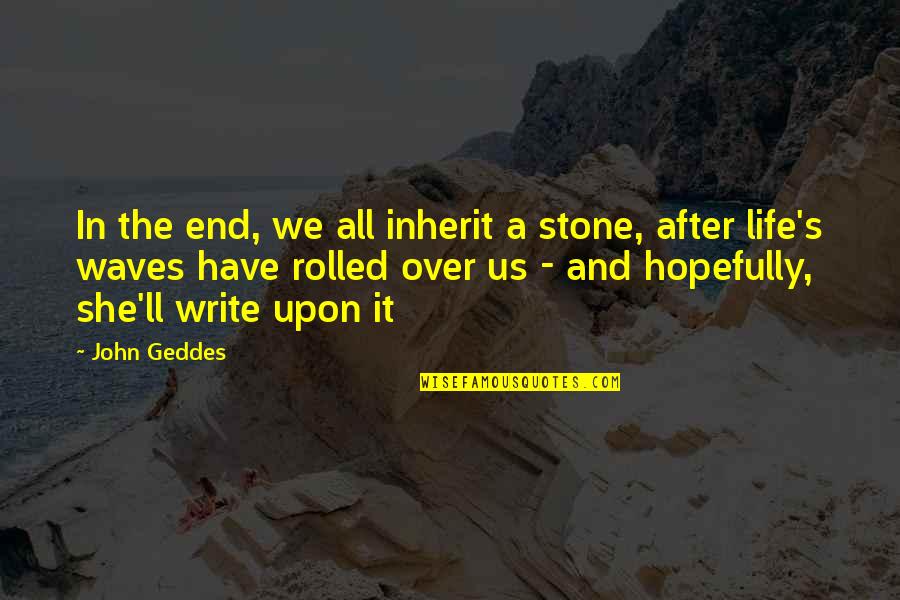 In the end, we all inherit a stone, after life's waves have rolled over us - and hopefully, she'll write upon it
—
John Geddes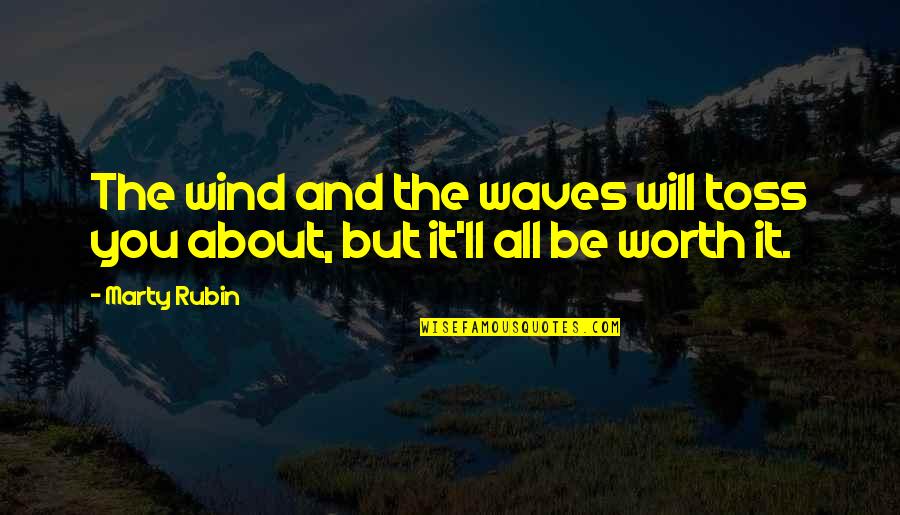 The wind and the waves will toss you about, but it'll all be worth it.
—
Marty Rubin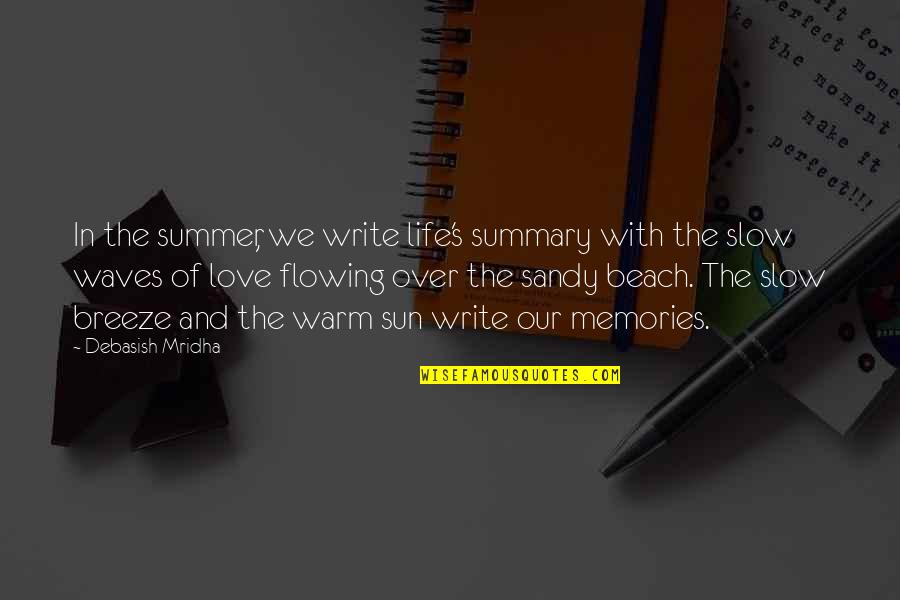 In the summer, we write life's summary with the slow waves of love flowing over the sandy beach. The slow breeze and the warm sun write our memories.
—
Debasish Mridha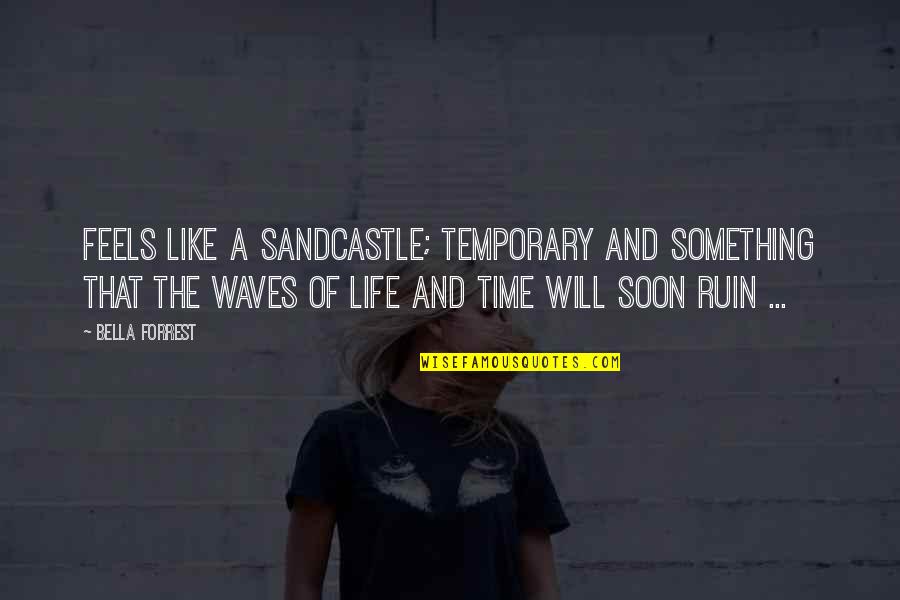 Feels like a sandcastle; temporary and something that the waves of life and time will soon ruin ...
—
Bella Forrest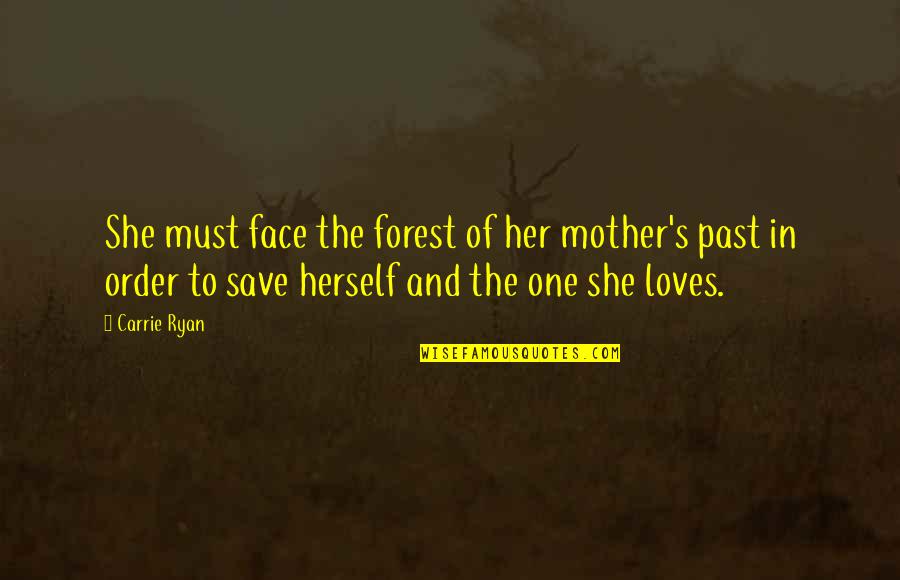 She must face the forest of her mother's past in order to save herself and the one she loves.
—
Carrie Ryan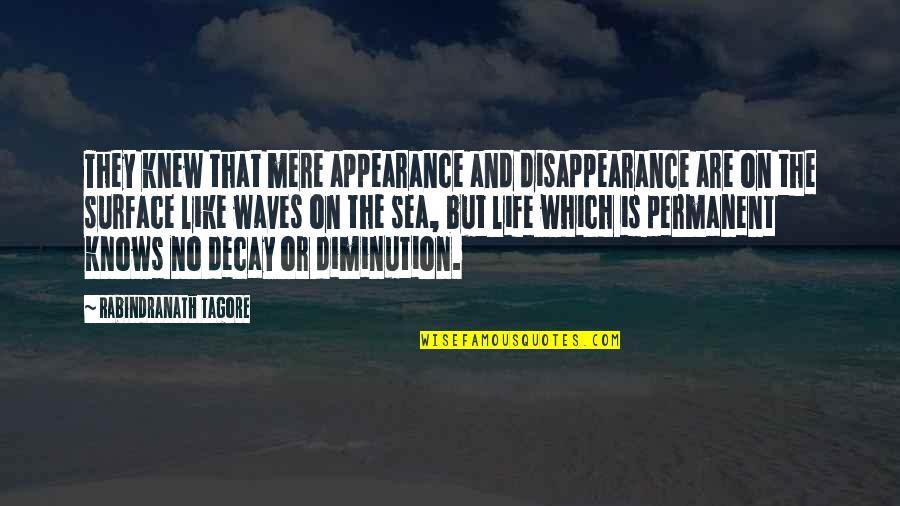 They knew that mere appearance and disappearance are on the surface like waves on the sea, but life which is permanent knows no decay or diminution.
—
Rabindranath Tagore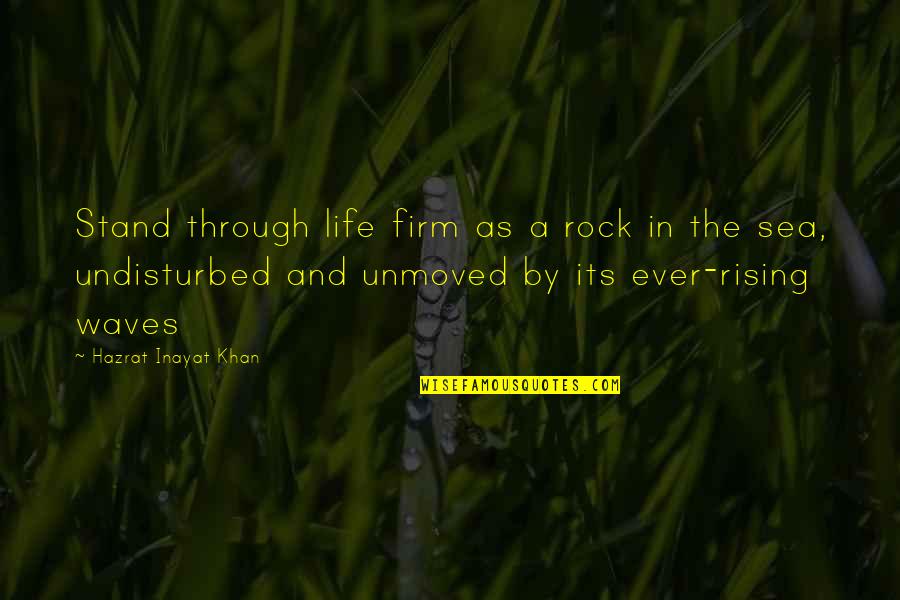 Stand through life firm as a rock in the sea, undisturbed and unmoved by its ever-rising waves
—
Hazrat Inayat Khan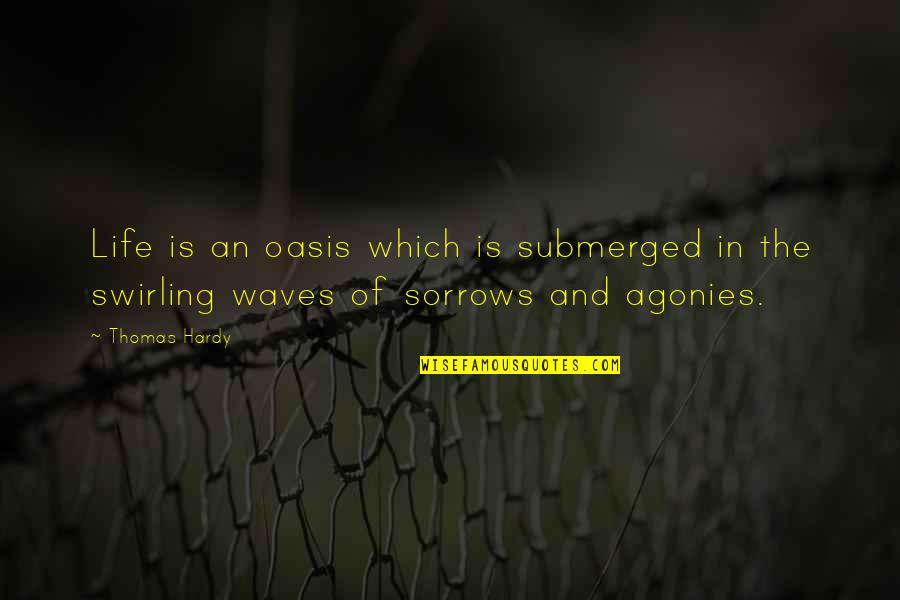 Life is an oasis which is submerged in the swirling waves of sorrows and agonies.
—
Thomas Hardy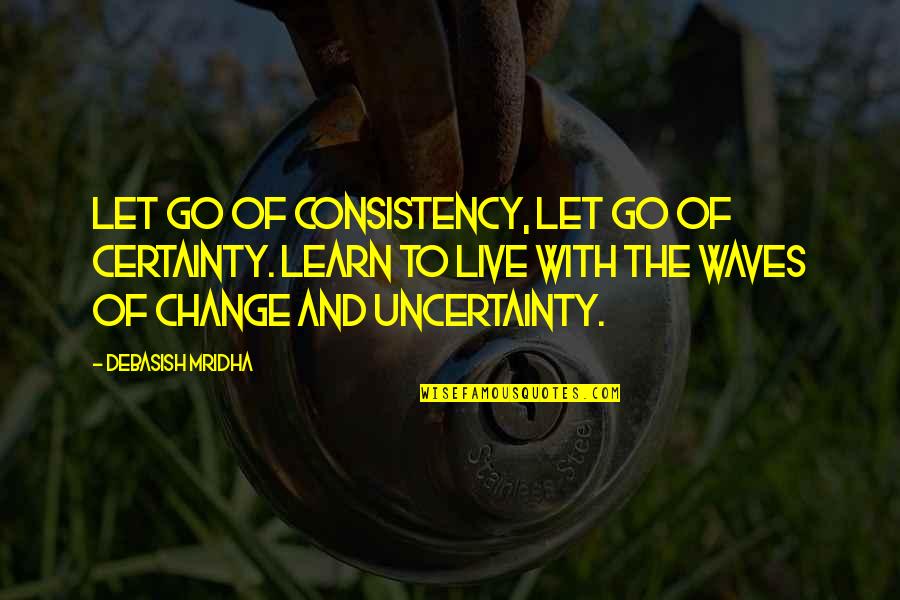 Let go of consistency, let go of certainty. Learn to live with the waves of change and uncertainty. —
Debasish Mridha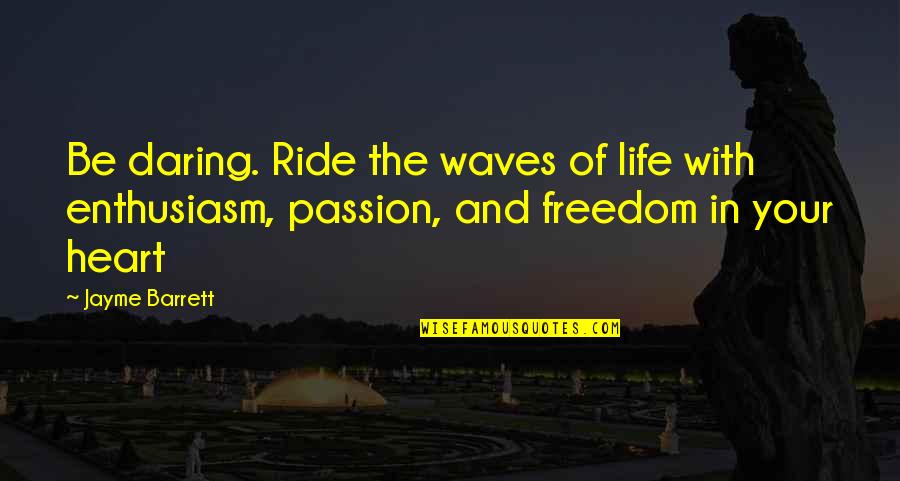 Be daring. Ride the waves of life with enthusiasm, passion, and freedom in your heart —
Jayme Barrett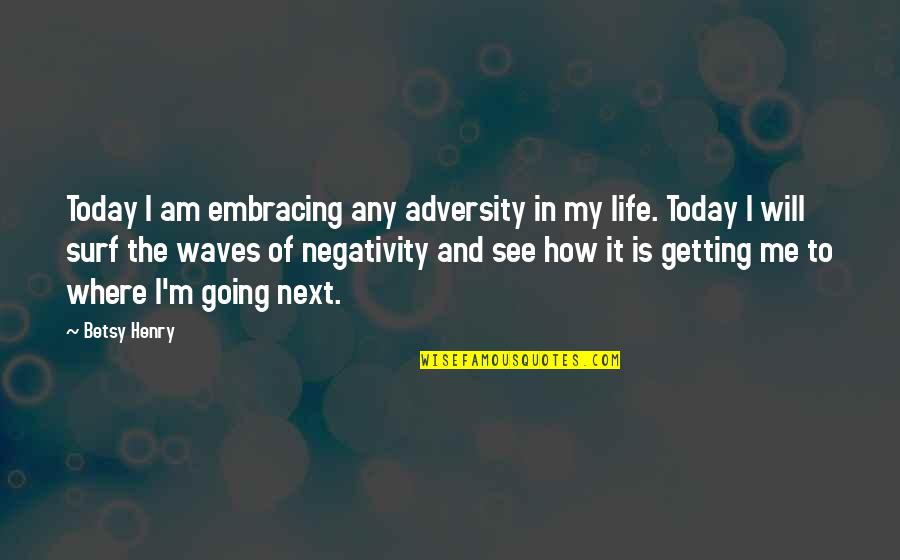 Today I am embracing any adversity in my life. Today I will surf the waves of negativity and see how it is getting me to where I'm going next. —
Betsy Henry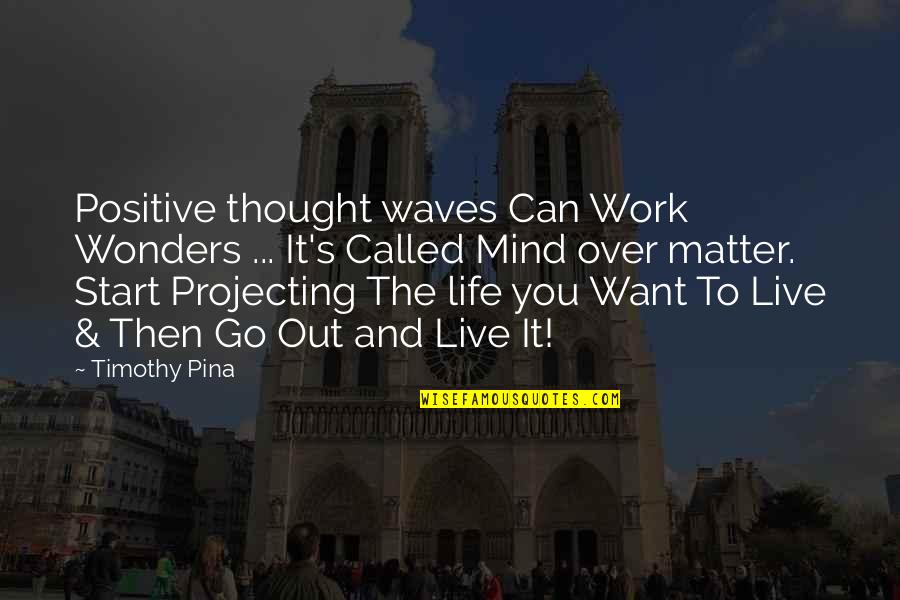 Positive thought waves Can Work Wonders ... It's Called Mind over matter. Start Projecting The life you Want To Live & Then Go Out and Live It! —
Timothy Pina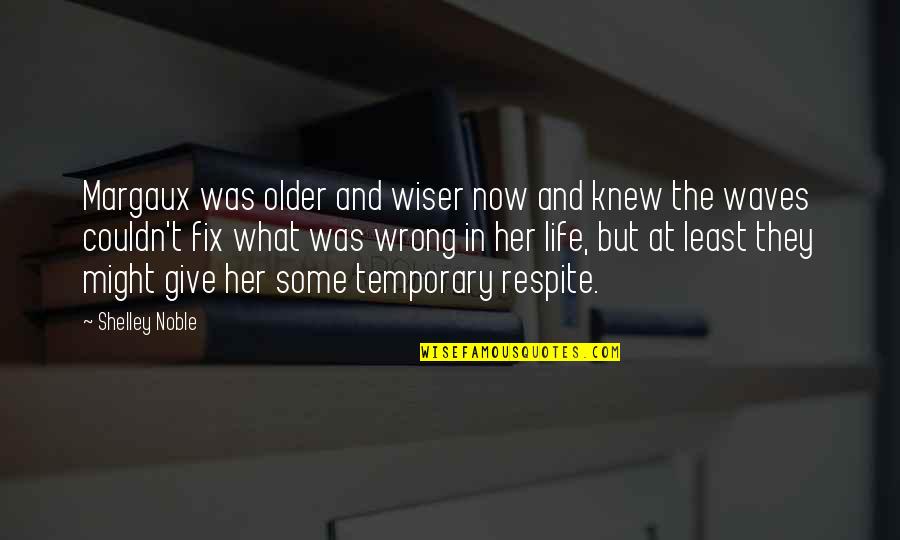 Margaux was older and wiser now and knew the waves couldn't fix what was wrong in her life, but at least they might give her some temporary respite. —
Shelley Noble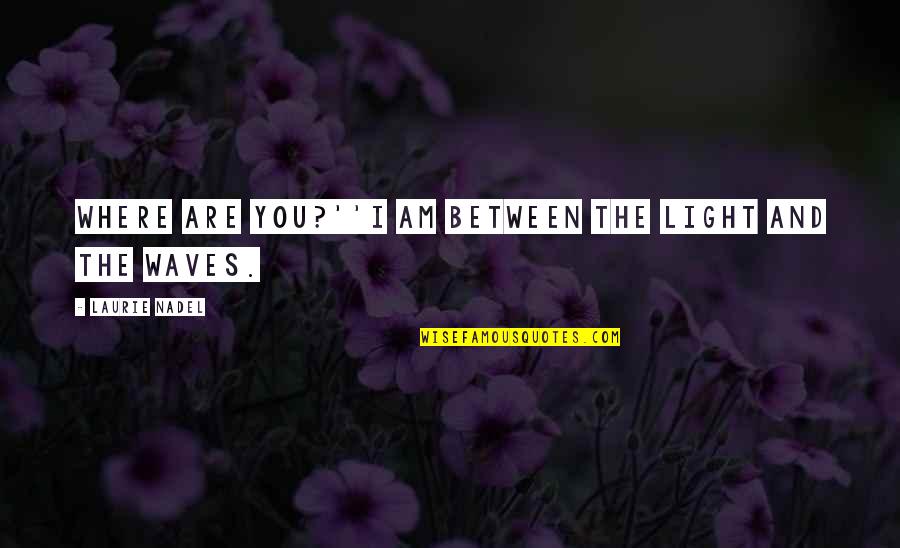 Where are you?'
'I am between the light and the waves. —
Laurie Nadel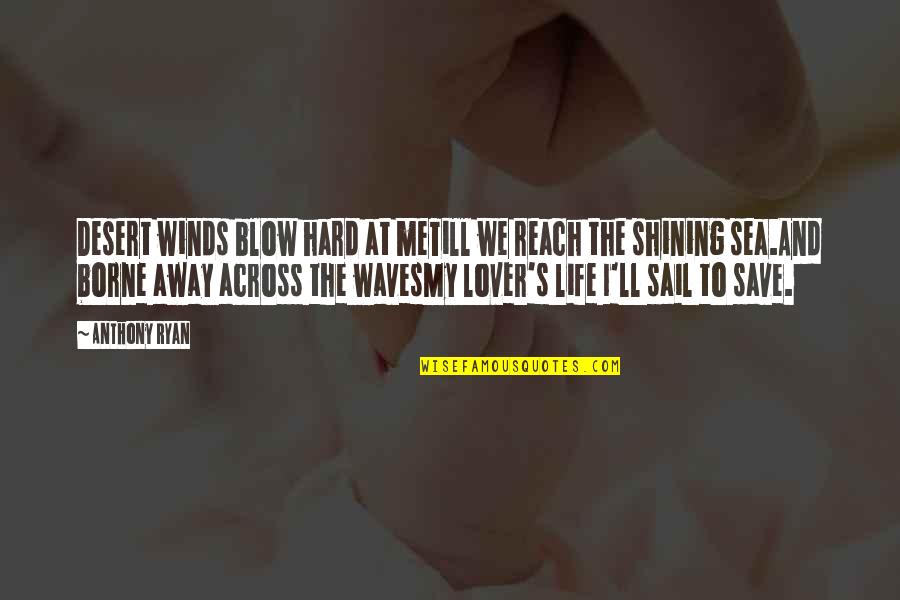 Desert winds blow hard at me
Till we reach the shining sea.
And borne away across the waves
My lover's life I'll sail to save. —
Anthony Ryan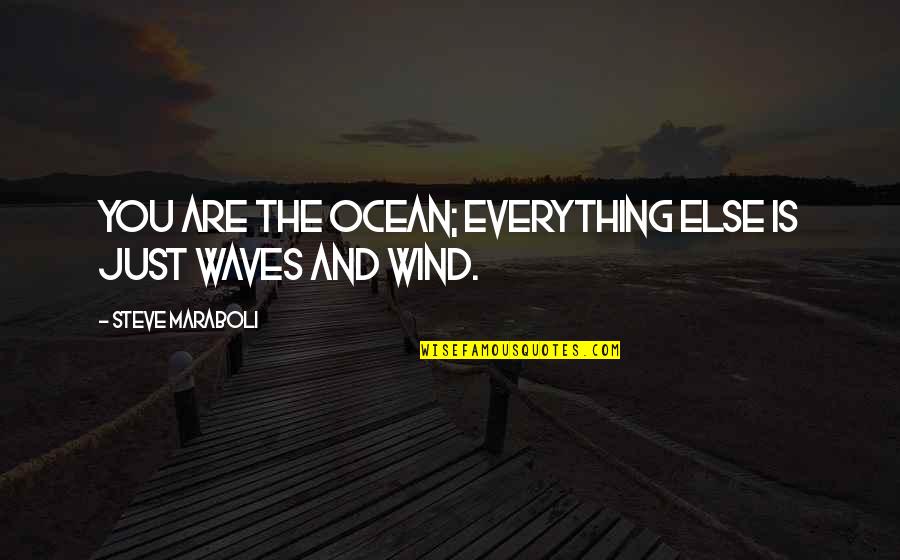 You are the ocean; everything else is just waves and wind. —
Steve Maraboli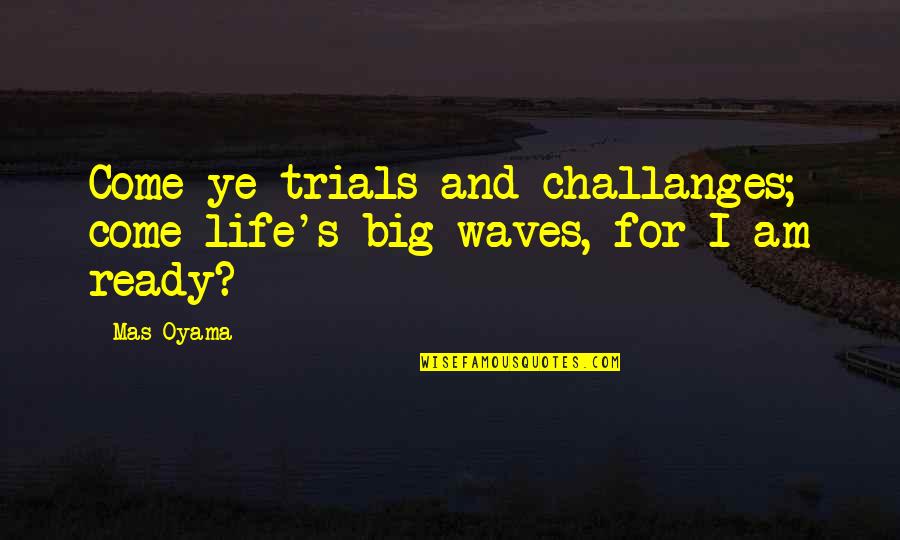 Come ye trials and challanges; come life's big waves, for I am ready? —
Mas Oyama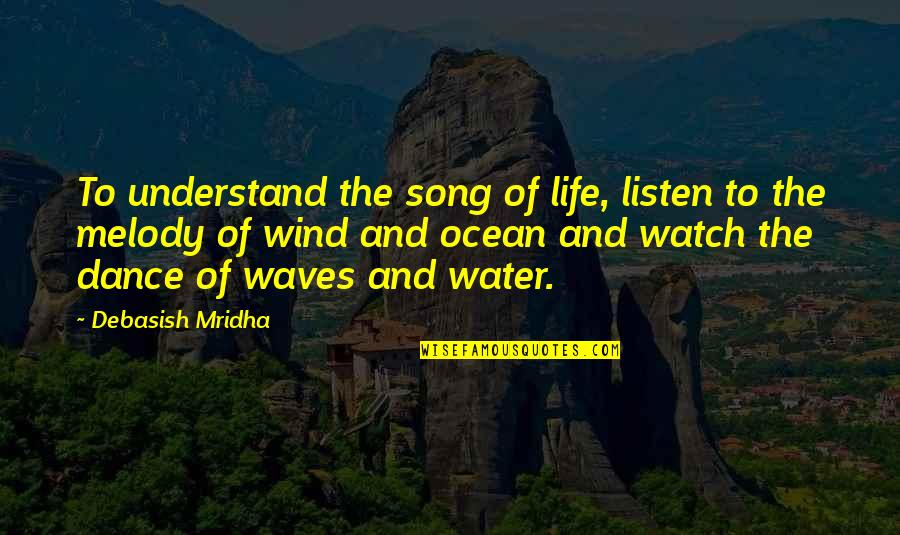 To understand the song of life, listen to the melody of wind and ocean and watch the dance of waves and water. —
Debasish Mridha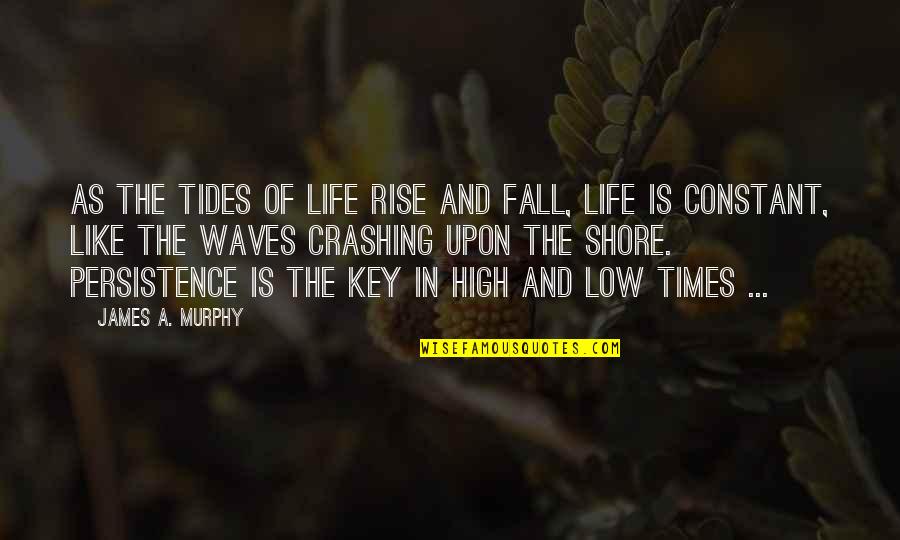 As the tides of life rise and fall, life is constant, like the waves crashing upon the shore. Persistence is the key in high and low times ... —
James A. Murphy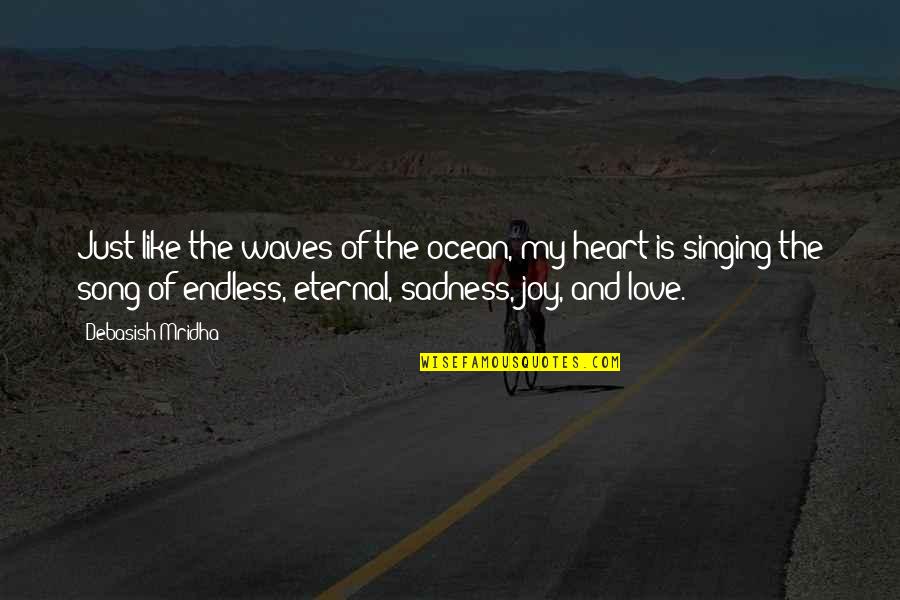 Just like the waves of the ocean, my heart is singing the song of endless, eternal, sadness, joy, and love. —
Debasish Mridha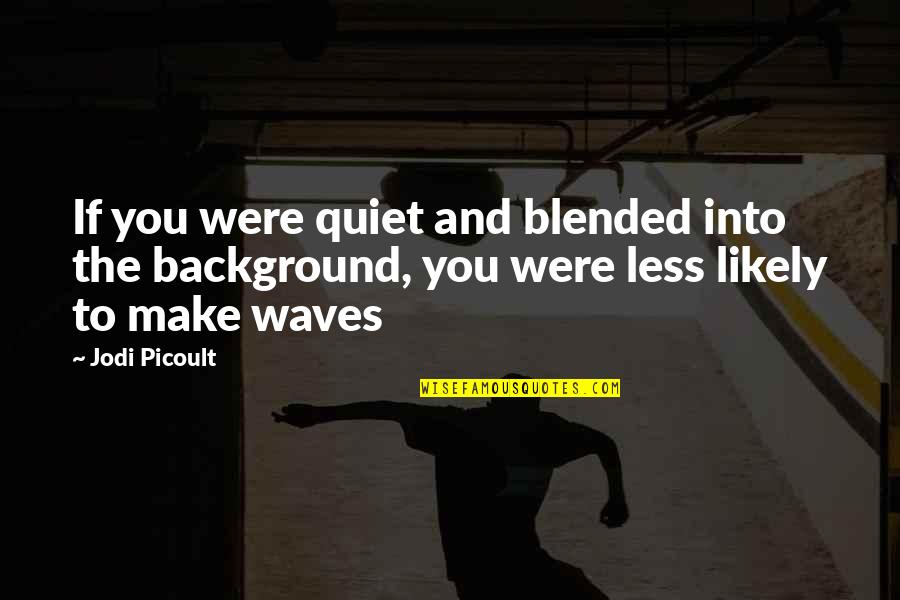 If you were quiet and blended into the background, you were less likely to make waves —
Jodi Picoult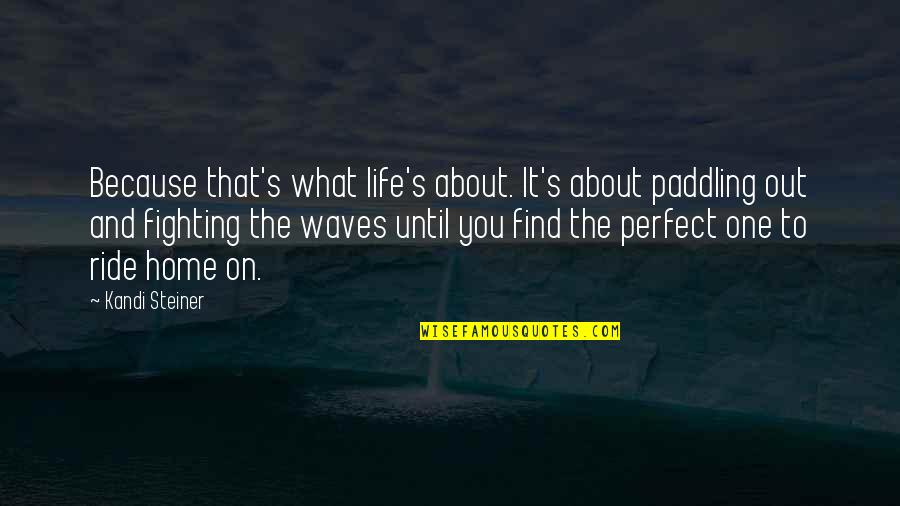 Because that's what life's about. It's about paddling out and fighting the waves until you find the perfect one to ride home on. —
Kandi Steiner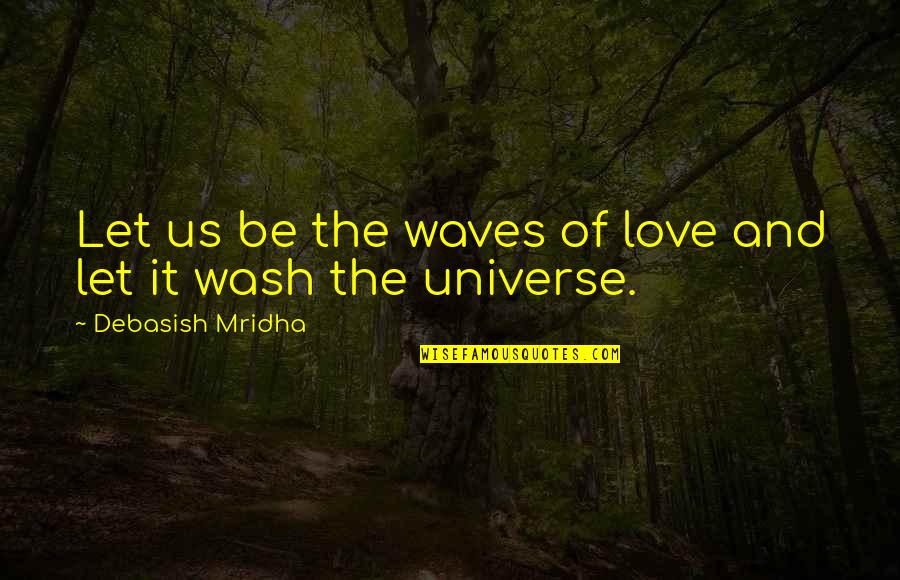 Let us be the waves of love and let it wash the universe. —
Debasish Mridha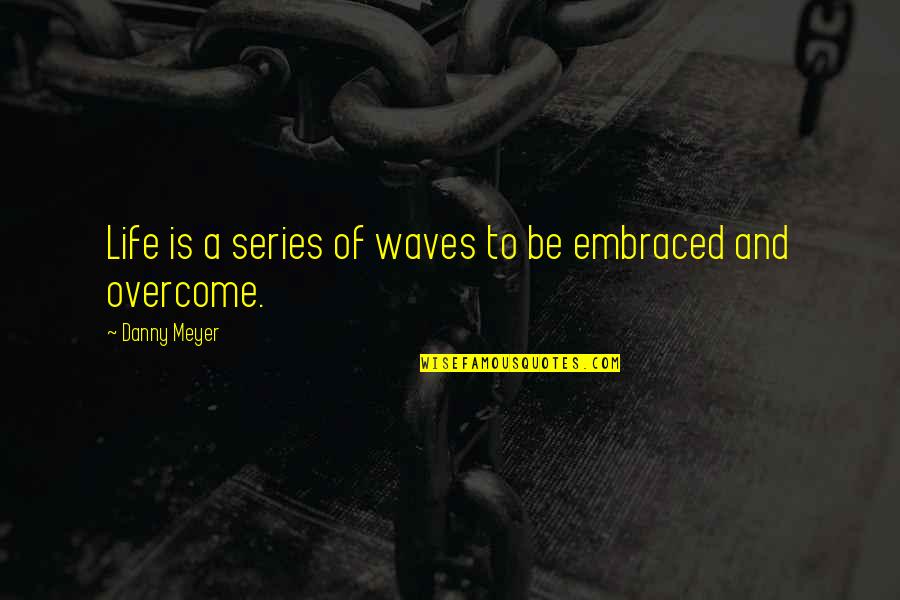 Life is a series of waves to be embraced and overcome. —
Danny Meyer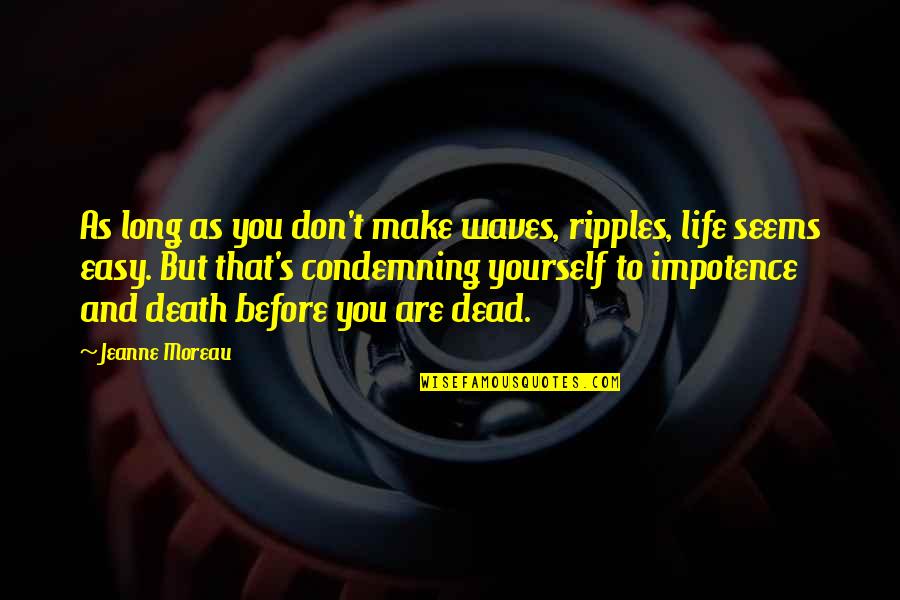 As long as you don't make waves, ripples, life seems easy. But that's condemning yourself to impotence and death before you are dead. —
Jeanne Moreau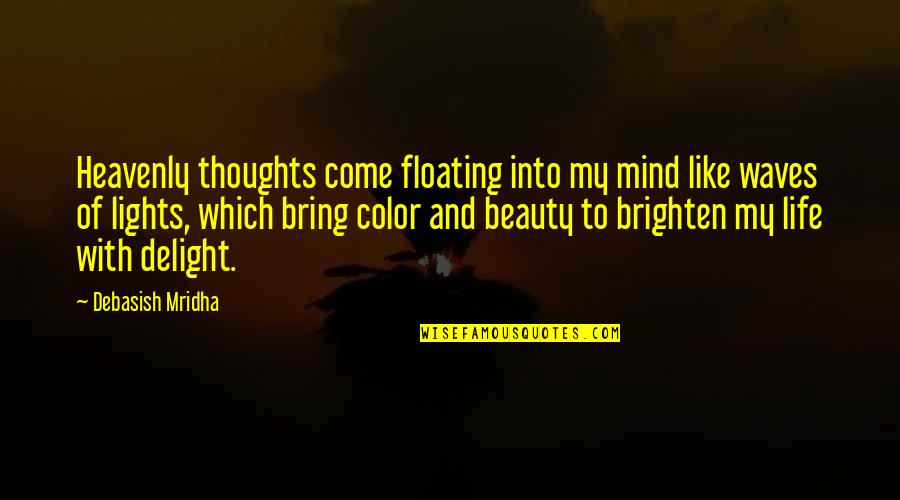 Heavenly thoughts come floating into my mind like waves of lights, which bring color and beauty to brighten my life with delight. —
Debasish Mridha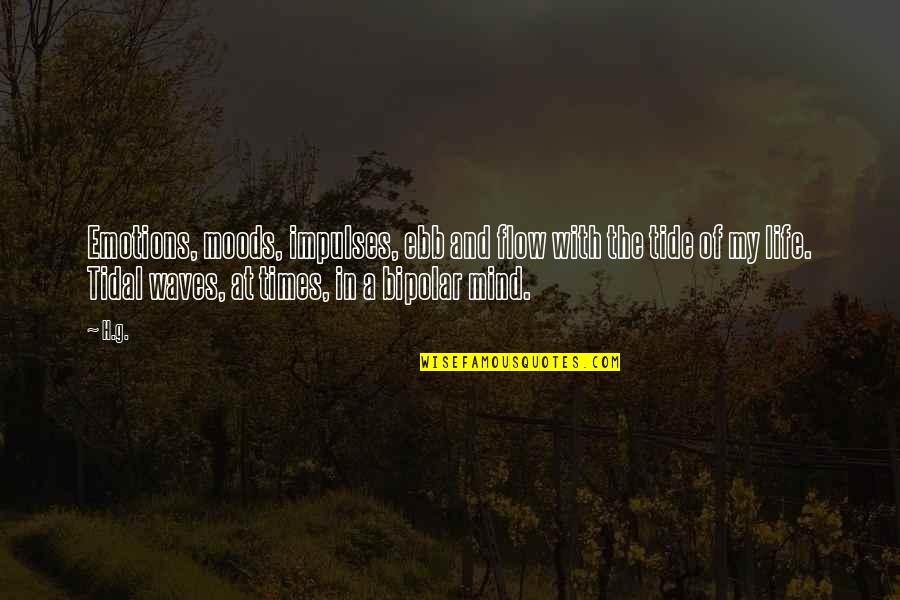 Emotions, moods, impulses, ebb and flow with the tide of my life. Tidal waves, at times, in a bipolar mind. —
H.g.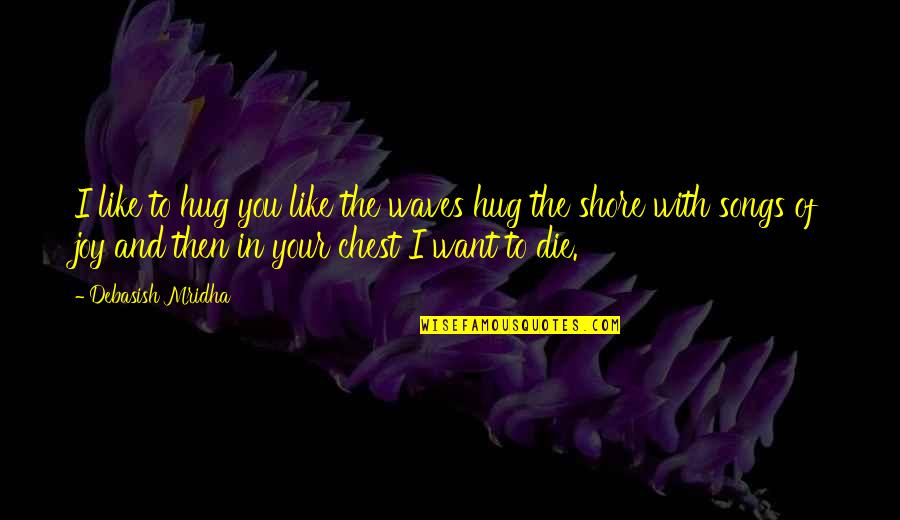 I like to hug you like the waves hug the shore with songs of joy and then in your chest I want to die. —
Debasish Mridha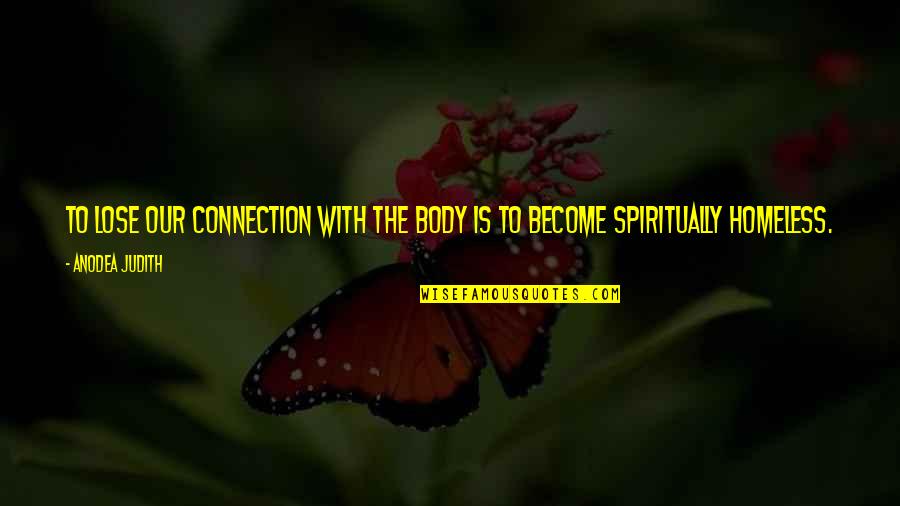 To lose our connection with the body is to become spiritually homeless. Without an anchor we float aimlessly, battered by the winds and waves of life —
Anodea Judith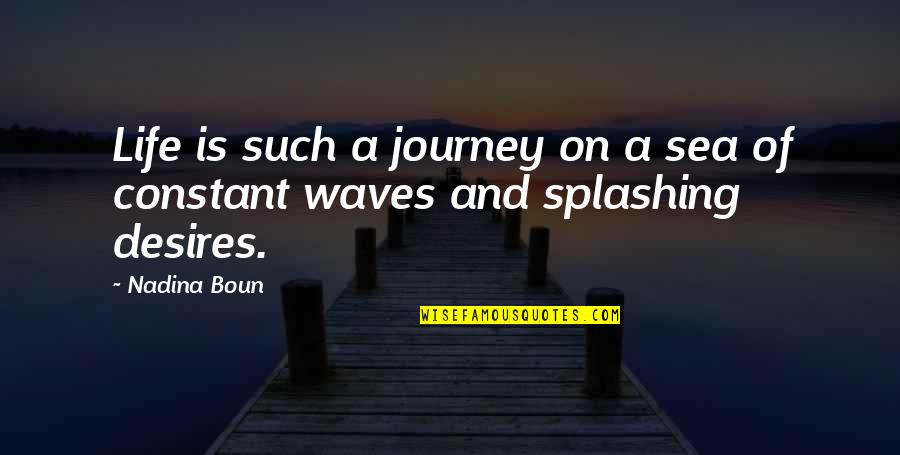 Life is such a journey on a sea of constant waves and splashing desires. —
Nadina Boun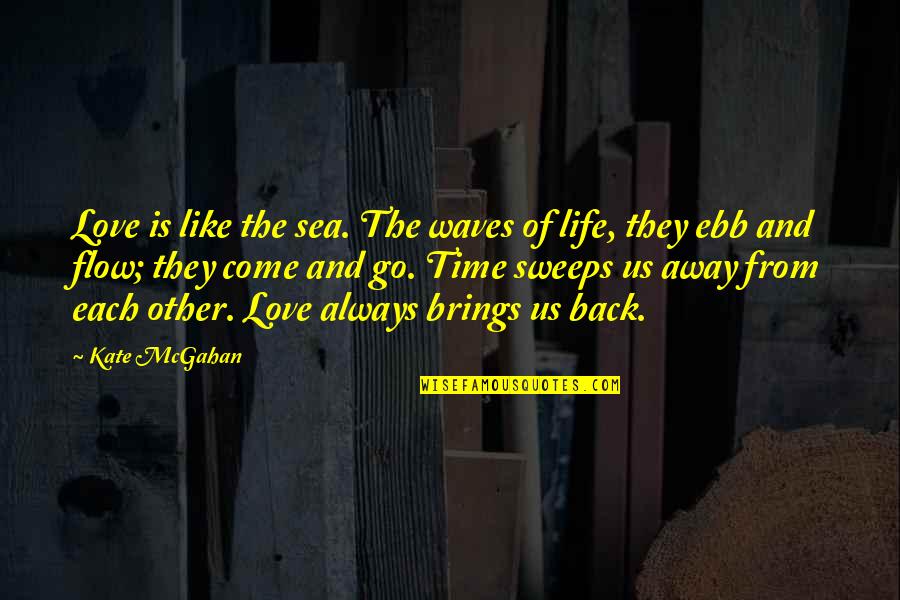 Love is like the sea. The waves of life, they ebb and flow; they come and go. Time sweeps us away from each other. Love always brings us back. —
Kate McGahan