Wake Up With God Quotes
Collection of top 38 famous quotes about Wake Up With God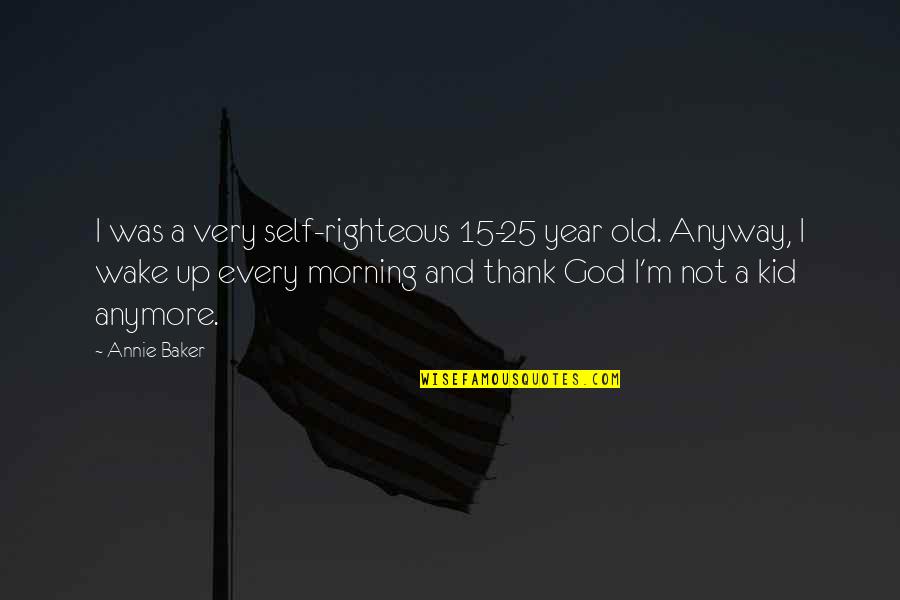 I was a very self-righteous 15-25 year old. Anyway, I wake up every morning and thank God I'm not a kid anymore.
—
Annie Baker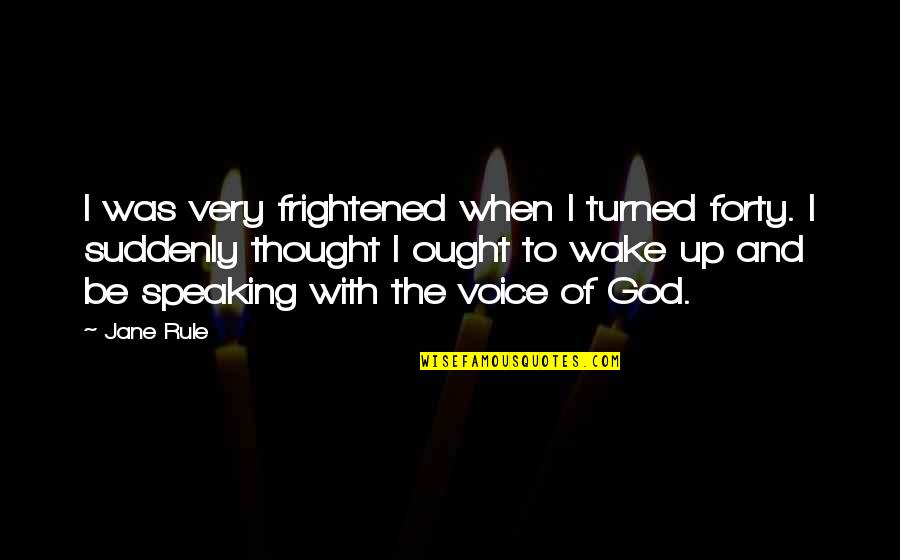 I was very frightened when I turned forty. I suddenly thought I ought to wake up and be speaking with the voice of God.
—
Jane Rule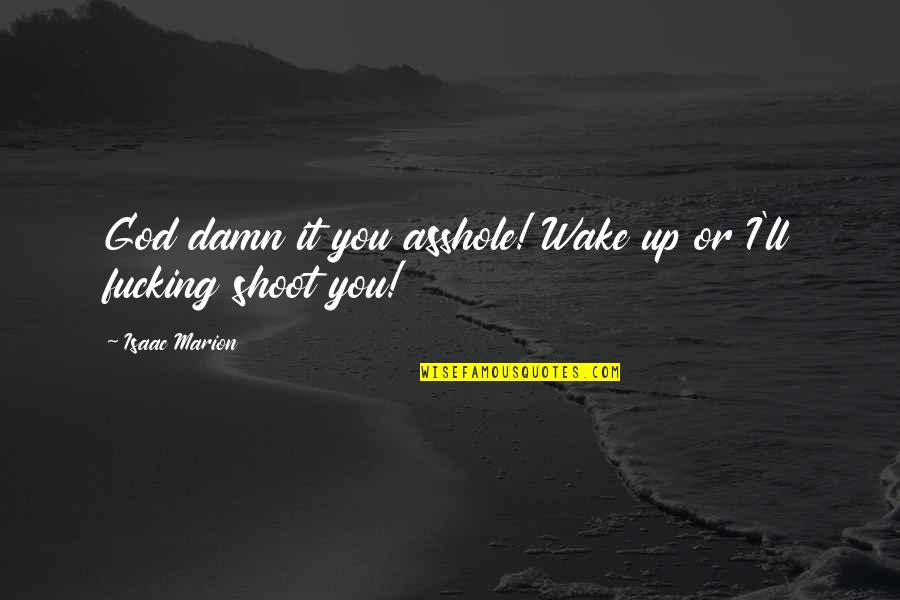 God damn it you asshole! Wake up or I'll fucking shoot you!
—
Isaac Marion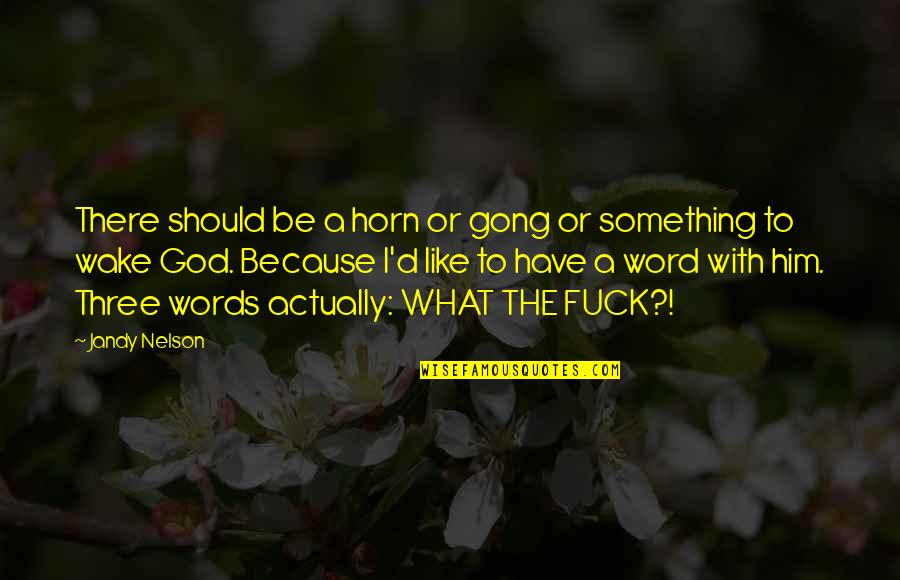 There should be a horn or gong or something to wake God. Because I'd like to have a word with him. Three words actually: WHAT THE FUCK?!
—
Jandy Nelson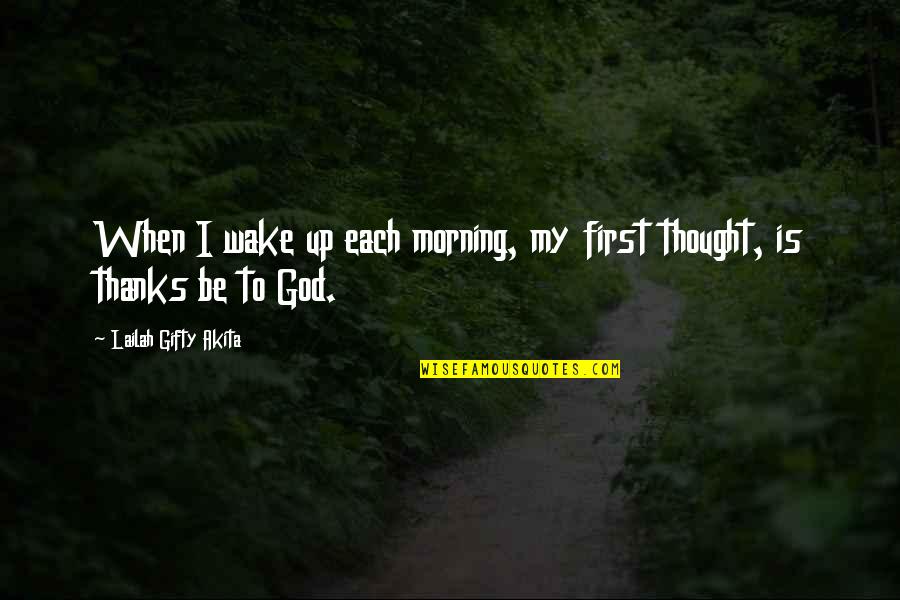 When I wake up each morning, my first thought, is thanks be to God.
—
Lailah Gifty Akita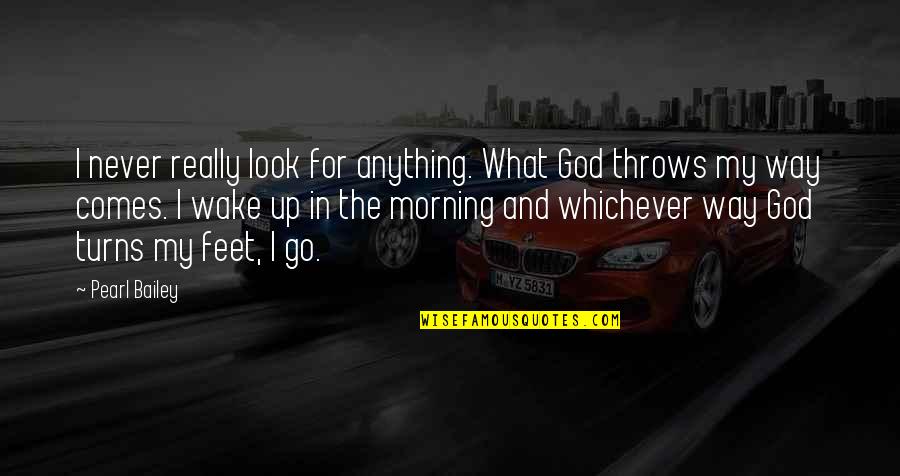 I never really look for anything. What God throws my way comes. I wake up in the morning and whichever way God turns my feet, I go.
—
Pearl Bailey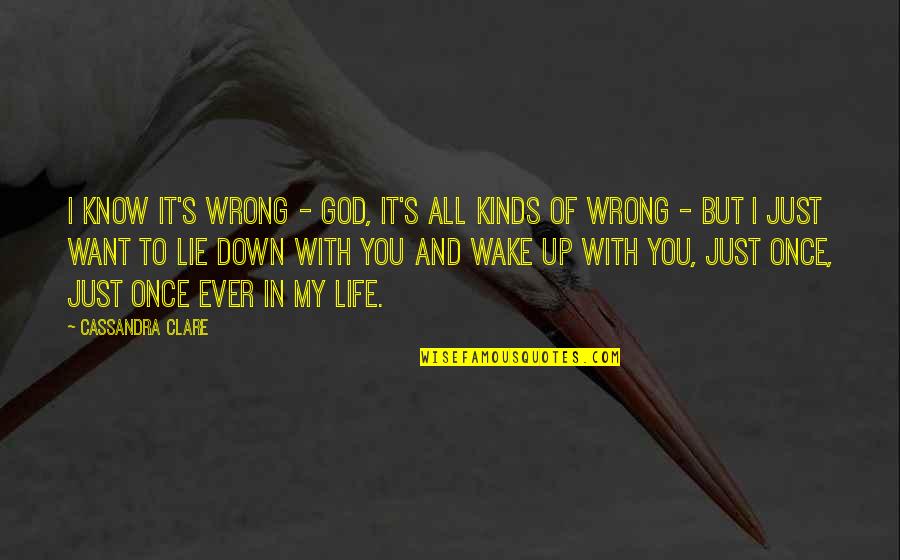 I know it's wrong - God, it's all kinds of wrong - but I just want to lie down with you and wake up with you, just once, just once ever in my life.
—
Cassandra Clare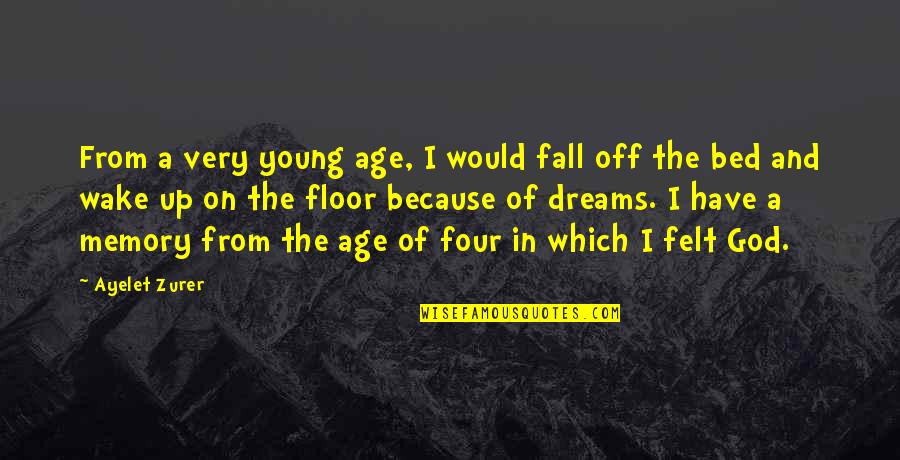 From a very young age, I would fall off the bed and wake up on the floor because of dreams. I have a memory from the age of four in which I felt God. —
Ayelet Zurer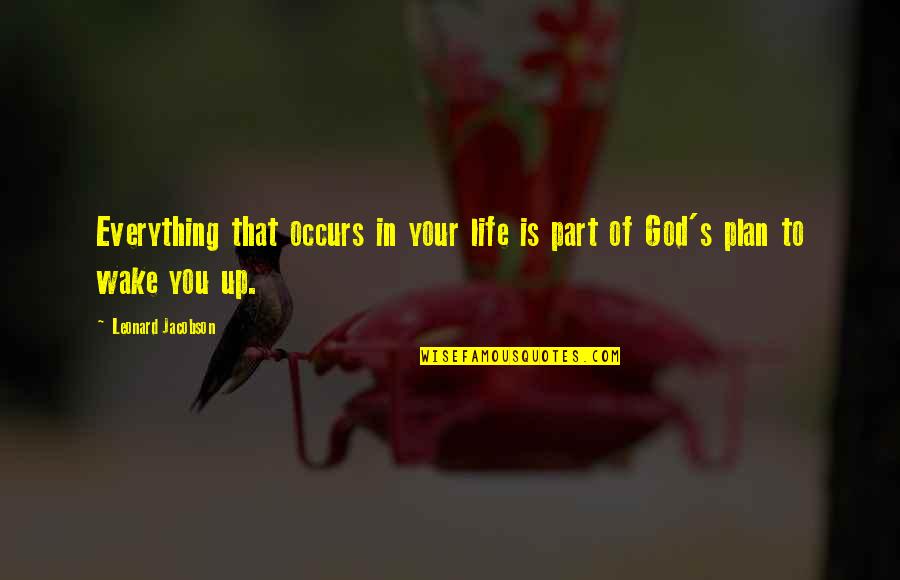 Everything that occurs in your life is part of God's plan to wake you up. —
Leonard Jacobson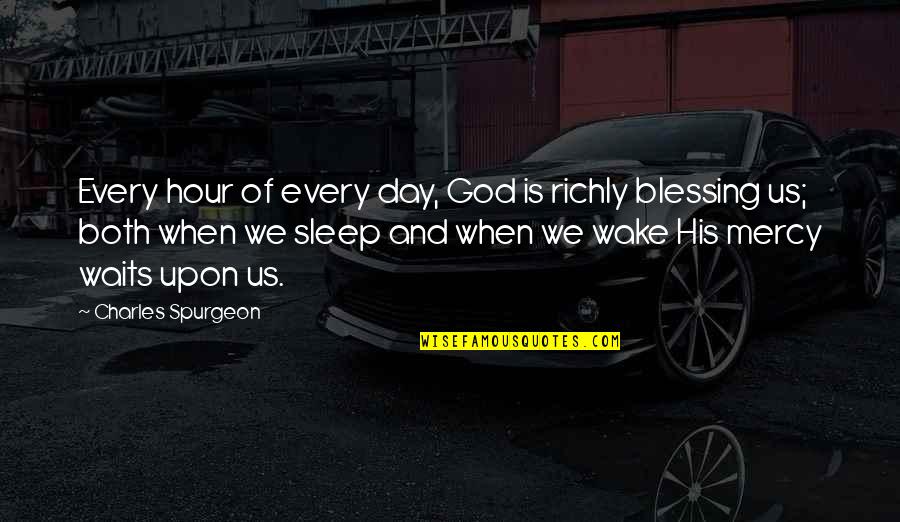 Every hour of every day, God is richly blessing us; both when we sleep and when we wake His mercy waits upon us. —
Charles Spurgeon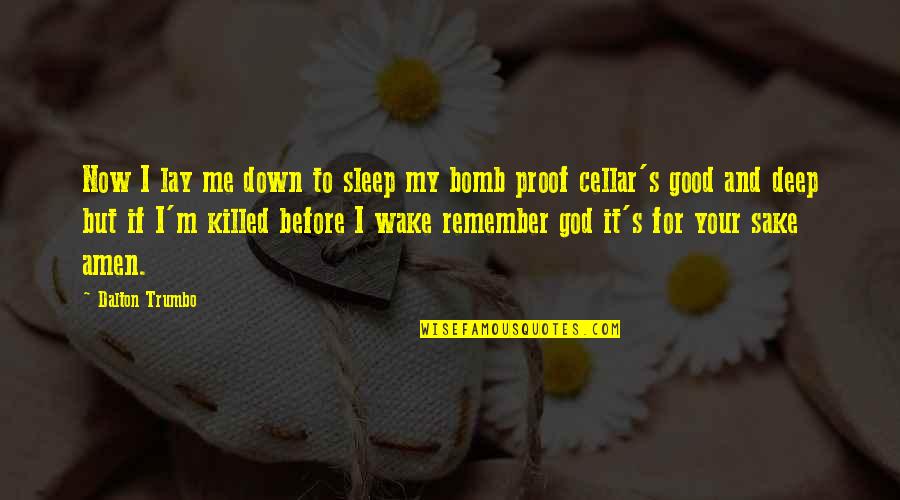 Now I lay me down to sleep my bomb proof cellar's good and deep but if I'm killed before I wake remember god it's for your sake amen. —
Dalton Trumbo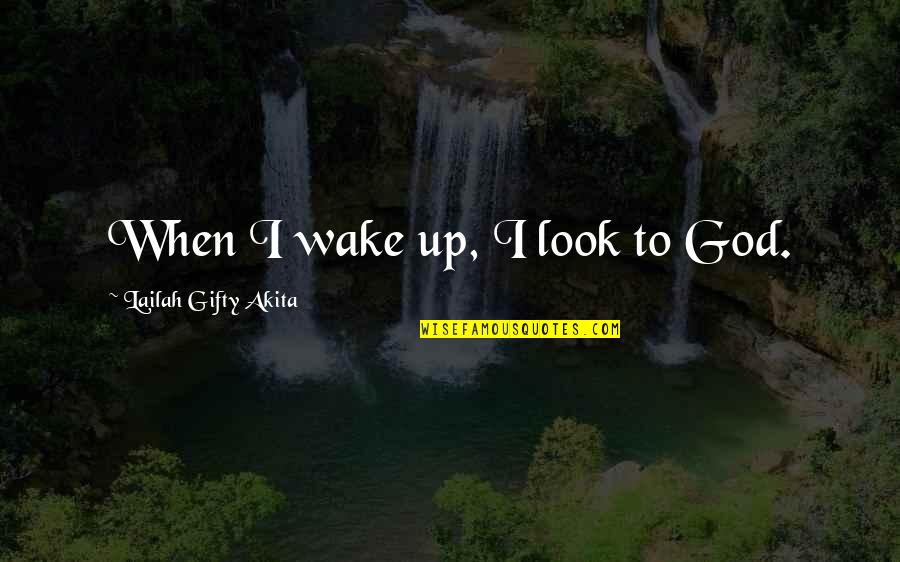 When I wake up, I look to God. —
Lailah Gifty Akita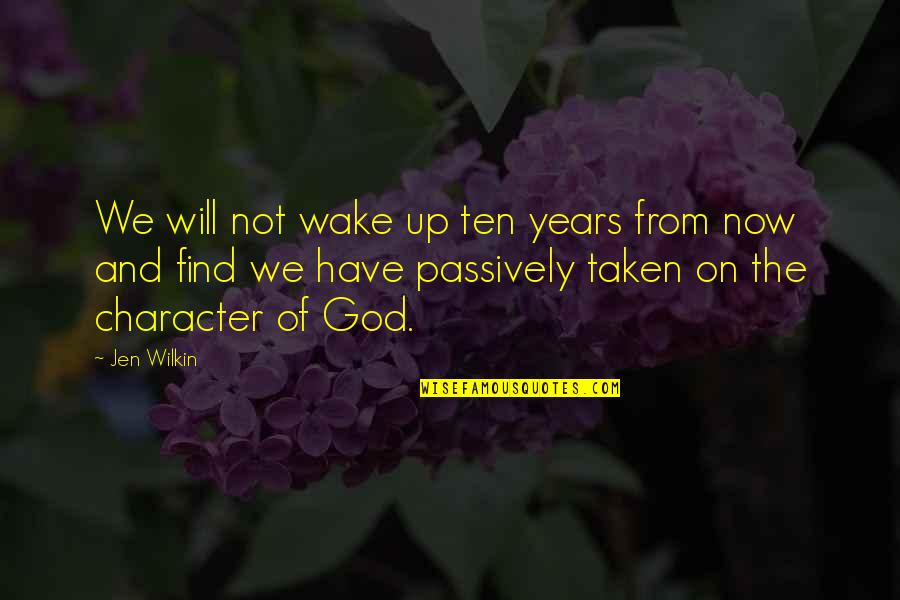 We will not wake up ten years from now and find we have passively taken on the character of God. —
Jen Wilkin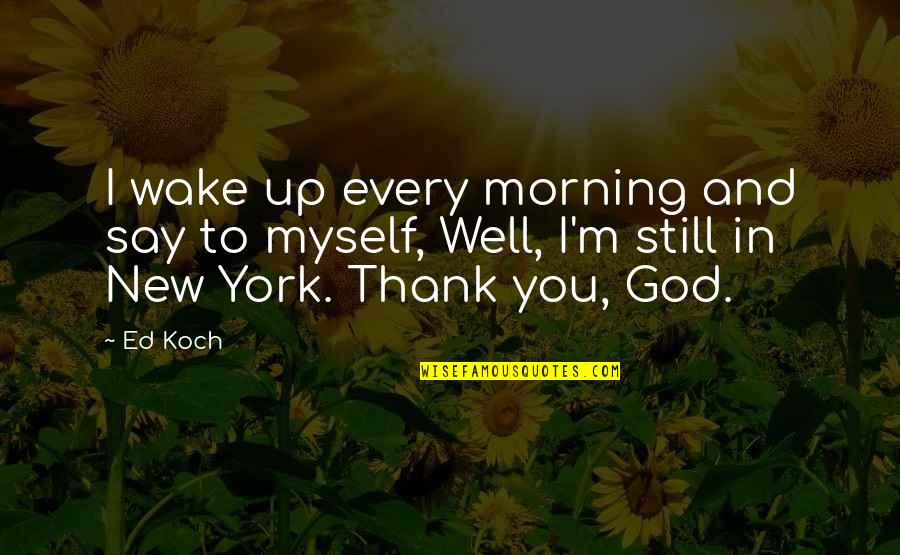 I wake up every morning and say to myself, Well, I'm still in New York. Thank you, God. —
Ed Koch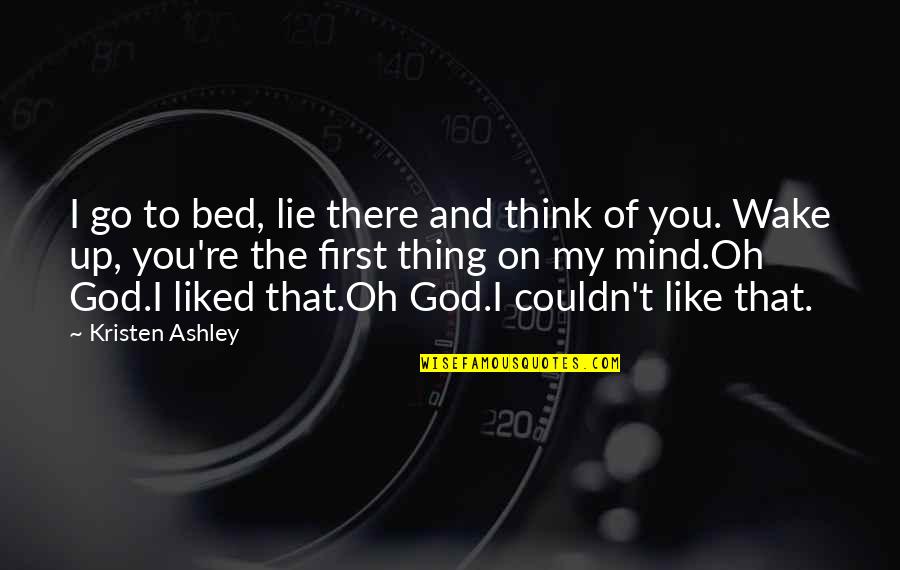 I go to bed, lie there and think of you. Wake up, you're the first thing on my mind.
Oh God.
I liked that.
Oh God.
I couldn't like that. —
Kristen Ashley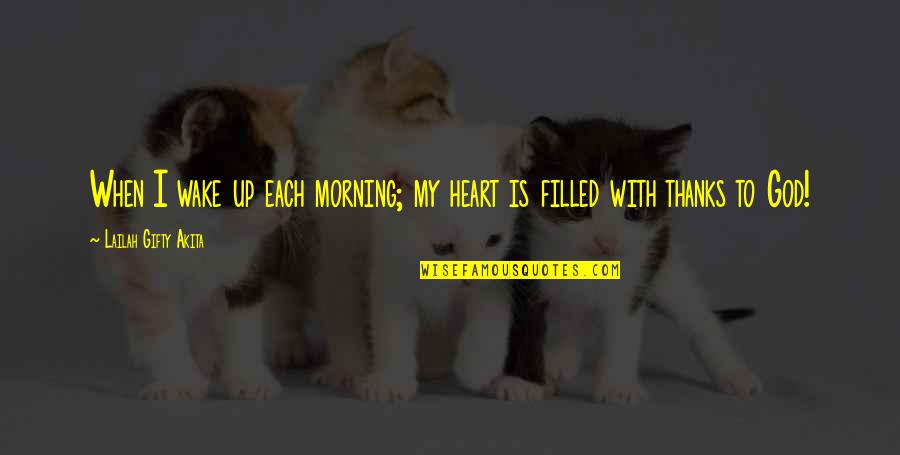 When I wake up each morning; my heart is filled with thanks to God! —
Lailah Gifty Akita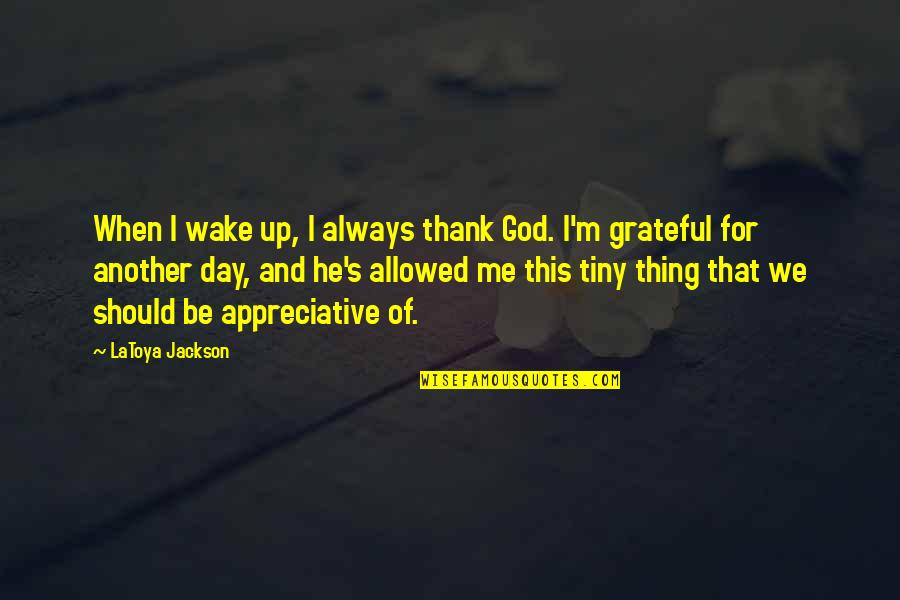 When I wake up, I always thank God. I'm grateful for another day, and he's allowed me this tiny thing that we should be appreciative of. —
LaToya Jackson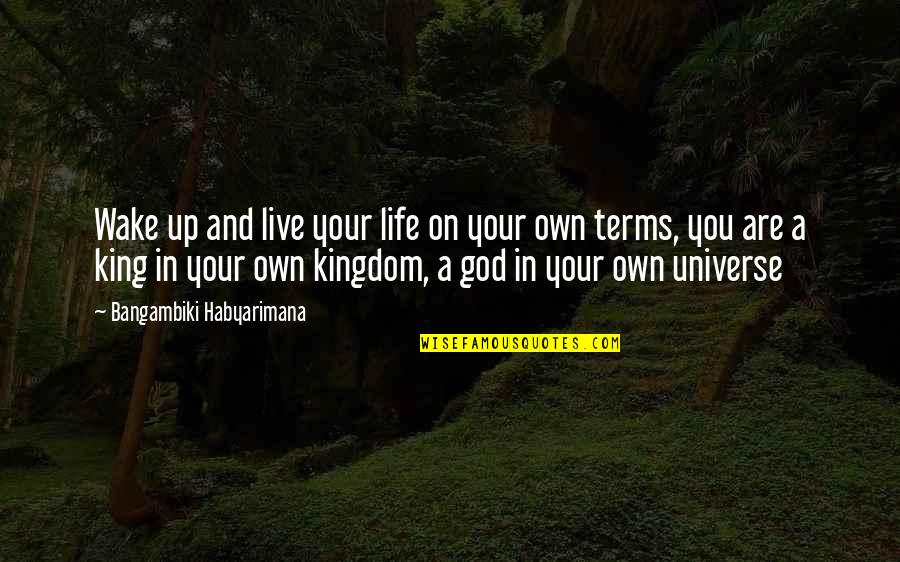 Wake up and live your life on your own terms, you are a king in your own kingdom, a god in your own universe —
Bangambiki Habyarimana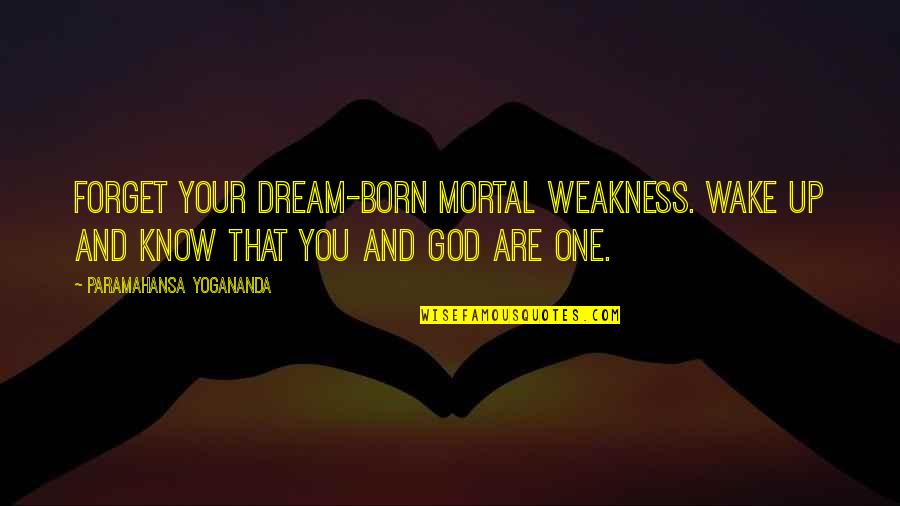 Forget your dream-born mortal weakness. Wake up and know that you and God are one. —
Paramahansa Yogananda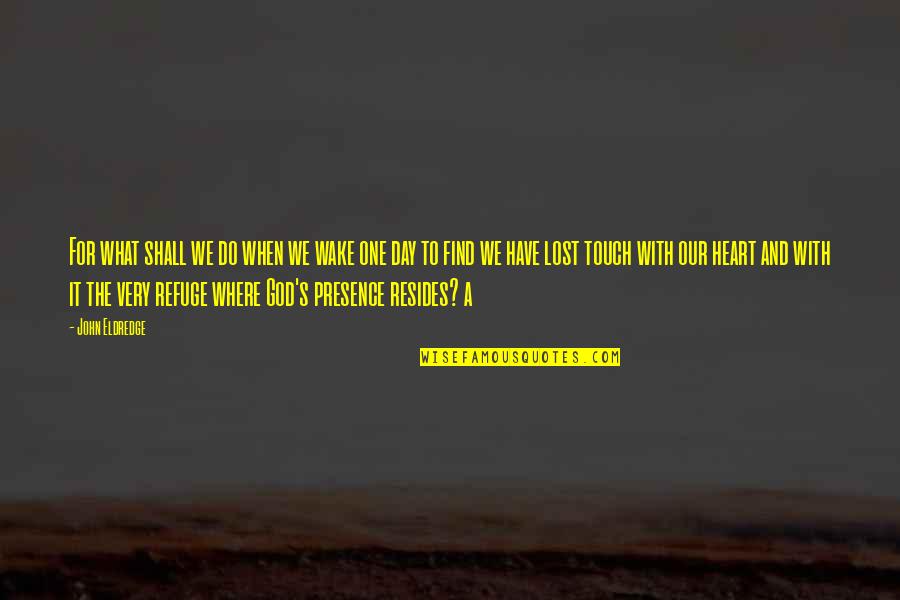 For what shall we do when we wake one day to find we have lost touch with our heart and with it the very refuge where God's presence resides? a —
John Eldredge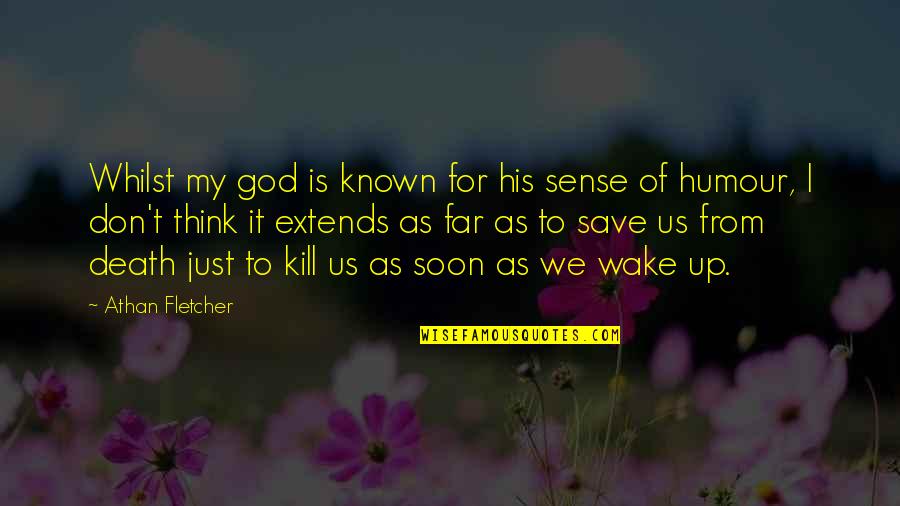 Whilst my god is known for his sense of humour, I don't think it extends as far as to save us from death just to kill us as soon as we wake up. —
Athan Fletcher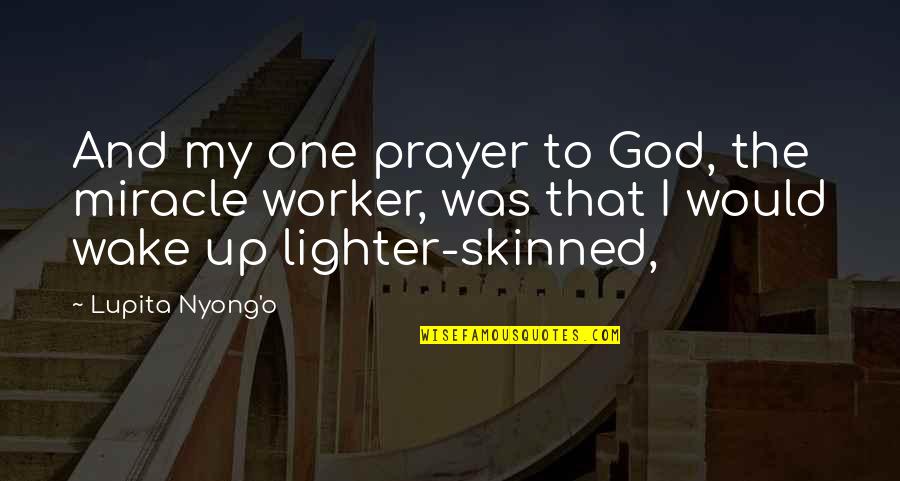 And my one prayer to God, the miracle worker, was that I would wake up lighter-skinned, —
Lupita Nyong'o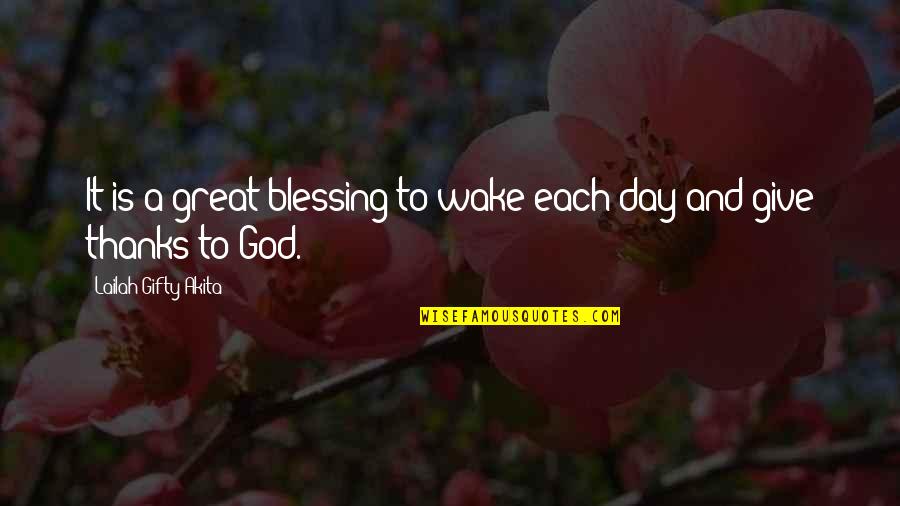 It is a great blessing to wake each day and give thanks to God. —
Lailah Gifty Akita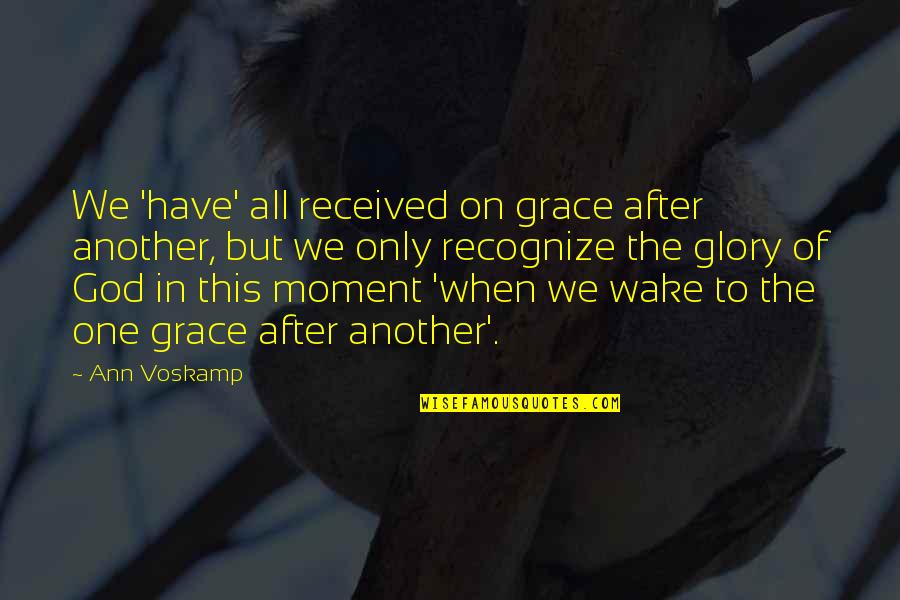 We 'have' all received on grace after another, but we only recognize the glory of God in this moment 'when we wake to the one grace after another'. —
Ann Voskamp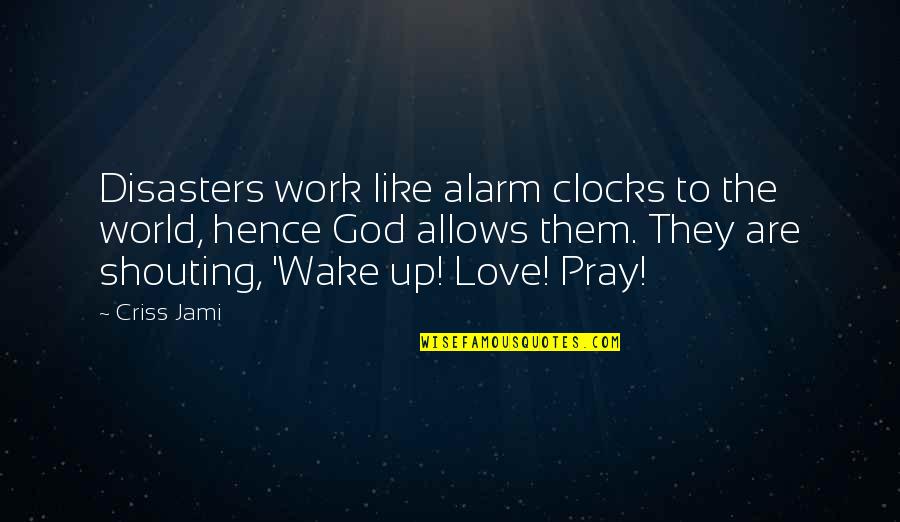 Disasters work like alarm clocks to the world, hence God allows them. They are shouting, 'Wake up! Love! Pray! —
Criss Jami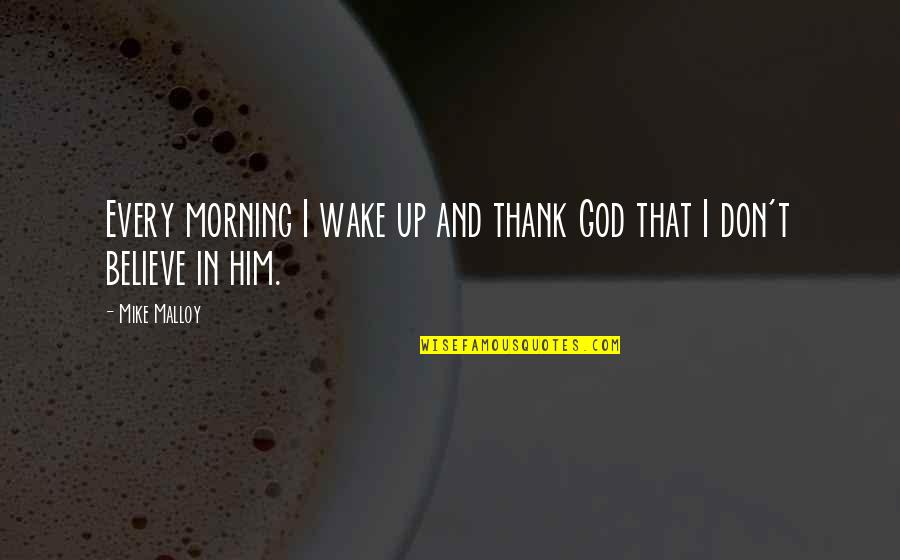 Every morning I wake up and thank God that I don't believe in him. —
Mike Malloy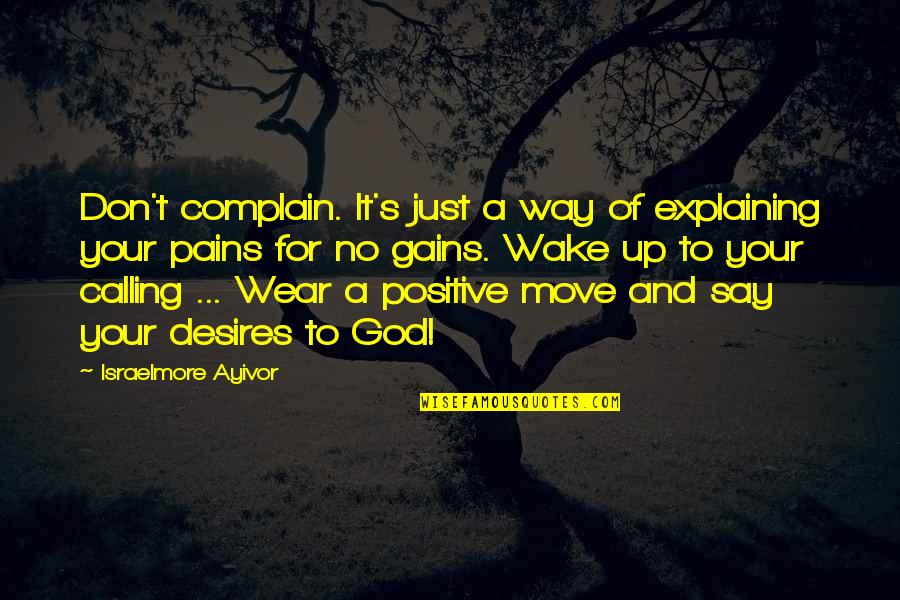 Don't complain. It's just a way of explaining your pains for no gains. Wake up to your calling ... Wear a positive move and say your desires to God! —
Israelmore Ayivor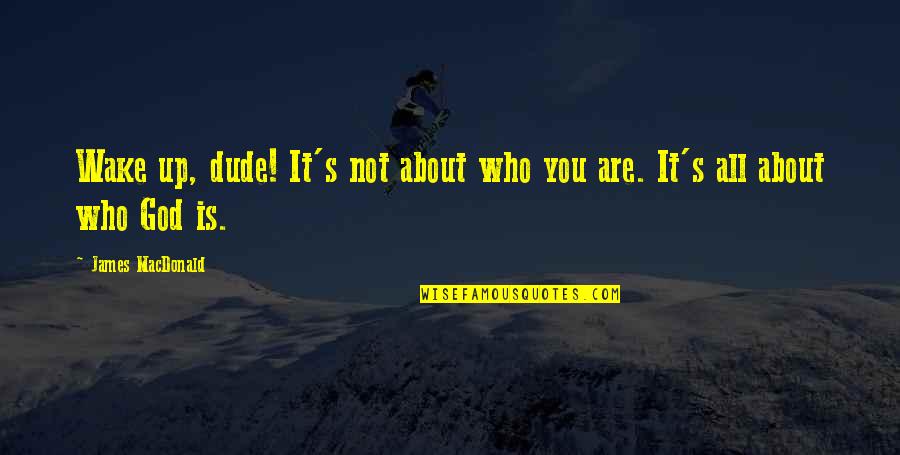 Wake up, dude! It's not about who you are. It's all about who God is. —
James MacDonald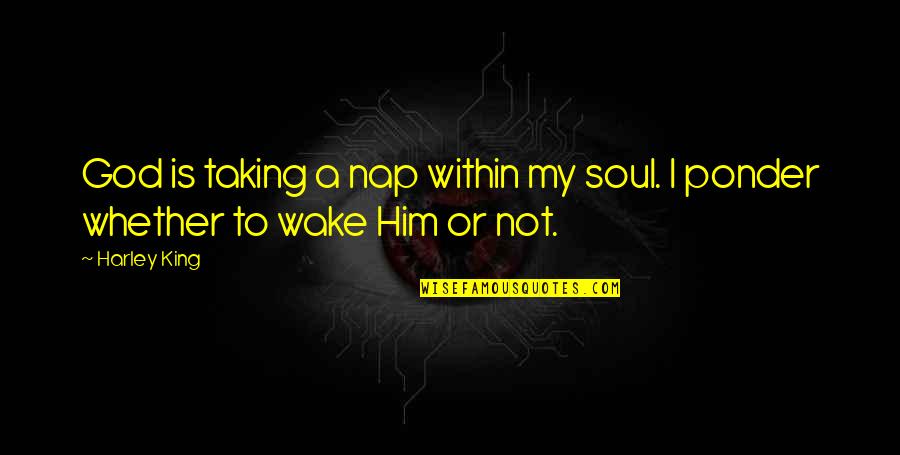 God is taking a nap within my soul. I ponder whether to wake Him or not. —
Harley King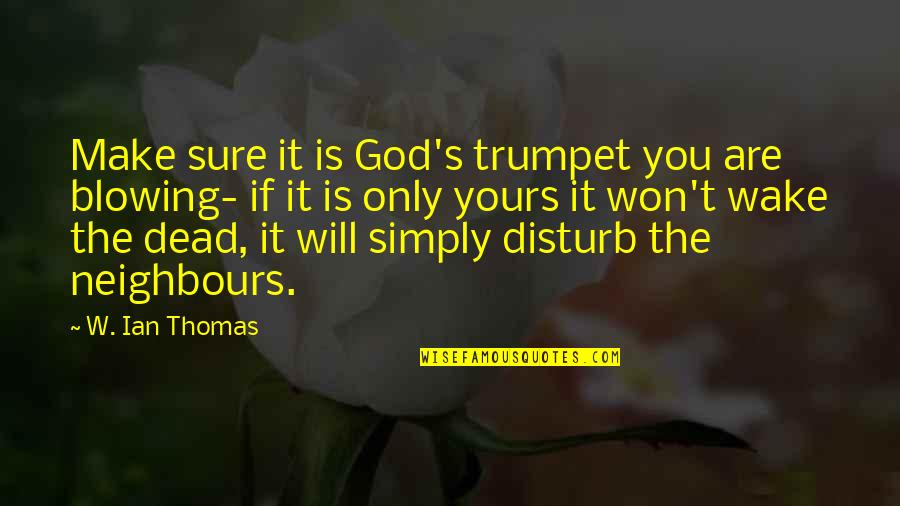 Make sure it is God's trumpet you are blowing-
if it is only yours it won't wake the dead,
it will simply disturb the neighbours. —
W. Ian Thomas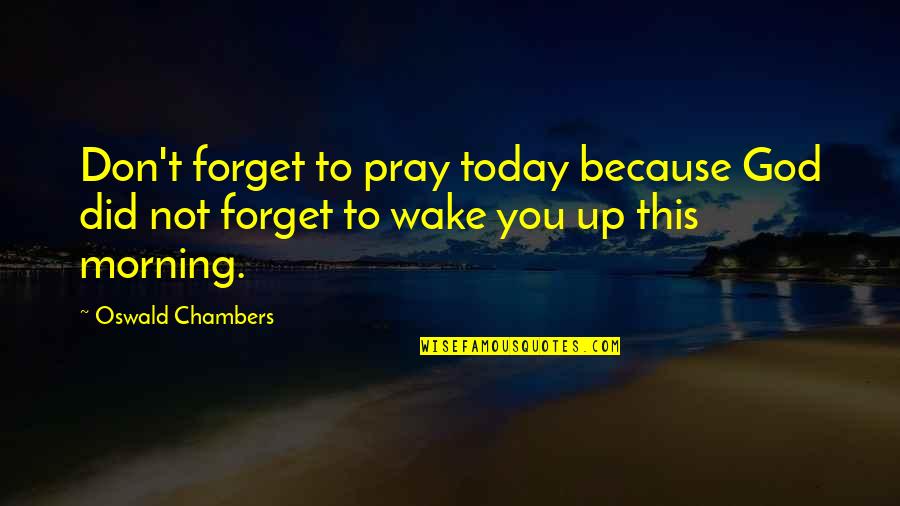 Don't forget to pray today because God did not forget to wake you up this morning. —
Oswald Chambers