Vivekananda Work Quotes
Collection of top 43 famous quotes about Vivekananda Work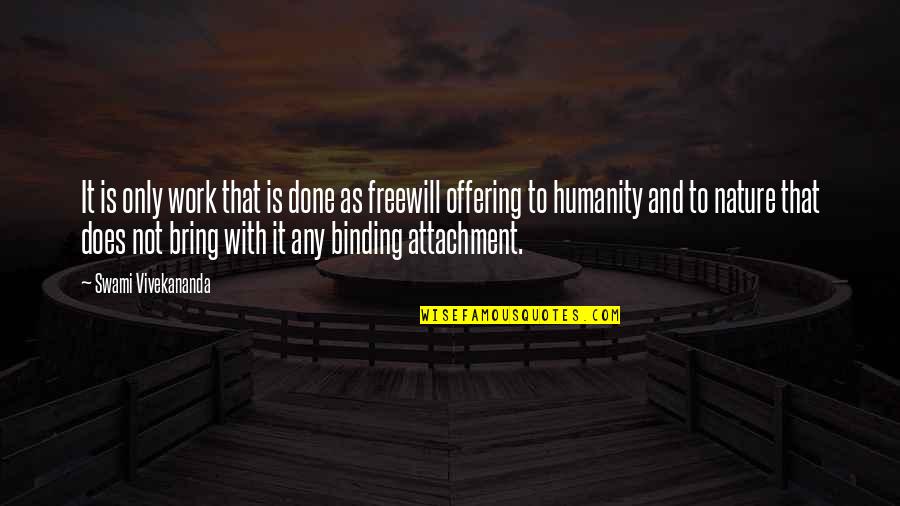 It is only work that is done as freewill offering to humanity and to nature that does not bring with it any binding attachment.
—
Swami Vivekananda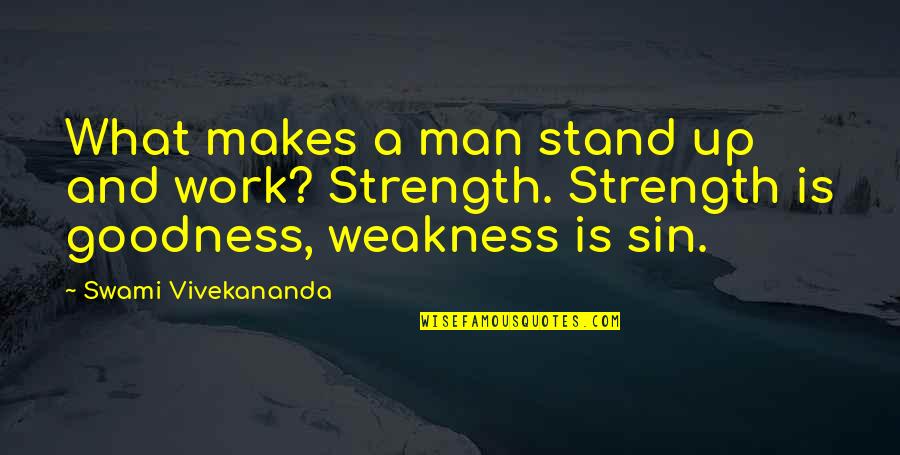 What makes a man stand up and work? Strength. Strength is goodness, weakness is sin.
—
Swami Vivekananda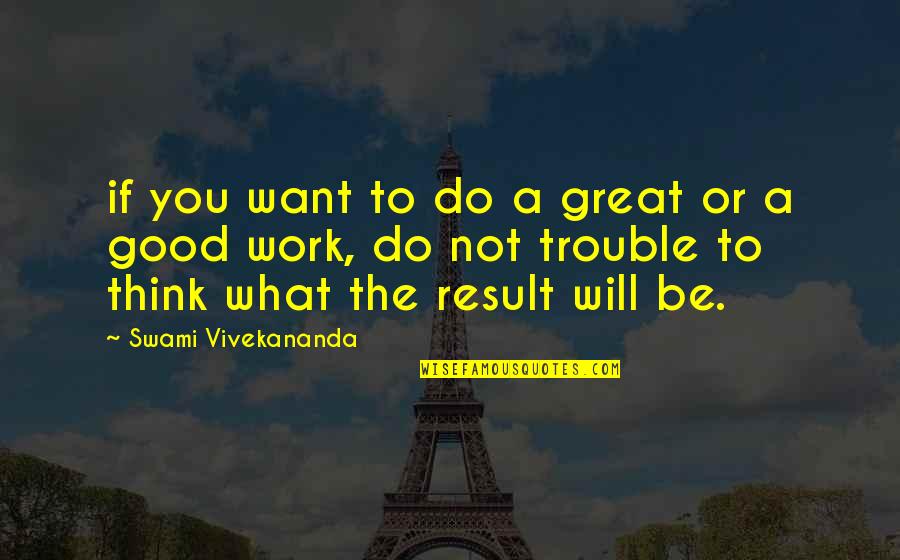 if you want to do a great or a good work, do not trouble to think what the result will be.
—
Swami Vivekananda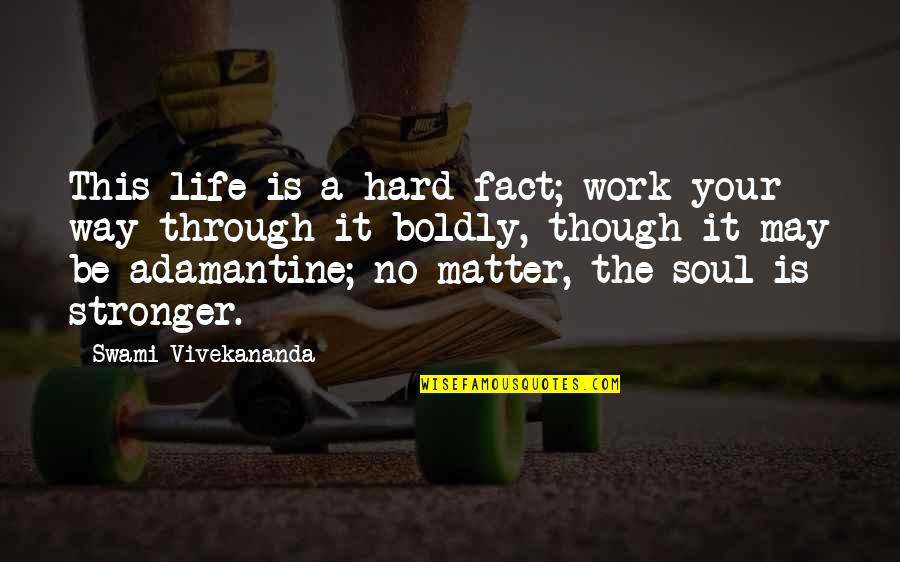 This life is a hard fact; work your way through it boldly, though it may be adamantine; no matter, the soul is stronger. —
Swami Vivekananda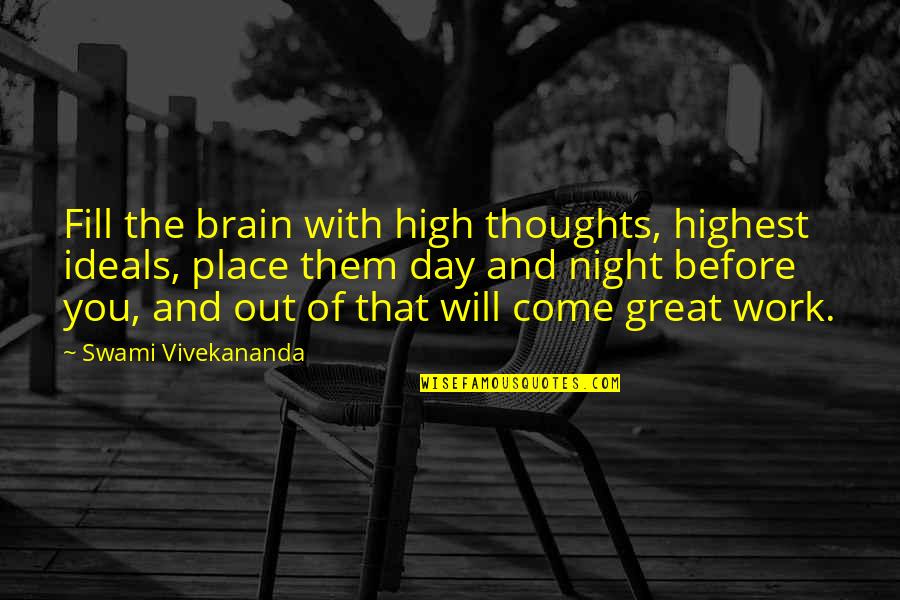 Fill the brain with high thoughts, highest ideals, place them day and night before you, and out of that will come great work. —
Swami Vivekananda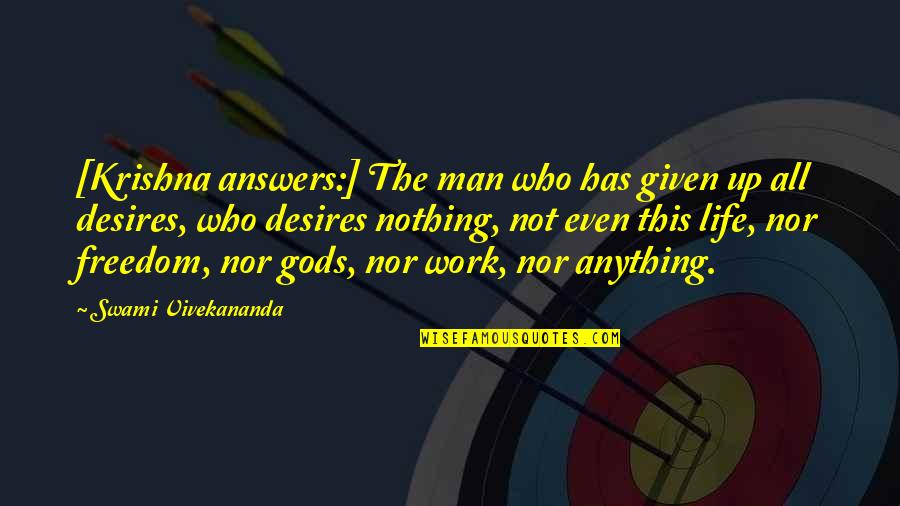 [Krishna answers:] The man who has given up all desires, who desires nothing, not even this life, nor freedom, nor gods, nor work, nor anything. —
Swami Vivekananda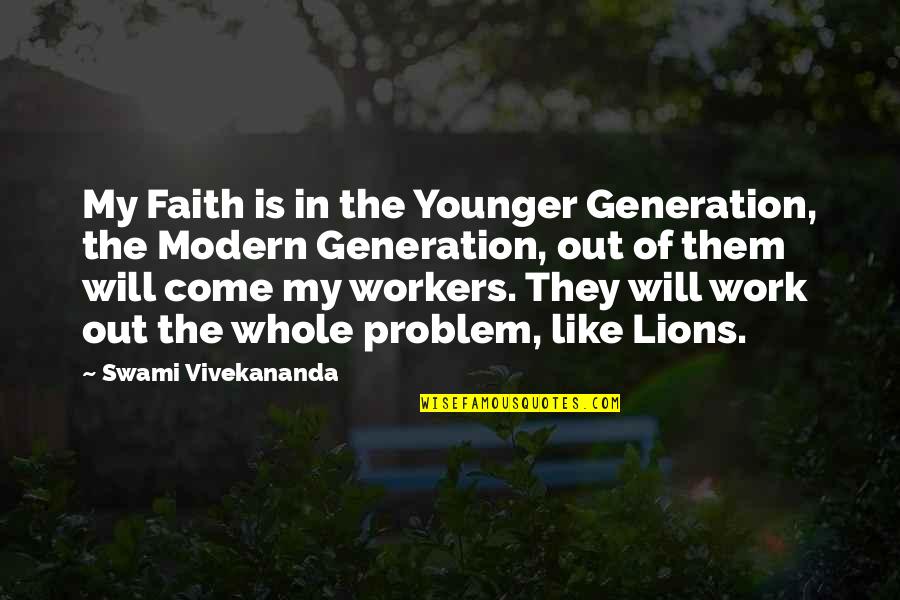 My Faith is in the Younger Generation, the Modern Generation, out of them will come my workers. They will work out the whole problem, like Lions. —
Swami Vivekananda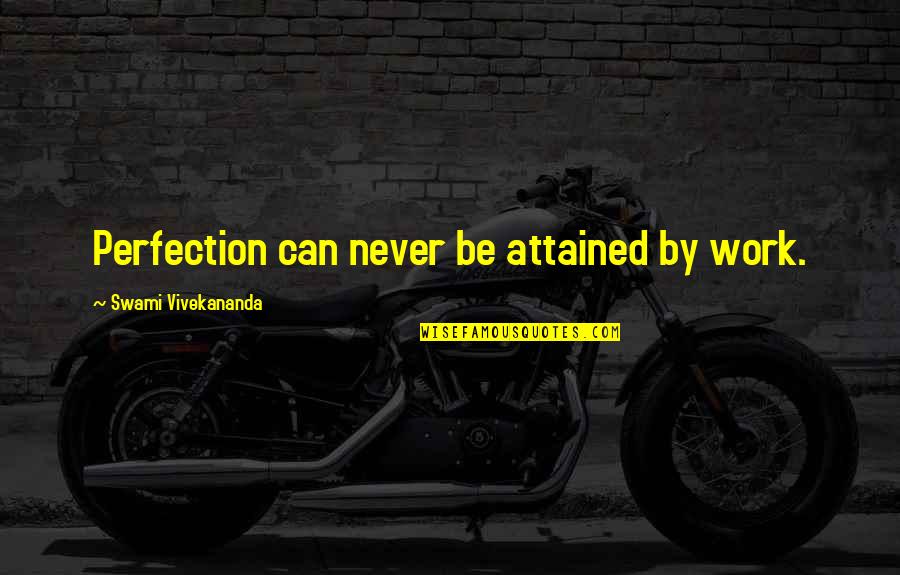 Perfection can never be attained by work. —
Swami Vivekananda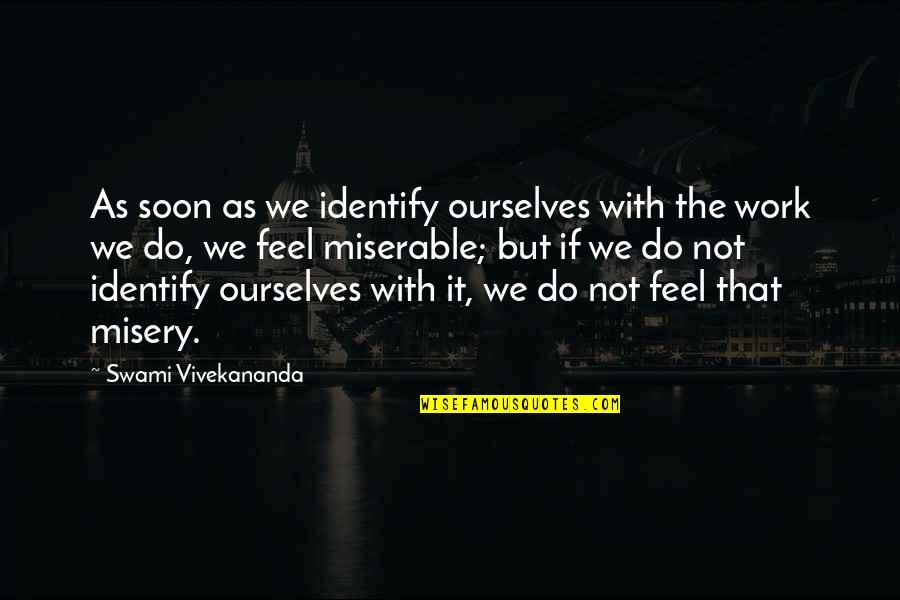 As soon as we identify ourselves with the work we do, we feel miserable; but if we do not identify ourselves with it, we do not feel that misery. —
Swami Vivekananda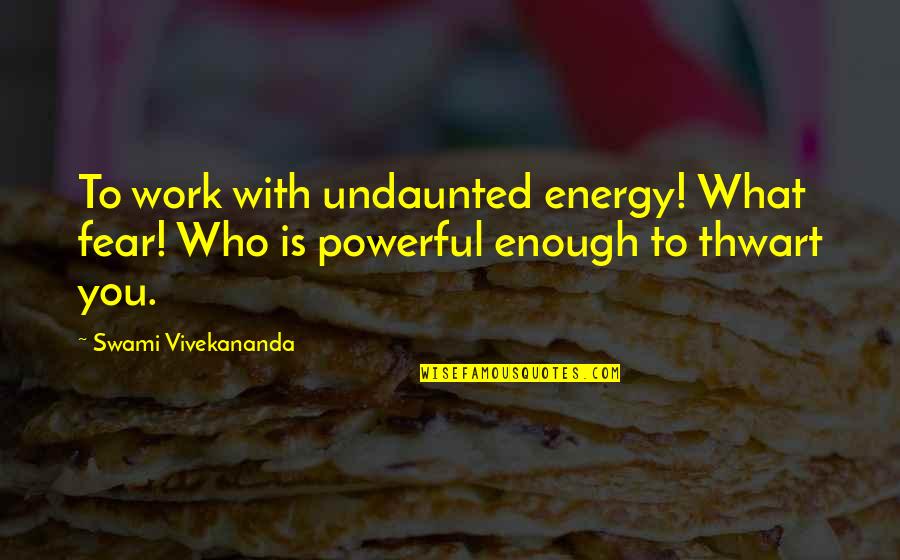 To work with undaunted energy! What fear! Who is powerful enough to thwart you. —
Swami Vivekananda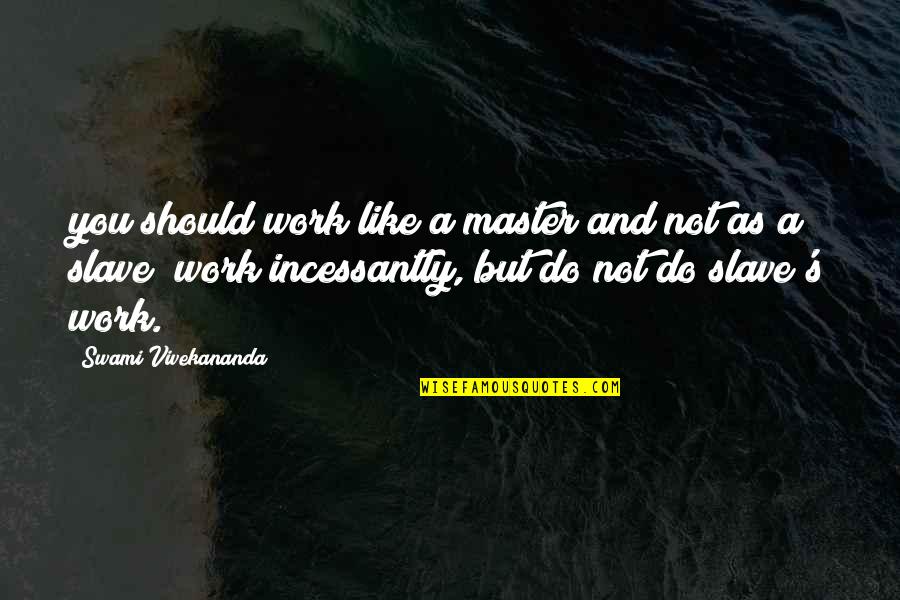 you should work like a master and not as a slave; work incessantly, but do not do slave's work. —
Swami Vivekananda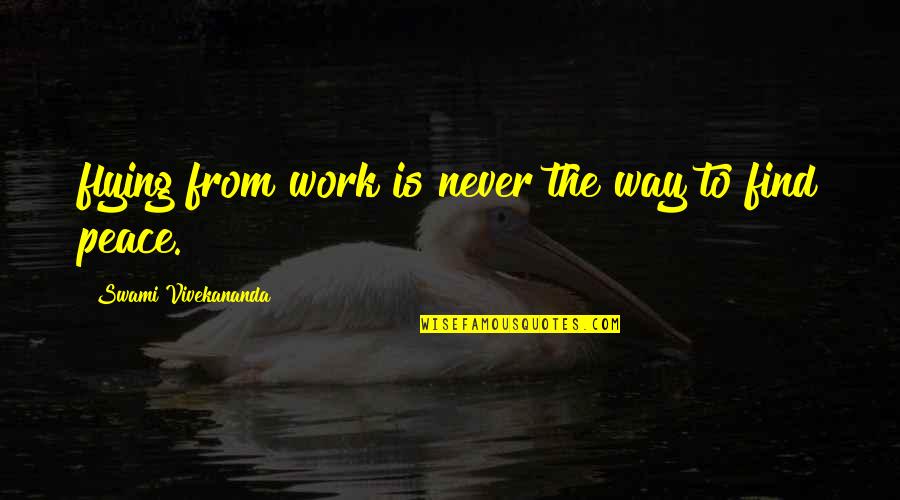 flying from work is never the way to find peace. —
Swami Vivekananda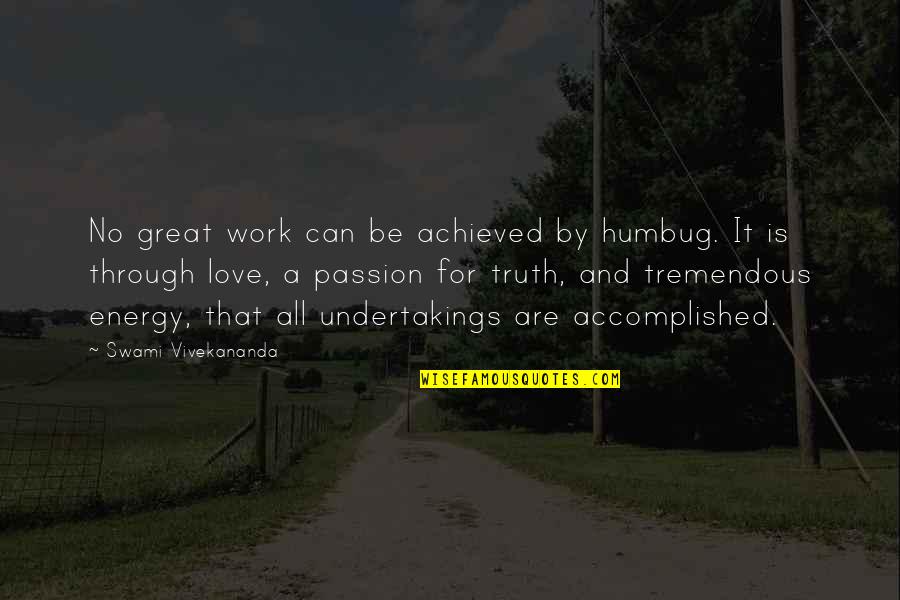 No great work can be achieved by humbug. It is through love, a passion for truth, and tremendous energy, that all undertakings are accomplished. —
Swami Vivekananda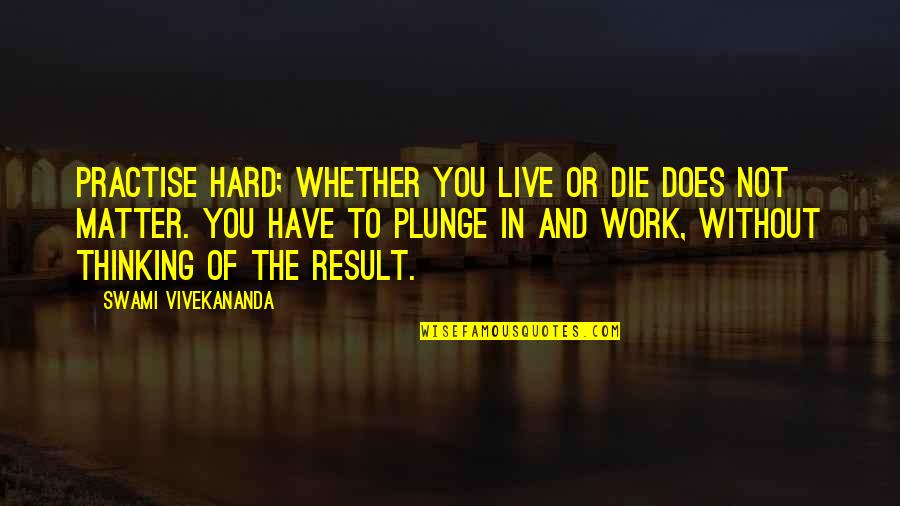 Practise hard; whether you live or die does not matter. You have to plunge in and work, without thinking of the result. —
Swami Vivekananda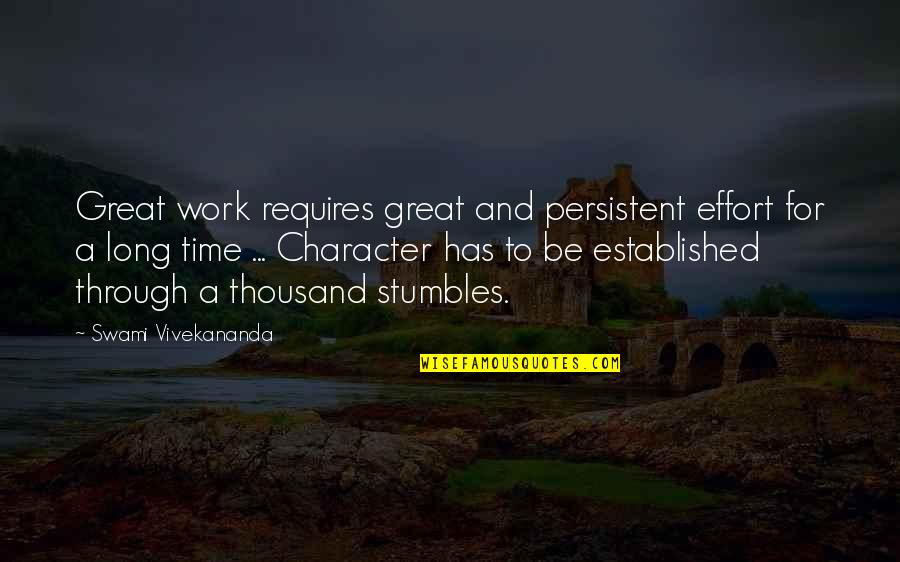 Great work requires great and persistent effort for a long time ... Character has to be established through a thousand stumbles. —
Swami Vivekananda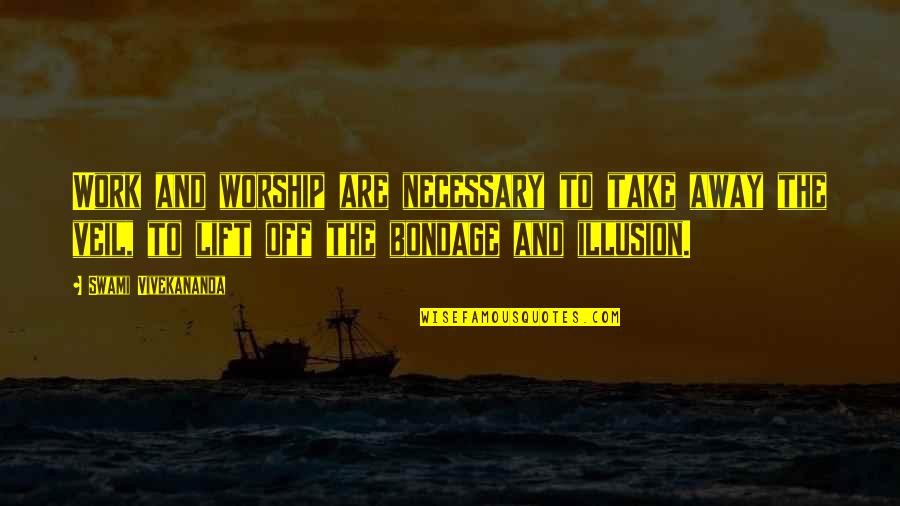 Work and worship are necessary to take away the veil, to lift off the bondage and illusion. —
Swami Vivekananda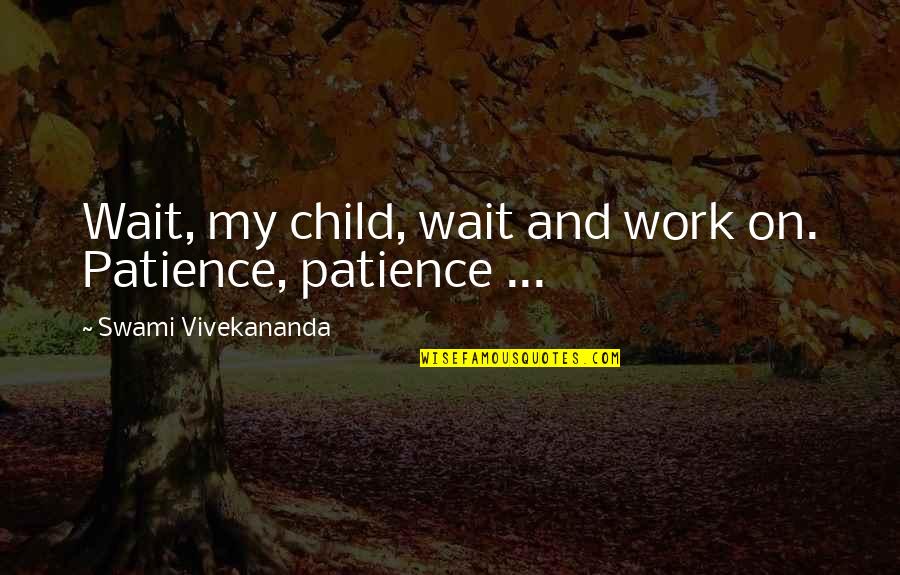 Wait, my child, wait and work on. Patience, patience ... —
Swami Vivekananda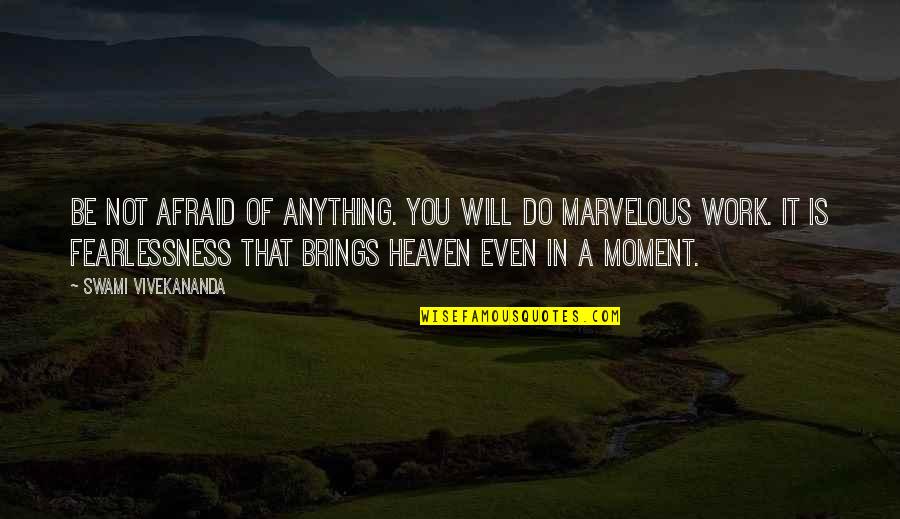 Be not Afraid of anything. You will do Marvelous work. it is Fearlessness that brings Heaven even in a moment. —
Swami Vivekananda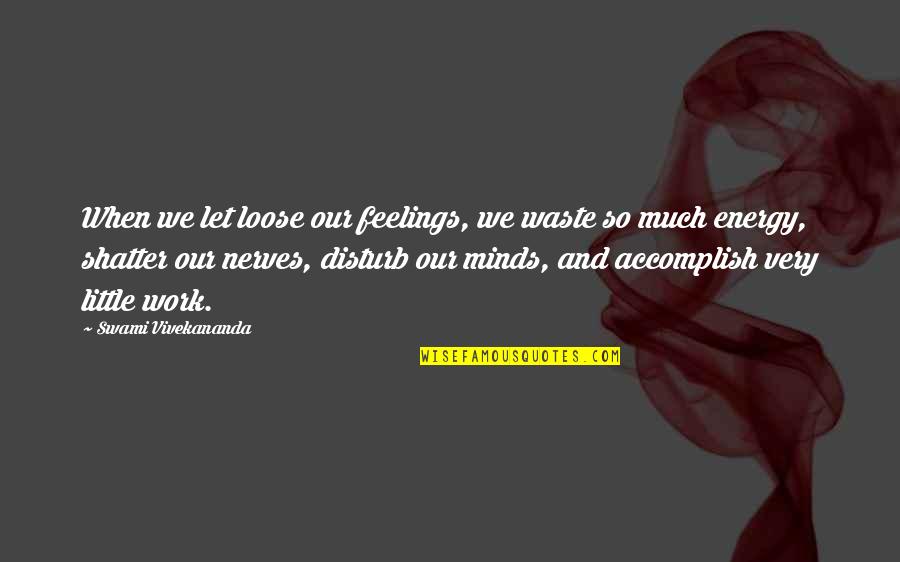 When we let loose our feelings, we waste so much energy, shatter our nerves, disturb our minds, and accomplish very little work. —
Swami Vivekananda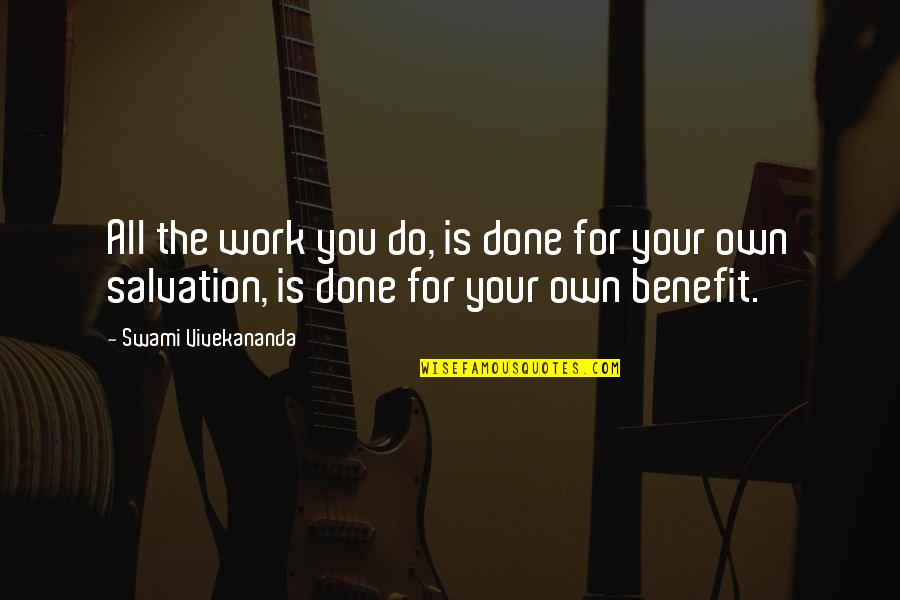 All the work you do, is done for your own salvation, is done for your own benefit. —
Swami Vivekananda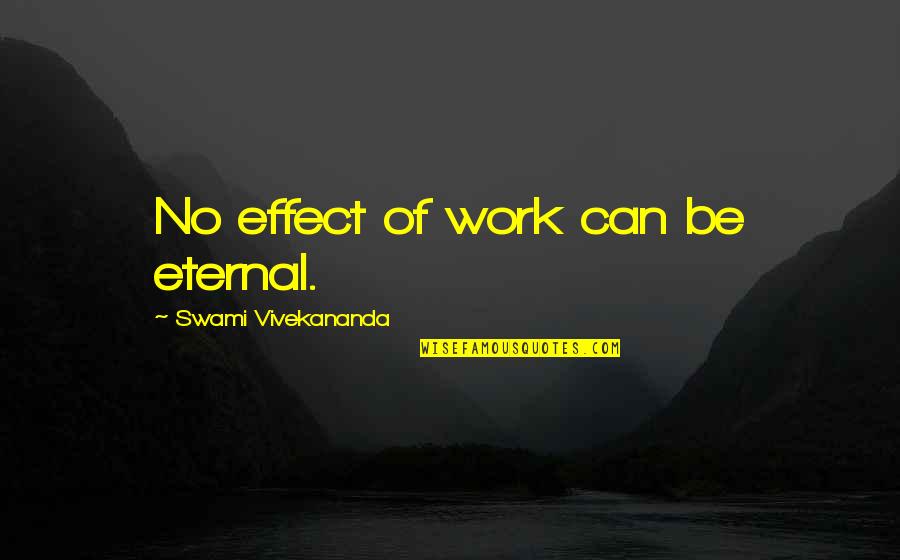 No effect of work can be eternal. —
Swami Vivekananda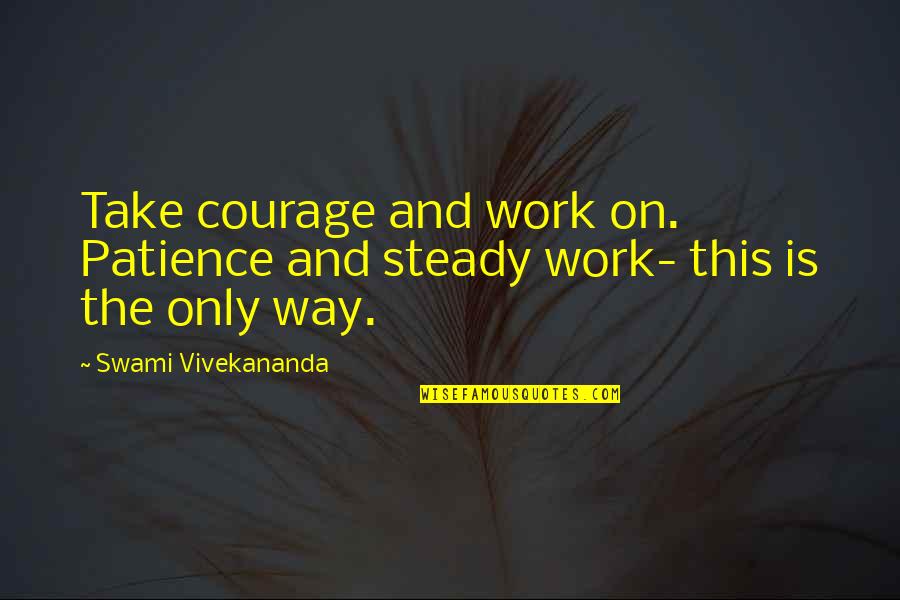 Take courage and work on. Patience and steady work- this is the only way. —
Swami Vivekananda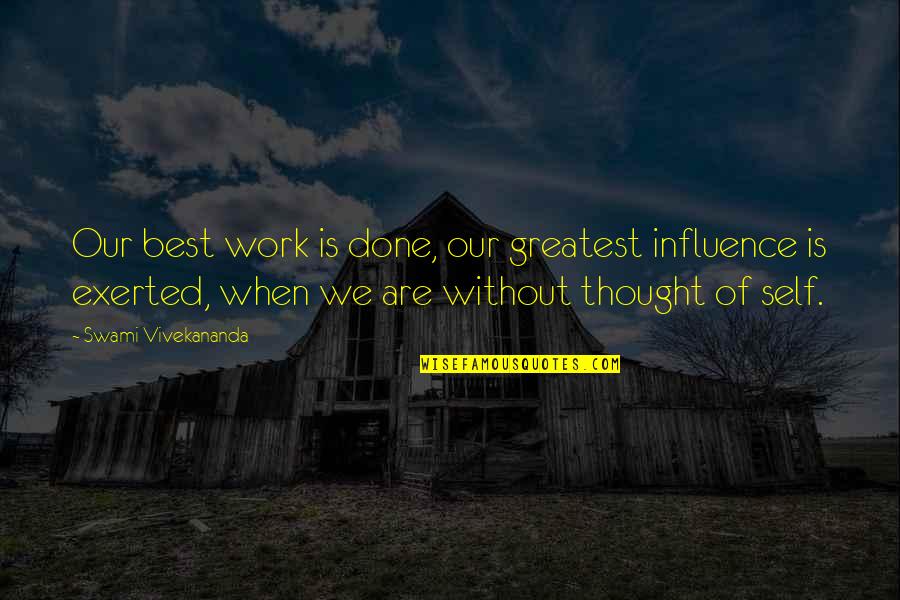 Our best work is done, our greatest influence is exerted, when we are without thought of self. —
Swami Vivekananda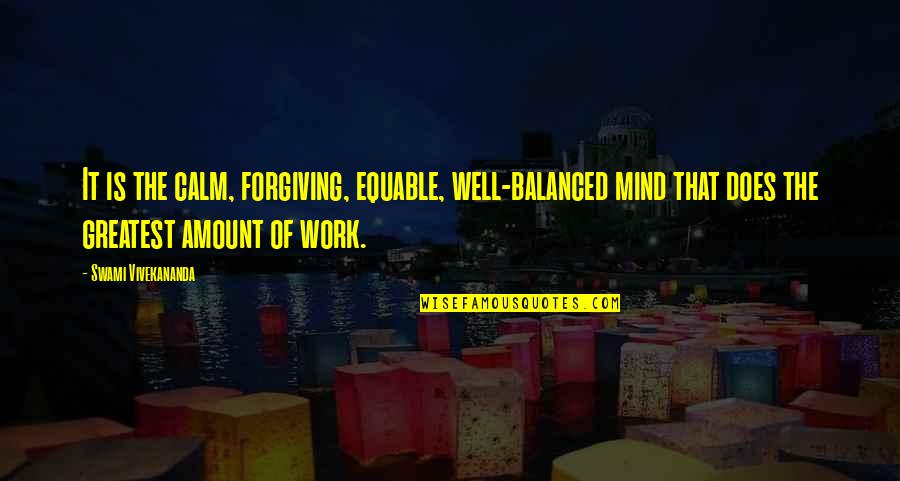 It is the calm, forgiving, equable, well-balanced mind that does the greatest amount of work. —
Swami Vivekananda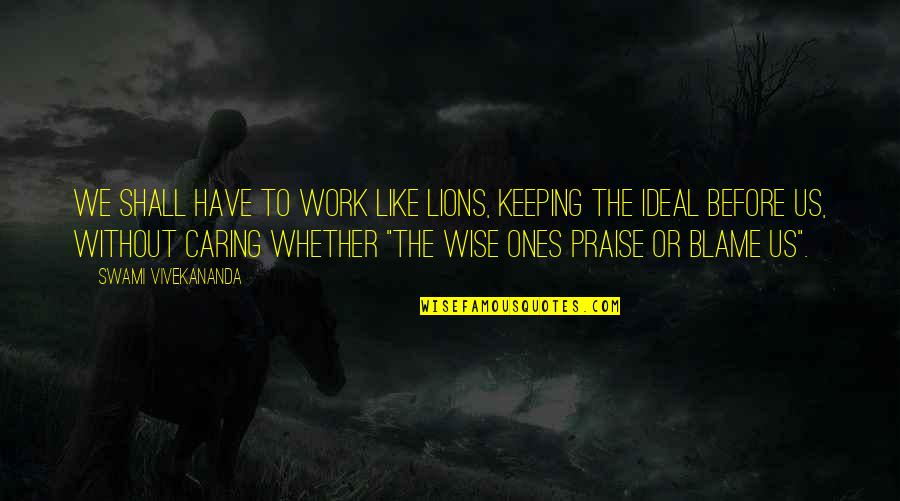 We shall have to work like lions, keeping the ideal before us, without caring whether "the wise ones praise or blame us". —
Swami Vivekananda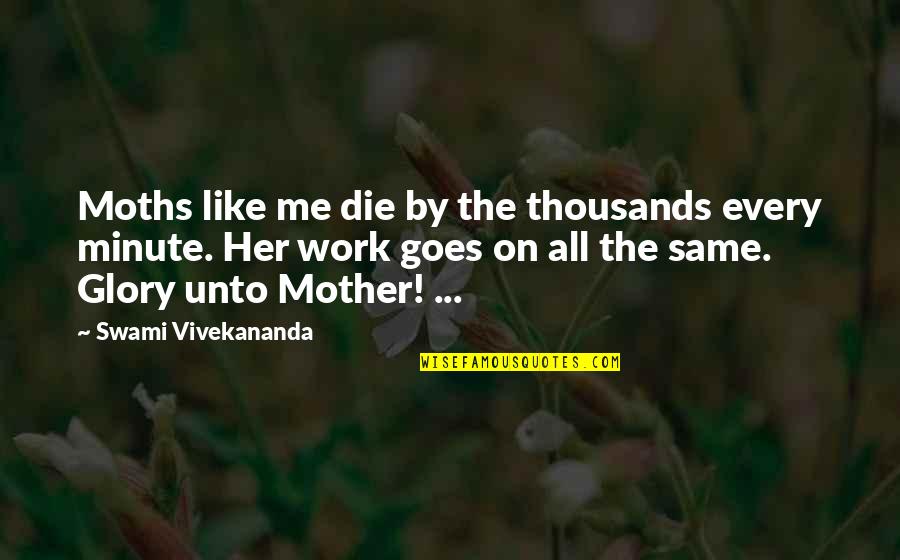 Moths like me die by the thousands every minute. Her work goes on all the same. Glory unto Mother! ... —
Swami Vivekananda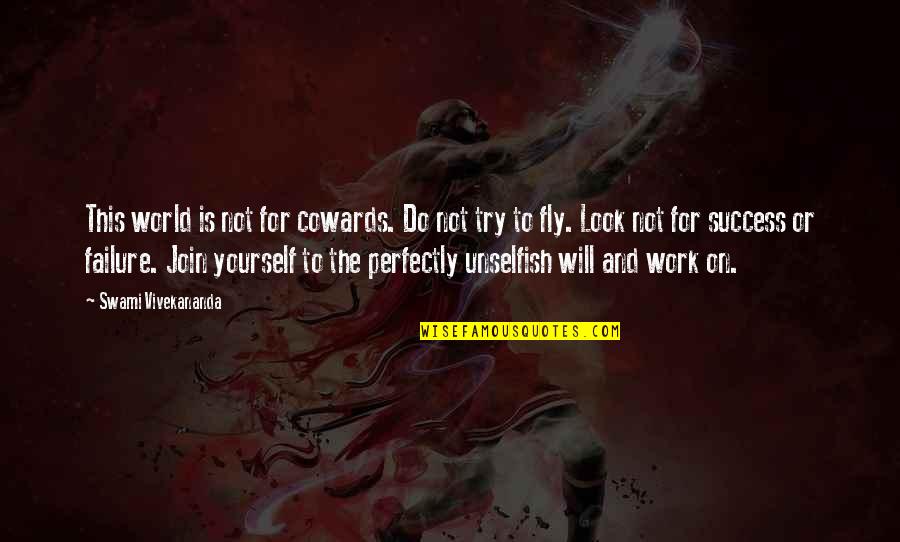 This world is not for cowards. Do not try to fly. Look not for success or failure. Join yourself to the perfectly unselfish will and work on. —
Swami Vivekananda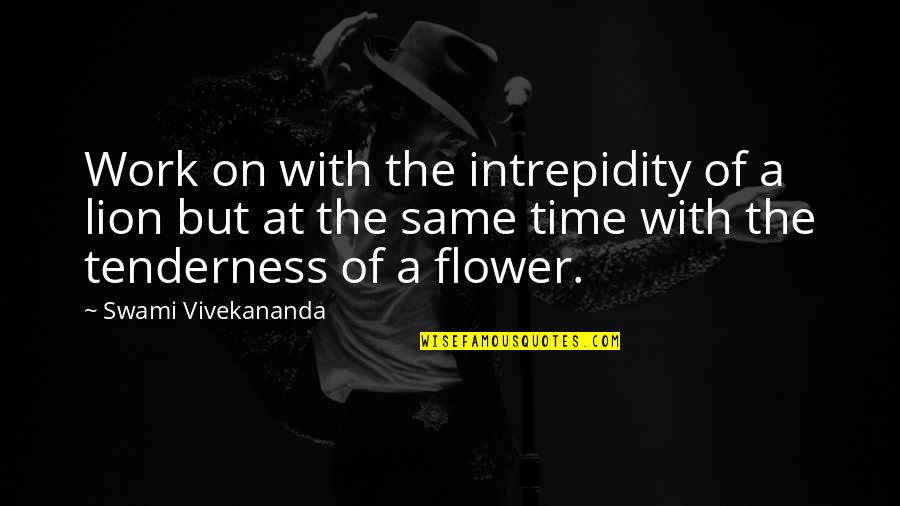 Work on with the intrepidity of a lion but at the same time with the tenderness of a flower. —
Swami Vivekananda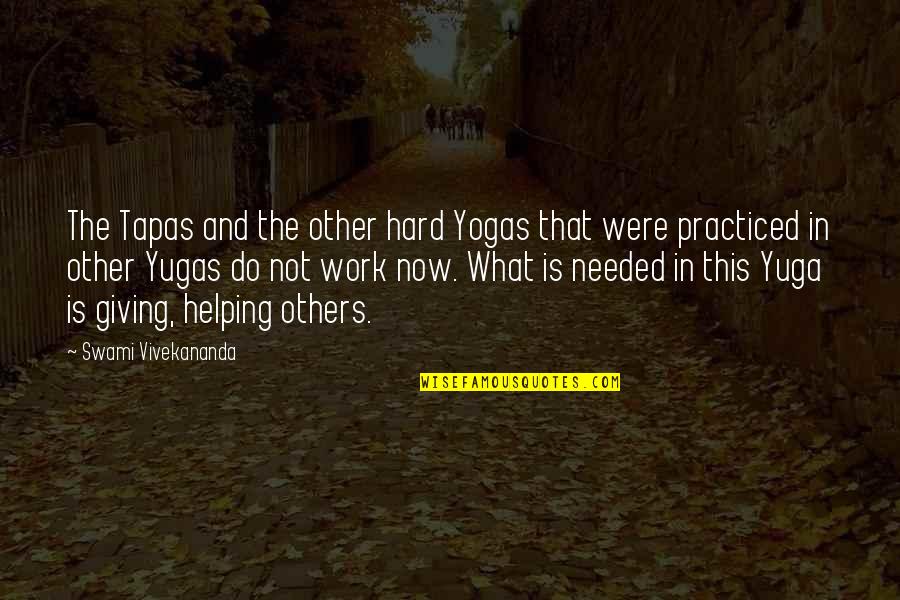 The Tapas and the other hard Yogas that were practiced in other Yugas do not work now. What is needed in this Yuga is giving, helping others. —
Swami Vivekananda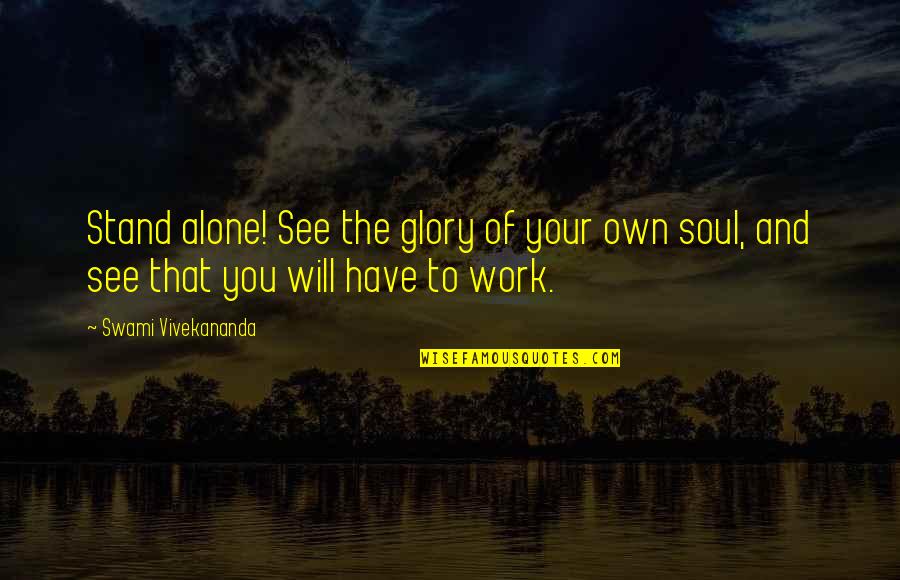 Stand alone! See the glory of your own soul, and see that you will have to work. —
Swami Vivekananda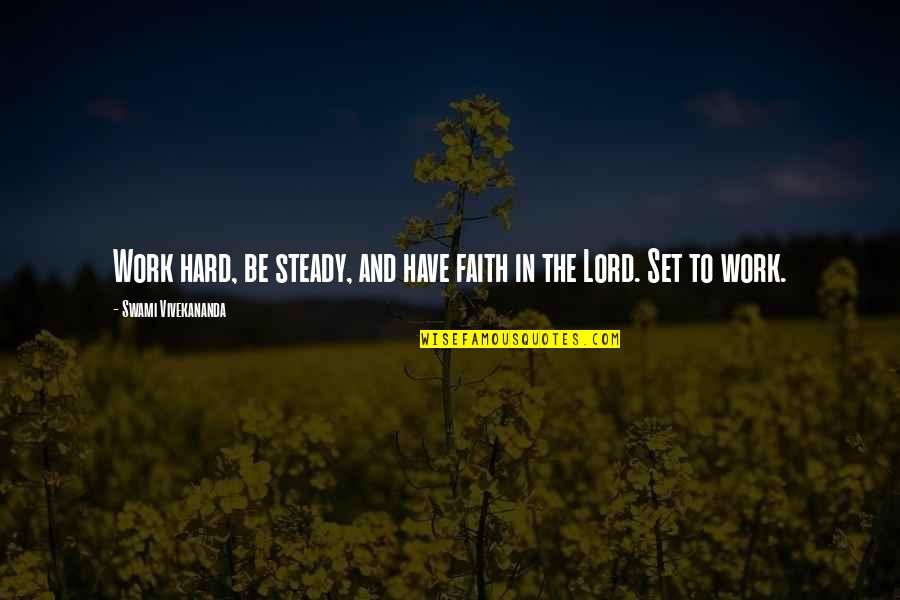 Work hard, be steady, and have faith in the Lord. Set to work. —
Swami Vivekananda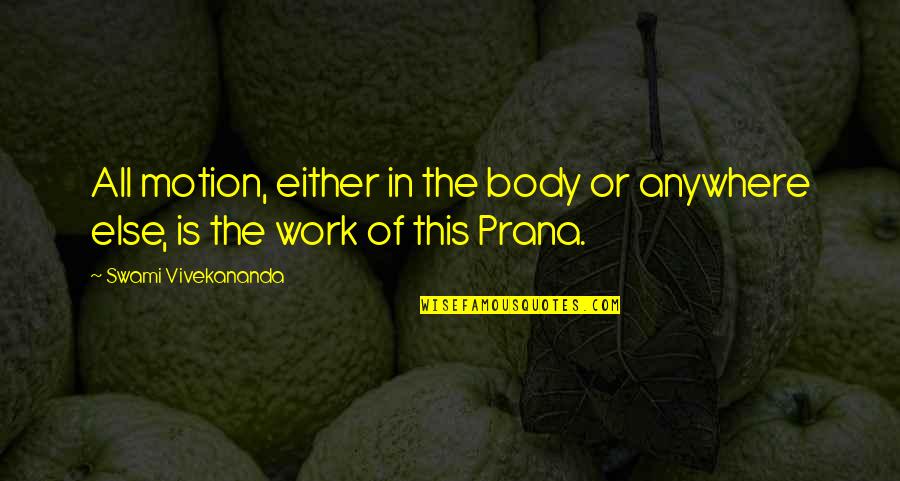 All motion, either in the body or anywhere else, is the work of this Prana. —
Swami Vivekananda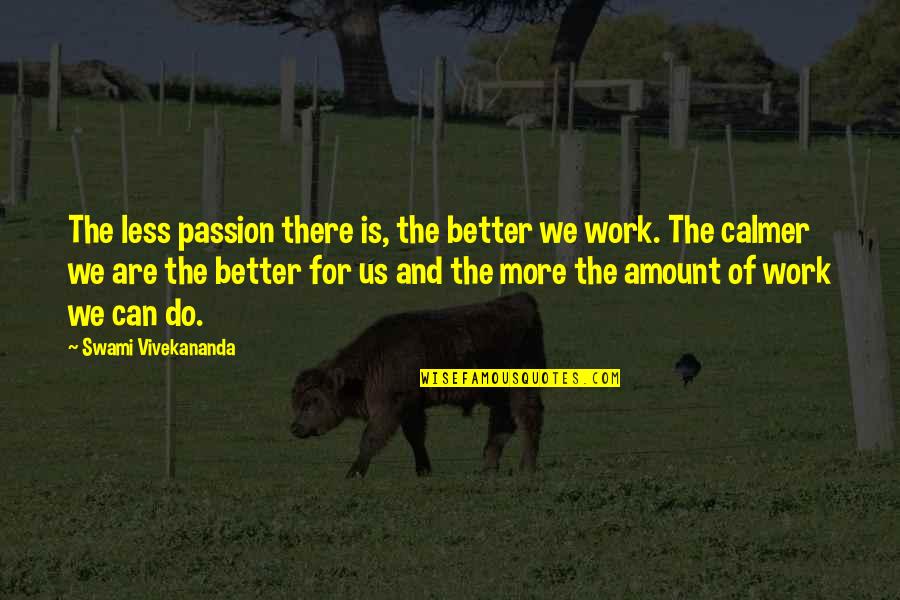 The less passion there is, the better we work. The calmer we are the better for us and the more the amount of work we can do. —
Swami Vivekananda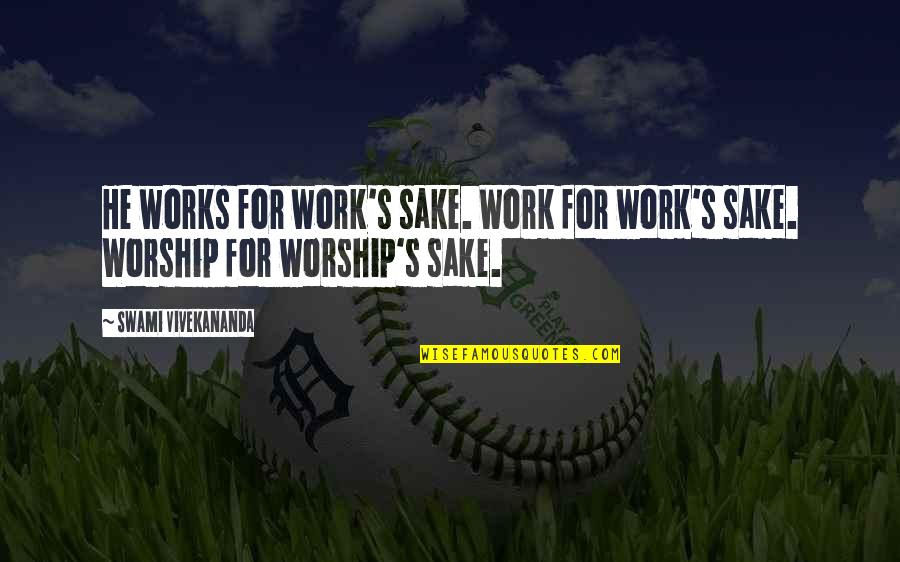 He works for work's sake. Work for work's sake. Worship for worship's sake. —
Swami Vivekananda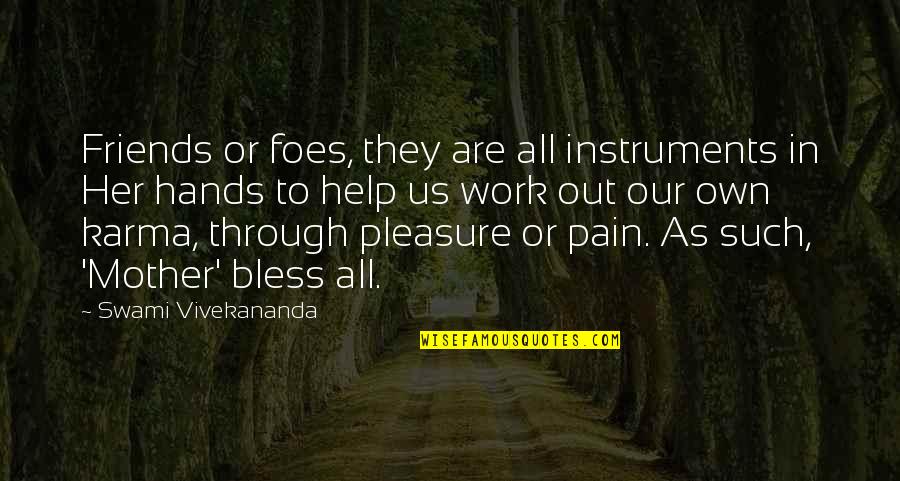 Friends or foes, they are all instruments in Her hands to help us work out our own karma, through pleasure or pain. As such, 'Mother' bless all. —
Swami Vivekananda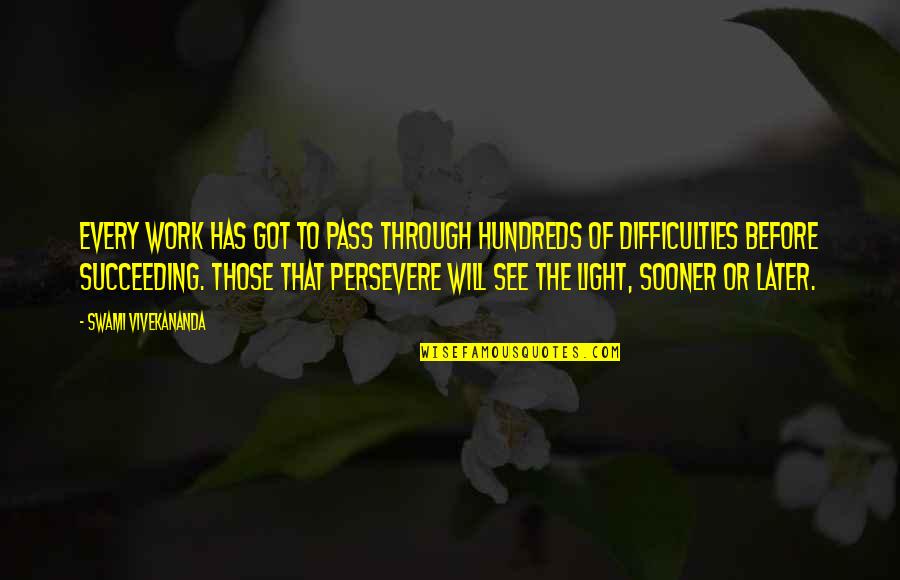 Every work has got to pass through hundreds of difficulties before succeeding. Those that persevere will see the light, sooner or later. —
Swami Vivekananda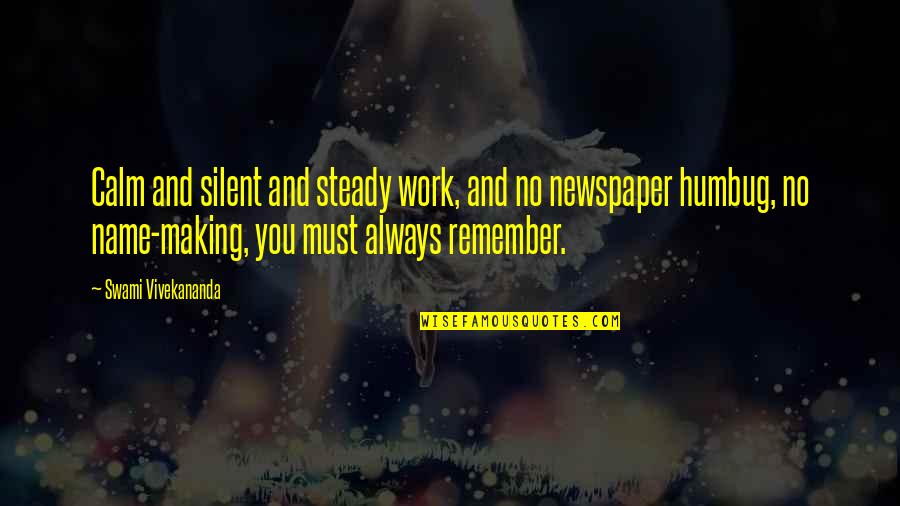 Calm and silent and steady work, and no newspaper humbug, no name-making, you must always remember. —
Swami Vivekananda
Whose meditation is real and effective? Who can really surrender to the will of God? Only the person whose mind has been purified by selfless work. —
Swami Vivekananda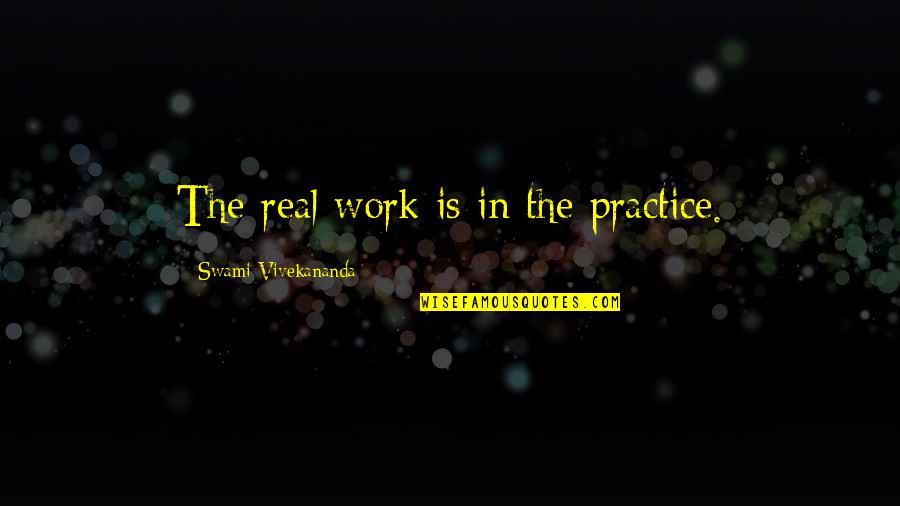 The real work is in the practice. —
Swami Vivekananda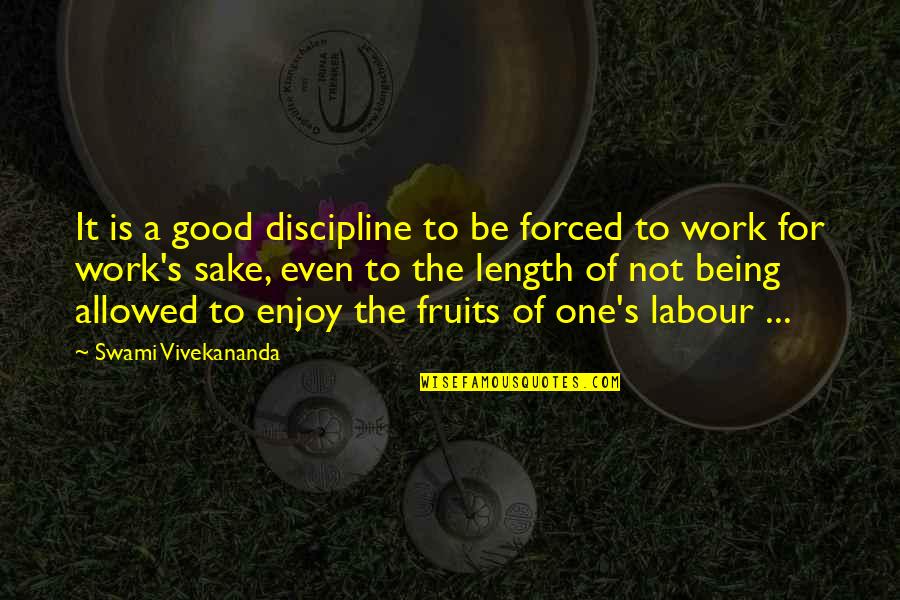 It is a good discipline to be forced to work for work's sake, even to the length of not being allowed to enjoy the fruits of one's labour ... —
Swami Vivekananda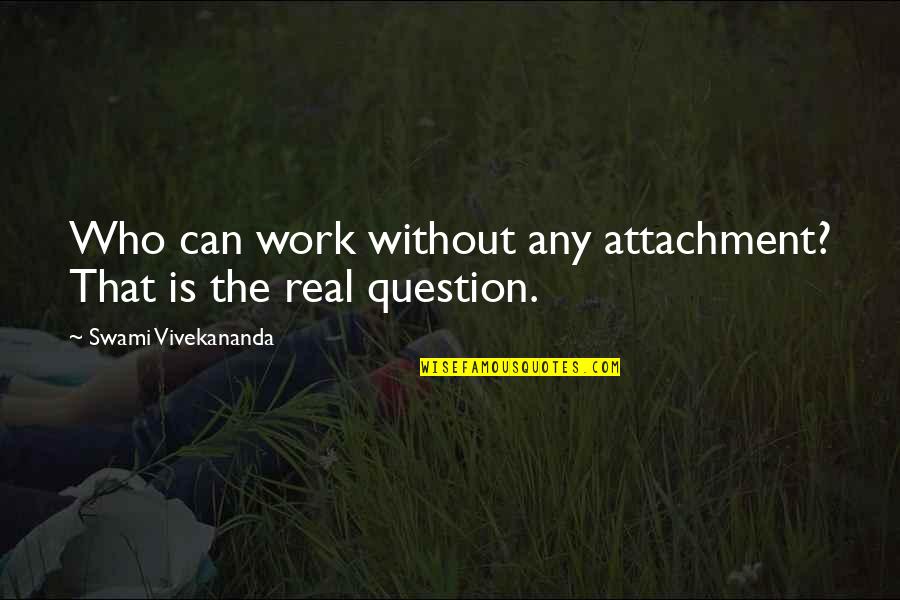 Who can work without any attachment? That is the real question. —
Swami Vivekananda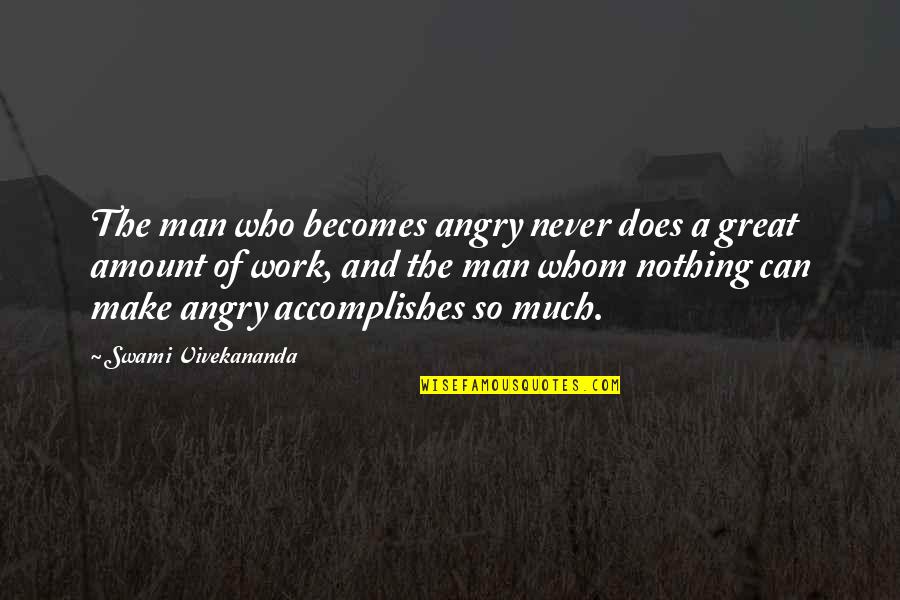 The man who becomes angry never does a great amount of work, and the man whom nothing can make angry accomplishes so much. —
Swami Vivekananda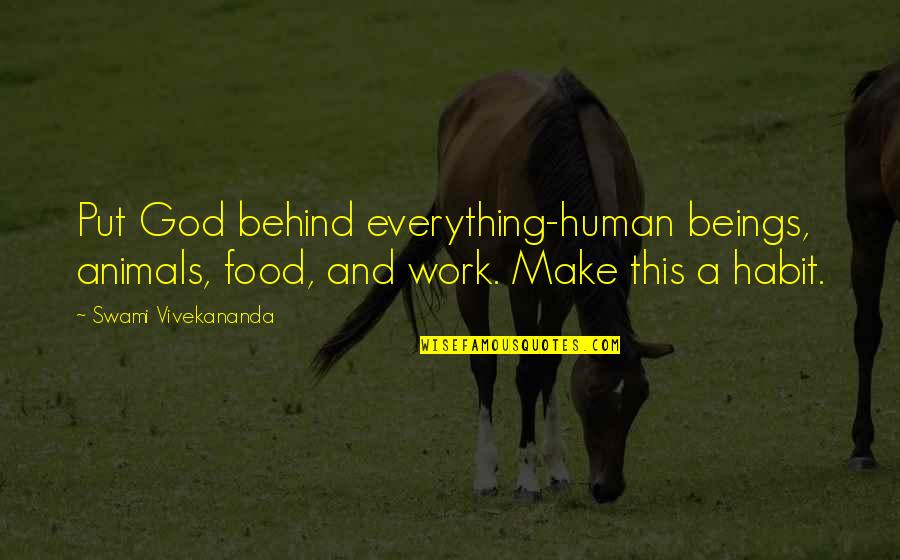 Put God behind everything-human beings, animals, food, and work. Make this a habit. —
Swami Vivekananda