Vision Of Love Quotes
Collection of top 40 famous quotes about Vision Of Love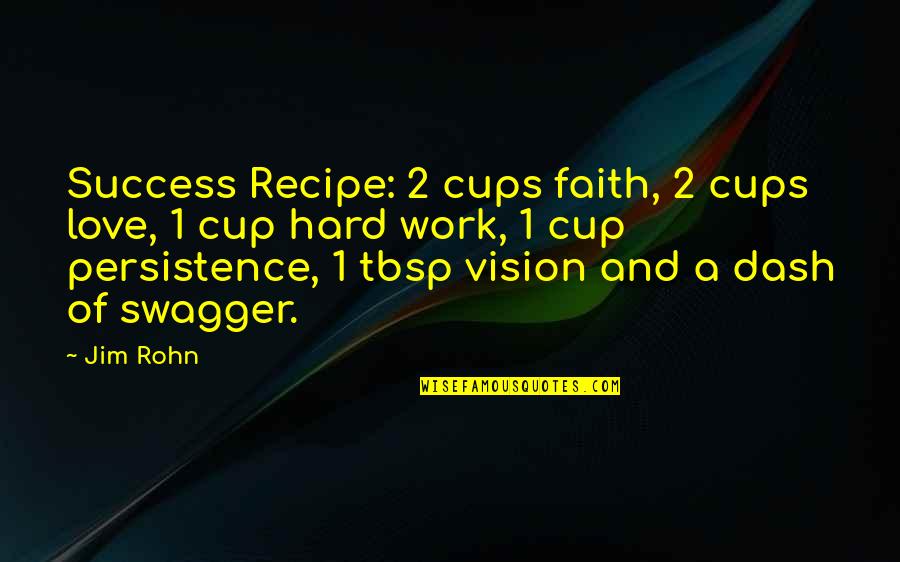 Success Recipe: 2 cups faith, 2 cups love, 1 cup hard work, 1 cup persistence, 1 tbsp vision and a dash of swagger.
—
Jim Rohn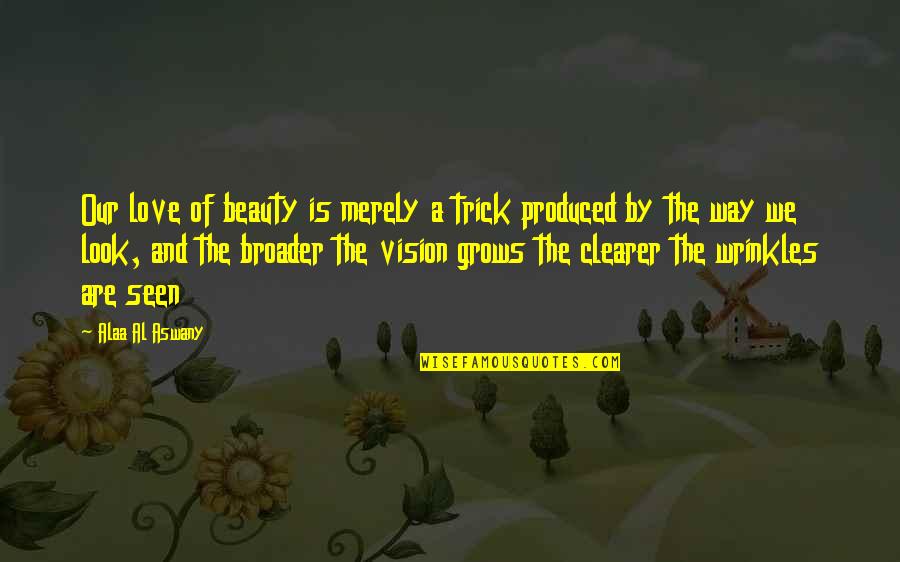 Our love of beauty is merely a trick produced by the way we look, and the broader the vision grows the clearer the wrinkles are seen
—
Alaa Al Aswany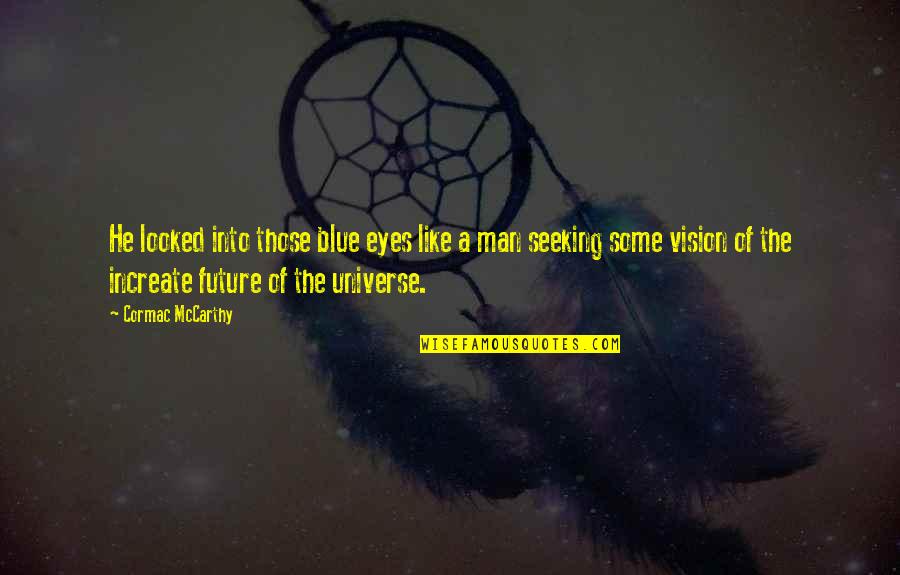 He looked into those blue eyes like a man seeking some vision of the increate future of the universe.
—
Cormac McCarthy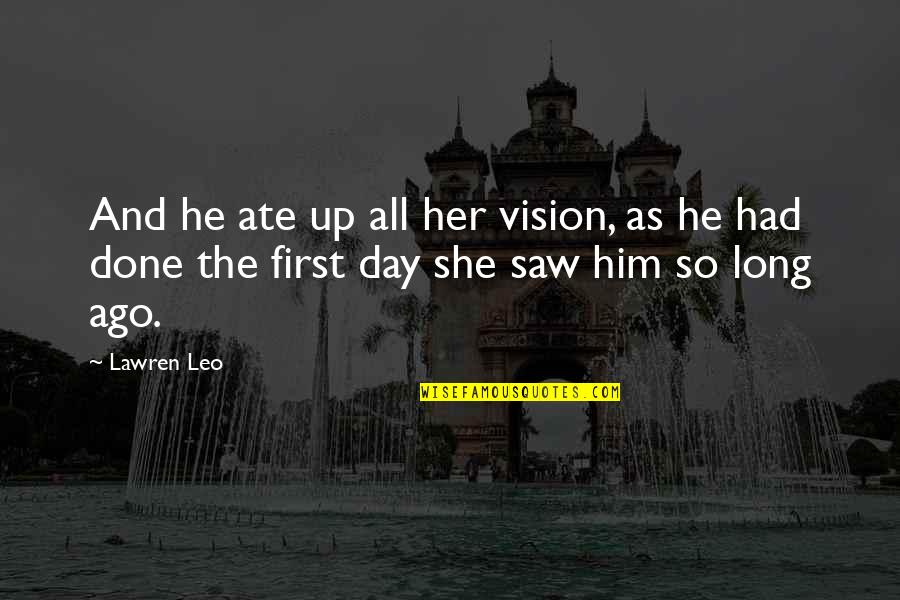 And he ate up all her vision, as he had done the first day she saw him so long ago.
—
Lawren Leo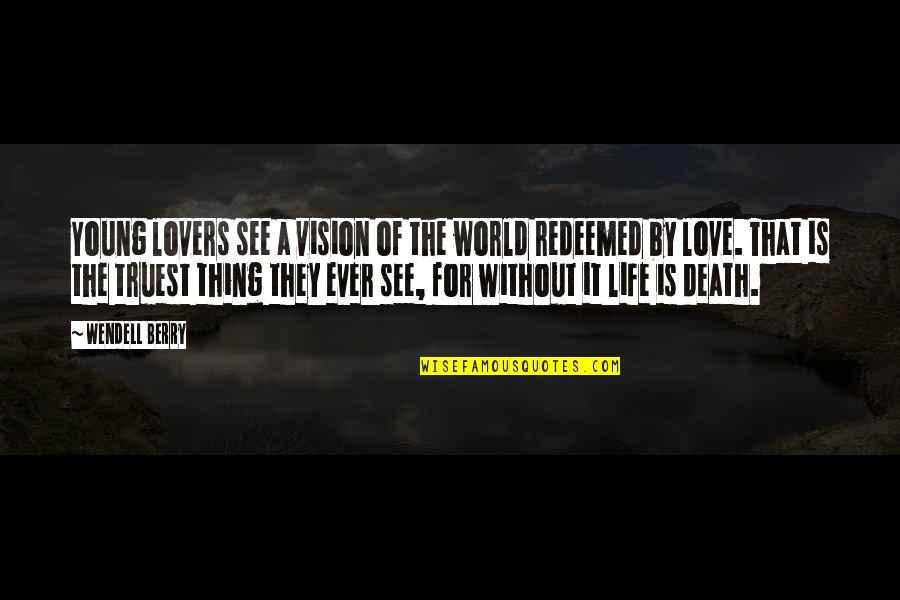 Young lovers see a vision of the world redeemed by love. That is the truest thing they ever see, for without it life is death.
—
Wendell Berry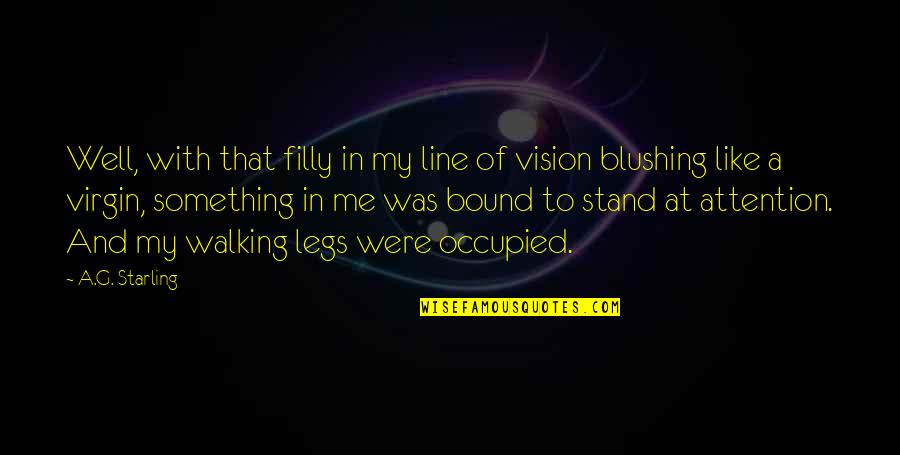 Well, with that filly in my line of vision blushing like a virgin, something in me was bound to stand at attention. And my walking legs were occupied.
—
A.G. Starling
I have always been a fan of 'Star Trek.' I love Gene Roddenberry's vision of the future.
—
LeVar Burton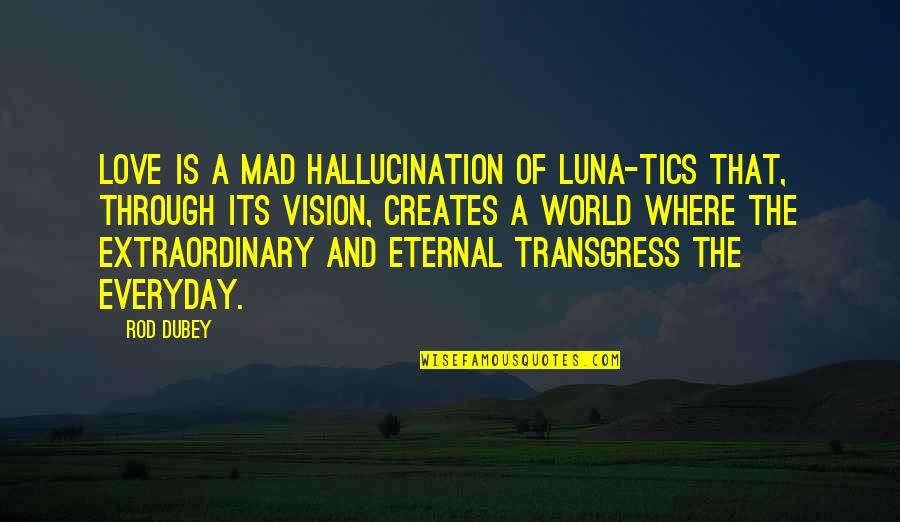 Love is a mad hallucination of luna-tics that, through its vision, creates a world where the extraordinary and eternal transgress the everyday.
—
Rod Dubey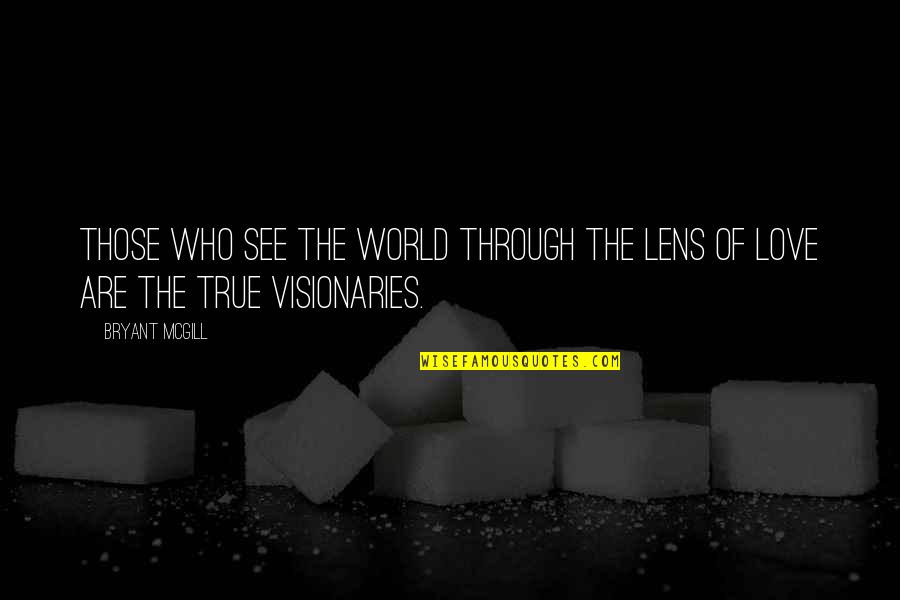 Those who see the world through the lens of love are the true visionaries.
—
Bryant McGill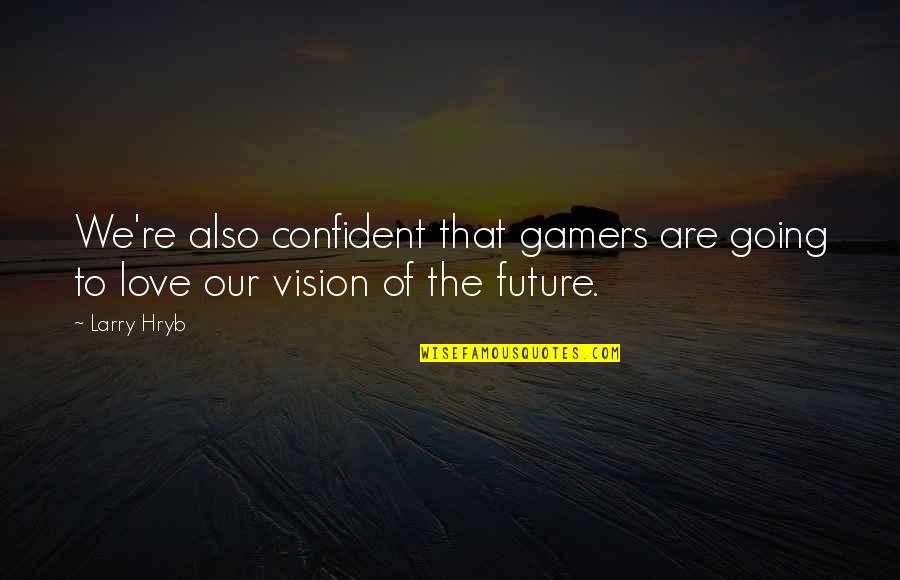 We're also confident that gamers are going to love our vision of the future.
—
Larry Hryb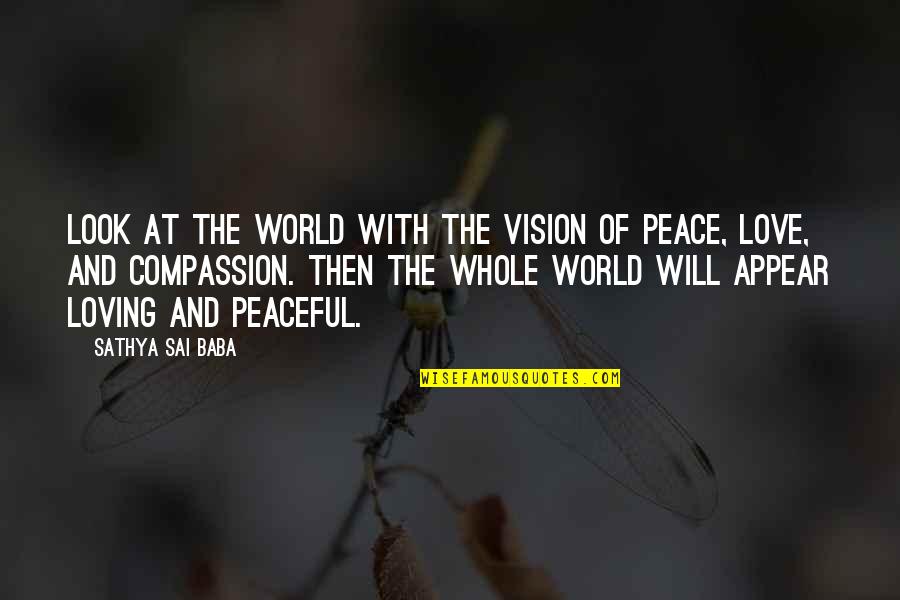 Look at the world with the vision of peace, love, and compassion. Then the whole world will appear loving and peaceful. —
Sathya Sai Baba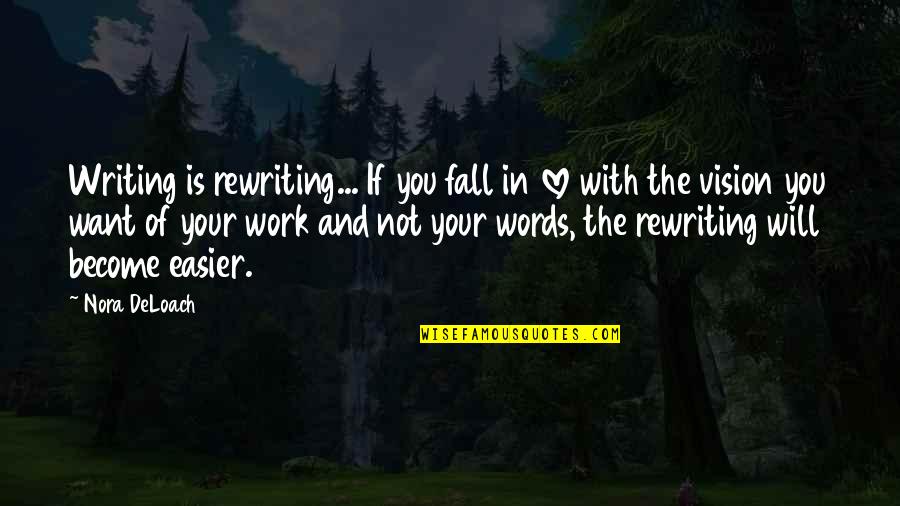 Writing is rewriting... If you fall in love with the vision you want of your work and not your words, the rewriting will become easier. —
Nora DeLoach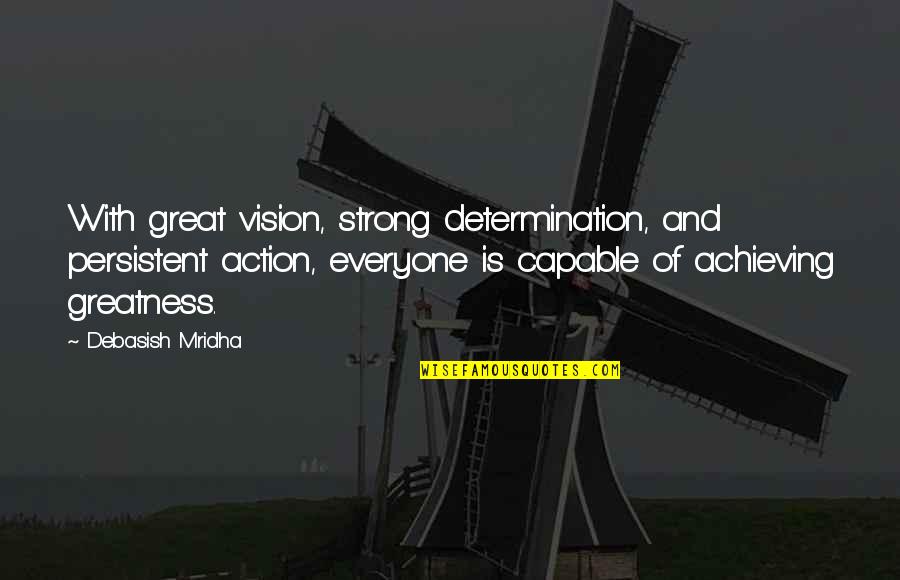 With great vision, strong determination, and persistent action, everyone is capable of achieving greatness. —
Debasish Mridha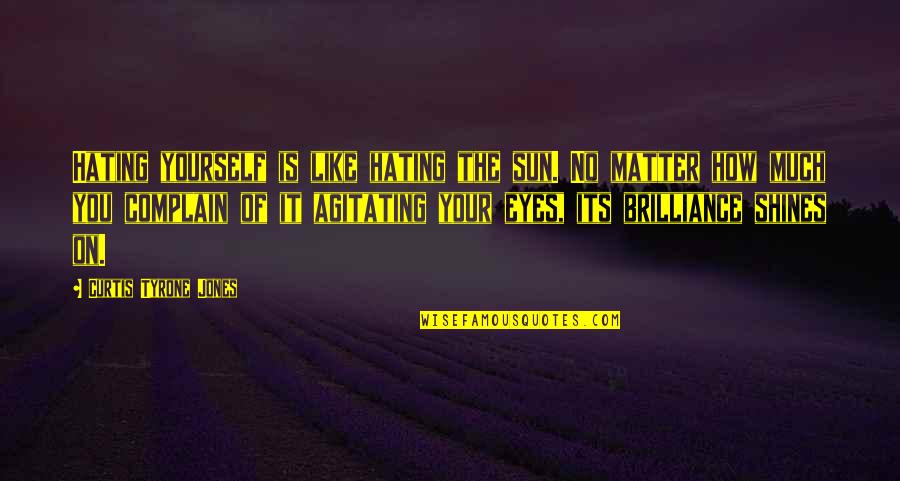 Hating yourself is like hating the sun. No matter how much you complain of it agitating your eyes, its brilliance shines on. —
Curtis Tyrone Jones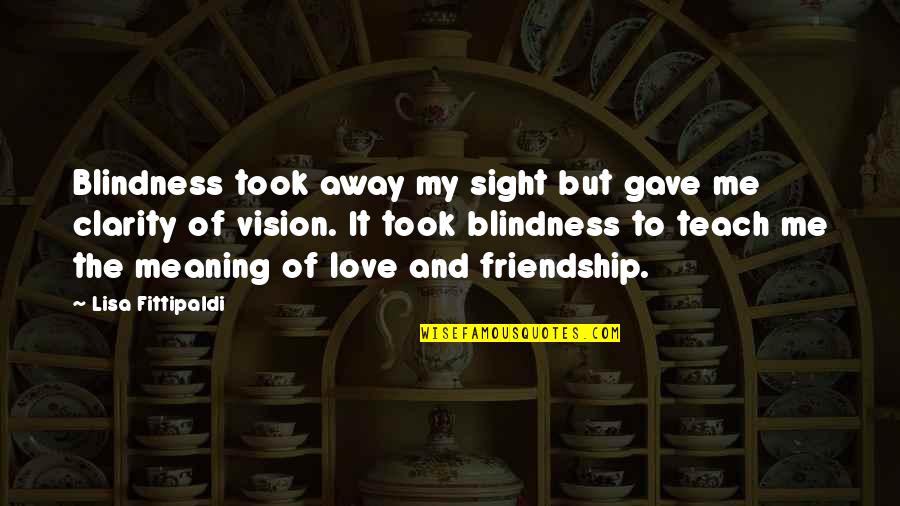 Blindness took away my sight but gave me clarity of vision. It took blindness to teach me the meaning of love and friendship. —
Lisa Fittipaldi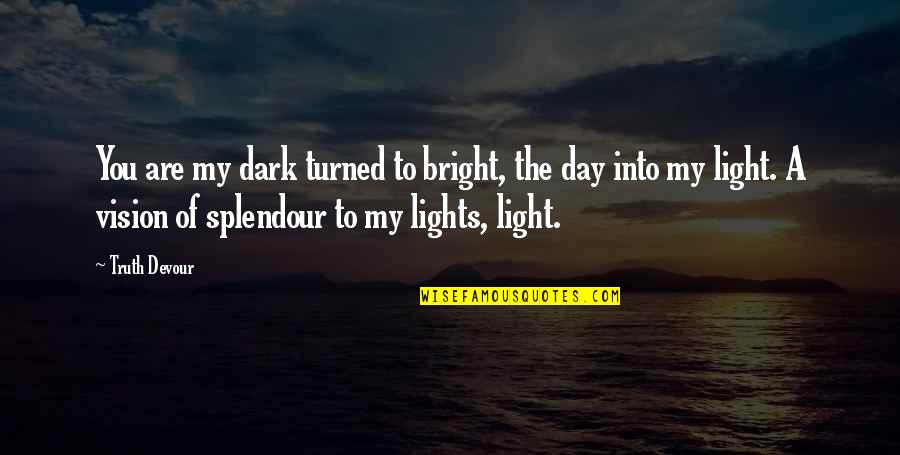 You are my dark turned to bright, the day into my light. A vision of splendour to my lights, light. —
Truth Devour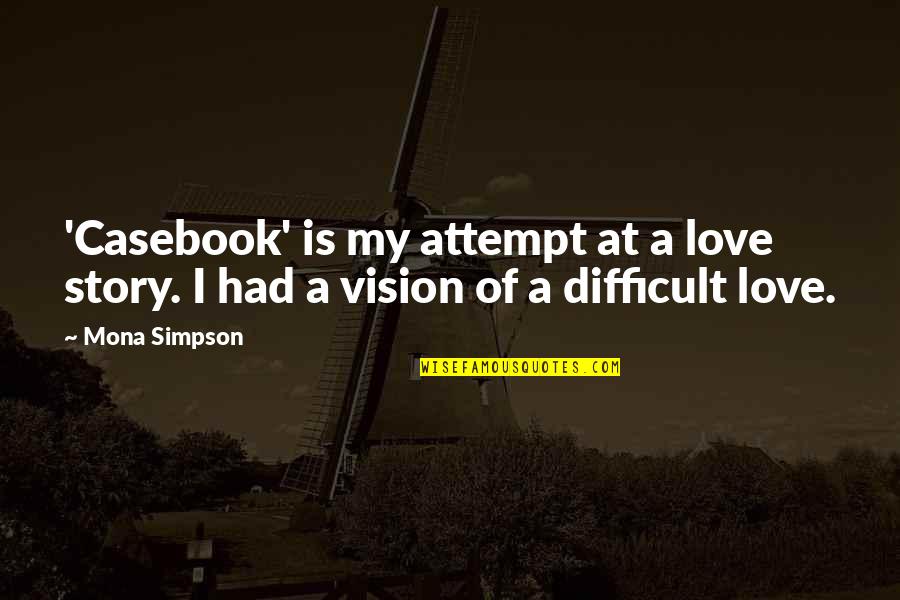 'Casebook' is my attempt at a love story. I had a vision of a difficult love. —
Mona Simpson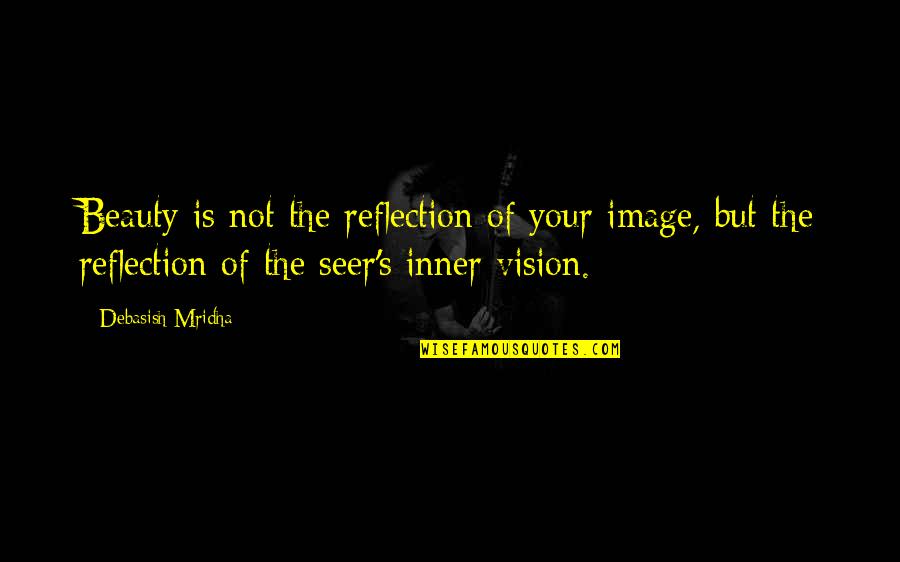 Beauty is not the reflection of your image, but the reflection of the seer's inner vision. —
Debasish Mridha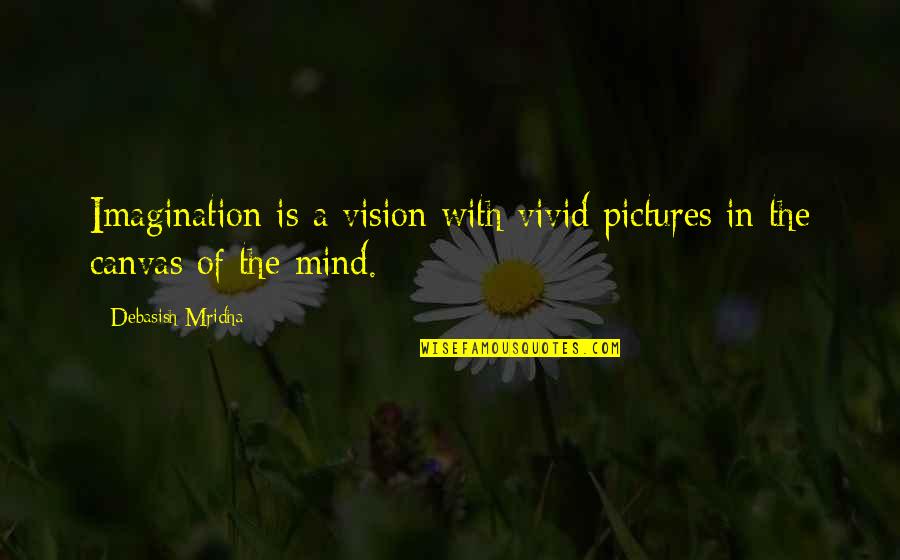 Imagination is a vision with vivid pictures in the canvas of the mind. —
Debasish Mridha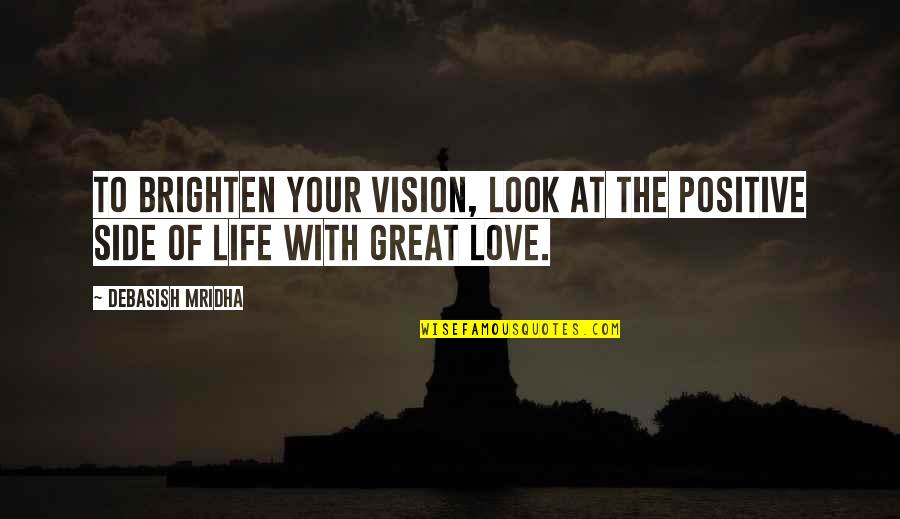 To brighten your vision, look at the positive side of life with great love. —
Debasish Mridha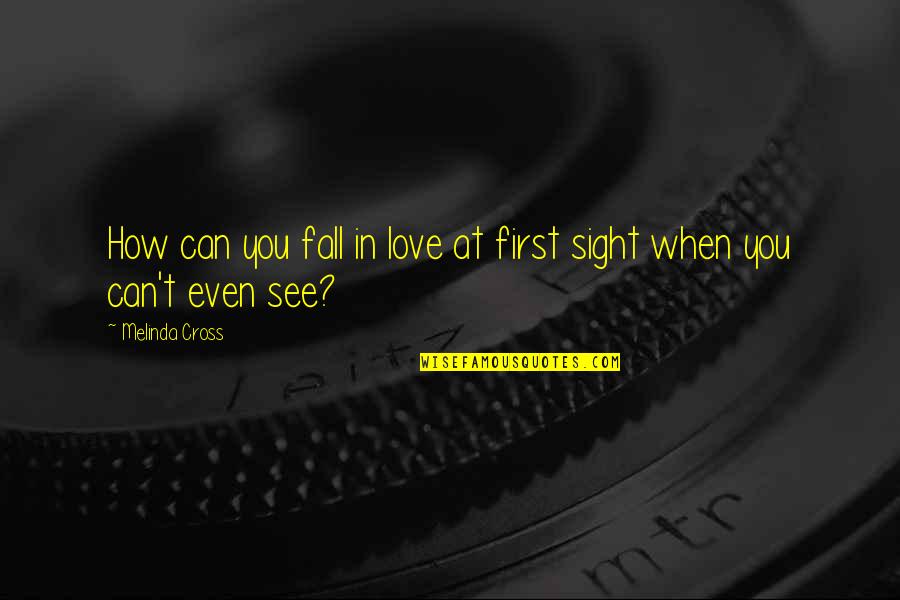 How can you fall in love at first sight when you can't even see? —
Melinda Cross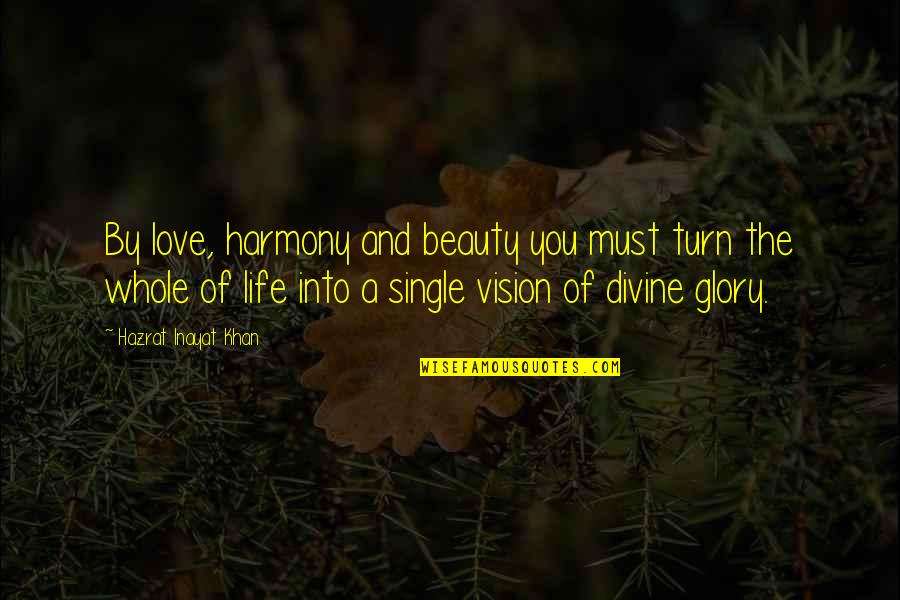 By love, harmony and beauty you must turn the whole of life into a single vision of divine glory. —
Hazrat Inayat Khan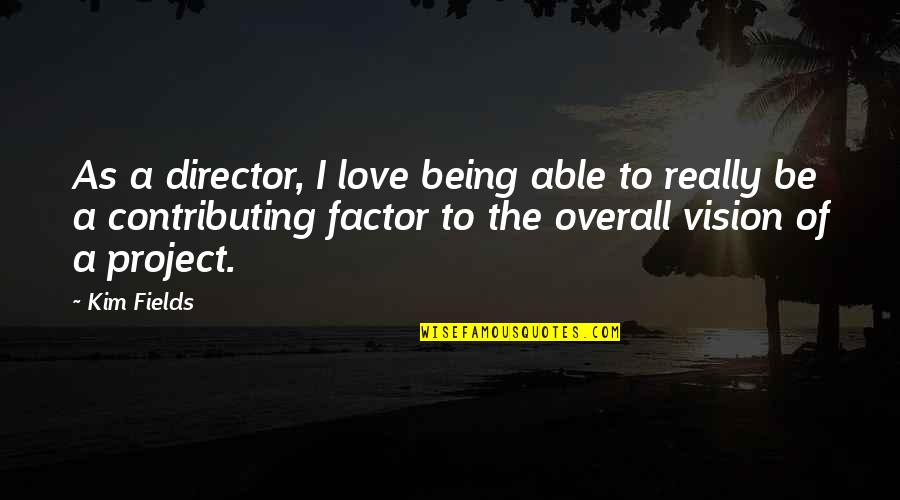 As a director, I love being able to really be a contributing factor to the overall vision of a project. —
Kim Fields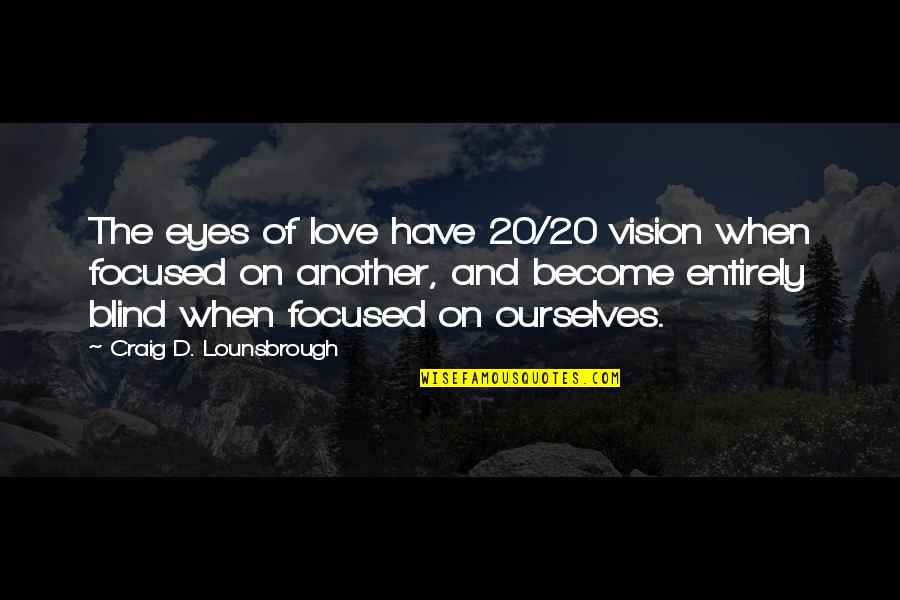 The eyes of love have 20/20 vision when focused on another, and become entirely blind when focused on ourselves. —
Craig D. Lounsbrough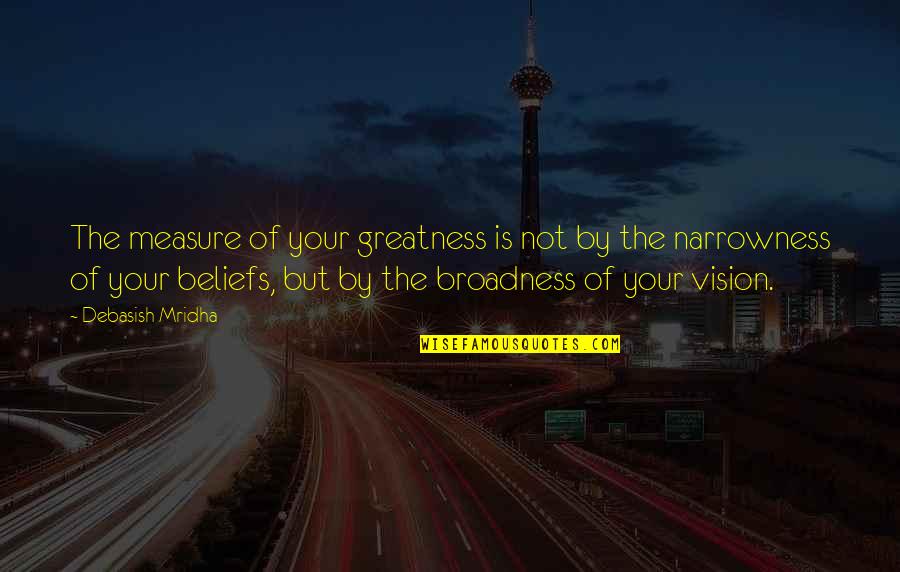 The measure of your greatness is not by the narrowness of your beliefs, but by the broadness of your vision. —
Debasish Mridha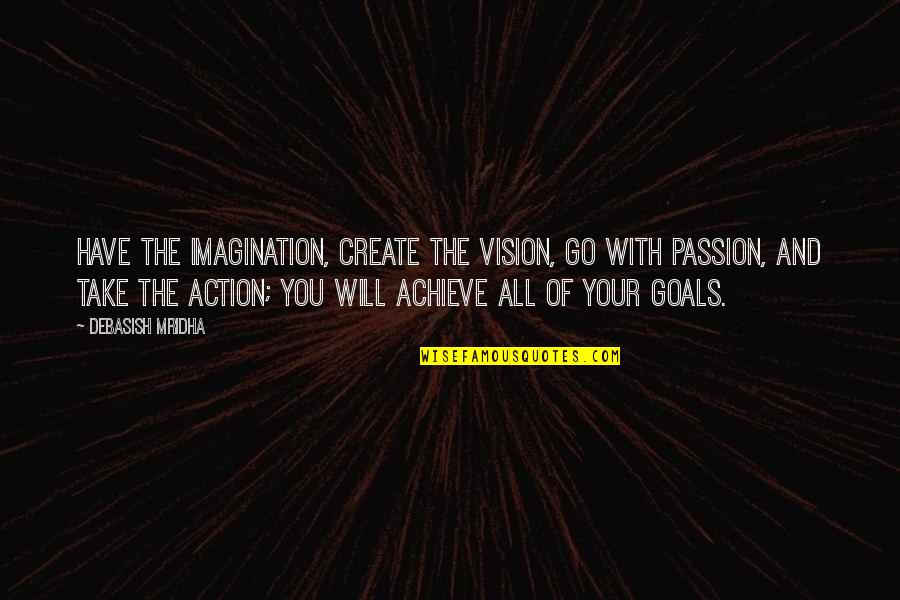 Have the imagination, create the vision, go with passion, and take the action; you will achieve all of your goals. —
Debasish Mridha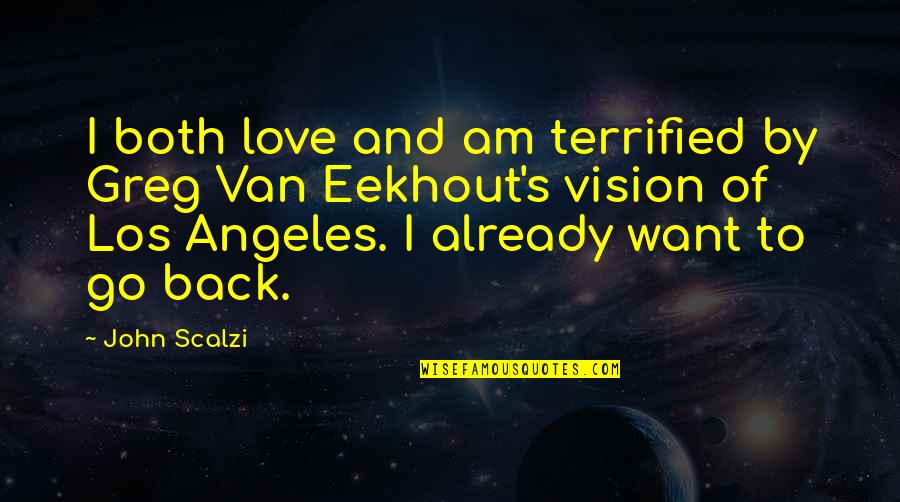 I both love and am terrified by Greg Van Eekhout's vision of Los Angeles. I already want to go back. —
John Scalzi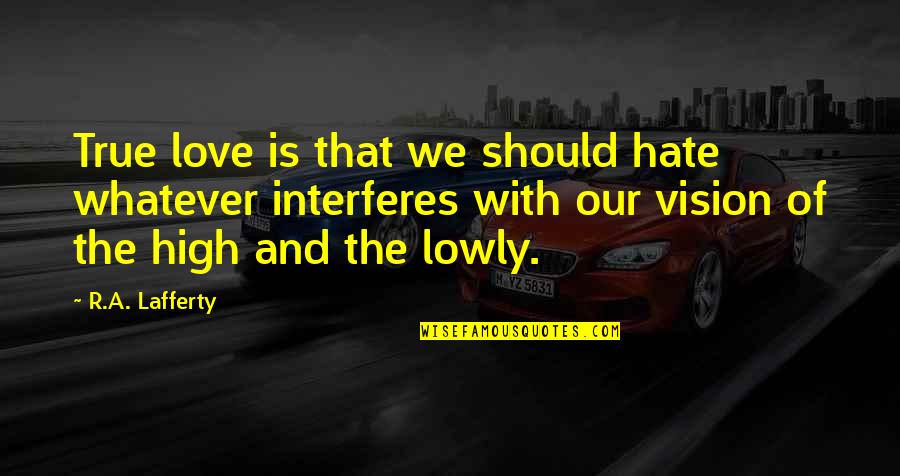 True love is that we should hate whatever interferes with our vision of the high and the lowly. —
R.A. Lafferty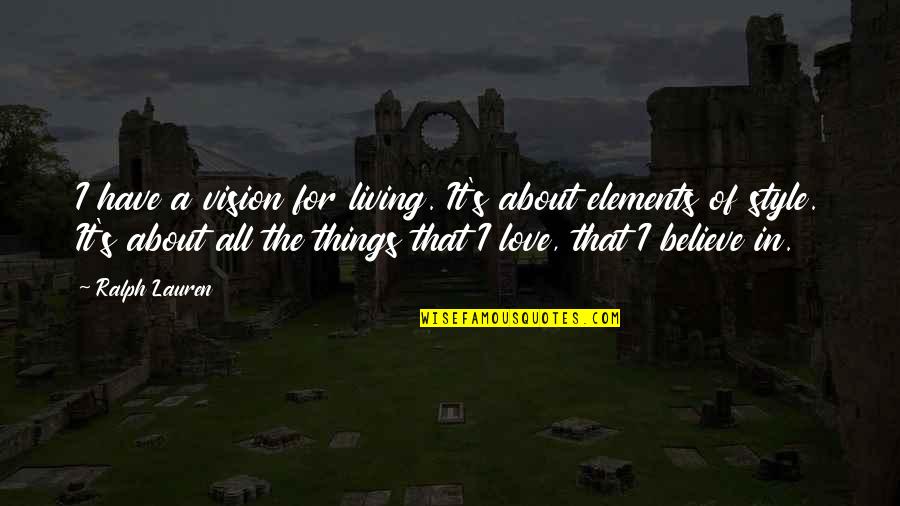 I have a vision for living. It's about elements of style. It's about all the things that I love, that I believe in. —
Ralph Lauren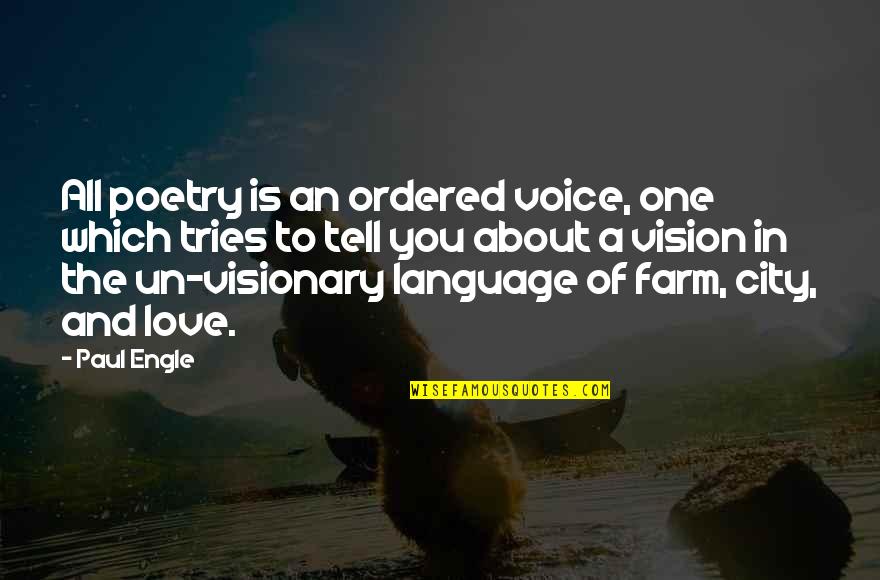 All poetry is an ordered voice, one which tries to tell you about a vision in the un-visionary language of farm, city, and love. —
Paul Engle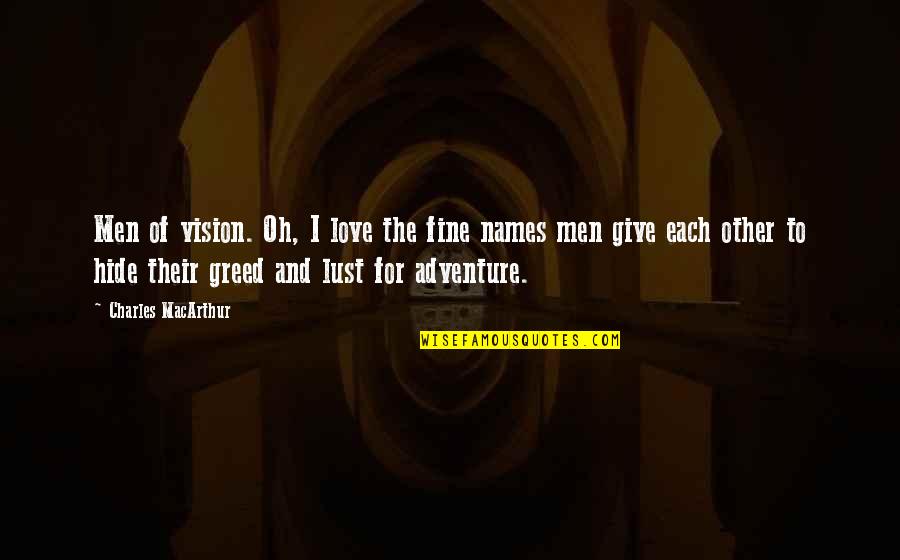 Men of vision. Oh, I love the fine names men give each other to hide their greed and lust for adventure. —
Charles MacArthur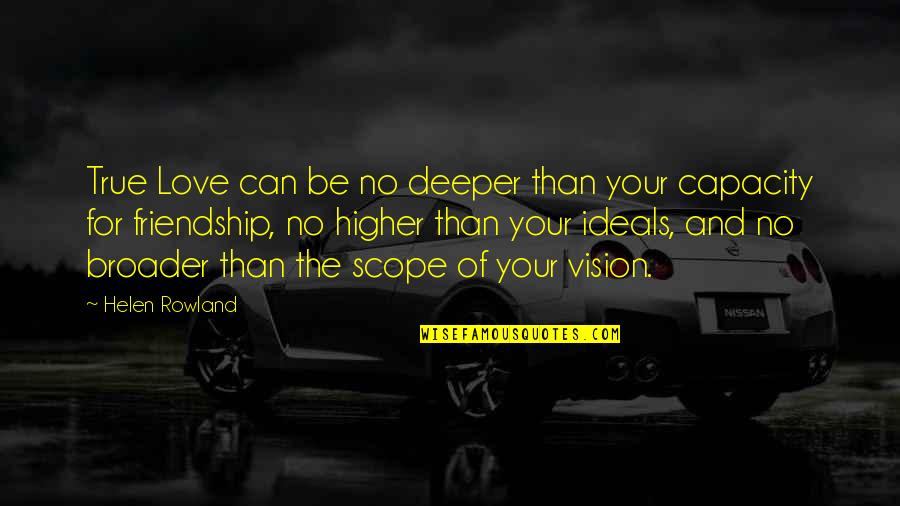 True Love can be no deeper than your capacity for friendship, no higher than your ideals, and no broader than the scope of your vision. —
Helen Rowland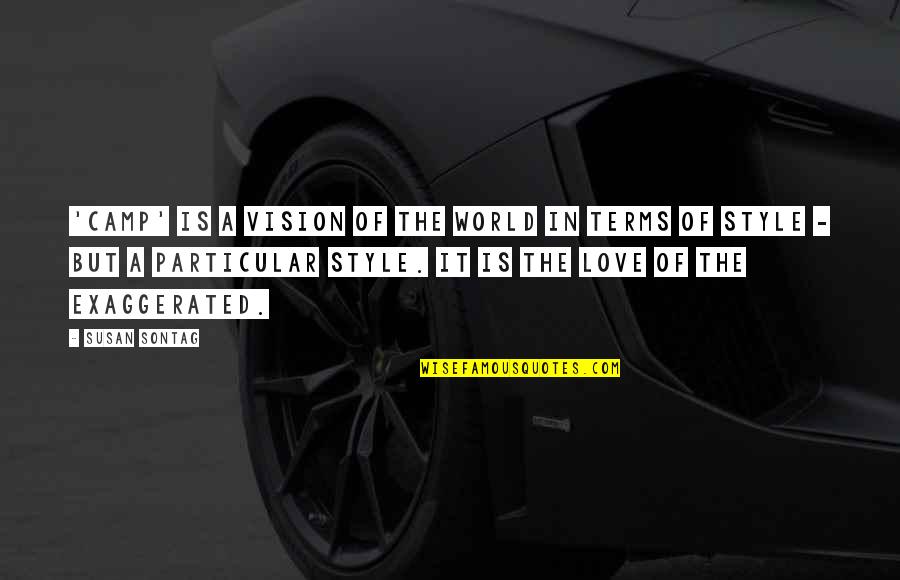 'Camp' is a vision of the world in terms of style - but a particular style. It is the love of the exaggerated. —
Susan Sontag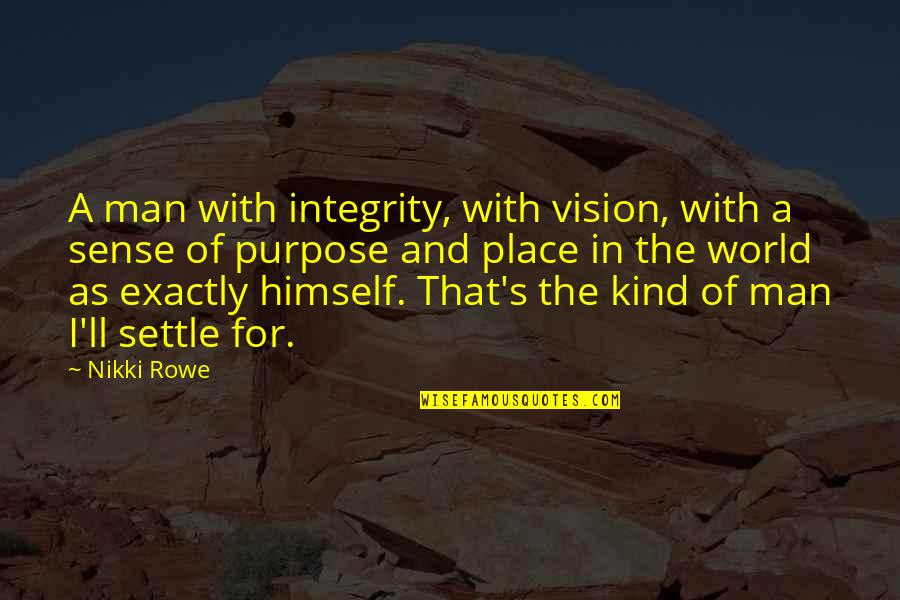 A man with integrity, with vision, with a sense of purpose and place in the world as exactly himself. That's the kind of man I'll settle for. —
Nikki Rowe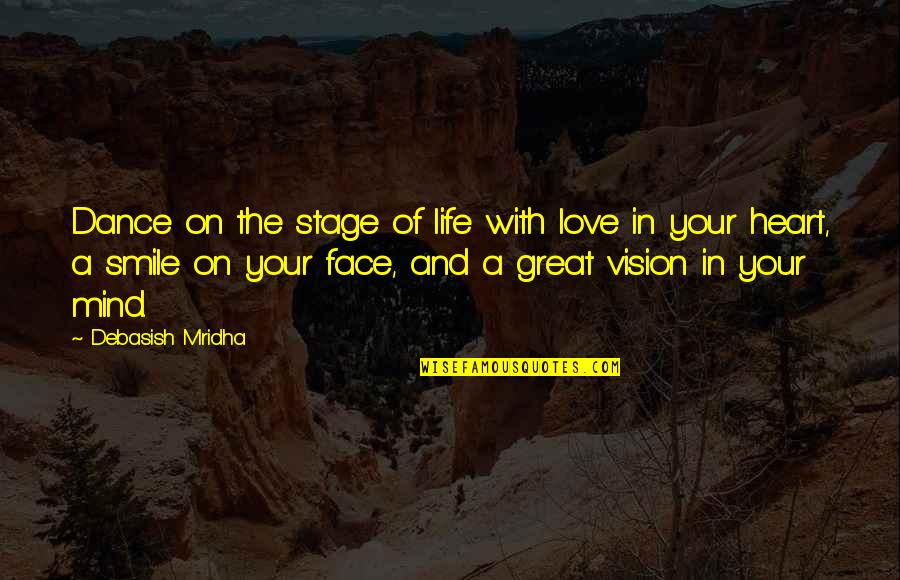 Dance on the stage of life with love in your heart, a smile on your face, and a great vision in your mind. —
Debasish Mridha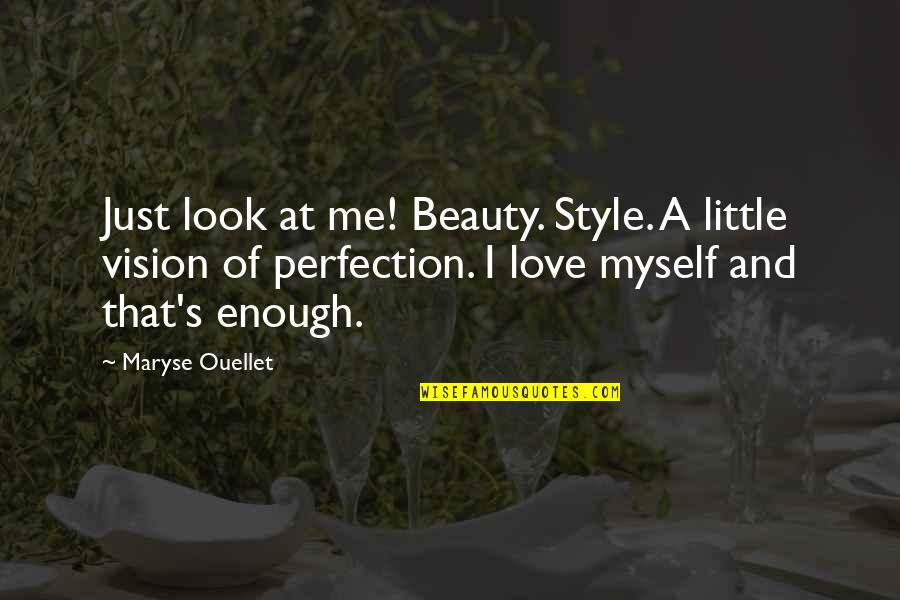 Just look at me! Beauty. Style. A little vision of perfection. I love myself and that's enough. —
Maryse Ouellet
Once you find your positive vision, then share the victory of your loving attitudes with everyone. —
Bryant McGill
People create these extravagant habitats because they have vision, love of beauty, hopes and dreams. —
Anne Rice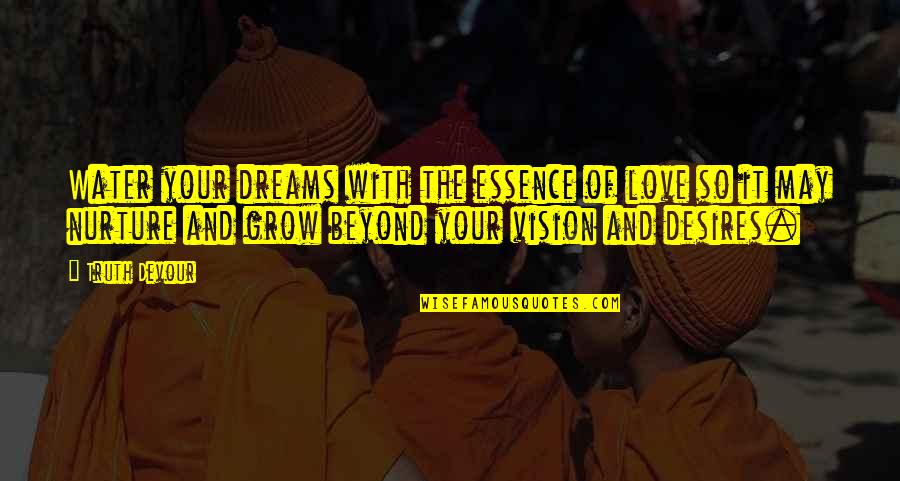 Water your dreams with the essence of love so it may nurture and grow beyond your vision and desires. —
Truth Devour