Two Alike Quotes
Collection of top 41 famous quotes about Two Alike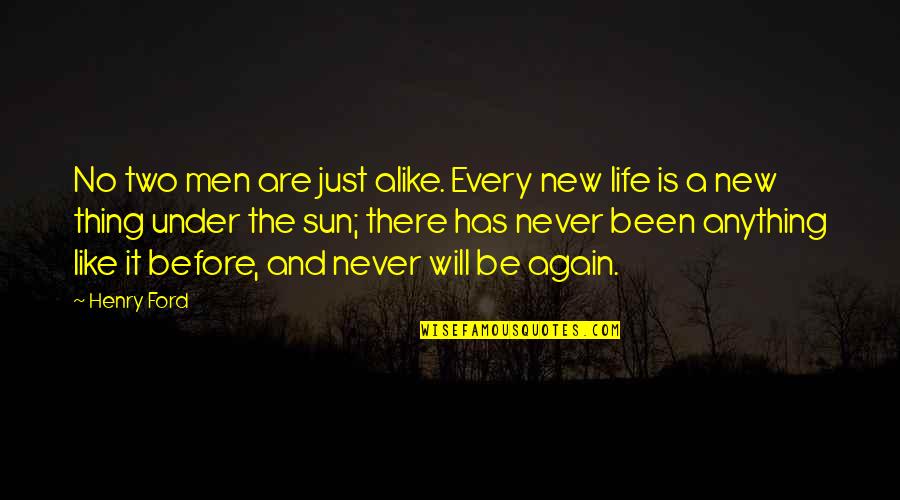 No two men are just alike. Every new life is a new thing under the sun; there has never been anything like it before, and never will be again.
—
Henry Ford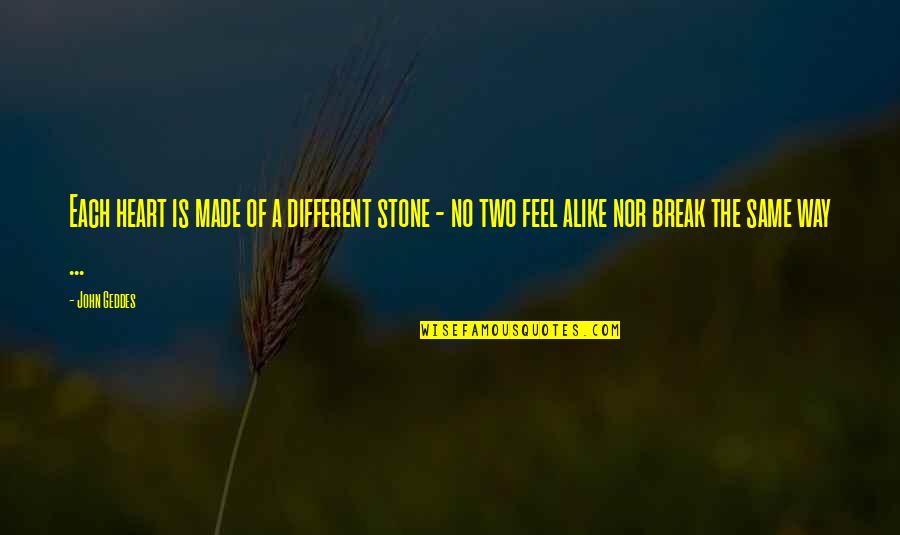 Each heart is made of a different stone - no two feel alike nor break the same way ...
—
John Geddes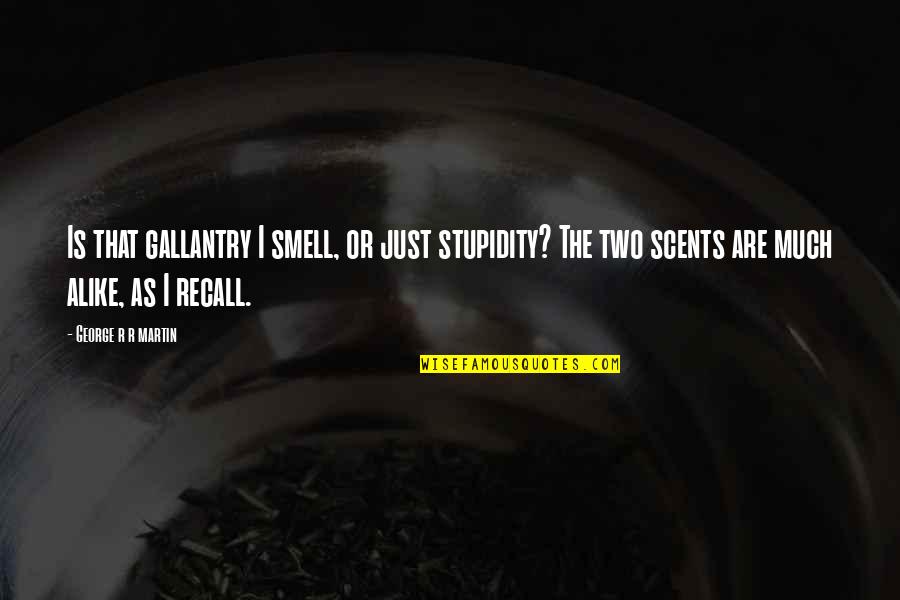 Is that gallantry I smell, or just stupidity? The two scents are much alike, as I recall.
—
George R R Martin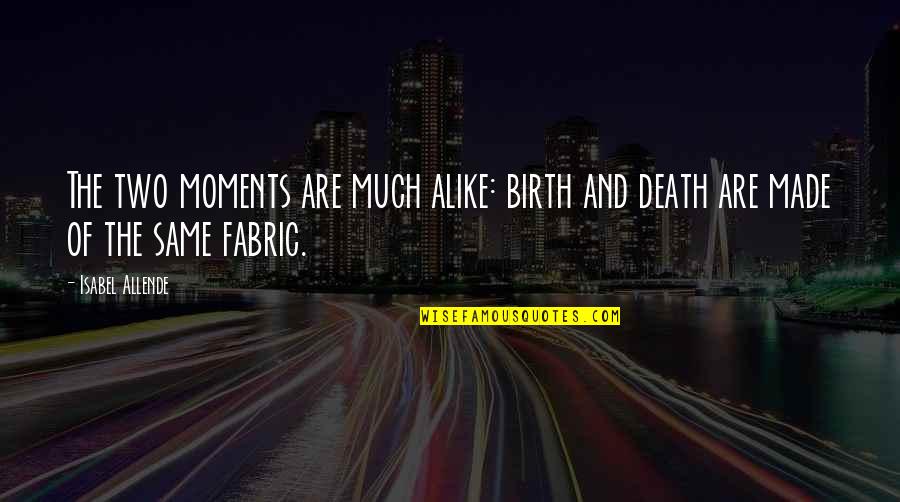 The two moments are much alike: birth and death are made of the same fabric.
—
Isabel Allende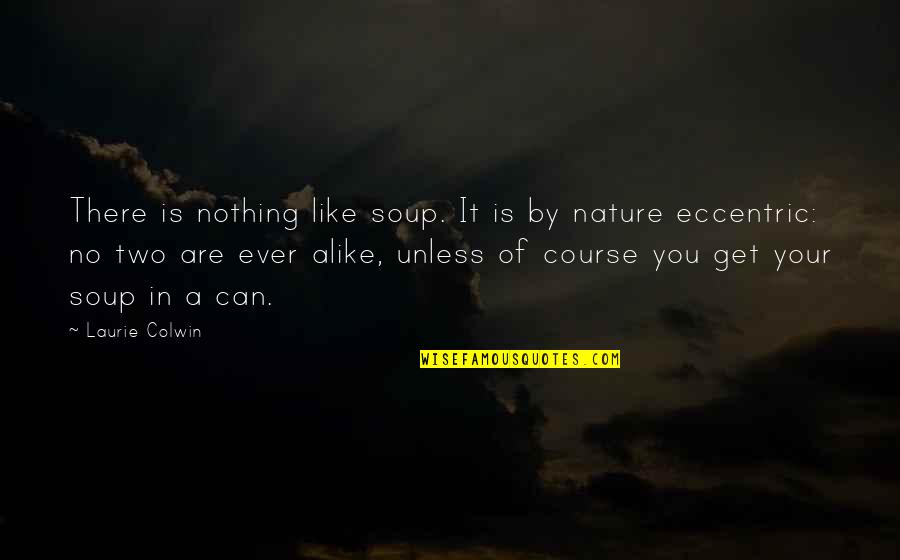 There is nothing like soup. It is by nature eccentric: no two are ever alike, unless of course you get your soup in a can.
—
Laurie Colwin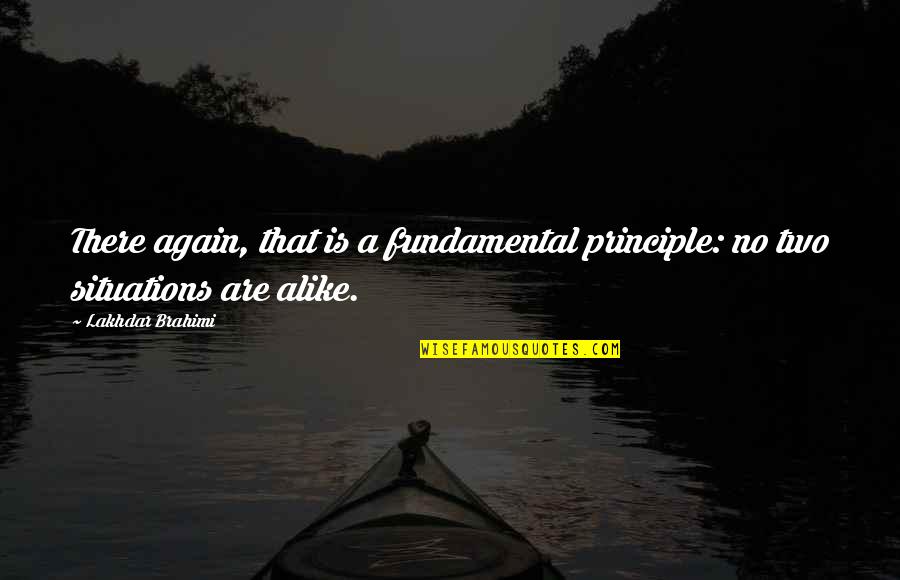 There again, that is a fundamental principle: no two situations are alike.
—
Lakhdar Brahimi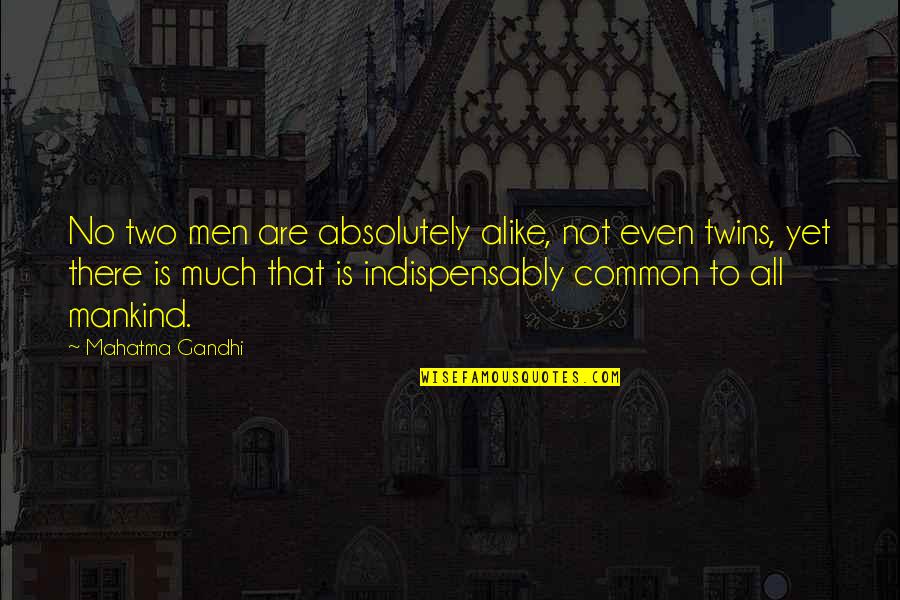 No two men are absolutely alike, not even twins, yet there is much that is indispensably common to all mankind.
—
Mahatma Gandhi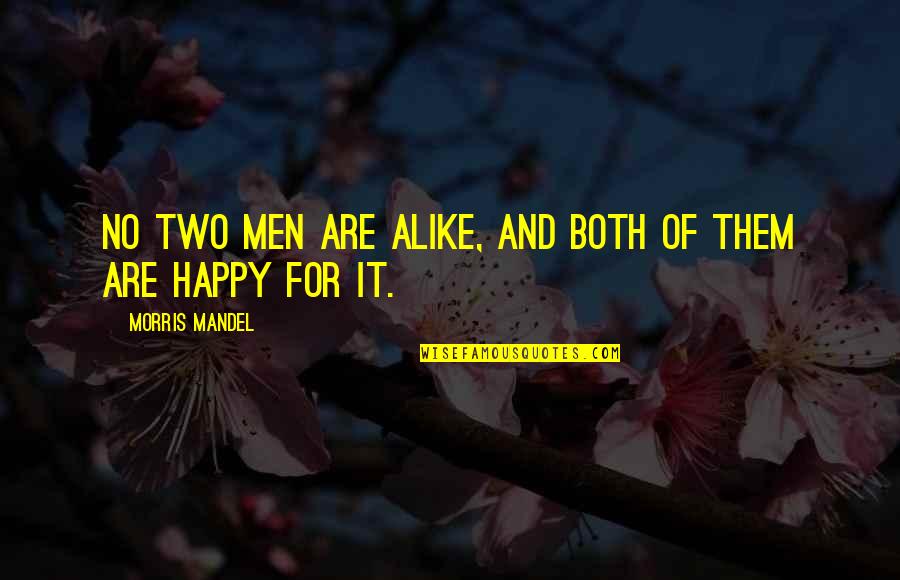 No two men are alike, and both of them are happy for it.
—
Morris Mandel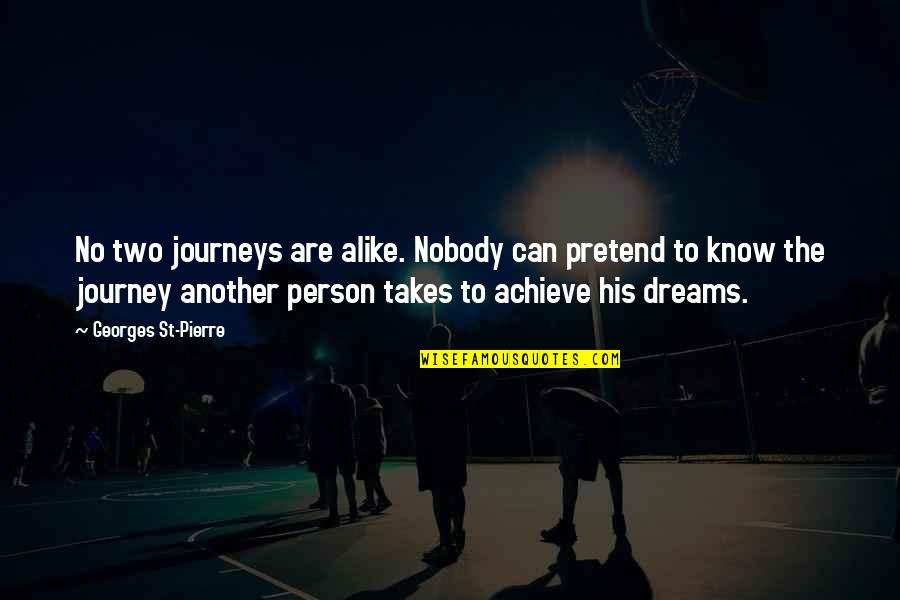 No two journeys are alike. Nobody can pretend to know the journey another person takes to achieve his dreams.
—
Georges St-Pierre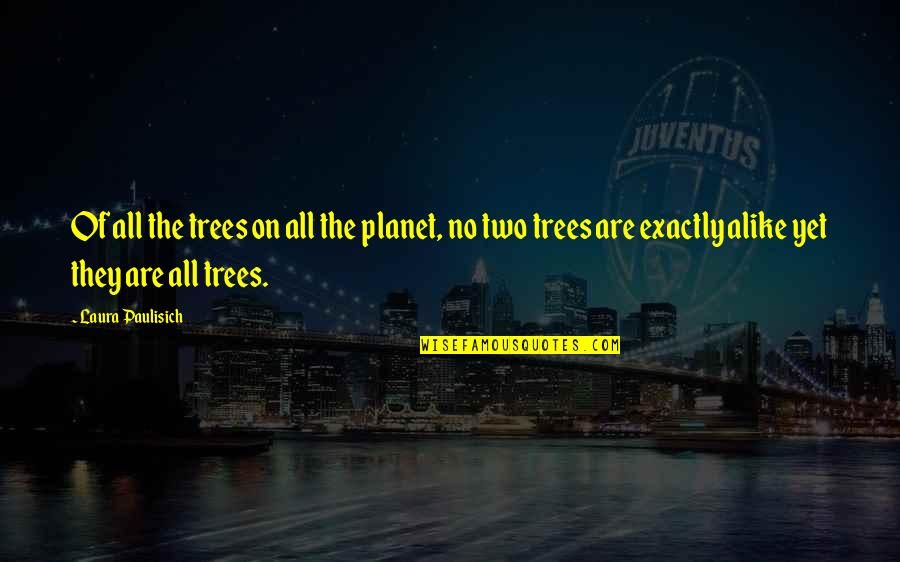 Of all the trees on all the planet, no two trees are exactly alike yet they are all trees.
—
Laura Paulisich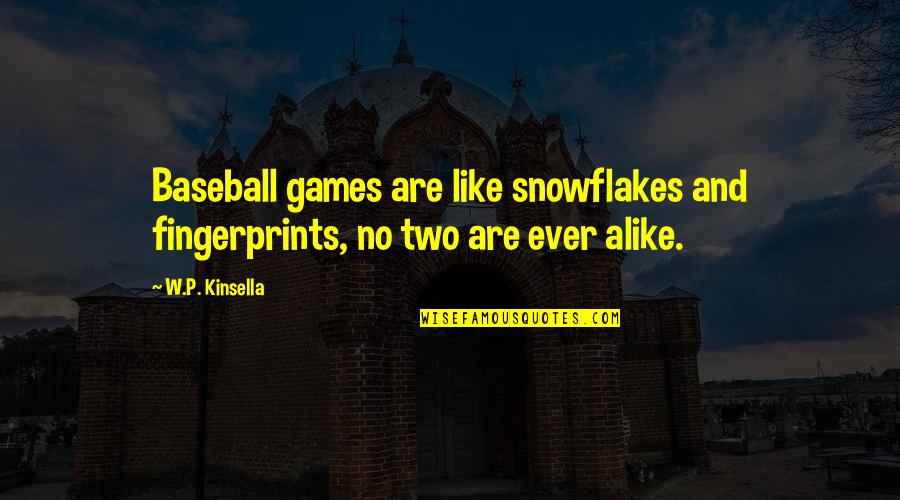 Baseball games are like snowflakes and fingerprints, no two are ever alike.
—
W.P. Kinsella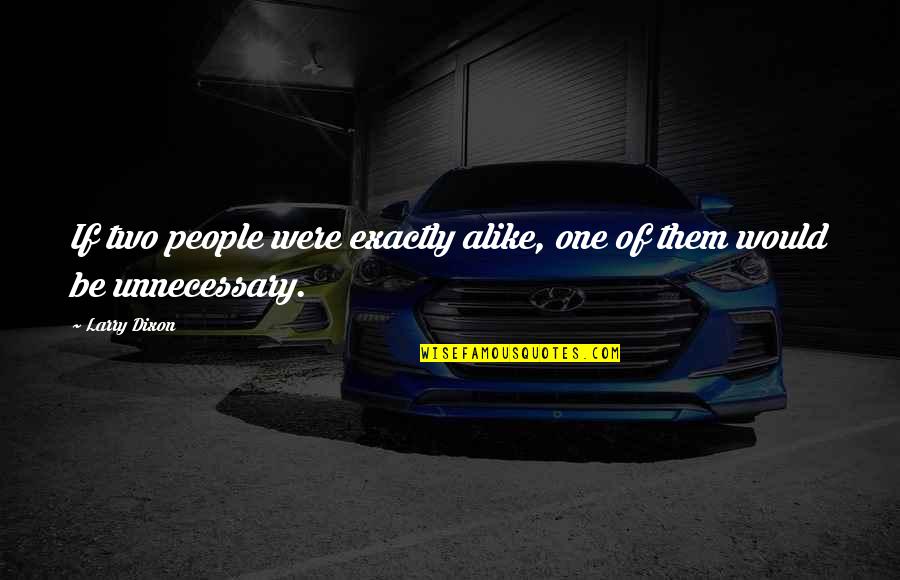 If two people were exactly alike, one of them would be unnecessary.
—
Larry Dixon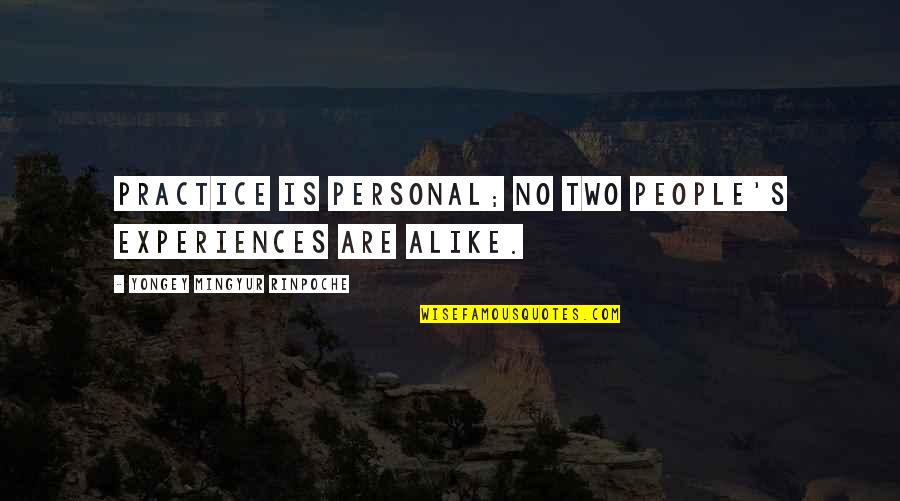 Practice is personal; no two people's experiences are alike. —
Yongey Mingyur Rinpoche
Men may sometimes be rather similar, but no two women are ever alike. —
Ruskin Bond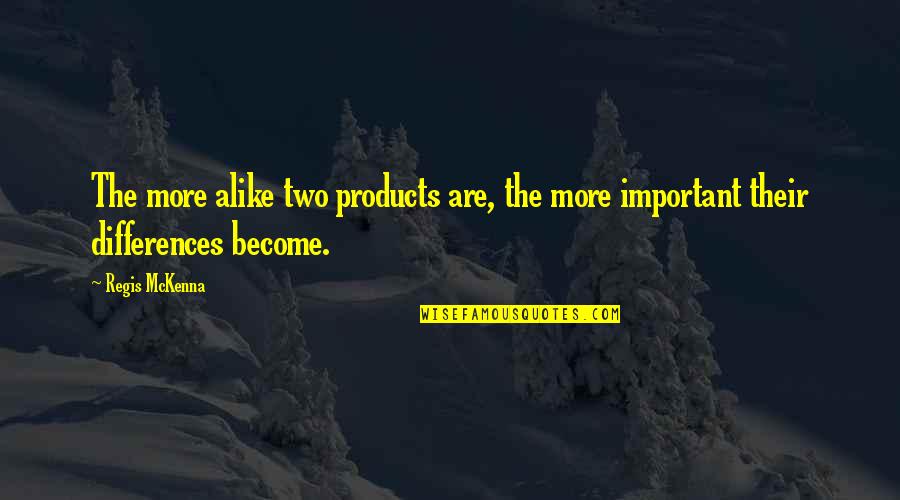 The more alike two products are, the more important their differences become. —
Regis McKenna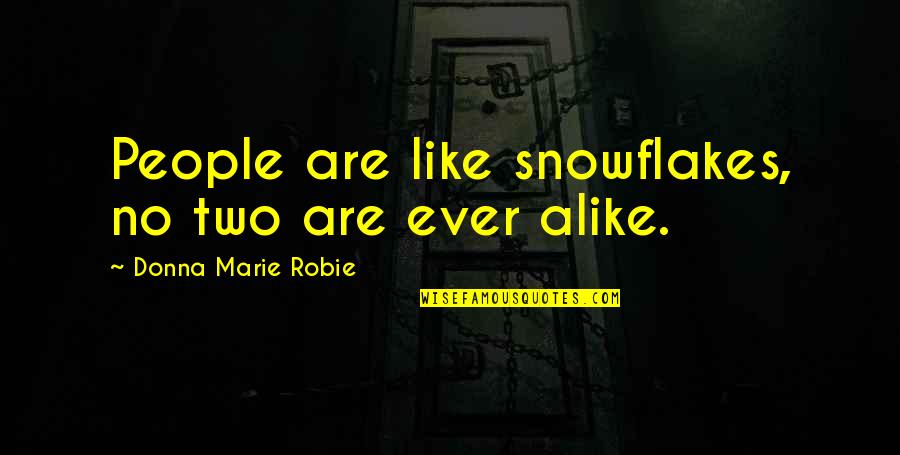 People are like snowflakes, no two are ever alike. —
Donna Marie Robie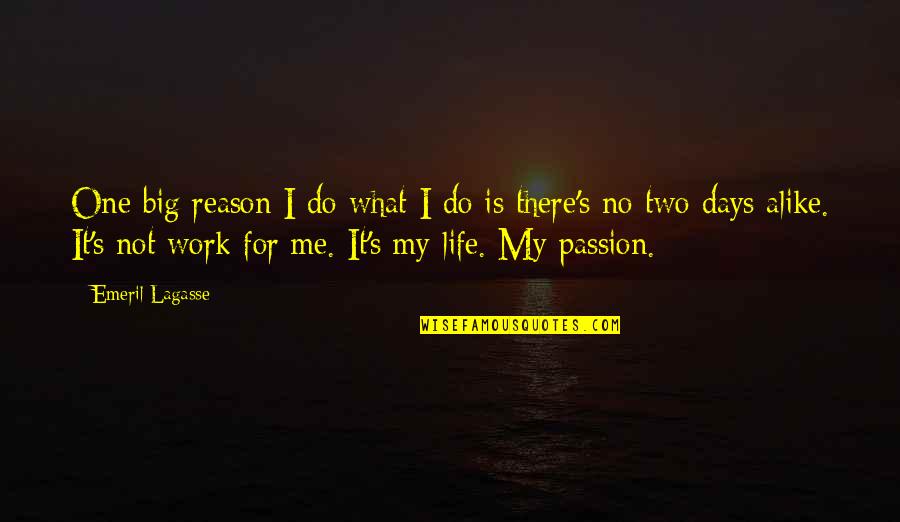 One big reason I do what I do is there's no two days alike. It's not work for me. It's my life. My passion. —
Emeril Lagasse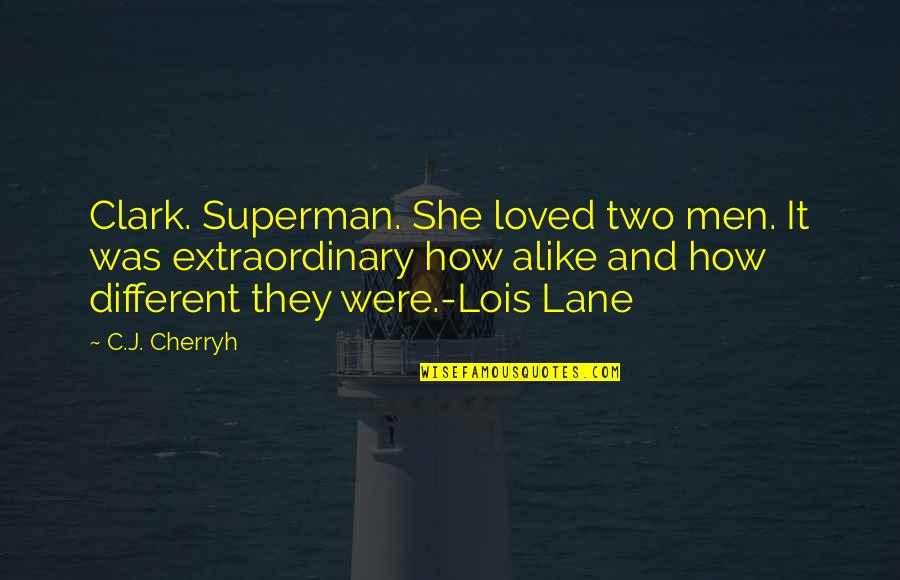 Clark. Superman. She loved two men. It was extraordinary how alike and how different they were.-Lois Lane —
C.J. Cherryh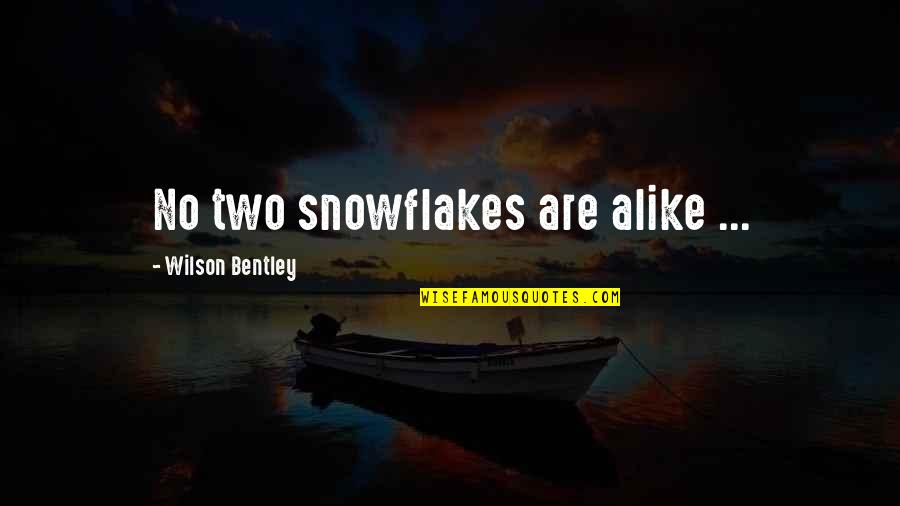 No two snowflakes are alike ... —
Wilson Bentley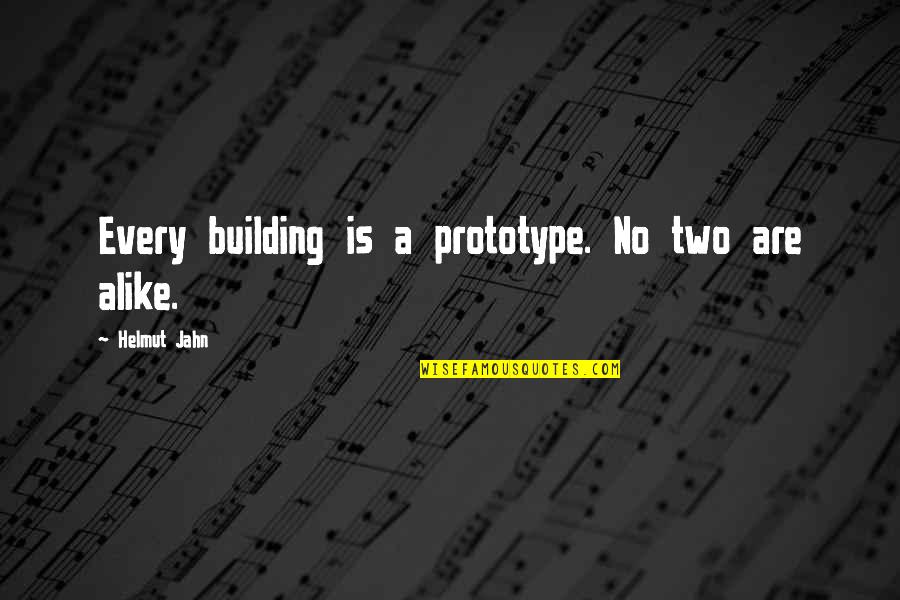 Every building is a prototype. No two are alike. —
Helmut Jahn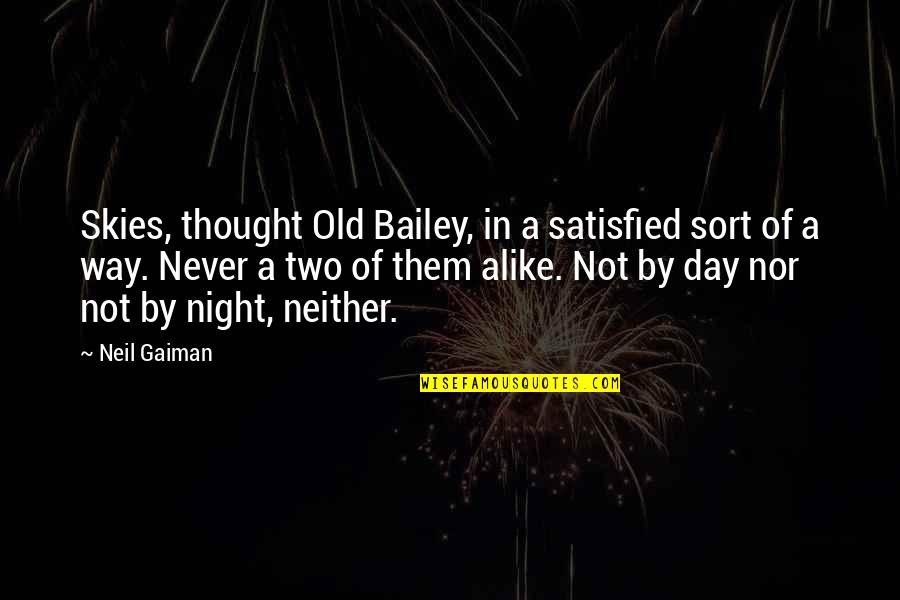 Skies, thought Old Bailey, in a satisfied sort of a way. Never a two of them alike. Not by day nor not by night, neither. —
Neil Gaiman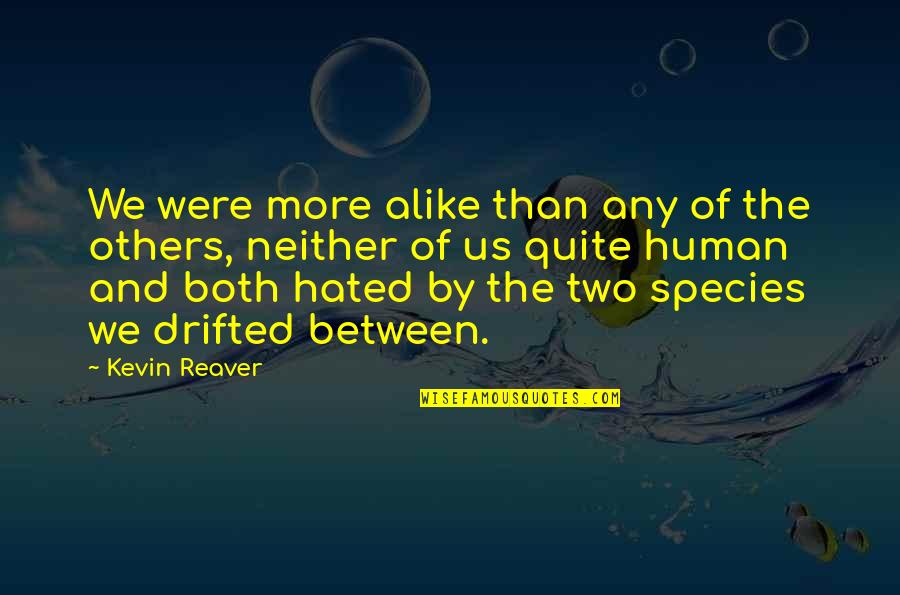 We were more alike than any of the others, neither of us quite human and both hated by the two species we drifted between. —
Kevin Reaver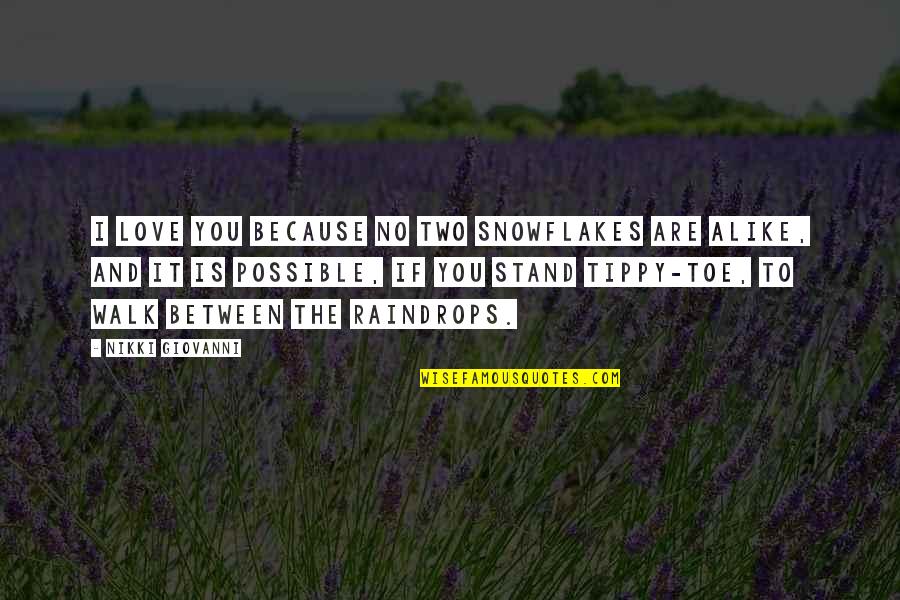 I love you because no two snowflakes are alike, and it is possible, if you stand tippy-toe, to walk between the raindrops. —
Nikki Giovanni
How absurd to try to make two men think alike on matters of religion, when I cannot make two timepieces agree. —
Charles V, Holy Roman Emperor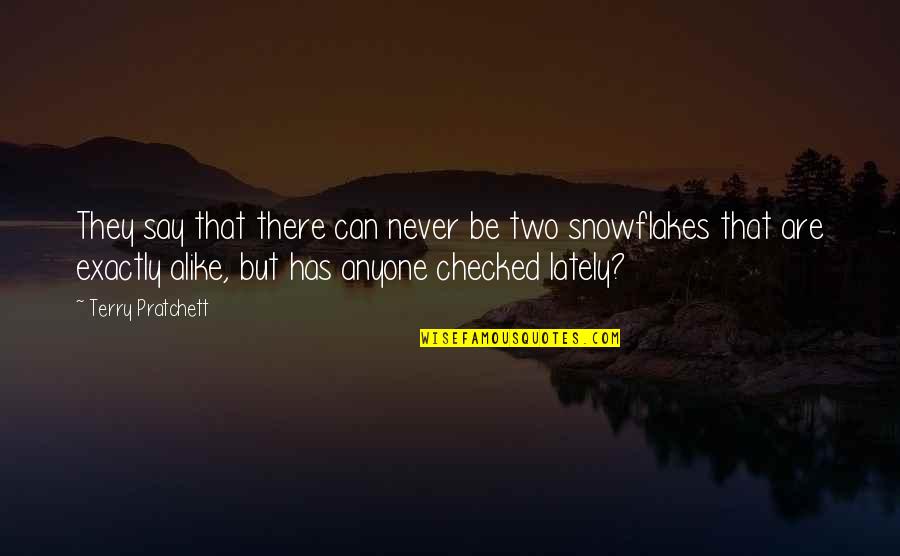 They say that there can never be two snowflakes that are exactly alike, but has anyone checked lately? —
Terry Pratchett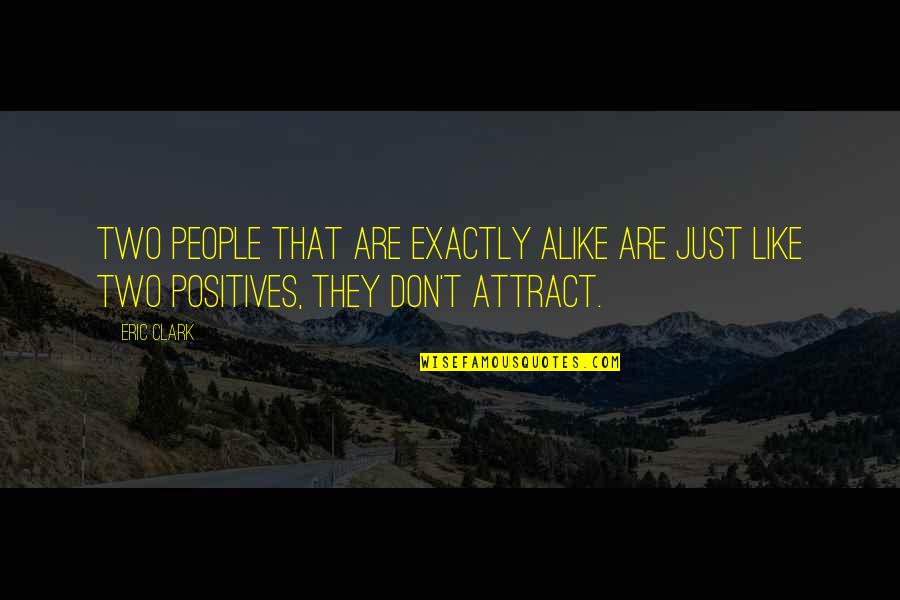 Two people that are exactly alike are just like two positives, they don't attract. —
Eric Clark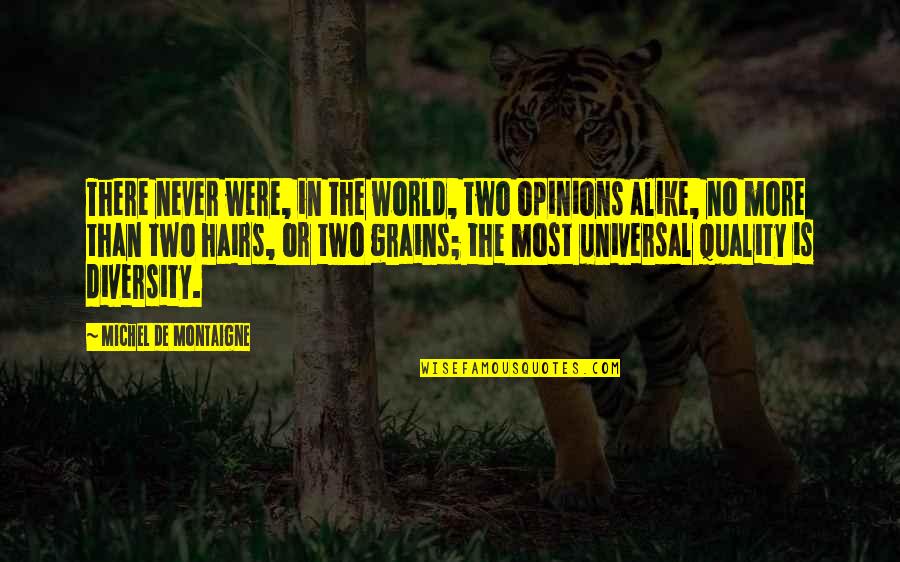 There never were, in the world, two opinions alike, no more than two hairs, or two grains; the most universal quality is diversity. —
Michel De Montaigne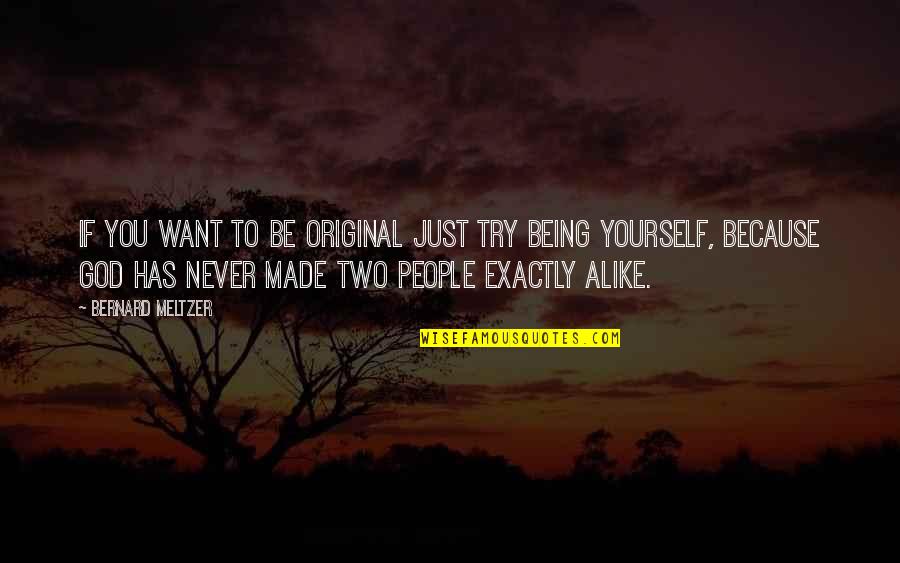 If you want to be original just try being yourself, because God has never made two people exactly alike. —
Bernard Meltzer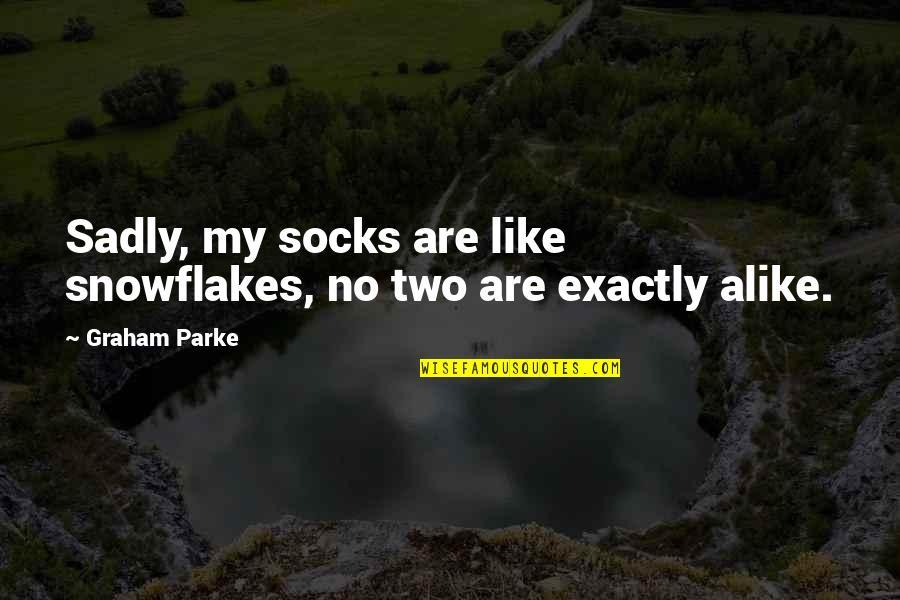 Sadly, my socks are like snowflakes, no two are exactly alike. —
Graham Parke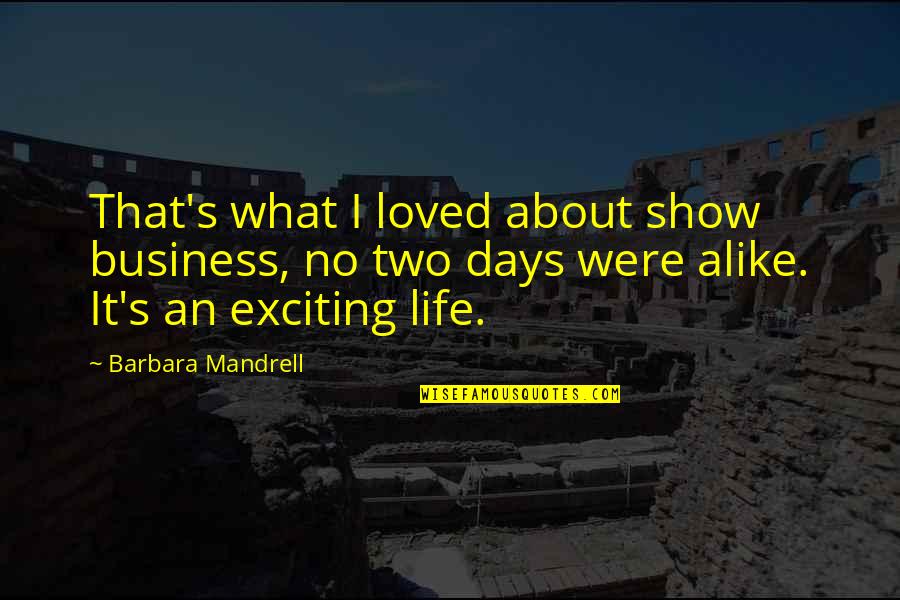 That's what I loved about show business, no two days were alike. It's an exciting life. —
Barbara Mandrell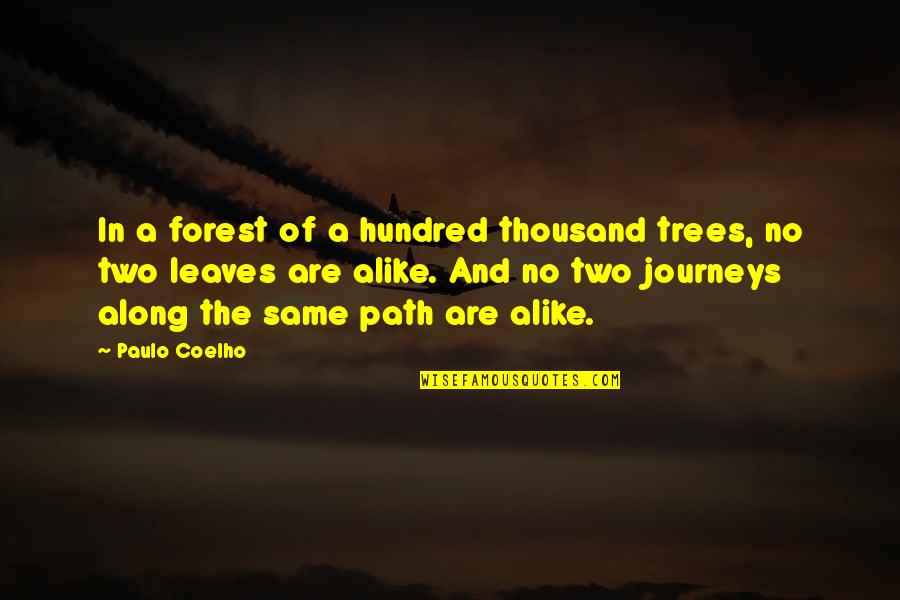 In a forest of a hundred thousand trees, no two leaves are alike. And no two journeys along the same path are alike. —
Paulo Coelho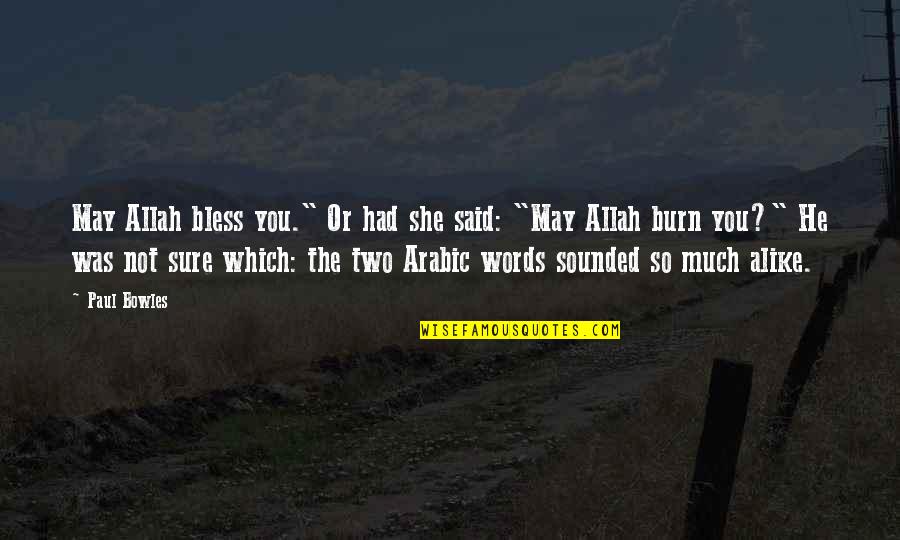 May Allah bless you." Or had she said: "May Allah burn you?" He was not sure which: the two Arabic words sounded so much alike. —
Paul Bowles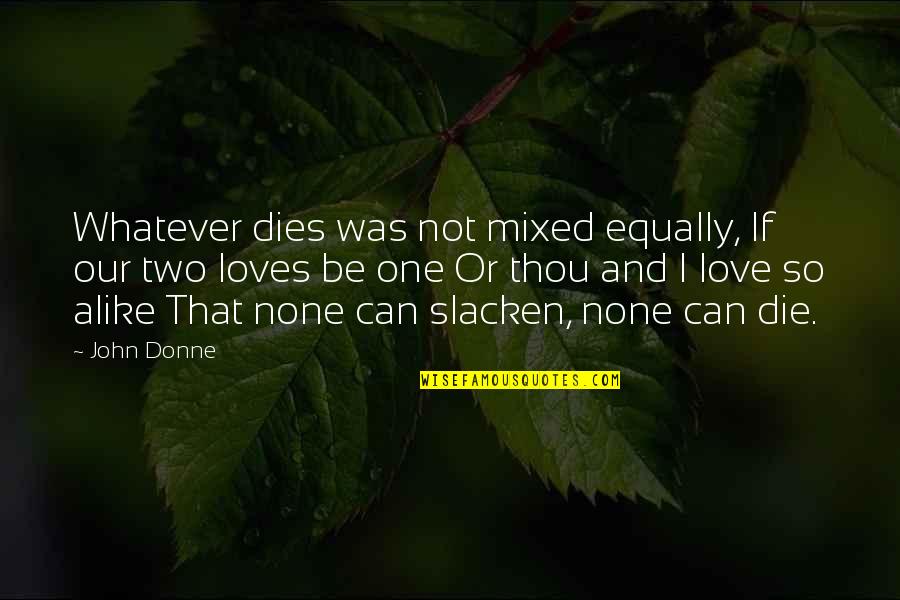 Whatever dies was not mixed equally, If our two loves be one Or thou and I love so alike That none can slacken, none can die. —
John Donne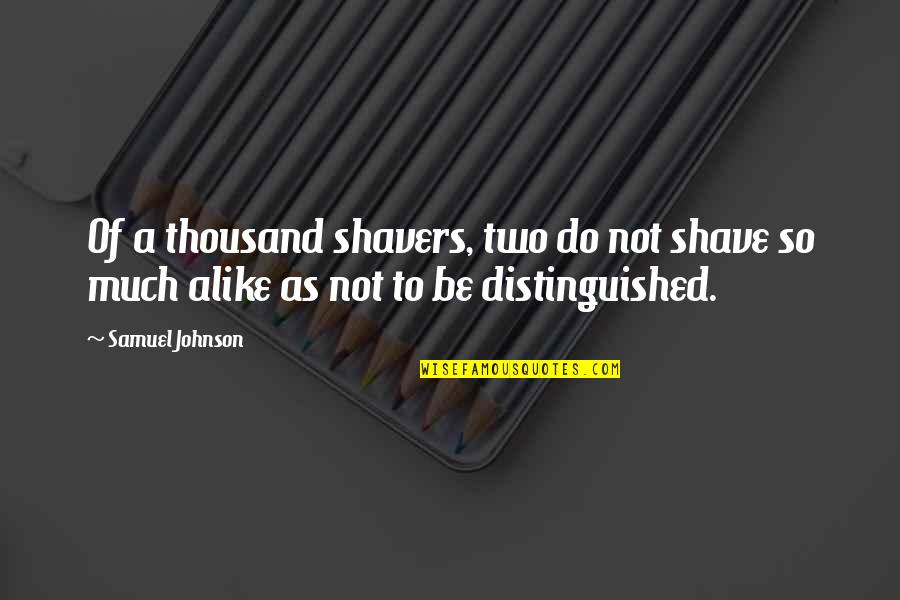 Of a thousand shavers, two do not shave so much alike as not to be distinguished. —
Samuel Johnson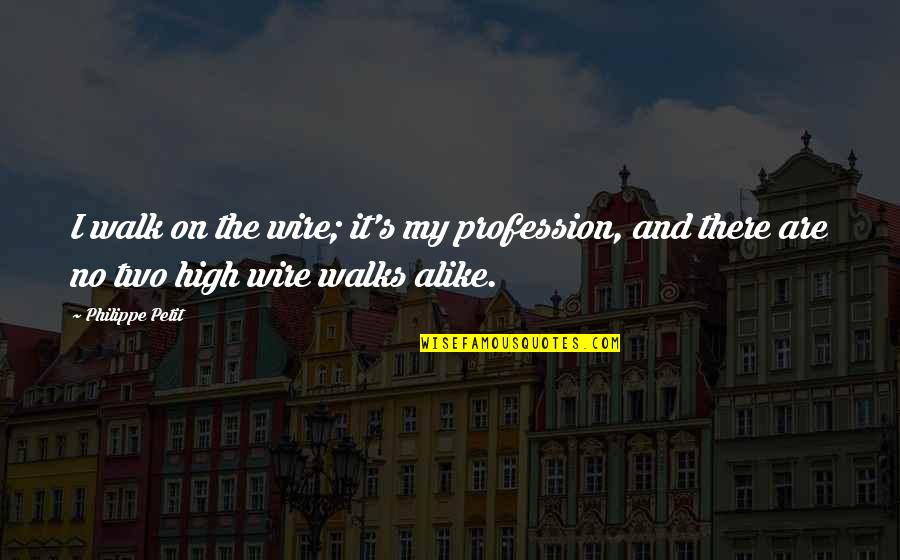 I walk on the wire; it's my profession, and there are no two high wire walks alike. —
Philippe Petit
If our two loves be one, or, thou and I
Love so alike, that none do slacken, none can die. —
John Donne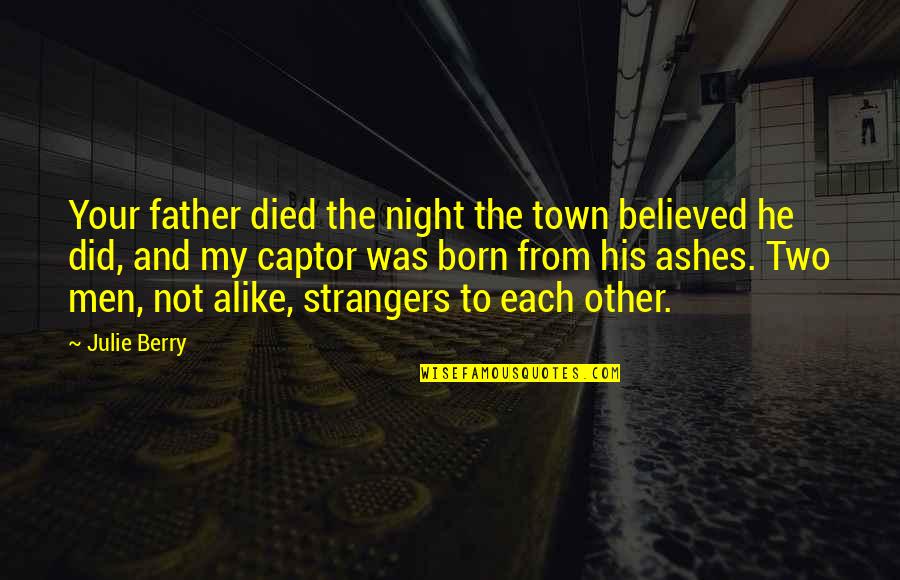 Your father died the night the town believed he did, and my captor was born from his ashes. Two men, not alike, strangers to each other. —
Julie Berry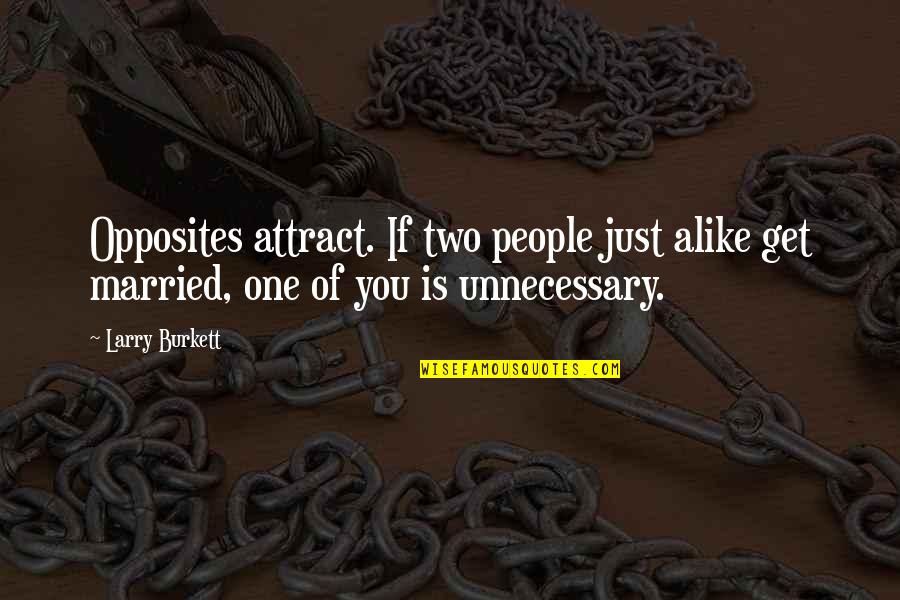 Opposites attract. If two people just alike get married, one of you is unnecessary. —
Larry Burkett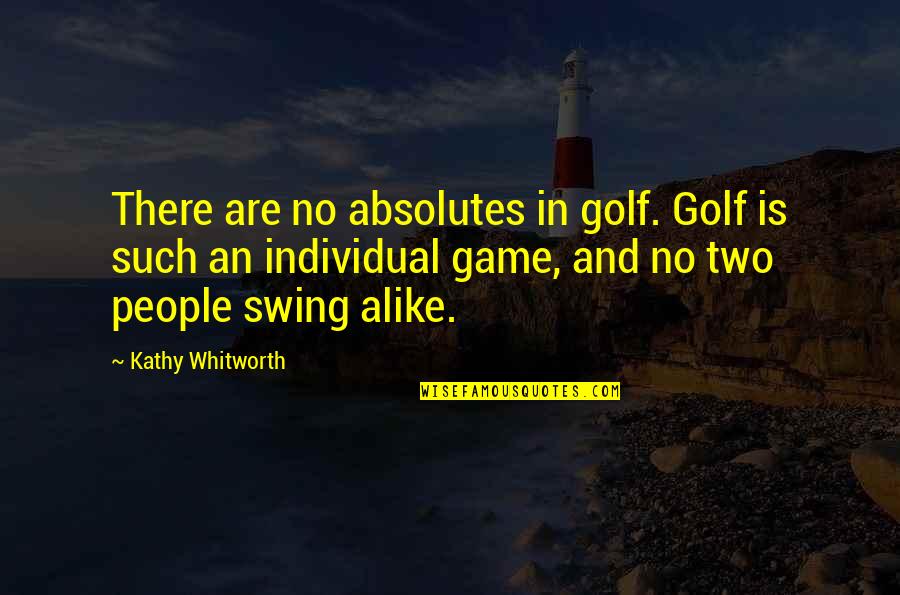 There are no absolutes in golf. Golf is such an individual game, and no two people swing alike. —
Kathy Whitworth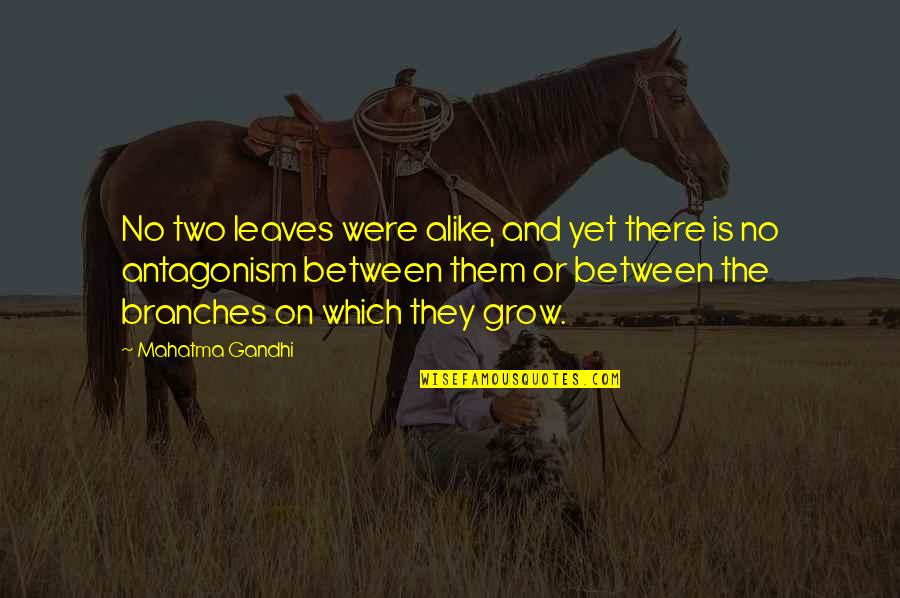 No two leaves were alike, and yet there is no antagonism between them or between the branches on which they grow. —
Mahatma Gandhi