Sometimes the worst beatings we endure are never the physical kind.
—
Dannika Dark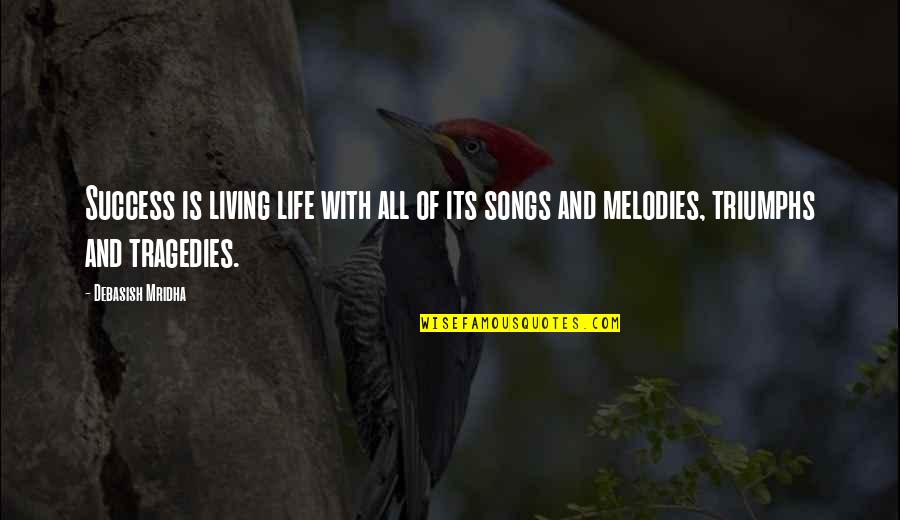 Success is living life with all of its songs and melodies, triumphs and tragedies.
—
Debasish Mridha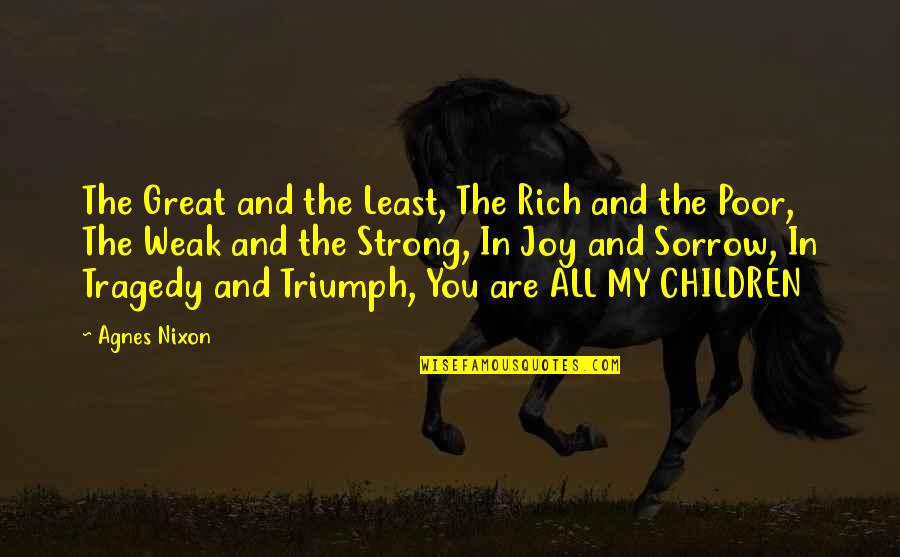 The Great and the Least, The Rich and the Poor, The Weak and the Strong, In Joy and Sorrow, In Tragedy and Triumph, You are ALL MY CHILDREN
—
Agnes Nixon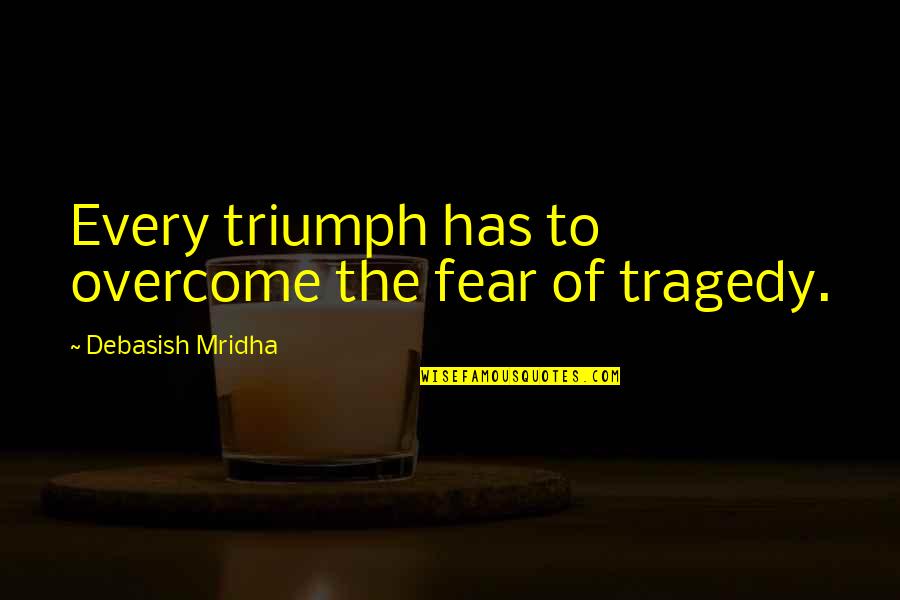 Every triumph has to overcome the fear of tragedy.
—
Debasish Mridha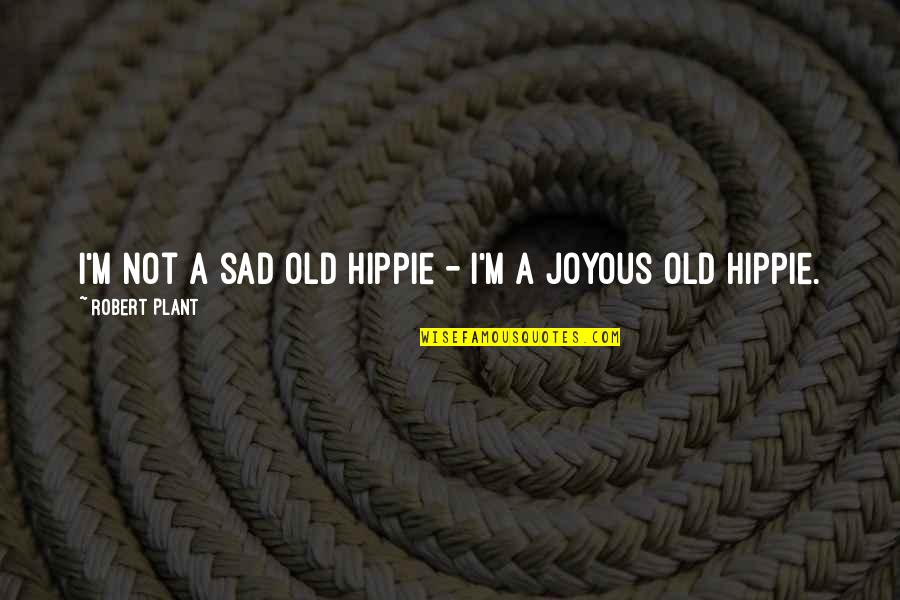 I'm not a sad old hippie - I'm a joyous old hippie.
—
Robert Plant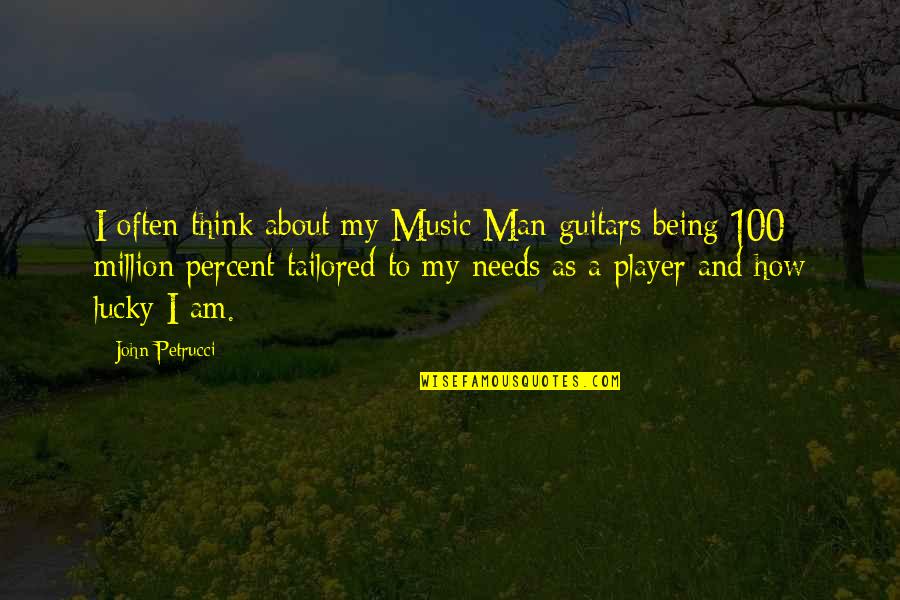 I often think about my Music Man guitars being 100 million percent tailored to my needs as a player and how lucky I am. —
John Petrucci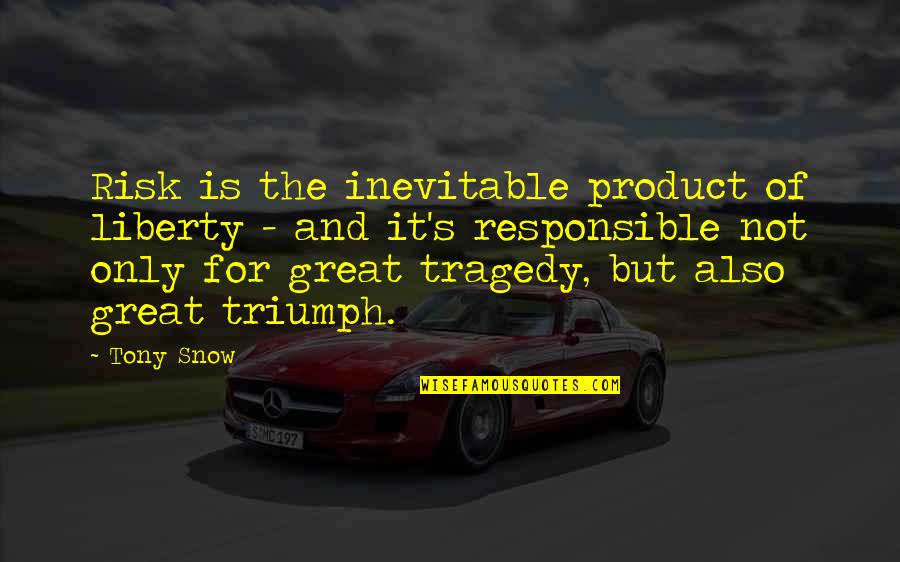 Risk is the inevitable product of liberty - and it's responsible not only for great tragedy, but also great triumph. —
Tony Snow
Life always begins with triumph but tends to end with tragedy. —
Debasish Mridha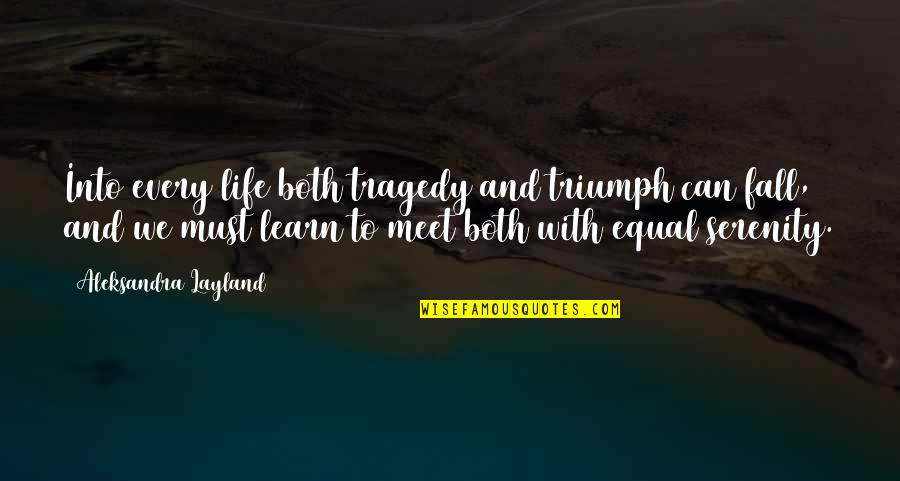 Into every life both tragedy and triumph can fall, and we must learn to meet both with equal serenity. —
Aleksandra Layland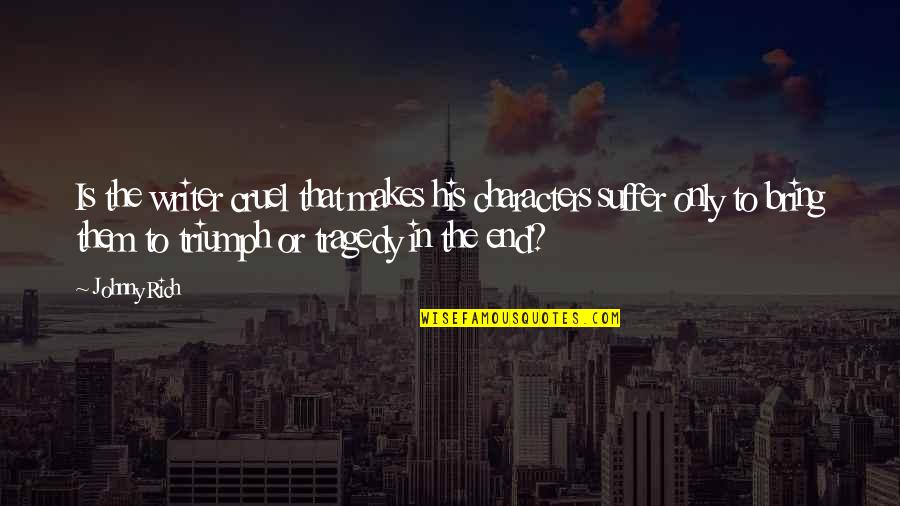 Is the writer cruel that makes his characters suffer only to bring them to triumph or tragedy in the end? —
Johnny Rich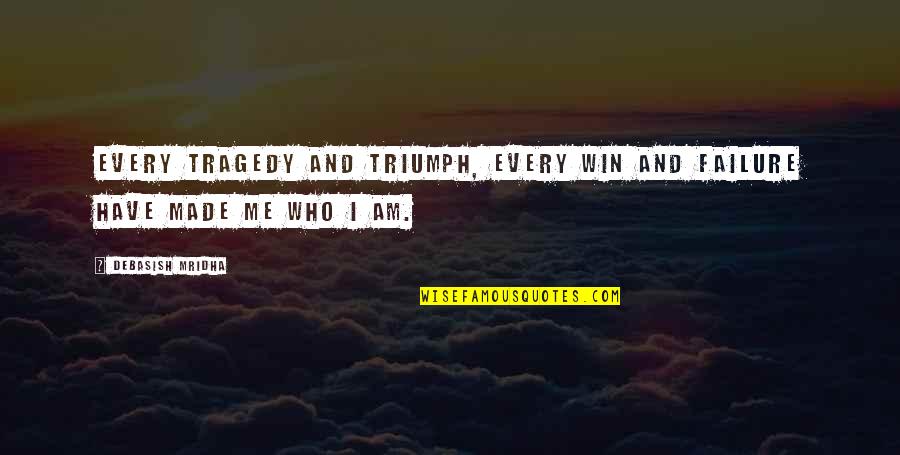 Every tragedy and triumph, every win and failure have made me who I am. —
Debasish Mridha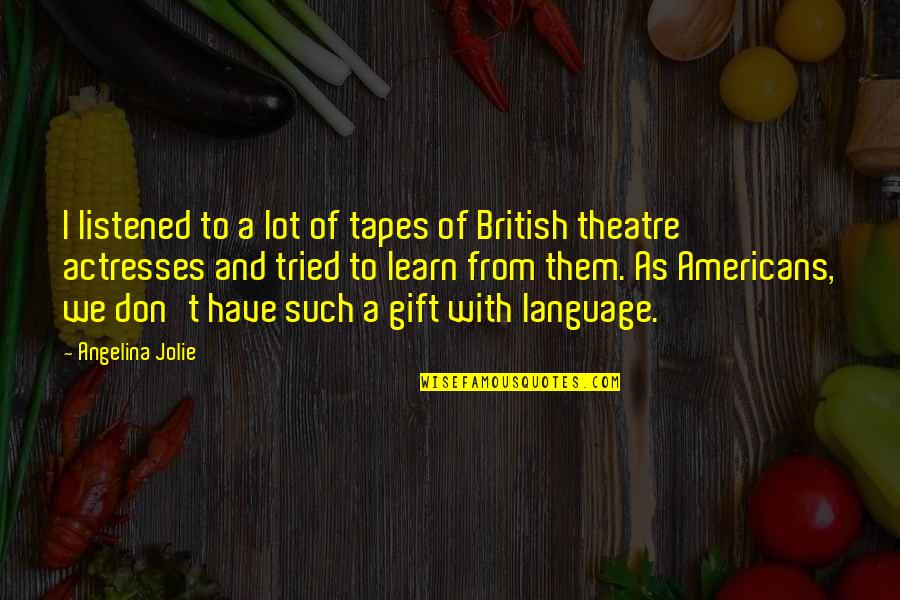 I listened to a lot of tapes of British theatre actresses and tried to learn from them. As Americans, we don't have such a gift with language. —
Angelina Jolie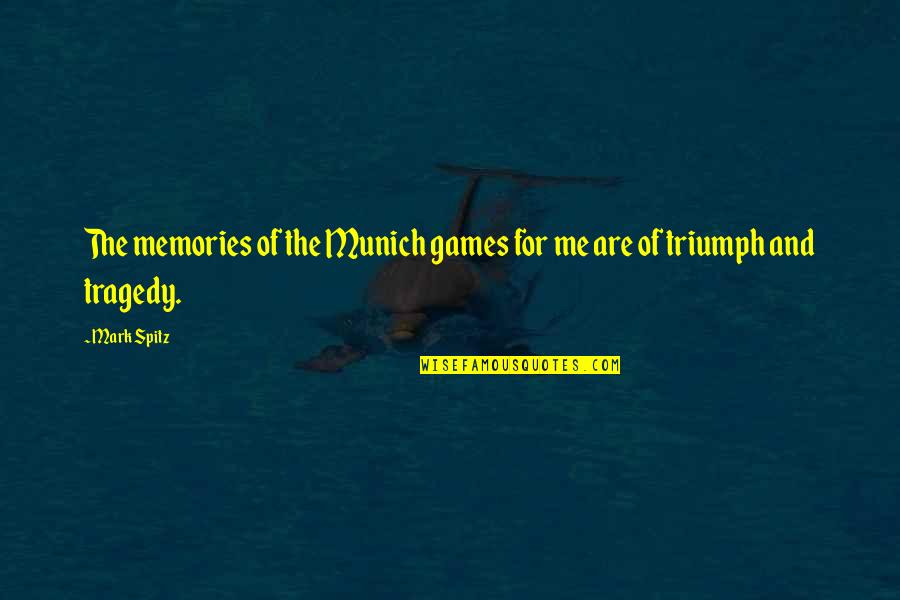 The memories of the Munich games for me are of triumph and tragedy. —
Mark Spitz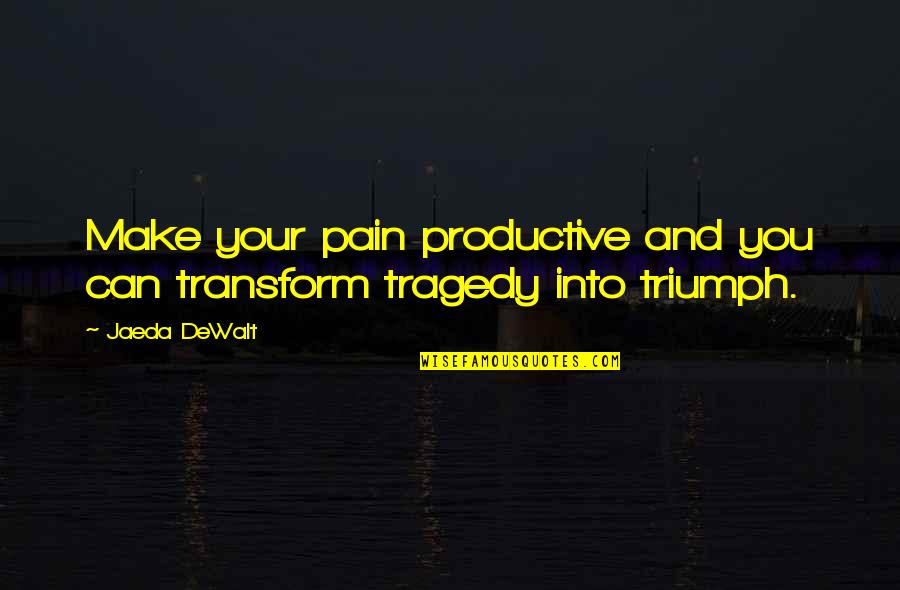 Make your pain productive and you can transform tragedy into triumph. —
Jaeda DeWalt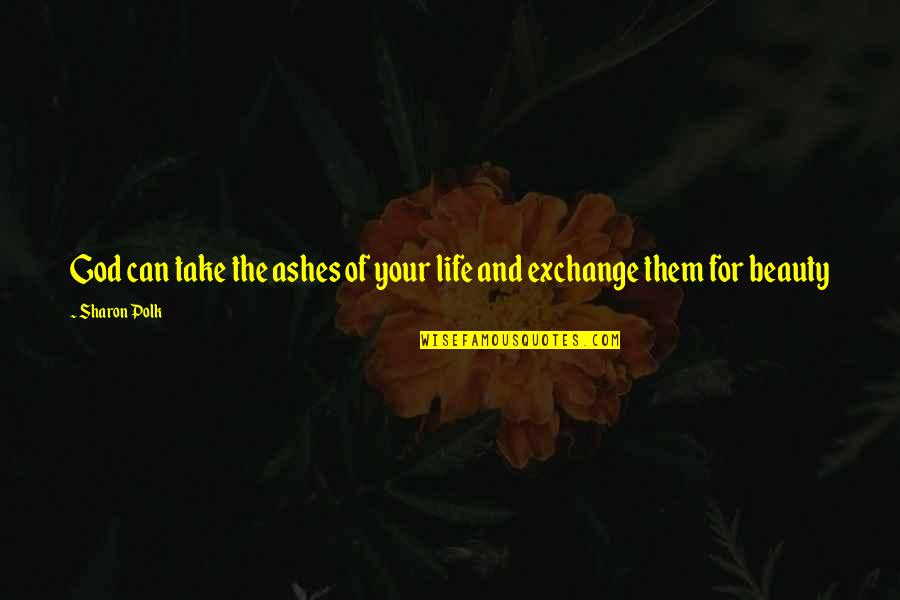 God can take the ashes of your life and exchange them for beauty —
Sharon Polk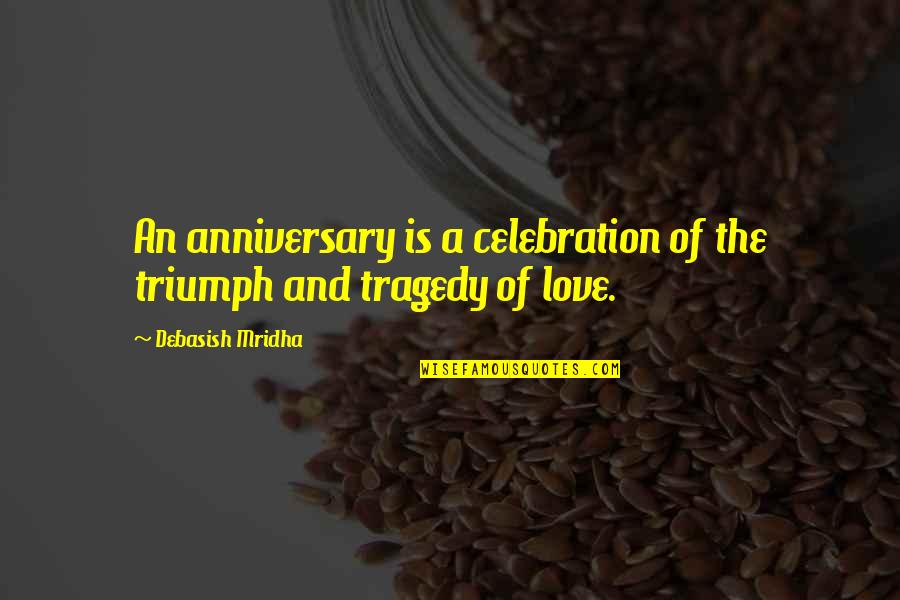 An anniversary is a celebration of the triumph and tragedy of love. —
Debasish Mridha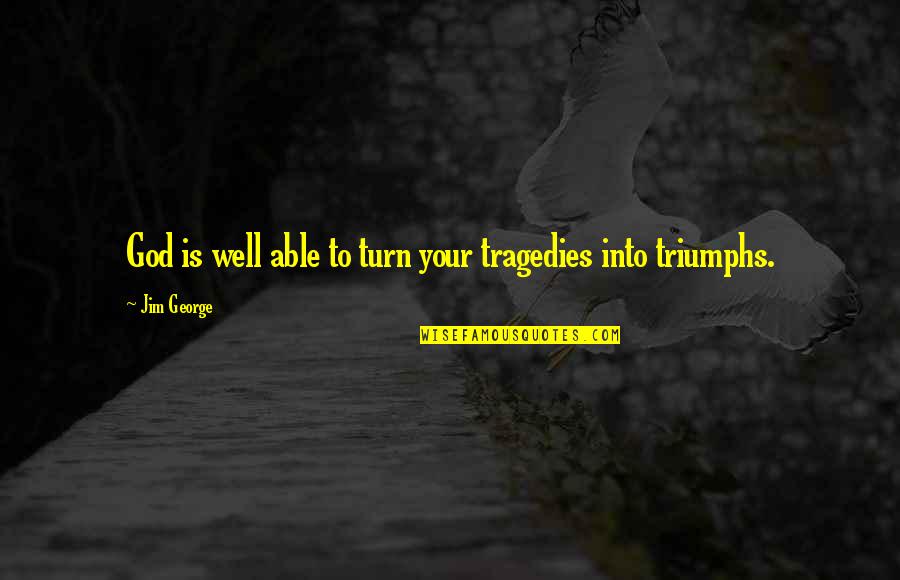 God is well able to turn your tragedies into triumphs. —
Jim George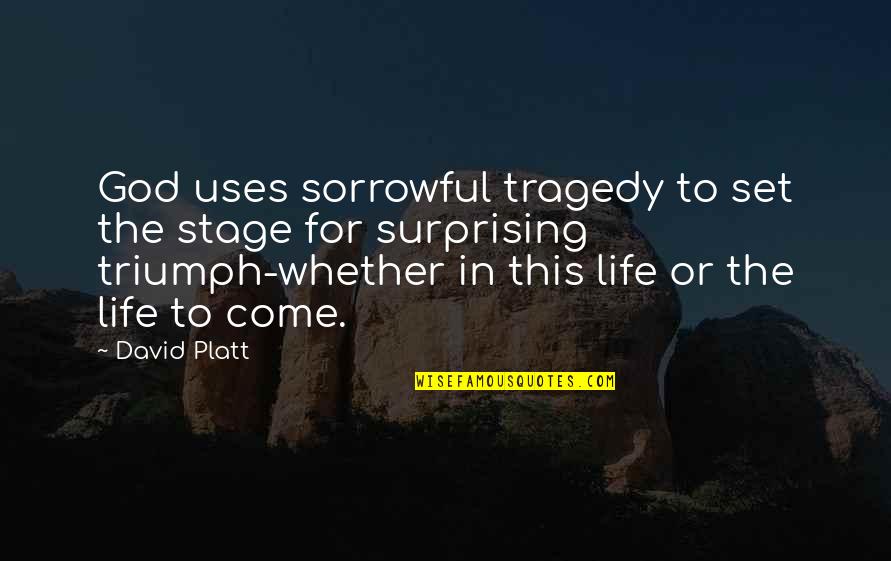 God uses sorrowful tragedy to set the stage for surprising triumph-whether in this life or the life to come. —
David Platt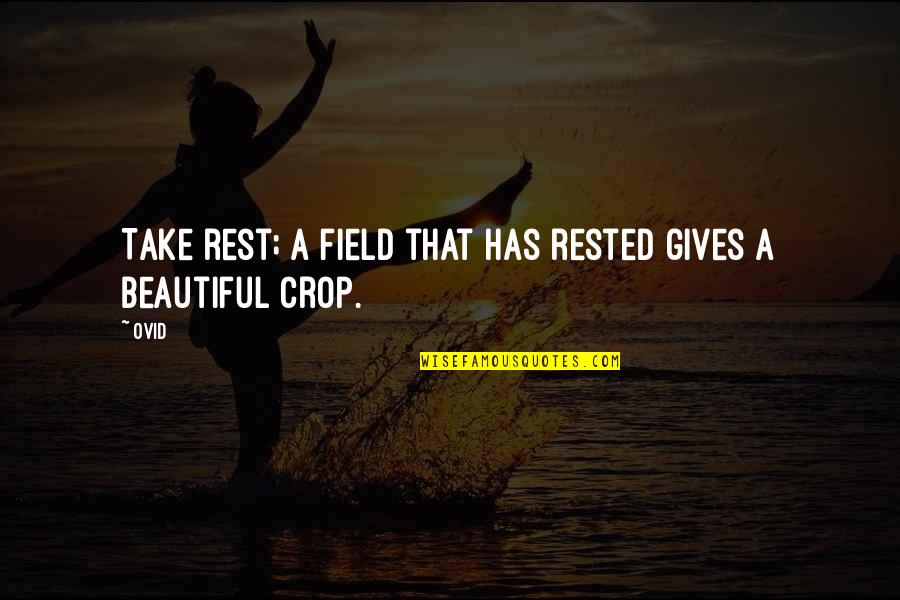 Take rest; a field that has rested gives a beautiful crop. —
Ovid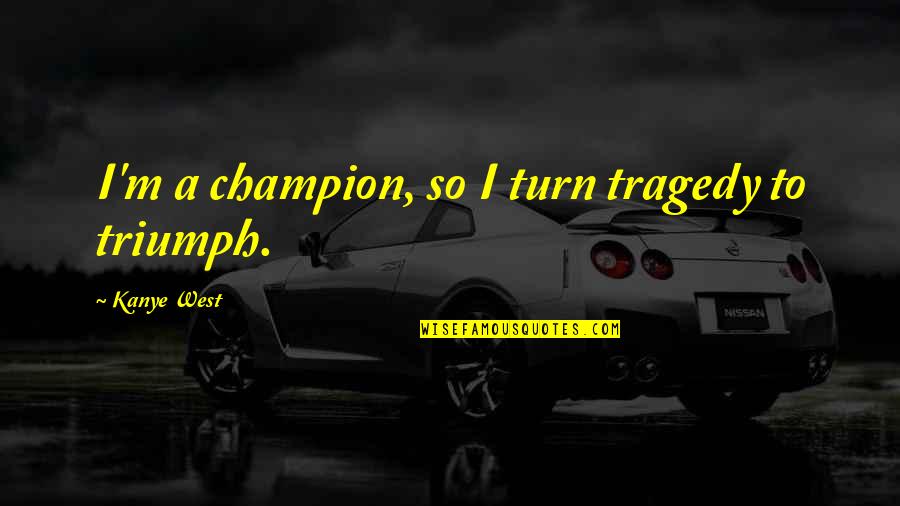 I'm a champion, so I turn tragedy to triumph. —
Kanye West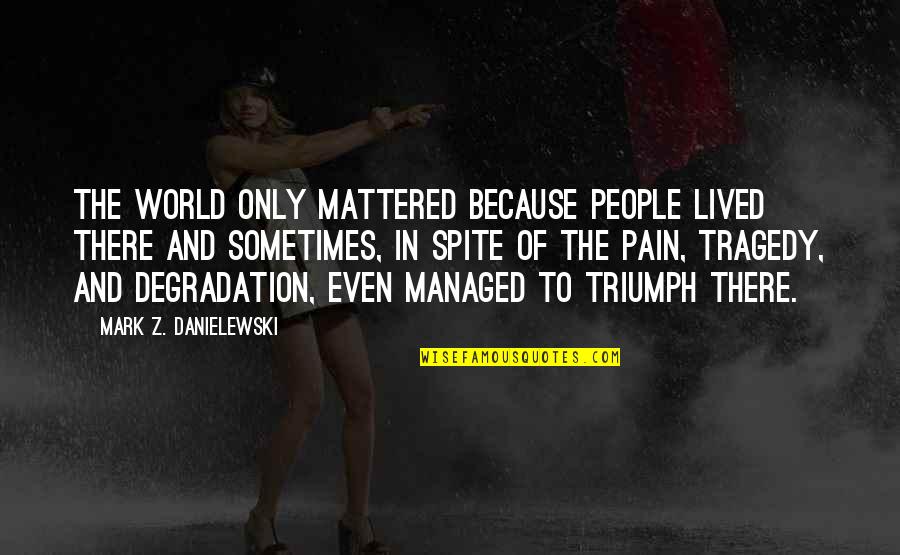 The world only mattered because people lived there and sometimes, in spite of the pain, tragedy, and degradation, even managed to triumph there. —
Mark Z. Danielewski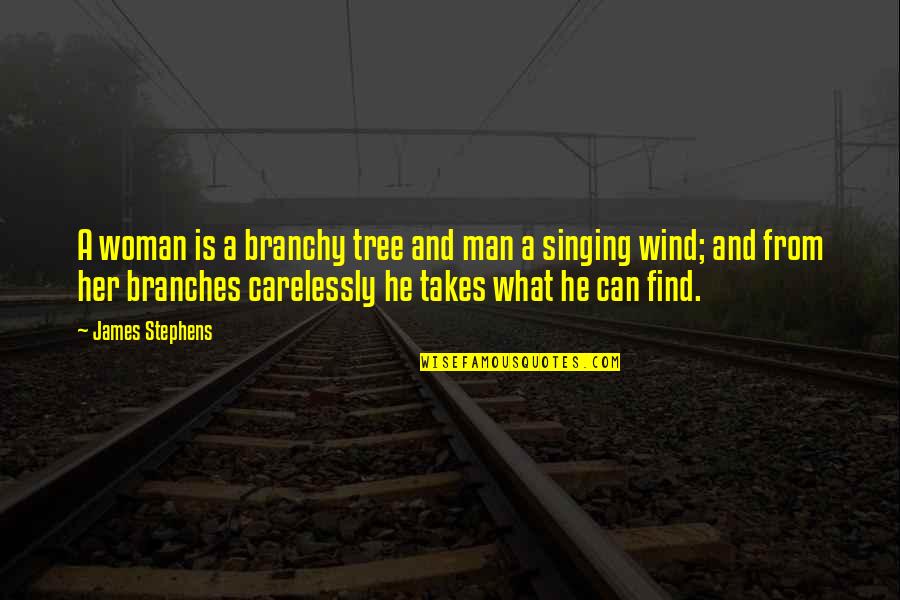 A woman is a branchy tree and man a singing wind; and from her branches carelessly he takes what he can find. —
James Stephens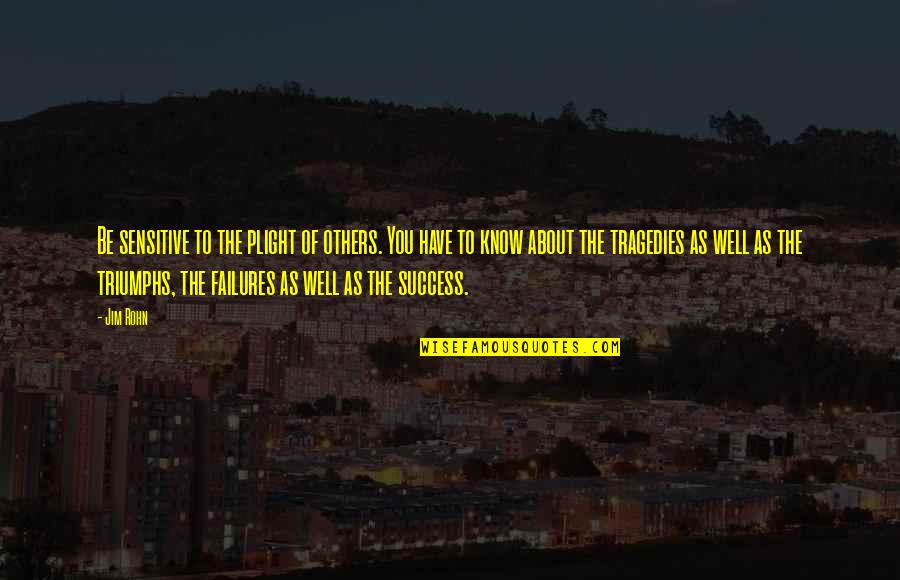 Be sensitive to the plight of others. You have to know about the tragedies as well as the triumphs, the failures as well as the success. —
Jim Rohn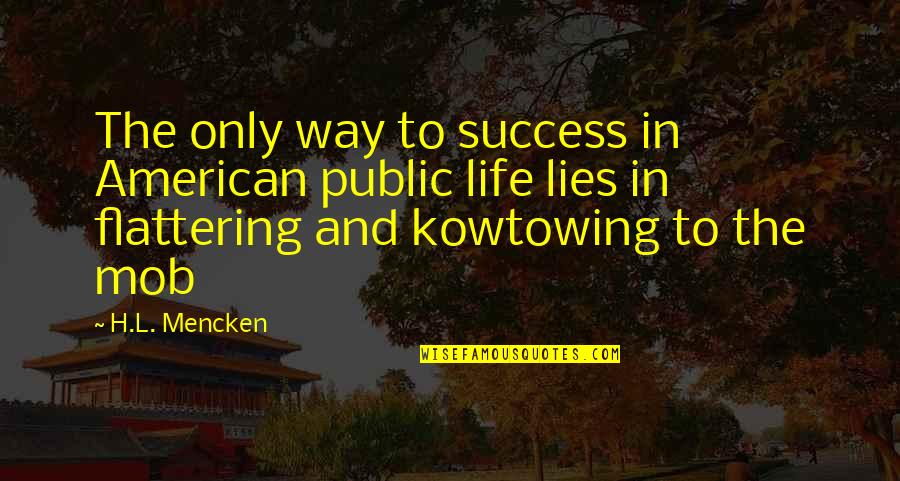 The only way to success in American public life lies in flattering and kowtowing to the mob —
H.L. Mencken
It is not triumph which defines a man, but tragedy. Triumph always brings out the best in men, but tragedy shows us what we are made of. —
Jocelyn Murray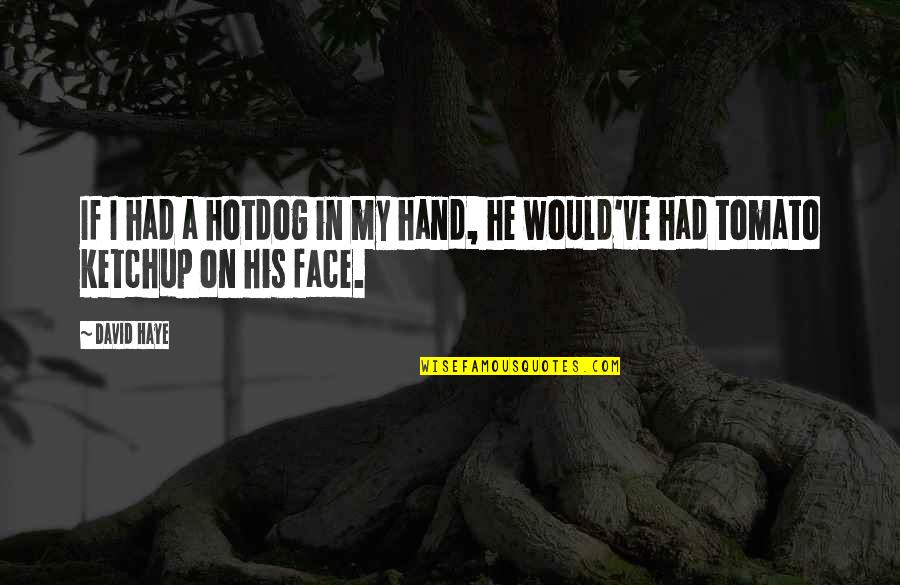 If I had a hotdog in my hand, he would've had tomato ketchup on his face. —
David Haye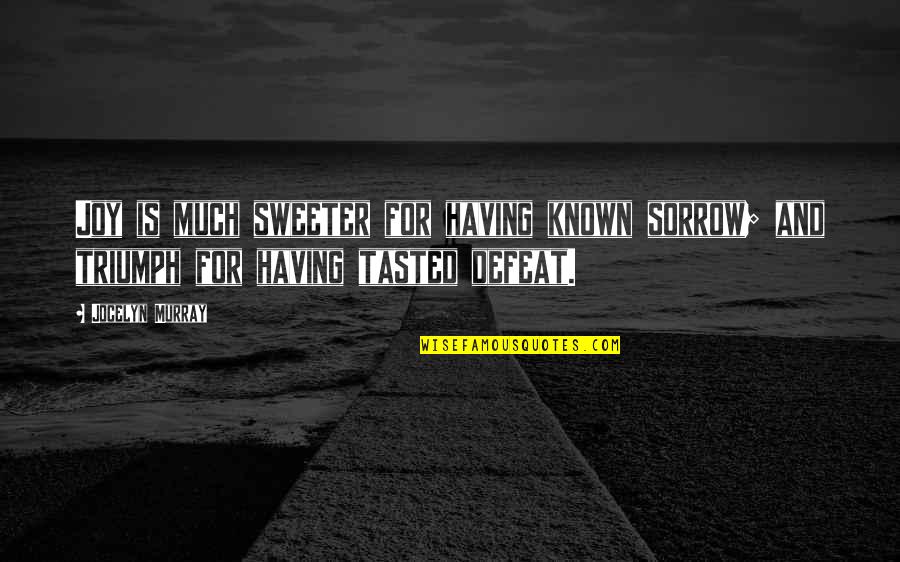 Joy is much sweeter for having known sorrow; and triumph for having tasted defeat. —
Jocelyn Murray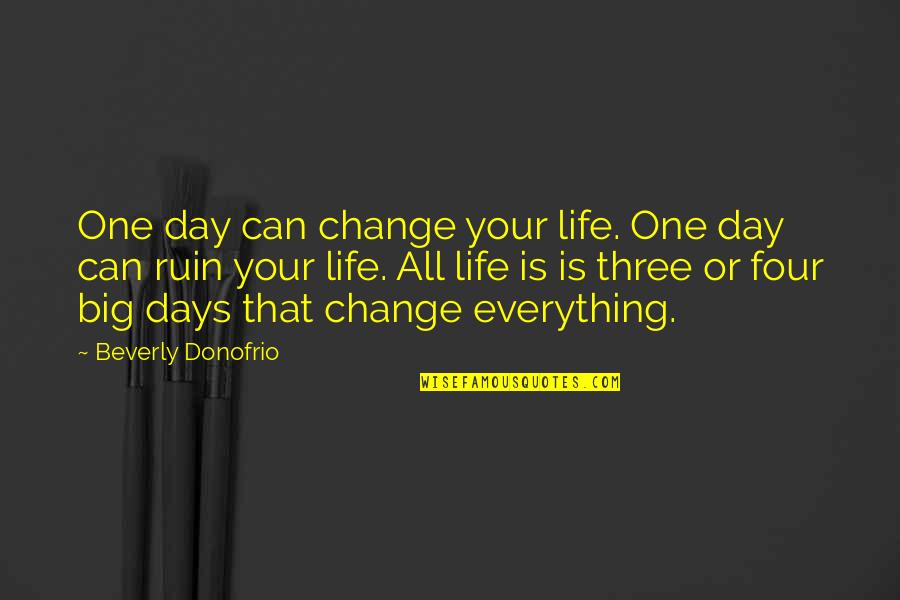 One day can change your life. One day can ruin your life. All life is is three or four big days that change everything. —
Beverly Donofrio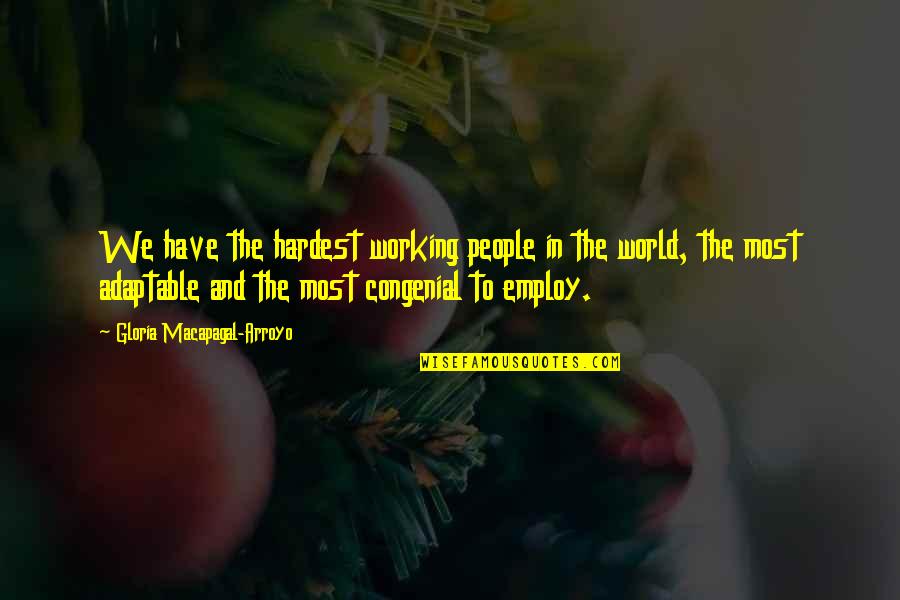 We have the hardest working people in the world, the most adaptable and the most congenial to employ. —
Gloria Macapagal-Arroyo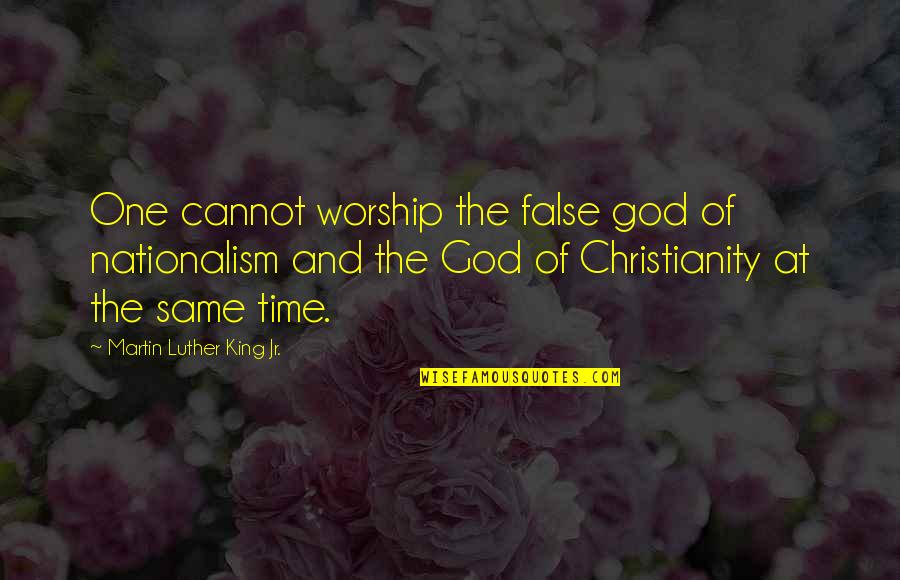 One cannot worship the false god of nationalism and the God of Christianity at the same time. —
Martin Luther King Jr.
I enjoy reporting on
triumph over tragedy
. —
Shepard Smith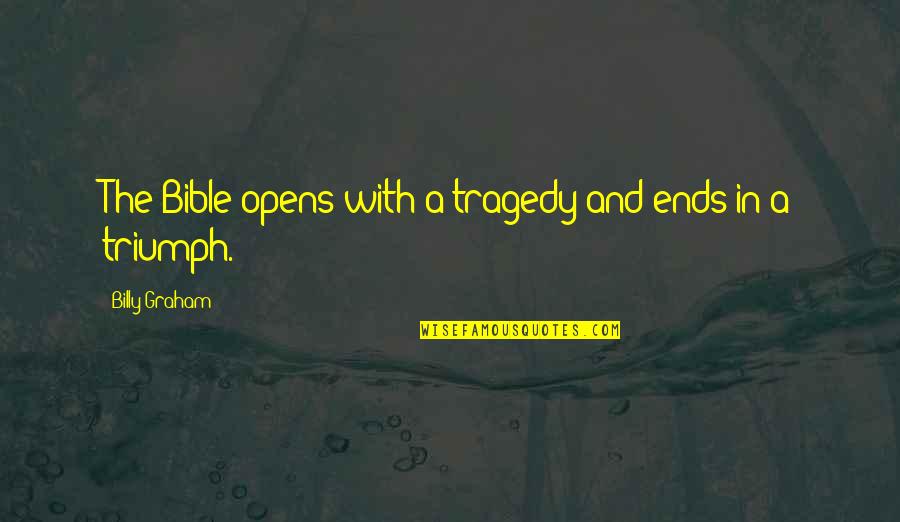 The Bible opens with a tragedy and ends in a triumph. —
Billy Graham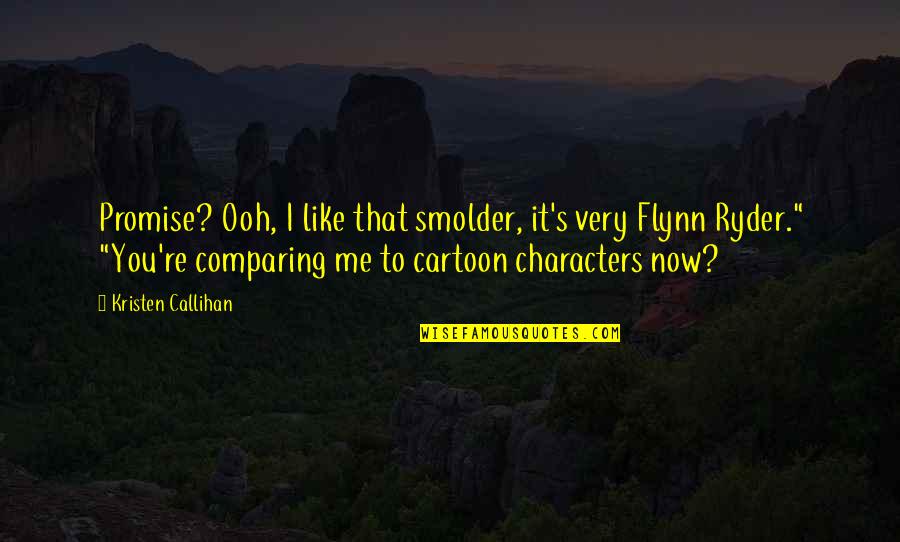 Promise? Ooh, I like that smolder, it's very Flynn Ryder." "You're comparing me to cartoon characters now? —
Kristen Callihan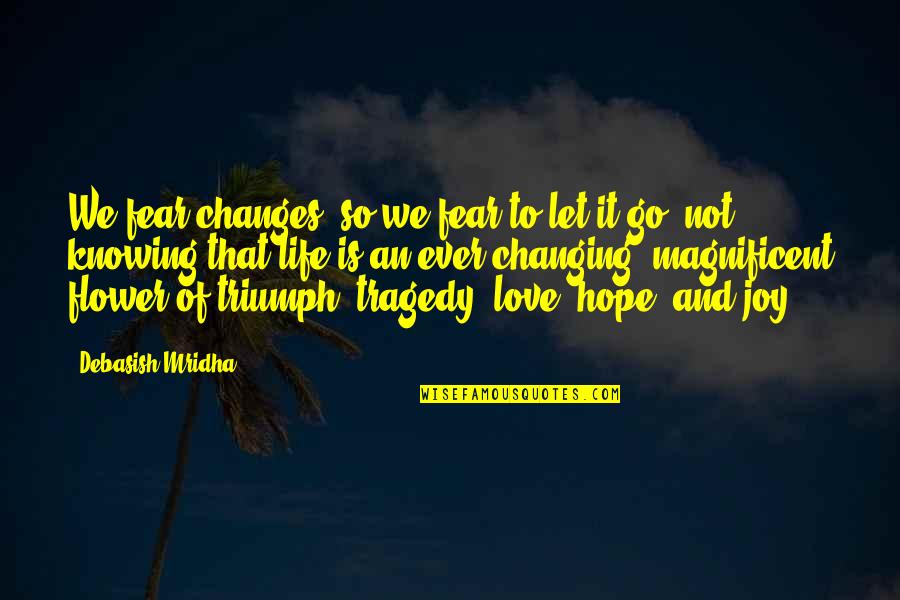 We fear changes, so we fear to let it go, not knowing that life is an ever-changing, magnificent flower of triumph, tragedy, love, hope, and joy. —
Debasish Mridha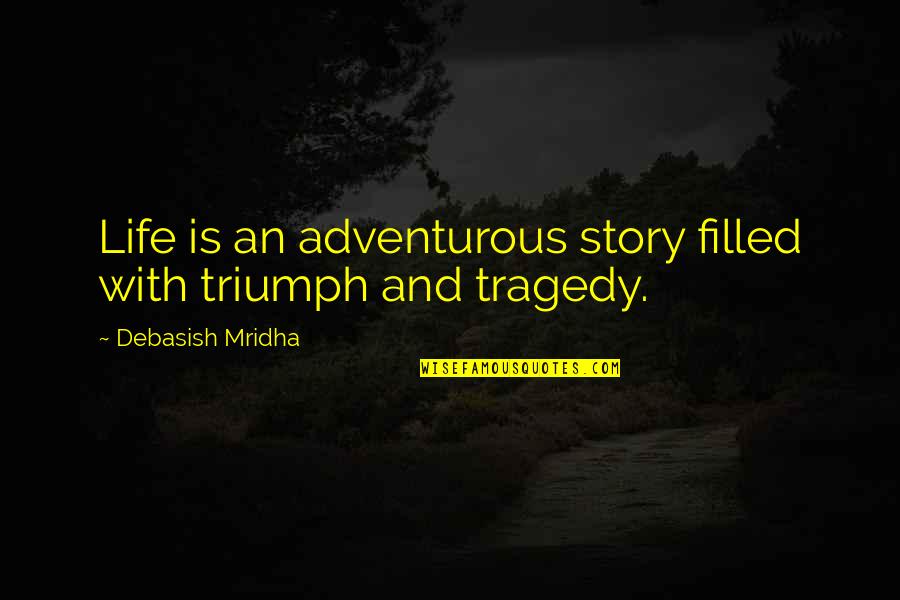 Life is an adventurous story filled with triumph and tragedy. —
Debasish Mridha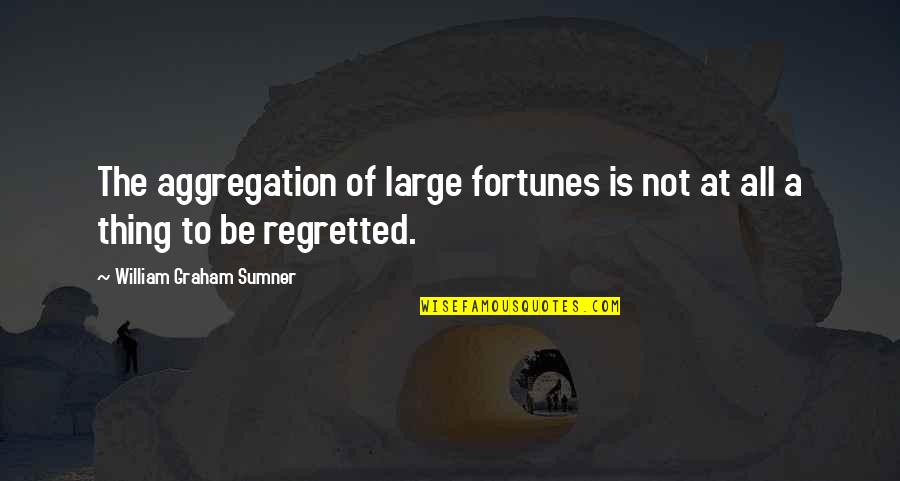 The aggregation of large fortunes is not at all a thing to be regretted. —
William Graham Sumner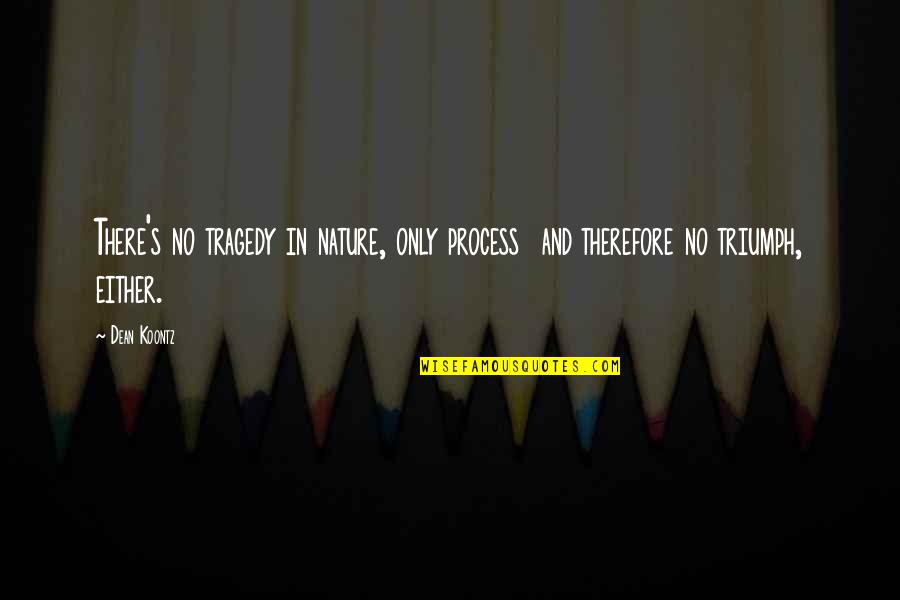 There's no tragedy in nature, only process
and therefore no triumph, either. —
Dean Koontz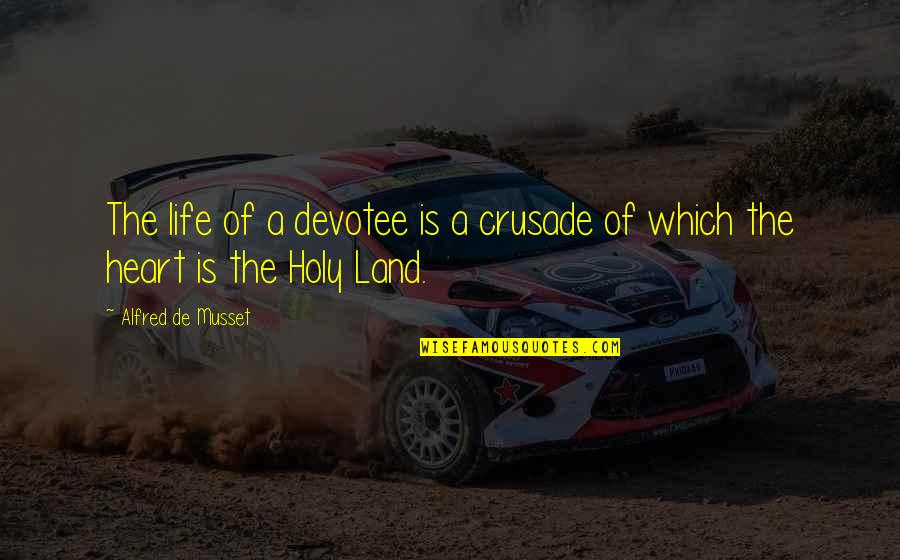 The life of a devotee is a crusade of which the heart is the Holy Land. —
Alfred De Musset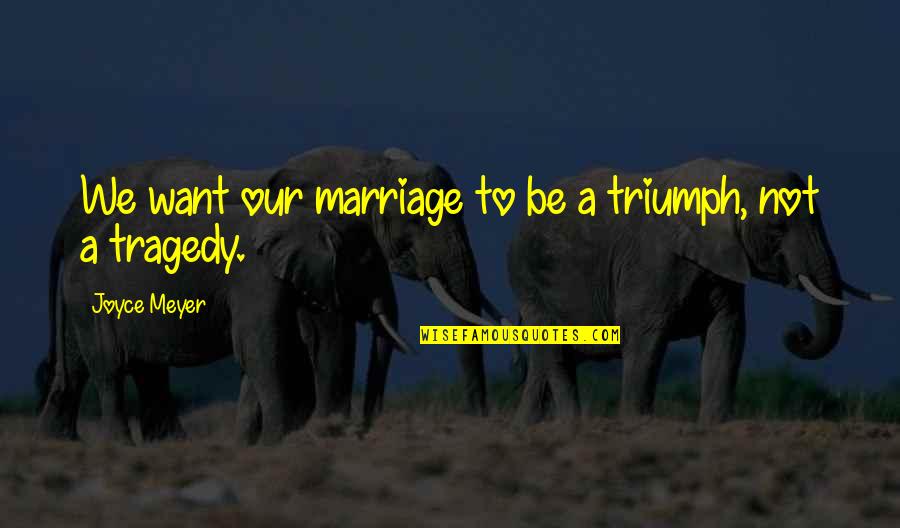 We want our marriage to be a triumph, not a tragedy. —
Joyce Meyer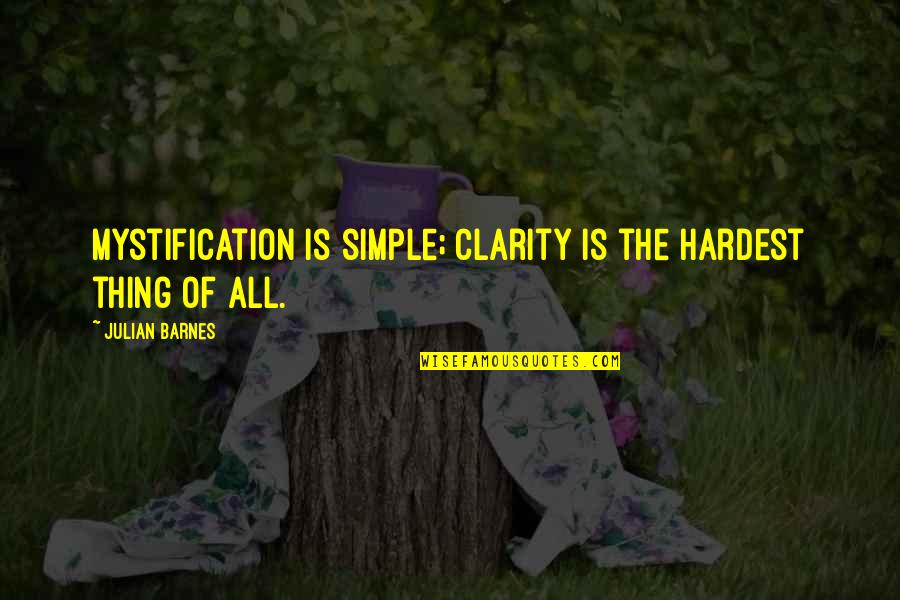 Mystification is simple; clarity is the hardest thing of all. —
Julian Barnes