Trees And Plants Quotes
Collection of top 32 famous quotes about Trees And Plants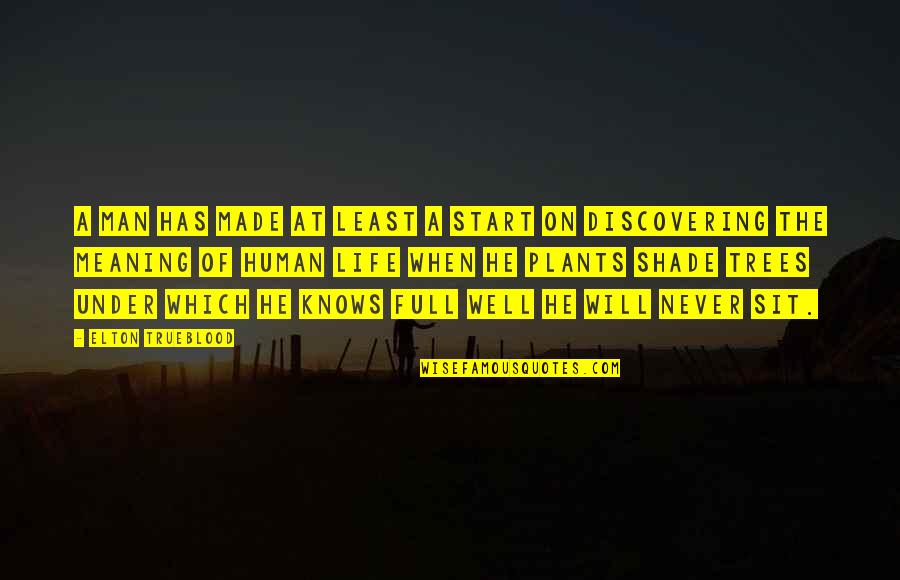 A man has made at least a start on discovering the meaning of human life when he plants shade trees under which he knows full well he will never sit.
—
Elton Trueblood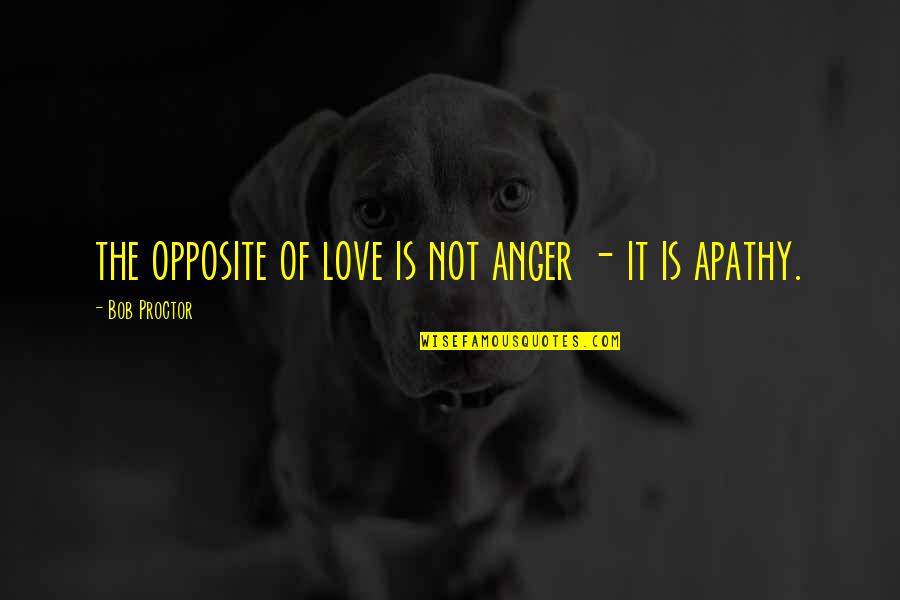 the opposite of love is not anger - it is apathy.
—
Bob Proctor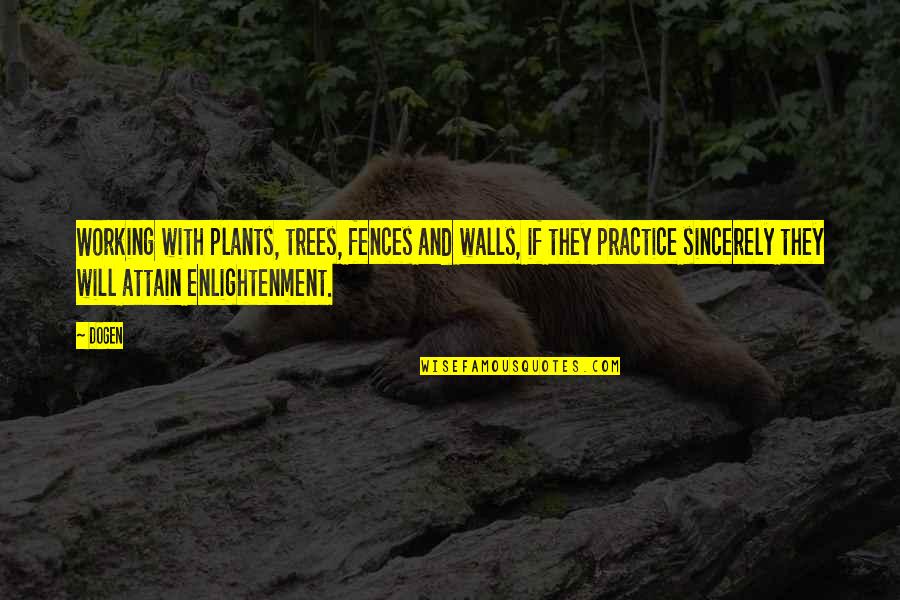 Working with plants, trees, fences and walls, if they practice sincerely they will attain enlightenment.
—
Dogen
Trees and plants always look like the people they live with, somehow.
—
Zora Neale Hurston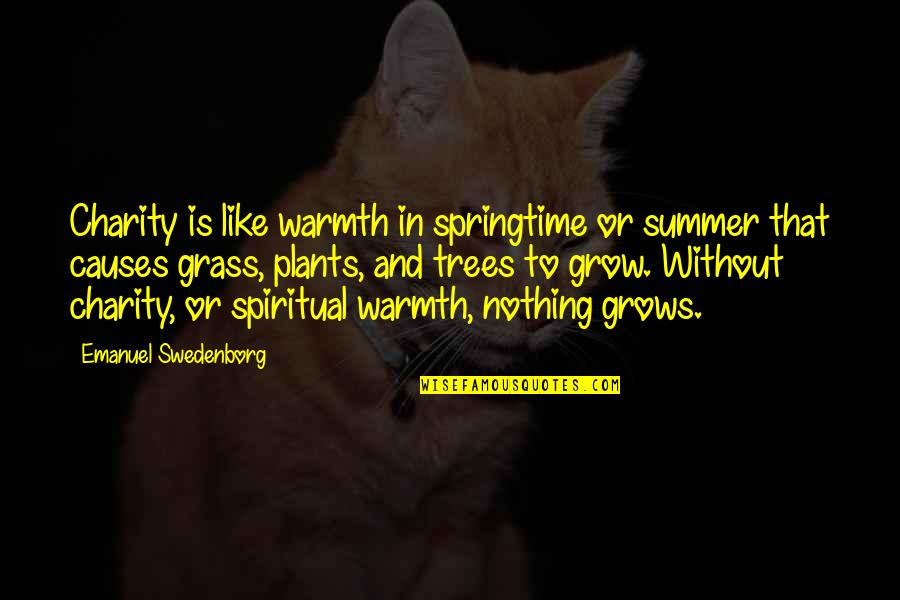 Charity is like warmth in springtime or summer that causes grass, plants, and trees to grow. Without charity, or spiritual warmth, nothing grows.
—
Emanuel Swedenborg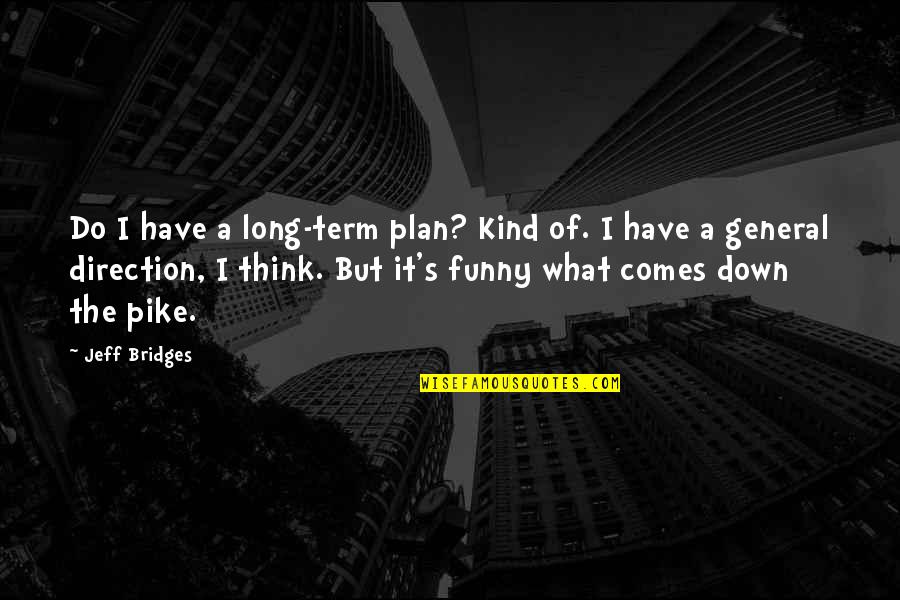 Do I have a long-term plan? Kind of. I have a general direction, I think. But it's funny what comes down the pike.
—
Jeff Bridges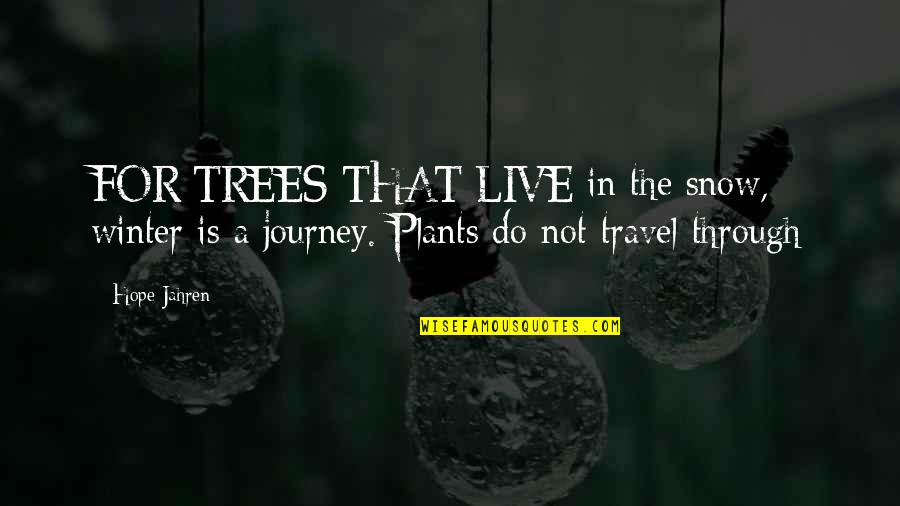 FOR TREES THAT LIVE in the snow, winter is a journey. Plants do not travel through
—
Hope Jahren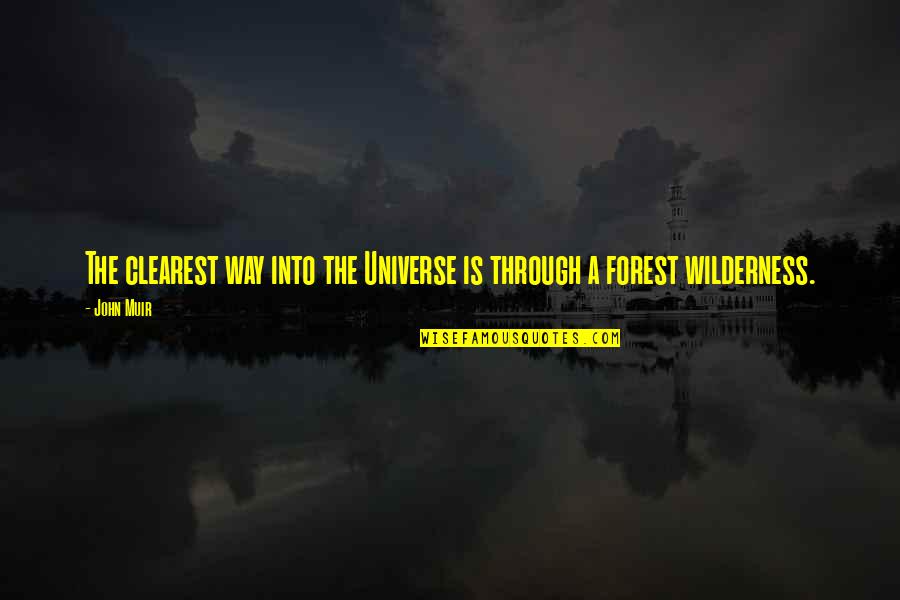 The clearest way into the Universe is through a forest wilderness.
—
John Muir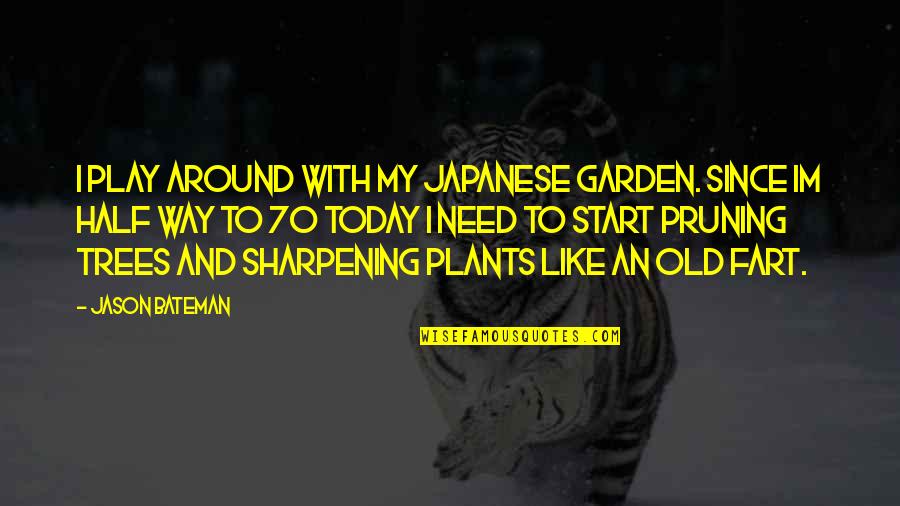 I play around with my Japanese Garden. Since Im half way to 70 today I need to start pruning trees and sharpening plants like an old fart.
—
Jason Bateman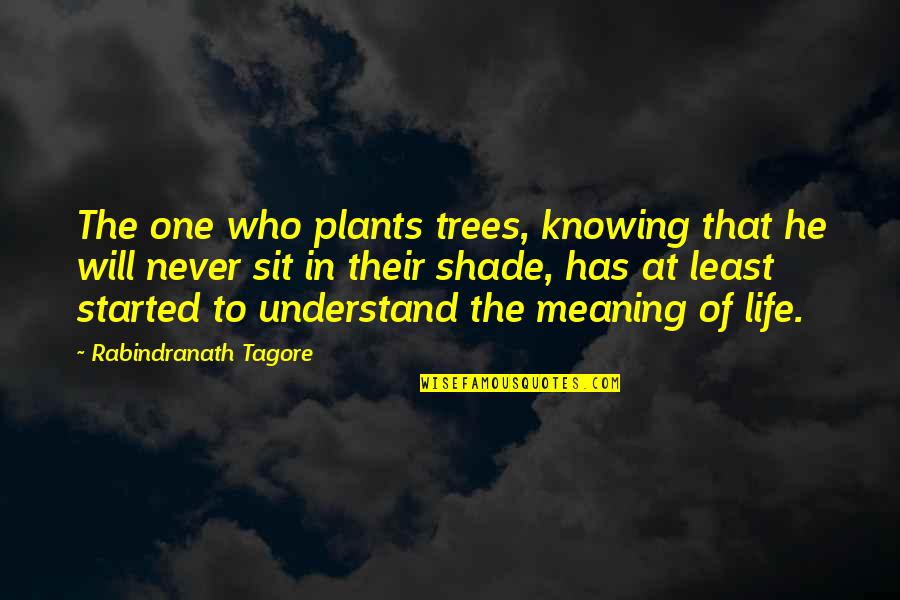 The one who plants trees, knowing that he will never sit in their shade, has at least started to understand the meaning of life.
—
Rabindranath Tagore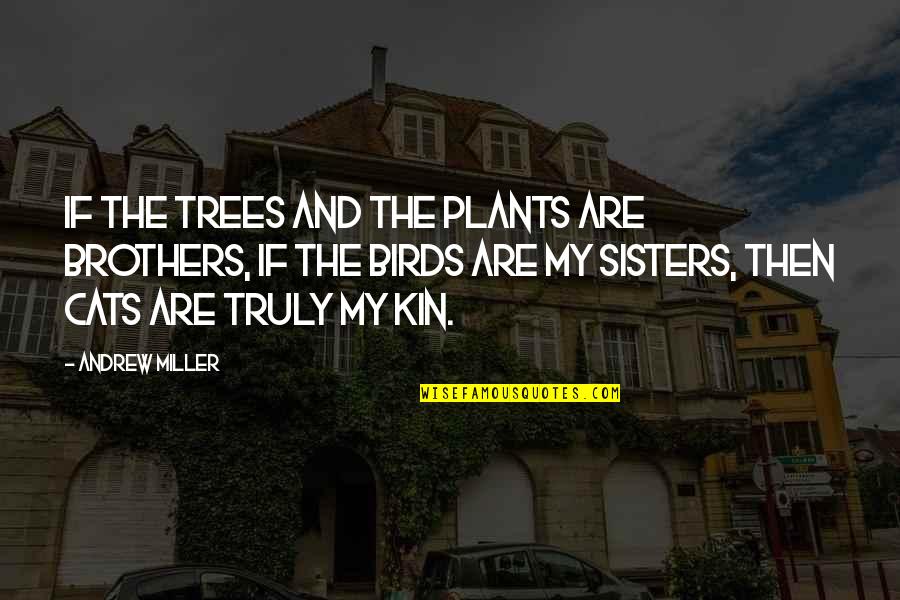 If the trees and the plants are brothers, if the birds are my sisters, then cats are truly my kin. —
Andrew Miller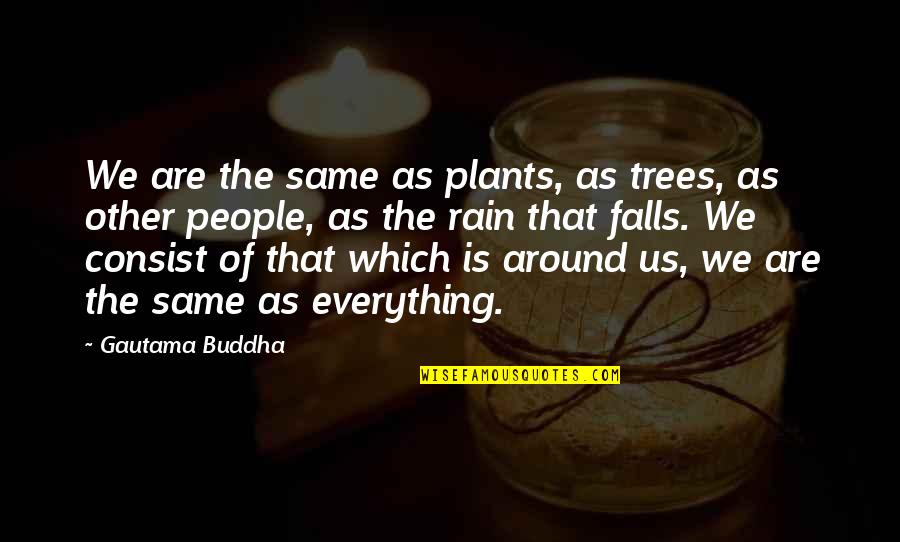 We are the same as plants, as trees, as other people, as the rain that falls. We consist of that which is around us, we are the same as everything. —
Gautama Buddha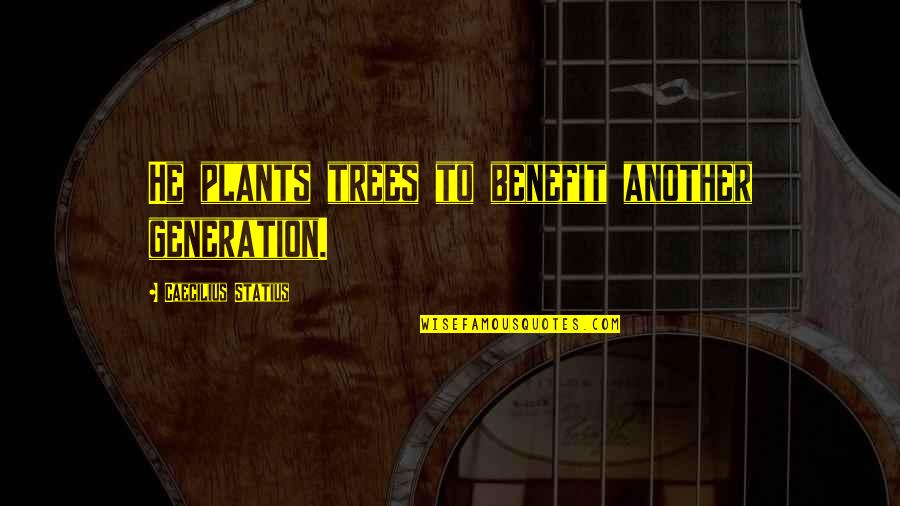 He plants trees to benefit another generation. —
Caecilius Statius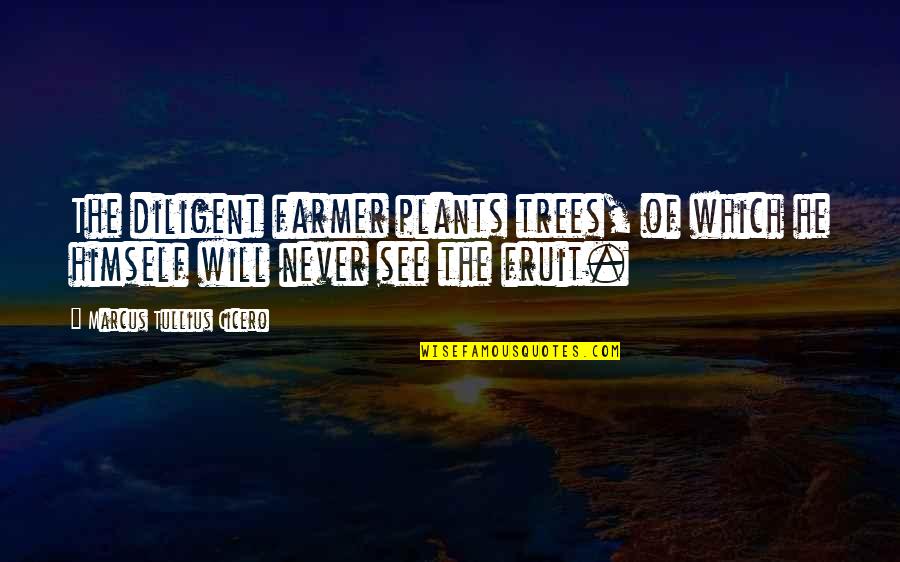 The diligent farmer plants trees, of which he himself will never see the fruit. —
Marcus Tullius Cicero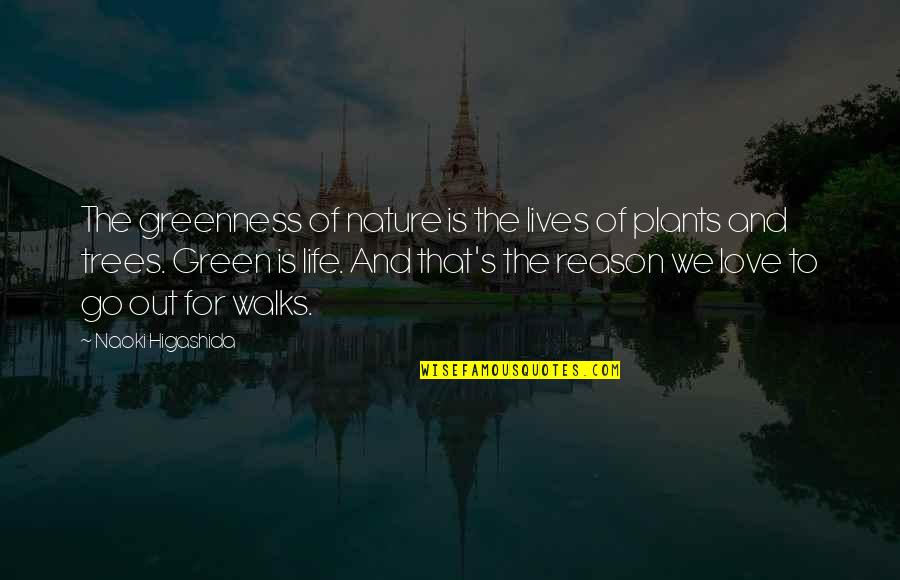 The greenness of nature is the lives of plants and trees. Green is life. And that's the reason we love to go out for walks. —
Naoki Higashida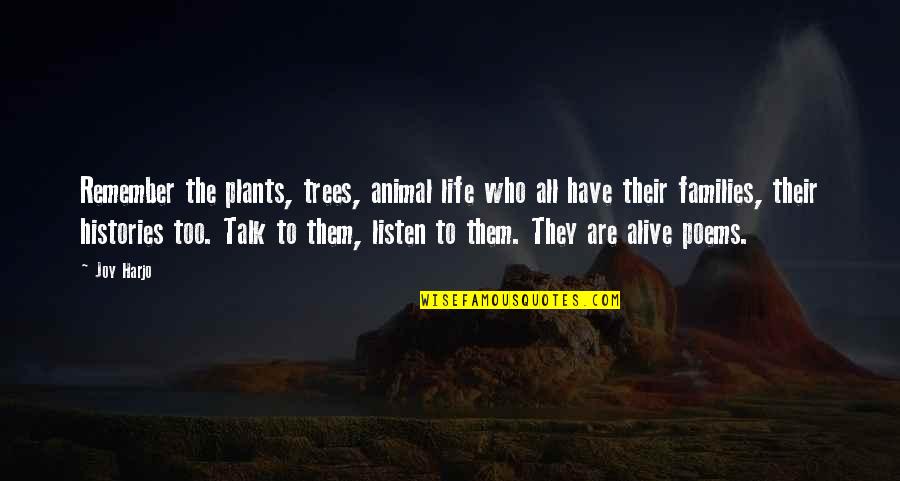 Remember the plants, trees, animal life who all have their families, their histories too. Talk to them, listen to them. They are alive poems. —
Joy Harjo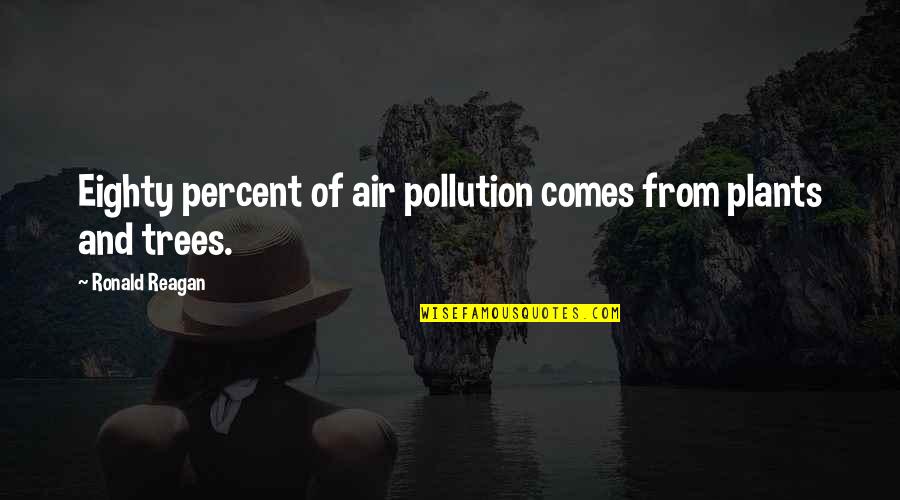 Eighty percent of air pollution comes from plants and trees. —
Ronald Reagan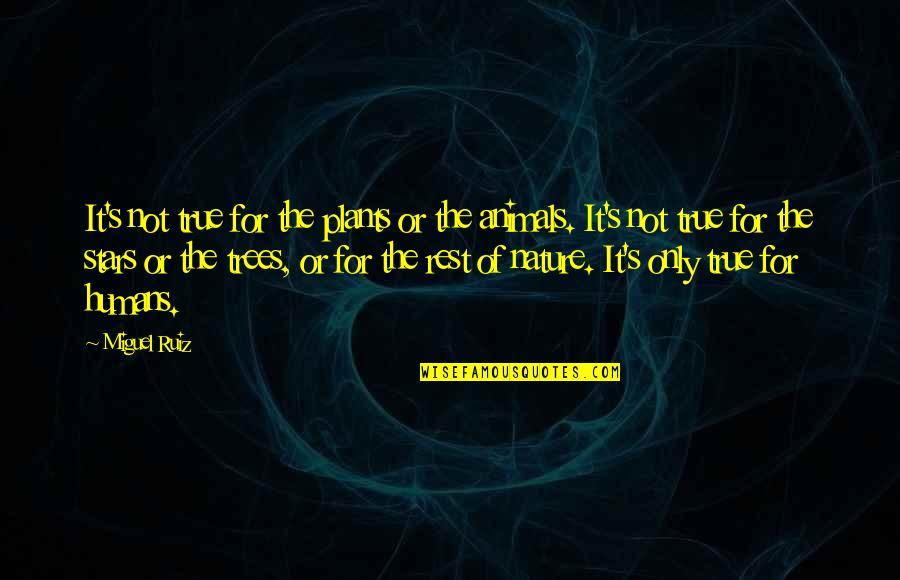 It's not true for the plants or the animals. It's not true for the stars or the trees, or for the rest of nature. It's only true for humans. —
Miguel Ruiz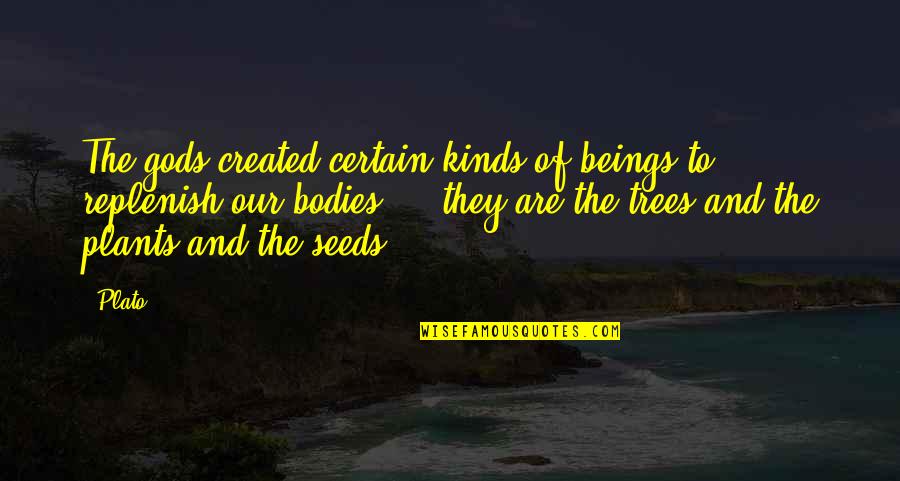 The gods created certain kinds of beings to replenish our bodies ... they are the trees and the plants and the seeds. —
Plato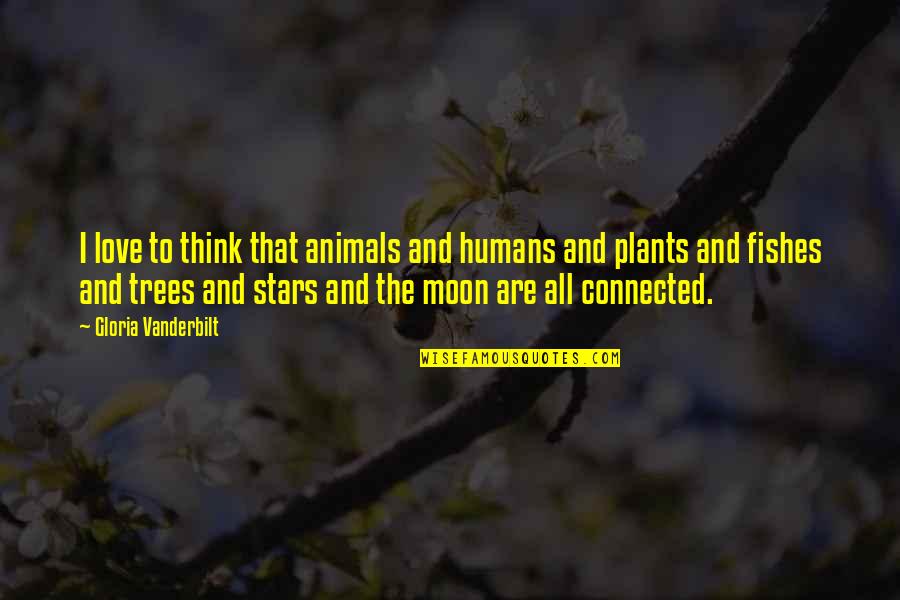 I love to think that animals and humans and plants and fishes and trees and stars and the moon are all connected. —
Gloria Vanderbilt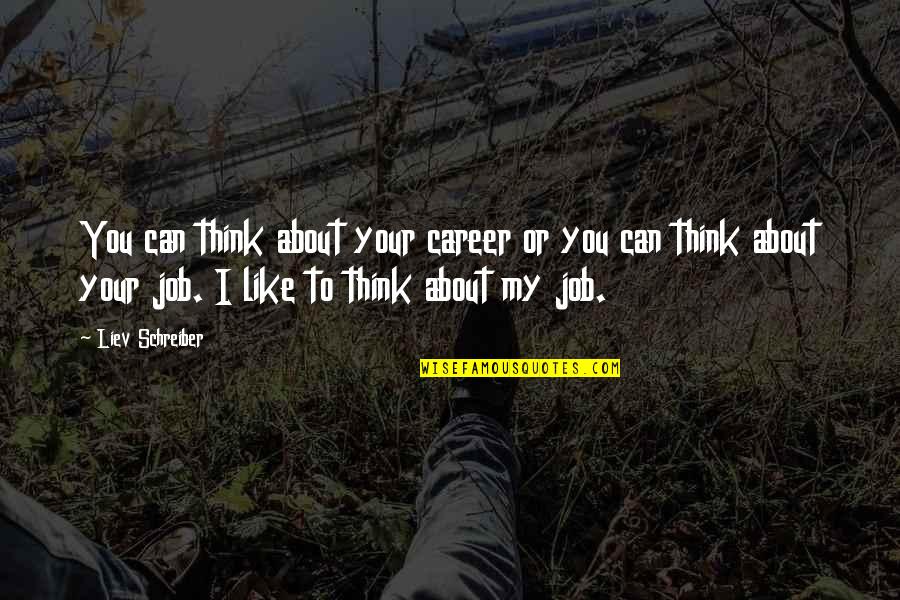 You can think about your career or you can think about your job. I like to think about my job. —
Liev Schreiber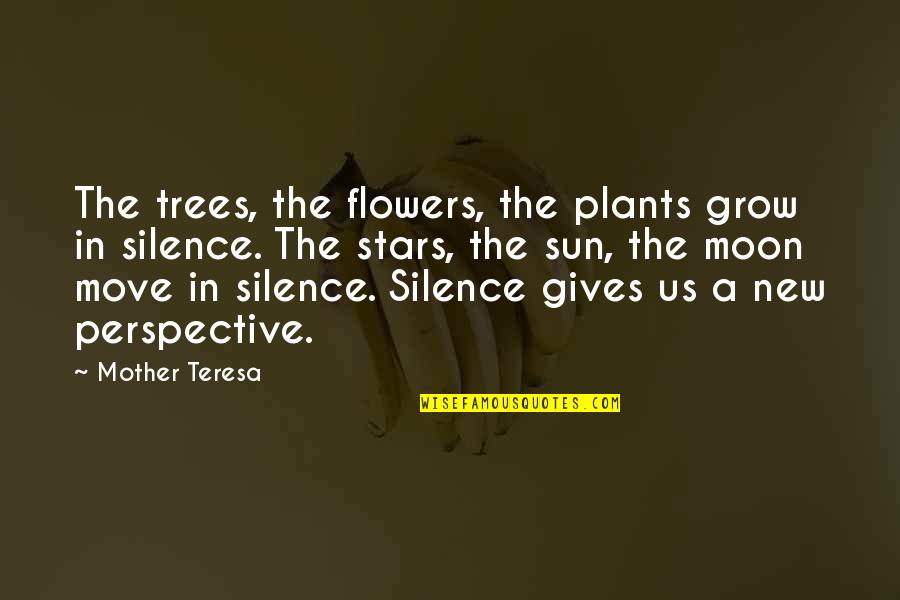 The trees, the flowers, the plants grow in silence. The stars, the sun, the moon move in silence. Silence gives us a new perspective. —
Mother Teresa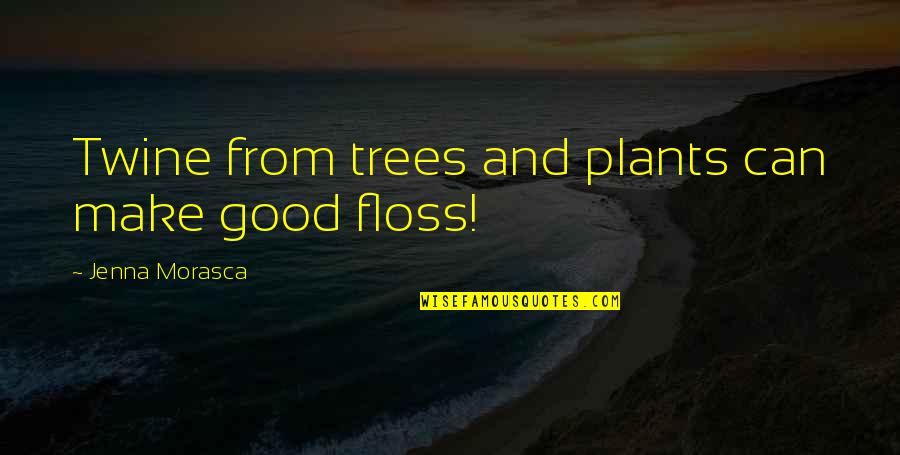 Twine from
trees and plants
can make good floss! —
Jenna Morasca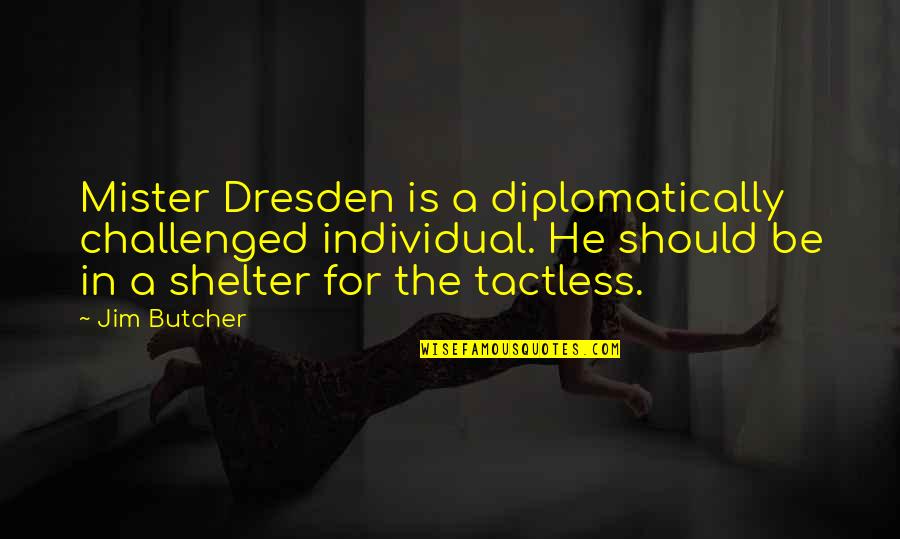 Mister Dresden is a diplomatically challenged individual. He should be in a shelter for the tactless. —
Jim Butcher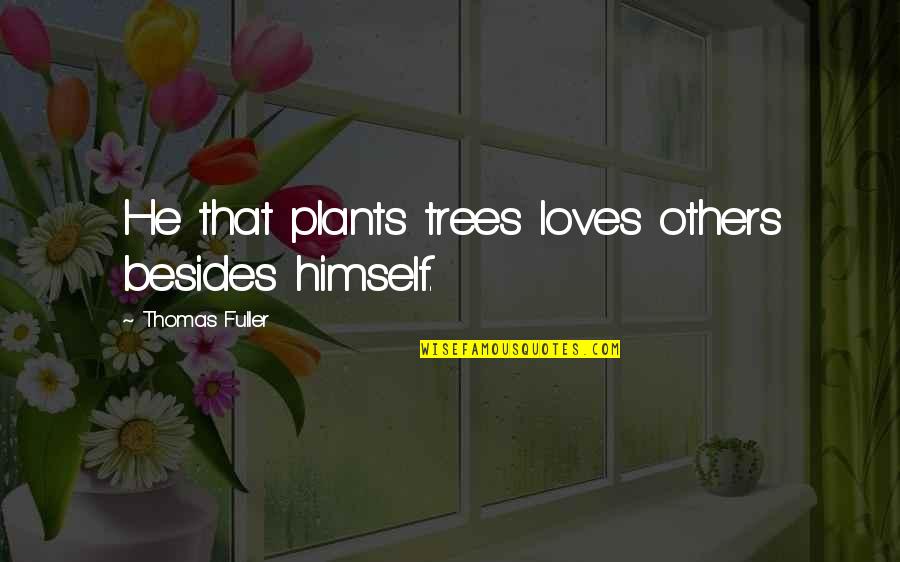 He that plants trees loves others besides himself. —
Thomas Fuller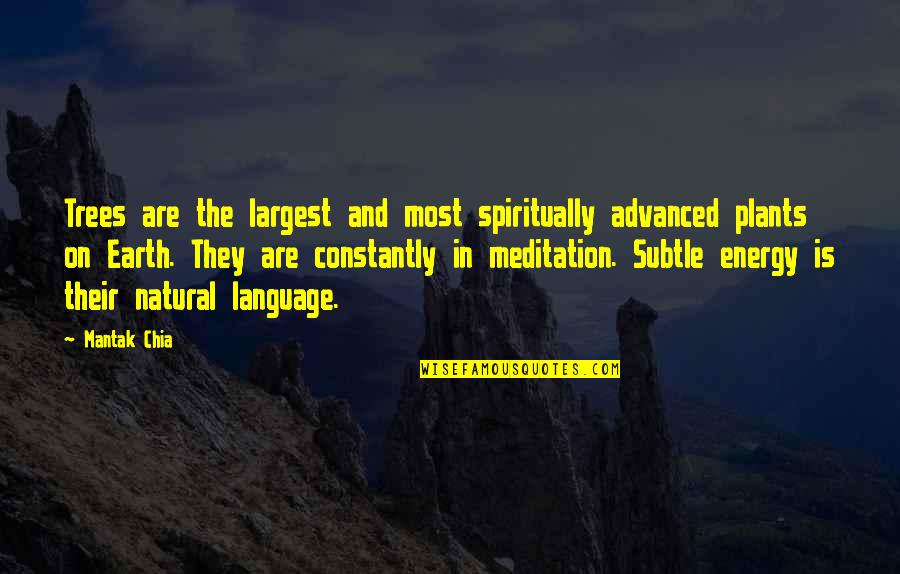 Trees are the largest and most spiritually advanced plants on Earth. They are constantly in meditation. Subtle energy is their natural language. —
Mantak Chia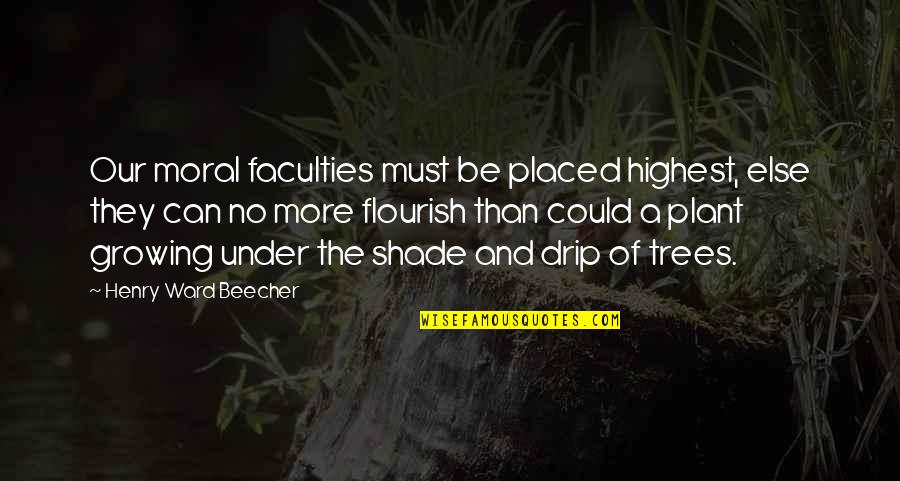 Our moral faculties must be placed highest, else they can no more flourish than could a plant growing under the shade and drip of trees. —
Henry Ward Beecher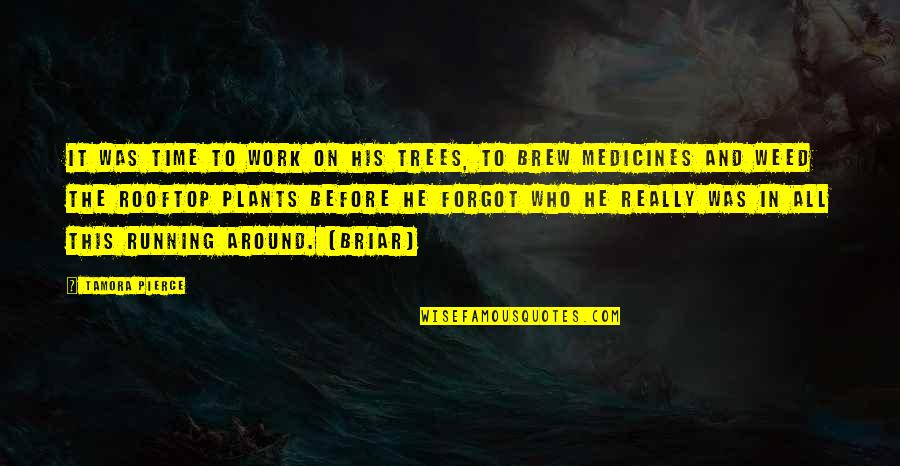 It was time to work on his trees, to brew medicines and weed the rooftop plants before he forgot who he really was in all this running around. (Briar) —
Tamora Pierce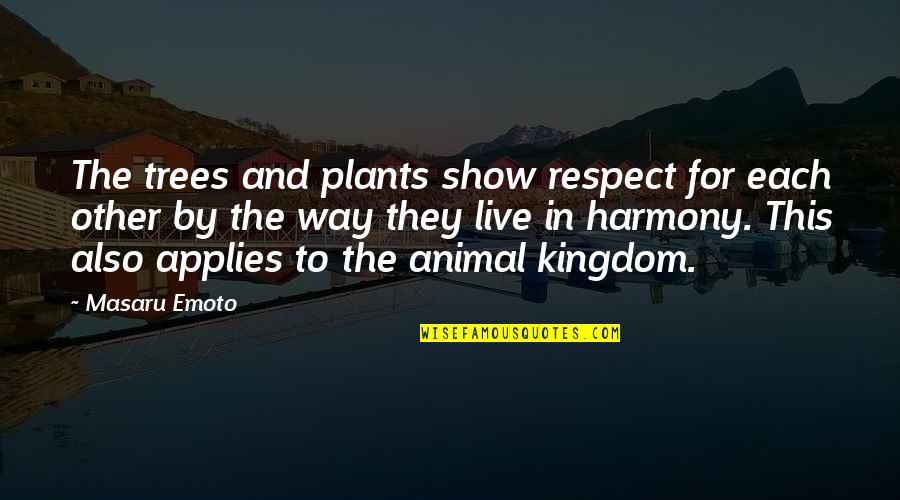 The
trees and plants
show respect for each other by the way they live in harmony. This also applies to the animal kingdom. —
Masaru Emoto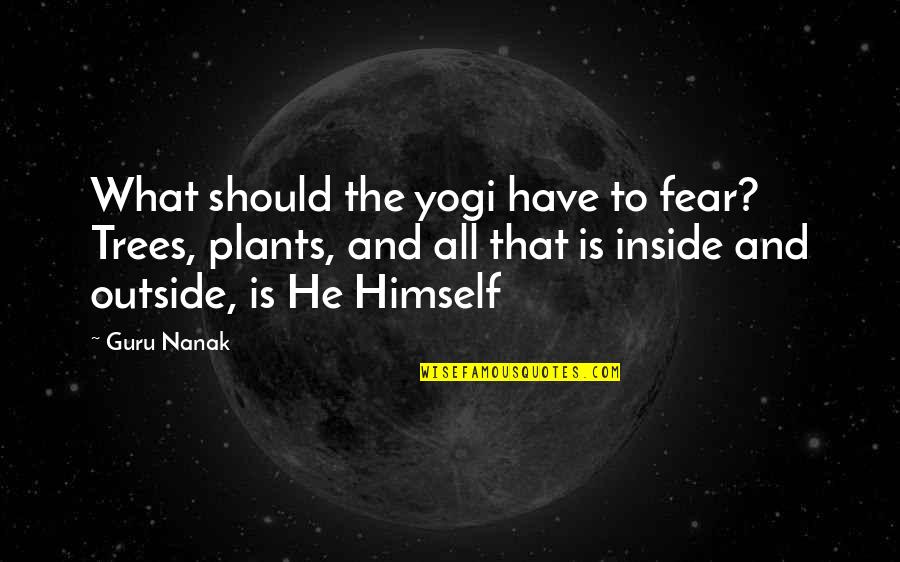 What should the yogi have to fear? Trees, plants, and all that is inside and outside, is He Himself —
Guru Nanak