Treated Well Quotes
Collection of top 30 famous quotes about Treated Well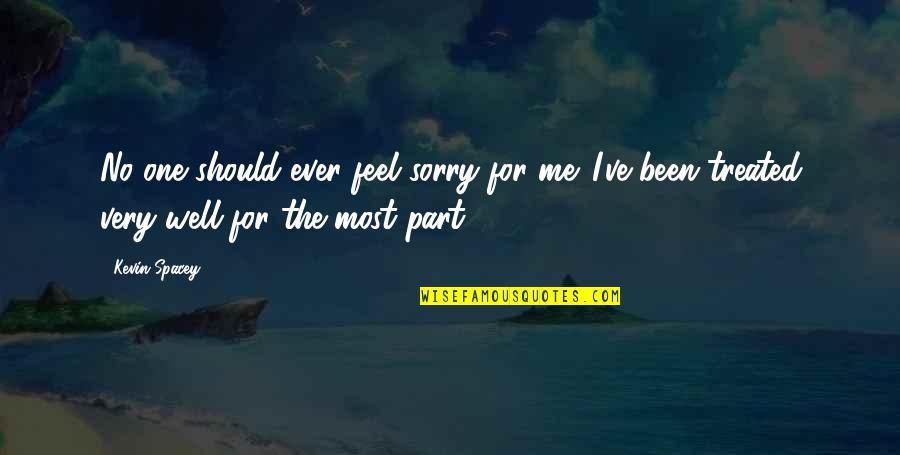 No one should ever feel sorry for me. I've been treated very well for the most part.
—
Kevin Spacey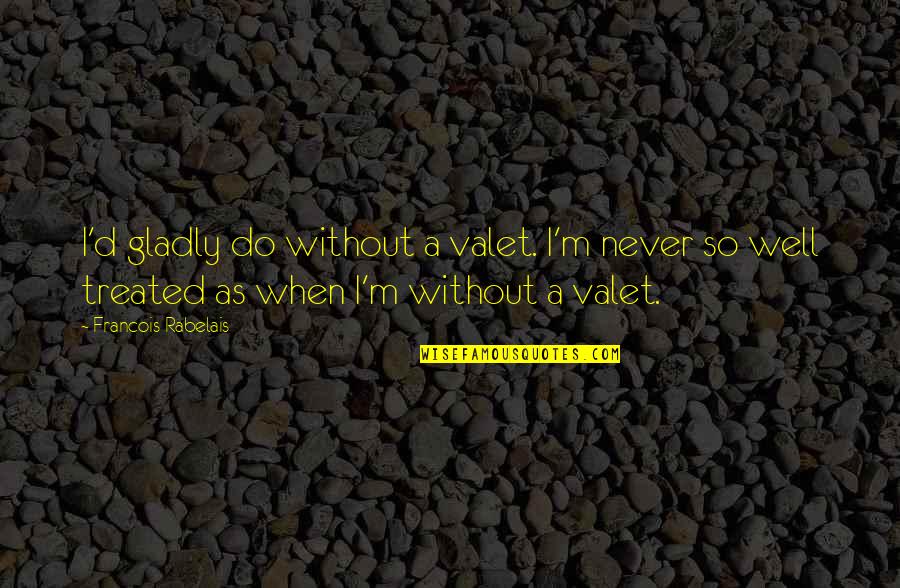 I'd gladly do without a valet. I'm never so well treated as when I'm without a valet.
—
Francois Rabelais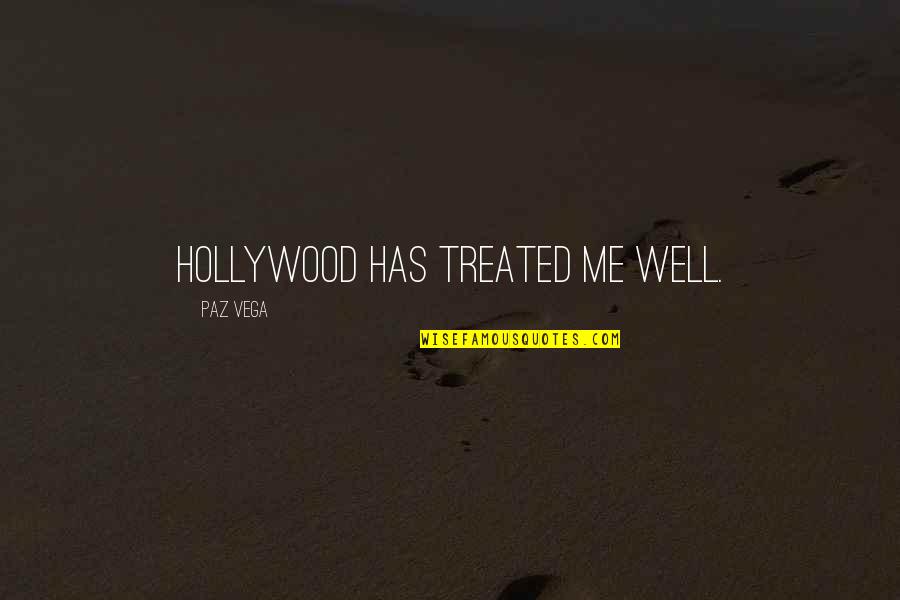 Hollywood has treated me well.
—
Paz Vega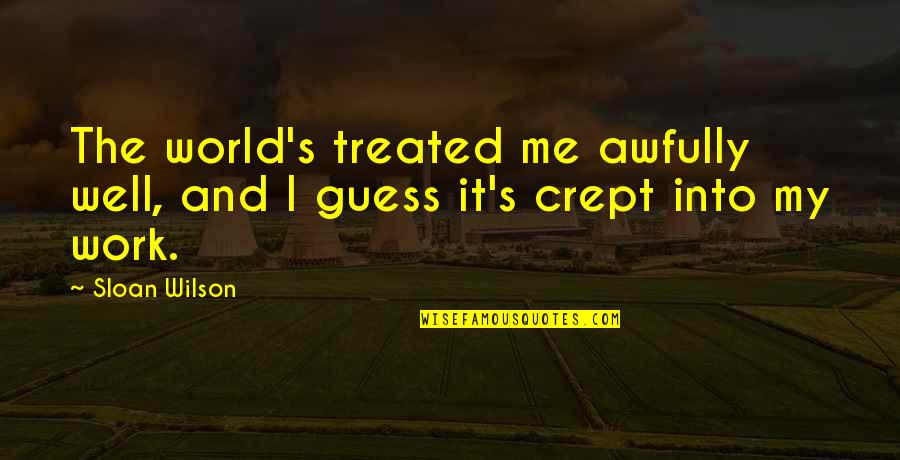 The world's treated me awfully well, and I guess it's crept into my work.
—
Sloan Wilson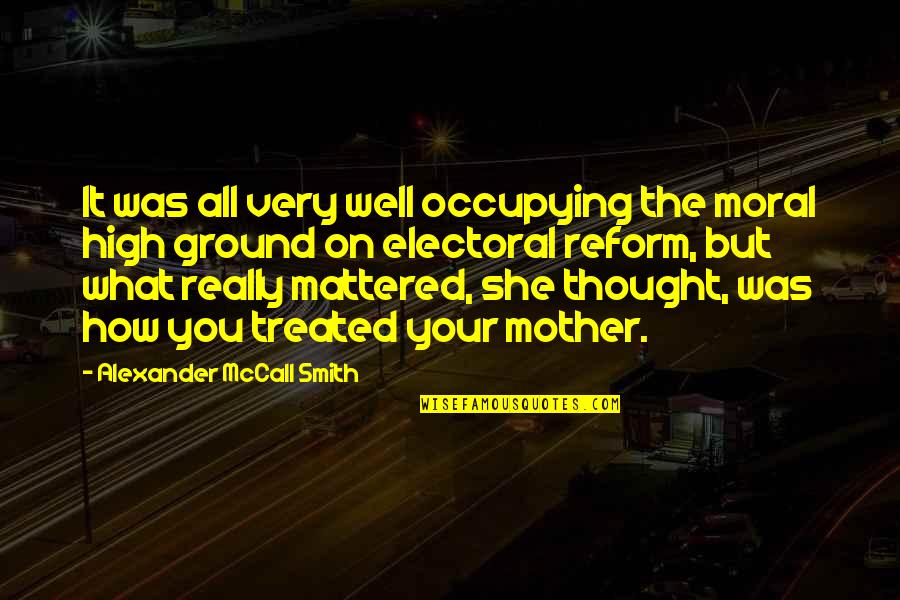 It was all very well occupying the moral high ground on electoral reform, but what really mattered, she thought, was how you treated your mother.
—
Alexander McCall Smith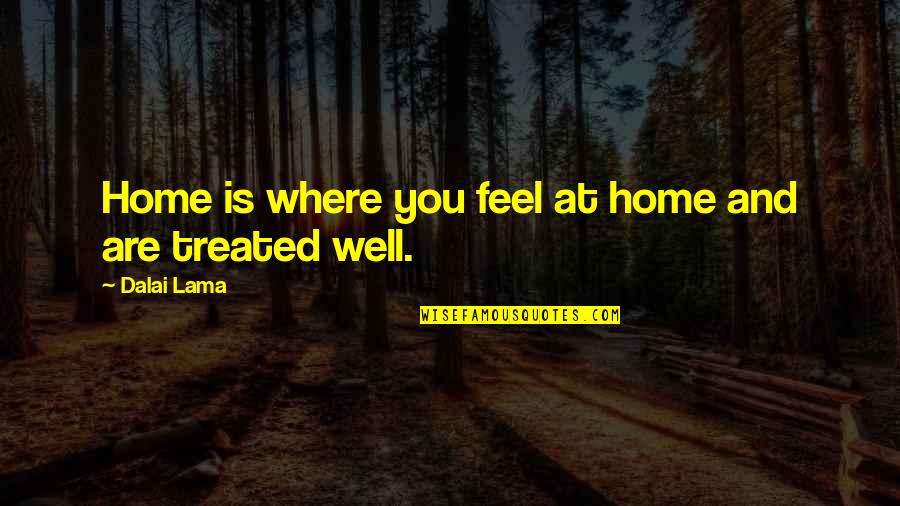 Home is where you feel at home and are treated well.
—
Dalai Lama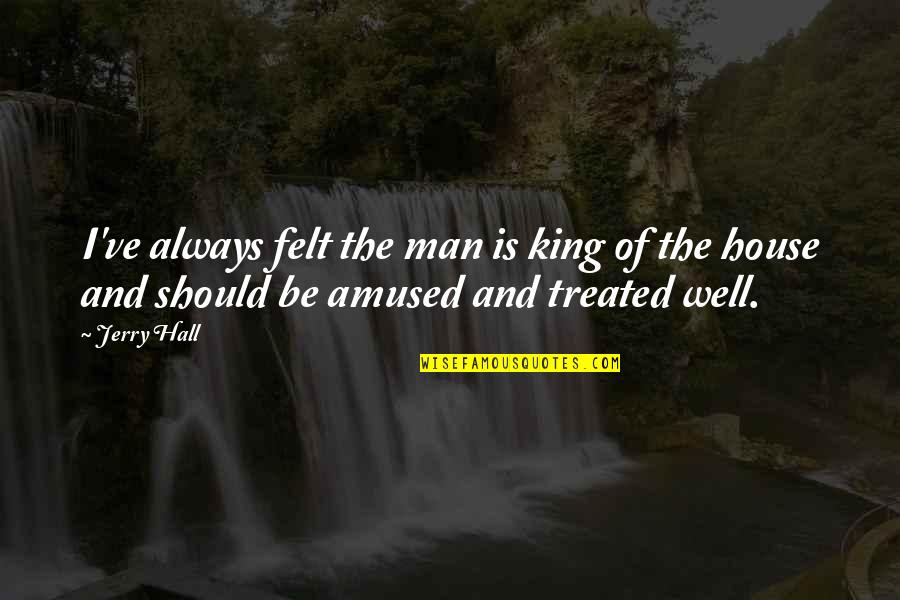 I've always felt the man is king of the house and should be amused and
treated well
. —
Jerry Hall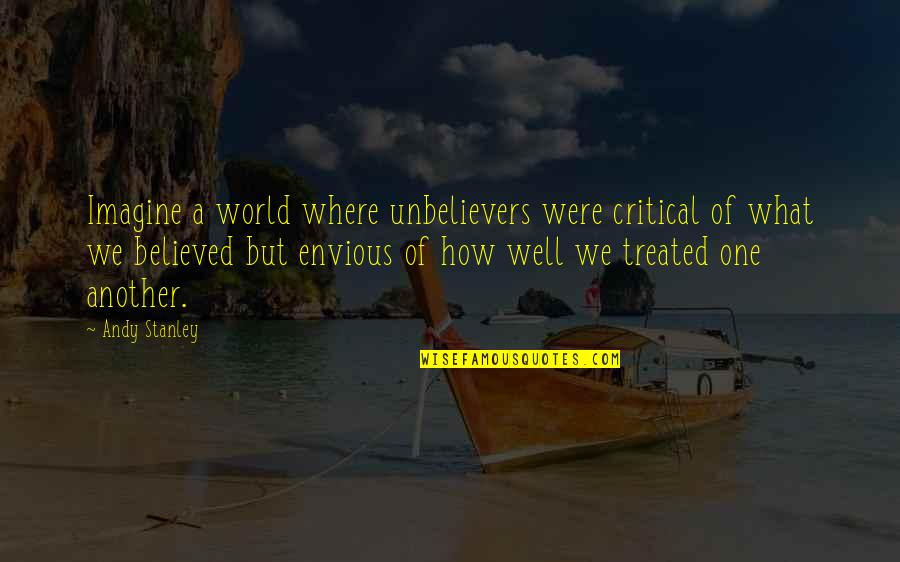 Imagine a world where unbelievers were critical of what we believed but envious of how well we treated one another. —
Andy Stanley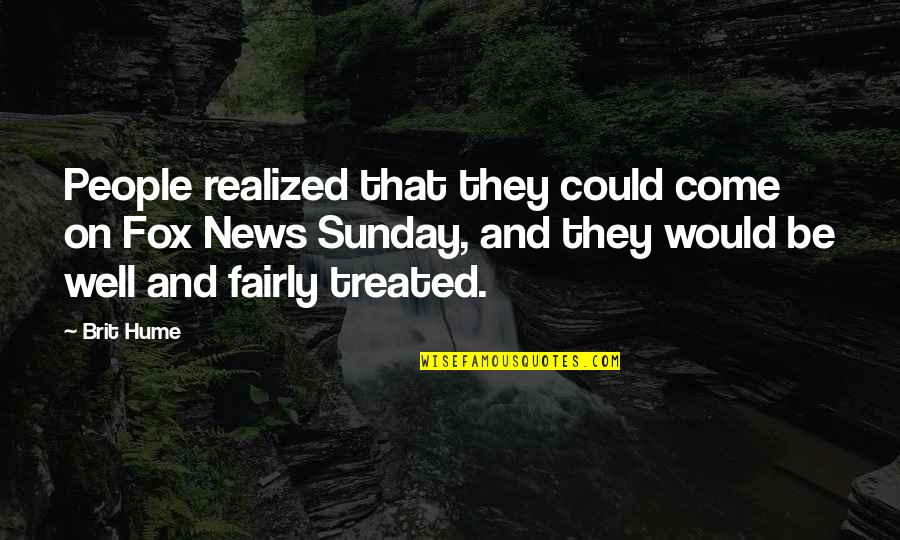 People realized that they could come on Fox News Sunday, and they would be well and fairly treated. —
Brit Hume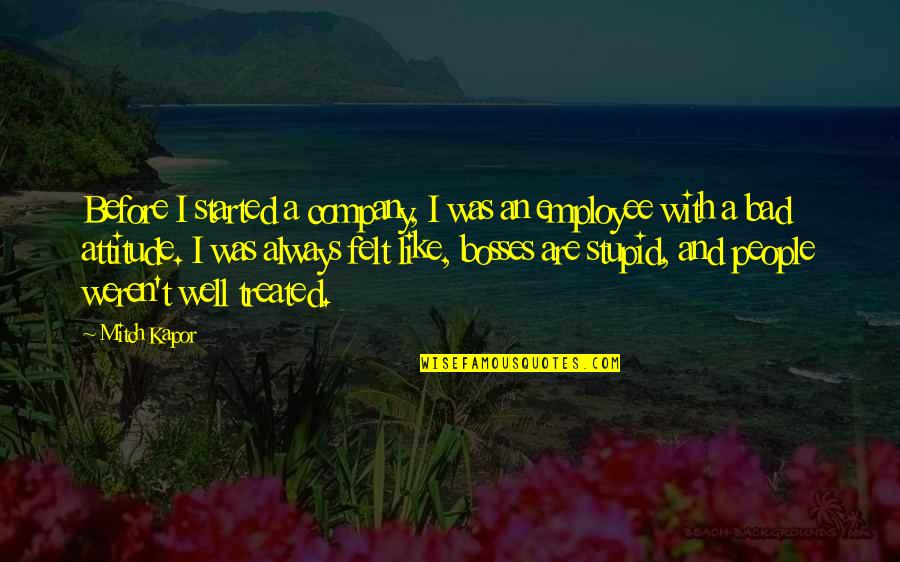 Before I started a company, I was an employee with a bad attitude. I was always felt like, bosses are stupid, and people weren't well treated. —
Mitch Kapor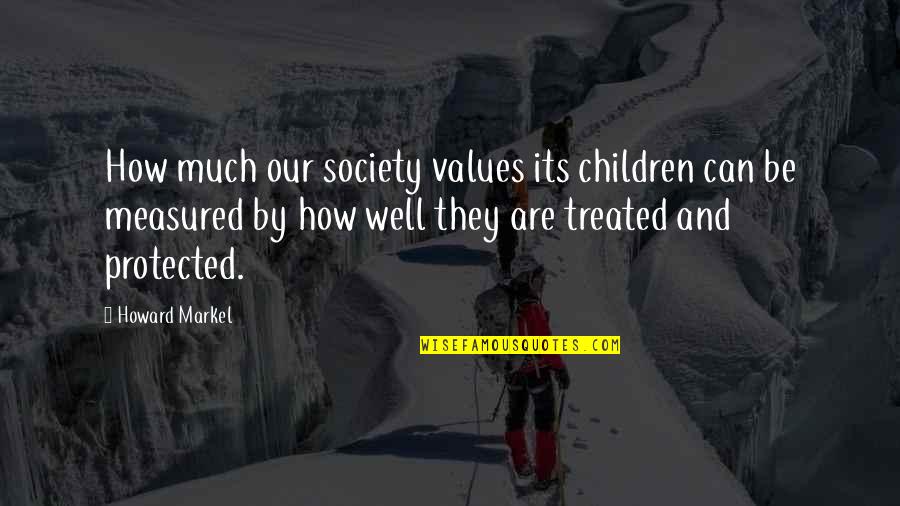 How much our society values its children can be measured by how well they are treated and protected. —
Howard Markel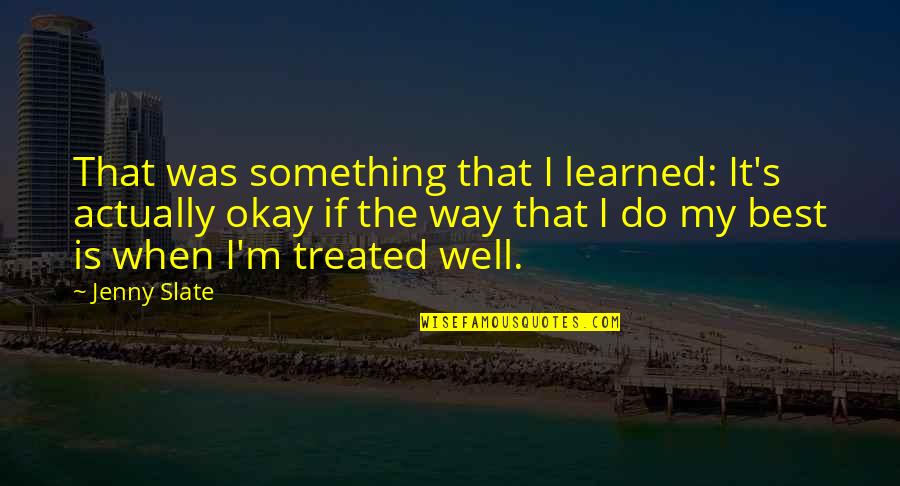 That was something that I learned: It's actually okay if the way that I do my best is when I'm
treated well
. —
Jenny Slate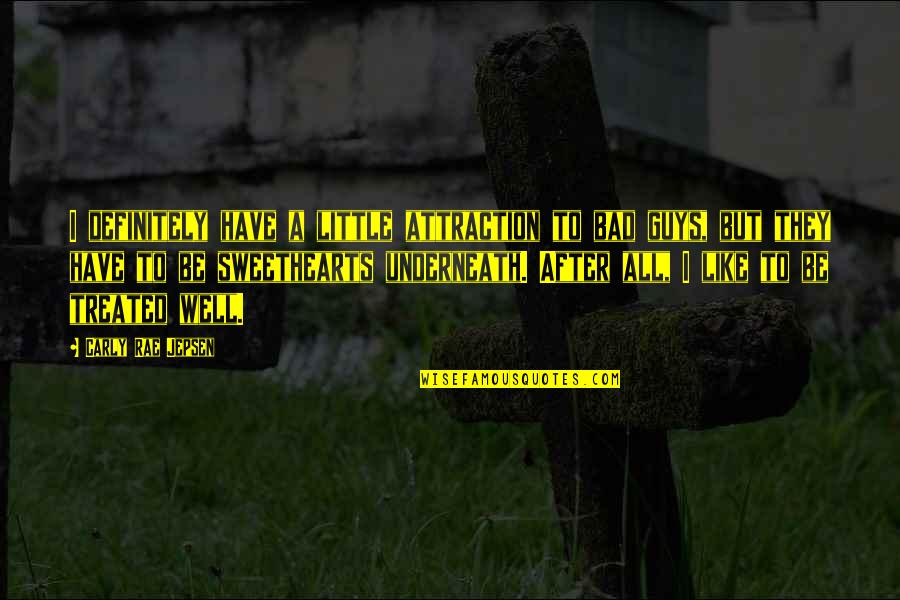 I definitely have a little attraction to bad guys, but they have to be sweethearts underneath. After all, I like to be
treated well
. —
Carly Rae Jepsen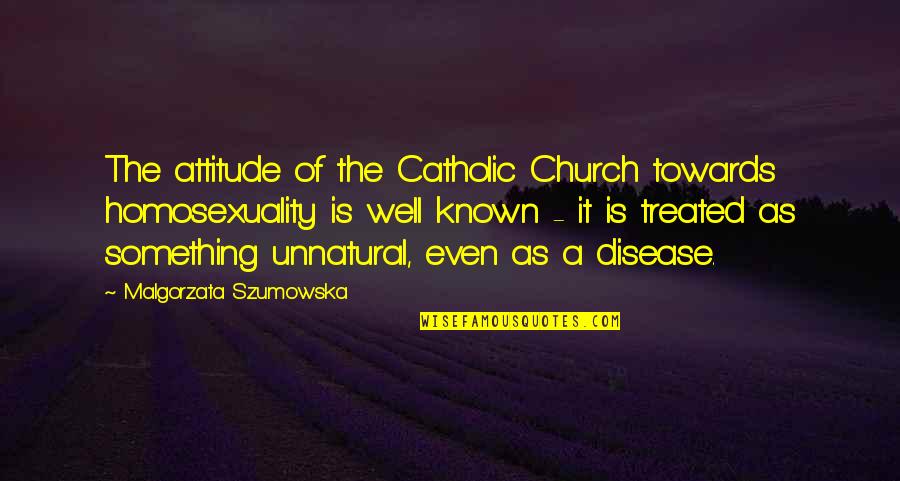 The attitude of the Catholic Church towards homosexuality is well known - it is treated as something unnatural, even as a disease. —
Malgorzata Szumowska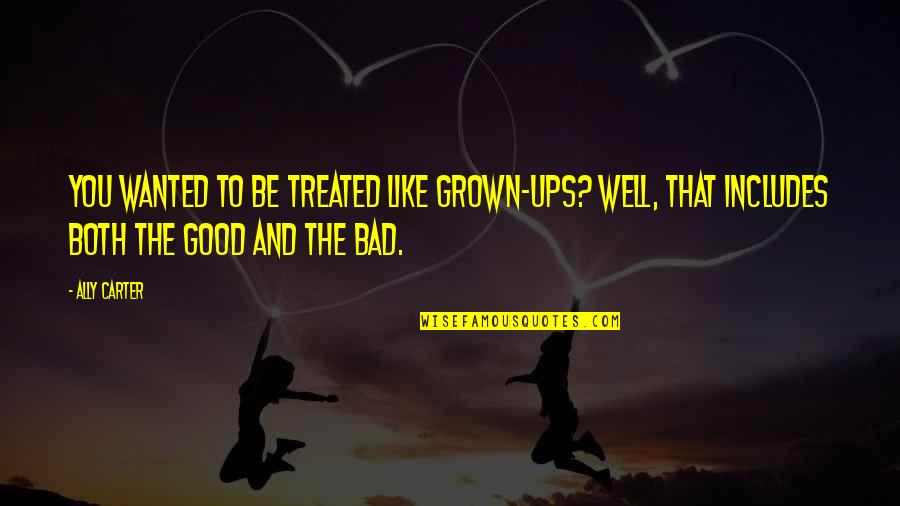 You wanted to be treated like grown-ups? Well, that includes both the good and the bad. —
Ally Carter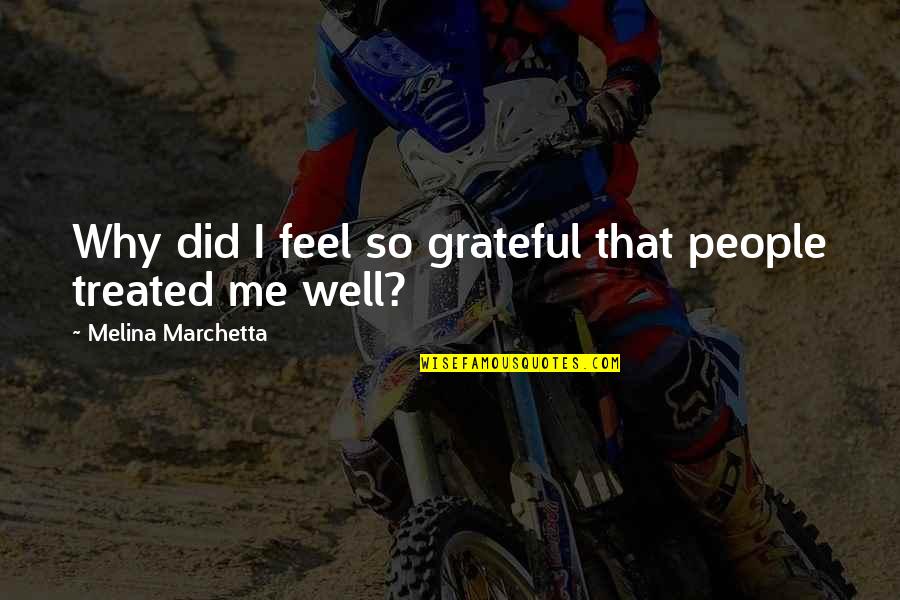 Why did I feel so grateful that people treated me well? —
Melina Marchetta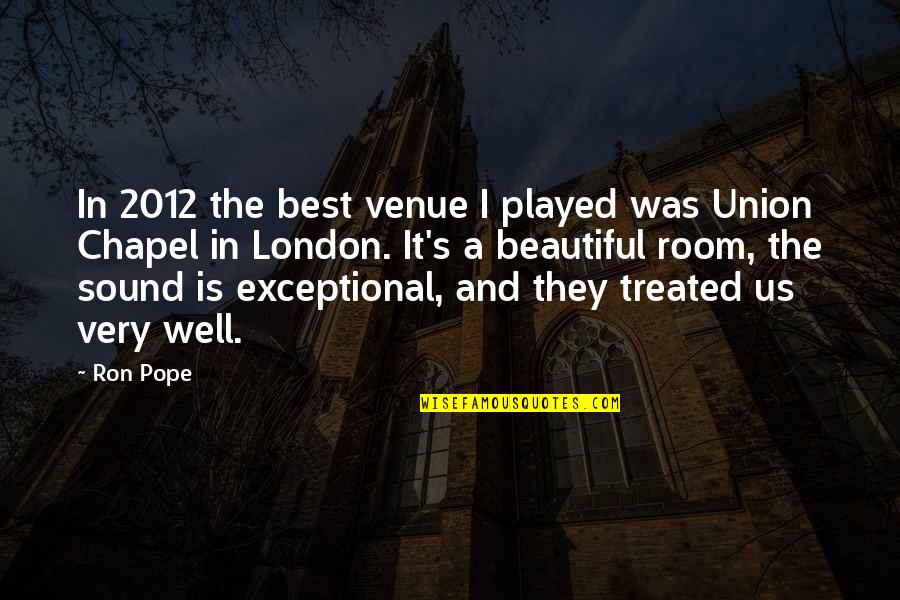 In 2012 the best venue I played was Union Chapel in London. It's a beautiful room, the sound is exceptional, and they treated us very well. —
Ron Pope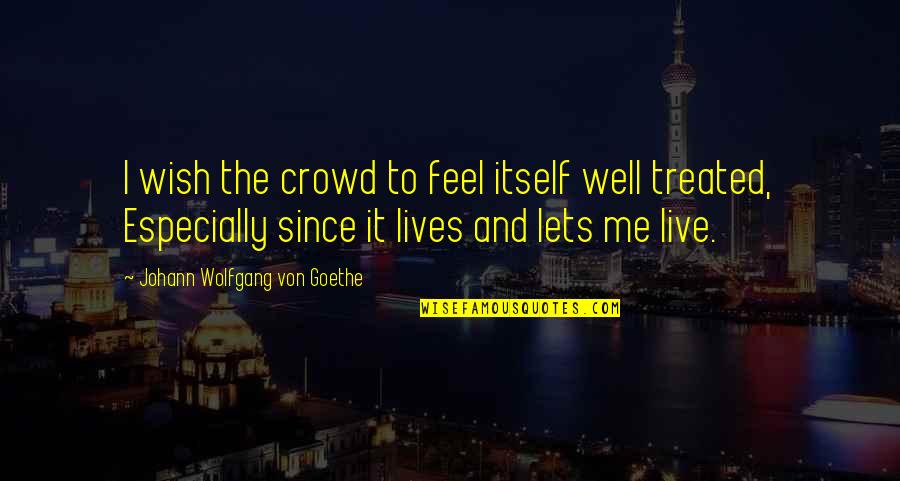 I wish the crowd to feel itself well treated, Especially since it lives and lets me live. —
Johann Wolfgang Von Goethe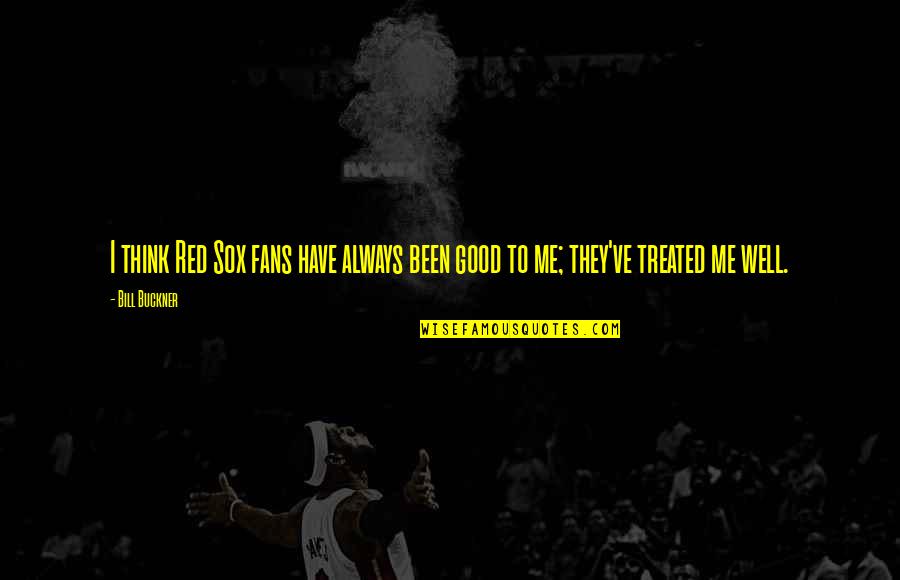 I think Red Sox fans have always been good to me; they've treated me well. —
Bill Buckner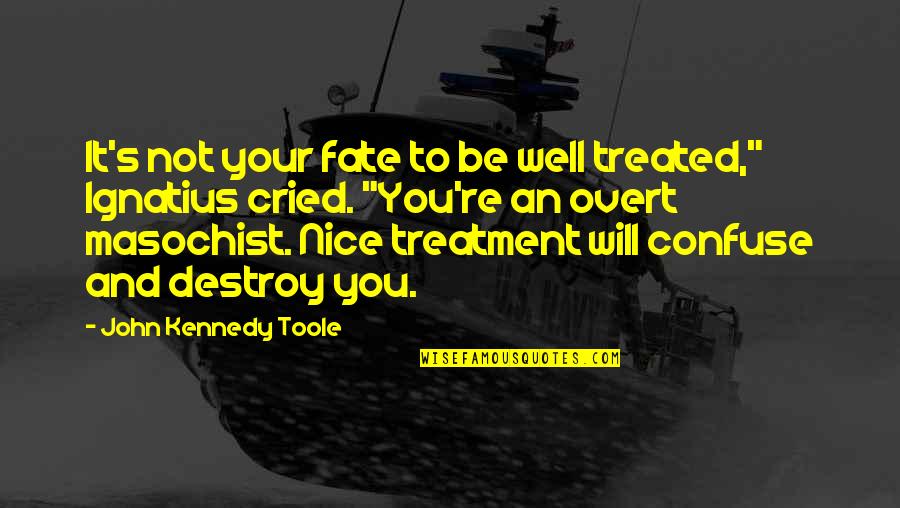 It's not your fate to be well treated," Ignatius cried. "You're an overt masochist. Nice treatment will confuse and destroy you. —
John Kennedy Toole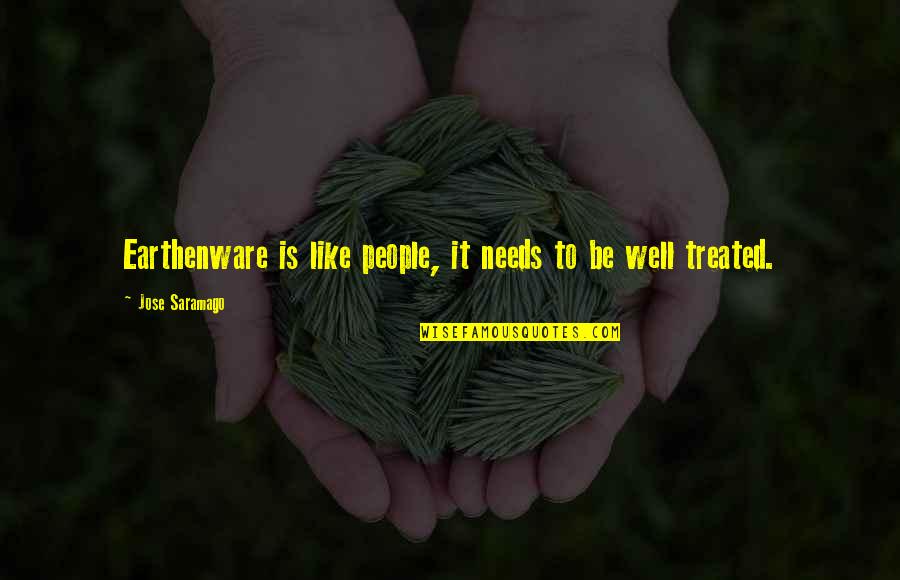 Earthenware is like people, it needs to be well treated. —
Jose Saramago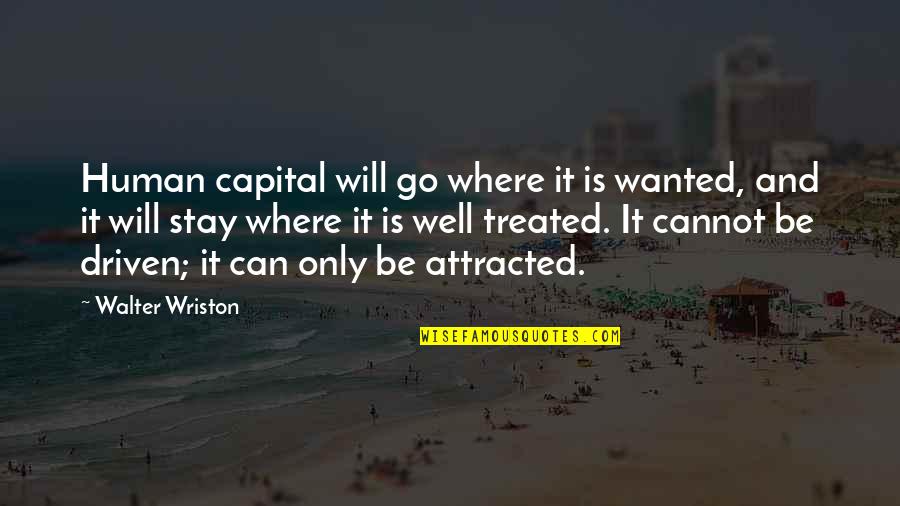 Human capital will go where it is wanted, and it will stay where it is well treated. It cannot be driven; it can only be attracted. —
Walter Wriston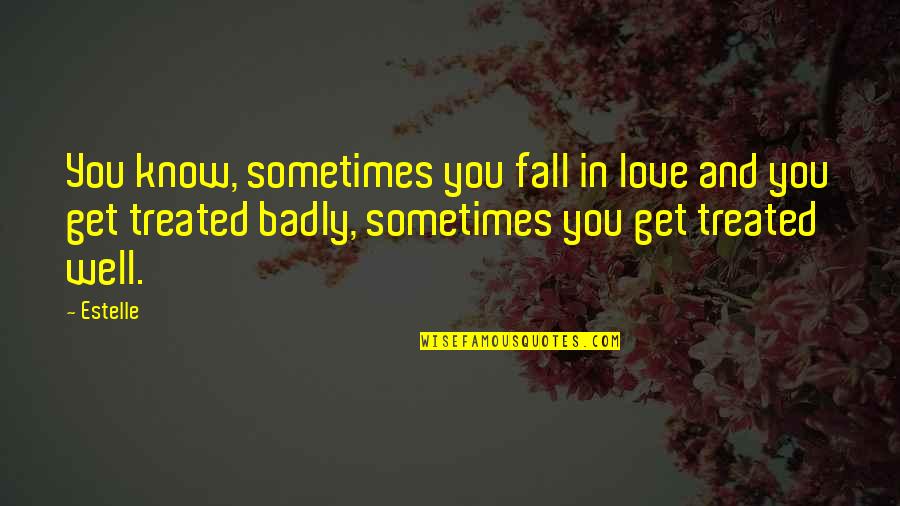 You know, sometimes you fall in love and you get treated badly, sometimes you get
treated well
. —
Estelle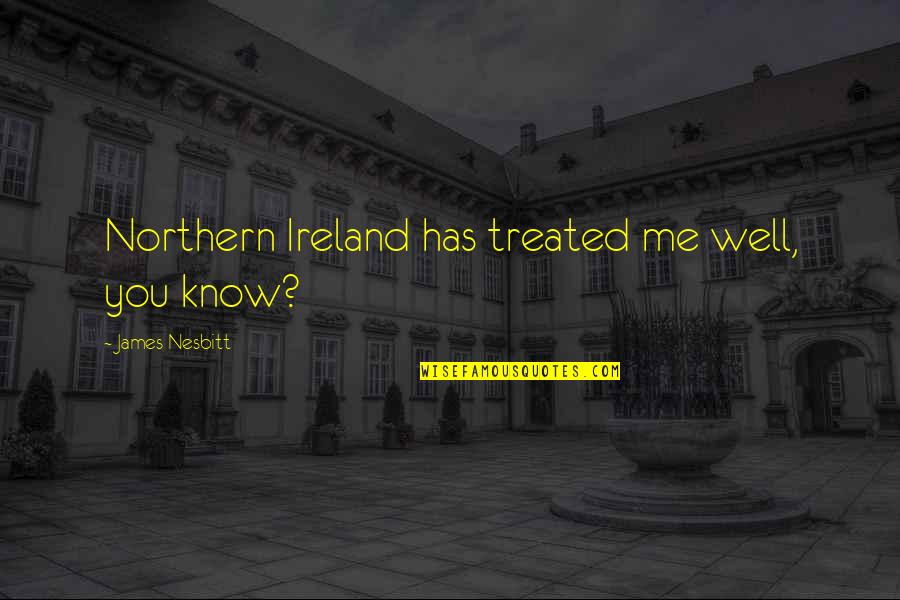 Northern Ireland has treated me well, you know? —
James Nesbitt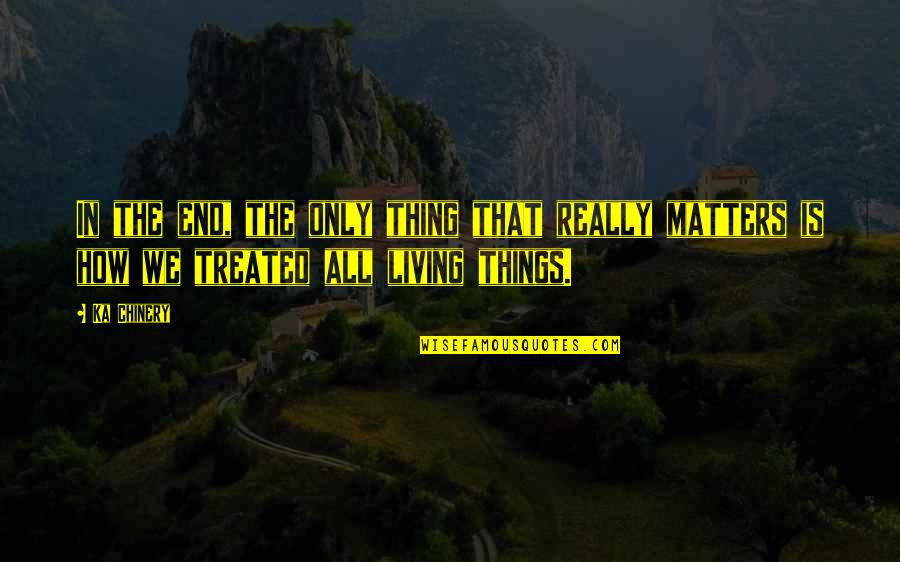 In the end, the only thing that really matters is how we treated all living things. —
Ka Chinery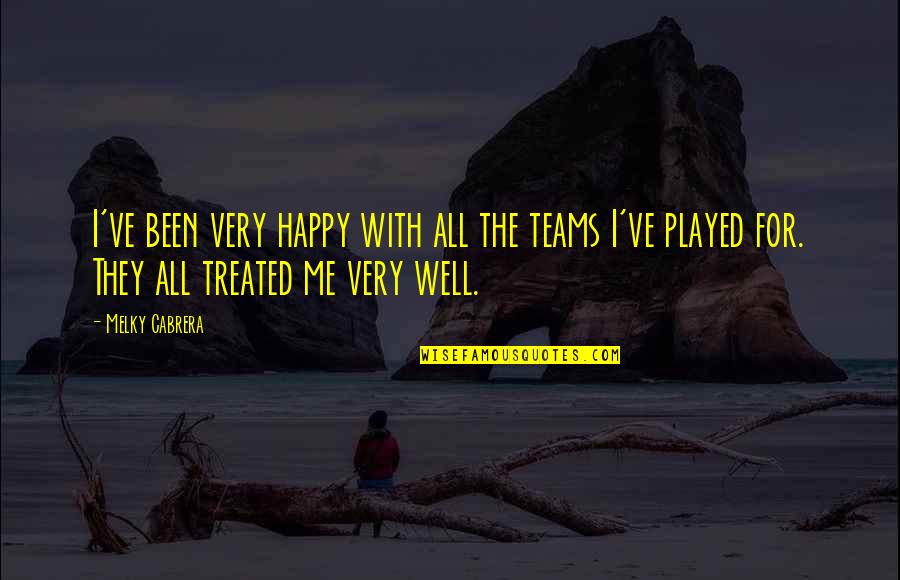 I've been very happy with all the teams I've played for. They all treated me very well. —
Melky Cabrera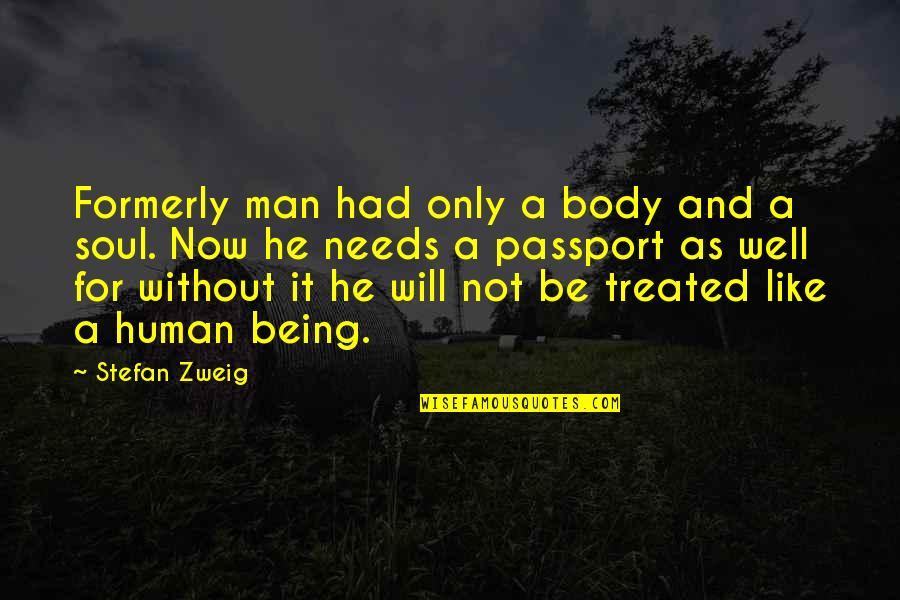 Formerly man had only a body and a soul. Now he needs a passport as well for without it he will not be treated like a human being. —
Stefan Zweig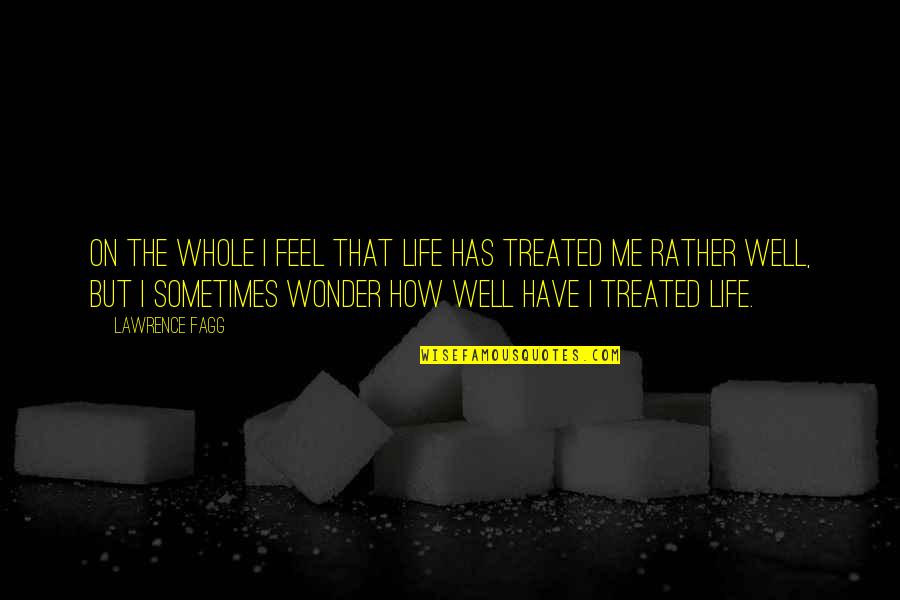 On the whole I feel that life has treated me rather well, but I sometimes wonder how well have I treated life. —
Lawrence Fagg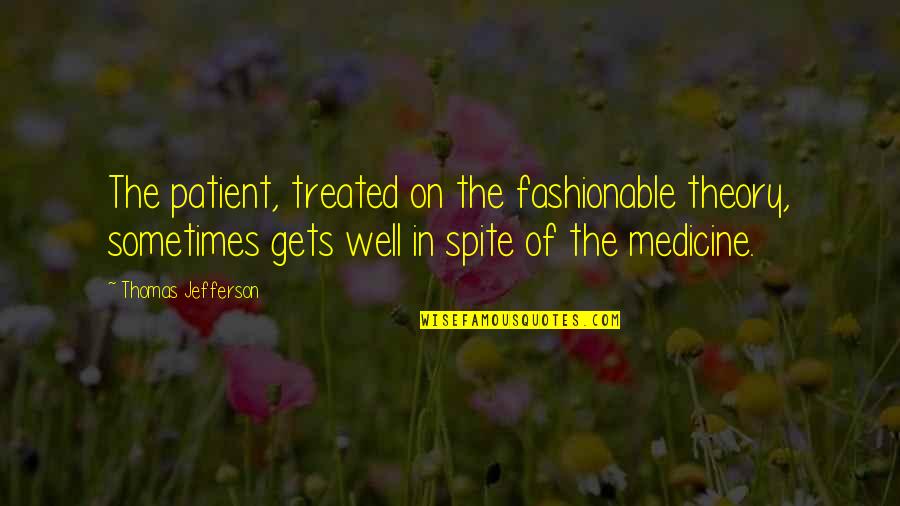 The patient, treated on the fashionable theory, sometimes gets well in spite of the medicine. —
Thomas Jefferson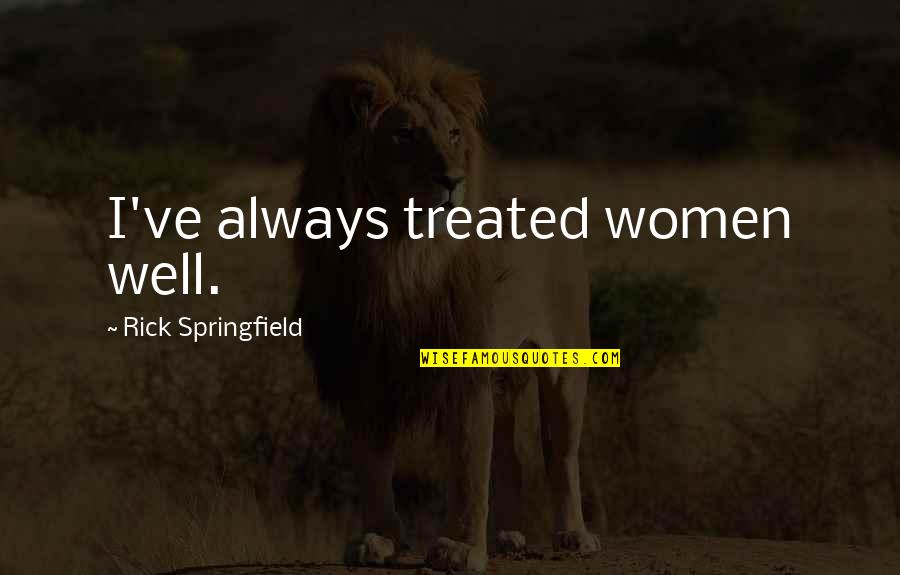 I've always treated women well. —
Rick Springfield