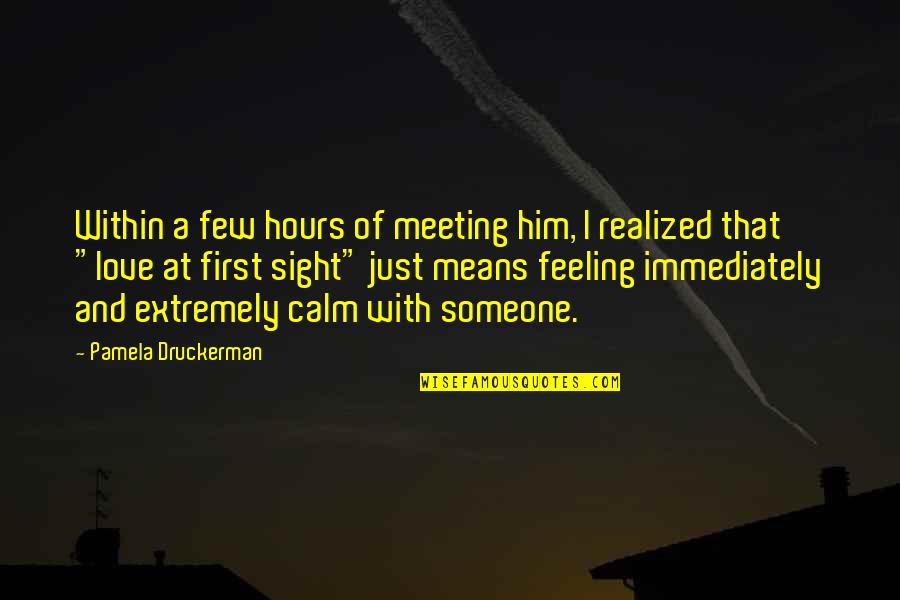 Within a few hours of meeting him, I realized that "love at first sight" just means feeling immediately and extremely calm with someone.
—
Pamela Druckerman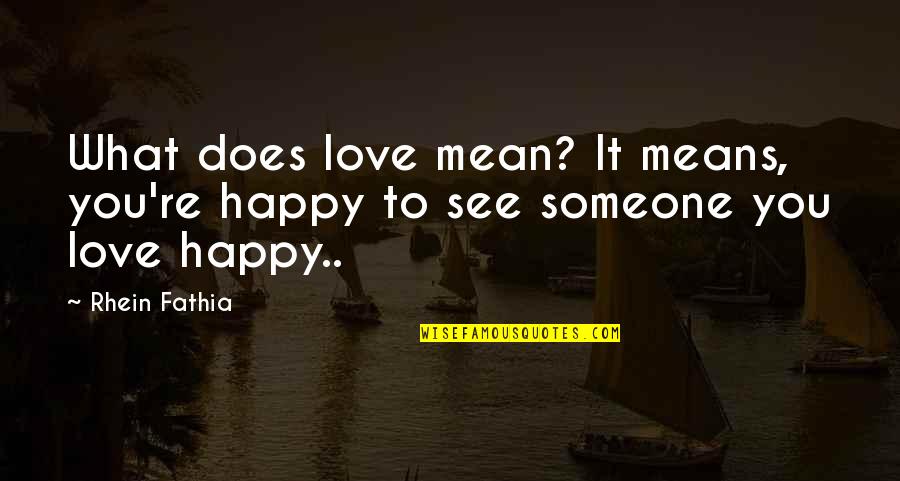 What does love mean? It means, you're happy to see someone you love happy..
—
Rhein Fathia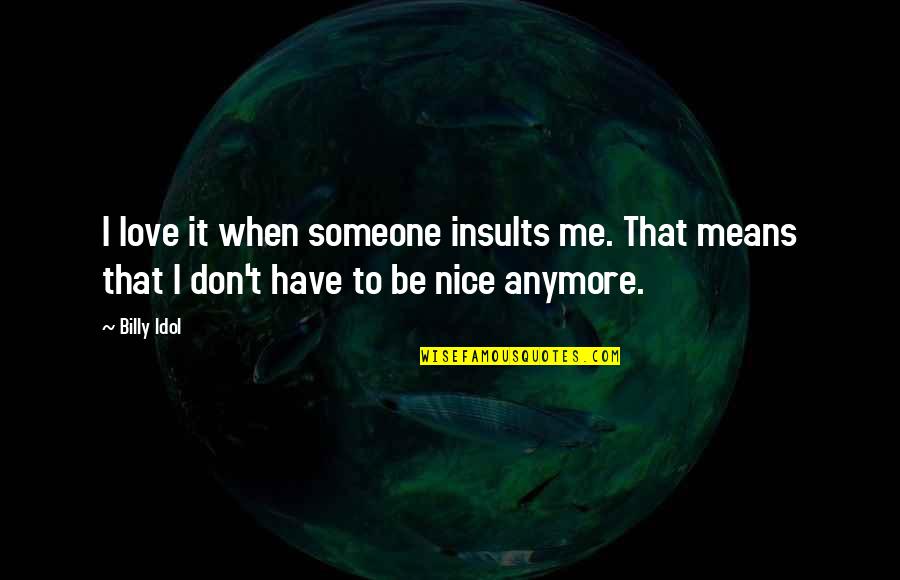 I love it when someone insults me. That means that I don't have to be nice anymore.
—
Billy Idol
It doesn't always make sense, how you go about loving someone. Sometimes loving means gathering them back, sometimes it means sending them away.
—
Ramona Ausubel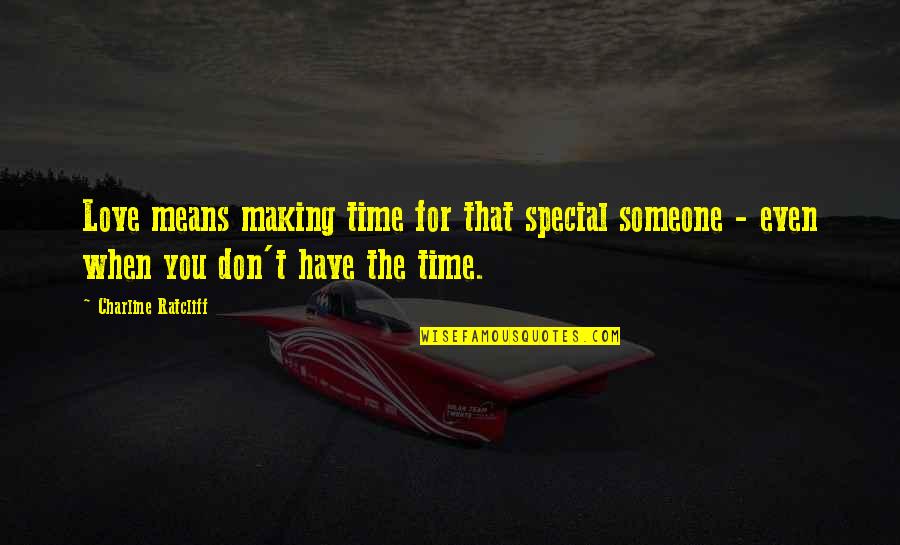 Love means making time for that special someone - even when you don't have the time.
—
Charline Ratcliff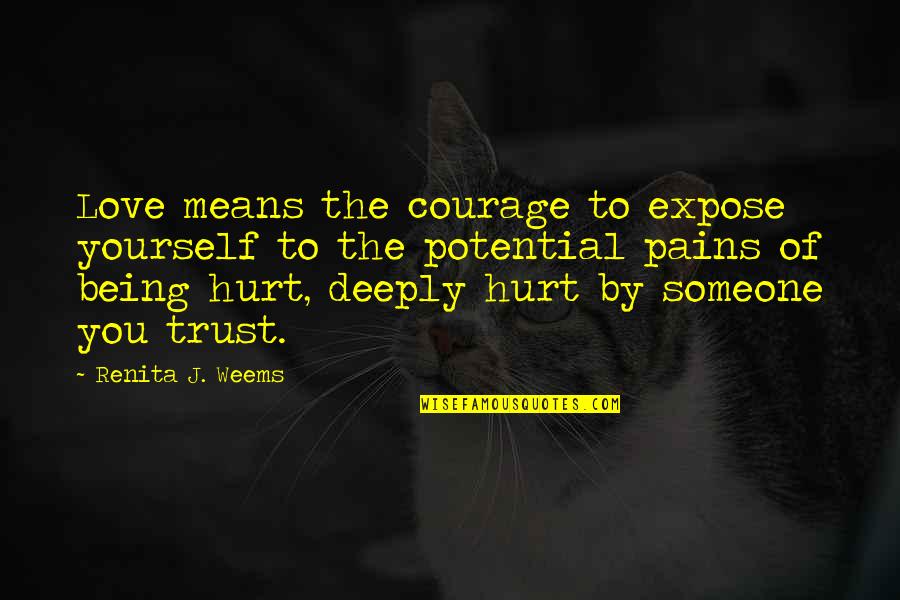 Love means the courage to expose yourself to the potential pains of being hurt, deeply hurt by someone you trust.
—
Renita J. Weems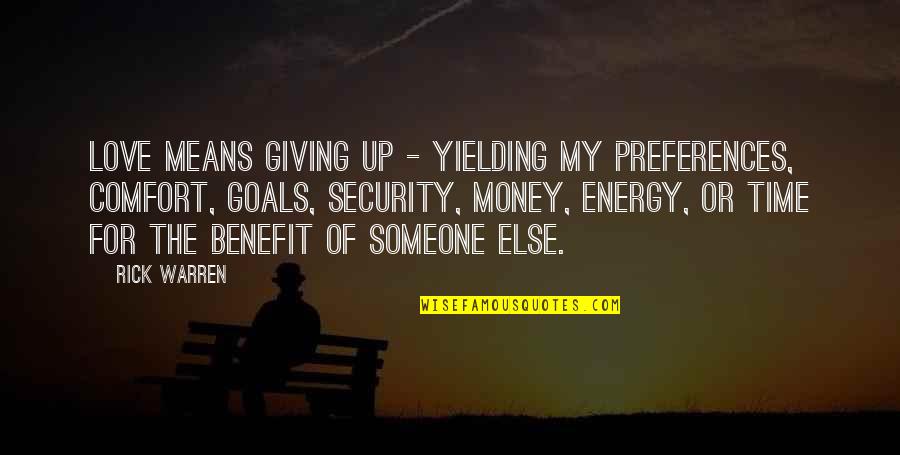 Love means giving up - yielding my preferences, comfort, goals, security, money, energy, or time for the benefit of someone else.
—
Rick Warren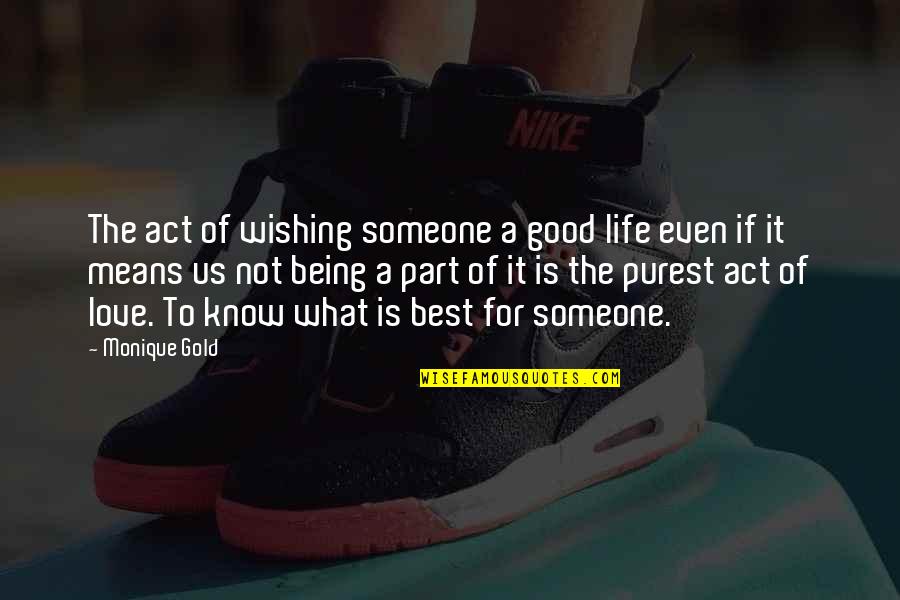 The act of wishing someone a good life even if it means us not being a part of it is the purest act of love. To know what is best for someone.
—
Monique Gold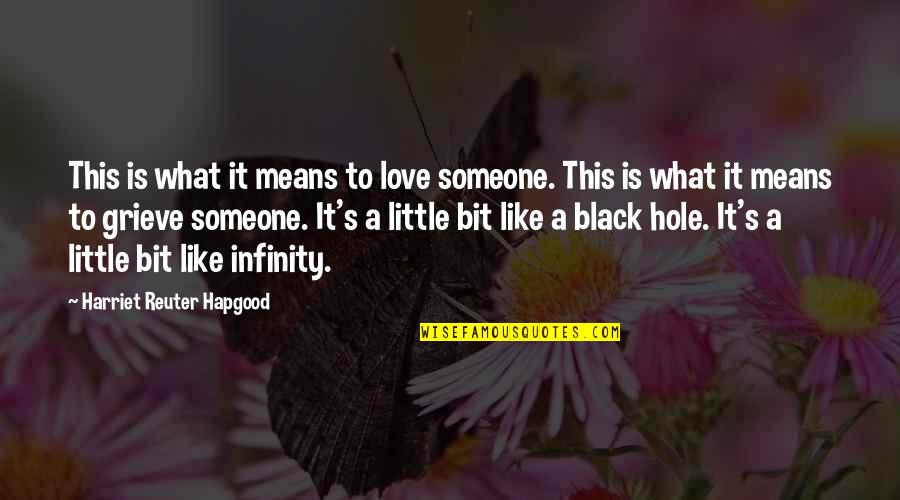 This is what it means to love someone. This is what it means to grieve someone. It's a little bit like a black hole. It's a little bit like infinity.
—
Harriet Reuter Hapgood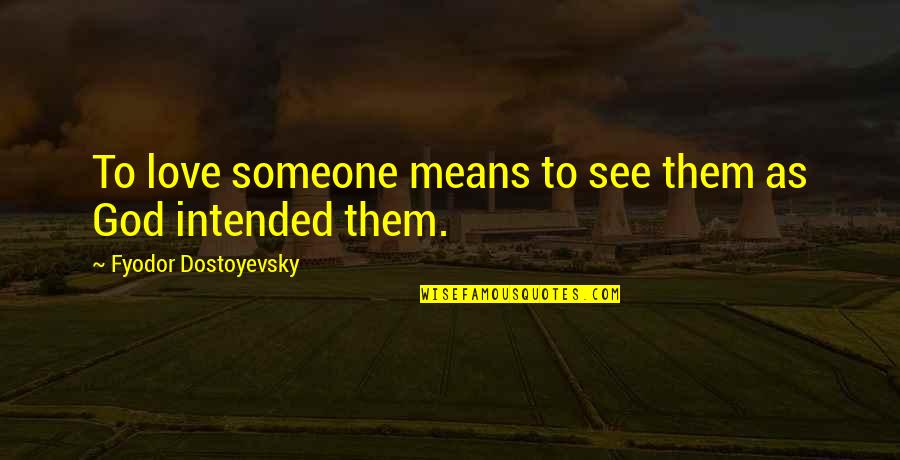 To love someone means to see them as God intended them.
—
Fyodor Dostoyevsky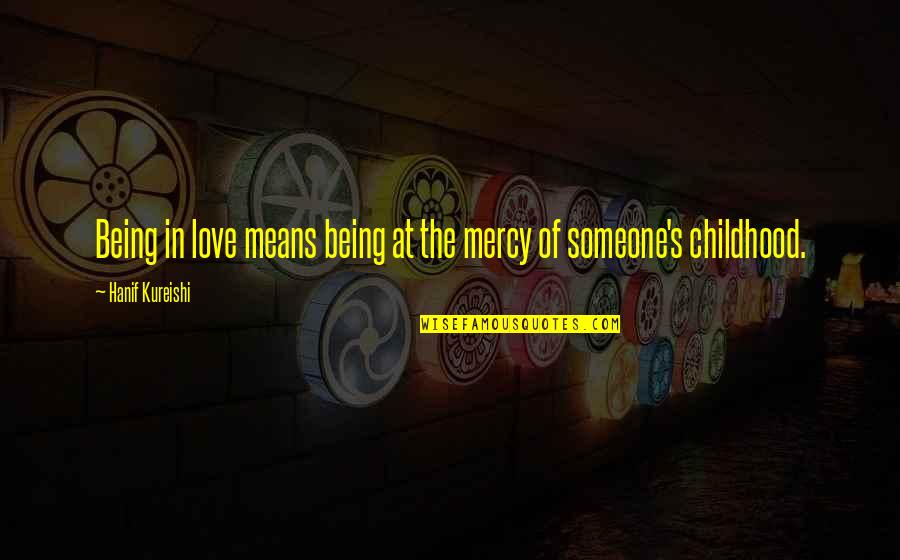 Being in love means being at the mercy of someone's childhood.
—
Hanif Kureishi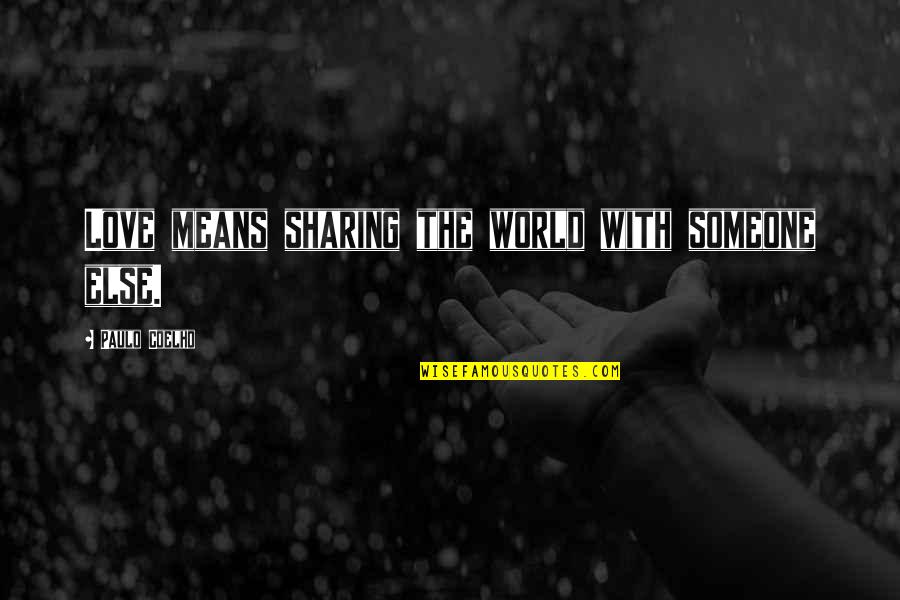 Love means sharing the world with someone else. —
Paulo Coelho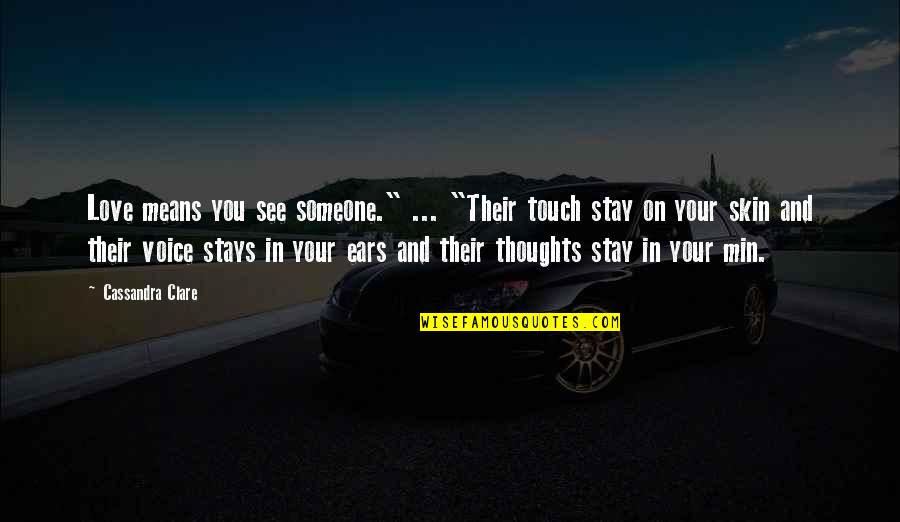 Love means you see someone." ... "Their touch stay on your skin and their voice stays in your ears and their thoughts stay in your min. —
Cassandra Clare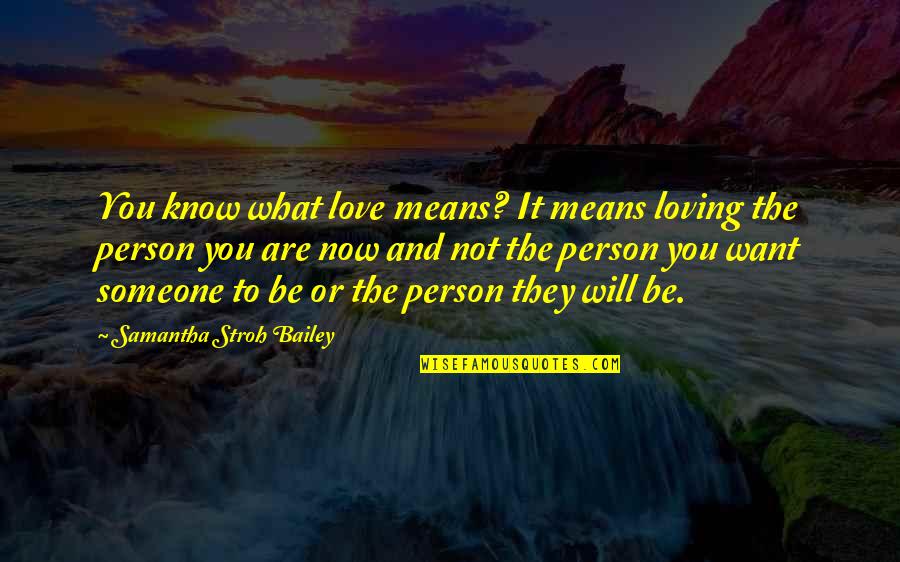 You know what love means? It means loving the person you are now and not the person you want someone to be or the person they will be. —
Samantha Stroh Bailey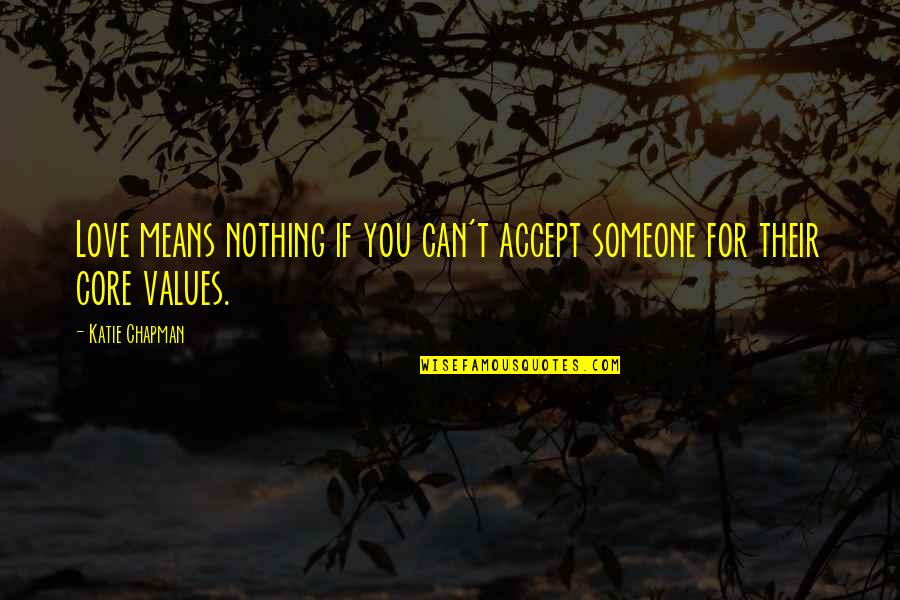 Love means nothing if you can't accept someone for their core values. —
Katie Chapman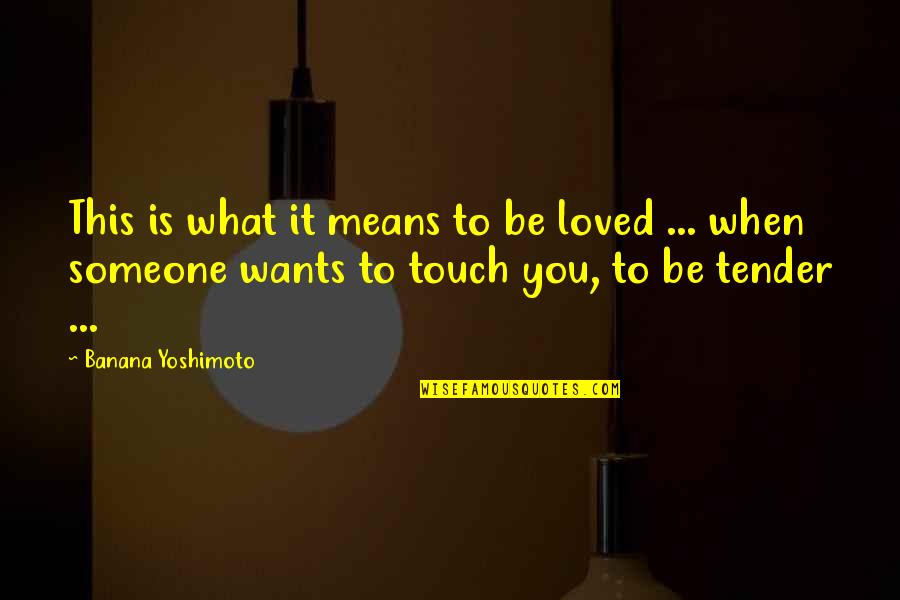 This is what it means to be loved ... when someone wants to touch you, to be tender ... —
Banana Yoshimoto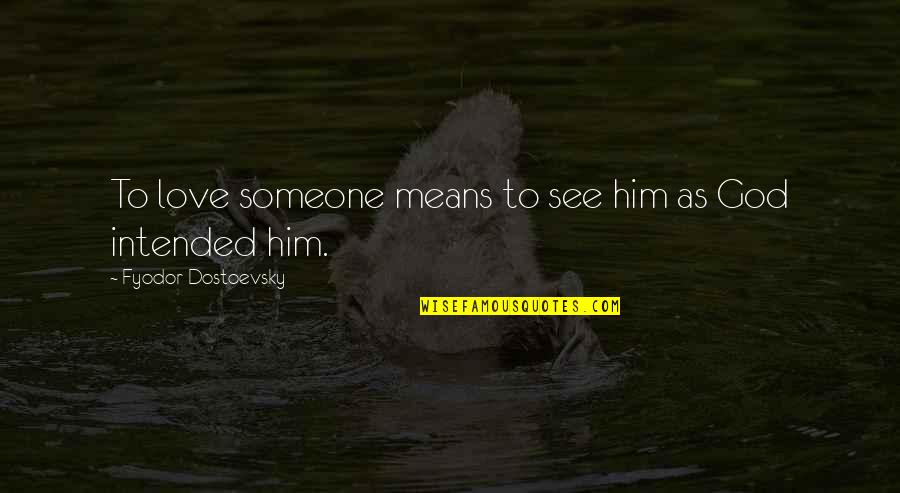 To love someone means
to see him as God intended him. —
Fyodor Dostoevsky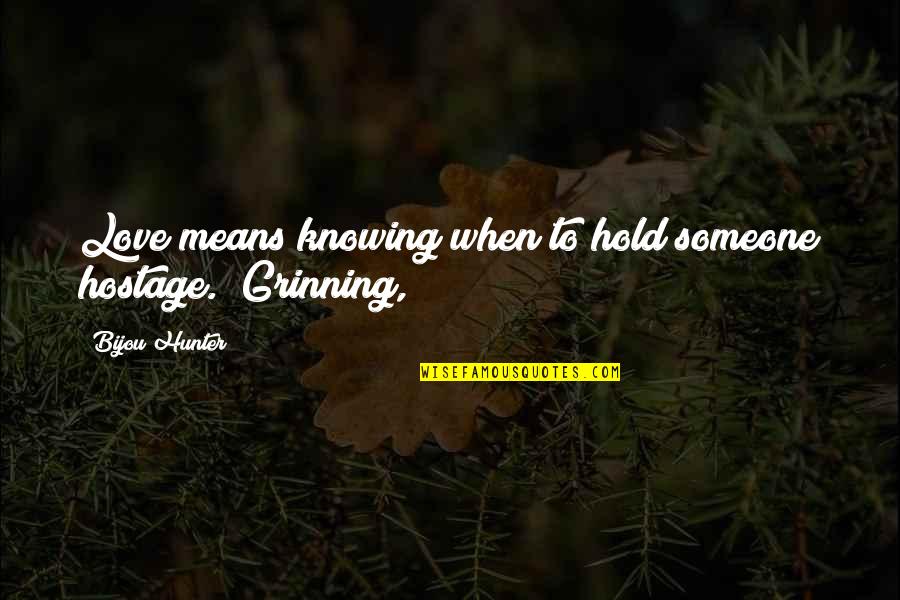 Love means knowing when to hold someone hostage." Grinning, —
Bijou Hunter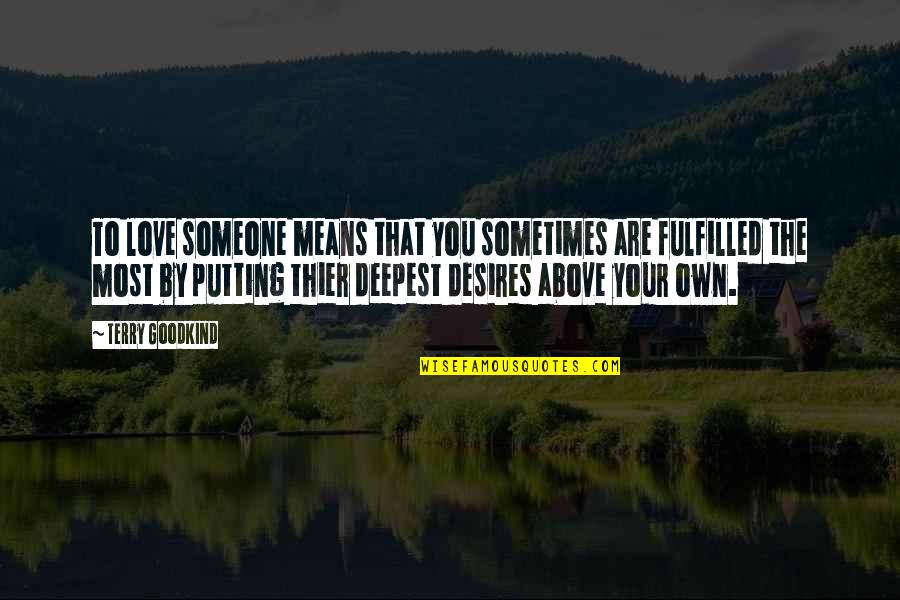 To love someone means
that you sometimes are fulfilled the most by putting thier deepest desires above your own. —
Terry Goodkind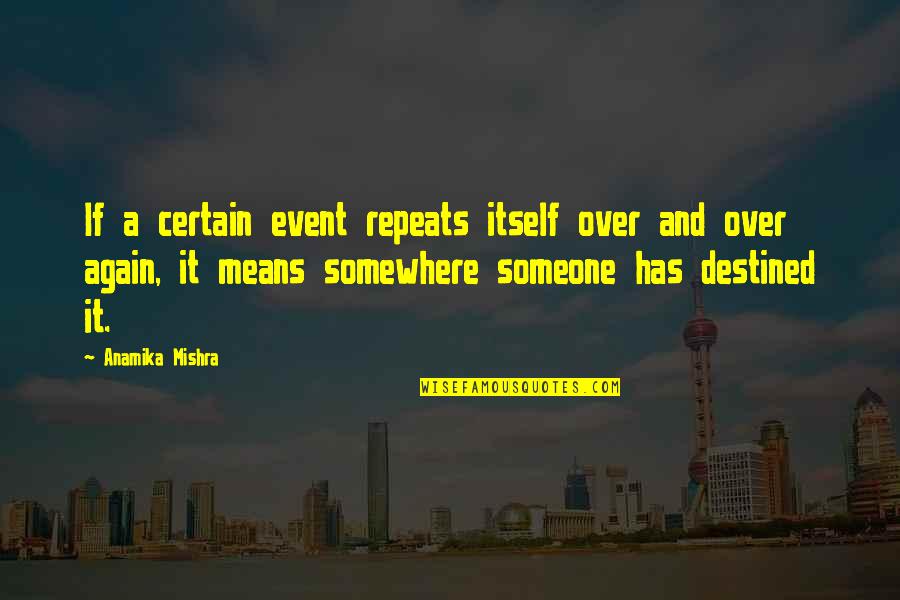 If a certain event repeats itself over and over again, it means somewhere someone has destined it. —
Anamika Mishra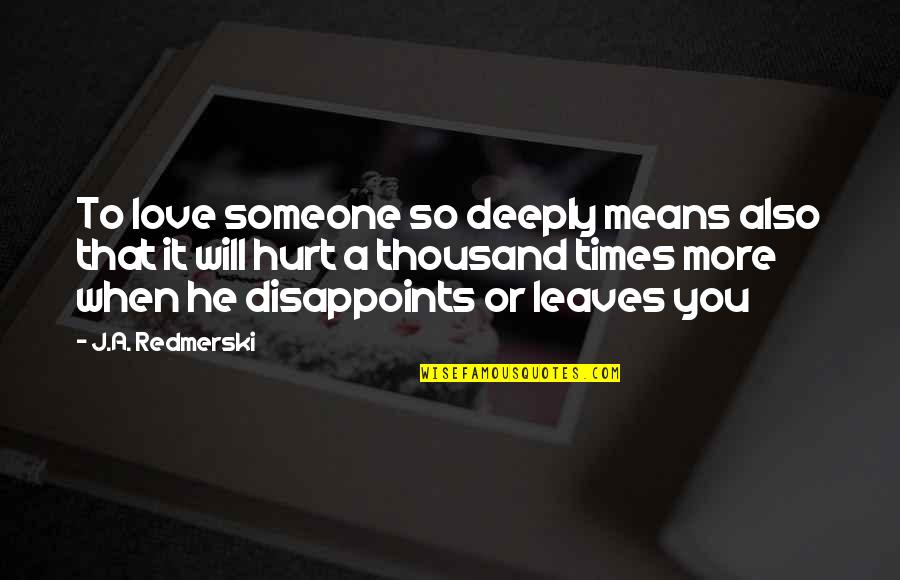 To love someone so deeply means also that it will hurt a thousand times more when he disappoints or leaves you —
J.A. Redmerski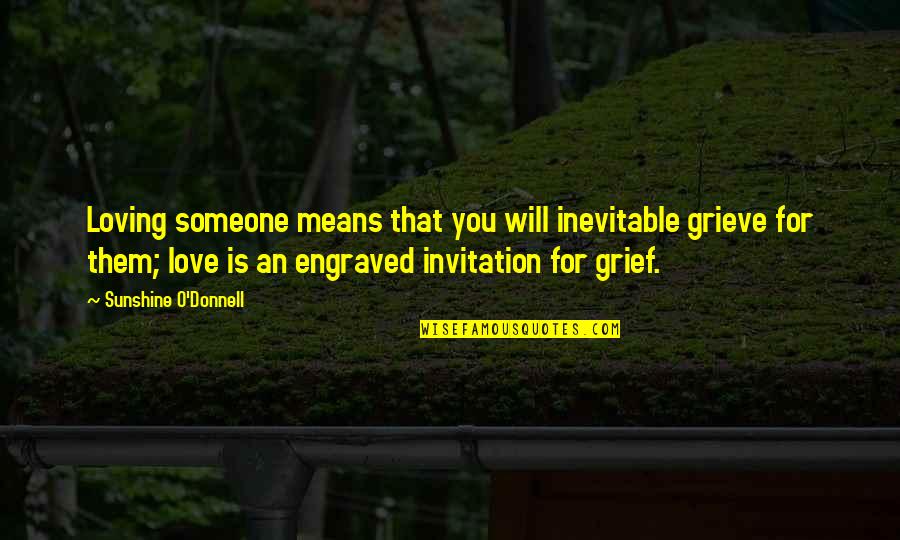 Loving someone means that you will inevitable grieve for them; love is an engraved invitation for grief. —
Sunshine O'Donnell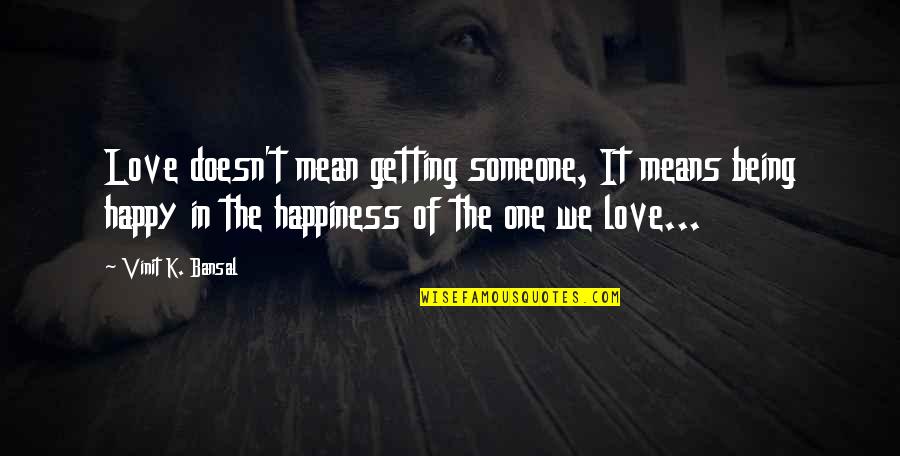 Love doesn't mean getting someone, It means being happy in the happiness of the one we love... —
Vinit K. Bansal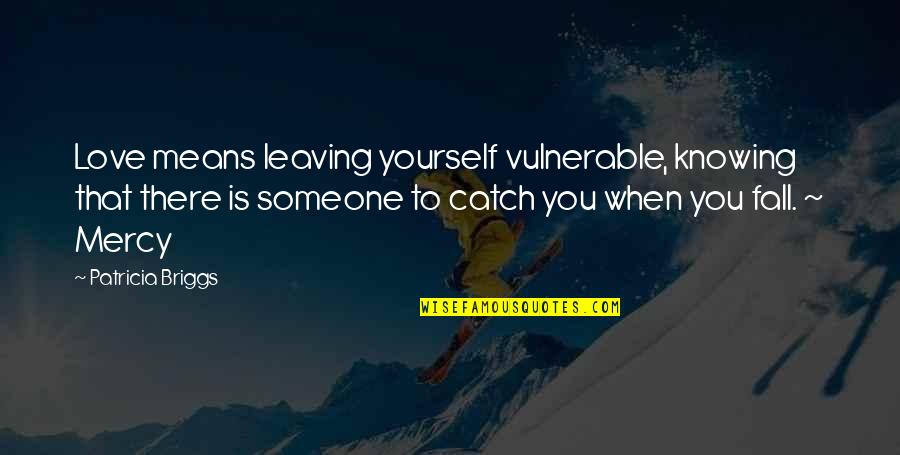 Love means leaving yourself vulnerable, knowing that there is someone to catch you when you fall. ~ Mercy —
Patricia Briggs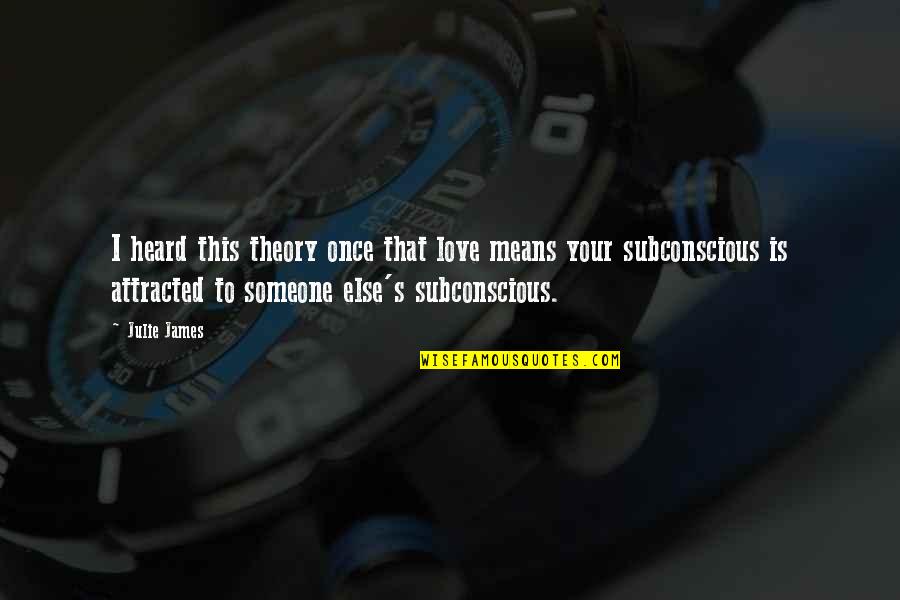 I heard this theory once that love means your subconscious is attracted to someone else's subconscious. —
Julie James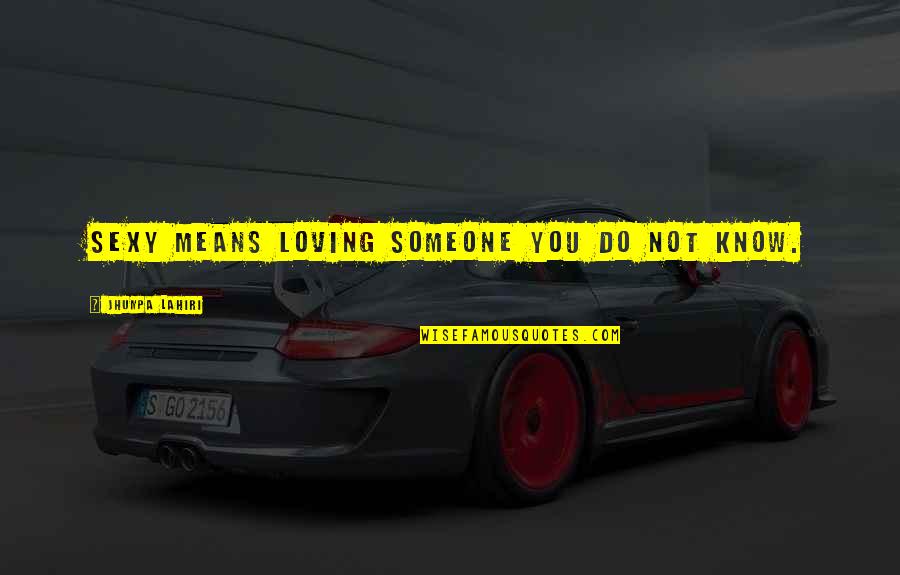 Sexy means loving someone you do not know. —
Jhumpa Lahiri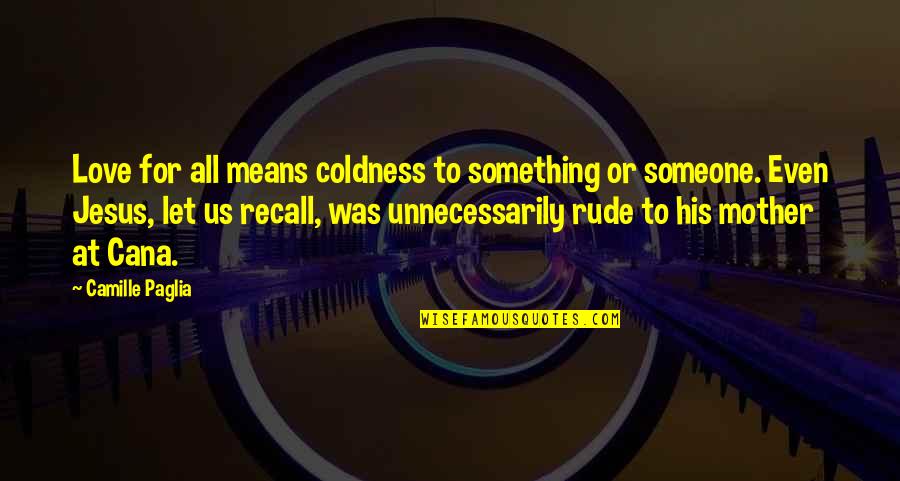 Love for all means coldness to something or someone. Even Jesus, let us recall, was unnecessarily rude to his mother at Cana. —
Camille Paglia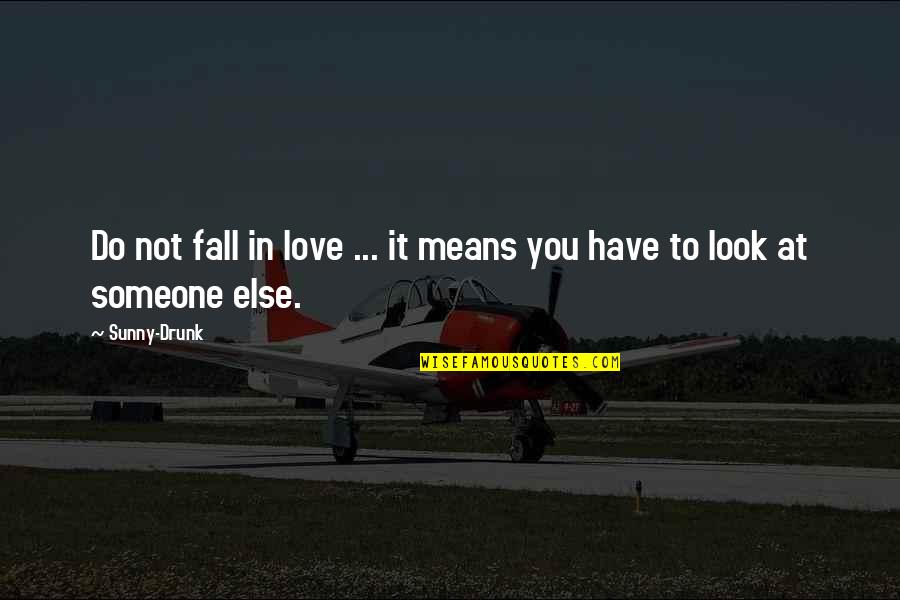 Do not fall in love ... it means you have to look at someone else. —
Sunny-Drunk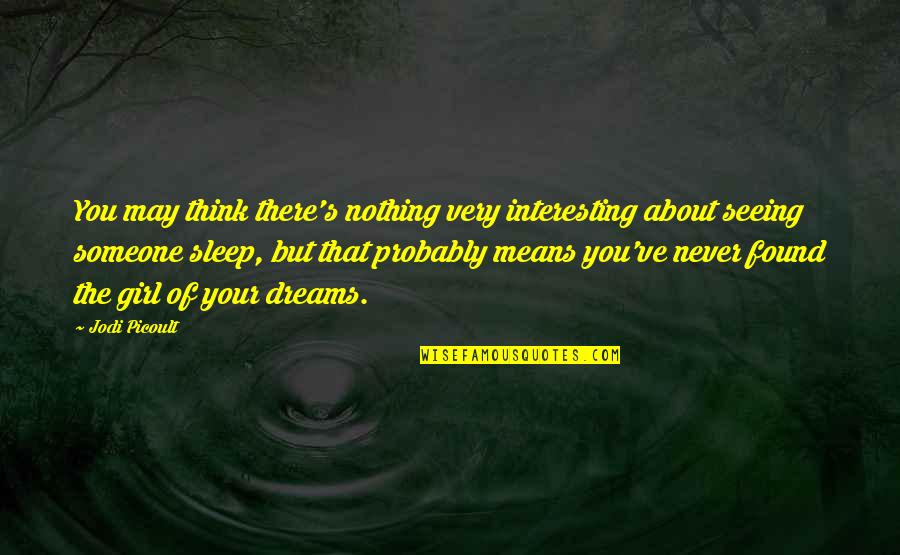 You may think there's nothing very interesting about seeing someone sleep, but that probably means you've never found the girl of your dreams. —
Jodi Picoult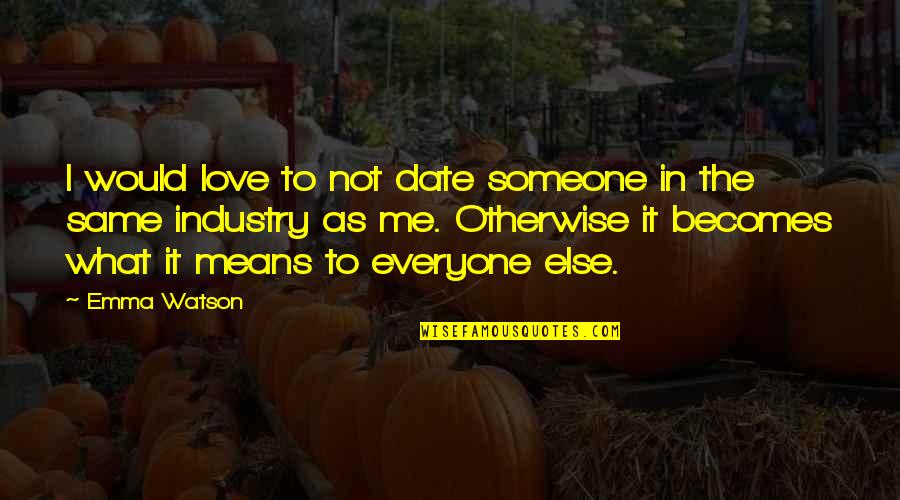 I would love to not date someone in the same industry as me. Otherwise it becomes what it means to everyone else. —
Emma Watson
Forgiving is easier when we understand that forgiving someone else means that we are freeing ourselves of an unnecessary burden. —
Donna Goddard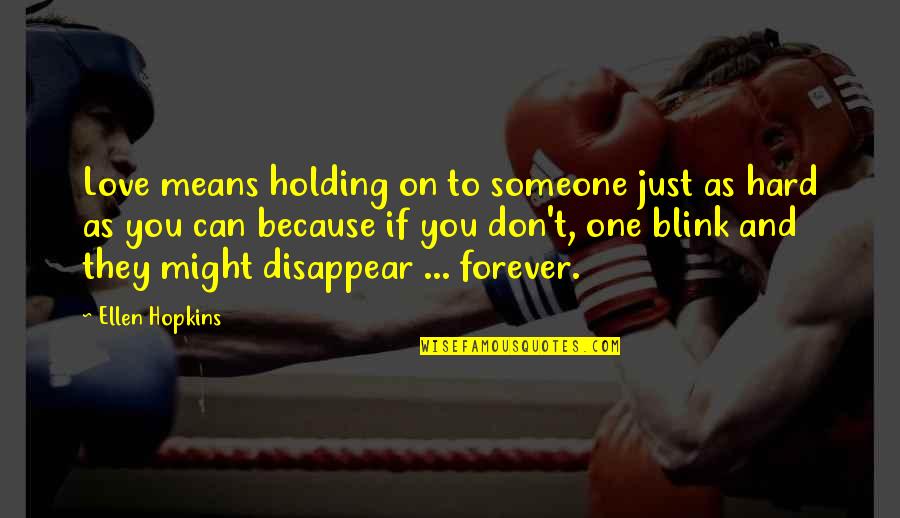 Love means holding on to someone just as hard as you can because if you don't, one blink and they might disappear ... forever. —
Ellen Hopkins