Thinking Positive Not Negative Quotes
Collection of top 48 famous quotes about Thinking Positive Not Negative
Thinking Positive Not Negative Quotes & Sayings
Happy to read and share the best inspirational Thinking Positive Not Negative quotes, sayings and quotations on Wise Famous Quotes.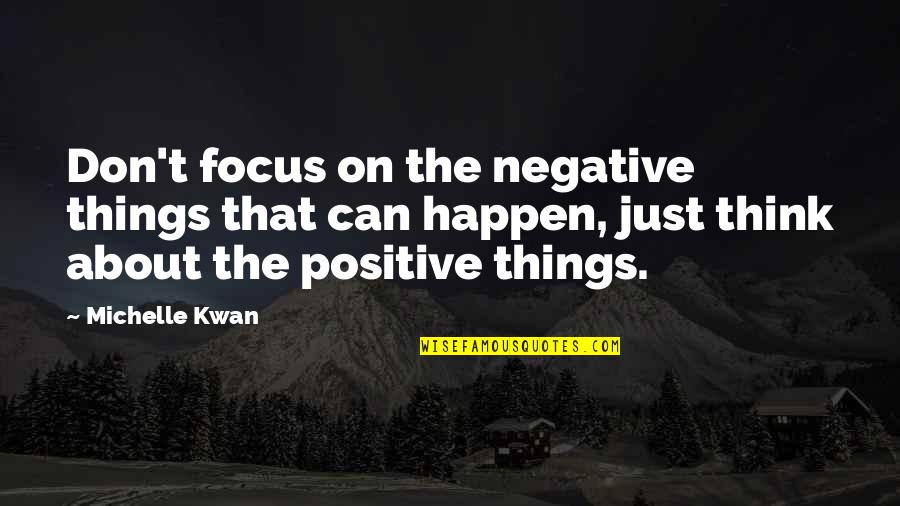 Don't focus on the negative things that can happen, just think about the positive things.
—
Michelle Kwan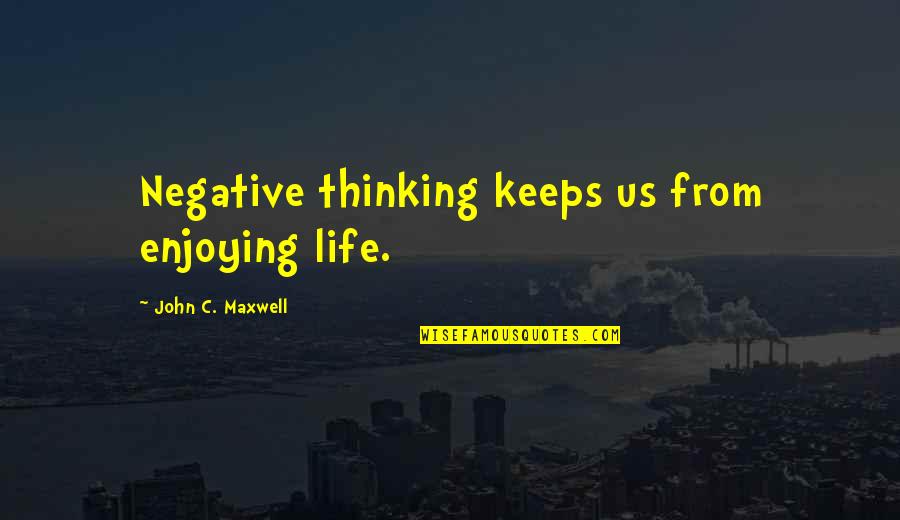 Negative thinking keeps us from enjoying life.
—
John C. Maxwell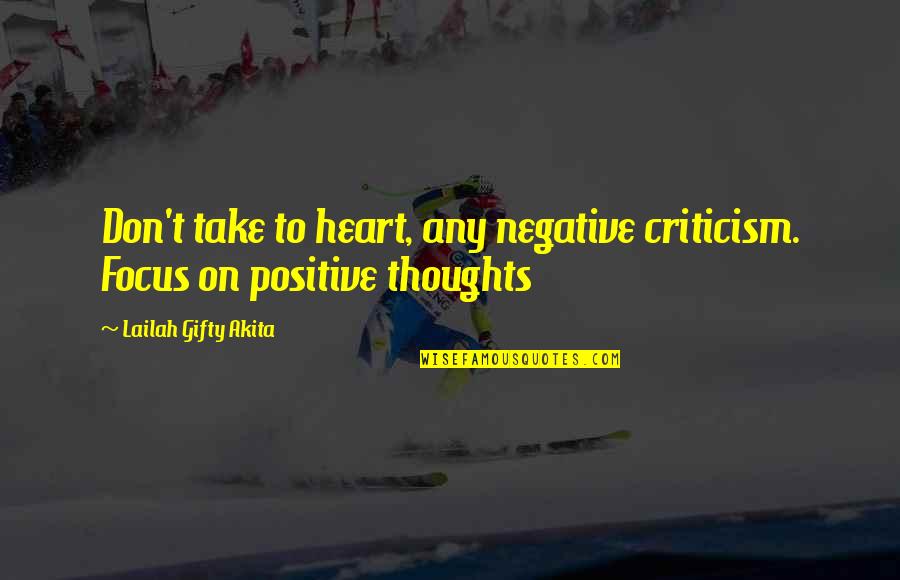 Don't take to heart, any negative criticism. Focus on positive thoughts
—
Lailah Gifty Akita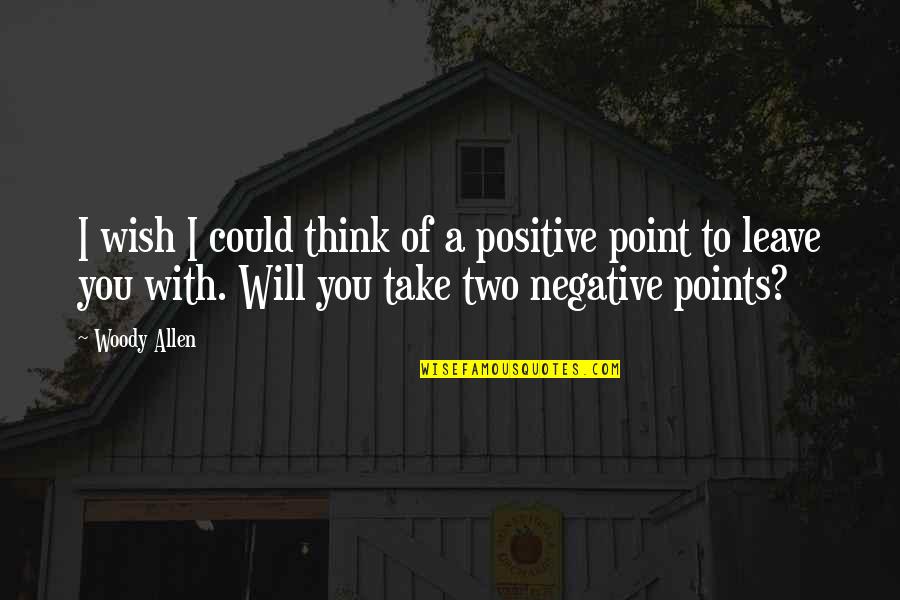 I wish I could think of a positive point to leave you with. Will you take two negative points?
—
Woody Allen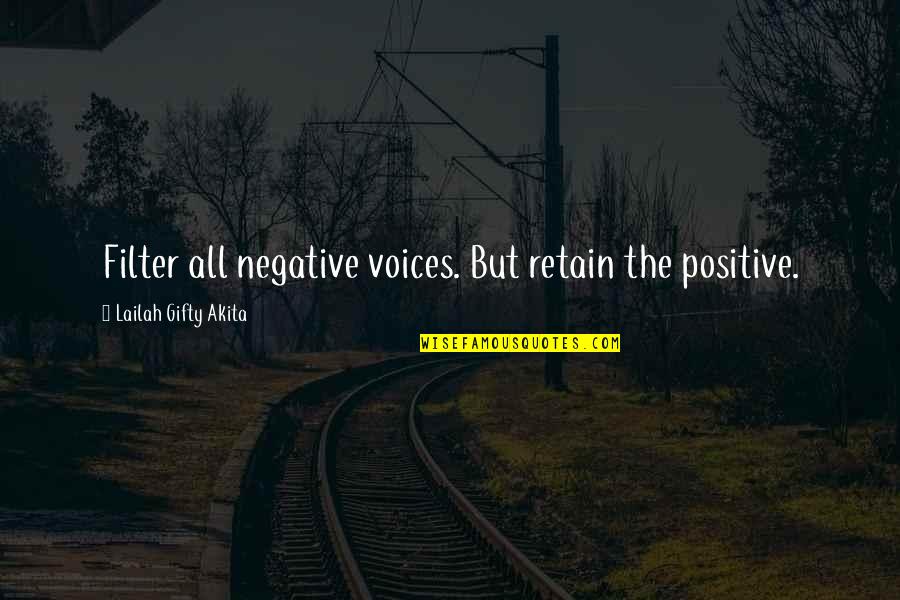 Filter all negative voices. But retain the positive.
—
Lailah Gifty Akita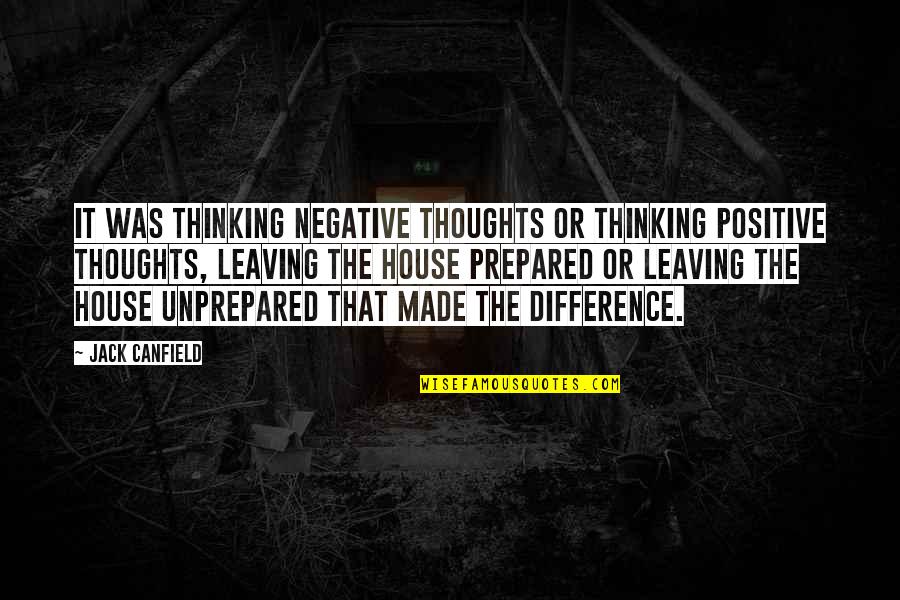 It was thinking negative thoughts or thinking positive thoughts, leaving the house prepared or leaving the house unprepared that made the difference.
—
Jack Canfield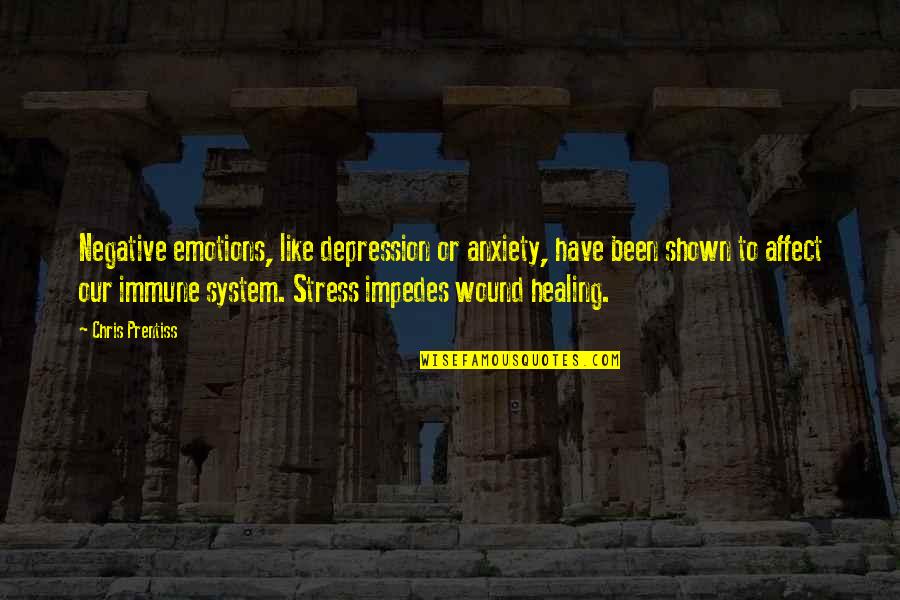 Negative emotions, like depression or anxiety, have been shown to affect our immune system. Stress impedes wound healing.
—
Chris Prentiss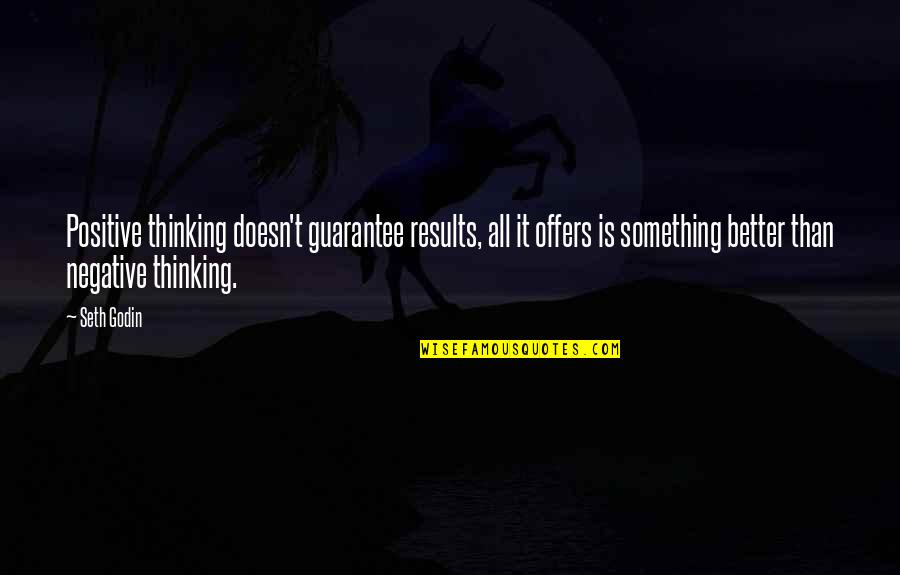 Positive thinking doesn't guarantee results, all it offers is something better than negative thinking.
—
Seth Godin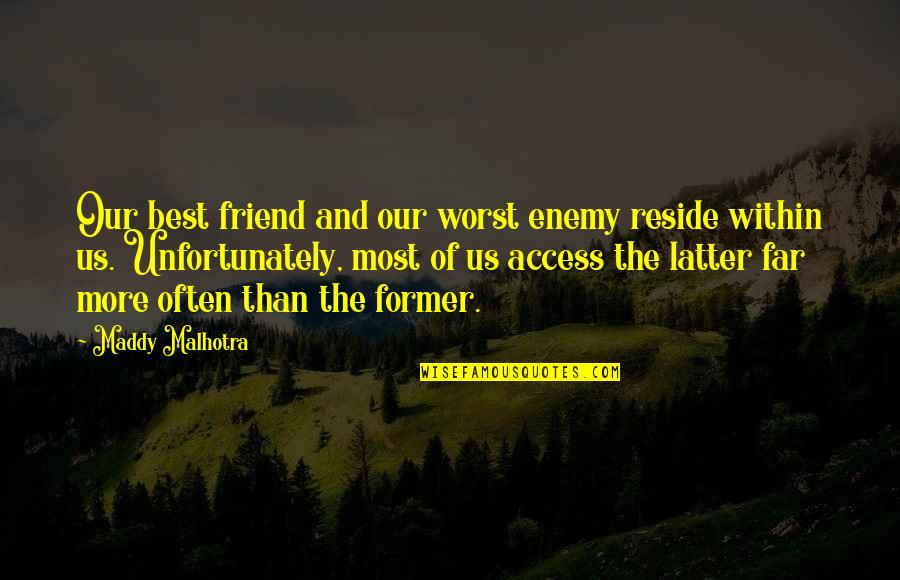 Our best friend and our worst enemy reside within us. Unfortunately, most of us access the latter far more often than the former. —
Maddy Malhotra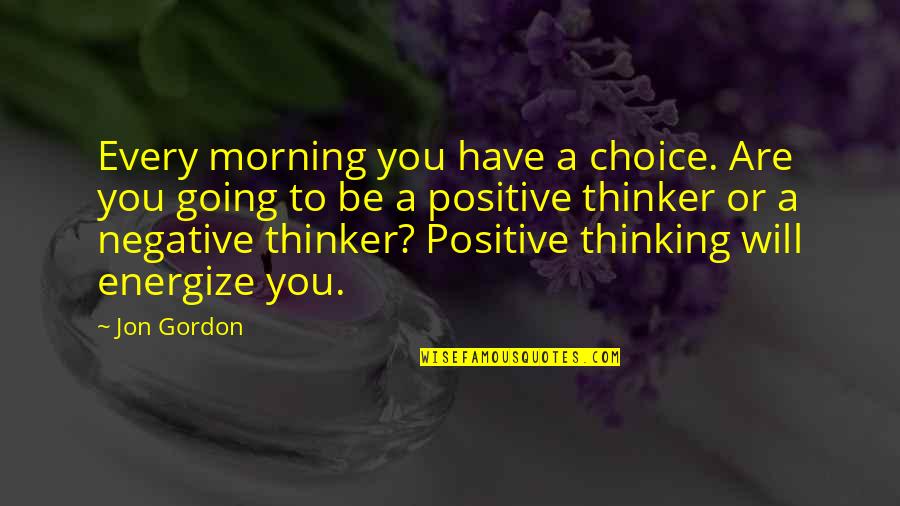 Every morning you have a choice. Are you going to be a positive thinker or a negative thinker? Positive thinking will energize you. —
Jon Gordon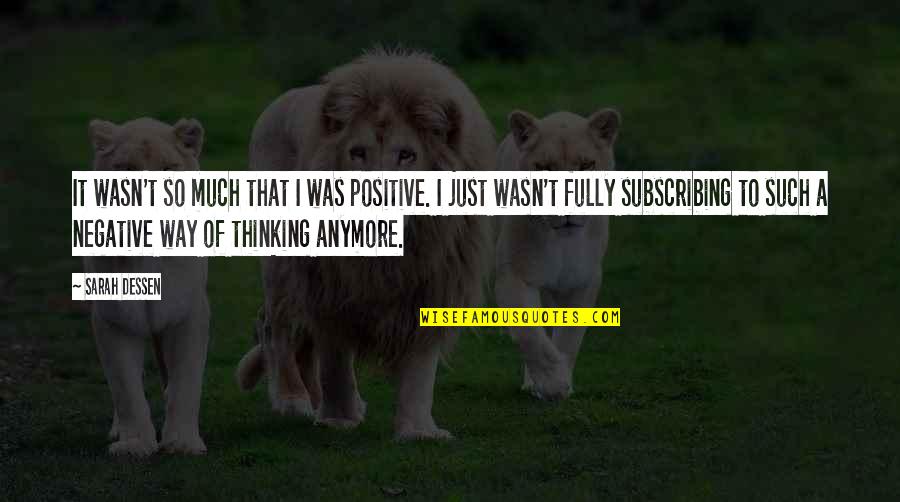 It wasn't so much that I was positive. I just wasn't fully subscribing to such a negative way of thinking anymore. —
Sarah Dessen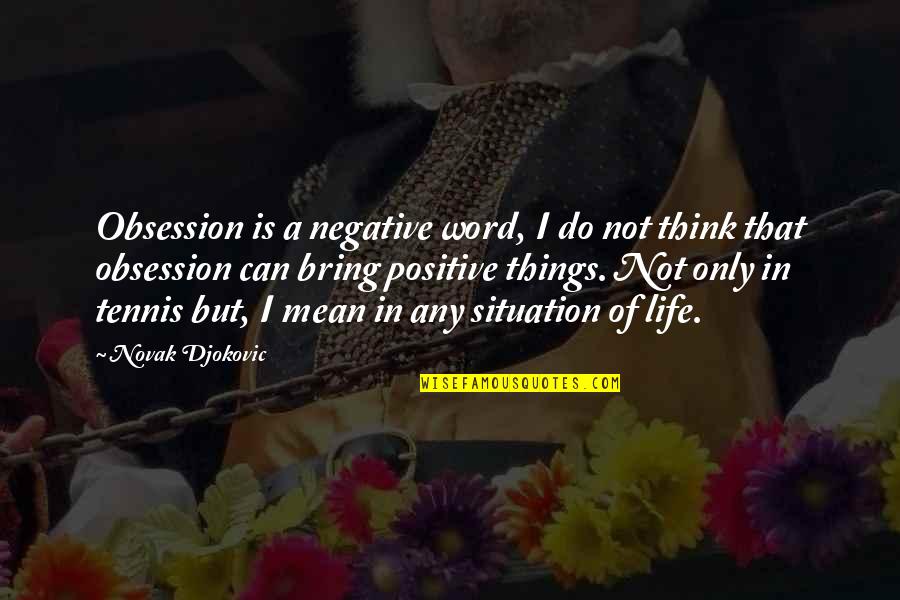 Obsession is a negative word, I do not think that obsession can bring positive things. Not only in tennis but, I mean in any situation of life. —
Novak Djokovic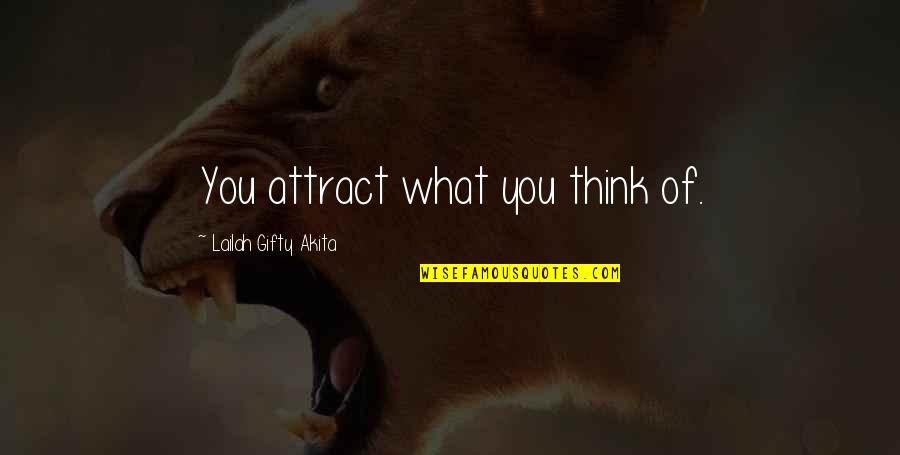 You attract what you think of. —
Lailah Gifty Akita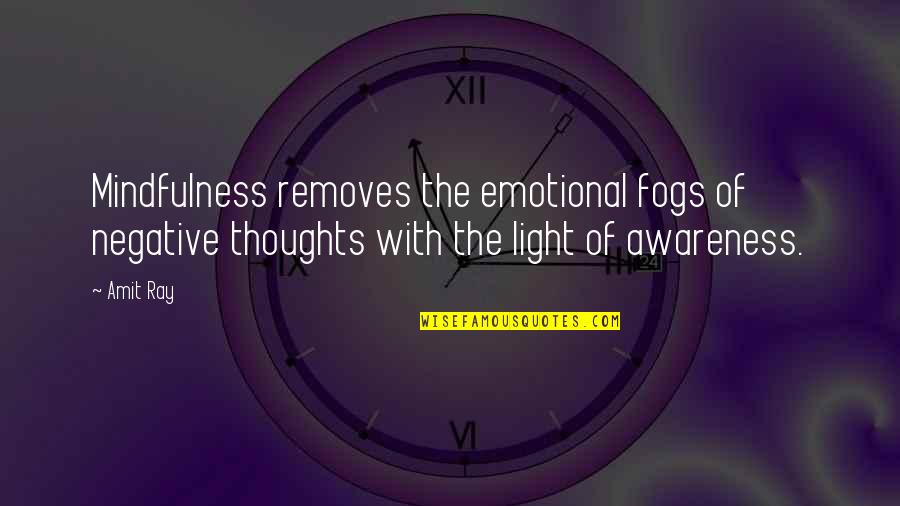 Mindfulness removes the emotional fogs of negative thoughts with the light of awareness. —
Amit Ray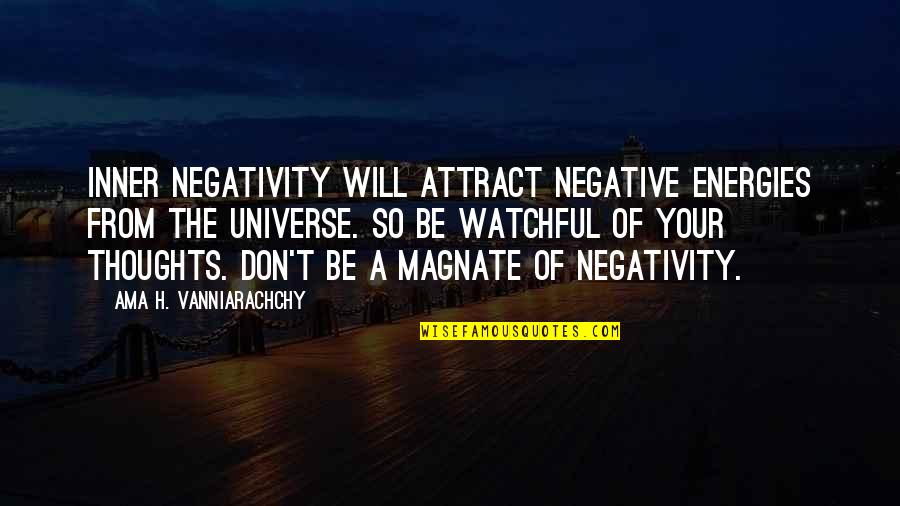 Inner negativity will attract negative energies from the universe. So be watchful of your thoughts. Don't be a magnate of negativity. —
Ama H. Vanniarachchy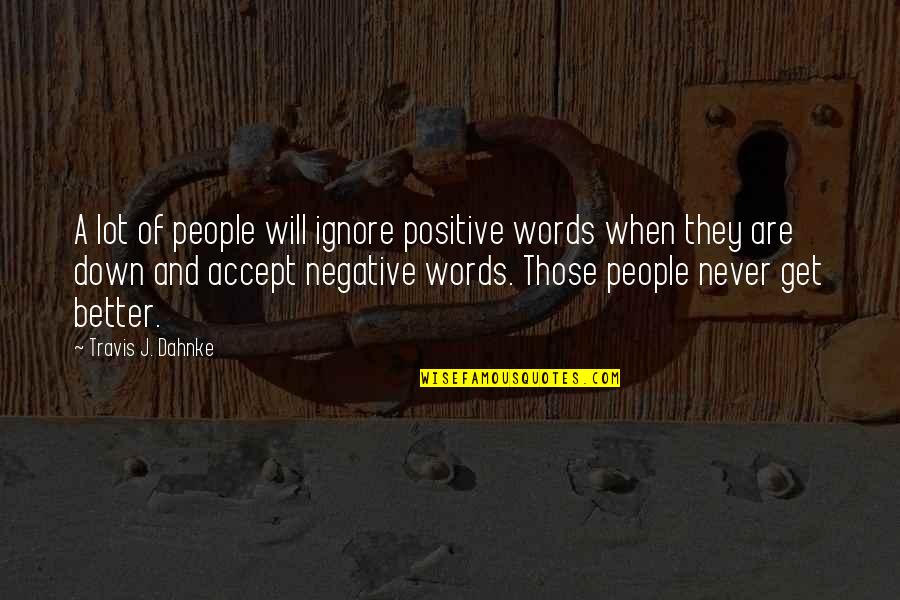 A lot of people will ignore positive words when they are down and accept negative words. Those people never get better. —
Travis J. Dahnke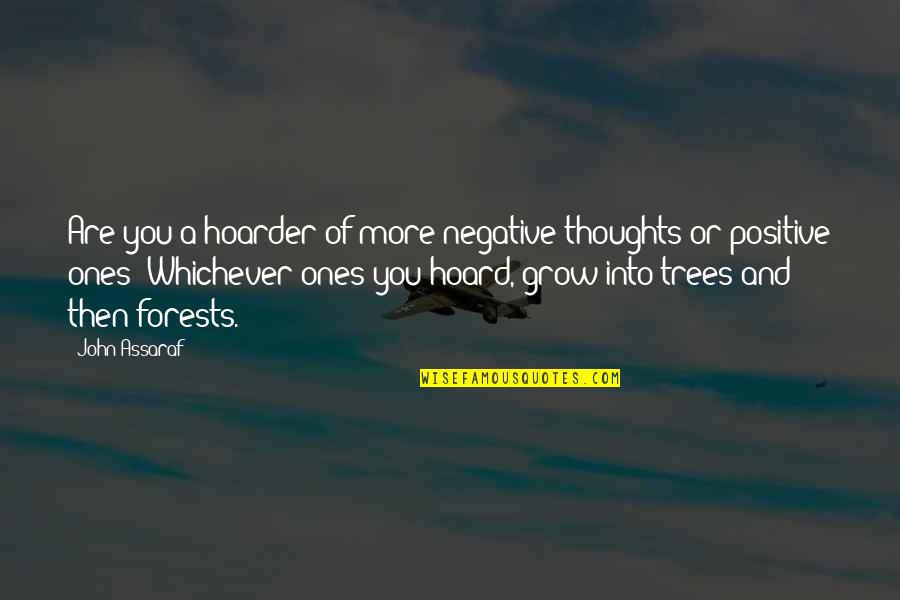 Are you a hoarder of more negative thoughts or positive ones? Whichever ones you hoard, grow into trees and then forests. —
John Assaraf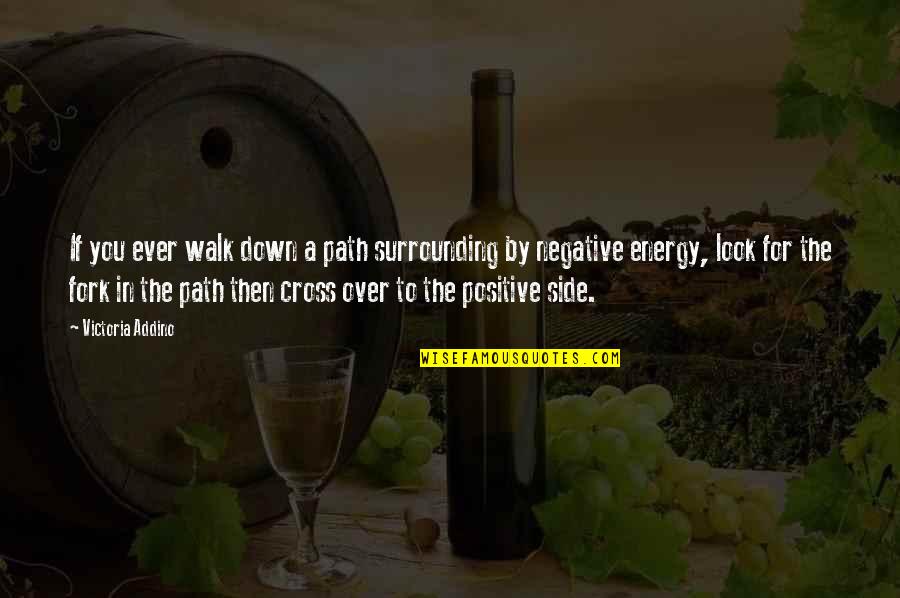 If you ever walk down a path surrounding by negative energy, look for the fork in the path then cross over to the positive side. —
Victoria Addino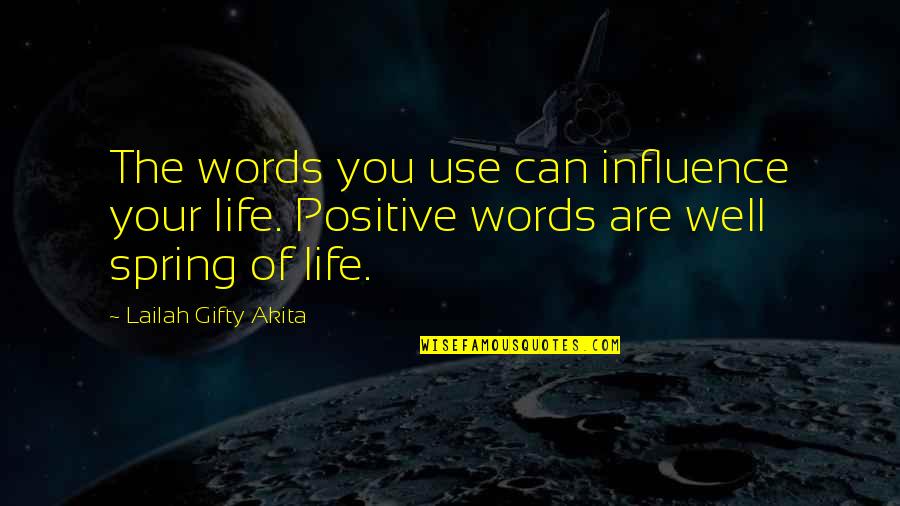 The words you use can influence your life. Positive words are well spring of life. —
Lailah Gifty Akita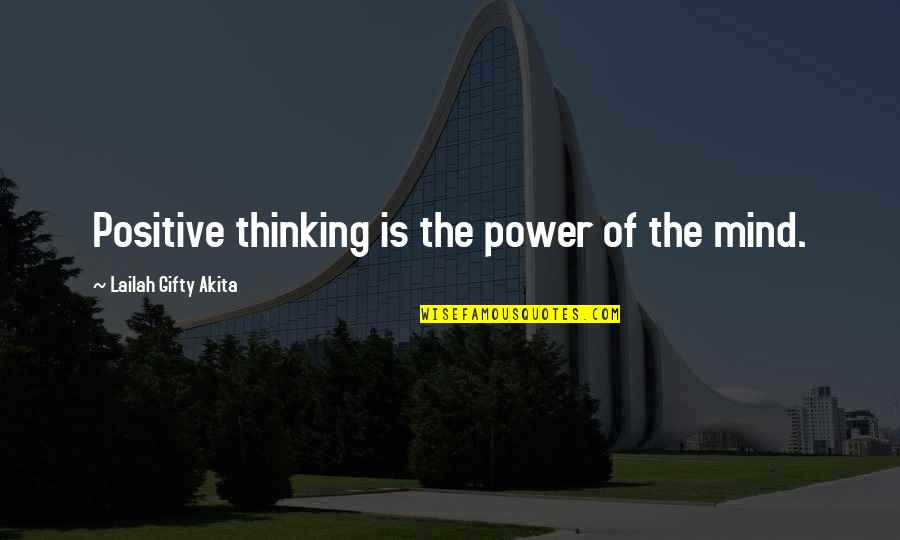 Positive thinking is the power of the mind. —
Lailah Gifty Akita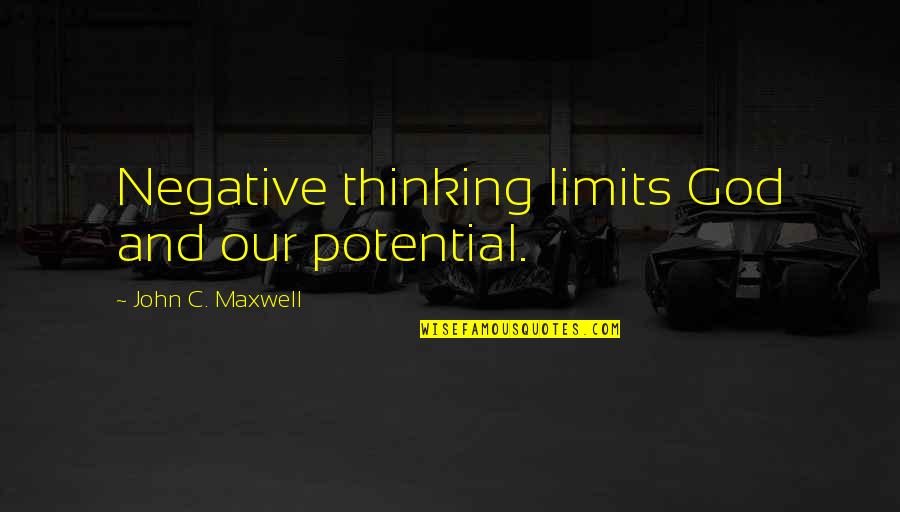 Negative thinking limits God and our potential. —
John C. Maxwell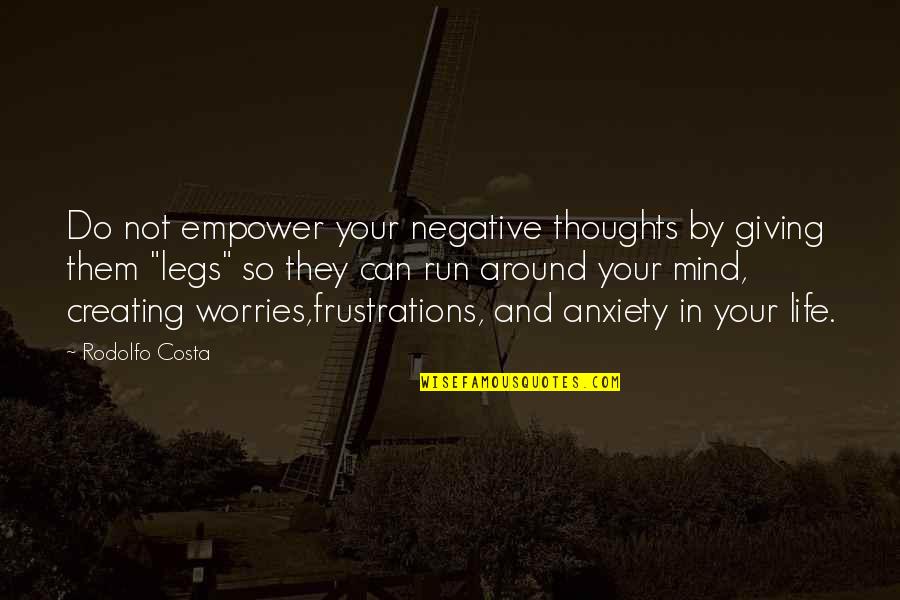 Do not empower your negative thoughts by giving them "legs" so they can run around your mind, creating worries,frustrations, and anxiety in your life. —
Rodolfo Costa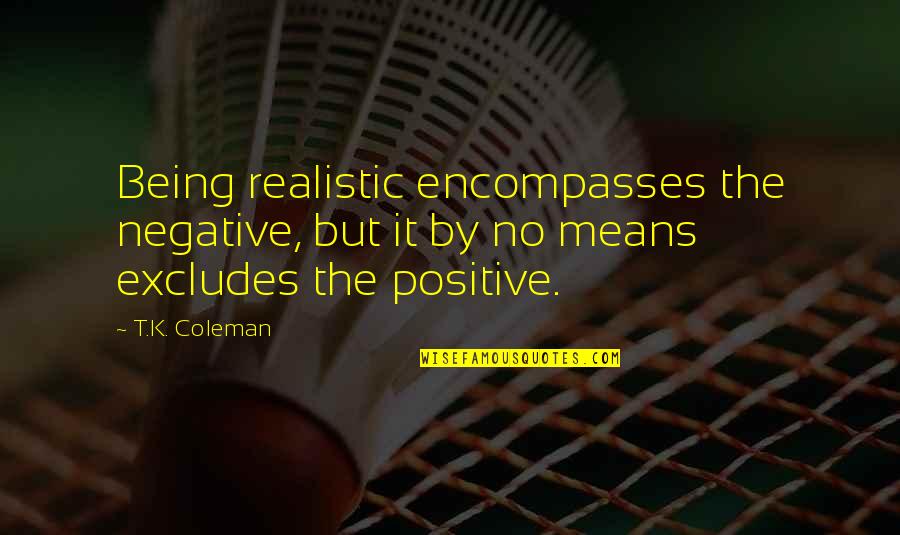 Being realistic encompasses the negative, but it by no means excludes the positive. —
T.K. Coleman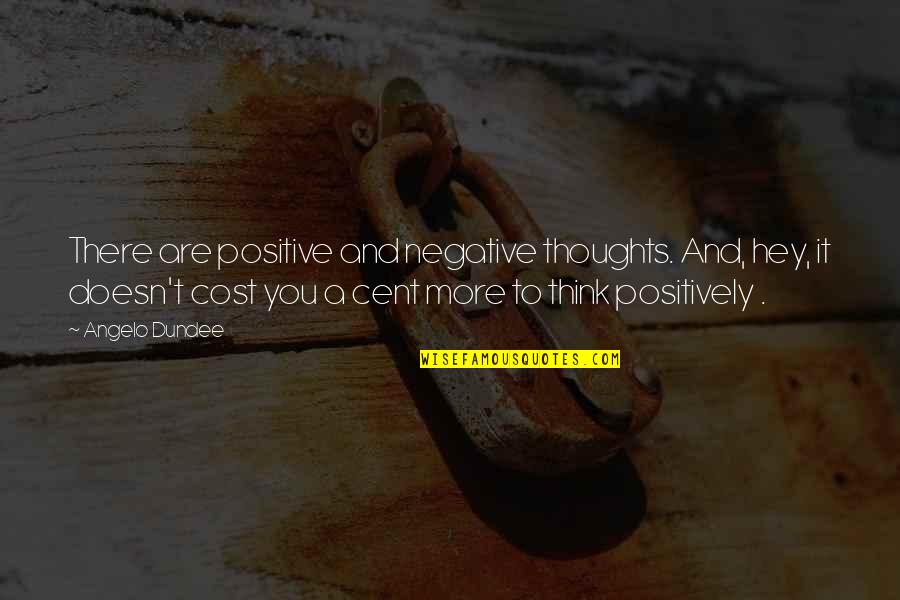 There are positive and negative thoughts. And, hey, it doesn't cost you a cent more to think positively . —
Angelo Dundee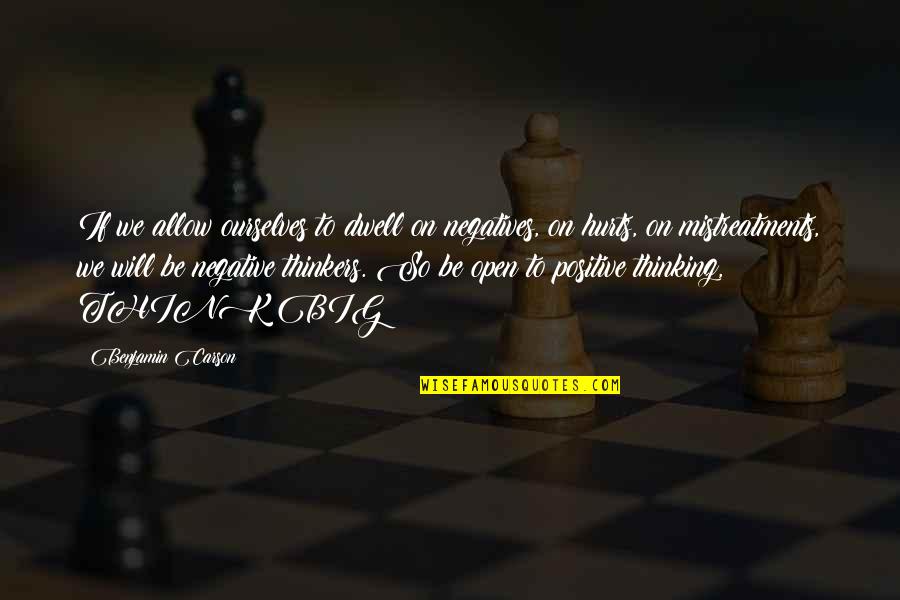 If we allow ourselves to dwell on negatives, on hurts, on mistreatments, we will be negative thinkers. So be open to positive thinking, THINK BIG! —
Benjamin Carson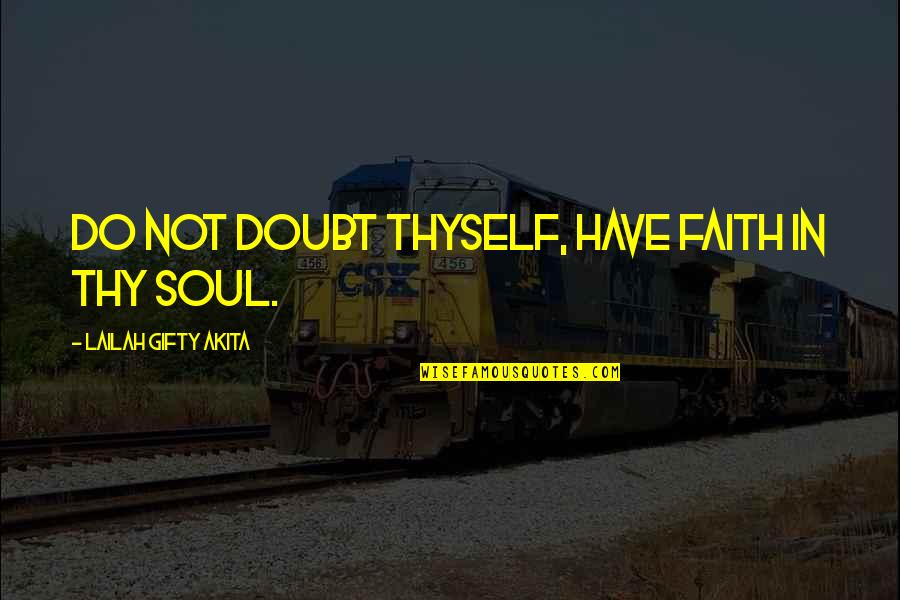 Do not doubt thyself, have faith in thy soul. —
Lailah Gifty Akita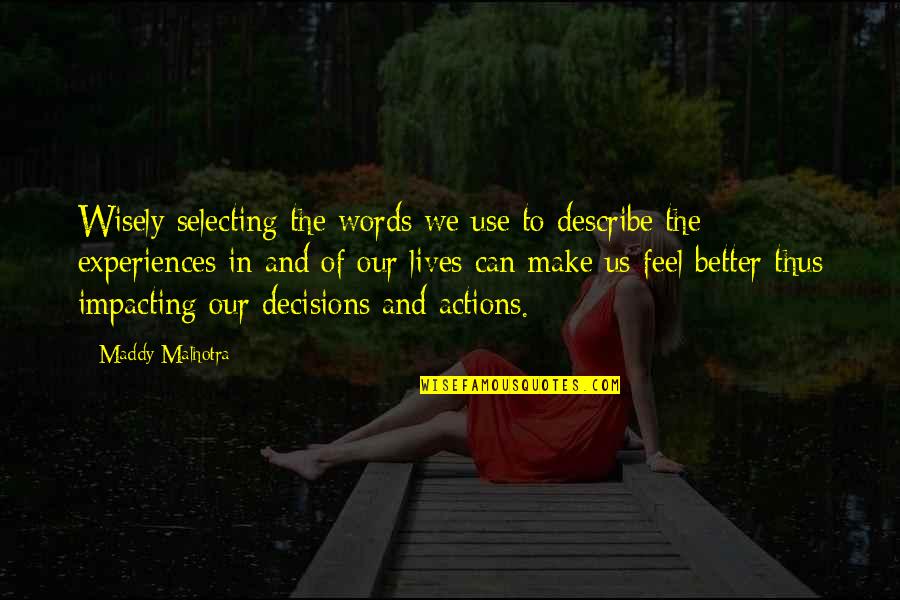 Wisely selecting the words we use to describe the experiences in and of our lives can make us feel better thus impacting our decisions and actions. —
Maddy Malhotra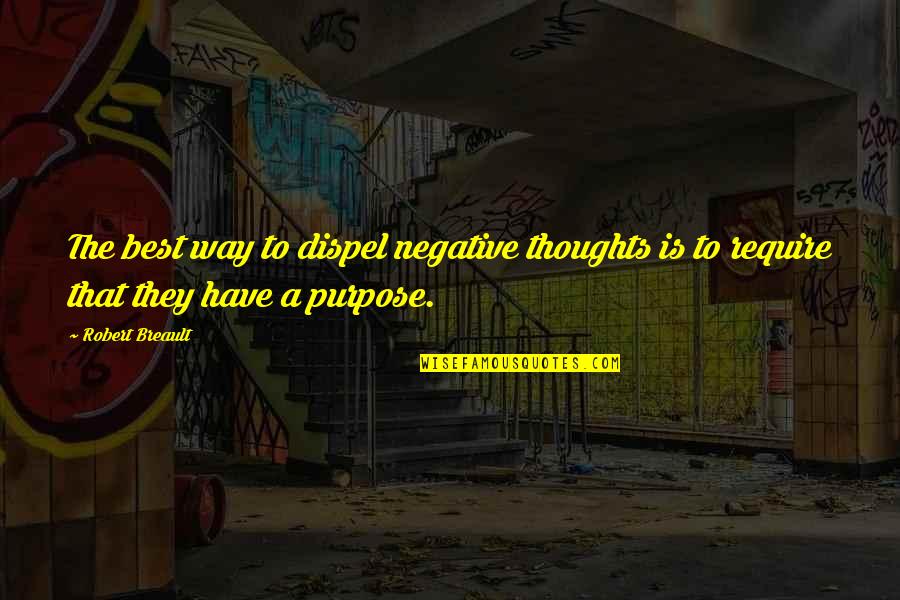 The best way to dispel negative thoughts is to require that they have a purpose. —
Robert Breault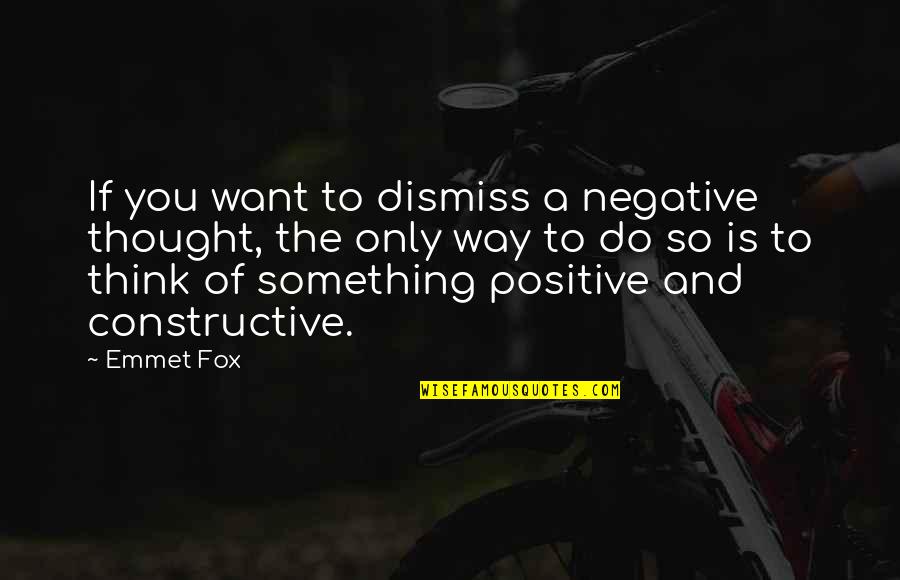 If you want to dismiss a negative thought, the only way to do so is to think of something positive and constructive. —
Emmet Fox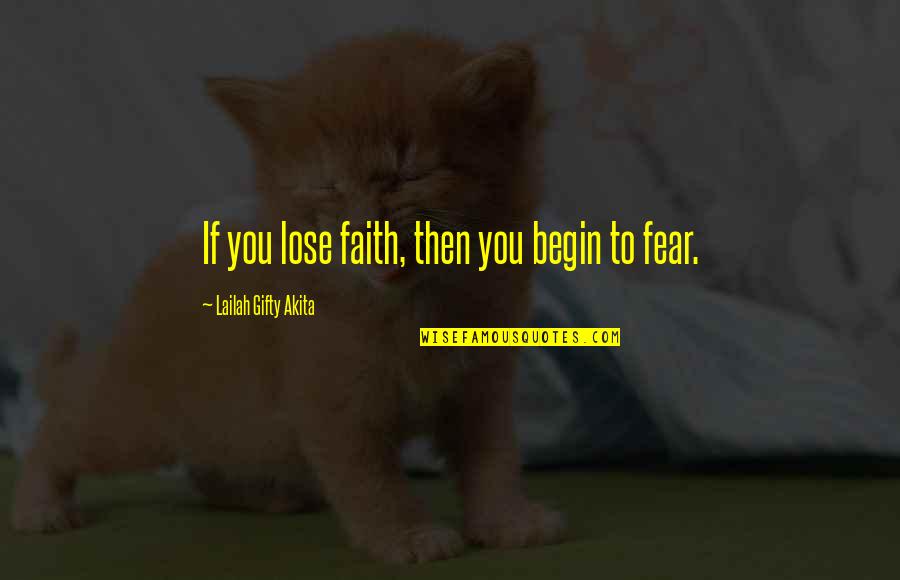 If you lose faith, then you begin to fear. —
Lailah Gifty Akita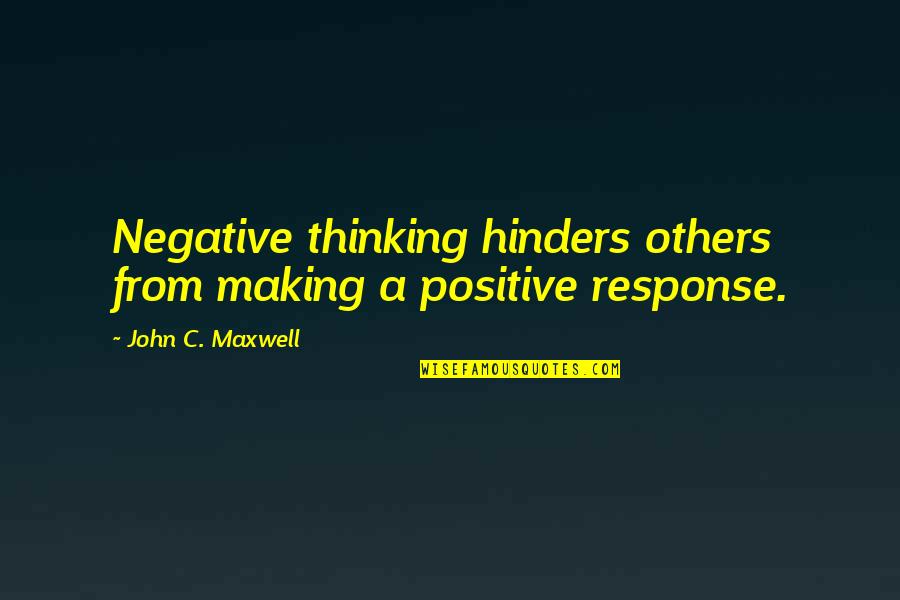 Negative thinking hinders others from making a positive response. —
John C. Maxwell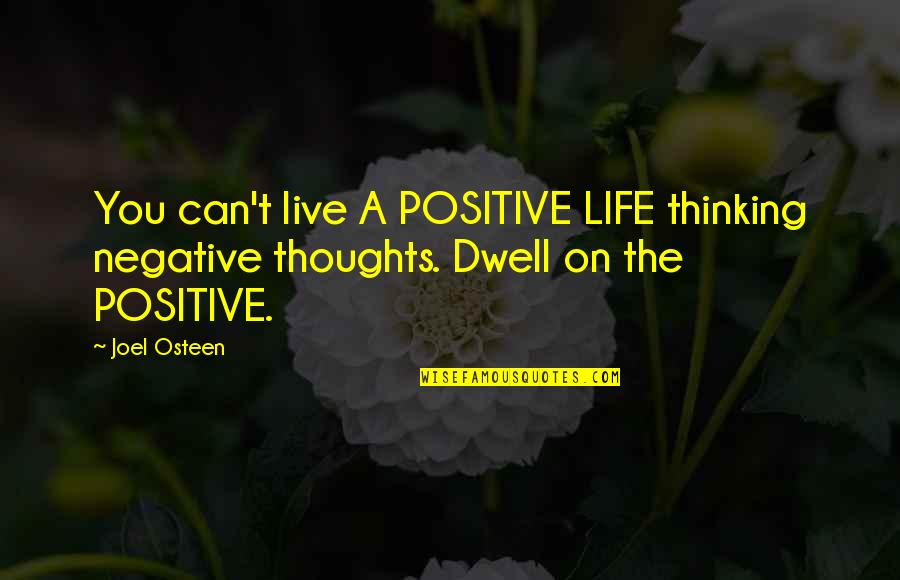 You can't live A POSITIVE LIFE thinking negative thoughts. Dwell on the POSITIVE. —
Joel Osteen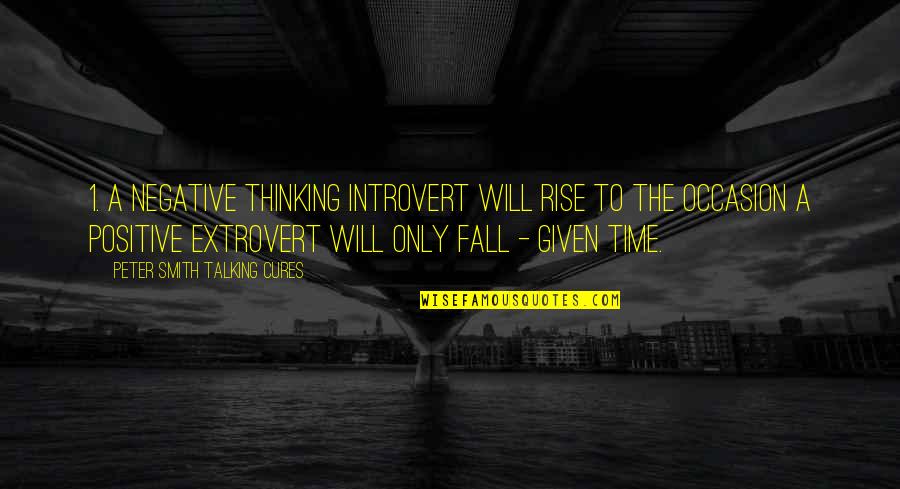 1. A negative thinking introvert will rise to the occasion a positive extrovert will only fall - given time. —
Peter SMith Talking Cures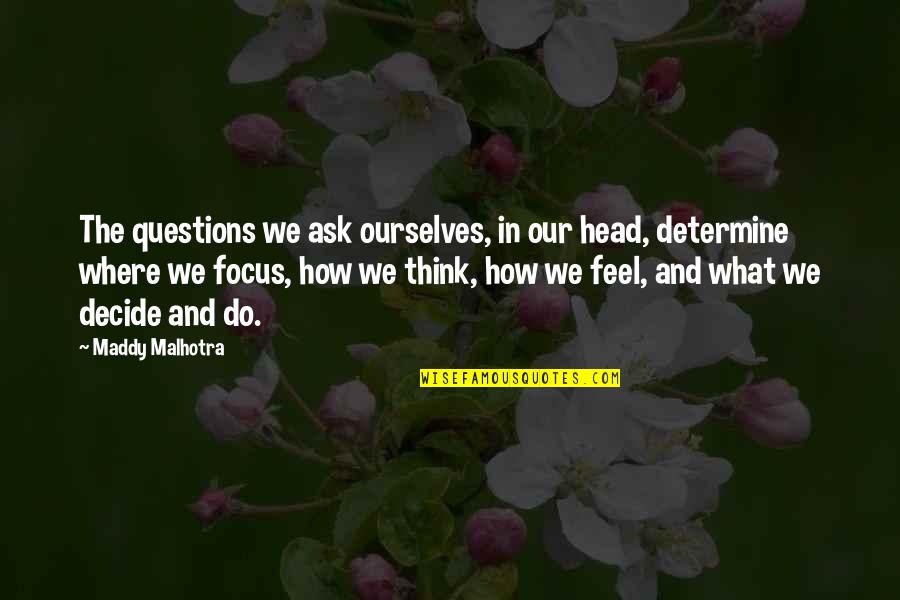 The questions we ask ourselves, in our head, determine where we focus, how we think, how we feel, and what we decide and do. —
Maddy Malhotra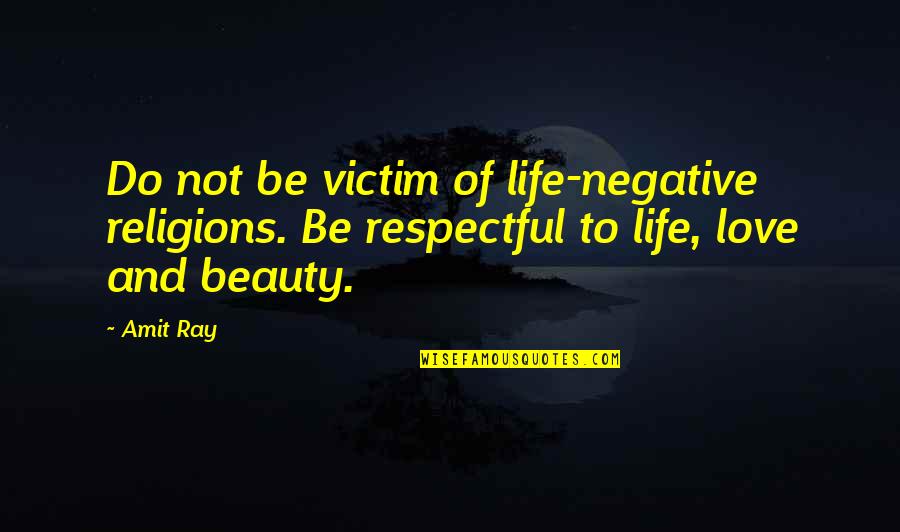 Do not be victim of life-negative religions. Be respectful to life, love and beauty. —
Amit Ray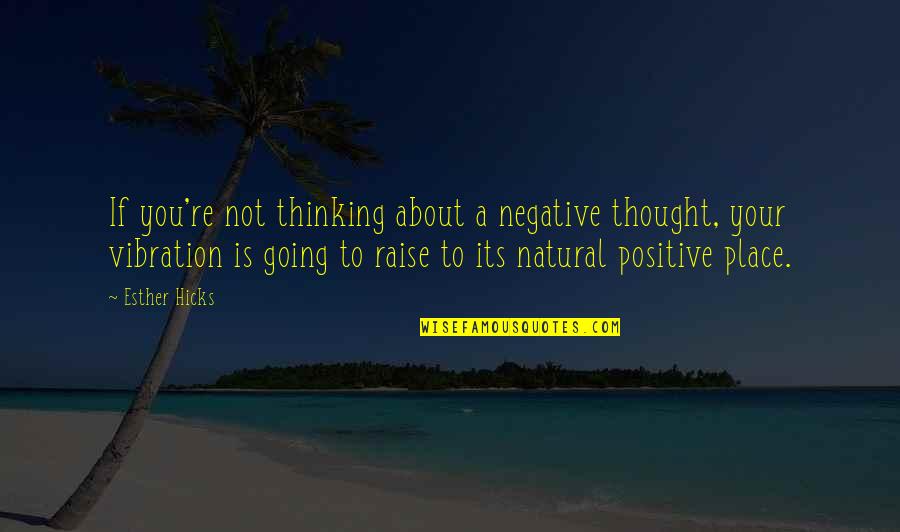 If you're not thinking about a negative thought, your vibration is going to raise to its natural positive place. —
Esther Hicks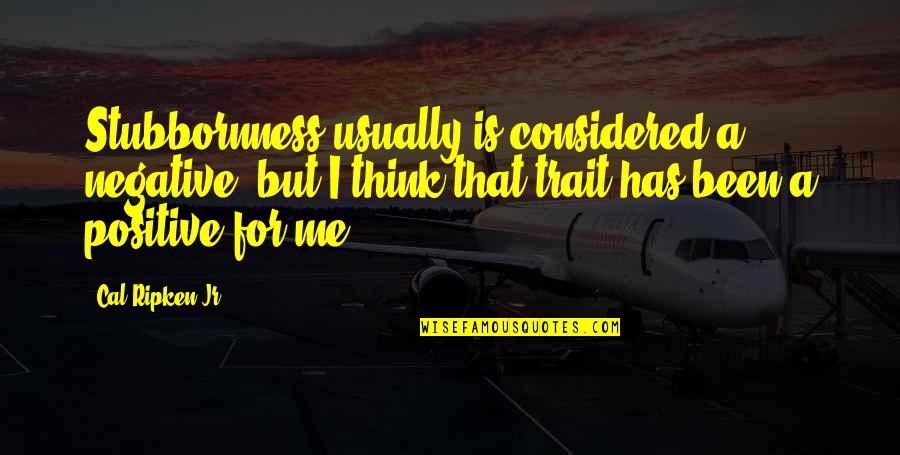 Stubbornness usually is considered a negative; but I think that trait has been a positive for me. —
Cal Ripken Jr.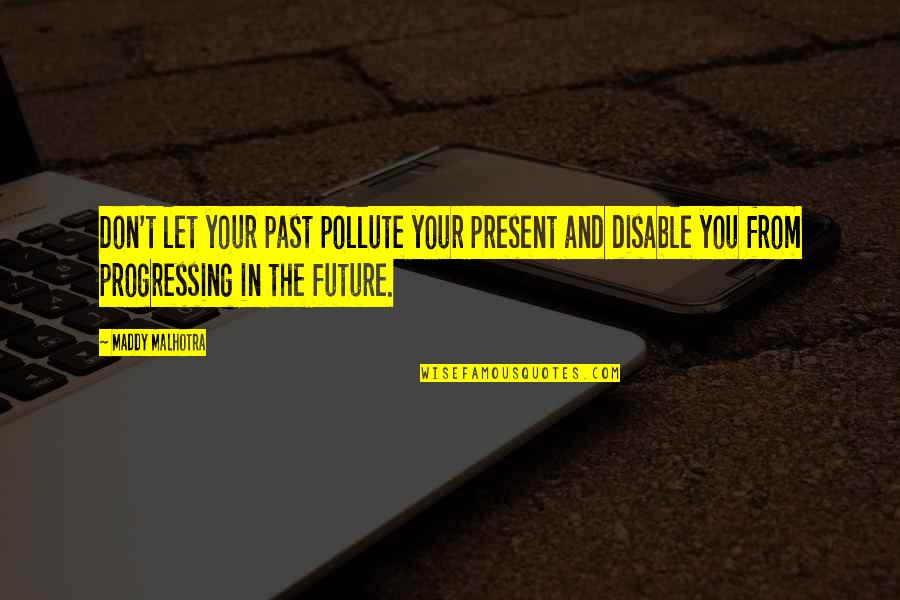 Don't let your past pollute your present and disable you from progressing in the future. —
Maddy Malhotra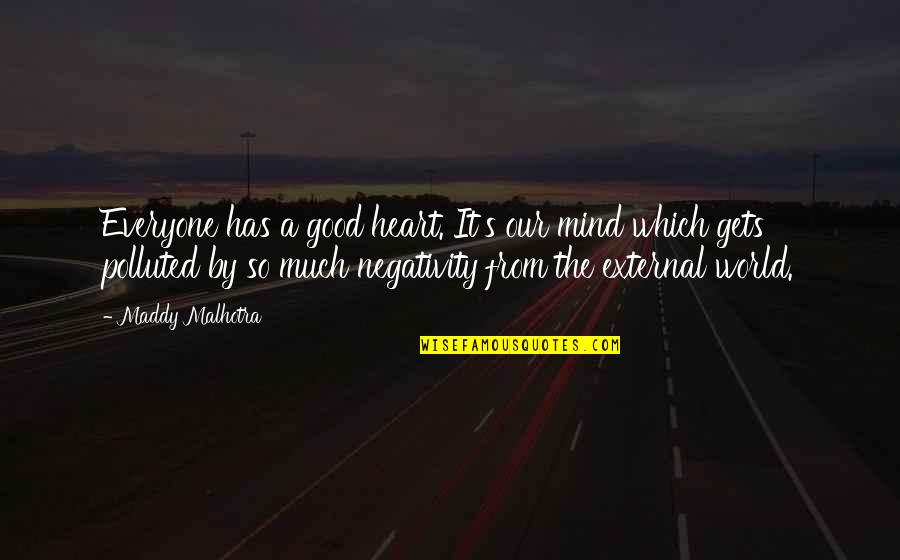 Everyone has a good heart. It's our mind which gets polluted by so much negativity from the external world. —
Maddy Malhotra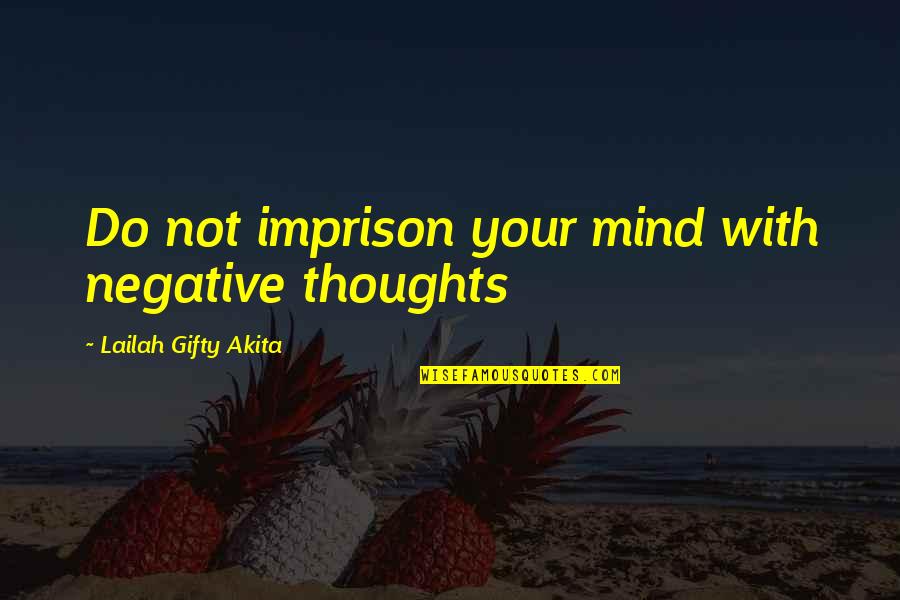 Do not imprison your mind with negative thoughts —
Lailah Gifty Akita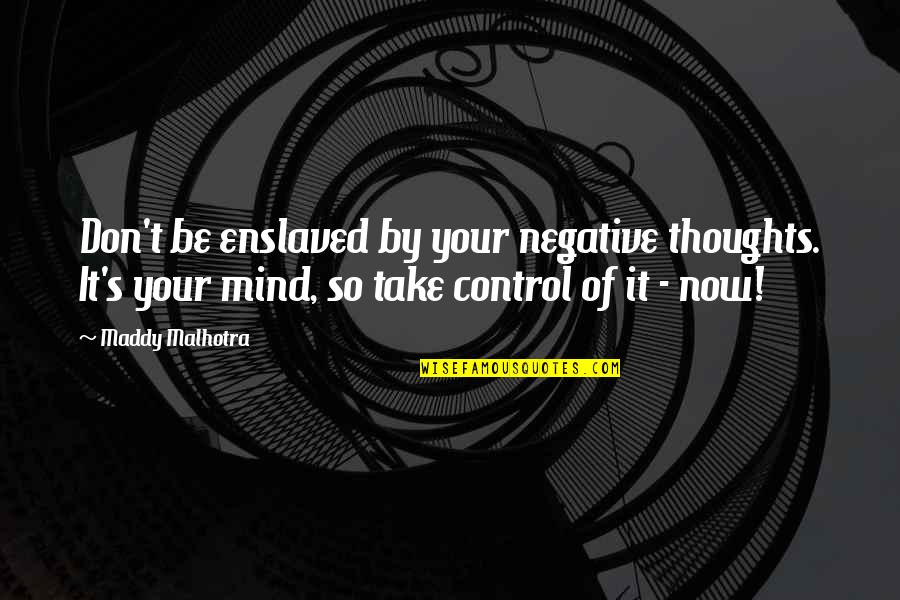 Don't be enslaved by your negative thoughts. It's your mind, so take control of it - now! —
Maddy Malhotra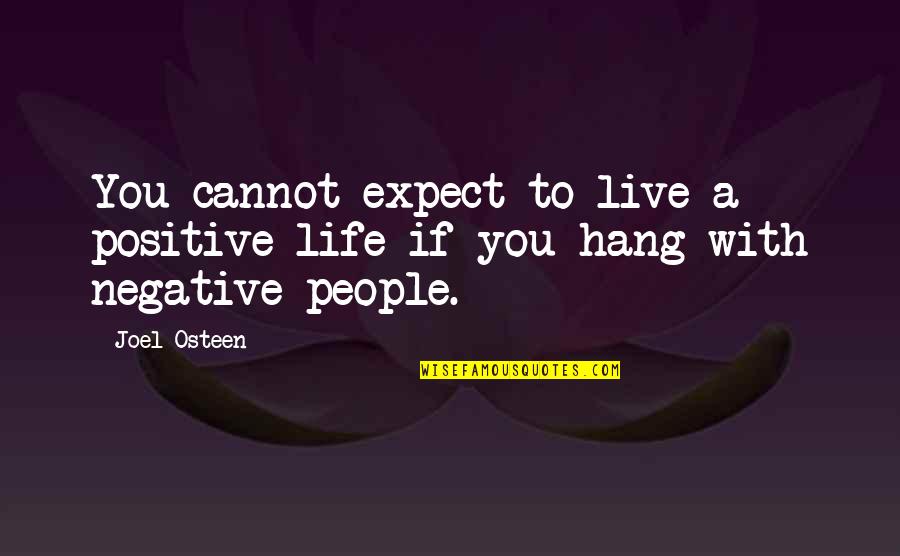 You cannot expect to live a positive life if you hang with negative people. —
Joel Osteen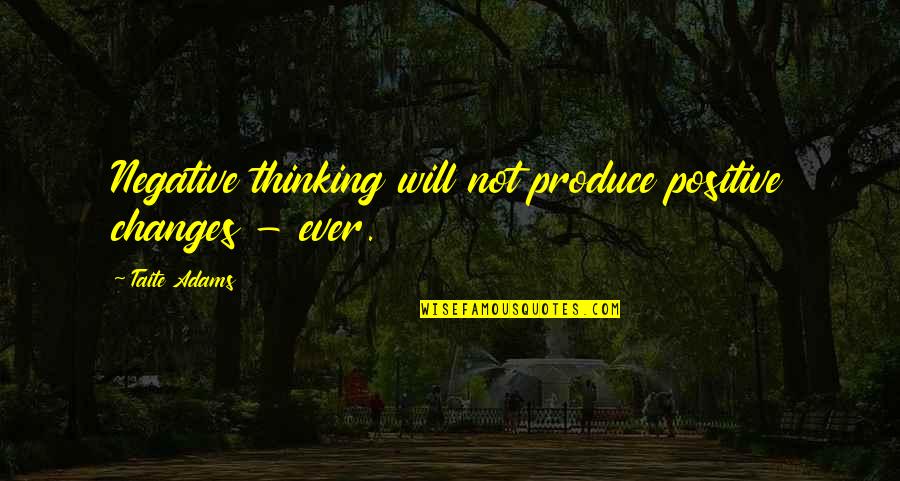 Negative thinking will not produce positive changes - ever. —
Taite Adams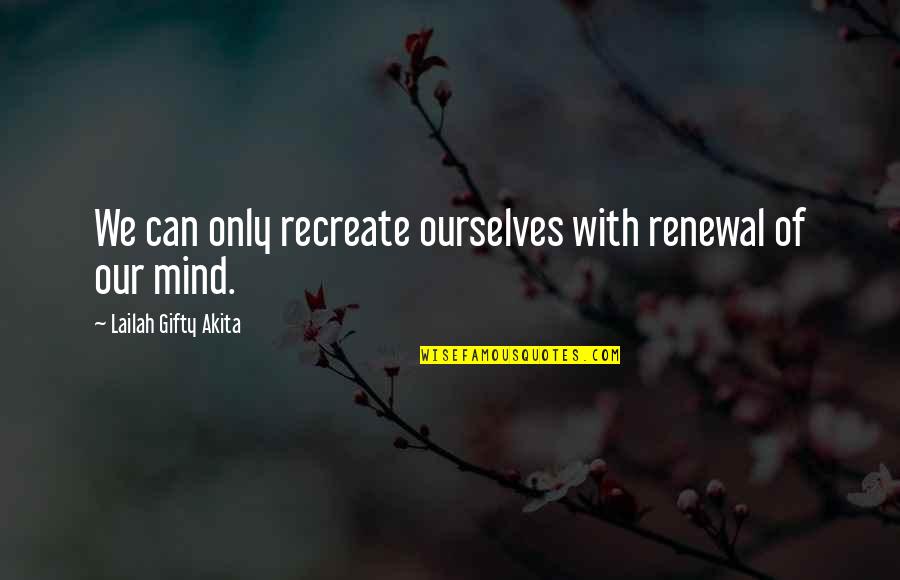 We can only recreate ourselves with renewal of our mind. —
Lailah Gifty Akita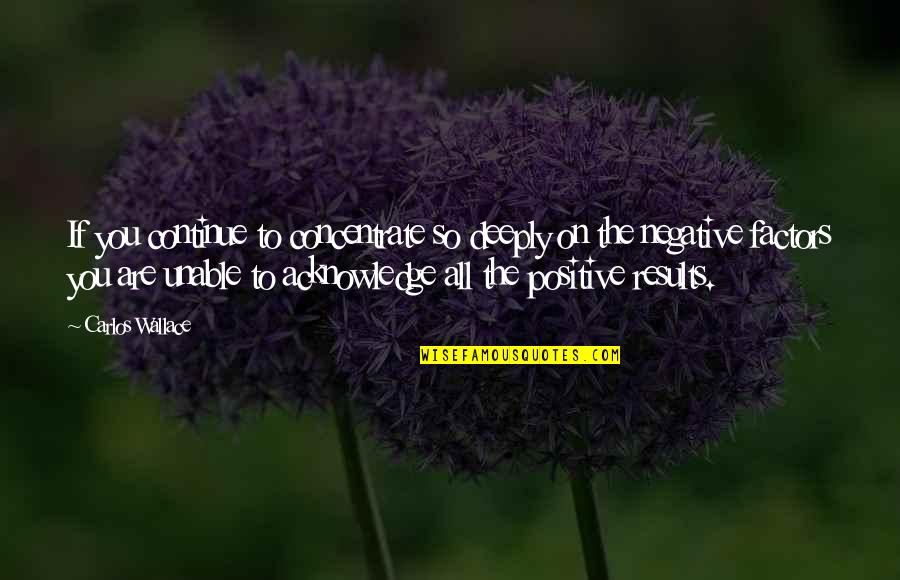 If you continue to concentrate so deeply on the negative factors you are unable to acknowledge all the positive results. —
Carlos Wallace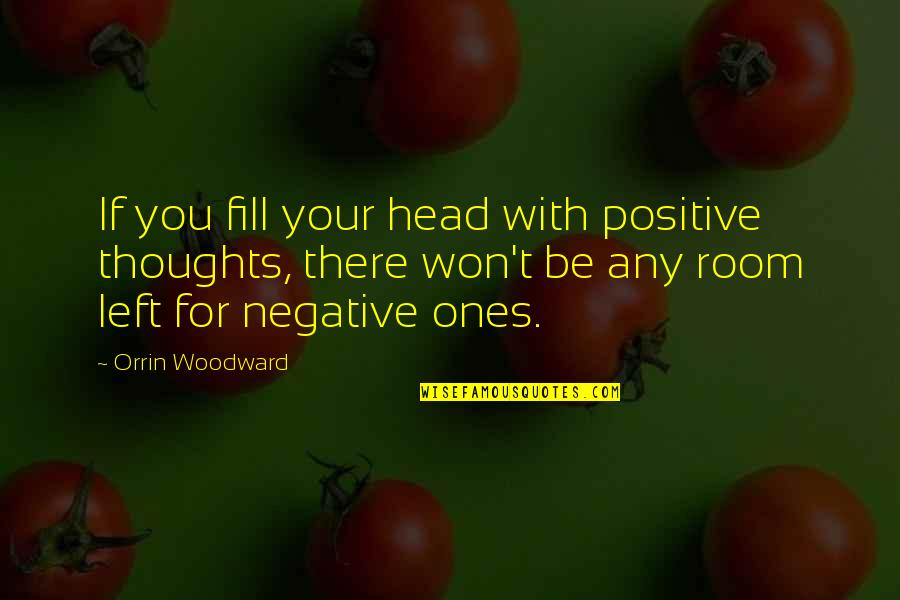 If you fill your head with positive thoughts, there won't be any room left for negative ones. —
Orrin Woodward