Think You Know Someone Quotes
Collection of top 39 famous quotes about Think You Know Someone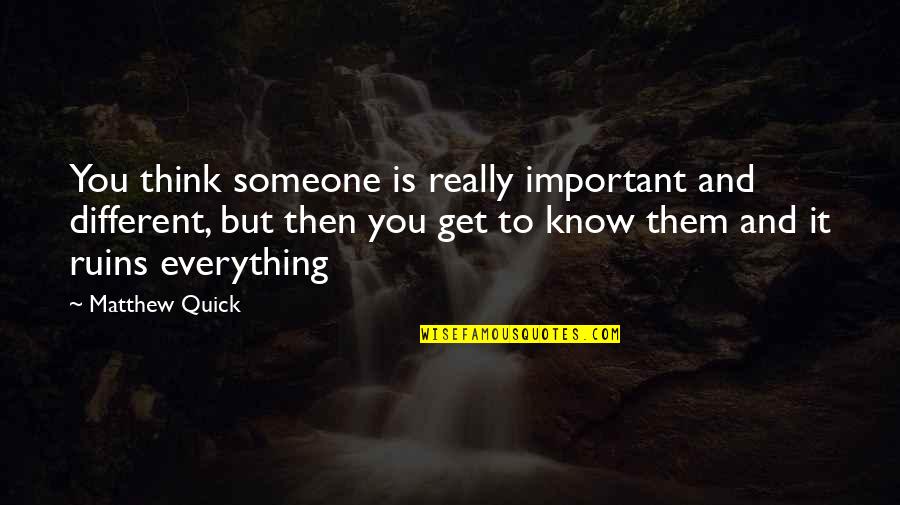 You think someone is really important and different, but then you get to know them and it ruins everything
—
Matthew Quick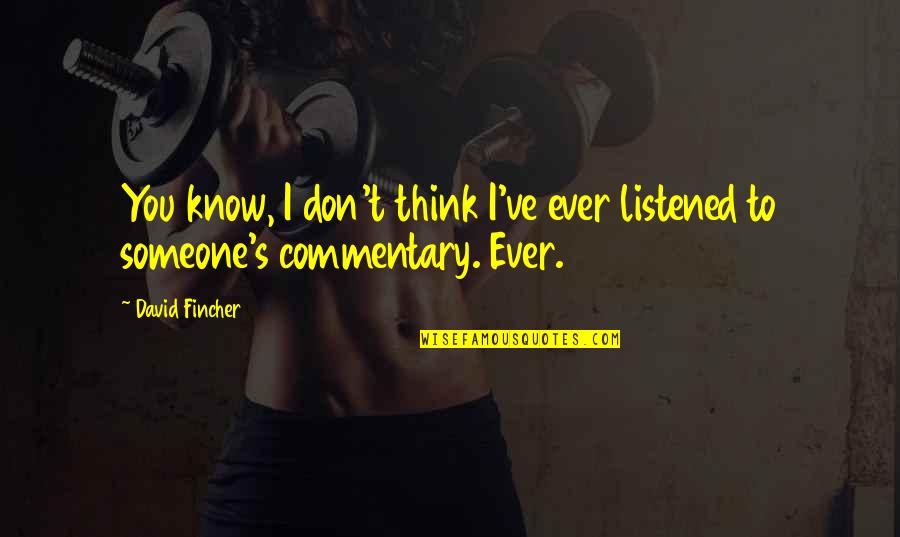 You know, I don't think I've ever listened to someone's commentary. Ever.
—
David Fincher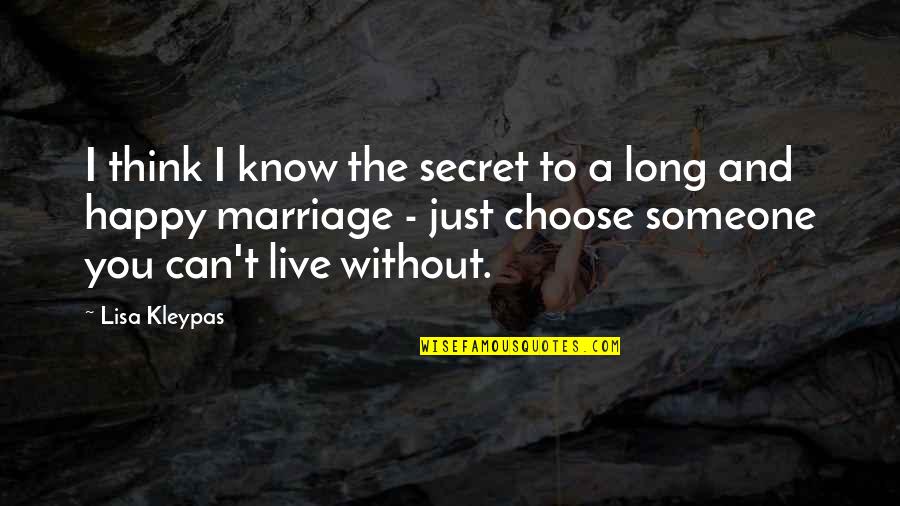 I think I know the secret to a long and happy marriage - just choose someone you can't live without.
—
Lisa Kleypas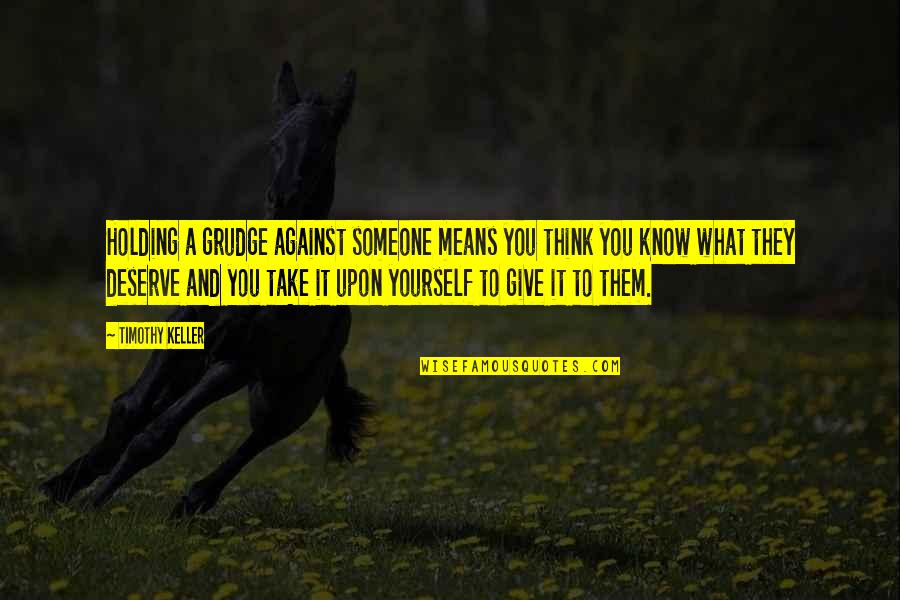 Holding a grudge against someone means you think you know what they deserve and you take it upon yourself to give it to them.
—
Timothy Keller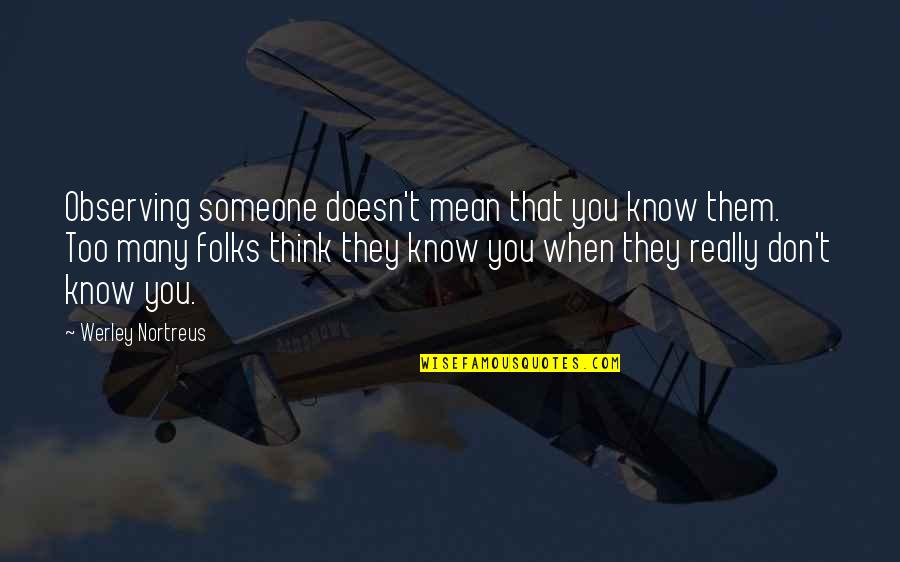 Observing someone doesn't mean that you know them. Too many folks think they know you when they really don't know you.
—
Werley Nortreus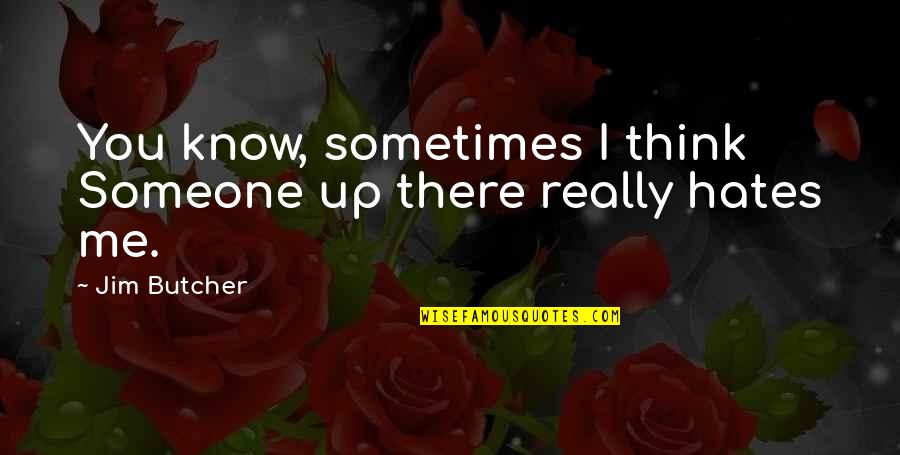 You know, sometimes I think Someone up there really hates me.
—
Jim Butcher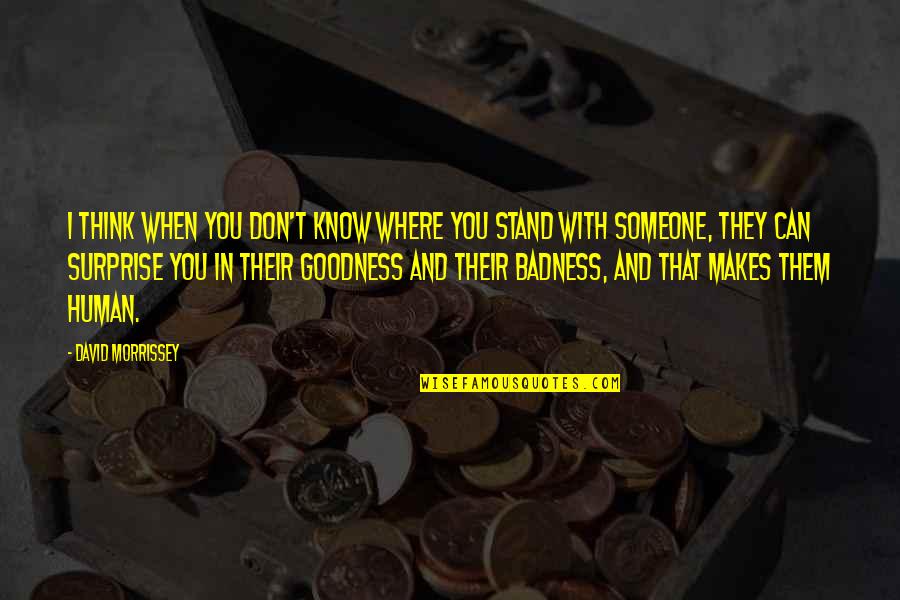 I think when you don't know where you stand with someone, they can surprise you in their goodness and their badness, and that makes them human.
—
David Morrissey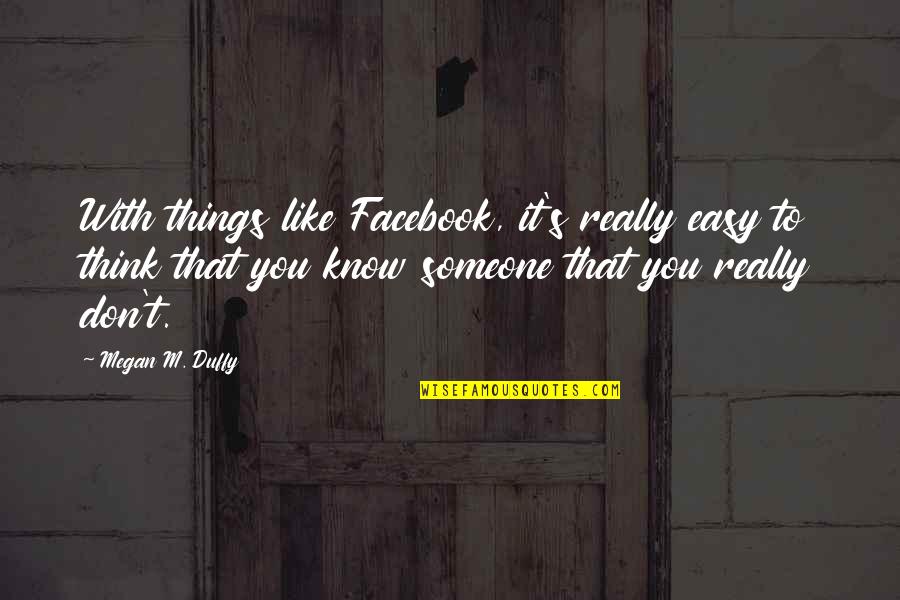 With things like Facebook, it's really easy to think that you know someone that you really don't.
—
Megan M. Duffy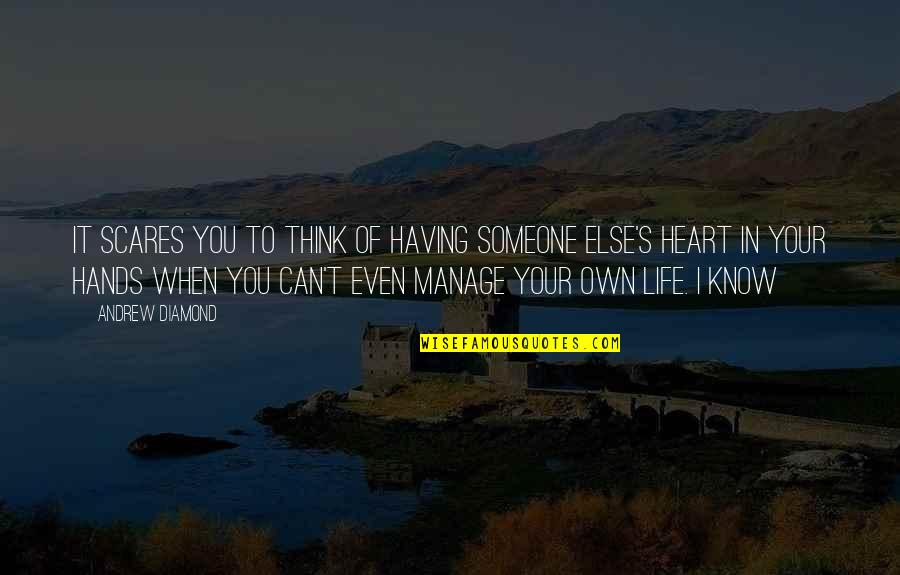 It scares you to think of having someone else's heart in your hands when you can't even manage your own life. I know
—
Andrew Diamond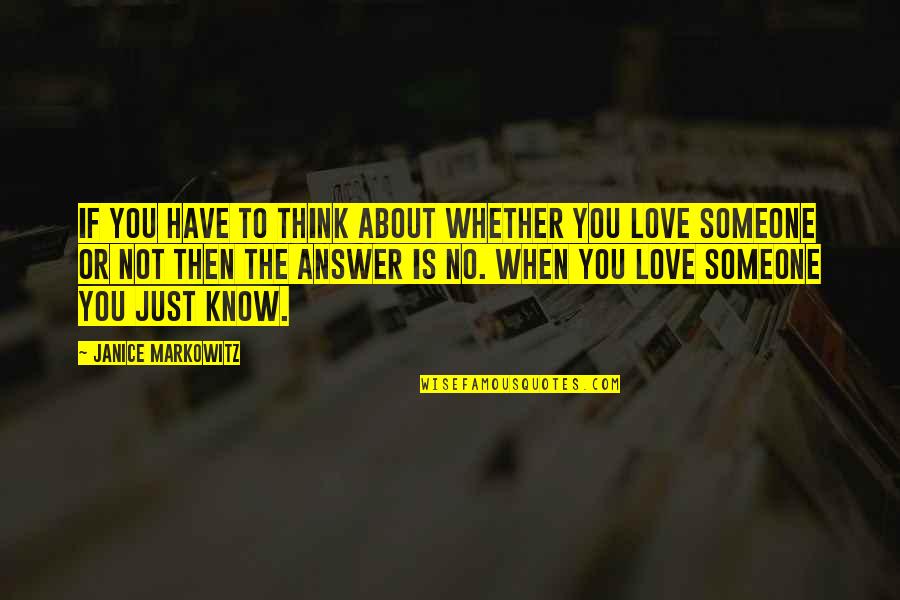 If you have to think about whether you love someone or not then the answer is no. When you love someone you just know.
—
Janice Markowitz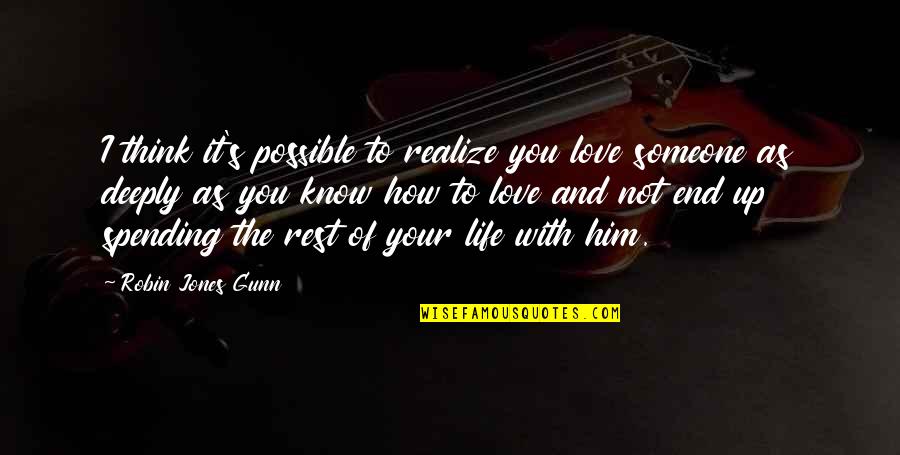 I think it's possible to realize you love someone as deeply as you know how to love and not end up spending the rest of your life with him.
—
Robin Jones Gunn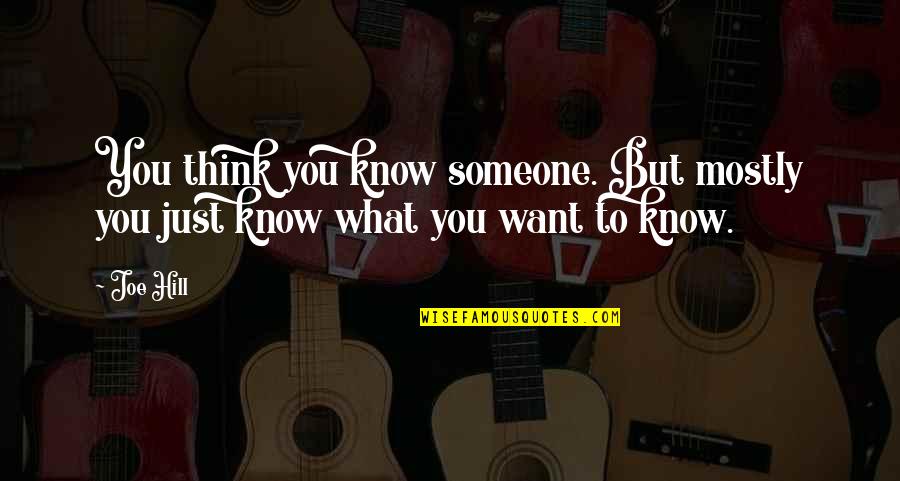 You
think you know someone
. But mostly you just know what you want to know. —
Joe Hill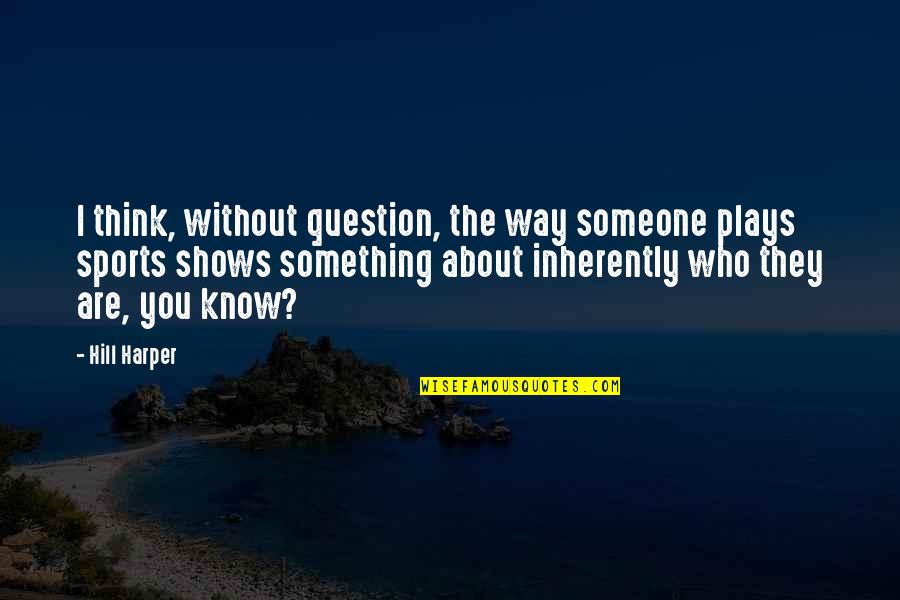 I think, without question, the way someone plays sports shows something about inherently who they are, you know? —
Hill Harper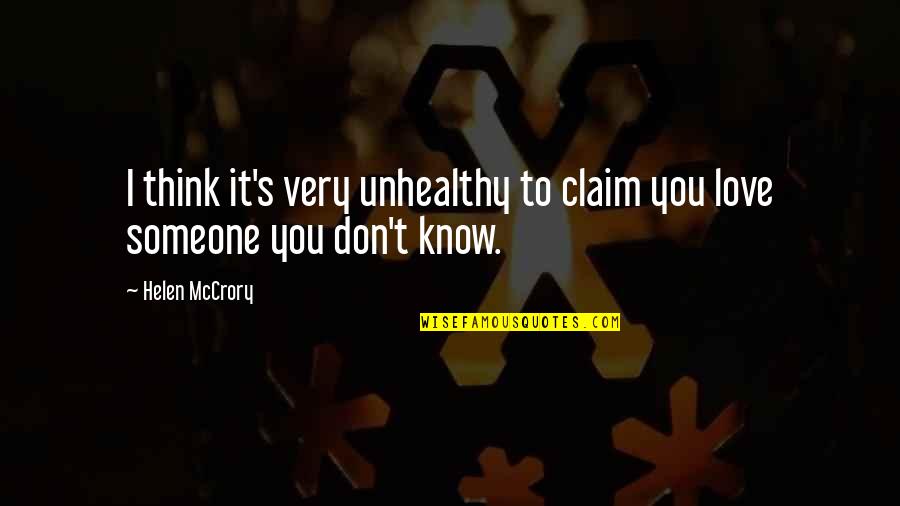 I think it's very unhealthy to claim you love someone you don't know. —
Helen McCrory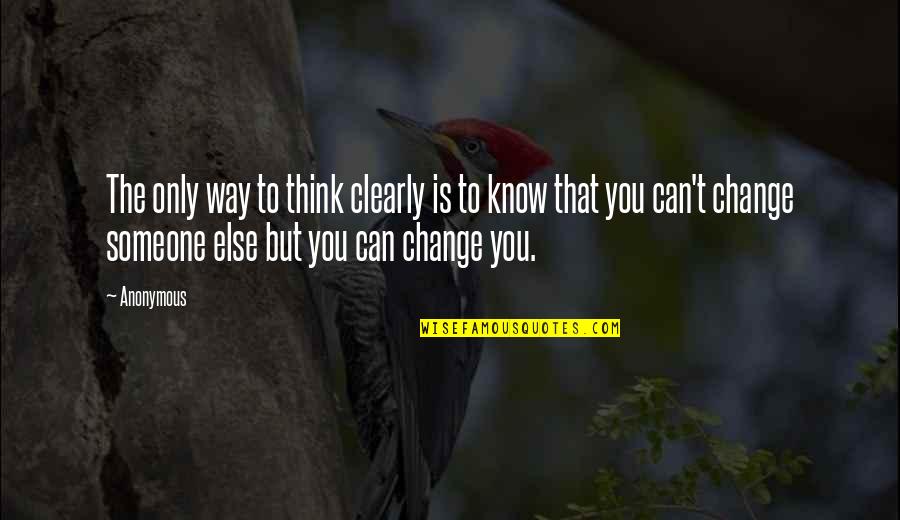 The only way to think clearly is to know that you can't change someone else but you can change you. —
Anonymous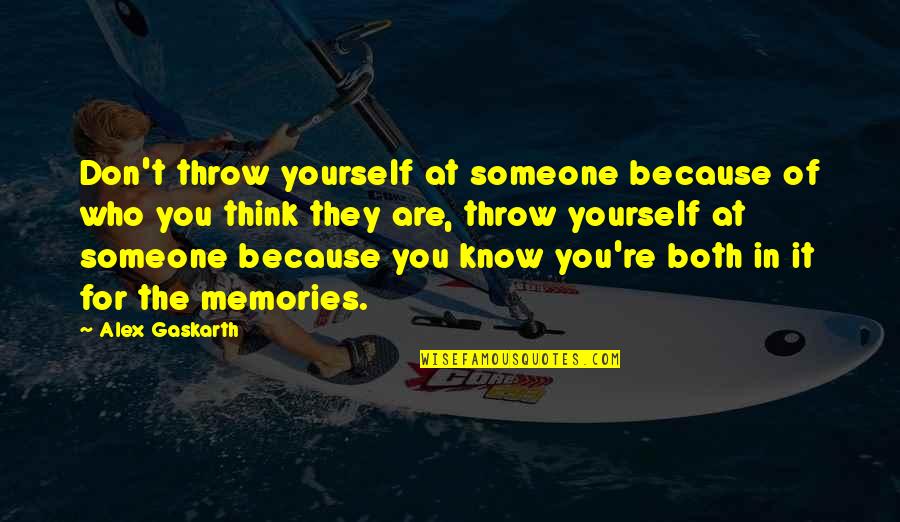 Don't throw yourself at someone because of who you think they are, throw yourself at someone because you know you're both in it for the memories. —
Alex Gaskarth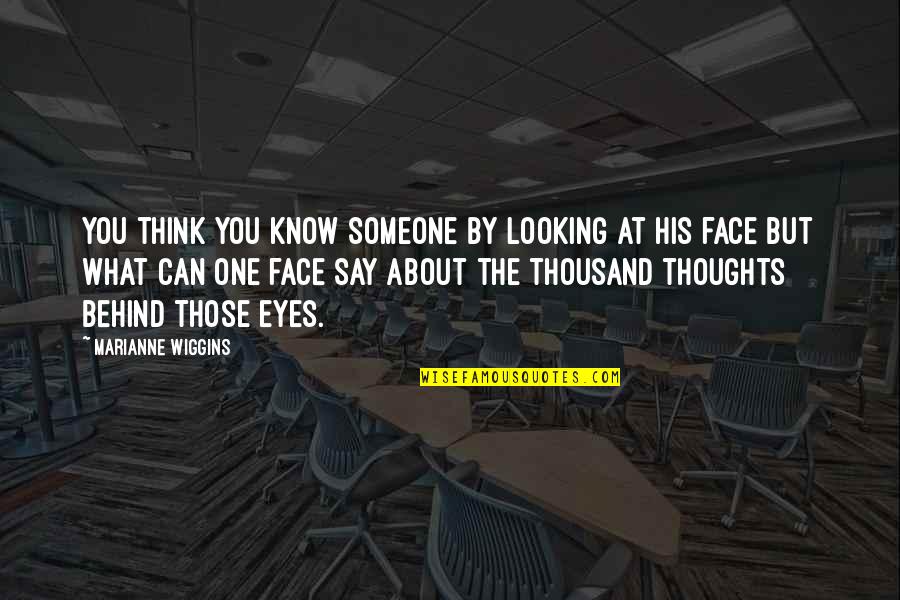 You
think you know someone
by looking at his face but what can one face say about the thousand thoughts behind those eyes. —
Marianne Wiggins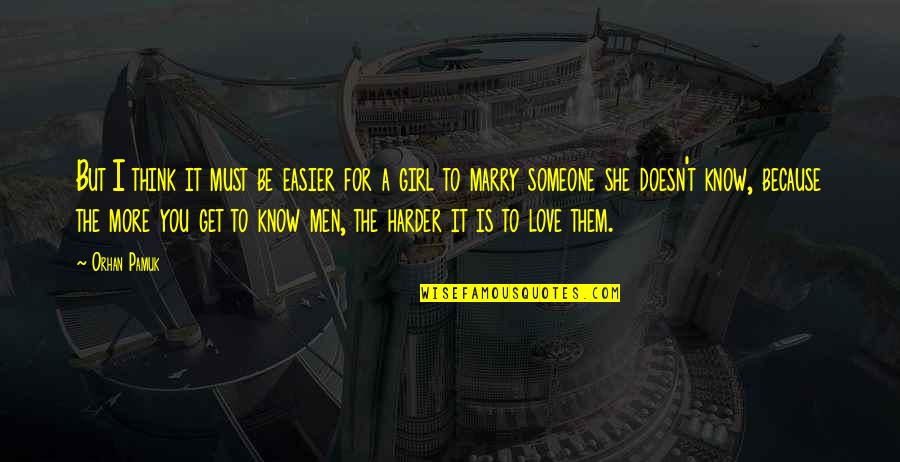 But I think it must be easier for a girl to marry someone she doesn't know, because the more you get to know men, the harder it is to love them. —
Orhan Pamuk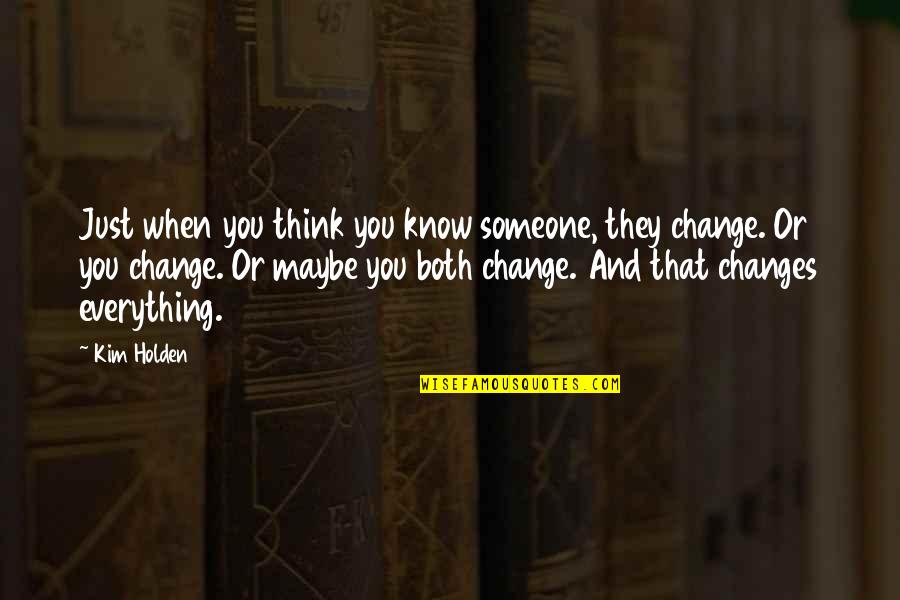 Just when you
think you know someone
, they change. Or you change. Or maybe you both change. And that changes everything. —
Kim Holden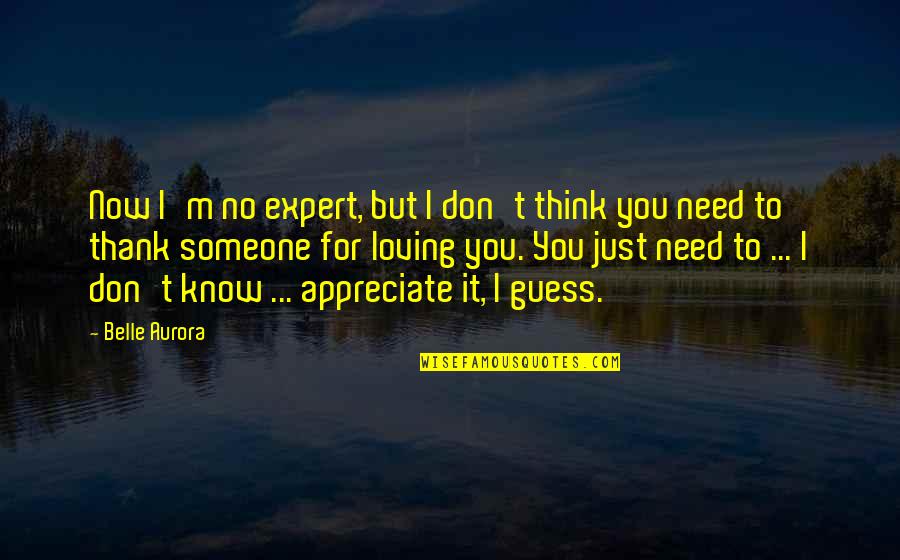 Now I'm no expert, but I don't think you need to thank someone for loving you. You just need to ... I don't know ... appreciate it, I guess. —
Belle Aurora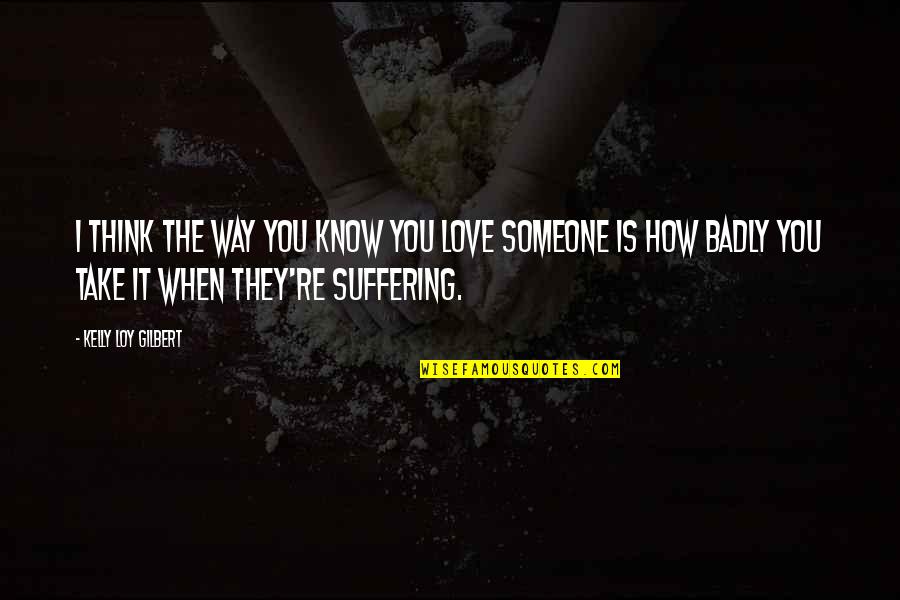 I think the way you know you love someone is how badly you take it when they're suffering. —
Kelly Loy Gilbert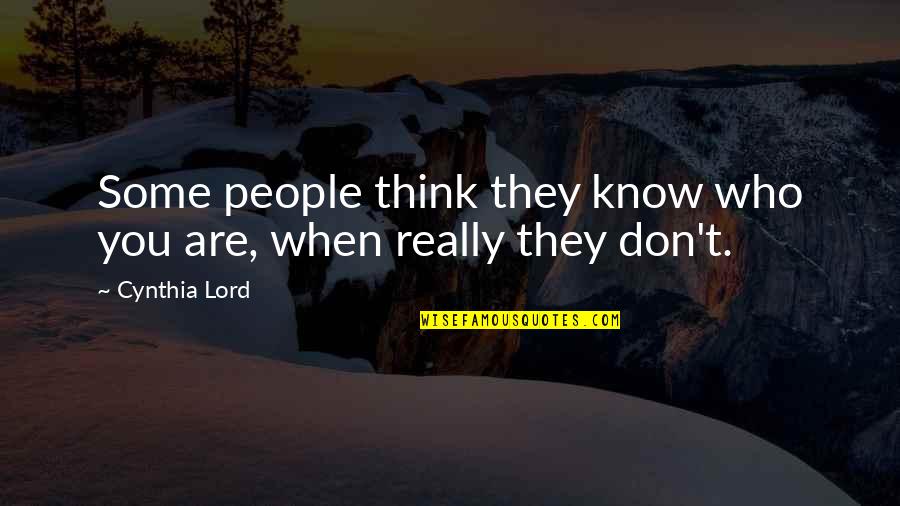 Some people think they know who you are, when really they don't. —
Cynthia Lord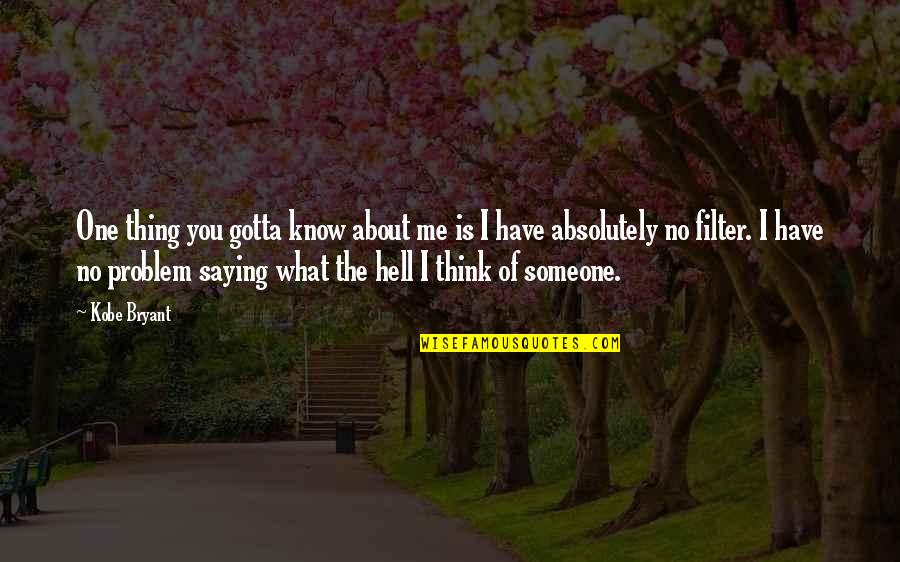 One thing you gotta know about me is I have absolutely no filter. I have no problem saying what the hell I think of someone. —
Kobe Bryant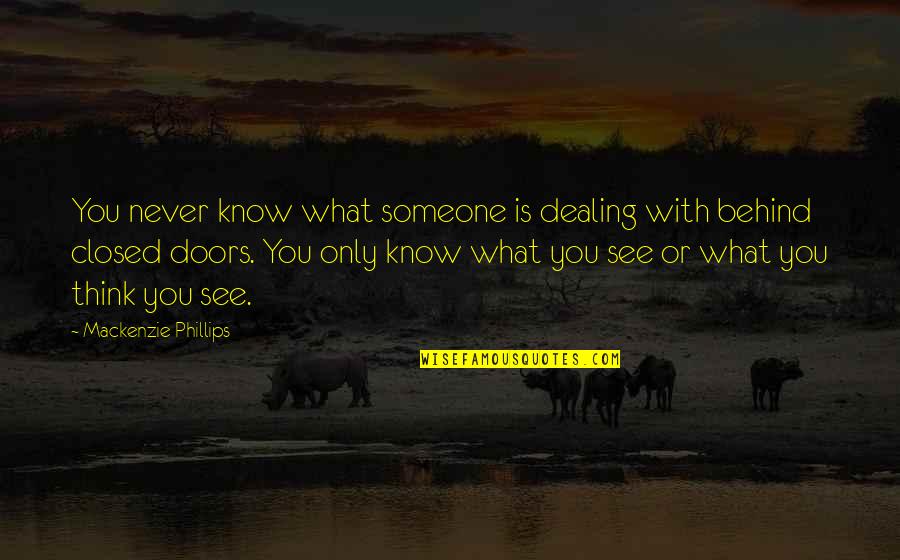 You never know what someone is dealing with behind closed doors. You only know what you see or what you think you see. —
Mackenzie Phillips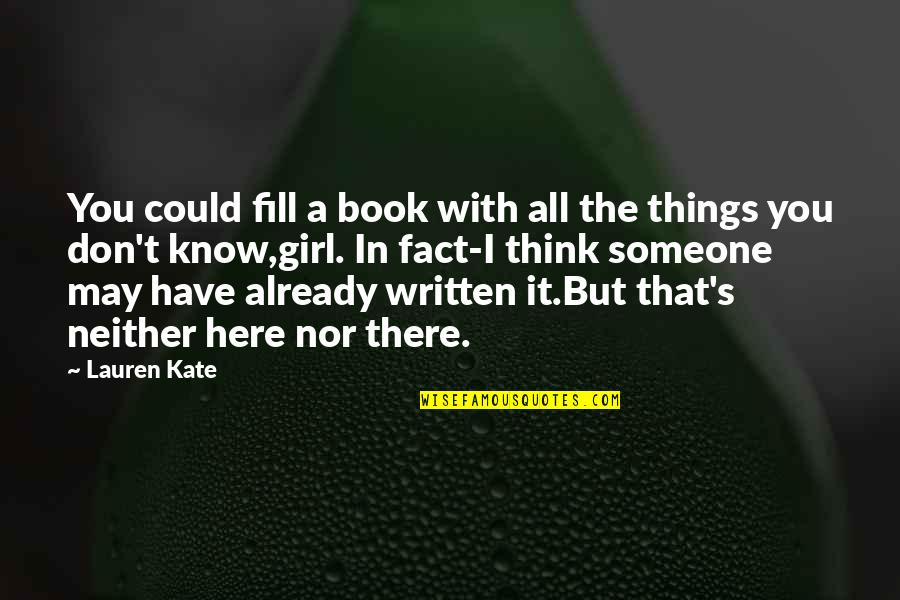 You could fill a book with all the things you don't know,girl. In fact-I think someone may have already written it.But that's neither here nor there. —
Lauren Kate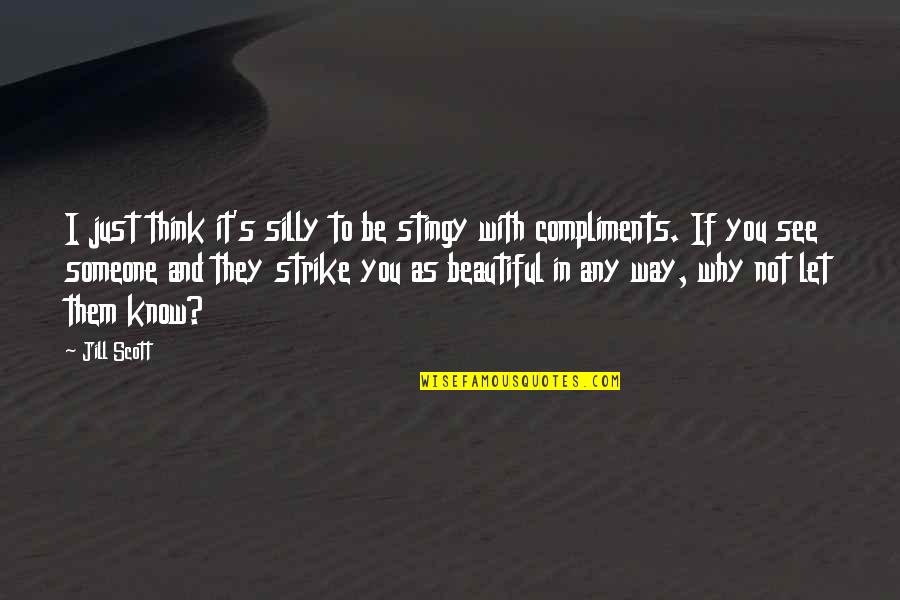 I just think it's silly to be stingy with compliments. If you see someone and they strike you as beautiful in any way, why not let them know? —
Jill Scott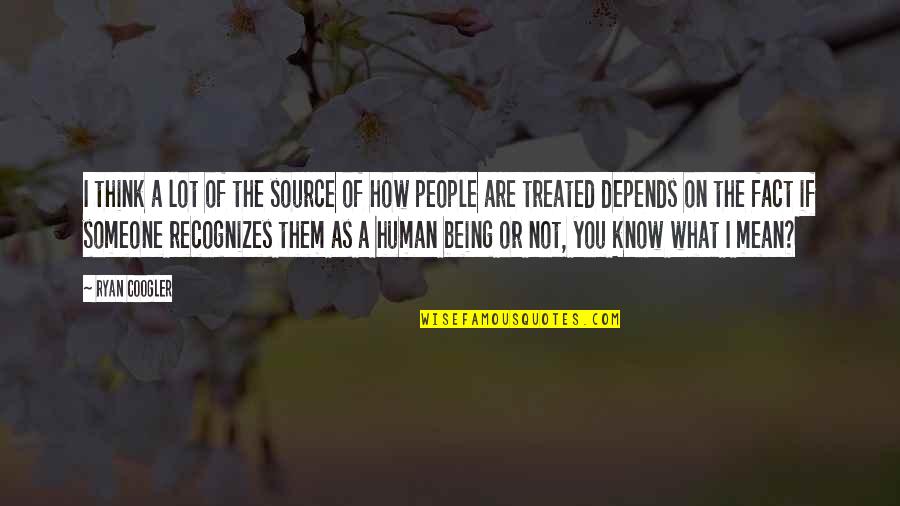 I think a lot of the source of how people are treated depends on the fact if someone recognizes them as a human being or not, you know what I mean? —
Ryan Coogler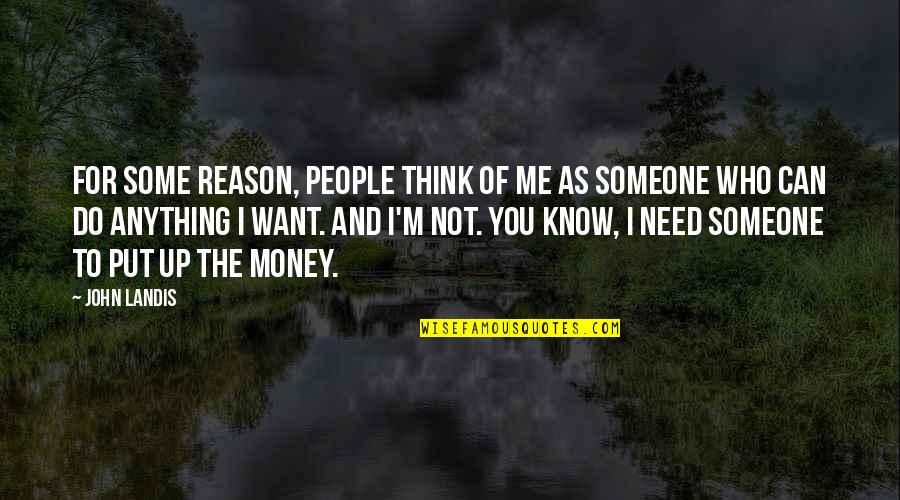 For some reason, people think of me as someone who can do anything I want. And I'm not. You know, I need someone to put up the money. —
John Landis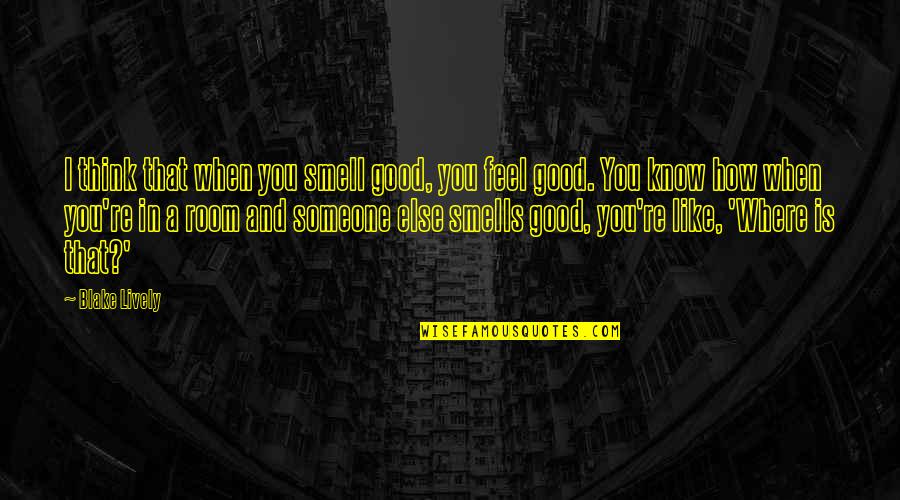 I think that when you smell good, you feel good. You know how when you're in a room and someone else smells good, you're like, 'Where is that?' —
Blake Lively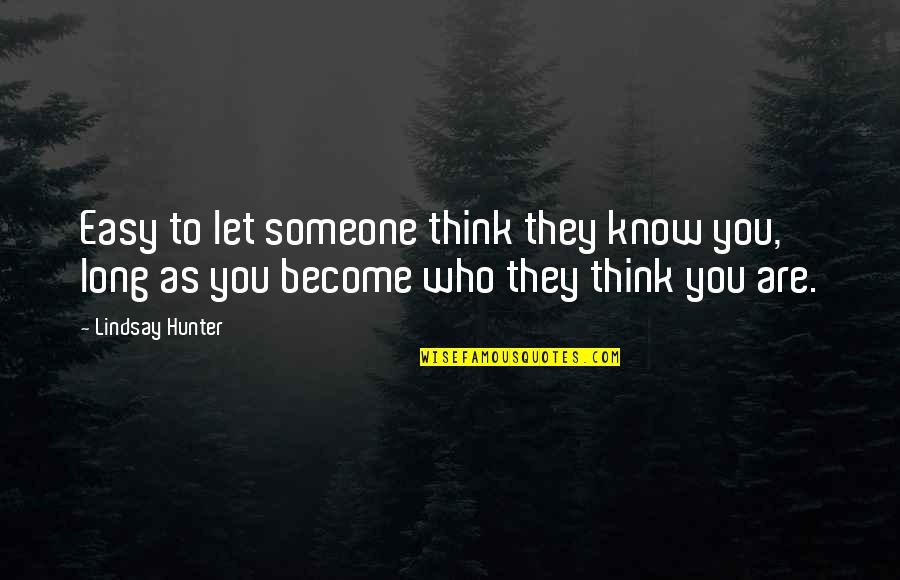 Easy to let someone think they know you, long as you become who they think you are. —
Lindsay Hunter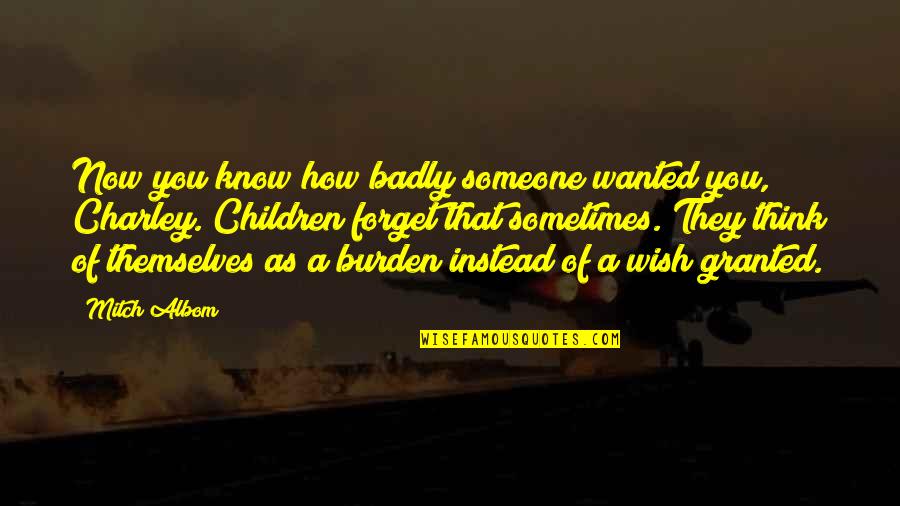 Now you know how badly someone wanted you, Charley. Children forget that sometimes. They think of themselves as a burden instead of a wish granted. —
Mitch Albom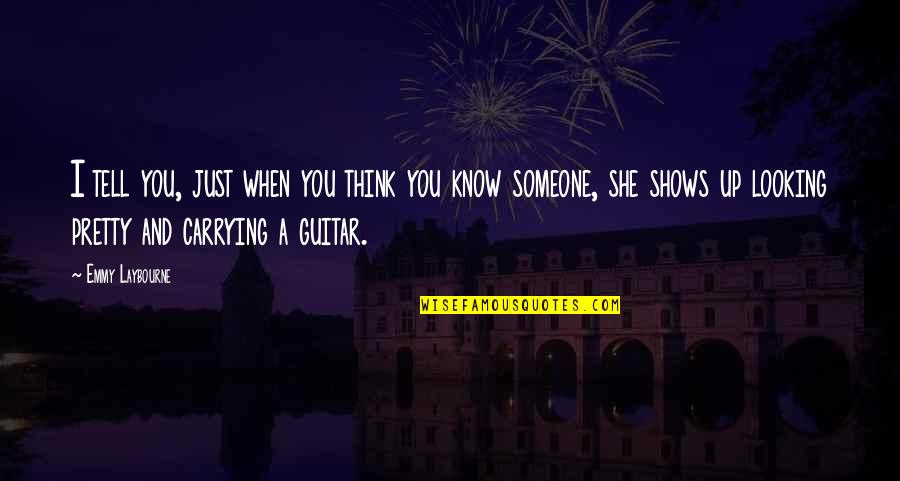 I tell you, just when you
think you know someone
, she shows up looking pretty and carrying a guitar. —
Emmy Laybourne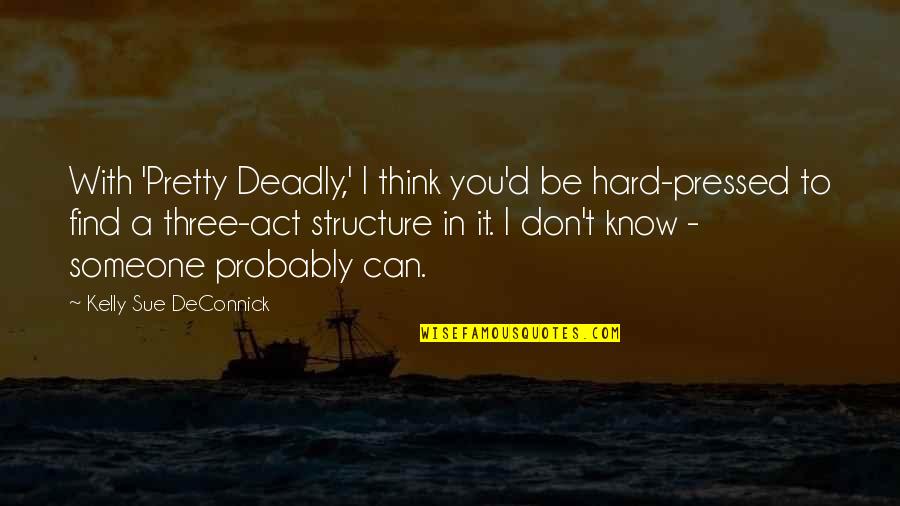 With 'Pretty Deadly,' I think you'd be hard-pressed to find a three-act structure in it. I don't know - someone probably can. —
Kelly Sue DeConnick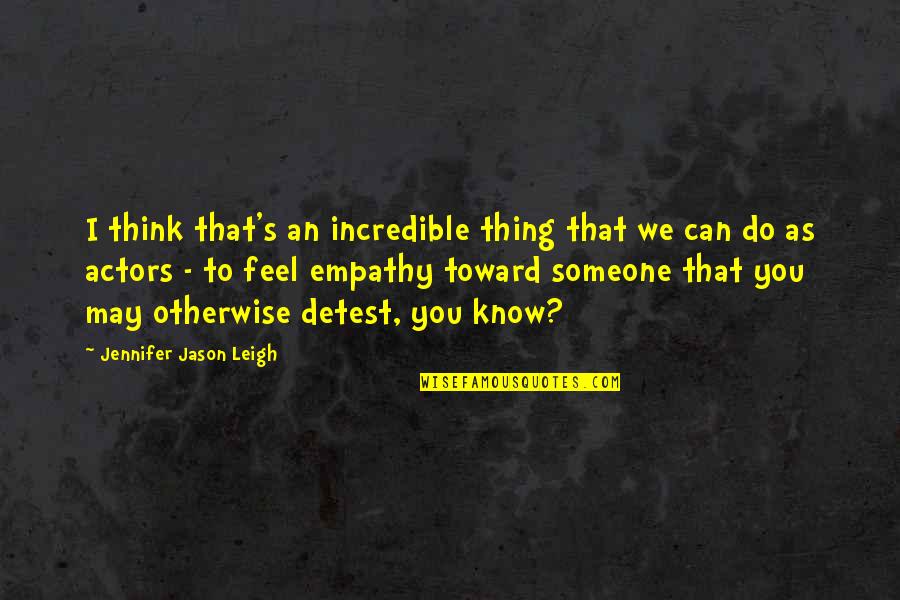 I think that's an incredible thing that we can do as actors - to feel empathy toward someone that you may otherwise detest, you know? —
Jennifer Jason Leigh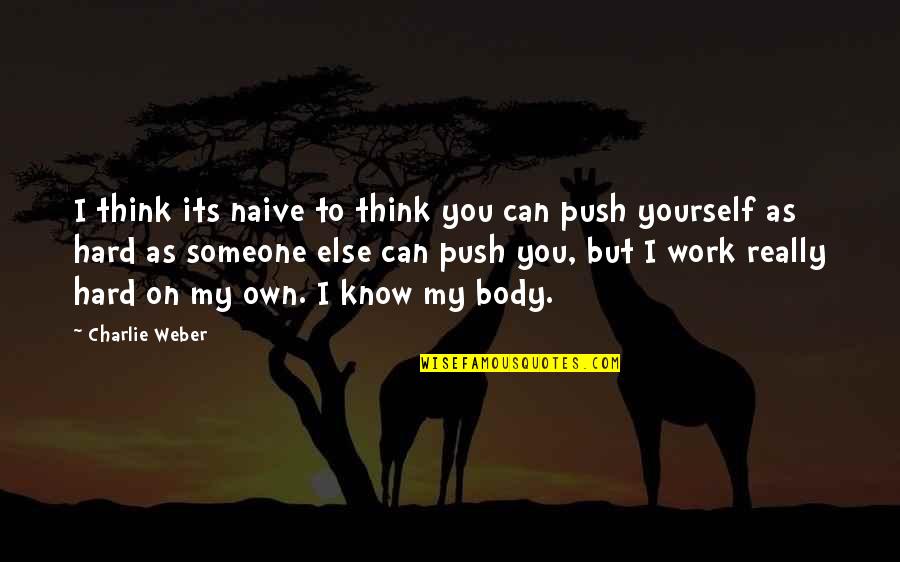 I think its naive to think you can push yourself as hard as someone else can push you, but I work really hard on my own. I know my body. —
Charlie Weber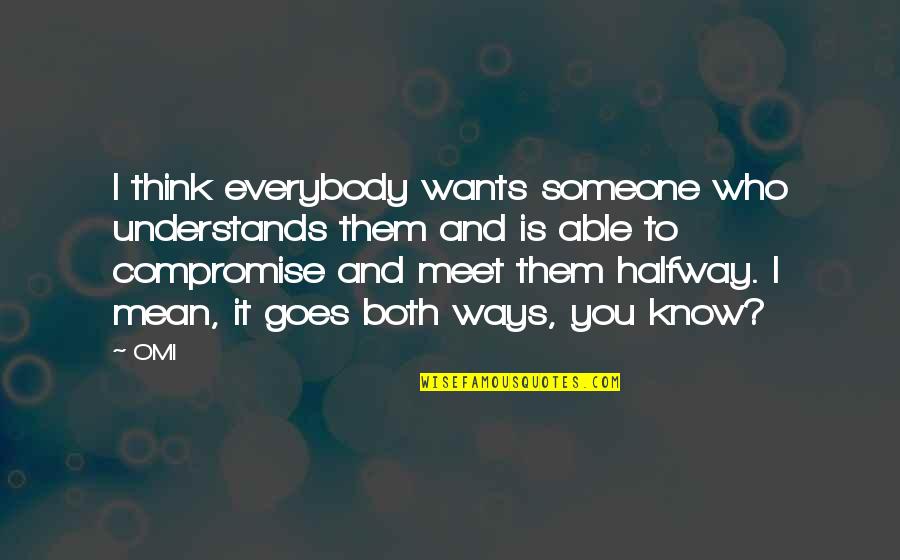 I think everybody wants someone who understands them and is able to compromise and meet them halfway. I mean, it goes both ways, you know? —
OMI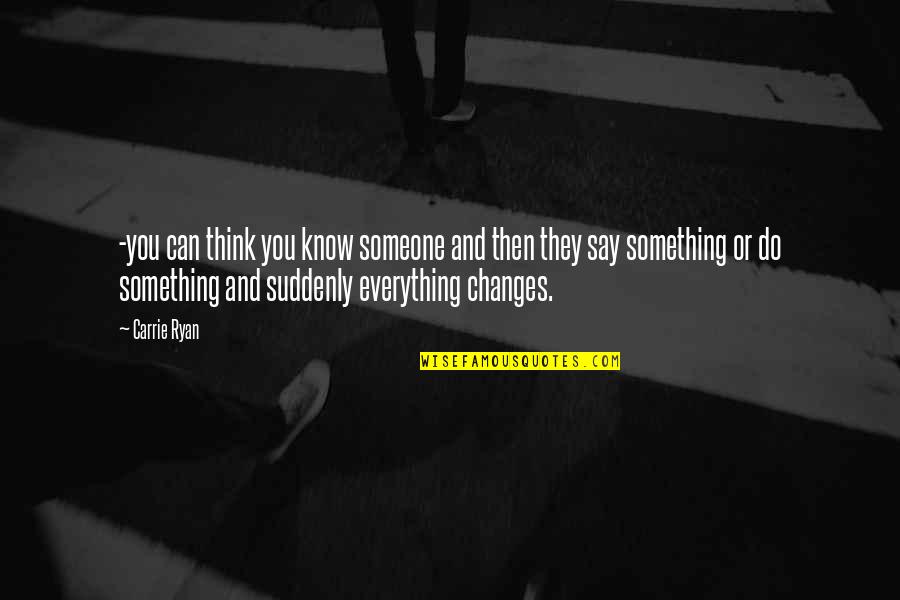 -you can
think you know someone
and then they say something or do something and suddenly everything changes. —
Carrie Ryan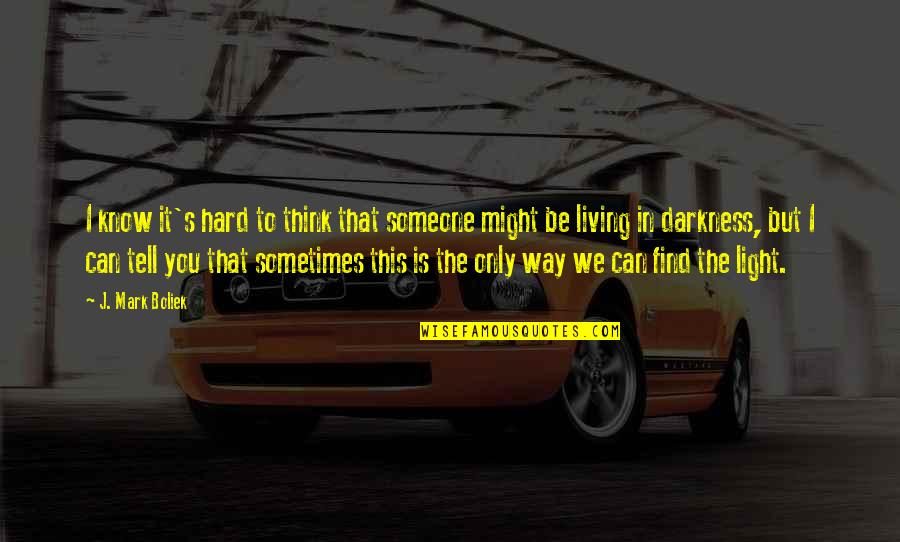 I know it's hard to think that someone might be living in darkness, but I can tell you that sometimes this is the only way we can find the light. —
J. Mark Boliek