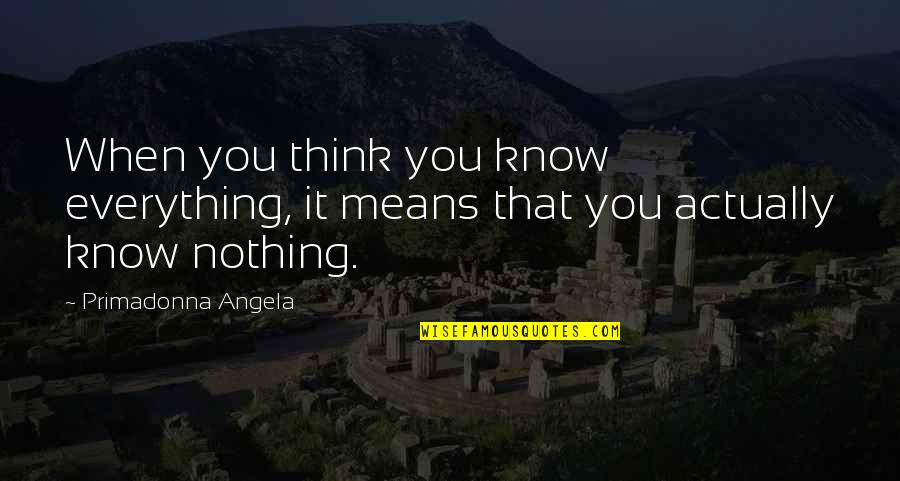 When you think you know everything, it means that you actually know nothing.
—
Primadonna Angela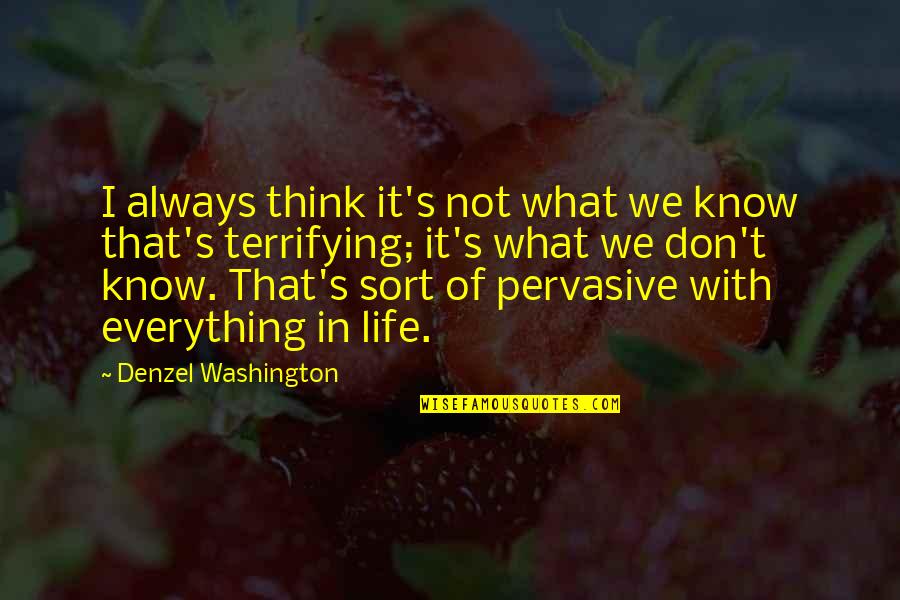 I always think it's not what we know that's terrifying; it's what we don't know. That's sort of pervasive with everything in life.
—
Denzel Washington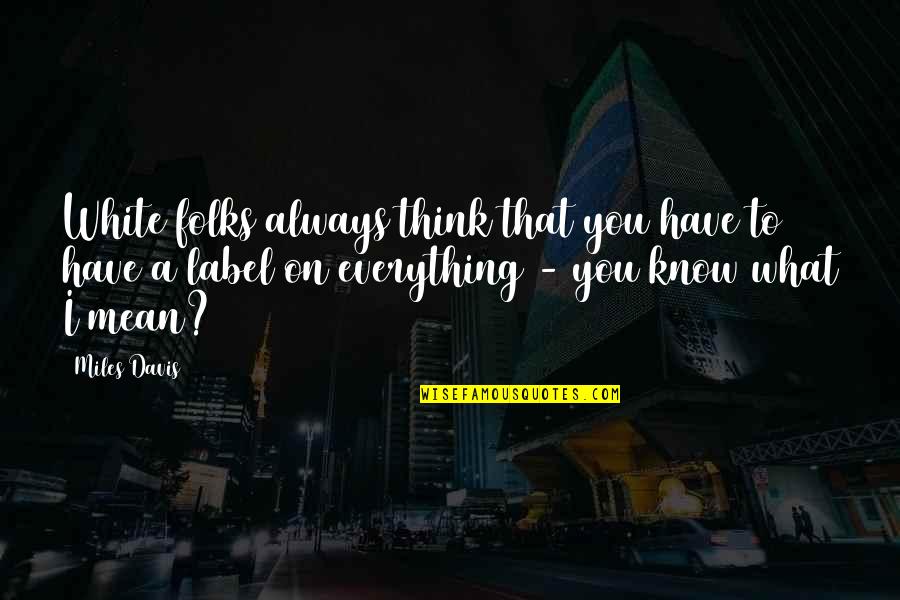 White folks always think that you have to have a label on everything - you know what I mean?
—
Miles Davis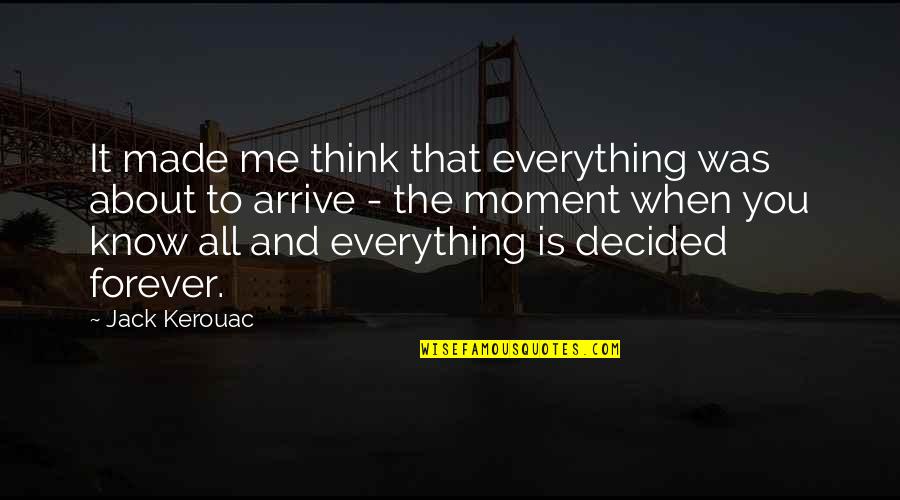 It made me think that everything was about to arrive - the moment when you know all and everything is decided forever.
—
Jack Kerouac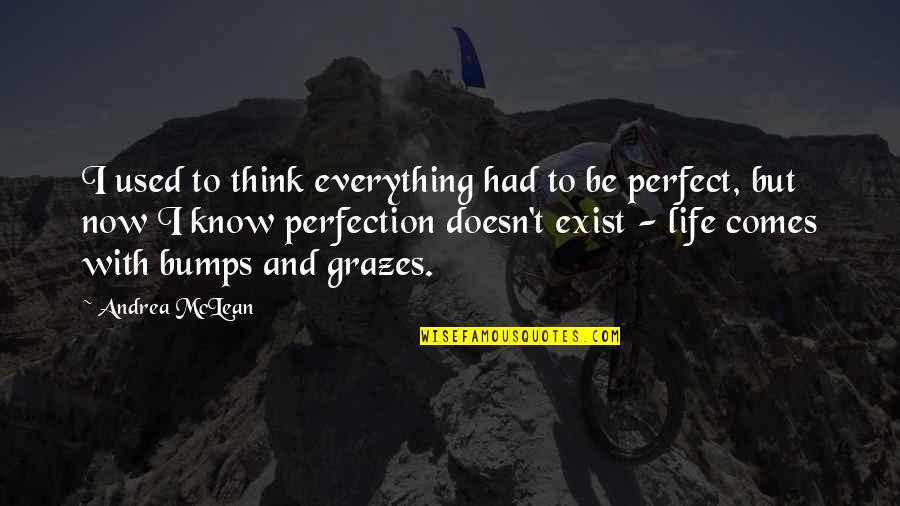 I used to think everything had to be perfect, but now I know perfection doesn't exist - life comes with bumps and grazes.
—
Andrea McLean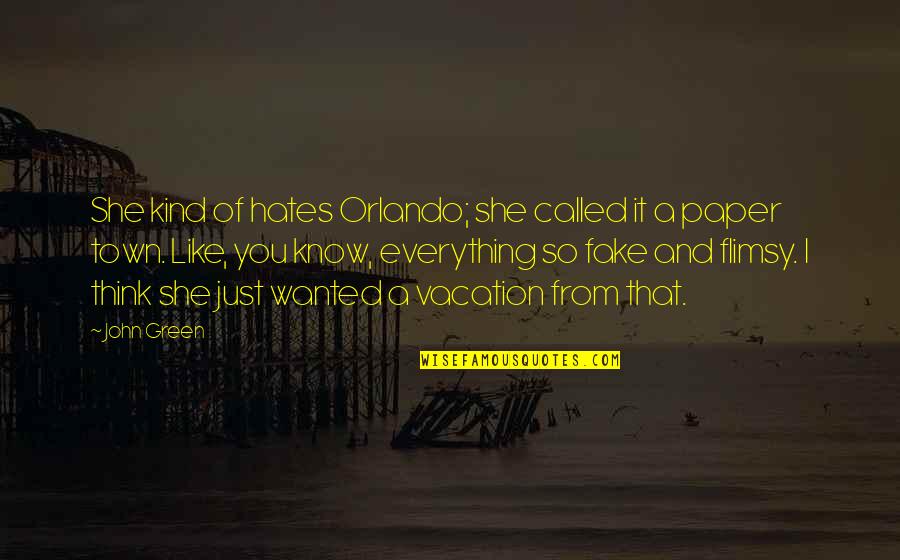 She kind of hates Orlando; she called it a paper town. Like, you know, everything so fake and flimsy. I think she just wanted a vacation from that.
—
John Green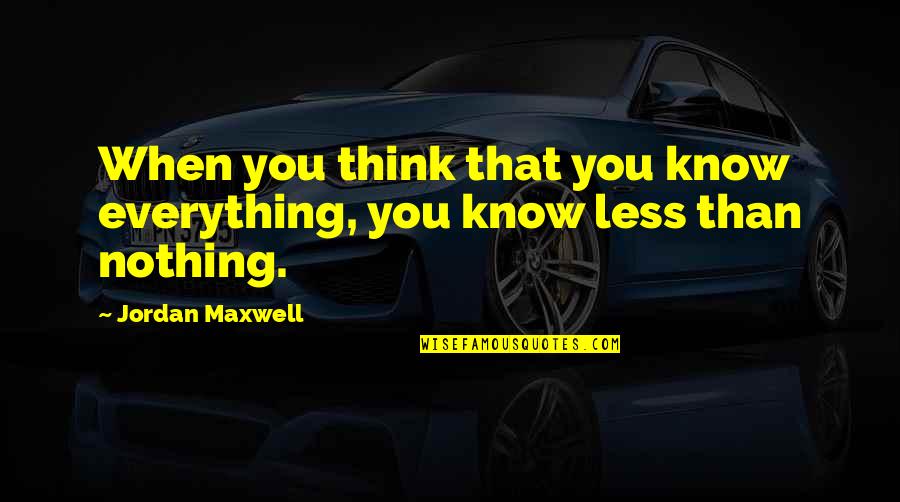 When you think that you know everything, you know less than nothing.
—
Jordan Maxwell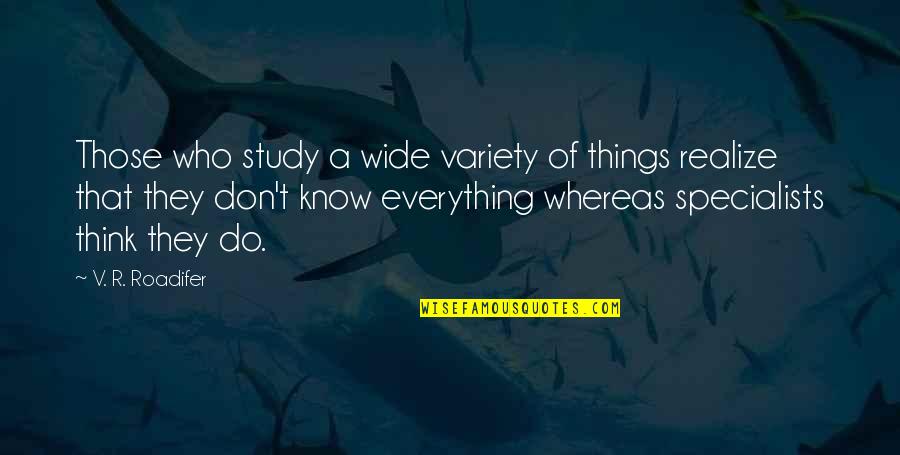 Those who study a wide variety of things realize that they don't know everything whereas specialists think they do. —
V. R. Roadifer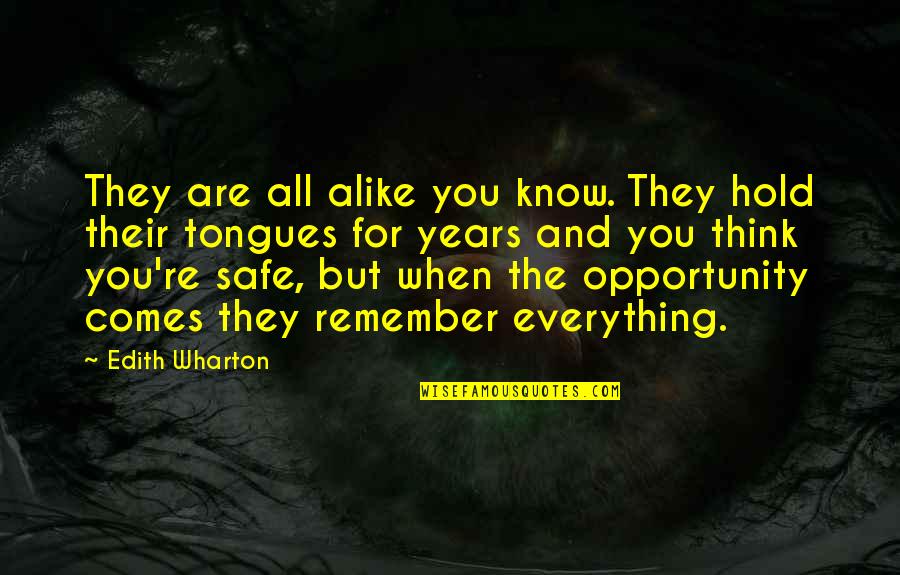 They are all alike you know. They hold their tongues for years and you think you're safe, but when the opportunity comes they remember everything. —
Edith Wharton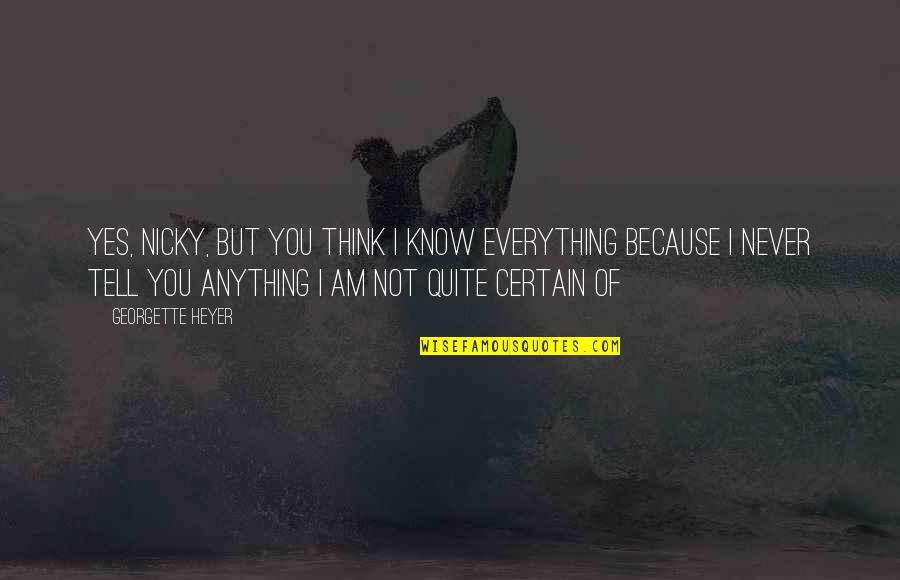 Yes, Nicky, but you think I know everything because I never tell you anything I am not quite certain of —
Georgette Heyer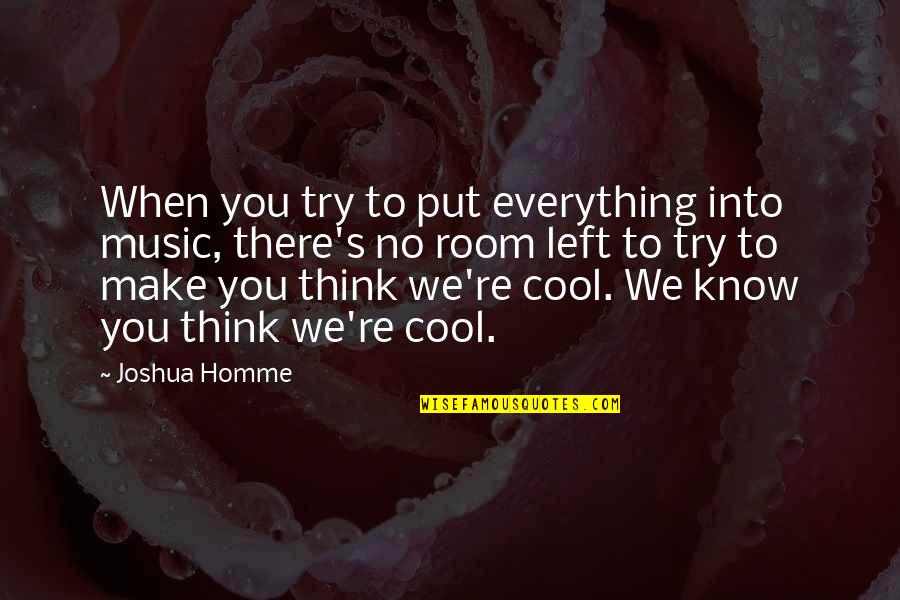 When you try to put everything into music, there's no room left to try to make you think we're cool. We know you think we're cool. —
Joshua Homme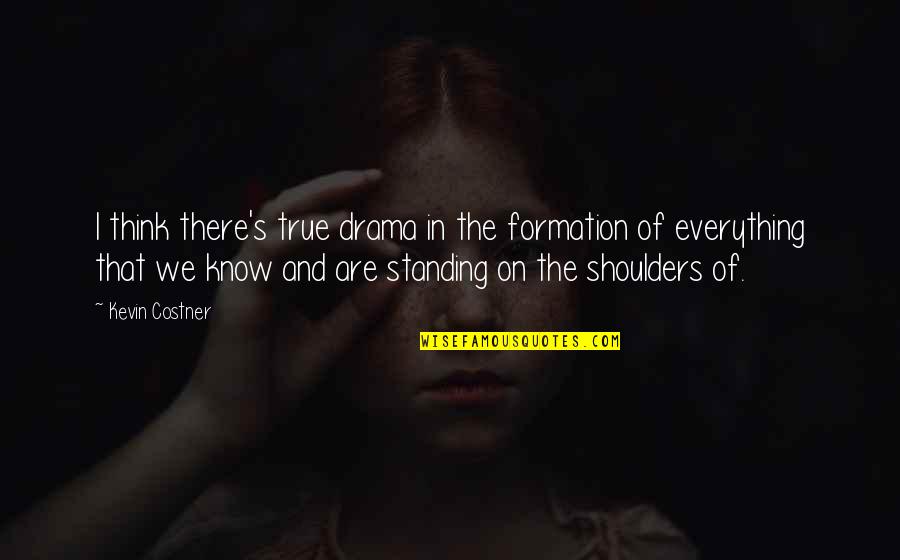 I think there's true drama in the formation of everything that we know and are standing on the shoulders of. —
Kevin Costner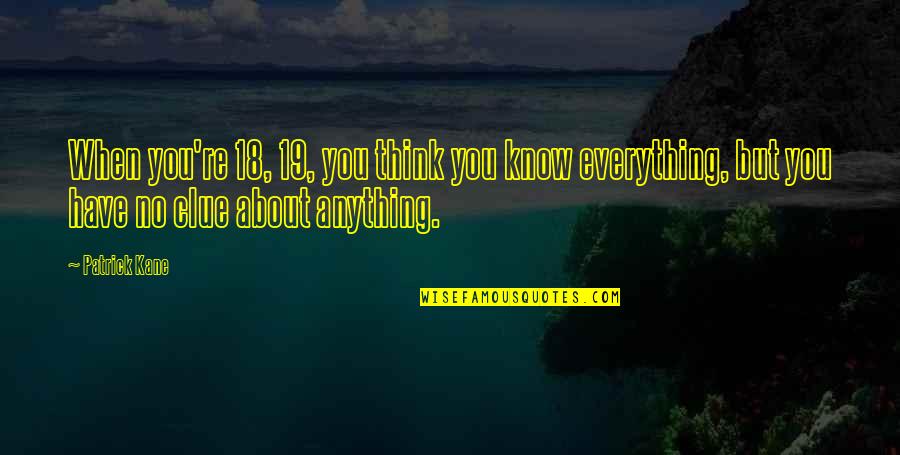 When you're 18, 19, you think you know everything, but you have no clue about anything. —
Patrick Kane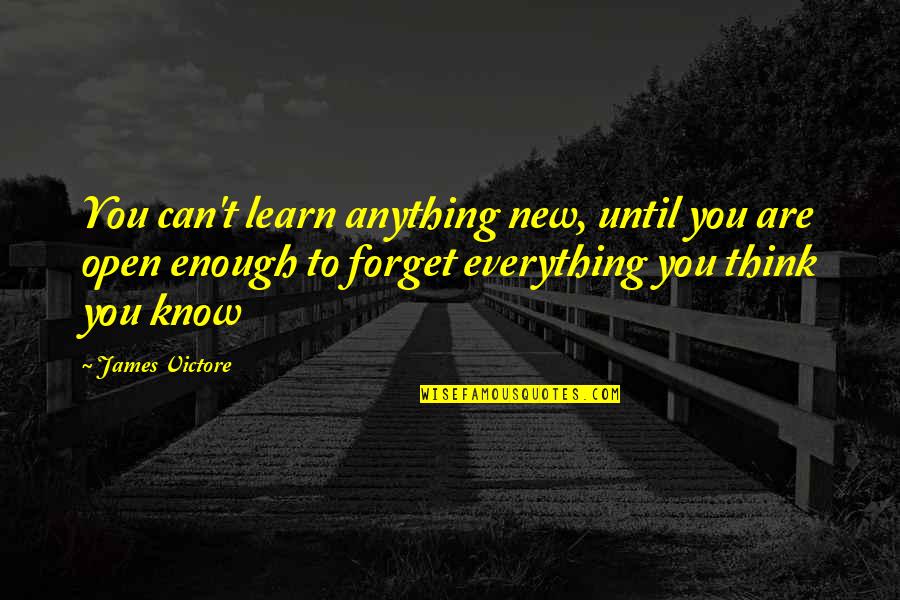 You can't learn anything new, until you are open enough to forget everything you think you know —
James Victore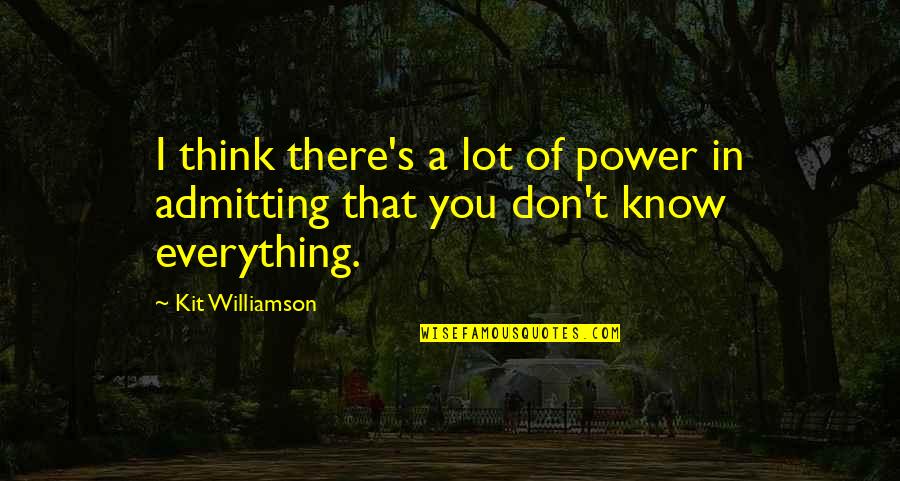 I think there's a lot of power in admitting that you don't know everything. —
Kit Williamson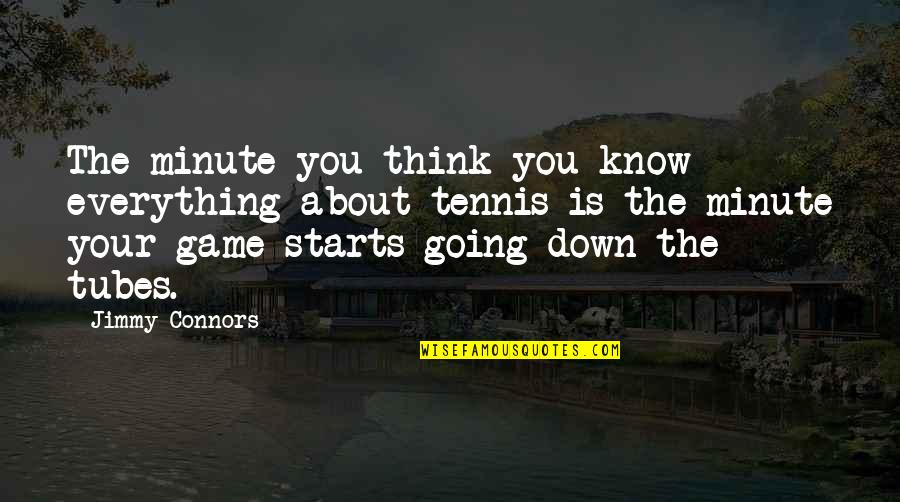 The minute you think you know everything about tennis is the minute your game starts going down the tubes. —
Jimmy Connors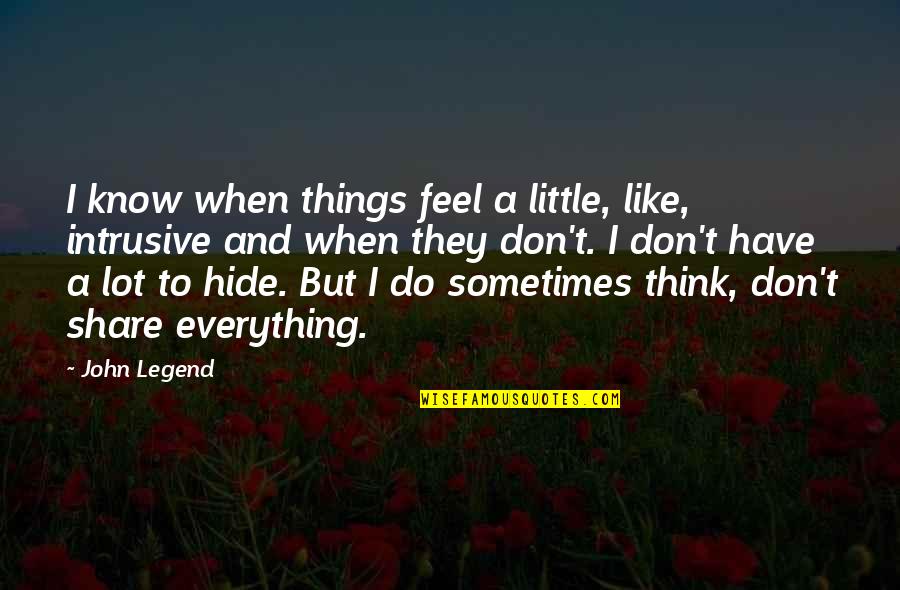 I know when things feel a little, like, intrusive and when they don't. I don't have a lot to hide. But I do sometimes think, don't share everything. —
John Legend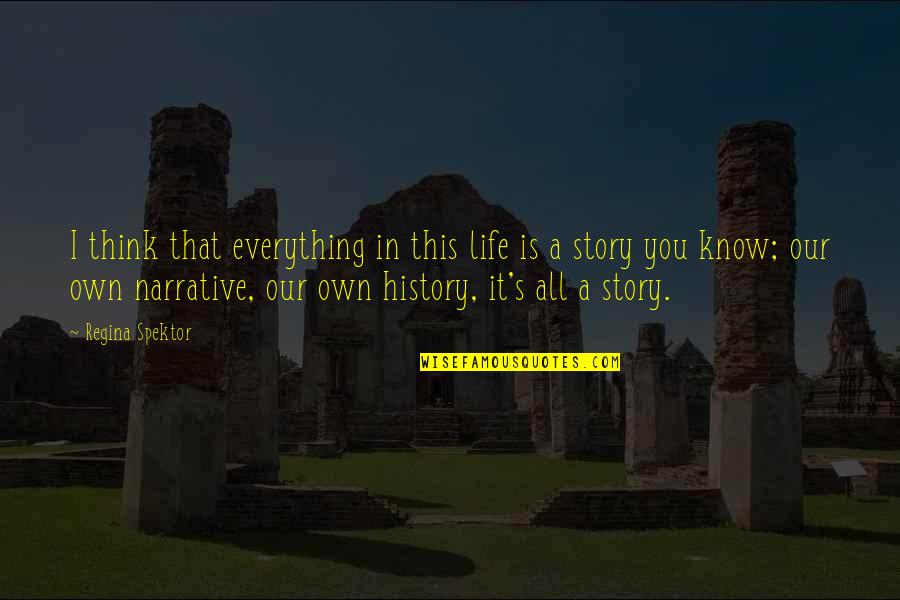 I think that everything in this life is a story you know; our own narrative, our own history, it's all a story. —
Regina Spektor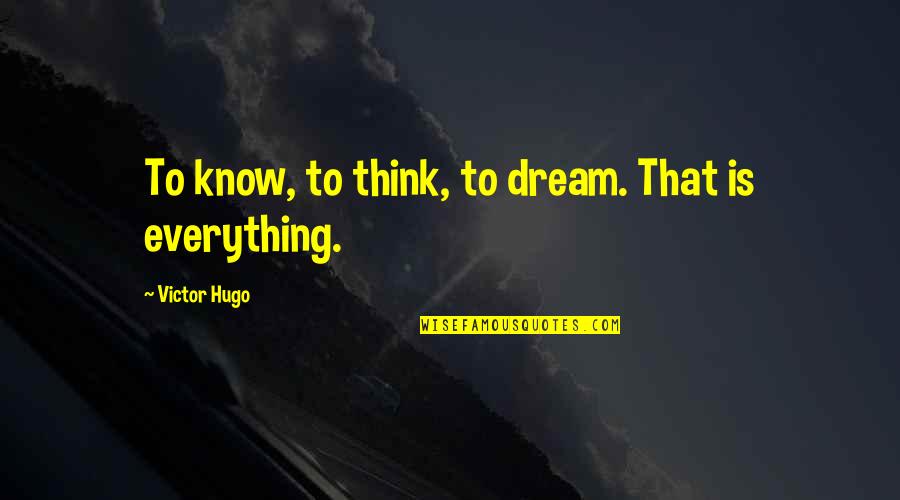 To know, to think, to dream. That is everything. —
Victor Hugo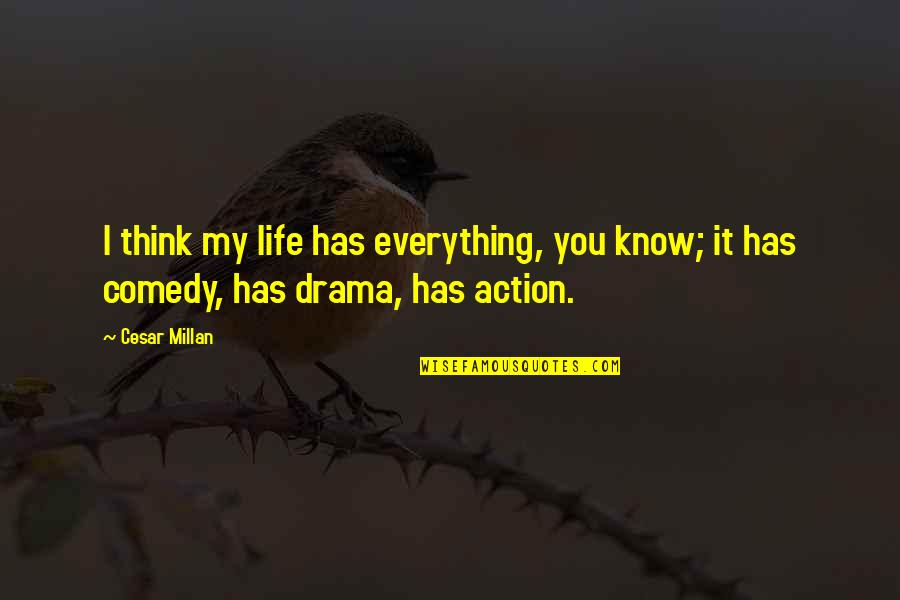 I think my life has everything, you know; it has comedy, has drama, has action. —
Cesar Millan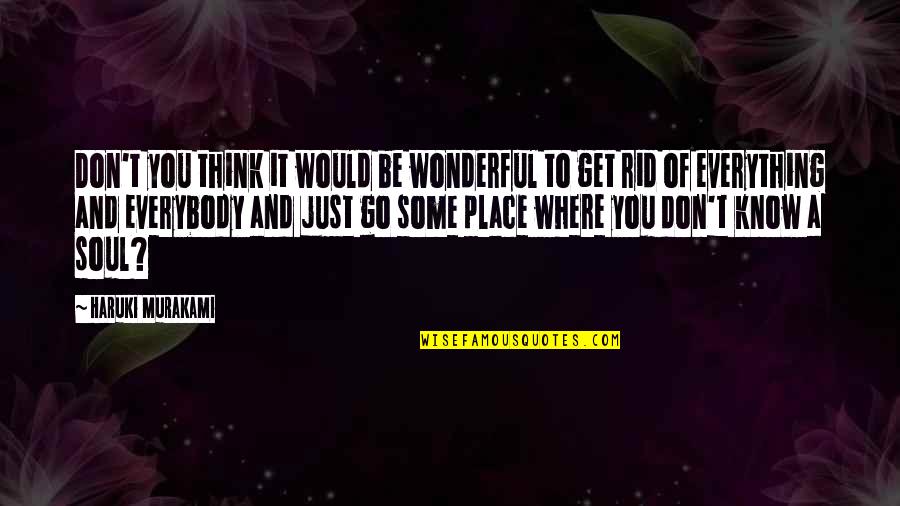 Don't you think it would be wonderful to get rid of everything and everybody and just go some place where you don't know a soul? —
Haruki Murakami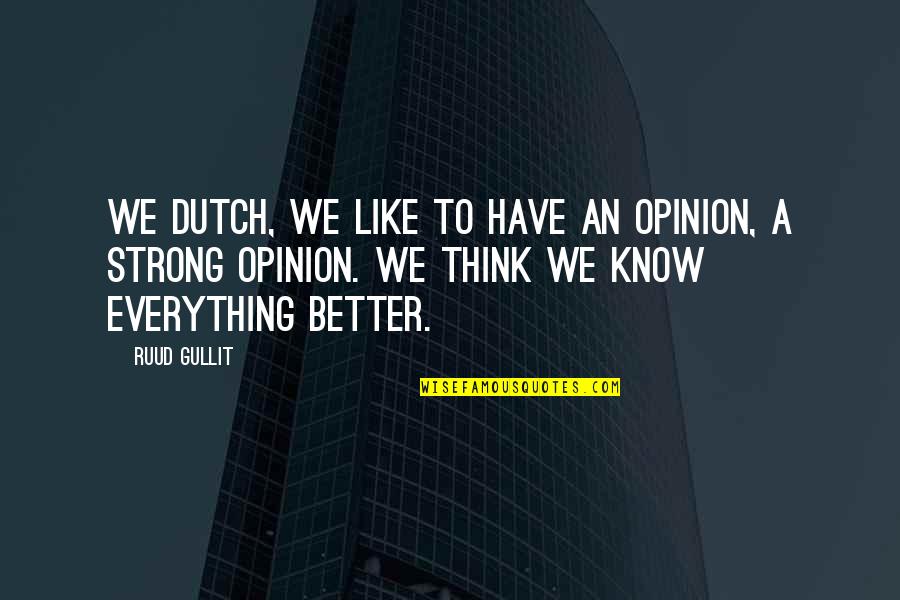 We Dutch, we like to have an opinion, a strong opinion. We think we know everything better. —
Ruud Gullit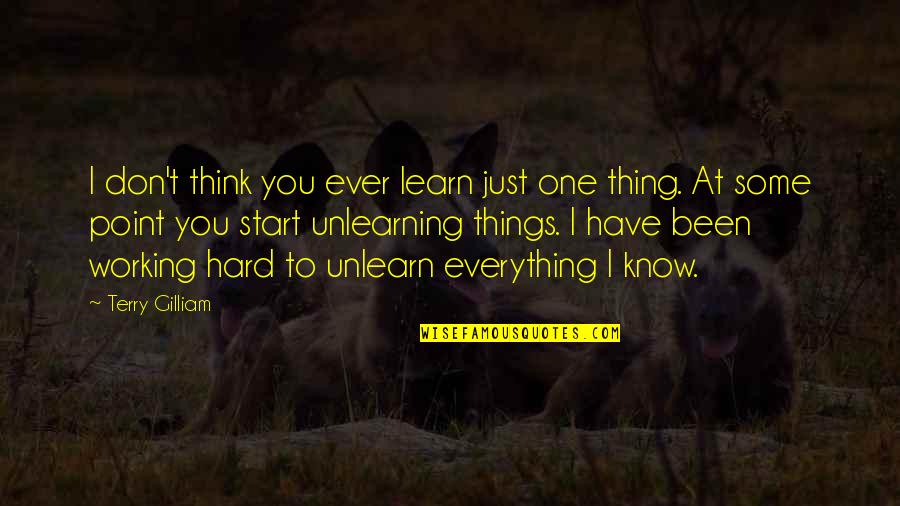 I don't think you ever learn just one thing. At some point you start unlearning things. I have been working hard to unlearn everything I know. —
Terry Gilliam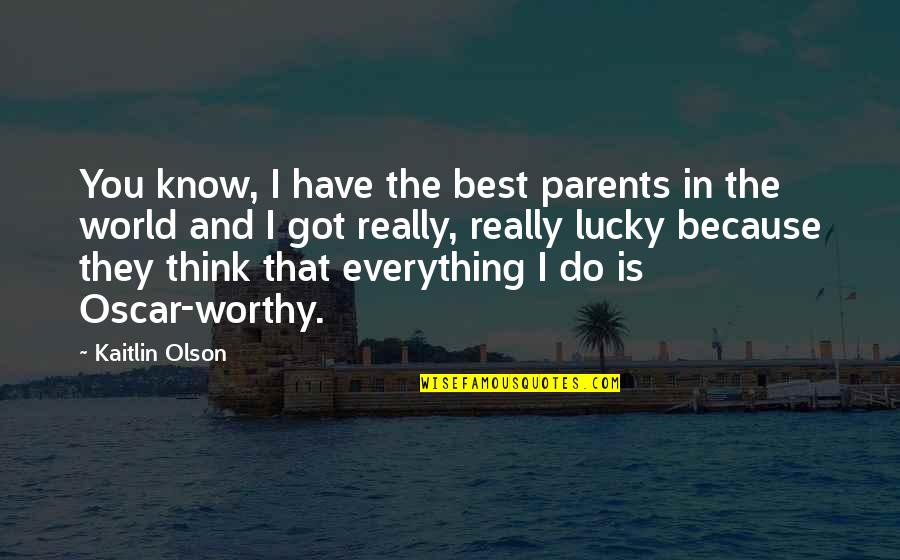 You know, I have the best parents in the world and I got really, really lucky because they think that everything I do is Oscar-worthy. —
Kaitlin Olson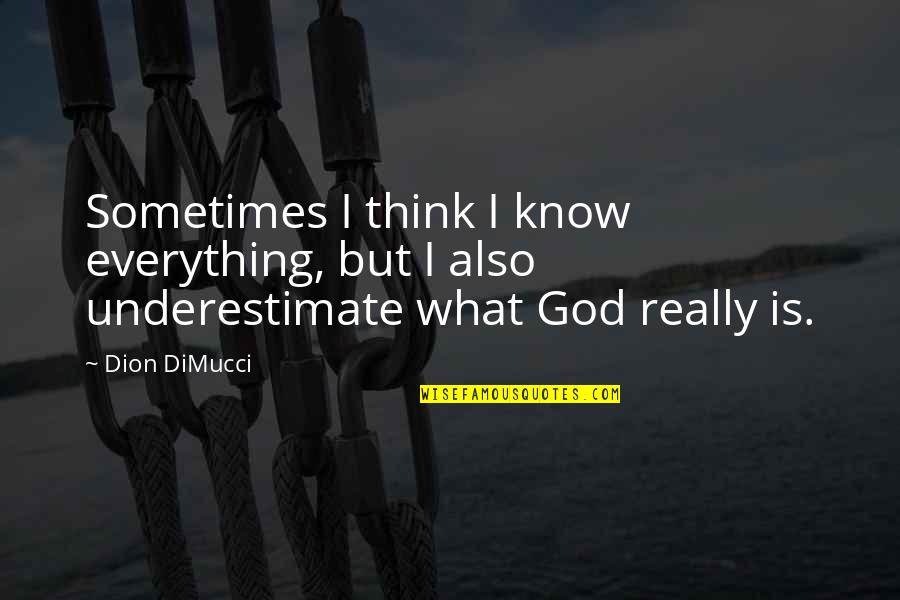 Sometimes I think I know everything, but I also underestimate what God really is. —
Dion DiMucci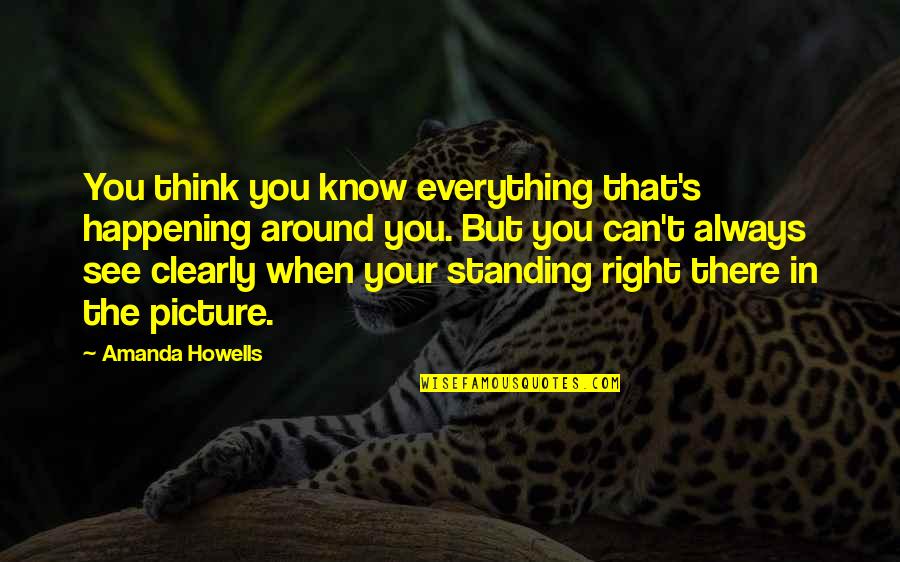 You think you know everything that's happening around you. But you can't always see clearly when your standing right there in the picture. —
Amanda Howells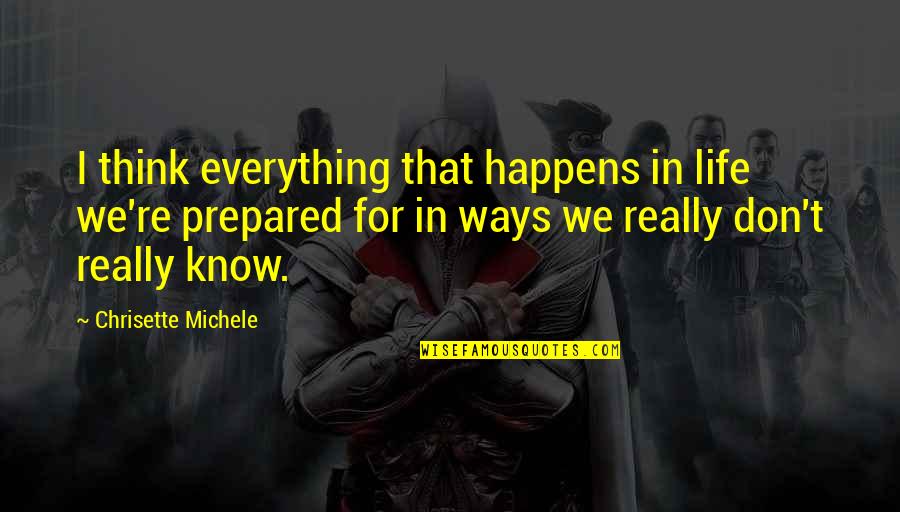 I think everything that happens in life we're prepared for in ways we really don't really know. —
Chrisette Michele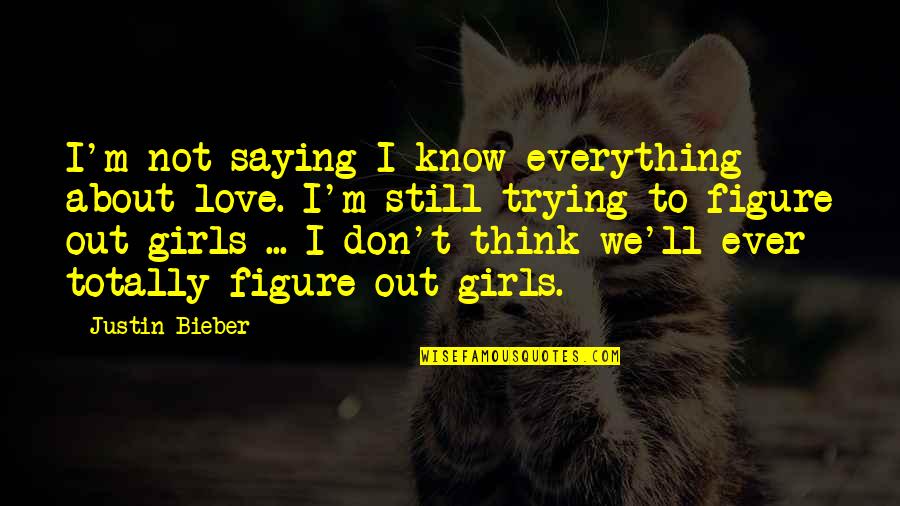 I'm not saying I know everything about love. I'm still trying to figure out girls ... I don't think we'll ever totally figure out girls. —
Justin Bieber
I will just think, why am I singing? Then I will know everything I need to know about what I'm feeling. —
Bellamy Young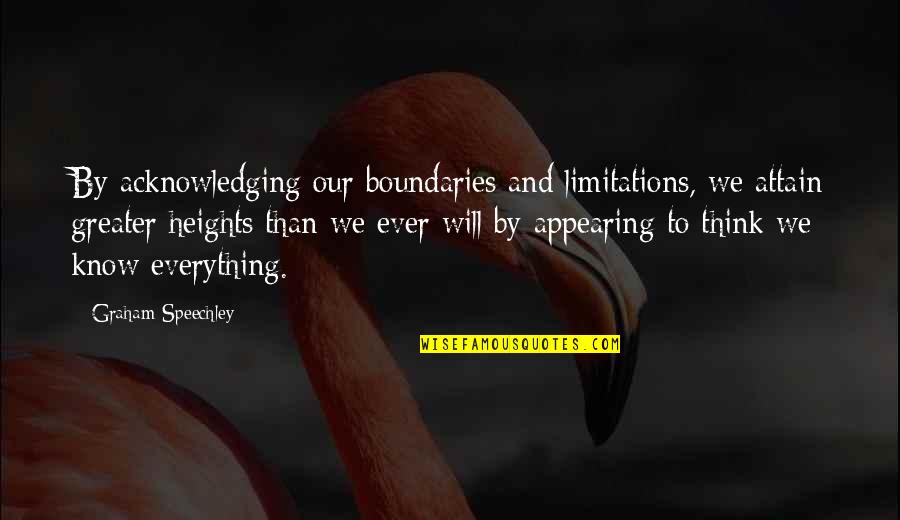 By acknowledging our boundaries and limitations, we attain greater heights than we ever will by appearing to think we know everything. —
Graham Speechley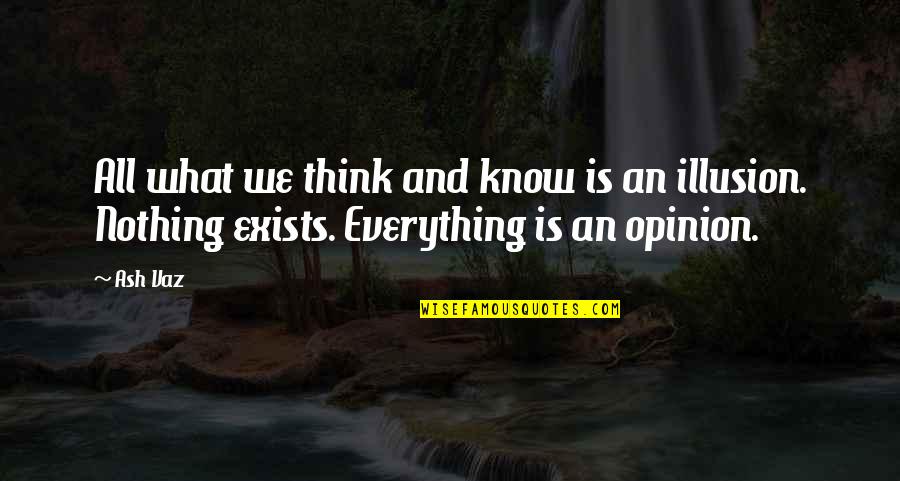 All what we think and know is an illusion. Nothing exists. Everything is an opinion. —
Ash Vaz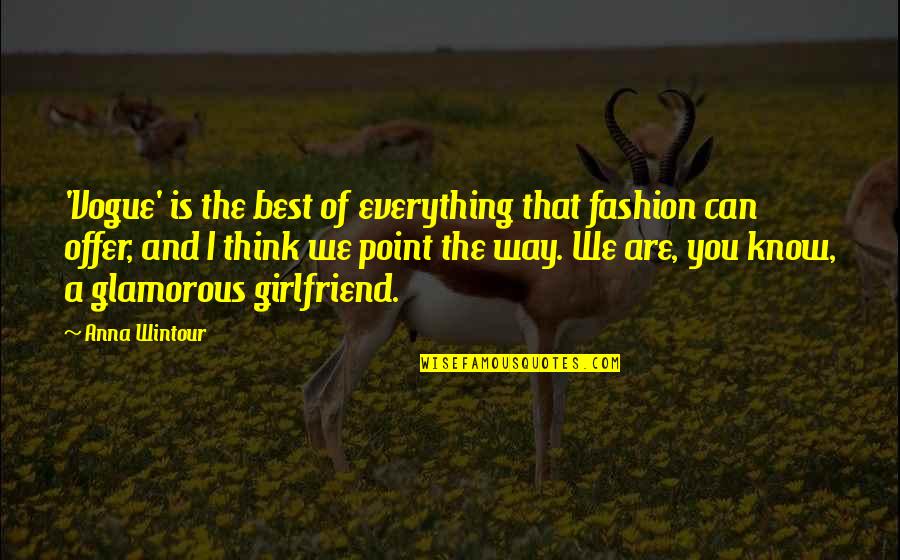 'Vogue' is the best of everything that fashion can offer, and I think we point the way. We are, you know, a glamorous girlfriend. —
Anna Wintour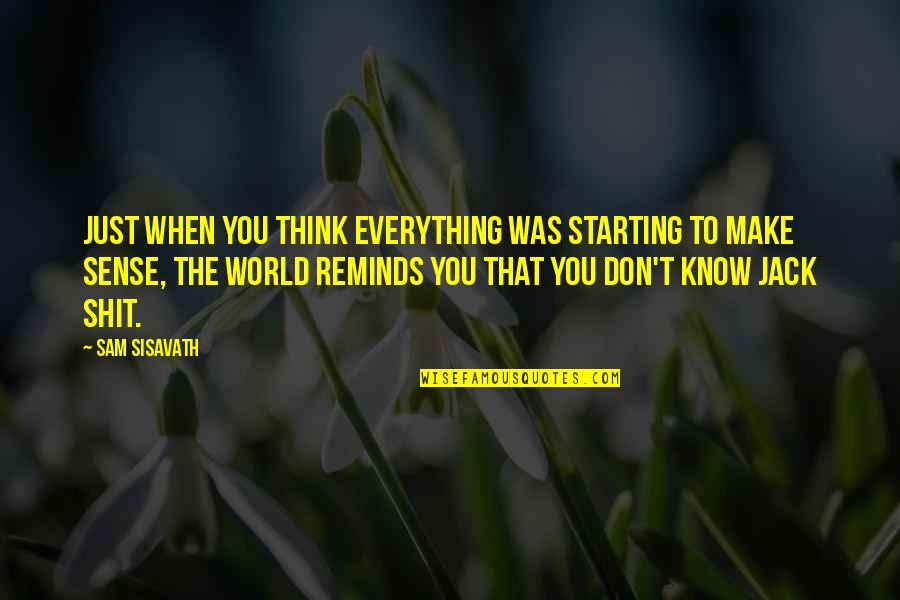 Just when you think everything was starting to make sense, the world reminds you that you don't know Jack shit. —
Sam Sisavath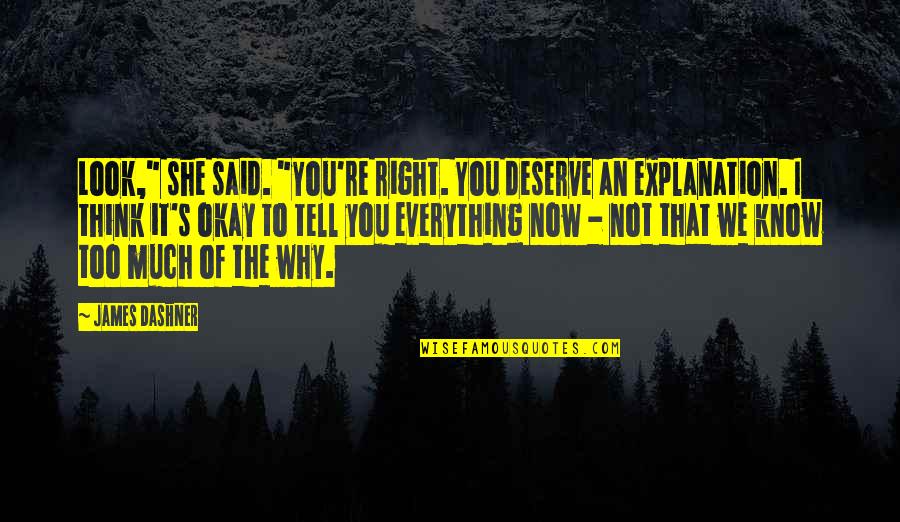 Look," she said. "You're right. You deserve an explanation. I think it's okay to tell you everything now - not that we know too much of the why. —
James Dashner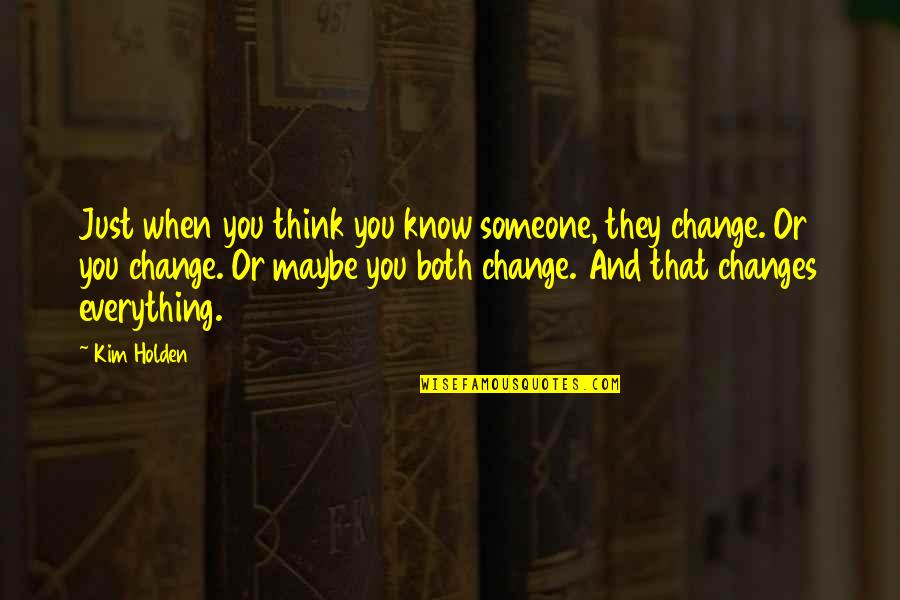 Just when you think you know someone, they change. Or you change. Or maybe you both change. And that changes everything. —
Kim Holden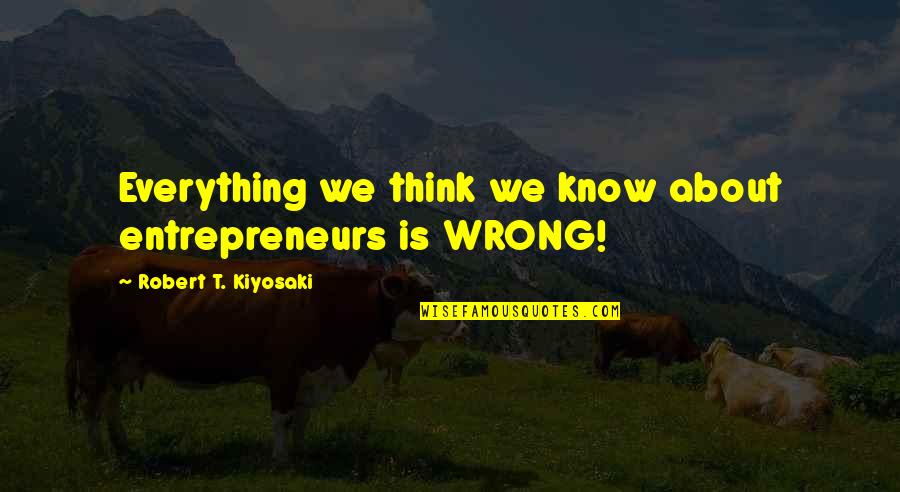 Everything we think we know about entrepreneurs is WRONG! —
Robert T. Kiyosaki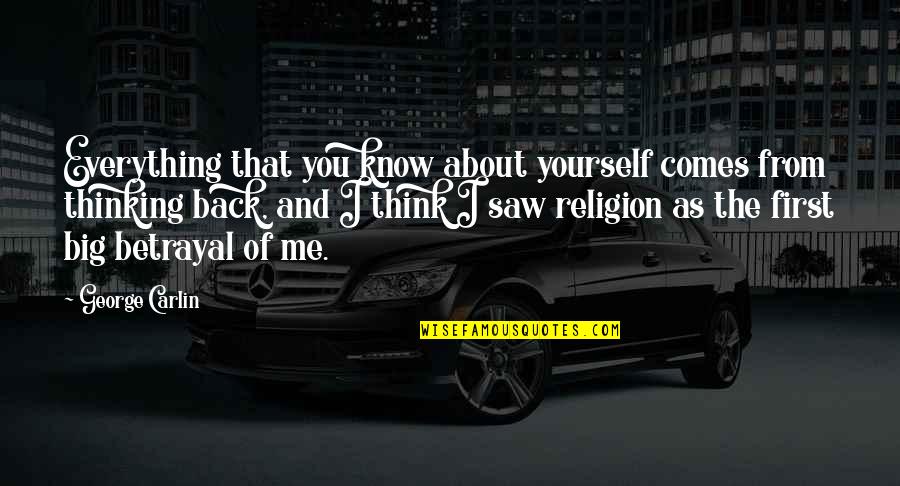 Everything that you know about yourself comes from thinking back, and I think I saw religion as the first big betrayal of me. —
George Carlin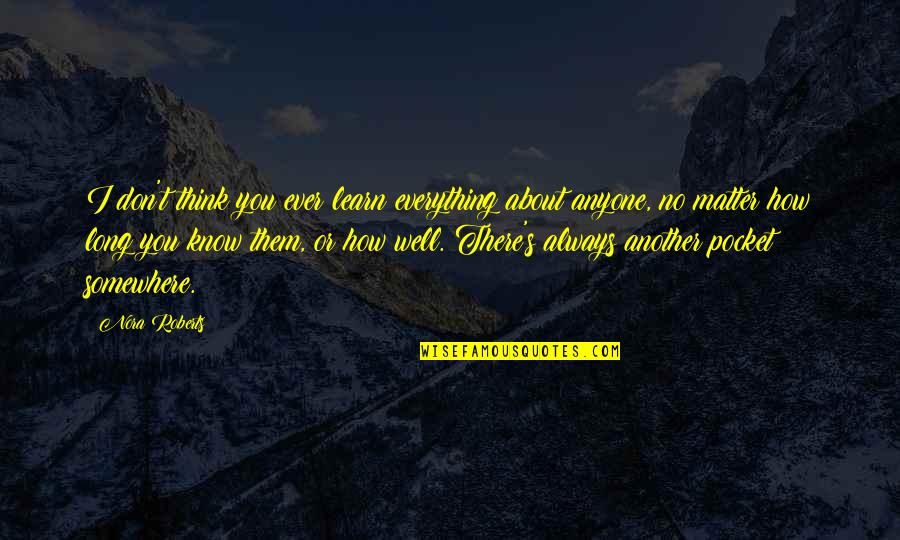 I don't think you ever learn everything about anyone, no matter how long you know them, or how well. There's always another pocket somewhere. —
Nora Roberts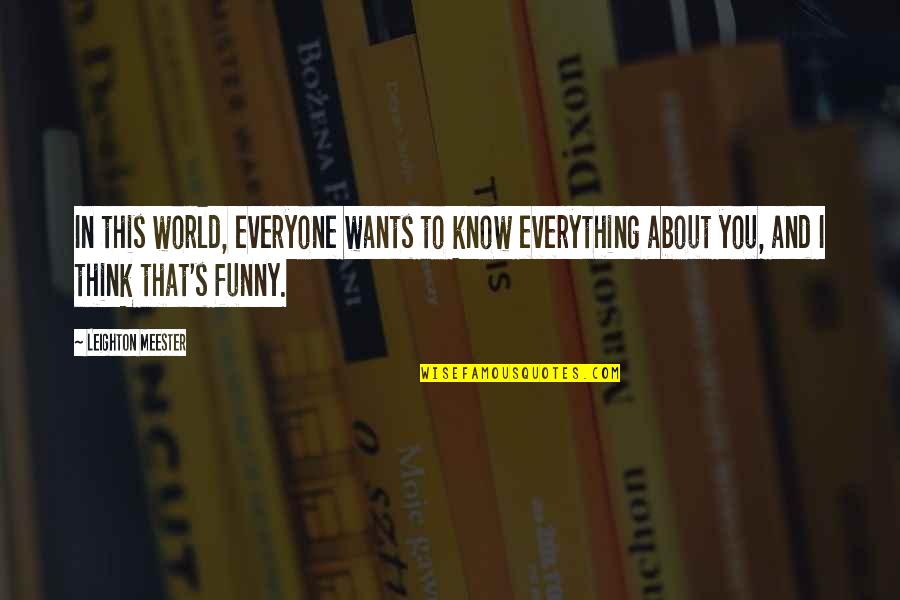 In this world, everyone wants to know everything about you, and I think that's funny. —
Leighton Meester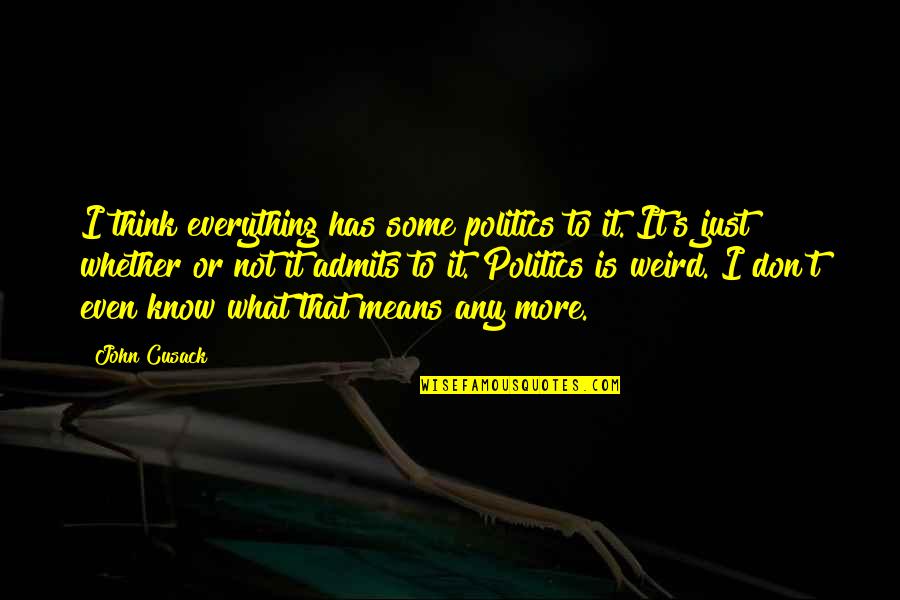 I think everything has some politics to it. It's just whether or not it admits to it. Politics is weird. I don't even know what that means any more. —
John Cusack
I think you know everything at eight. But is is hidden from you, sealed up, in a way you have to cut yourself open to find. —
Anne Enright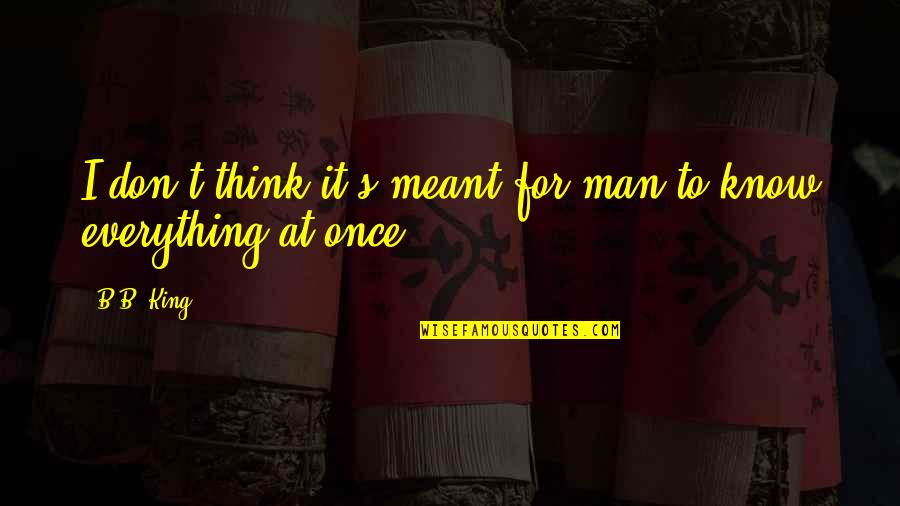 I don't think it's meant for man to know everything at once. —
B.B. King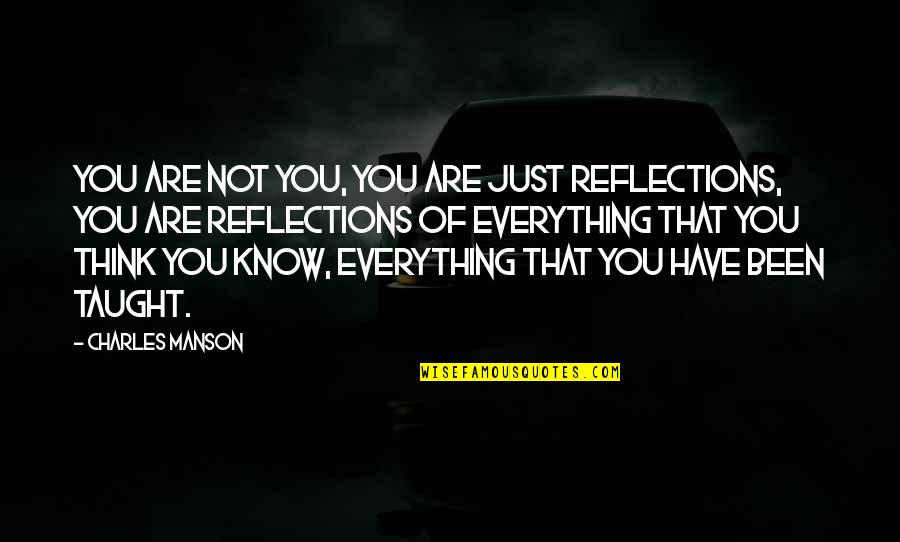 You are not you, you are just reflections, you are reflections of everything that you think you know, everything that you have been taught. —
Charles Manson
I think everything I do has Howard Roark [hero of The Fountainhead] in it, you know, as much as anything. The person I write for is Howard Roark. —
Neil Peart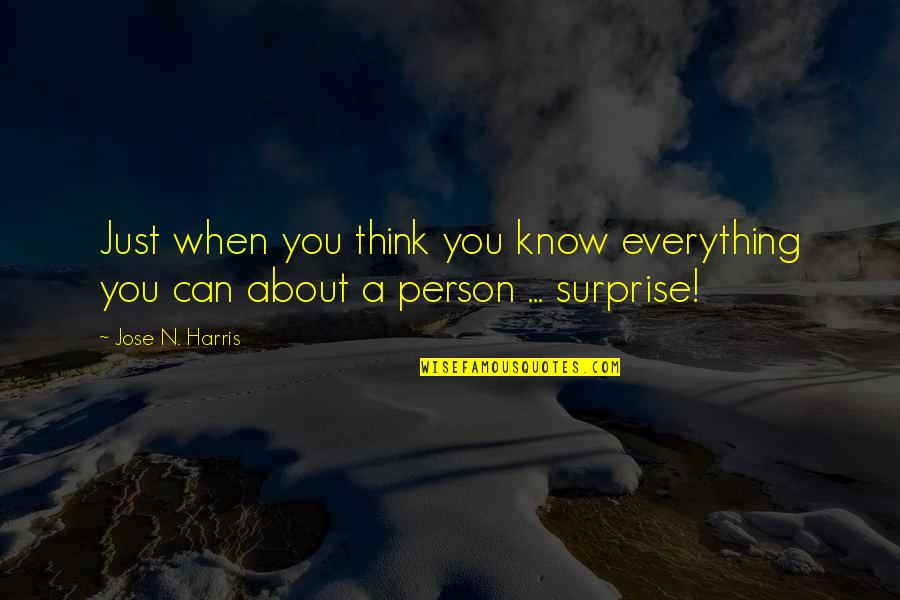 Just when you think you know everything you can about a person ... surprise! —
Jose N. Harris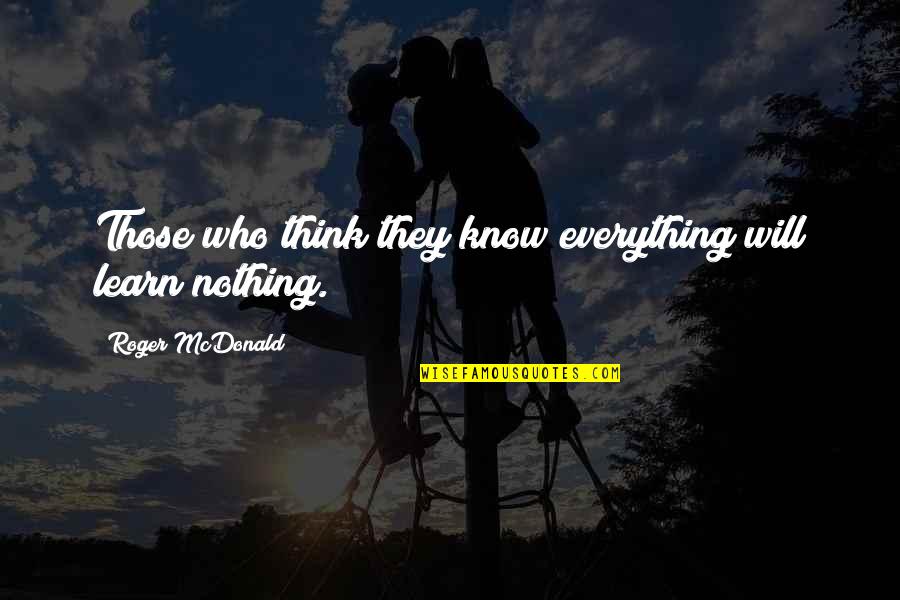 Those who
think they know everything
will learn nothing. —
Roger McDonald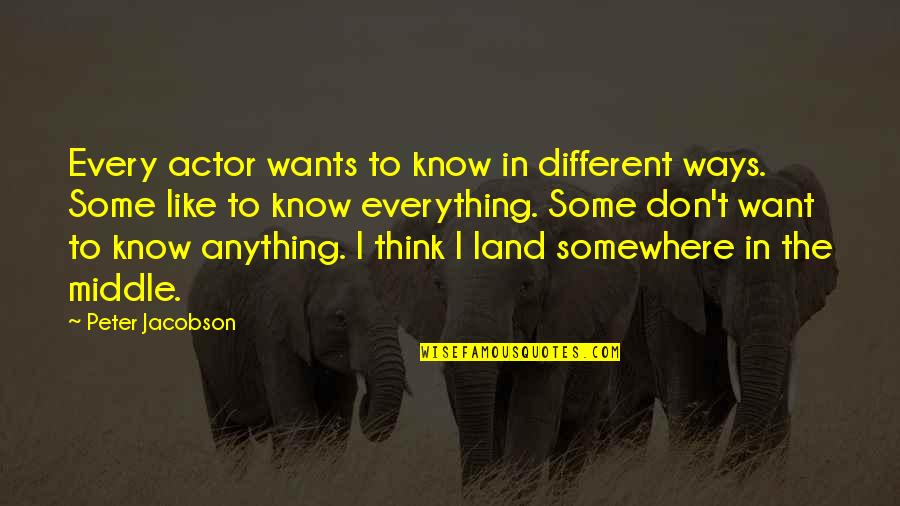 Every actor wants to know in different ways. Some like to know everything. Some don't want to know anything. I think I land somewhere in the middle. —
Peter Jacobson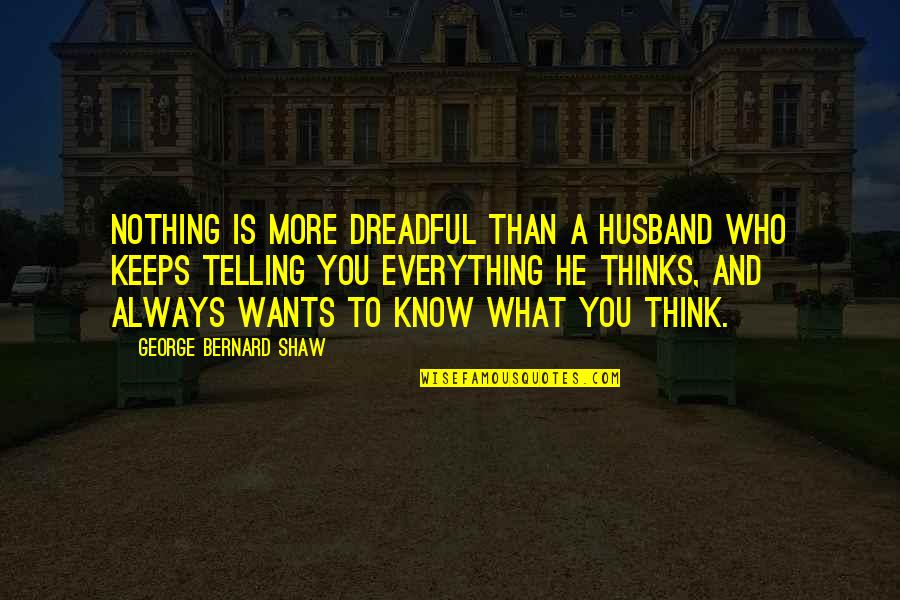 Nothing is more dreadful than a husband who keeps telling you everything he thinks, and always wants to know what you think. —
George Bernard Shaw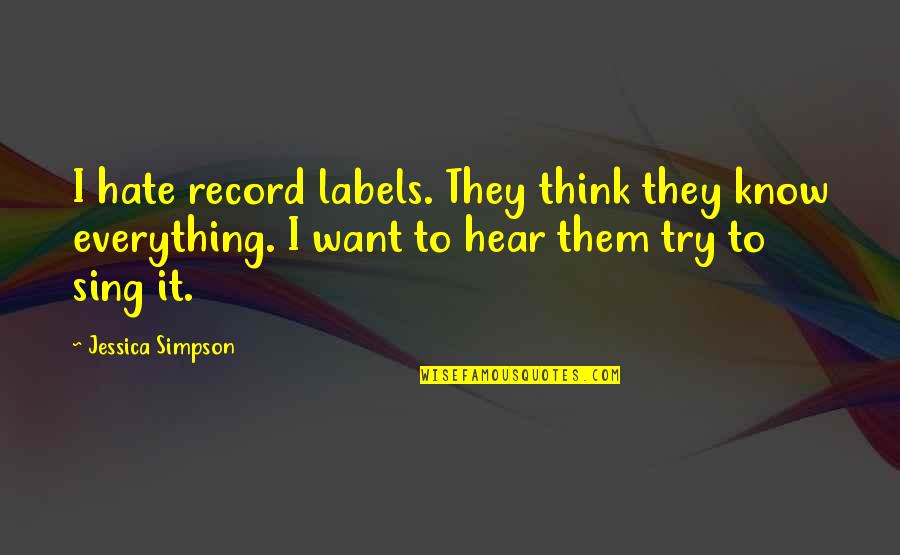 I hate record labels. They
think they know everything
. I want to hear them try to sing it. —
Jessica Simpson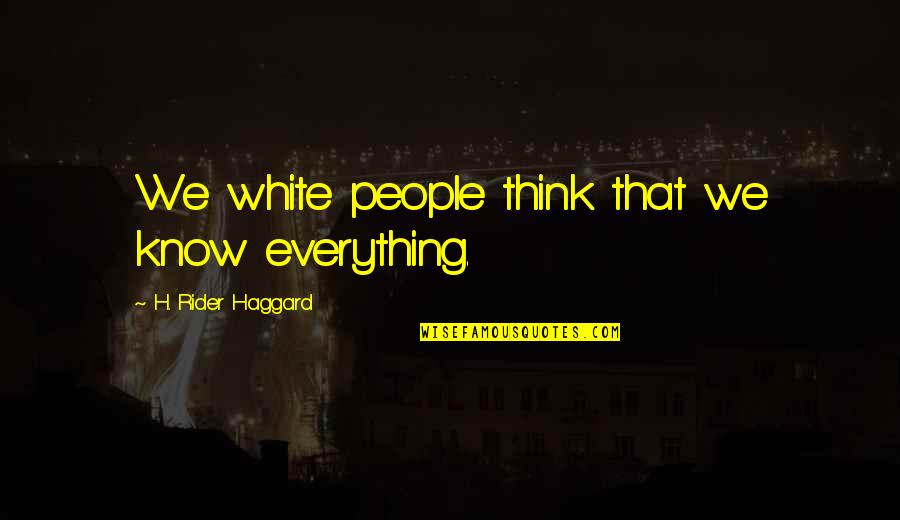 We white people think that we know everything. —
H. Rider Haggard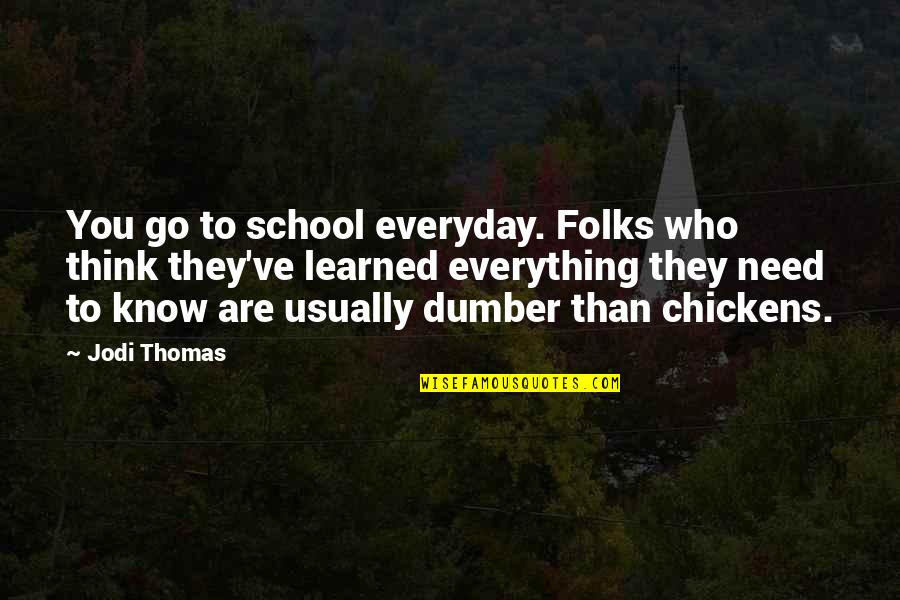 You go to school everyday. Folks who think they've learned everything they need to know are usually dumber than chickens. —
Jodi Thomas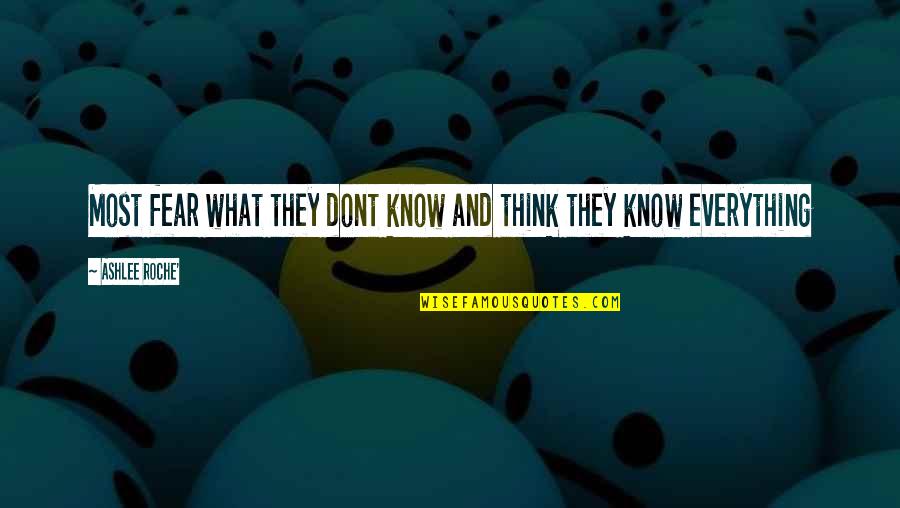 Most fear what they dont know and
think they know everything
—
Ashlee Roche'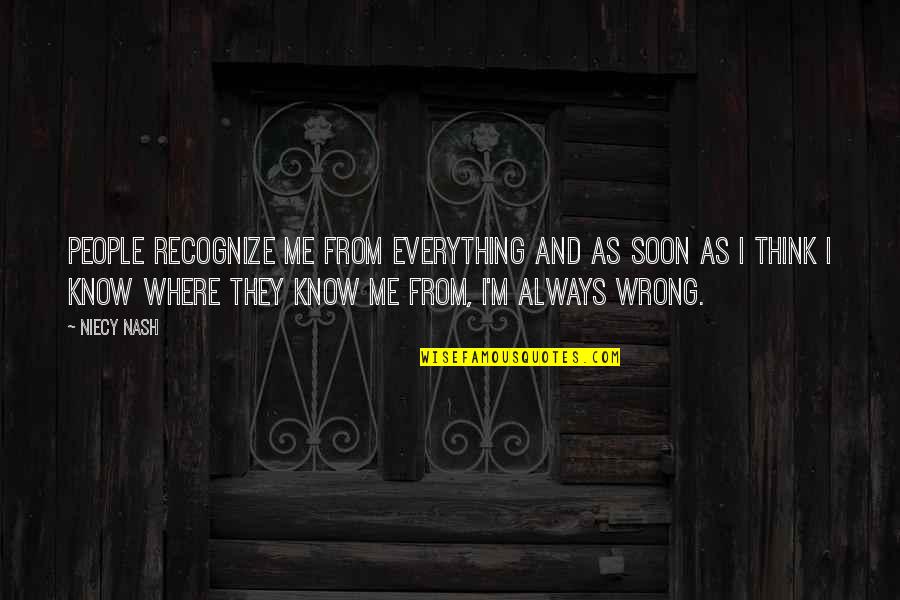 People recognize me from everything and as soon as I think I know where they know me from, I'm always wrong. —
Niecy Nash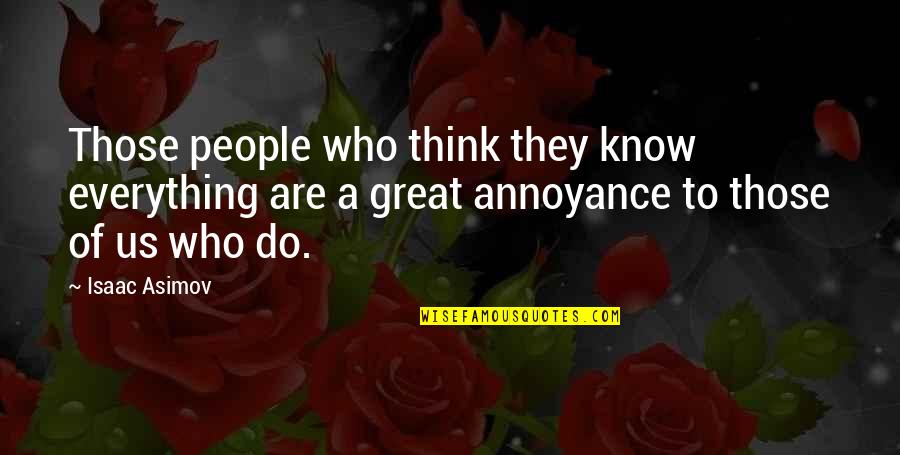 Those people who
think they know everything
are a great annoyance to those of us who do. —
Isaac Asimov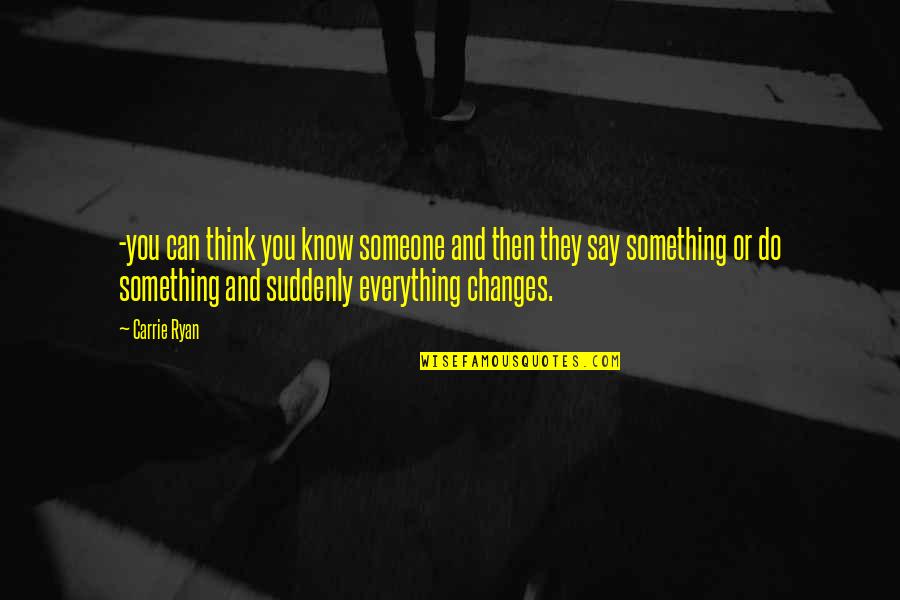 -you can think you know someone and then they say something or do something and suddenly everything changes. —
Carrie Ryan