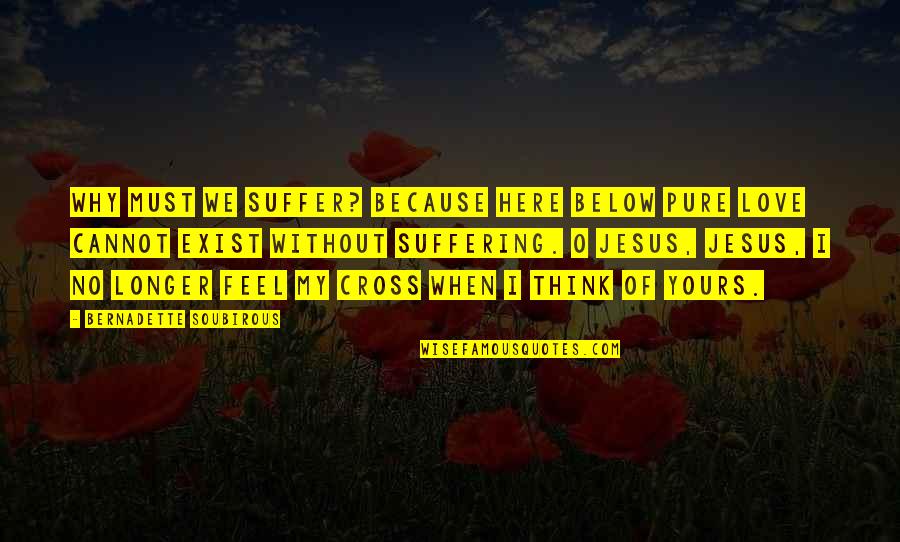 Why must we suffer? Because here below pure Love cannot exist without suffering. O Jesus, Jesus, I no longer feel my cross when I think of yours.
—
Bernadette Soubirous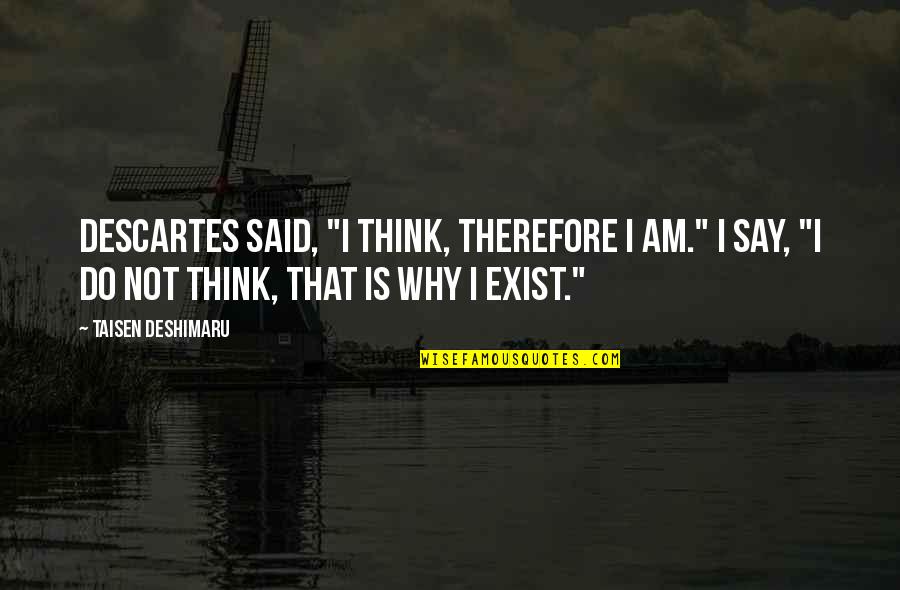 Descartes said, "I think, therefore I am." I say, "I do not think, that is why I exist."
—
Taisen Deshimaru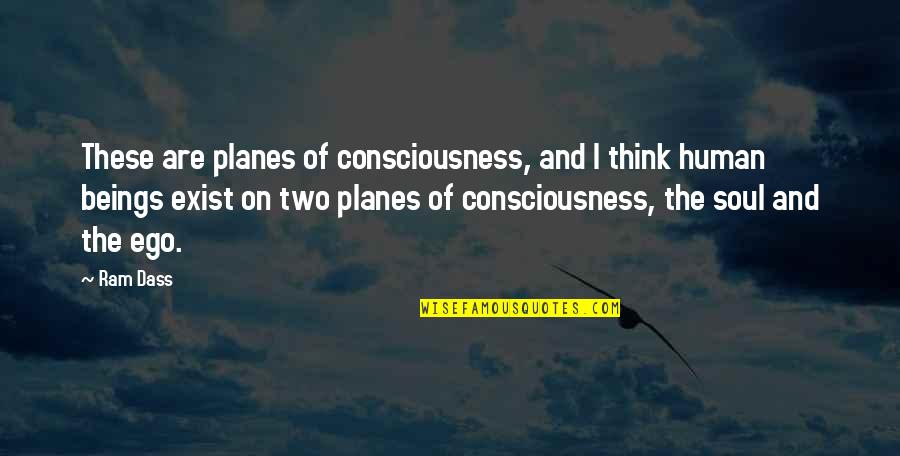 These are planes of consciousness, and I think human beings exist on two planes of consciousness, the soul and the ego.
—
Ram Dass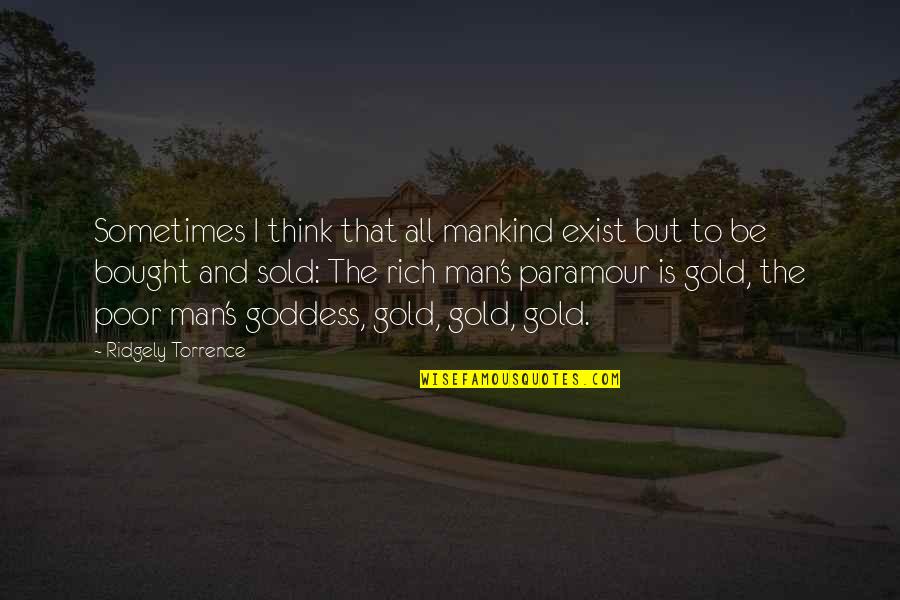 Sometimes I think that all mankind exist but to be bought and sold: The rich man's paramour is gold, the poor man's goddess, gold, gold, gold.
—
Ridgely Torrence
I don't think a true company - one that builds sustainable value - can ever only exist online or remotely.
—
Margaret Heffernan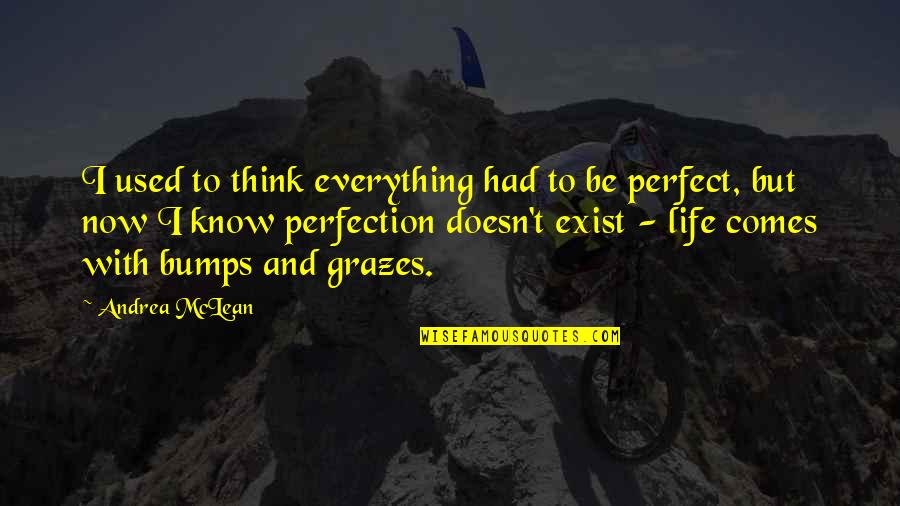 I used to think everything had to be perfect, but now I know perfection doesn't exist - life comes with bumps and grazes.
—
Andrea McLean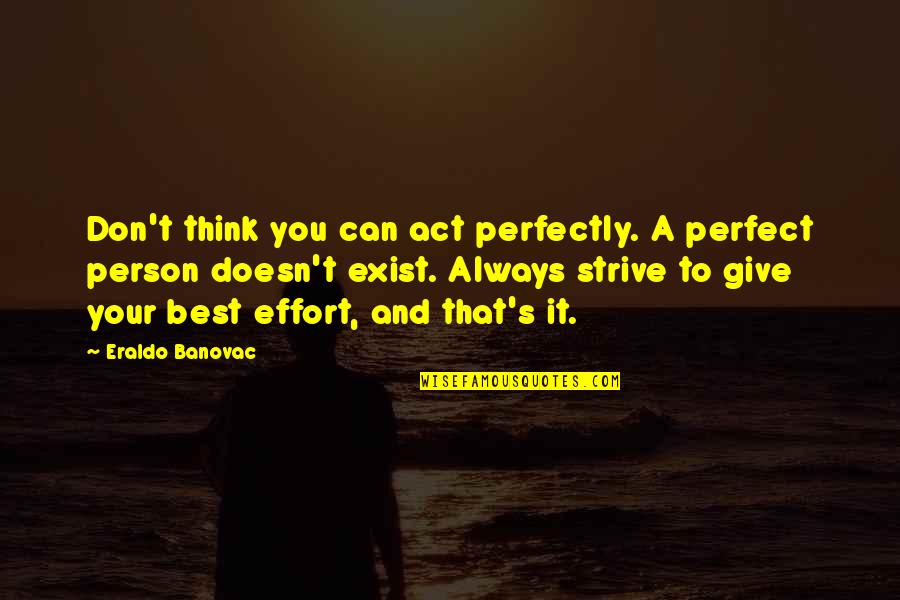 Don't think you can act perfectly. A perfect person doesn't exist. Always strive to give your best effort, and that's it.
—
Eraldo Banovac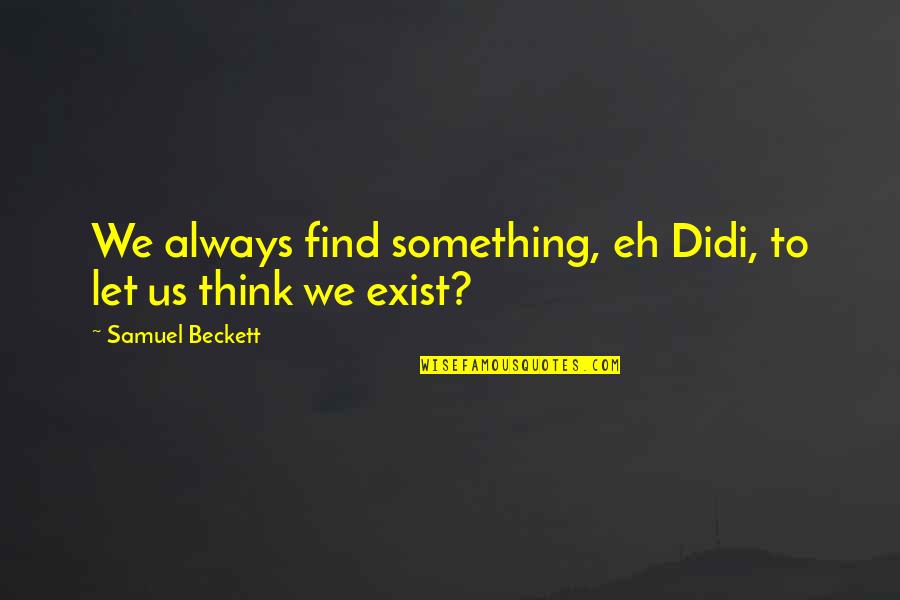 We always find something, eh Didi, to let us think we exist?
—
Samuel Beckett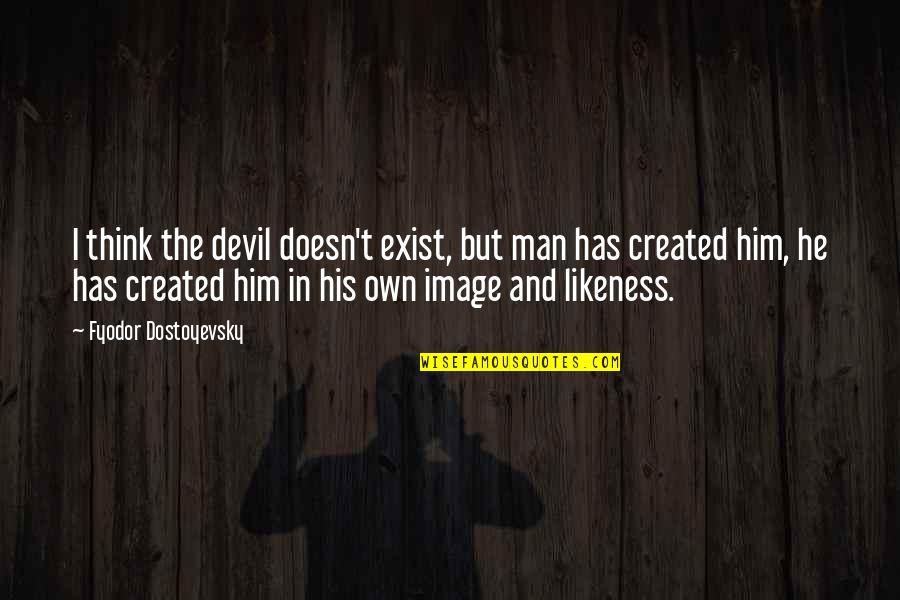 I think the devil doesn't exist, but man has created him, he has created him in his own image and likeness.
—
Fyodor Dostoyevsky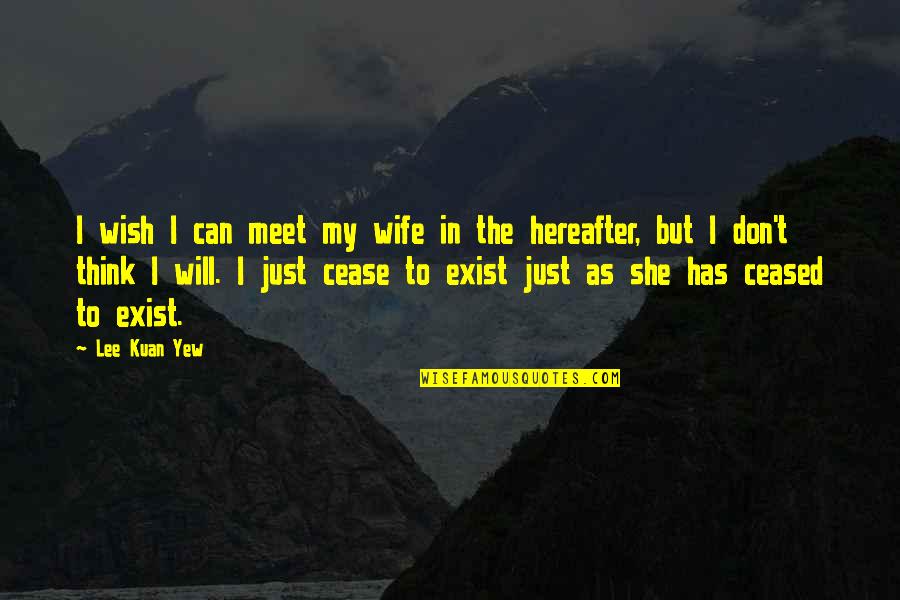 I wish I can meet my wife in the hereafter, but I don't think I will. I just cease to exist just as she has ceased to exist.
—
Lee Kuan Yew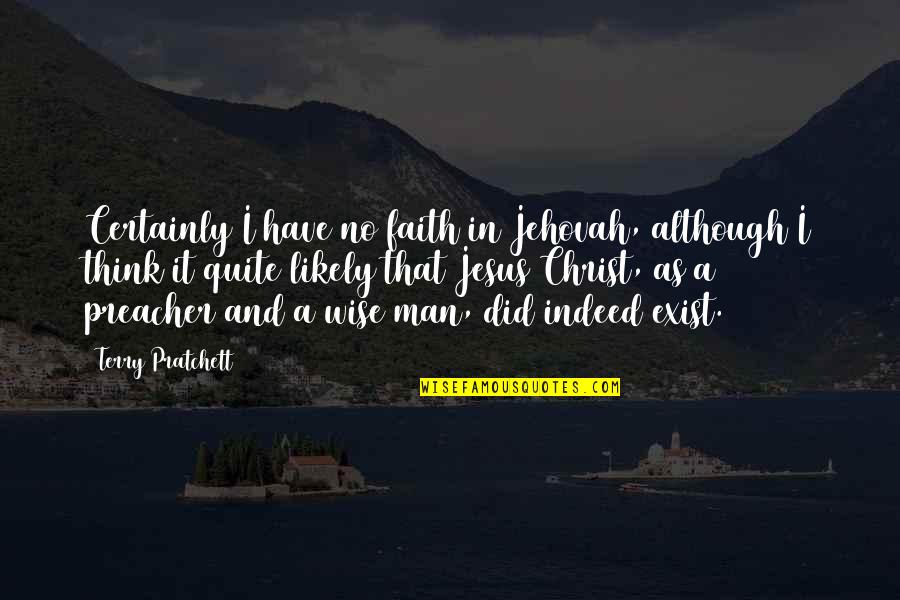 Certainly I have no faith in Jehovah, although I think it quite likely that Jesus Christ, as a preacher and a wise man, did indeed exist. —
Terry Pratchett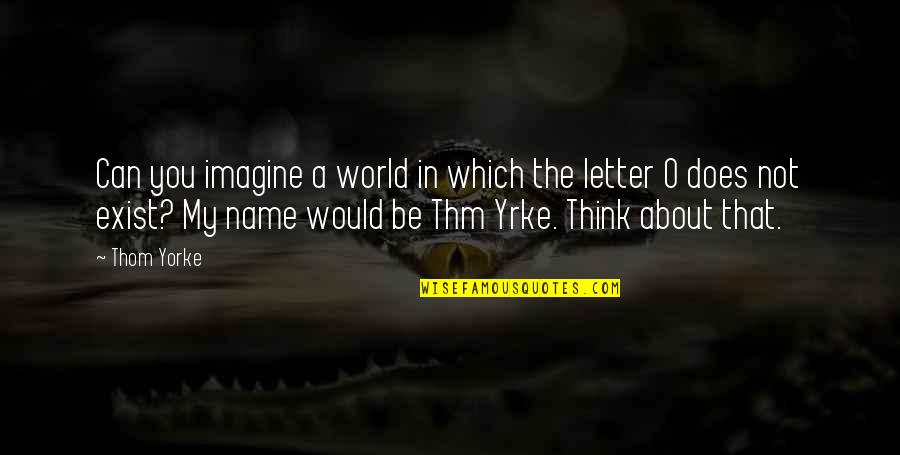 Can you imagine a world in which the letter O does not exist? My name would be Thm Yrke. Think about that. —
Thom Yorke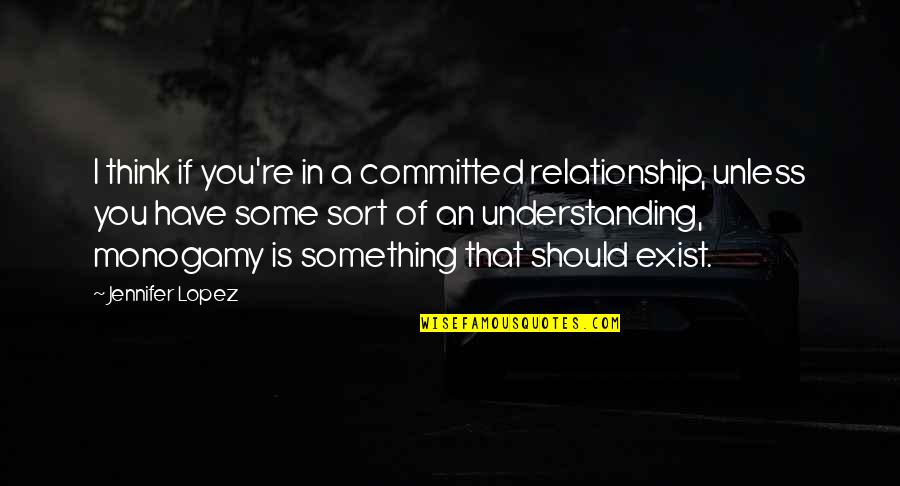 I think if you're in a committed relationship, unless you have some sort of an understanding, monogamy is something that should exist. —
Jennifer Lopez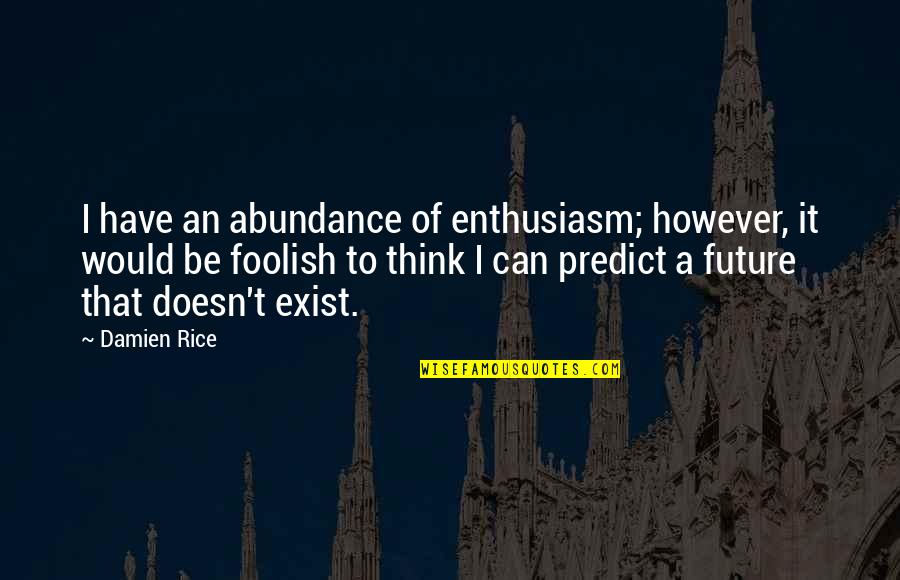 I have an abundance of enthusiasm; however, it would be foolish to think I can predict a future that doesn't exist. —
Damien Rice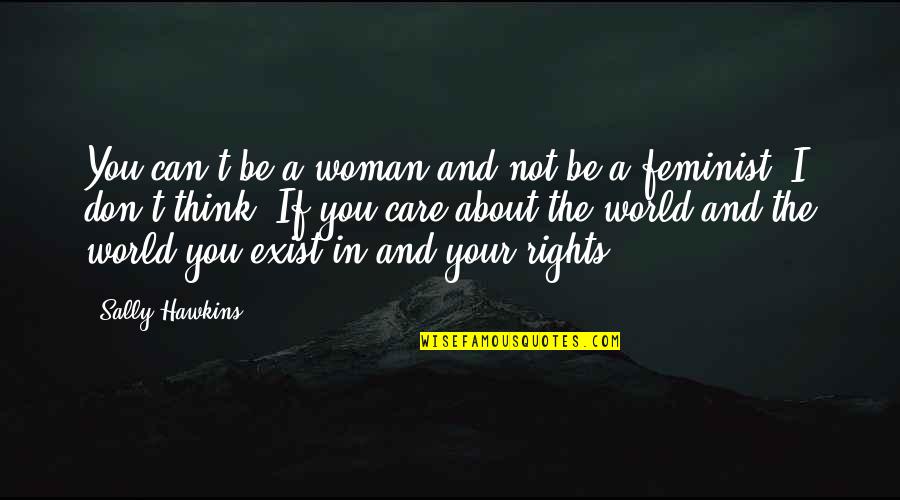 You can't be a woman and not be a feminist, I don't think. If you care about the world and the world you exist in and your rights. —
Sally Hawkins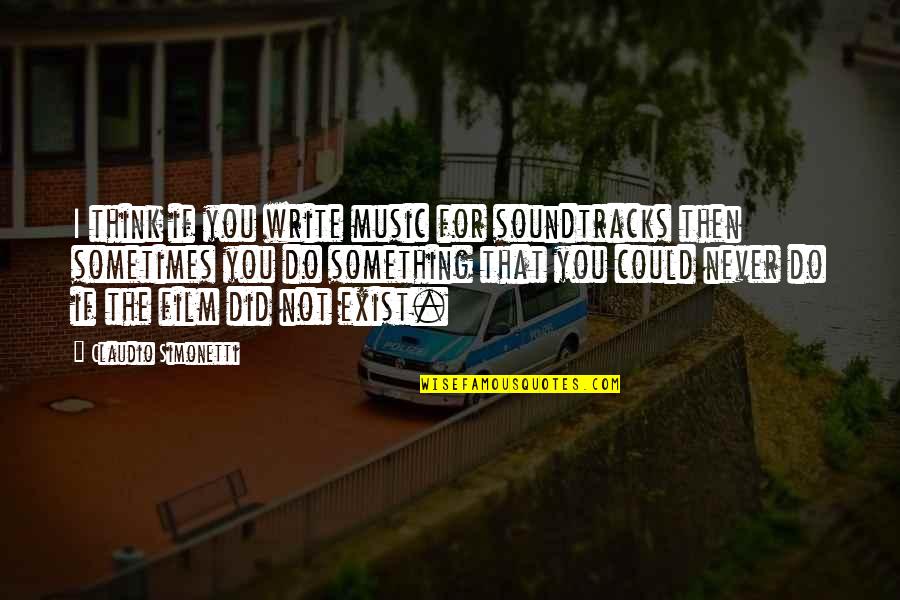 I think if you write music for soundtracks then sometimes you do something that you could never do if the film did not exist. —
Claudio Simonetti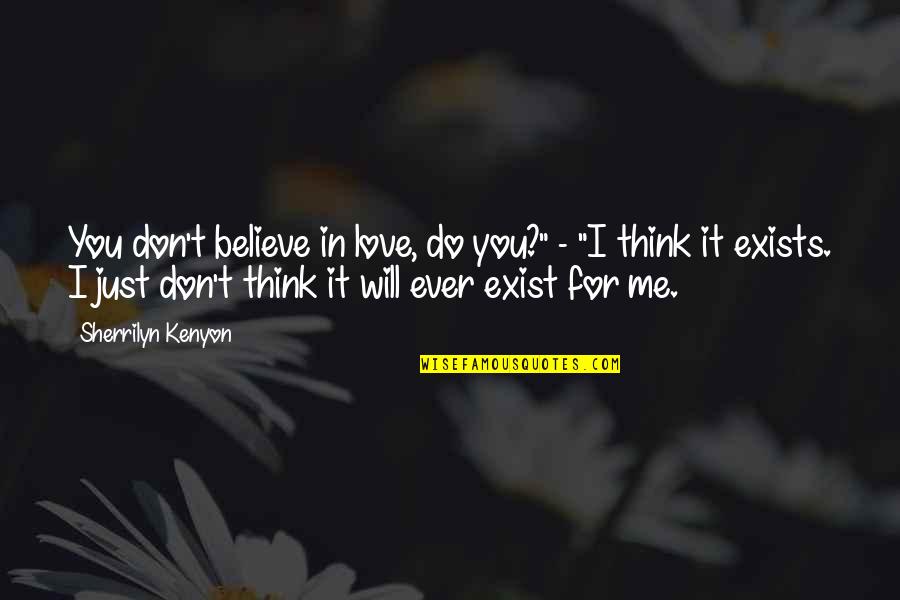 You don't believe in love, do you?" - "I think it exists. I just don't think it will ever exist for me. —
Sherrilyn Kenyon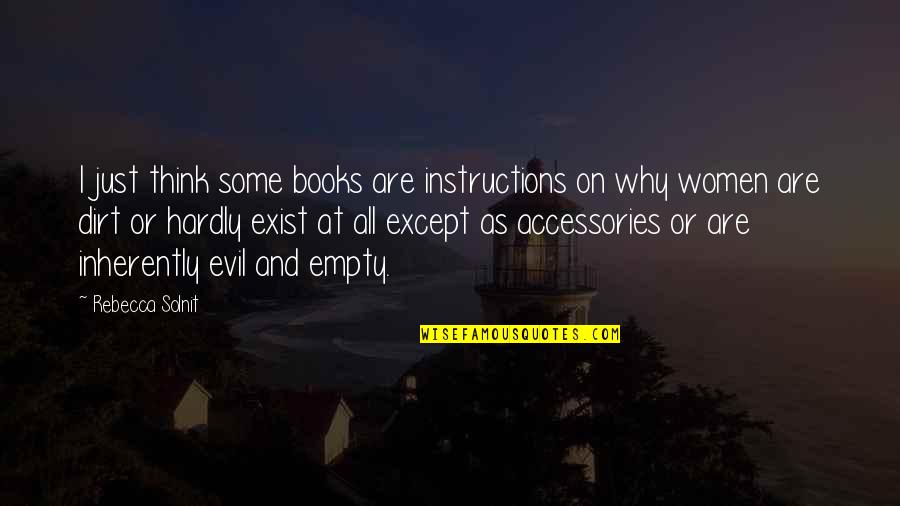 I just think some books are instructions on why women are dirt or hardly exist at all except as accessories or are inherently evil and empty. —
Rebecca Solnit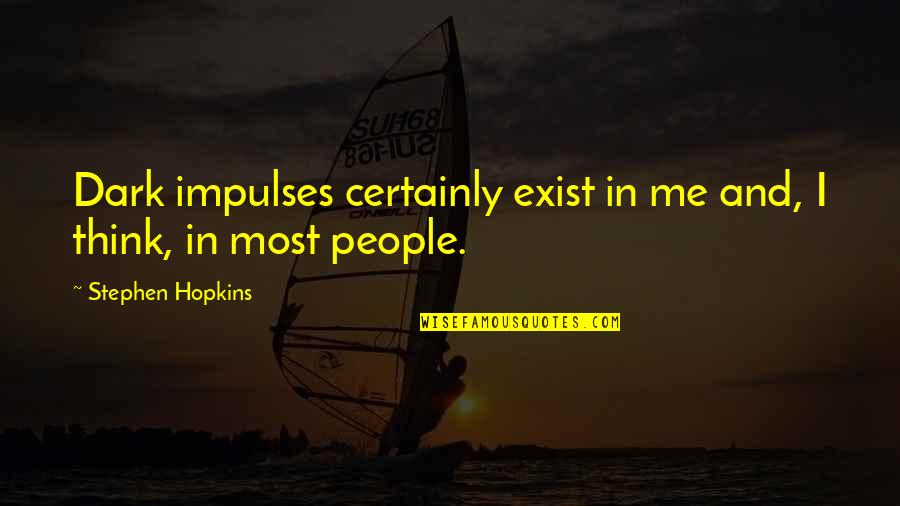 Dark impulses certainly exist in me and, I think, in most people. —
Stephen Hopkins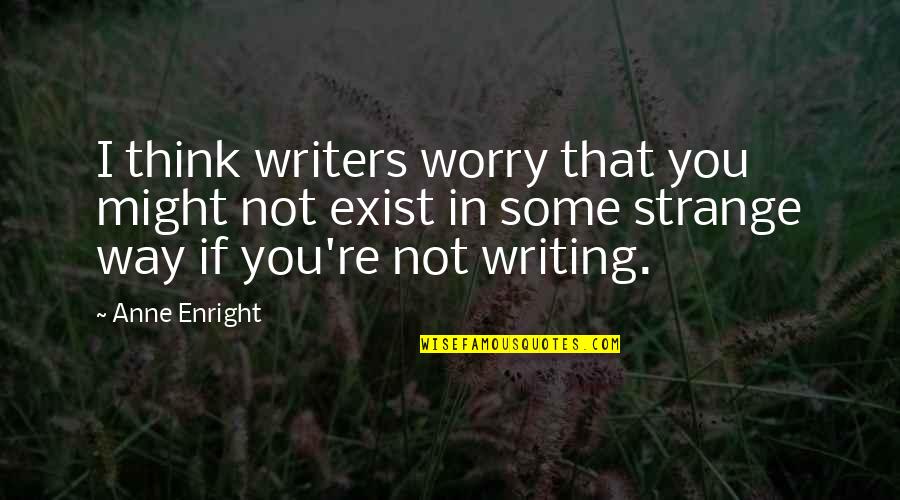 I think writers worry that you might not exist in some strange way if you're not writing. —
Anne Enright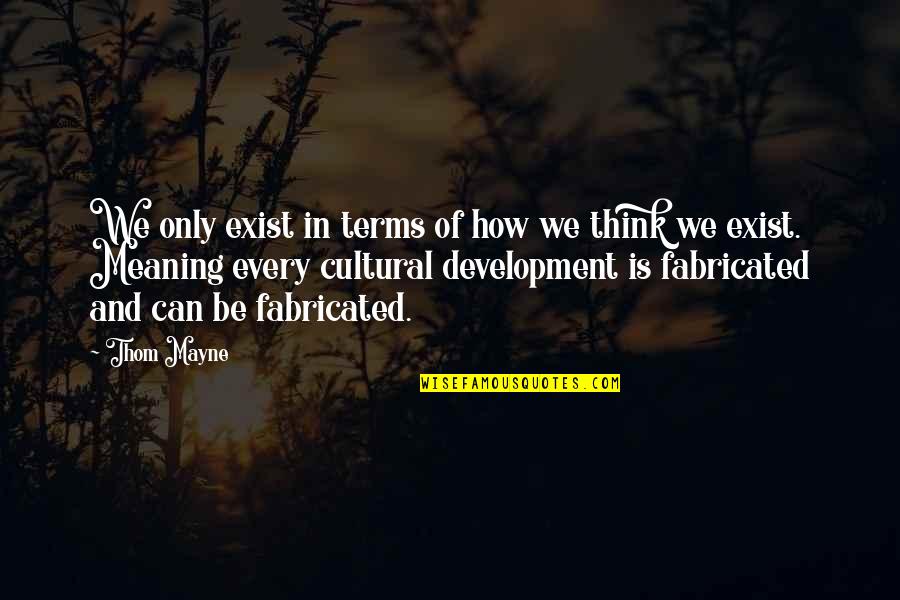 We only exist in terms of how we think we exist. Meaning every cultural development is fabricated and can be fabricated. —
Thom Mayne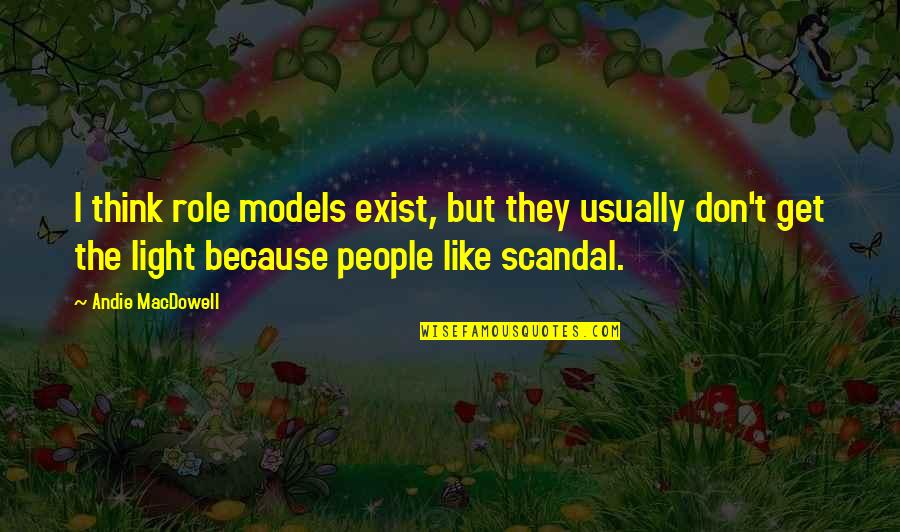 I think role models exist, but they usually don't get the light because people like scandal. —
Andie MacDowell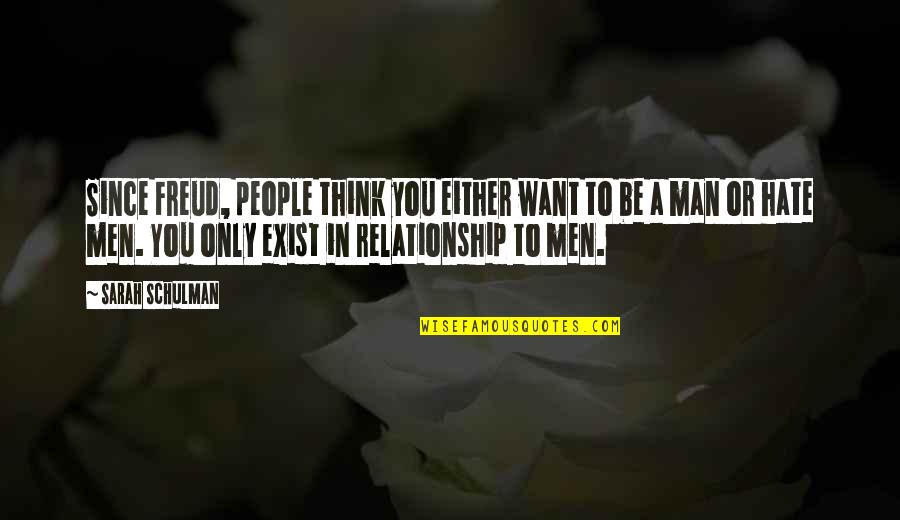 Since Freud, people think you either want to be a man or hate men. You only exist in relationship to men. —
Sarah Schulman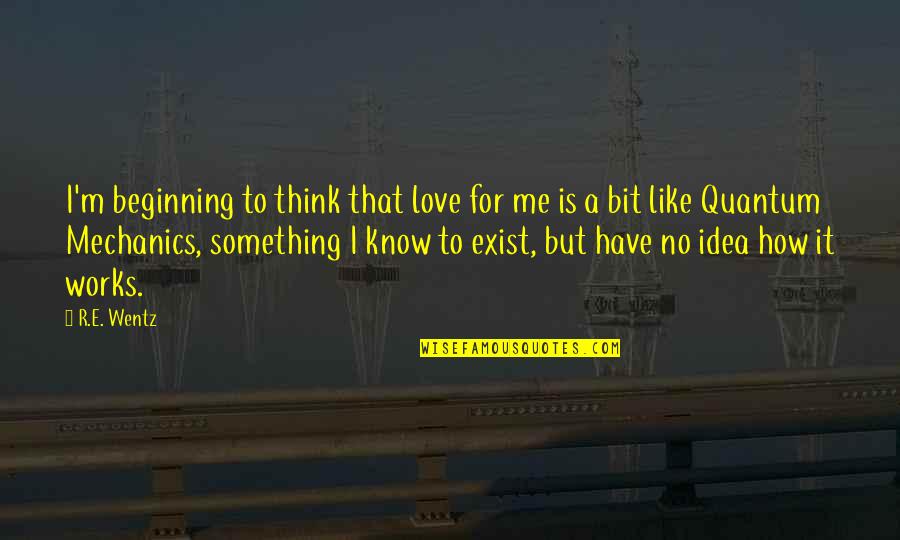 I'm beginning to think that love for me is a bit like Quantum Mechanics, something I know to exist, but have no idea how it works. —
R.E. Wentz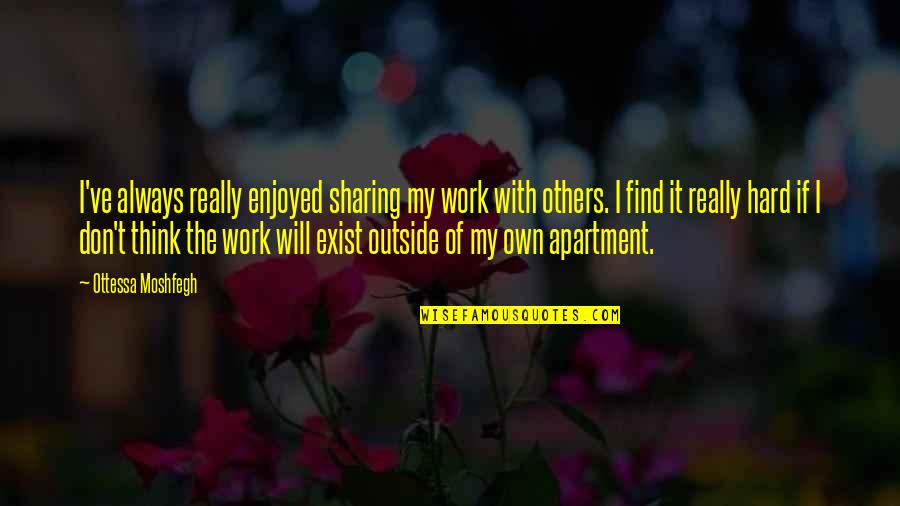 I've always really enjoyed sharing my work with others. I find it really hard if I don't think the work will exist outside of my own apartment. —
Ottessa Moshfegh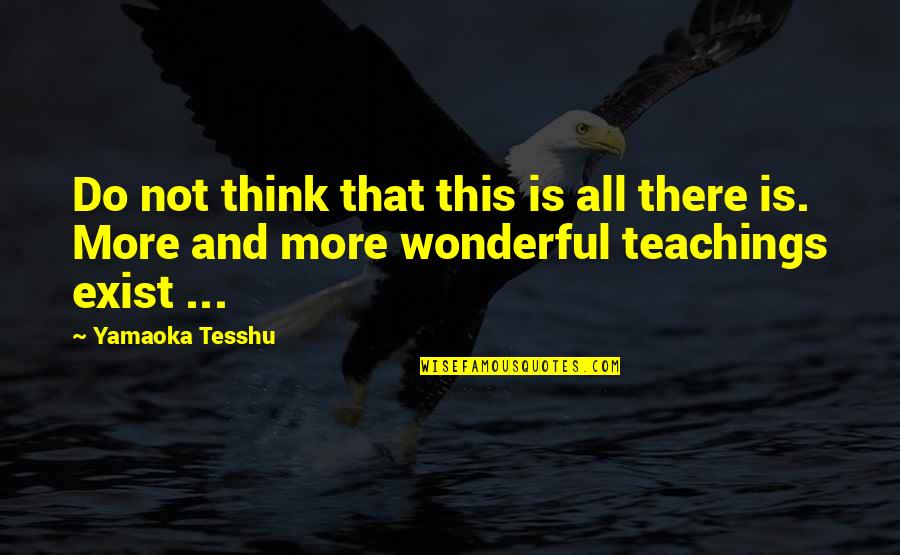 Do not think that this is all there is. More and more wonderful teachings exist ... —
Yamaoka Tesshu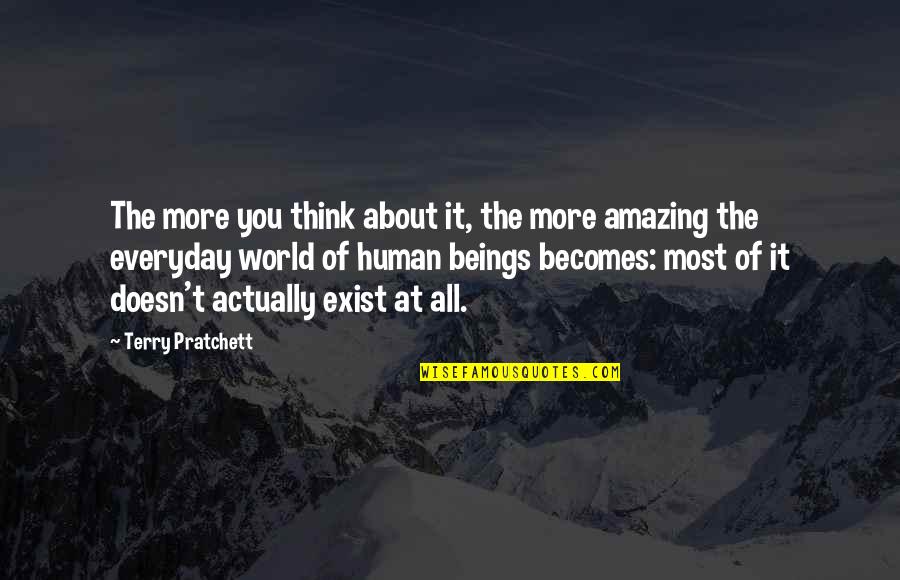 The more you think about it, the more amazing the everyday world of human beings becomes: most of it doesn't actually exist at all. —
Terry Pratchett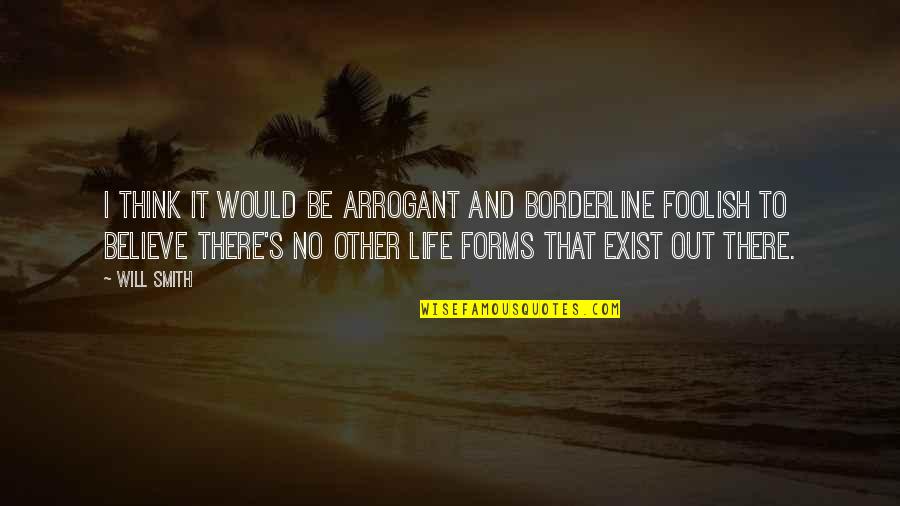 I think it would be arrogant and borderline foolish to believe there's no other life forms that exist out there. —
Will Smith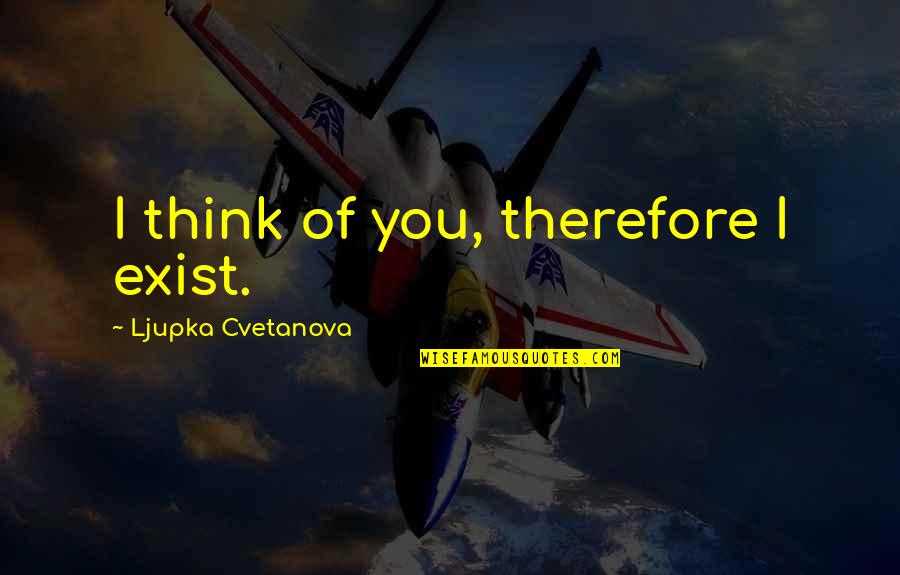 I think of you, therefore I exist. —
Ljupka Cvetanova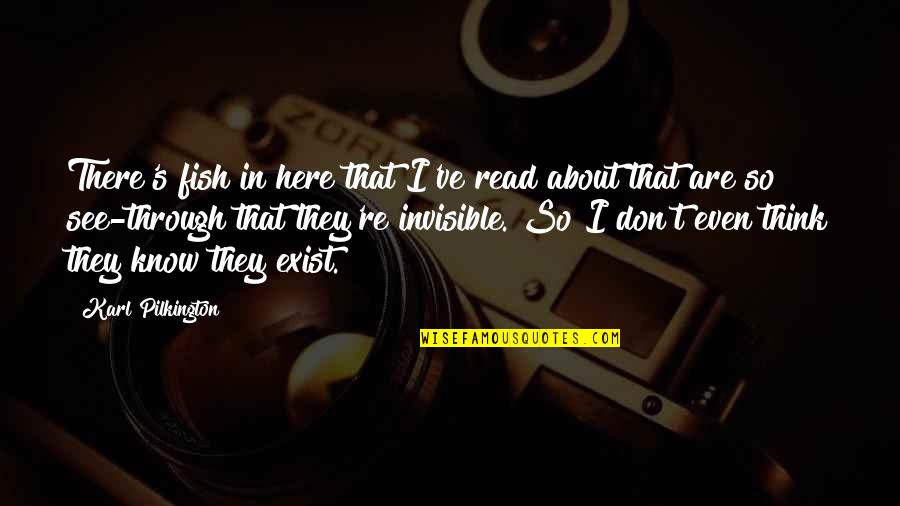 There's fish in here that I've read about that are so see-through that they're invisible. So I don't even think they know they exist. —
Karl Pilkington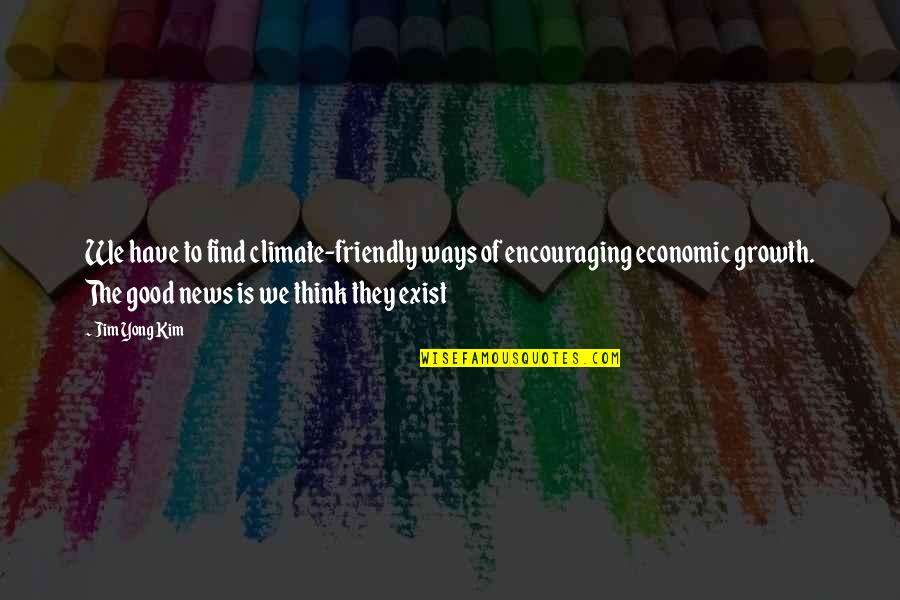 We have to find climate-friendly ways of encouraging economic growth. The good news is we
think they exist
—
Jim Yong Kim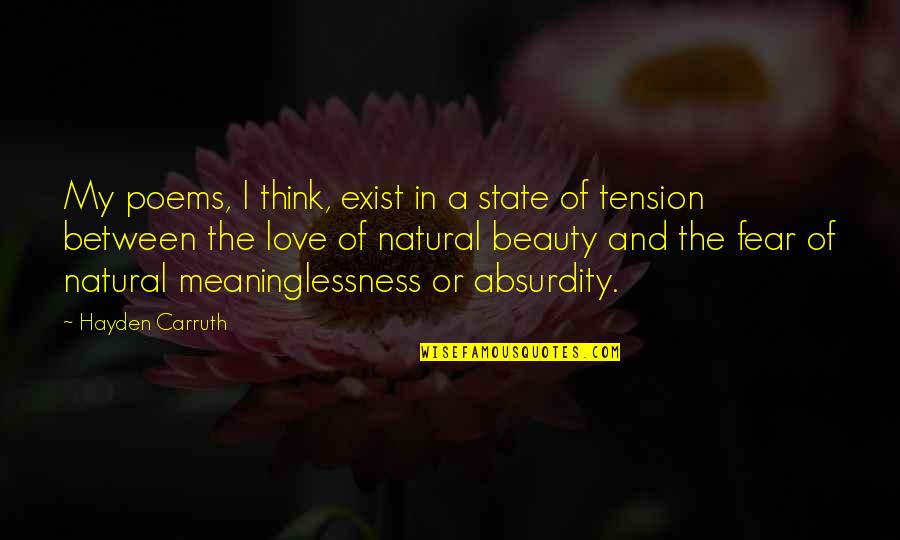 My poems, I think, exist in a state of tension between the love of natural beauty and the fear of natural meaninglessness or absurdity. —
Hayden Carruth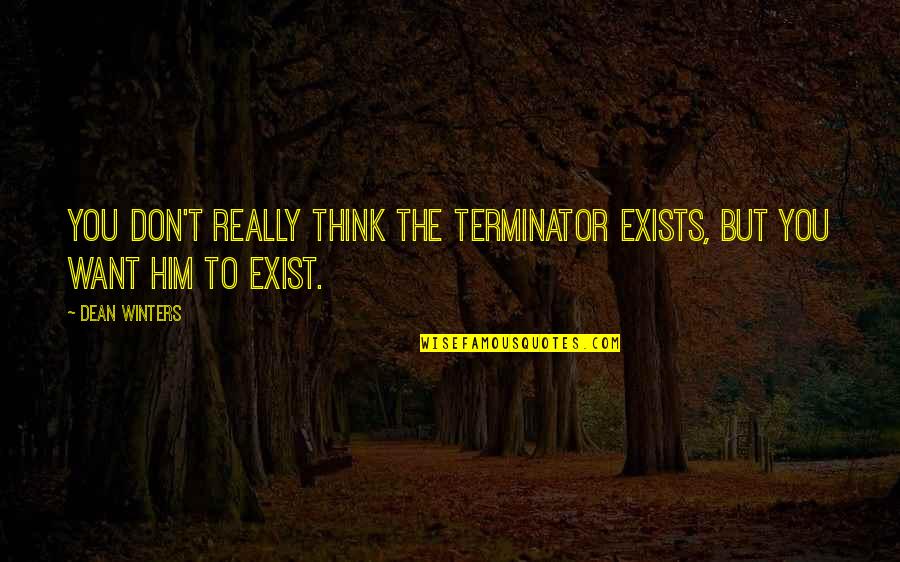 You don't really think The Terminator exists, but you want him to exist. —
Dean Winters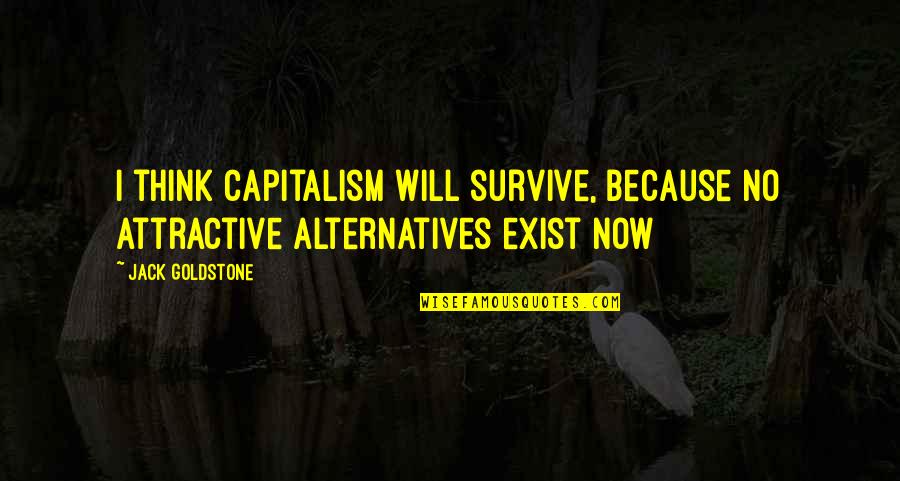 I think capitalism will survive, because no attractive alternatives exist now —
Jack Goldstone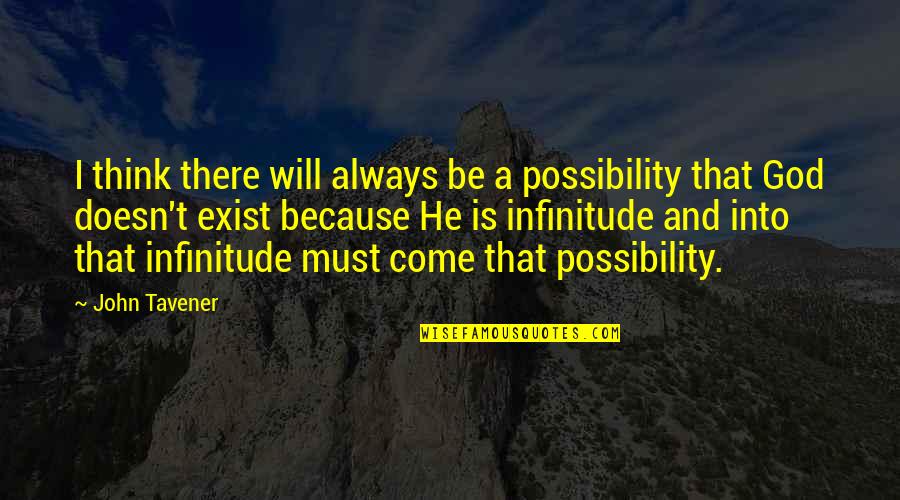 I think there will always be a possibility that God doesn't exist because He is infinitude and into that infinitude must come that possibility. —
John Tavener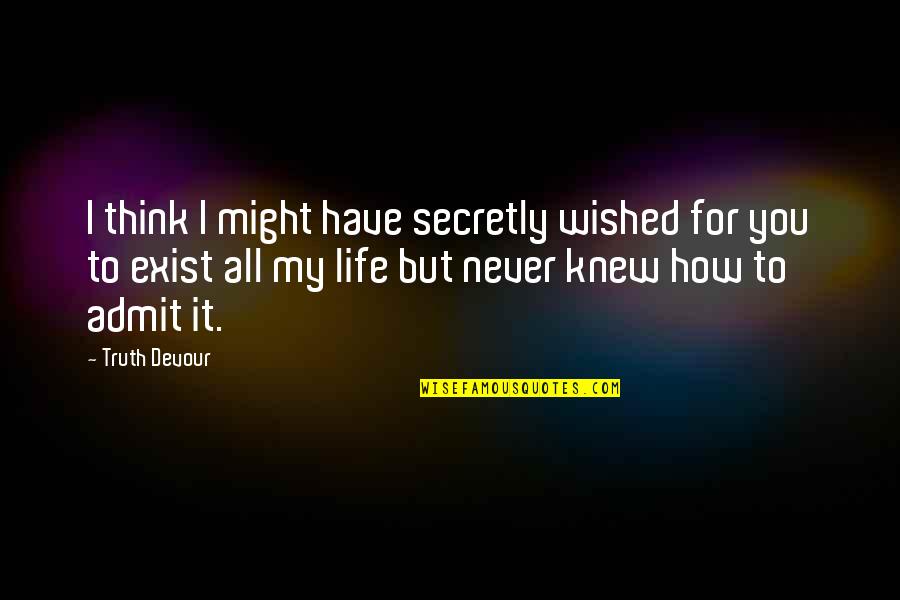 I think I might have secretly wished for you to exist all my life but never knew how to admit it. —
Truth Devour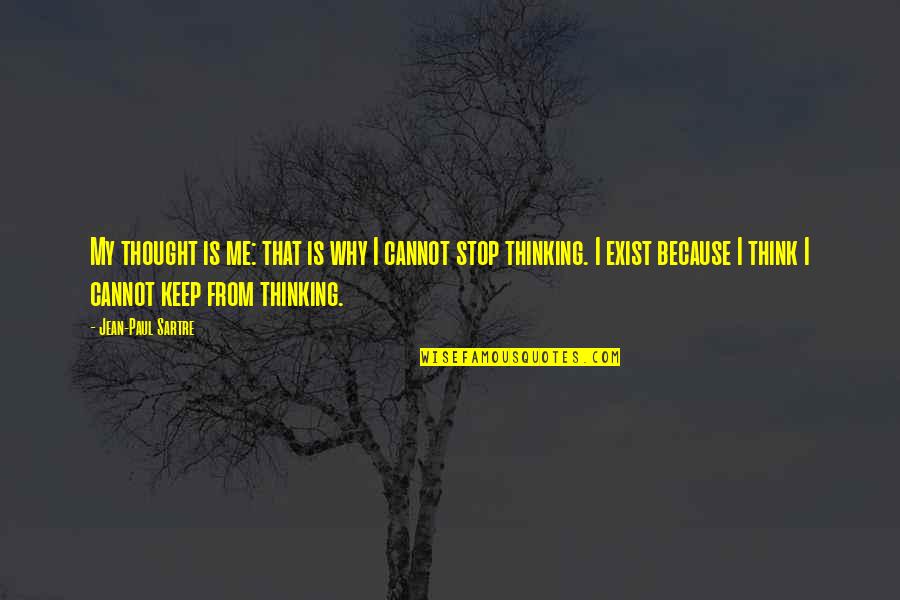 My thought is me: that is why I cannot stop thinking. I exist because I think I cannot keep from thinking. —
Jean-Paul Sartre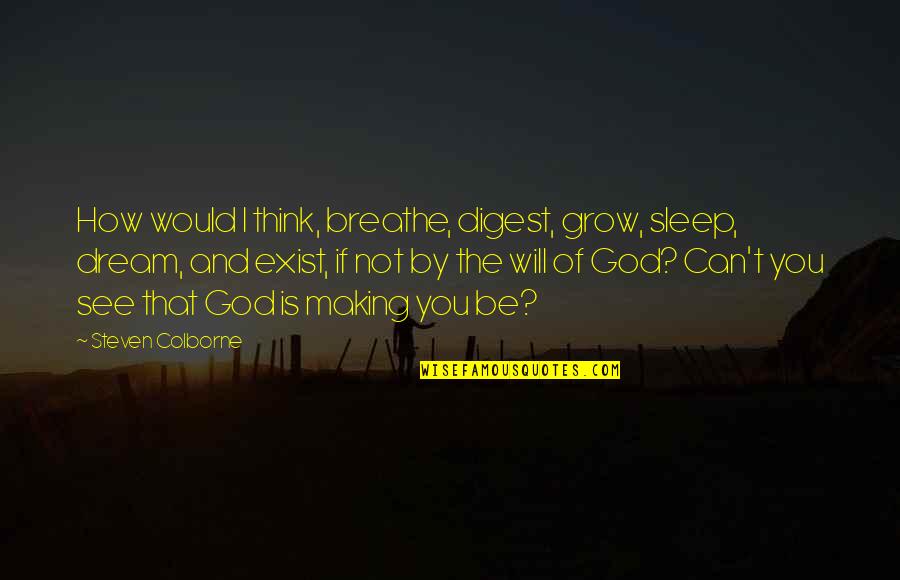 How would I think, breathe, digest, grow, sleep, dream, and exist, if not by the will of God? Can't you see that God is making you be? —
Steven Colborne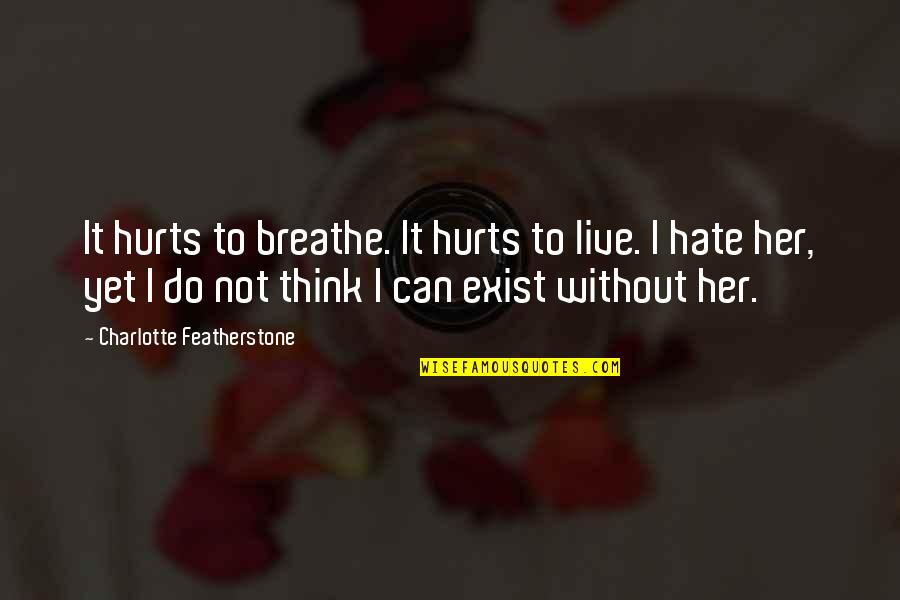 It hurts to breathe. It hurts to live. I hate her, yet I do not think I can exist without her. —
Charlotte Featherstone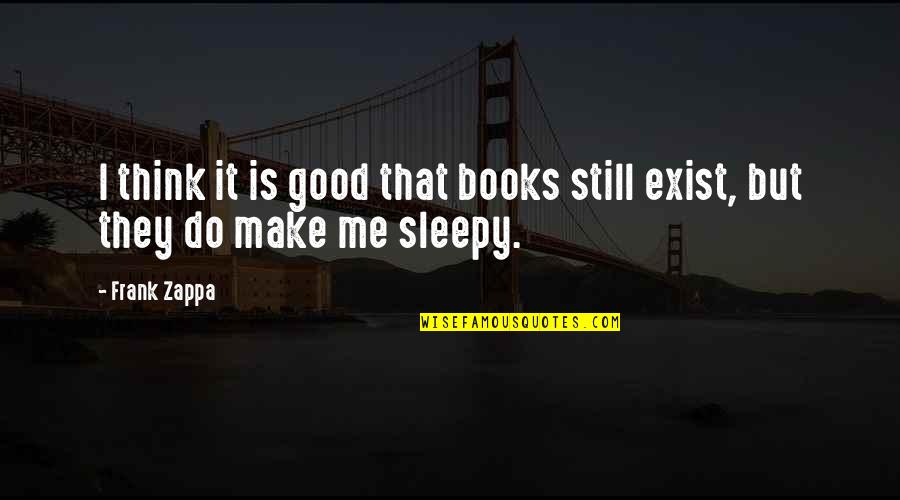 I think it is good that books still exist, but they do make me sleepy. —
Frank Zappa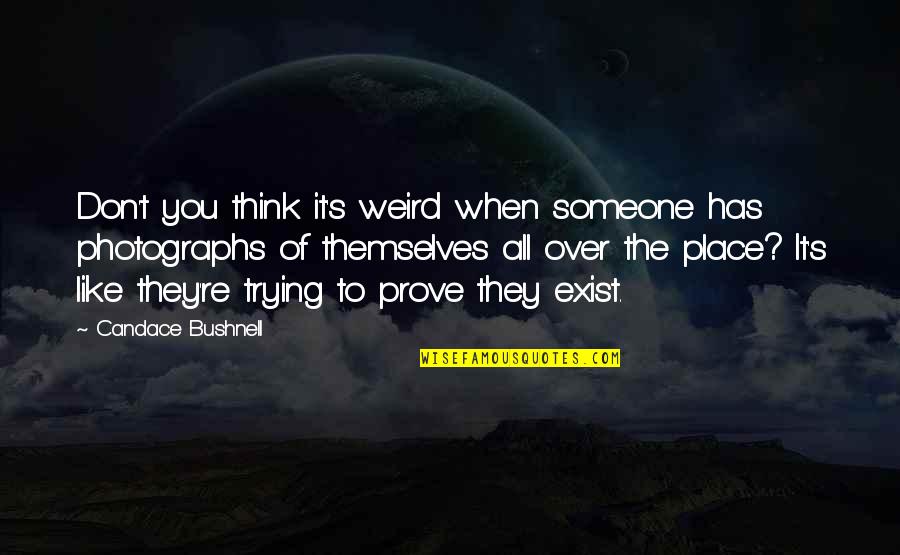 Don't you think it's weird when someone has photographs of themselves all over the place? It's like they're trying to prove they exist. —
Candace Bushnell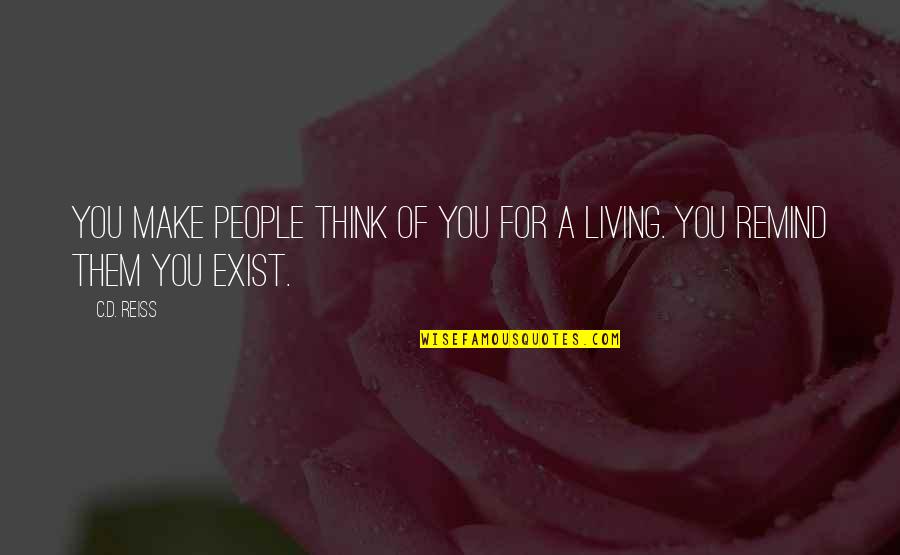 You make people think of you for a living. You remind them you exist. —
C.D. Reiss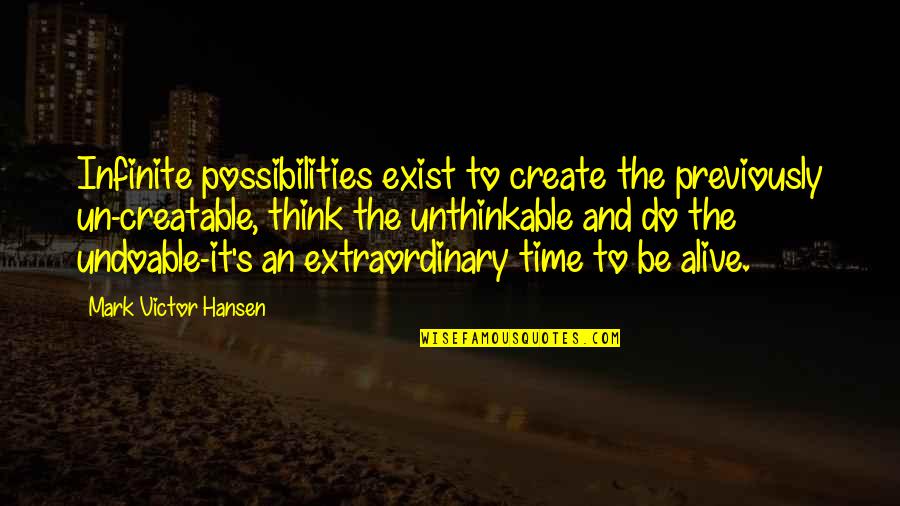 Infinite possibilities exist to create the previously un-creatable, think the unthinkable and do the undoable-it's an extraordinary time to be alive. —
Mark Victor Hansen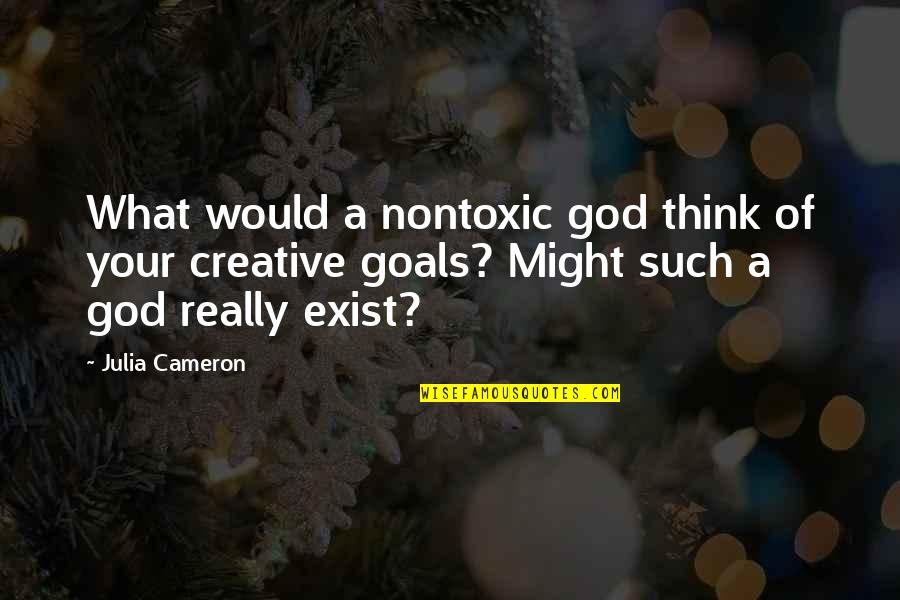 What would a nontoxic god think of your creative goals? Might such a god really exist? —
Julia Cameron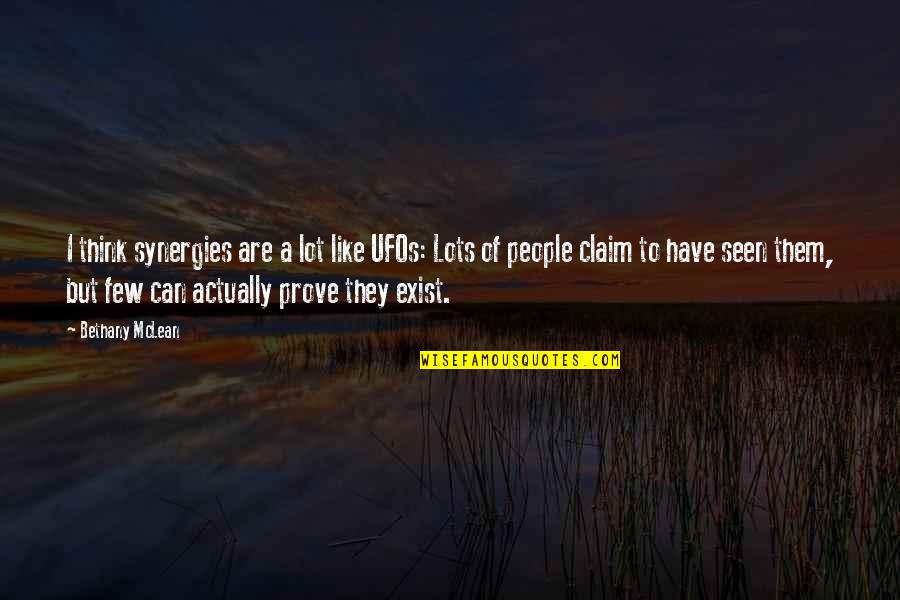 I think synergies are a lot like UFOs: Lots of people claim to have seen them, but few can actually prove they exist. —
Bethany McLean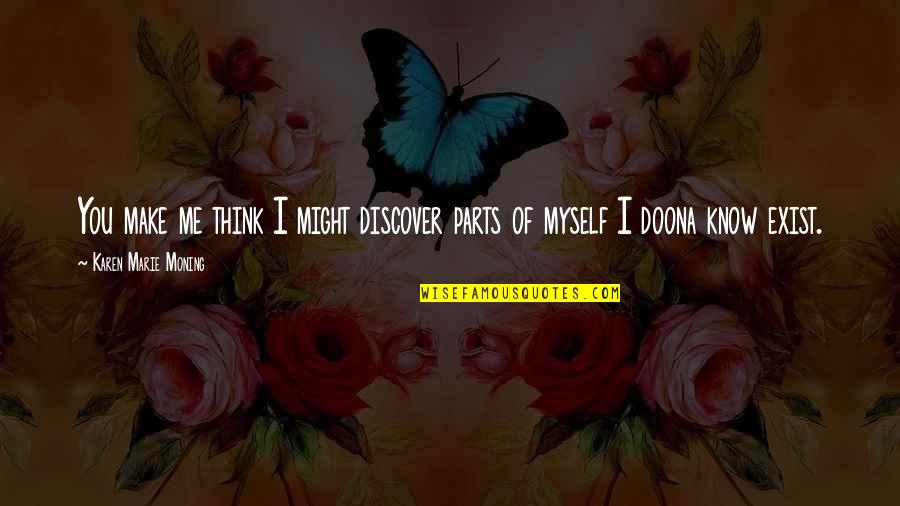 You make me think I might discover parts of myself I doona know exist. —
Karen Marie Moning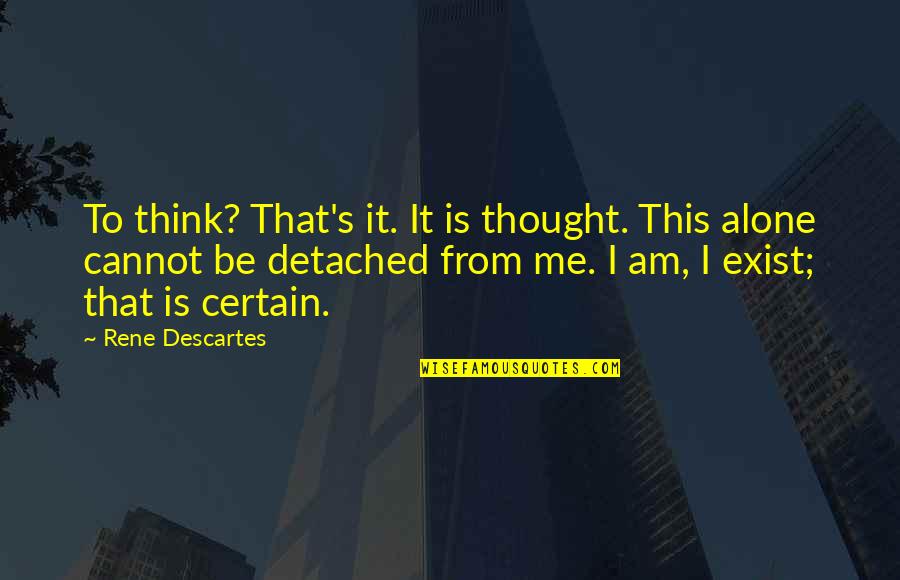 To think? That's it. It is thought. This alone cannot be detached from me. I am, I exist; that is certain. —
Rene Descartes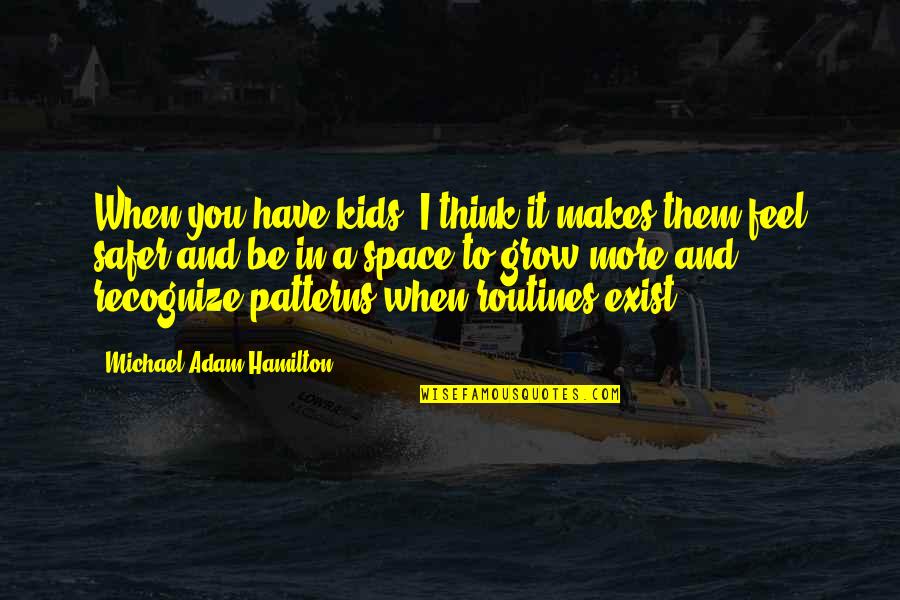 When you have kids, I think it makes them feel safer and be in a space to grow more and recognize patterns when routines exist. —
Michael Adam Hamilton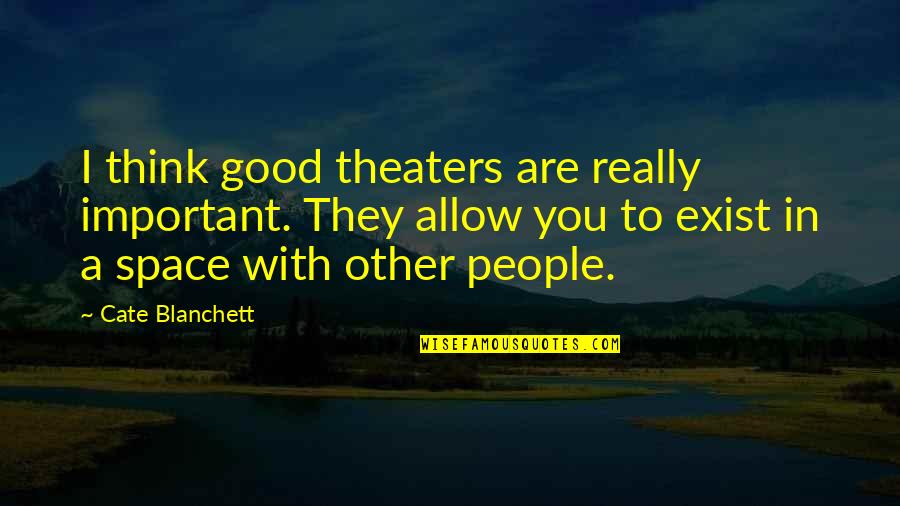 I think good theaters are really important. They allow you to exist in a space with other people. —
Cate Blanchett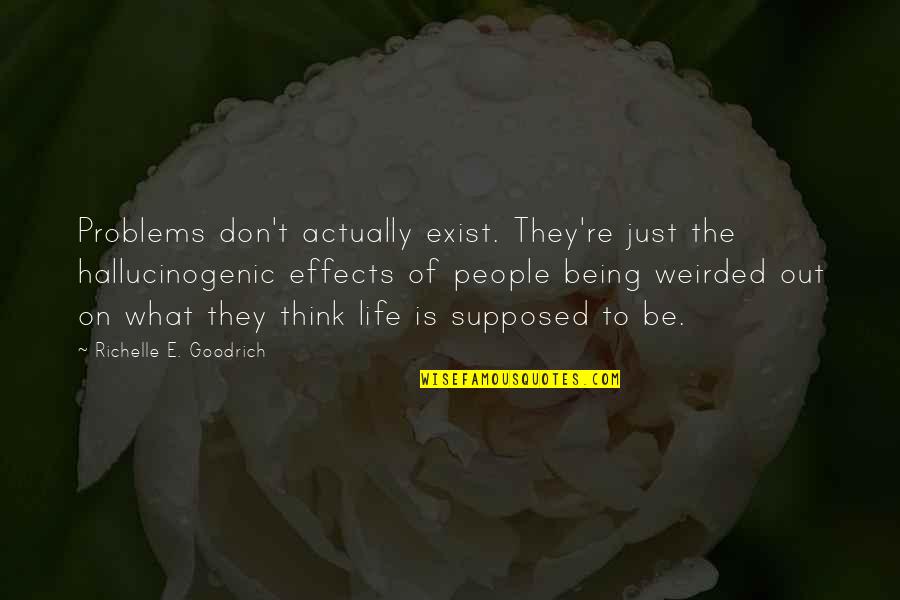 Problems don't actually exist. They're just the hallucinogenic effects of people being weirded out on what they think life is supposed to be. —
Richelle E. Goodrich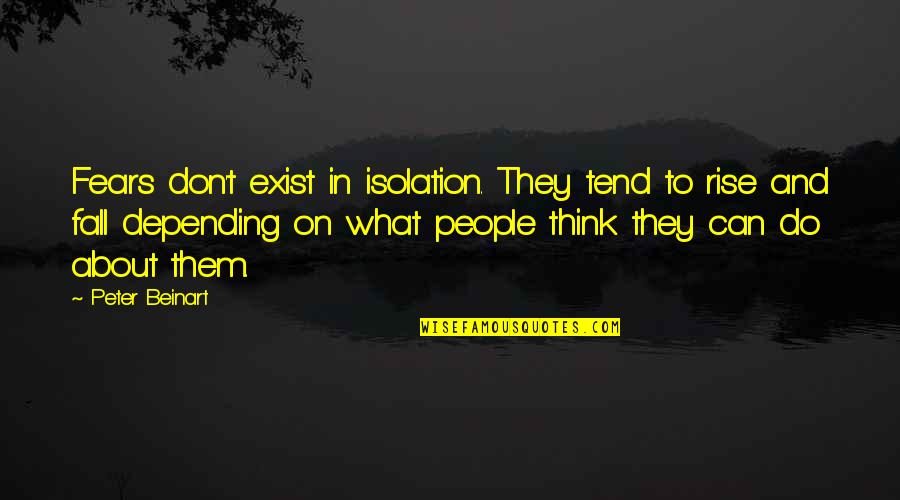 Fears don't exist in isolation. They tend to rise and fall depending on what people think they can do about them. —
Peter Beinart
I think that when you don't see the boundaries, you cross them without even knowing they exist in the first place. —
Marion Cotillard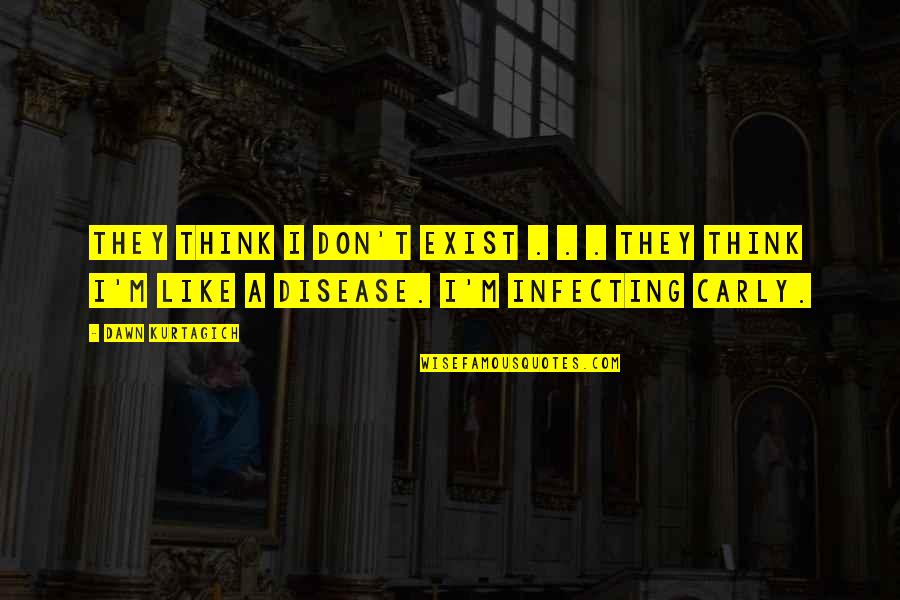 They think I don't exist . . . they think I'm like a disease. I'm infecting Carly. —
Dawn Kurtagich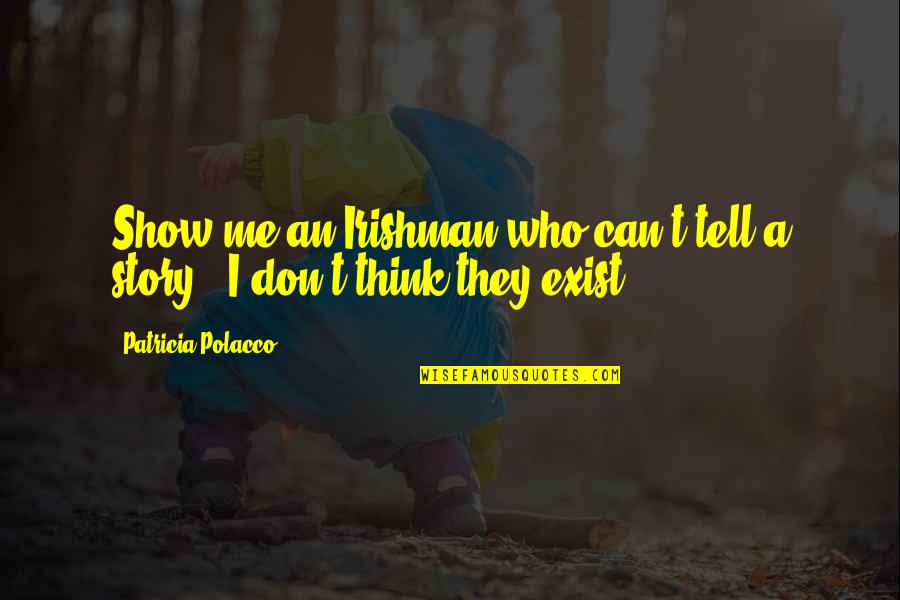 Show me an Irishman who can't tell a story - I don't
think they exist
. —
Patricia Polacco