Thick & Thin Quotes
Collection of top 30 famous quotes about Thick & Thin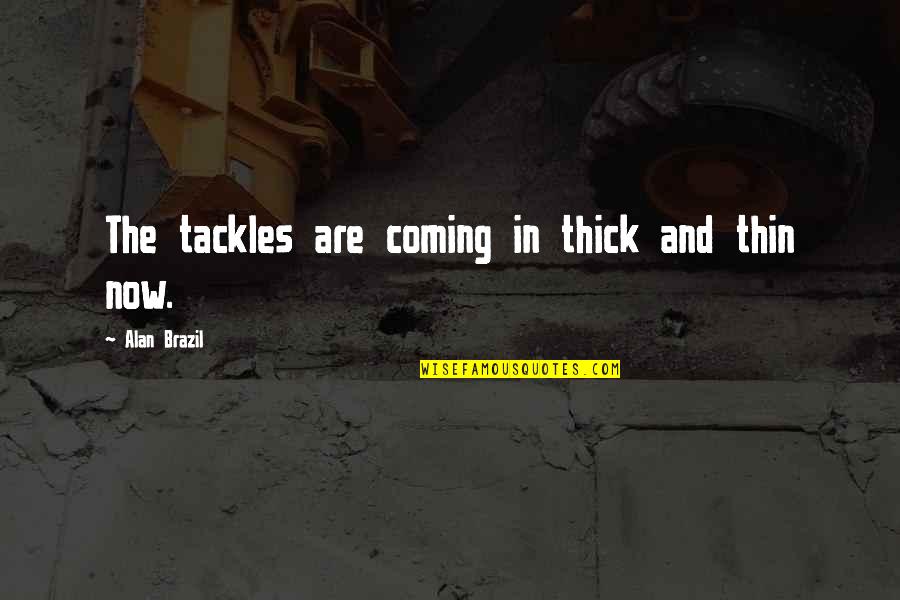 The tackles are coming in thick and thin now.
—
Alan Brazil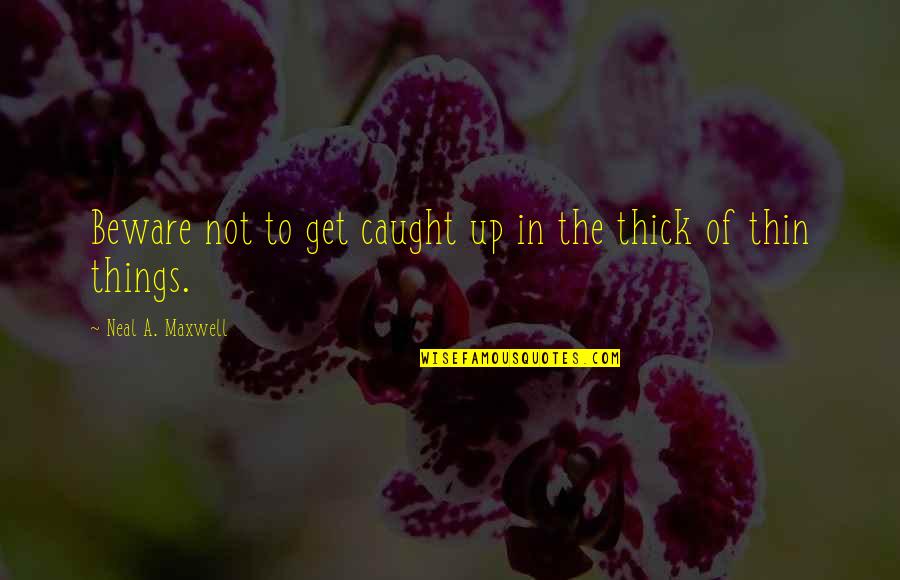 Beware not to get caught up in the thick of thin things.
—
Neal A. Maxwell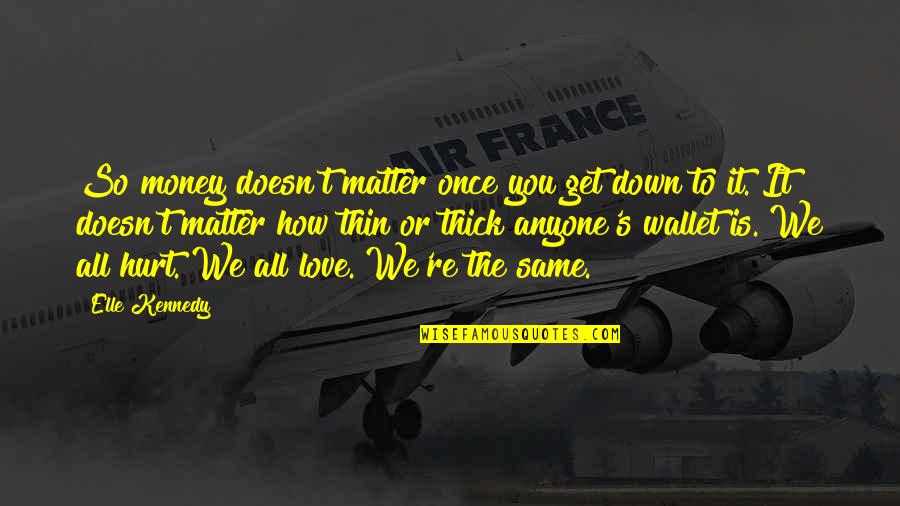 So money doesn't matter once you get down to it. It doesn't matter how thin or thick anyone's wallet is. We all hurt. We all love. We're the same.
—
Elle Kennedy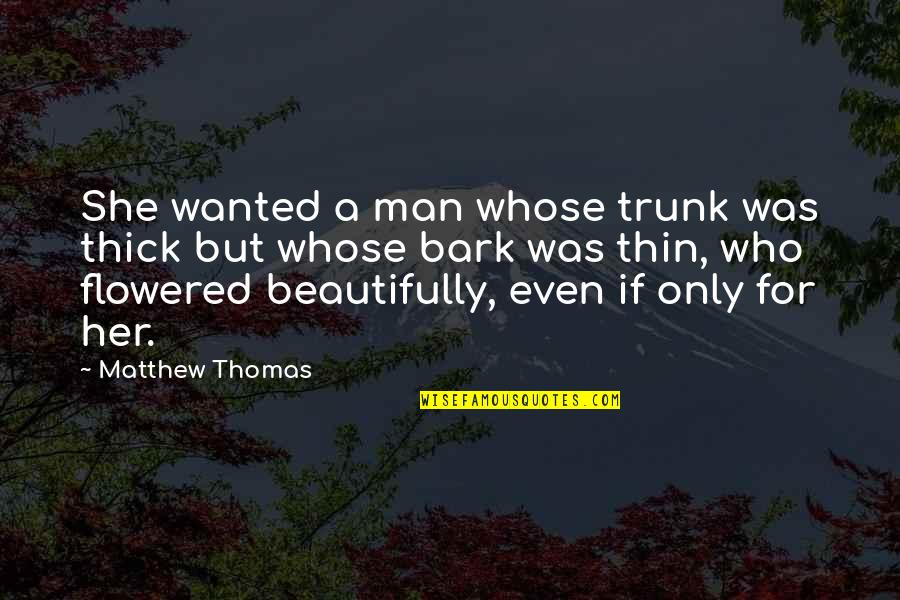 She wanted a man whose trunk was thick but whose bark was thin, who flowered beautifully, even if only for her.
—
Matthew Thomas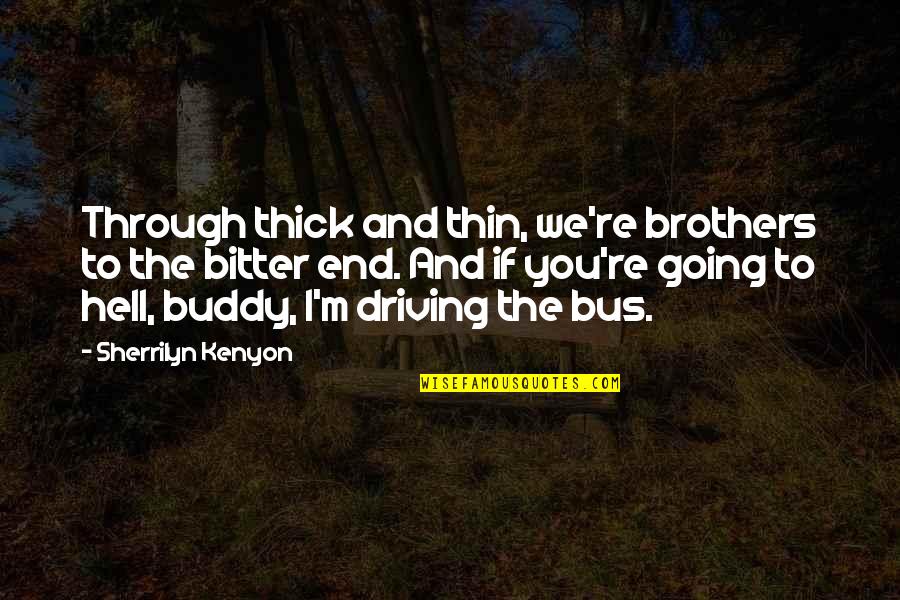 Through thick and thin, we're brothers to the bitter end. And if you're going to hell, buddy, I'm driving the bus.
—
Sherrilyn Kenyon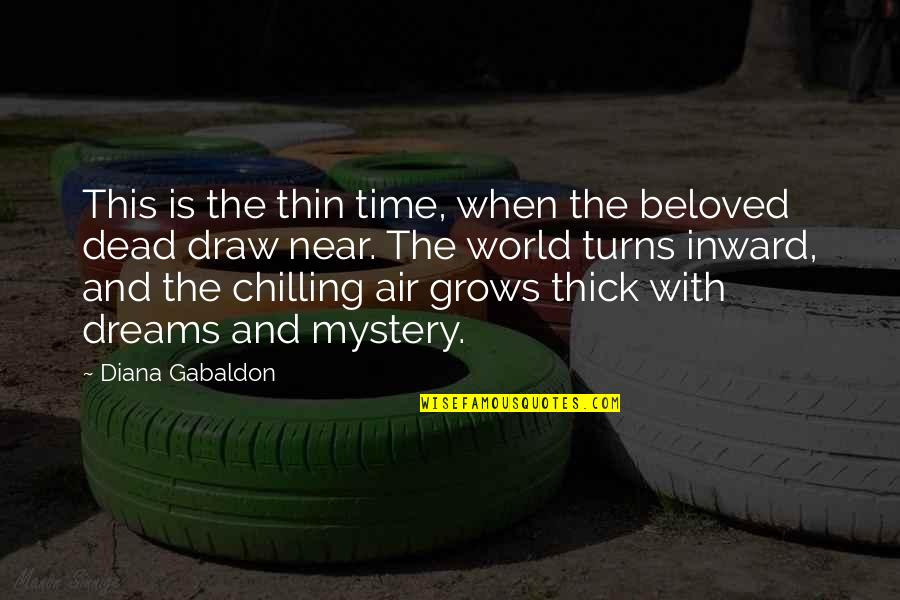 This is the thin time, when the beloved dead draw near. The world turns inward, and the chilling air grows thick with dreams and mystery.
—
Diana Gabaldon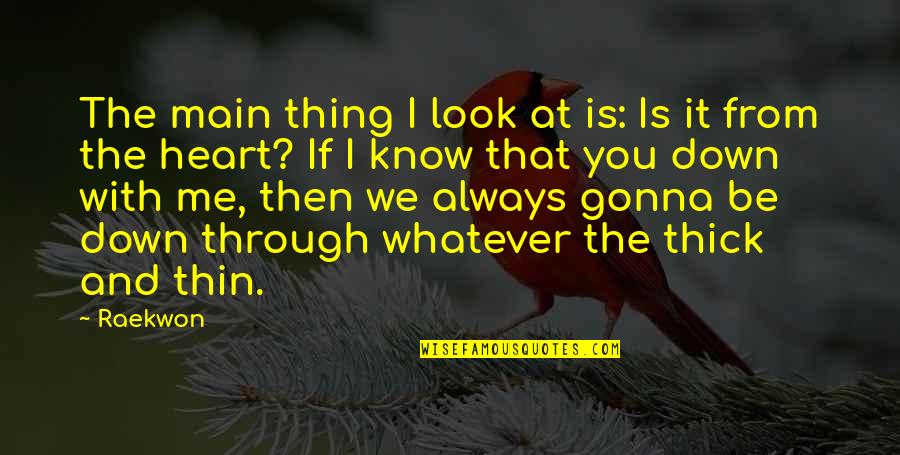 The main thing I look at is: Is it from the heart? If I know that you down with me, then we always gonna be down through whatever the thick and thin.
—
Raekwon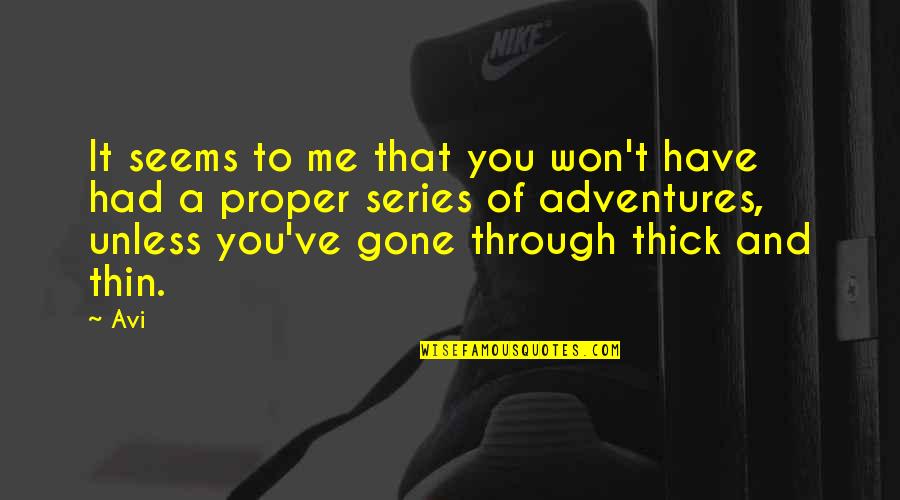 It seems to me that you won't have had a proper series of adventures, unless you've gone through thick and thin.
—
Avi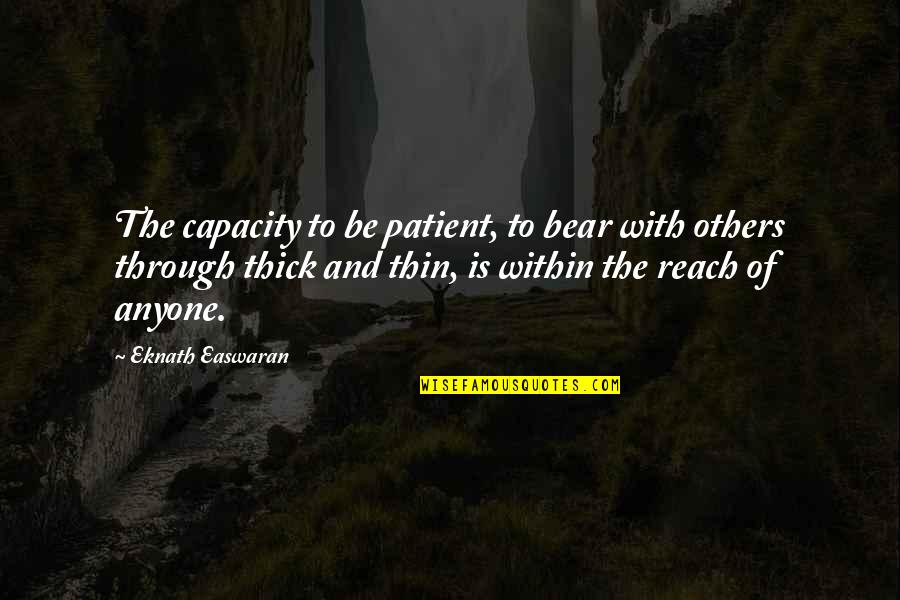 The capacity to be patient, to bear with others through thick and thin, is within the reach of anyone.
—
Eknath Easwaran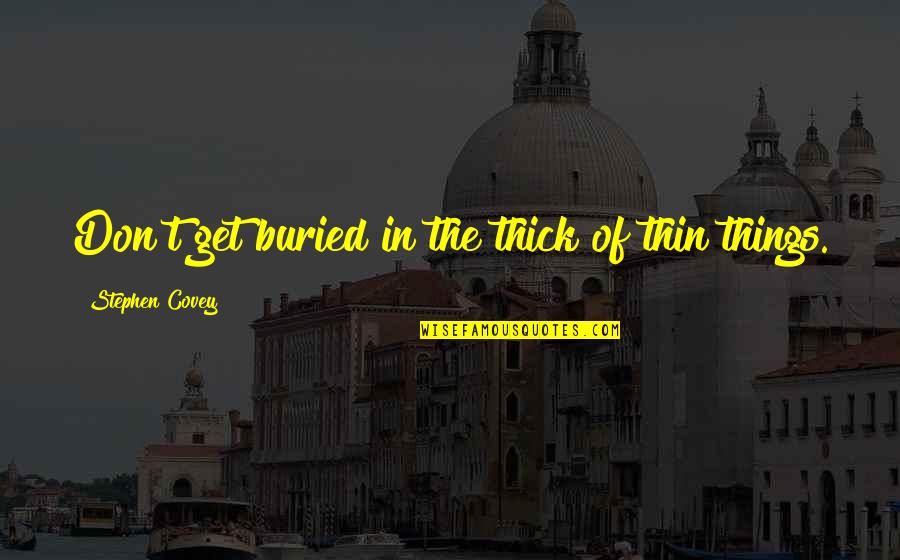 Don't get buried in the thick of thin things. —
Stephen Covey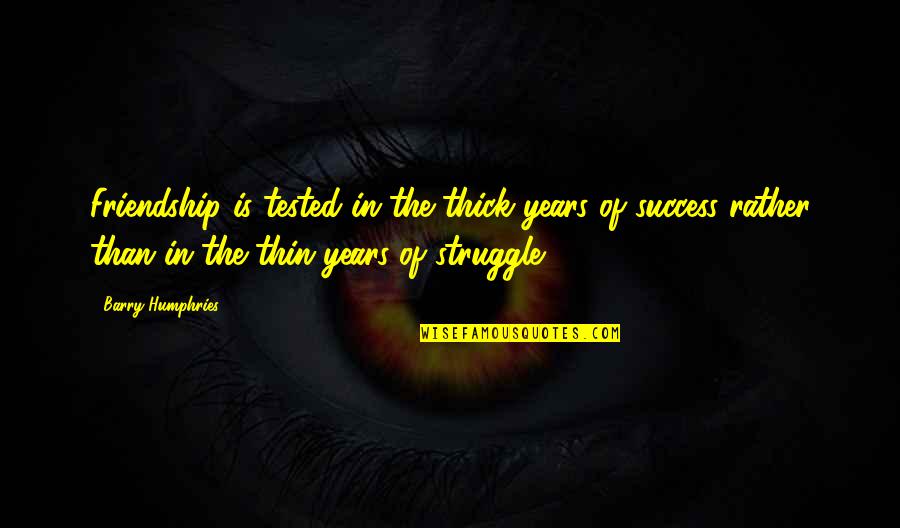 Friendship is tested in the thick years of success rather than in the thin years of struggle. —
Barry Humphries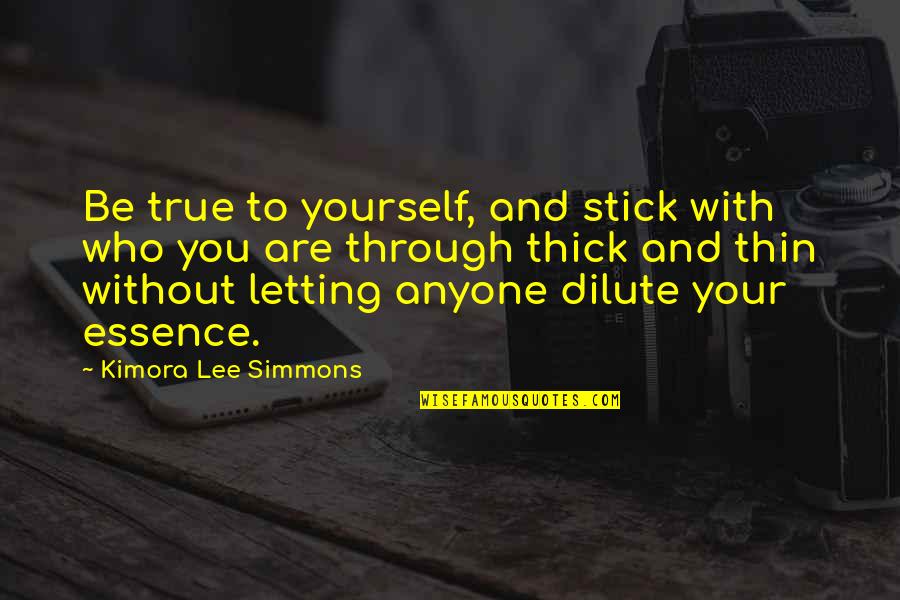 Be true to yourself, and stick with who you are through thick and thin without letting anyone dilute your essence. —
Kimora Lee Simmons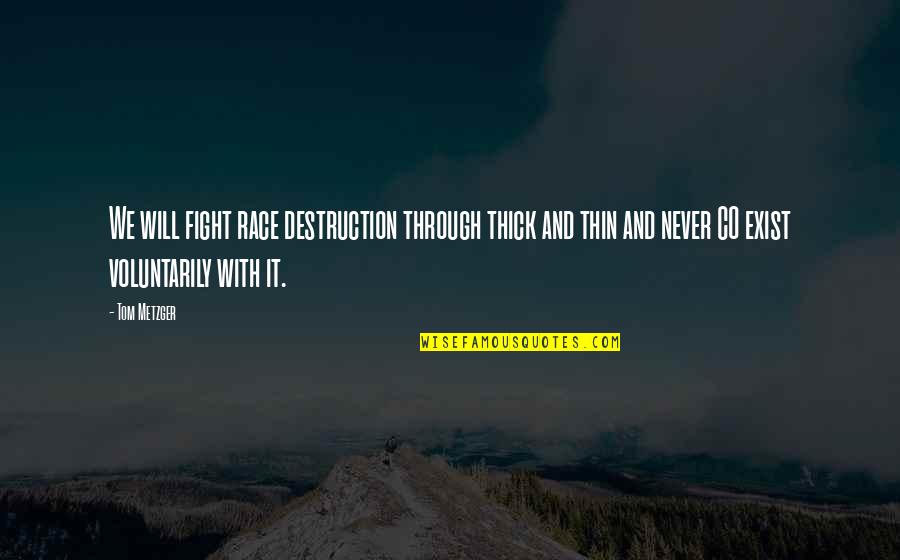 We will fight race destruction through thick and thin and never CO exist voluntarily with it. —
Tom Metzger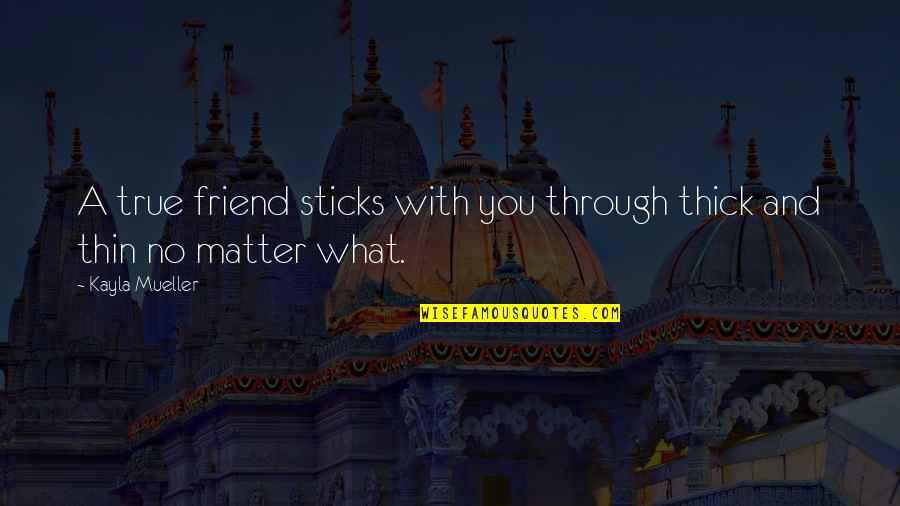 A true friend sticks with you through thick and thin no matter what. —
Kayla Mueller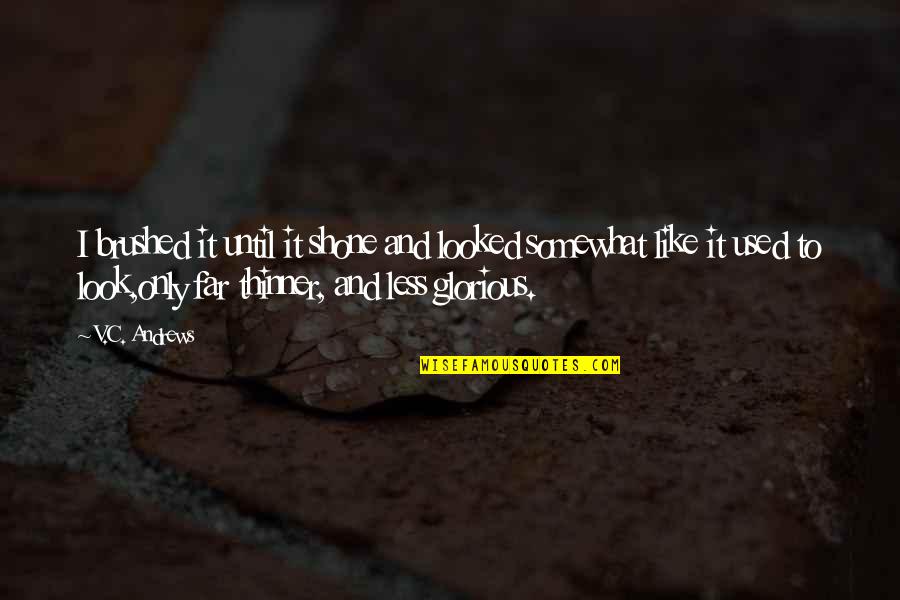 I brushed it until it shone and looked somewhat like it used to look,
only far thinner, and less glorious. —
V.C. Andrews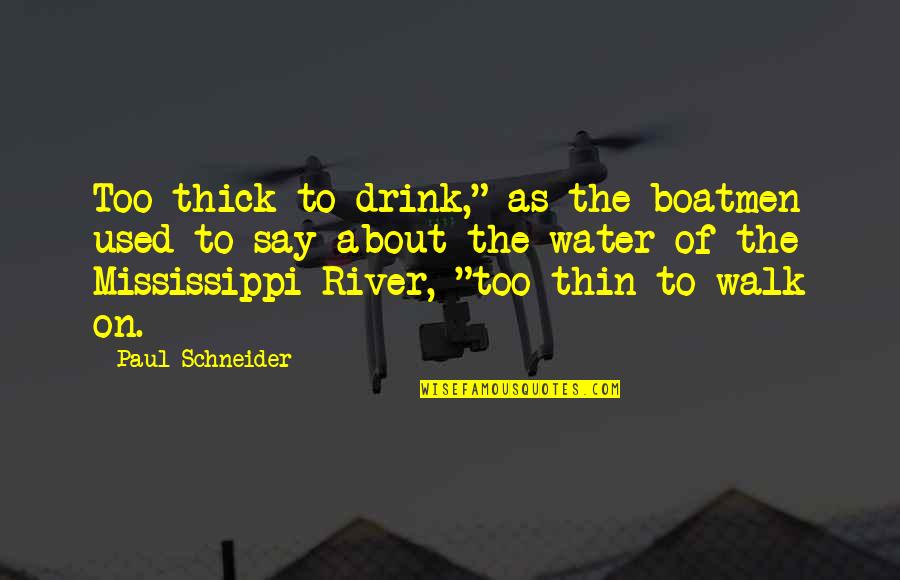 Too thick to drink," as the boatmen used to say about the water of the Mississippi River, "too thin to walk on. —
Paul Schneider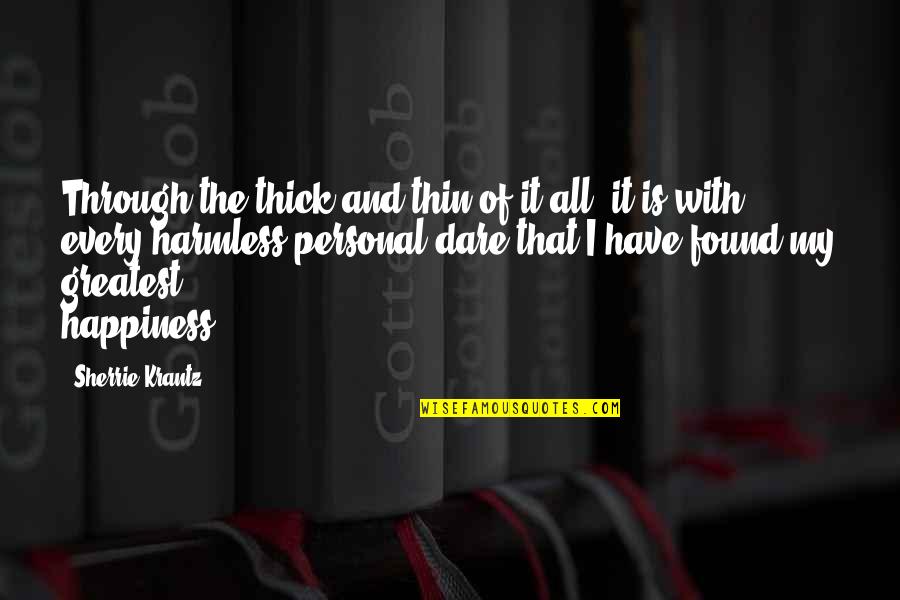 Through the thick and thin of it all, it is with every harmless personal dare that I have found my greatest happiness. —
Sherrie Krantz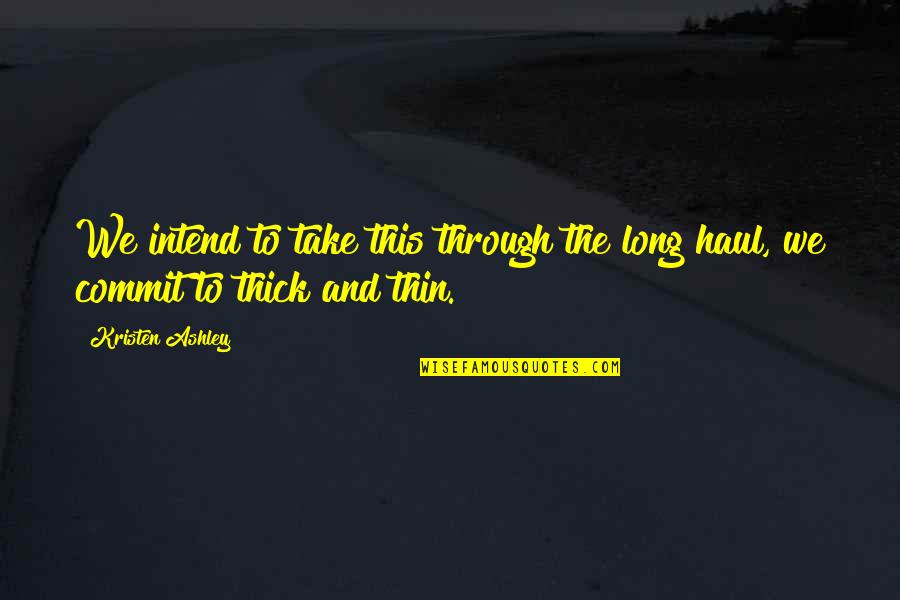 We intend to take this through the long haul, we commit to thick and thin. —
Kristen Ashley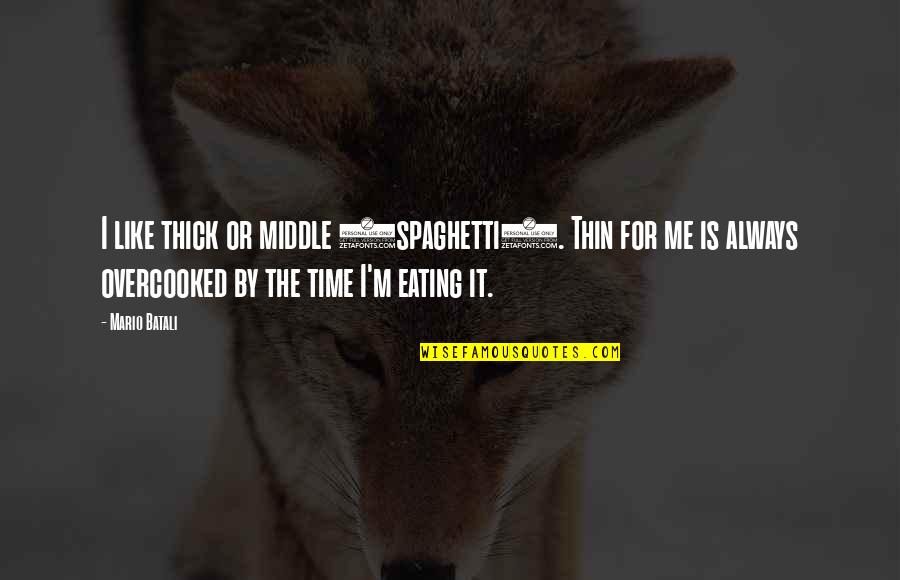 I like thick or middle (spaghetti). Thin for me is always overcooked by the time I'm eating it. —
Mario Batali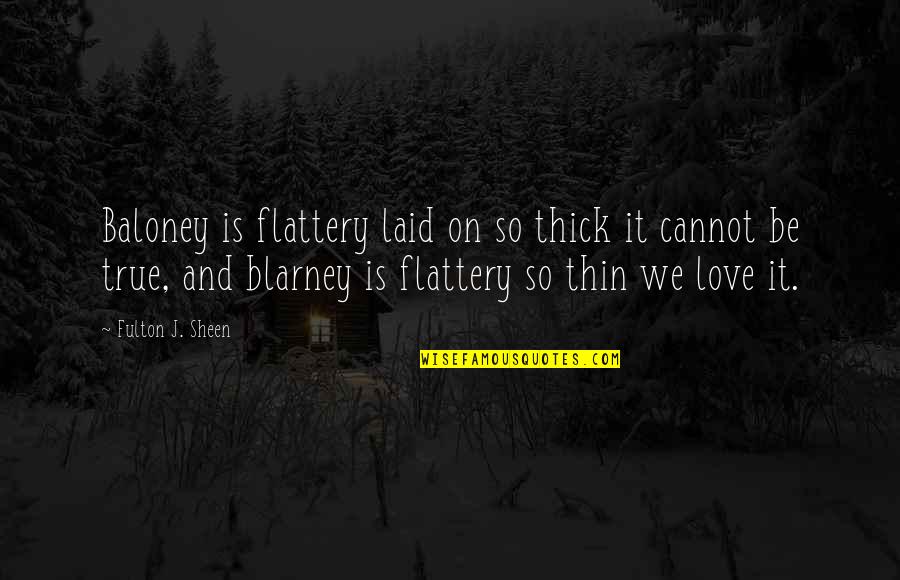 Baloney is flattery laid on so thick it cannot be true, and blarney is flattery so thin we love it. —
Fulton J. Sheen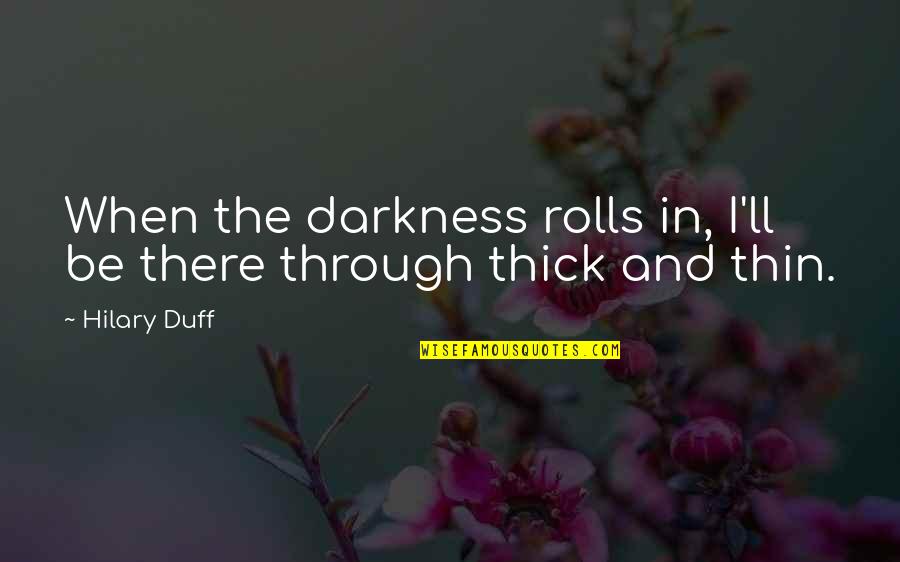 When the darkness rolls in, I'll be there through thick and thin. —
Hilary Duff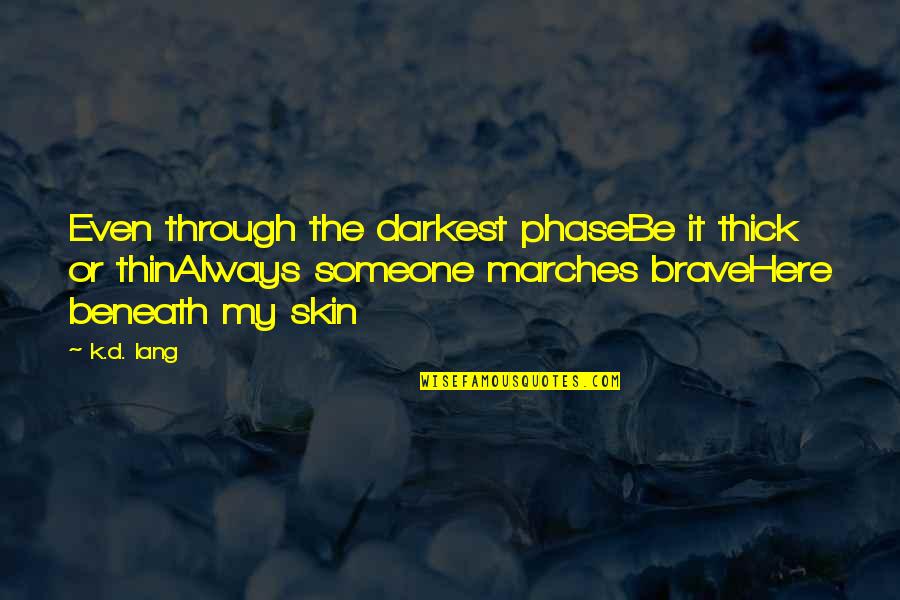 Even through the darkest phase
Be it thick or thin
Always someone marches brave
Here beneath my skin —
K.d. Lang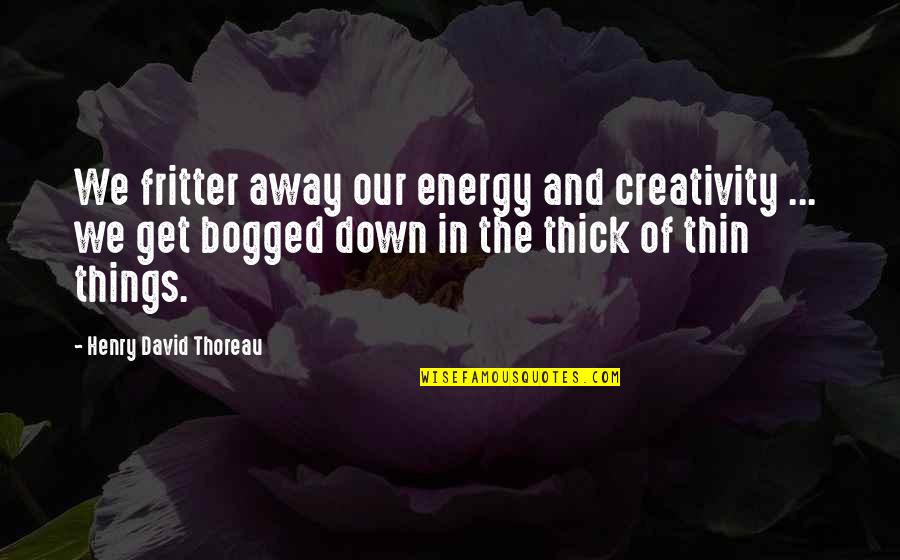 We fritter away our energy and creativity ...
we get bogged down in the thick of thin things. —
Henry David Thoreau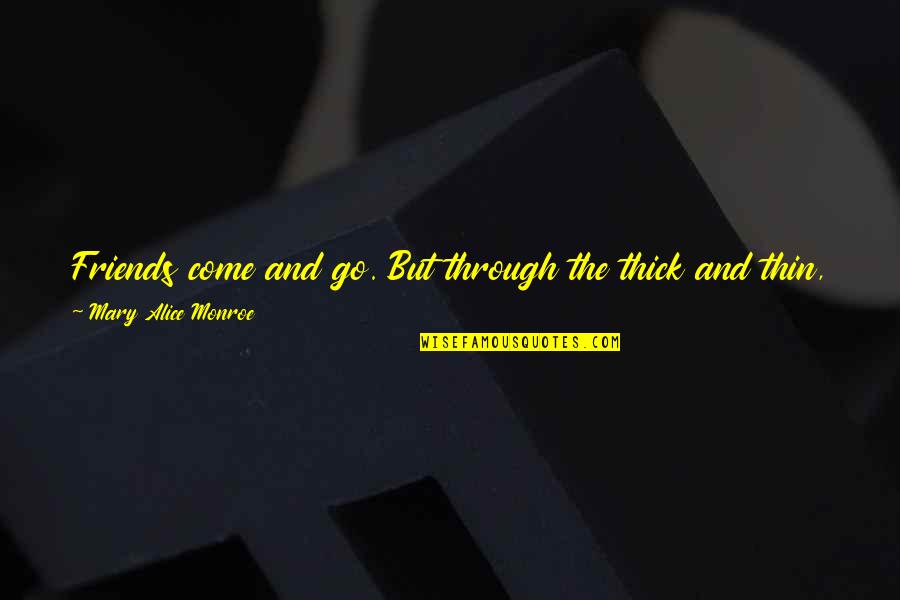 Friends come and go. But through the thick and thin, the good and bad, you can only ever count on your family. That's the heart of it. Family. —
Mary Alice Monroe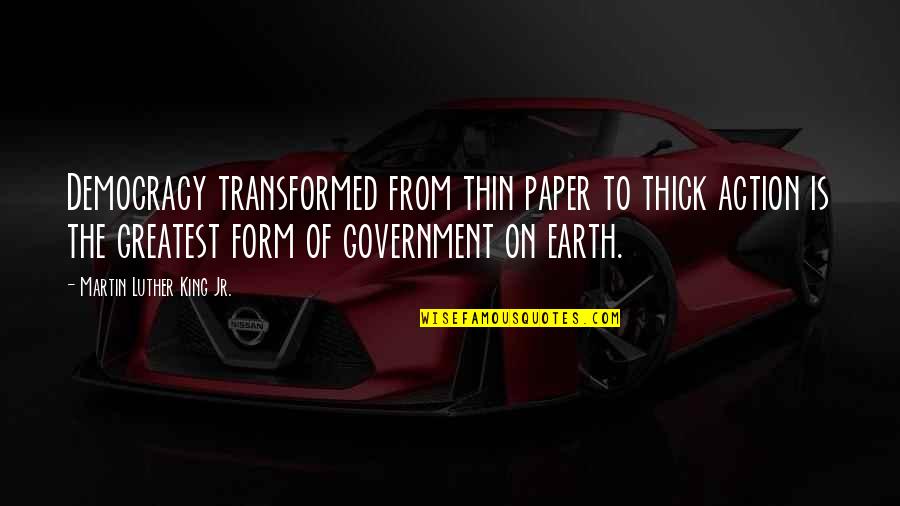 Democracy transformed from thin paper to thick action is the greatest form of government on earth. —
Martin Luther King Jr.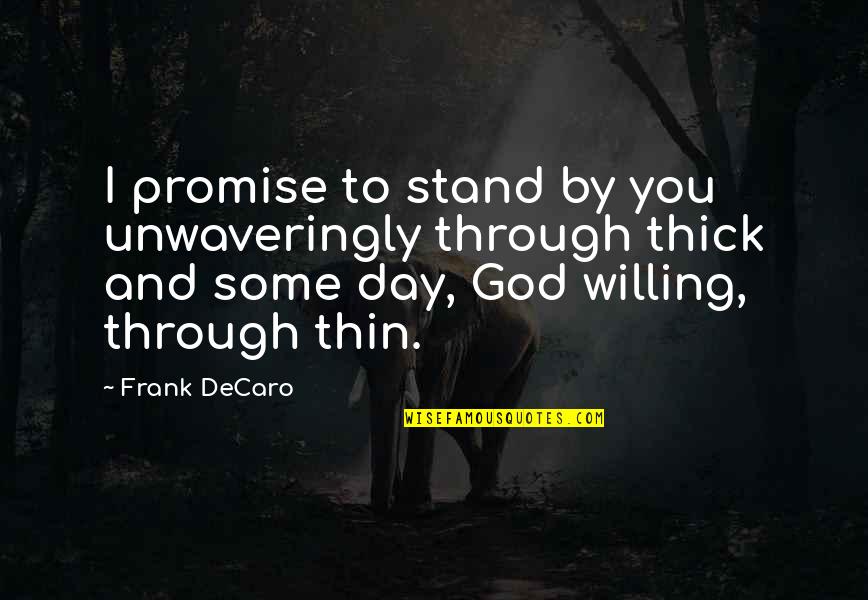 I promise to stand by you unwaveringly through thick and some day, God willing, through thin. —
Frank DeCaro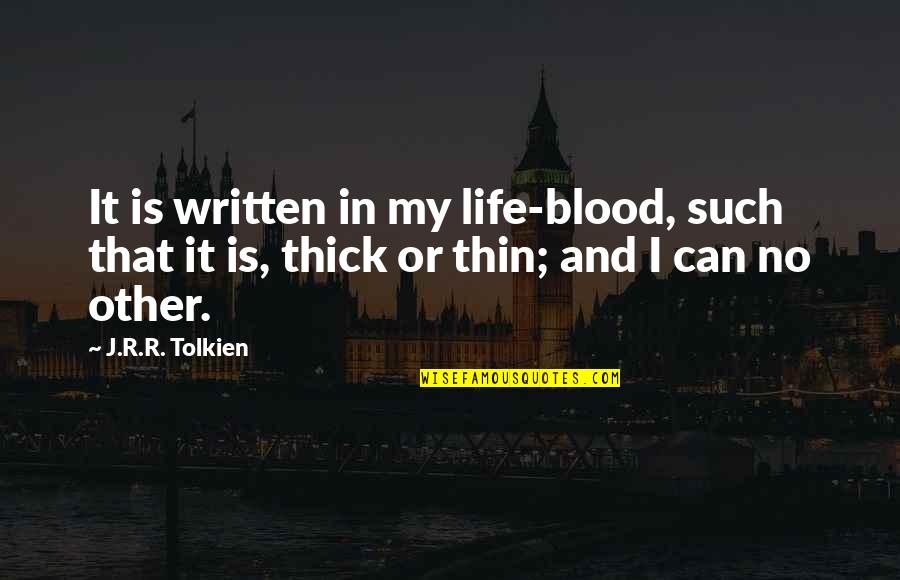 It is written in my life-blood, such that it is, thick or thin; and I can no other. —
J.R.R. Tolkien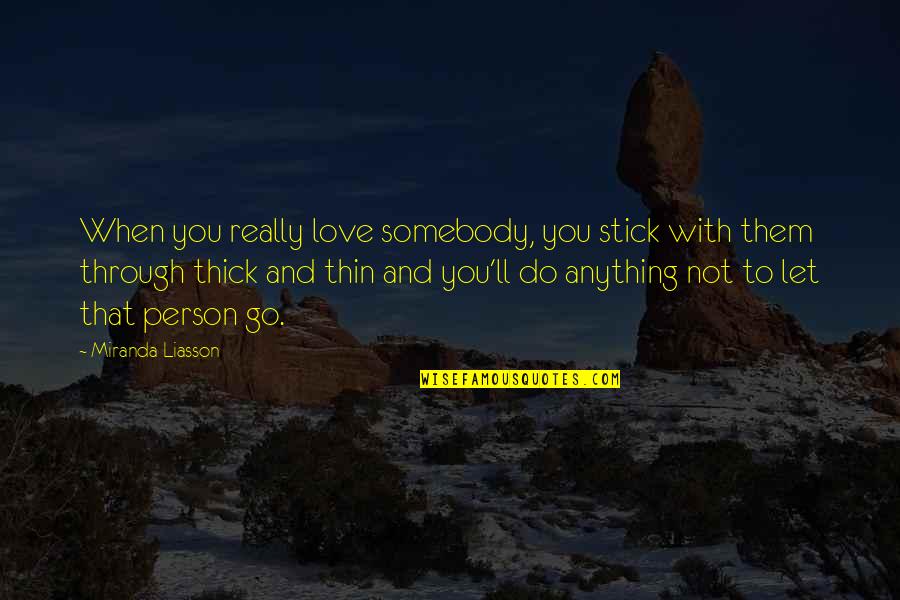 When you really love somebody, you stick with them through thick and thin and you'll do anything not to let that person go. —
Miranda Liasson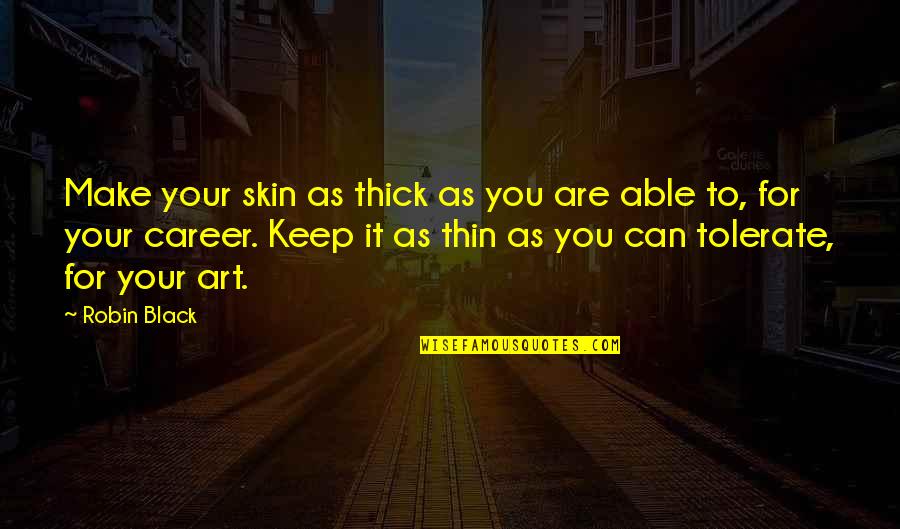 Make your skin as thick as you are able to, for your career. Keep it as thin as you can tolerate, for your art. —
Robin Black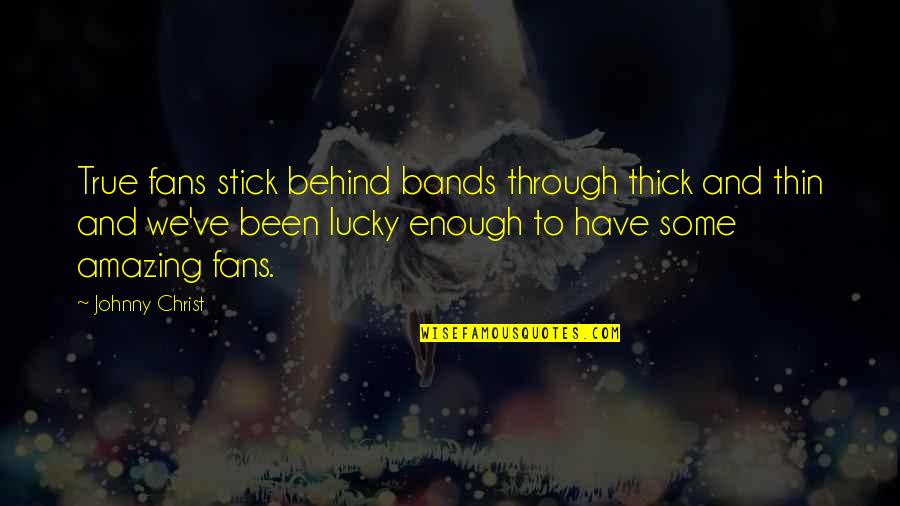 True fans stick behind bands through thick and thin and we've been lucky enough to have some amazing fans. —
Johnny Christ