There's Always Someone Better Quotes
Collection of top 39 famous quotes about There's Always Someone Better
There's Always Someone Better Quotes & Sayings
Happy to read and share the best inspirational There's Always Someone Better quotes, sayings and quotations on Wise Famous Quotes.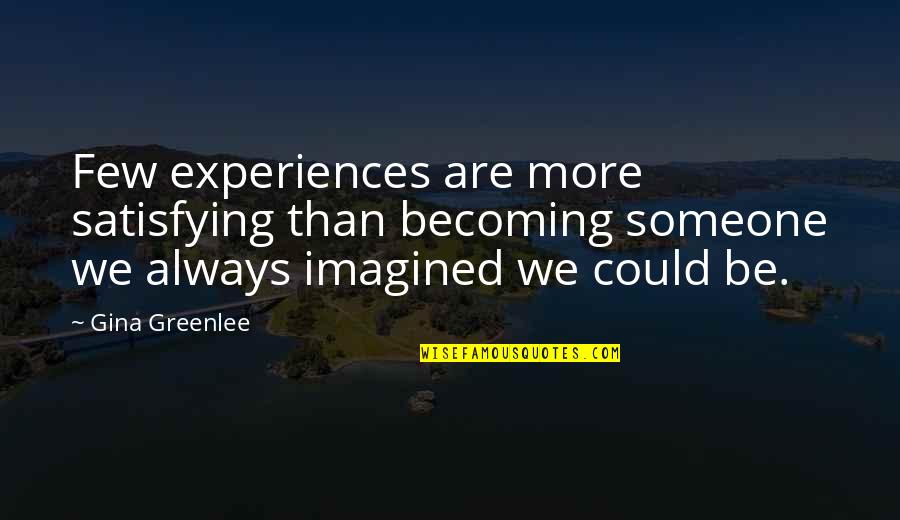 Few experiences are more satisfying than becoming someone we always imagined we could be.
—
Gina Greenlee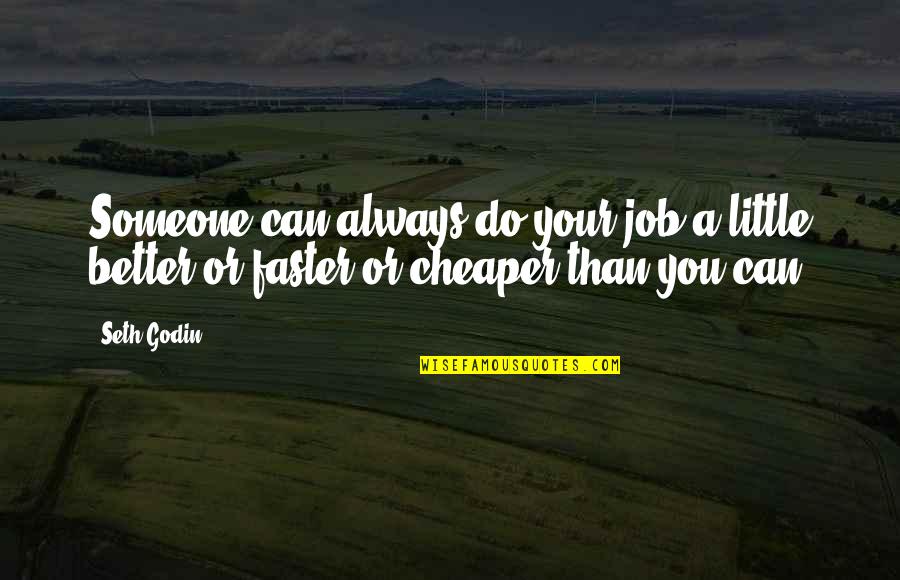 Someone can always do your job a little better or faster or cheaper than you can.
—
Seth Godin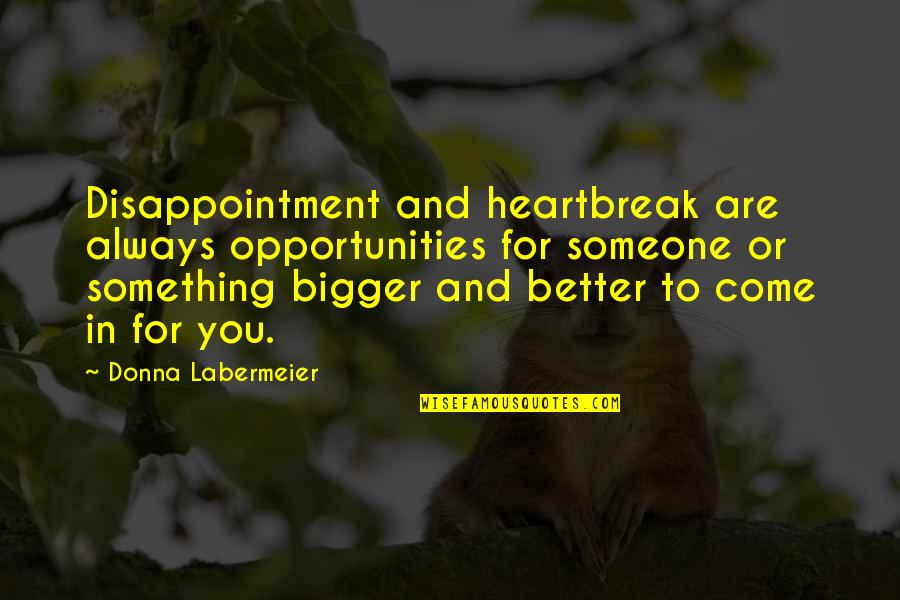 Disappointment and heartbreak are always opportunities for someone or something bigger and better to come in for you.
—
Donna Labermeier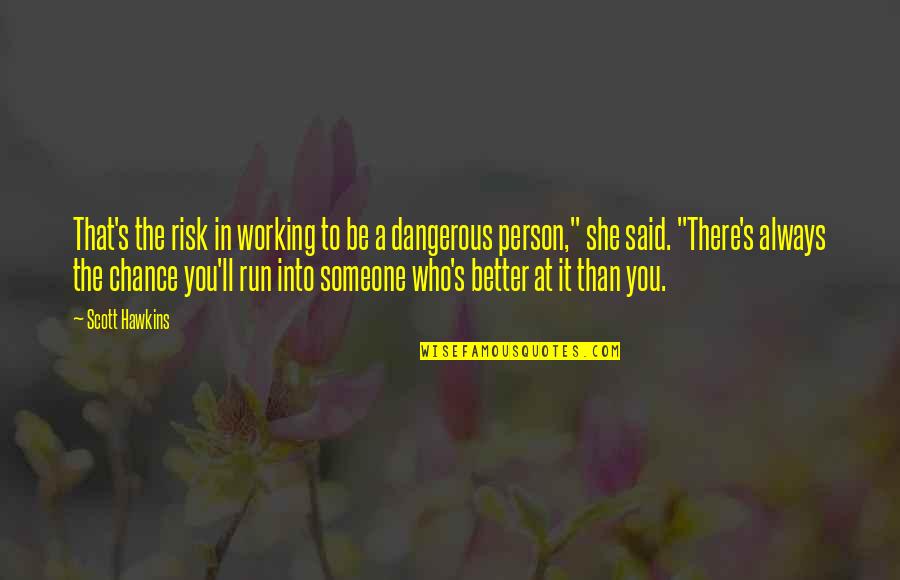 That's the risk in working to be a dangerous person," she said. "There's always the chance you'll run into someone who's better at it than you.
—
Scott Hawkins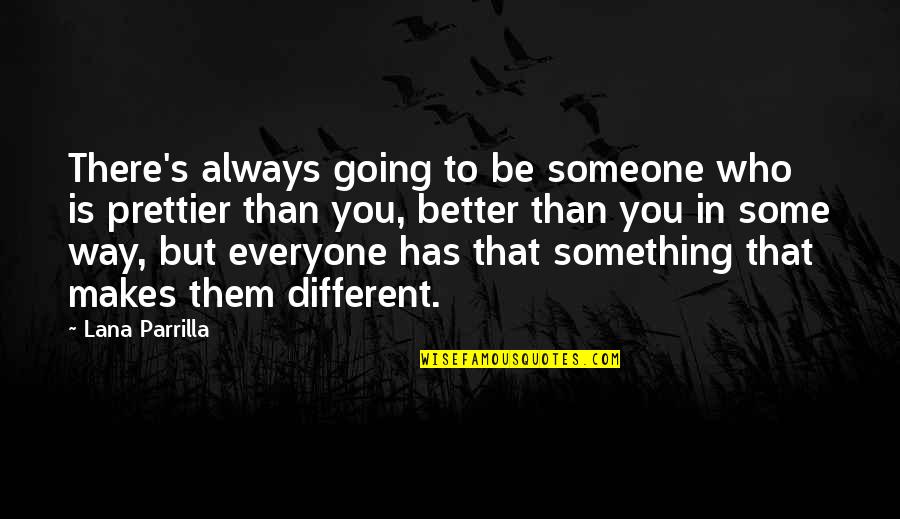 There's always going to be someone who is prettier than you, better than you in some way, but everyone has that something that makes them different.
—
Lana Parrilla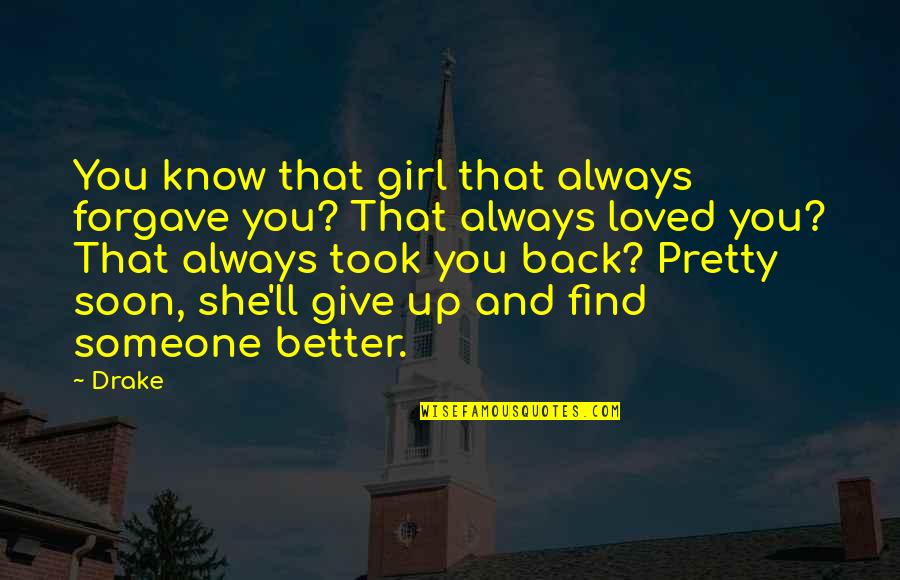 You know that girl that always forgave you? That always loved you? That always took you back? Pretty soon, she'll give up and find someone better. —
Drake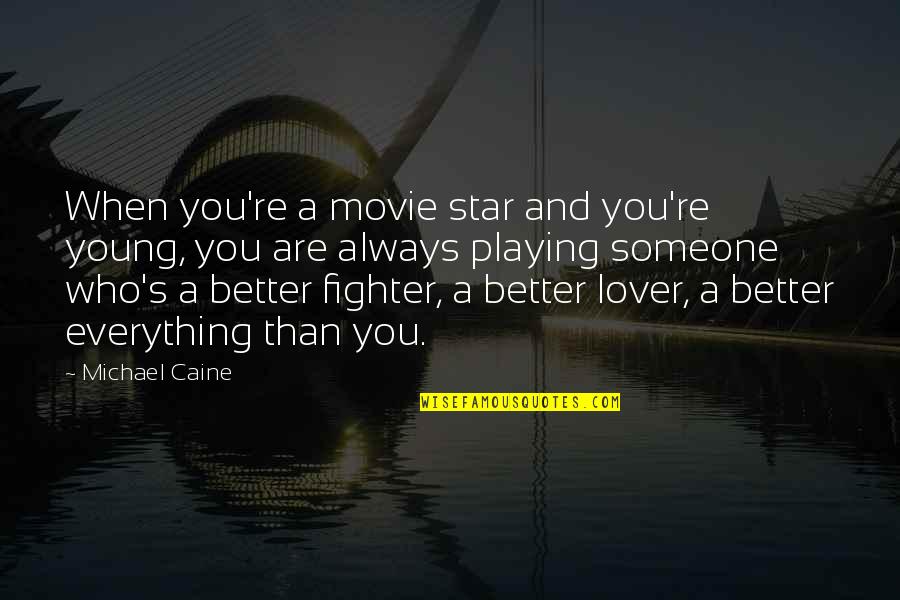 When you're a movie star and you're young, you are always playing someone who's a better fighter, a better lover, a better everything than you. —
Michael Caine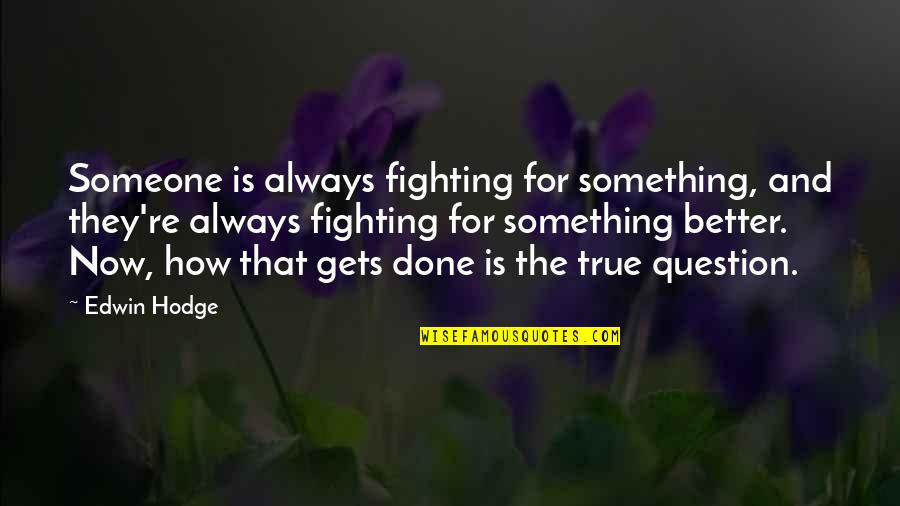 Someone is always fighting for something, and they're always fighting for something better. Now, how that gets done is the true question. —
Edwin Hodge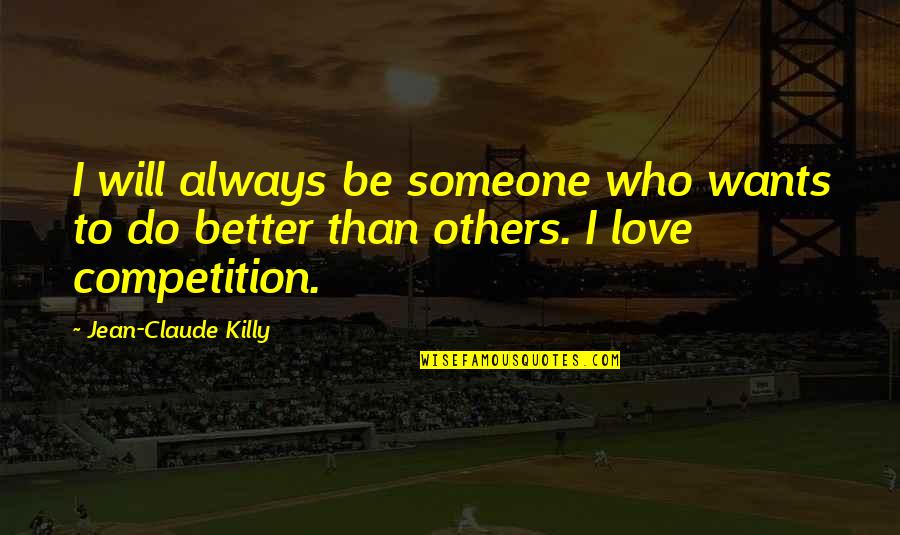 I will always be someone who wants to do better than others. I love competition. —
Jean-Claude Killy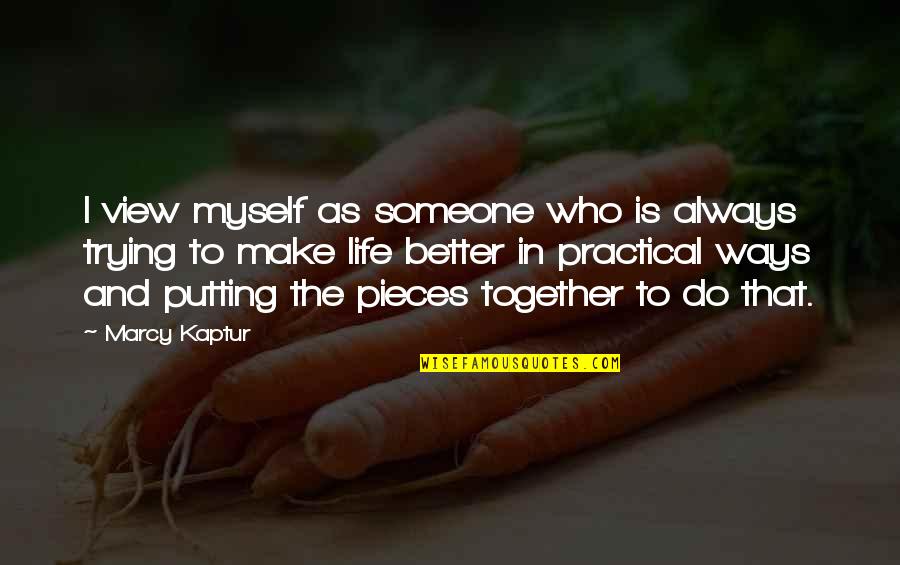 I view myself as someone who is always trying to make life better in practical ways and putting the pieces together to do that. —
Marcy Kaptur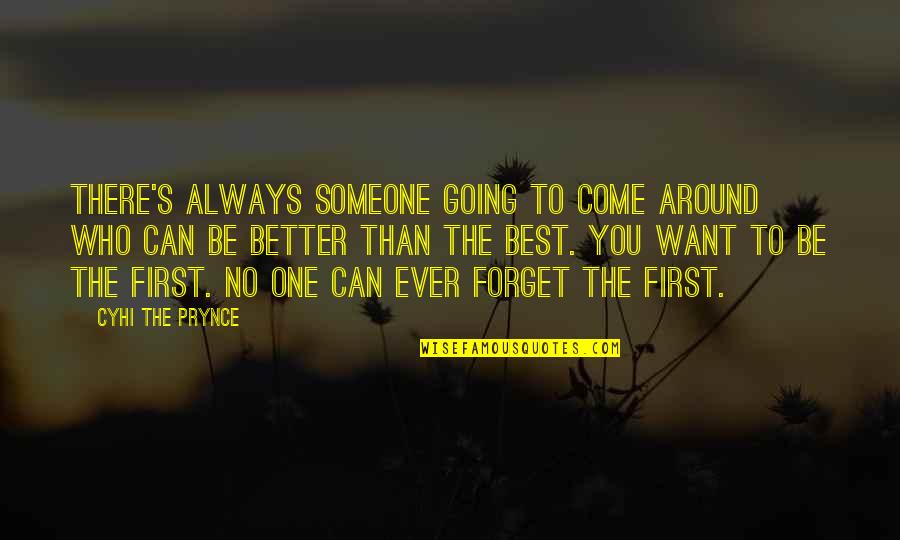 There's always someone going to come around who can be better than the best. You want to be the first. No one can ever forget the first. —
Cyhi The Prynce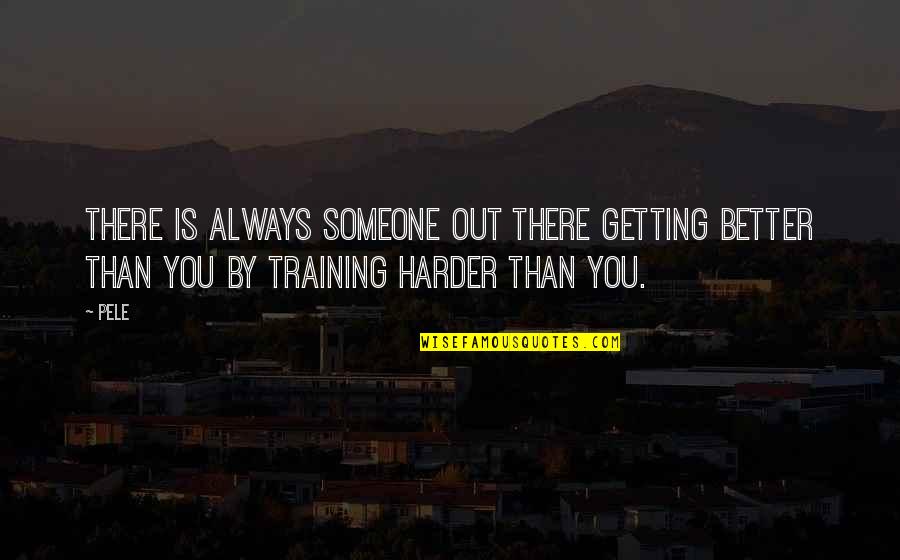 There is always someone out there getting better than you by training harder than you. —
Pele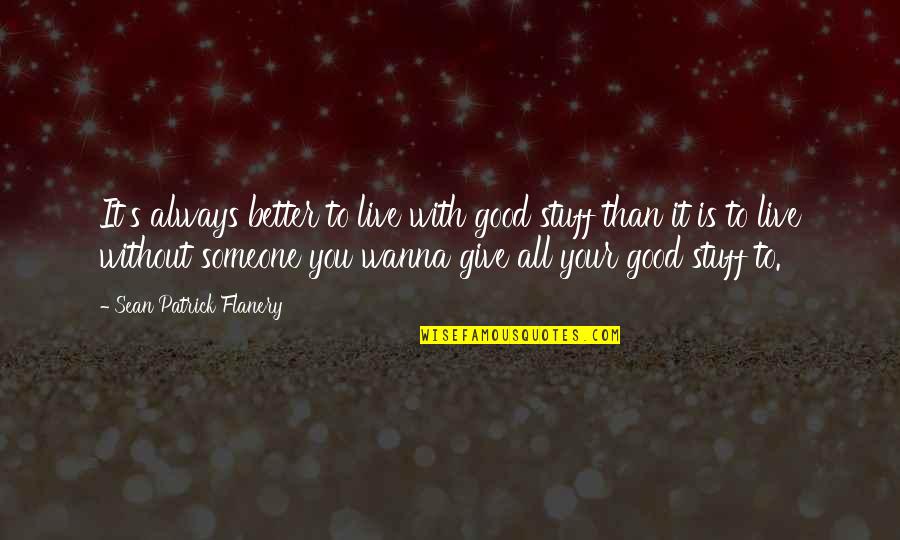 It's always better to live with good stuff than it is to live without someone you wanna give all your good stuff to. —
Sean Patrick Flanery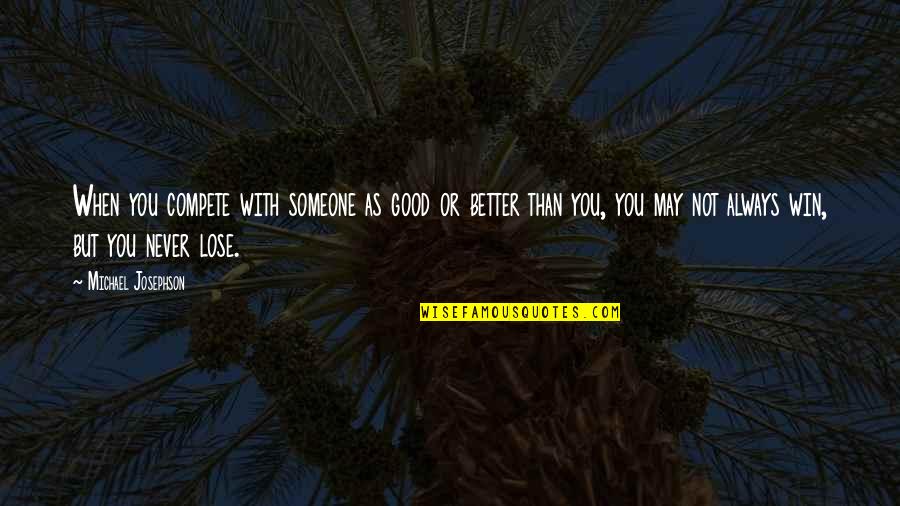 When you compete with someone as good or better than you, you may not always win, but you never lose. —
Michael Josephson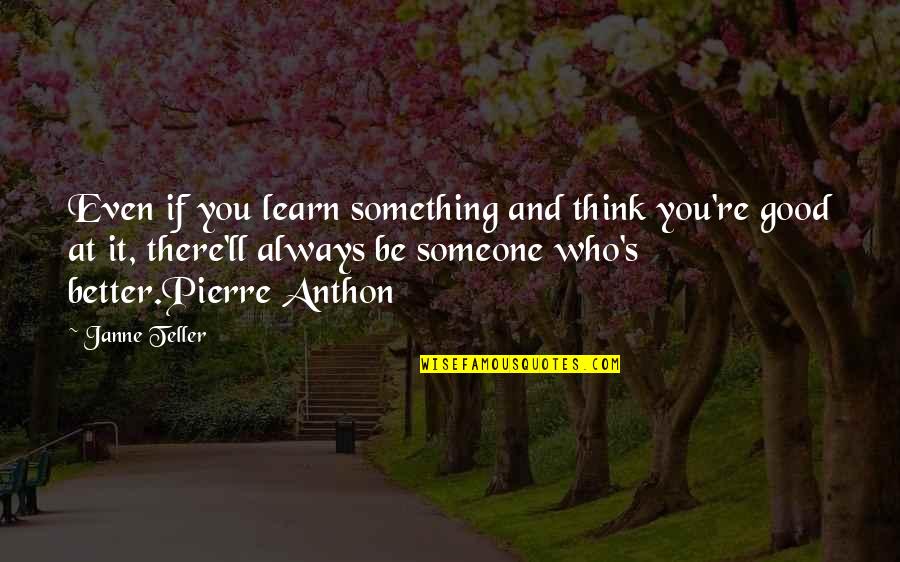 Even if you learn something and think you're good at it, there'll always be someone who's better.
Pierre Anthon —
Janne Teller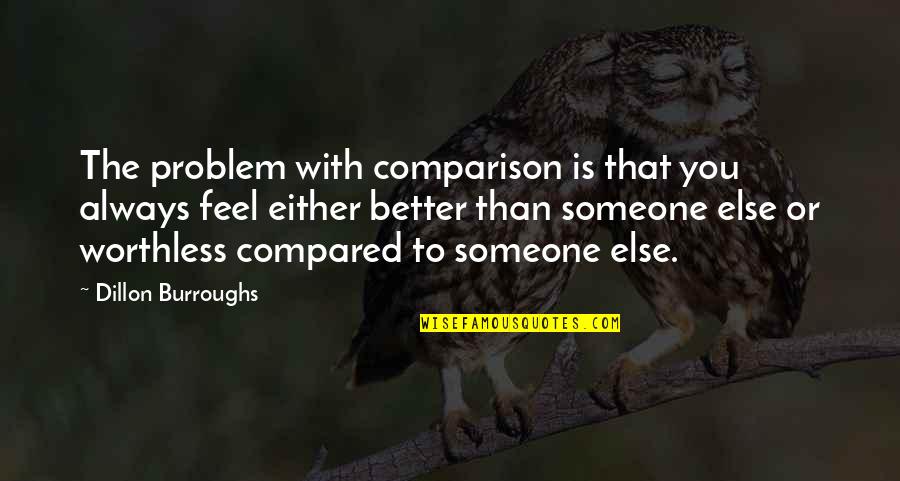 The problem with comparison is that you always feel either better than someone else or worthless compared to someone else. —
Dillon Burroughs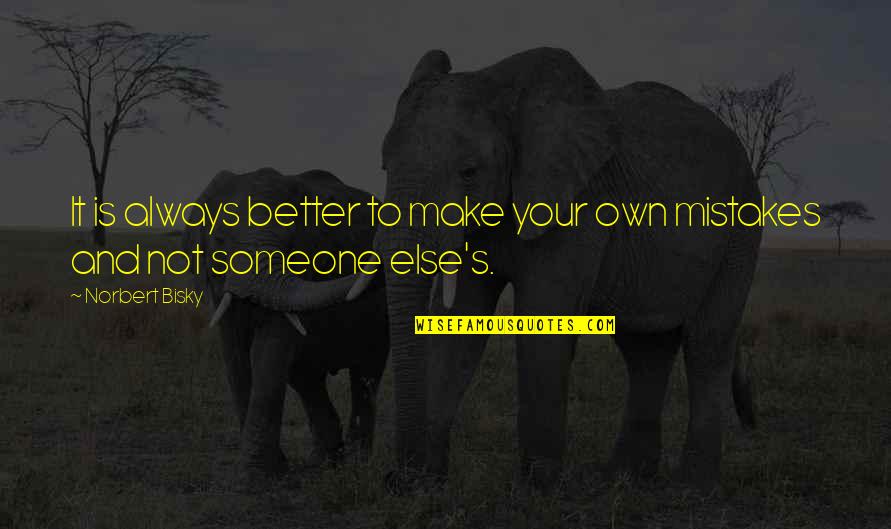 It is always better to make your own mistakes and not someone else's. —
Norbert Bisky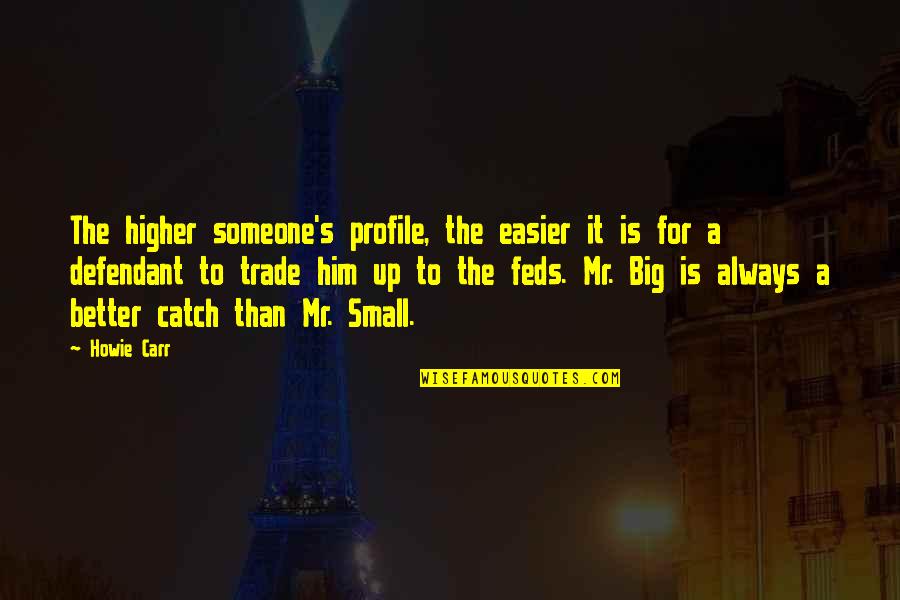 The higher someone's profile, the easier it is for a defendant to trade him up to the feds. Mr. Big is always a better catch than Mr. Small. —
Howie Carr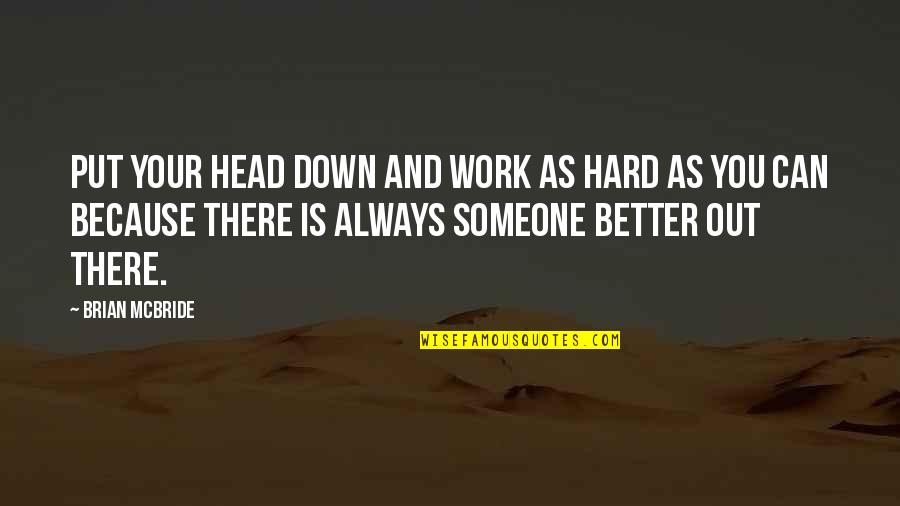 Put your head down and work as hard as you can because there is always someone better out there. —
Brian McBride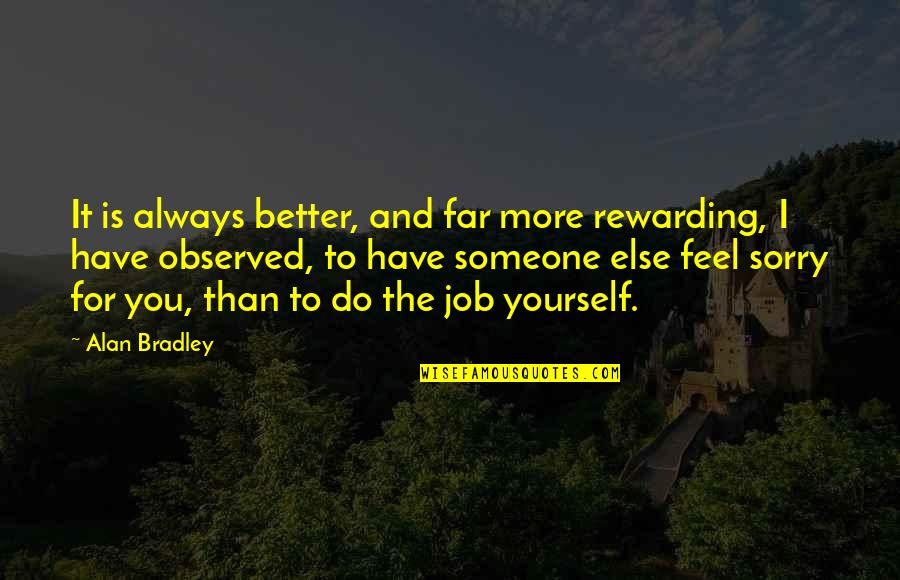 It is always better, and far more rewarding, I have observed, to have someone else feel sorry for you, than to do the job yourself. —
Alan Bradley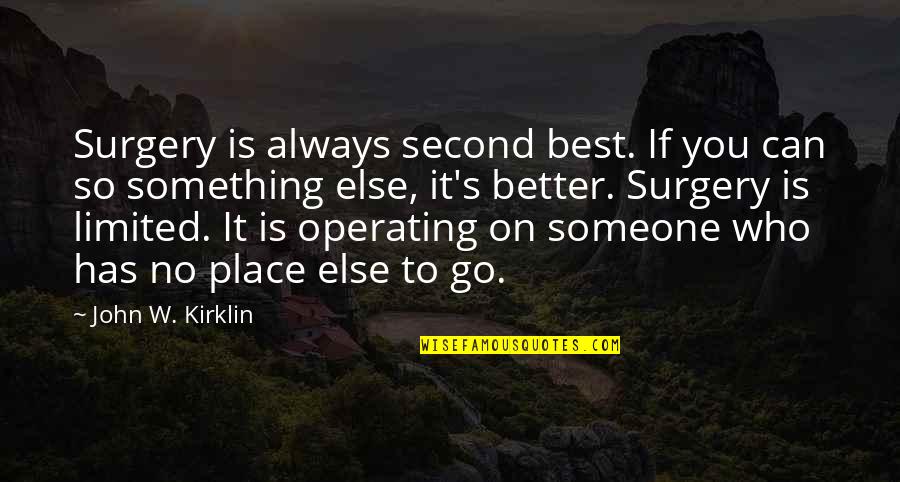 Surgery is always second best. If you can so something else, it's better. Surgery is limited. It is operating on someone who has no place else to go. —
John W. Kirklin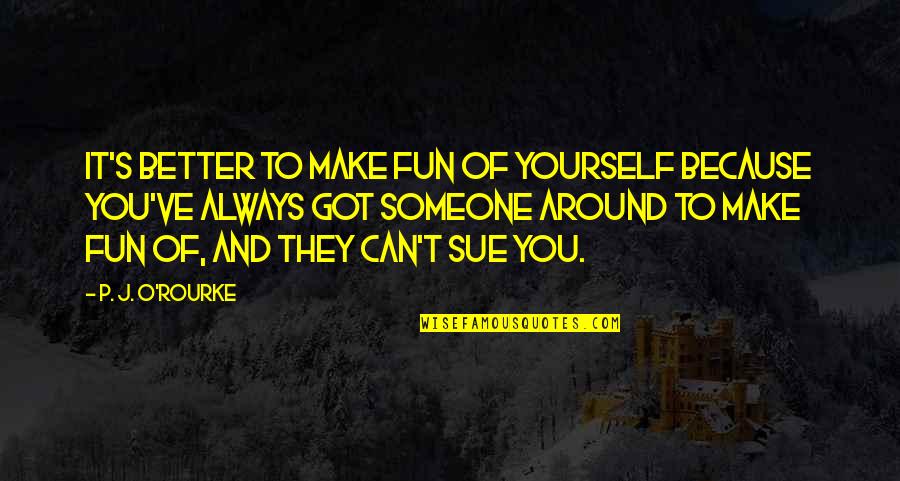 It's better to make fun of yourself because you've always got someone around to make fun of, and they can't sue you. —
P. J. O'Rourke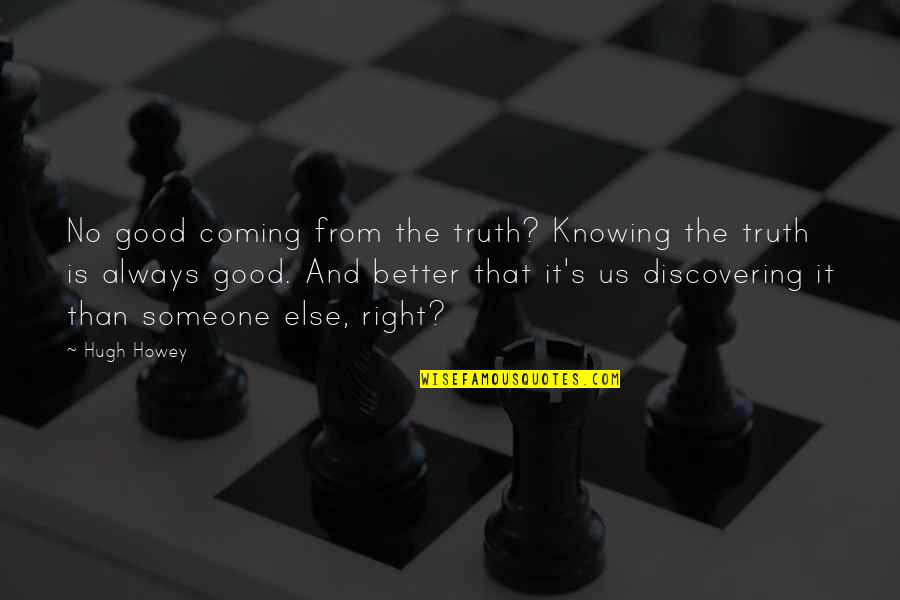 No good coming from the truth? Knowing the truth is always good. And better that it's us discovering it than someone else, right? —
Hugh Howey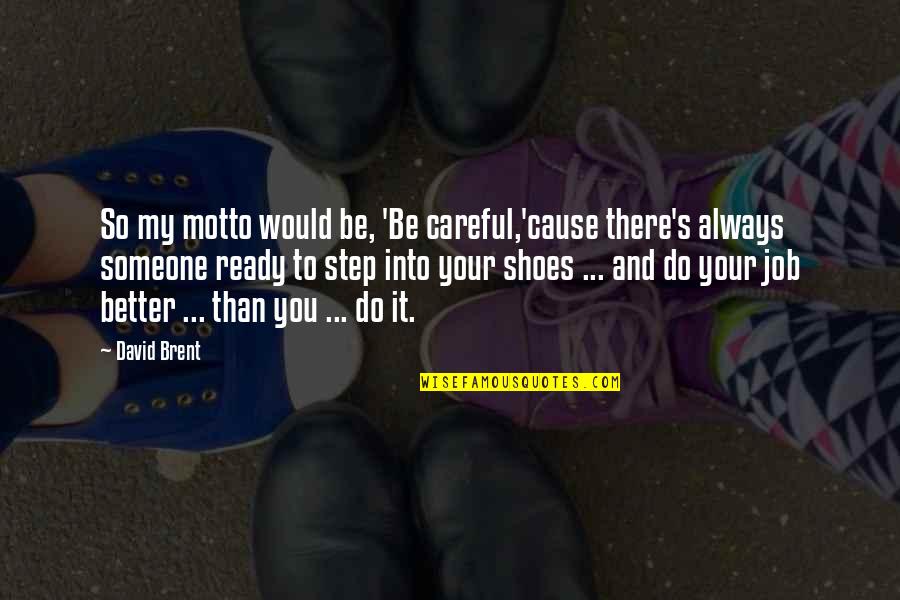 So my motto would be, 'Be careful,'cause there's always someone ready to step into your shoes ... and do your job better ... than you ... do it. —
David Brent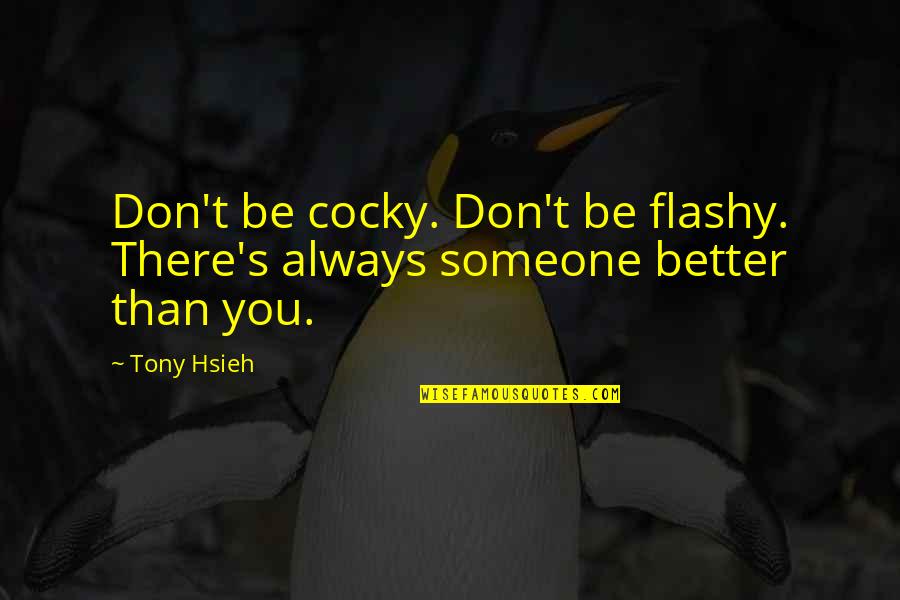 Don't be cocky. Don't be flashy.
There's always someone better
than you. —
Tony Hsieh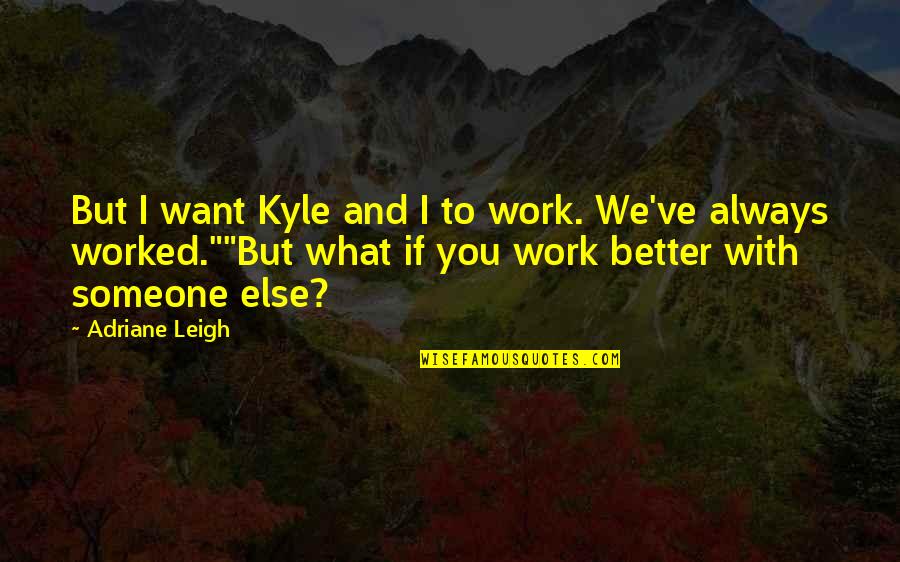 But I want Kyle and I to work. We've always worked."
"But what if you work better with someone else? —
Adriane Leigh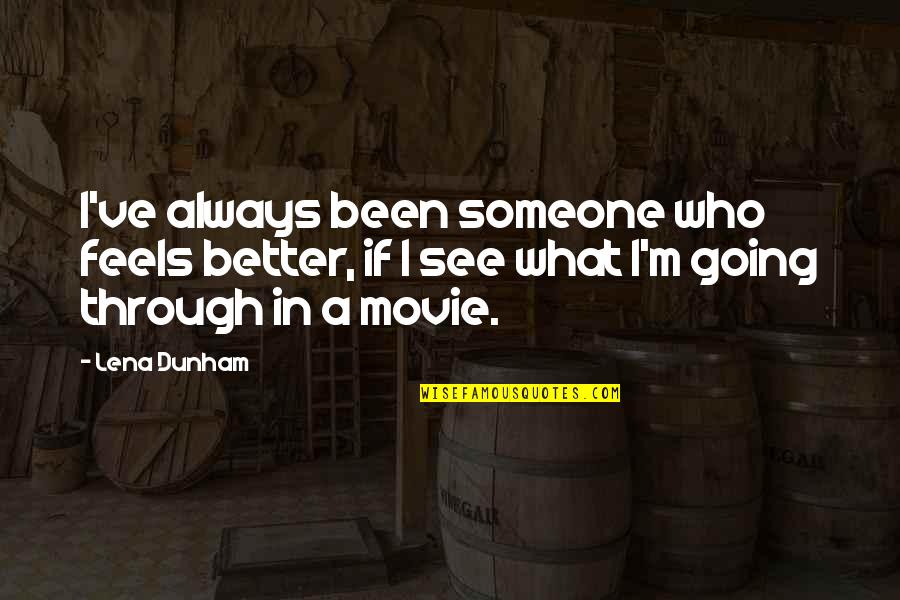 I've always been someone who feels better, if I see what I'm going through in a movie. —
Lena Dunham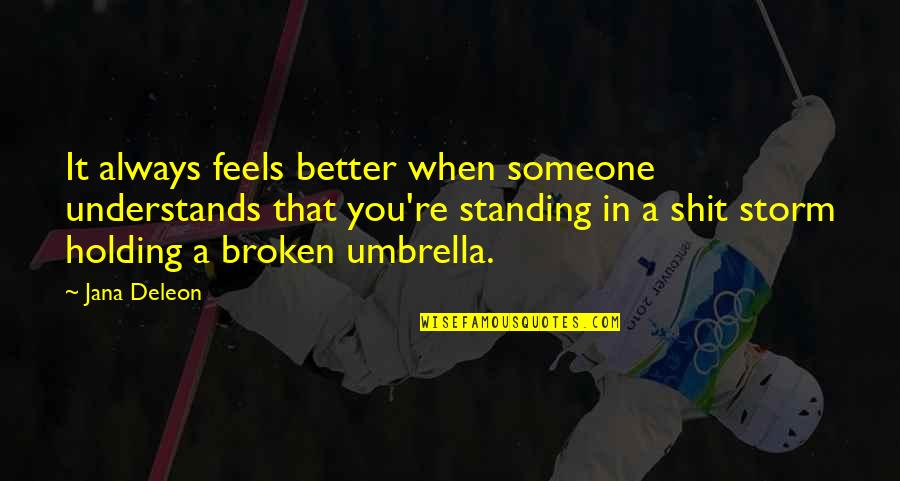 It always feels better when someone understands that you're standing in a shit storm holding a broken umbrella. —
Jana Deleon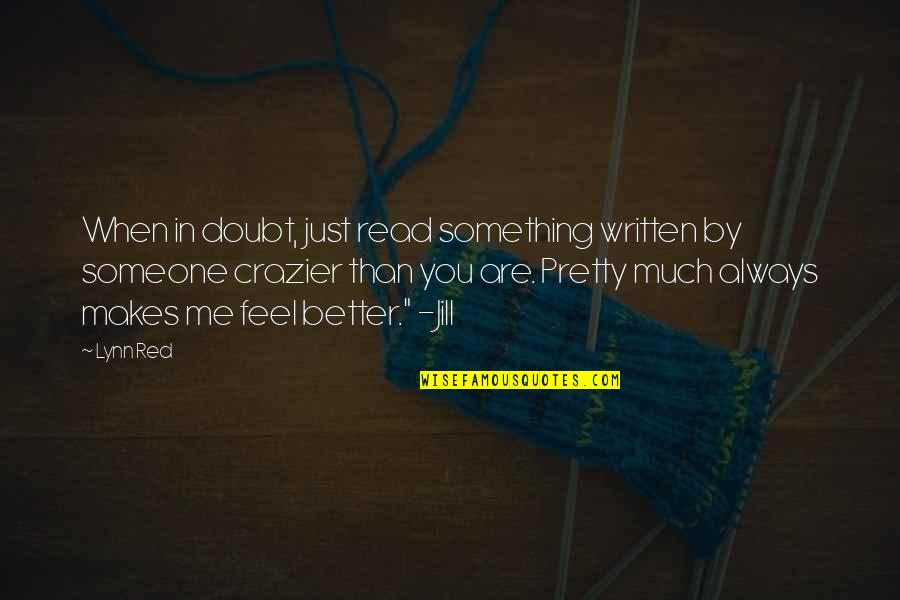 When in doubt, just read something written by someone crazier than you are. Pretty much always makes me feel better." -Jill —
Lynn Red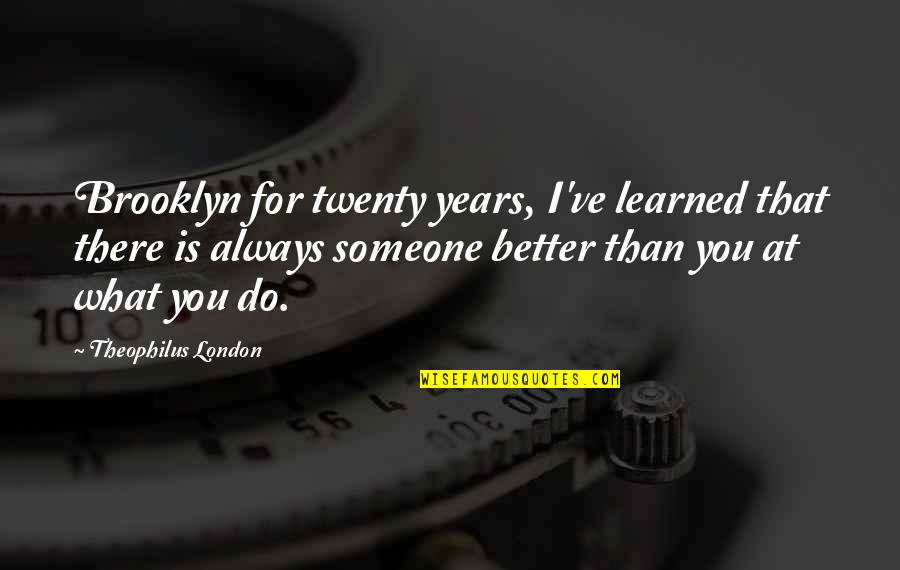 Brooklyn for twenty years, I've learned that there is always someone better than you at what you do. —
Theophilus London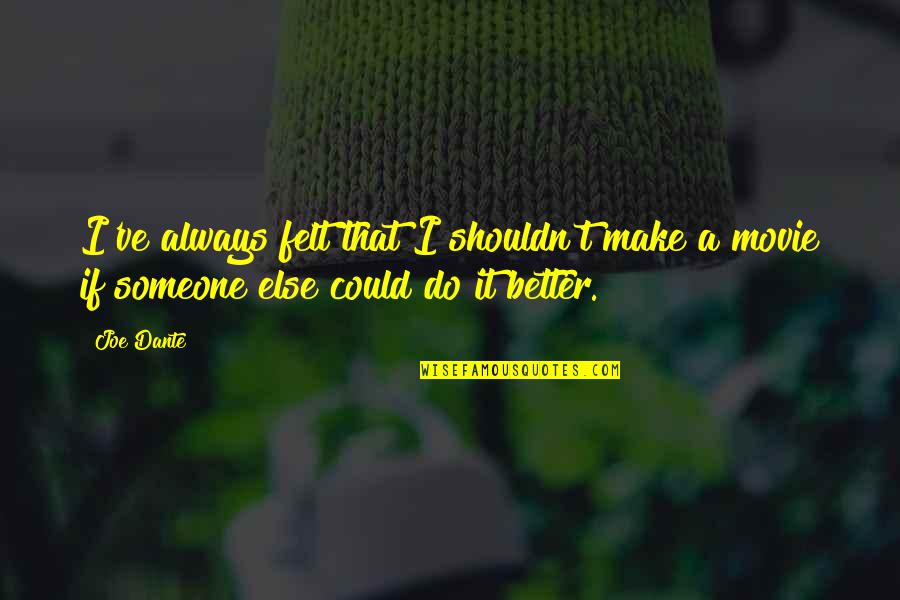 I've always felt that I shouldn't make a movie if someone else could do it better. —
Joe Dante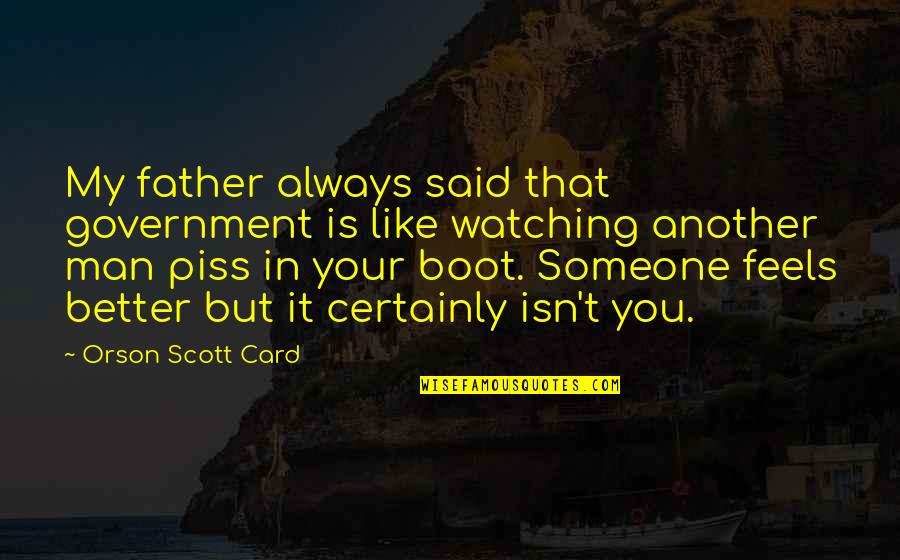 My father always said that government is like watching another man piss in your boot. Someone feels better but it certainly isn't you. —
Orson Scott Card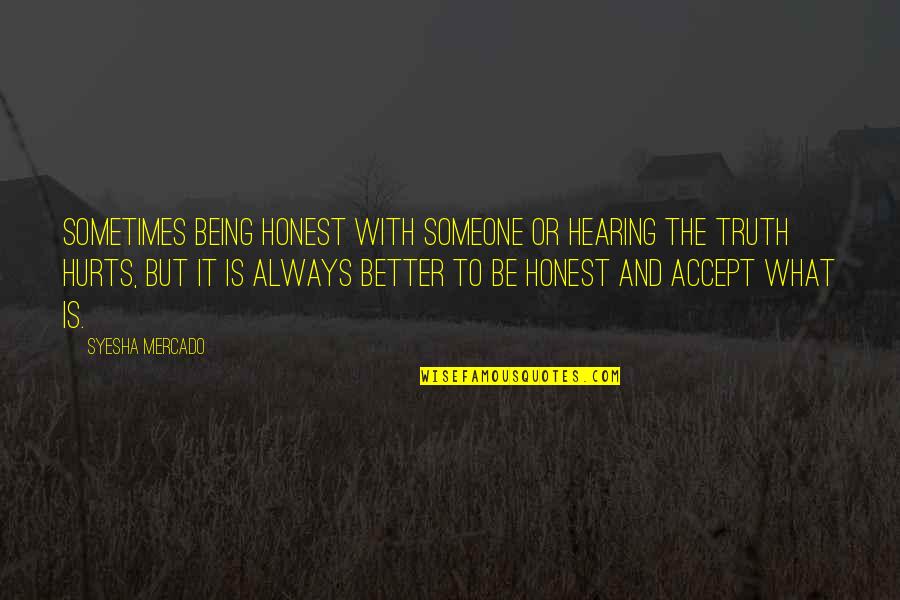 Sometimes being honest with someone or hearing the truth hurts, but it is always better to be honest and accept what is. —
Syesha Mercado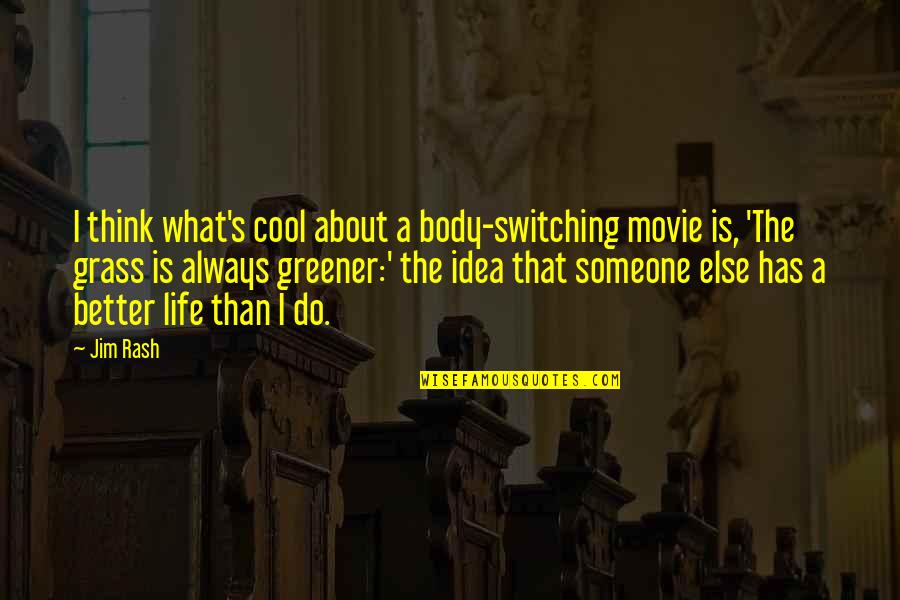 I think what's cool about a body-switching movie is, 'The grass is always greener:' the idea that someone else has a better life than I do. —
Jim Rash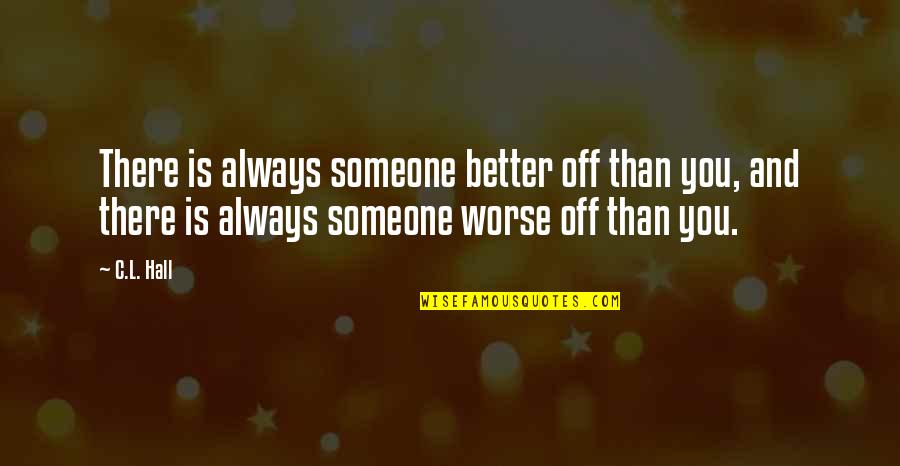 There is always someone better off than you, and there is always someone worse off than you. —
C.L. Hall