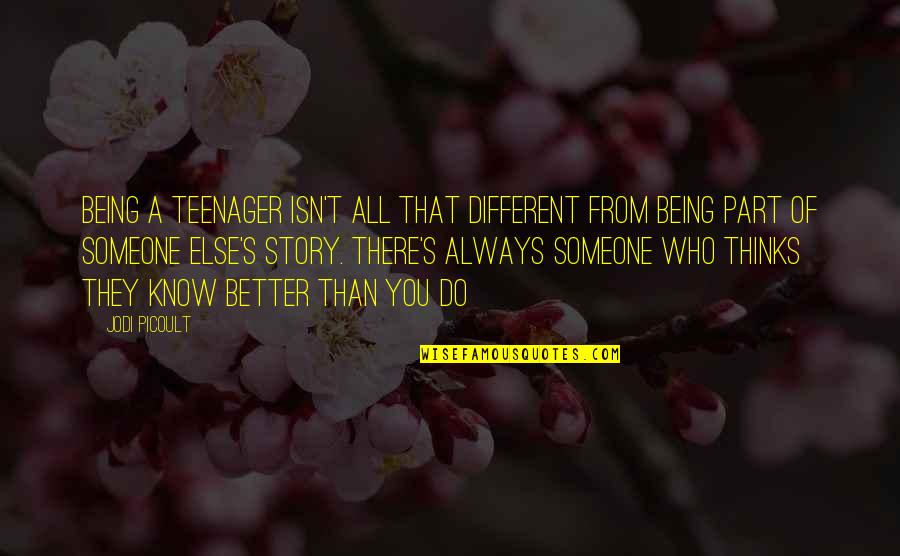 Being a teenager isn't all that different from being part of someone else's story. There's always someone who thinks they know better than you do
—
Jodi Picoult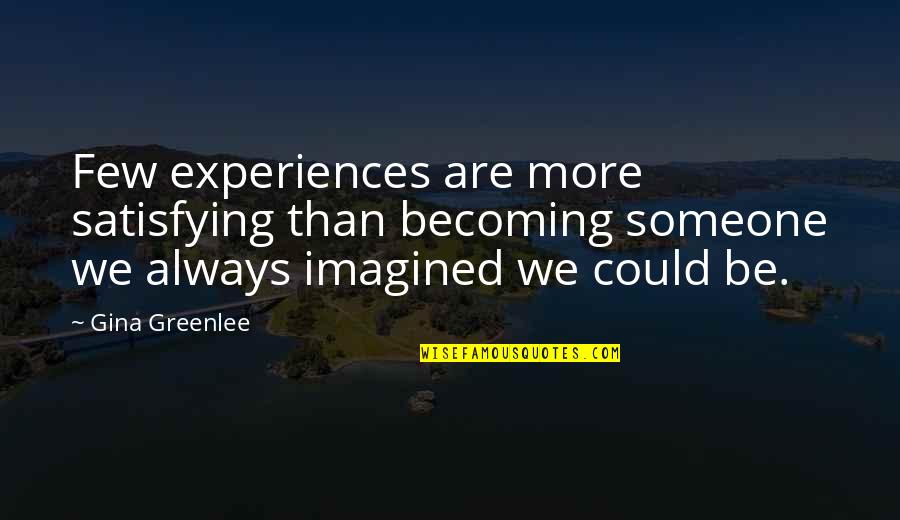 Few experiences are more satisfying than becoming someone we always imagined we could be.
—
Gina Greenlee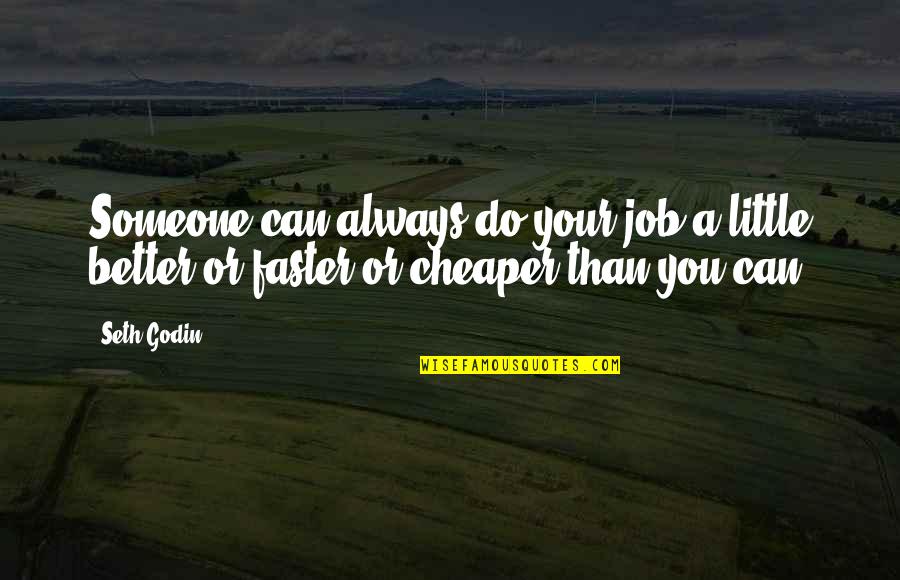 Someone can always do your job a little better or faster or cheaper than you can.
—
Seth Godin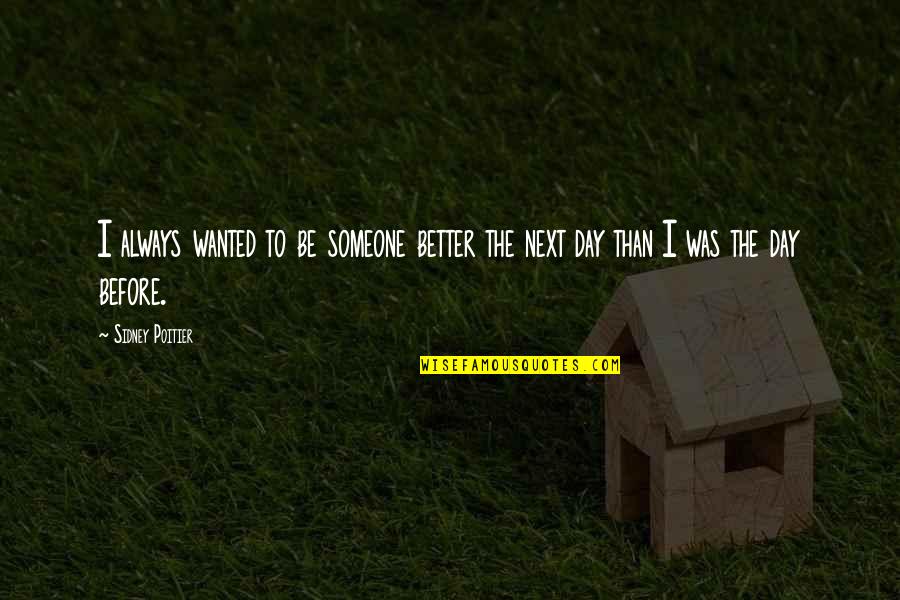 I always wanted to be someone better the next day than I was the day before.
—
Sidney Poitier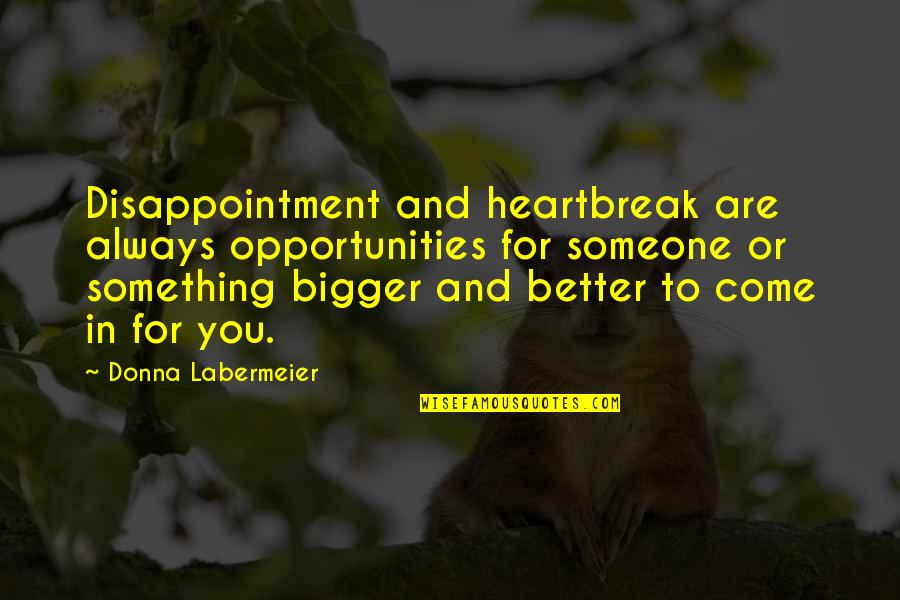 Disappointment and heartbreak are always opportunities for someone or something bigger and better to come in for you.
—
Donna Labermeier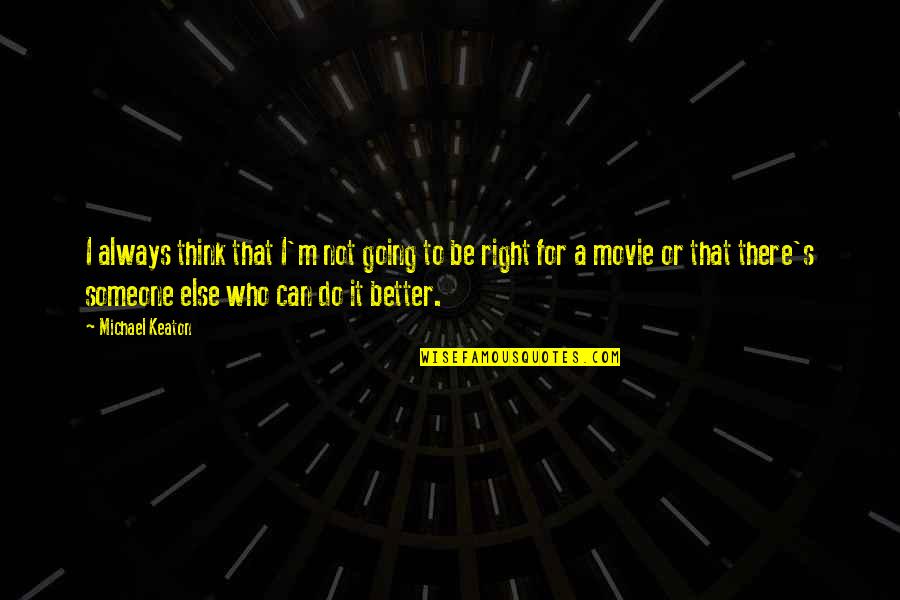 I always think that I'm not going to be right for a movie or that there's someone else who can do it better.
—
Michael Keaton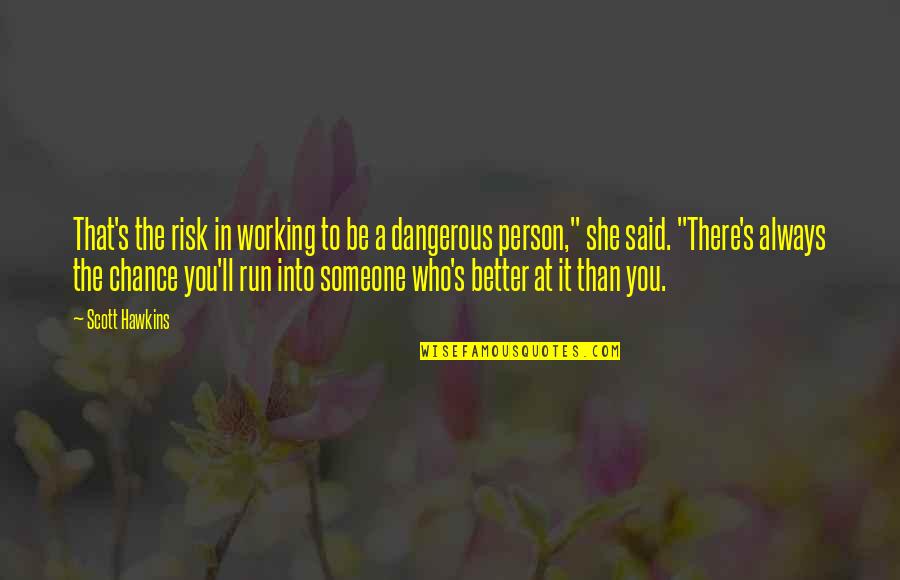 That's the risk in working to be a dangerous person," she said. "There's always the chance you'll run into someone who's better at it than you.
—
Scott Hawkins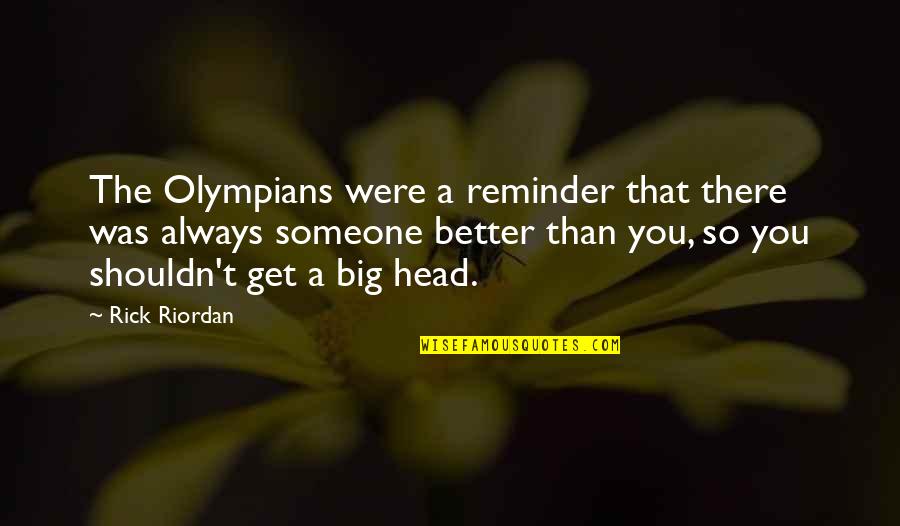 The Olympians were a reminder that there was always someone better than you, so you shouldn't get a big head.
—
Rick Riordan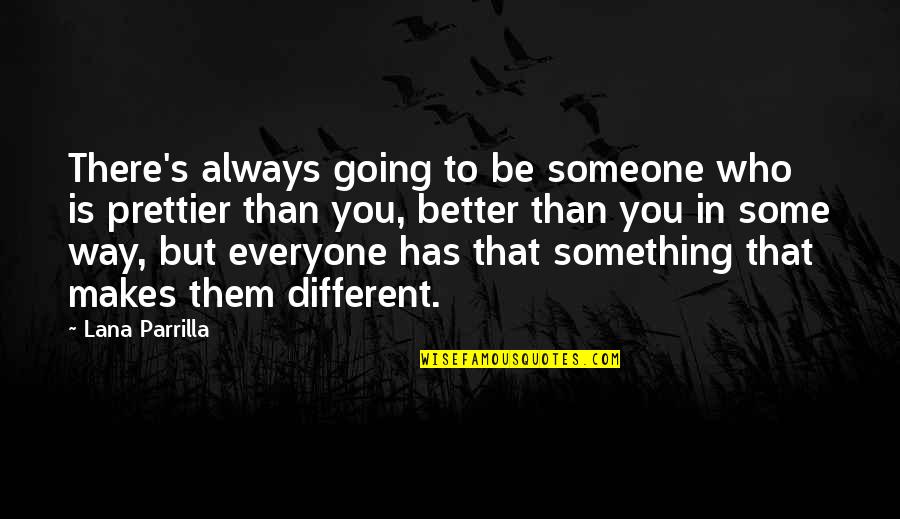 There's always going to be someone who is prettier than you, better than you in some way, but everyone has that something that makes them different.
—
Lana Parrilla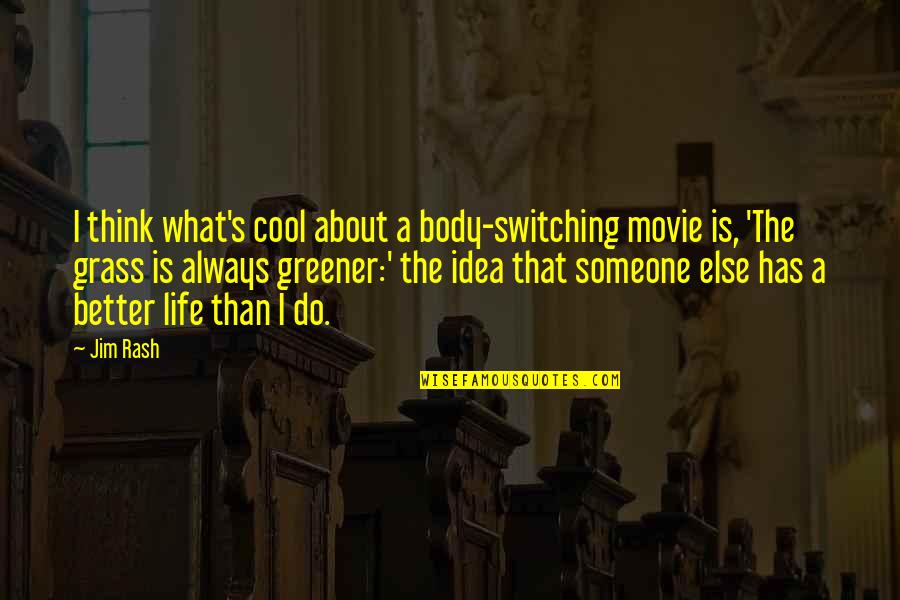 I think what's cool about a body-switching movie is, 'The grass is always greener:' the idea that someone else has a better life than I do. —
Jim Rash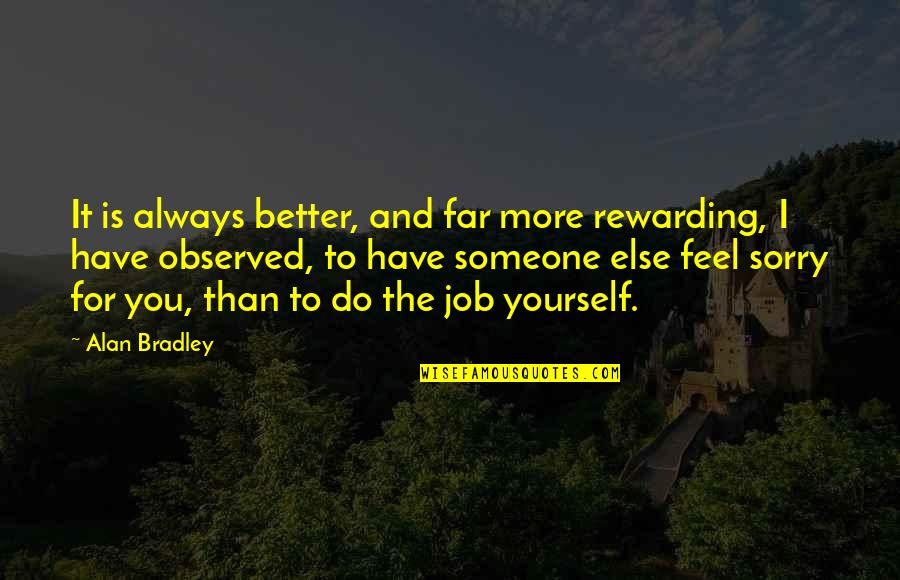 It is always better, and far more rewarding, I have observed, to have someone else feel sorry for you, than to do the job yourself. —
Alan Bradley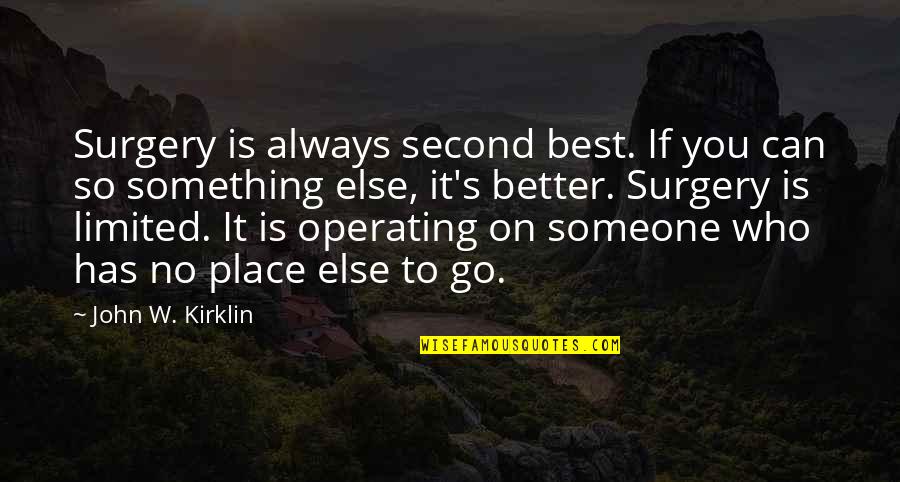 Surgery is always second best. If you can so something else, it's better. Surgery is limited. It is operating on someone who has no place else to go. —
John W. Kirklin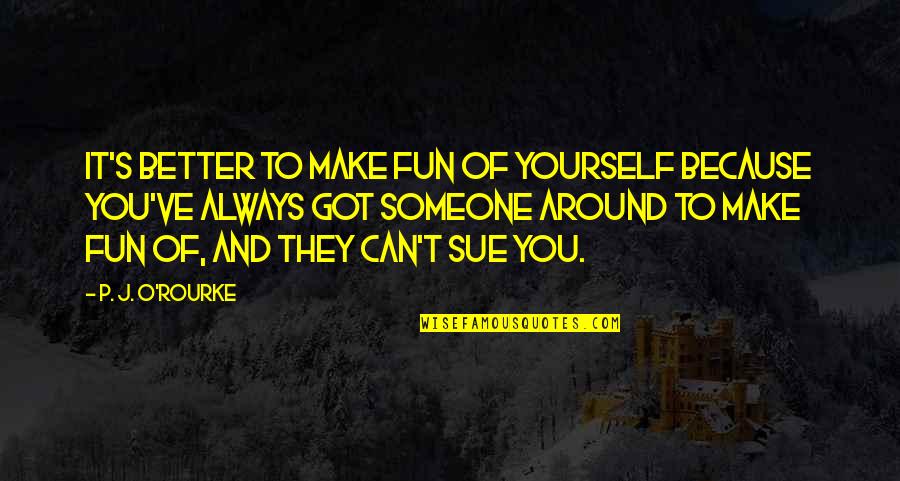 It's better to make fun of yourself because you've always got someone around to make fun of, and they can't sue you. —
P. J. O'Rourke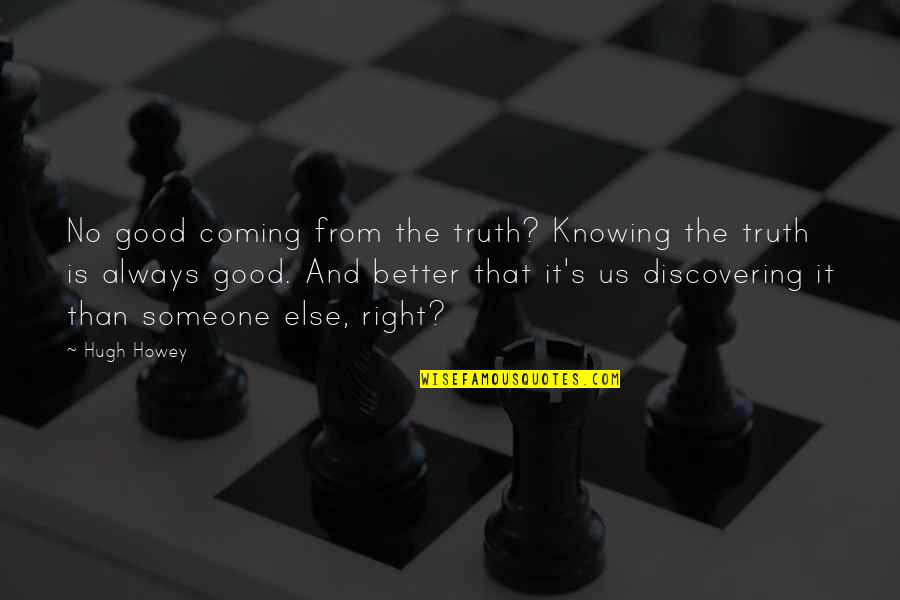 No good coming from the truth? Knowing the truth is always good. And better that it's us discovering it than someone else, right? —
Hugh Howey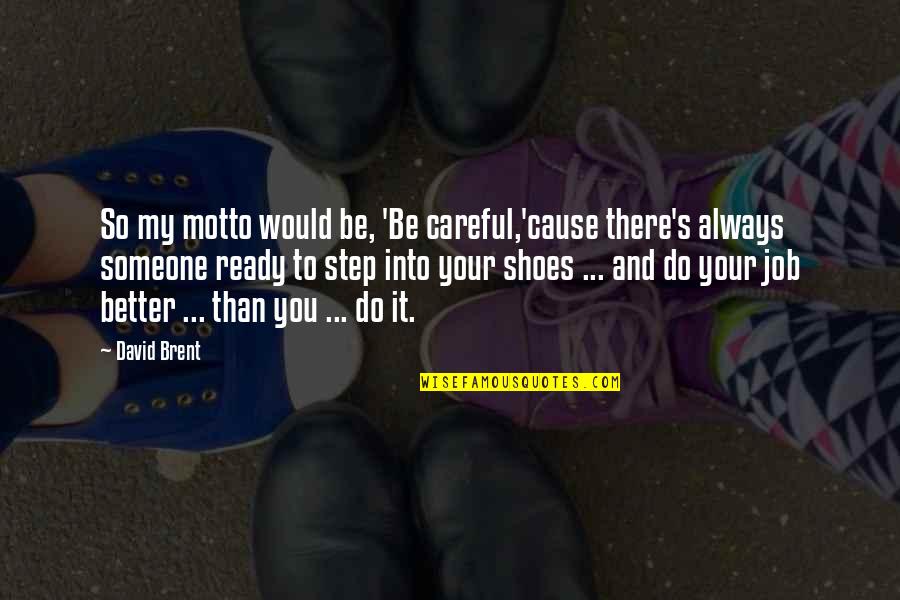 So my motto would be, 'Be careful,'cause there's always someone ready to step into your shoes ... and do your job better ... than you ... do it. —
David Brent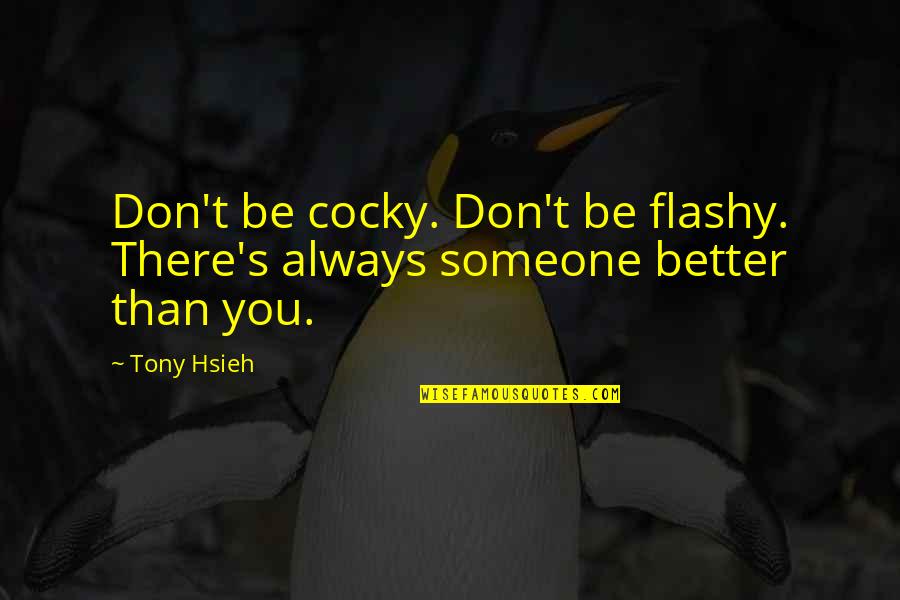 Don't be cocky. Don't be flashy.
There's always someone better
than you. —
Tony Hsieh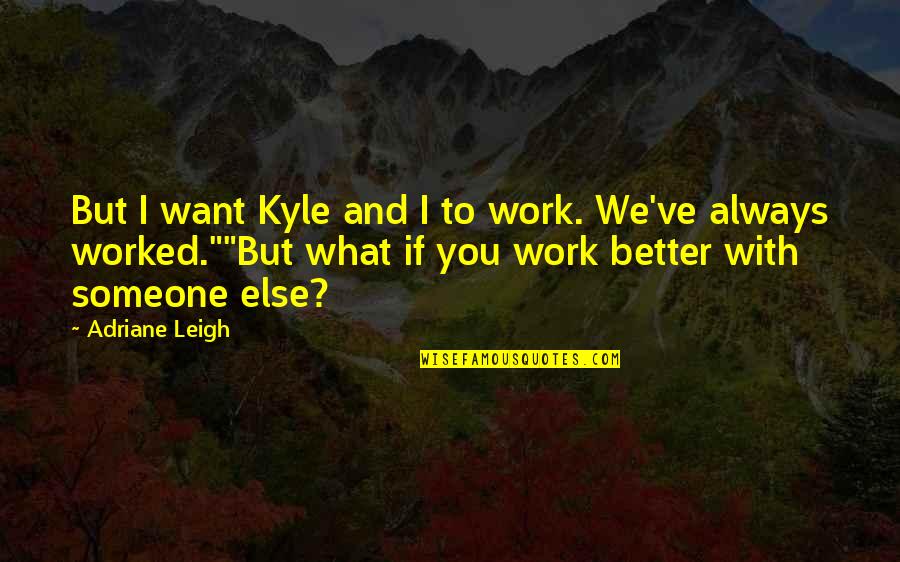 But I want Kyle and I to work. We've always worked."
"But what if you work better with someone else? —
Adriane Leigh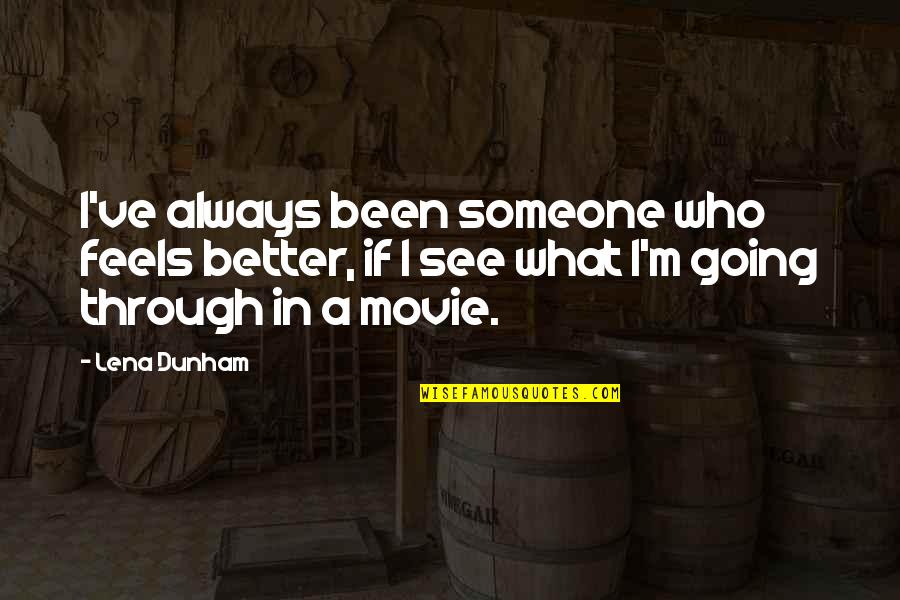 I've always been someone who feels better, if I see what I'm going through in a movie. —
Lena Dunham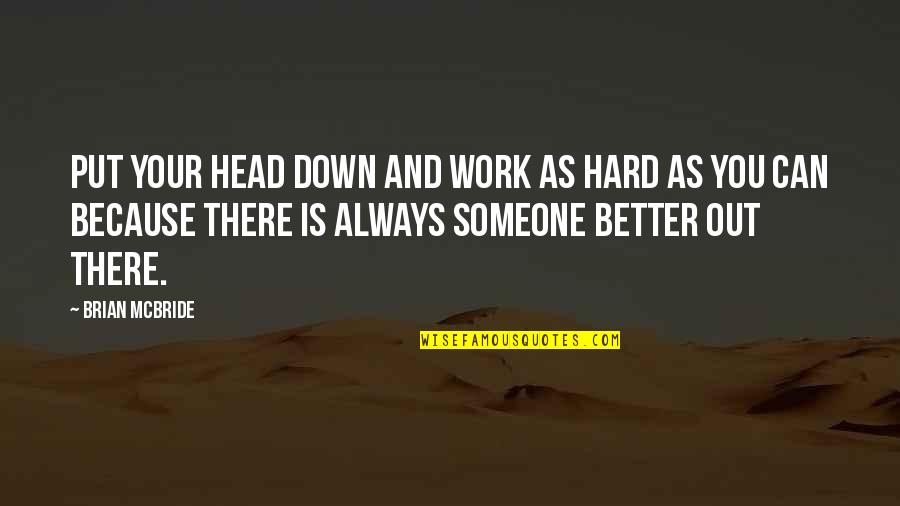 Put your head down and work as hard as you can because there is always someone better out there. —
Brian McBride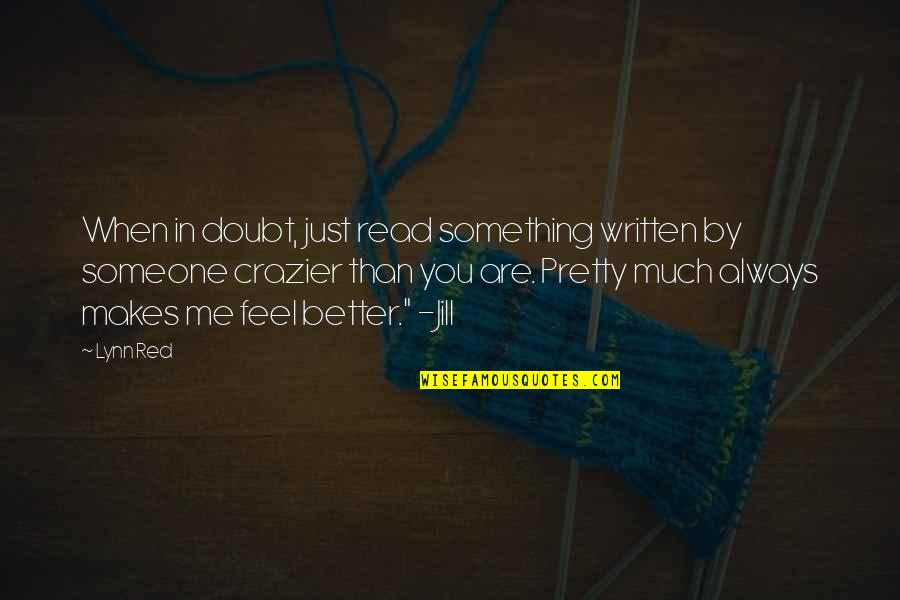 When in doubt, just read something written by someone crazier than you are. Pretty much always makes me feel better." -Jill —
Lynn Red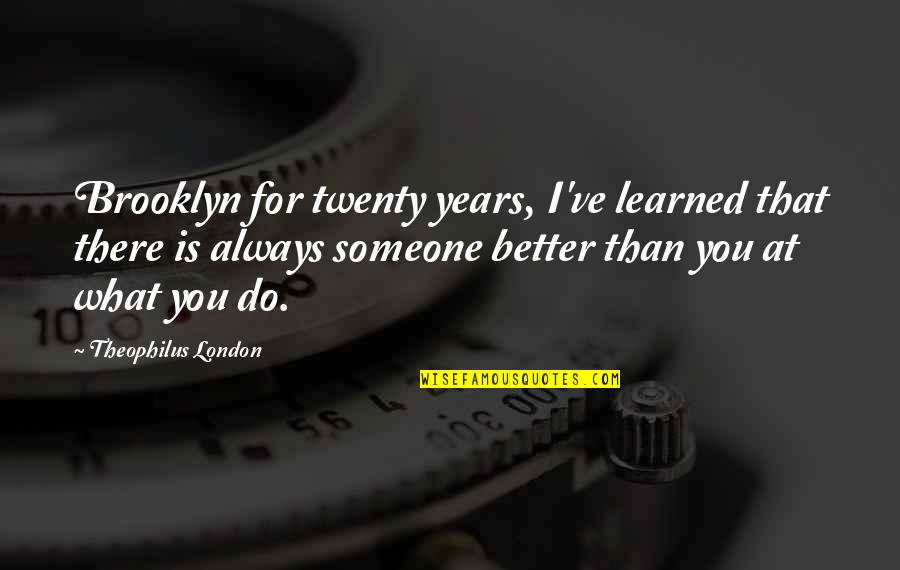 Brooklyn for twenty years, I've learned that there is always someone better than you at what you do. —
Theophilus London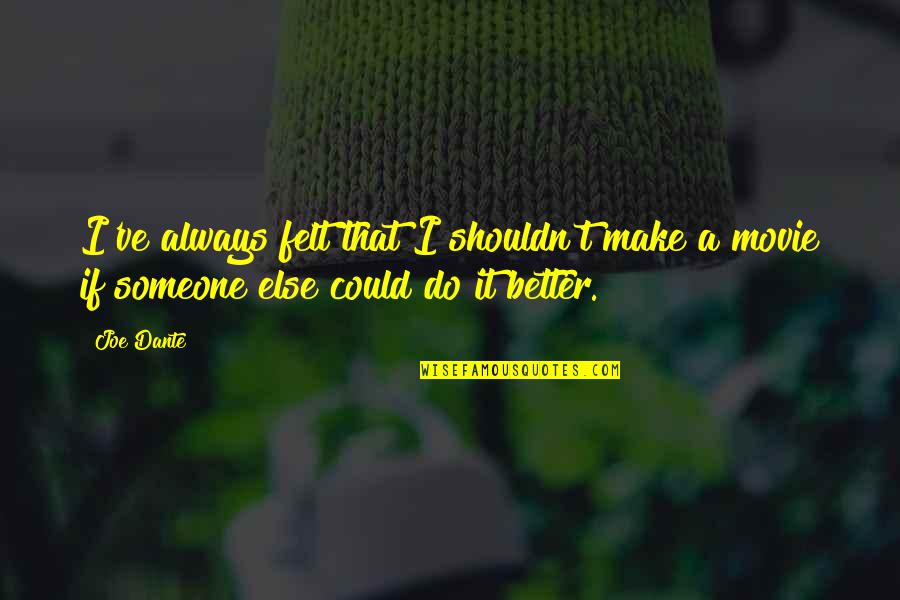 I've always felt that I shouldn't make a movie if someone else could do it better. —
Joe Dante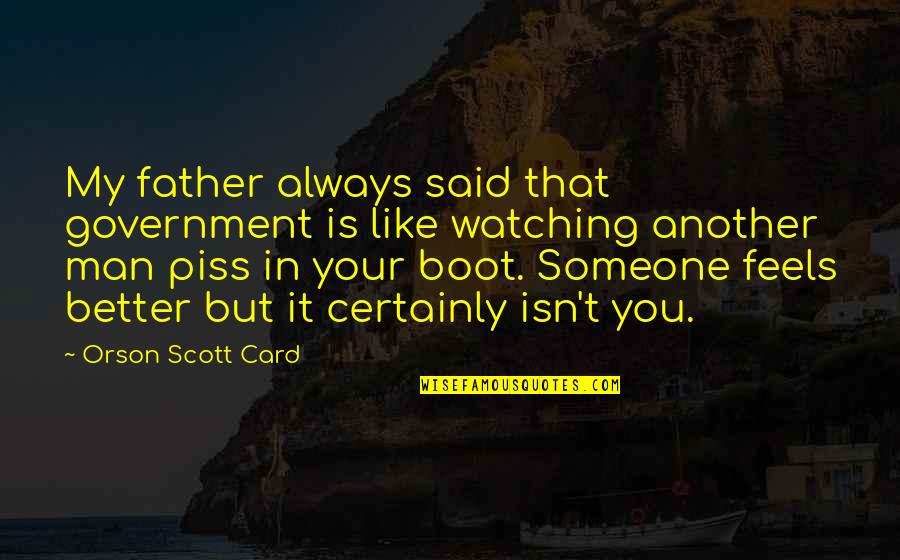 My father always said that government is like watching another man piss in your boot. Someone feels better but it certainly isn't you. —
Orson Scott Card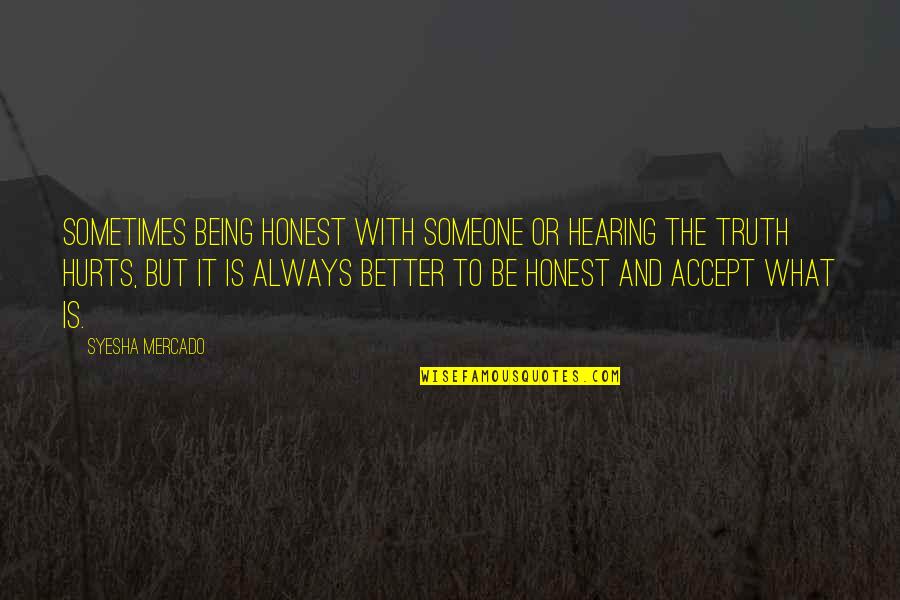 Sometimes being honest with someone or hearing the truth hurts, but it is always better to be honest and accept what is. —
Syesha Mercado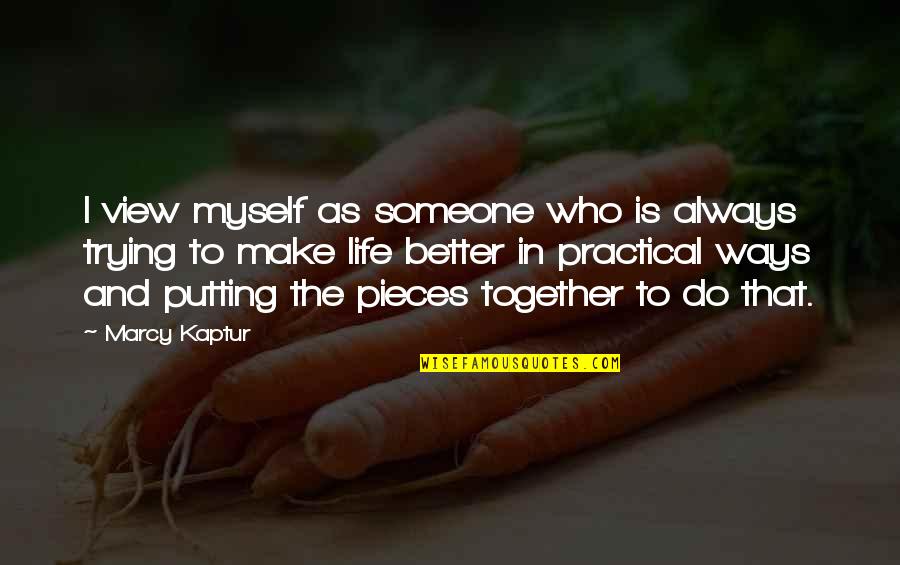 I view myself as someone who is always trying to make life better in practical ways and putting the pieces together to do that. —
Marcy Kaptur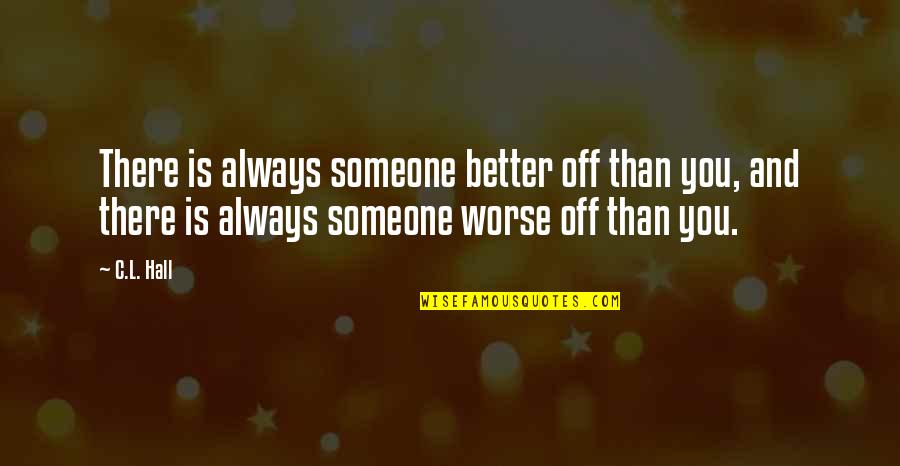 There is always someone better off than you, and there is always someone worse off than you. —
C.L. Hall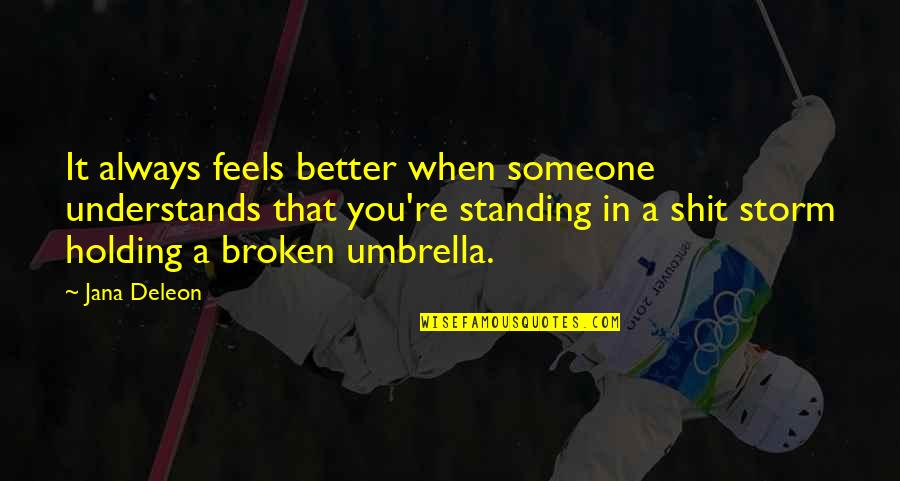 It always feels better when someone understands that you're standing in a shit storm holding a broken umbrella. —
Jana Deleon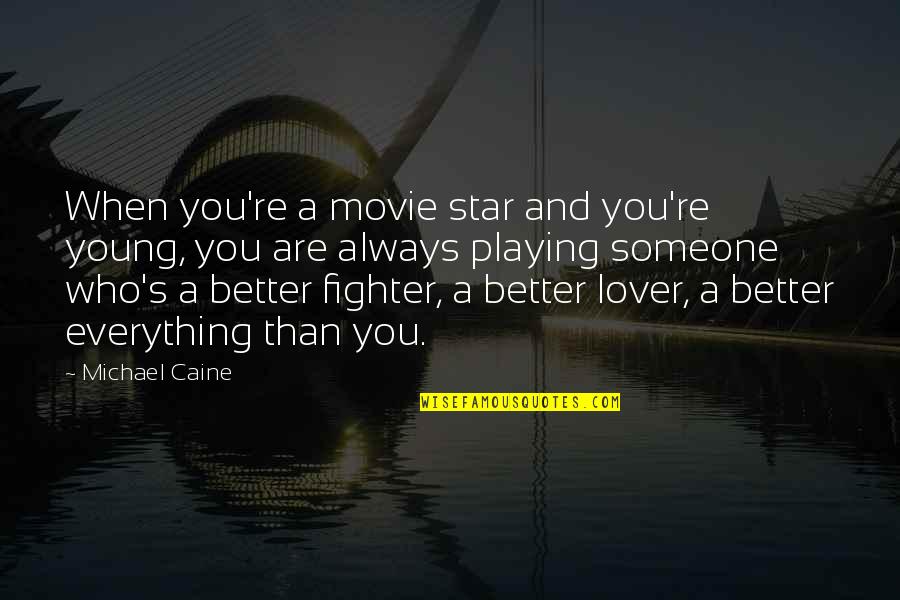 When you're a movie star and you're young, you are always playing someone who's a better fighter, a better lover, a better everything than you. —
Michael Caine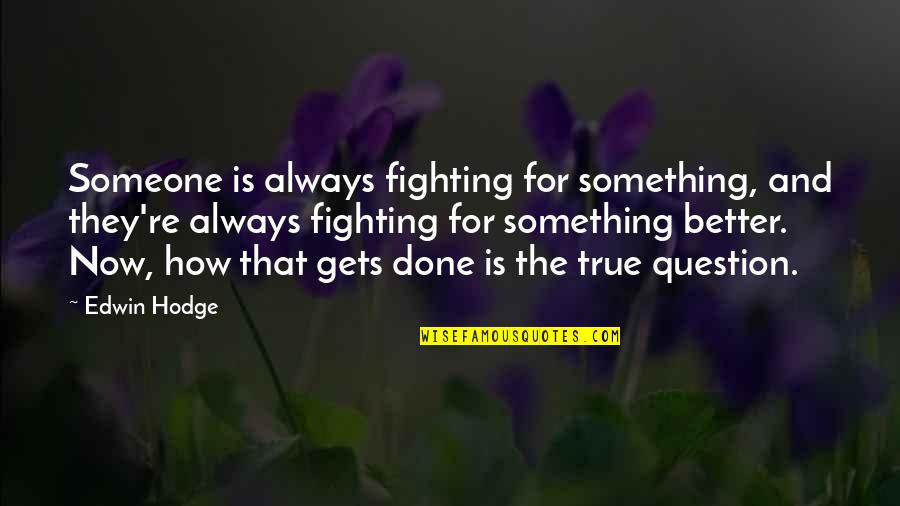 Someone is always fighting for something, and they're always fighting for something better. Now, how that gets done is the true question. —
Edwin Hodge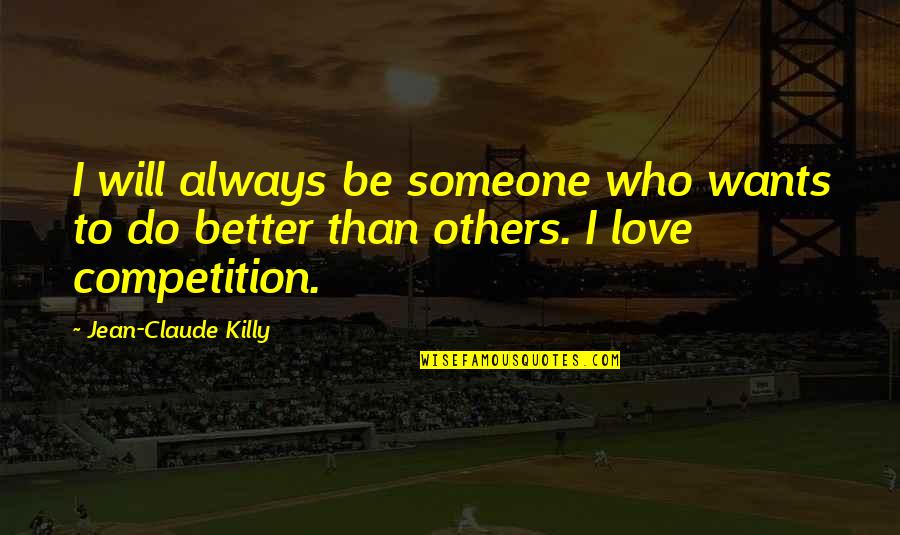 I will always be someone who wants to do better than others. I love competition. —
Jean-Claude Killy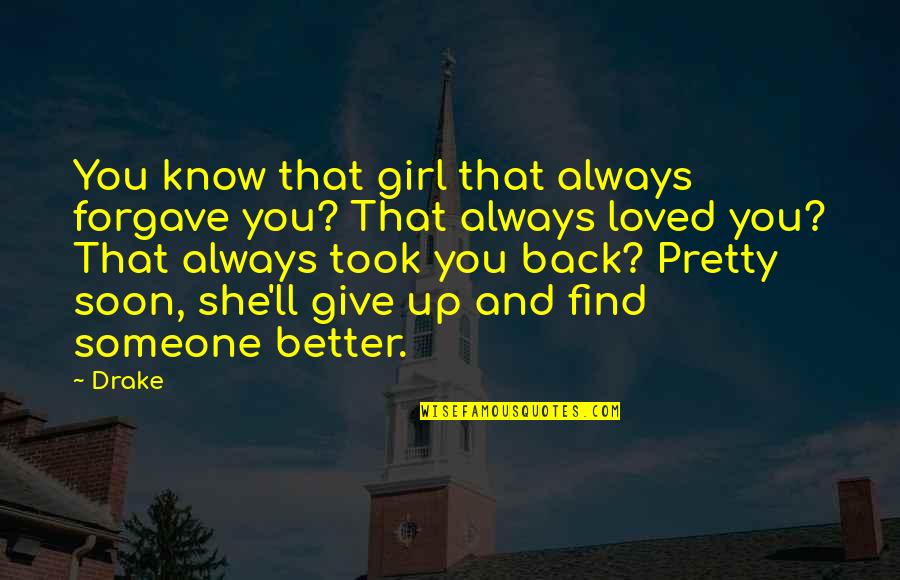 You know that girl that always forgave you? That always loved you? That always took you back? Pretty soon, she'll give up and find someone better. —
Drake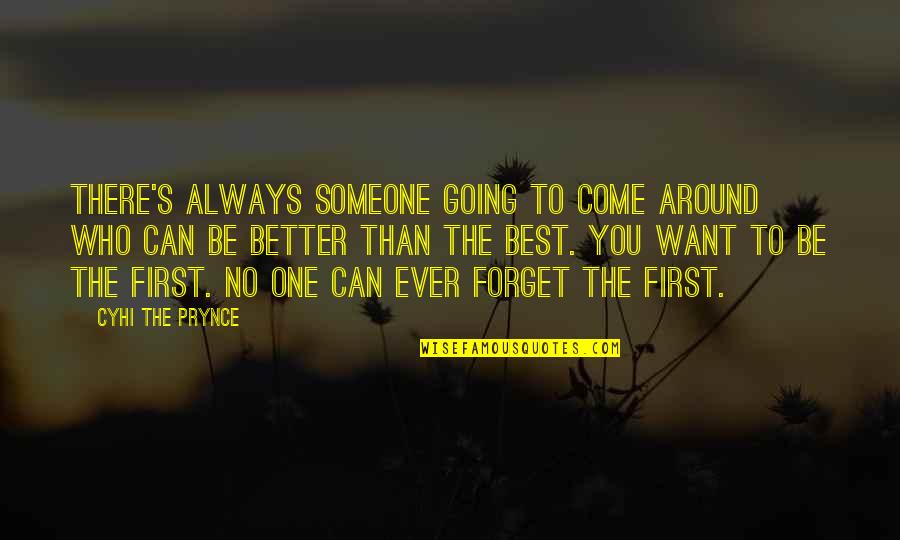 There's always someone going to come around who can be better than the best. You want to be the first. No one can ever forget the first. —
Cyhi The Prynce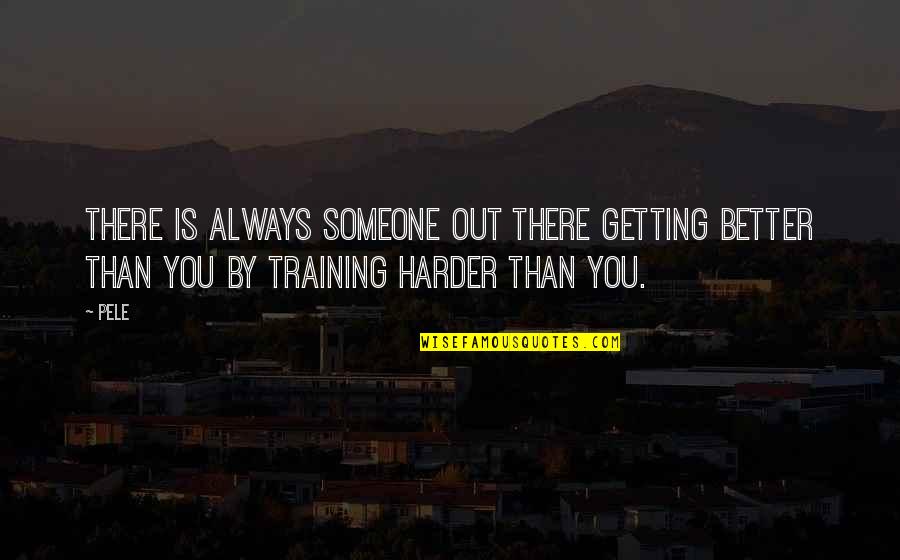 There is always someone out there getting better than you by training harder than you. —
Pele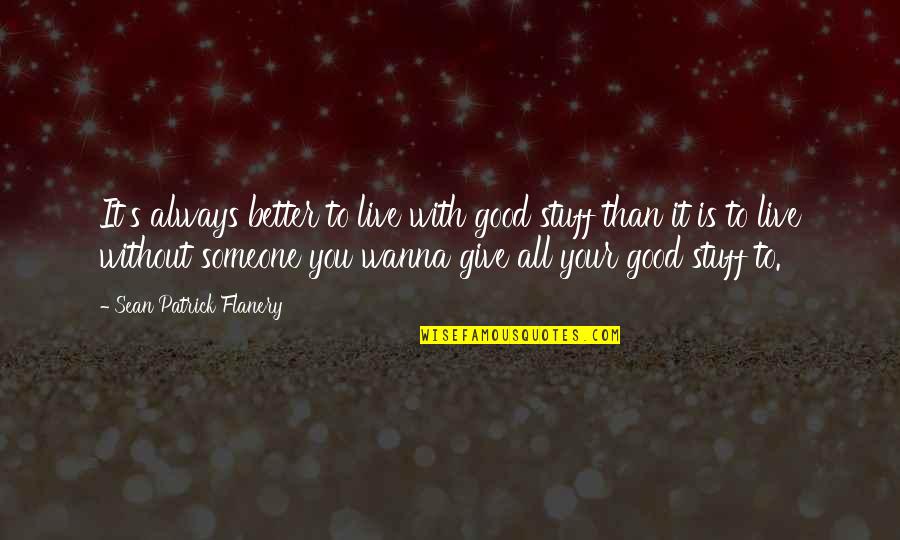 It's always better to live with good stuff than it is to live without someone you wanna give all your good stuff to. —
Sean Patrick Flanery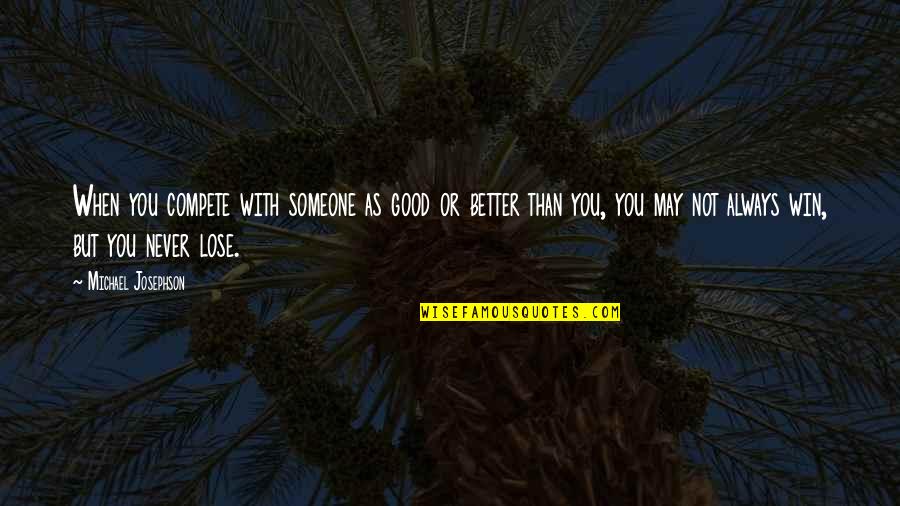 When you compete with someone as good or better than you, you may not always win, but you never lose. —
Michael Josephson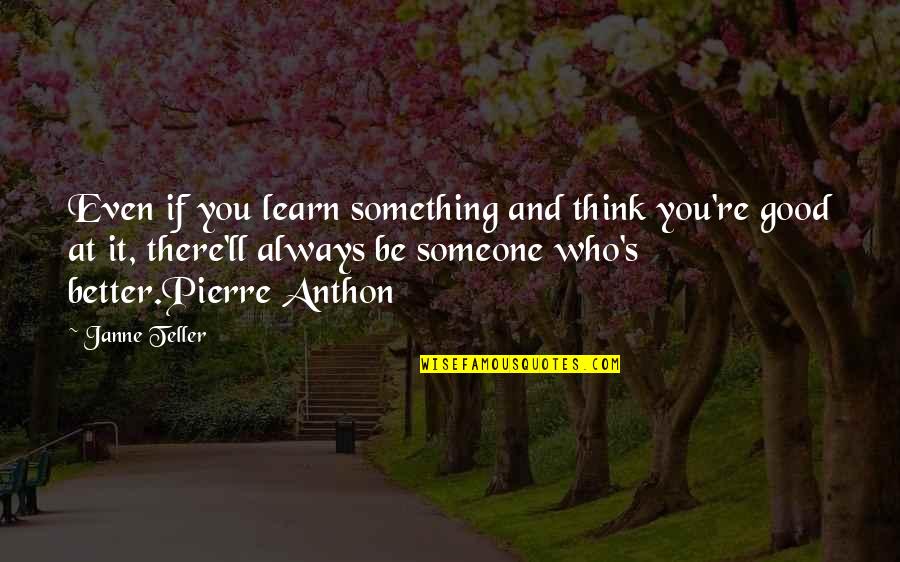 Even if you learn something and think you're good at it, there'll always be someone who's better.
Pierre Anthon —
Janne Teller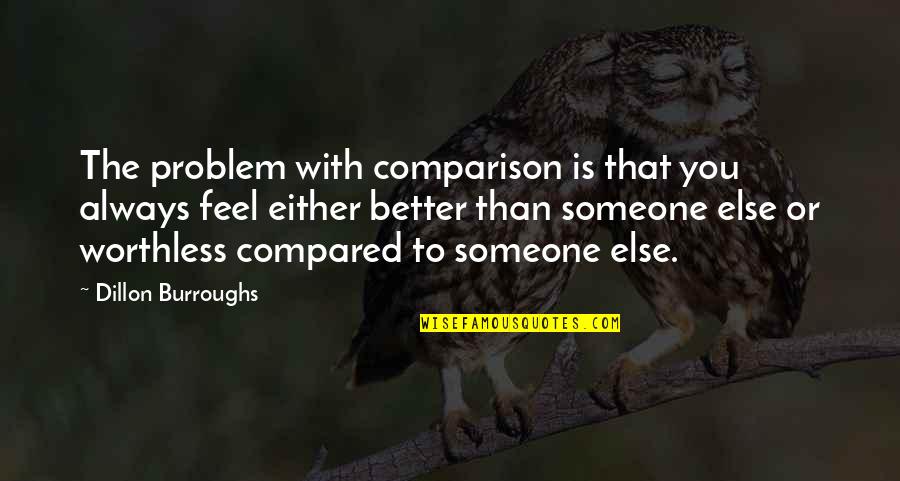 The problem with comparison is that you always feel either better than someone else or worthless compared to someone else. —
Dillon Burroughs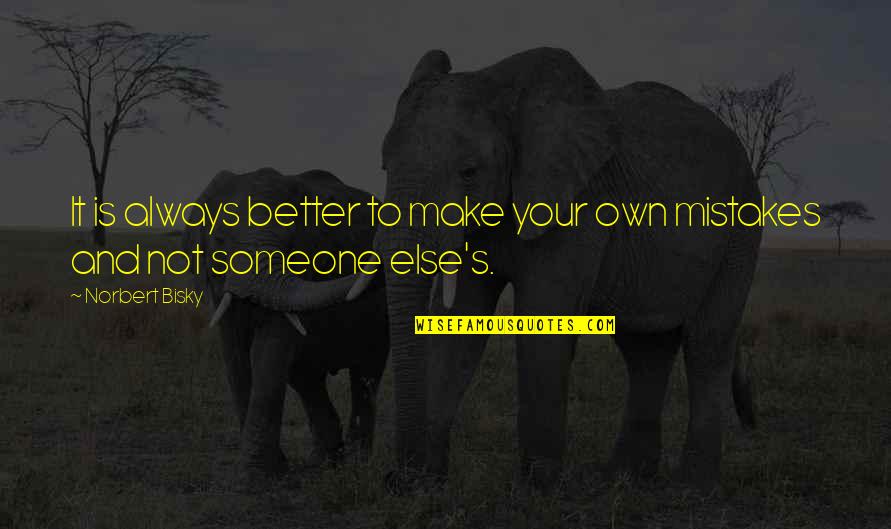 It is always better to make your own mistakes and not someone else's. —
Norbert Bisky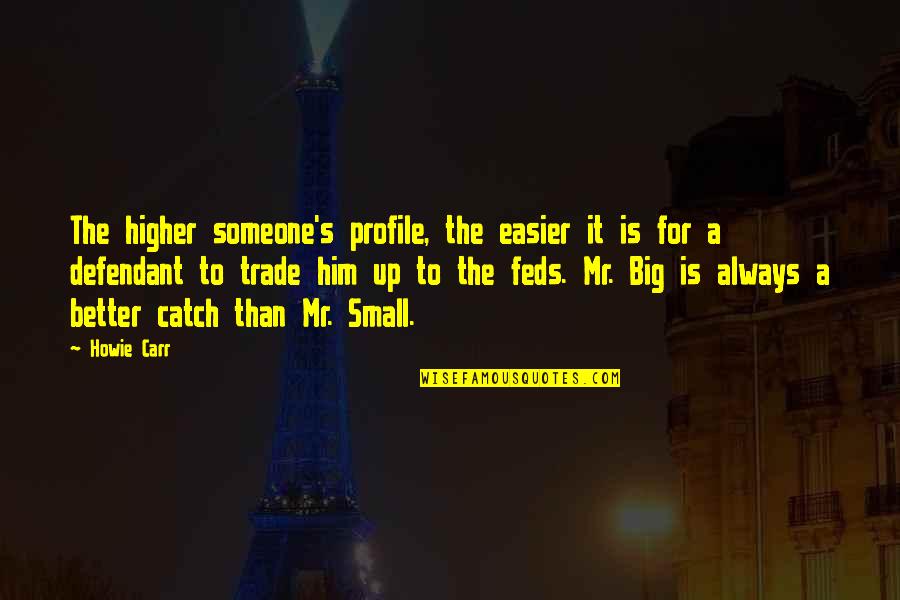 The higher someone's profile, the easier it is for a defendant to trade him up to the feds. Mr. Big is always a better catch than Mr. Small. —
Howie Carr