Theatre And Acting Quotes
Collection of top 46 famous quotes about Theatre And Acting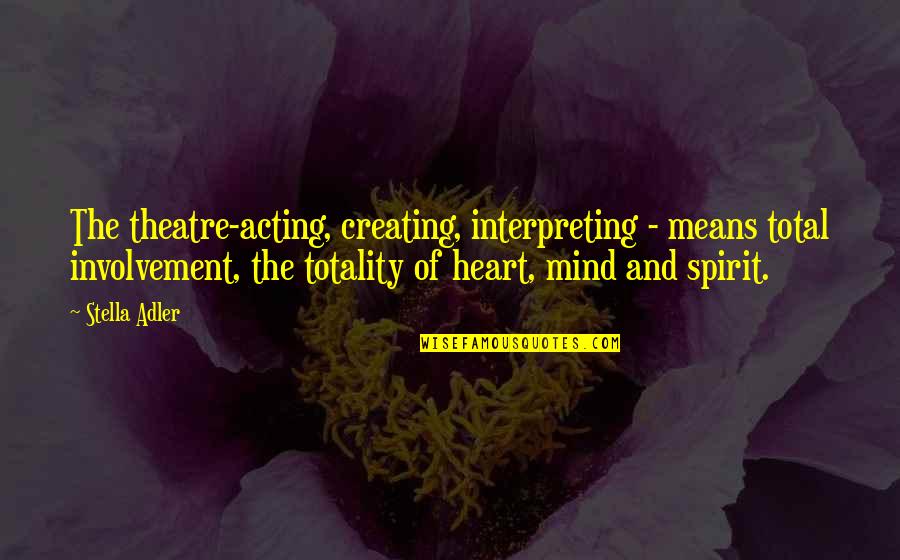 The theatre-acting, creating, interpreting - means total involvement, the totality of heart, mind and spirit.
—
Stella Adler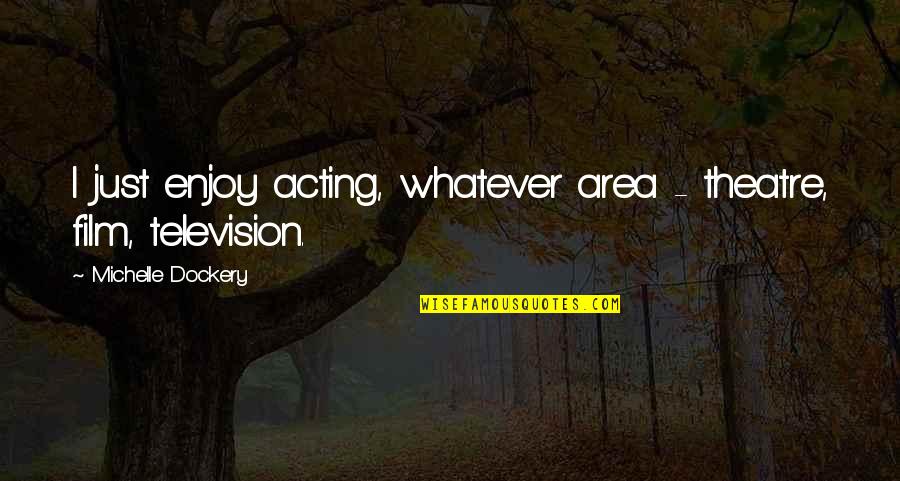 I just enjoy acting, whatever area - theatre, film, television.
—
Michelle Dockery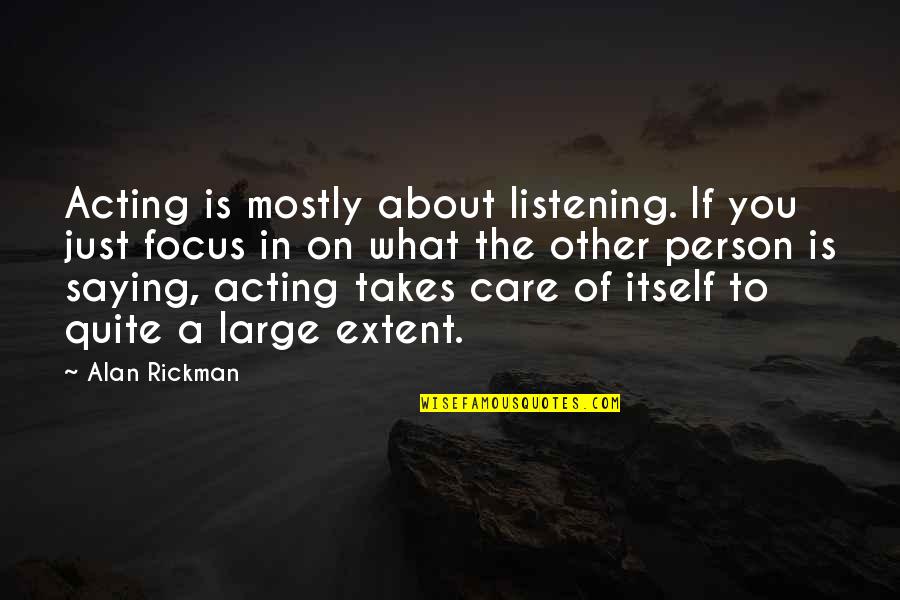 Acting is mostly about listening. If you just focus in on what the other person is saying, acting takes care of itself to quite a large extent.
—
Alan Rickman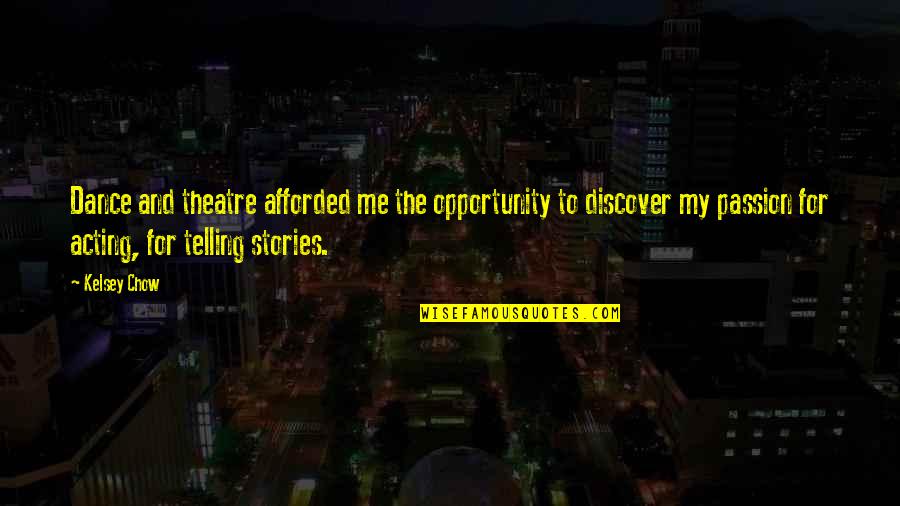 Dance and theatre afforded me the opportunity to discover my passion for acting, for telling stories.
—
Kelsey Chow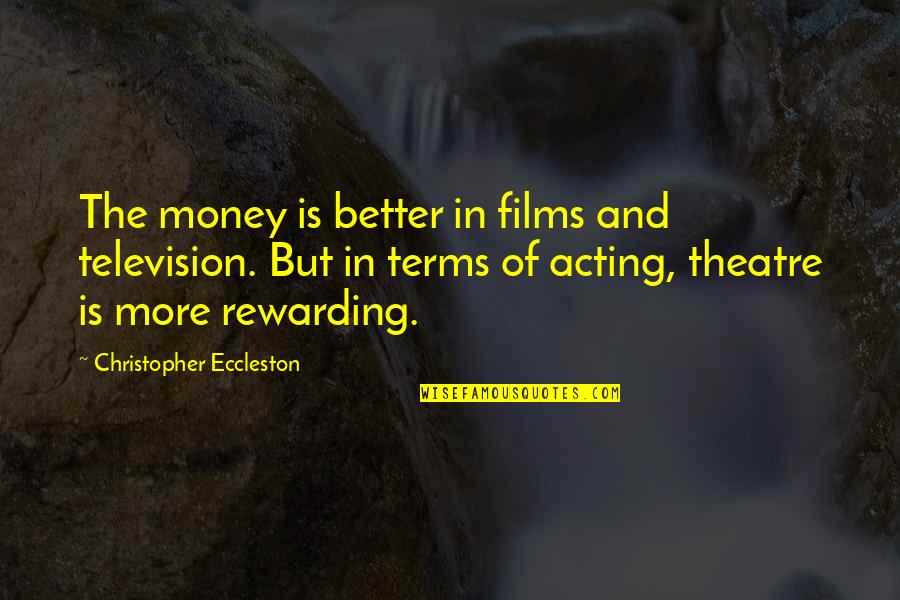 The money is better in films and television. But in terms of acting, theatre is more rewarding.
—
Christopher Eccleston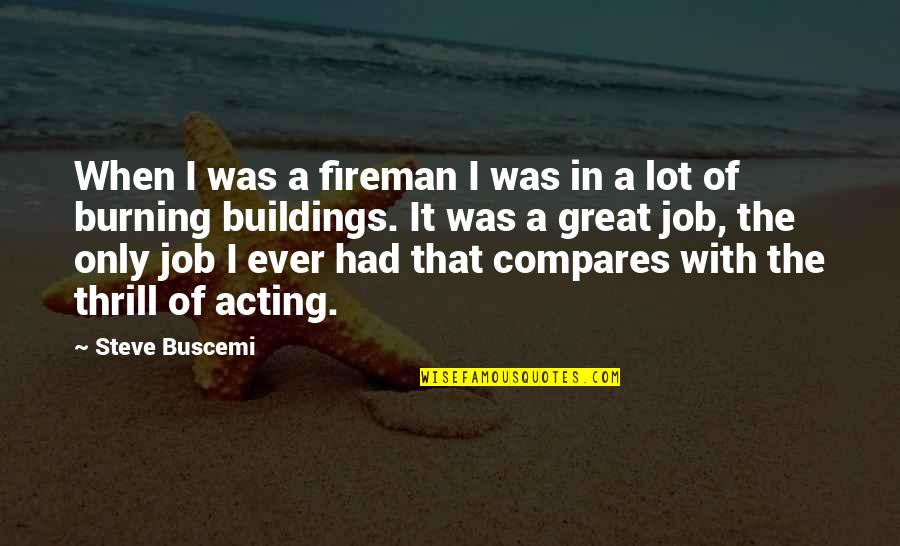 When I was a fireman I was in a lot of burning buildings. It was a great job, the only job I ever had that compares with the thrill of acting.
—
Steve Buscemi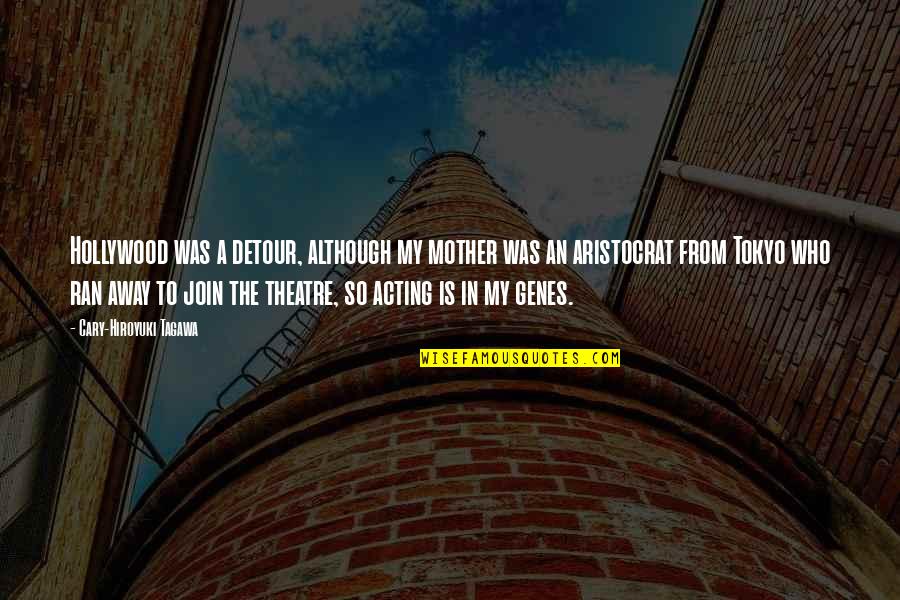 Hollywood was a detour, although my mother was an aristocrat from Tokyo who ran away to join the theatre, so acting is in my genes.
—
Cary-Hiroyuki Tagawa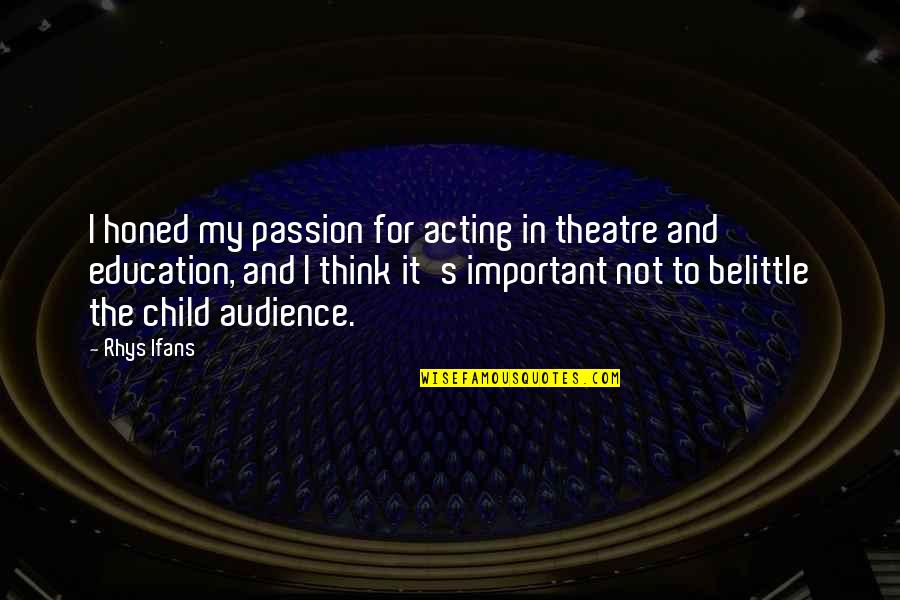 I honed my passion for acting in theatre and education, and I think it's important not to belittle the child audience.
—
Rhys Ifans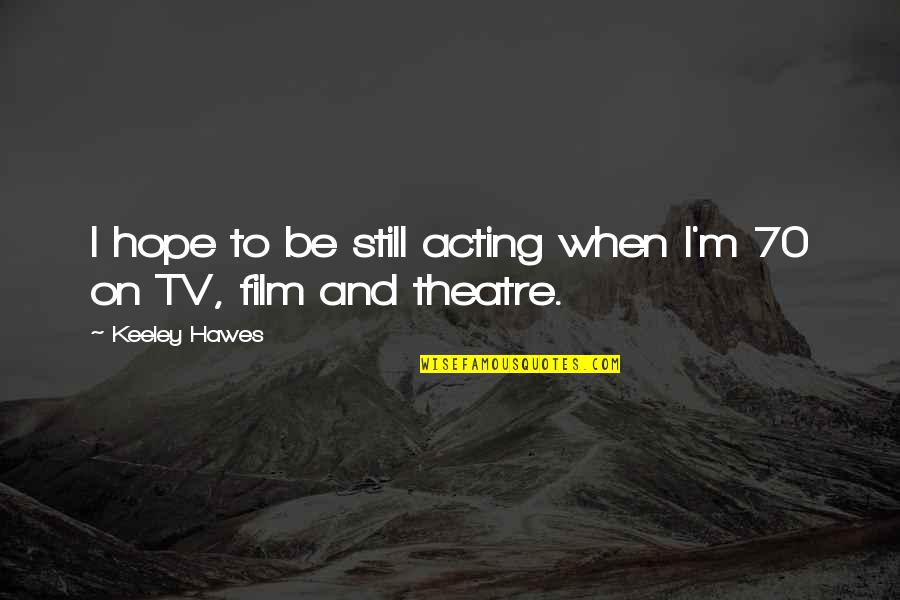 I hope to be still acting when I'm 70 on TV, film and theatre.
—
Keeley Hawes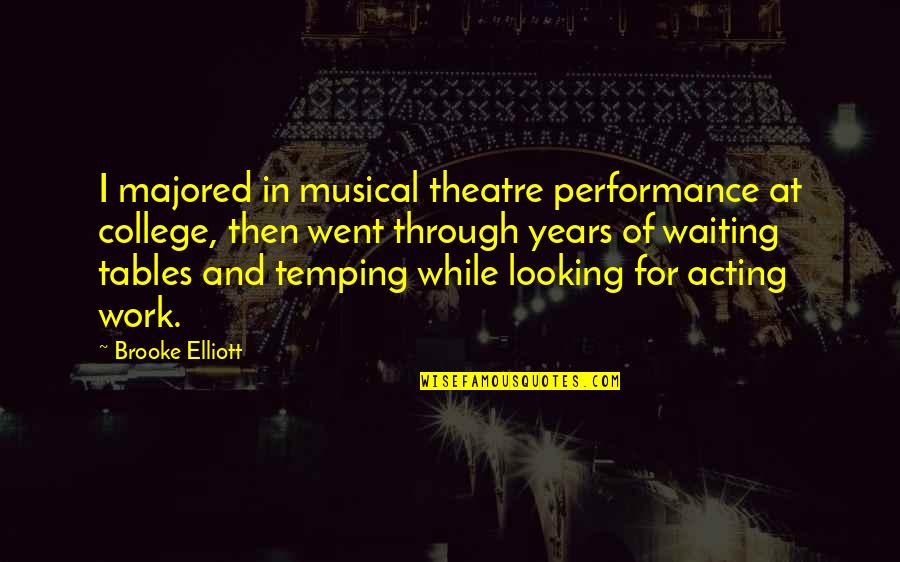 I majored in musical theatre performance at college, then went through years of waiting tables and temping while looking for acting work.
—
Brooke Elliott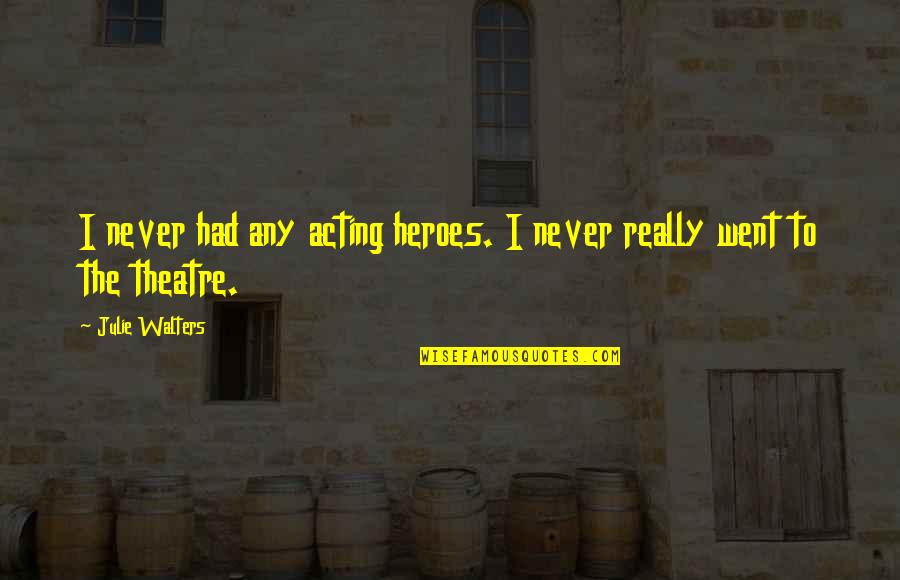 I never had any acting heroes. I never really went to the theatre.
—
Julie Walters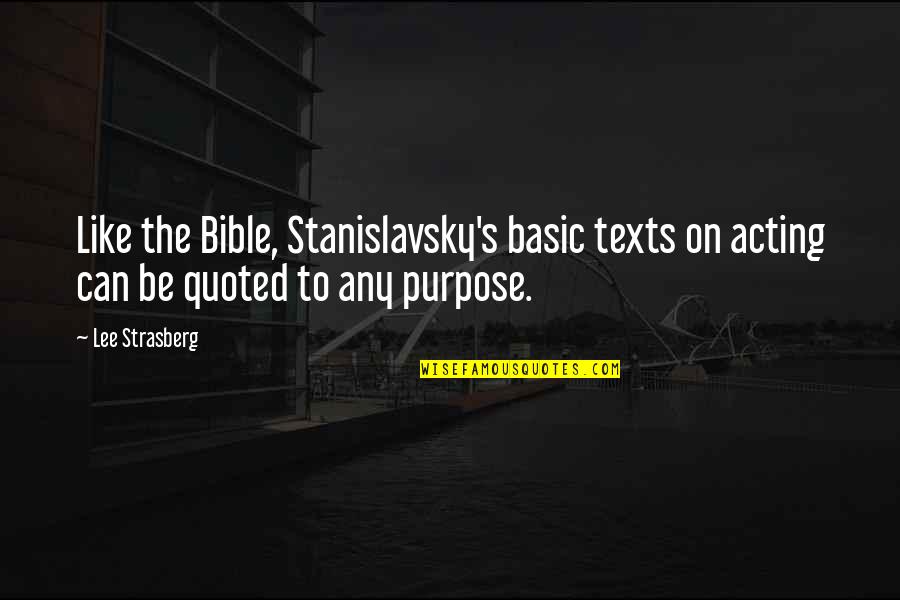 Like the Bible, Stanislavsky's basic texts on acting can be quoted to any purpose.
—
Lee Strasberg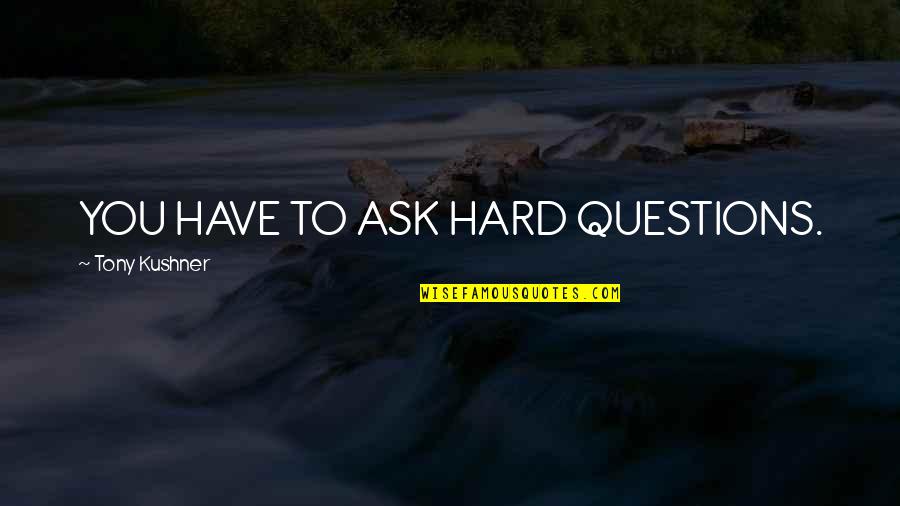 YOU HAVE TO ASK HARD QUESTIONS.
—
Tony Kushner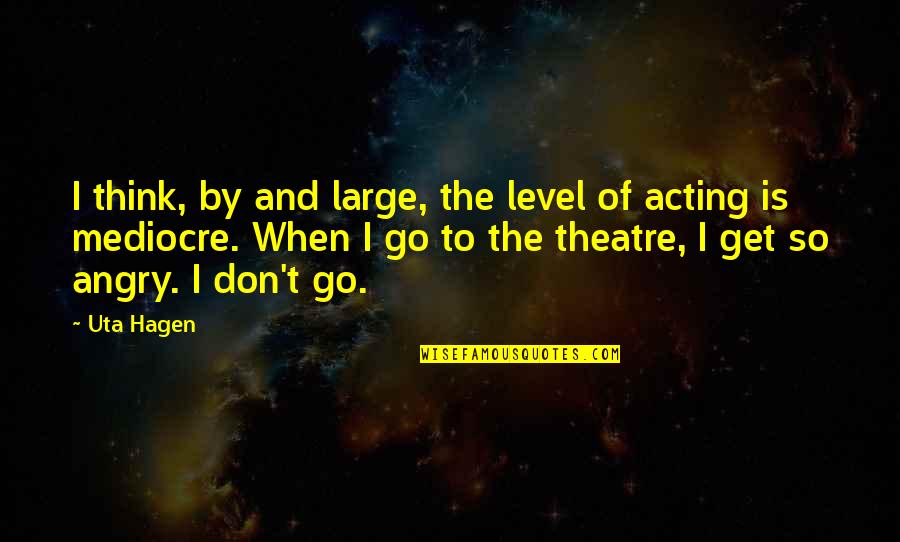 I think, by and large, the level of acting is mediocre. When I go to the theatre, I get so angry. I don't go.
—
Uta Hagen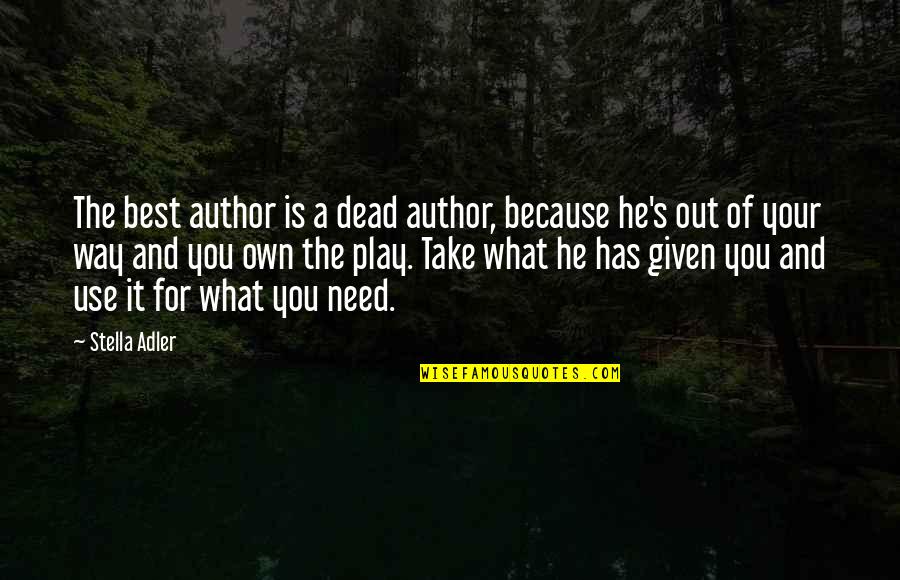 The best author is a dead author, because he's out of your way and you own the play. Take what he has given you and use it for what you need. —
Stella Adler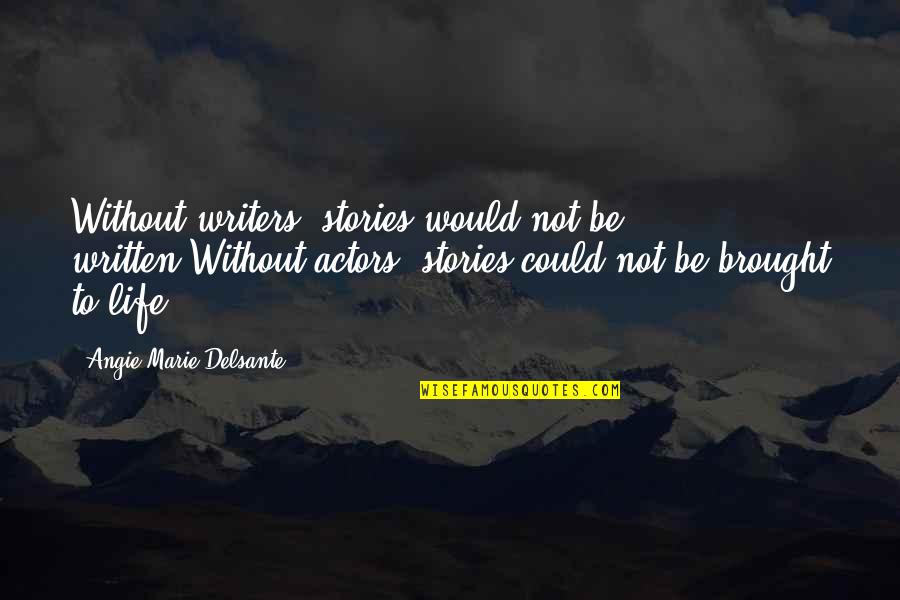 Without writers, stories would not be written,
Without actors, stories could not be brought to life. —
Angie-Marie Delsante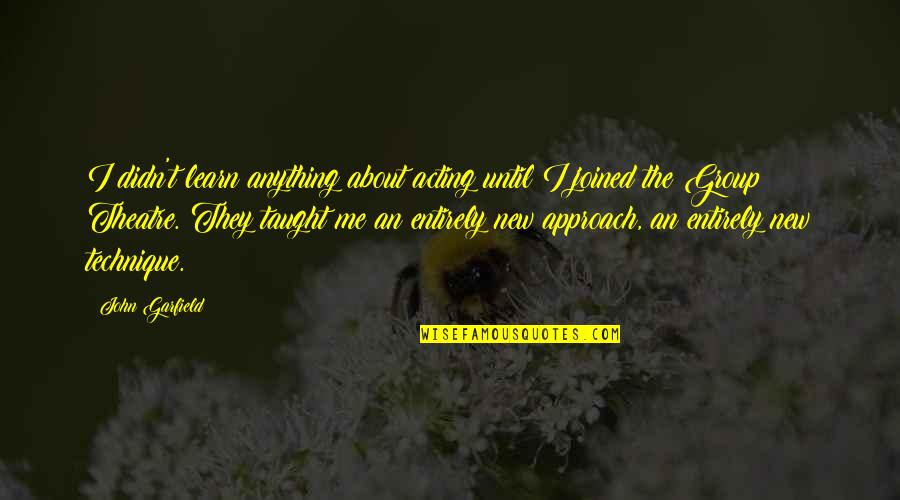 I didn't learn anything about acting until I joined the Group Theatre. They taught me an entirely new approach, an entirely new technique. —
John Garfield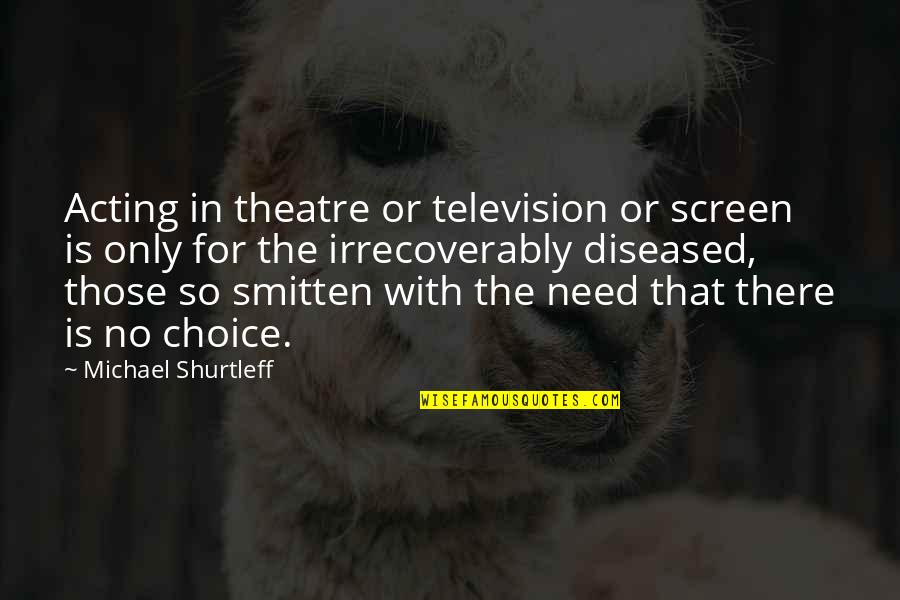 Acting in theatre or television or screen is only for the irrecoverably diseased, those so smitten with the need that there is no choice. —
Michael Shurtleff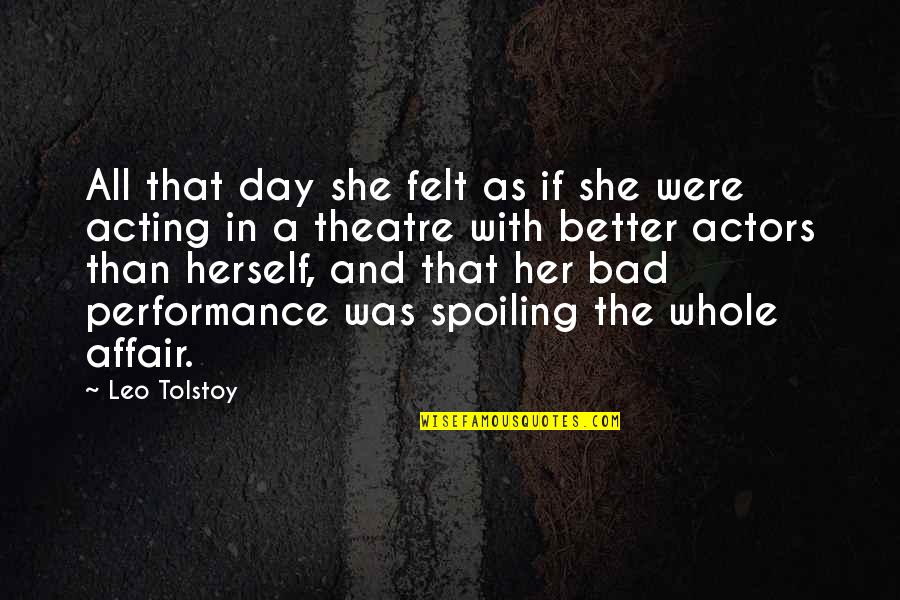 All that day she felt as if she were acting in a theatre with better actors than herself, and that her bad performance was spoiling the whole affair. —
Leo Tolstoy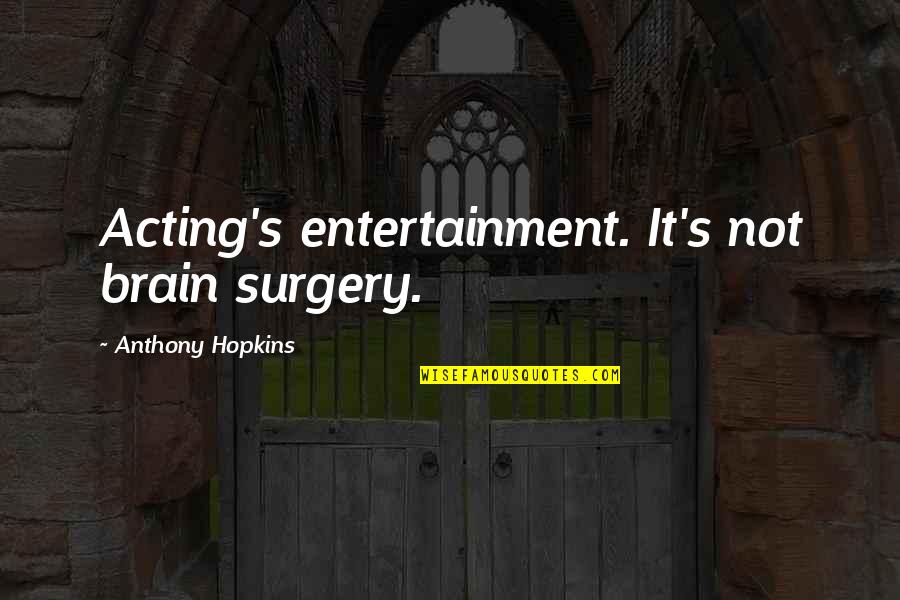 Acting's entertainment. It's not brain surgery. —
Anthony Hopkins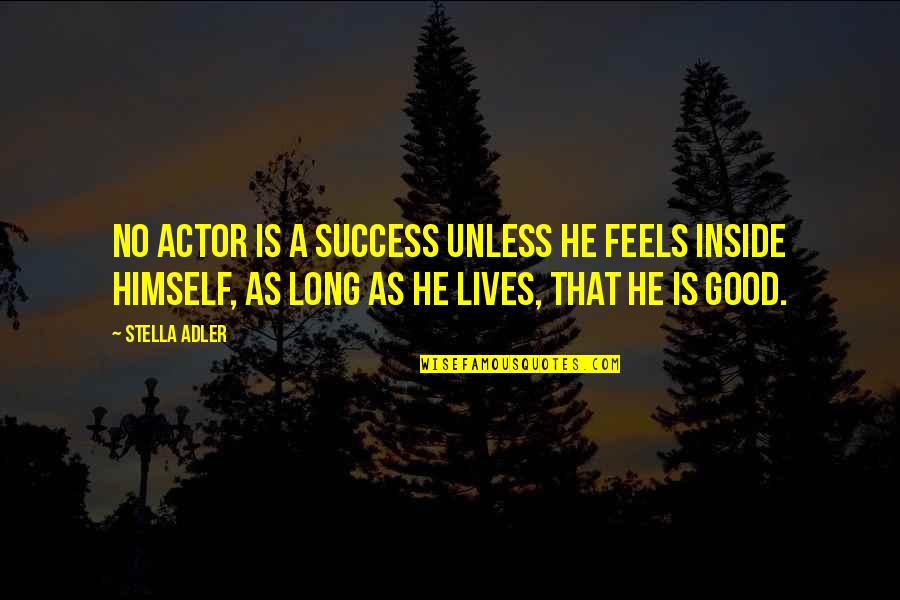 No actor is a success unless he feels inside himself, as long as he lives, that he is good. —
Stella Adler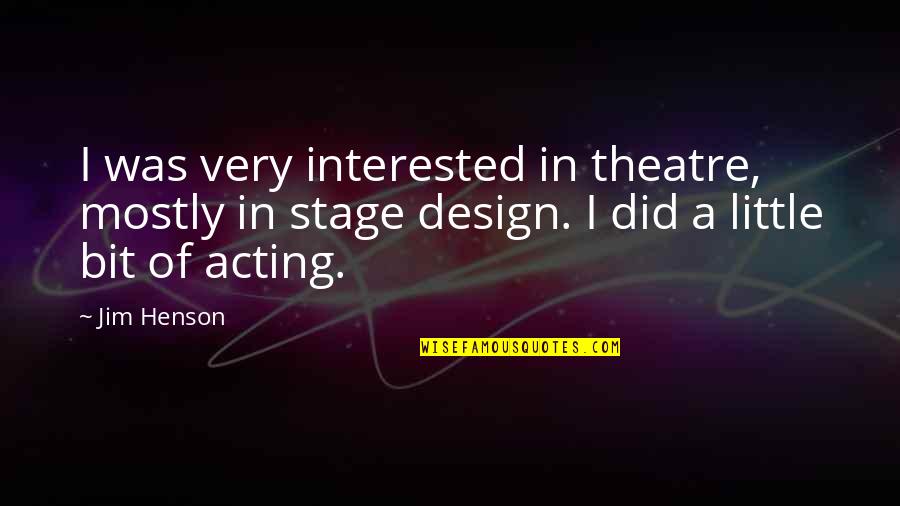 I was very interested in theatre, mostly in stage design. I did a little bit of acting. —
Jim Henson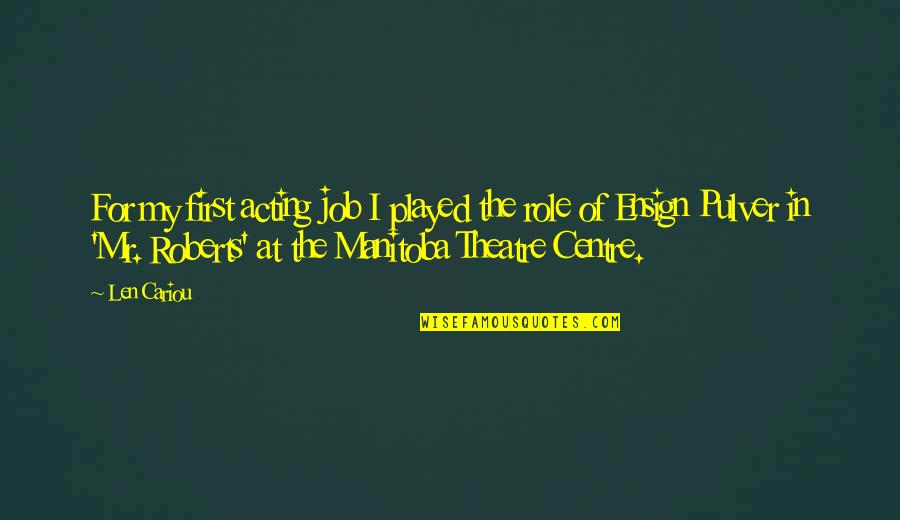 For my first acting job I played the role of Ensign Pulver in 'Mr. Roberts' at the Manitoba Theatre Centre. —
Len Cariou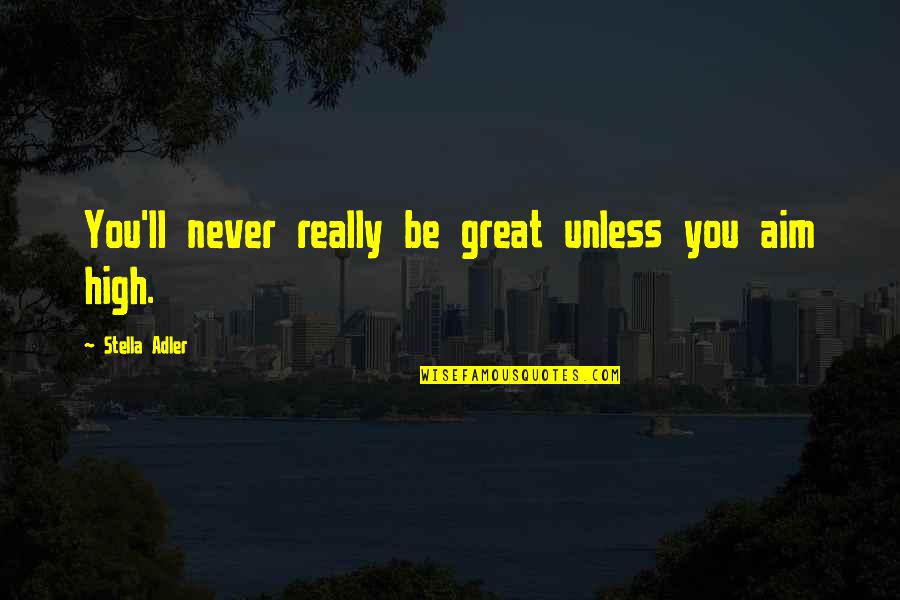 You'll never really be great unless you aim high. —
Stella Adler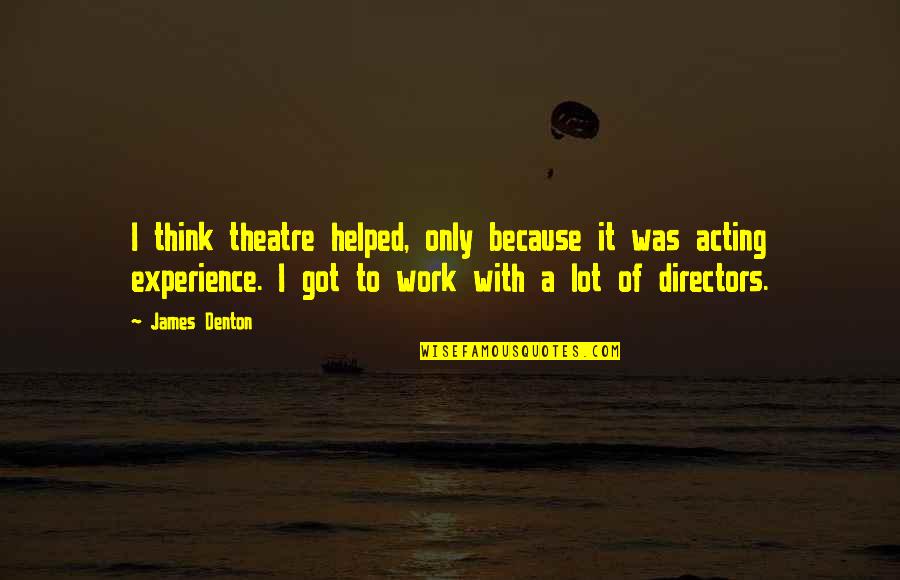 I think theatre helped, only because it was acting experience. I got to work with a lot of directors. —
James Denton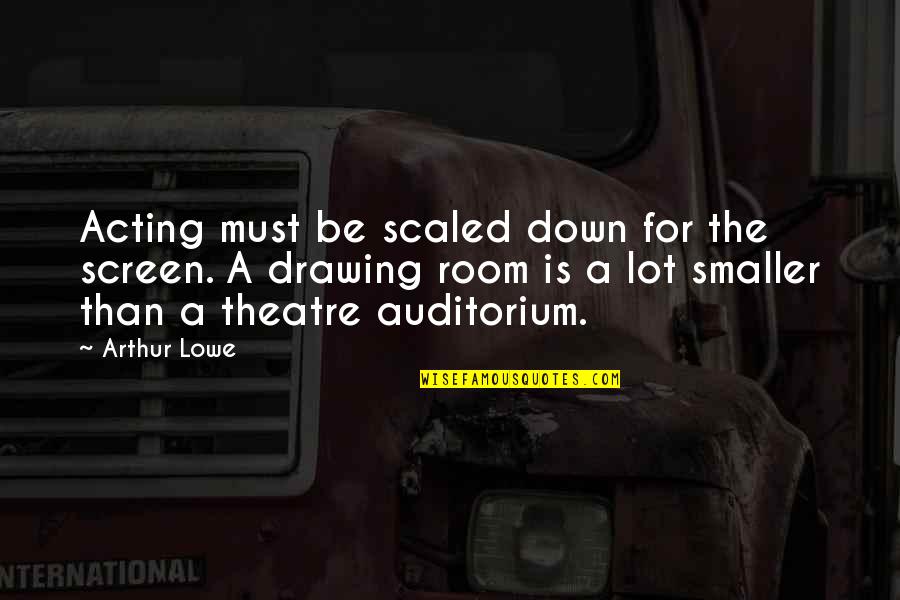 Acting must be scaled down for the screen. A drawing room is a lot smaller than a theatre auditorium. —
Arthur Lowe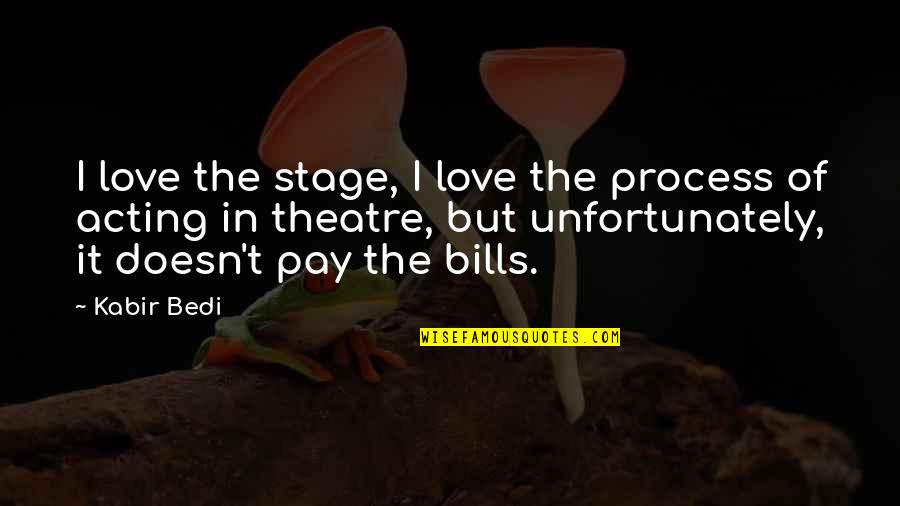 I love the stage, I love the process of acting in theatre, but unfortunately, it doesn't pay the bills. —
Kabir Bedi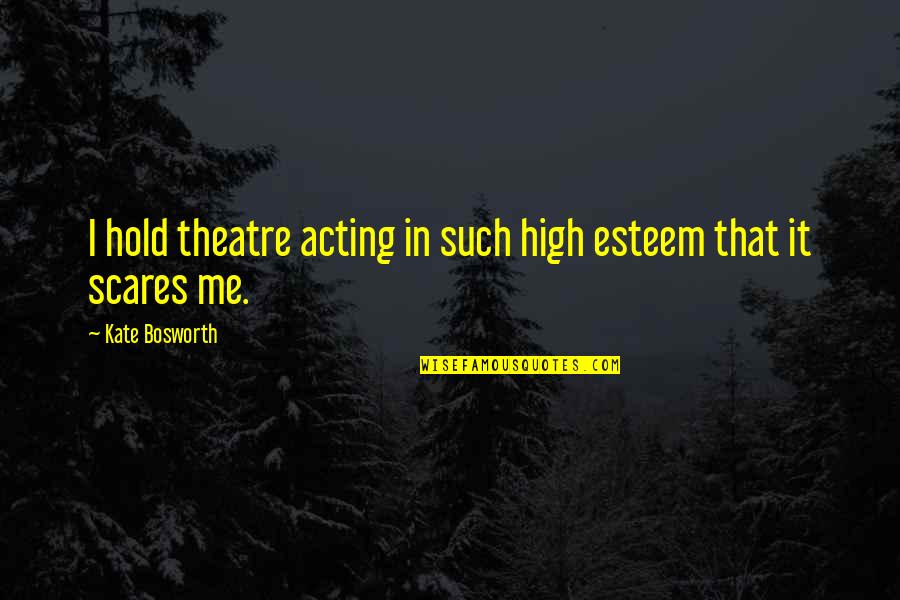 I hold theatre acting in such high esteem that it scares me. —
Kate Bosworth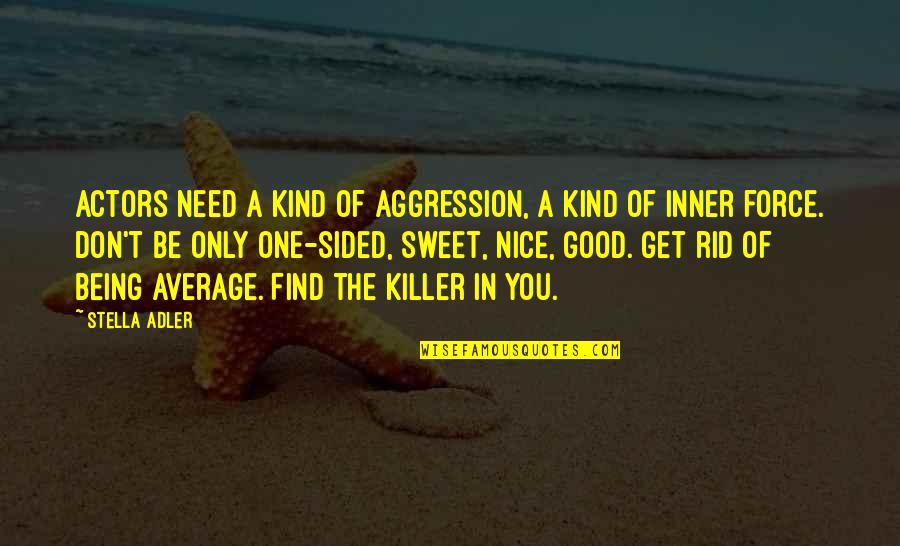 Actors need a kind of aggression, a kind of inner force. Don't be only one-sided, sweet, nice, good. Get rid of being average. Find the killer in you. —
Stella Adler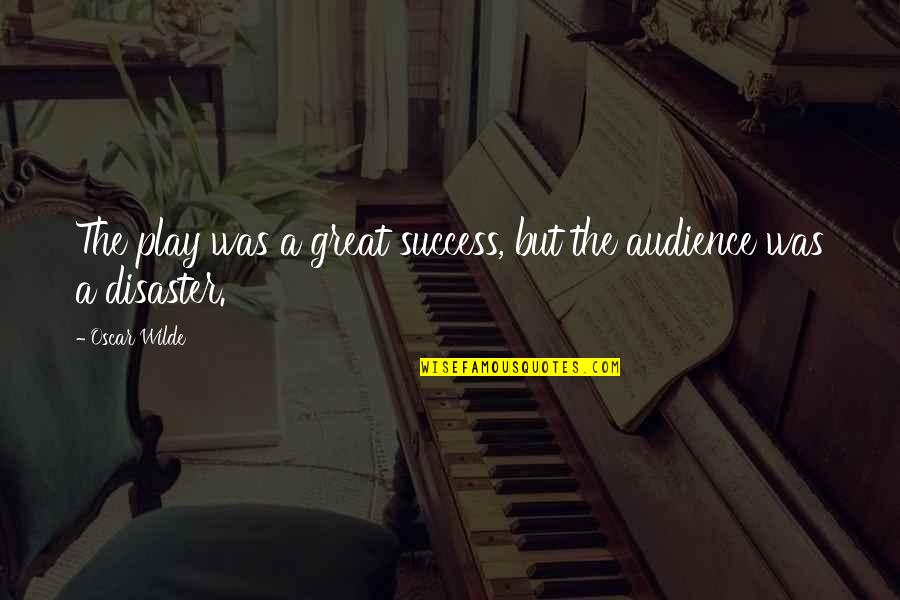 The play was a great success, but the audience was a disaster. —
Oscar Wilde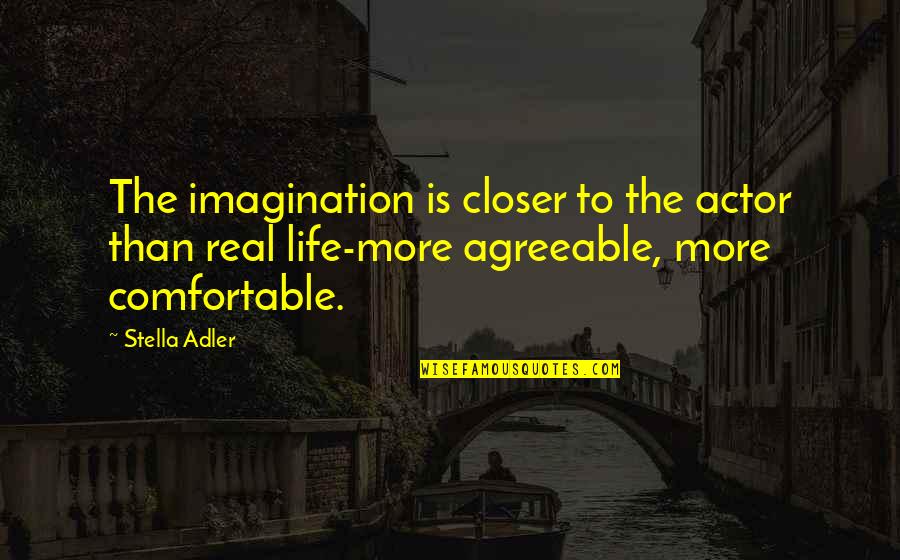 The imagination is closer to the actor than real life-more agreeable, more comfortable. —
Stella Adler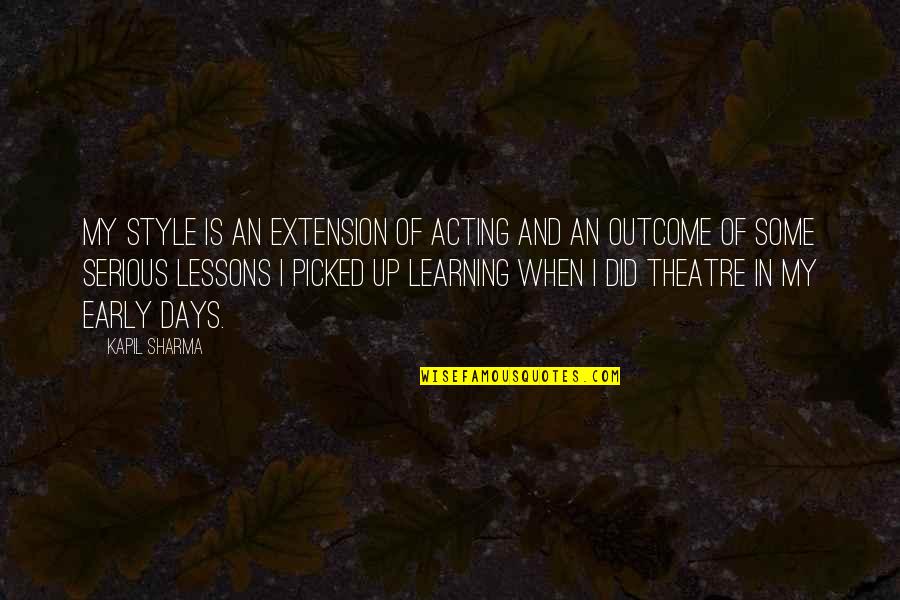 My style is an extension of acting and an outcome of some serious lessons I picked up learning when I did theatre in my early days. —
Kapil Sharma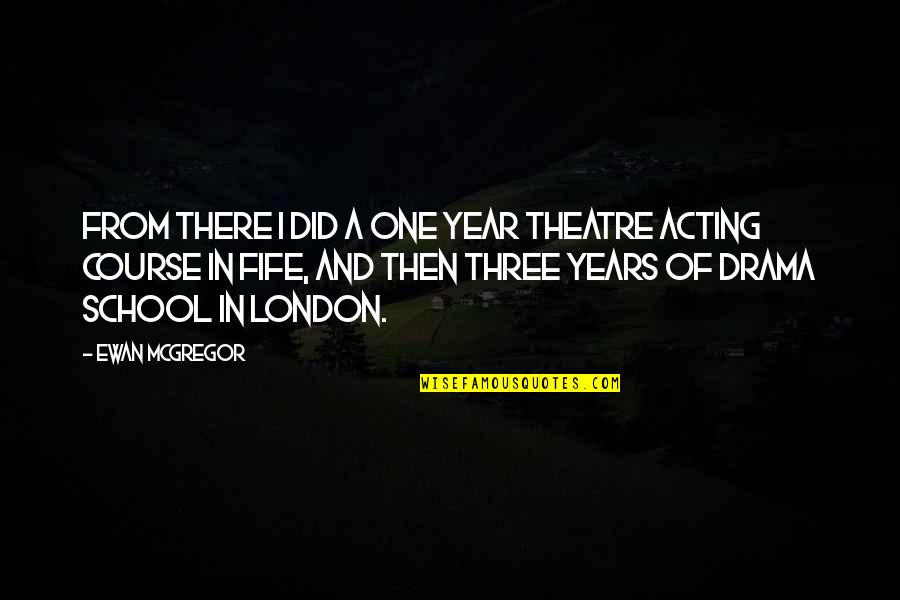 From there I did a one year theatre acting course in Fife, and then three years of drama school in London. —
Ewan McGregor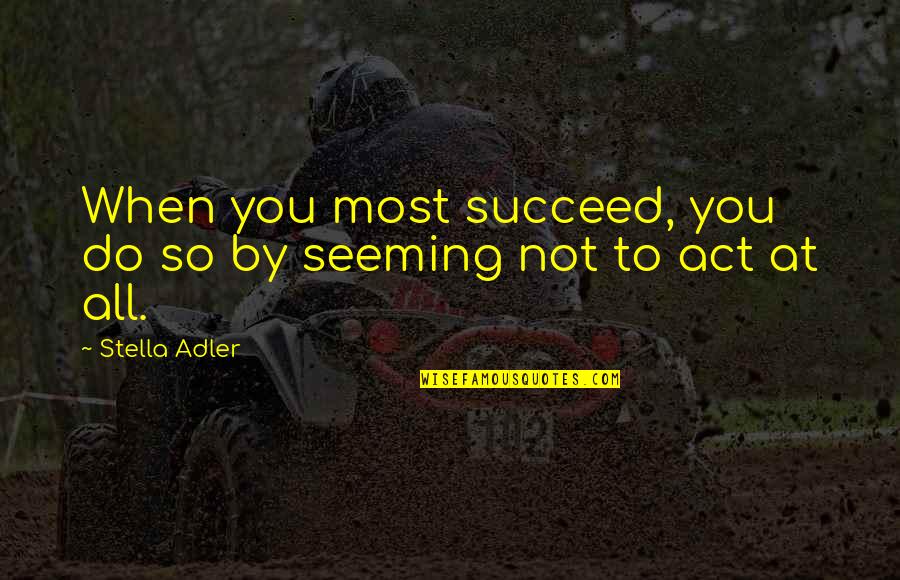 When you most succeed, you do so by seeming not to act at all. —
Stella Adler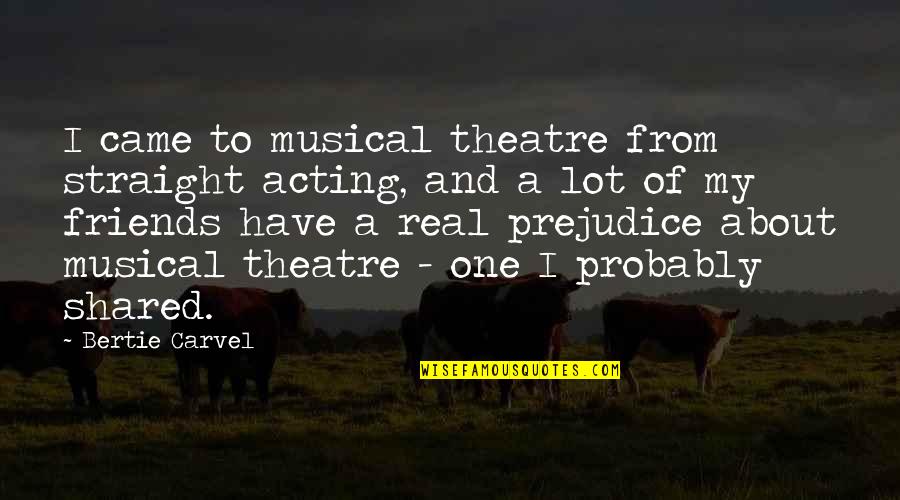 I came to musical theatre from straight acting, and a lot of my friends have a real prejudice about musical theatre - one I probably shared. —
Bertie Carvel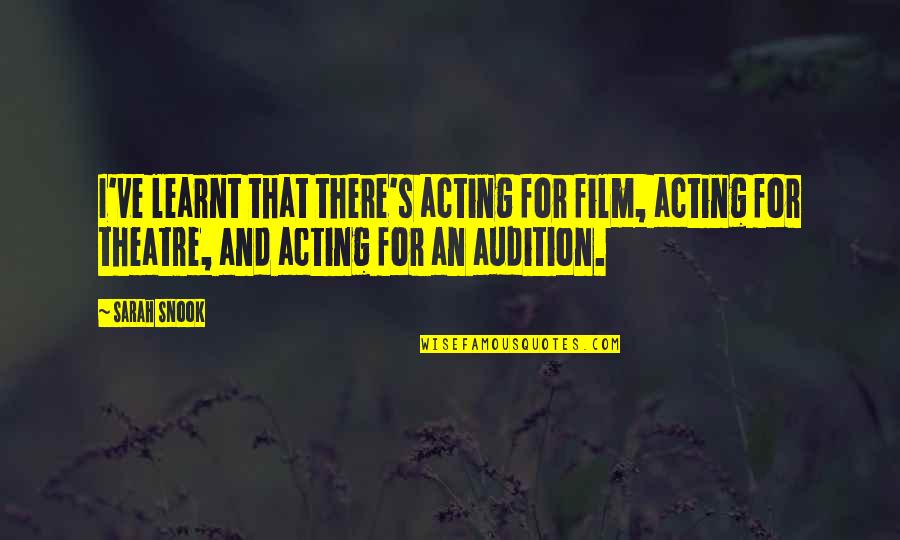 I've learnt that there's acting for film, acting for theatre, and acting for an audition. —
Sarah Snook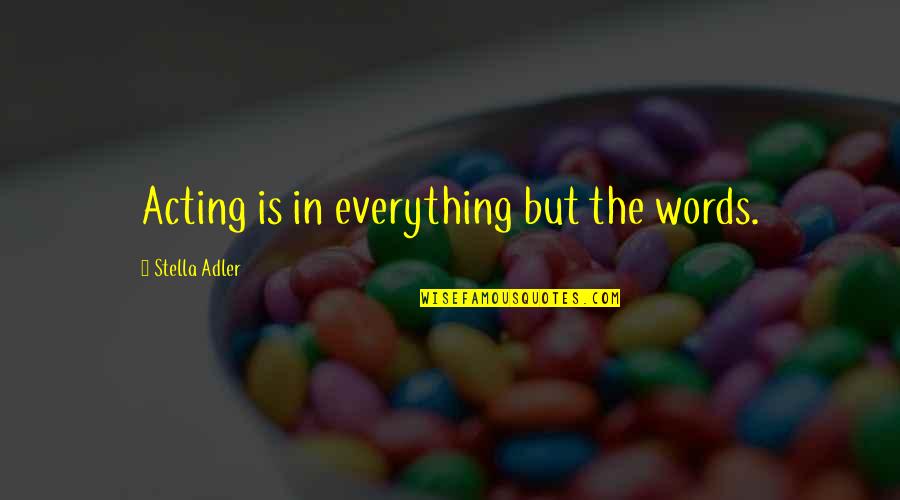 Acting is in everything but the words. —
Stella Adler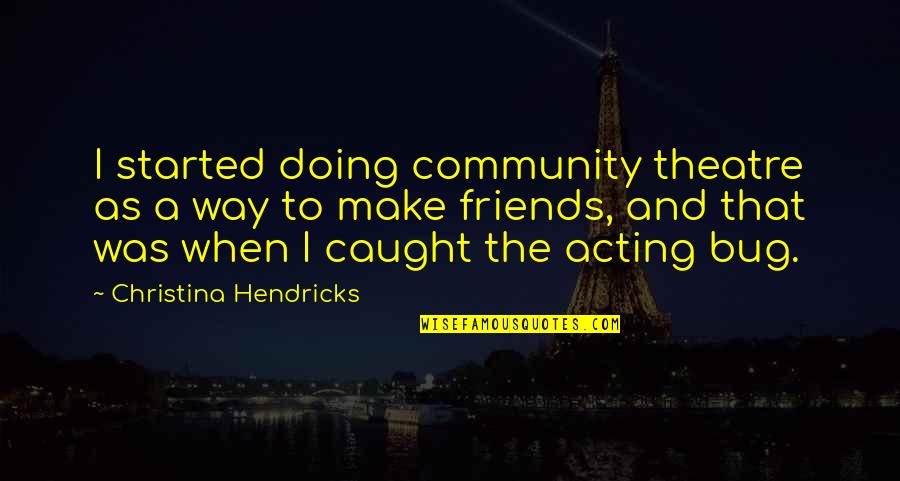 I started doing community theatre as a way to make friends, and that was when I caught the acting bug. —
Christina Hendricks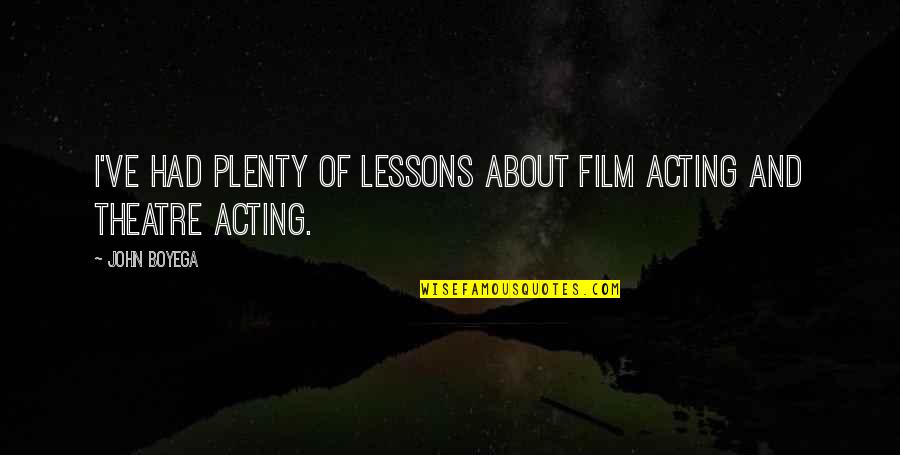 I've had plenty of lessons about film acting and theatre acting. —
John Boyega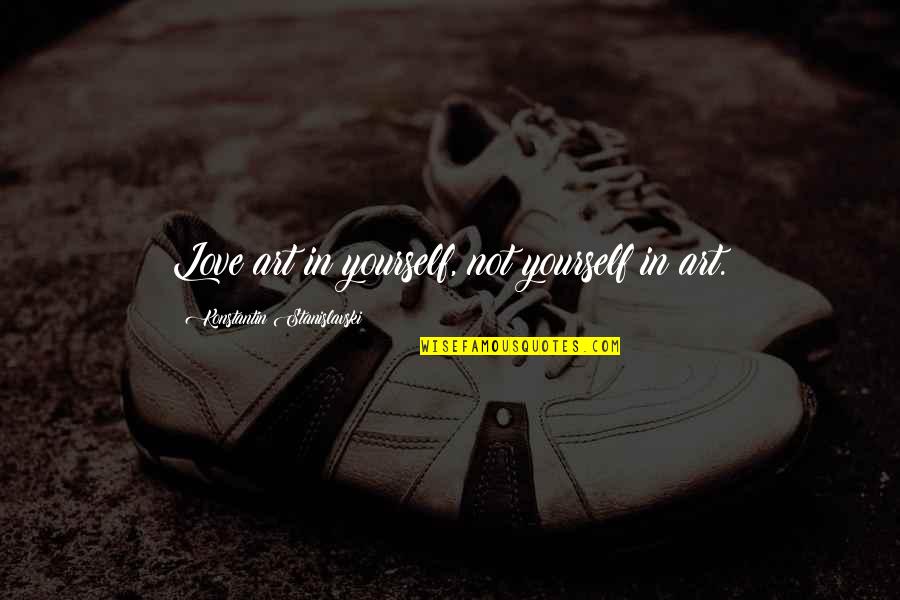 Love art in yourself, not yourself in art. —
Konstantin Stanislavski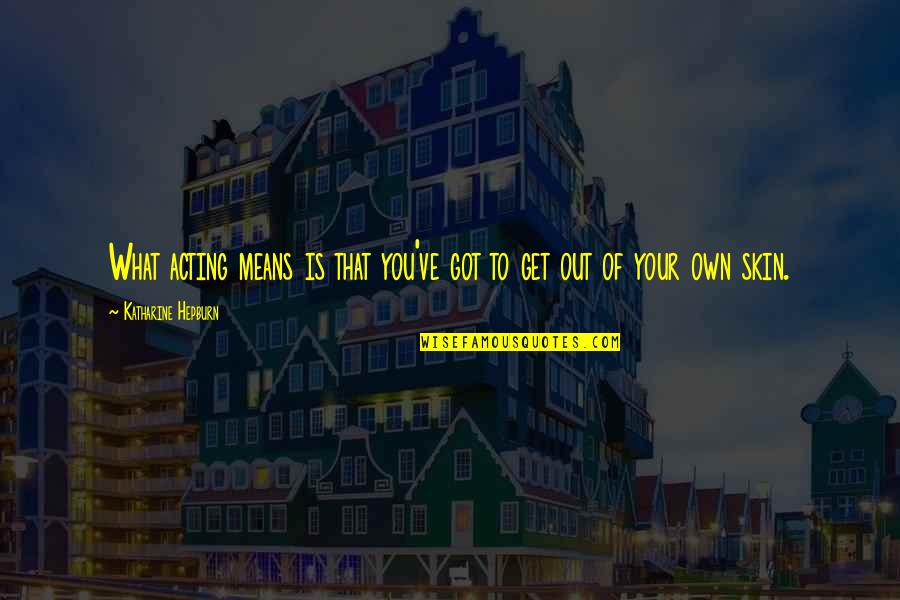 What acting means is that you've got to get out of your own skin. —
Katharine Hepburn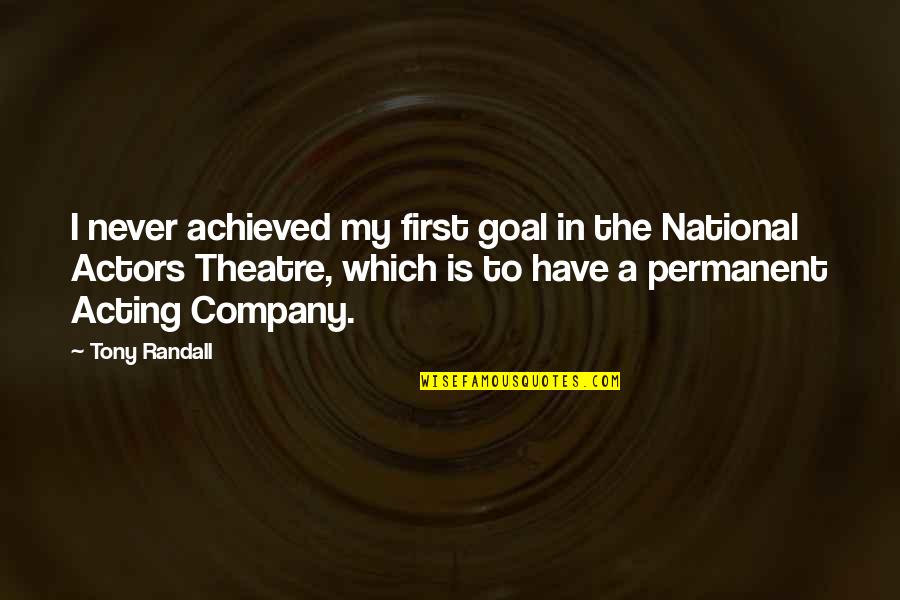 I never achieved my first goal in the National Actors Theatre, which is to have a permanent Acting Company. —
Tony Randall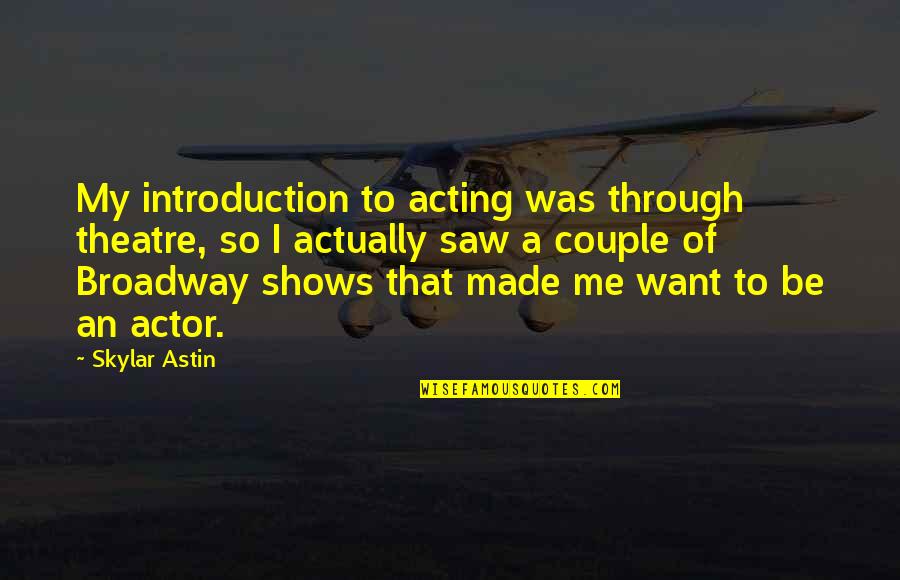 My introduction to acting was through theatre, so I actually saw a couple of Broadway shows that made me want to be an actor. —
Skylar Astin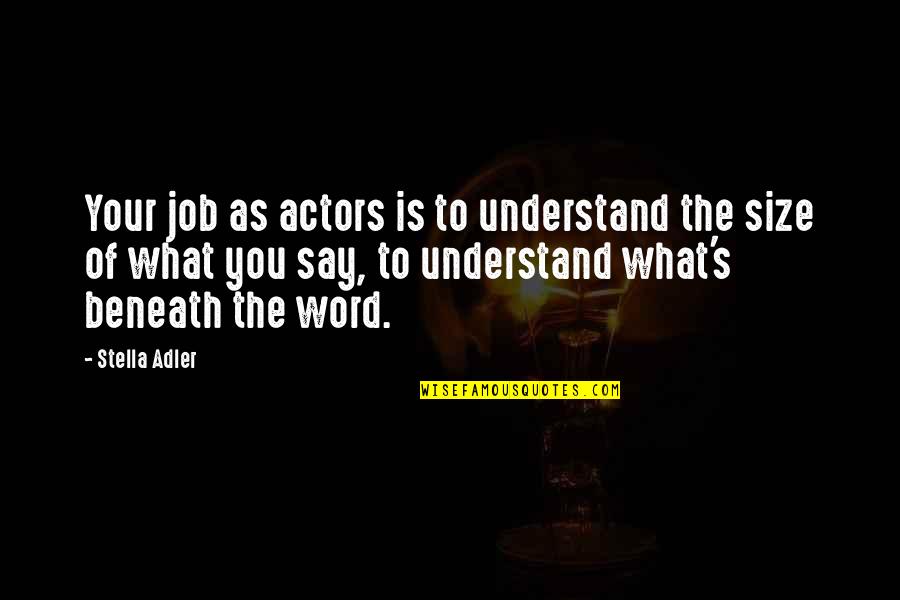 Your job as actors is to understand the size of what you say, to understand what's beneath the word. —
Stella Adler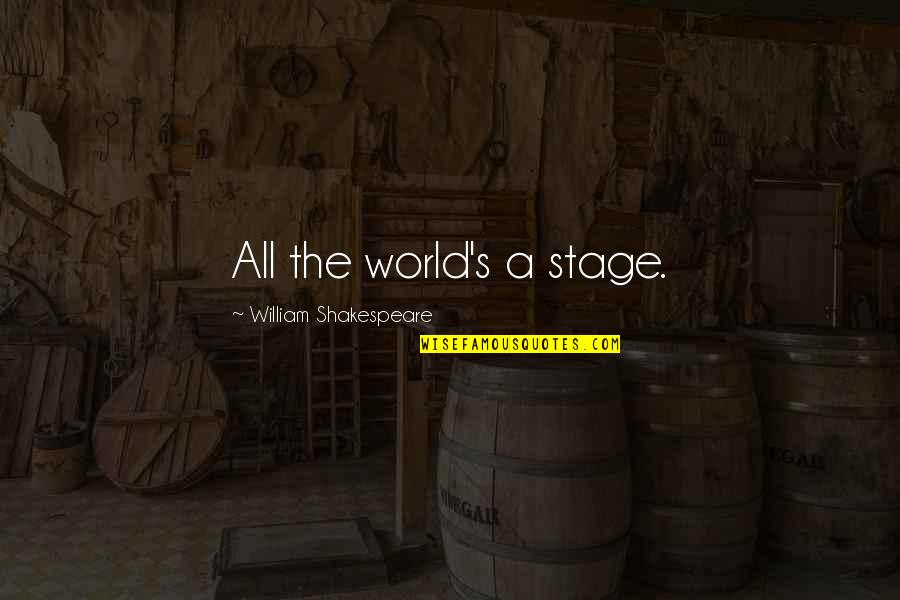 All the world's a stage. —
William Shakespeare