The Universe And Fate Quotes
Collection of top 26 famous quotes about The Universe And Fate
The Universe And Fate Quotes & Sayings
Happy to read and share the best inspirational The Universe And Fate quotes, sayings and quotations on Wise Famous Quotes.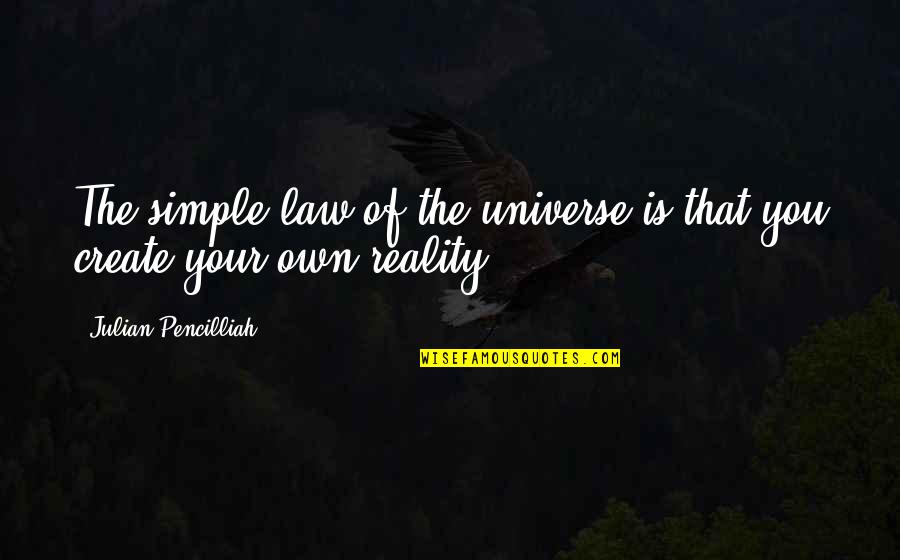 The simple law of the universe is that you create your own reality
—
Julian Pencilliah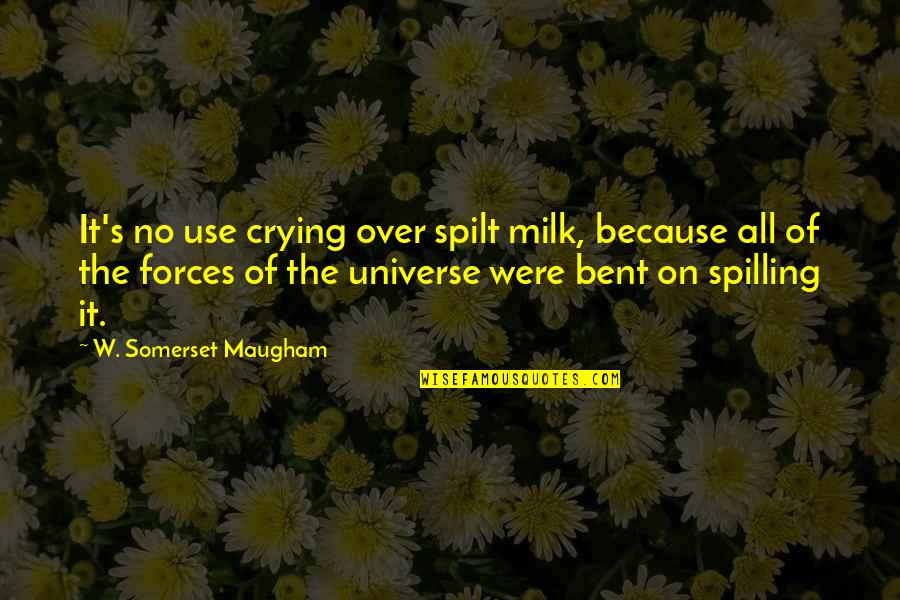 It's no use crying over spilt milk, because all of the forces of the universe were bent on spilling it.
—
W. Somerset Maugham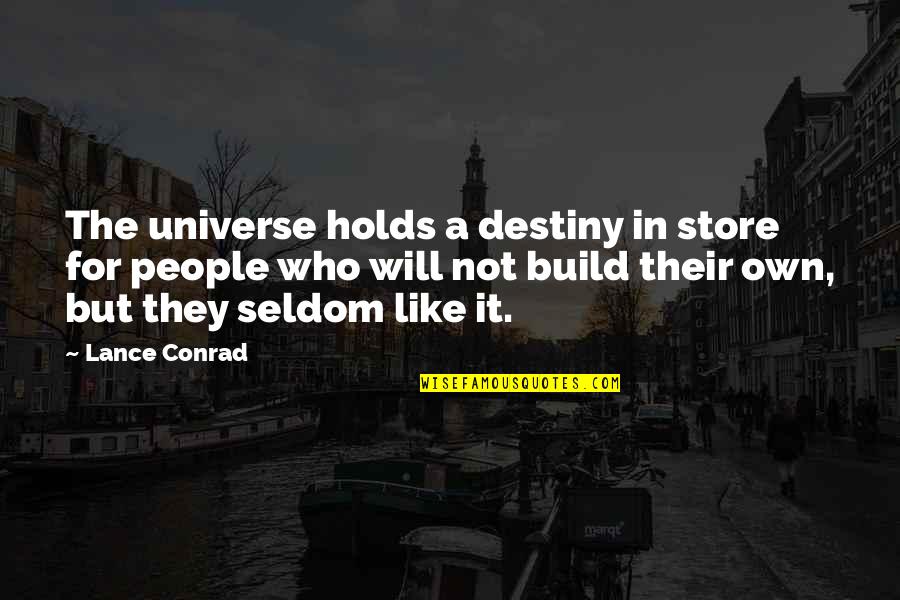 The universe holds a destiny in store for people who will not build their own, but they seldom like it.
—
Lance Conrad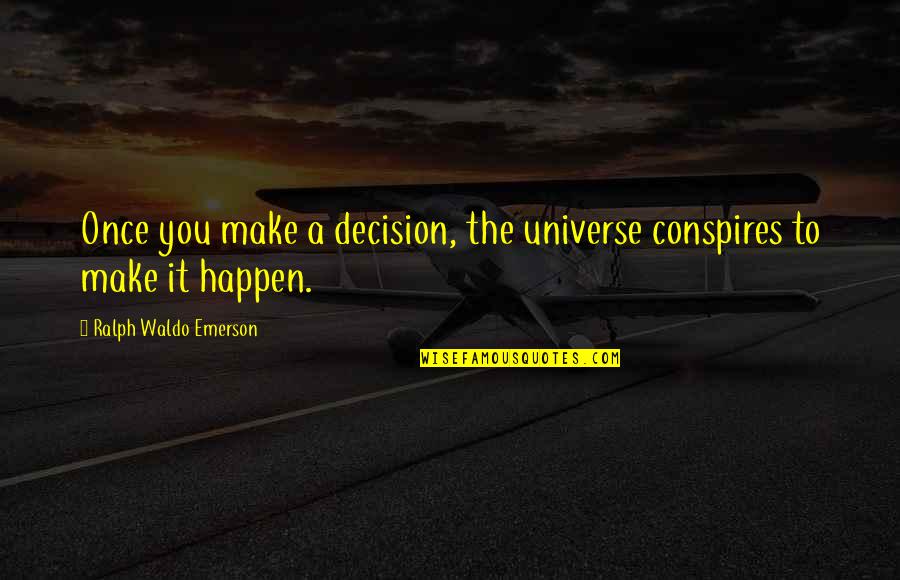 Once you make a decision, the universe conspires to make it happen.
—
Ralph Waldo Emerson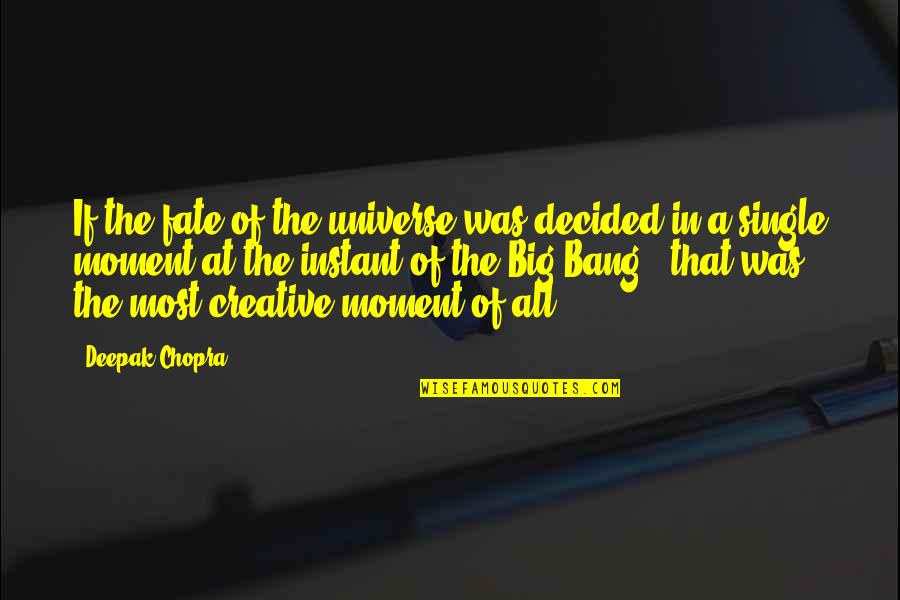 If the fate of the universe was decided in a single moment at the instant of the Big Bang , that was the most creative moment of all.
—
Deepak Chopra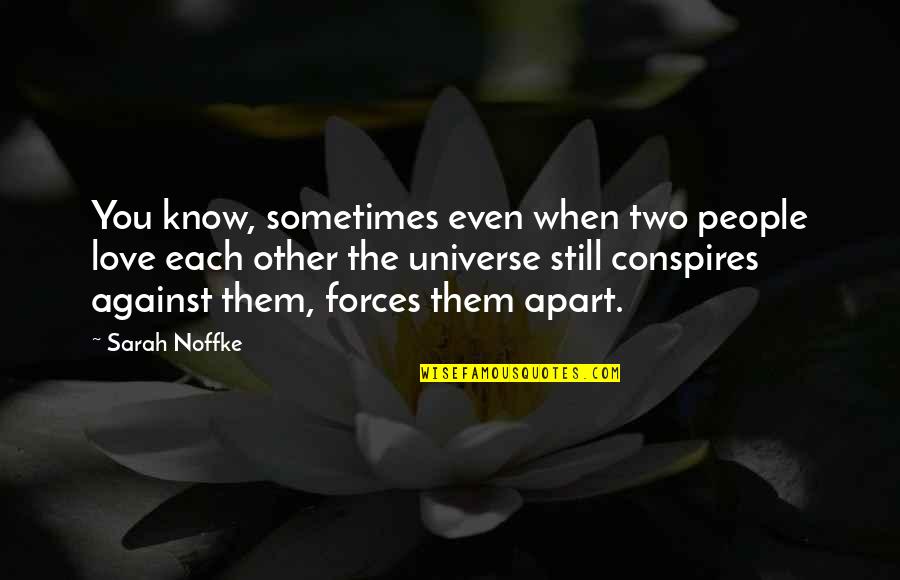 You know, sometimes even when two people love each other the universe still conspires against them, forces them apart. —
Sarah Noffke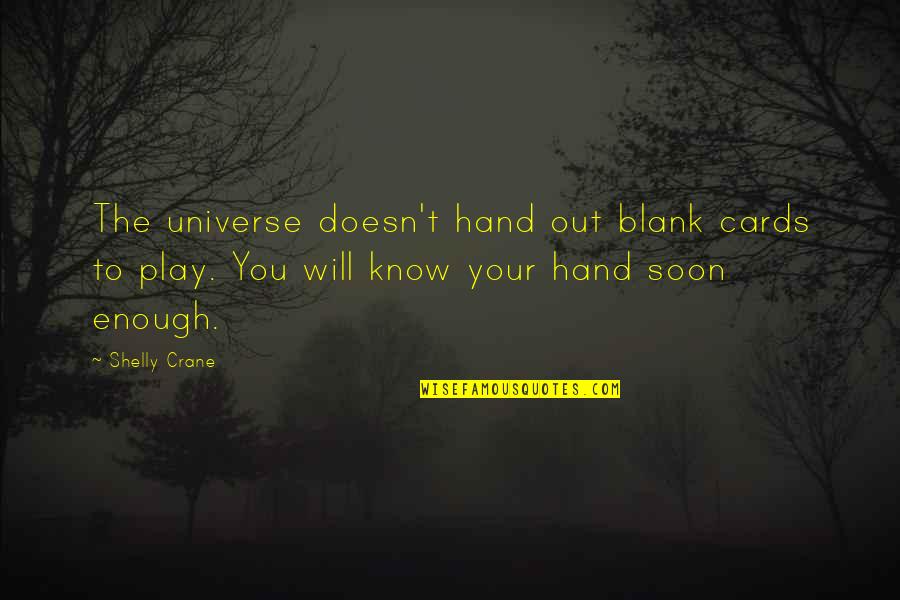 The universe doesn't hand out blank cards to play. You will know your hand soon enough. —
Shelly Crane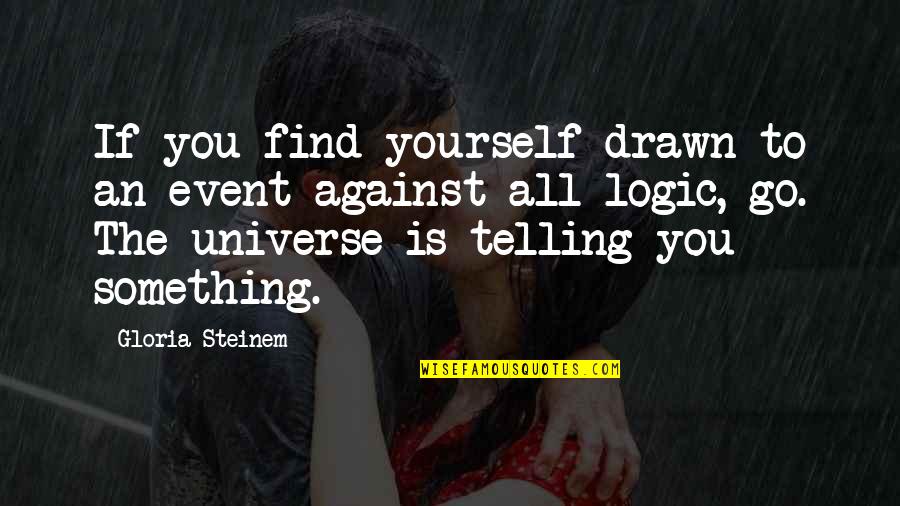 If you find yourself drawn to an event against all logic, go. The universe is telling you something. —
Gloria Steinem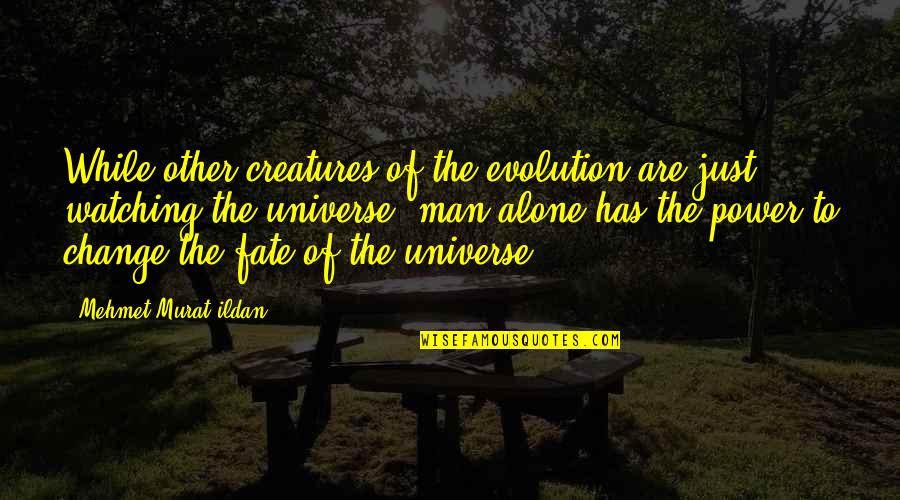 While other creatures of the evolution are just watching the universe, man alone has the power to change the fate of the universe. —
Mehmet Murat Ildan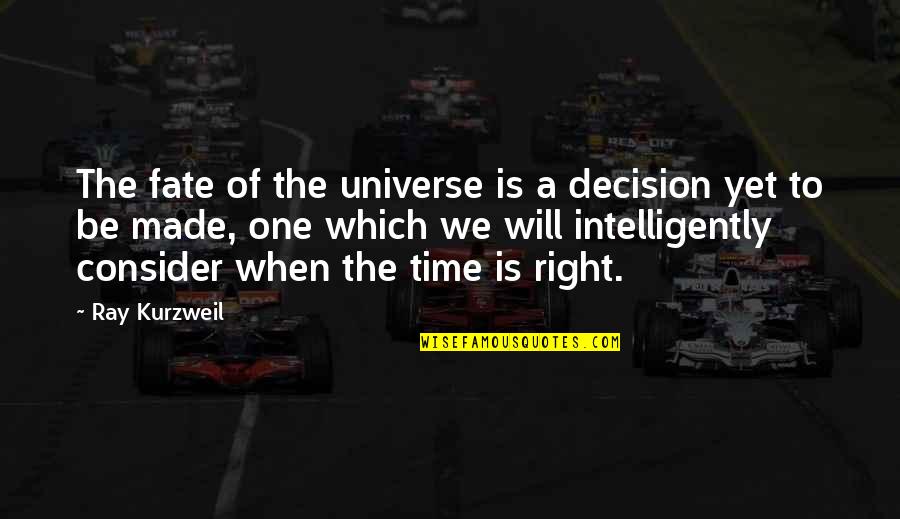 The fate of the universe is a decision yet to be made, one which we will intelligently consider when the time is right. —
Ray Kurzweil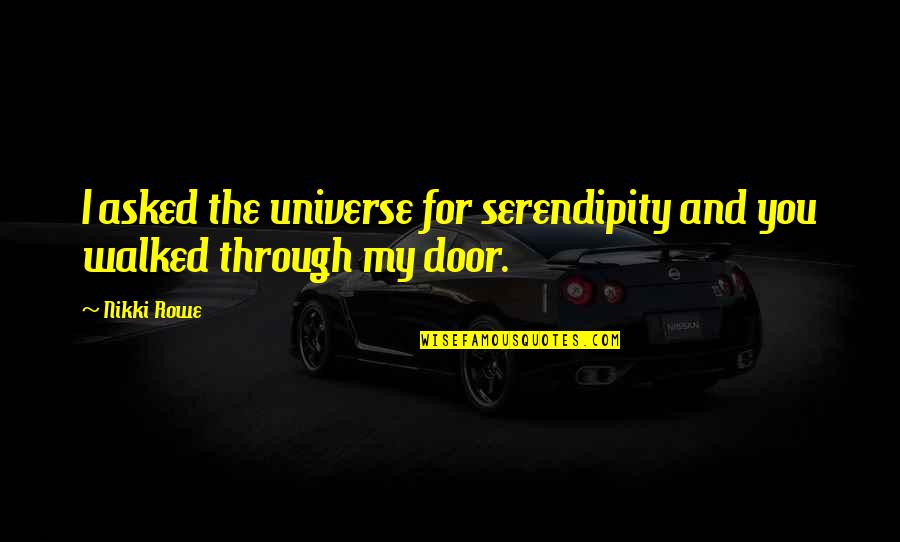 I asked the universe for serendipity and you walked through my door. —
Nikki Rowe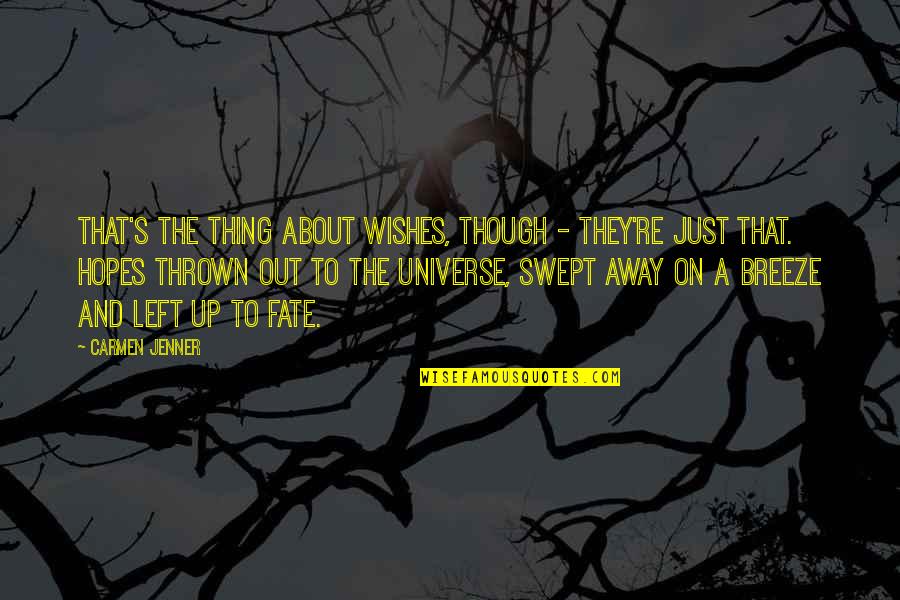 That's the thing about wishes, though - they're just that. Hopes thrown out to the universe, swept away on a breeze and left up to fate. —
Carmen Jenner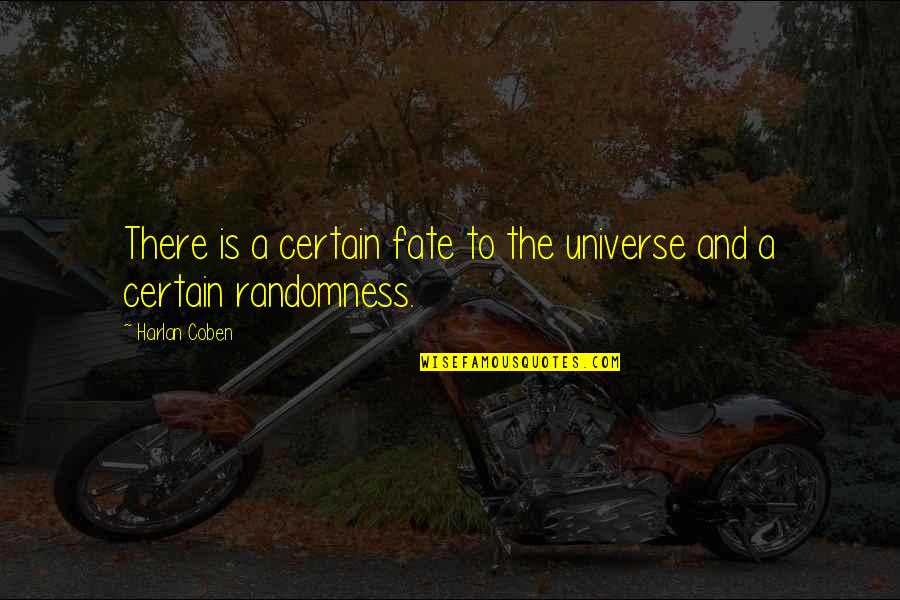 There is a certain fate to the universe and a certain randomness. —
Harlan Coben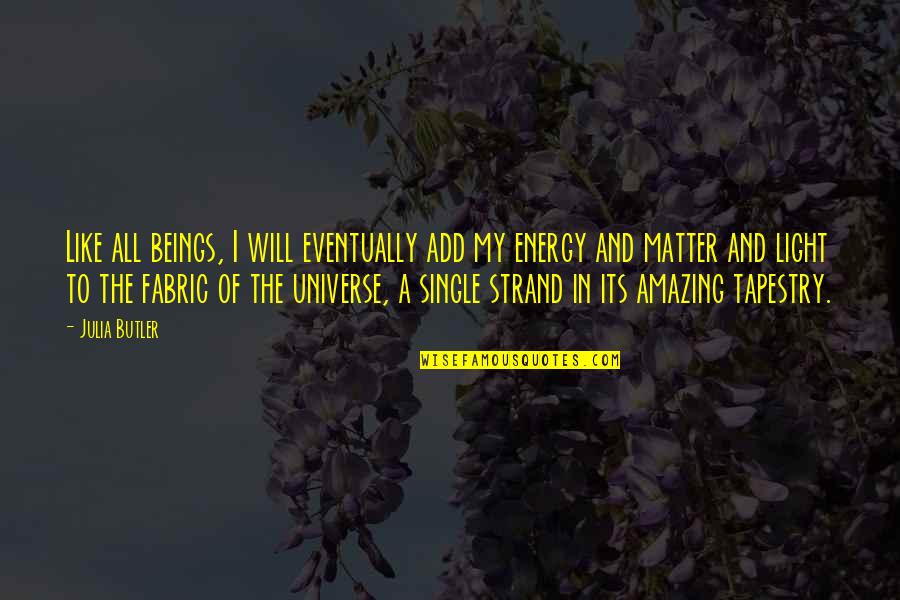 Like all beings, I will eventually add my energy and matter and light to the fabric of the universe, a single strand in its amazing tapestry. —
Julia Butler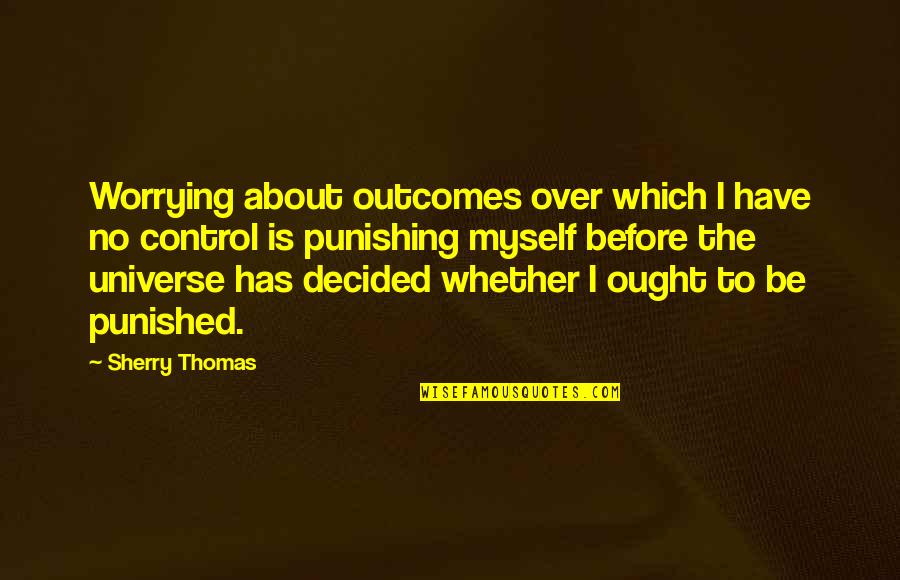 Worrying about outcomes over which I have no control is punishing myself before the universe has decided whether I ought to be punished. —
Sherry Thomas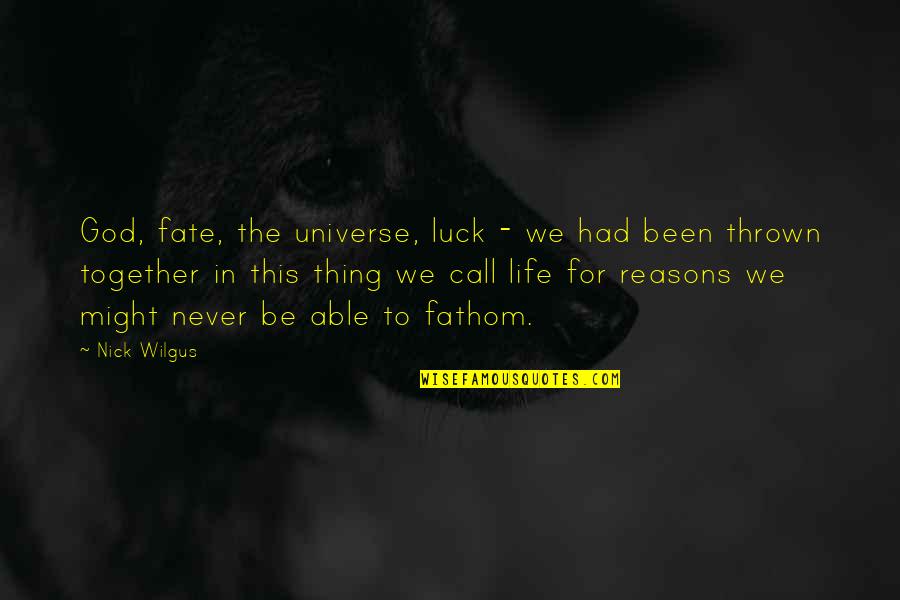 God, fate, the universe, luck - we had been thrown together in this thing we call life for reasons we might never be able to fathom. —
Nick Wilgus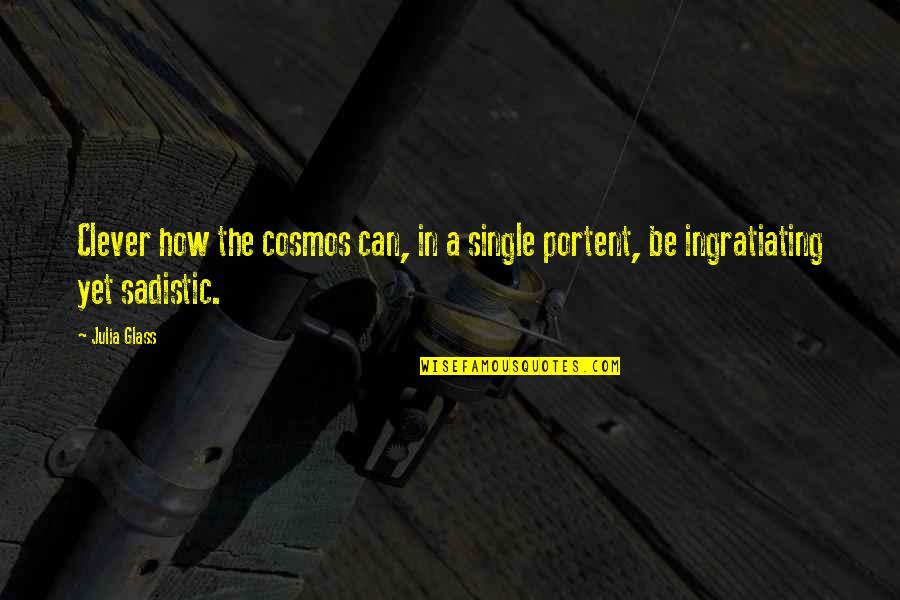 Clever how the cosmos can, in a single portent, be ingratiating yet sadistic. —
Julia Glass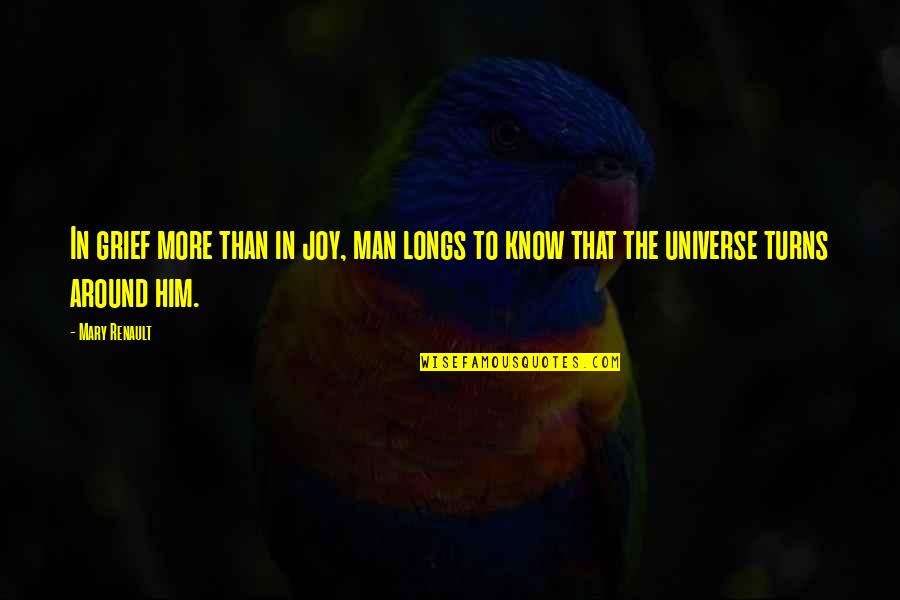 In grief more than in joy, man longs to know that the universe turns around him. —
Mary Renault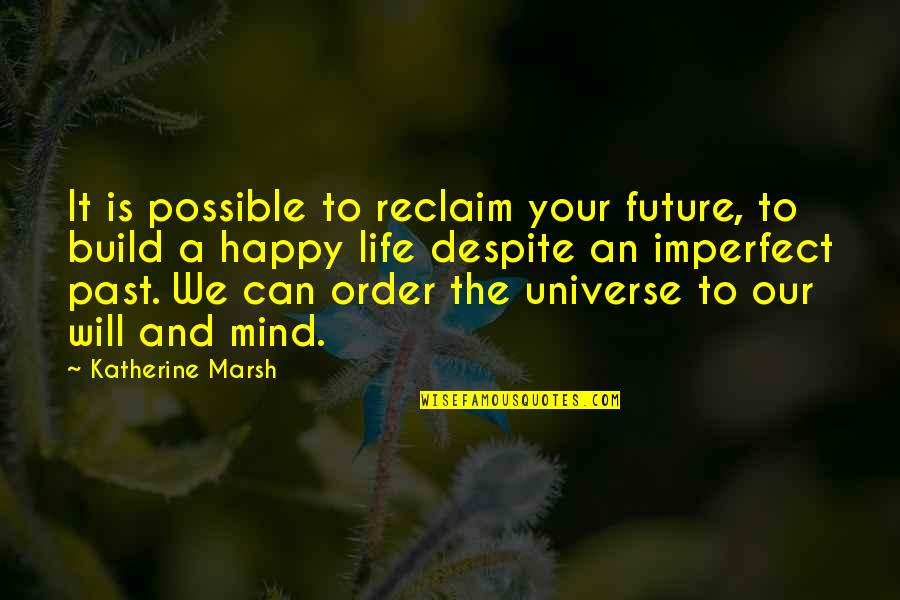 It is possible to reclaim your future, to build a happy life despite an imperfect past. We can order the universe to our will and mind. —
Katherine Marsh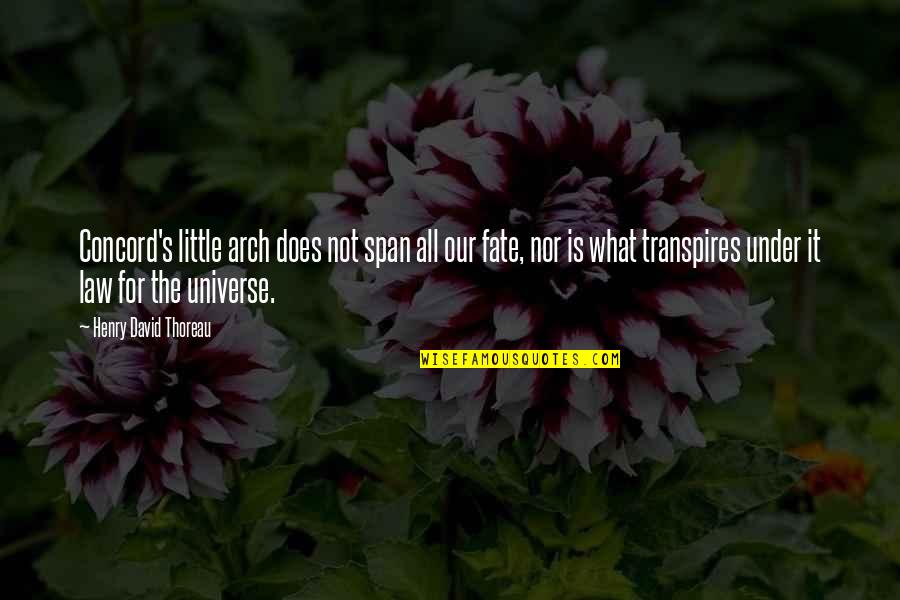 Concord's little arch does not span all our fate, nor is what transpires under it law for the universe. —
Henry David Thoreau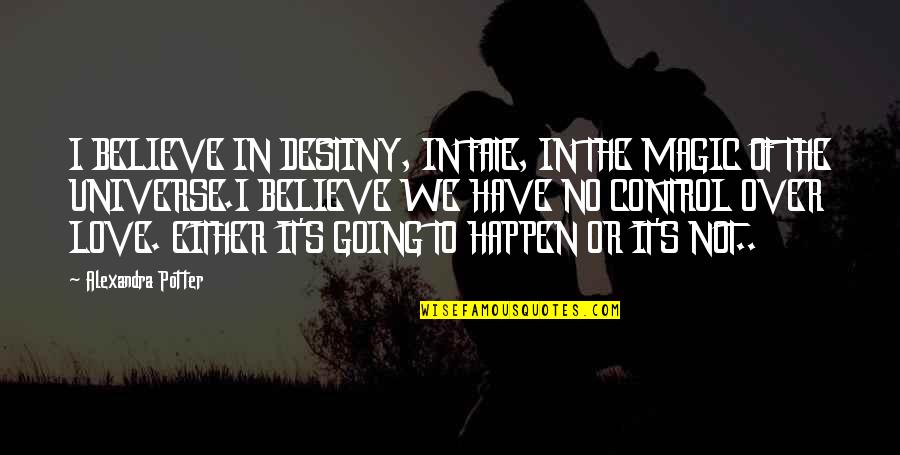 I BELIEVE IN DESTINY, IN FATE, IN THE MAGIC OF THE UNIVERSE.
I BELIEVE WE HAVE NO CONTROL OVER LOVE.
EITHER IT'S GOING TO HAPPEN OR IT'S NOT.. —
Alexandra Potter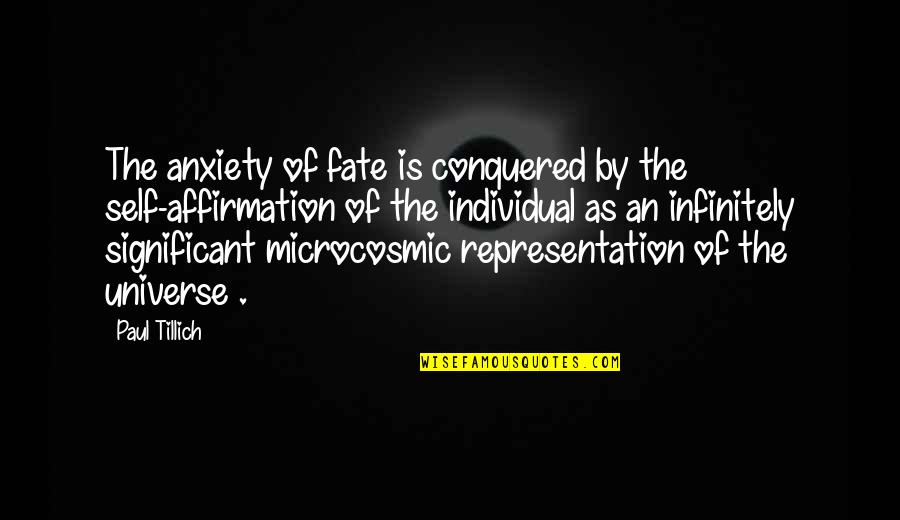 The anxiety of fate is conquered by the self-affirmation of the individual as an infinitely significant microcosmic representation of the universe . —
Paul Tillich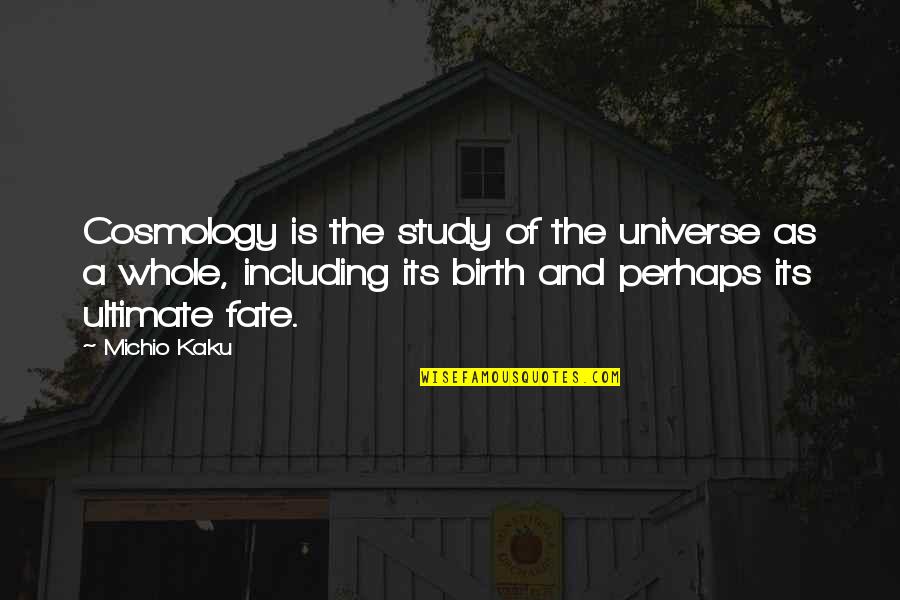 Cosmology is the study of the universe as a whole, including its birth and perhaps its ultimate fate. —
Michio Kaku