Norman Doidge Quotes
Top 11 wise famous quotes and sayings by Norman Doidge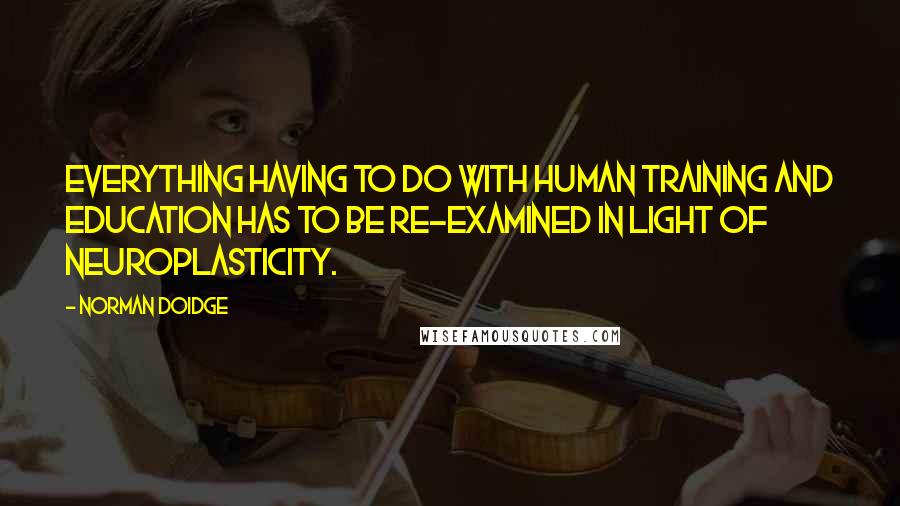 Everything having to do with human training and education has to be re-examined in light of neuroplasticity.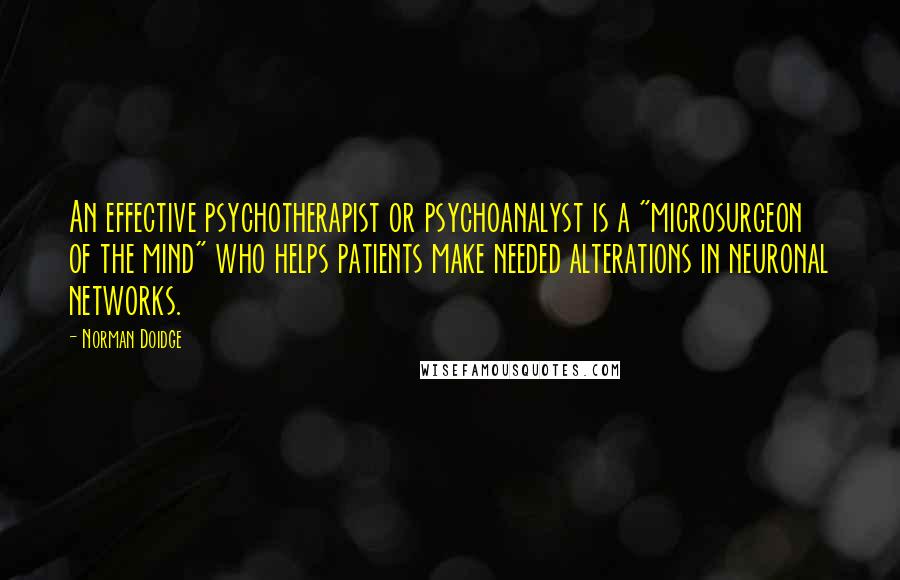 An effective psychotherapist or psychoanalyst is a "microsurgeon of the mind" who helps patients make needed alterations in neuronal networks.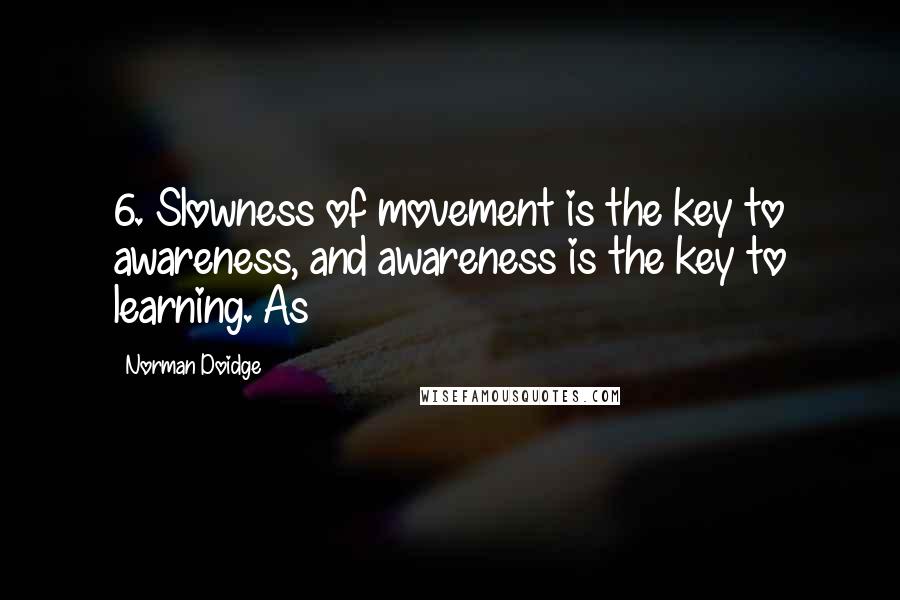 6. Slowness of movement is the key to awareness, and awareness is the key to learning. As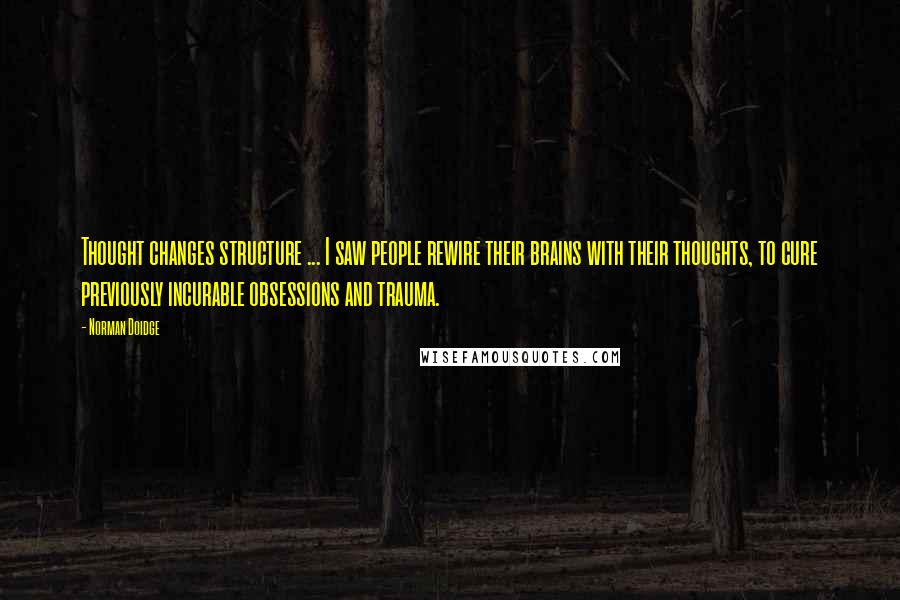 Thought changes structure ... I saw people rewire their brains with their thoughts, to cure previously incurable obsessions and trauma.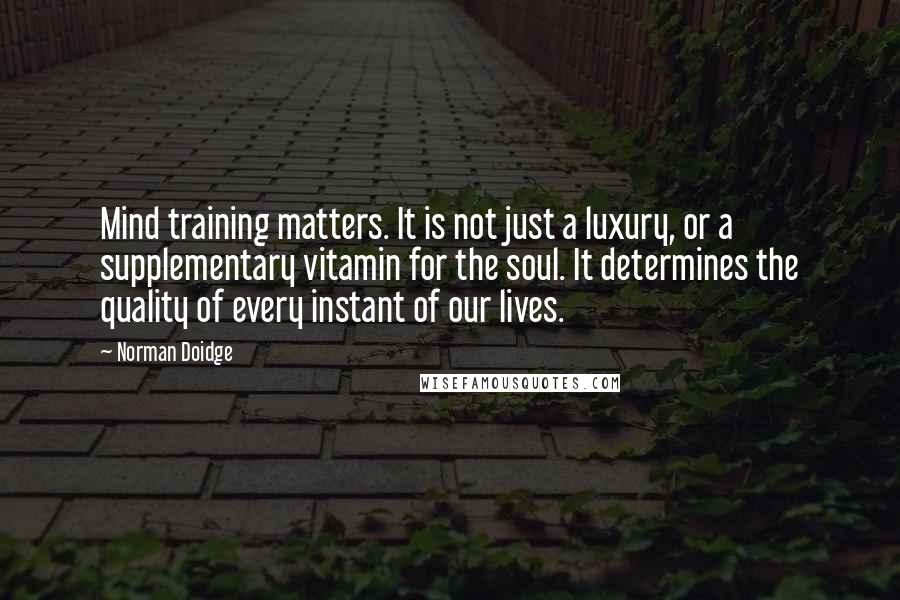 Mind training matters. It is not just a luxury, or a supplementary vitamin for the soul. It determines the quality of every instant of our lives.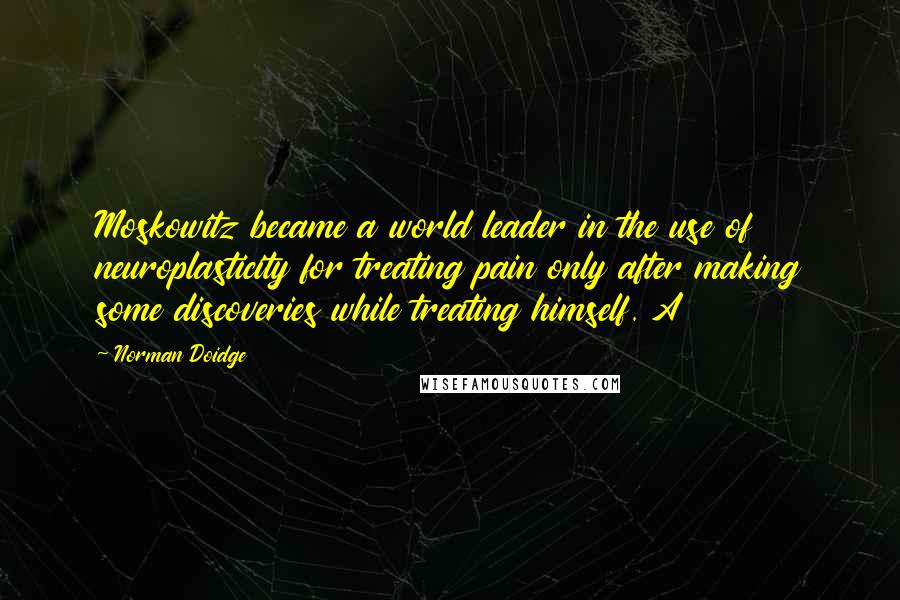 Moskowitz became a world leader in the use of neuroplasticity for treating pain only after making some discoveries while treating himself. A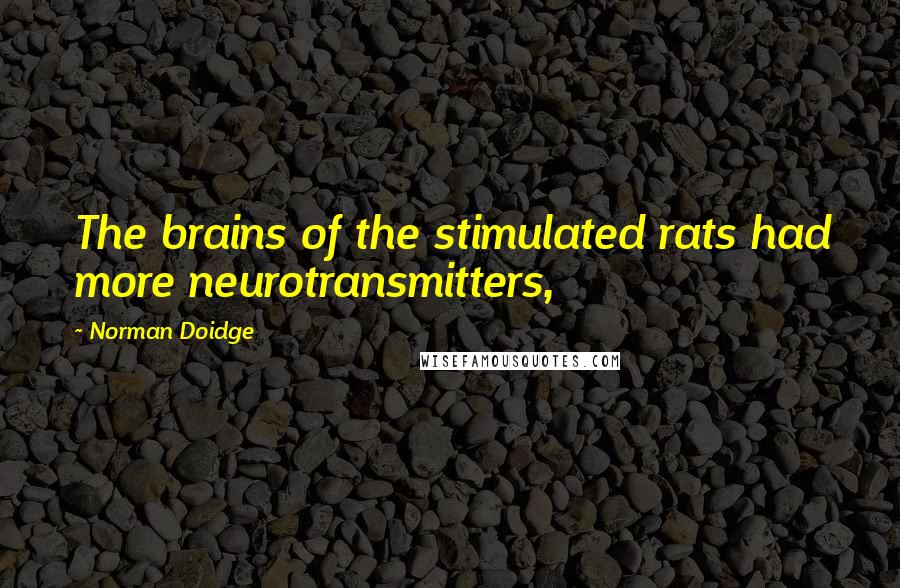 The brains of the stimulated rats had more neurotransmitters,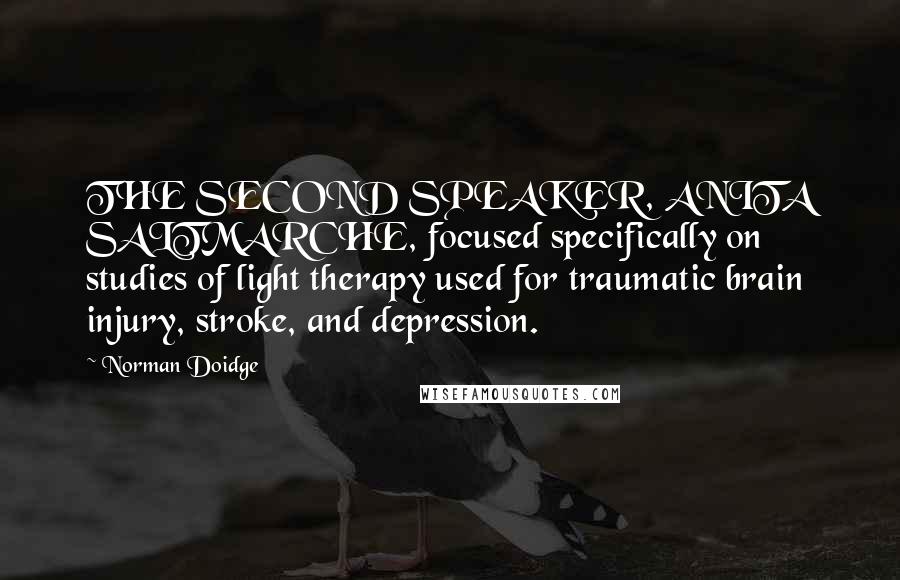 THE SECOND SPEAKER, ANITA SALTMARCHE, focused specifically on studies of light therapy used for traumatic brain injury, stroke, and depression.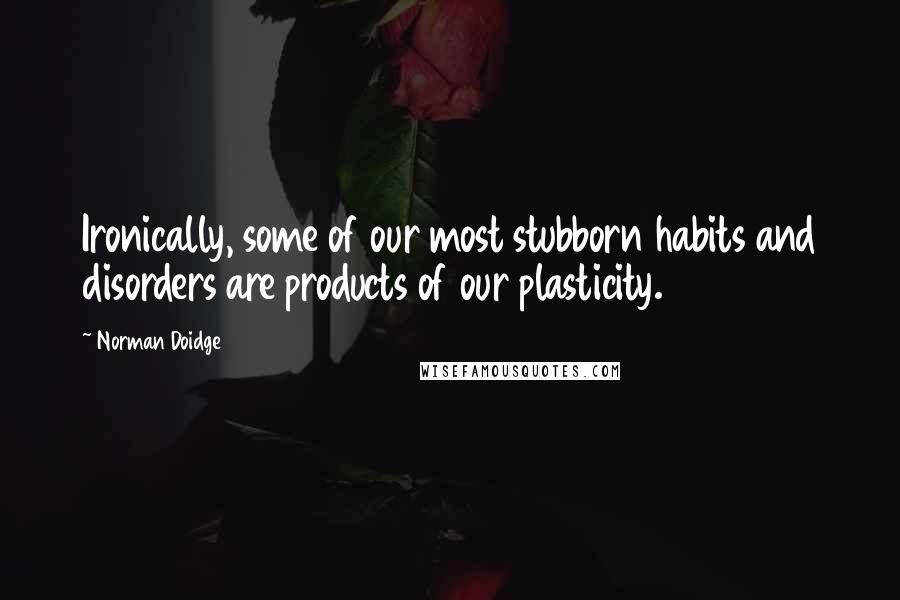 Ironically, some of our most stubborn habits and disorders are products of our plasticity.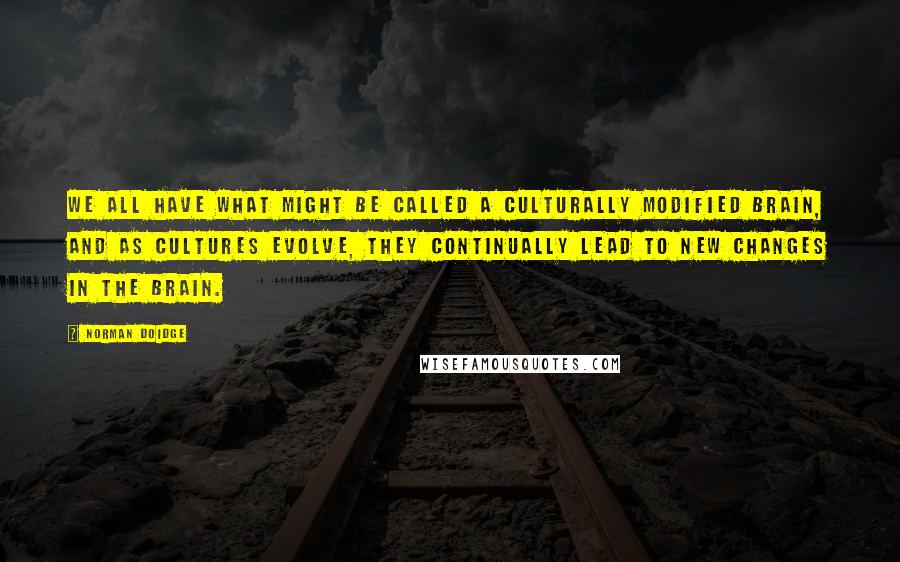 We all have what might be called a culturally modified brain, and as cultures evolve, they continually lead to new changes in the brain.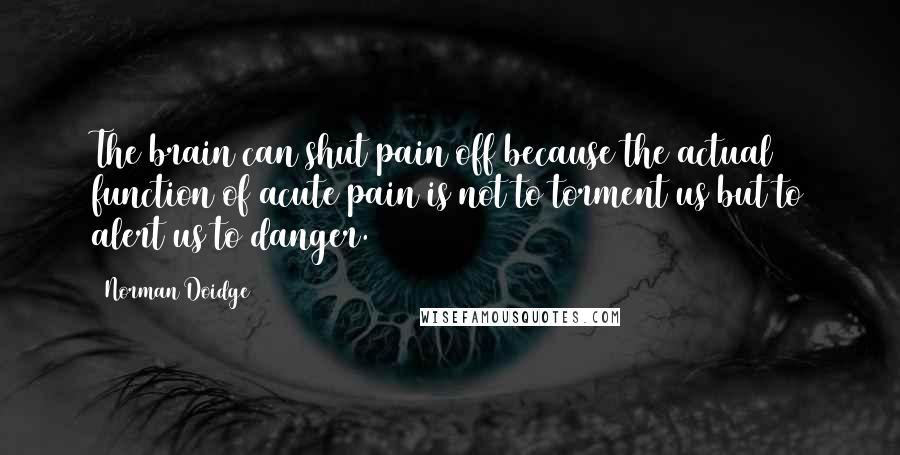 The brain can shut pain off because the actual function of acute pain is not to torment us but to alert us to danger.