The Inexpressible Quotes
Collection of top 34 famous quotes about The Inexpressible
The Inexpressible Quotes & Sayings
Happy to read and share the best inspirational The Inexpressible quotes, sayings and quotations on Wise Famous Quotes.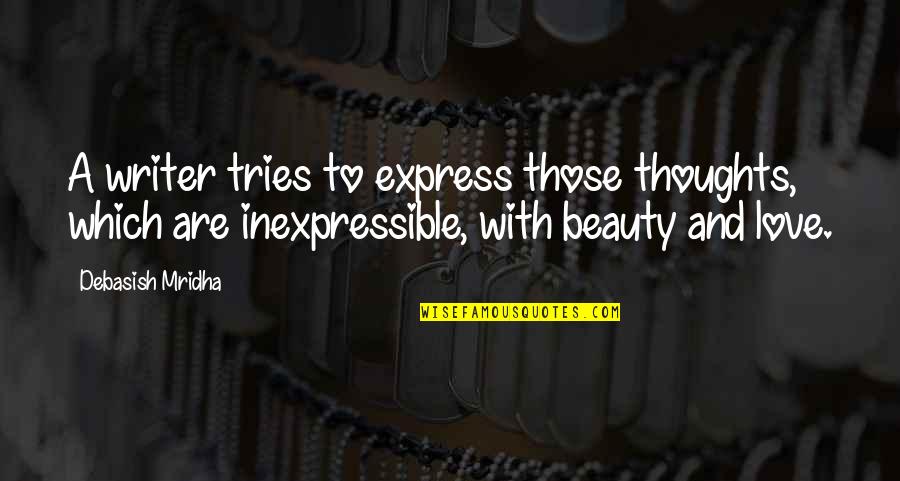 A writer tries to express those thoughts, which are inexpressible, with beauty and love.
—
Debasish Mridha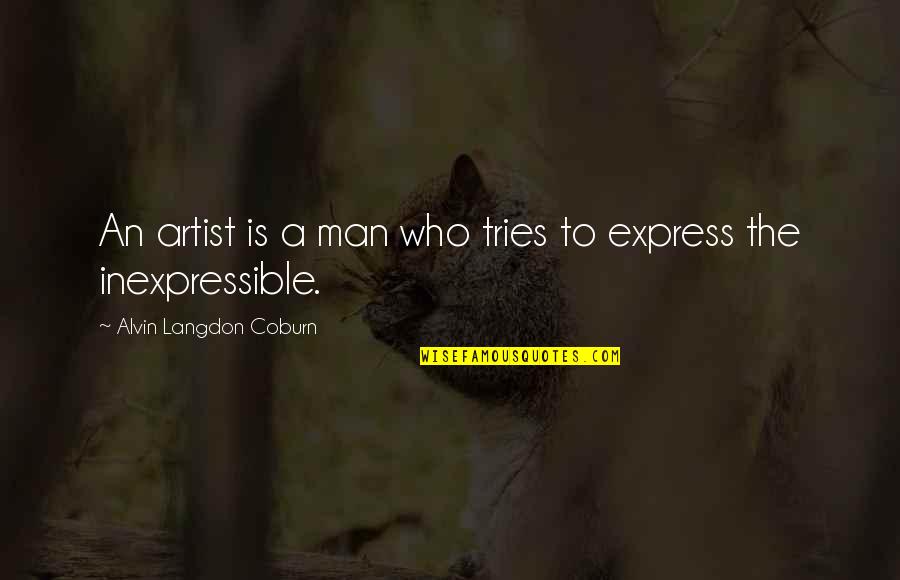 An artist is a man who tries to express the inexpressible.
—
Alvin Langdon Coburn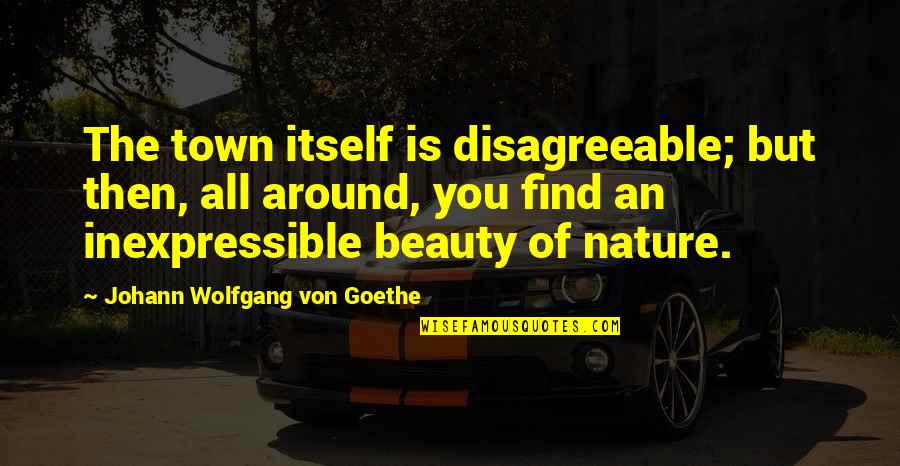 The town itself is disagreeable; but then, all around, you find an inexpressible beauty of nature.
—
Johann Wolfgang Von Goethe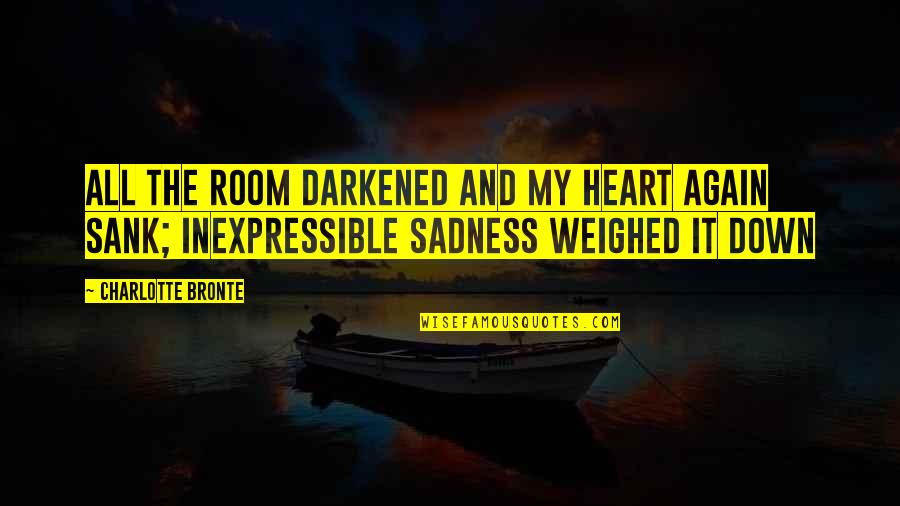 All the room darkened and my heart again sank; inexpressible sadness weighed it down
—
Charlotte Bronte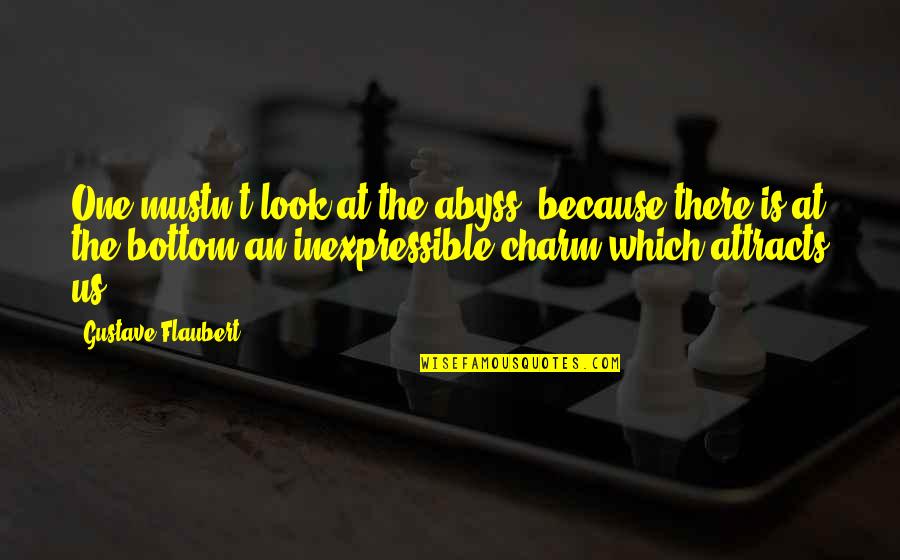 One mustn't look at the abyss, because there is at the bottom an inexpressible charm which attracts us. —
Gustave Flaubert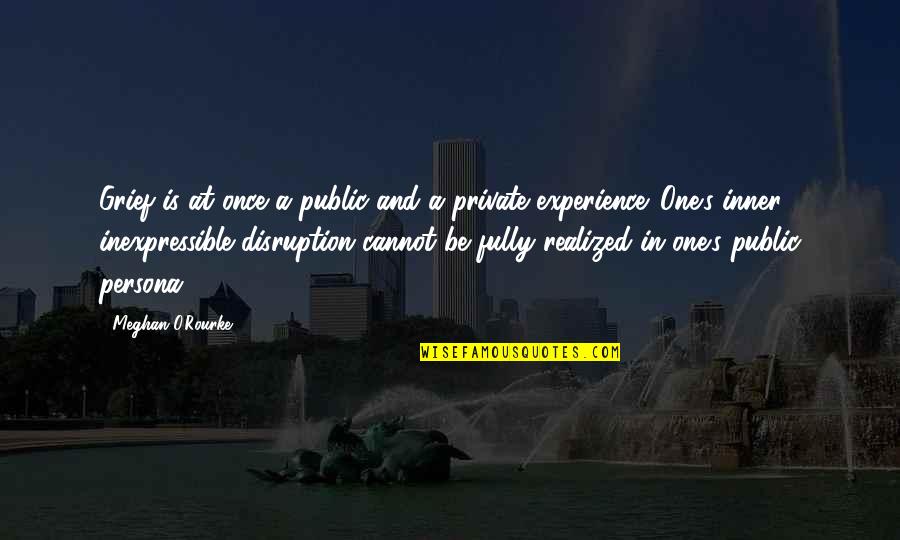 Grief is at once a public and a private experience. One's inner, inexpressible disruption cannot be fully realized in one's public persona. —
Meghan O'Rourke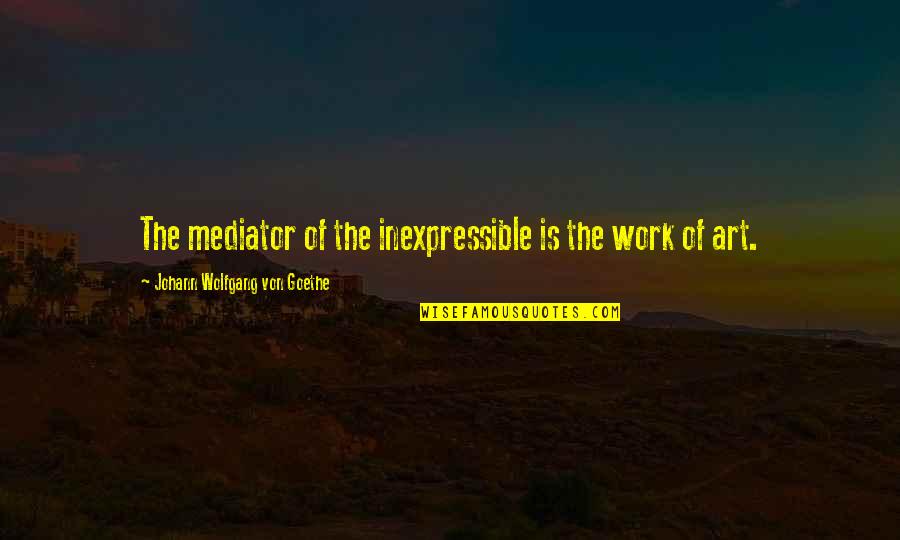 The mediator of
the inexpressible
is the work of art. —
Johann Wolfgang Von Goethe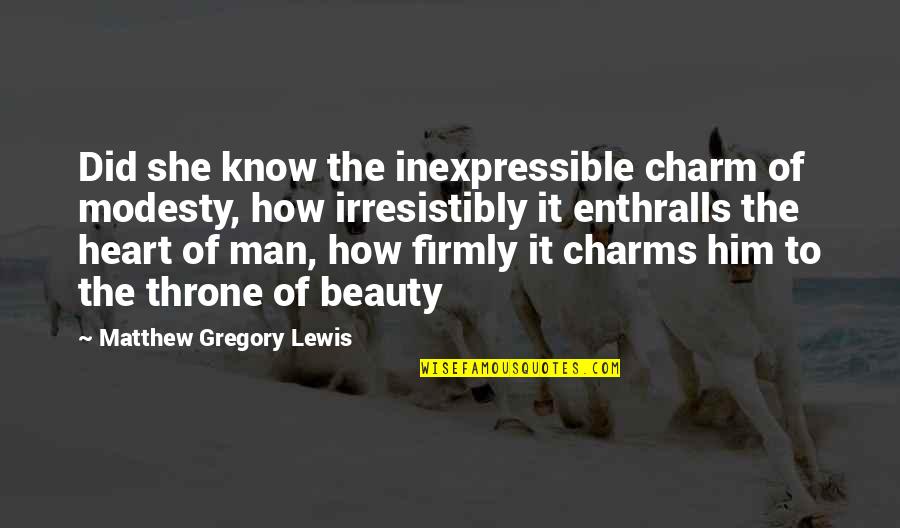 Did she know
the inexpressible
charm of modesty, how irresistibly it enthralls the heart of man, how firmly it charms him to the throne of beauty —
Matthew Gregory Lewis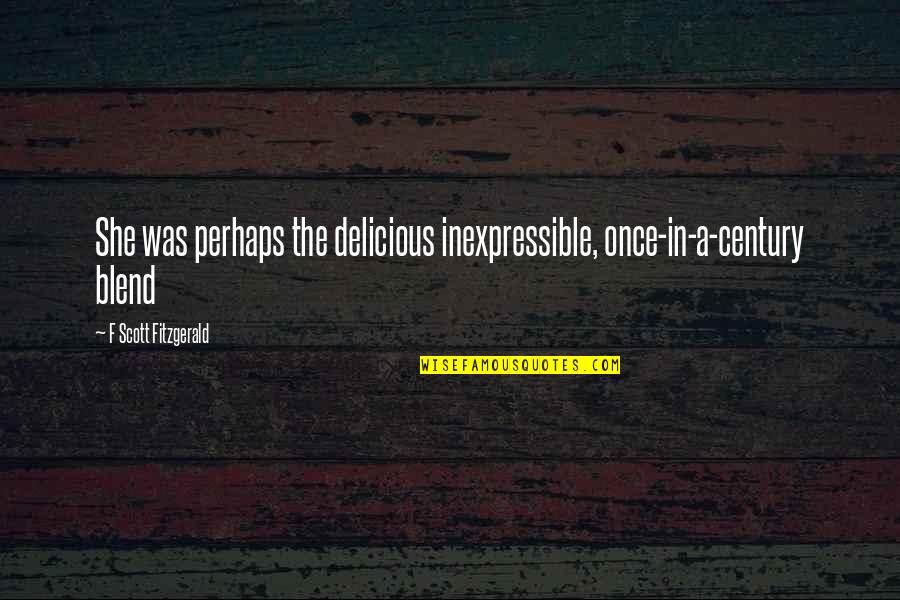 She was perhaps the delicious inexpressible, once-in-a-century blend —
F Scott Fitzgerald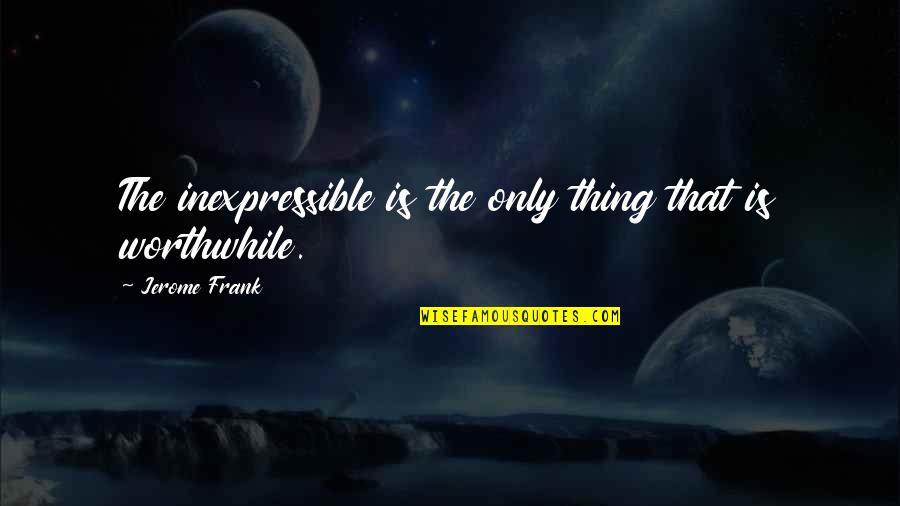 The inexpressible
is the only thing that is worthwhile. —
Jerome Frank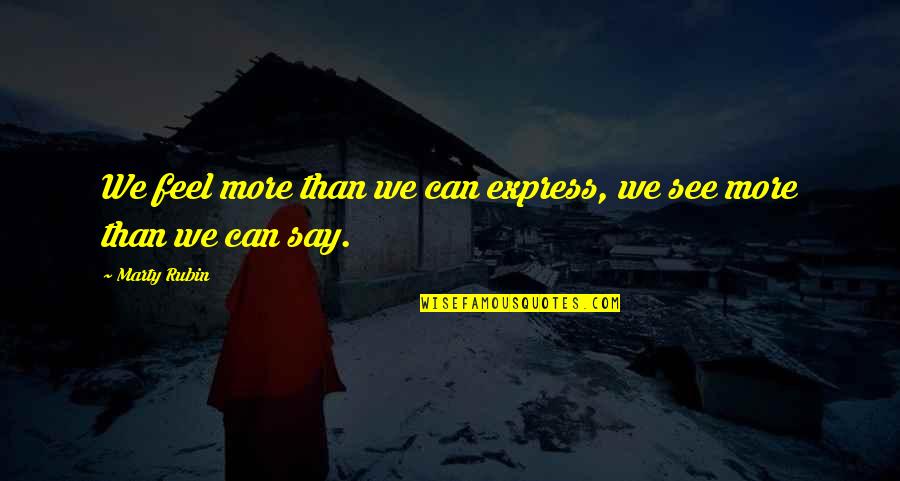 We feel more than we can express, we see more than we can say. —
Marty Rubin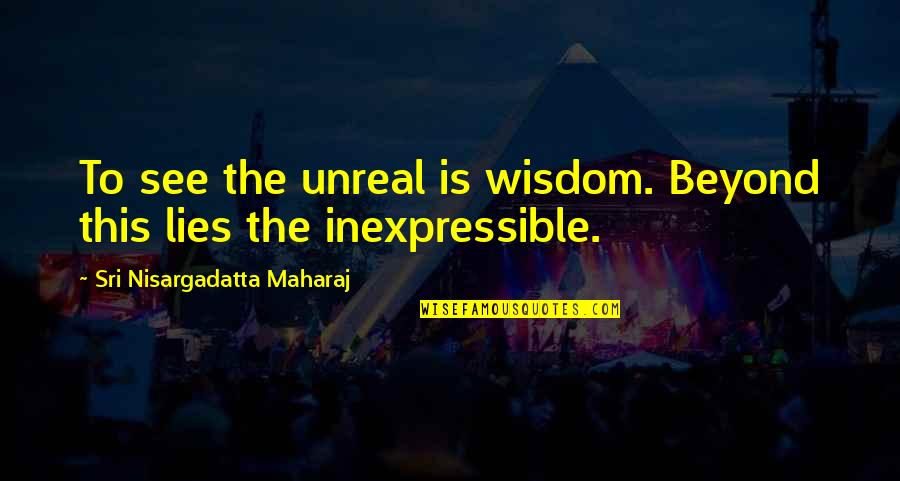 To see the unreal is wisdom. Beyond this lies
the inexpressible
. —
Sri Nisargadatta Maharaj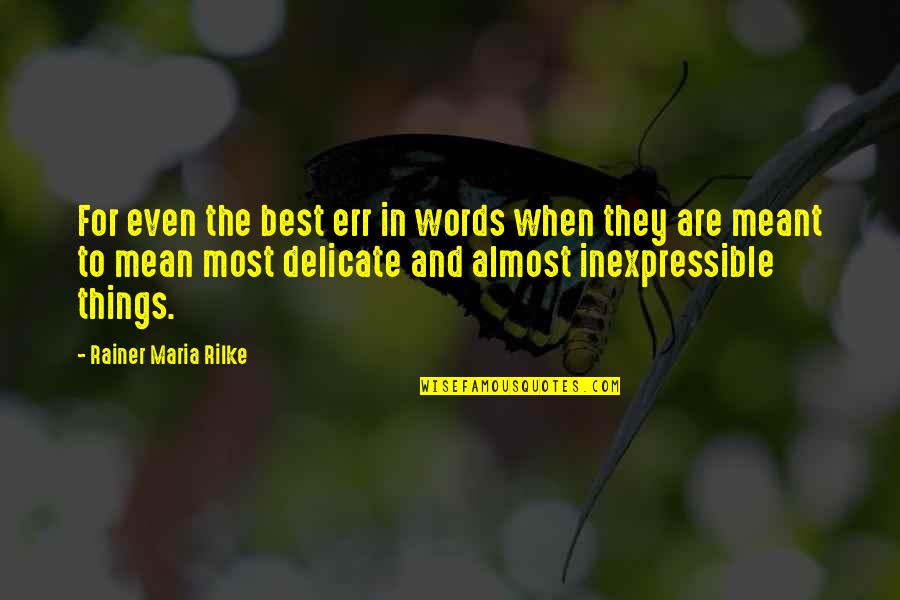 For even the best err in words when they are meant to mean most delicate and almost inexpressible things. —
Rainer Maria Rilke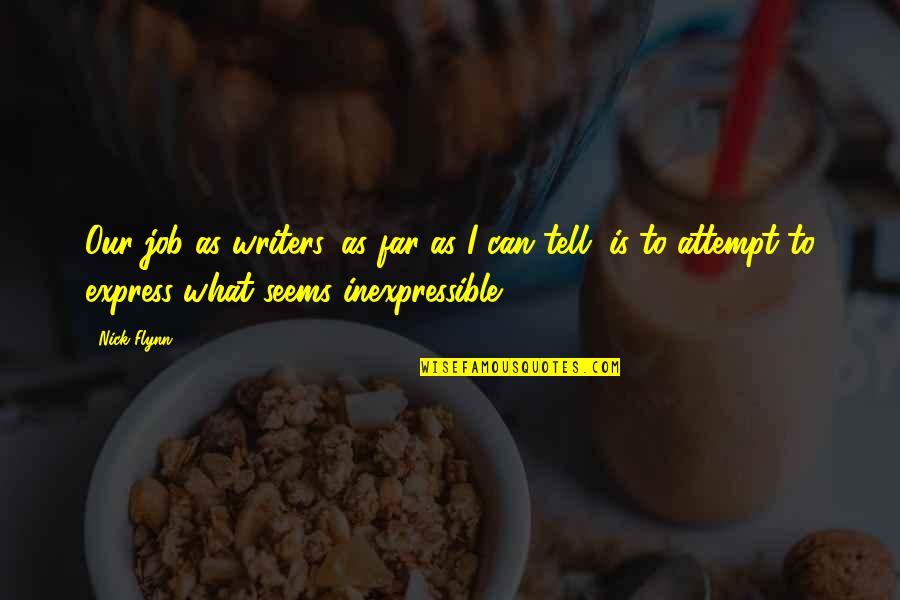 Our job as writers, as far as I can tell, is to attempt to express what seems inexpressible. —
Nick Flynn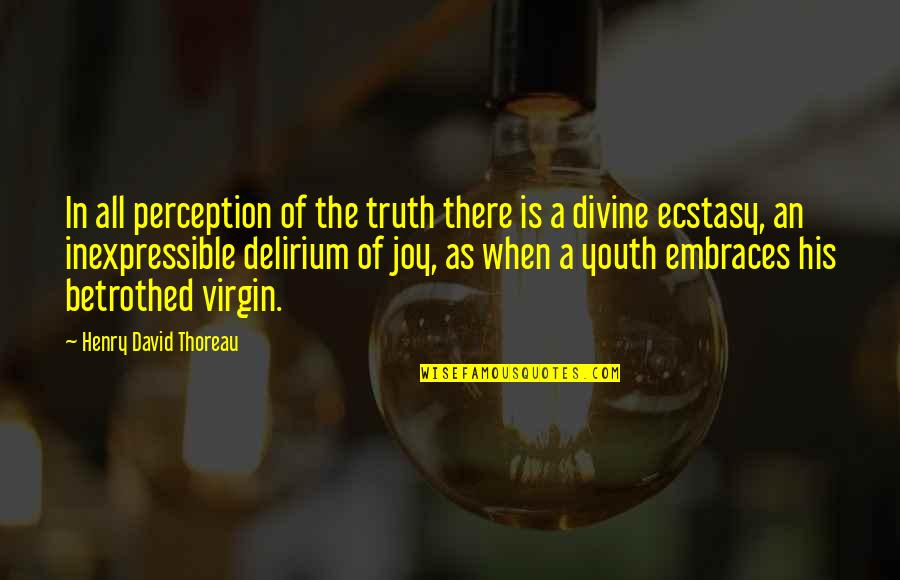 In all perception of the truth there is a divine ecstasy, an inexpressible delirium of joy, as when a youth embraces his betrothed virgin. —
Henry David Thoreau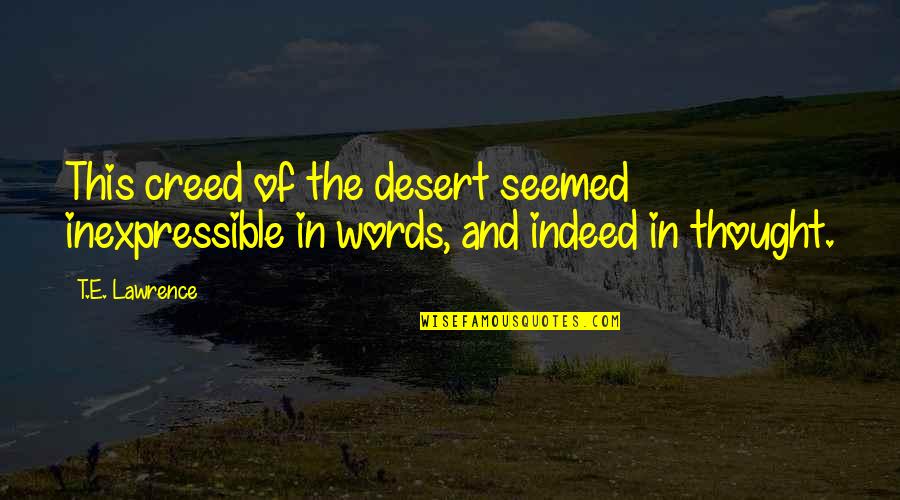 This creed of the desert seemed inexpressible in words, and indeed in thought. —
T.E. Lawrence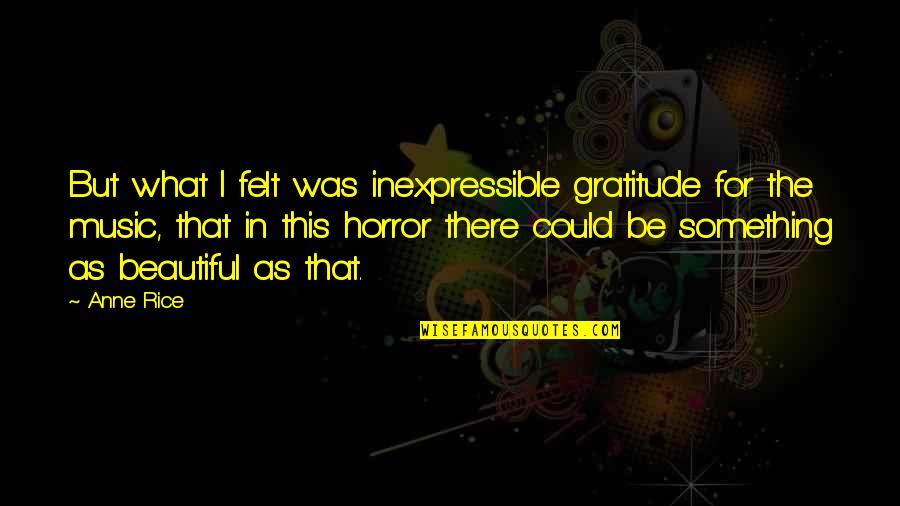 But what I felt was inexpressible gratitude for the music, that in this horror there could be something as beautiful as that. —
Anne Rice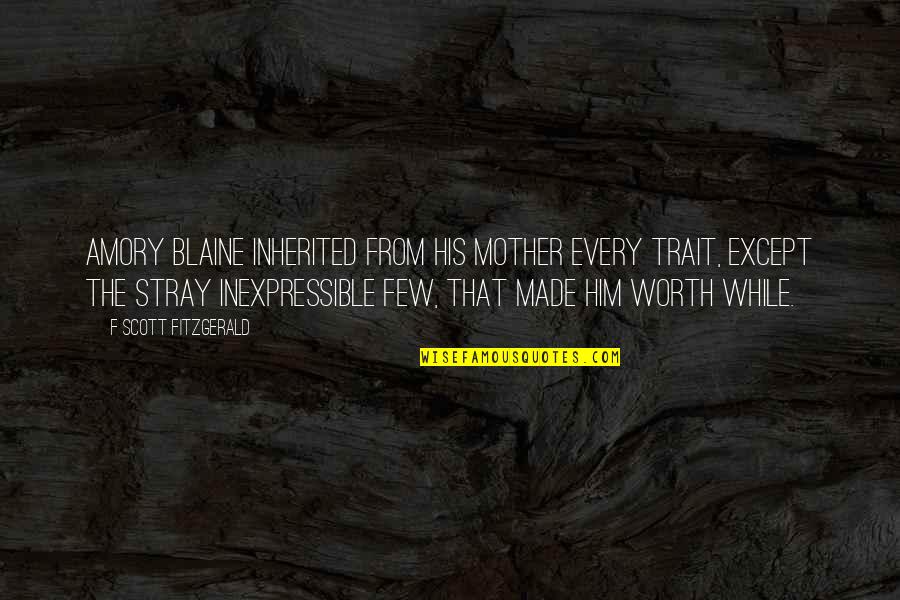 Amory Blaine inherited from his mother every trait, except the stray inexpressible few, that made him worth while. —
F Scott Fitzgerald
It is not easy to express
the inexpressible
, he answered with a laugh. —
Arthur Conan Doyle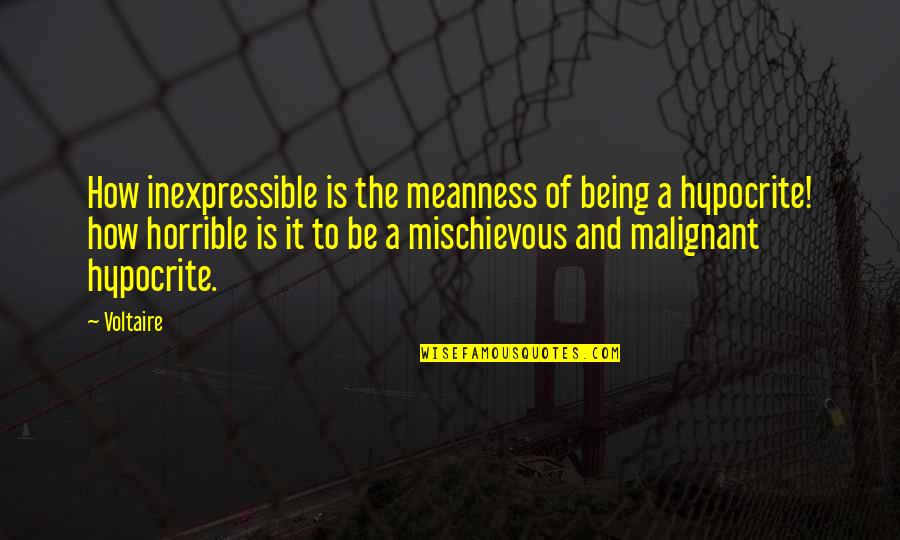 How inexpressible is the meanness of being a hypocrite! how horrible is it to be a mischievous and malignant hypocrite. —
Voltaire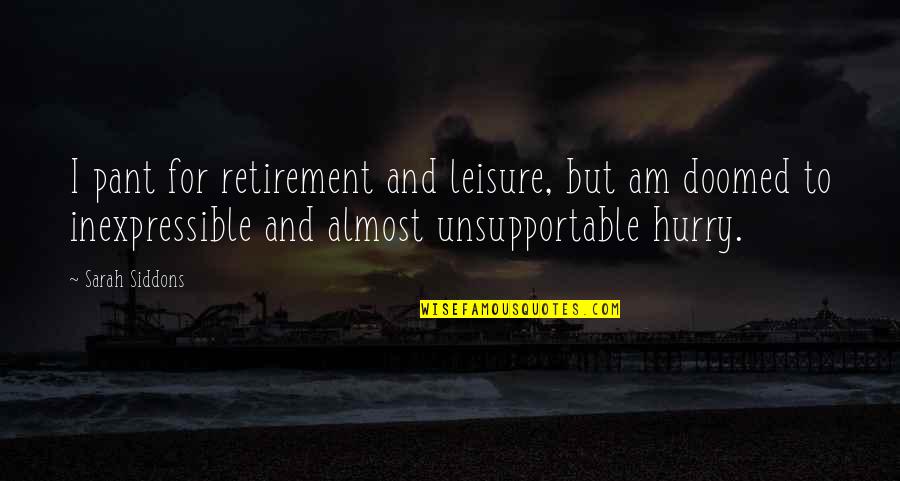 I pant for retirement and leisure, but am doomed to inexpressible and almost unsupportable hurry. —
Sarah Siddons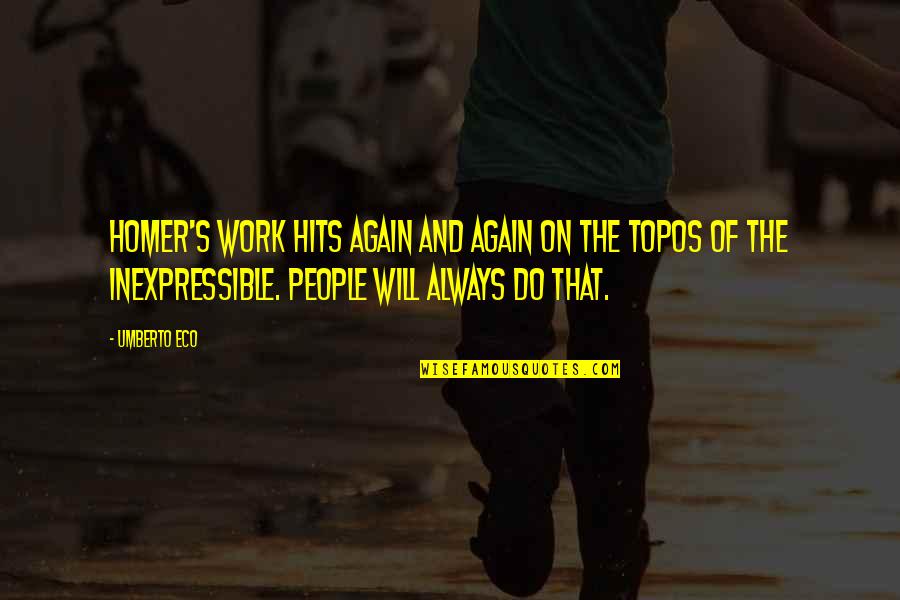 Homer's work hits again and again on the topos of
the inexpressible
. People will always do that. —
Umberto Eco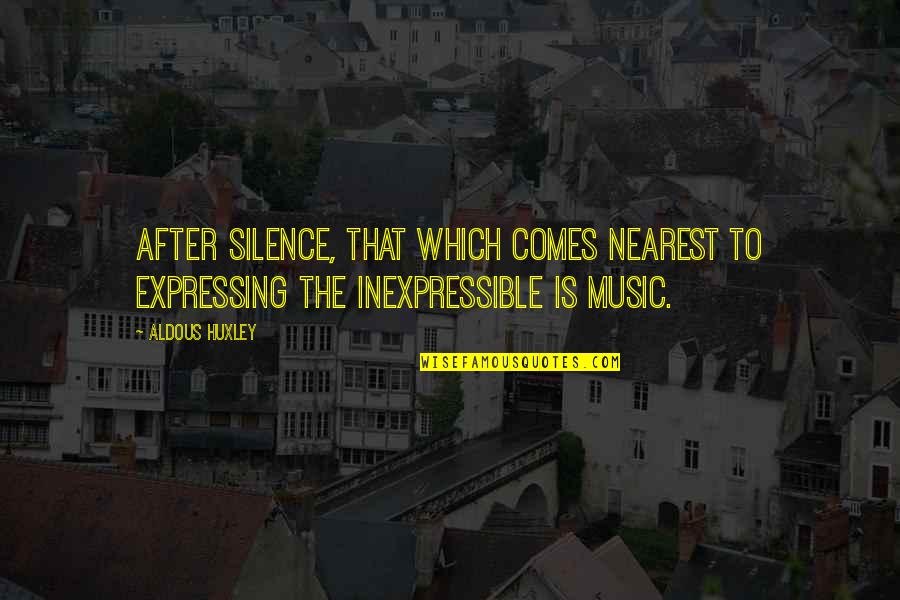 After silence, that which comes nearest to expressing
the inexpressible
is music. —
Aldous Huxley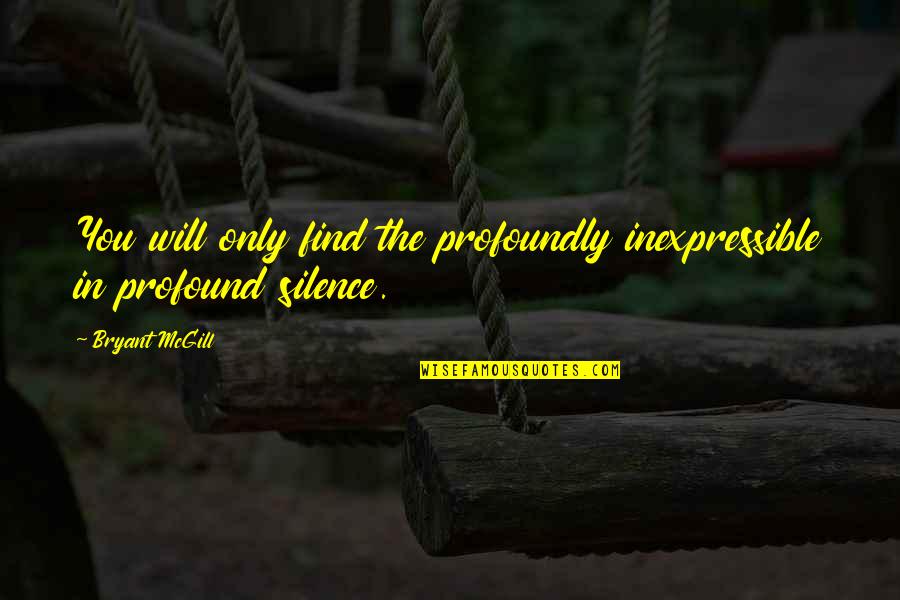 You will only find the profoundly inexpressible in profound silence. —
Bryant McGill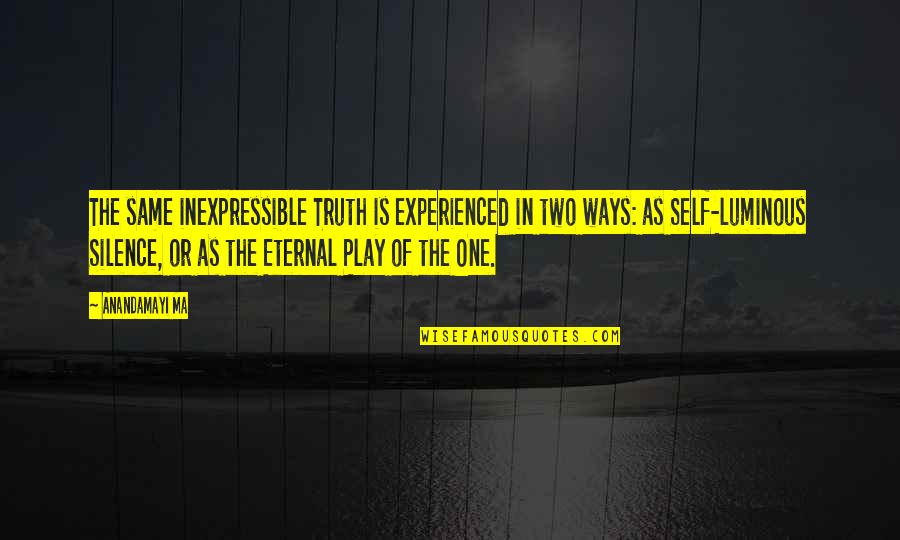 The same inexpressible Truth is experienced in two ways: as Self-luminous Silence, or as the Eternal Play of the One. —
Anandamayi Ma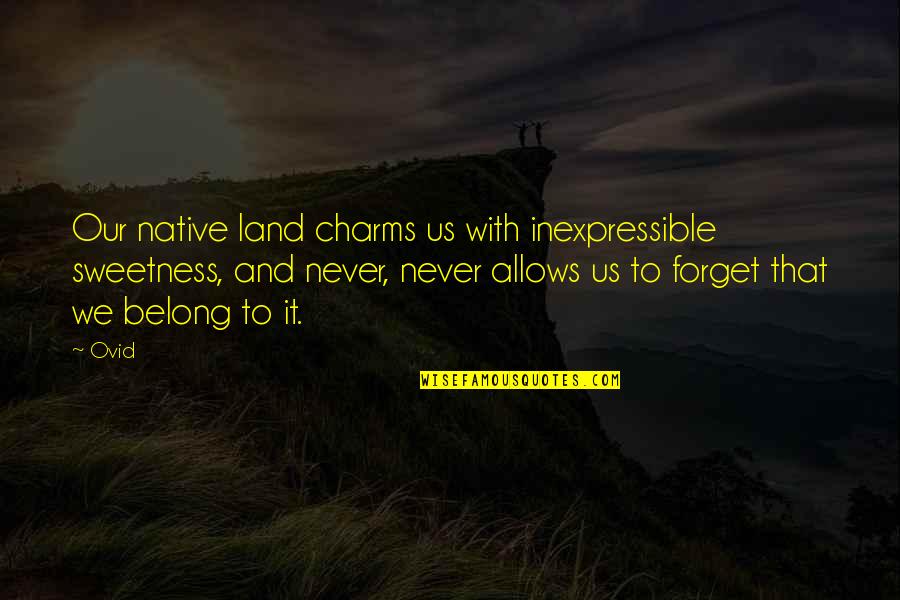 Our native land charms us with inexpressible sweetness, and never, never allows us to forget that we belong to it. —
Ovid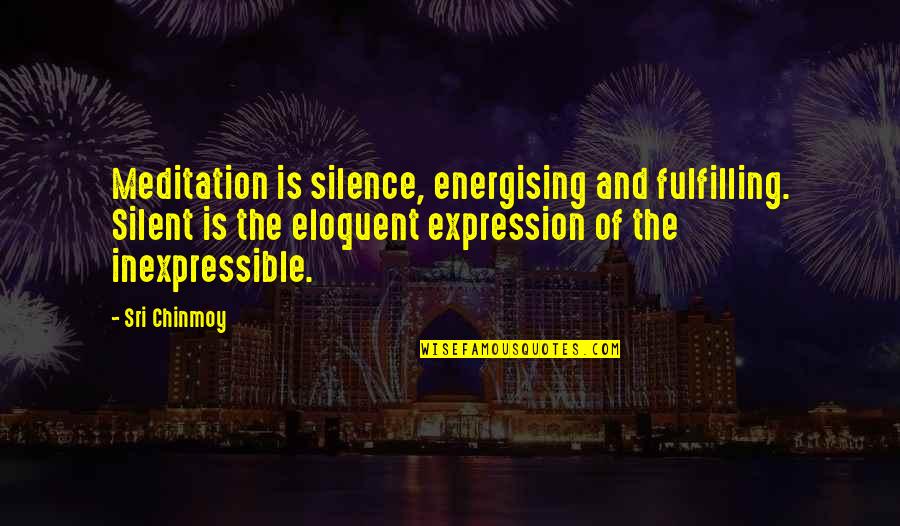 Meditation is silence, energising and fulfilling. Silent is the eloquent expression of
the inexpressible
. —
Sri Chinmoy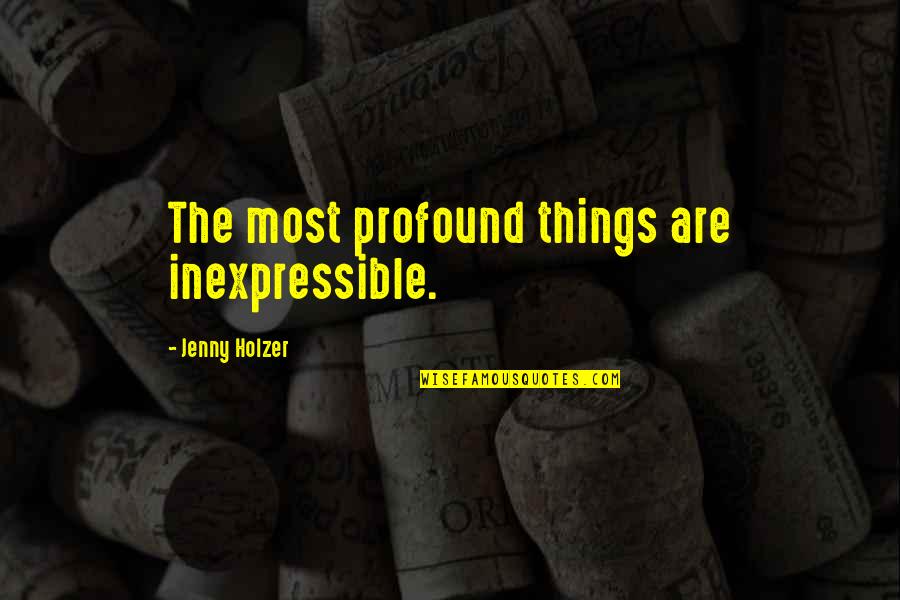 The most profound things are inexpressible. —
Jenny Holzer