The Have Nots Quotes
Collection of top 36 famous quotes about The Have Nots
The Have Nots Quotes & Sayings
Happy to read and share the best inspirational The Have Nots quotes, sayings and quotations on Wise Famous Quotes.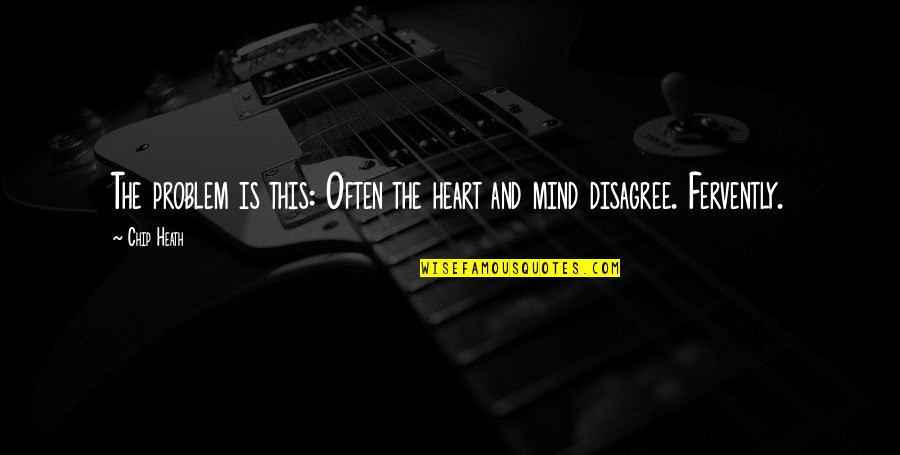 The problem is this: Often the heart and mind disagree. Fervently.
—
Chip Heath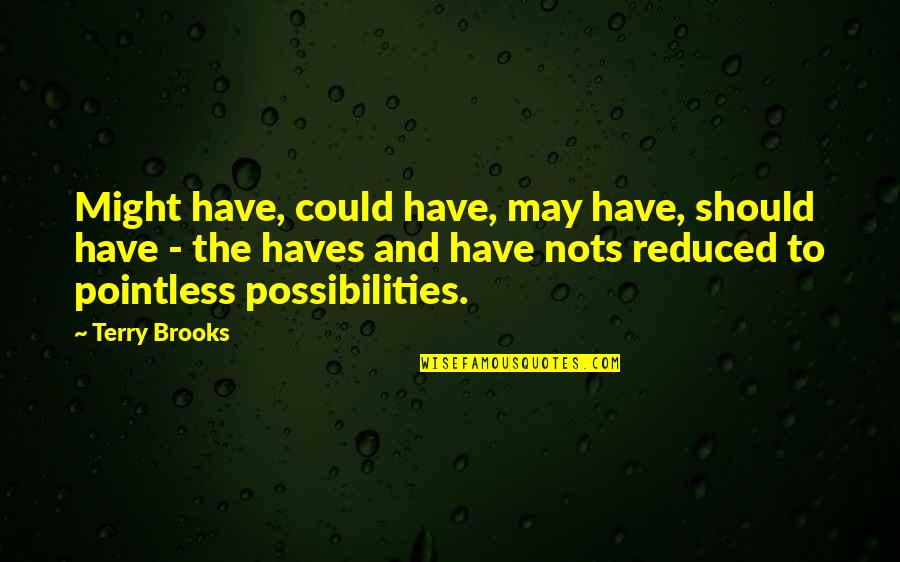 Might have, could have, may have, should have - the haves and have nots reduced to pointless possibilities.
—
Terry Brooks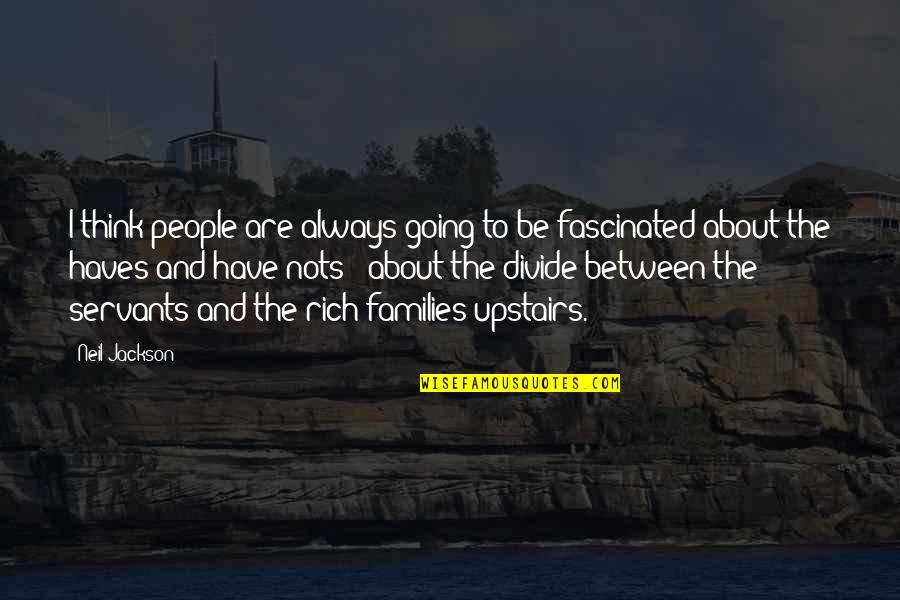 I think people are always going to be fascinated about the haves and have nots - about the divide between the servants and the rich families upstairs.
—
Neil Jackson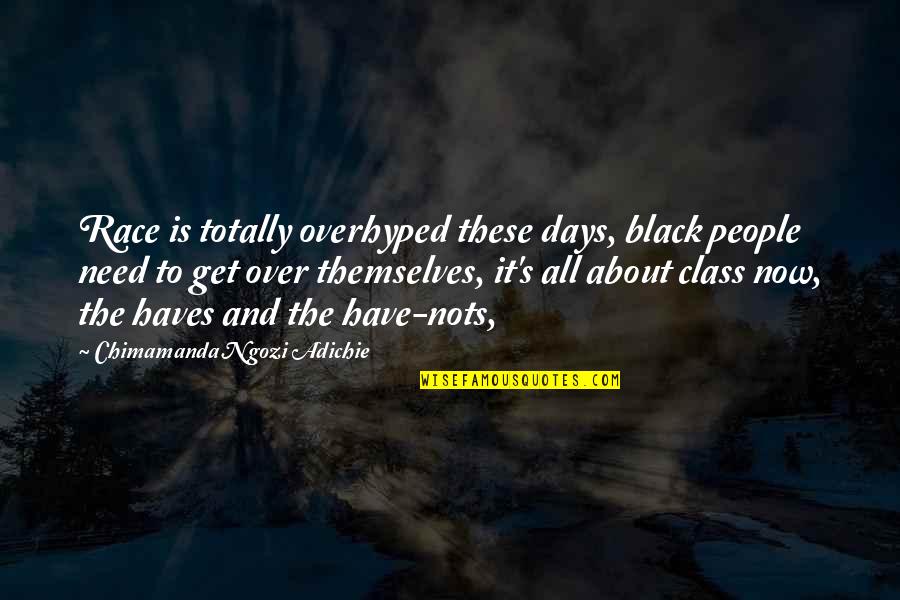 Race is totally overhyped these days, black people need to get over themselves, it's all about class now, the haves and the have-nots,
—
Chimamanda Ngozi Adichie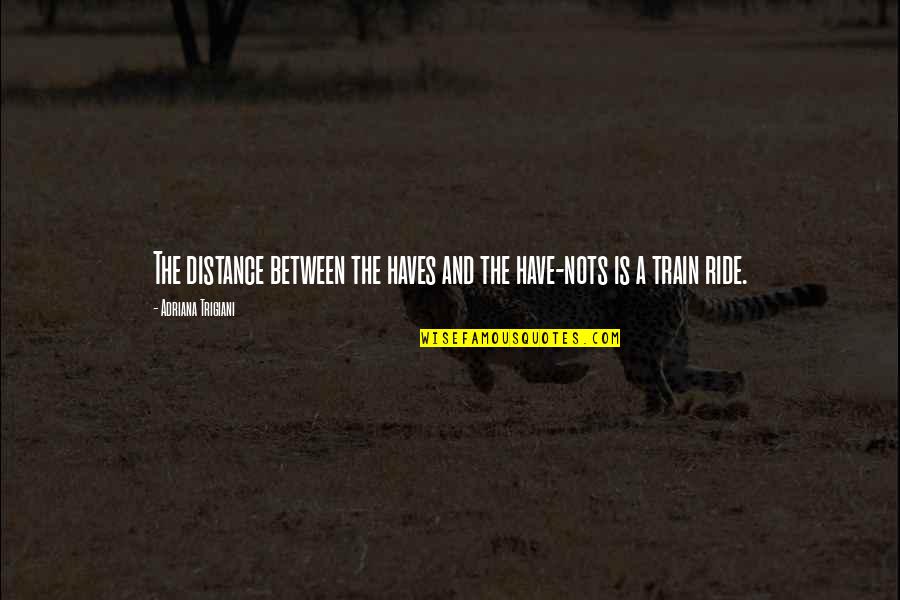 The distance between the haves and the have-nots is a train ride.
—
Adriana Trigiani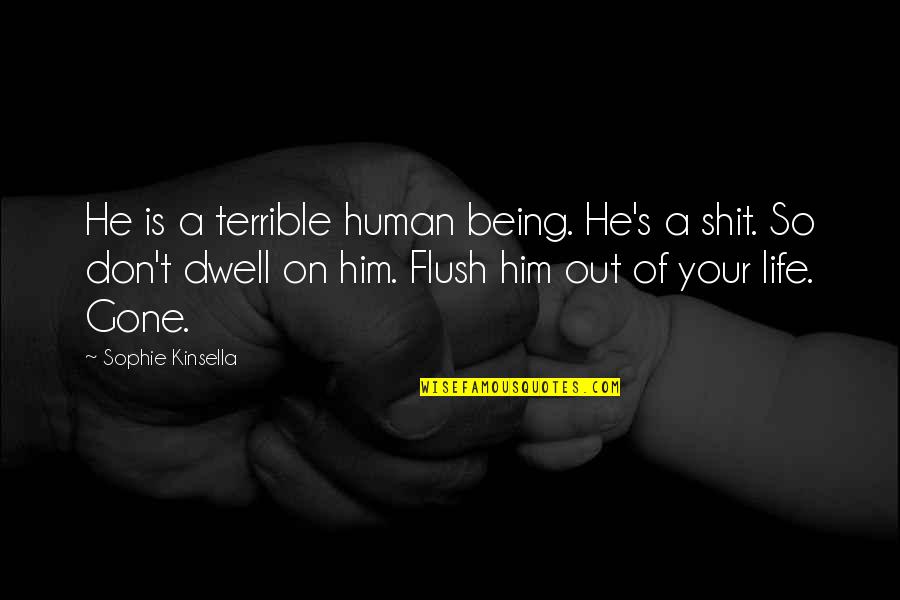 He is a terrible human being. He's a shit. So don't dwell on him. Flush him out of your life. Gone. —
Sophie Kinsella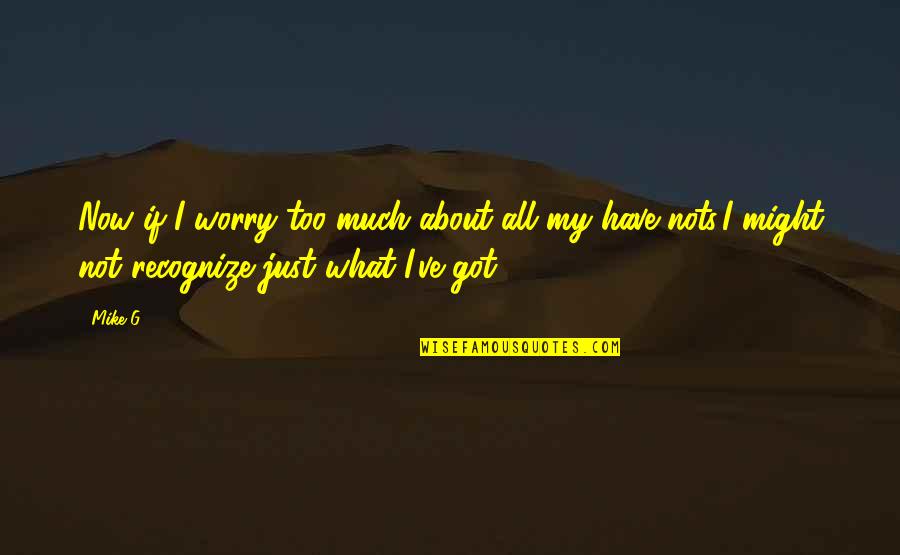 Now if I worry too much about all my have nots,
I might not recognize just what I've got ... —
Mike G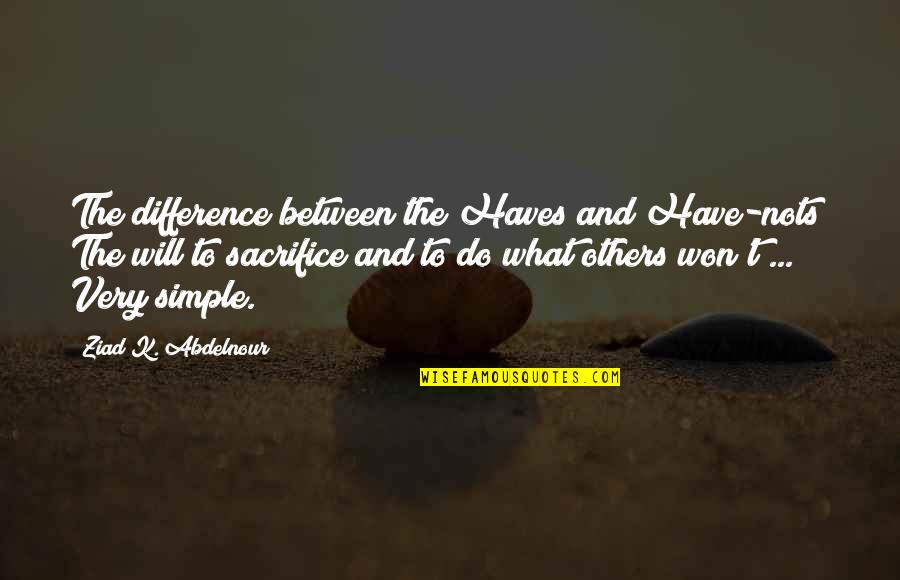 The difference between the Haves and Have-nots? The will to sacrifice and to do what others won't ... Very simple. —
Ziad K. Abdelnour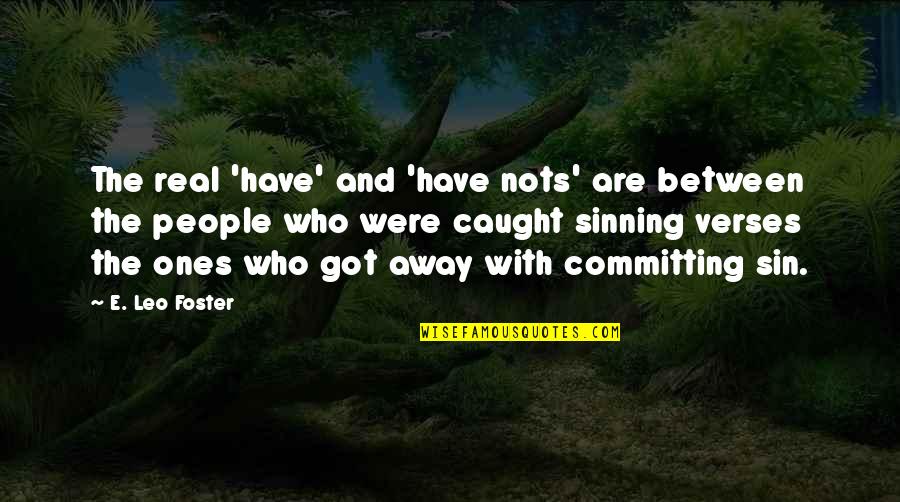 The real 'have' and 'have nots' are between the people who were caught sinning verses the ones who got away with committing sin. —
E. Leo Foster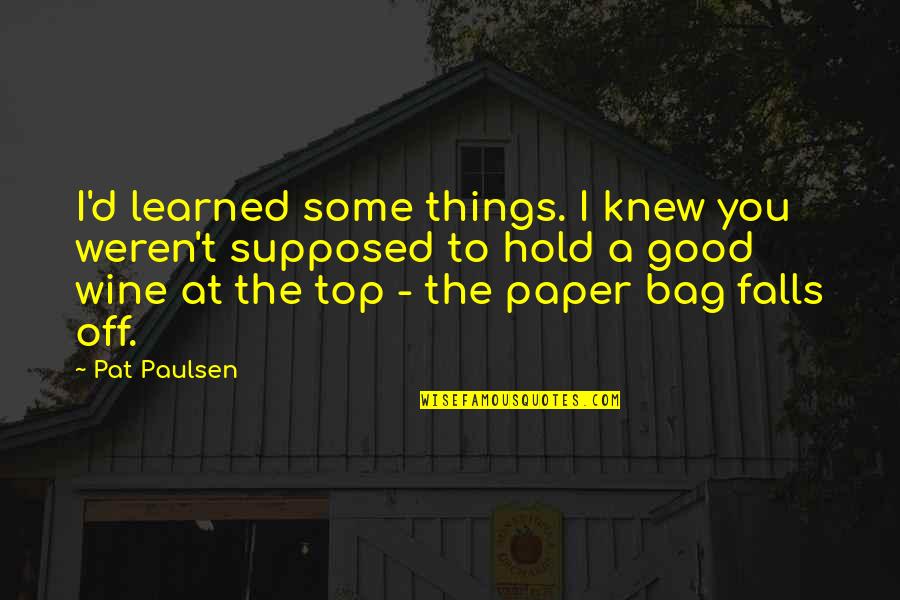 I'd learned some things. I knew you weren't supposed to hold a good wine at the top - the paper bag falls off. —
Pat Paulsen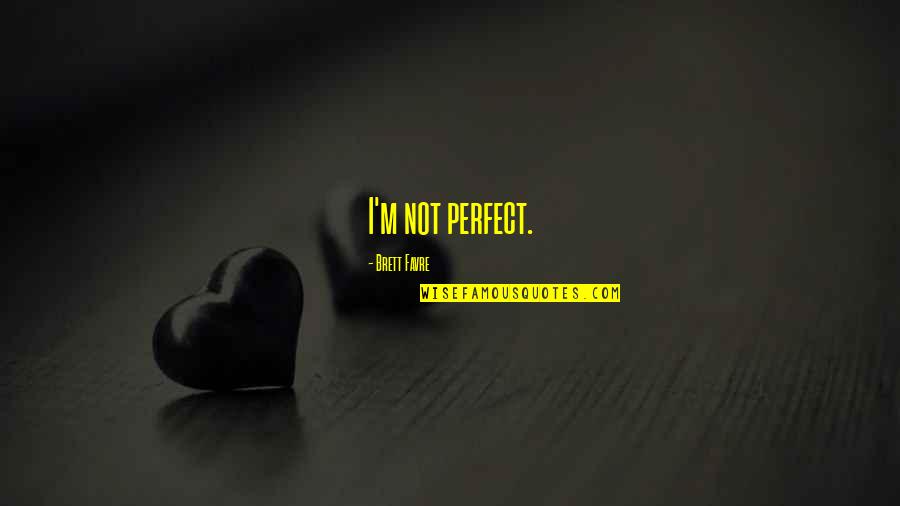 I'm not perfect. —
Brett Favre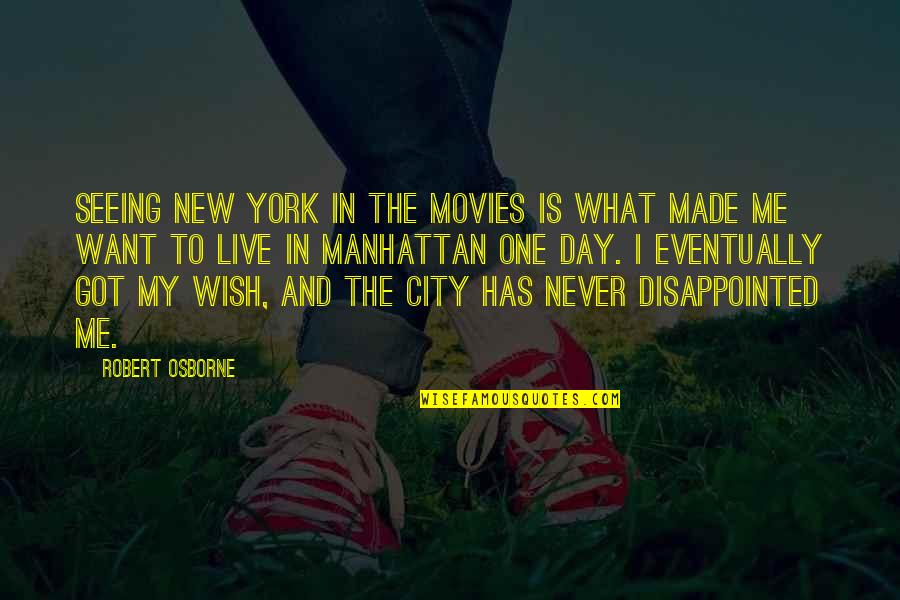 Seeing New York in the movies is what made me want to live in Manhattan one day. I eventually got my wish, and the city has never disappointed me. —
Robert Osborne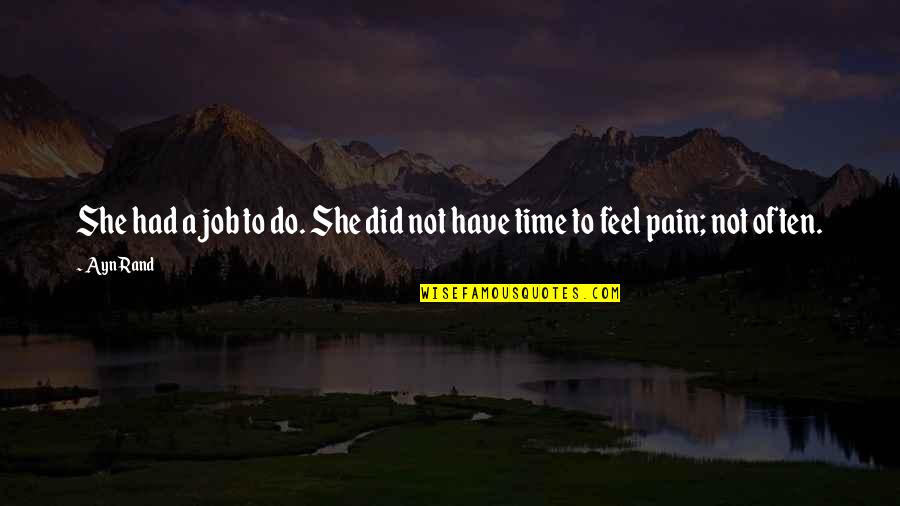 She had a job to do. She did not have time to feel pain; not often. —
Ayn Rand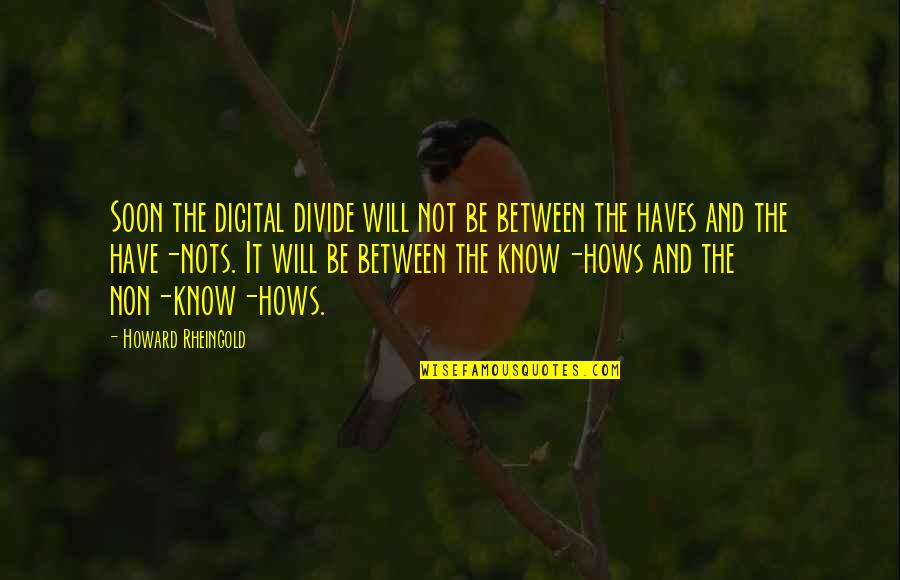 Soon the digital divide will not be between the haves and the have-nots. It will be between the know-hows and the non-know-hows. —
Howard Rheingold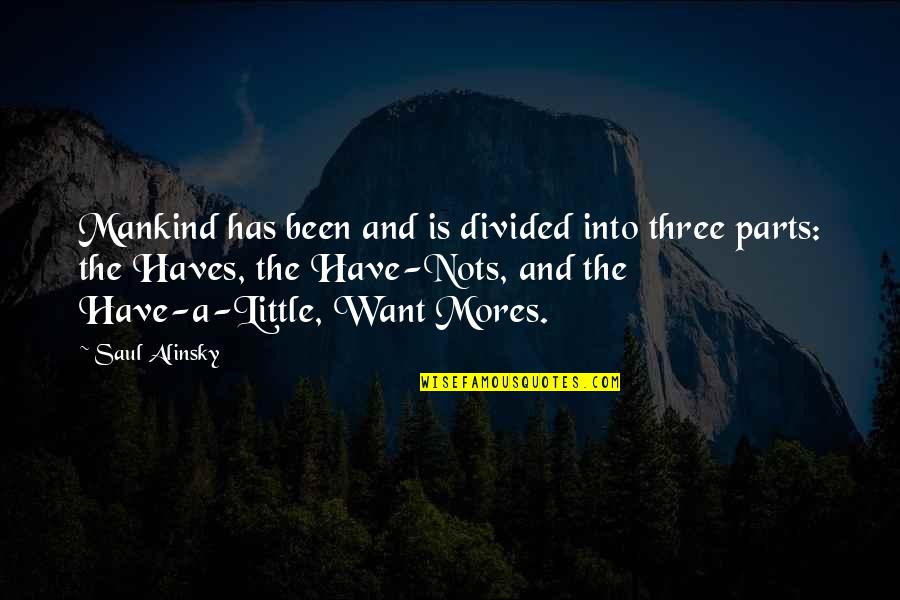 Mankind has been and is divided into three parts: the Haves, the Have-Nots, and the Have-a-Little, Want Mores. —
Saul Alinsky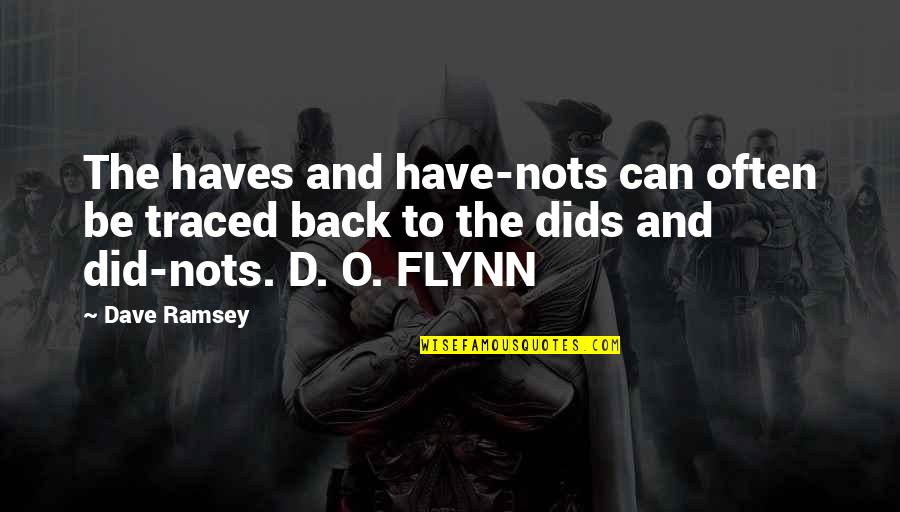 The haves and have-nots can often be traced back to the dids and did-nots. D. O. FLYNN —
Dave Ramsey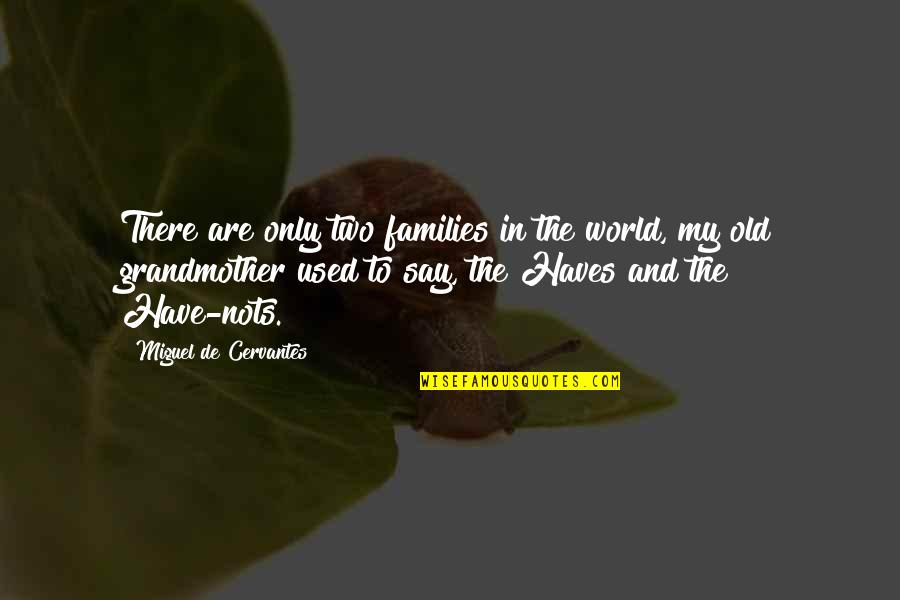 There are only two families in the world, my old grandmother used to say, the Haves and the Have-nots. —
Miguel De Cervantes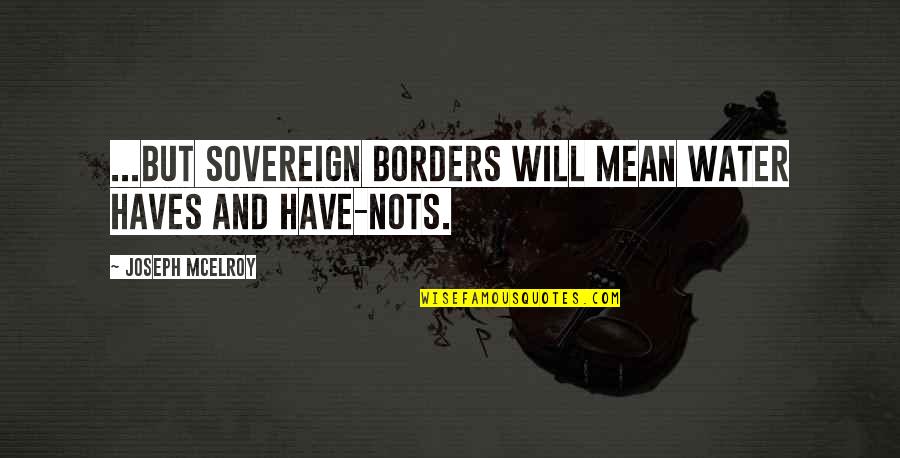 ...but sovereign borders will mean Water haves and have-nots. —
Joseph McElroy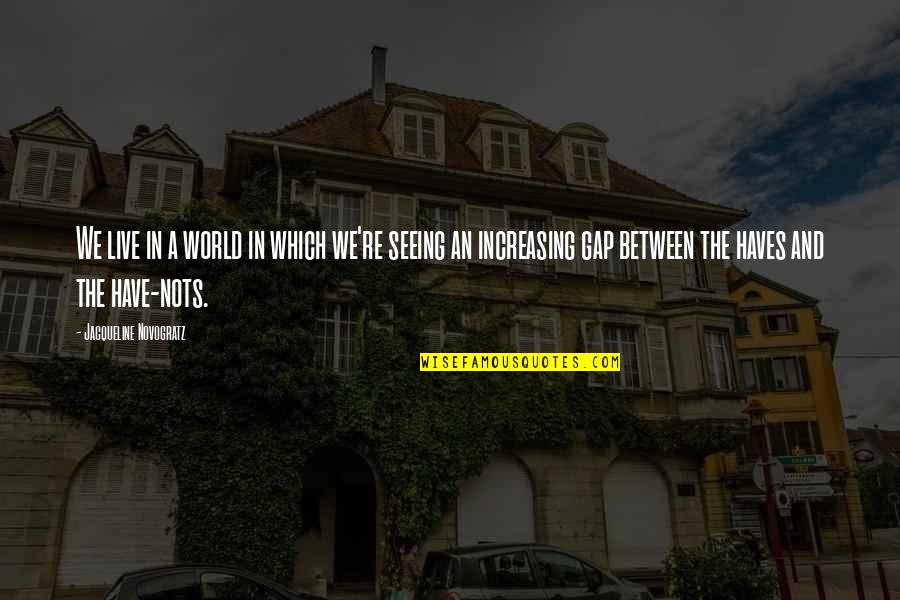 We live in a world in which we're seeing an increasing gap between the haves and the have-nots. —
Jacqueline Novogratz
Have and
the have nots
. Why do people say that, it's stupid? I think it should be the gets and the get nots; that makes more sense. —
James Jean-Pierre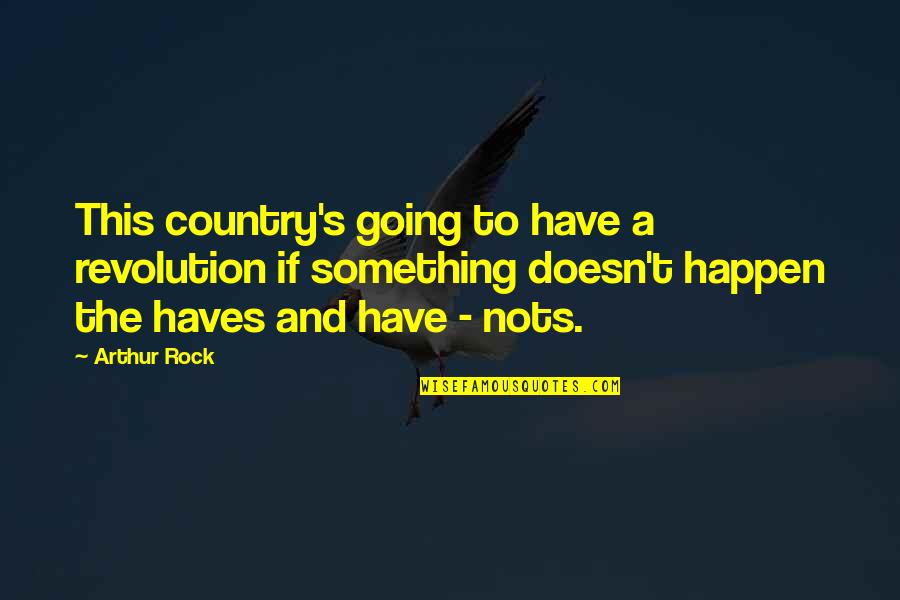 This country's going to have a revolution if something doesn't happen the haves and have - nots. —
Arthur Rock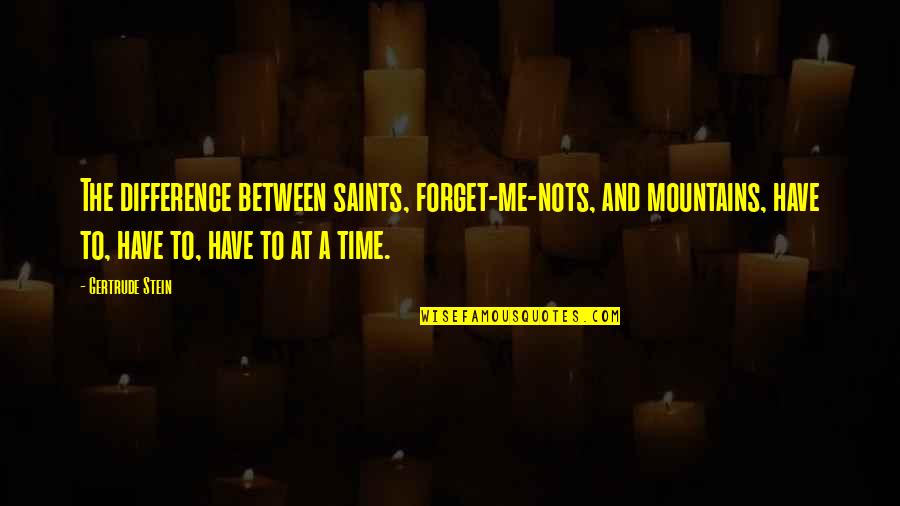 The difference between saints, forget-me-nots, and mountains, have to, have to, have to at a time. —
Gertrude Stein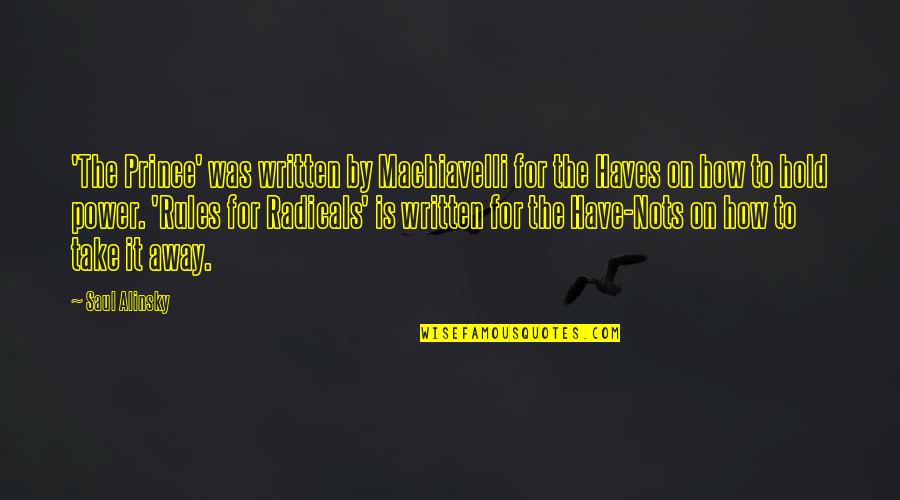 'The Prince' was written by Machiavelli for the Haves on how to hold power. 'Rules for Radicals' is written for the Have-Nots on how to take it away. —
Saul Alinsky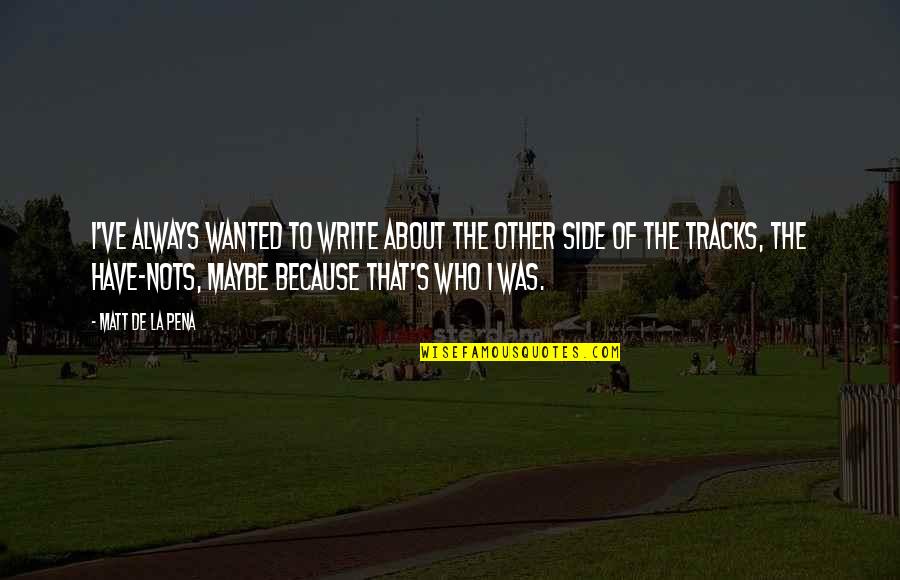 I've always wanted to write about the other side of the tracks, the have-nots, maybe because that's who I was. —
Matt De La Pena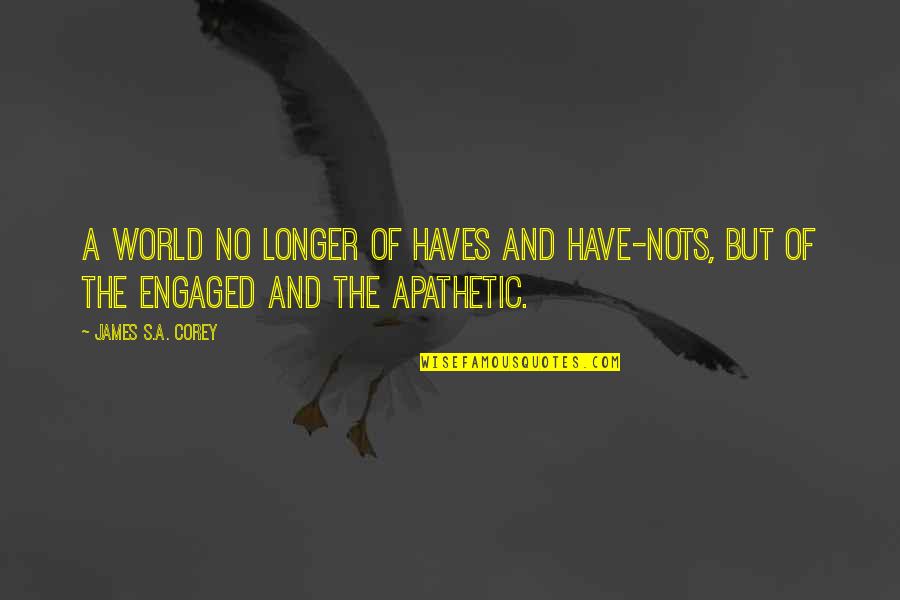 A world no longer of haves and have-nots, but of the engaged and the apathetic. —
James S.A. Corey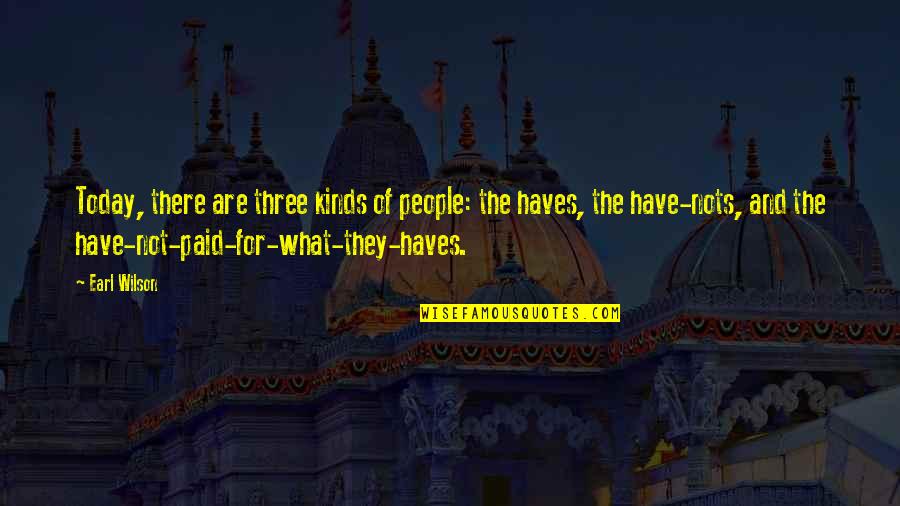 Today, there are three kinds of people: the haves, the have-nots, and the have-not-paid-for-what-they-haves. —
Earl Wilson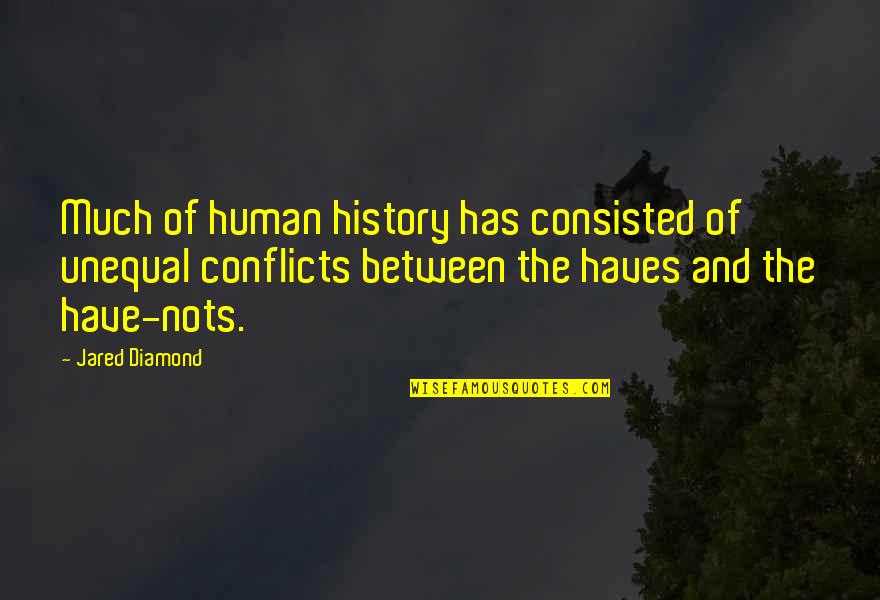 Much of human history has consisted of unequal conflicts between the haves and the have-nots. —
Jared Diamond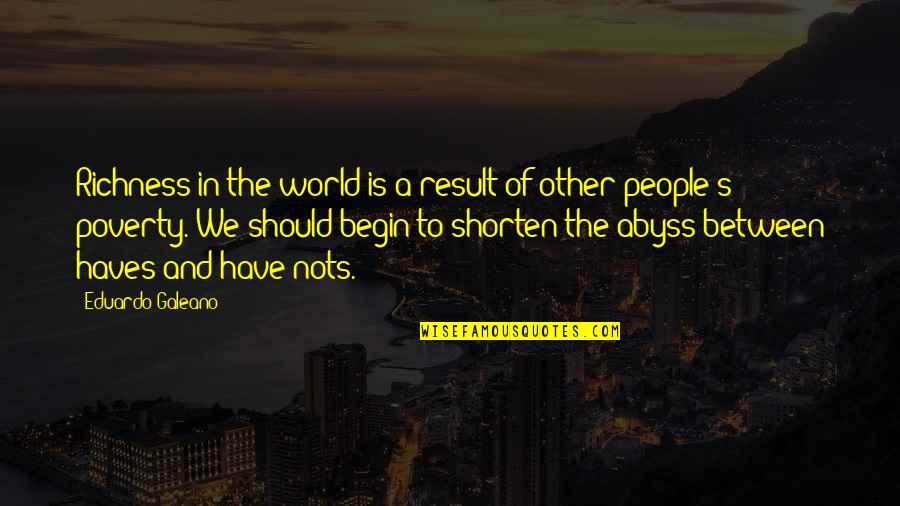 Richness in the world is a result of other people's poverty. We should begin to shorten the abyss between haves and have-nots. —
Eduardo Galeano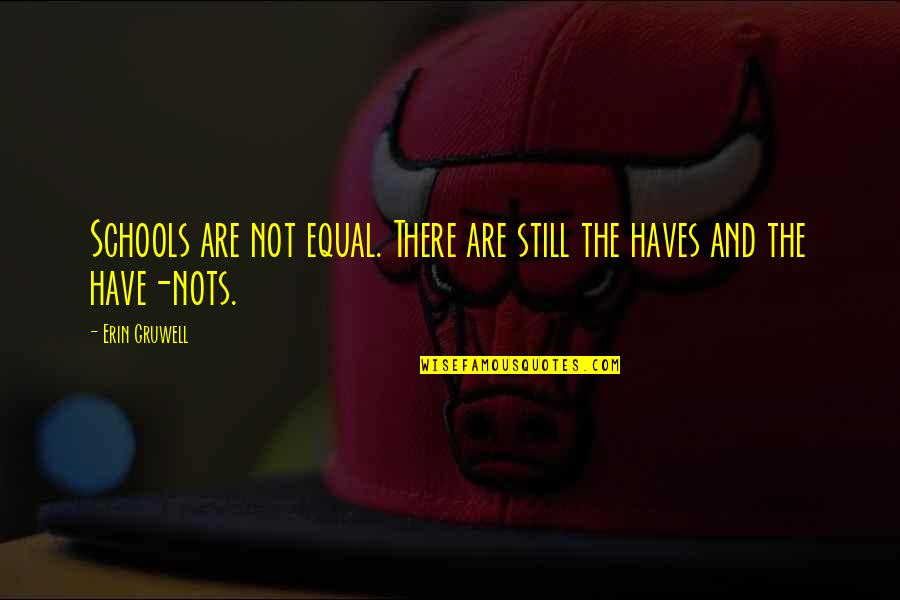 Schools are not equal. There are still the haves and the have-nots. —
Erin Gruwell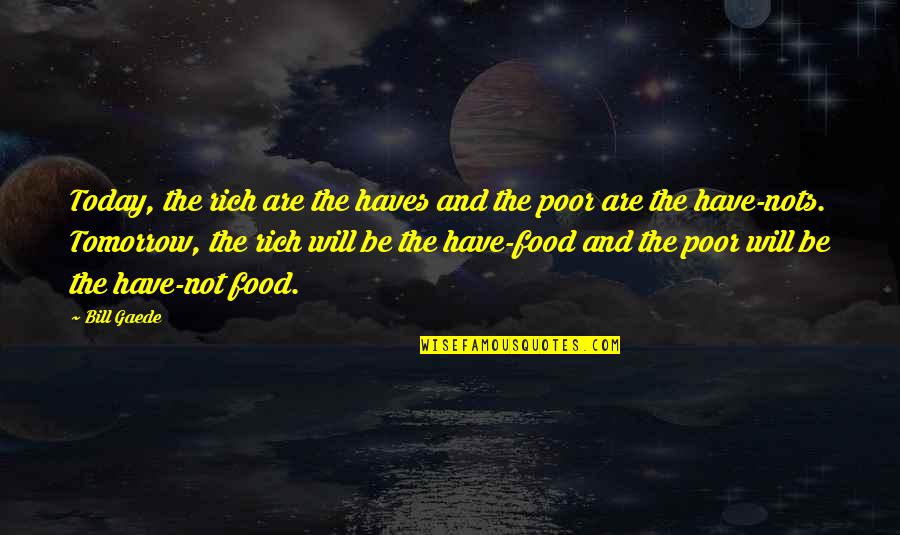 Today, the rich are the haves and the poor are the have-nots. Tomorrow, the rich will be the have-food and the poor will be the have-not food. —
Bill Gaede