The Earth Is Round Quotes
Collection of top 36 famous quotes about The Earth Is Round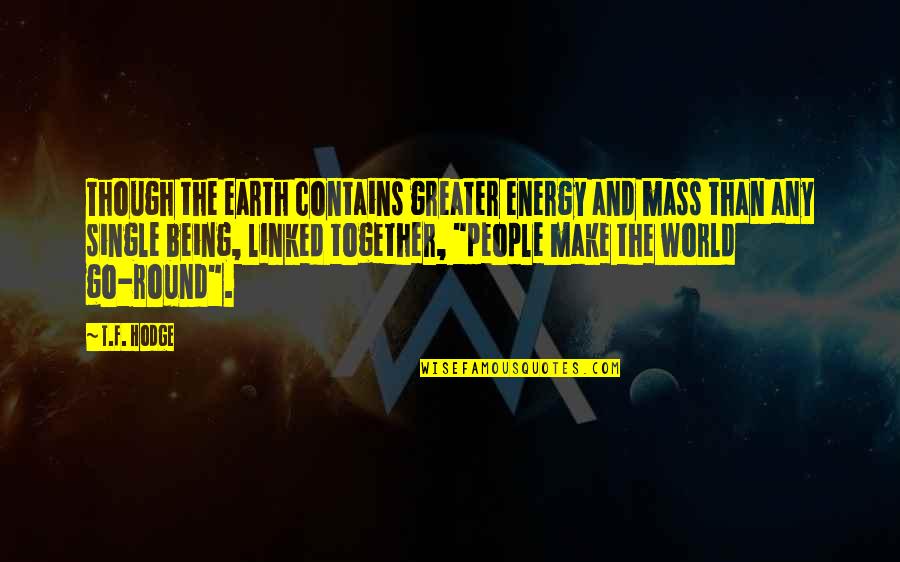 Though the earth contains greater energy and mass than any single being, linked together, "people make the world go-round".
—
T.F. Hodge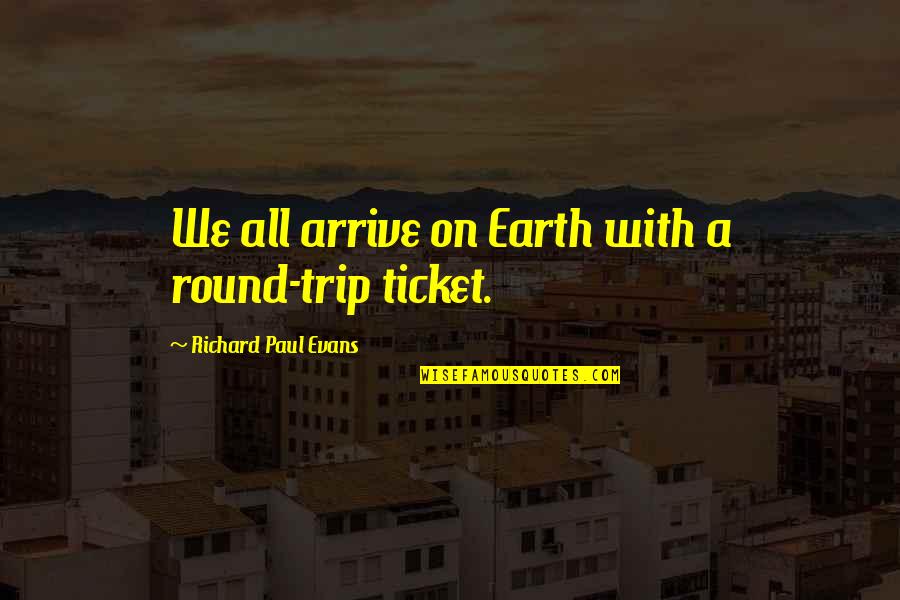 We all arrive on Earth with a round-trip ticket.
—
Richard Paul Evans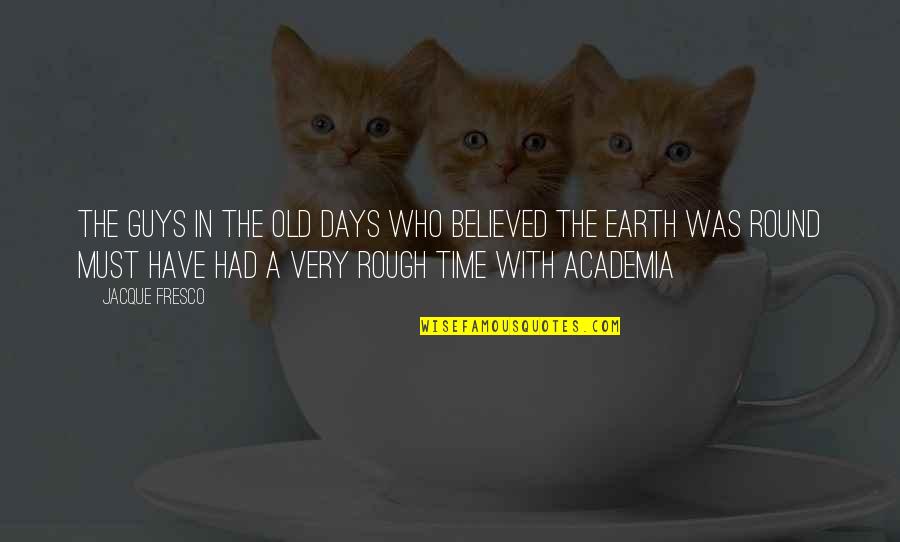 THE GUYS IN THE OLD DAYS WHO BELIEVED THE EARTH WAS ROUND MUST HAVE HAD A VERY ROUGH TIME WITH ACADEMIA
—
Jacque Fresco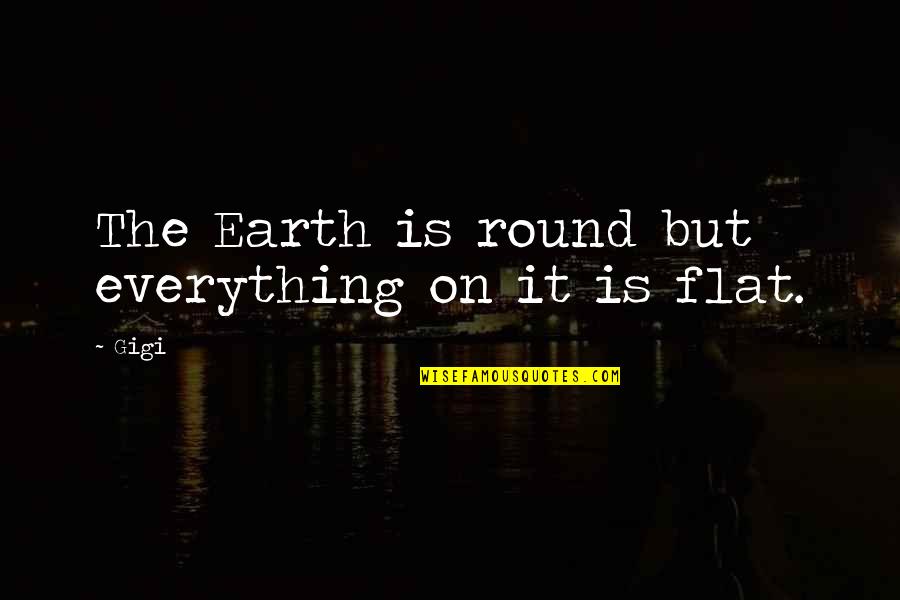 The Earth is round but everything on it is flat.
—
Gigi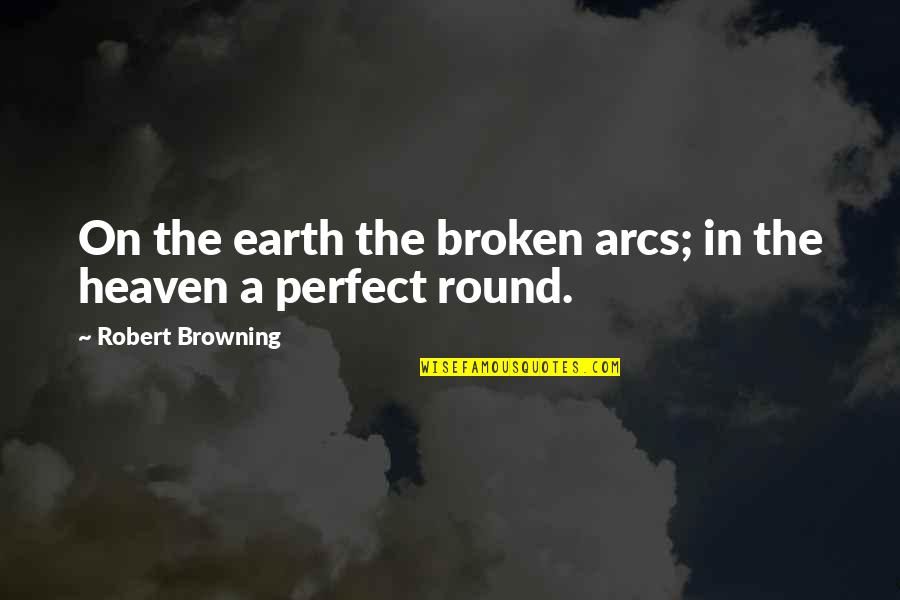 On the earth the broken arcs; in the heaven a perfect round.
—
Robert Browning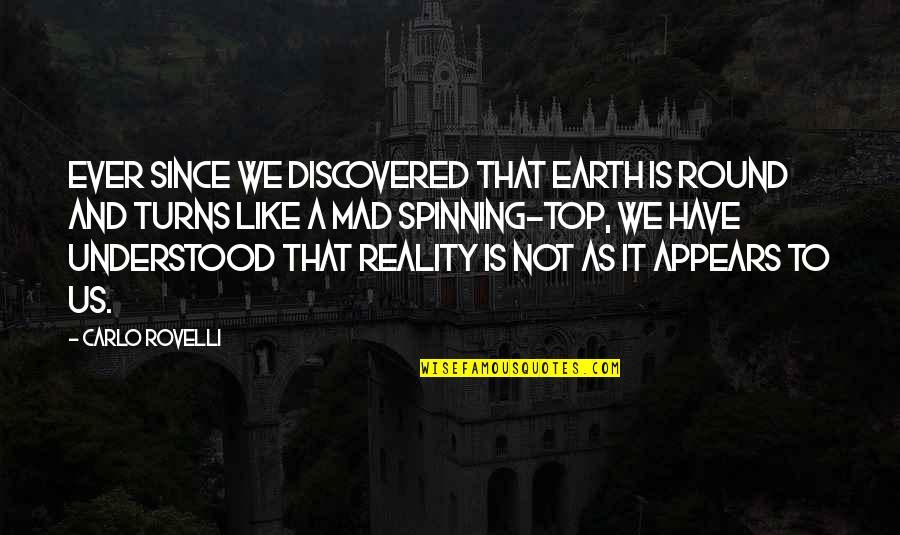 Ever since we discovered that Earth is round and turns like a mad spinning-top, we have understood that reality is not as it appears to us.
—
Carlo Rovelli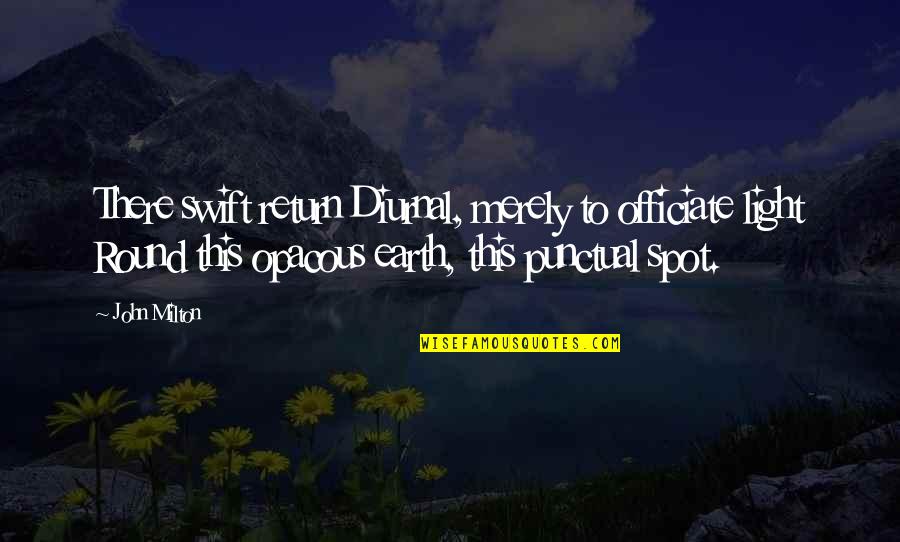 There swift return Diurnal, merely to officiate light Round this opacous earth, this punctual spot.
—
John Milton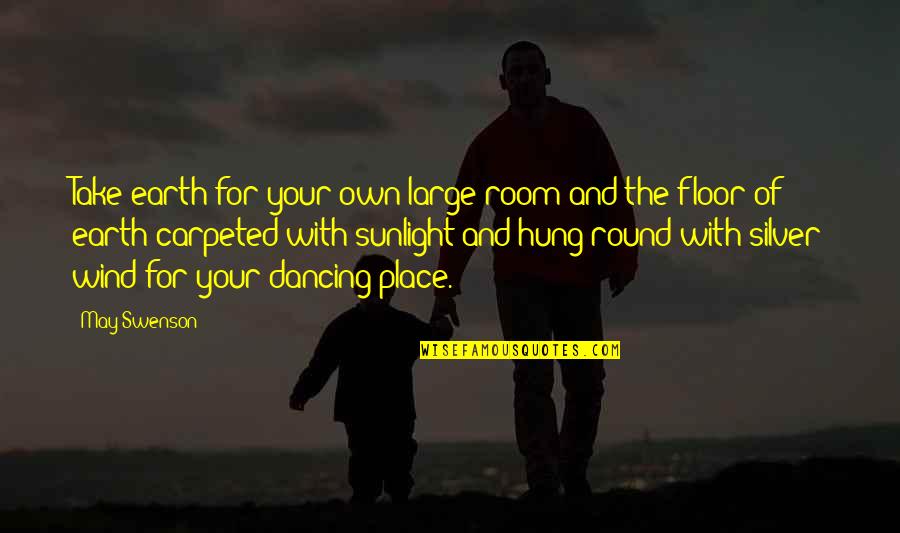 Take earth for your own large room and the floor of earth carpeted with sunlight and hung round with silver wind for your dancing place.
—
May Swenson
Roll, years of promise, rapidly roll round, till not a slave shall on this earth be found.
—
John Quincy Adams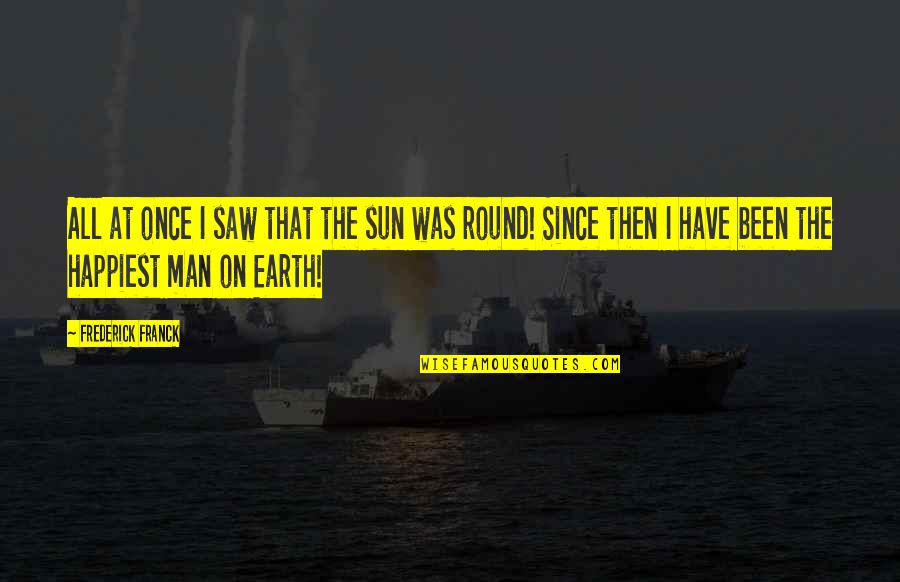 All at once I saw that the sun was round! Since then I have been the happiest man on Earth!
—
Frederick Franck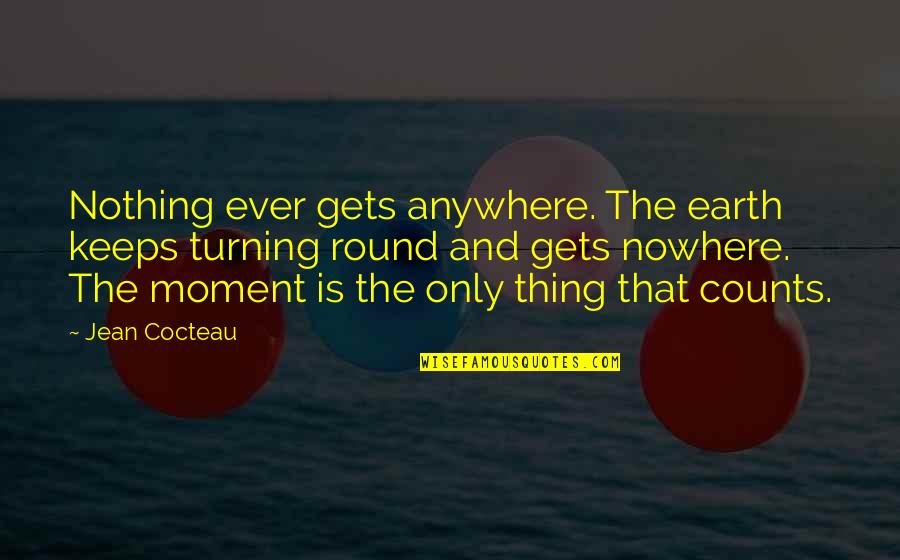 Nothing ever gets anywhere. The earth keeps turning round and gets nowhere. The moment is the only thing that counts.
—
Jean Cocteau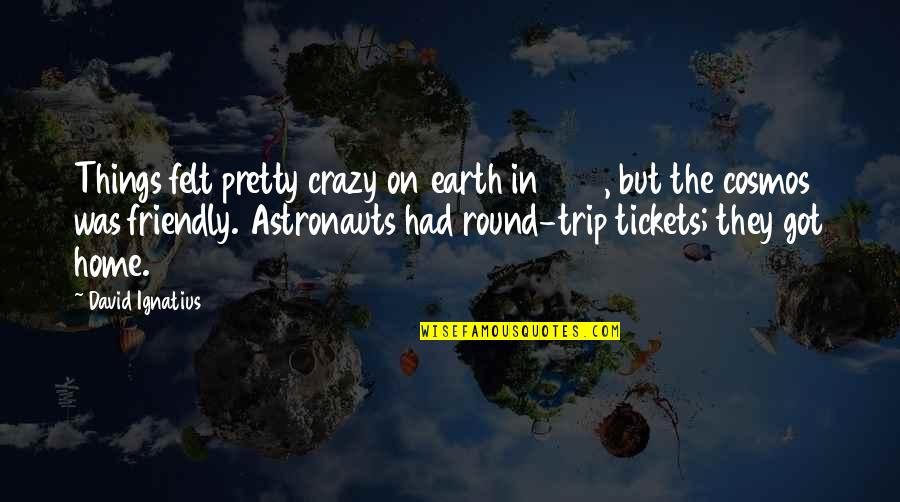 Things felt pretty crazy on earth in 1969, but the cosmos was friendly. Astronauts had round-trip tickets; they got home.
—
David Ignatius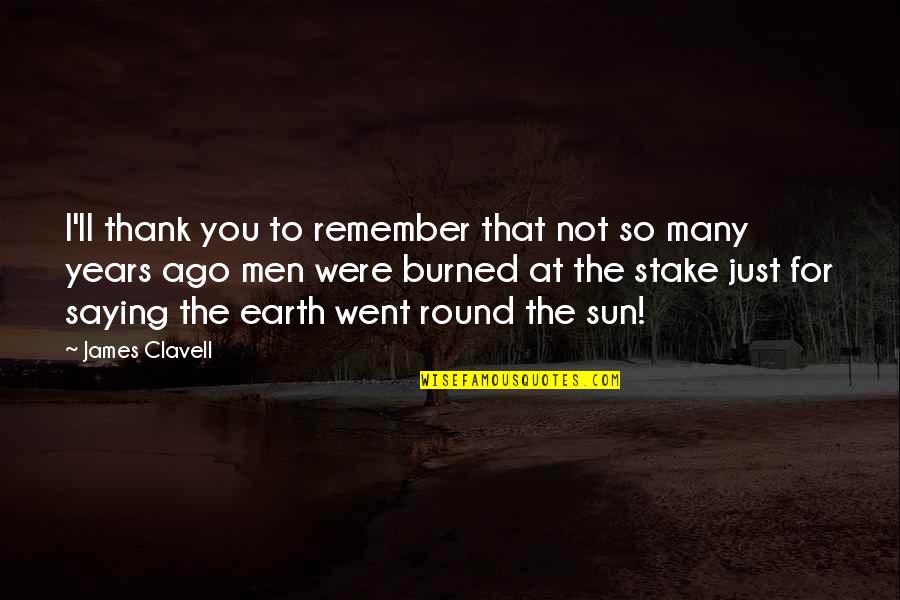 I'll thank you to remember that not so many years ago men were burned at the stake just for saying the earth went round the sun!
—
James Clavell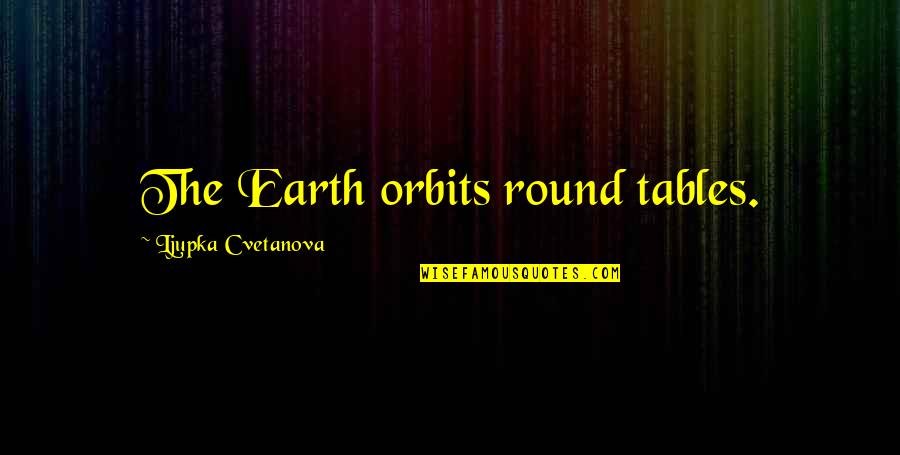 The Earth orbits round tables. —
Ljupka Cvetanova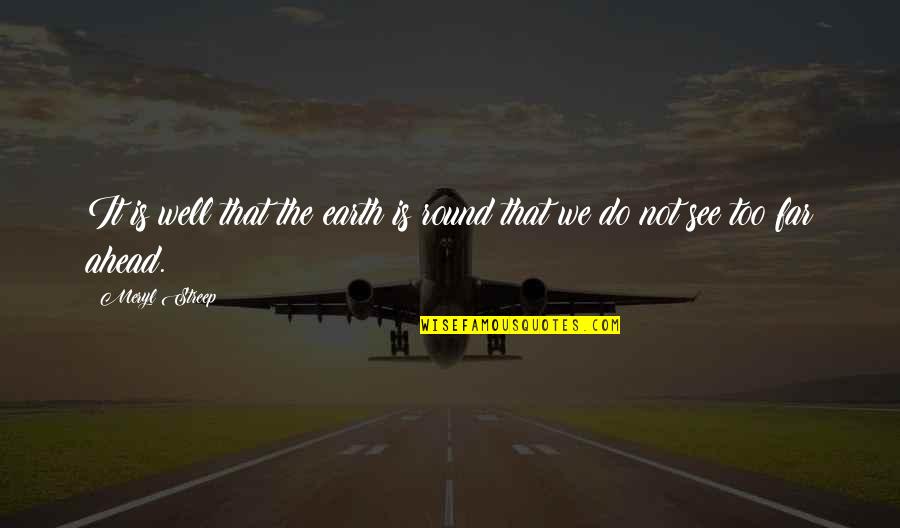 It is well that
the earth is round
that we do not see too far ahead. —
Meryl Streep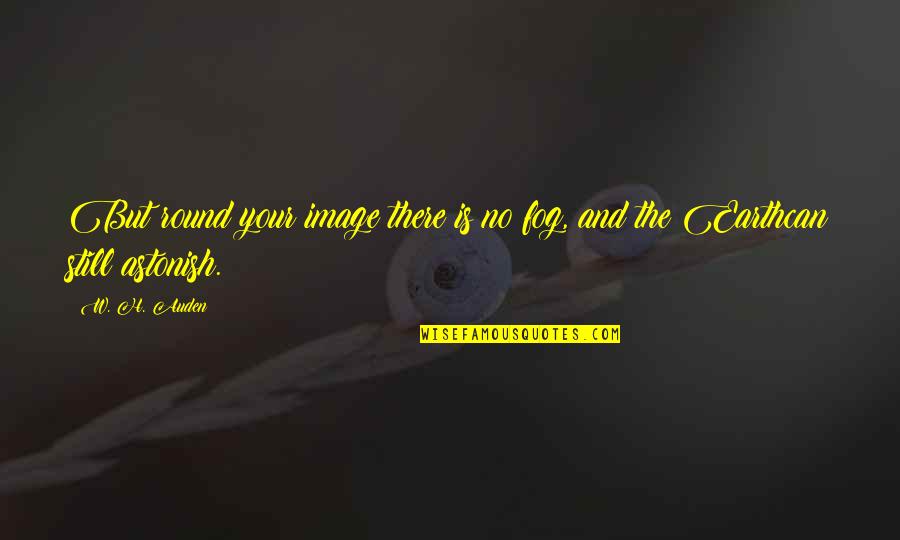 But round your image
there is no fog, and the Earth
can still astonish. —
W. H. Auden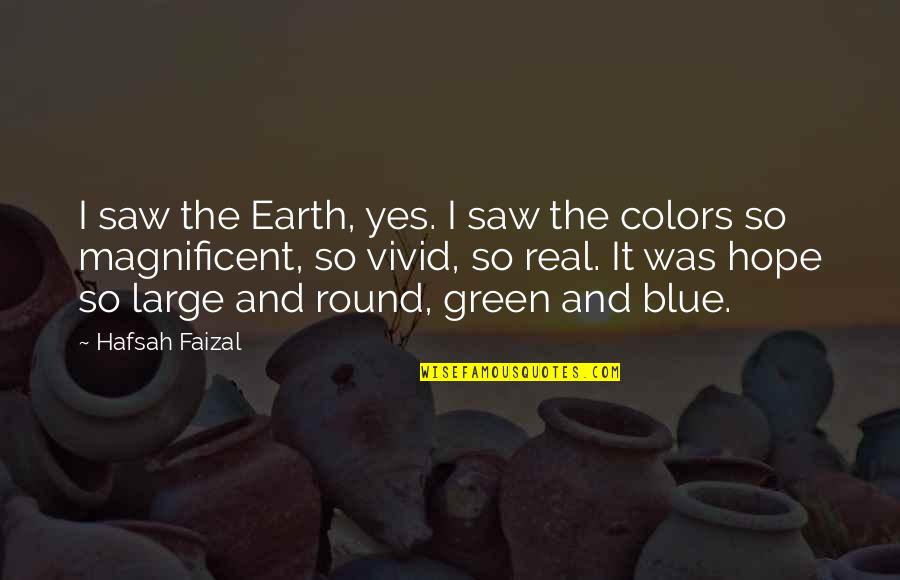 I saw the Earth, yes. I saw the colors so magnificent, so vivid, so real. It was hope so large and round, green and blue. —
Hafsah Faizal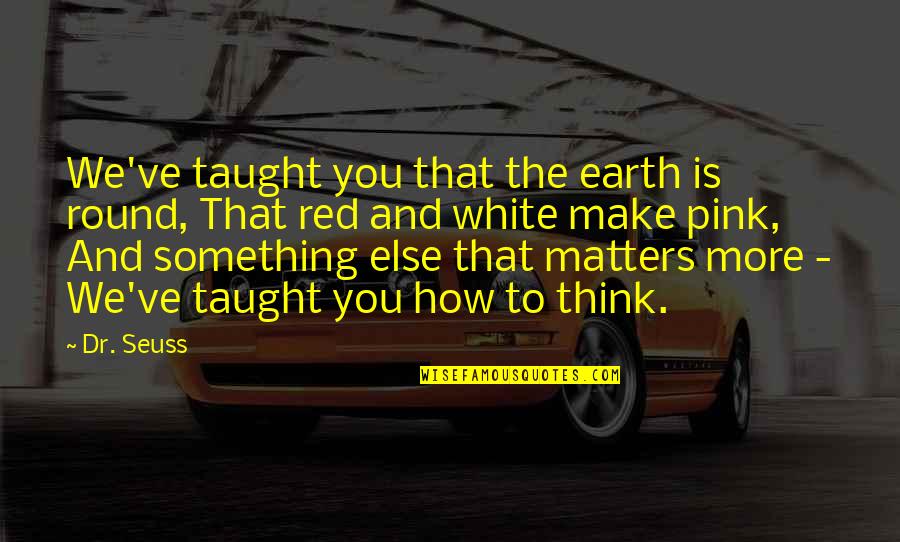 We've taught you that
the earth is round
, That red and white make pink, And something else that matters more - We've taught you how to think. —
Dr. Seuss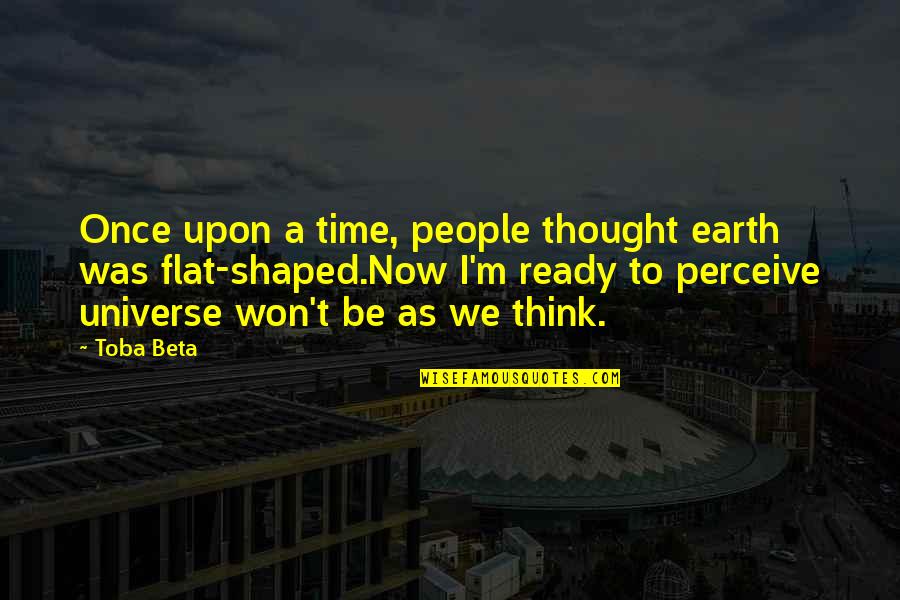 Once upon a time, people thought earth was flat-shaped.
Now I'm ready to perceive universe won't be as we think. —
Toba Beta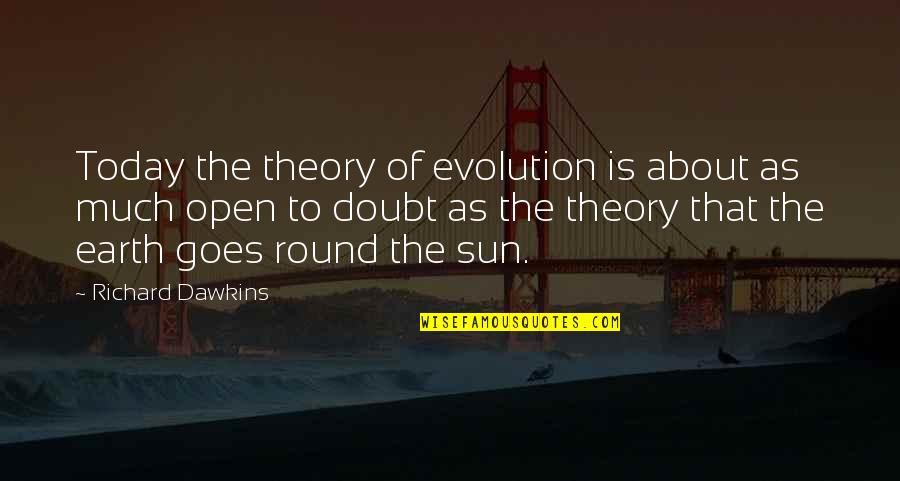 Today the theory of evolution is about as much open to doubt as the theory that the earth goes round the sun. —
Richard Dawkins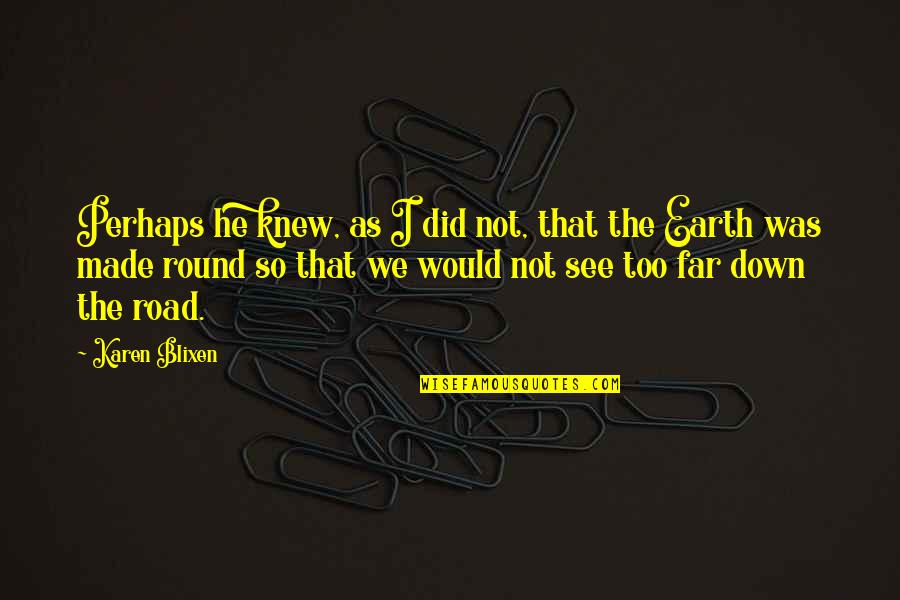 Perhaps he knew, as I did not, that the Earth was made round so that we would not see too far down the road. —
Karen Blixen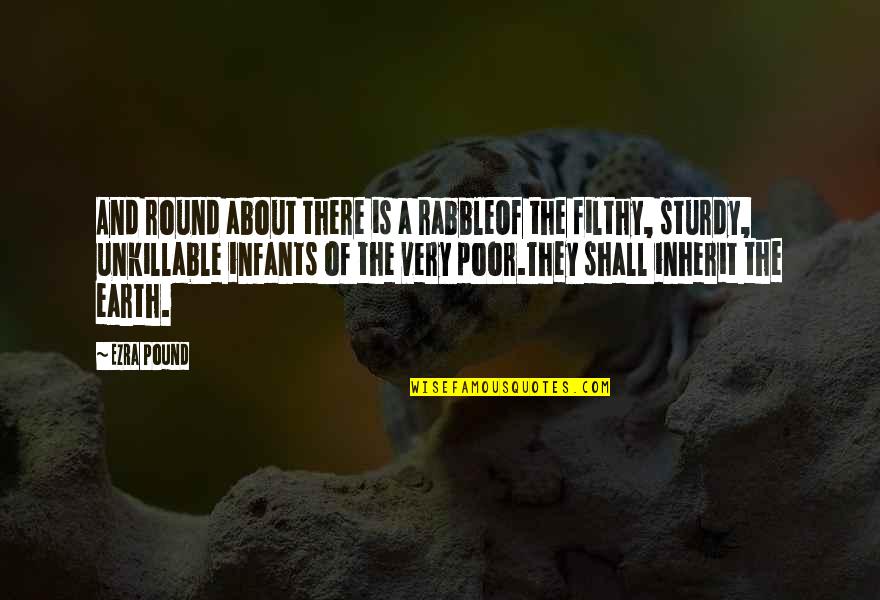 And round about there is a rabble
Of the filthy, sturdy, unkillable infants of the very poor.
They shall inherit the earth. —
Ezra Pound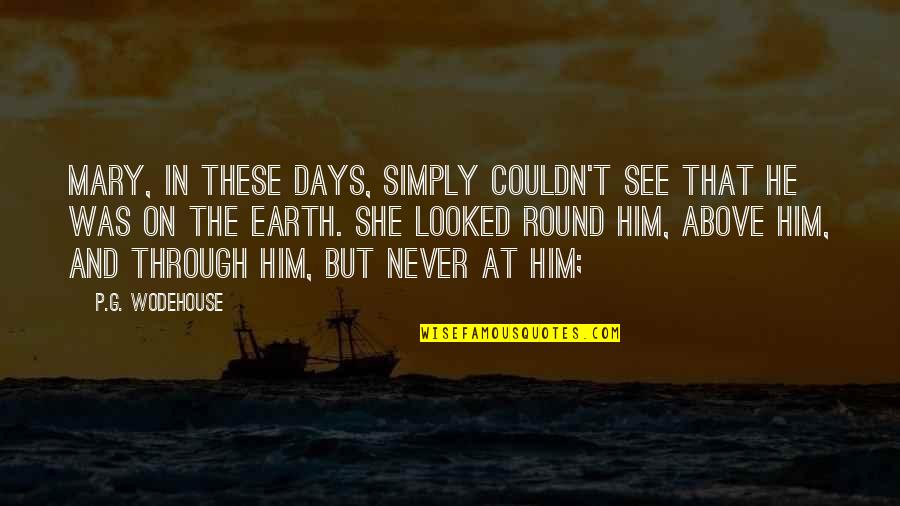 Mary, in these days, simply couldn't see that he was on the earth. She looked round him, above him, and through him, but never at him; —
P.G. Wodehouse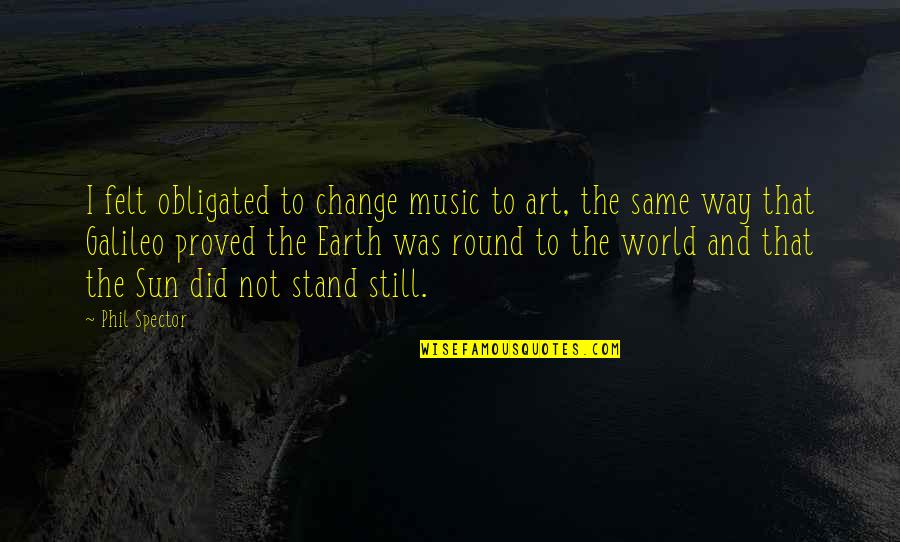 I felt obligated to change music to art, the same way that Galileo proved the Earth was round to the world and that the Sun did not stand still. —
Phil Spector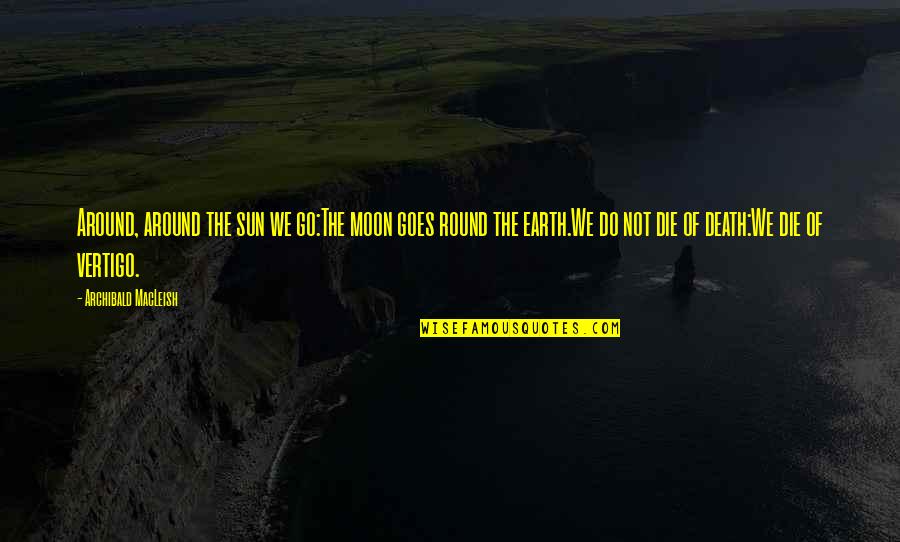 Around, around the sun we go:
The moon goes round the earth.
We do not die of death:
We die of vertigo. —
Archibald MacLeish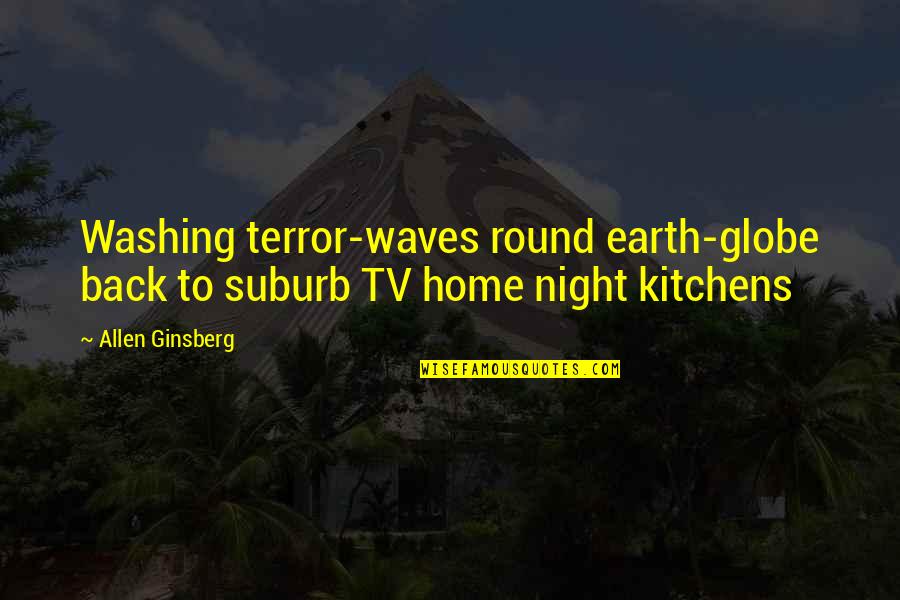 Washing terror-waves round earth-globe back to suburb TV home night kitchens —
Allen Ginsberg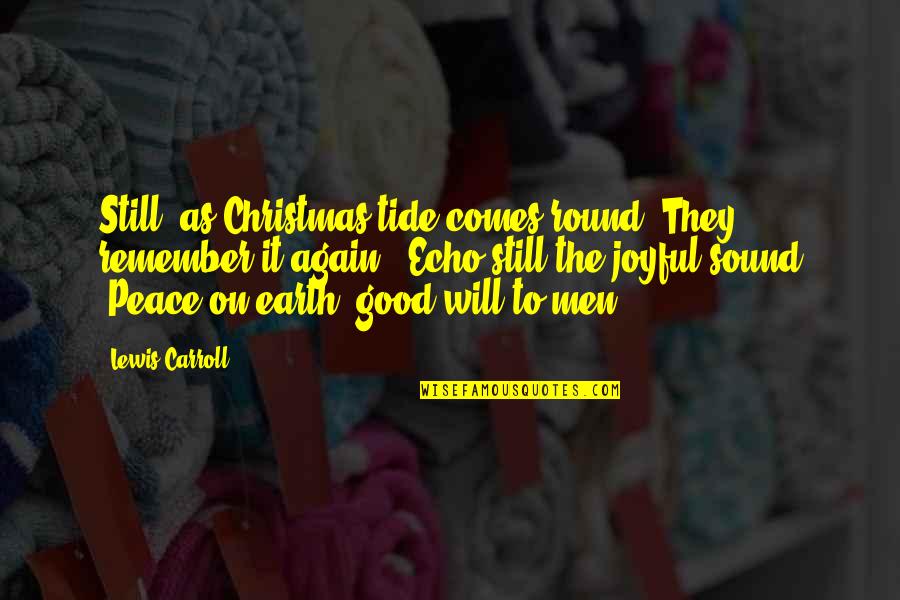 Still, as Christmas-tide comes round, They remember it again - Echo still the joyful sound "Peace on earth, good-will to men!" —
Lewis Carroll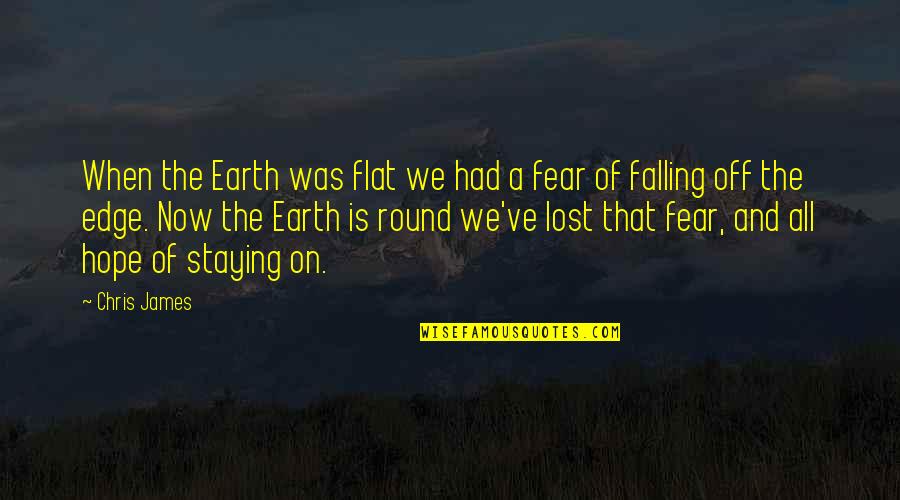 When the Earth was flat we had a fear of falling off the edge. Now the Earth is round we've lost that fear, and all hope of staying on. —
Chris James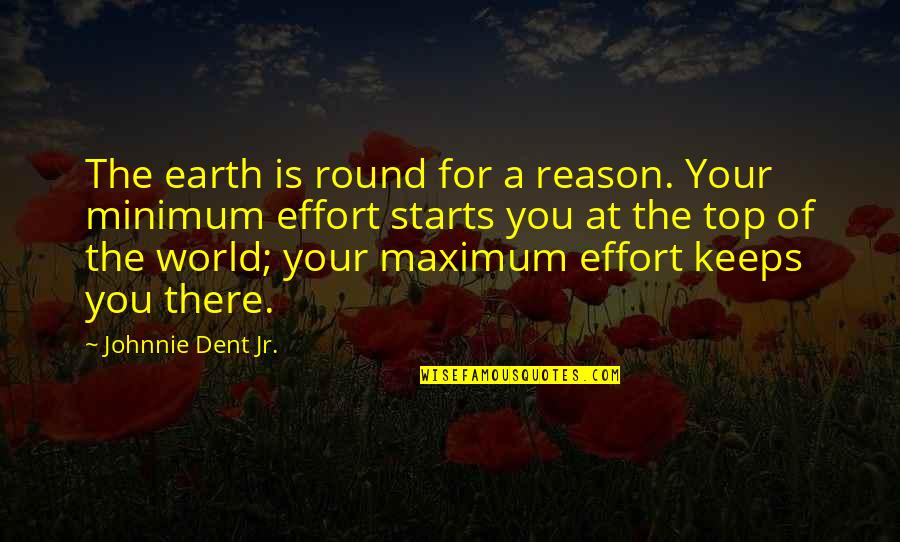 The earth is round
for a reason. Your minimum effort starts you at the top of the world; your maximum effort keeps you there. —
Johnnie Dent Jr.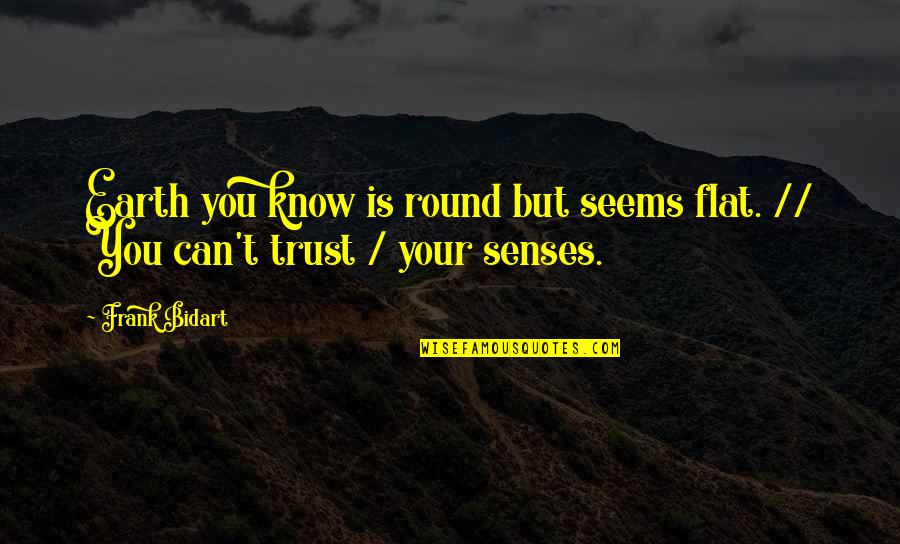 Earth you know is round but seems flat. // You can't trust / your senses. —
Frank Bidart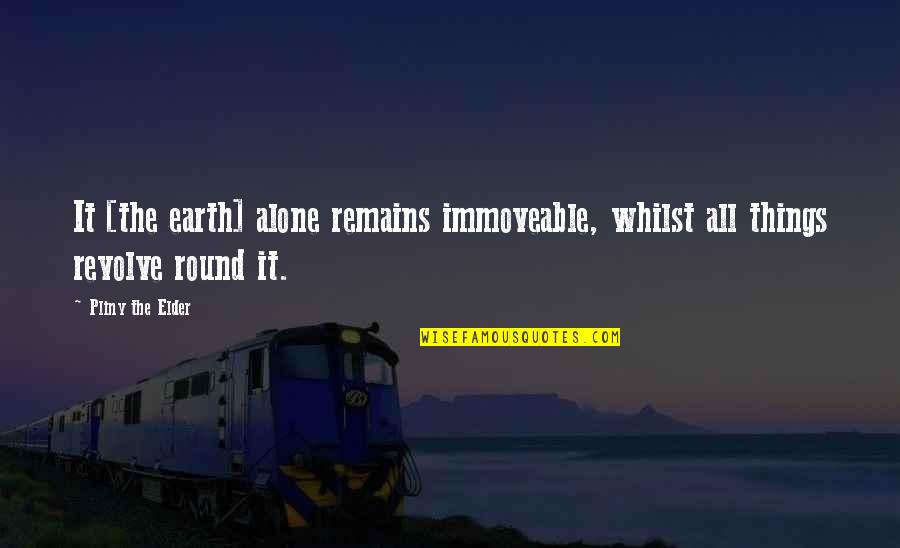 It [the earth] alone remains immoveable, whilst all things revolve round it. —
Pliny The Elder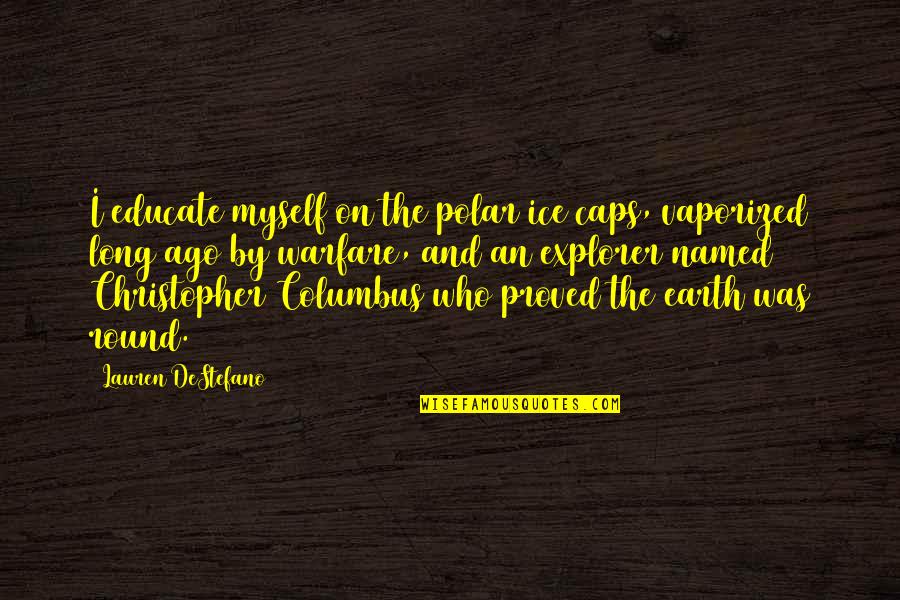 I educate myself on the polar ice caps, vaporized long ago by warfare, and an explorer named Christopher Columbus who proved the earth was round. —
Lauren DeStefano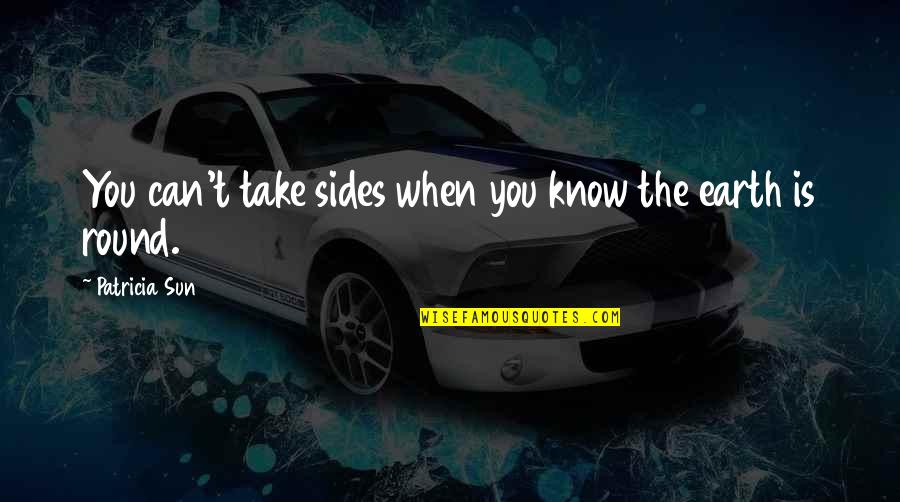 You can't take sides when you know
the earth is round
. —
Patricia Sun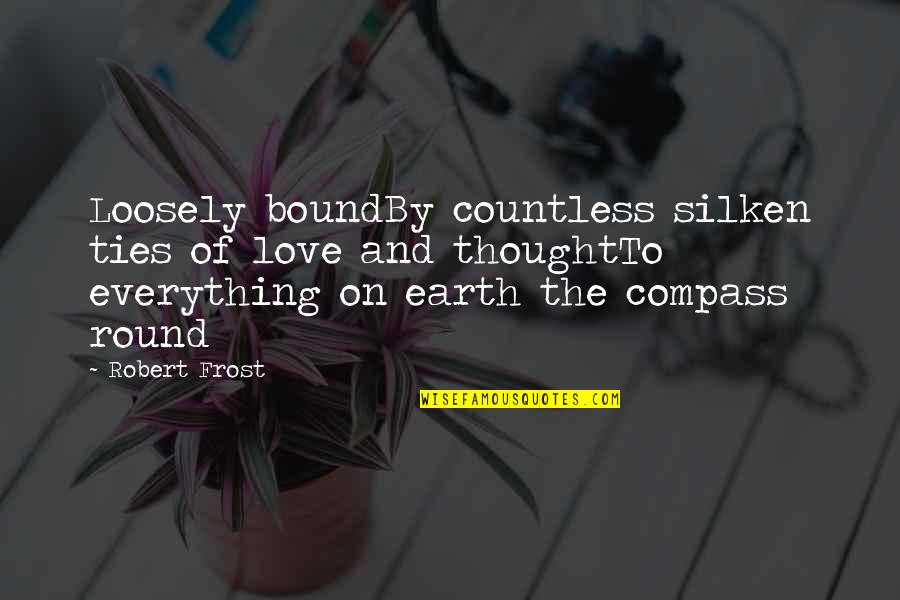 Loosely bound
By countless silken ties of love and thought
To everything on earth the compass round —
Robert Frost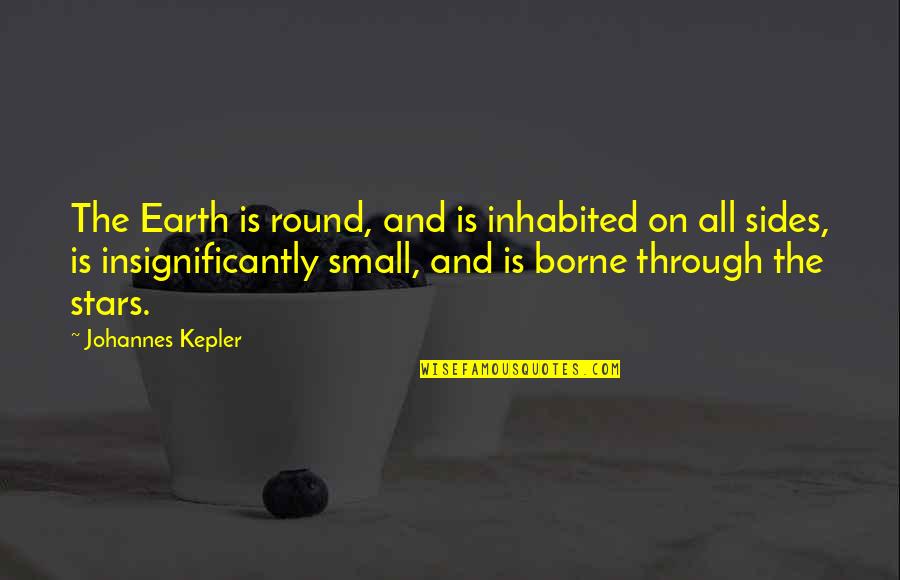 The Earth is round, and is inhabited on all sides, is insignificantly small, and is borne through the stars. —
Johannes Kepler