The Do List Quotes
Collection of top 67 famous quotes about The Do List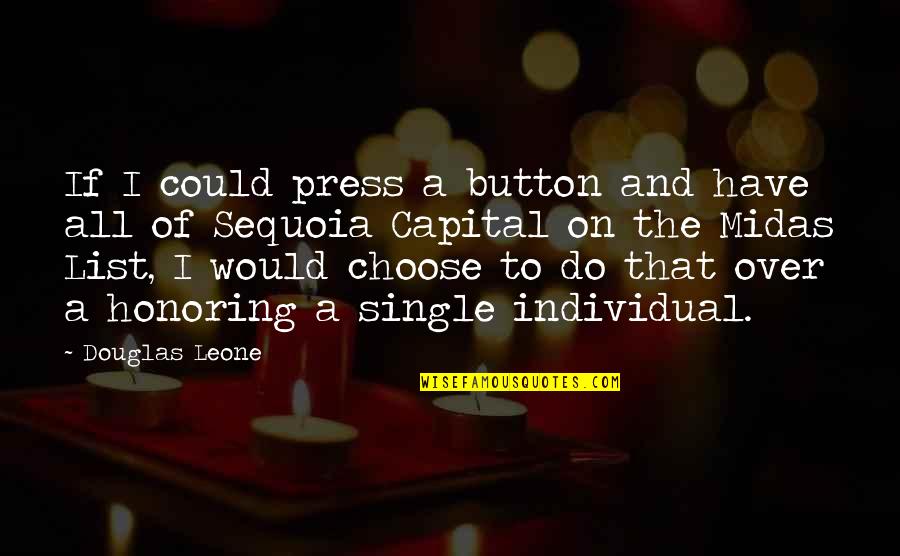 If I could press a button and have all of Sequoia Capital on the Midas List, I would choose to do that over a honoring a single individual.
—
Douglas Leone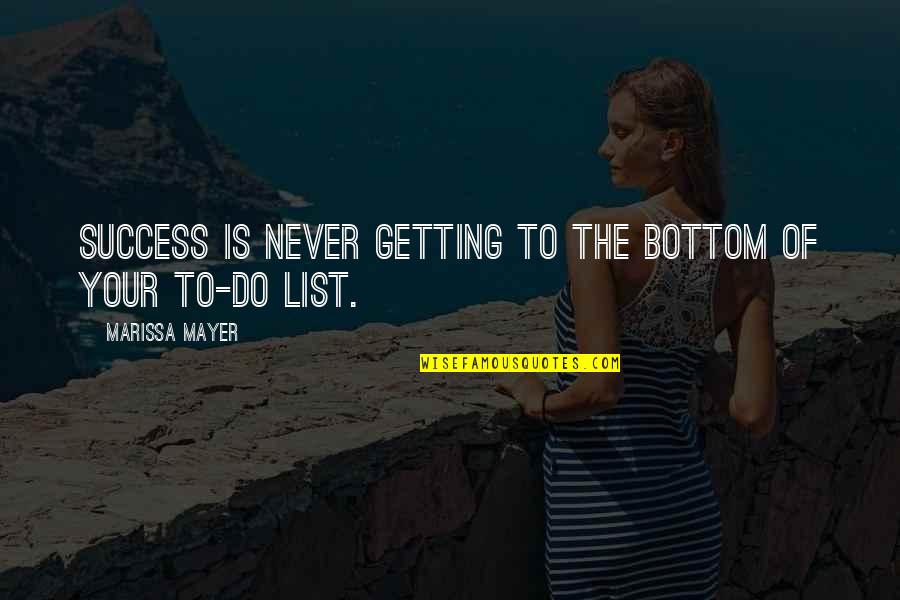 Success is never getting to the bottom of your to-do list.
—
Marissa Mayer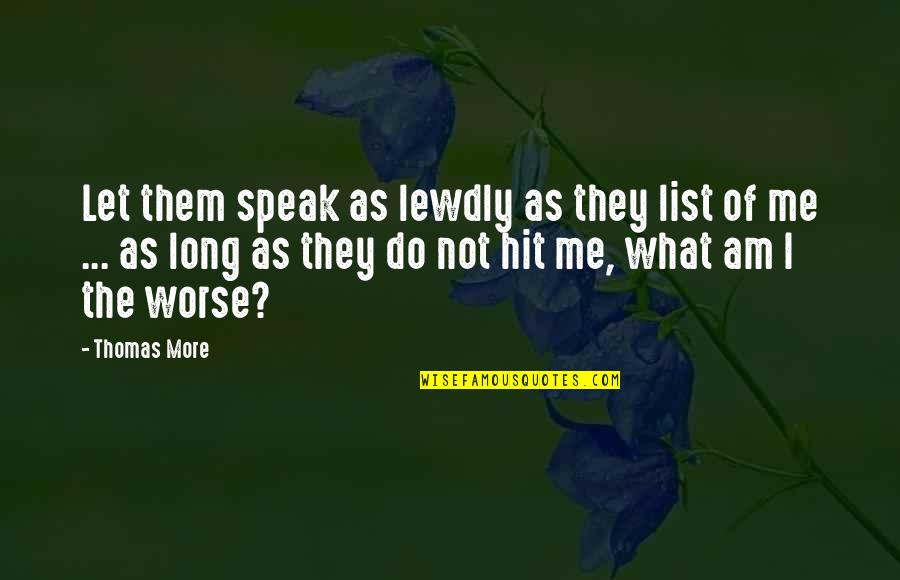 Let them speak as lewdly as they list of me ... as long as they do not hit me, what am I the worse?
—
Thomas More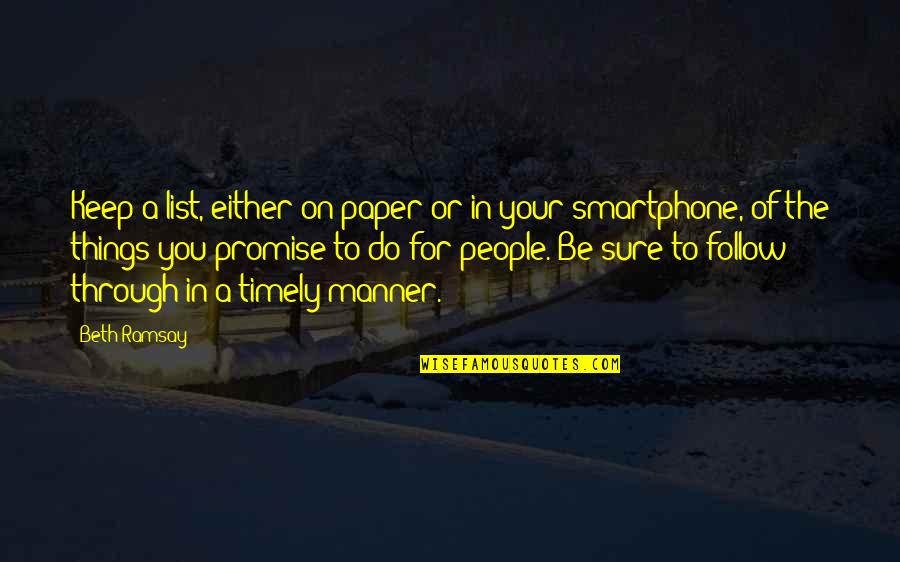 Keep a list, either on paper or in your smartphone, of the things you promise to do for people. Be sure to follow through in a timely manner.
—
Beth Ramsay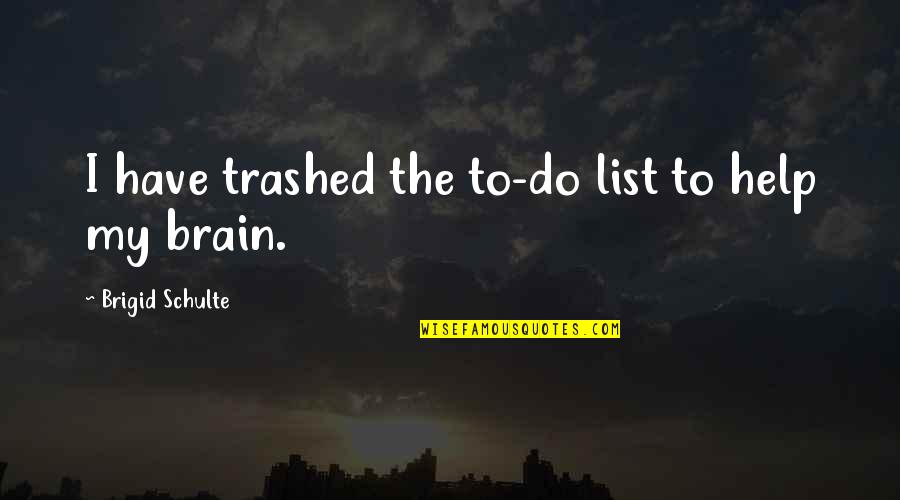 I have trashed the to-do list to help my brain.
—
Brigid Schulte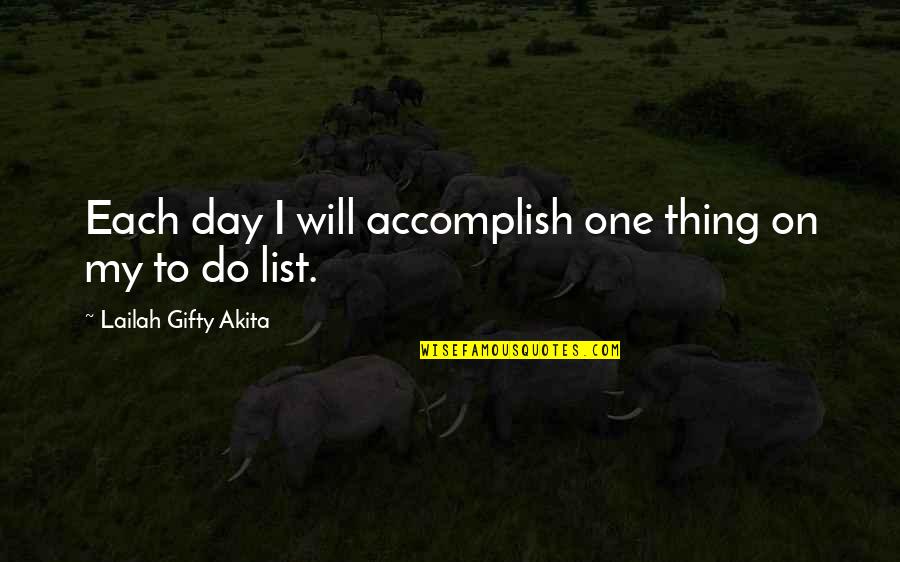 Each day I will accomplish one thing on my to do list.
—
Lailah Gifty Akita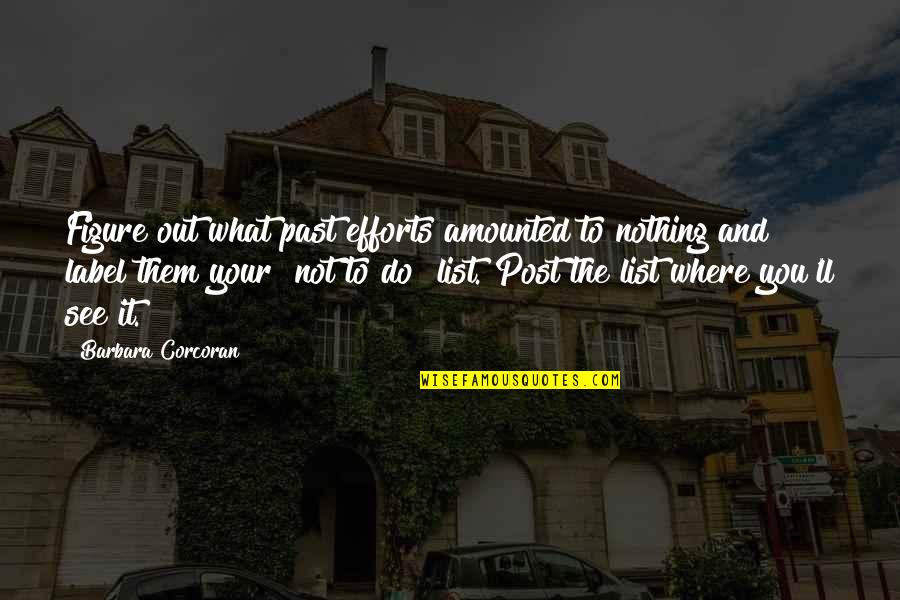 Figure out what past efforts amounted to nothing and label them your "not to do" list. Post the list where you'll see it.
—
Barbara Corcoran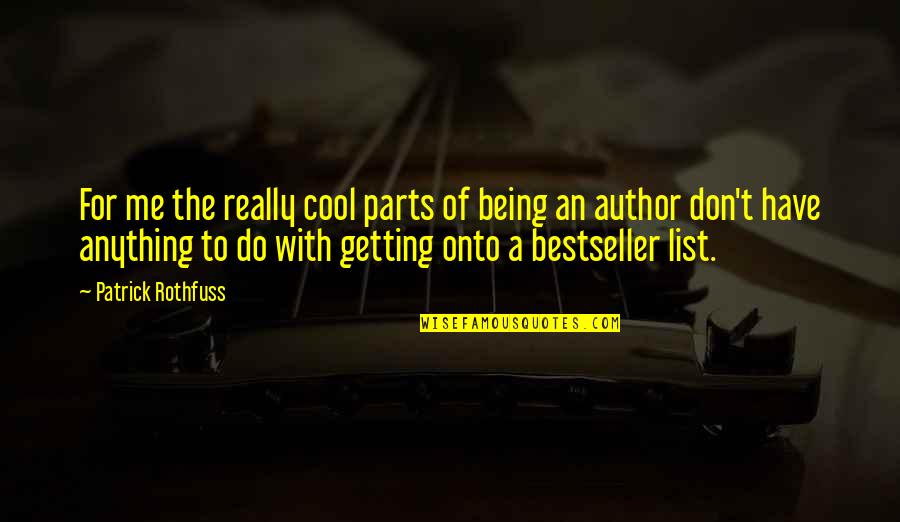 For me the really cool parts of being an author don't have anything to do with getting onto a bestseller list.
—
Patrick Rothfuss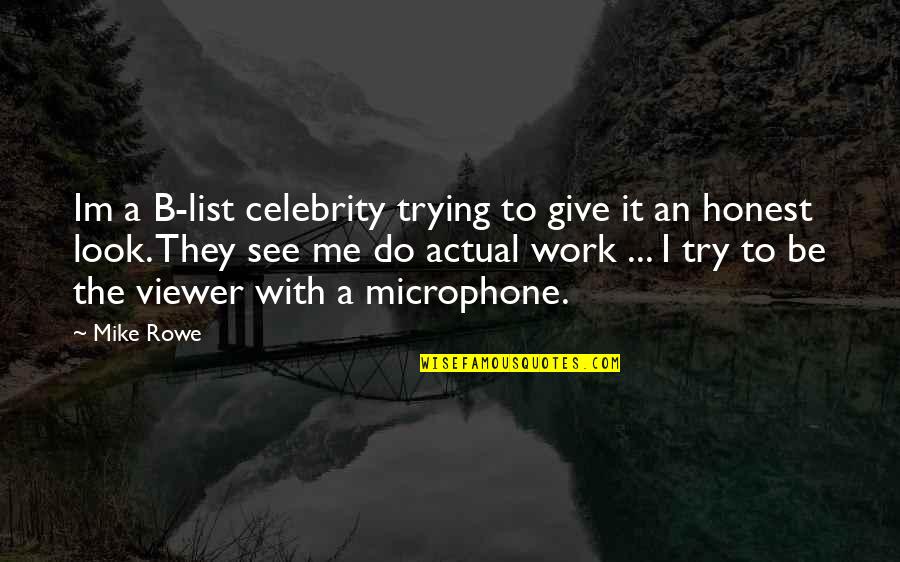 Im a B-list celebrity trying to give it an honest look. They see me do actual work ... I try to be the viewer with a microphone. —
Mike Rowe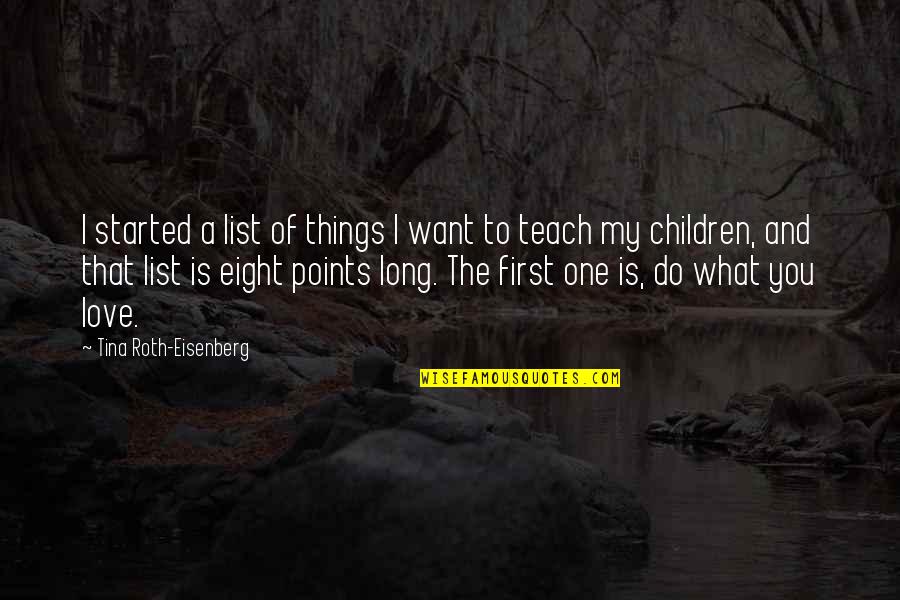 I started a list of things I want to teach my children, and that list is eight points long. The first one is, do what you love. —
Tina Roth-Eisenberg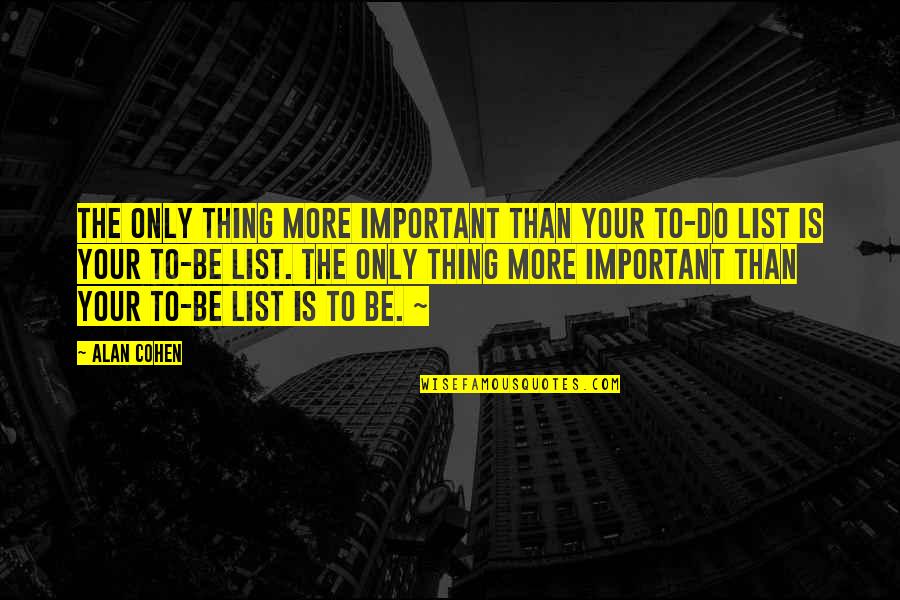 The only thing more important than your to-do list is your to-be list. The only thing more important than your to-be list is to be.
~ —
Alan Cohen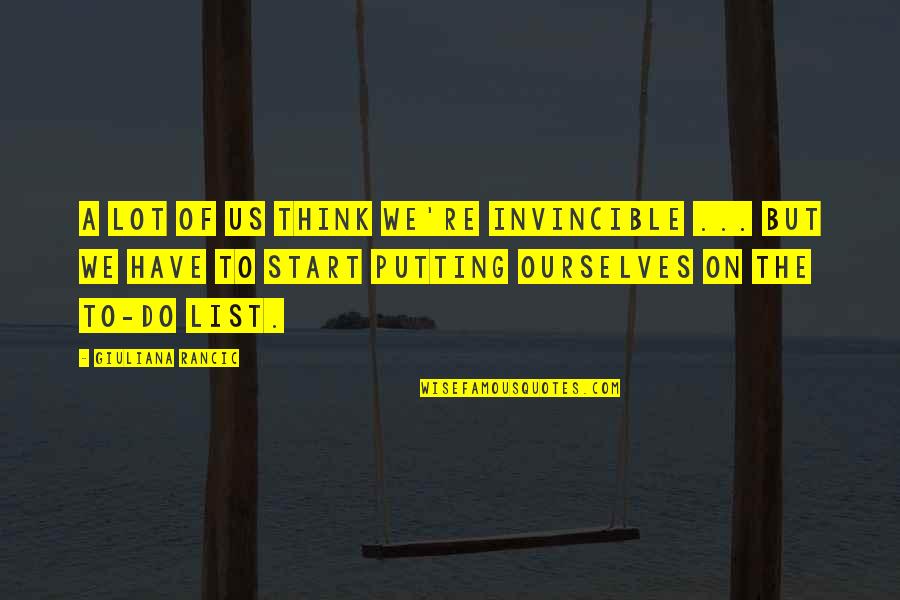 A lot of us think we're invincible ... but we have to start putting ourselves on the to-do list. —
Giuliana Rancic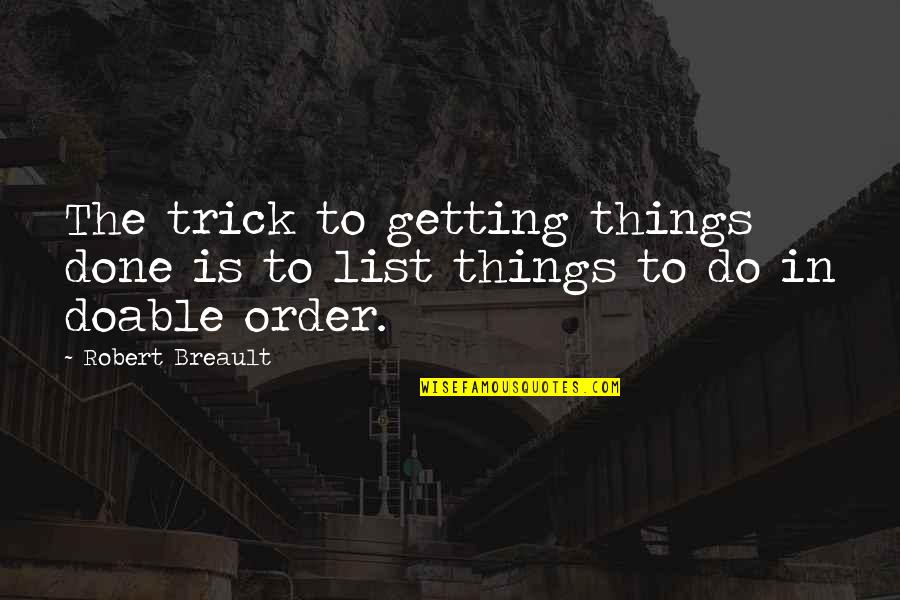 The trick to getting things done is to list things to do in doable order. —
Robert Breault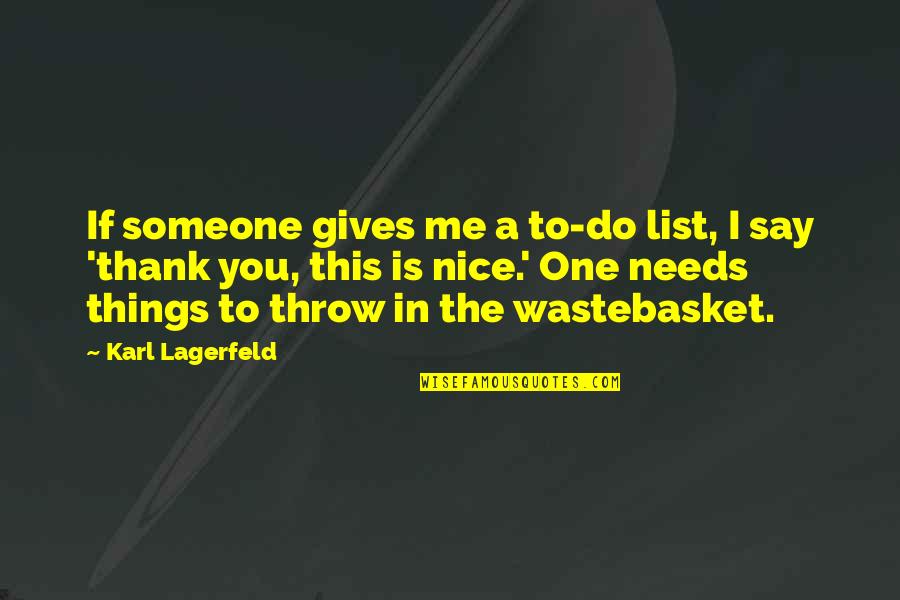 If someone gives me a to-do list, I say 'thank you, this is nice.' One needs things to throw in the wastebasket. —
Karl Lagerfeld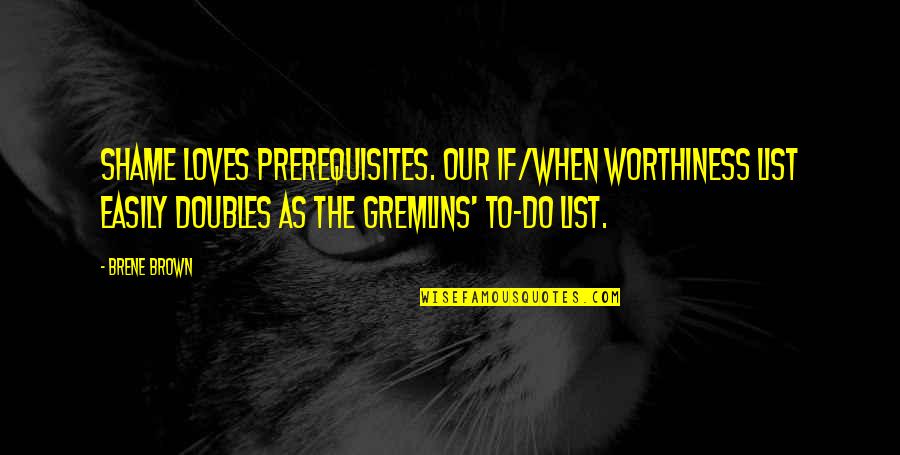 Shame loves prerequisites. Our if/when worthiness list easily doubles as the gremlins' to-do list. —
Brene Brown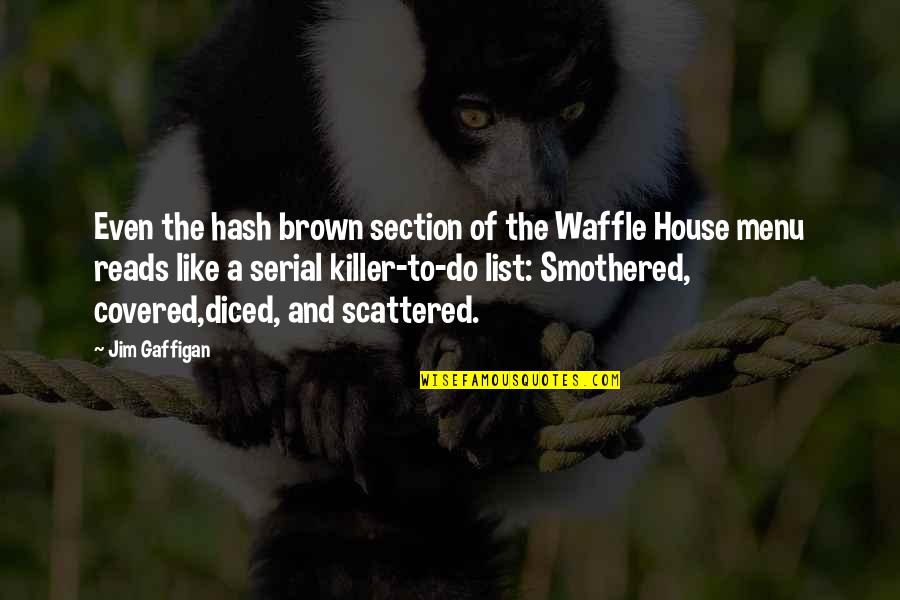 Even the hash brown section of the Waffle House menu reads like a serial killer-to-do list: Smothered, covered,diced, and scattered. —
Jim Gaffigan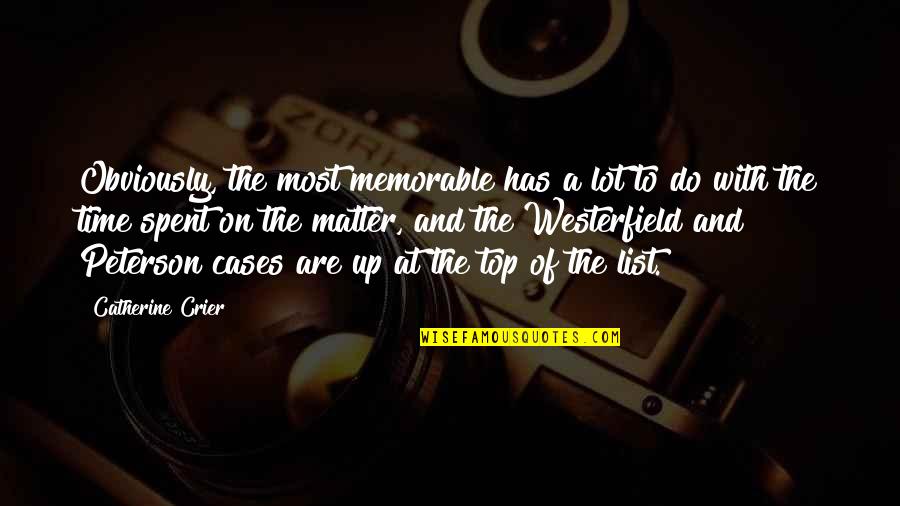 Obviously, the most memorable has a lot to do with the time spent on the matter, and the Westerfield and Peterson cases are up at the top of the list. —
Catherine Crier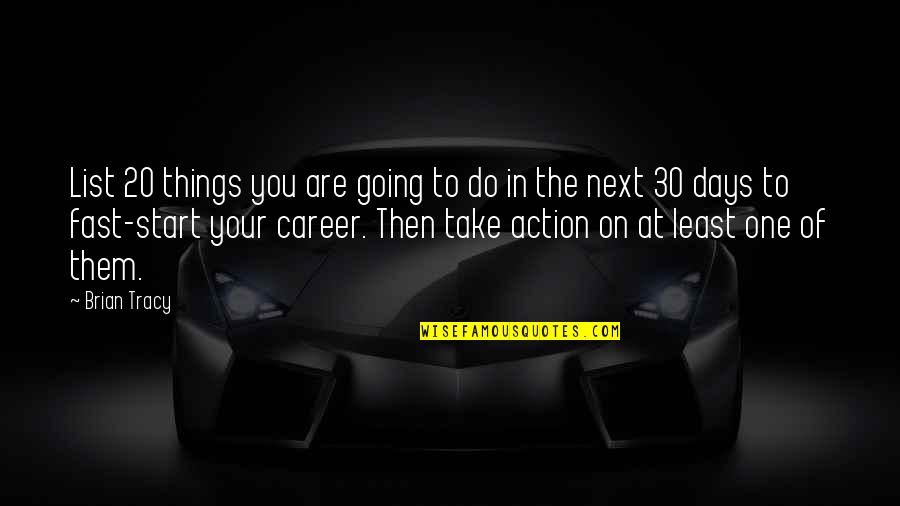 List 20 things you are going to do in the next 30 days to fast-start your career. Then take action on at least one of them. —
Brian Tracy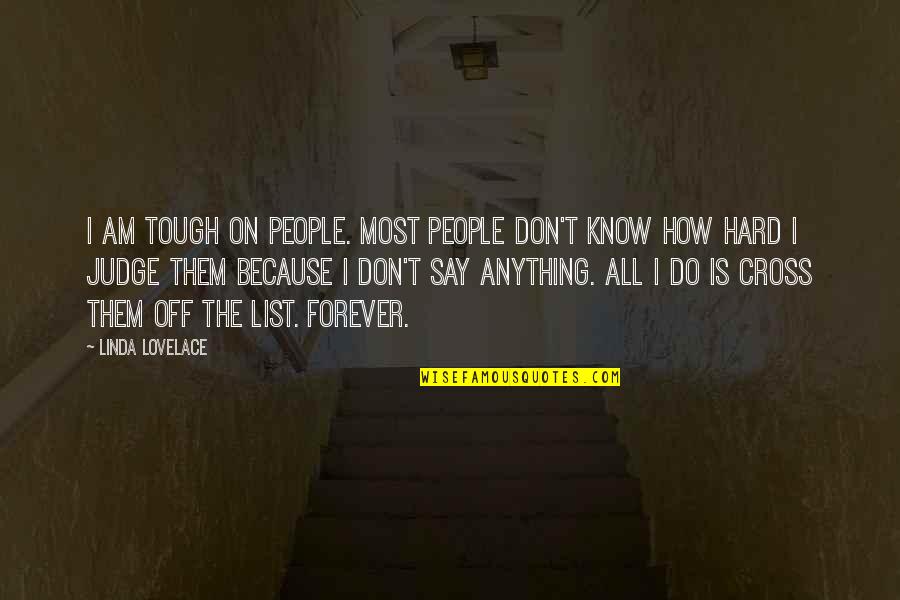 I am tough on people. Most people don't know how hard I judge them because I don't say anything. All I do is cross them off the list. Forever. —
Linda Lovelace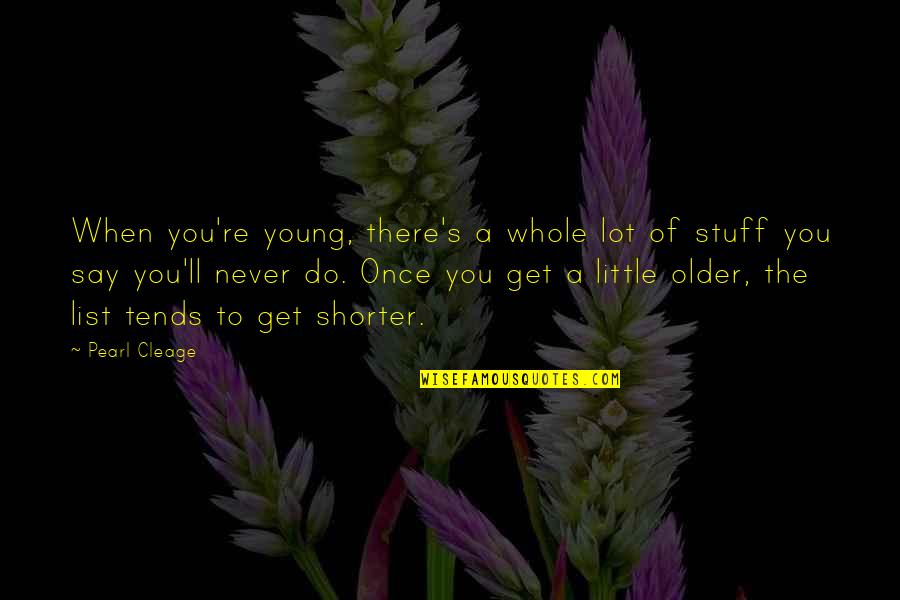 When you're young, there's a whole lot of stuff you say you'll never do. Once you get a little older, the list tends to get shorter. —
Pearl Cleage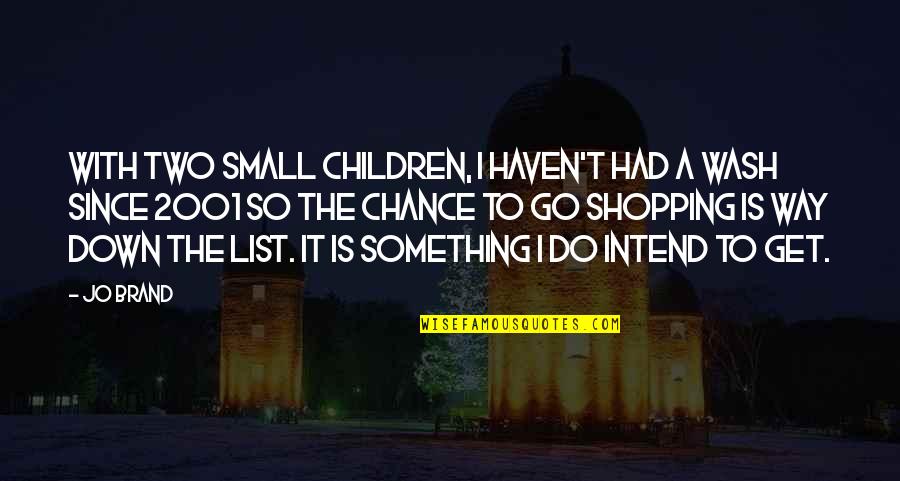 With two small children, I haven't had a wash since 2001 so the chance to go shopping is way down the list. It is something I do intend to get. —
Jo Brand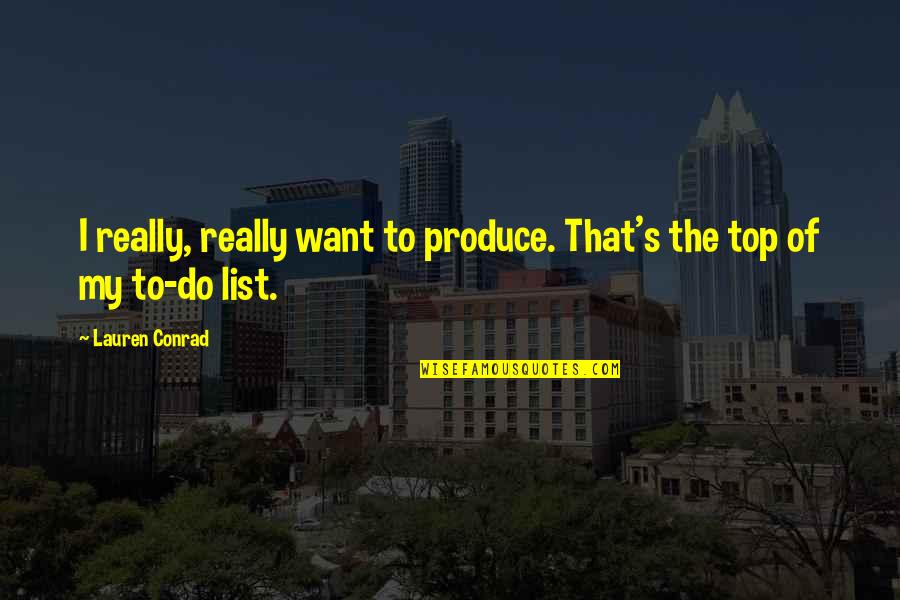 I really, really want to produce. That's the top of my to-do list. —
Lauren Conrad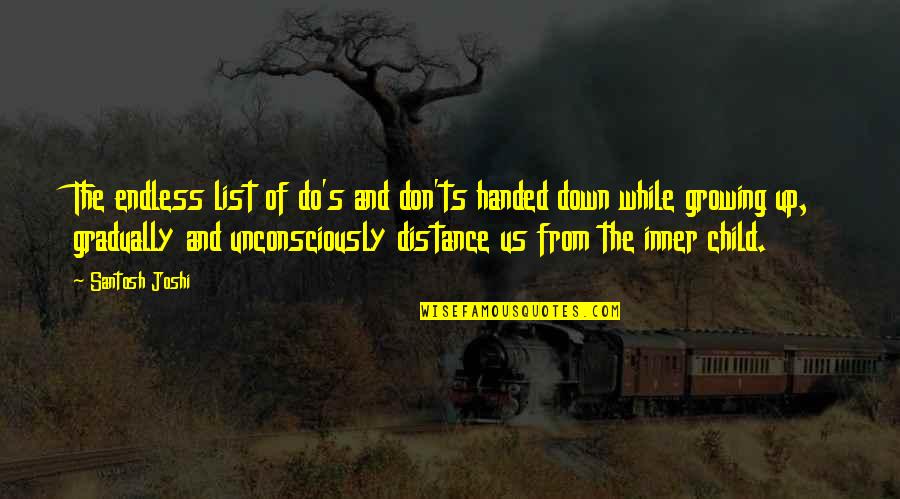 The endless list of do's and don'ts handed down while growing up, gradually and unconsciously distance us from the inner child. —
Santosh Joshi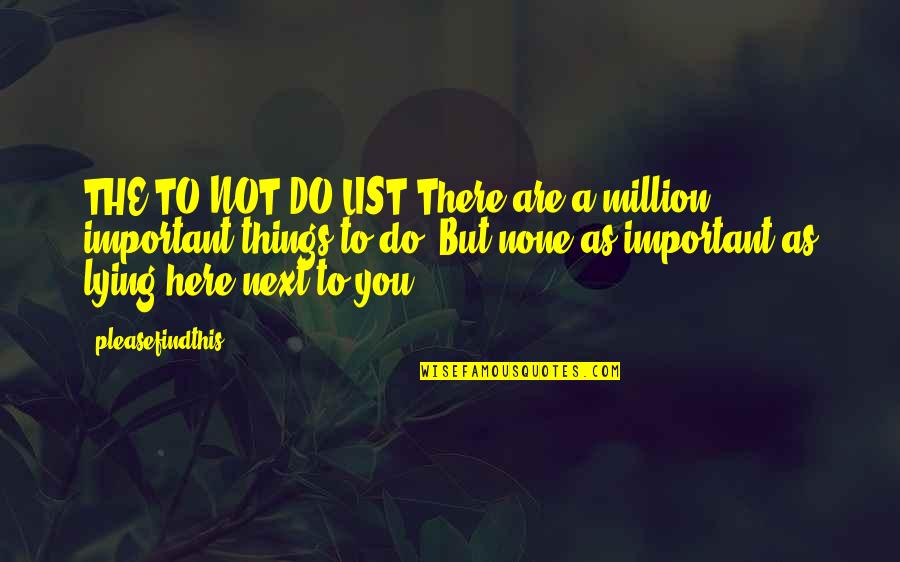 THE TO NOT DO LIST There are a million important things to do. But none as important as lying here next to you. —
Pleasefindthis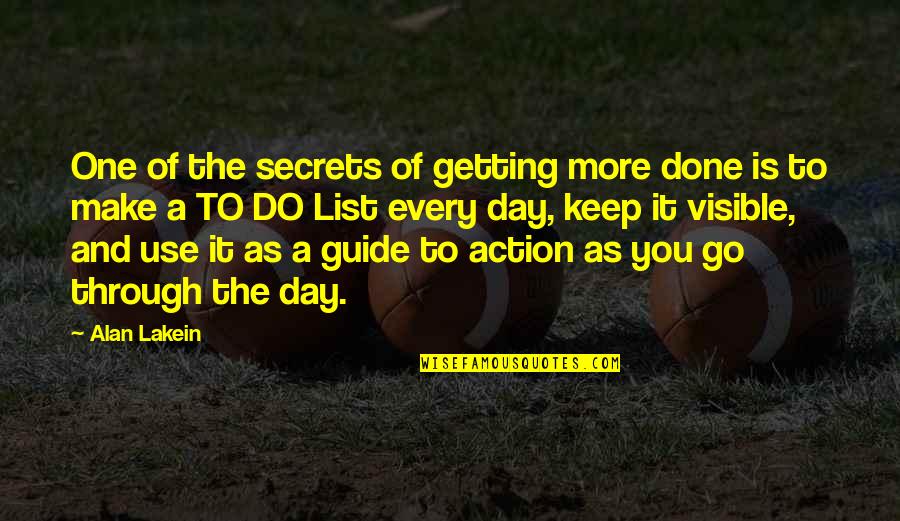 One of the secrets of getting more done is to make a TO DO List every day, keep it visible, and use it as a guide to action as you go through the day. —
Alan Lakein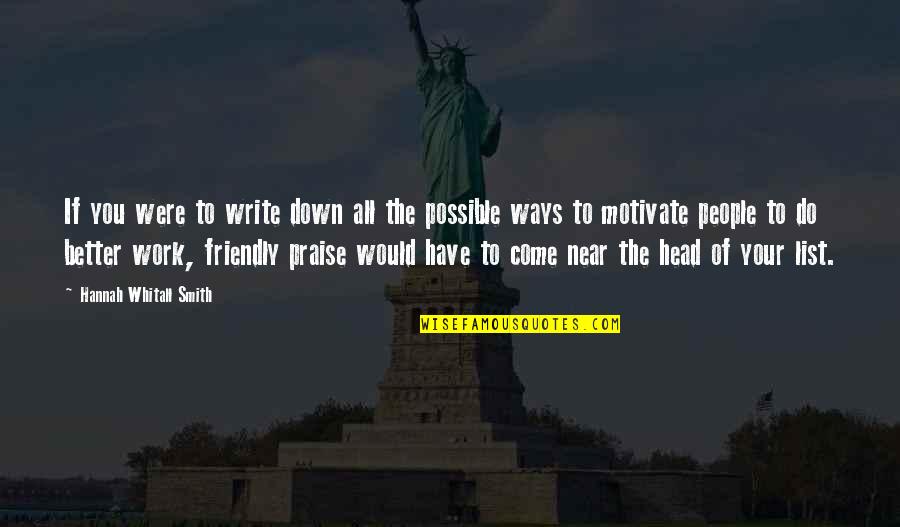 If you were to write down all the possible ways to motivate people to do better work, friendly praise would have to come near the head of your list. —
Hannah Whitall Smith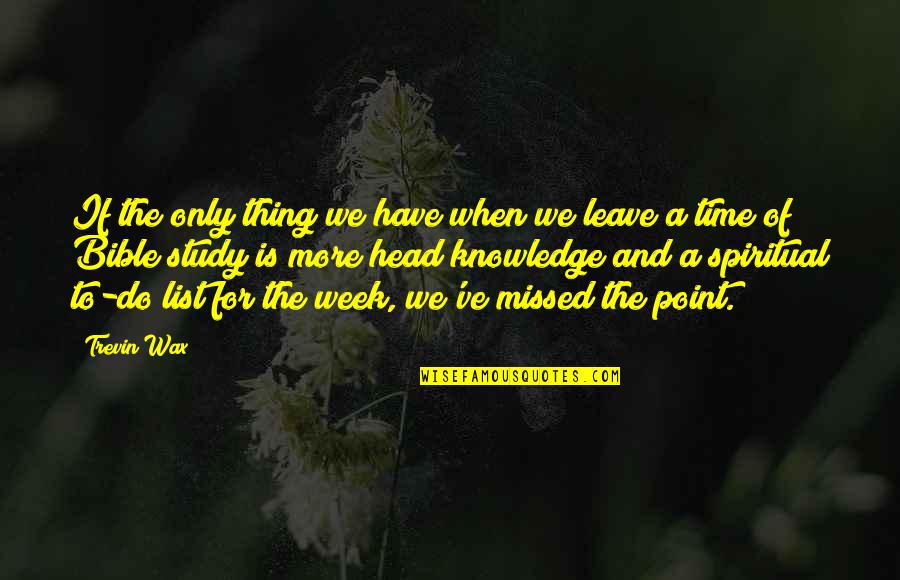 If the only thing we have when we leave a time of Bible study is more head knowledge and a spiritual to-do list for the week, we've missed the point. —
Trevin Wax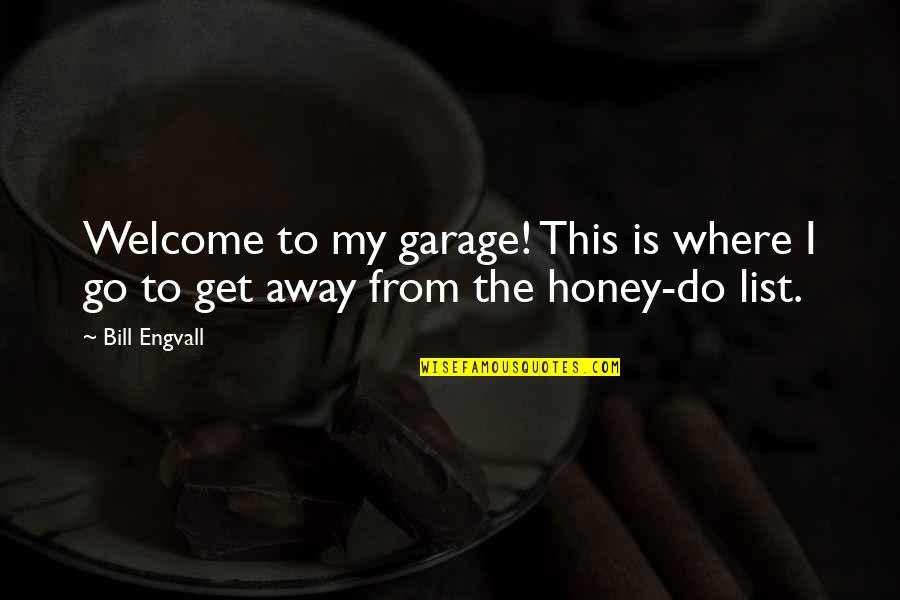 Welcome to my garage! This is where I go to get away from the honey-do list. —
Bill Engvall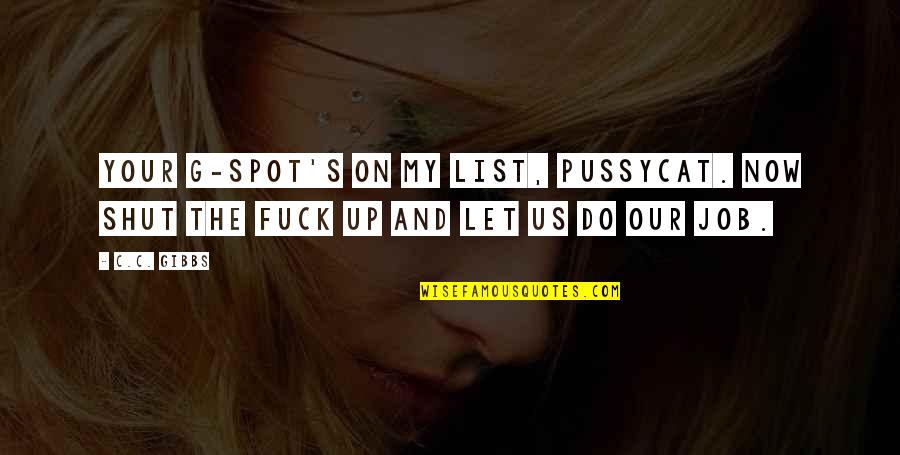 Your G-spot's on my list, pussycat. Now shut the fuck up and let us do our job. —
C.C. Gibbs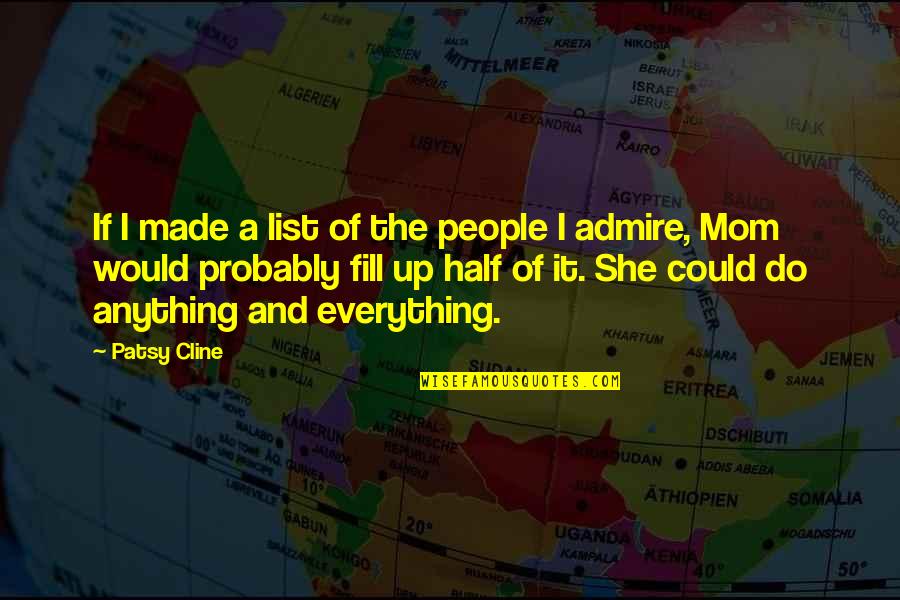 If I made a list of the people I admire, Mom would probably fill up half of it. She could do anything and everything. —
Patsy Cline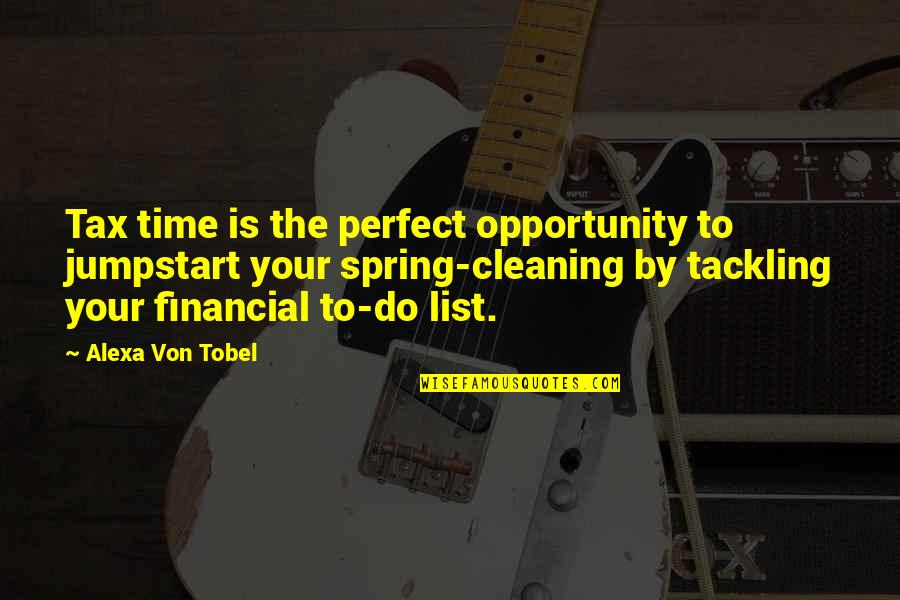 Tax time is the perfect opportunity to jumpstart your spring-cleaning by tackling your financial to-do list. —
Alexa Von Tobel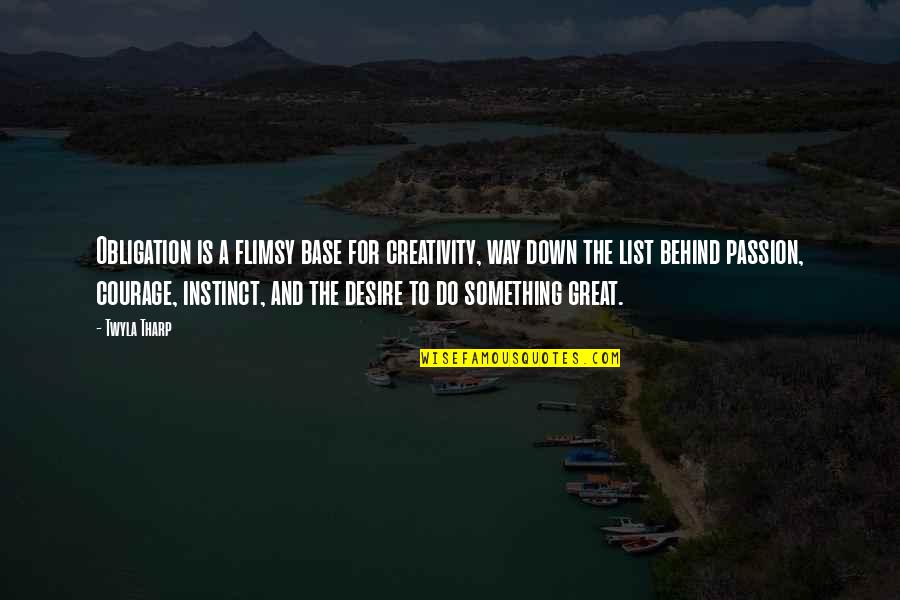 Obligation is a flimsy base for creativity, way down the list behind passion, courage, instinct, and the desire to do something great. —
Twyla Tharp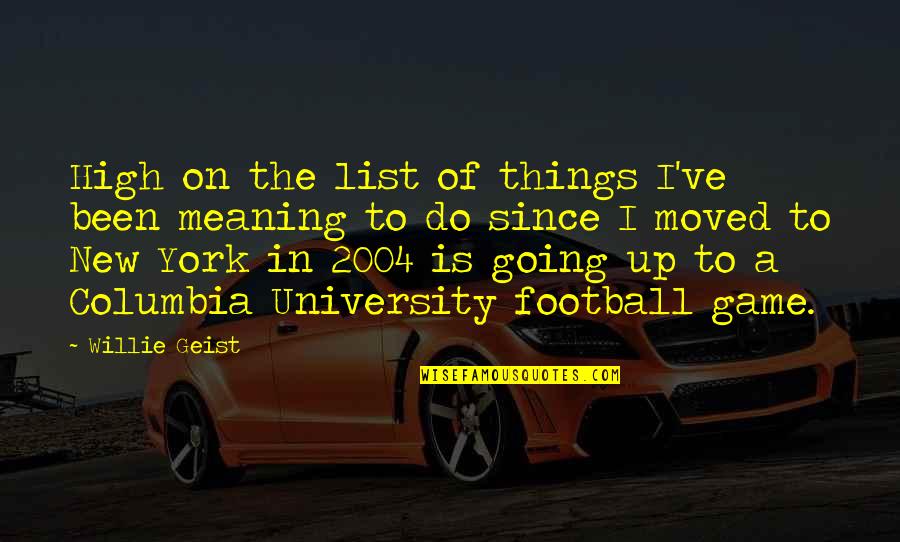 High on the list of things I've been meaning to do since I moved to New York in 2004 is going up to a Columbia University football game. —
Willie Geist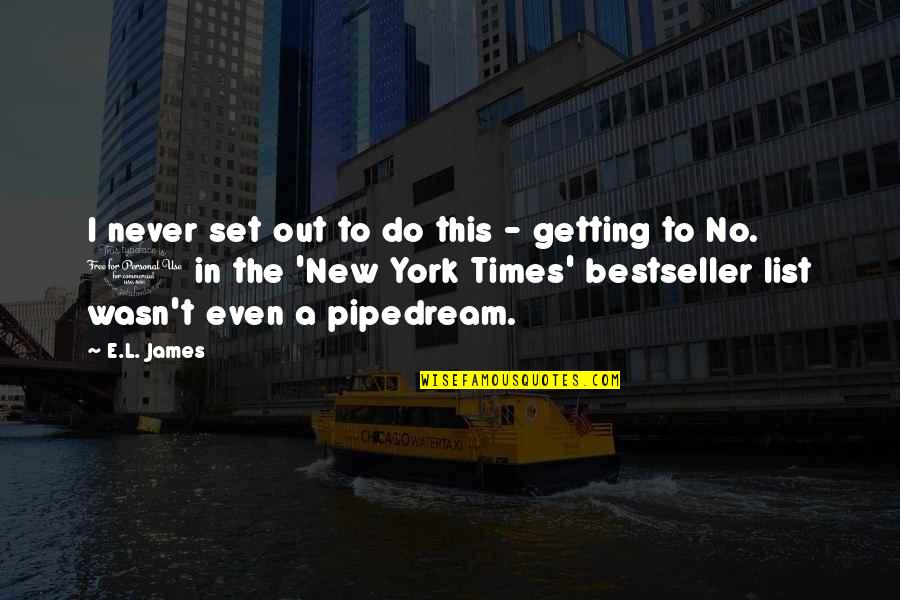 I never set out to do this - getting to No. 1 in the 'New York Times' bestseller list wasn't even a pipedream. —
E.L. James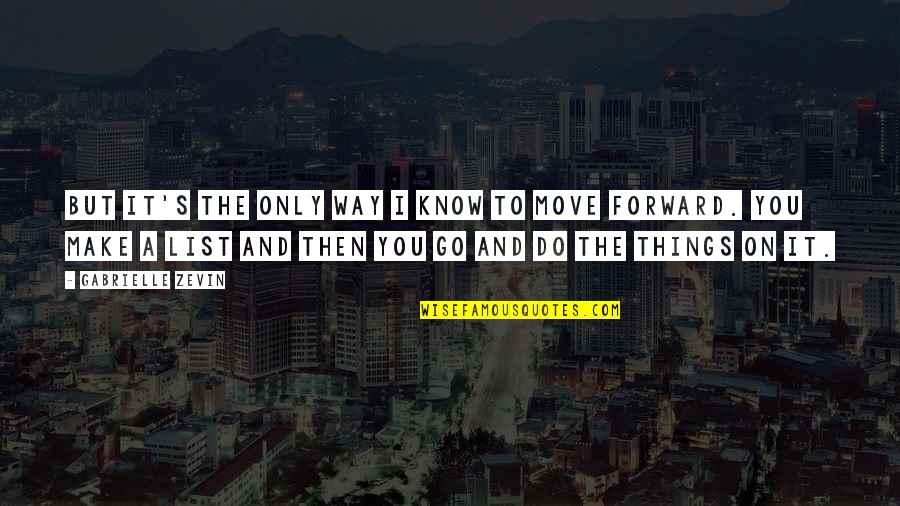 But it's the only way I know to move forward. You make a list and then you go and do the things on it. —
Gabrielle Zevin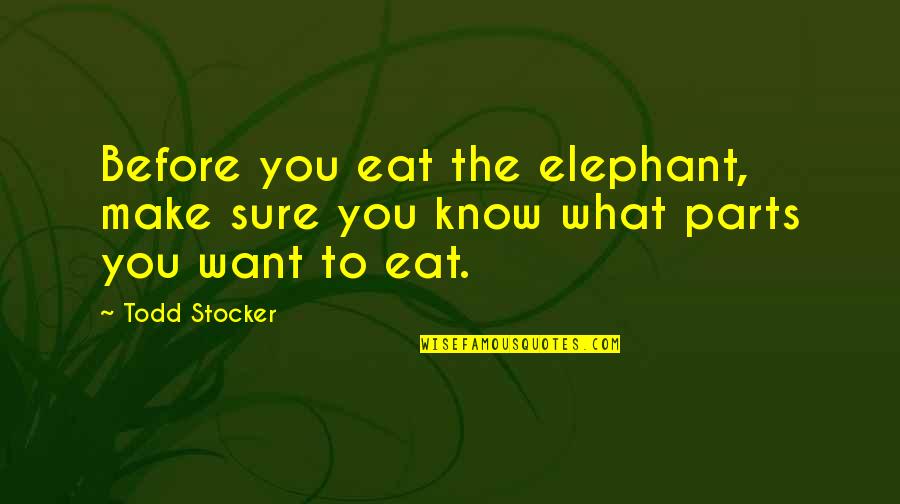 Before you eat the elephant, make sure you know what parts you want to eat. —
Todd Stocker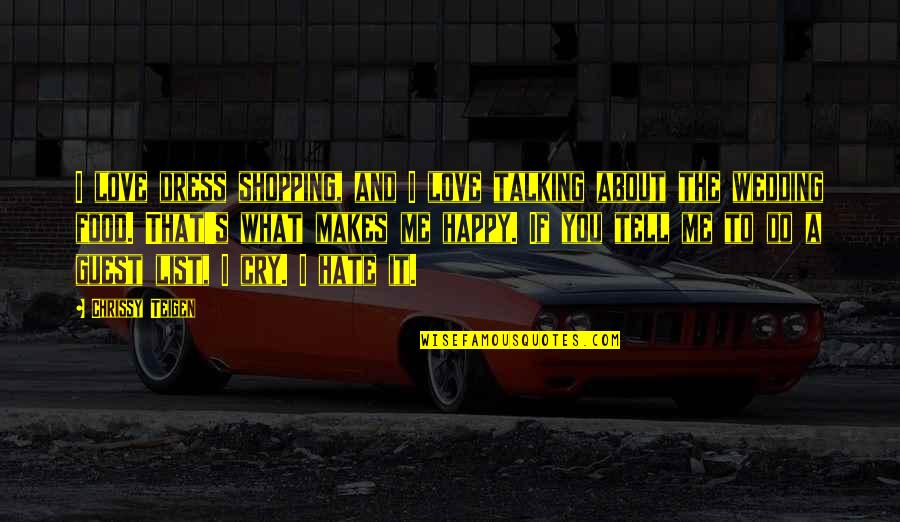 I love dress shopping, and I love talking about the wedding food. That's what makes me happy. If you tell me to do a guest list, I cry. I hate it. —
Chrissy Teigen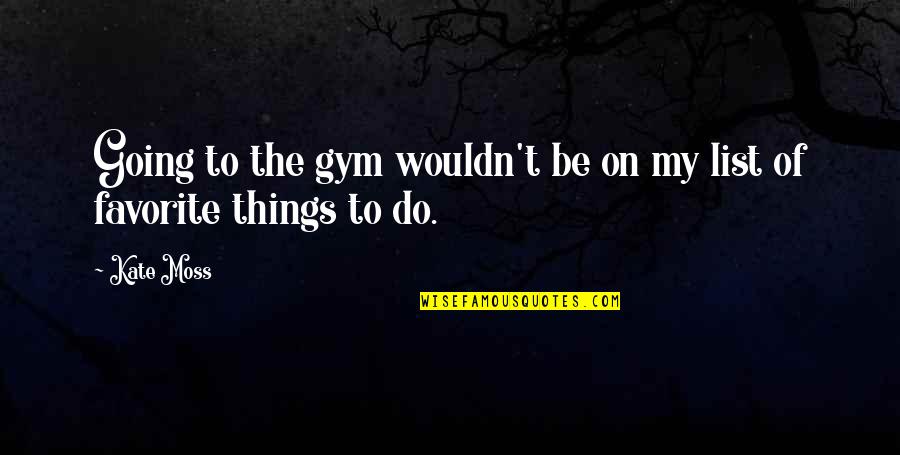 Going to the gym wouldn't be on my list of favorite things to do. —
Kate Moss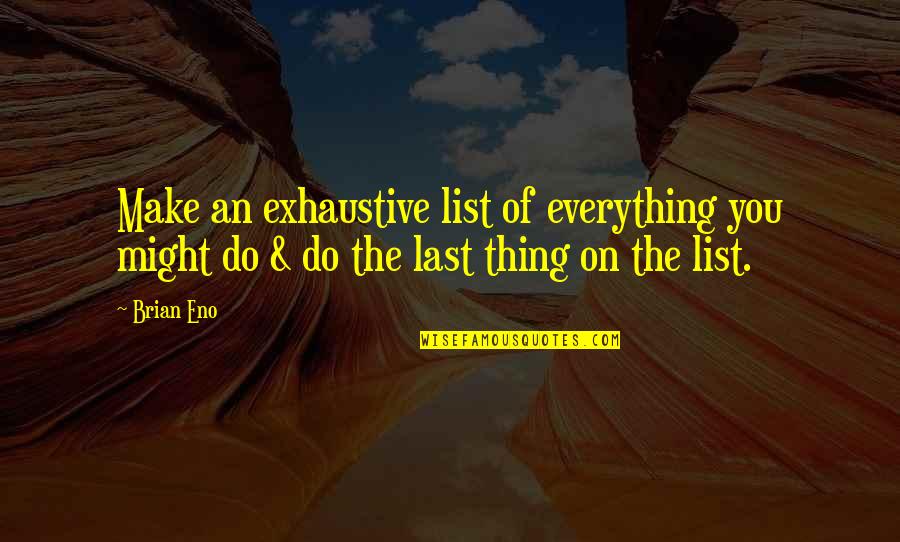 Make an exhaustive list of everything you might do & do the last thing on the list. —
Brian Eno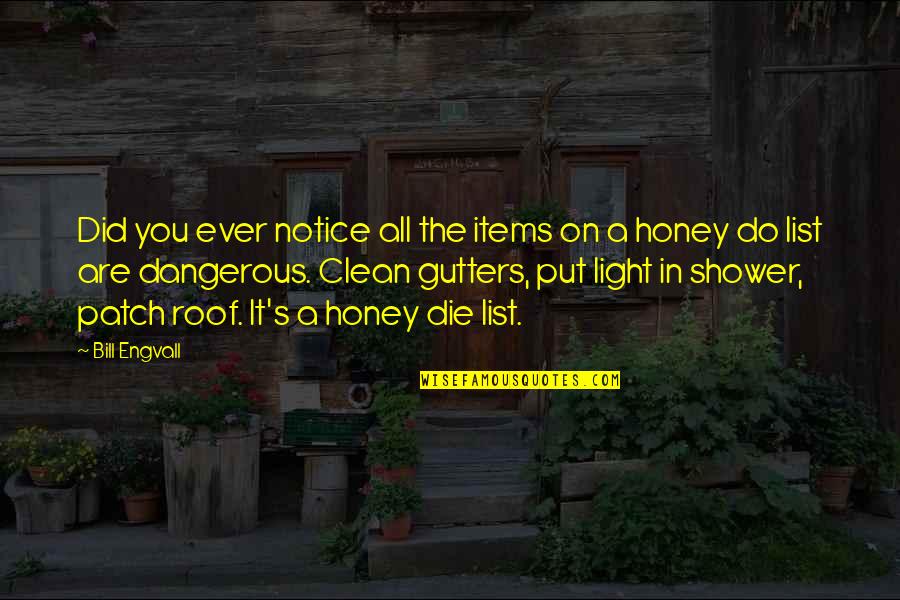 Did you ever notice all the items on a honey do list are dangerous. Clean gutters, put light in shower, patch roof. It's a honey die list. —
Bill Engvall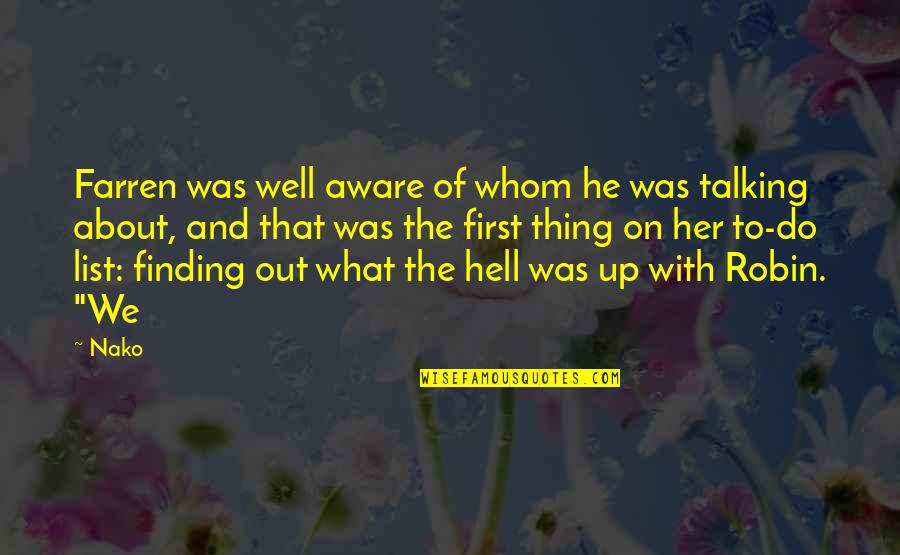 Farren was well aware of whom he was talking about, and that was the first thing on her to-do list: finding out what the hell was up with Robin. "We —
Nako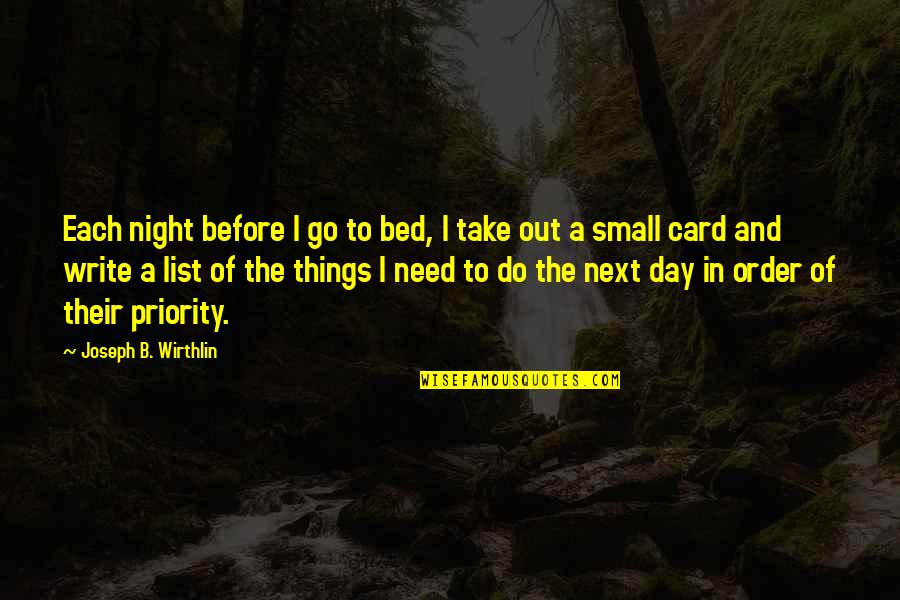 Each night before I go to bed, I take out a small card and write a list of the things I need to do the next day in order of their priority. —
Joseph B. Wirthlin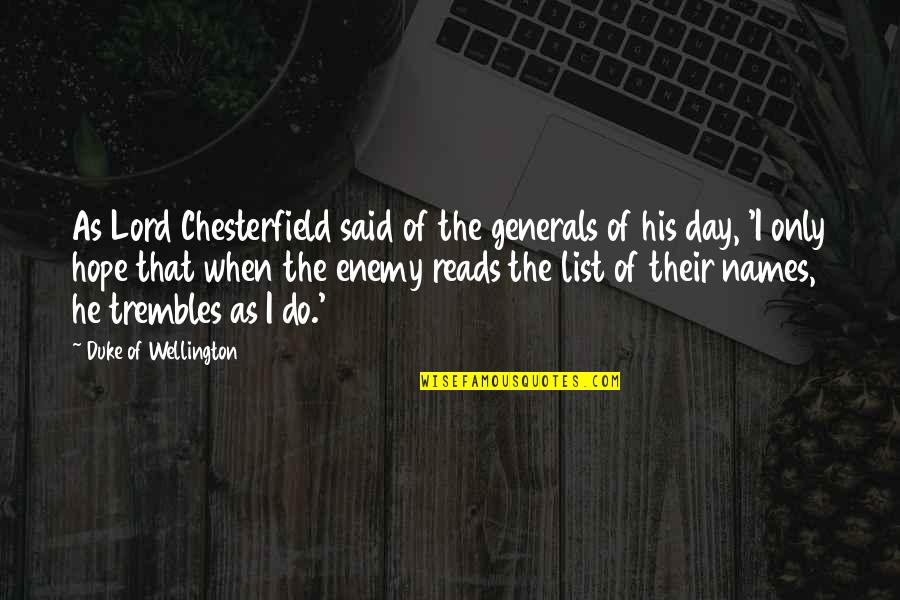 As Lord Chesterfield said of the generals of his day, 'I only hope that when the enemy reads the list of their names, he trembles as I do.' —
Duke Of Wellington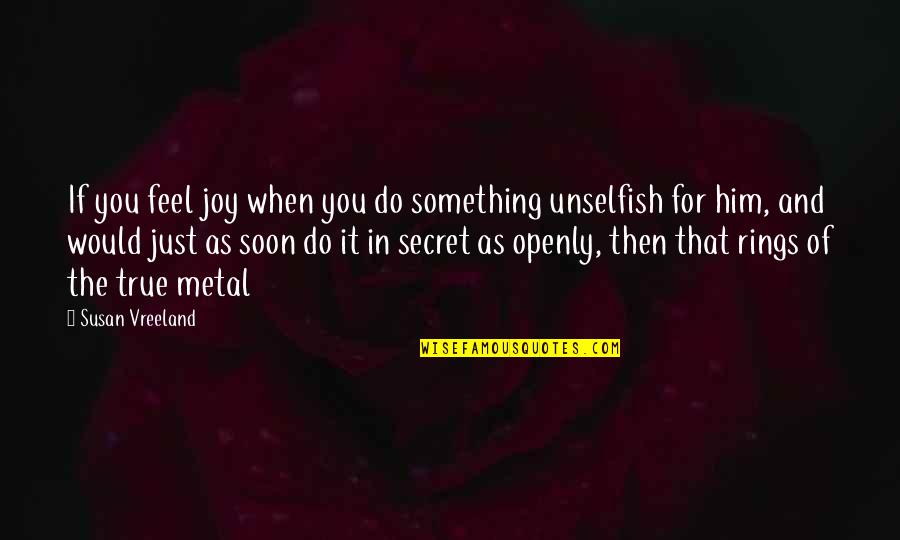 If you feel joy when you do something unselfish for him, and would just as soon do it in secret as openly, then that rings of the true metal —
Susan Vreeland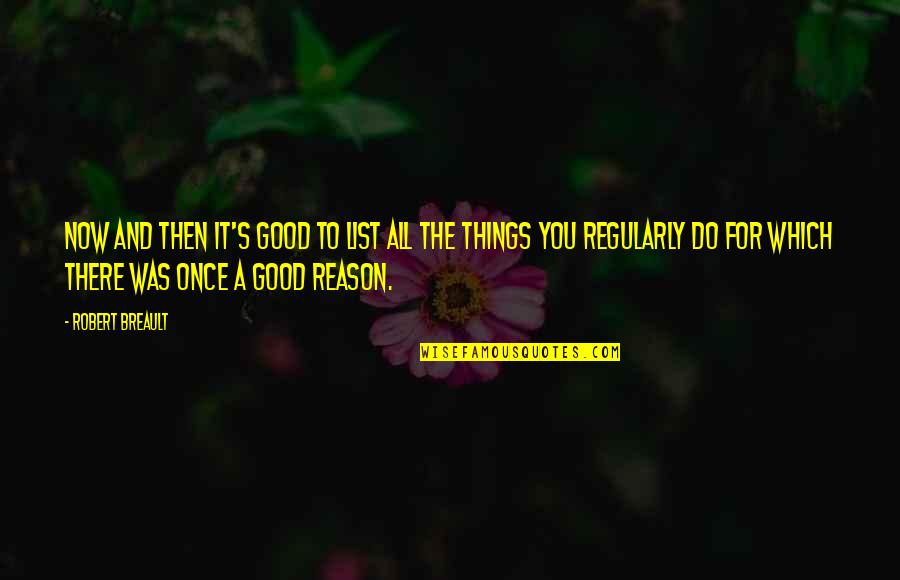 Now and then it's good to list all the things you regularly do for which there was once a good reason. —
Robert Breault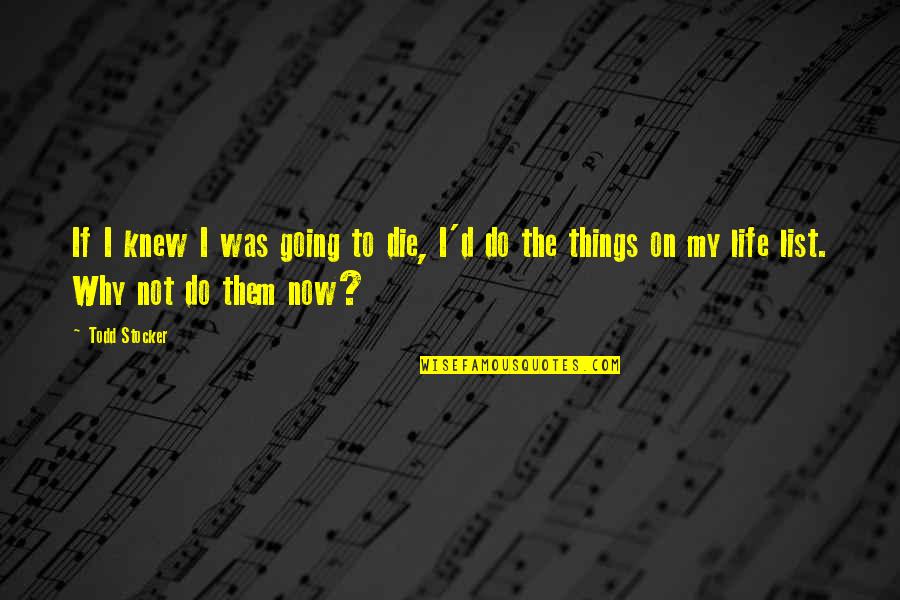 If I knew I was going to die, I'd do the things on my life list. Why not do them now? —
Todd Stocker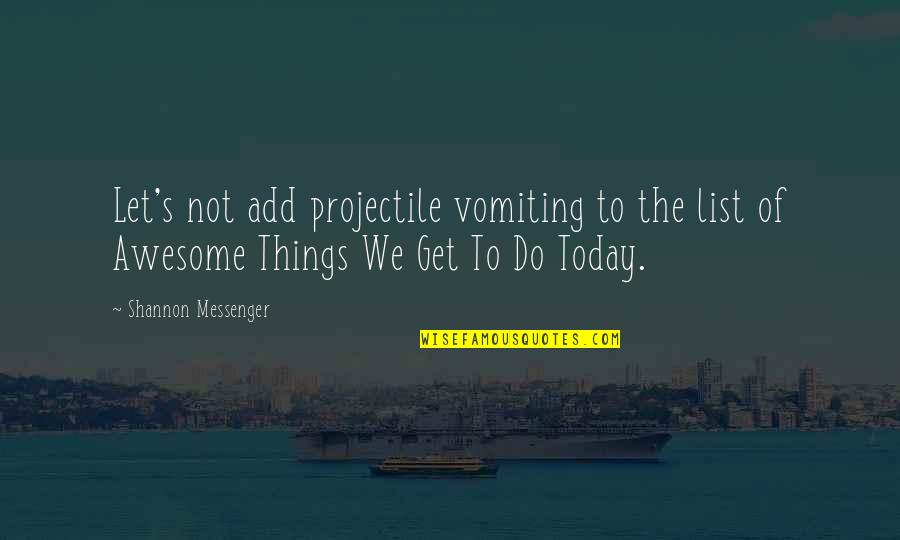 Let's not add projectile vomiting to the list of Awesome Things We Get To Do Today. —
Shannon Messenger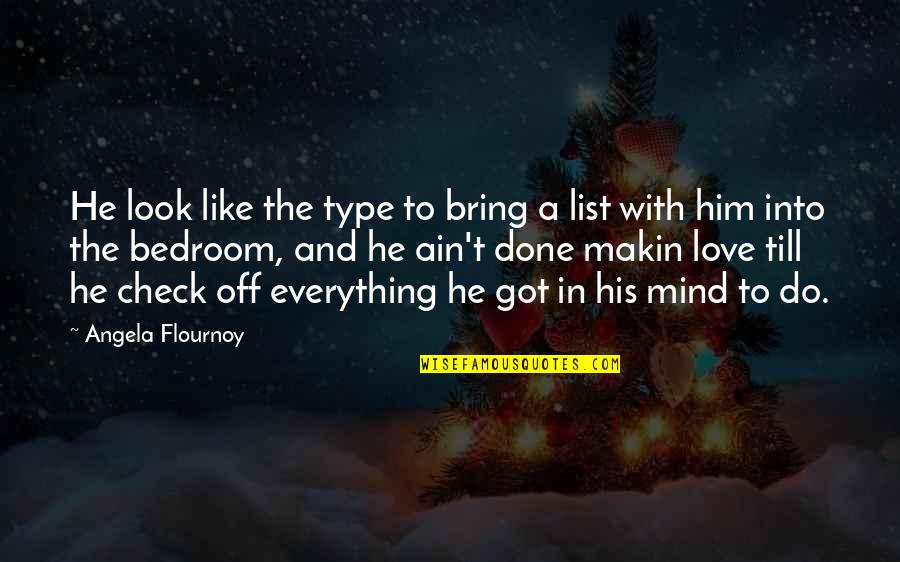 He look like the type to bring a list with him into the bedroom, and he ain't done makin love till he check off everything he got in his mind to do. —
Angela Flournoy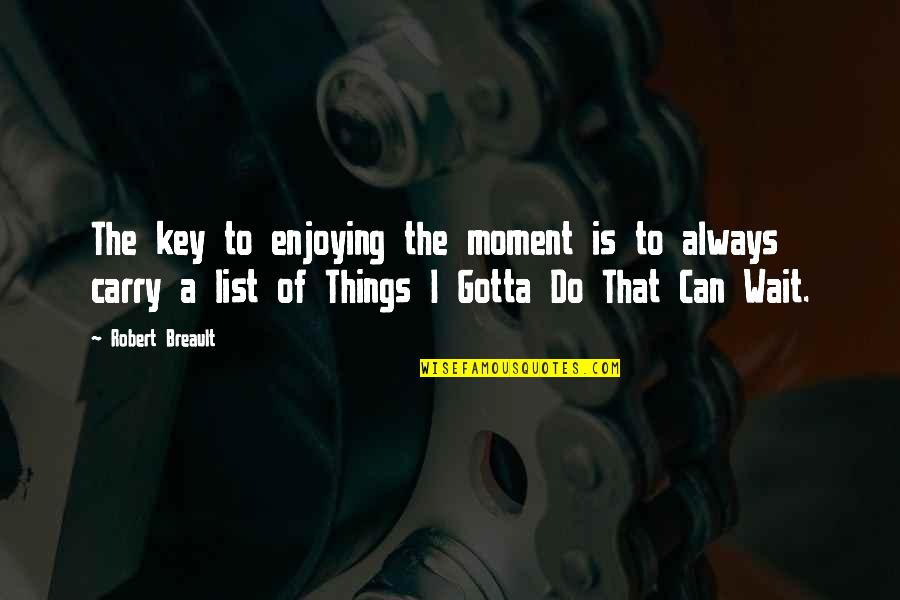 The key to enjoying the moment is to always carry a list of Things I Gotta Do That Can Wait. —
Robert Breault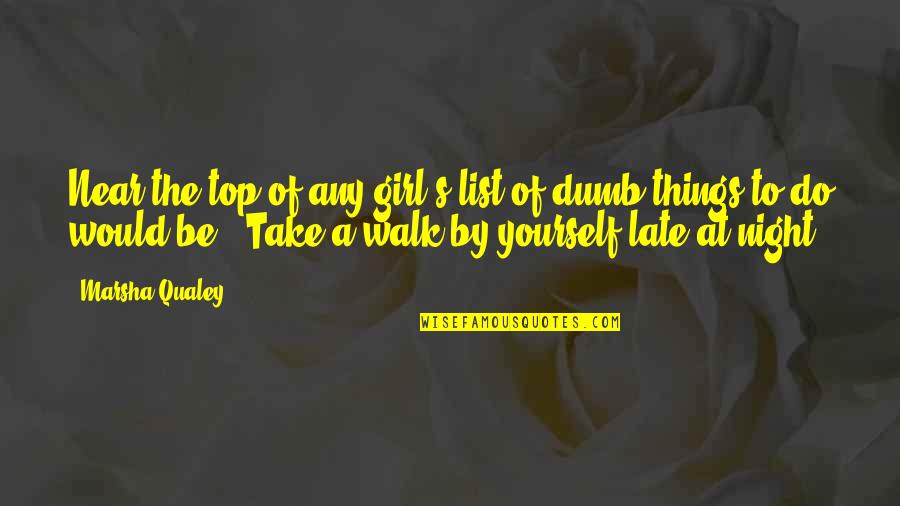 Near the top of any girl's list of dumb things to do would be, 'Take a walk by yourself late at night. —
Marsha Qualey
progrestination: wandering sideways through the to-do list..and finding interesting distractions from the main goal. —
Teri J. Dluznieski M.Ed.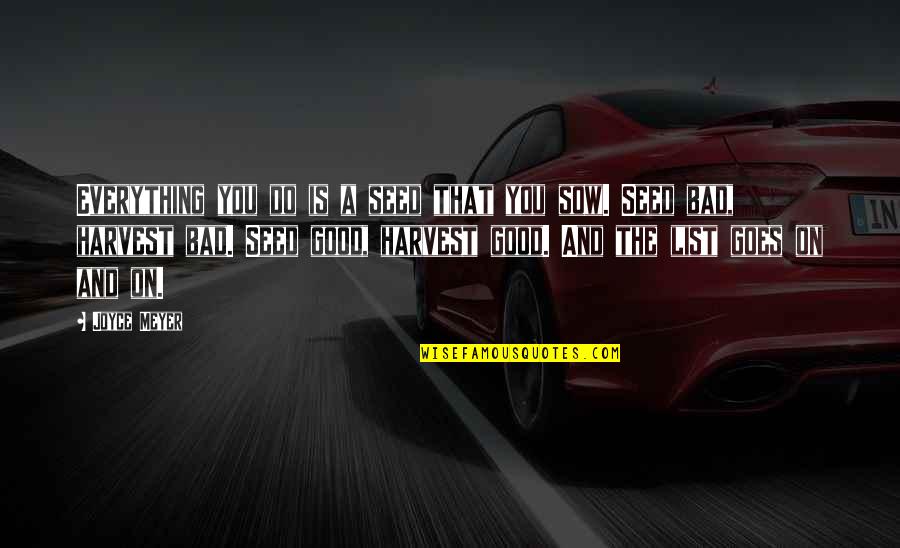 Everything you do is a seed that you sow. Seed bad, harvest bad. Seed good, harvest good. And the list goes on and on. —
Joyce Meyer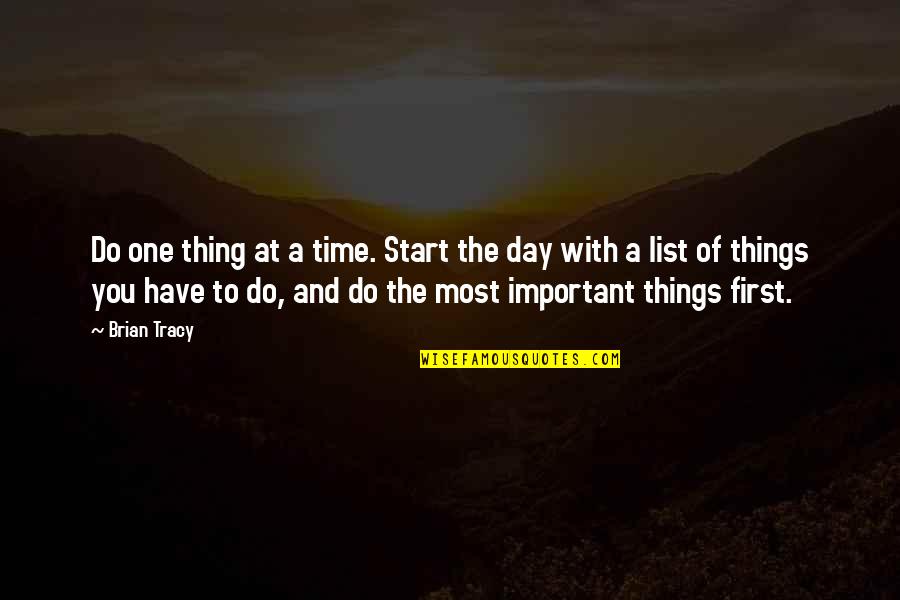 Do one thing at a time. Start the day with a list of things you have to do, and do the most important things first. —
Brian Tracy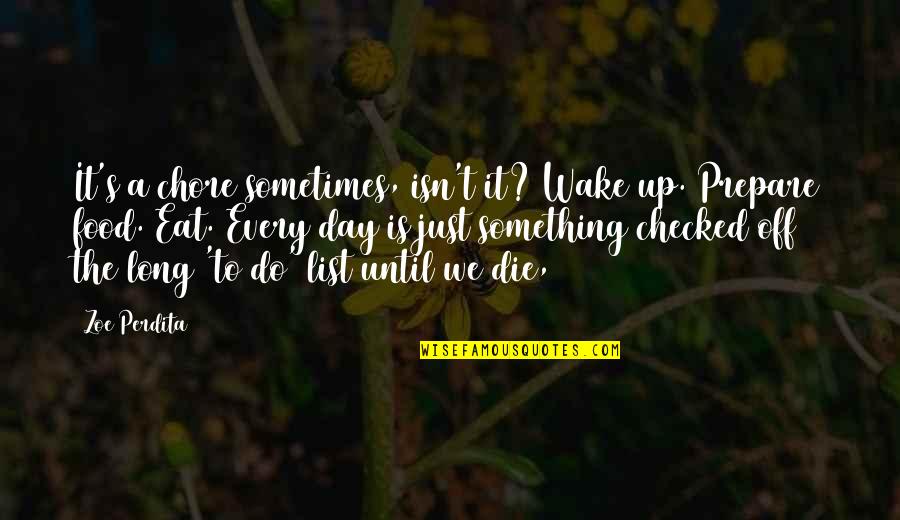 It's a chore sometimes, isn't it? Wake up. Prepare food. Eat. Every day is just something checked off the long 'to do' list until we die, —
Zoe Perdita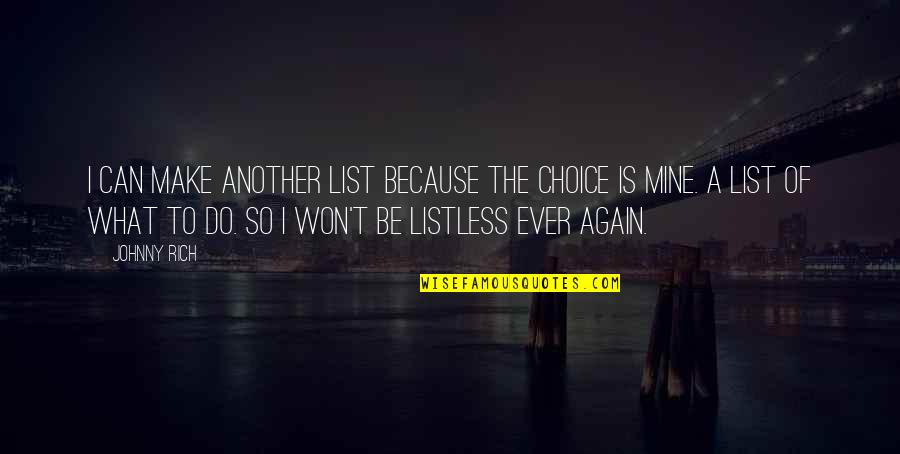 I can make another list because the choice is mine. A list of what to do. So I won't be listless ever again. —
Johnny Rich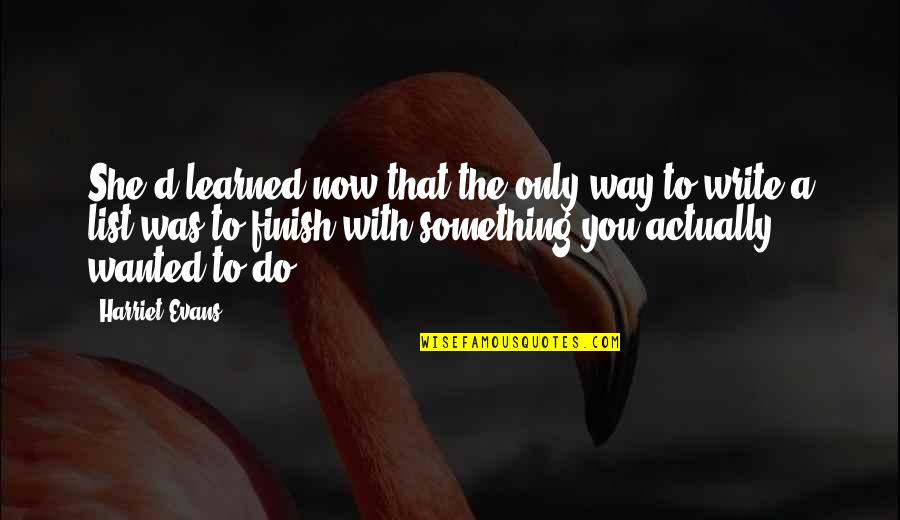 She'd learned now that the only way to write a list was to finish with something you actually wanted to do. —
Harriet Evans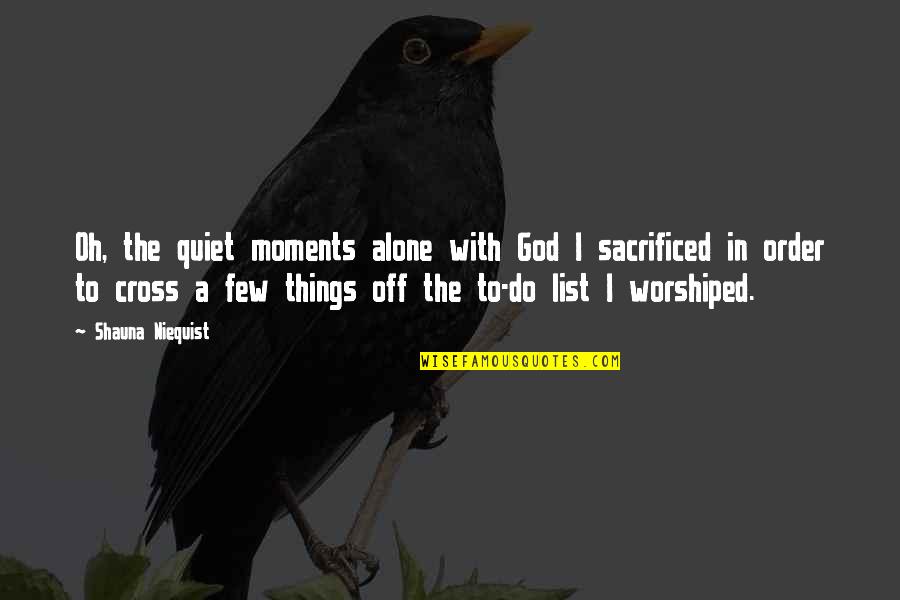 Oh, the quiet moments alone with God I sacrificed in order to cross a few things off the to-do list I worshiped. —
Shauna Niequist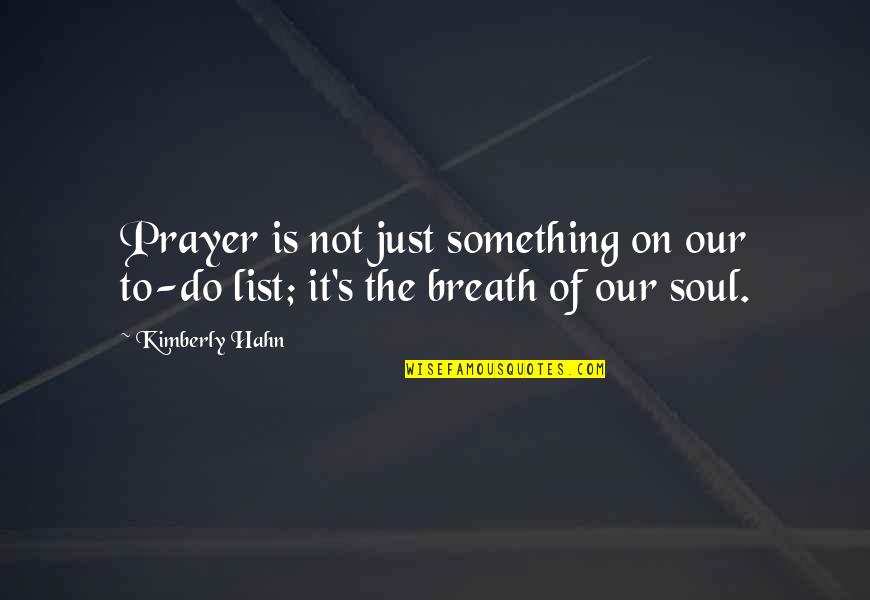 Prayer is not just something on our to-do list; it's the breath of our soul. —
Kimberly Hahn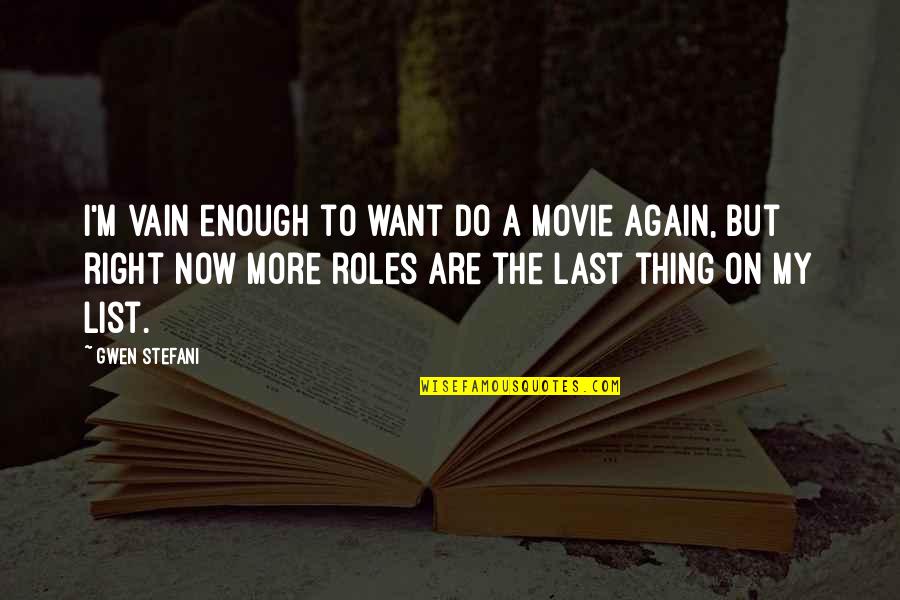 I'm vain enough to want do a movie again, but right now more roles are the last thing on my list. —
Gwen Stefani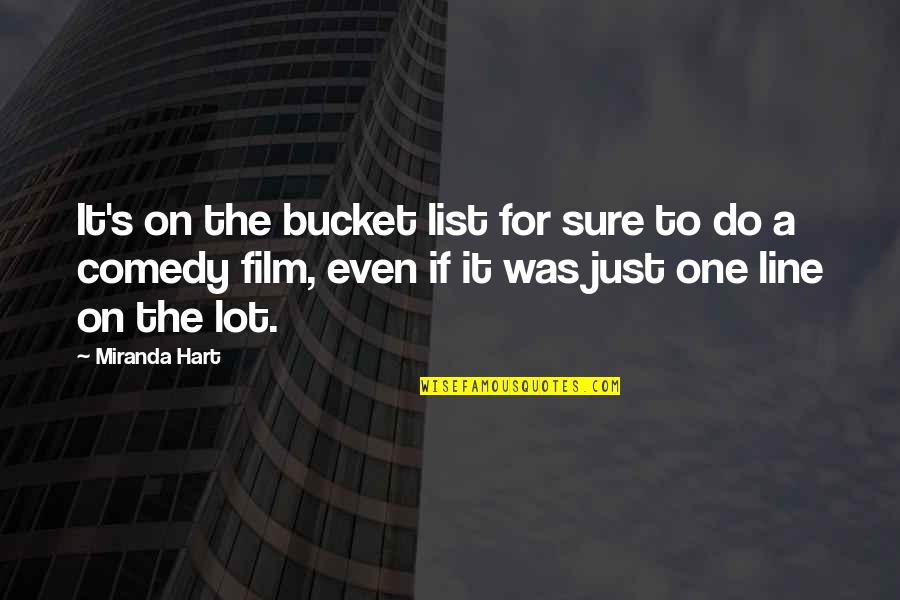 It's on the bucket list for sure to do a comedy film, even if it was just one line on the lot. —
Miranda Hart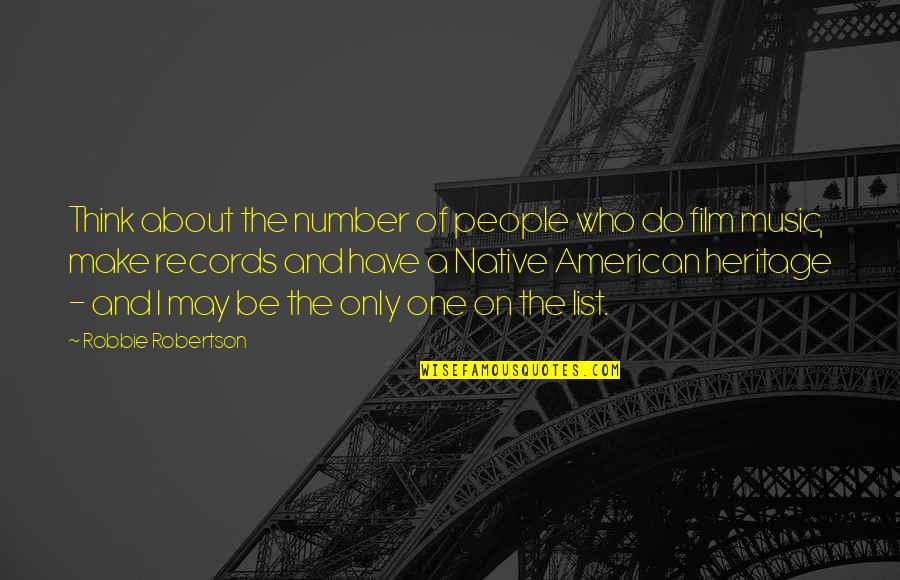 Think about the number of people who do film music, make records and have a Native American heritage - and I may be the only one on the list. —
Robbie Robertson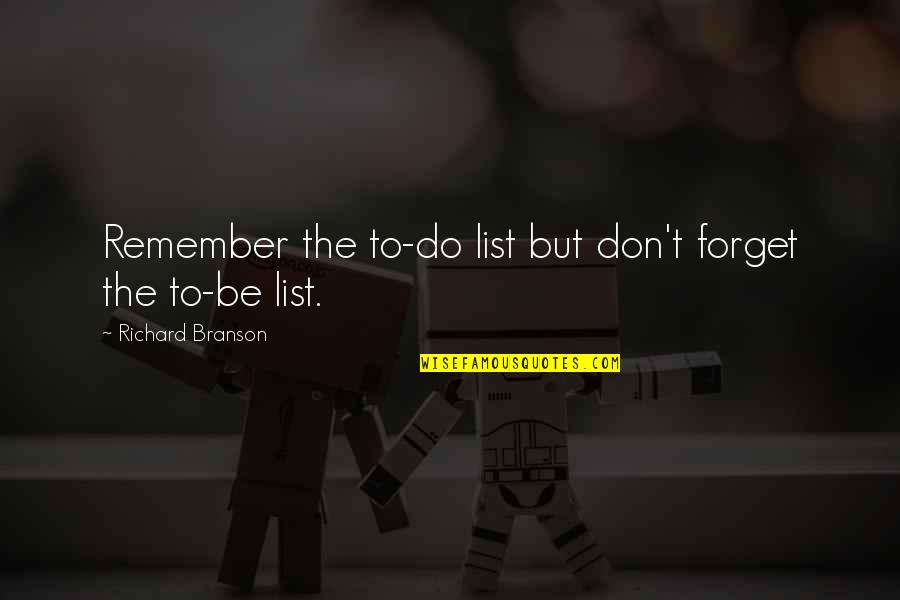 Remember the to-do list but don't forget the to-be list. —
Richard Branson