The Death Of A Best Friend Quotes
Collection of top 36 famous quotes about The Death Of A Best Friend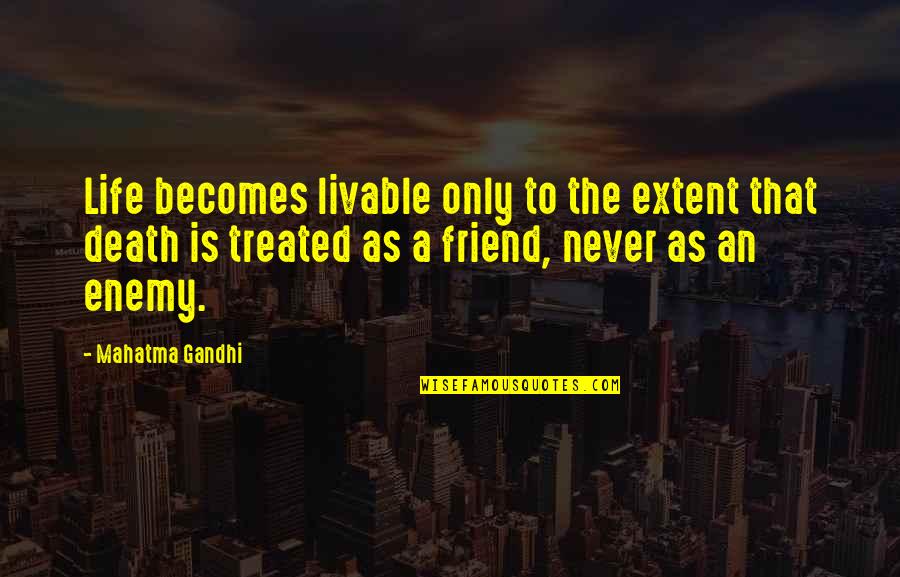 Life becomes livable only to the extent that death is treated as a friend, never as an enemy.
—
Mahatma Gandhi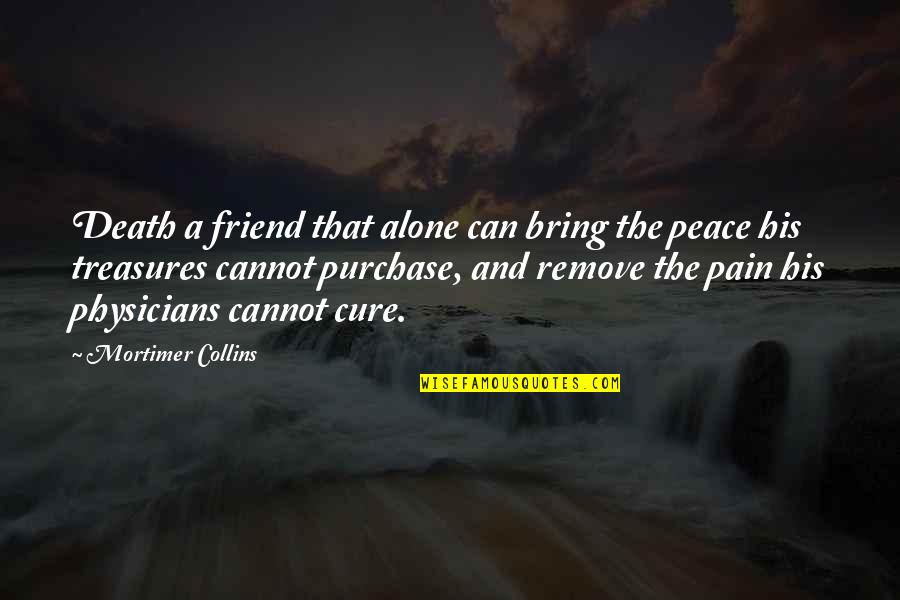 Death a friend that alone can bring the peace his treasures cannot purchase, and remove the pain his physicians cannot cure.
—
Mortimer Collins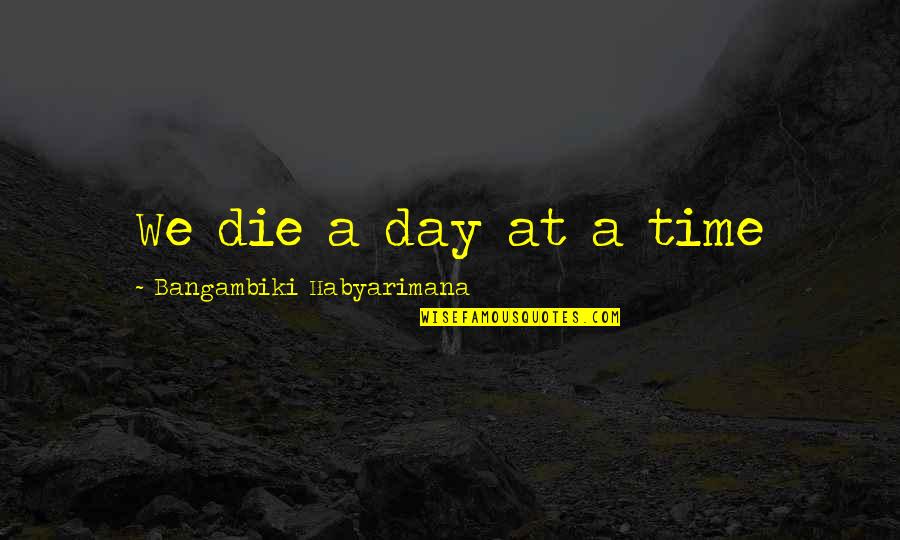 We die a day at a time
—
Bangambiki Habyarimana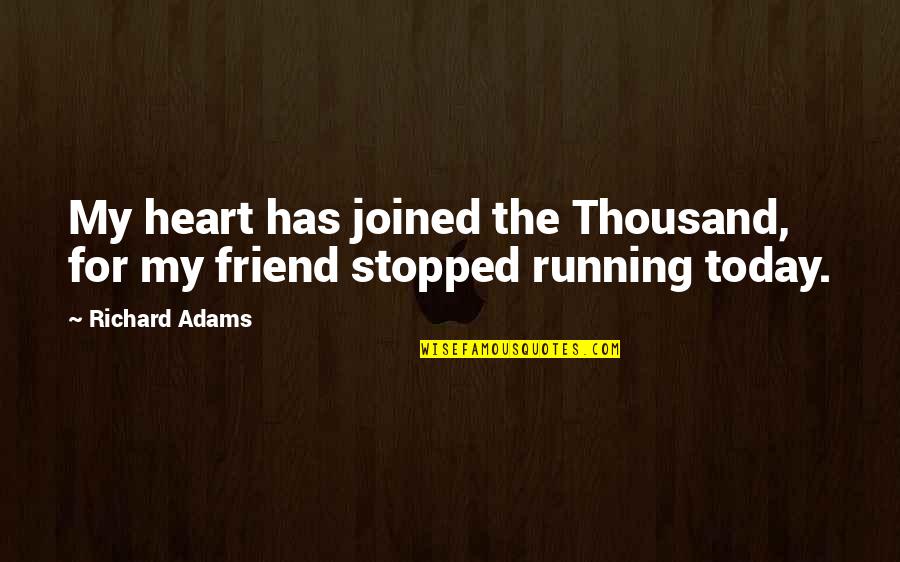 My heart has joined the Thousand, for my friend stopped running today.
—
Richard Adams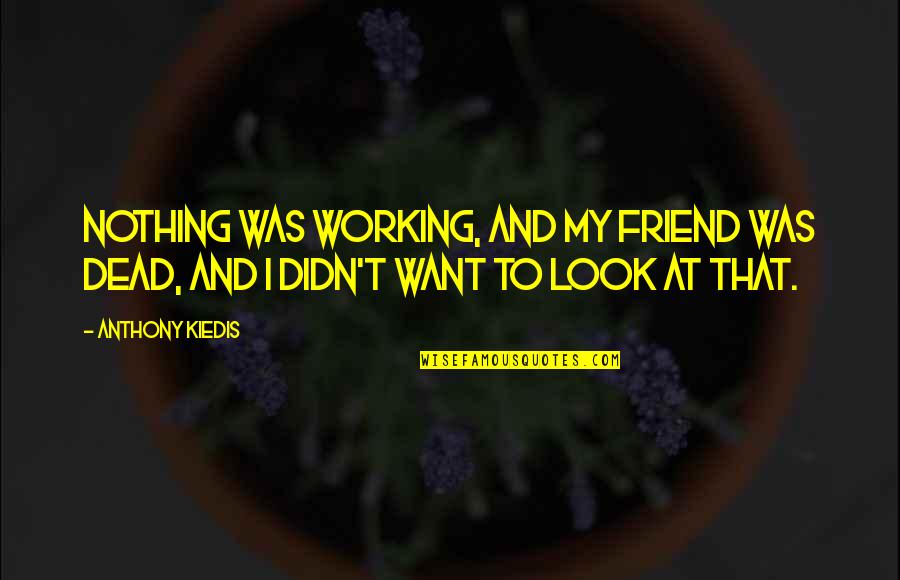 Nothing was working, and my friend was dead, and I didn't want to look at that.
—
Anthony Kiedis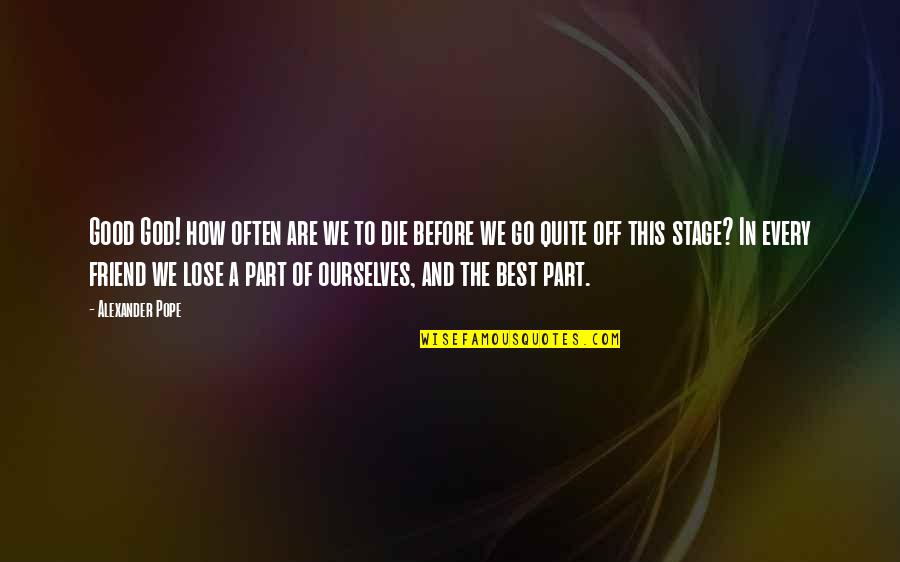 Good God! how often are we to die before we go quite off this stage? In every friend we lose a part of ourselves, and the best part.
—
Alexander Pope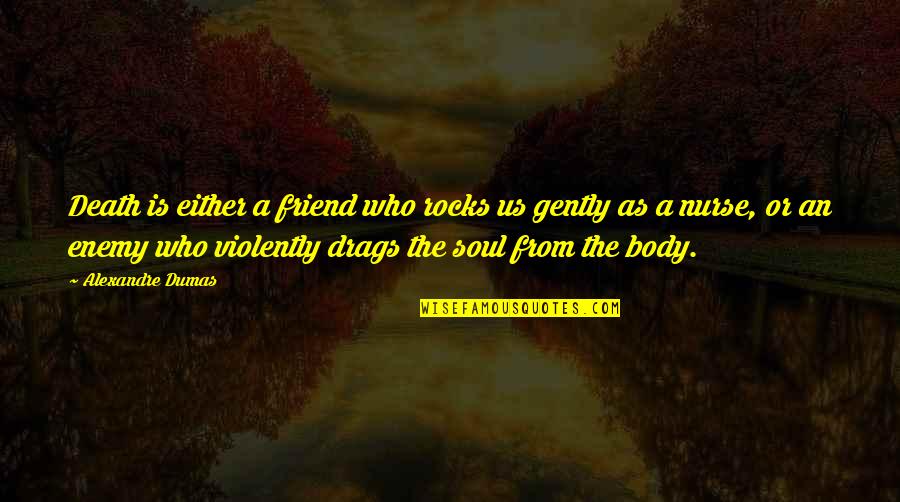 Death is either a friend who rocks us gently as a nurse, or an enemy who violently drags the soul from the body.
—
Alexandre Dumas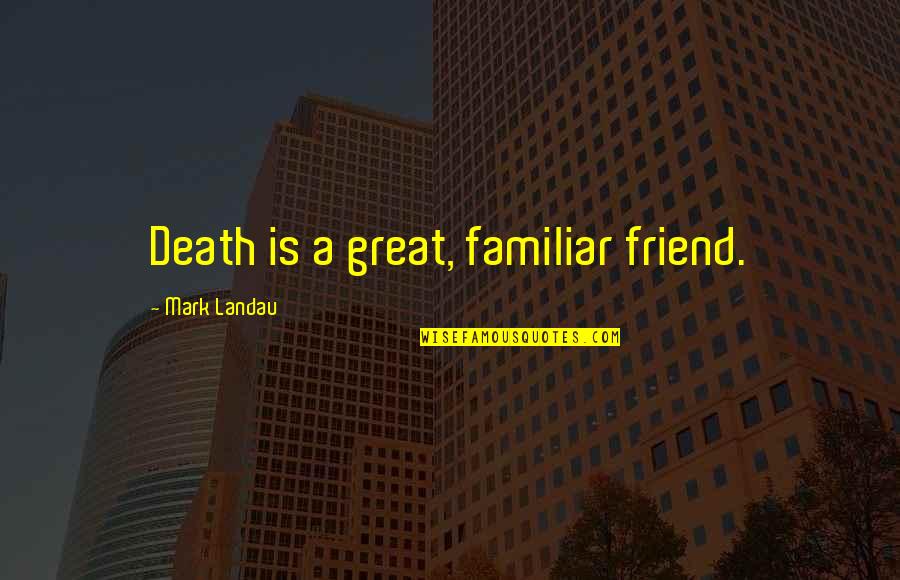 Death is a great, familiar friend.
—
Mark Landau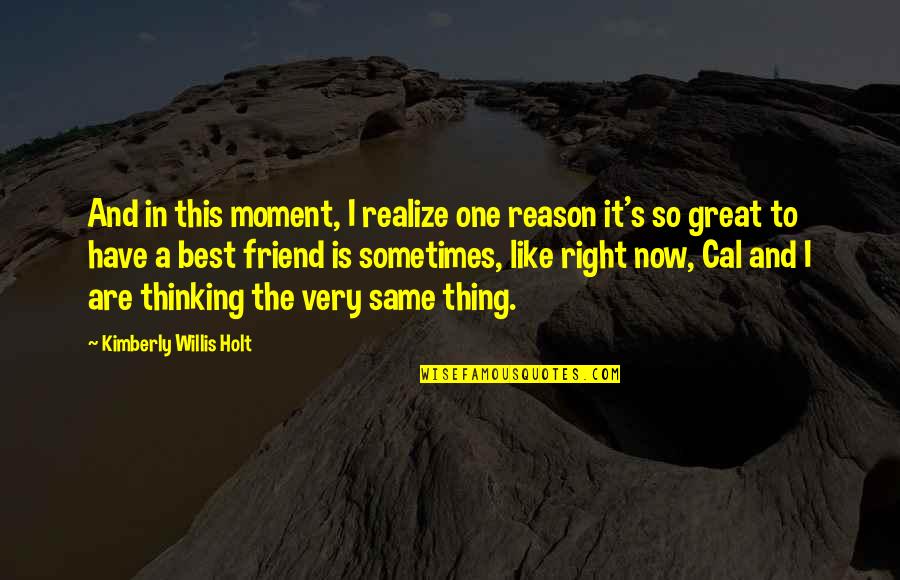 And in this moment, I realize one reason it's so great to have a best friend is sometimes, like right now, Cal and I are thinking the very same thing.
—
Kimberly Willis Holt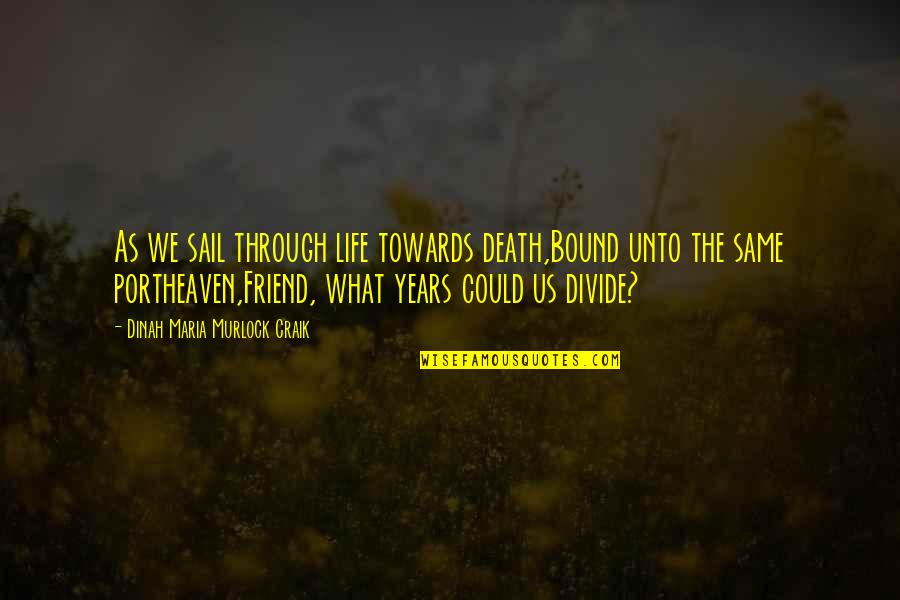 As we sail through life towards death,
Bound unto the same port
heaven,
Friend, what years could us divide?
—
Dinah Maria Murlock Craik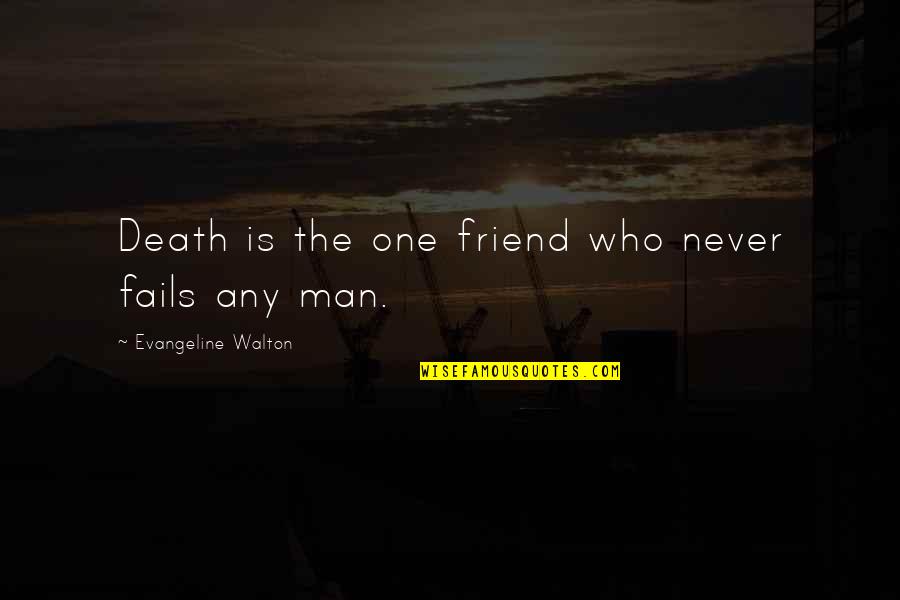 Death is the one friend who never fails any man. —
Evangeline Walton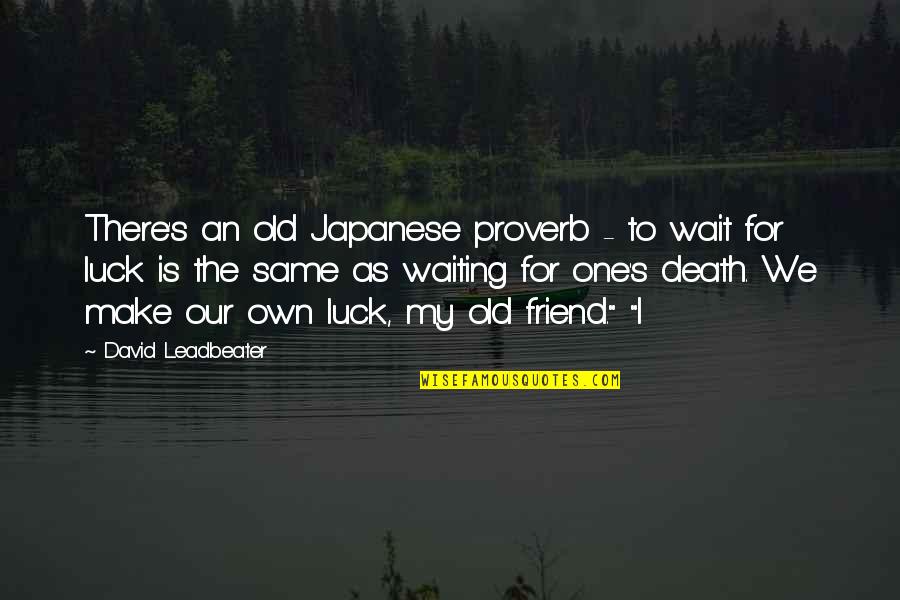 There's an old Japanese proverb - to wait for luck is the same as waiting for one's death. We make our own luck, my old friend." "I —
David Leadbeater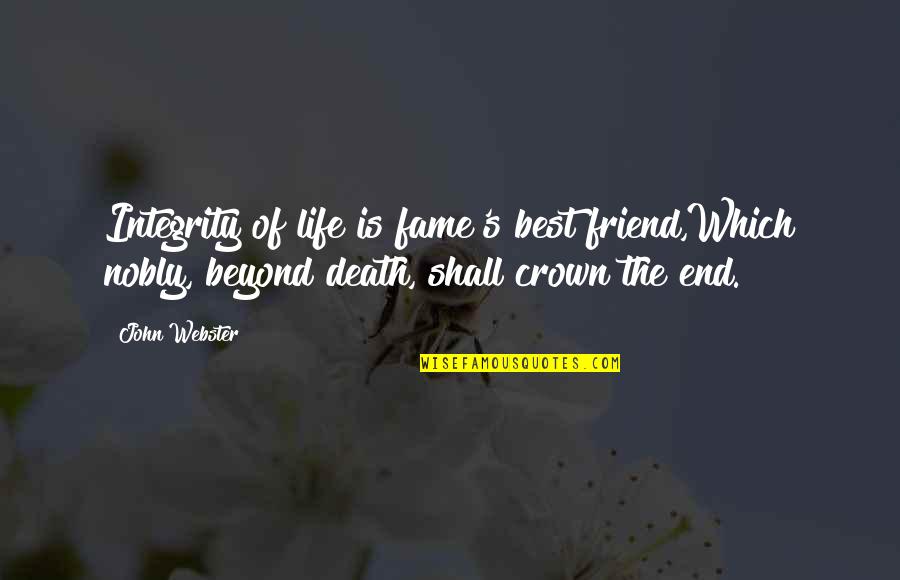 Integrity of life is fame's best friend,
Which nobly, beyond death, shall crown the end. —
John Webster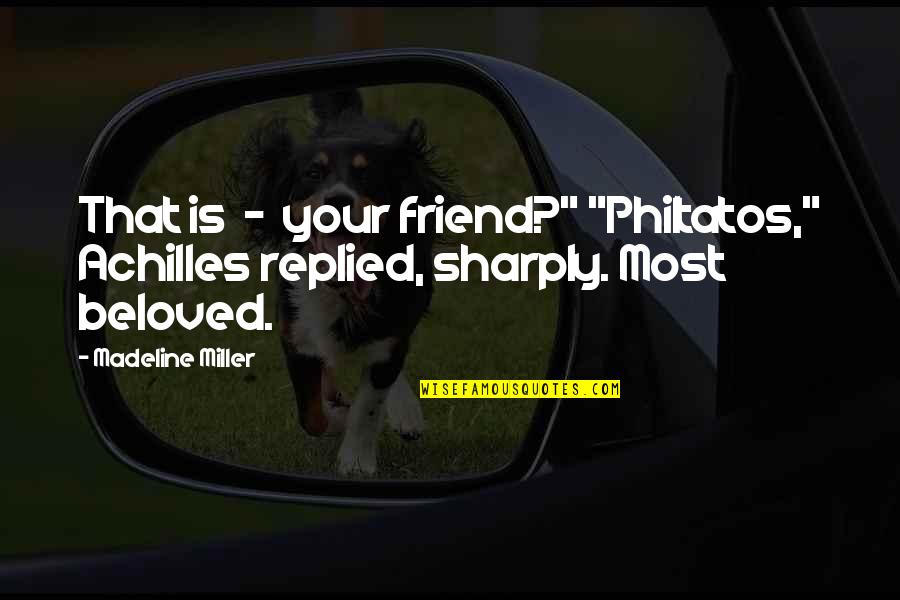 That is - your friend?"
"Philtatos," Achilles replied, sharply. Most beloved. —
Madeline Miller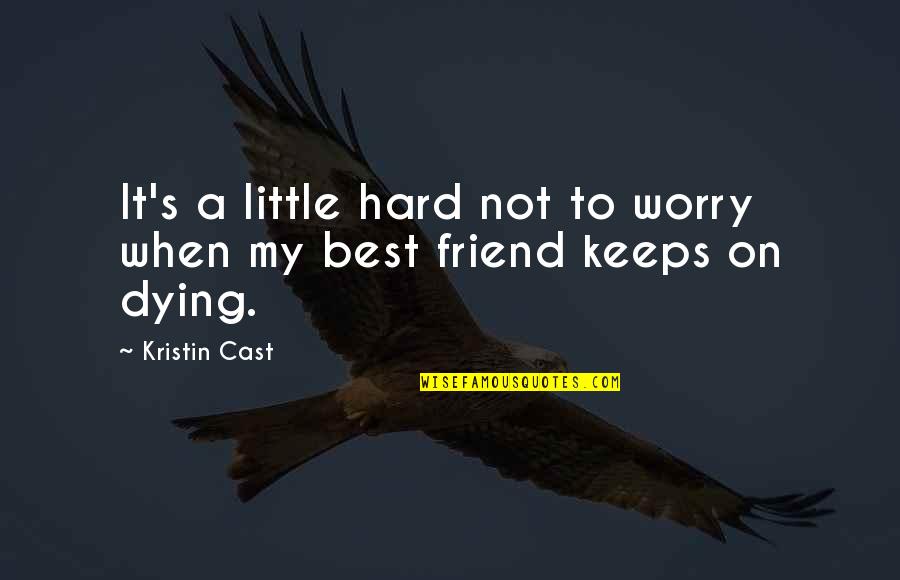 It's a little hard not to worry when my best friend keeps on dying. —
Kristin Cast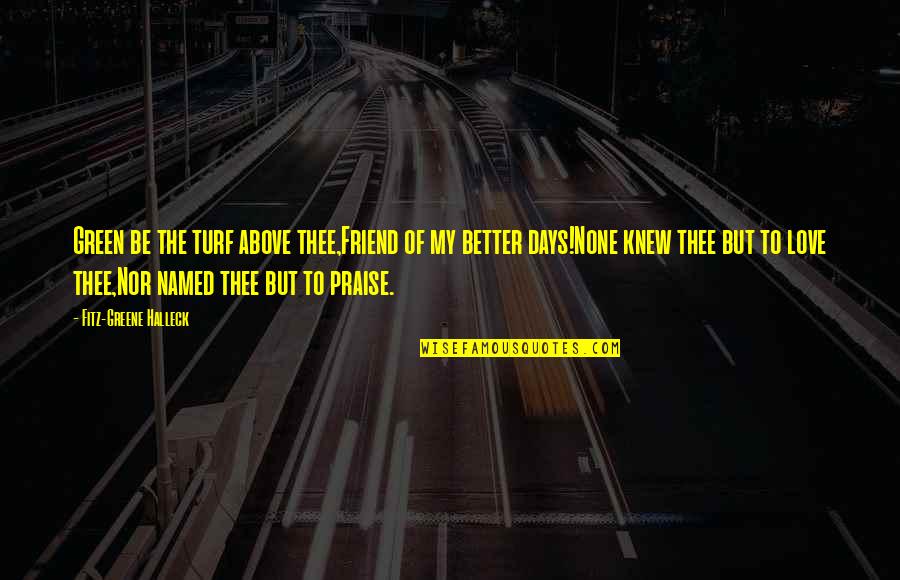 Green be the turf above thee,
Friend of my better days!
None knew thee but to love thee,
Nor named thee but to praise. —
Fitz-Greene Halleck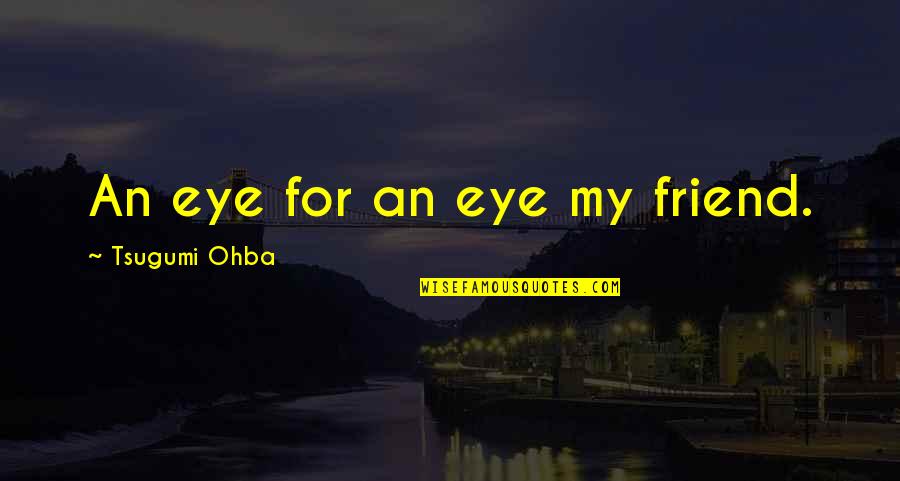 An eye for an eye my friend. —
Tsugumi Ohba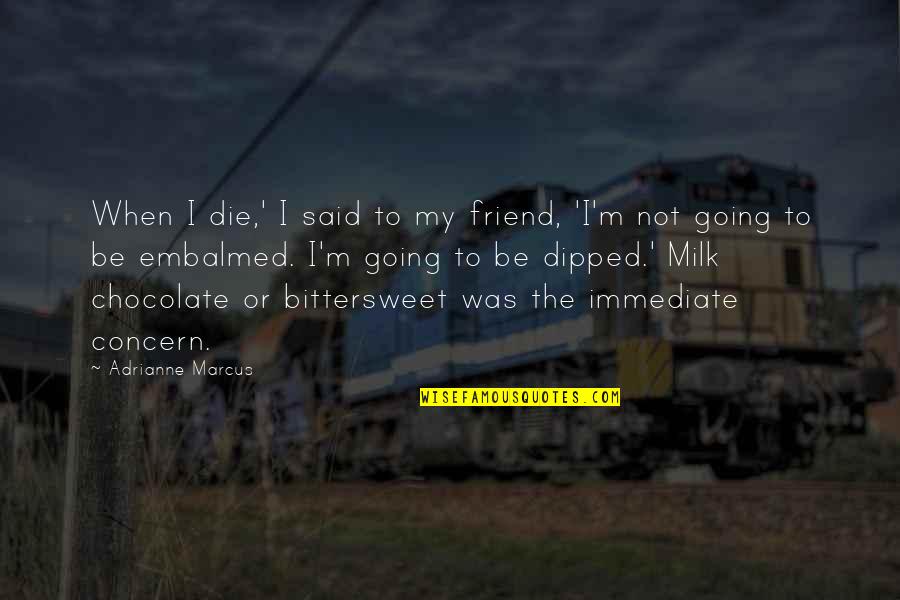 When I die,' I said to my friend, 'I'm not going to be embalmed. I'm going to be dipped.' Milk chocolate or bittersweet was the immediate concern. —
Adrianne Marcus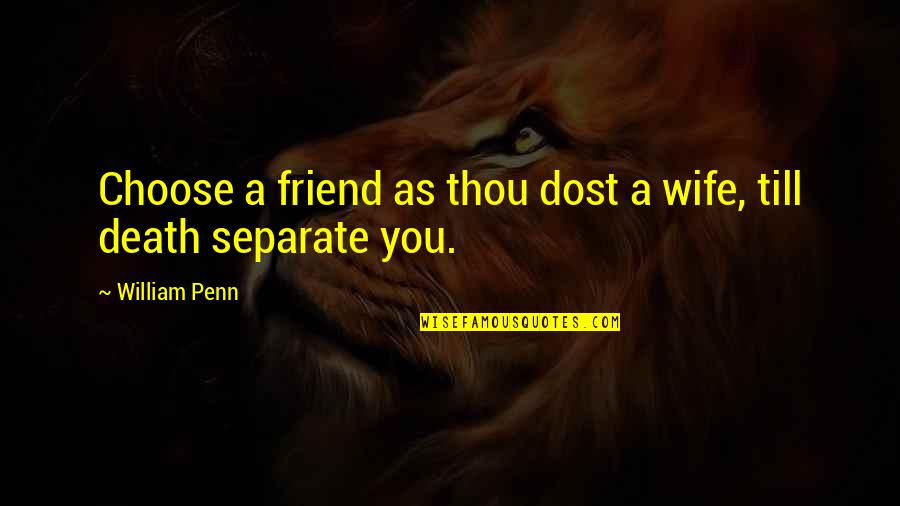 Choose a friend as thou dost a wife, till death separate you. —
William Penn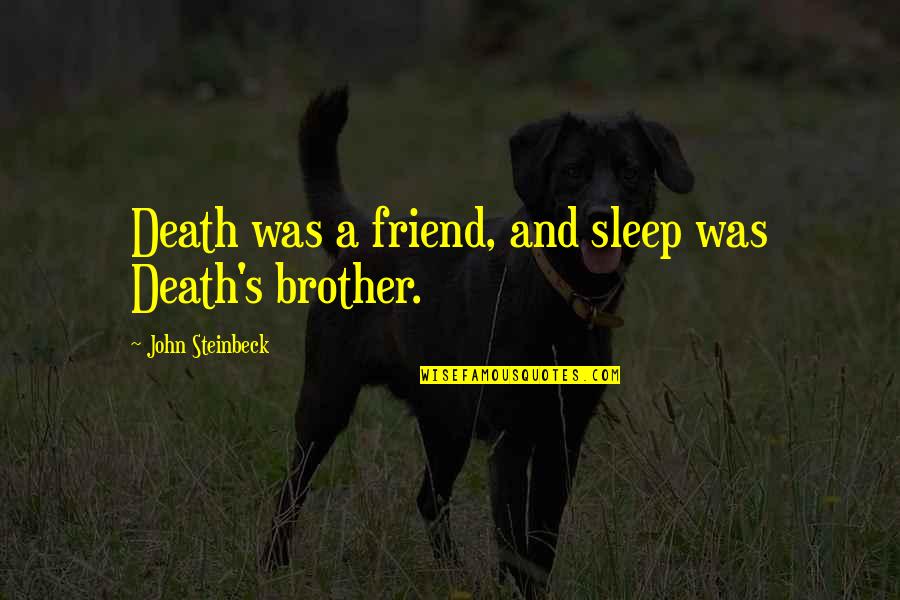 Death was a friend, and sleep was Death's brother. —
John Steinbeck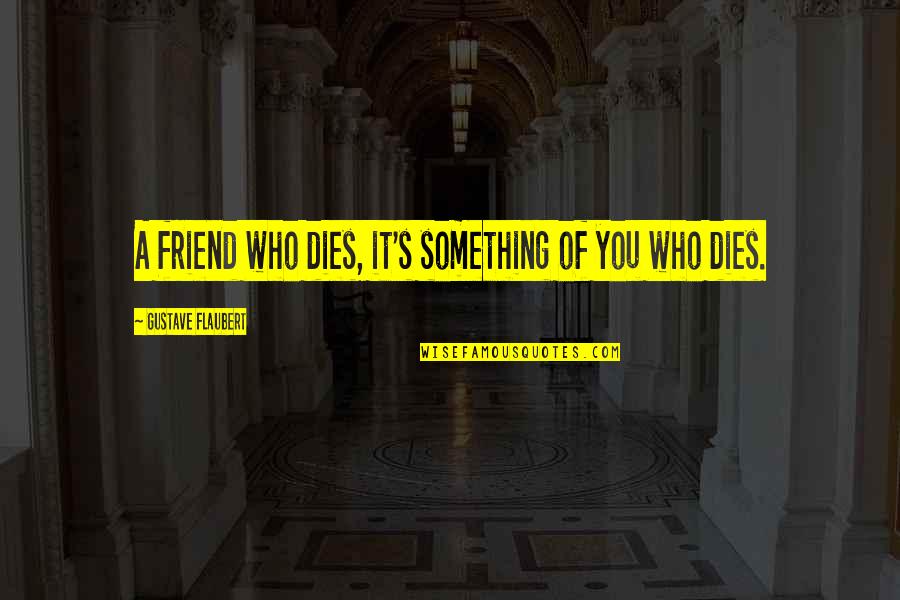 A friend who dies, it's something of you who dies. —
Gustave Flaubert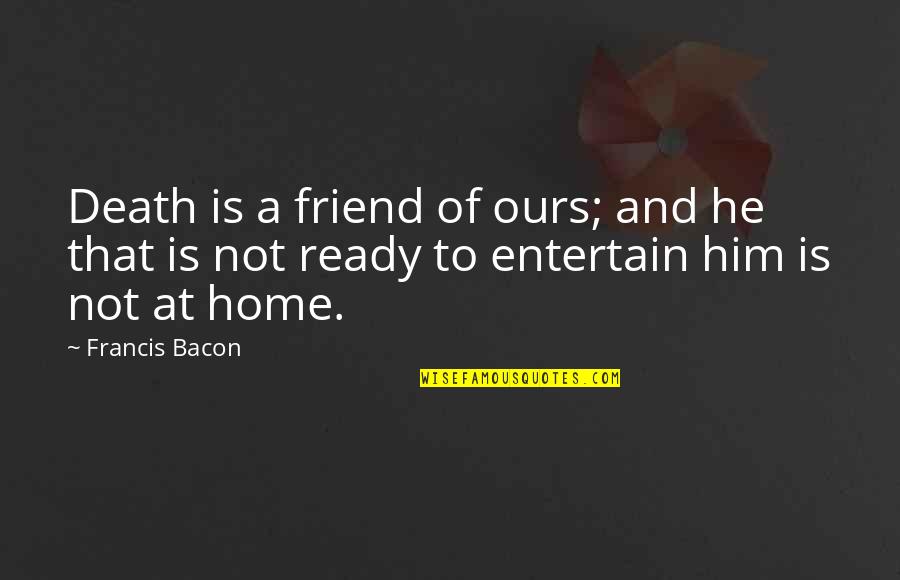 Death is a friend of ours; and he that is not ready to entertain him is not at home. —
Francis Bacon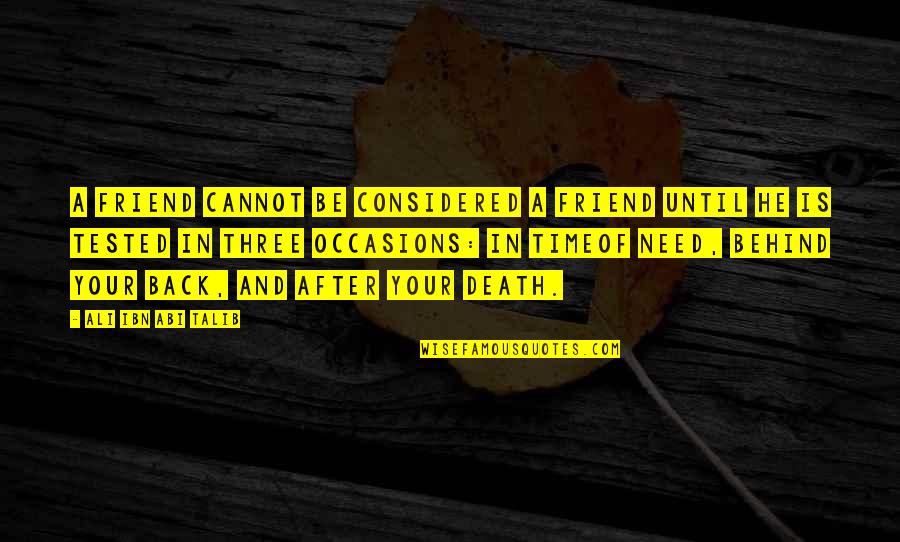 A friend cannot be considered a friend until he is tested in three occasions: in timeof need, behind your back, and after your death. —
Ali Ibn Abi Talib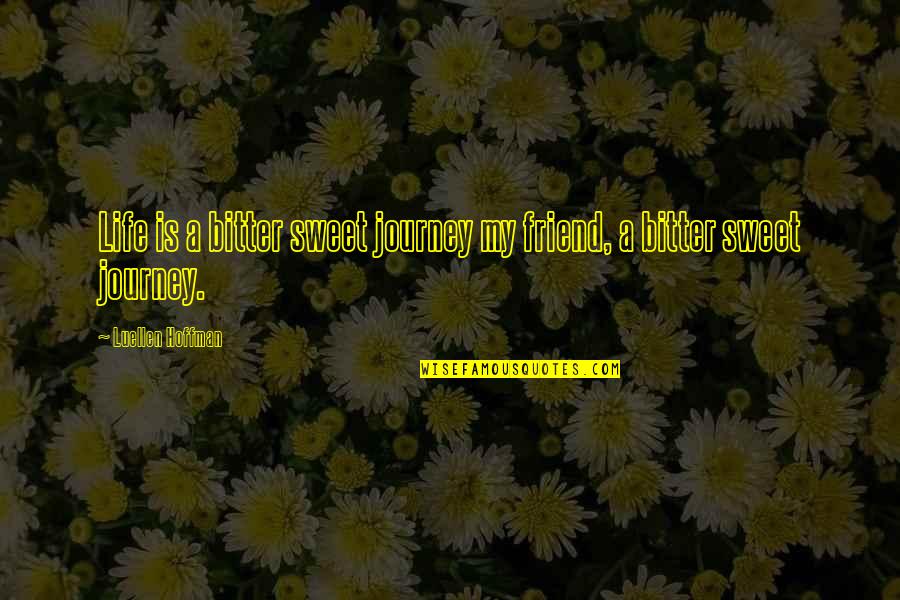 Life is a bitter sweet journey my friend, a bitter sweet journey. —
Luellen Hoffman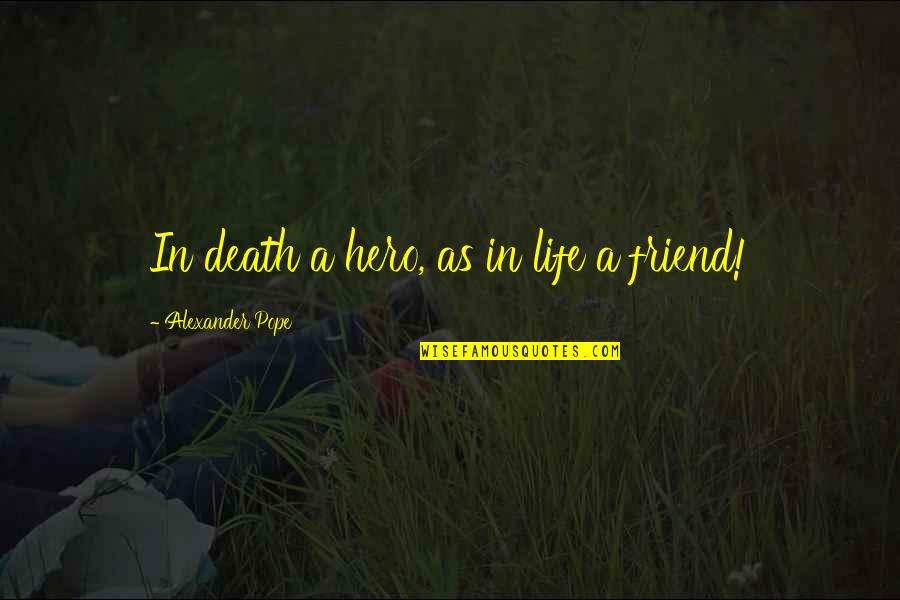 In death a hero, as in life a friend! —
Alexander Pope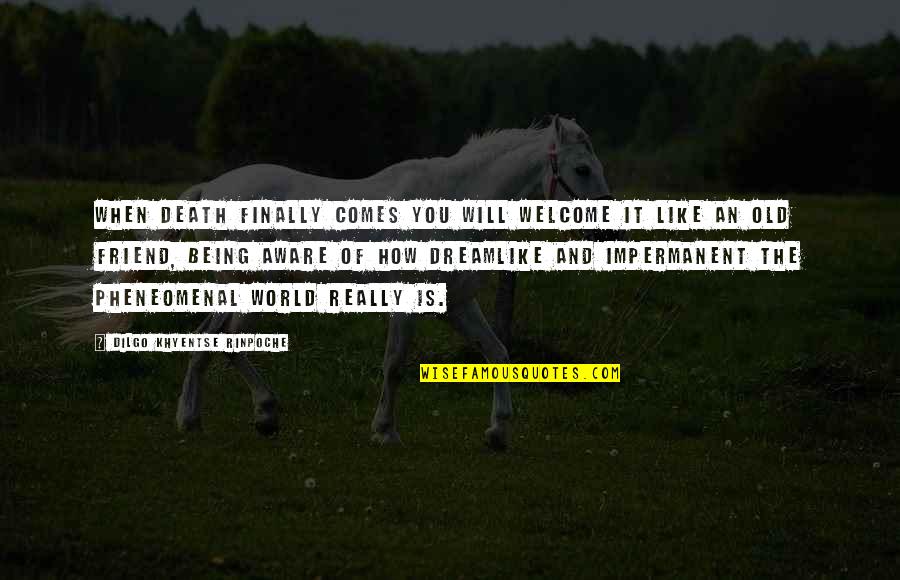 When death finally comes you will welcome it like an old friend, being aware of how dreamlike and impermanent the pheneomenal world really is. —
Dilgo Khyentse Rinpoche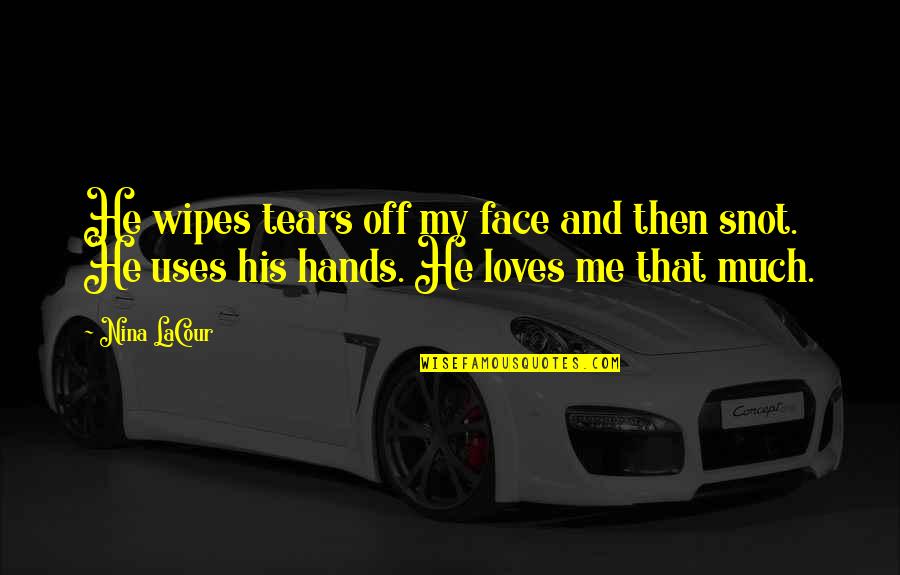 He wipes tears off my face and then snot. He uses his hands. He loves me that much. —
Nina LaCour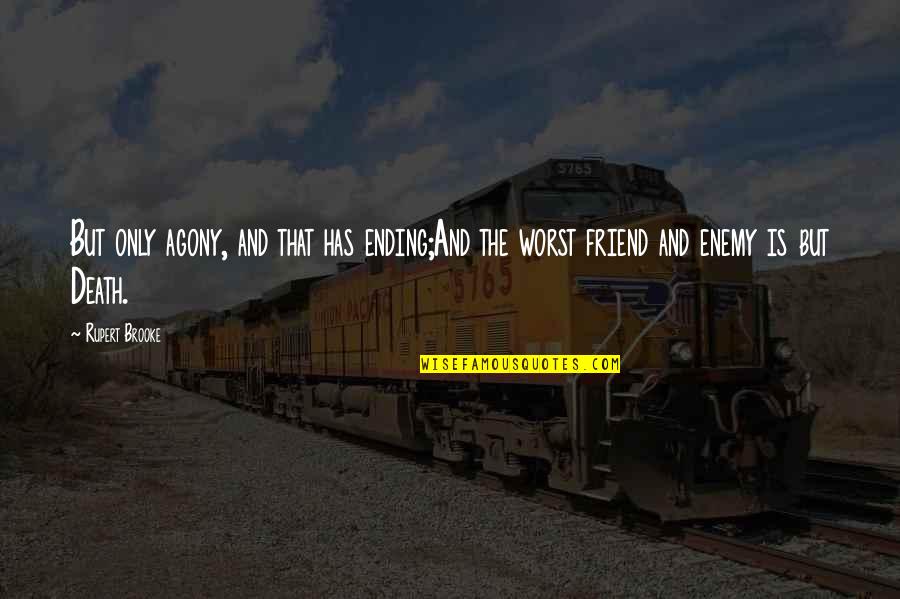 But only agony, and that has ending;
And the worst friend and enemy is but Death. —
Rupert Brooke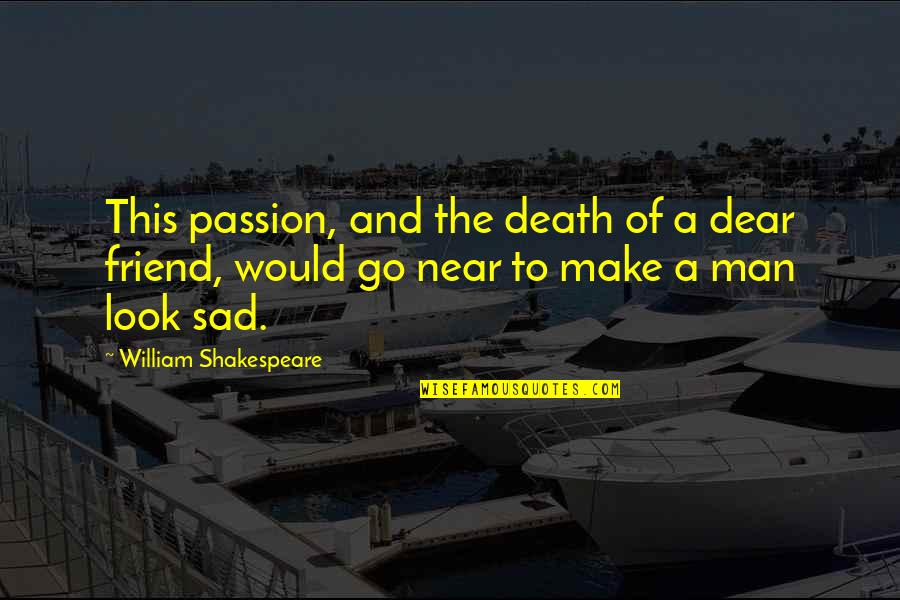 This passion, and the death of a dear friend, would go near to make a man look sad. —
William Shakespeare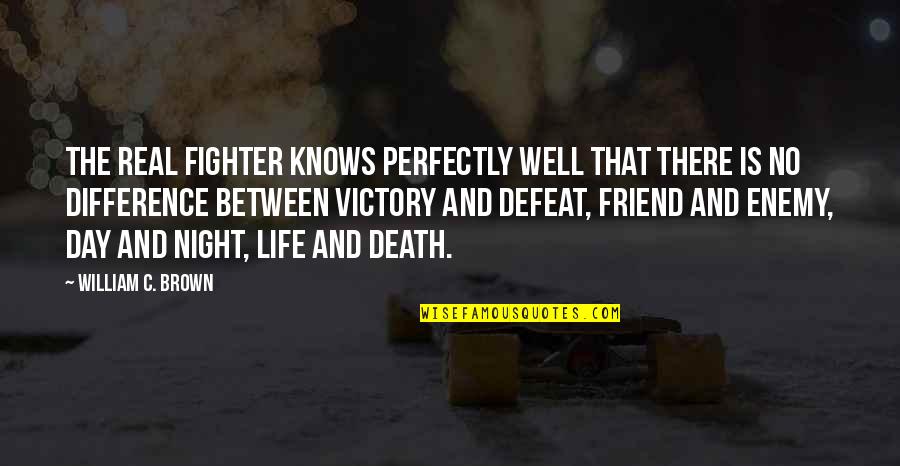 The real fighter knows perfectly well that there is no difference between victory and defeat, friend and enemy, day and night, life and death. —
William C. Brown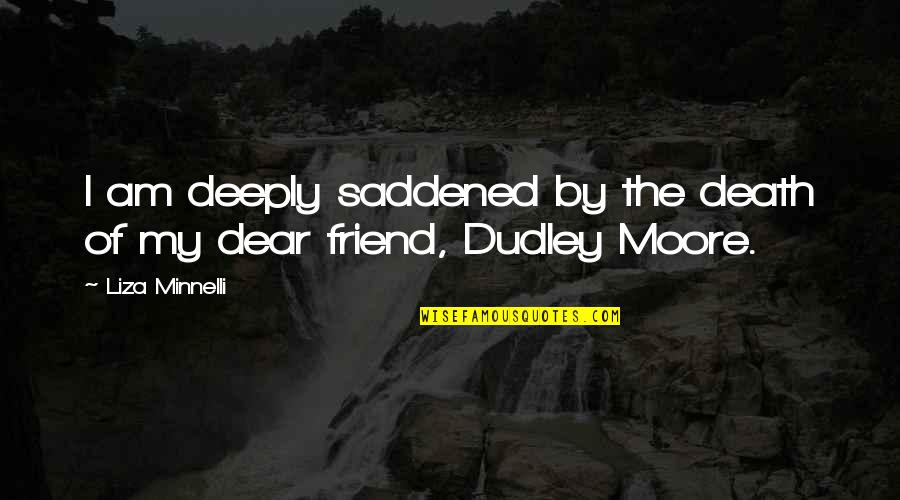 I am deeply saddened by the death of my dear friend, Dudley Moore. —
Liza Minnelli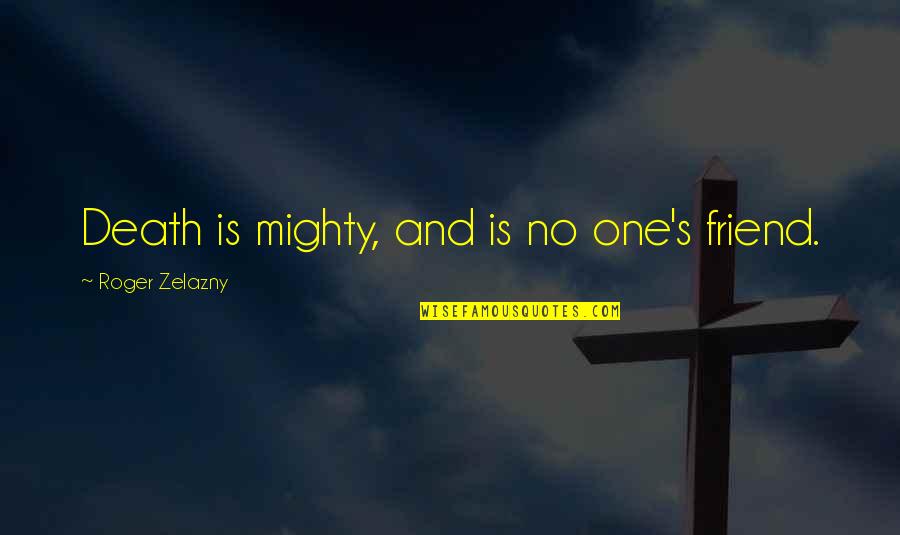 Death is mighty, and is no one's friend. —
Roger Zelazny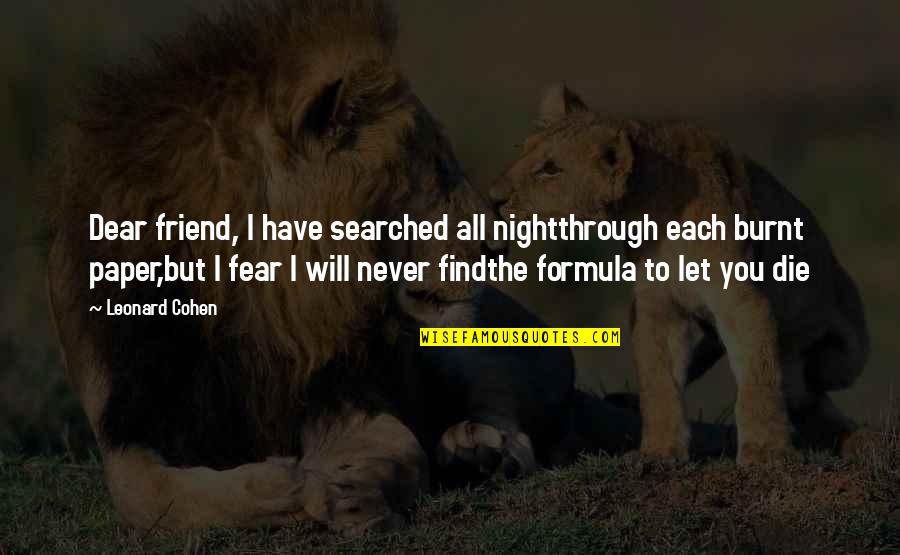 Dear friend, I have searched all night
through each burnt paper,
but I fear I will never find
the formula to let you die —
Leonard Cohen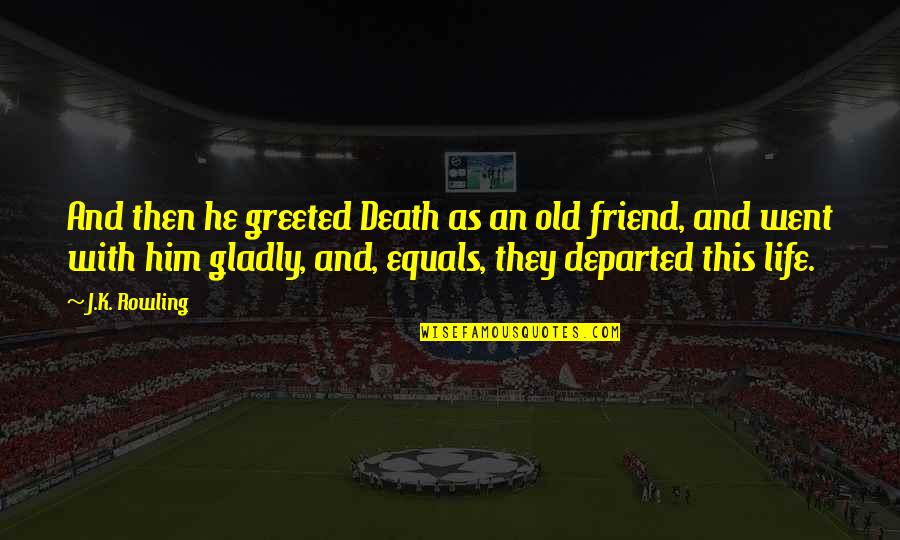 And then he greeted Death as an old friend, and went with him gladly, and, equals, they departed this life. —
J.K. Rowling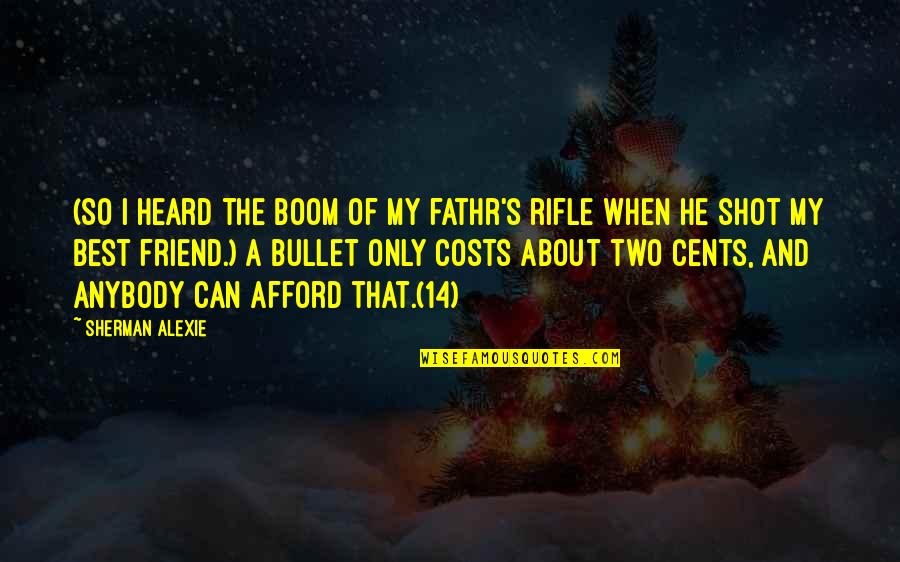 (So I heard the boom of my fathr's rifle when he shot my best friend.) A bullet only costs about two cents, and anybody can afford that.(14) —
Sherman Alexie