That's My Tomboy Quotes
Collection of top 42 famous quotes about That's My Tomboy
That's My Tomboy Quotes & Sayings
Happy to read and share the best inspirational That's My Tomboy quotes, sayings and quotations on Wise Famous Quotes.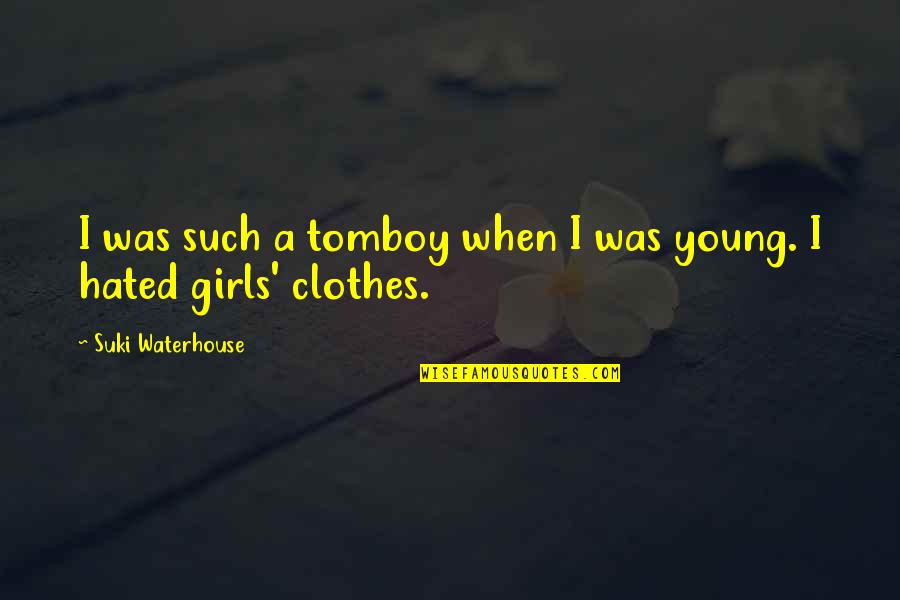 I was such a tomboy when I was young. I hated girls' clothes.
—
Suki Waterhouse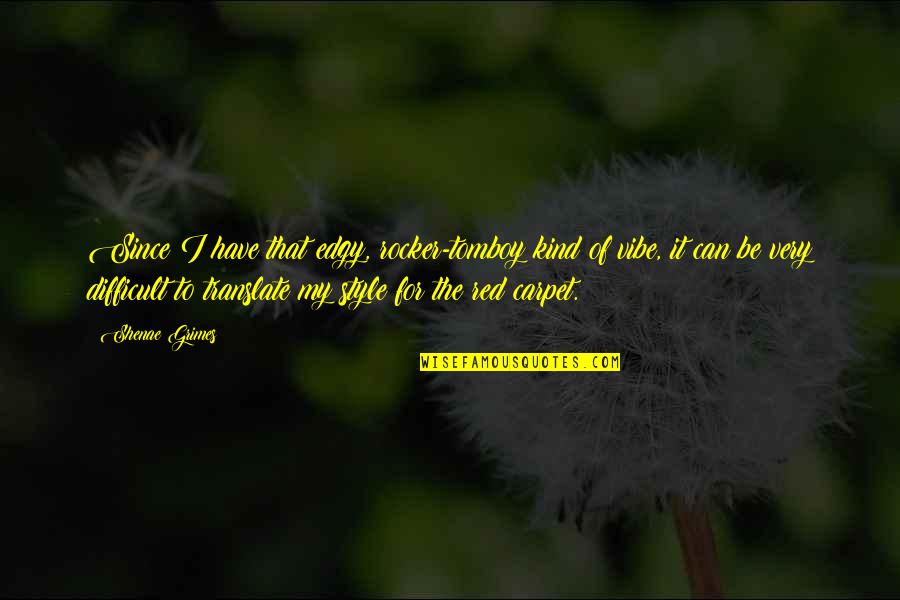 Since I have that edgy, rocker-tomboy kind of vibe, it can be very difficult to translate my style for the red carpet.
—
Shenae Grimes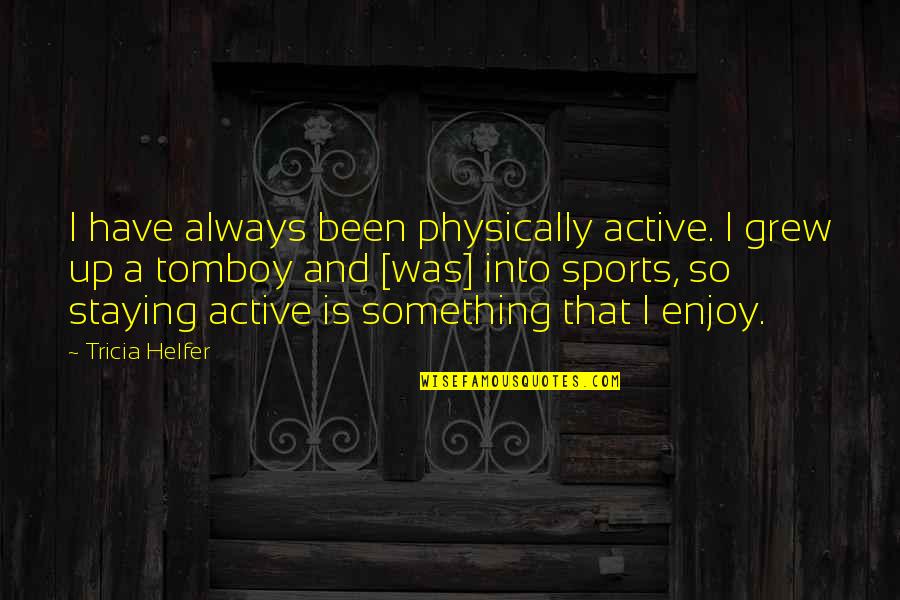 I have always been physically active. I grew up a tomboy and [was] into sports, so staying active is something that I enjoy.
—
Tricia Helfer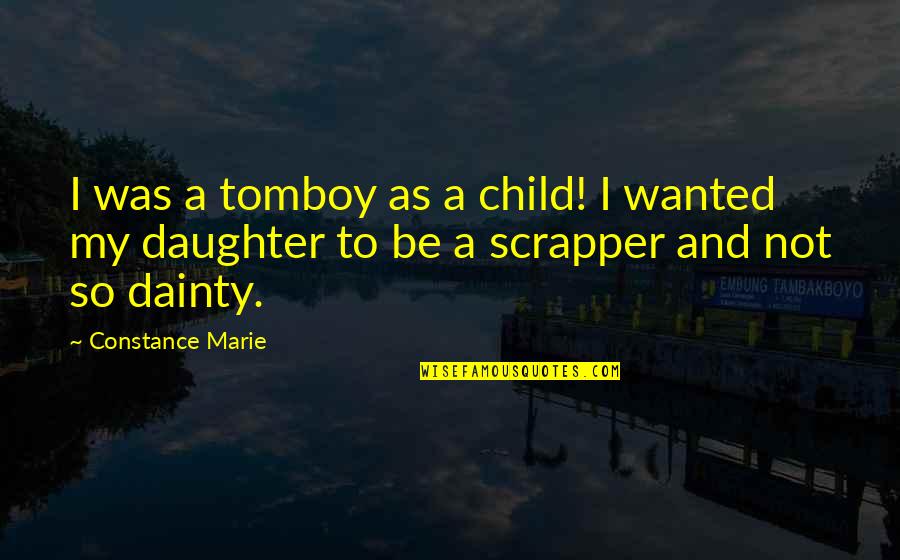 I was a tomboy as a child! I wanted my daughter to be a scrapper and not so dainty.
—
Constance Marie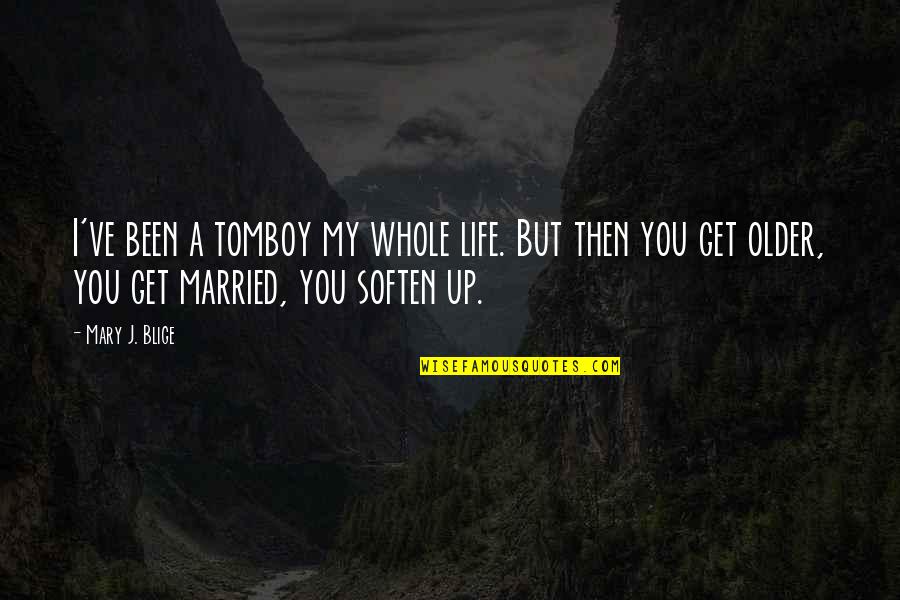 I've been a tomboy my whole life. But then you get older, you get married, you soften up.
—
Mary J. Blige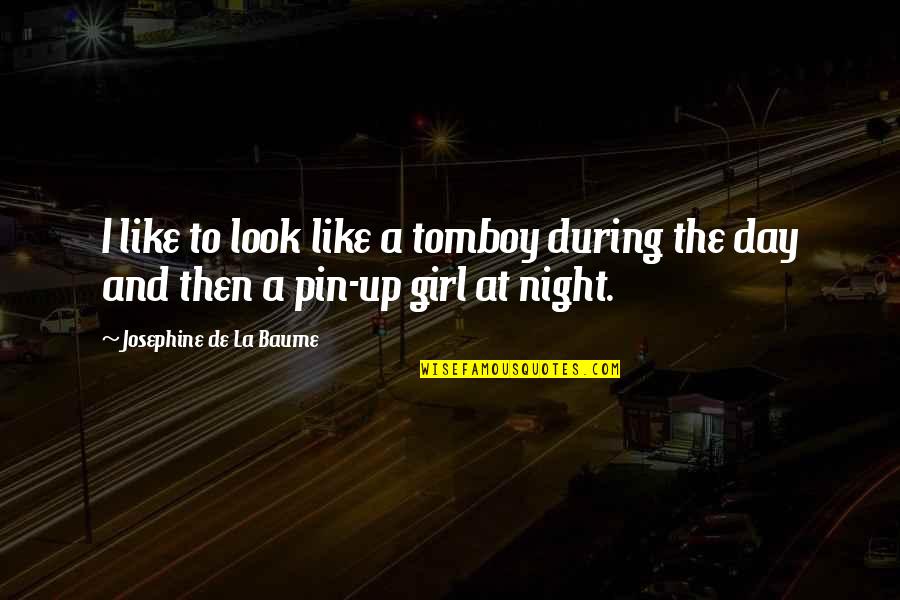 I like to look like a tomboy during the day and then a pin-up girl at night.
—
Josephine De La Baume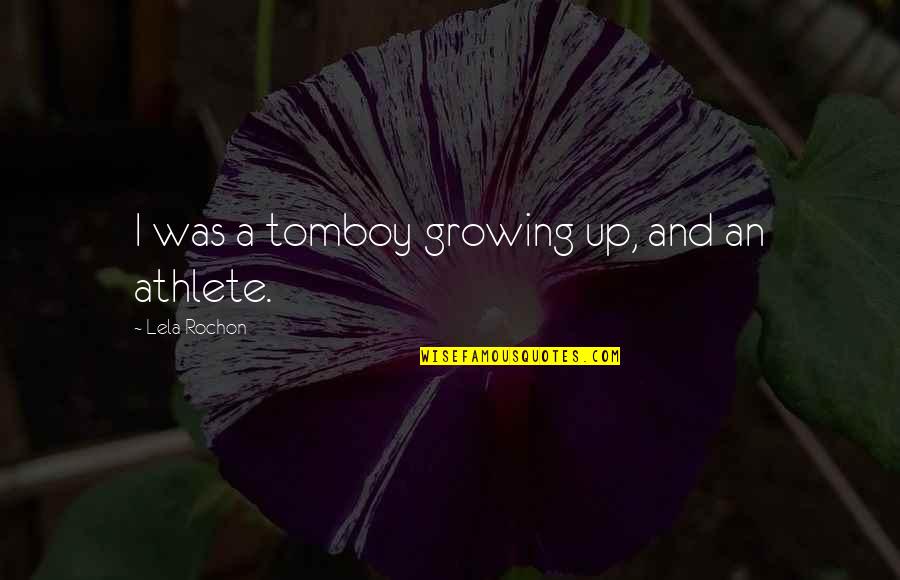 I was a tomboy growing up, and an athlete.
—
Lela Rochon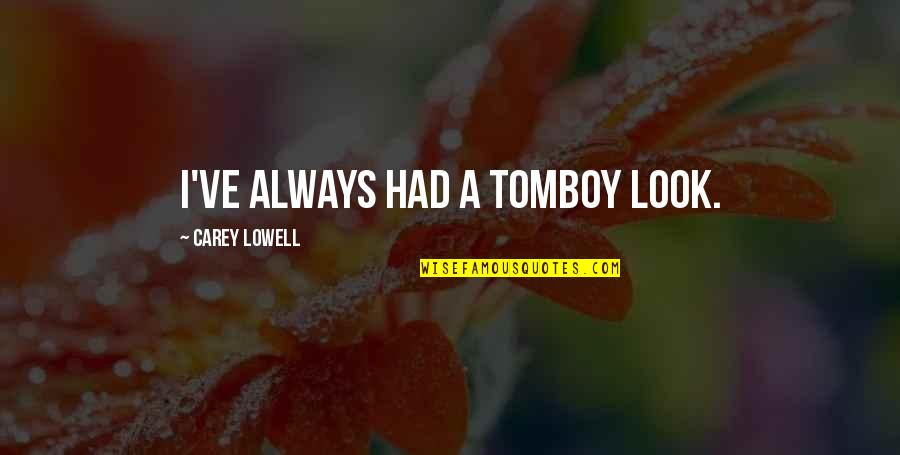 I've always had a tomboy look.
—
Carey Lowell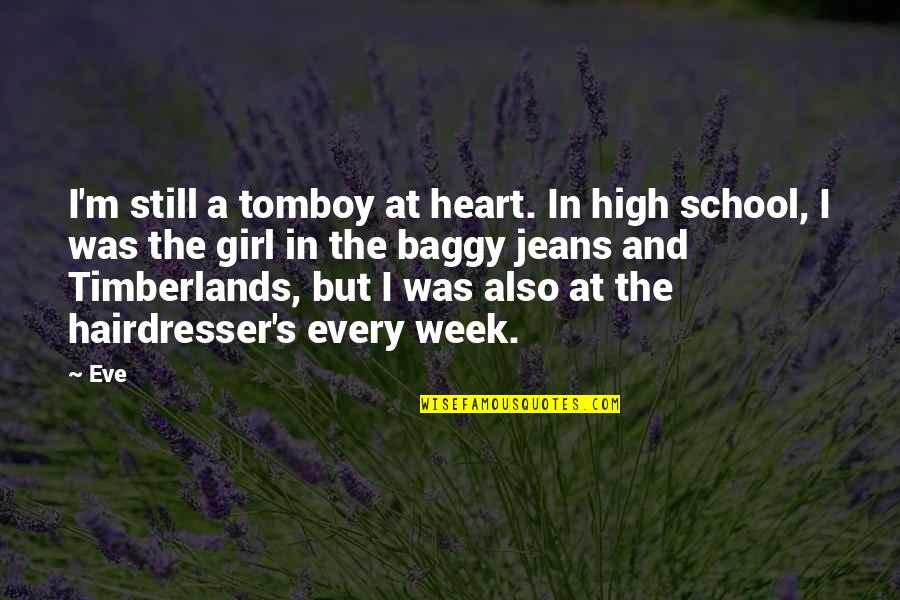 I'm still a tomboy at heart. In high school, I was the girl in the baggy jeans and Timberlands, but I was also at the hairdresser's every week.
—
Eve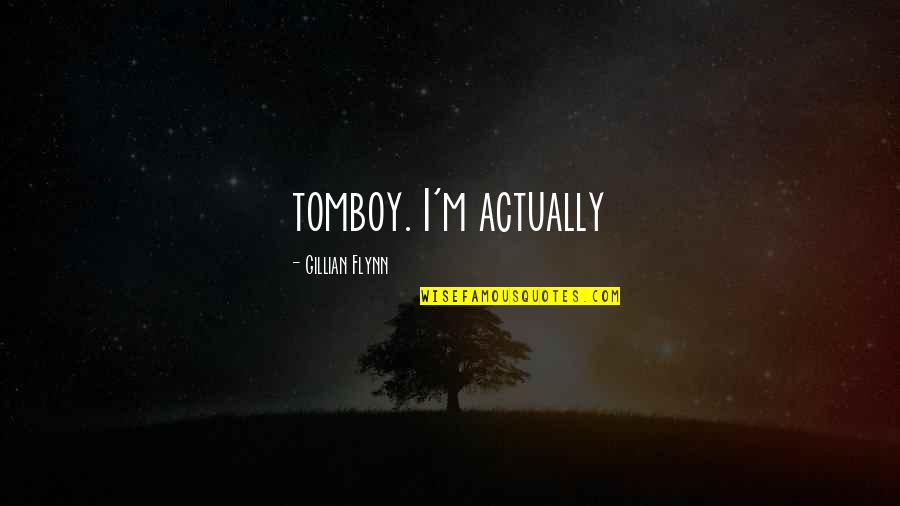 tomboy. I'm actually
—
Gillian Flynn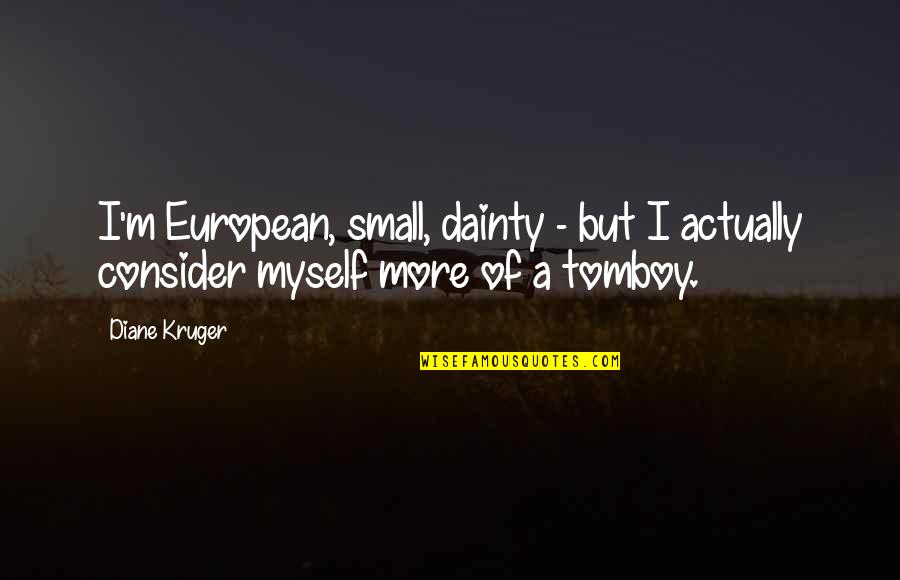 I'm European, small, dainty - but I actually consider myself more of a tomboy. —
Diane Kruger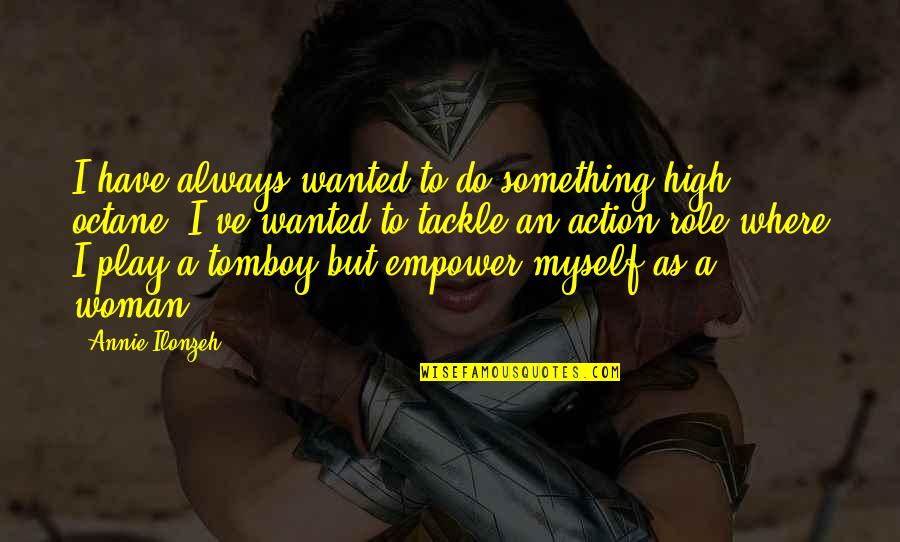 I have always wanted to do something high octane. I've wanted to tackle an action role where I play a tomboy but empower myself as a woman. —
Annie Ilonzeh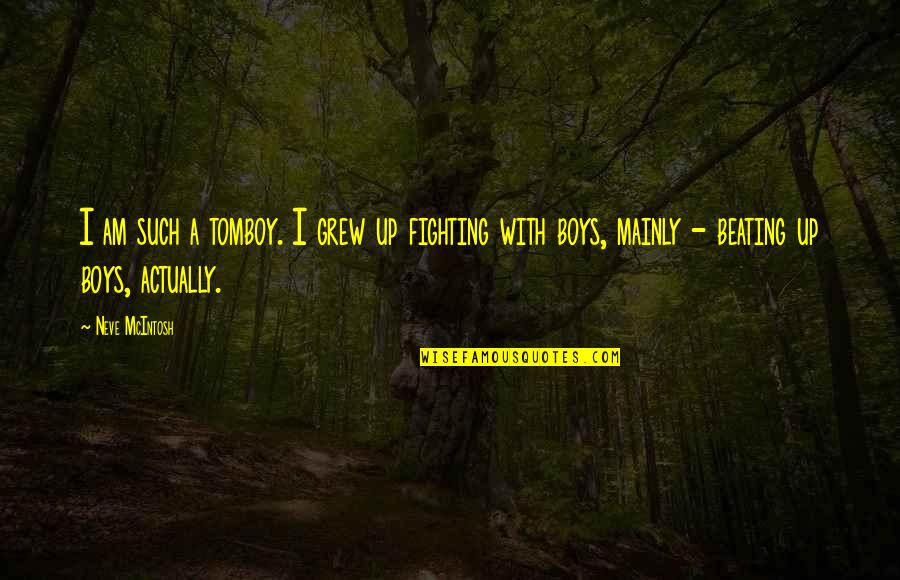 I am such a tomboy. I grew up fighting with boys, mainly - beating up boys, actually. —
Neve McIntosh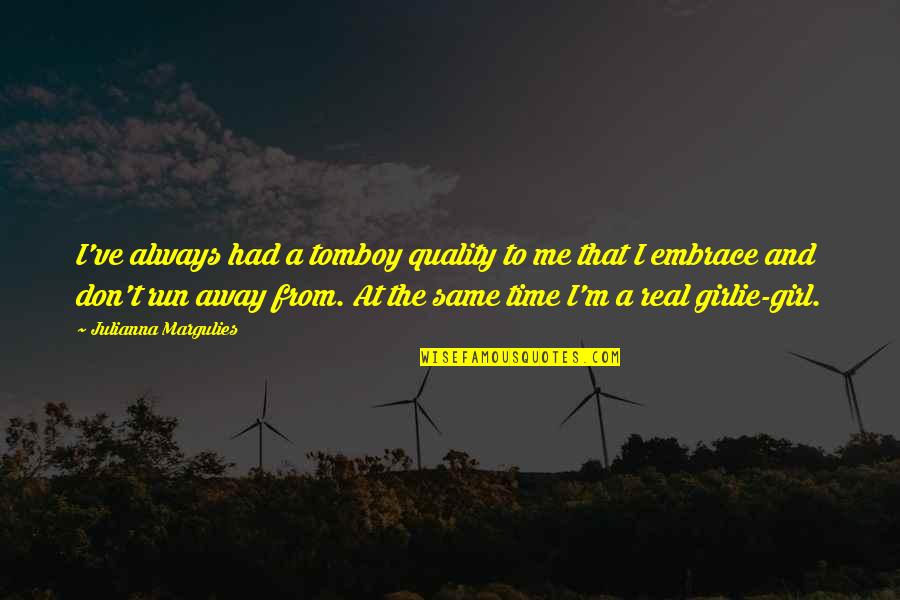 I've always had a tomboy quality to me that I embrace and don't run away from. At the same time I'm a real girlie-girl. —
Julianna Margulies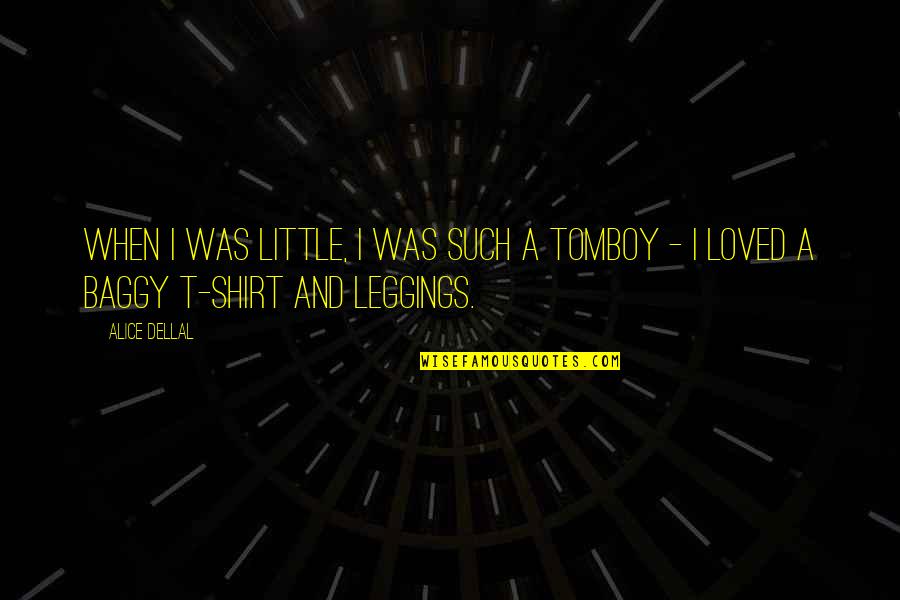 When I was little, I was such a tomboy - I loved a baggy T-shirt and leggings. —
Alice Dellal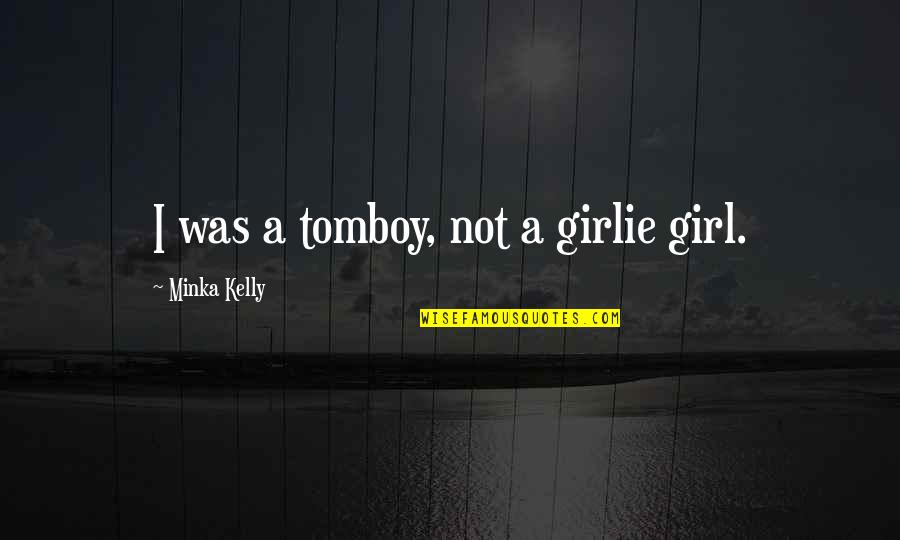 I was a tomboy, not a girlie girl. —
Minka Kelly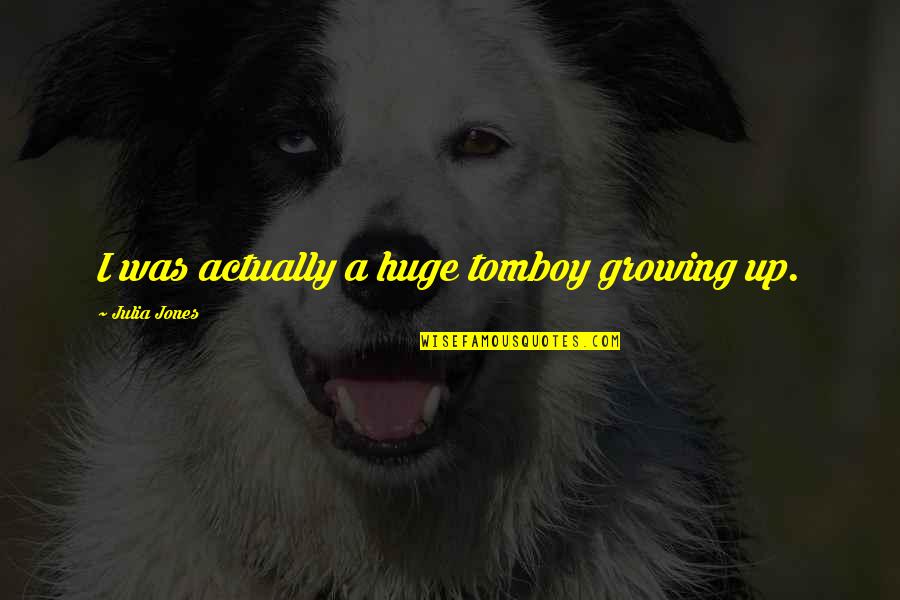 I was actually a huge tomboy growing up. —
Julia Jones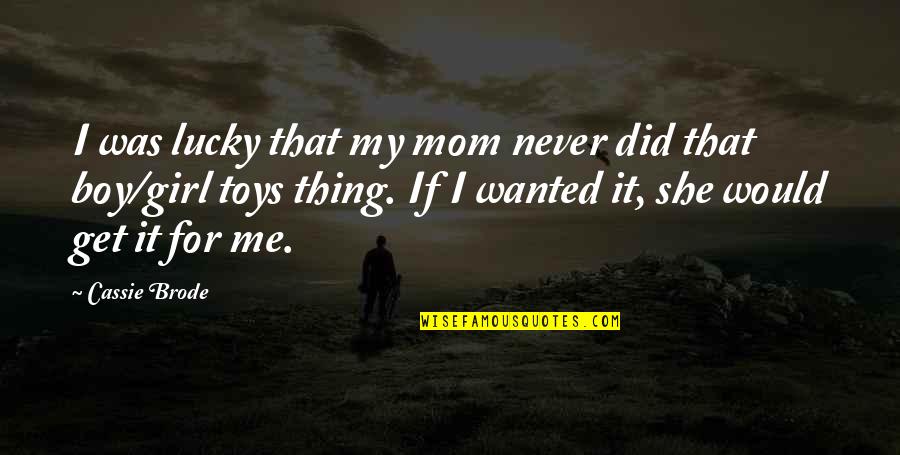 I was lucky that my mom never did that boy/girl toys thing. If I wanted it, she would get it for me. —
Cassie Brode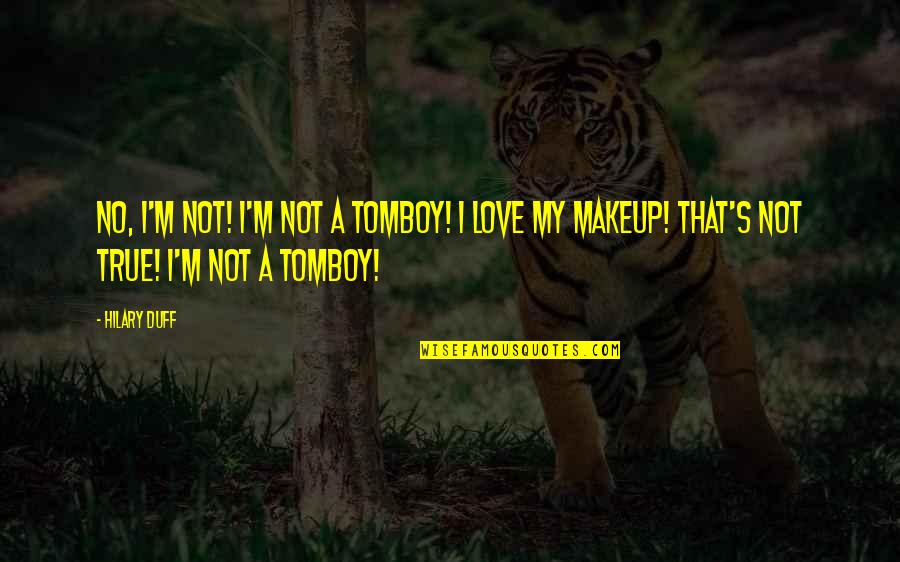 No, I'm not! I'm not a tomboy! I love my makeup! That's not true! I'm not a tomboy! —
Hilary Duff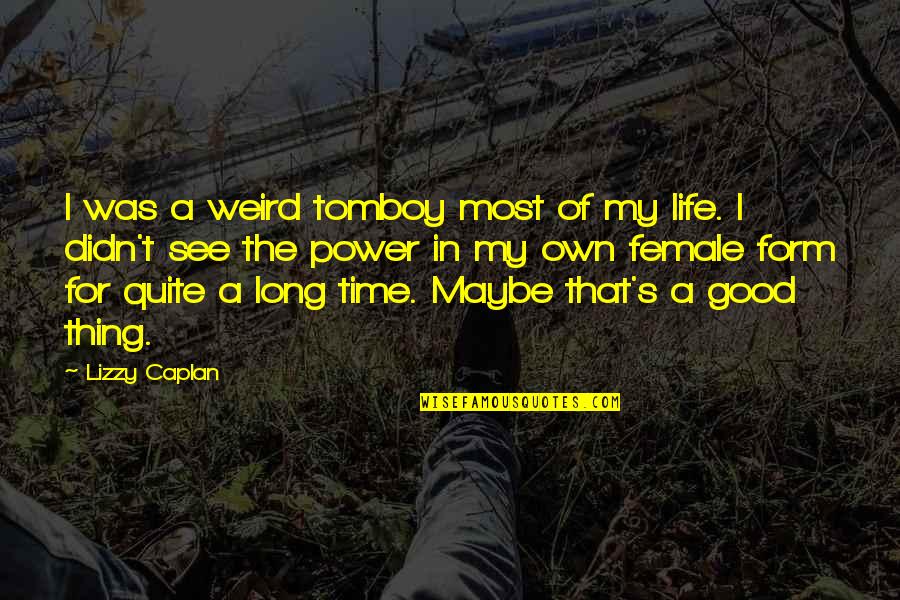 I was a weird tomboy most of my life. I didn't see the power in my own female form for quite a long time. Maybe that's a good thing. —
Lizzy Caplan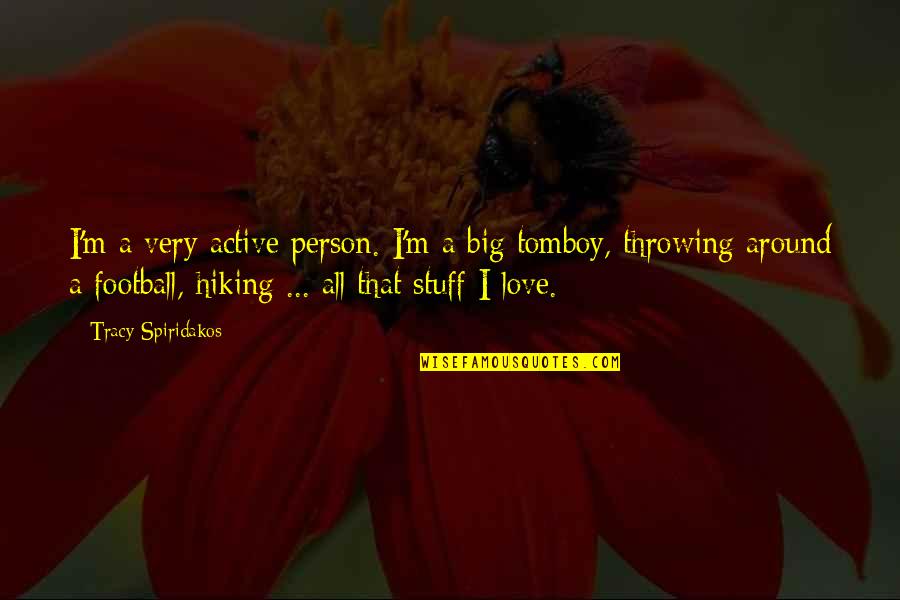 I'm a very active person. I'm a big tomboy, throwing around a football, hiking ... all that stuff I love. —
Tracy Spiridakos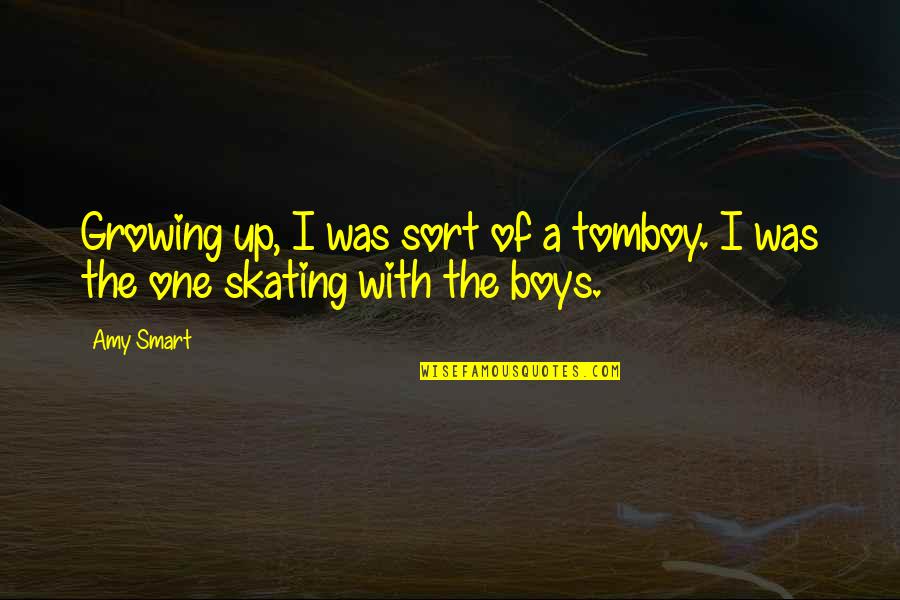 Growing up, I was sort of a tomboy. I was the one skating with the boys. —
Amy Smart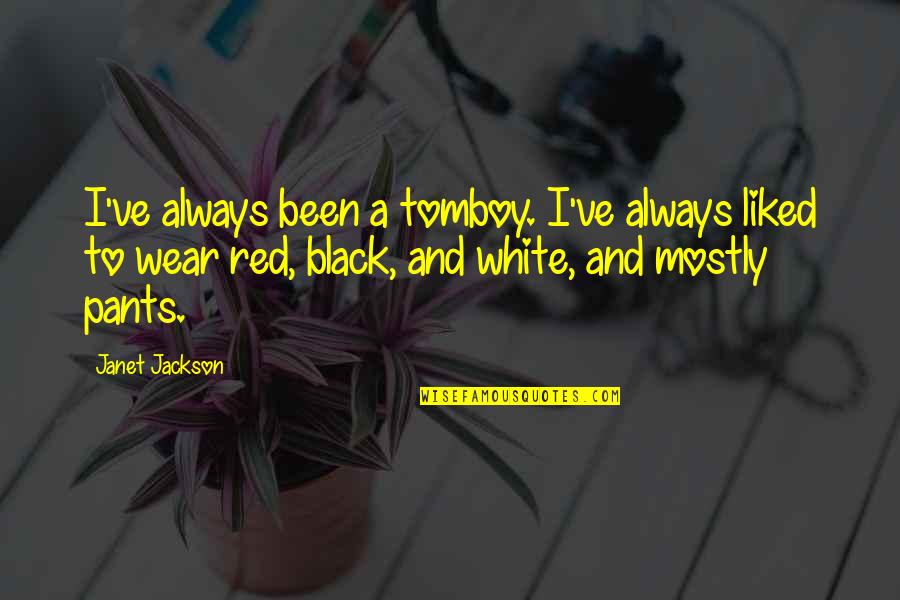 I've always been a tomboy. I've always liked to wear red, black, and white, and mostly pants. —
Janet Jackson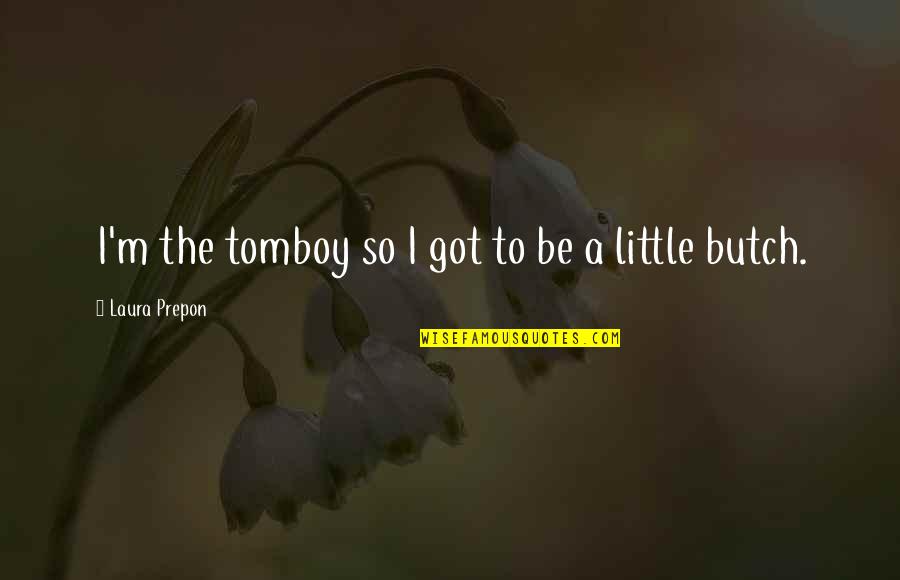 I'm the tomboy so I got to be a little butch. —
Laura Prepon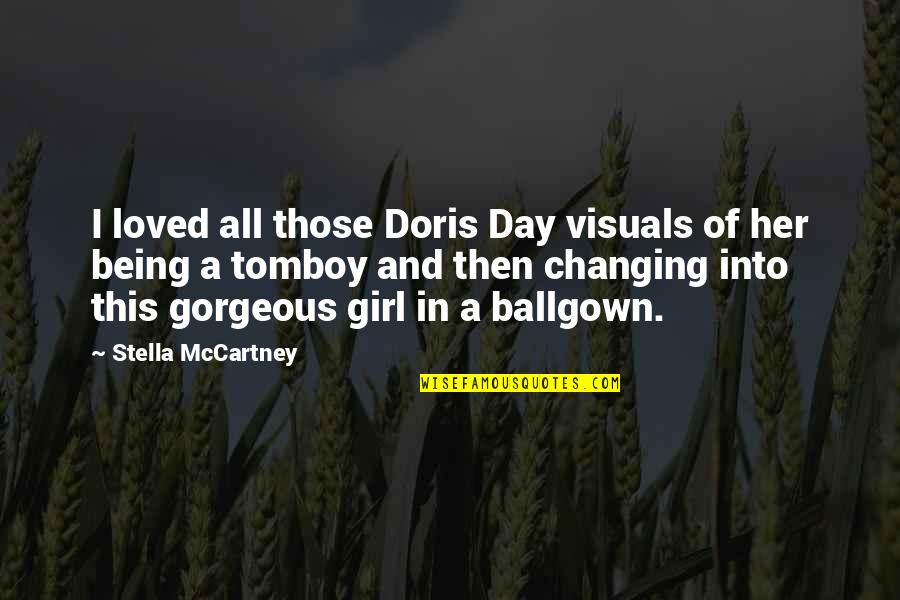 I loved all those Doris Day visuals of her being a tomboy and then changing into this gorgeous girl in a ballgown. —
Stella McCartney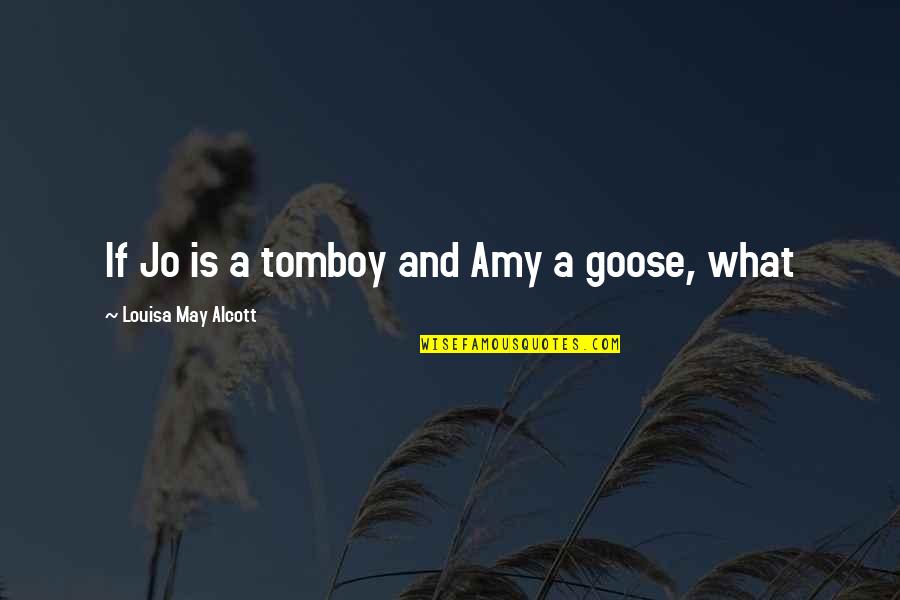 If Jo is a tomboy and Amy a goose, what —
Louisa May Alcott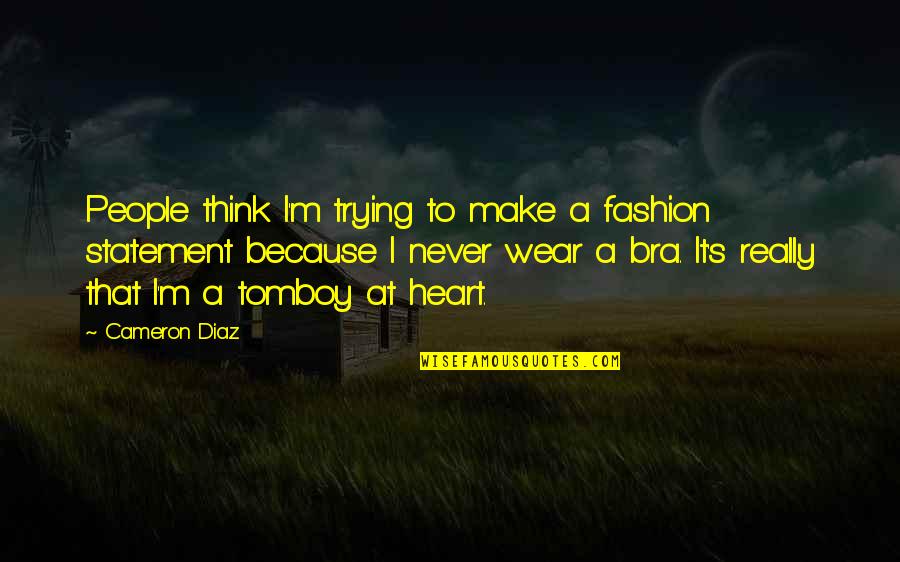 People think I'm trying to make a fashion statement because I never wear a bra. It's really that I'm a tomboy at heart. —
Cameron Diaz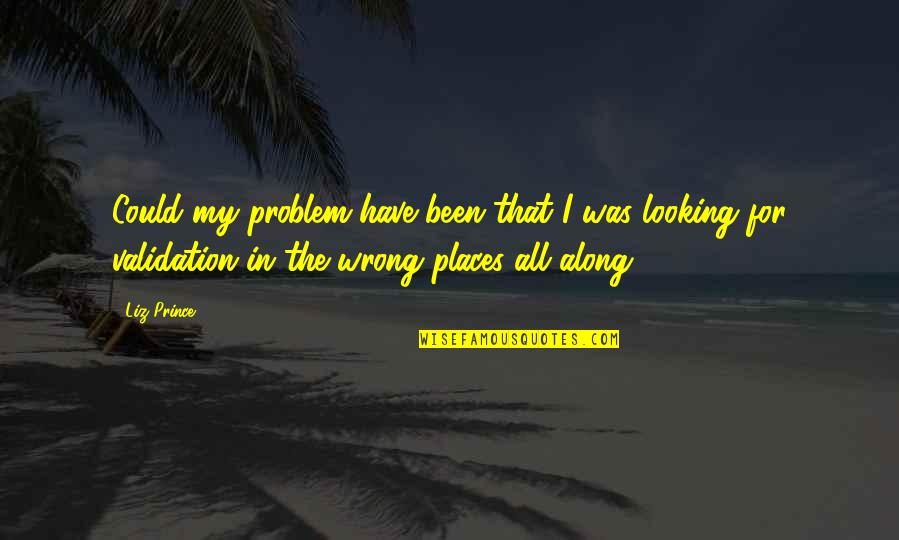 Could my problem have been that I was looking for validation in the wrong places all along? —
Liz Prince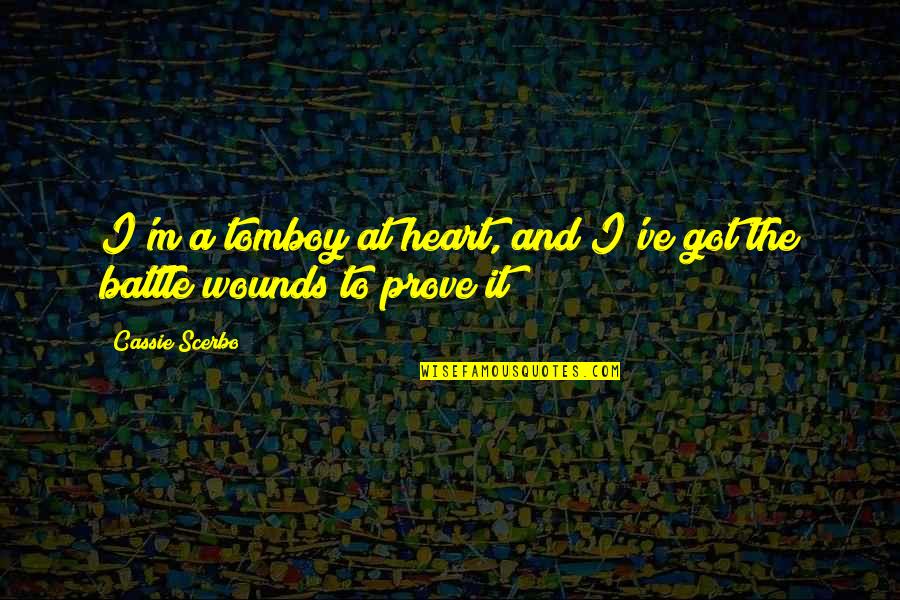 I'm a tomboy at heart, and I've got the battle wounds to prove it! —
Cassie Scerbo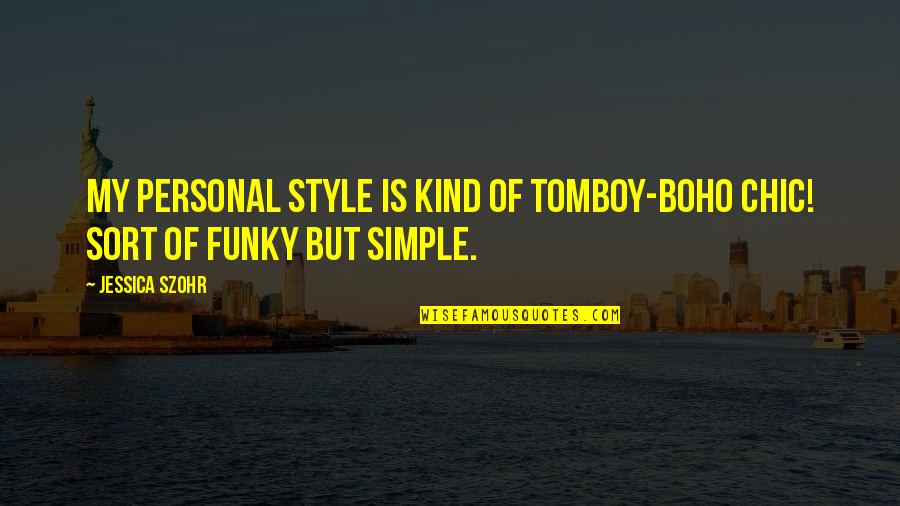 My personal style is kind of tomboy-boho chic! Sort of funky but simple. —
Jessica Szohr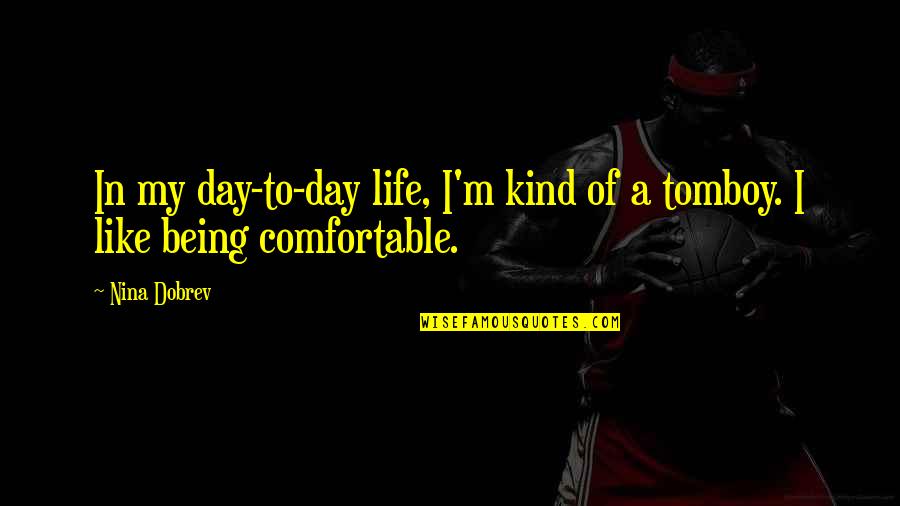 In my day-to-day life, I'm kind of a tomboy. I like being comfortable. —
Nina Dobrev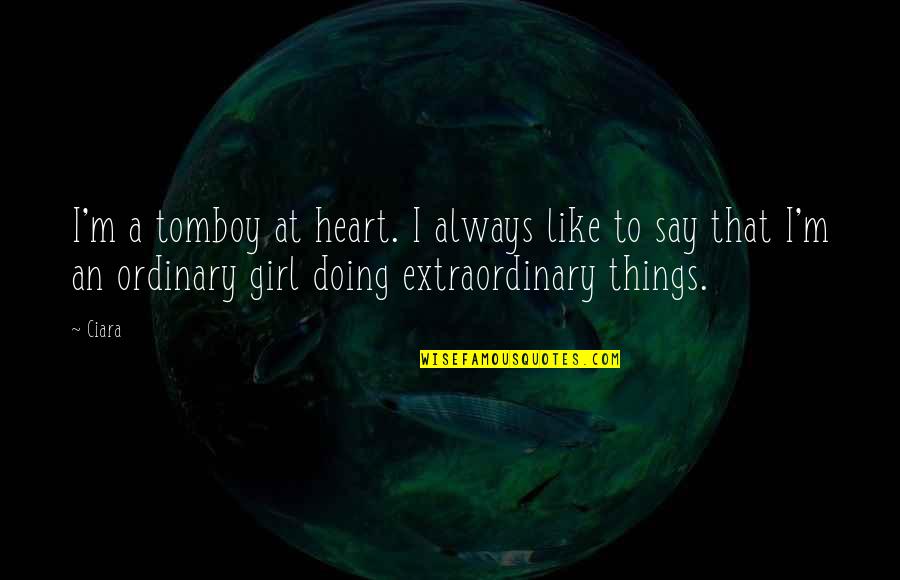 I'm a tomboy at heart. I always like to say that I'm an ordinary girl doing extraordinary things. —
Ciara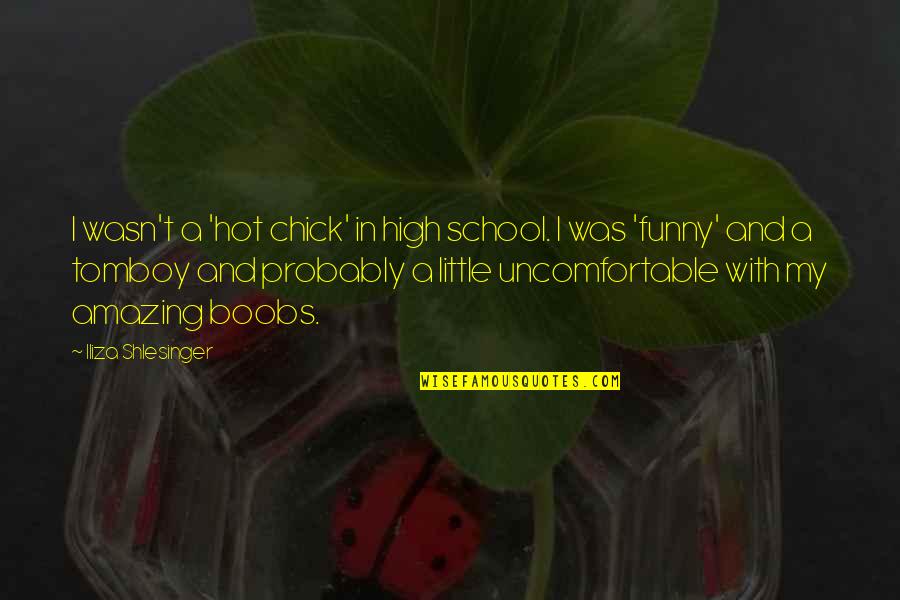 I wasn't a 'hot chick' in high school. I was 'funny' and a tomboy and probably a little uncomfortable with my amazing boobs. —
Iliza Shlesinger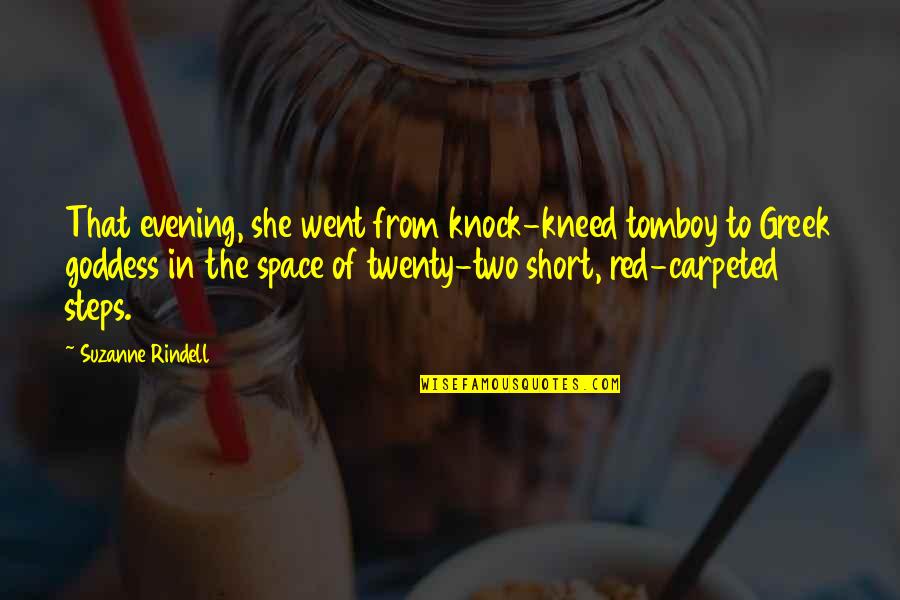 That evening, she went from knock-kneed tomboy to Greek goddess in the space of twenty-two short, red-carpeted steps. —
Suzanne Rindell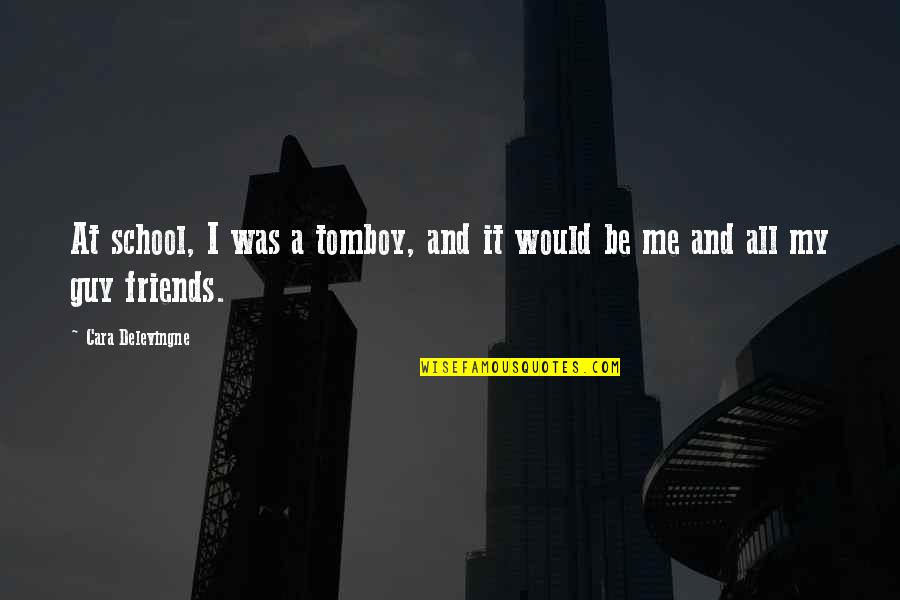 At school, I was a tomboy, and it would be me and all my guy friends. —
Cara Delevingne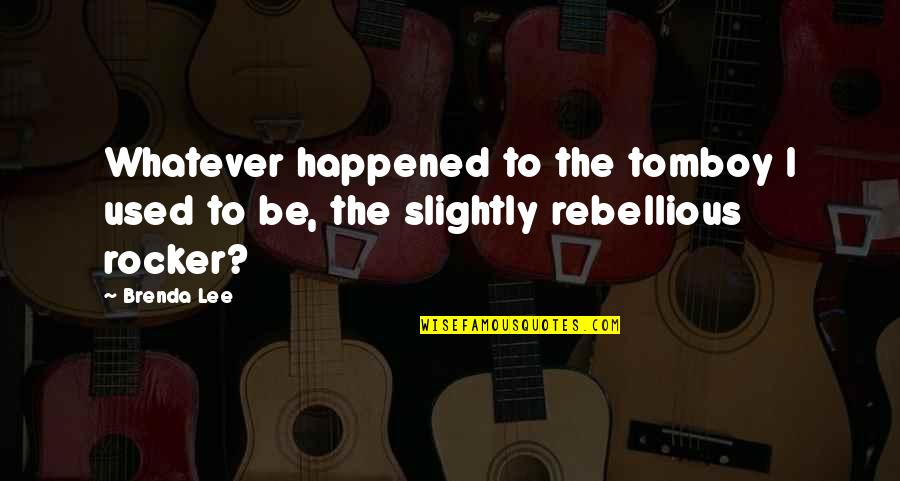 Whatever happened to the tomboy I used to be, the slightly rebellious rocker? —
Brenda Lee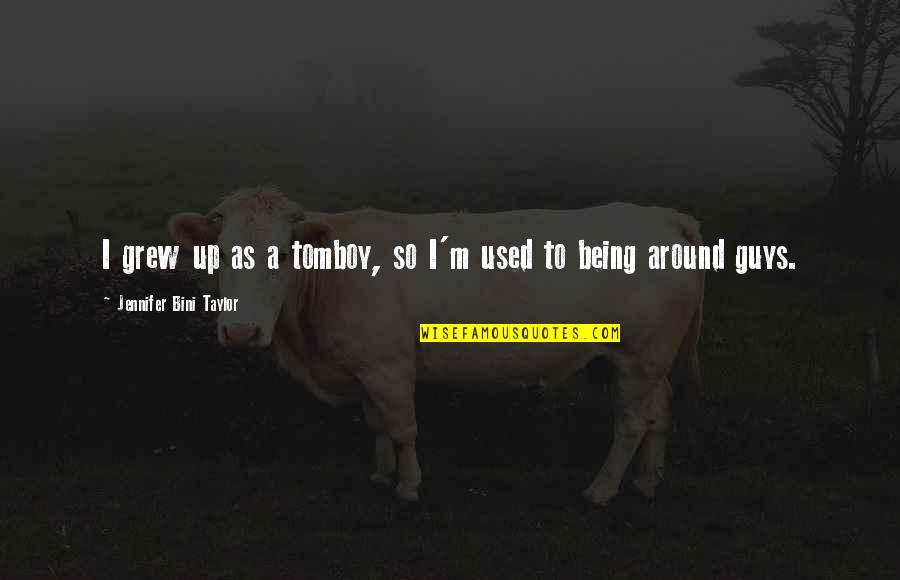 I grew up as a tomboy, so I'm used to being around guys. —
Jennifer Bini Taylor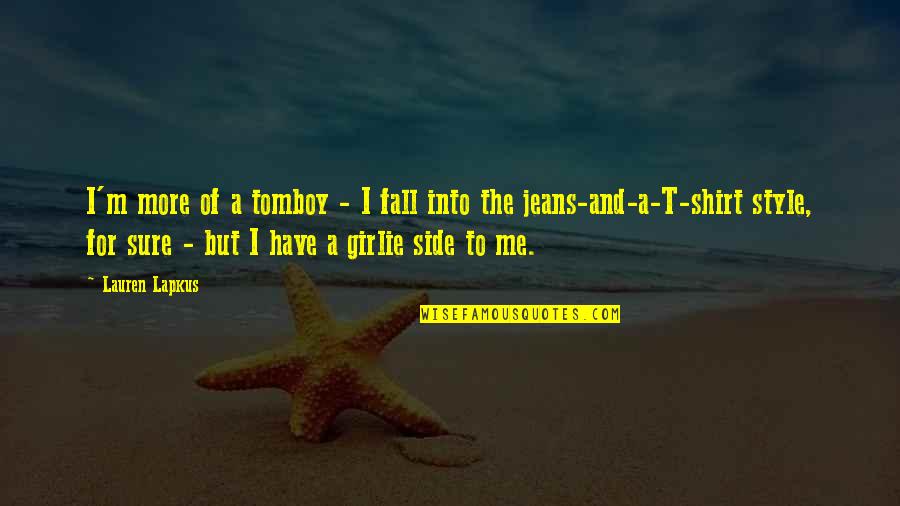 I'm more of a tomboy - I fall into the jeans-and-a-T-shirt style, for sure - but I have a girlie side to me. —
Lauren Lapkus