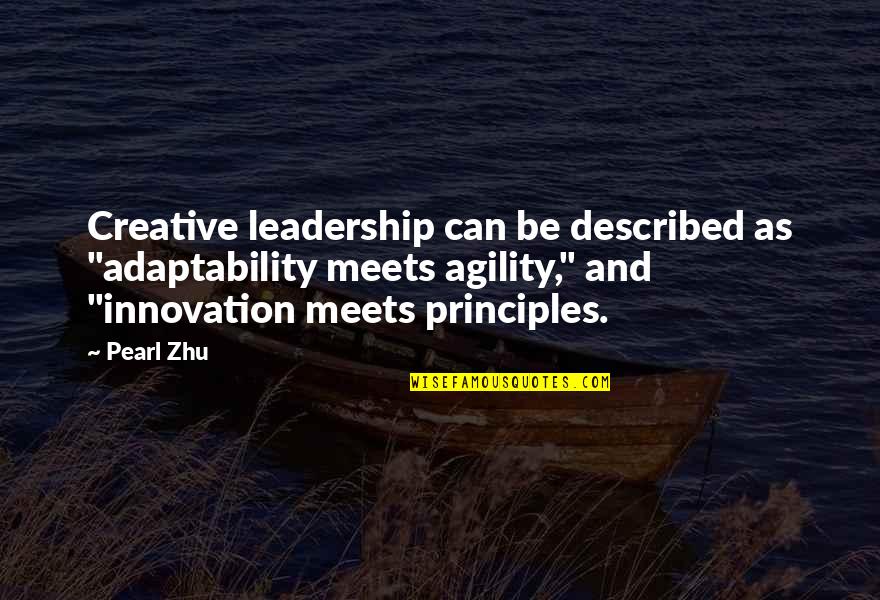 Creative leadership can be described as "adaptability meets agility," and "innovation meets principles.
—
Pearl Zhu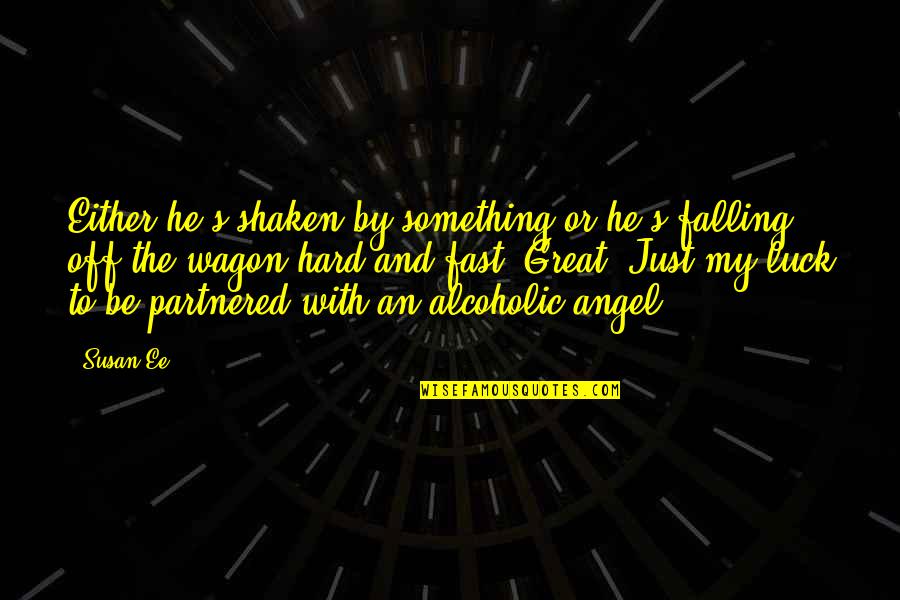 Either he's shaken by something or he's falling off the wagon hard and fast. Great. Just my luck to be partnered with an alcoholic angel.
—
Susan Ee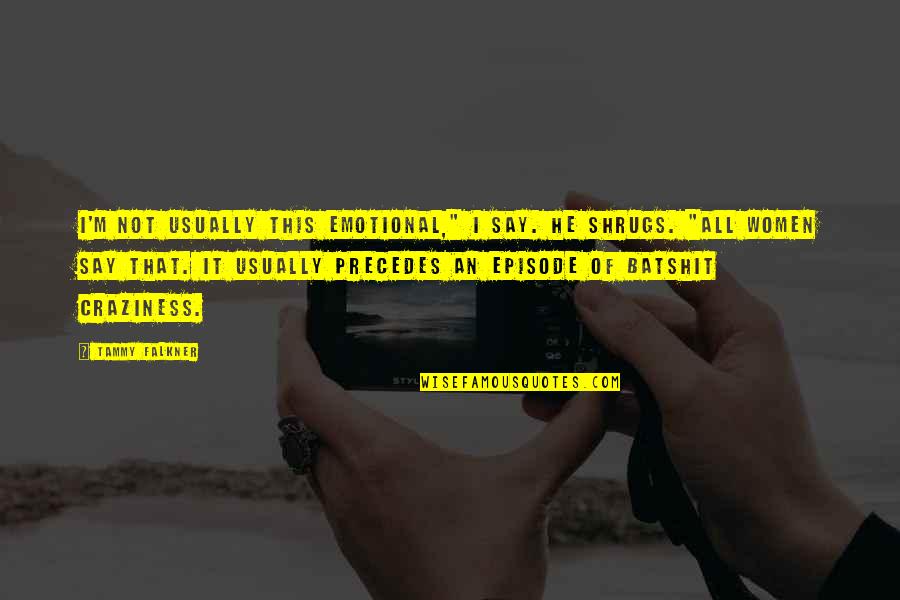 I'm not usually this emotional," I say. He shrugs. "All women say that. It usually precedes an episode of batshit craziness.
—
Tammy Falkner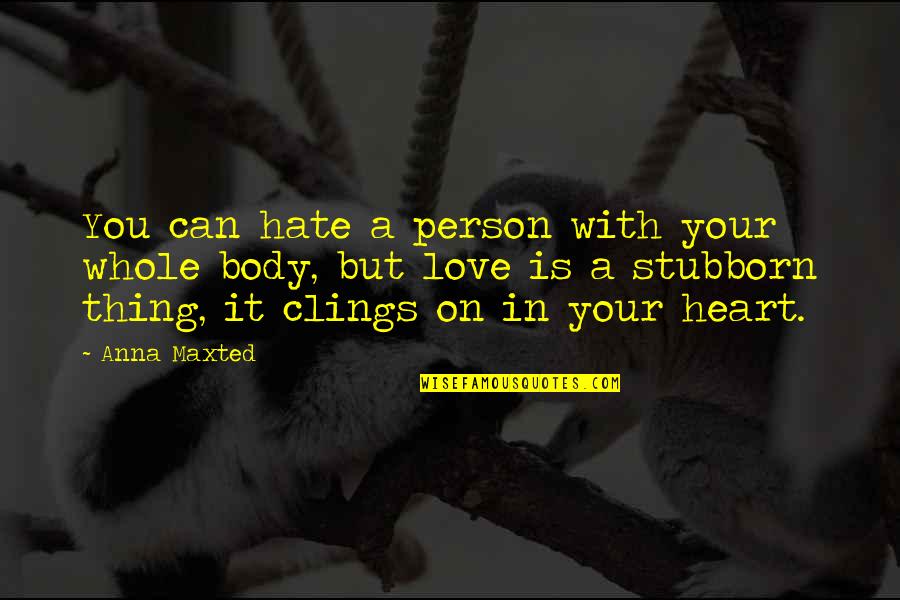 You can hate a person with your whole body, but love is a stubborn thing, it clings on in your heart.
—
Anna Maxted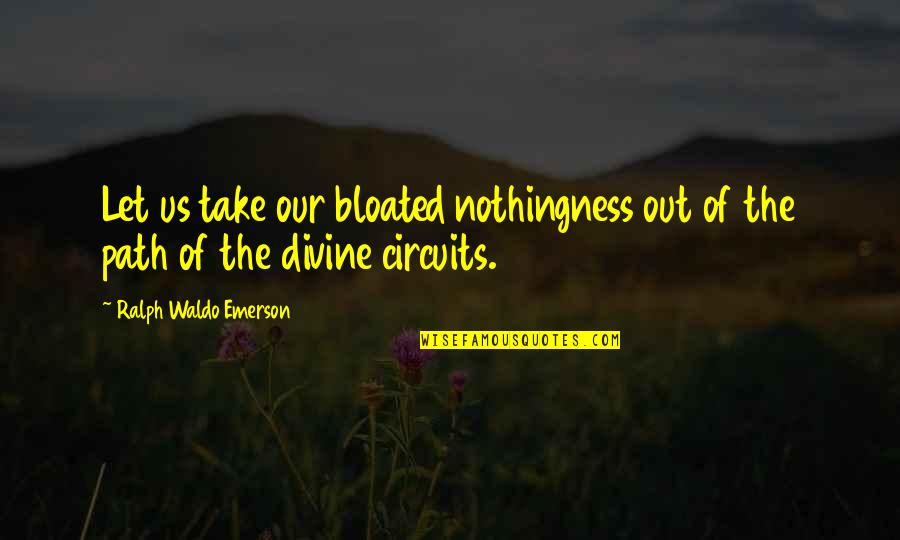 Let us take our bloated nothingness out of the path of the divine circuits.
—
Ralph Waldo Emerson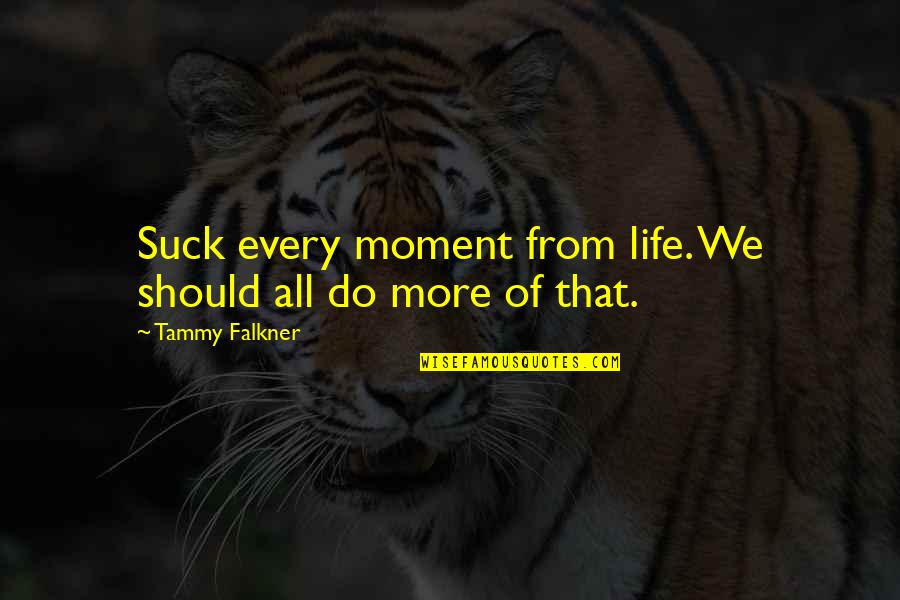 Suck every moment from life. We should all do more of that.
—
Tammy Falkner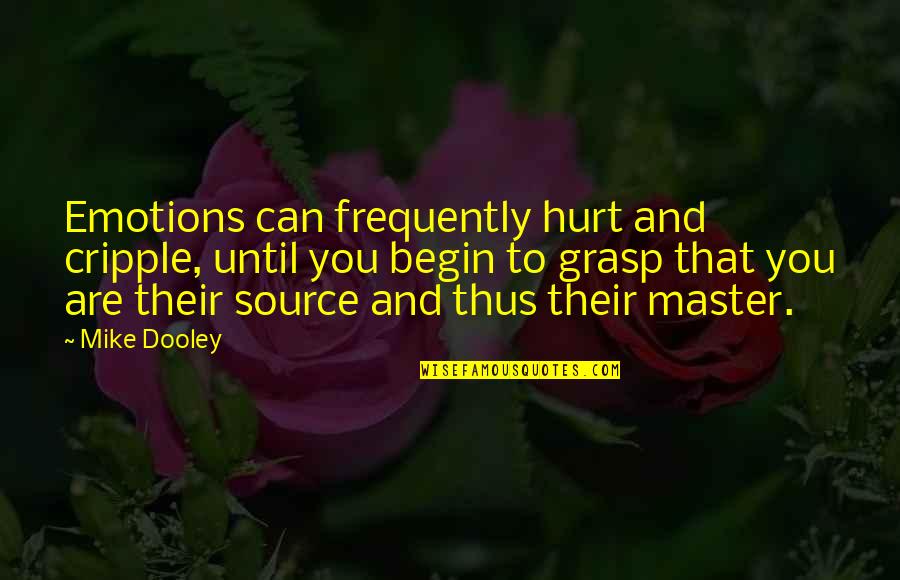 Emotions can frequently hurt and cripple, until you begin to grasp that you are their source and thus their master.
—
Mike Dooley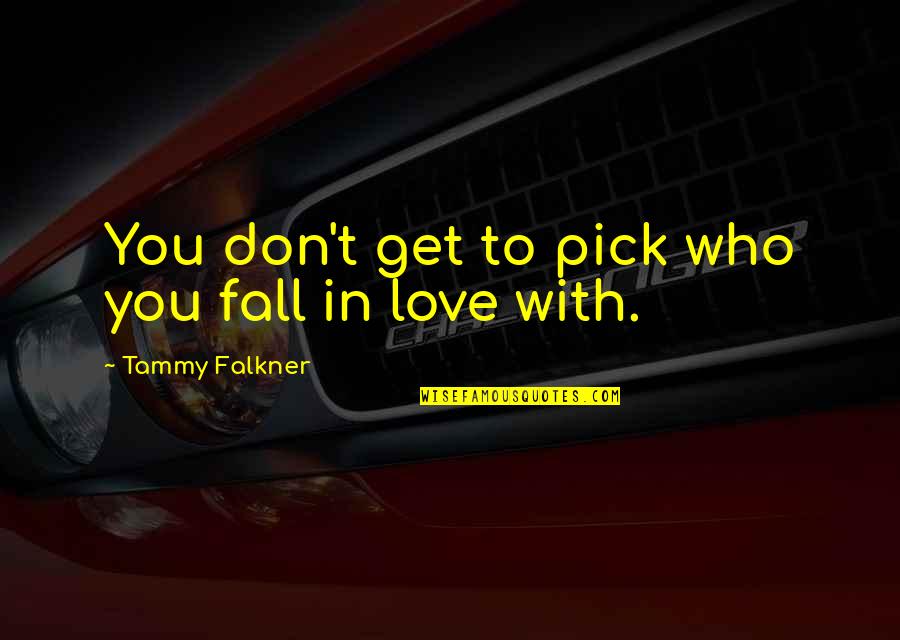 You don't get to pick who you fall in love with. —
Tammy Falkner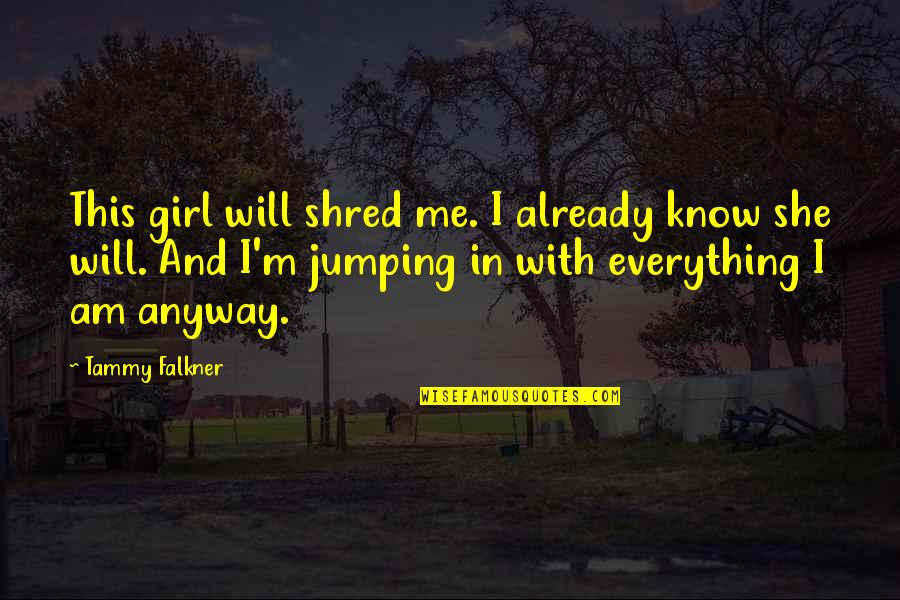 This girl will shred me. I already know she will. And I'm jumping in with everything I am anyway. —
Tammy Falkner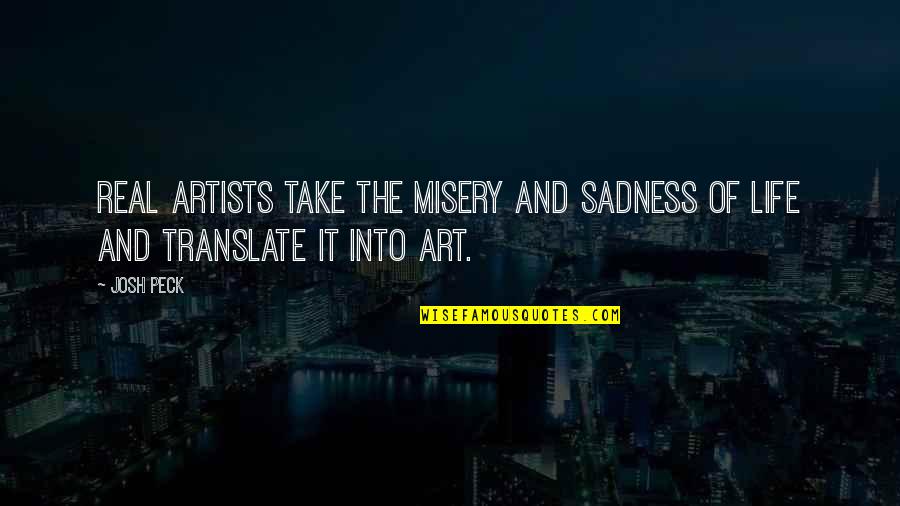 Real artists take the misery and sadness of life and translate it into art. —
Josh Peck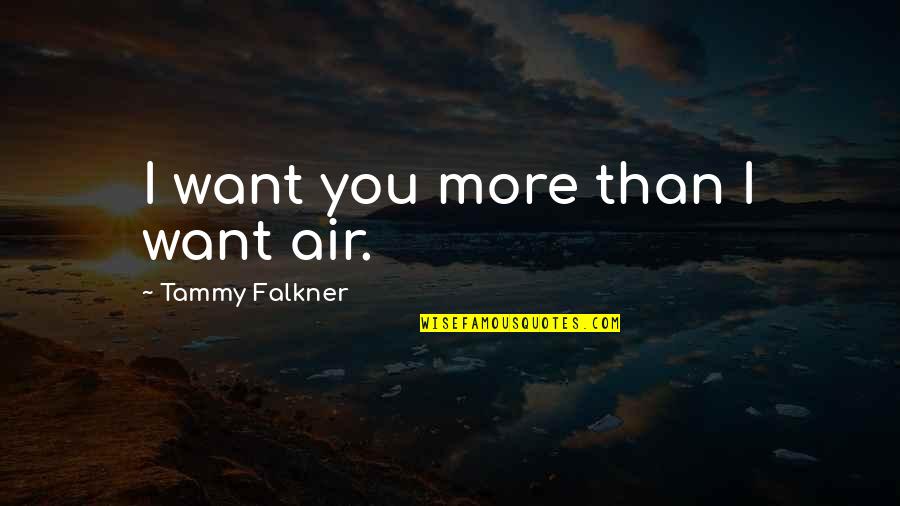 I want you more than I want air. —
Tammy Falkner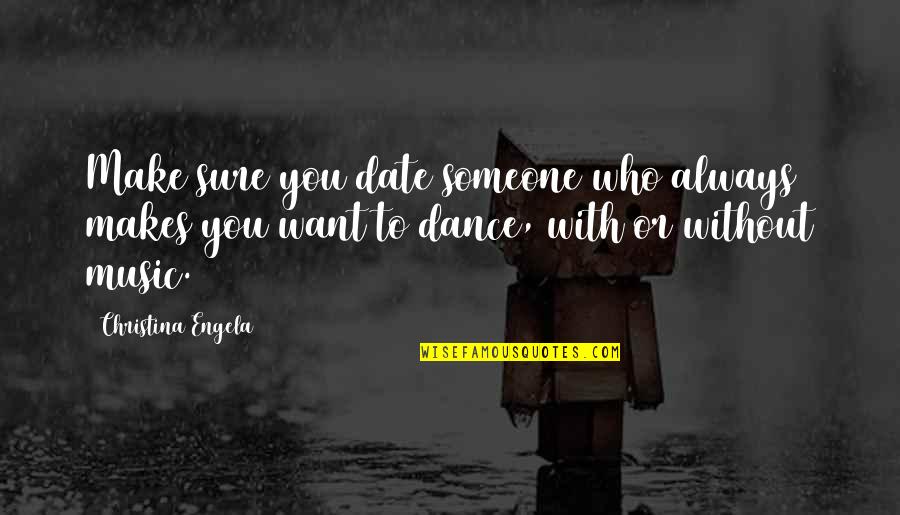 Make sure you date someone who always makes you want to dance, with or without music. —
Christina Engela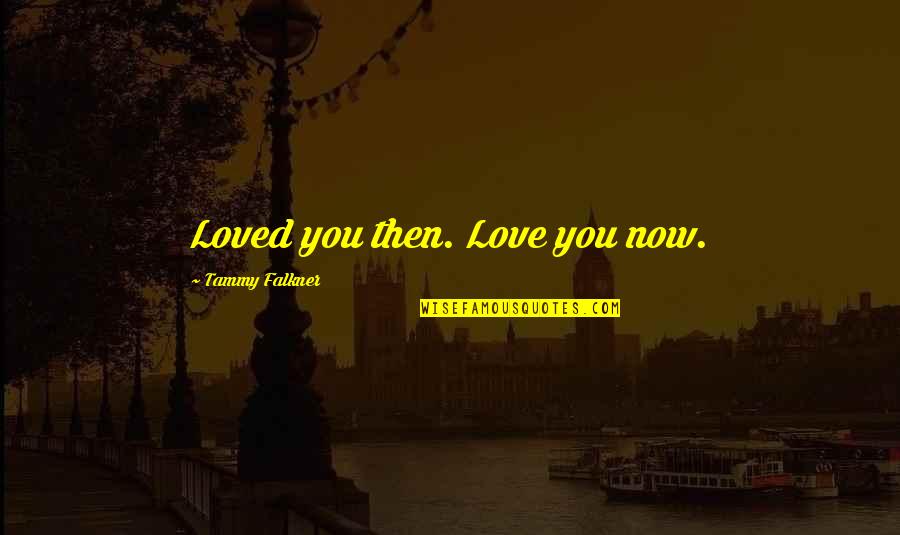 Loved you then. Love you now. —
Tammy Falkner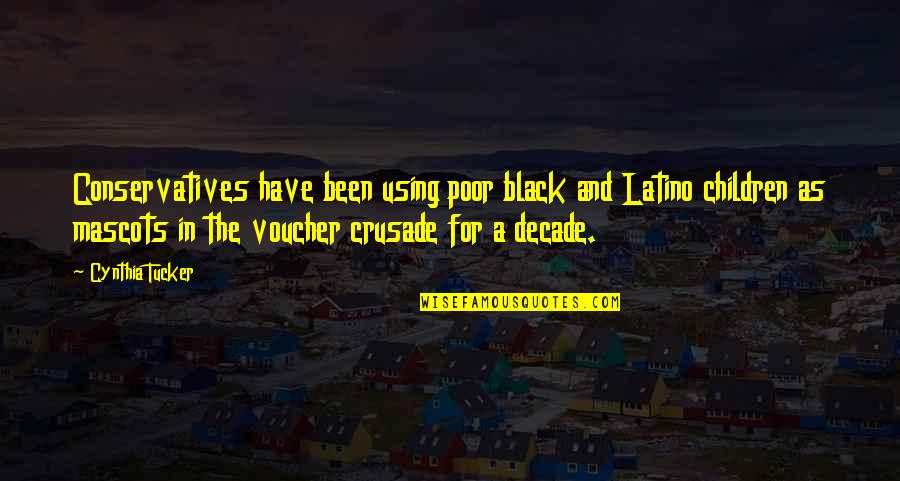 Conservatives have been using poor black and Latino children as mascots in the voucher crusade for a decade. —
Cynthia Tucker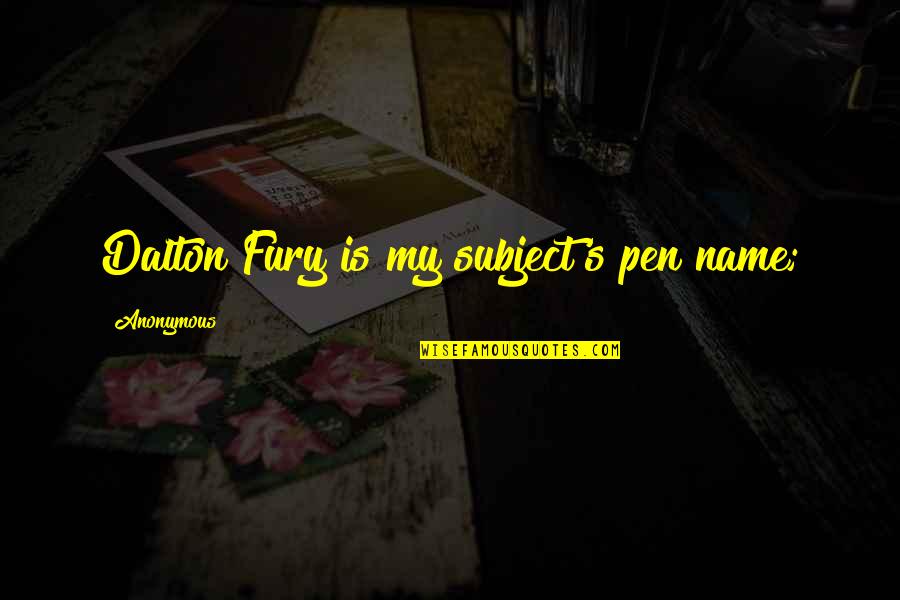 Dalton Fury is my subject's pen name; —
Anonymous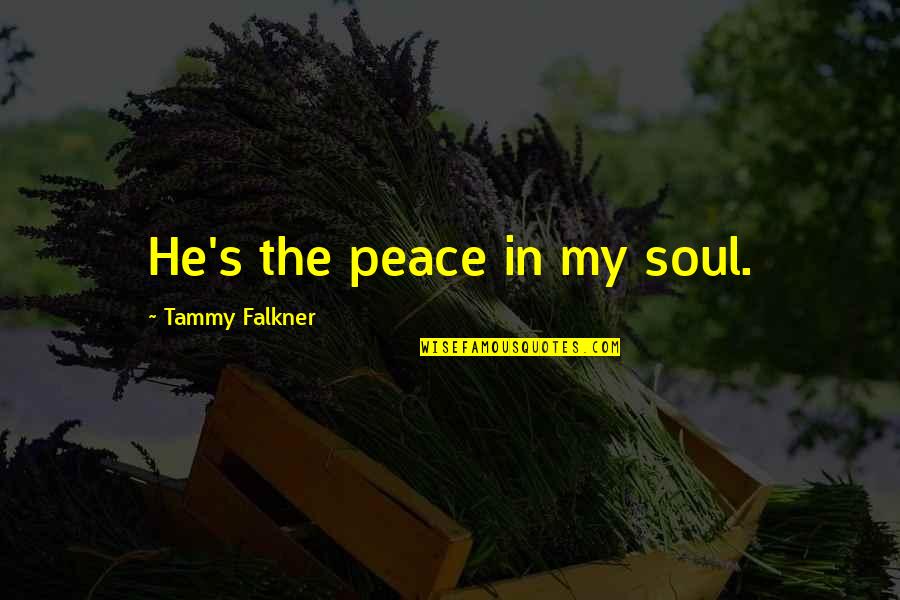 He's the peace in my soul. —
Tammy Falkner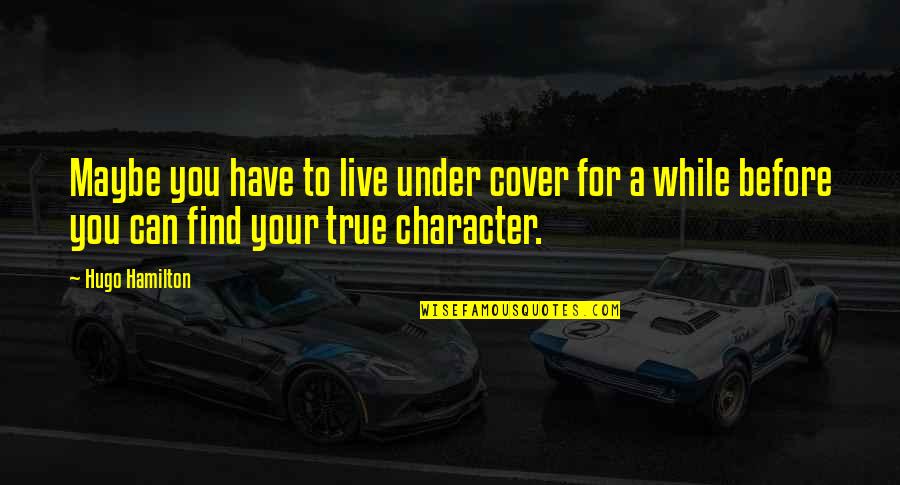 Maybe you have to live under cover for a while before you can find your true character. —
Hugo Hamilton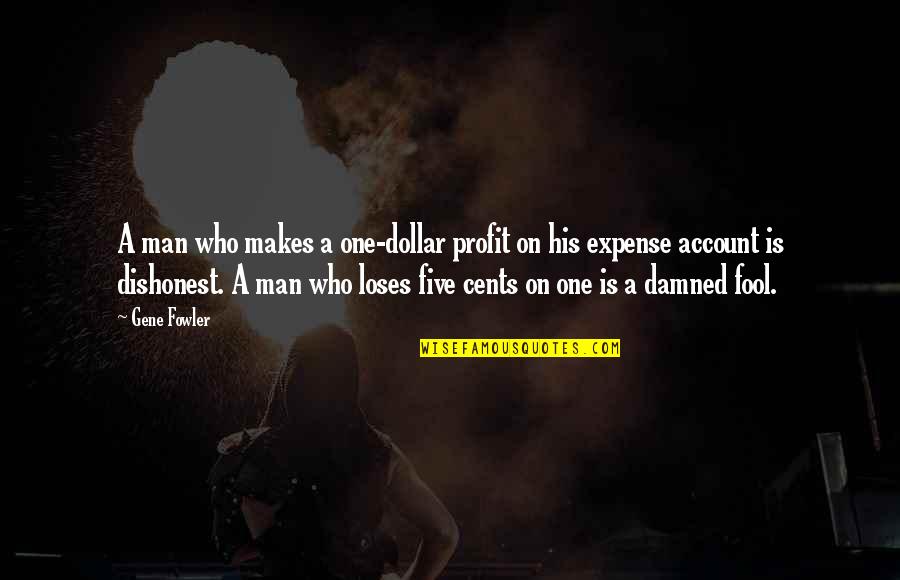 A man who makes a one-dollar profit on his expense account is dishonest. A man who loses five cents on one is a damned fool. —
Gene Fowler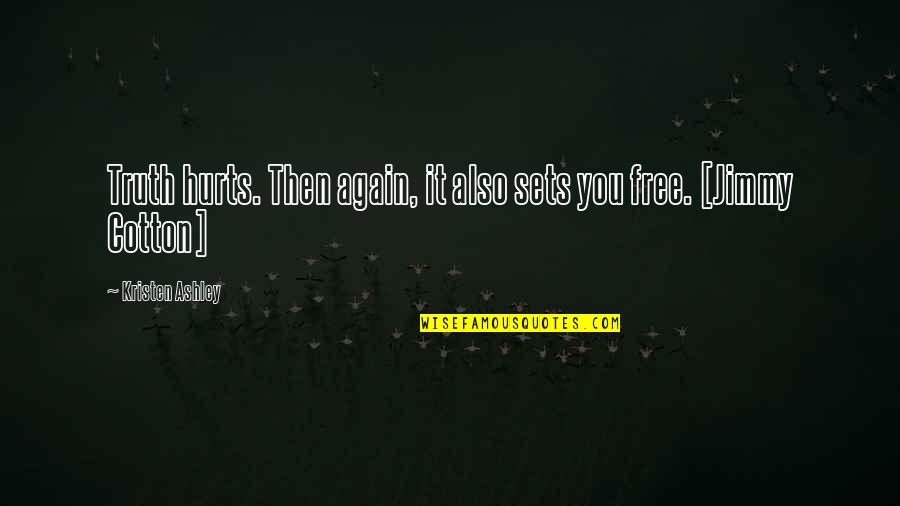 Truth hurts. Then again, it also sets you free. [Jimmy Cotton] —
Kristen Ashley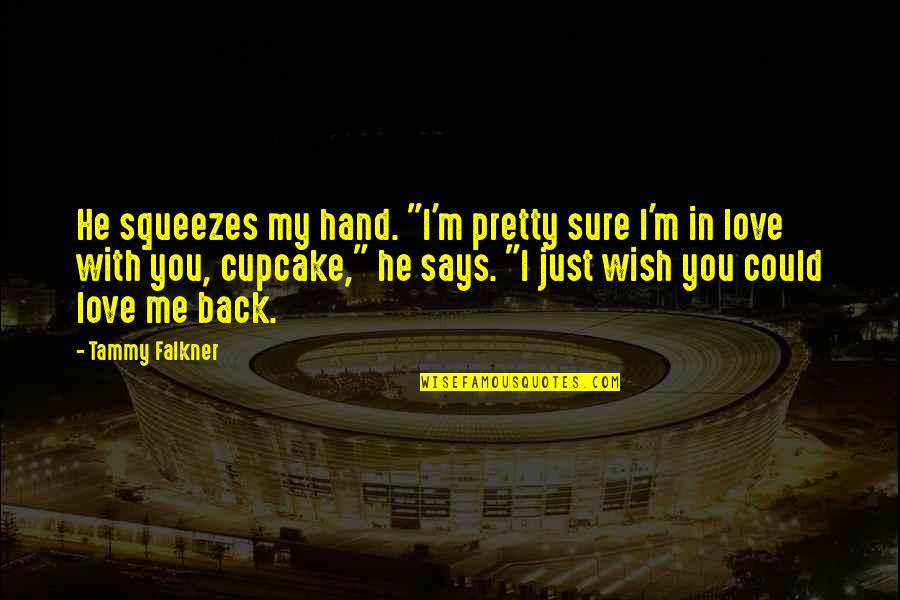 He squeezes my hand. "I'm pretty sure I'm in love with you, cupcake," he says. "I just wish you could love me back. —
Tammy Falkner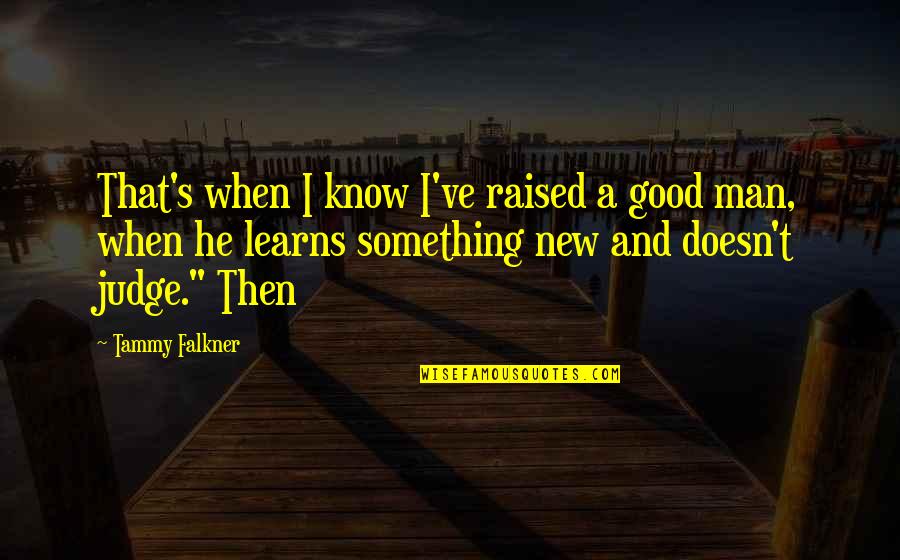 That's when I know I've raised a good man, when he learns something new and doesn't judge." Then —
Tammy Falkner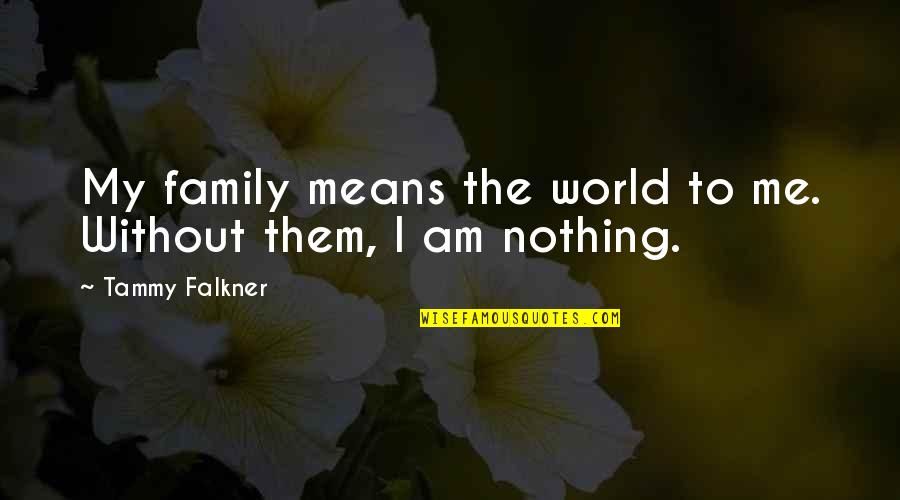 My family means the world to me. Without them, I am nothing. —
Tammy Falkner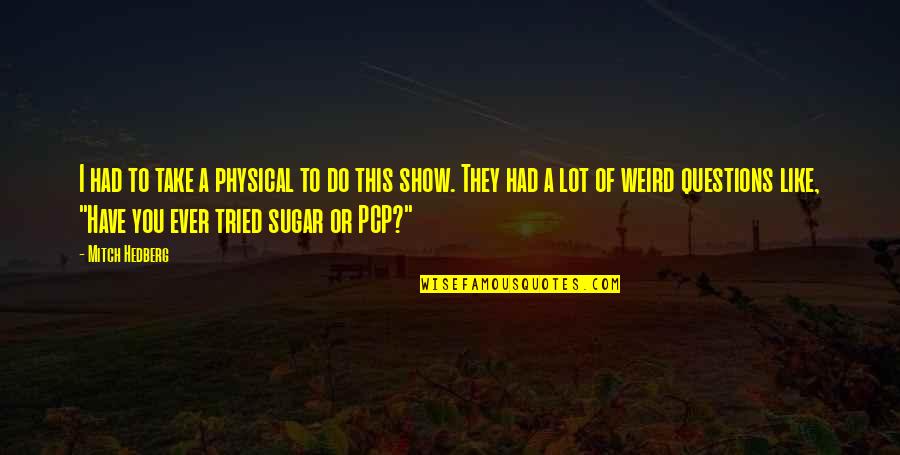 I had to take a physical to do this show. They had a lot of weird questions like, "Have you ever tried sugar or PCP?" —
Mitch Hedberg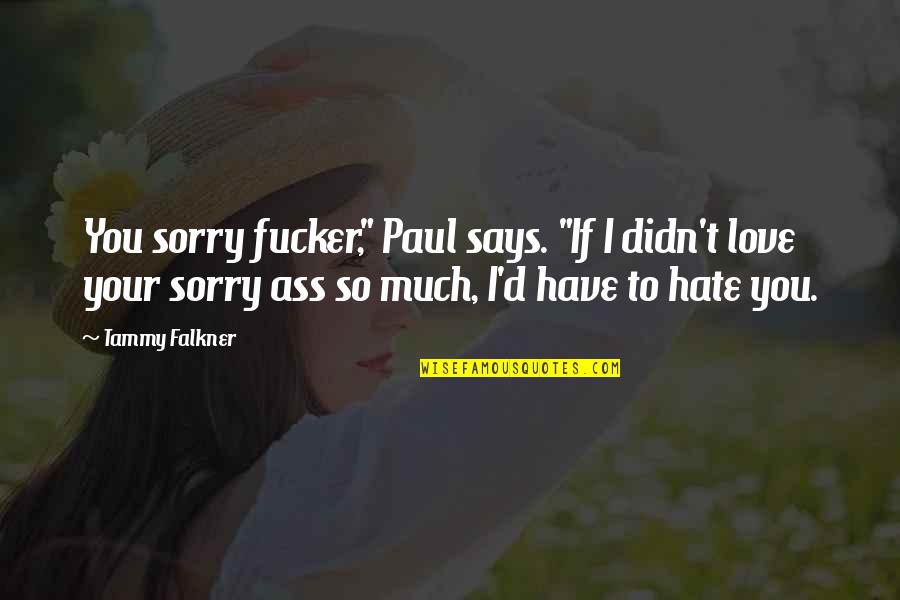 You sorry fucker," Paul says. "If I didn't love your sorry ass so much, I'd have to hate you. —
Tammy Falkner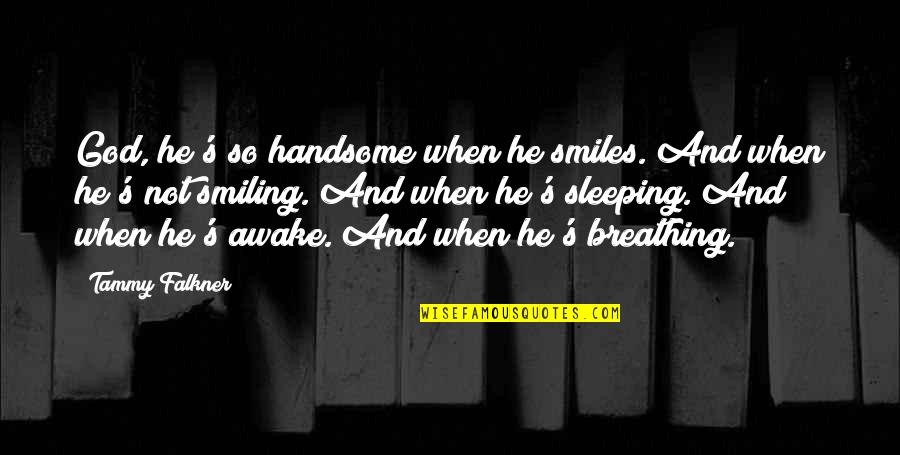 God, he's so handsome when he smiles. And when he's not smiling. And when he's sleeping. And when he's awake. And when he's breathing. —
Tammy Falkner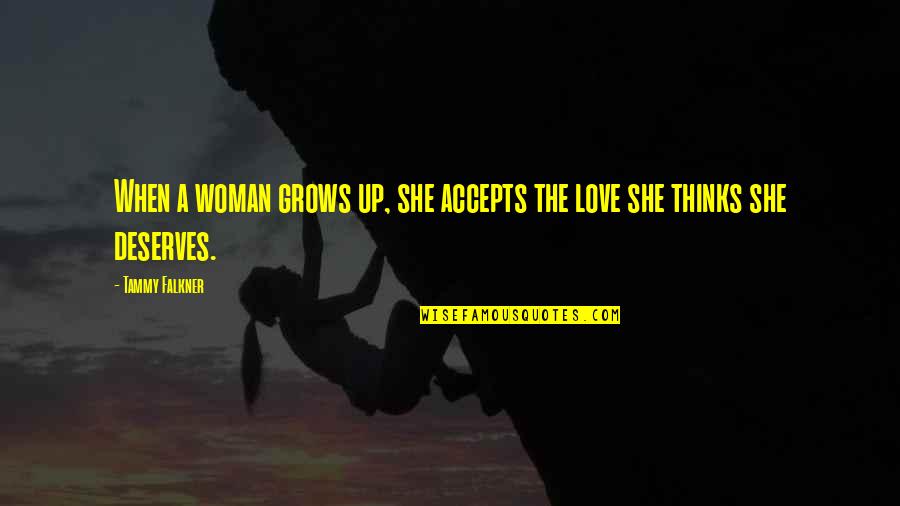 When a woman grows up, she accepts the love she thinks she deserves. —
Tammy Falkner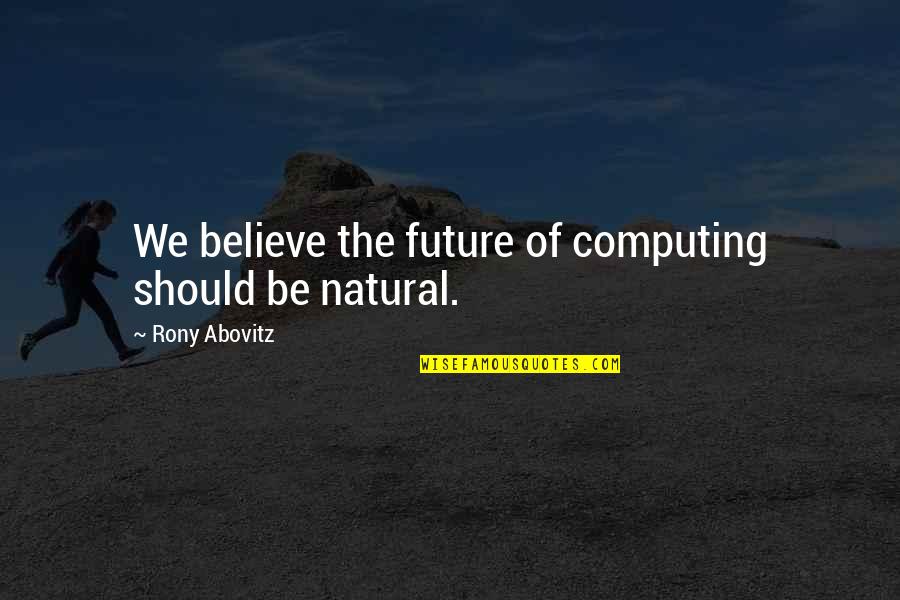 We believe the future of computing should be natural. —
Rony Abovitz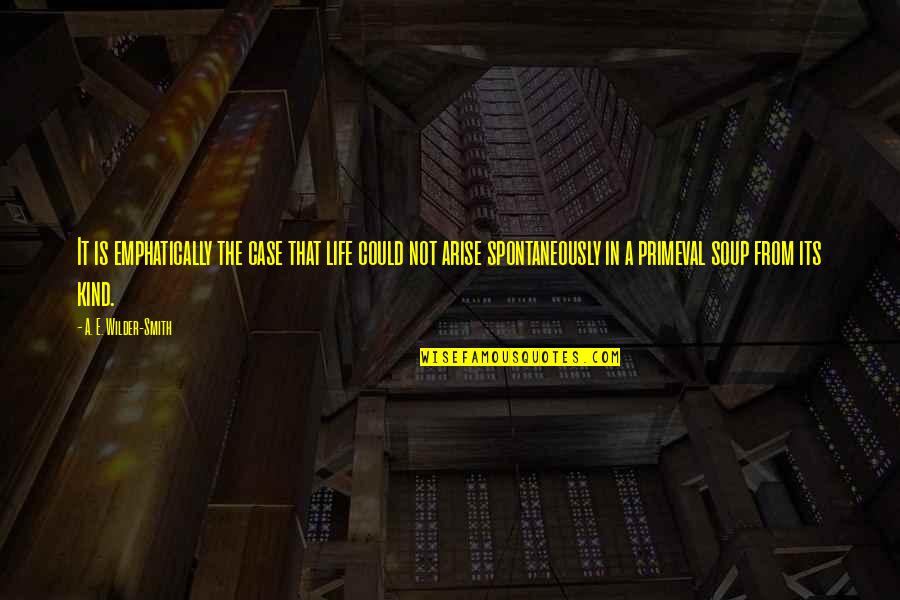 It is emphatically the case that life could not arise spontaneously in a primeval soup from its kind. —
A. E. Wilder-Smith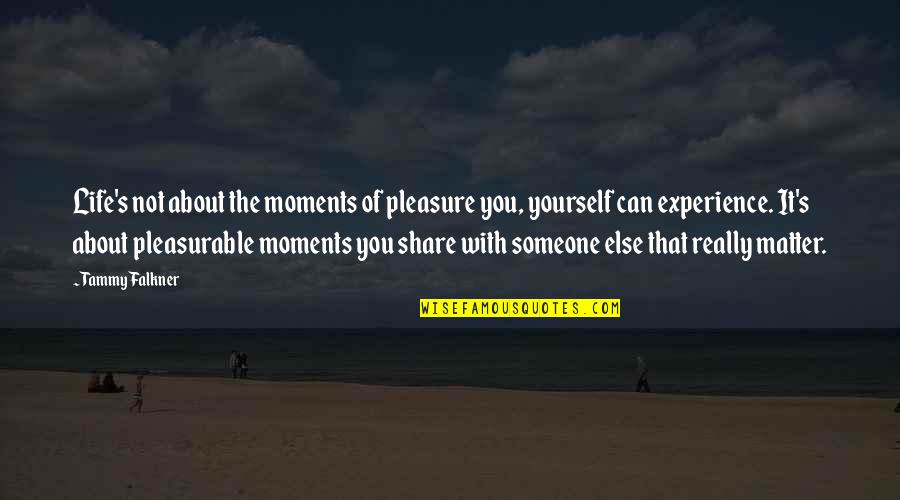 Life's not about the moments of pleasure you, yourself can experience. It's about pleasurable moments you share with someone else that really matter. —
Tammy Falkner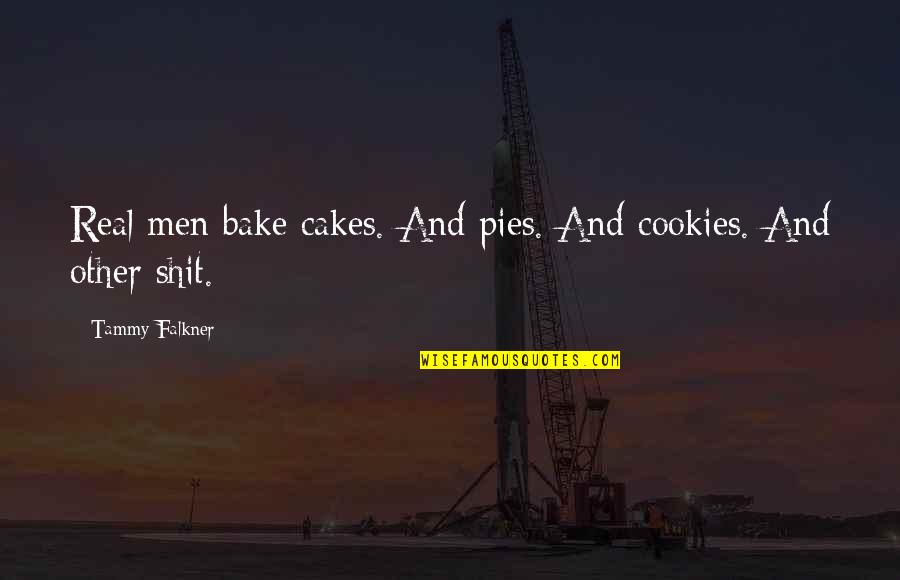 Real men bake cakes. And pies. And cookies. And other shit. —
Tammy Falkner