Stories And Memories Quotes
Collection of top 34 famous quotes about Stories And Memories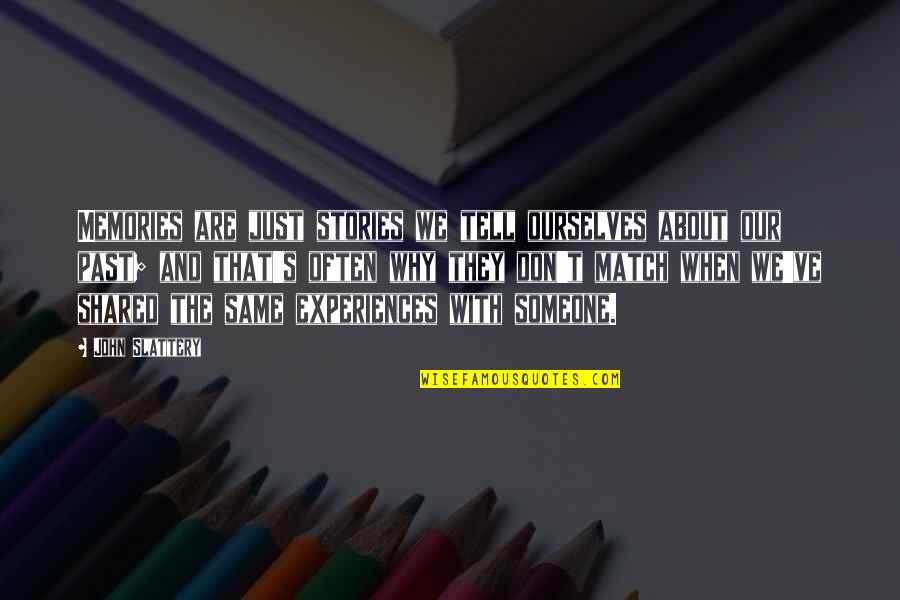 Memories are just stories we tell ourselves about our past; and that's often why they don't match when we've shared the same experiences with someone.
—
John Slattery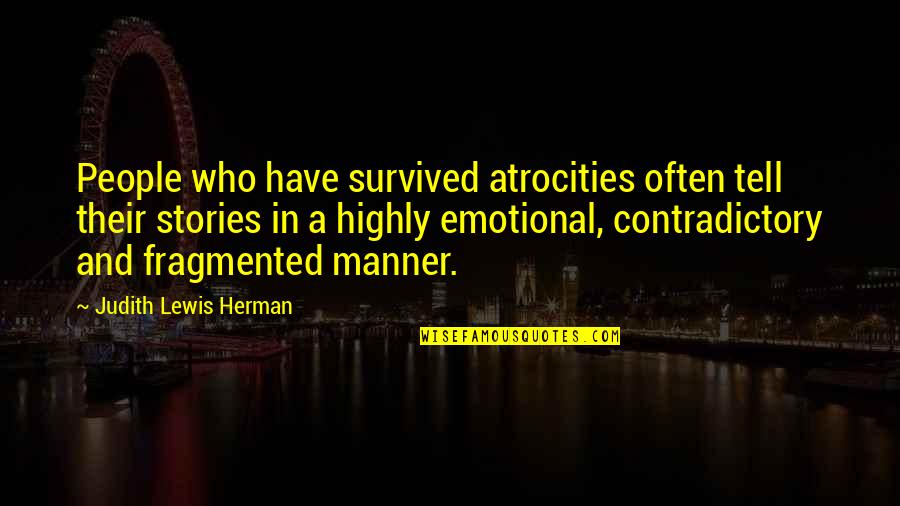 People who have survived atrocities often tell their stories in a highly emotional, contradictory and fragmented manner.
—
Judith Lewis Herman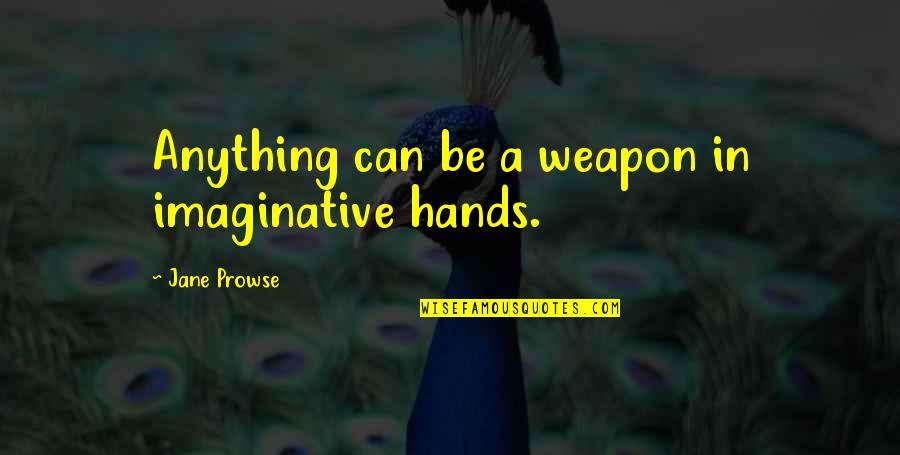 Anything can be a weapon in imaginative hands.
—
Jane Prowse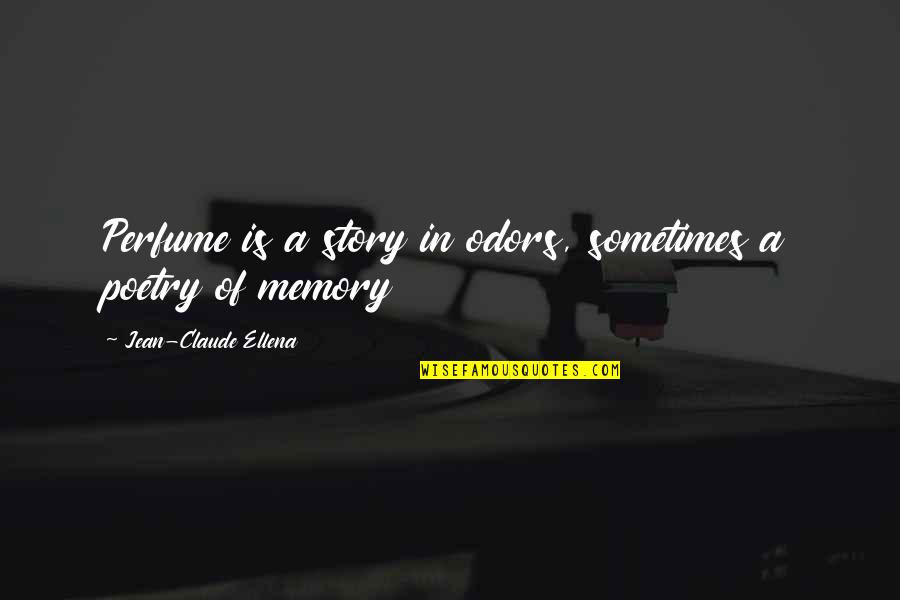 Perfume is a story in odors, sometimes a poetry of memory
—
Jean-Claude Ellena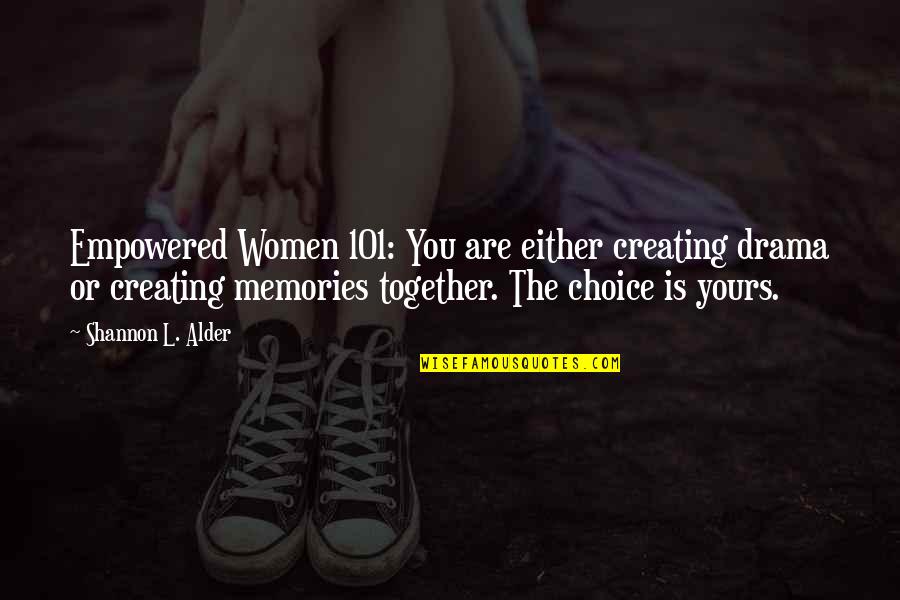 Empowered Women 101: You are either creating drama or creating memories together. The choice is yours.
—
Shannon L. Alder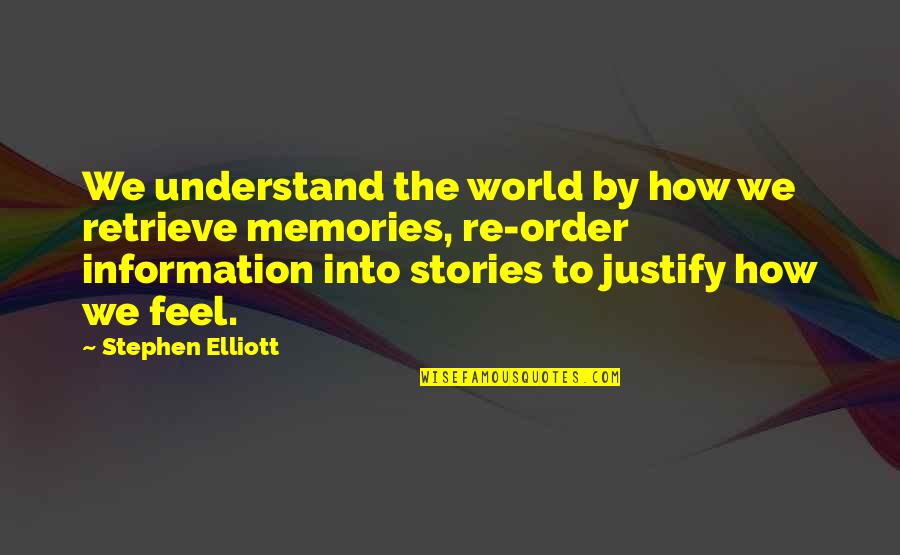 We understand the world by how we retrieve memories, re-order information into stories to justify how we feel.
—
Stephen Elliott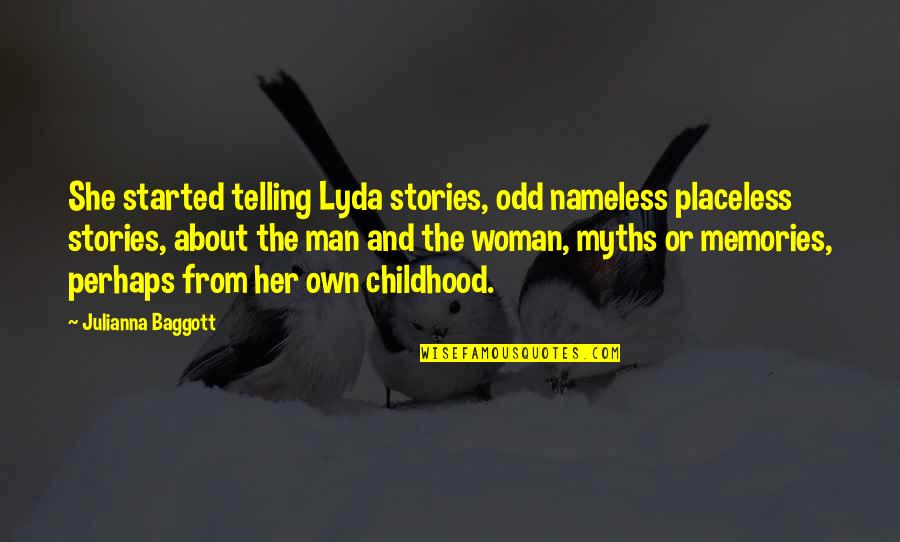 She started telling Lyda stories, odd nameless placeless stories, about the man and the woman, myths or memories, perhaps from her own childhood.
—
Julianna Baggott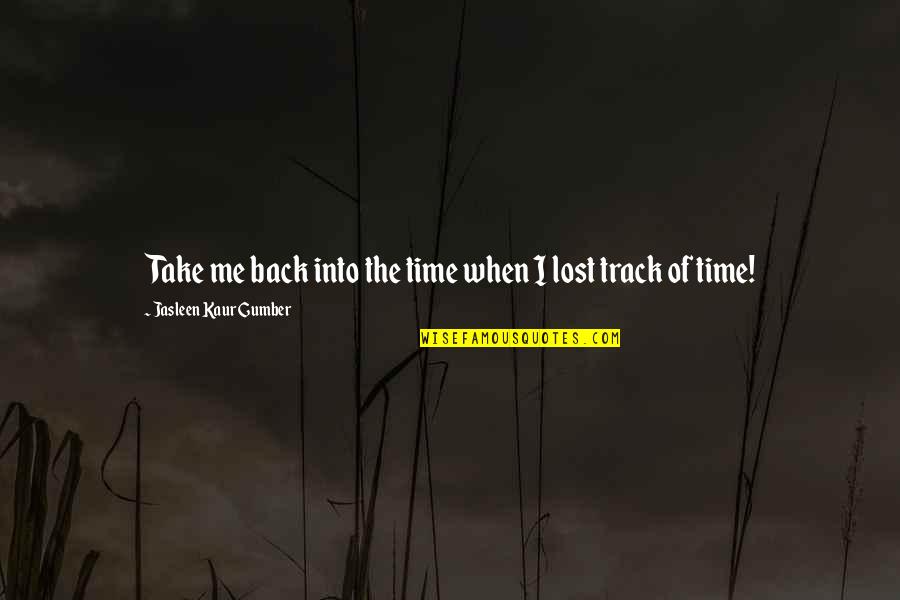 Take me back into the time when I lost track of time!
—
Jasleen Kaur Gumber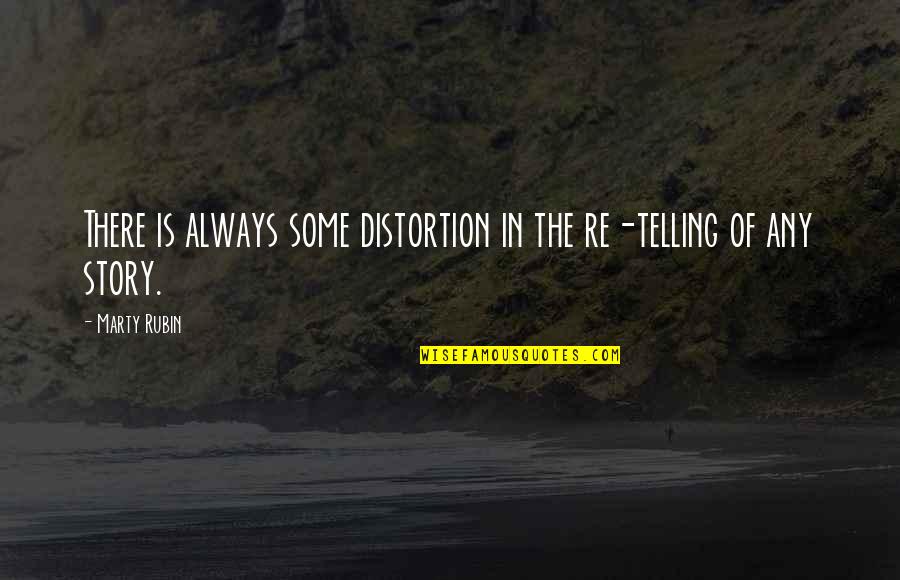 There is always some distortion in the re-telling of any story. —
Marty Rubin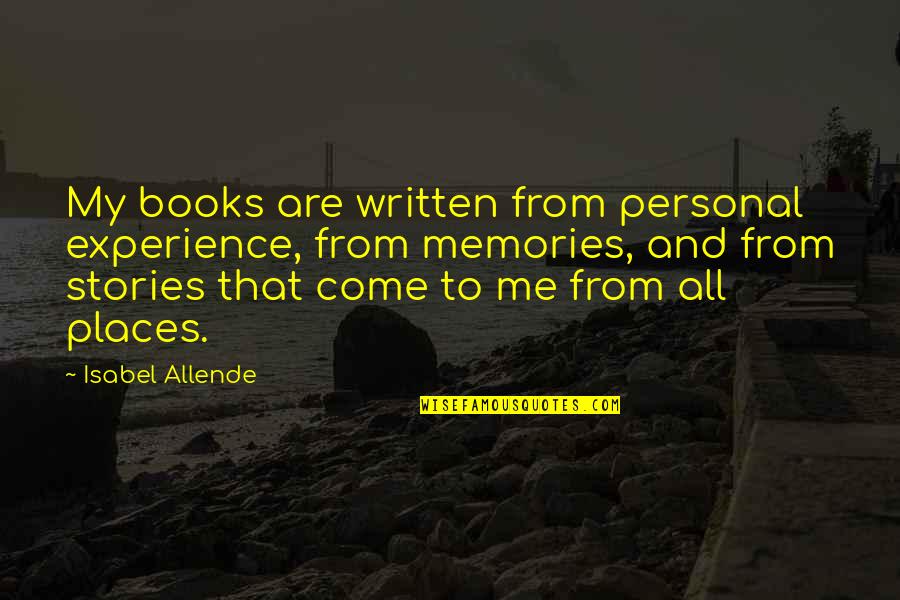 My books are written from personal experience, from memories, and from stories that come to me from all places. —
Isabel Allende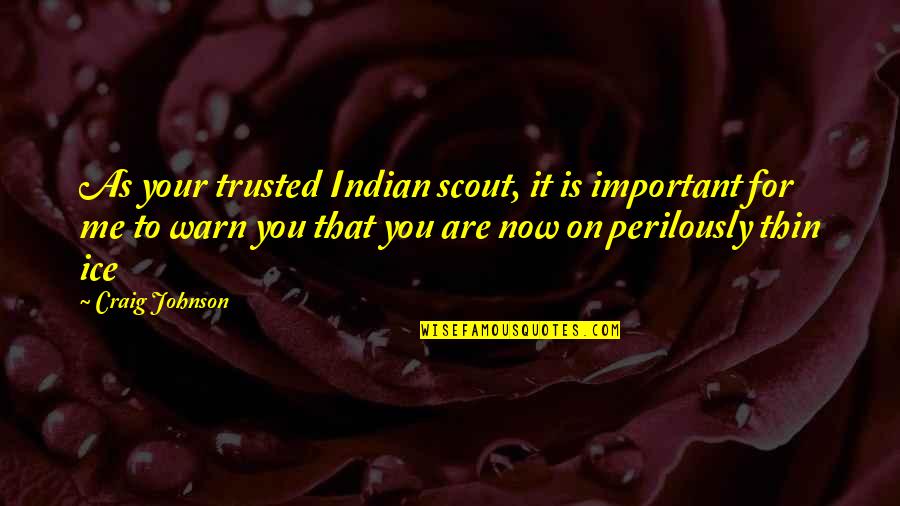 As your trusted Indian scout, it is important for me to warn you that you are now on perilously thin ice —
Craig Johnson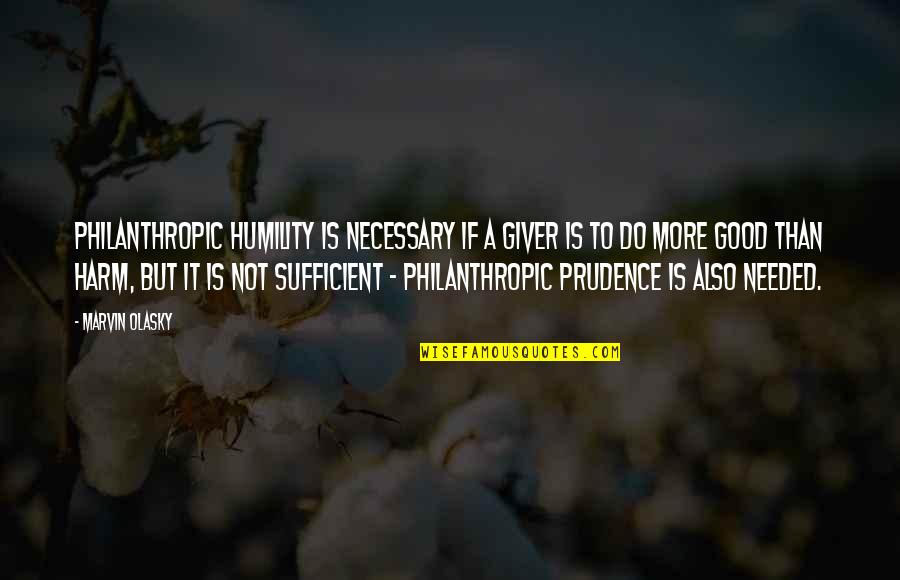 Philanthropic humility is necessary if a giver is to do more good than harm, but it is not sufficient - philanthropic prudence is also needed. —
Marvin Olasky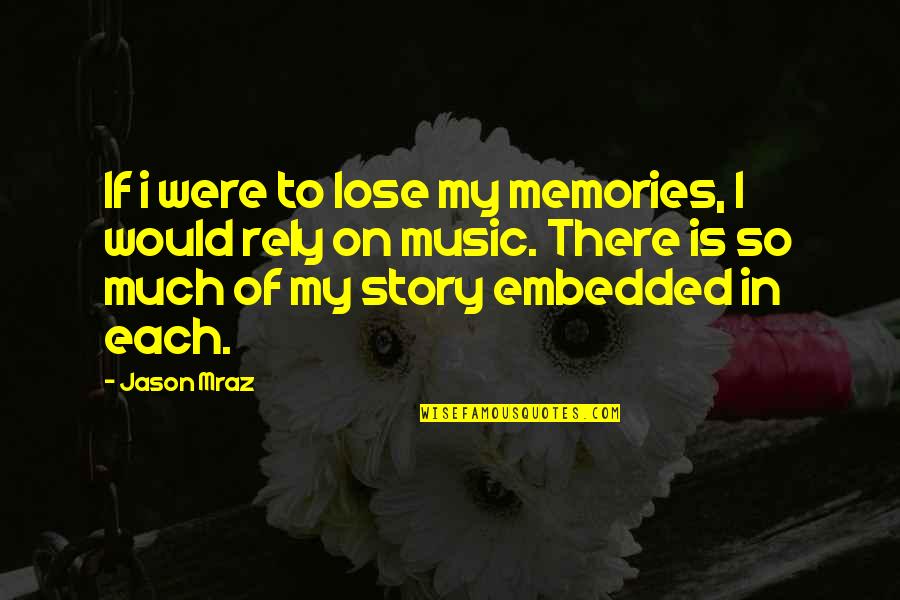 If i were to lose my memories, I would rely on music. There is so much of my story embedded in each. —
Jason Mraz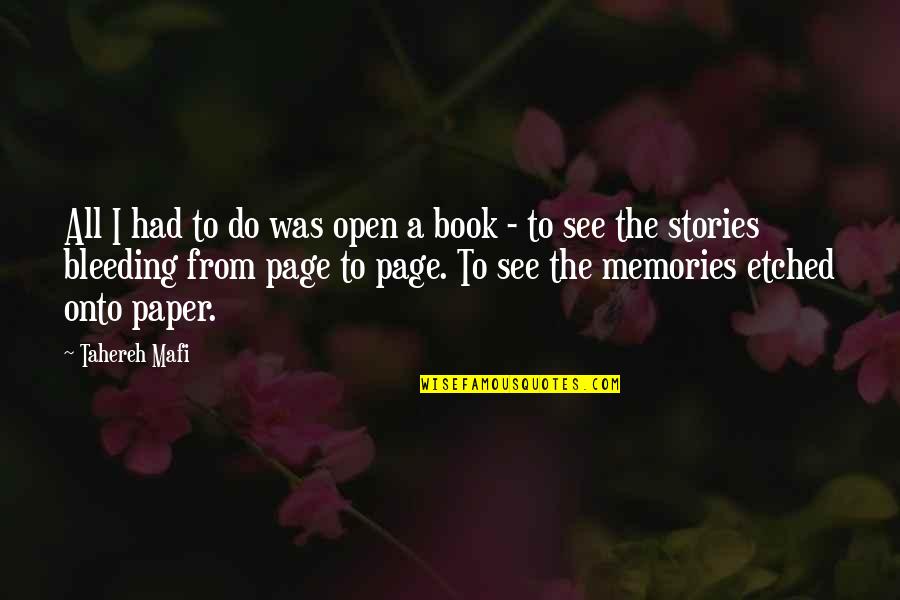 All I had to do was open a book - to see the stories bleeding from page to page. To see the memories etched onto paper. —
Tahereh Mafi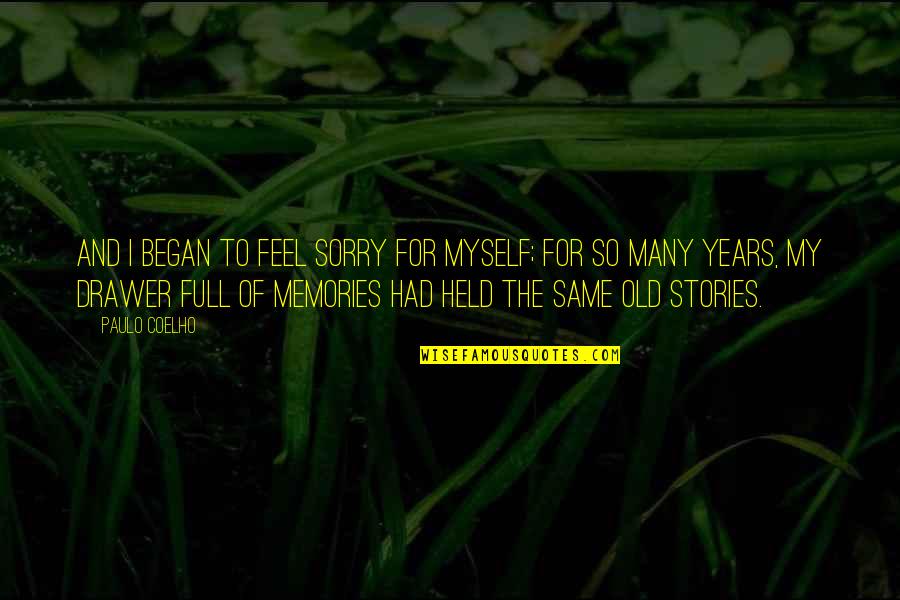 And I began to feel sorry for myself; for so many years, my drawer full of memories had held the same old stories. —
Paulo Coelho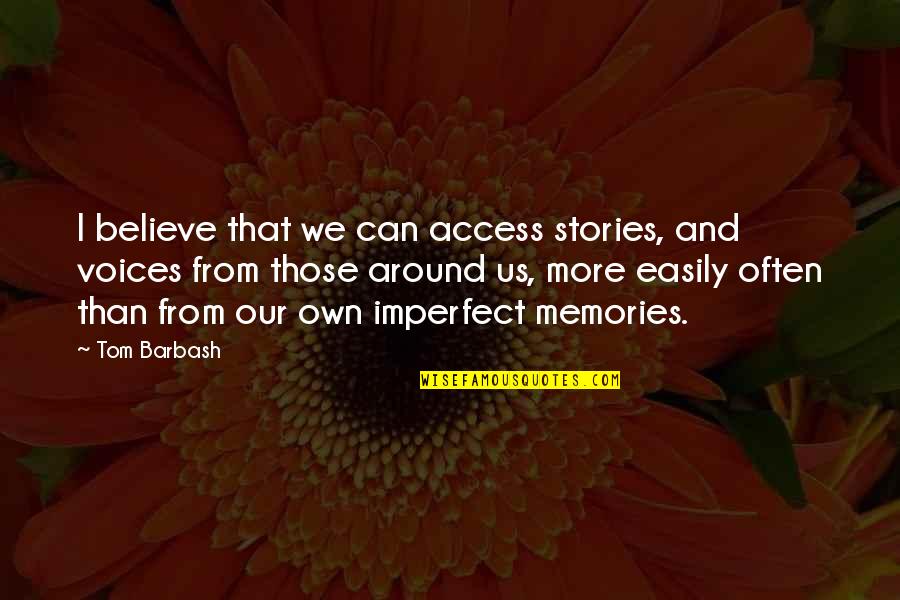 I believe that we can access stories, and voices from those around us, more easily often than from our own imperfect memories. —
Tom Barbash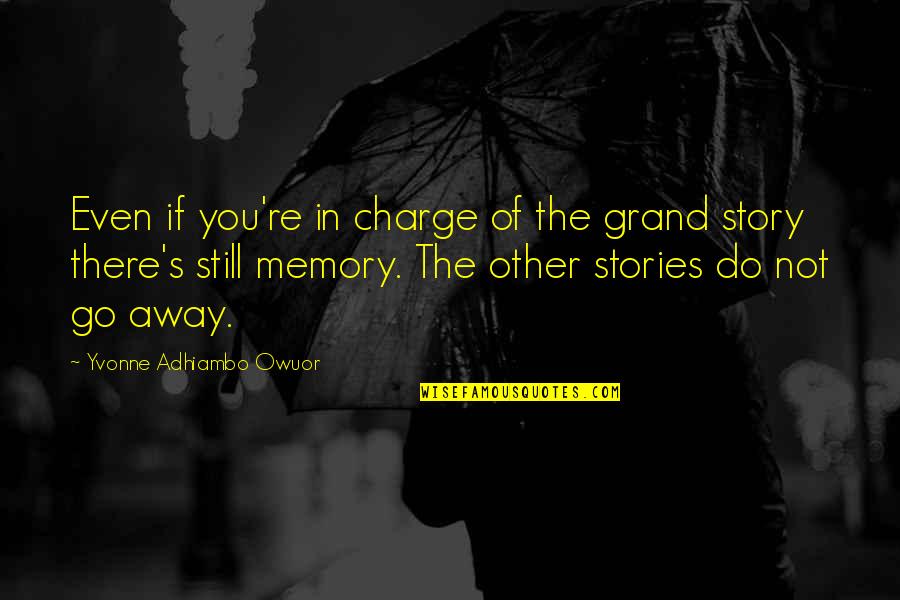 Even if you're in charge of the grand story there's still memory. The other stories do not go away. —
Yvonne Adhiambo Owuor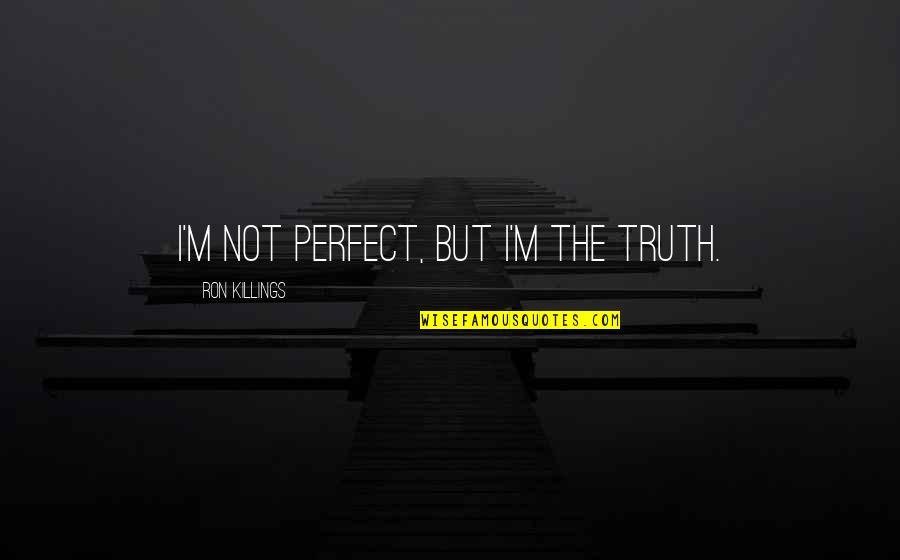 I'm not perfect, but I'm the truth. —
Ron Killings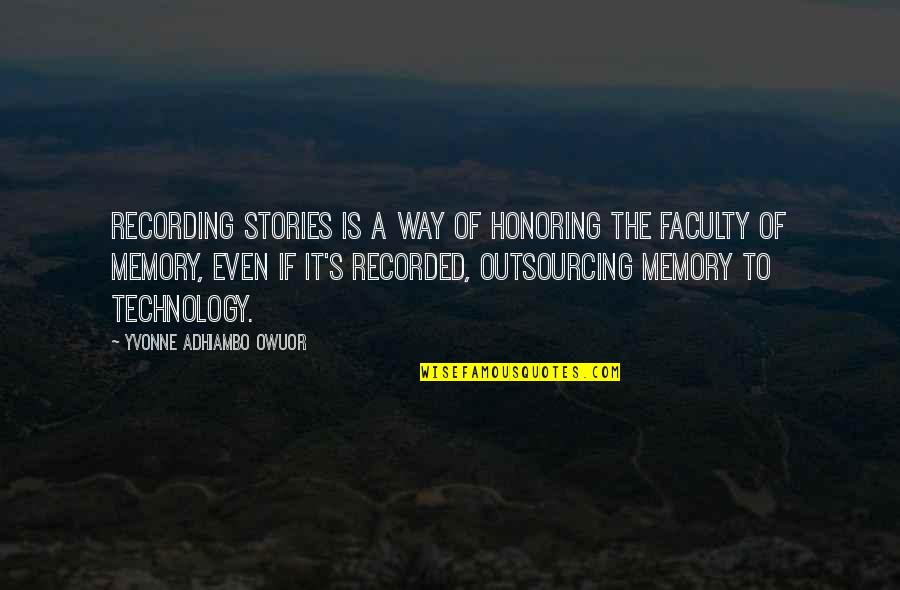 Recording stories is a way of honoring the faculty of memory, even if it's recorded, outsourcing memory to technology. —
Yvonne Adhiambo Owuor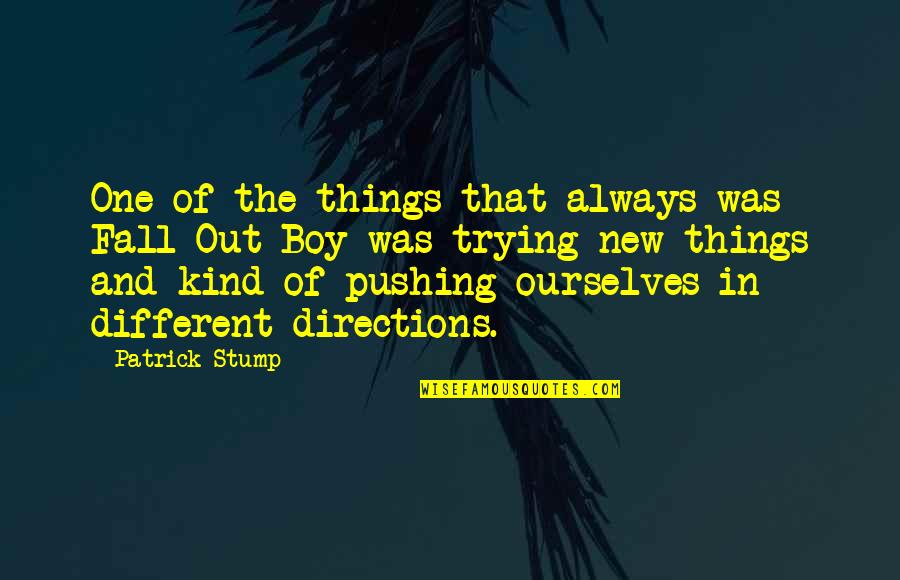 One of the things that always was Fall Out Boy was trying new things and kind of pushing ourselves in different directions. —
Patrick Stump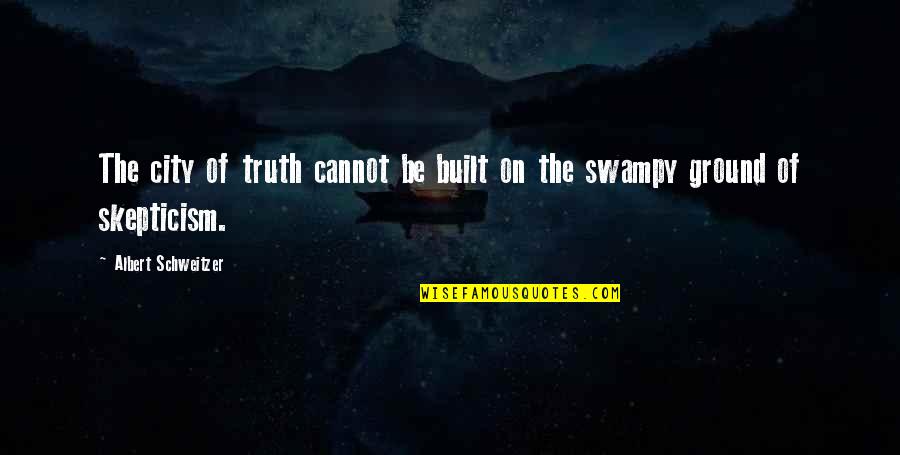 The city of truth cannot be built on the swampy ground of skepticism. —
Albert Schweitzer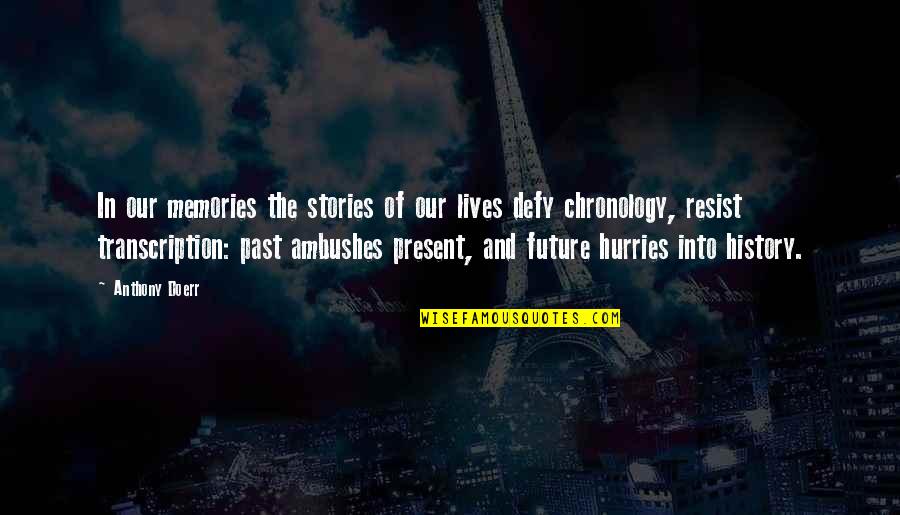 In our memories the stories of our lives defy chronology, resist transcription: past ambushes present, and future hurries into history. —
Anthony Doerr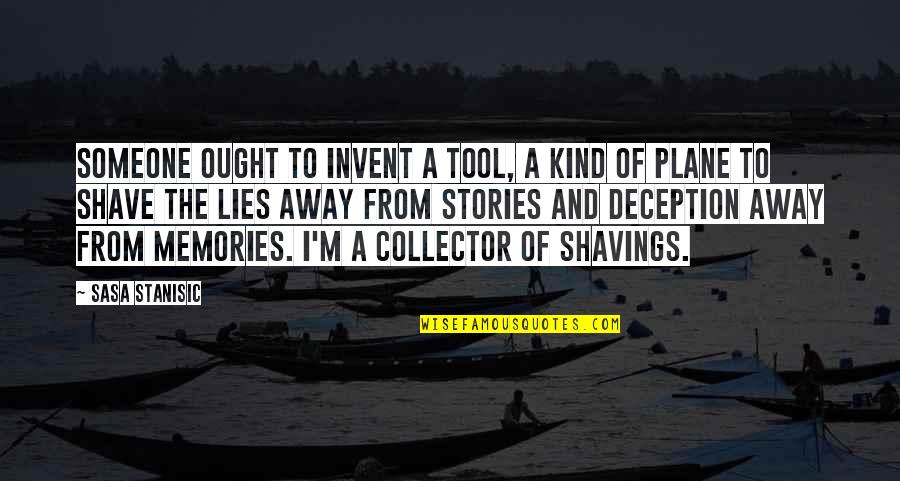 Someone ought to invent a tool, a kind of plane to shave the lies away from stories and deception away from memories. I'm a collector of shavings. —
Sasa Stanisic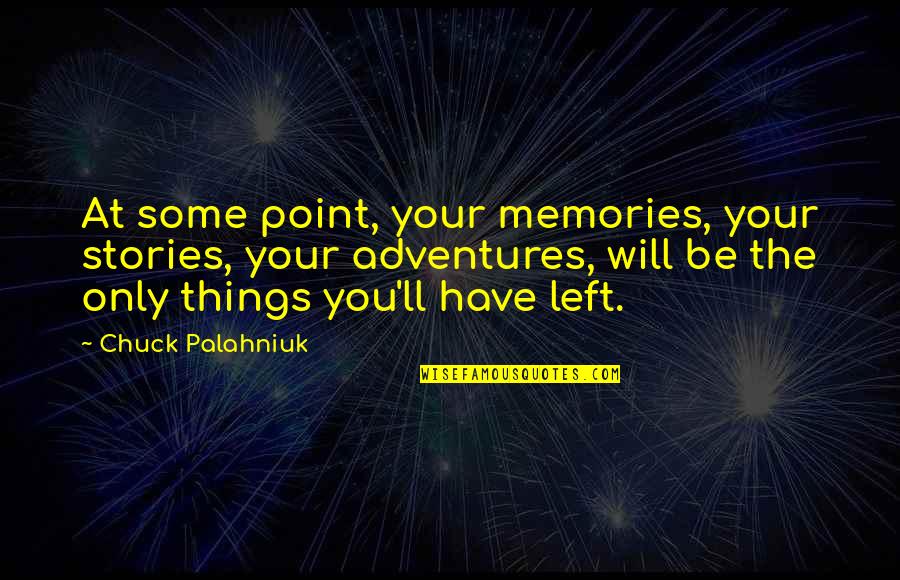 At some point, your memories, your stories, your adventures, will be the only things you'll have left. —
Chuck Palahniuk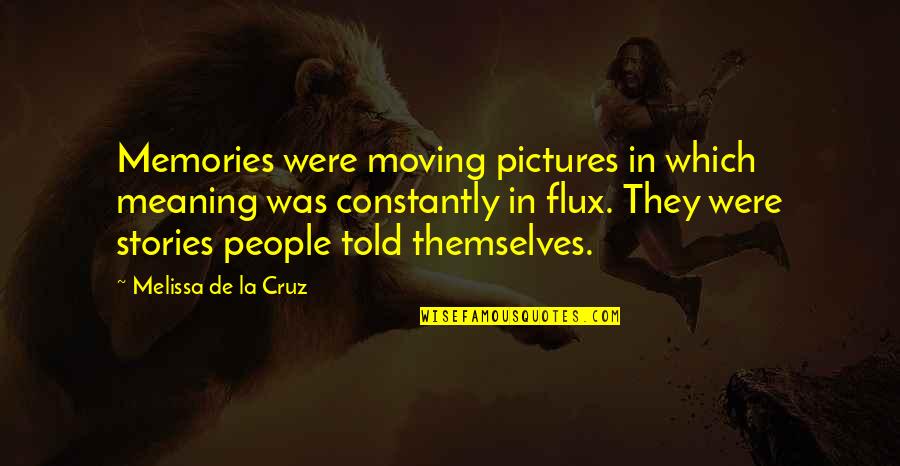 Memories were moving pictures in which meaning was constantly in flux. They were stories people told themselves. —
Melissa De La Cruz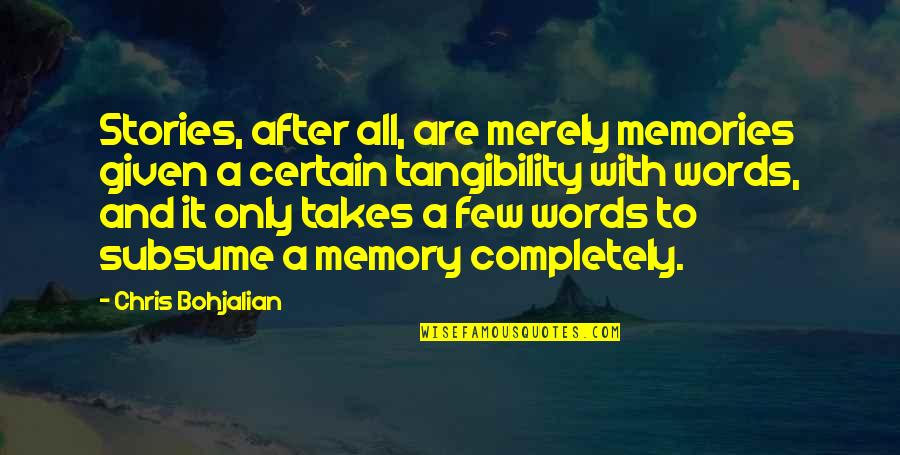 Stories, after all, are merely memories given a certain tangibility with words, and it only takes a few words to subsume a memory completely. —
Chris Bohjalian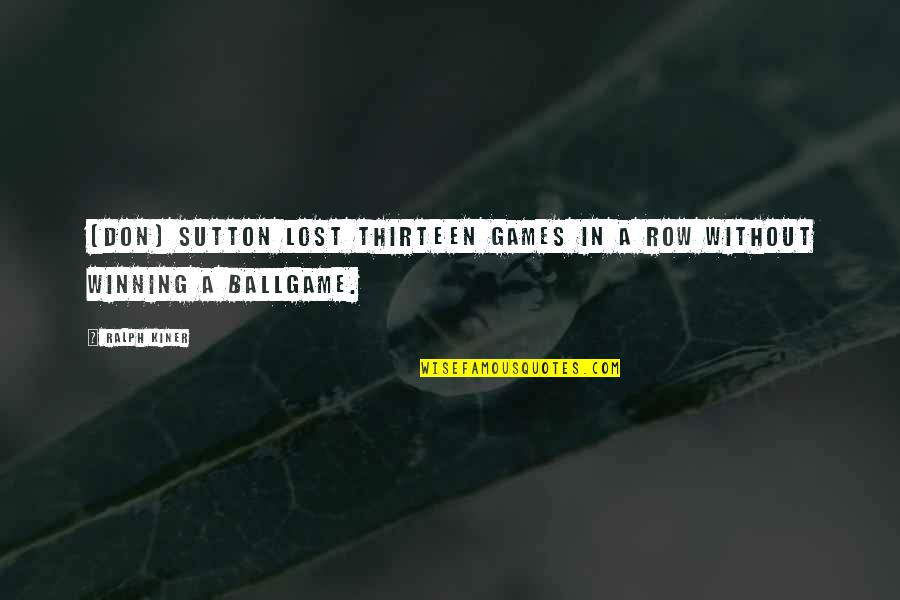 (Don) Sutton
lost thirteen games in a row without winning a ballgame. —
Ralph Kiner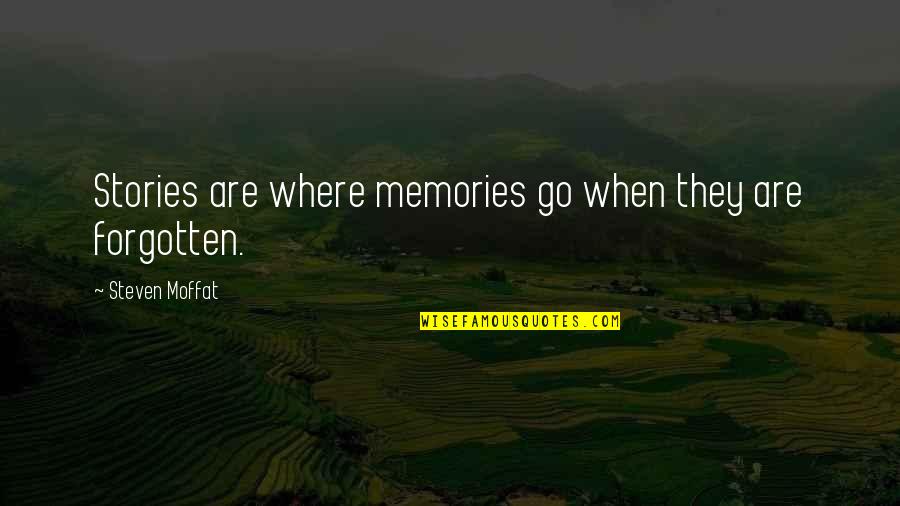 Stories are where memories go when they are forgotten. —
Steven Moffat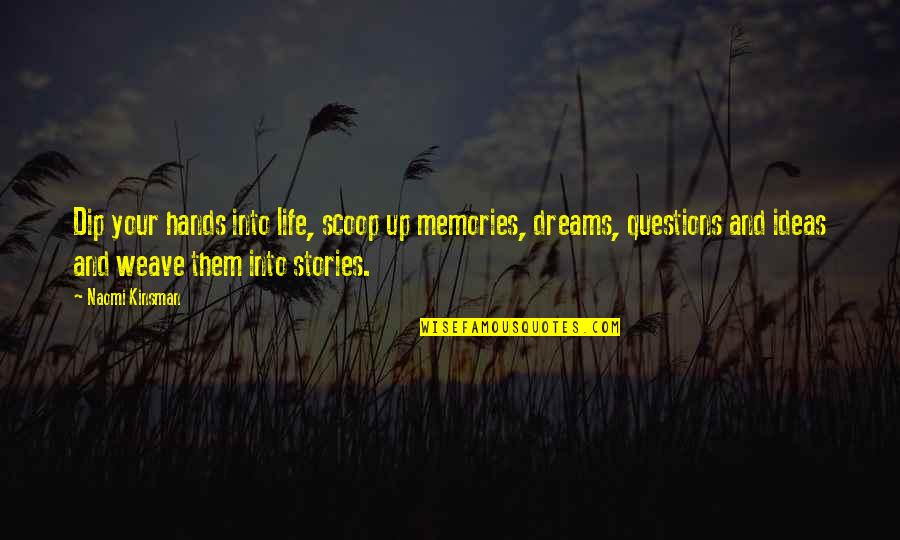 Dip your hands into life, scoop up memories, dreams, questions and ideas and weave them into stories. —
Naomi Kinsman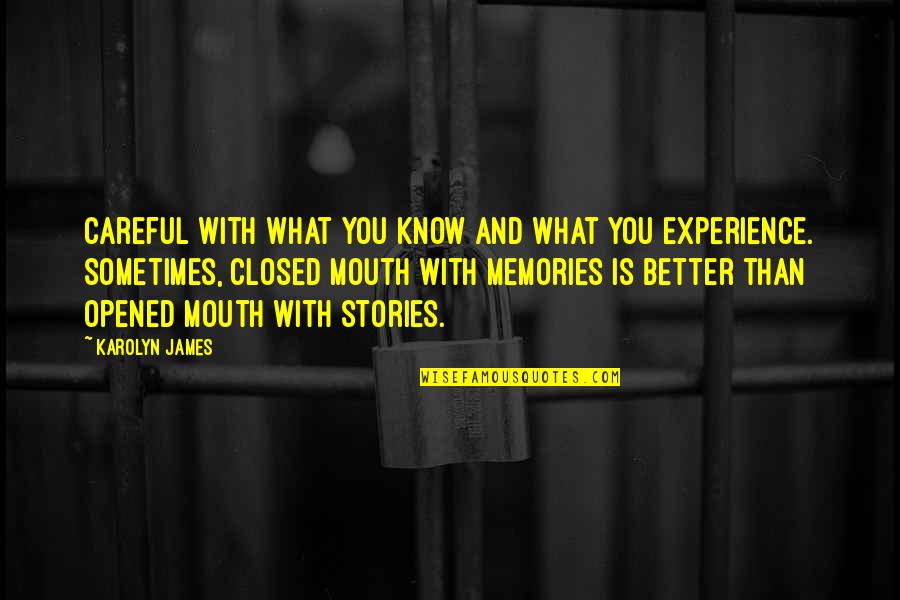 Careful with what you know and what you experience. Sometimes, closed mouth with memories is better than opened mouth with stories. —
Karolyn James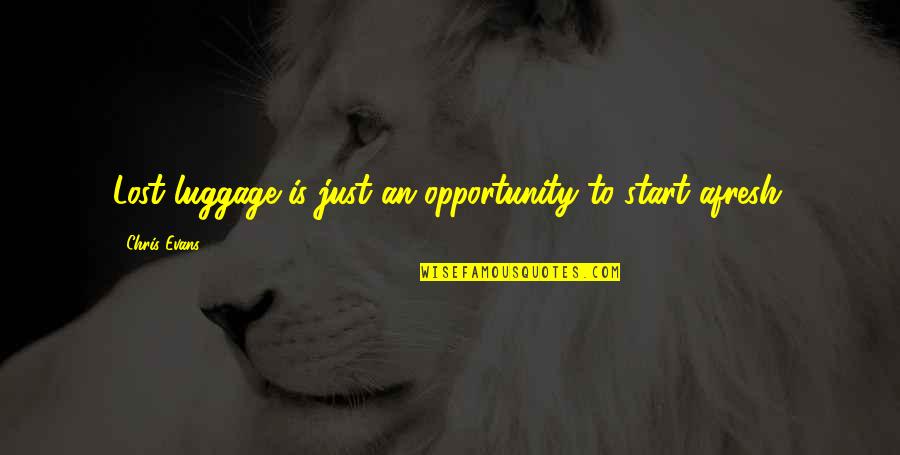 Lost luggage is just an opportunity to start afresh. —
Chris Evans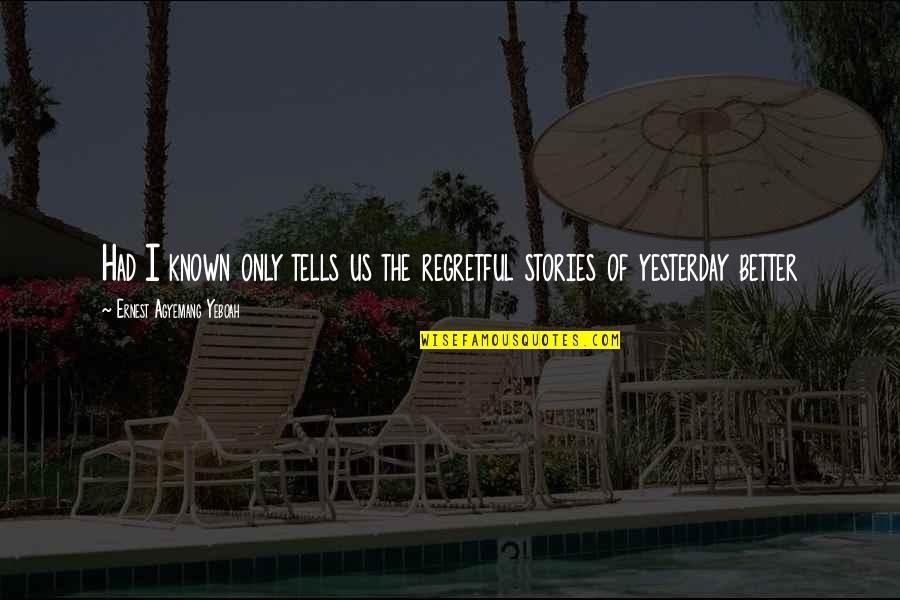 Had I known only tells us the regretful stories of yesterday better —
Ernest Agyemang Yeboah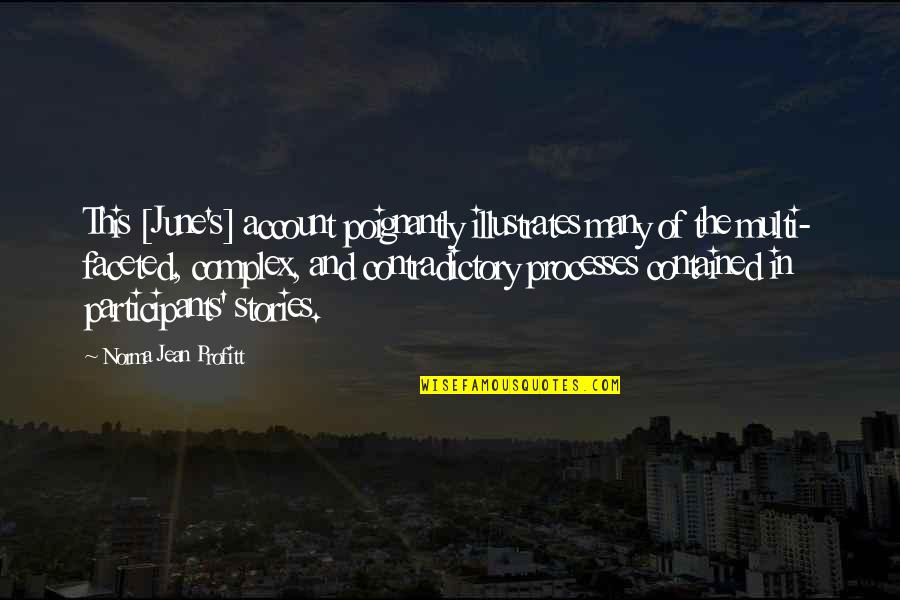 This [June's] account poignantly illustrates many of the multi- faceted, complex, and contradictory processes contained in participants' stories. —
Norma Jean Profitt