Christmas Holidays Quotes
Collection of top 45 famous quotes about Christmas Holidays
Christmas Holidays Quotes & Sayings
Happy to read and share the best inspirational Christmas Holidays quotes, sayings and quotations on Wise Famous Quotes.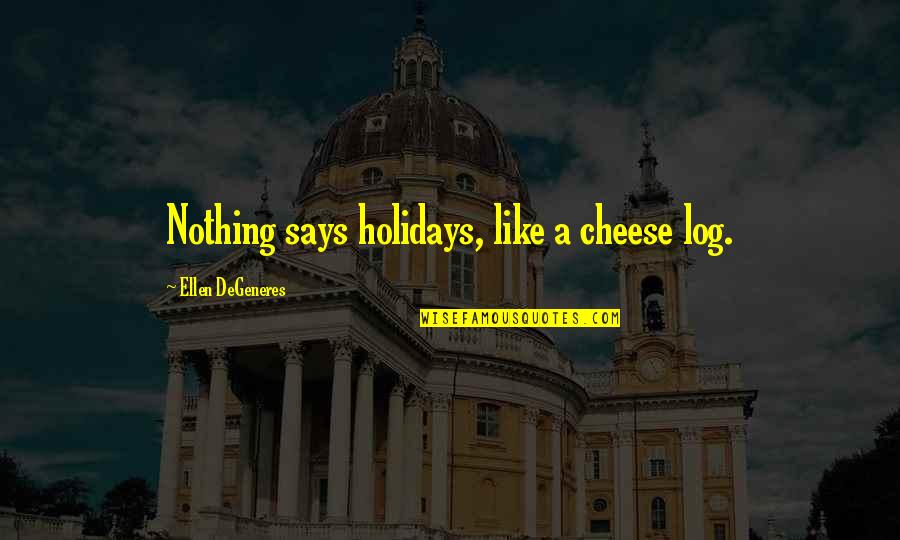 Nothing says holidays, like a cheese log.
—
Ellen DeGeneres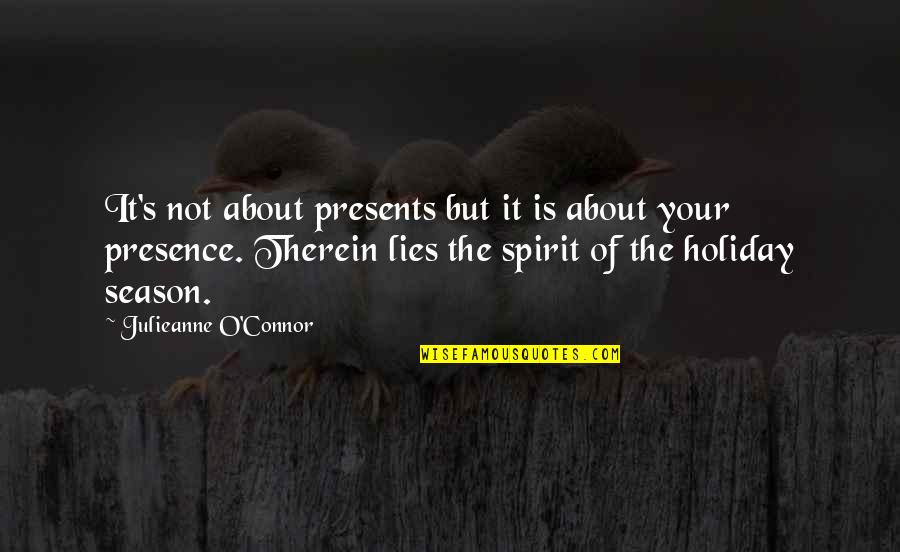 It's not about presents but it is about your presence. Therein lies the spirit of the holiday season.
—
Julieanne O'Connor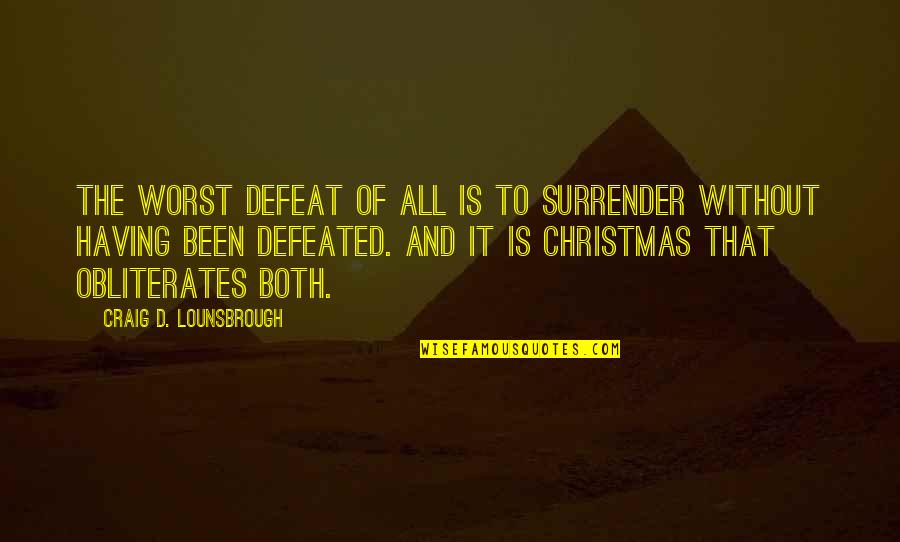 The worst defeat of all is to surrender without having been defeated. And it is Christmas that obliterates both.
—
Craig D. Lounsbrough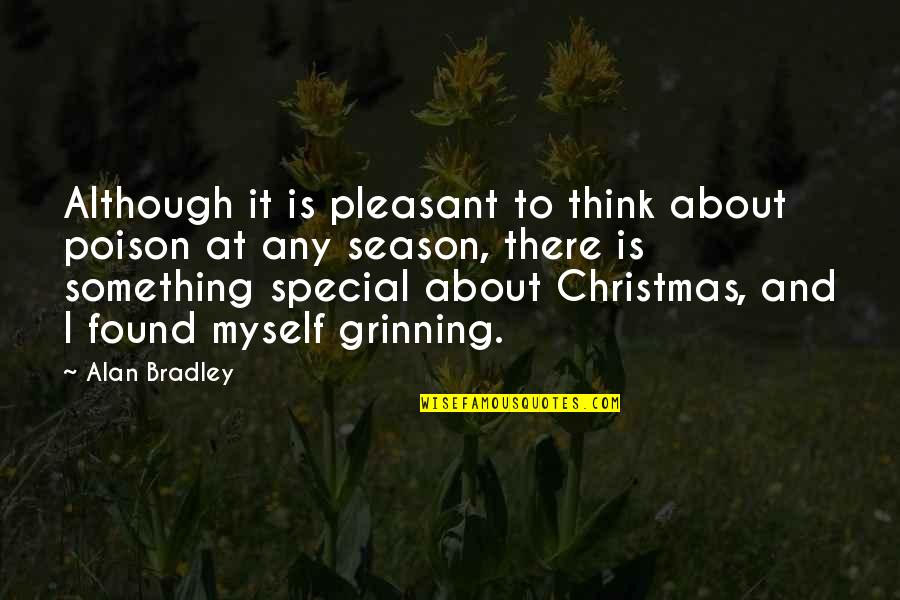 Although it is pleasant to think about poison at any season, there is something special about Christmas, and I found myself grinning.
—
Alan Bradley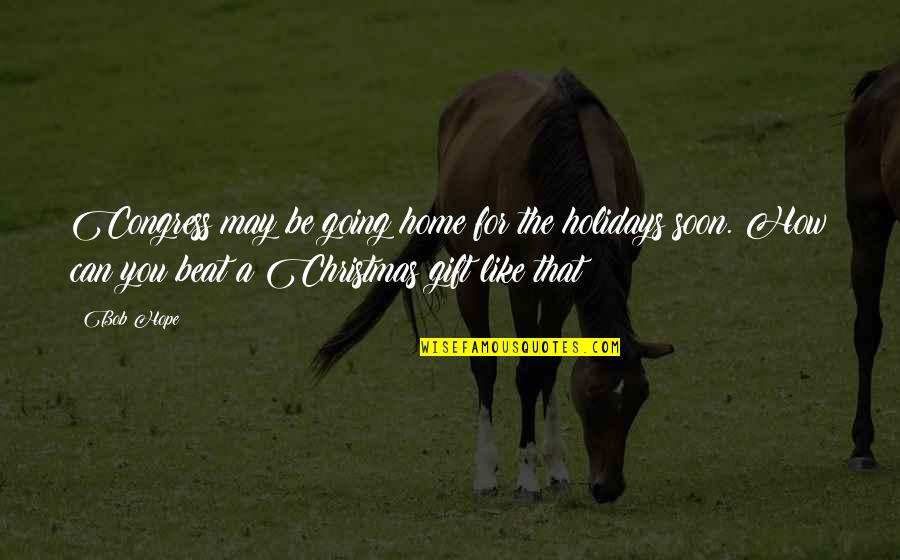 Congress may be going home for the holidays soon. How can you beat a Christmas gift like that?
—
Bob Hope
Christmas is a whisper of peace and a sigh of hope on the lips of love. —
Richelle E. Goodrich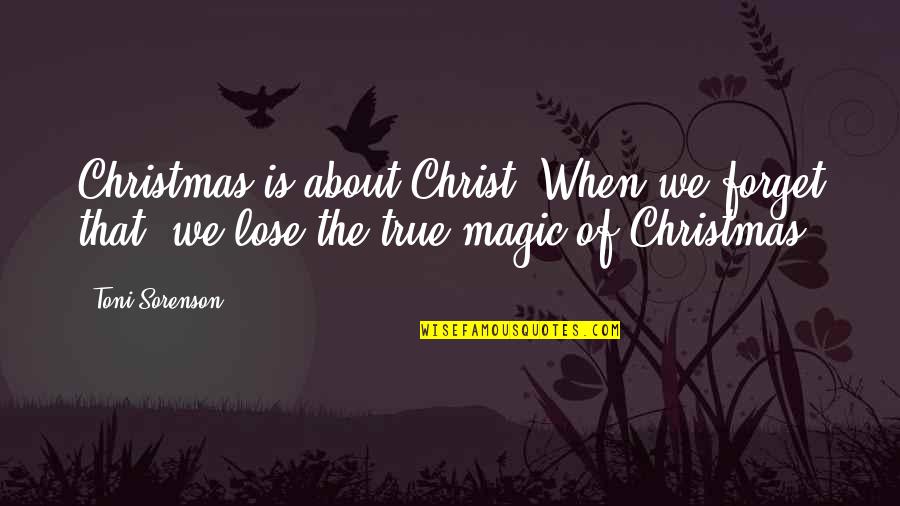 Christmas is about Christ. When we forget that, we lose the true magic of Christmas. —
Toni Sorenson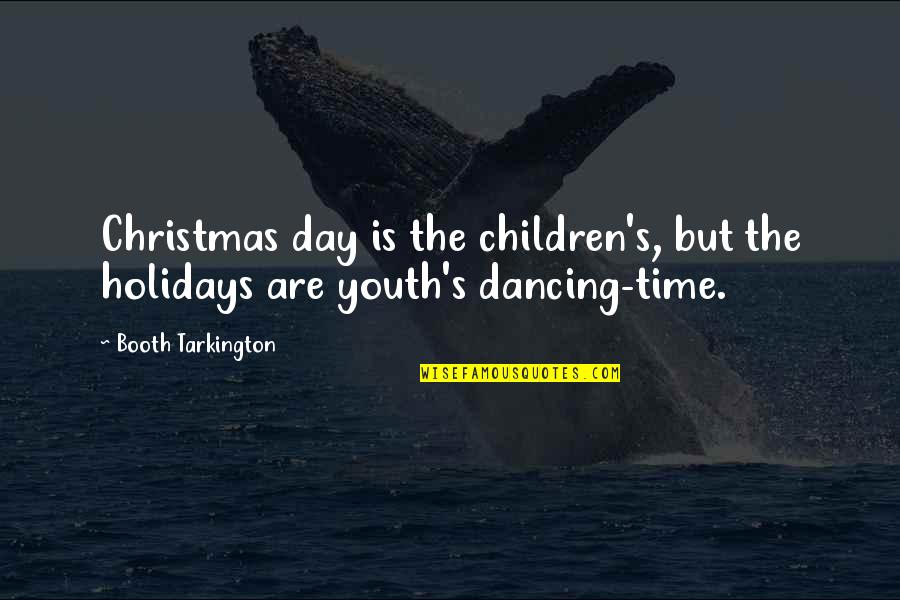 Christmas day is the children's, but the holidays are youth's dancing-time. —
Booth Tarkington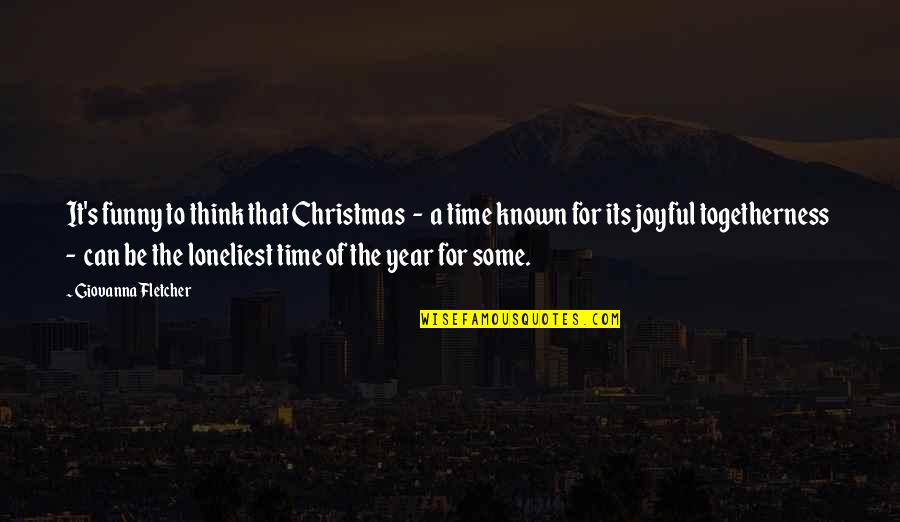 It's funny to think that Christmas - a time known for its joyful togetherness - can be the loneliest time of the year for some. —
Giovanna Fletcher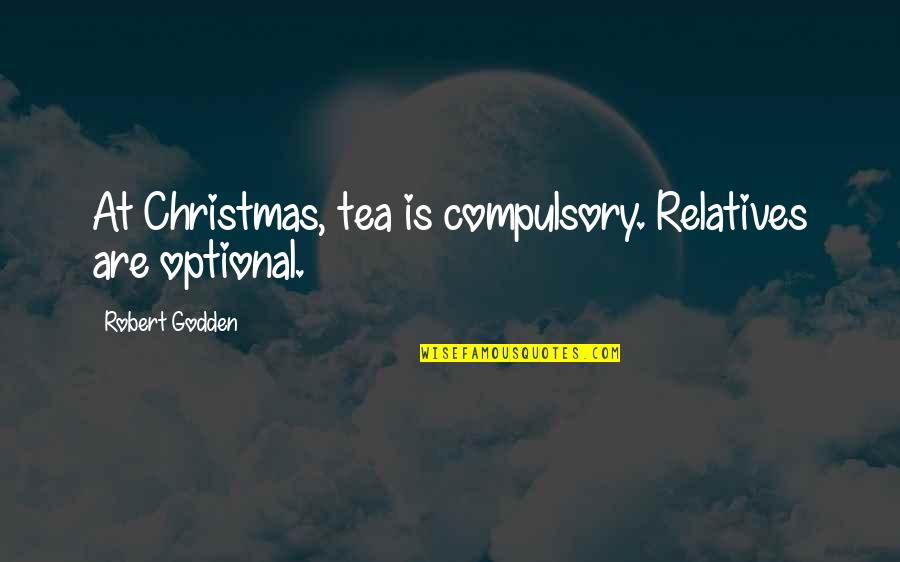 At Christmas, tea is compulsory. Relatives are optional. —
Robert Godden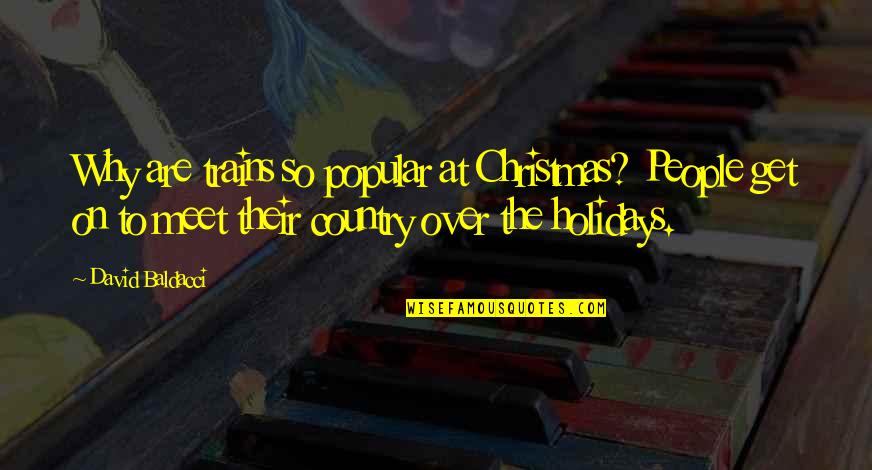 Why are trains so popular at Christmas? People get on to meet their country over the holidays. —
David Baldacci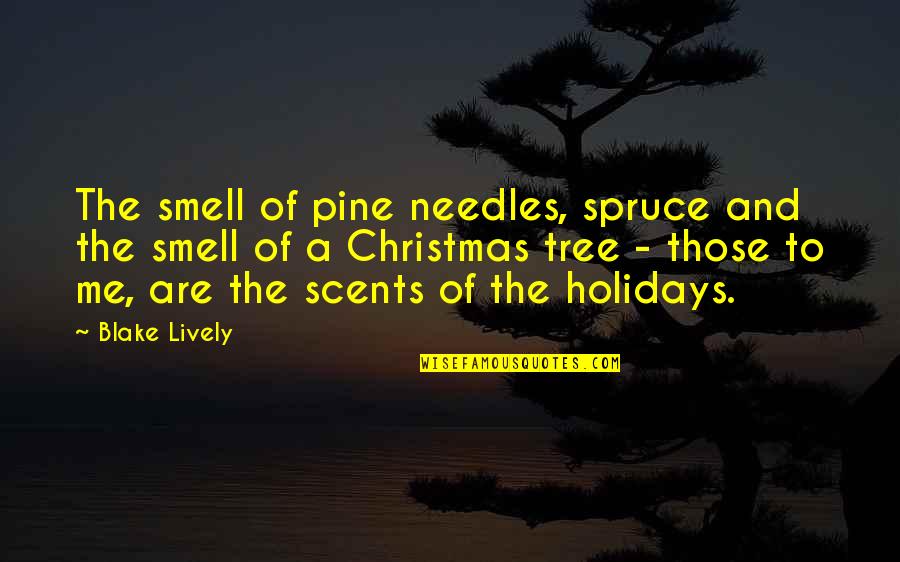 The smell of pine needles, spruce and the smell of a Christmas tree - those to me, are the scents of the holidays. —
Blake Lively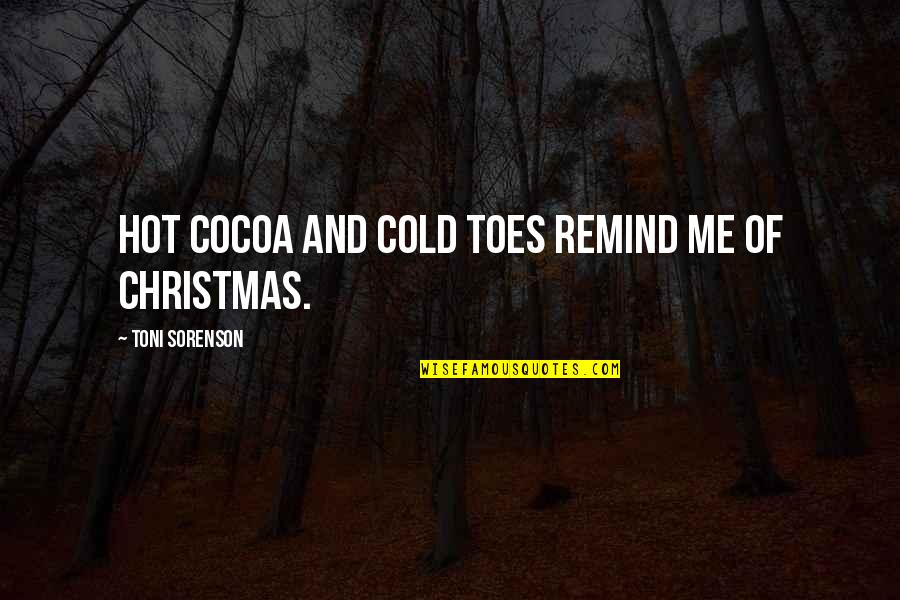 Hot cocoa and cold toes remind me of Christmas. —
Toni Sorenson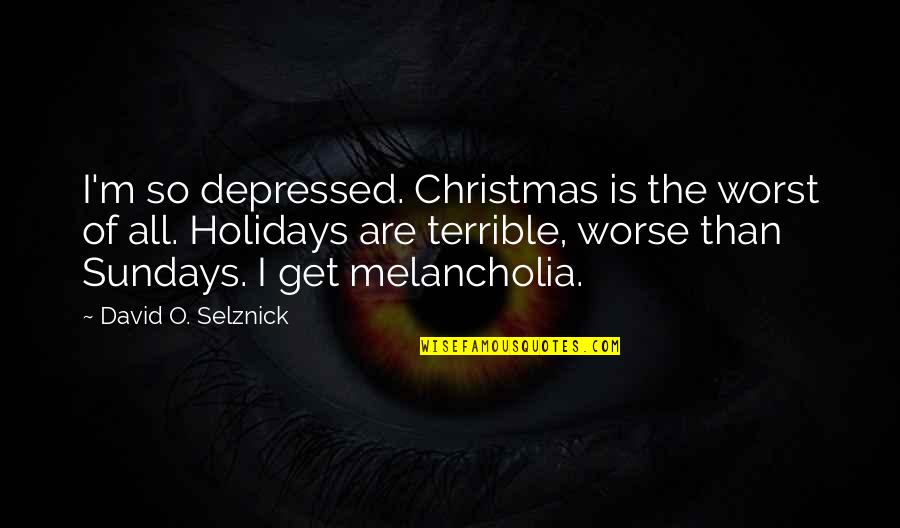 I'm so depressed. Christmas is the worst of all. Holidays are terrible, worse than Sundays. I get melancholia. —
David O. Selznick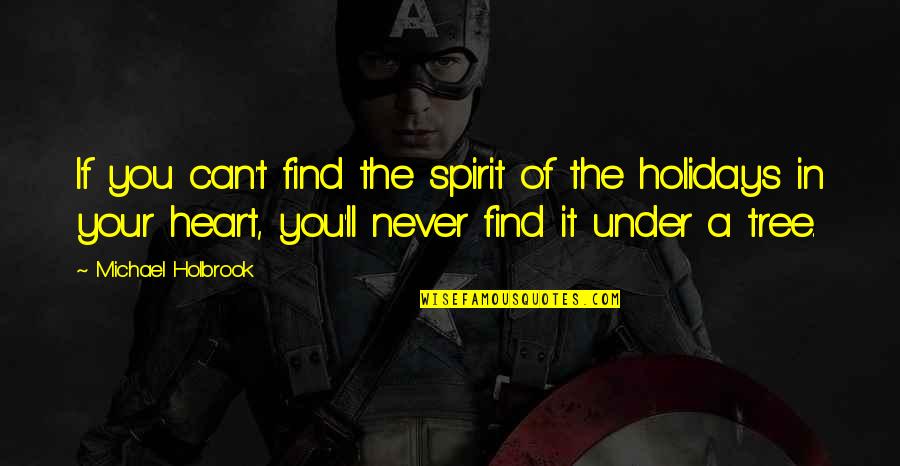 If you can't find the spirit of the holidays in your heart, you'll never find it under a tree. —
Michael Holbrook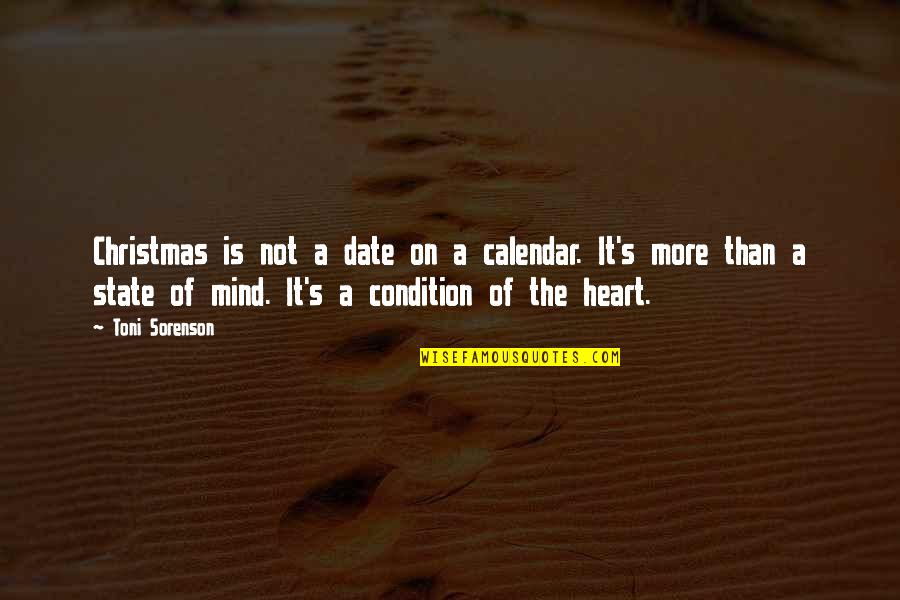 Christmas is not a date on a calendar. It's more than a state of mind. It's a condition of the heart. —
Toni Sorenson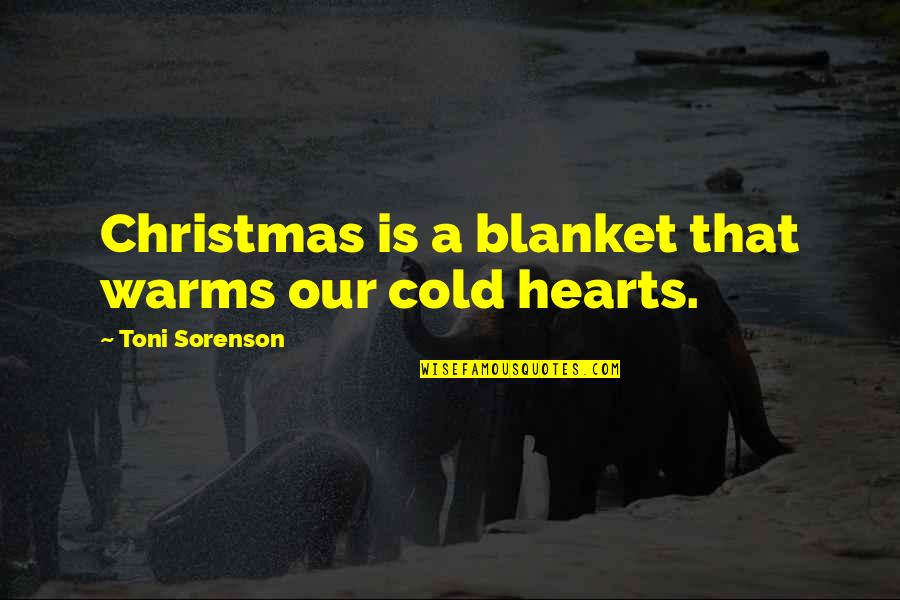 Christmas is a blanket that warms our cold hearts. —
Toni Sorenson
The holidays drape us in magic and give us the hope that we can do better than we have done in the past. —
Toni Sorenson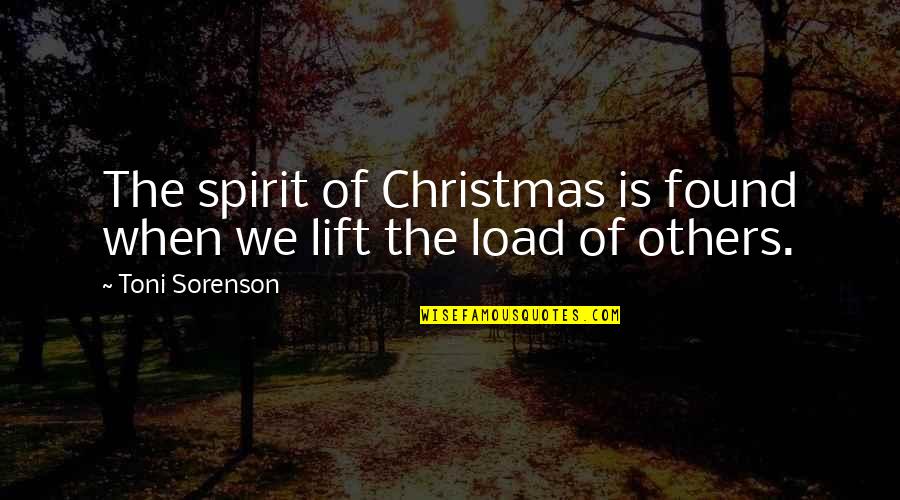 The spirit of Christmas is found when we lift the load of others. —
Toni Sorenson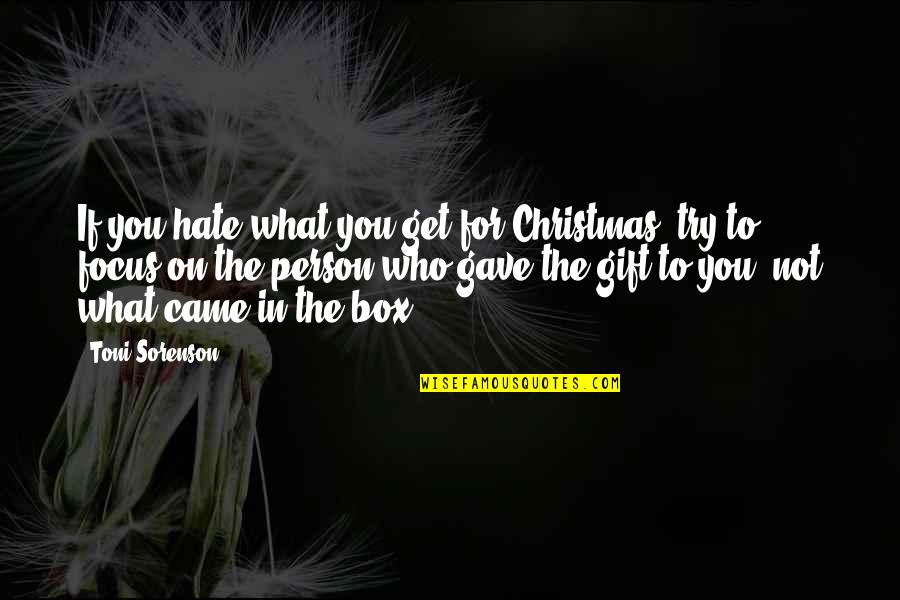 If you hate what you get for Christmas, try to focus on the person who gave the gift to you, not what came in the box. —
Toni Sorenson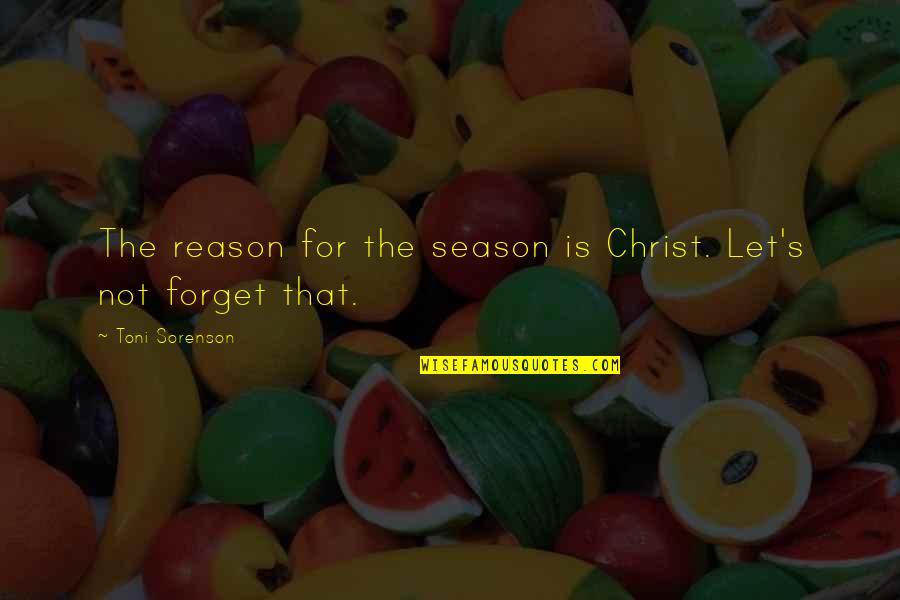 The reason for the season is Christ. Let's not forget that. —
Toni Sorenson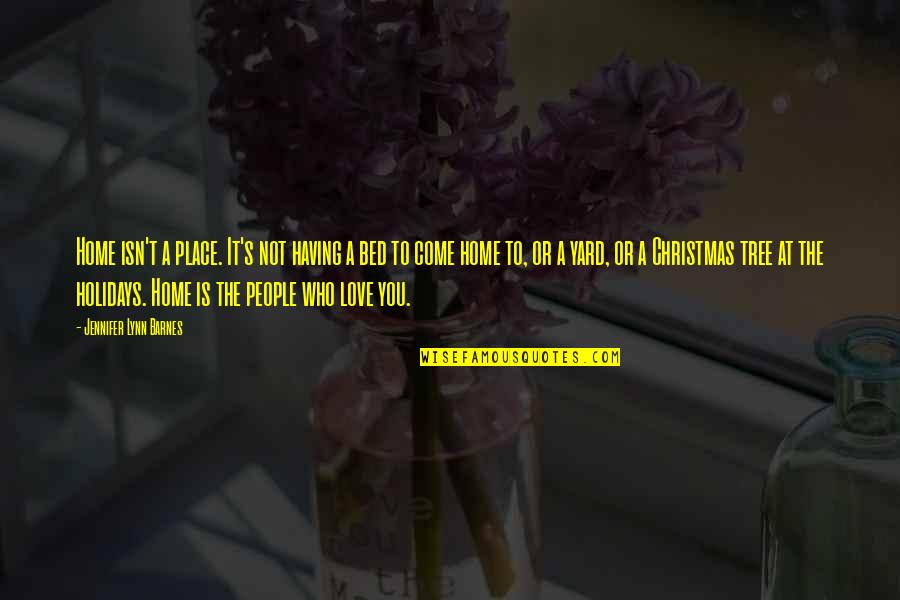 Home isn't a place. It's not having a bed to come home to, or a yard, or a Christmas tree at the holidays. Home is the people who love you. —
Jennifer Lynn Barnes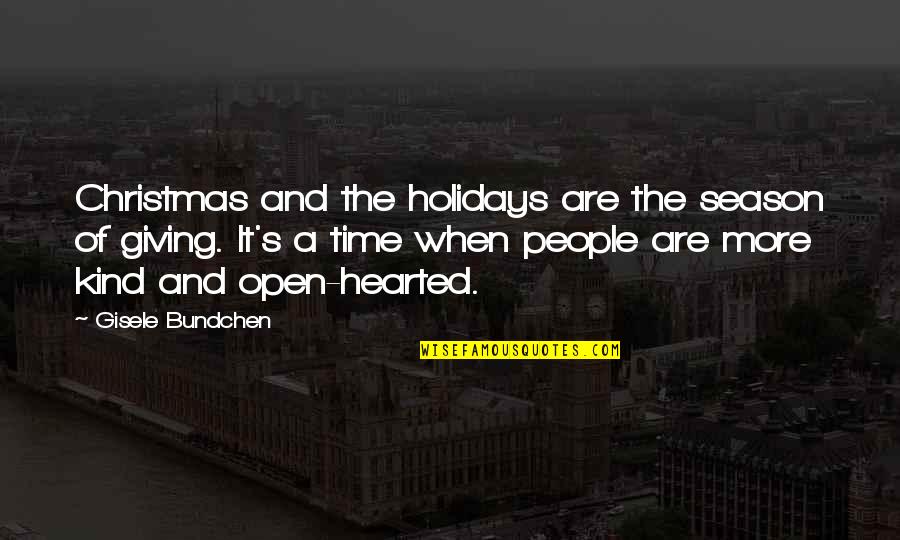 Christmas and the holidays are the season of giving. It's a time when people are more kind and open-hearted. —
Gisele Bundchen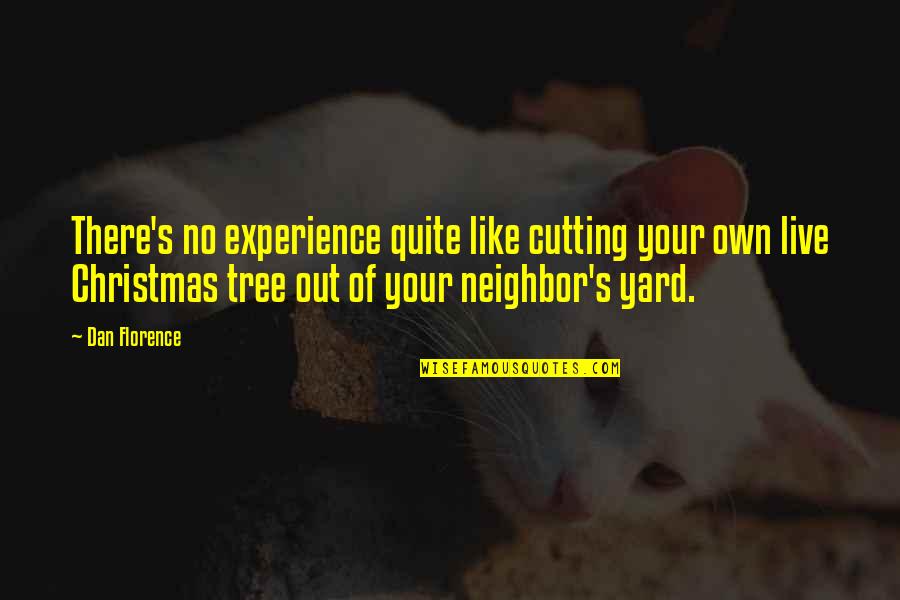 There's no experience quite like cutting your own live Christmas tree out of your neighbor's yard. —
Dan Florence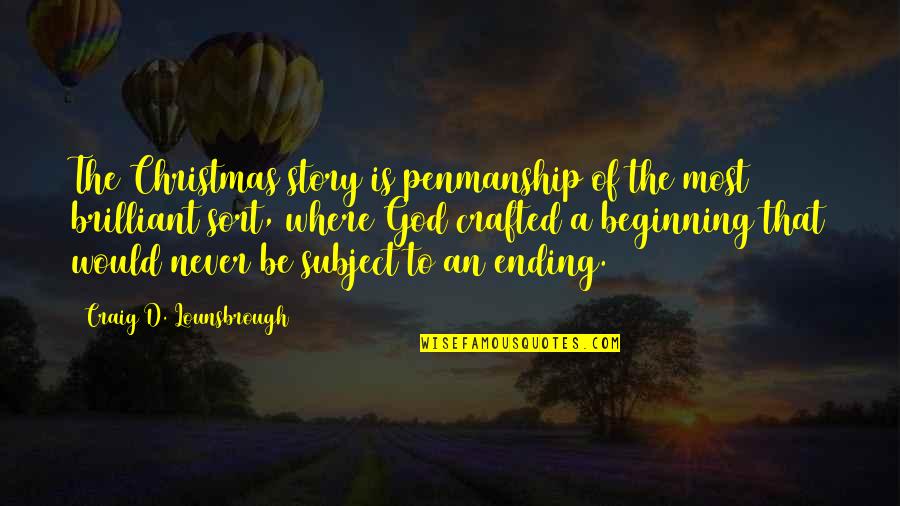 The Christmas story is penmanship of the most brilliant sort, where God crafted a beginning that would never be subject to an ending. —
Craig D. Lounsbrough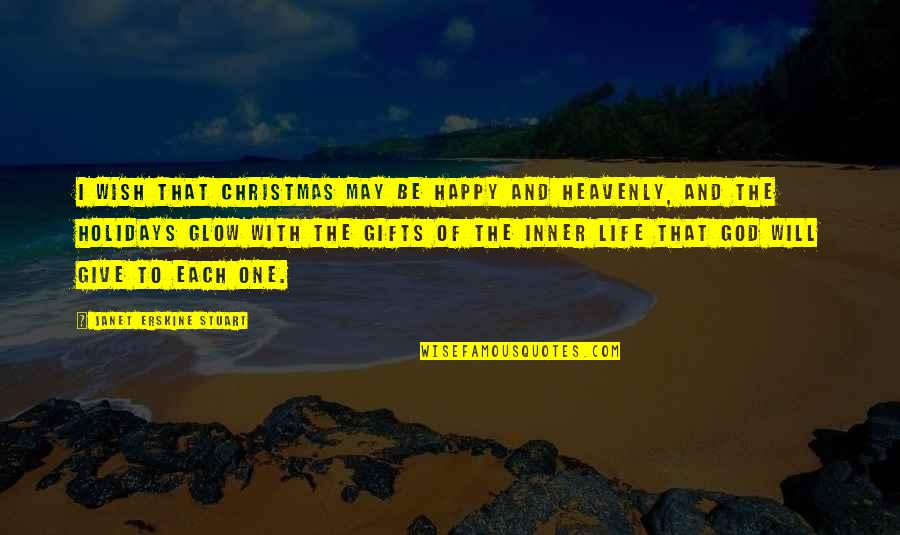 I wish that Christmas may be happy and heavenly, and the holidays glow with the gifts of the inner life that God will give to each one. —
Janet Erskine Stuart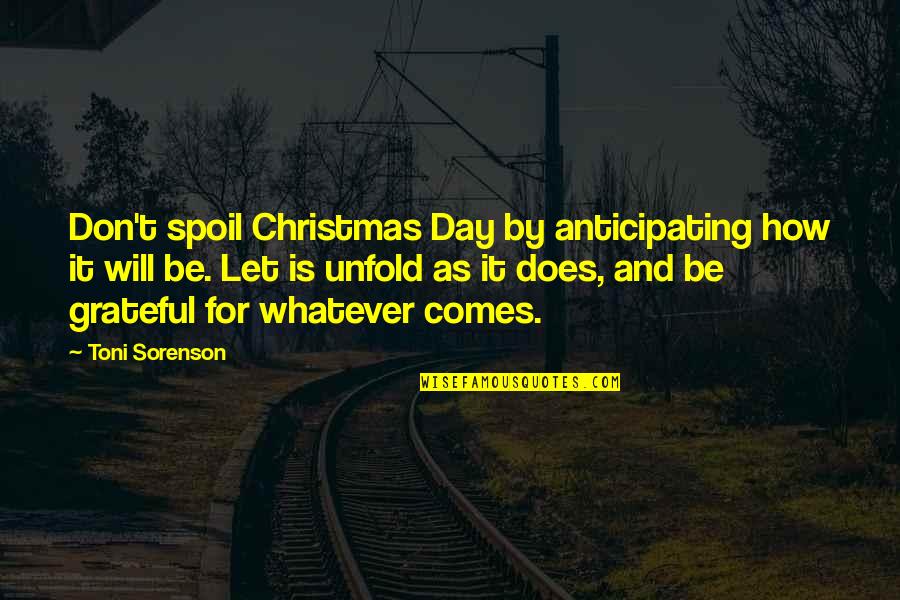 Don't spoil Christmas Day by anticipating how it will be. Let is unfold as it does, and be grateful for whatever comes. —
Toni Sorenson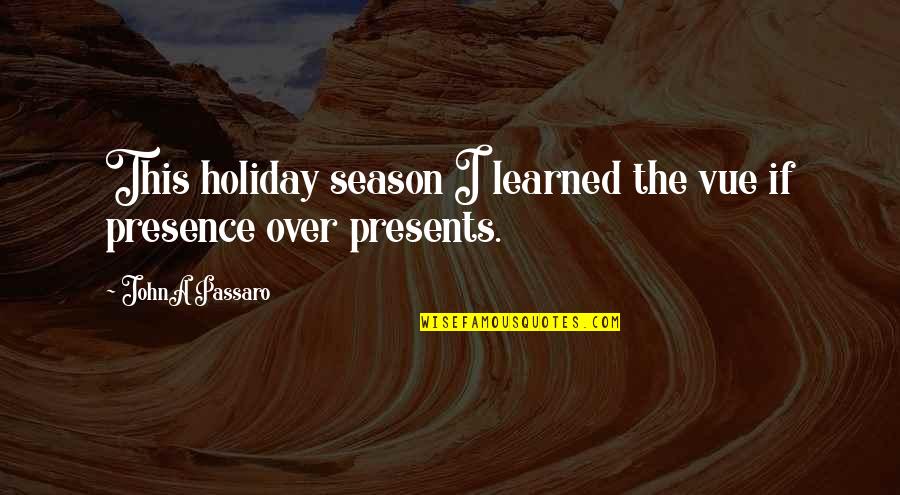 This holiday season I learned the vue if presence over presents. —
JohnA Passaro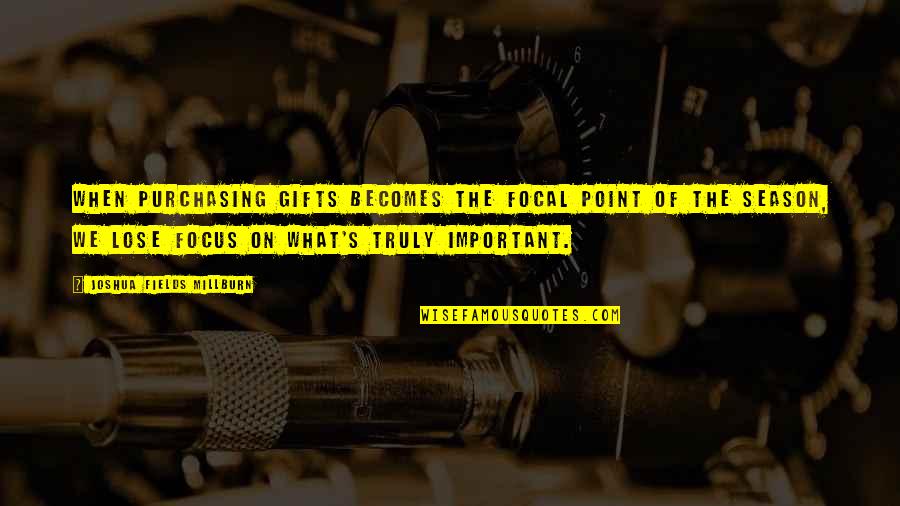 When purchasing gifts becomes the focal point of the season, we lose focus on what's truly important. —
Joshua Fields Millburn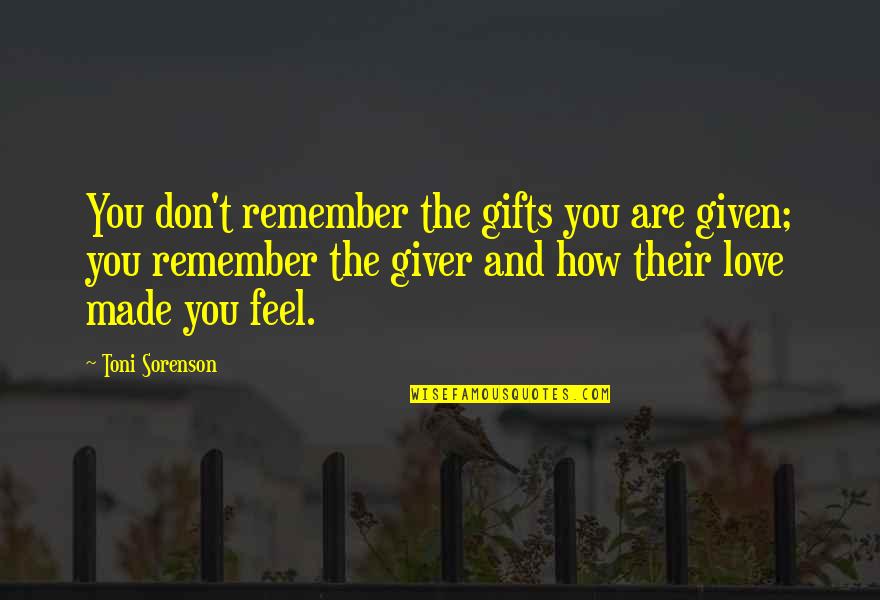 You don't remember the gifts you are given; you remember the giver and how their love made you feel. —
Toni Sorenson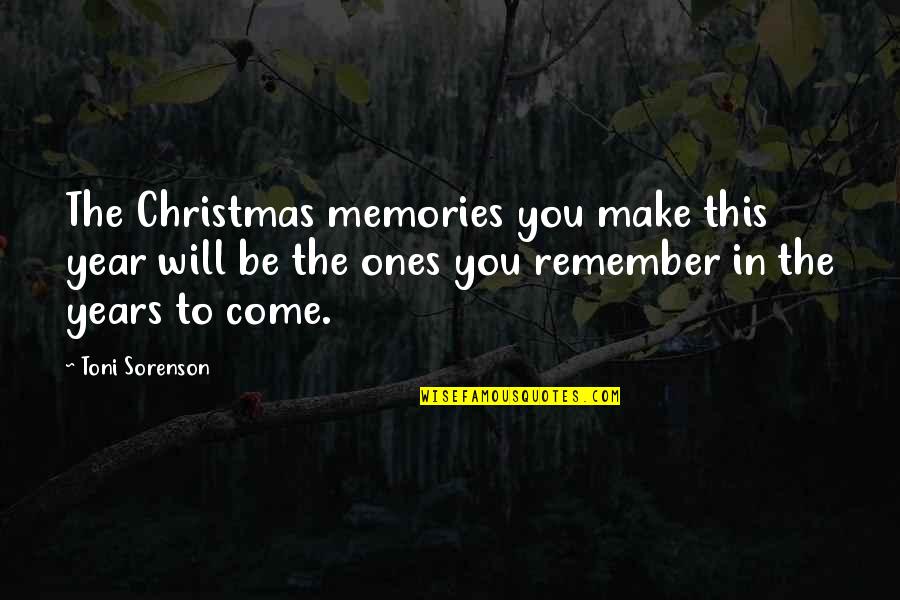 The Christmas memories you make this year will be the ones you remember in the years to come. —
Toni Sorenson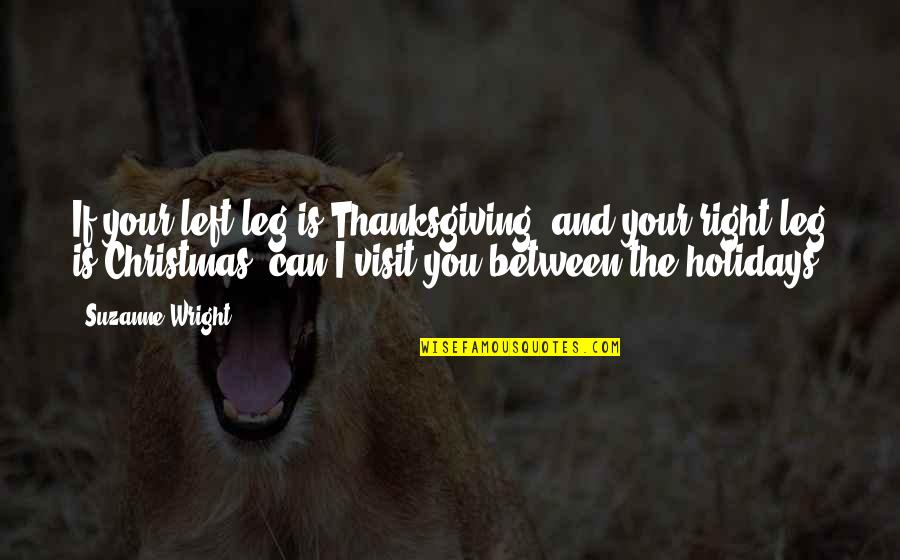 If your left leg is Thanksgiving, and your right leg is Christmas, can I visit you between the holidays? —
Suzanne Wright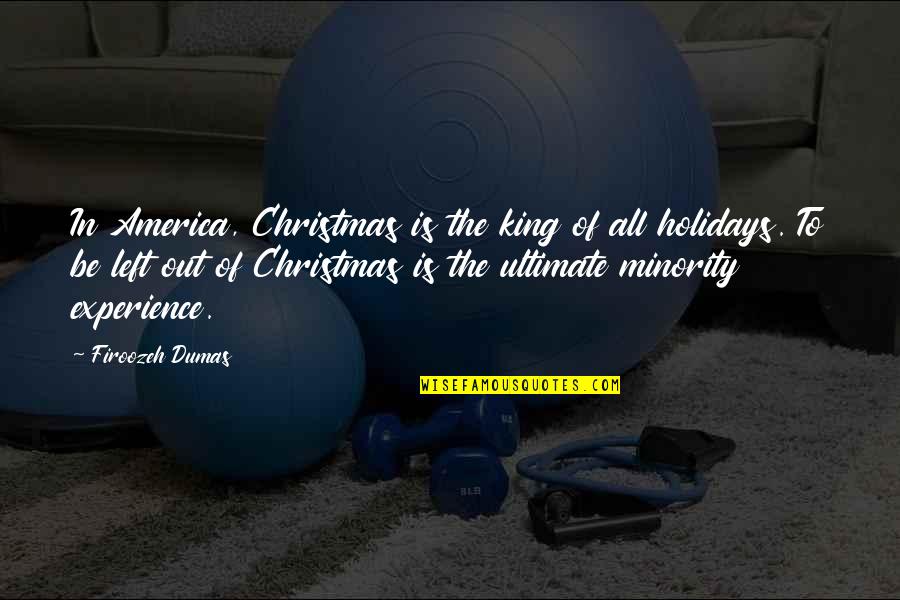 In America, Christmas is the king of all holidays. To be left out of Christmas is the ultimate minority experience. —
Firoozeh Dumas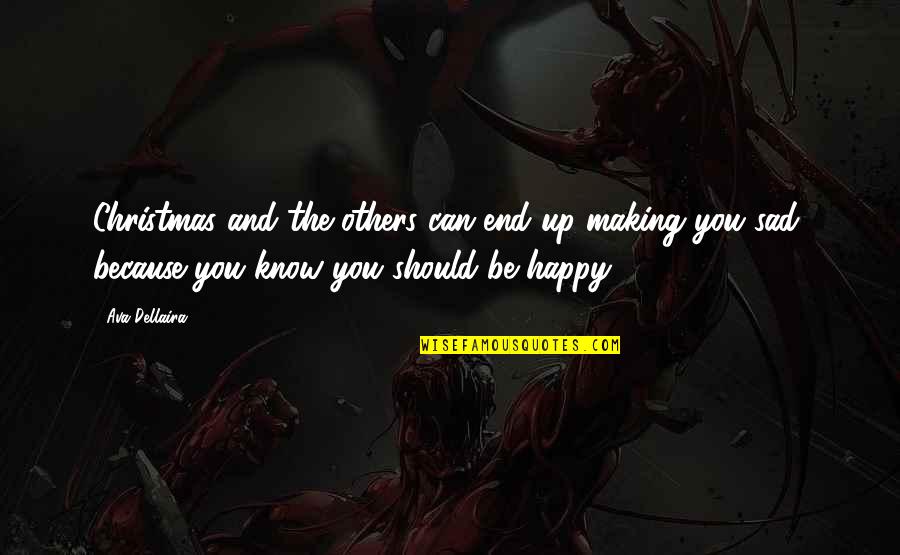 Christmas and the others can end up making you sad, because you know you should be happy. —
Ava Dellaira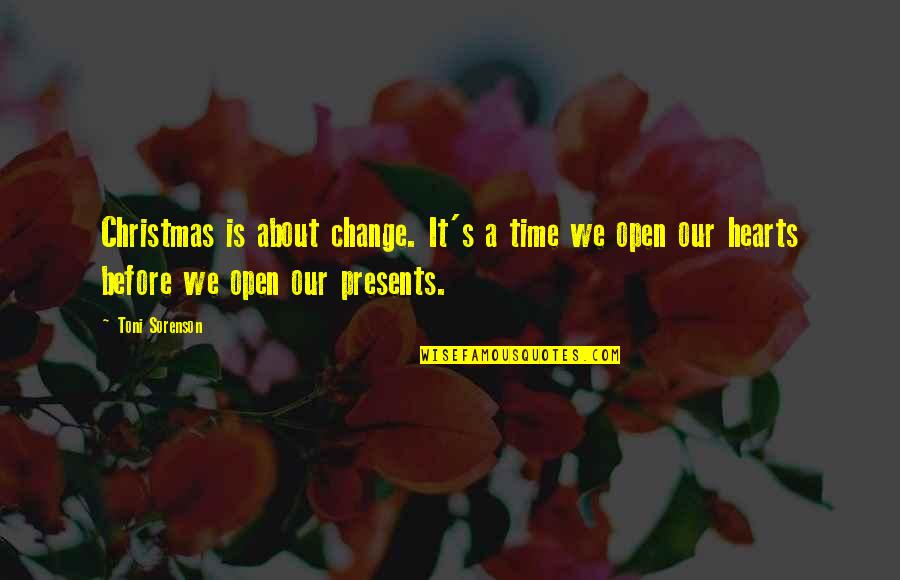 Christmas is about change. It's a time we open our hearts before we open our presents. —
Toni Sorenson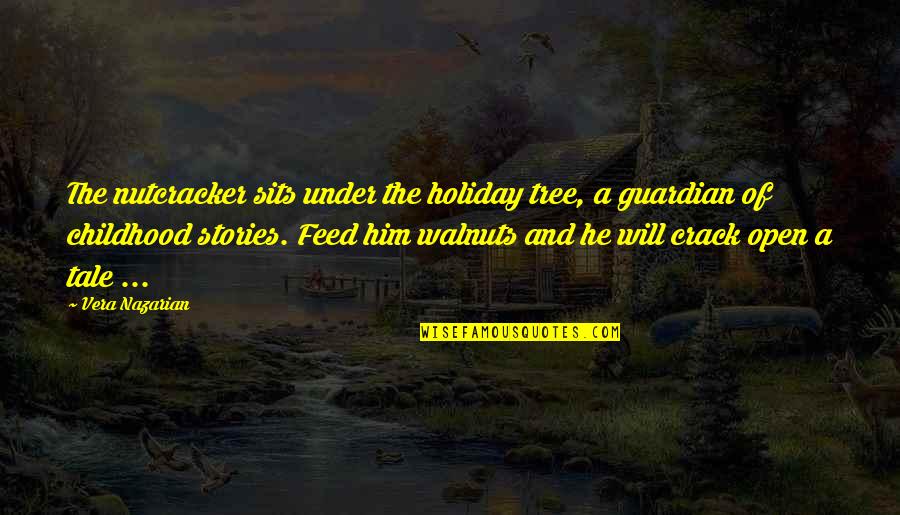 The nutcracker sits under the holiday tree, a guardian of childhood stories. Feed him walnuts and he will crack open a tale ... —
Vera Nazarian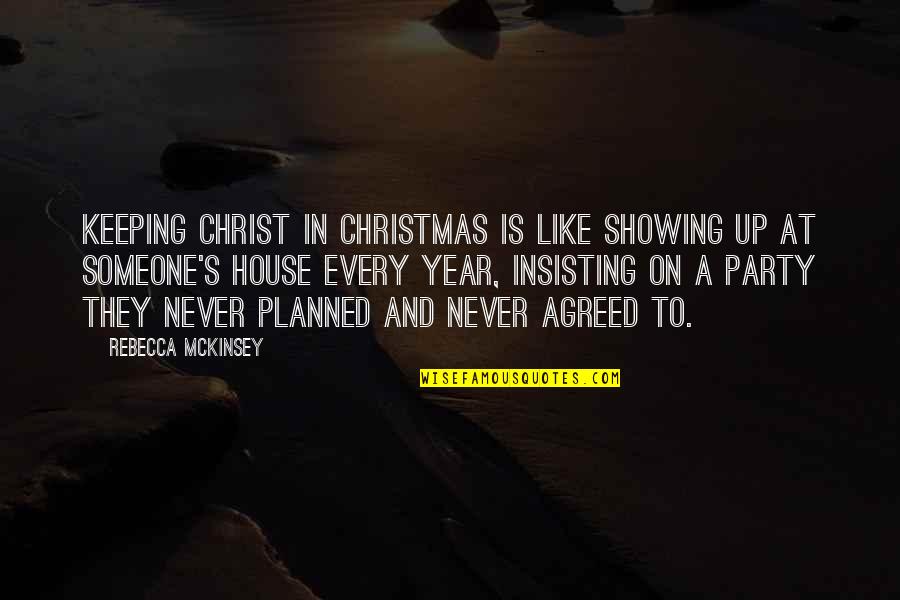 Keeping Christ in Christmas is like showing up at someone's house every year, insisting on a party they never planned and never agreed to. —
Rebecca McKinsey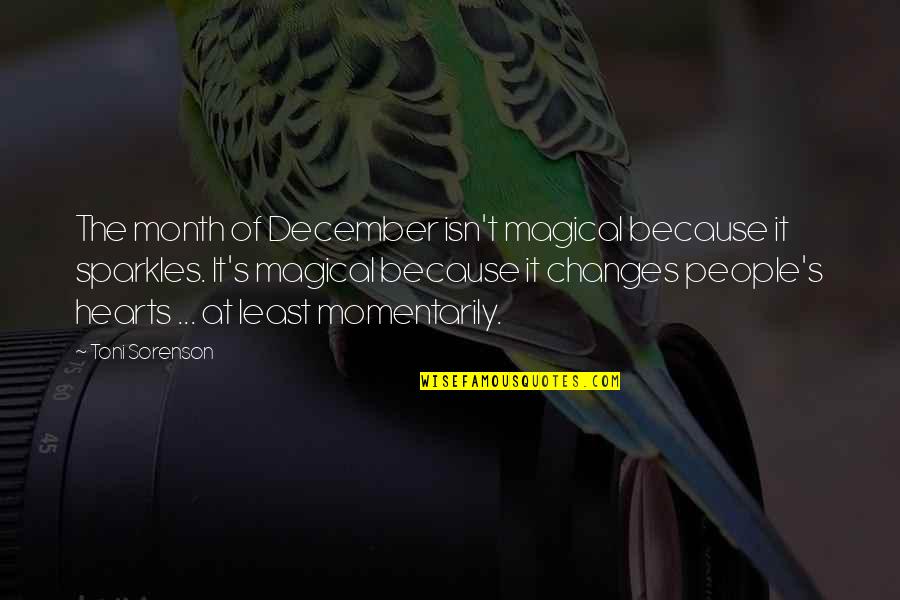 The month of December isn't magical because it sparkles. It's magical because it changes people's hearts ... at least momentarily. —
Toni Sorenson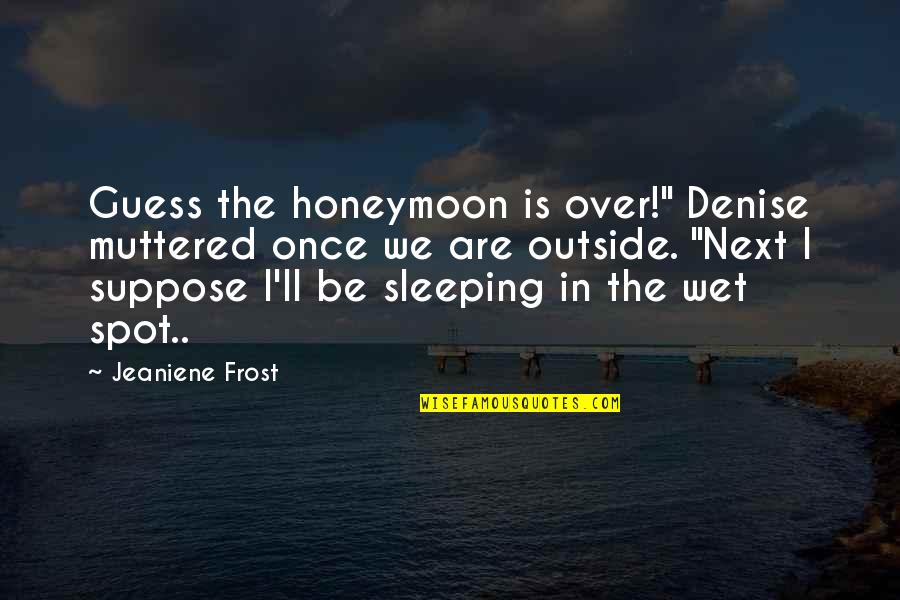 Guess the honeymoon is over!" Denise muttered once we are outside. "Next I suppose I'll be sleeping in the wet spot.. —
Jeaniene Frost