Stars And Hope Quotes
Collection of top 59 famous quotes about Stars And Hope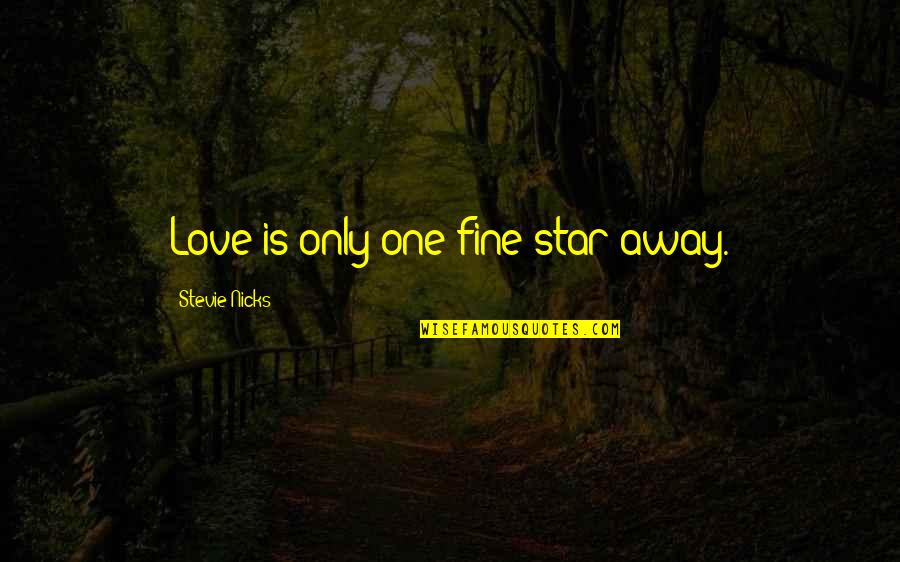 Love is only one fine star away.
—
Stevie Nicks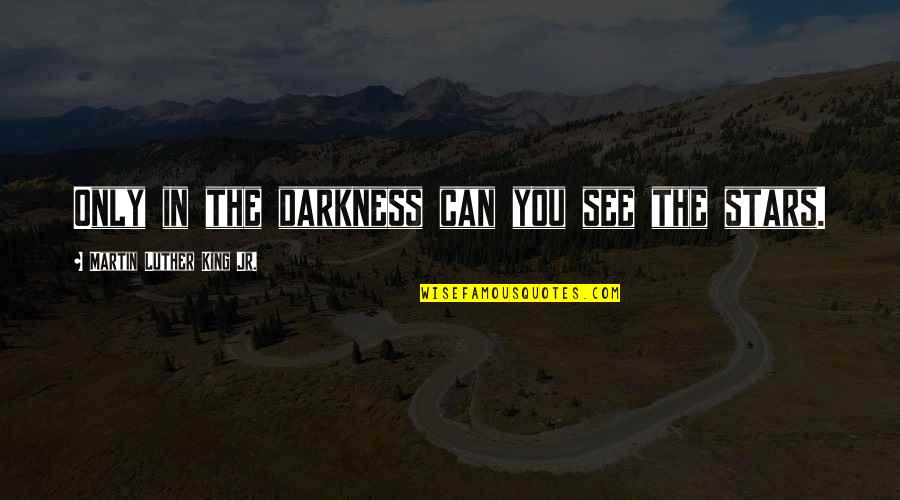 Only in the darkness can you see the stars.
—
Martin Luther King Jr.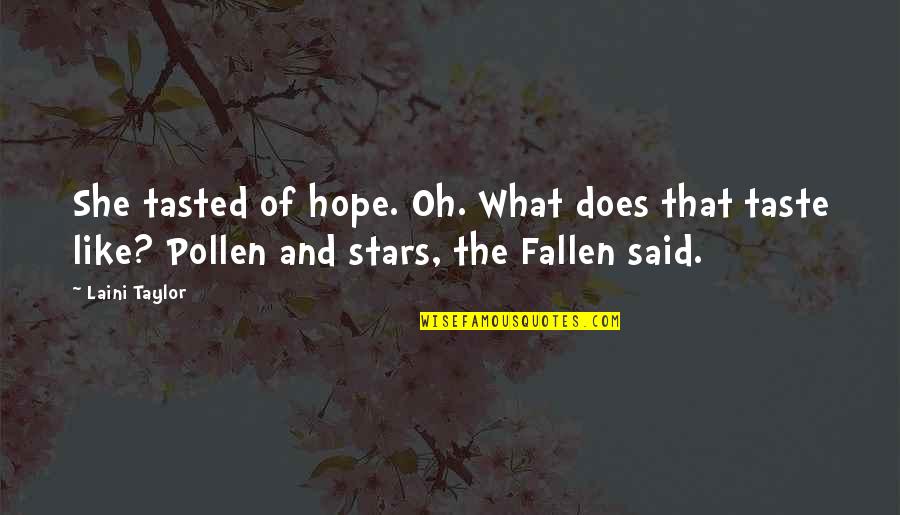 She tasted of hope. Oh. What does that taste like? Pollen and stars, the Fallen said.
—
Laini Taylor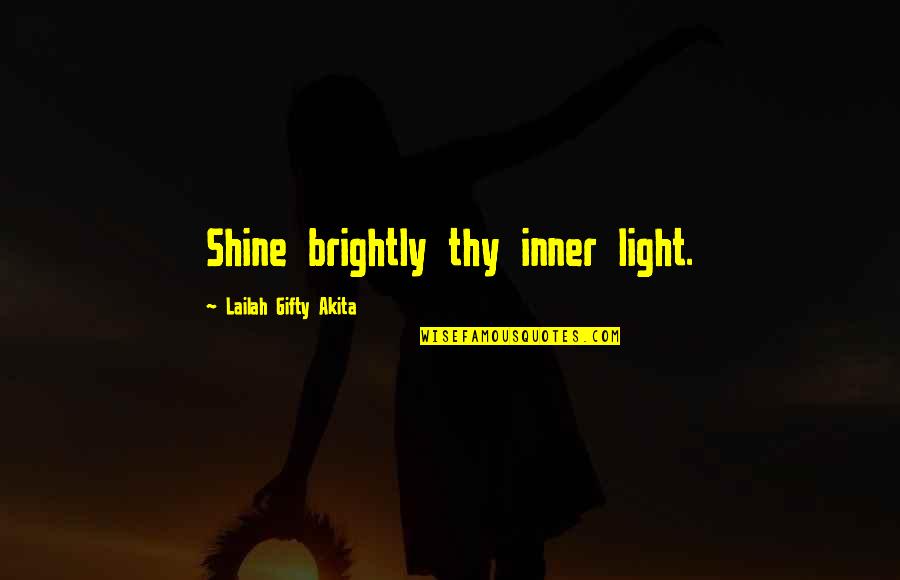 Shine brightly thy inner light.
—
Lailah Gifty Akita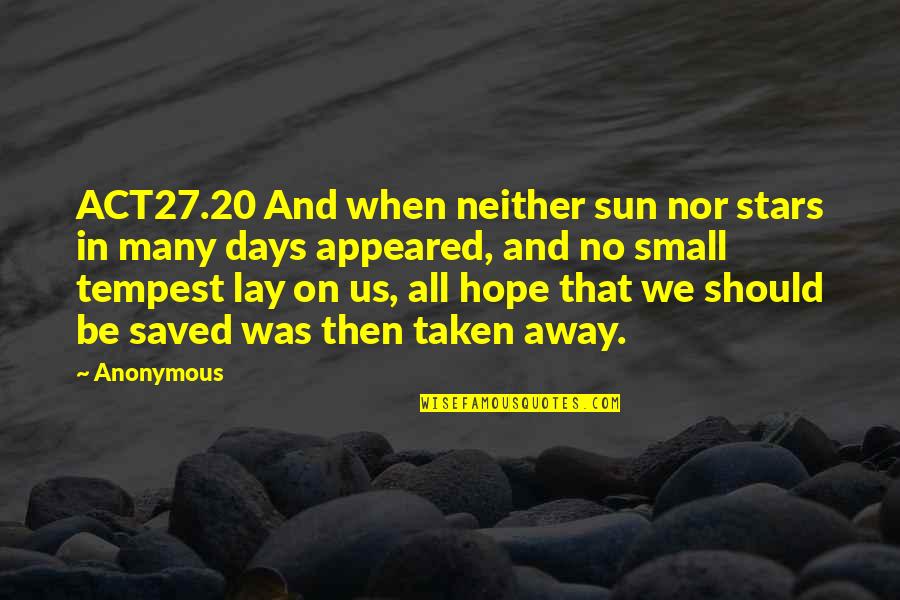 ACT27.20 And when neither sun nor stars in many days appeared, and no small tempest lay on us, all hope that we should be saved was then taken away.
—
Anonymous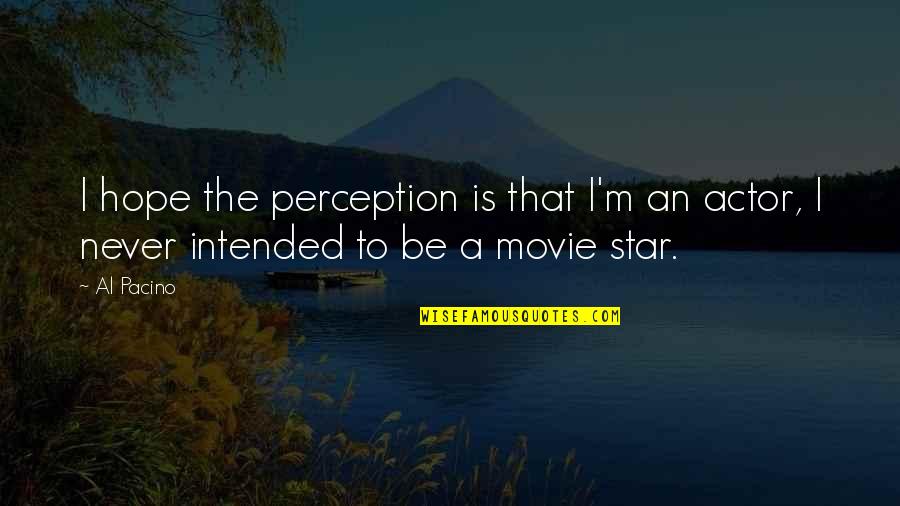 I hope the perception is that I'm an actor, I never intended to be a movie star.
—
Al Pacino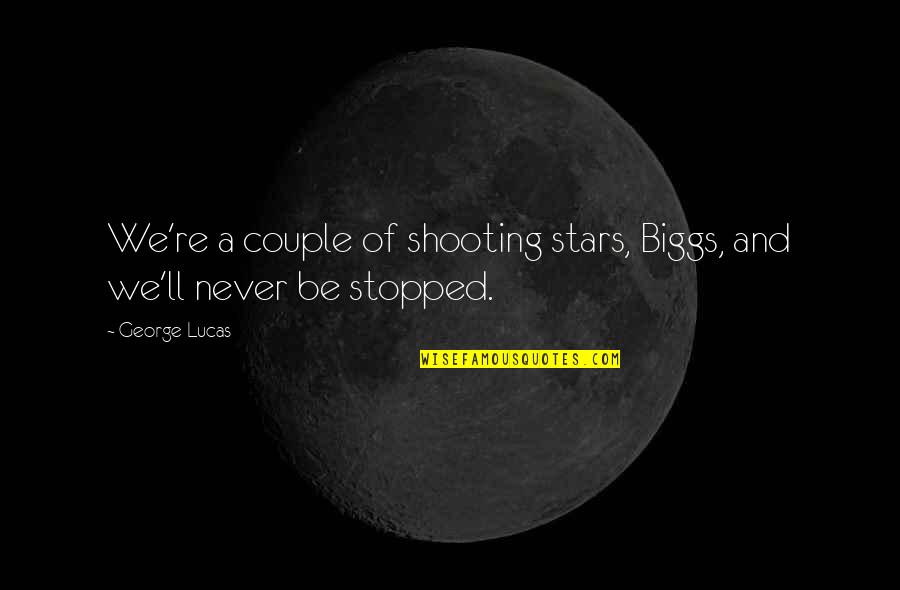 We're a couple of shooting stars, Biggs, and we'll never be stopped.
—
George Lucas
God's creation is absolute amazing.
He is the great God of wonders.
—
Lailah Gifty Akita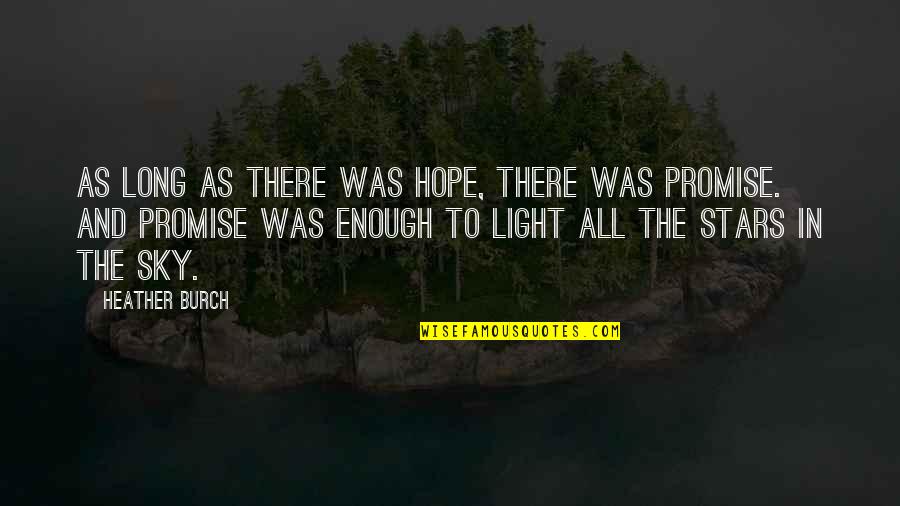 As long as there was hope, there was promise. And promise was enough to light all the stars in the sky.
—
Heather Burch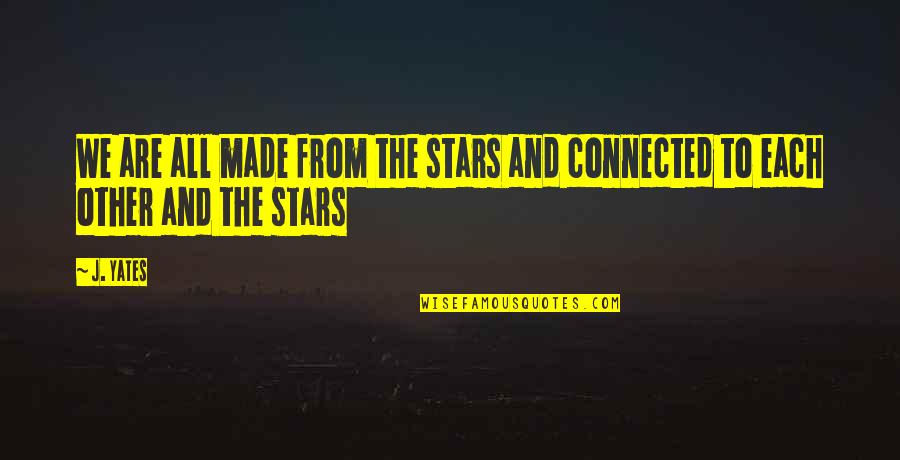 We are all made from the stars and connected to each other and the stars
—
J. Yates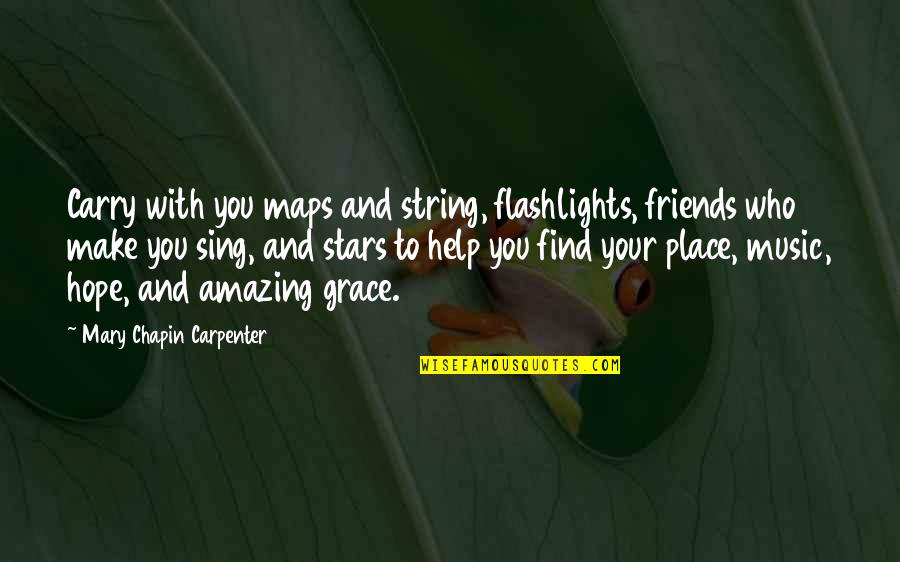 Carry with you maps and string, flashlights, friends who make you sing, and stars to help you find your place, music, hope, and amazing grace.
—
Mary Chapin Carpenter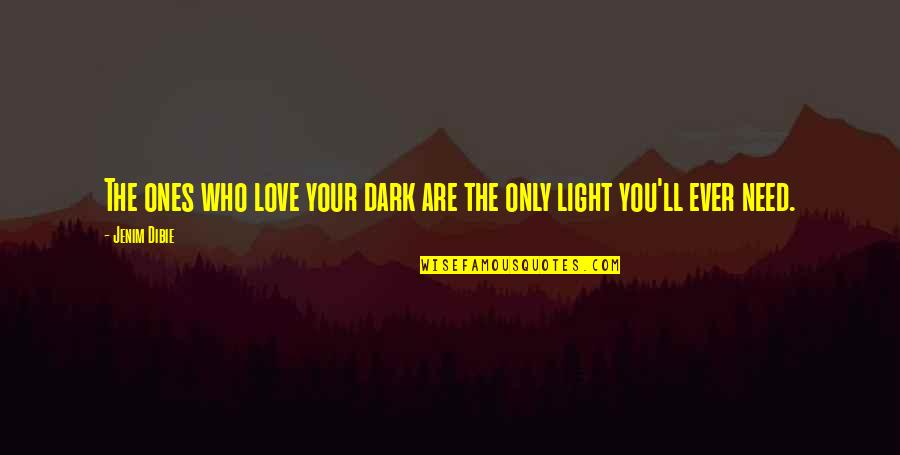 The ones who love your dark are the only light you'll ever need. —
Jenim Dibie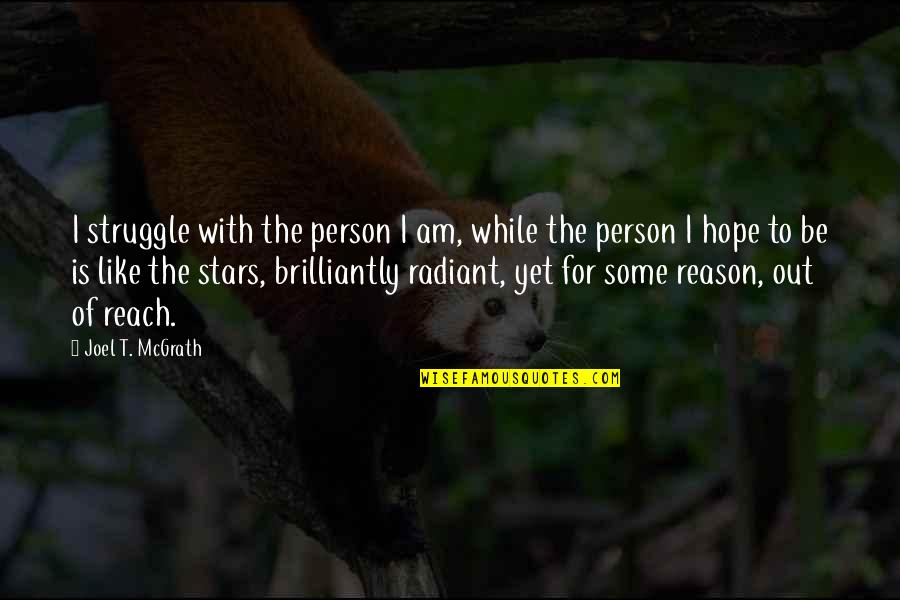 I struggle with the person I am, while the person I hope to be is like the stars, brilliantly radiant, yet for some reason, out of reach. —
Joel T. McGrath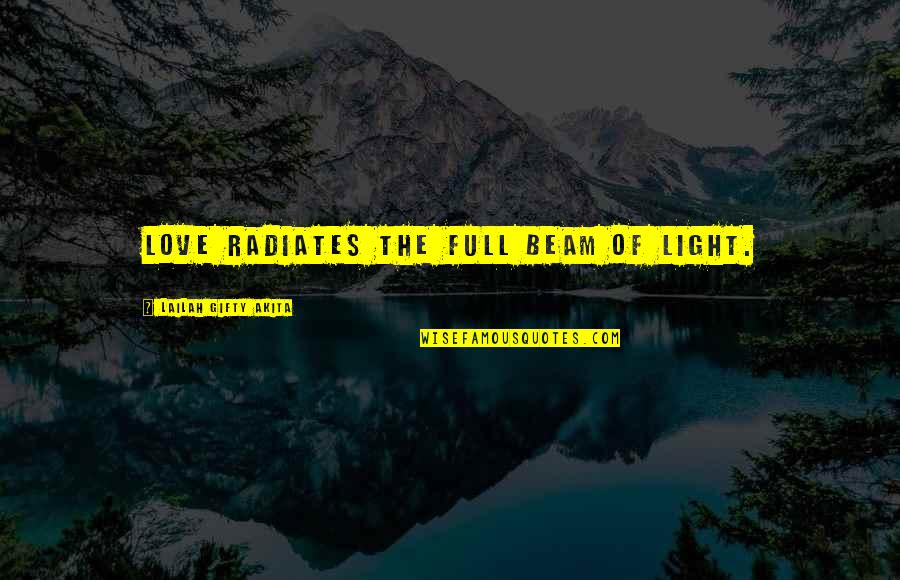 Love radiates the full beam of light. —
Lailah Gifty Akita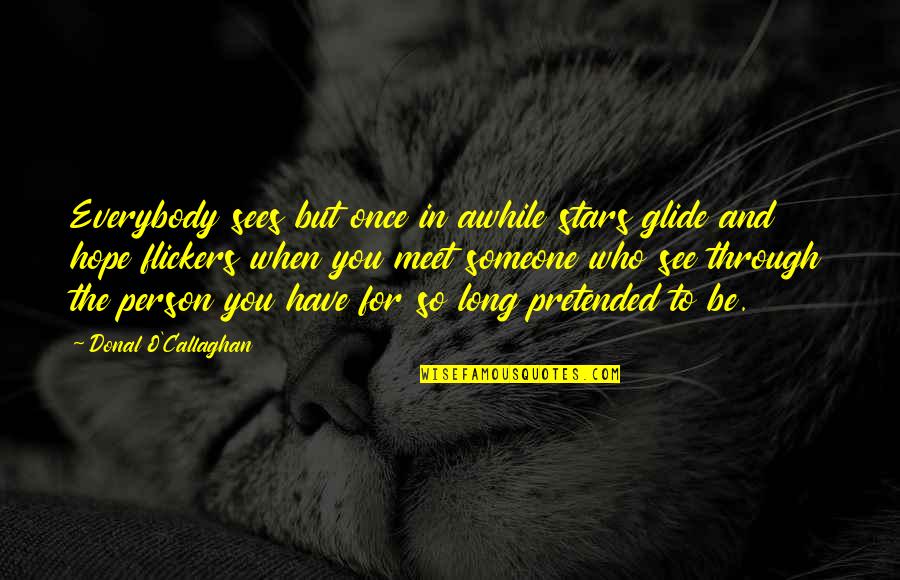 Everybody sees but once in awhile stars glide and hope flickers when you meet someone who see through the person you have for so long pretended to be. —
Donal O'Callaghan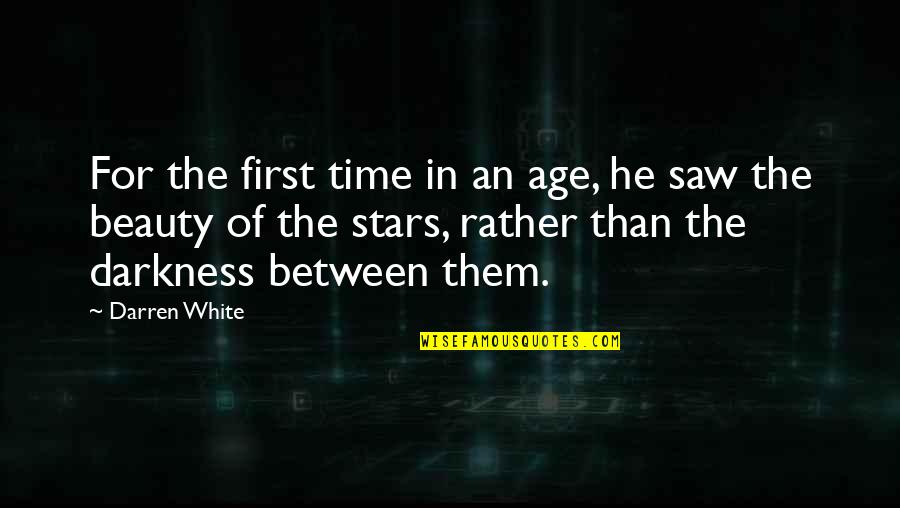 For the first time in an age, he saw the beauty of the stars, rather than the darkness between them. —
Darren White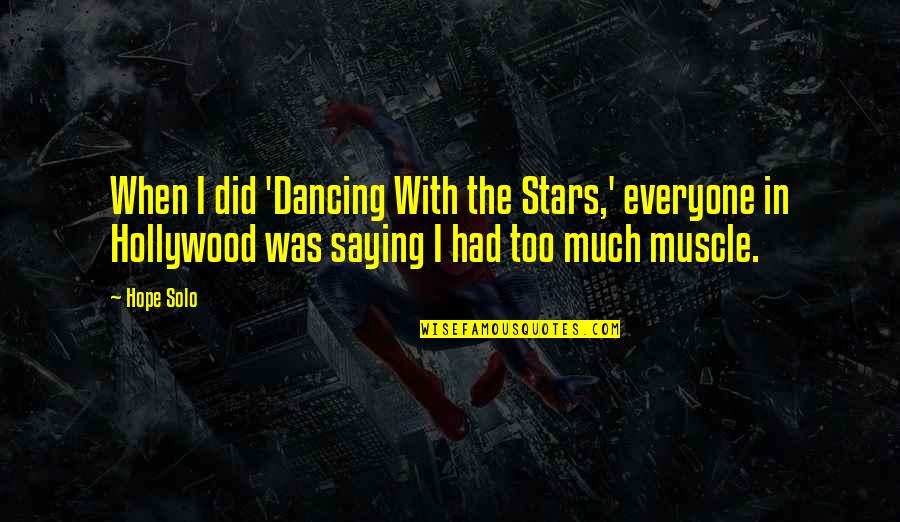 When I did 'Dancing With the Stars,' everyone in Hollywood was saying I had too much muscle. —
Hope Solo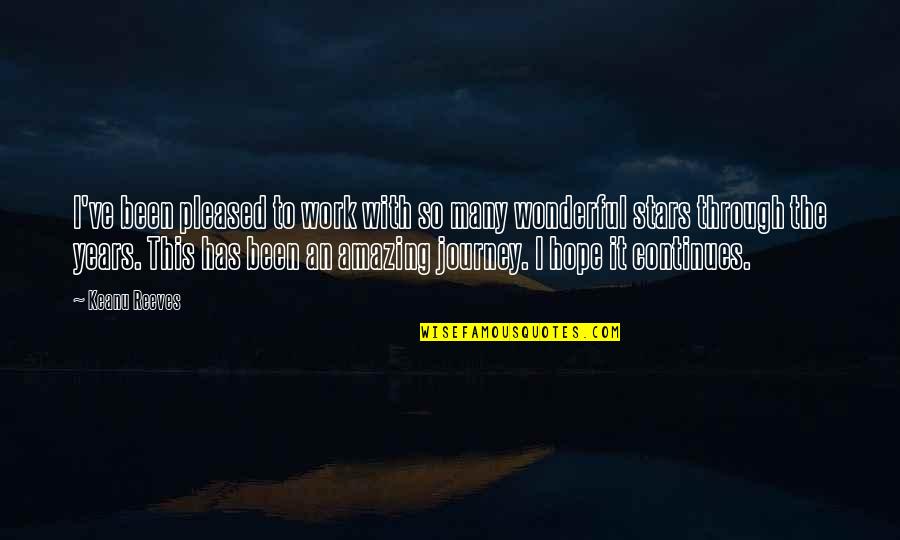 I've been pleased to work with so many wonderful stars through the years. This has been an amazing journey. I hope it continues. —
Keanu Reeves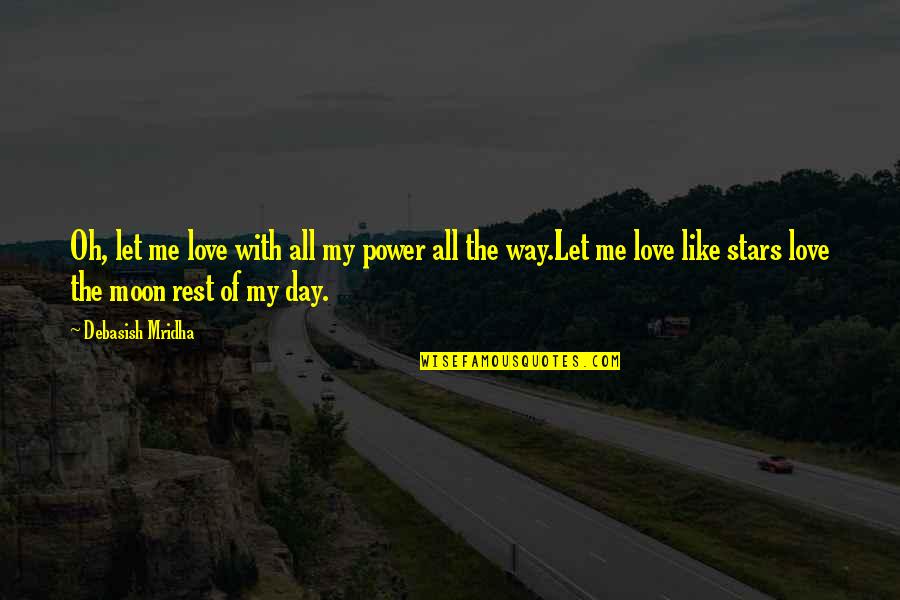 Oh, let me love with all my power all the way.
Let me love like stars love the moon rest of my day. —
Debasish Mridha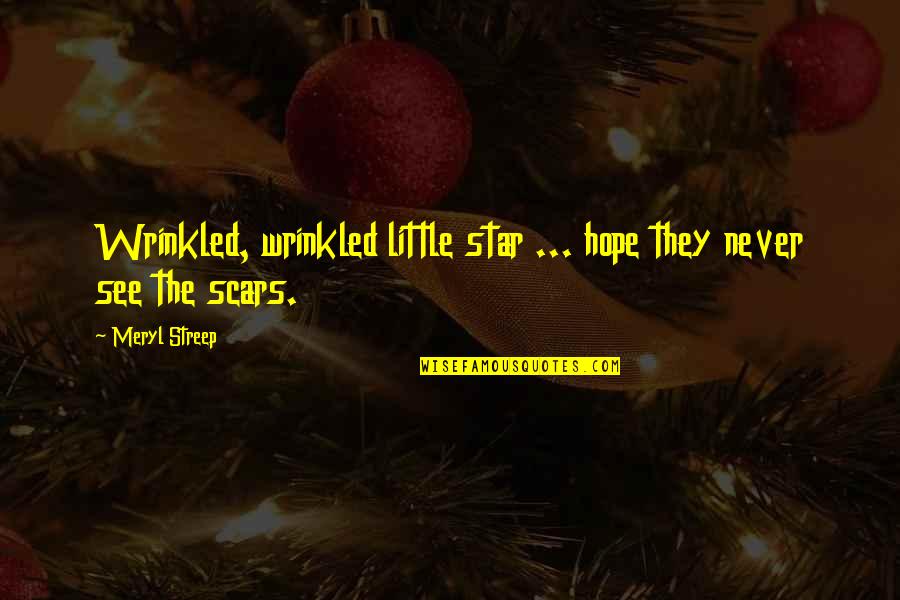 Wrinkled, wrinkled little star ... hope they never see the scars. —
Meryl Streep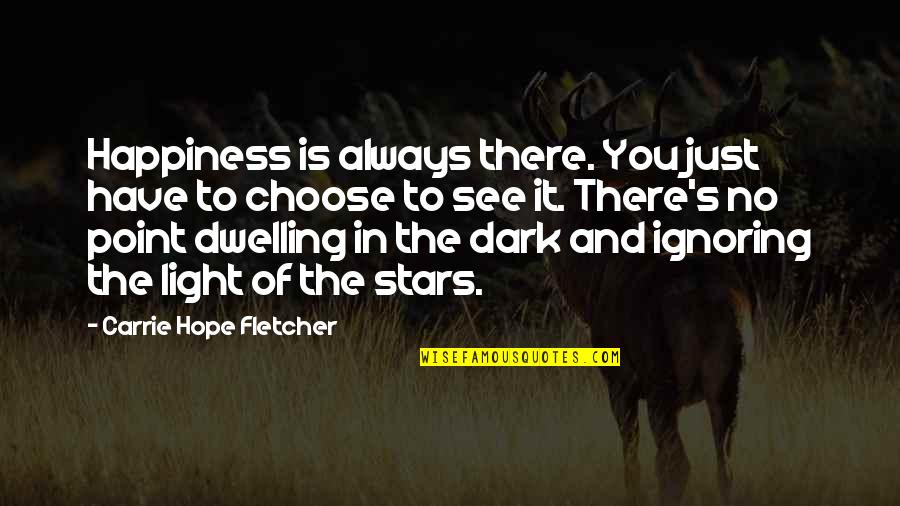 Happiness is always there. You just have to choose to see it. There's no point dwelling in the dark and ignoring the light of the stars. —
Carrie Hope Fletcher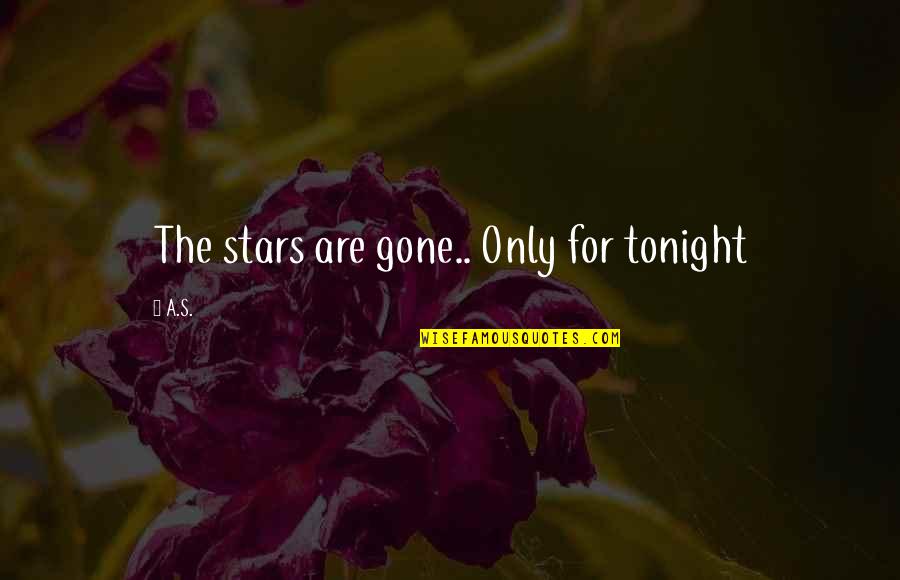 The stars are gone.. Only for tonight —
A.S.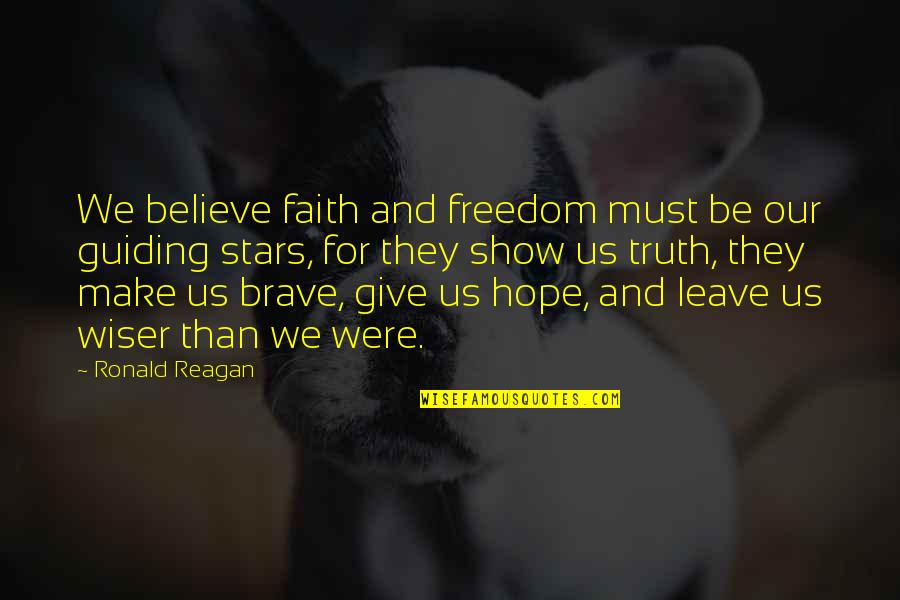 We believe faith and freedom must be our guiding stars, for they show us truth, they make us brave, give us hope, and leave us wiser than we were. —
Ronald Reagan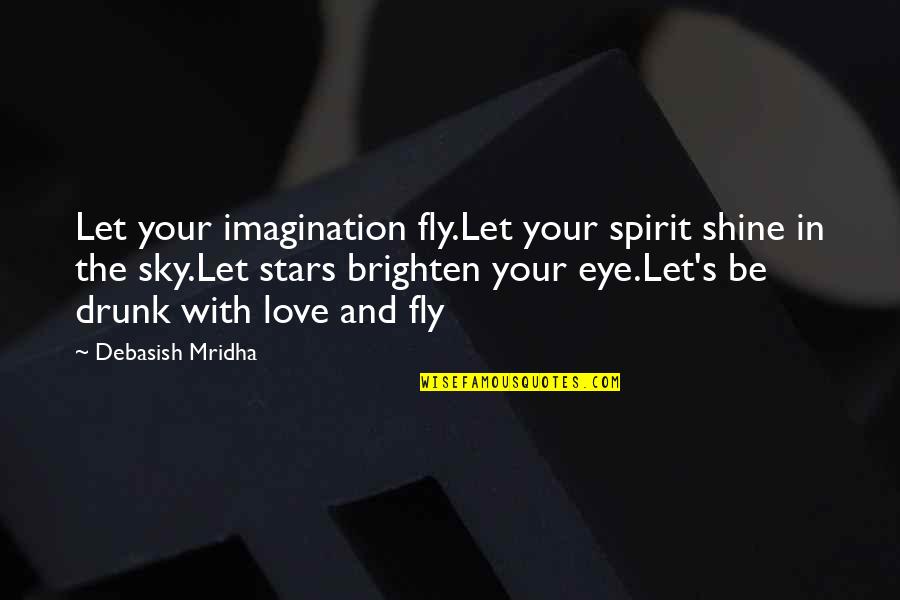 Let your imagination fly.
Let your spirit shine in the sky.
Let stars brighten your eye.
Let's be drunk with love and fly —
Debasish Mridha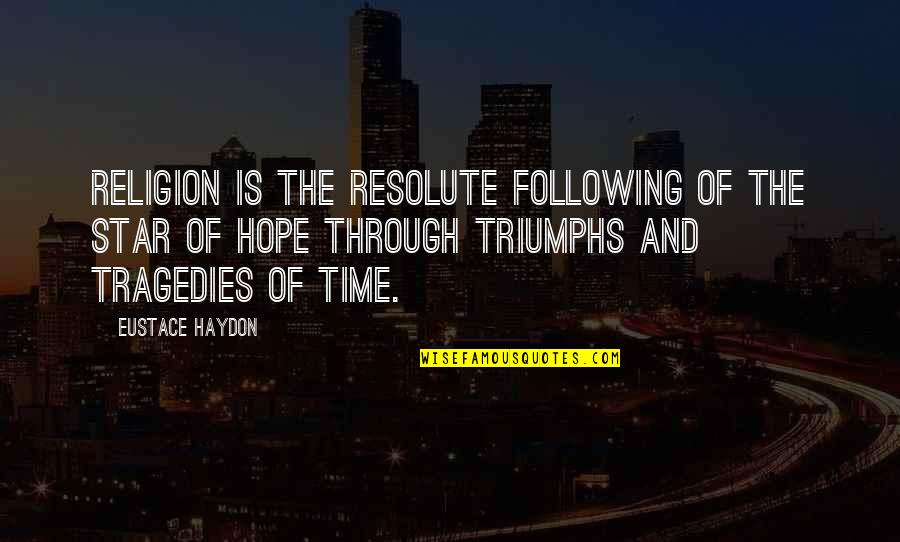 Religion is the resolute following of the star of hope through triumphs and tragedies of time. —
Eustace Haydon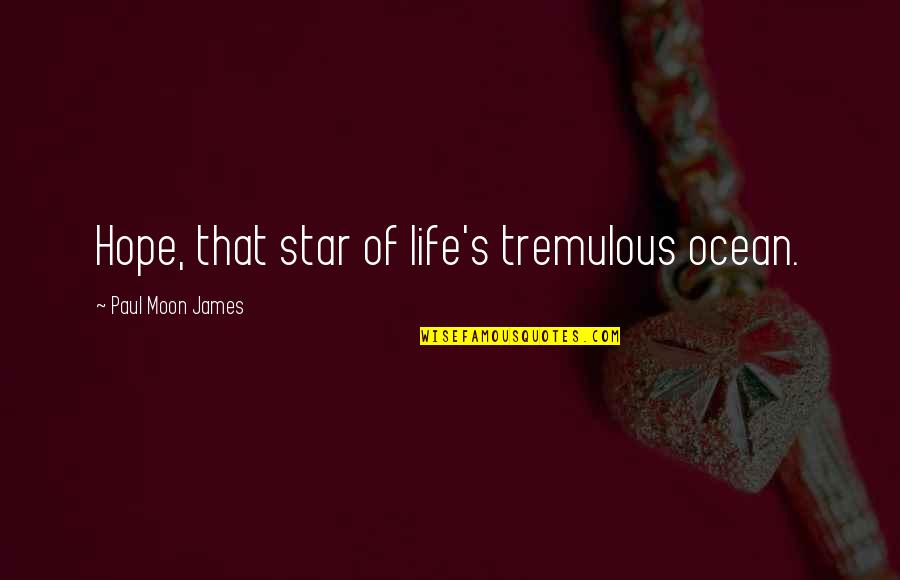 Hope, that star of life's tremulous ocean. —
Paul Moon James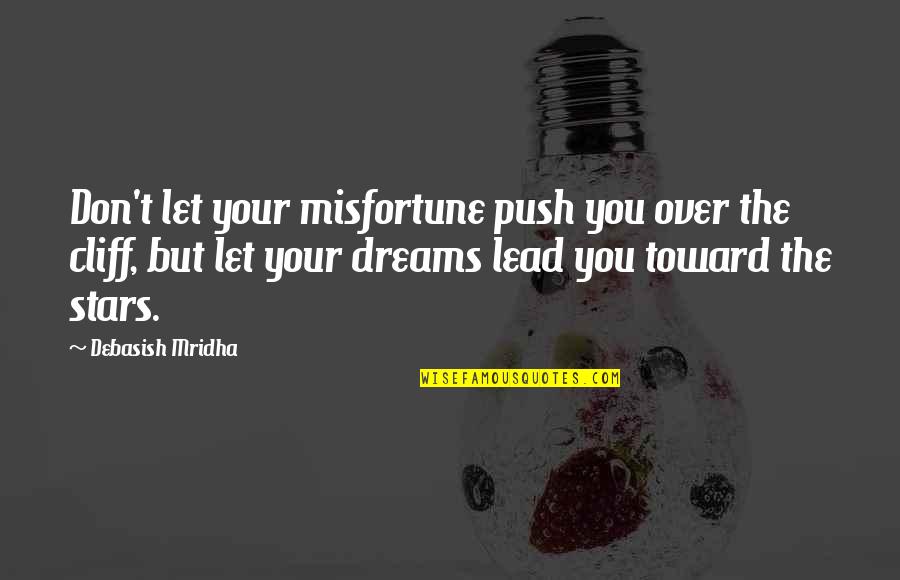 Don't let your misfortune push you over the cliff, but let your dreams lead you toward the stars. —
Debasish Mridha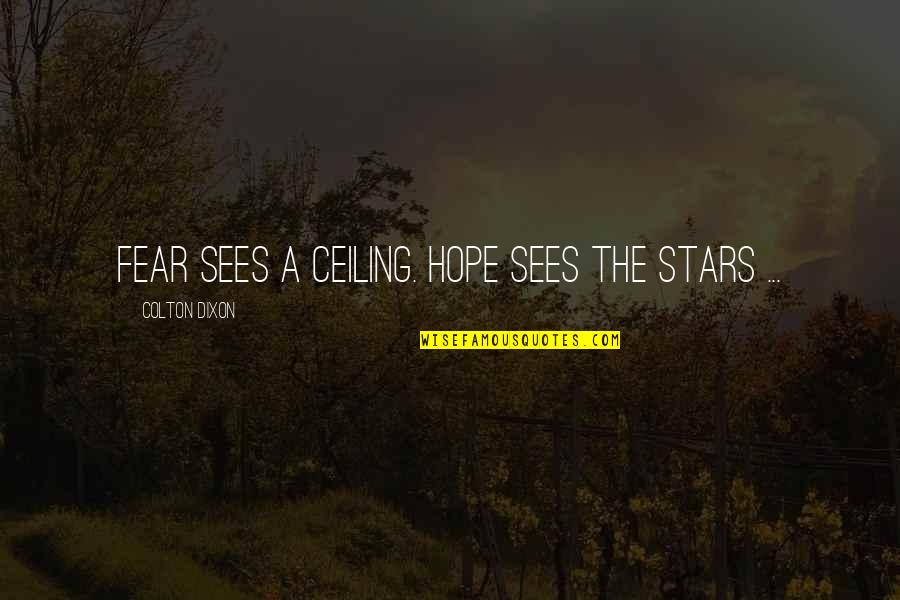 Fear sees a ceiling. Hope sees the stars ... —
Colton Dixon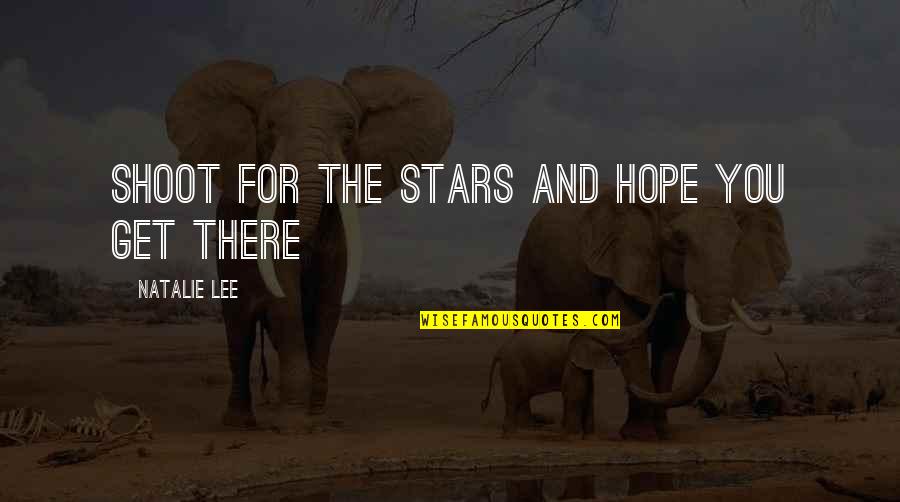 shoot for the
stars and hope
you get there —
Natalie Lee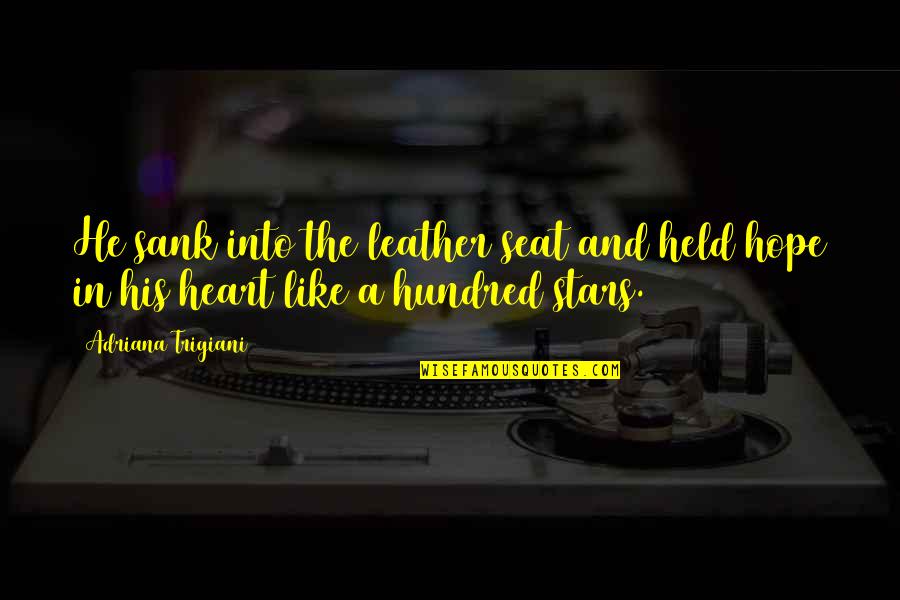 He sank into the leather seat and held hope in his heart like a hundred stars. —
Adriana Trigiani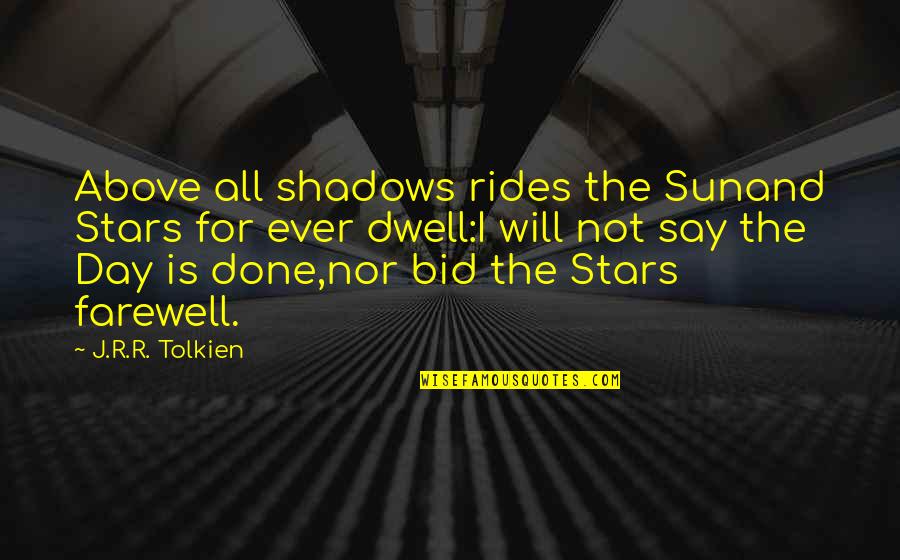 Above all shadows rides the Sun
and Stars for ever dwell:
I will not say the Day is done,
nor bid the Stars farewell. —
J.R.R. Tolkien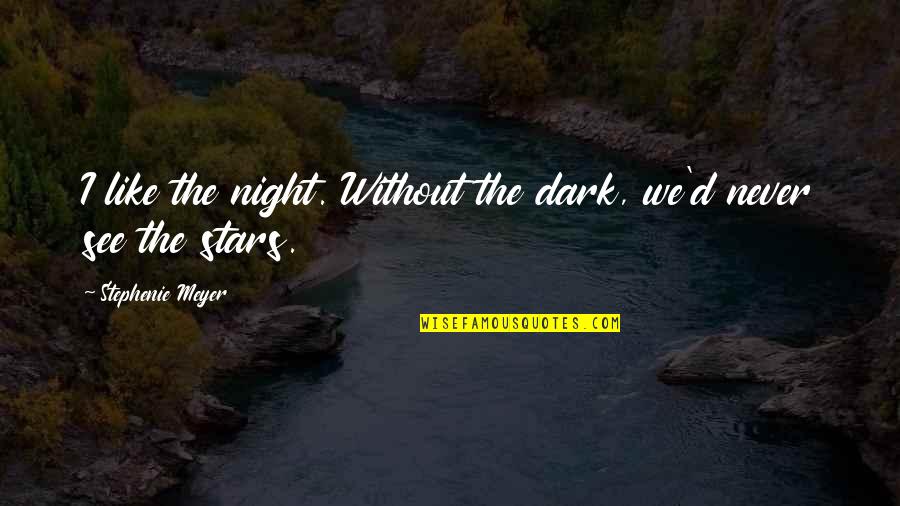 I like the night. Without the dark, we'd never see the stars. —
Stephenie Meyer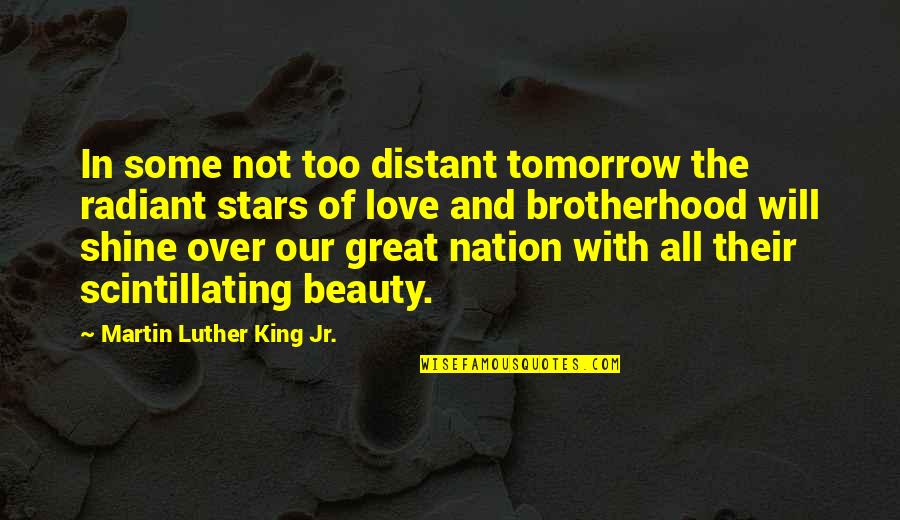 In some not too distant tomorrow the radiant stars of love and brotherhood will shine over our great nation with all their scintillating beauty. —
Martin Luther King Jr.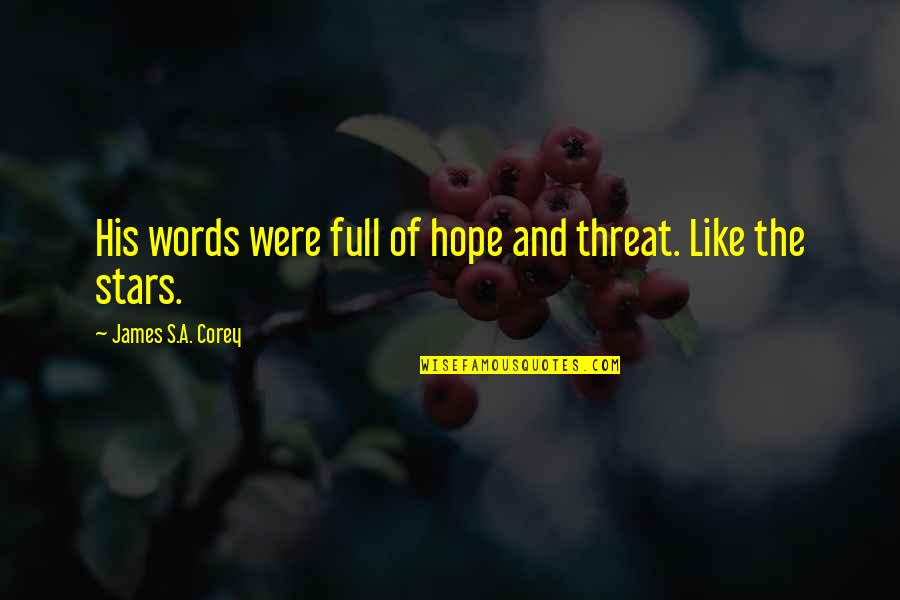 His words were full of hope and threat.
Like the stars. —
James S.A. Corey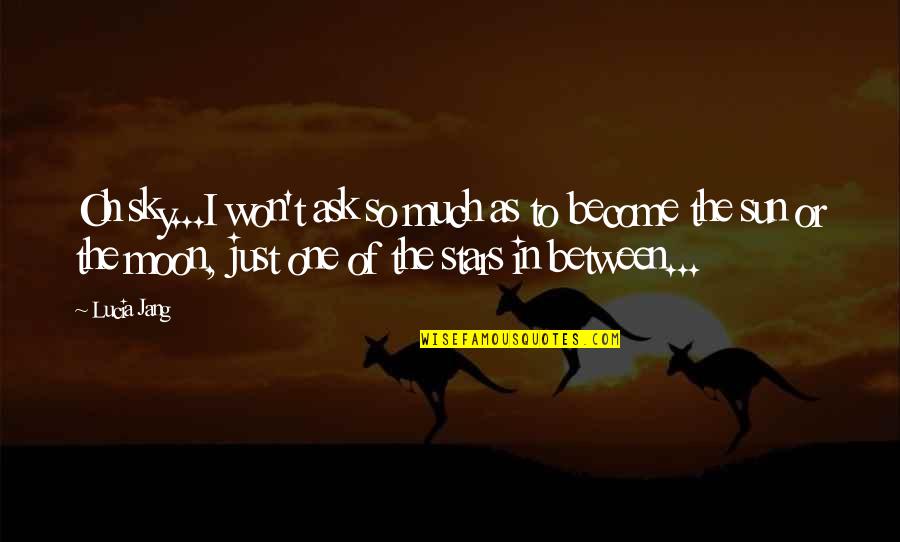 Oh sky...I won't ask so much as to become the sun or the moon, just one of the stars in between... —
Lucia Jang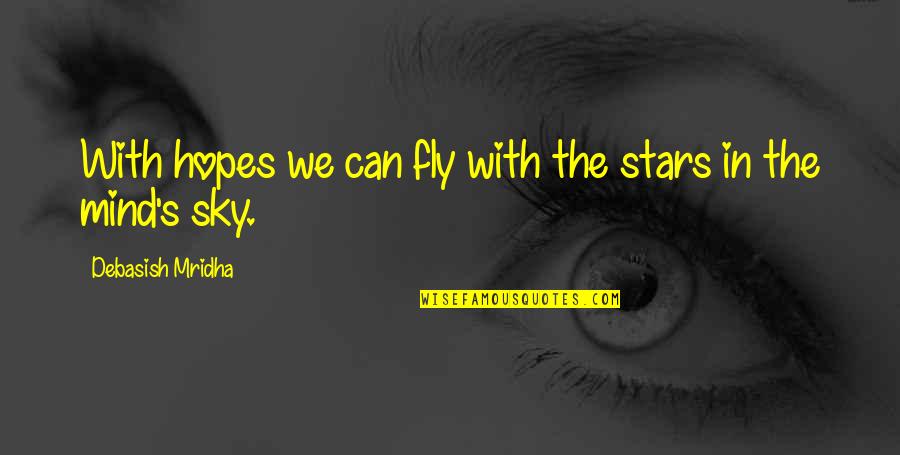 With hopes we can fly with the stars in the mind's sky. —
Debasish Mridha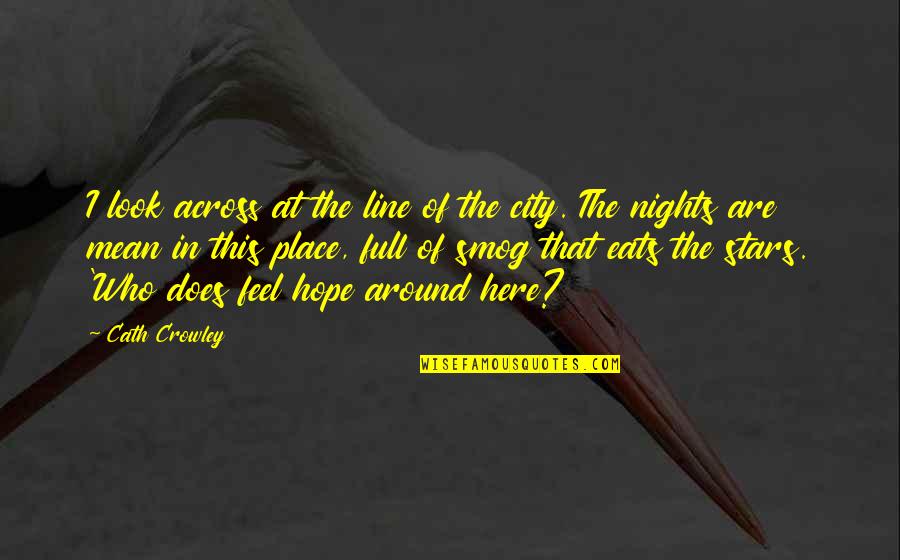 I look across at the line of the city. The nights are mean in this place, full of smog that eats the stars. 'Who does feel hope around here? —
Cath Crowley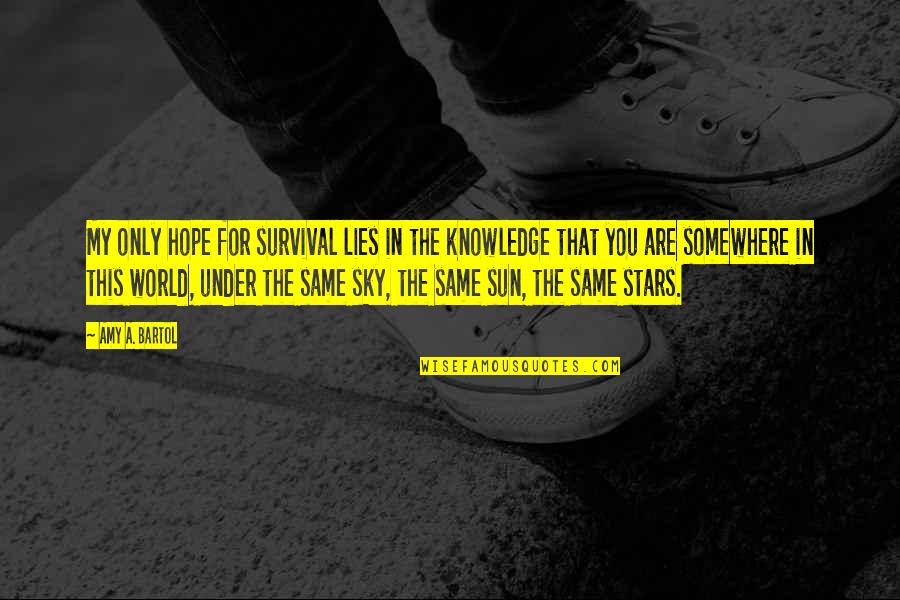 My only hope for survival lies in the knowledge that you are somewhere in this world, under the same sky, the same sun, the same stars. —
Amy A. Bartol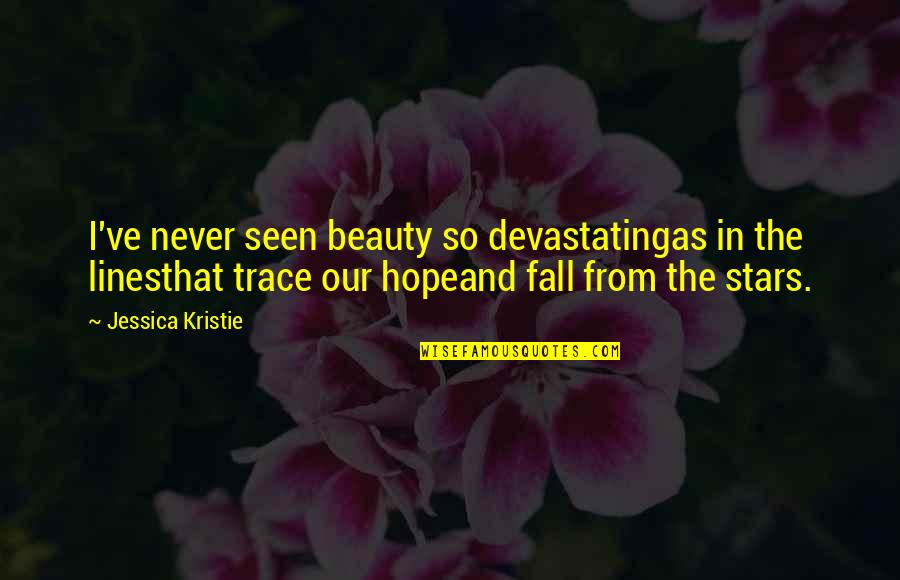 I've never seen beauty
so devastating
as in the lines
that trace our hope
and fall from the stars. —
Jessica Kristie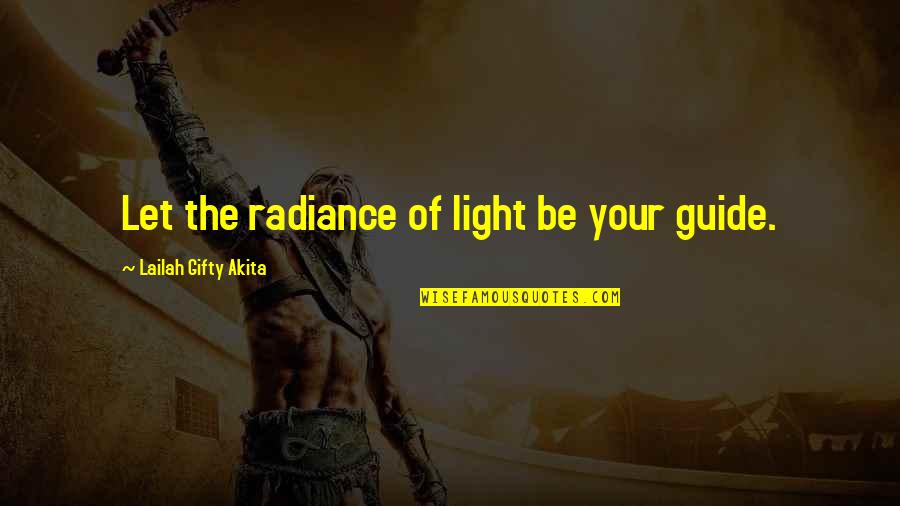 Let the radiance of light be your guide. —
Lailah Gifty Akita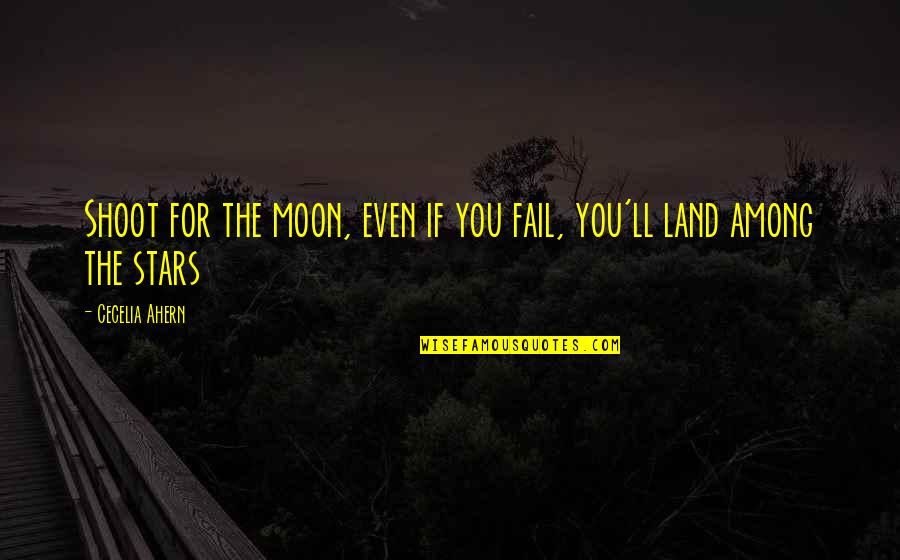 Shoot for the moon, even if you fail, you'll land among the stars —
Cecelia Ahern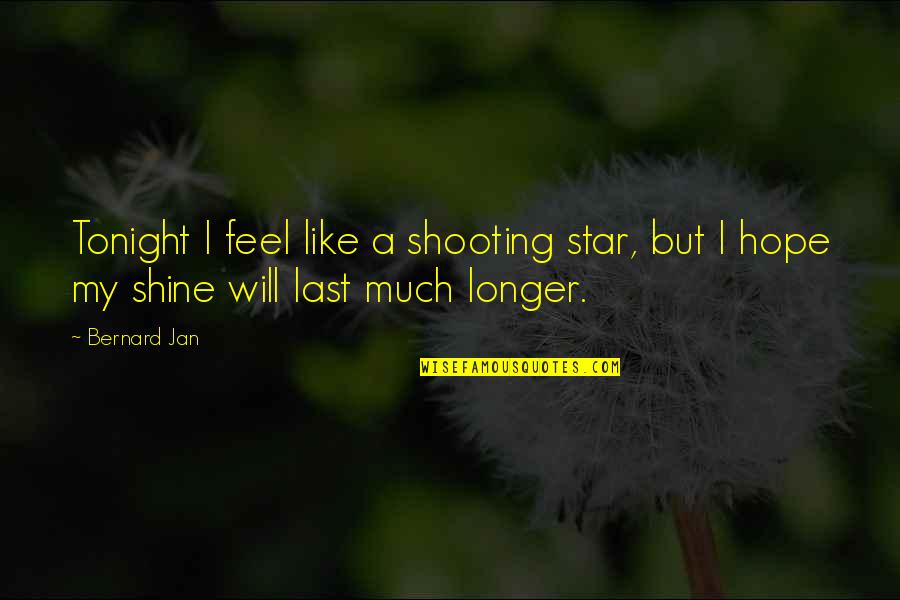 Tonight I feel like a shooting star, but I hope my shine will last much longer. —
Bernard Jan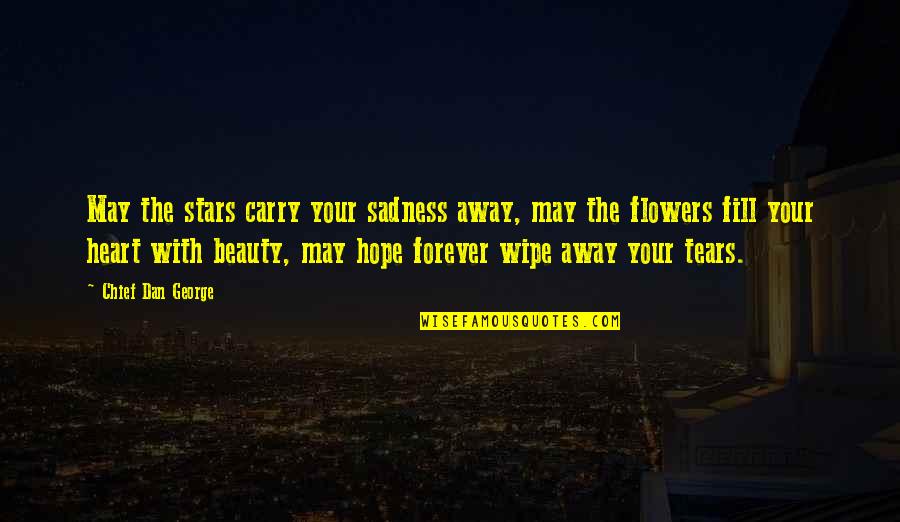 May the stars carry your sadness away, may the flowers fill your heart with beauty, may hope forever wipe away your tears. —
Chief Dan George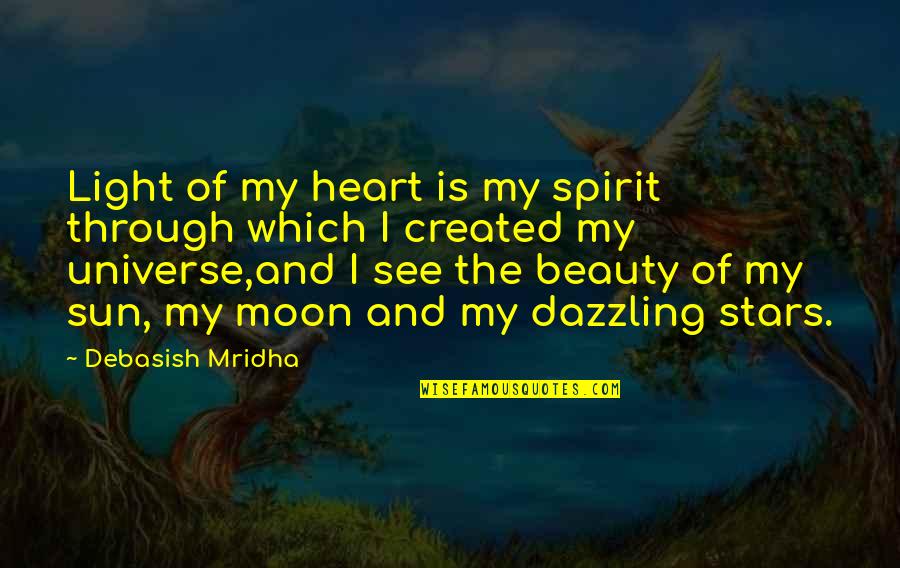 Light of my heart is my spirit through which I created my universe,
and I see the beauty of my sun, my moon and my dazzling stars. —
Debasish Mridha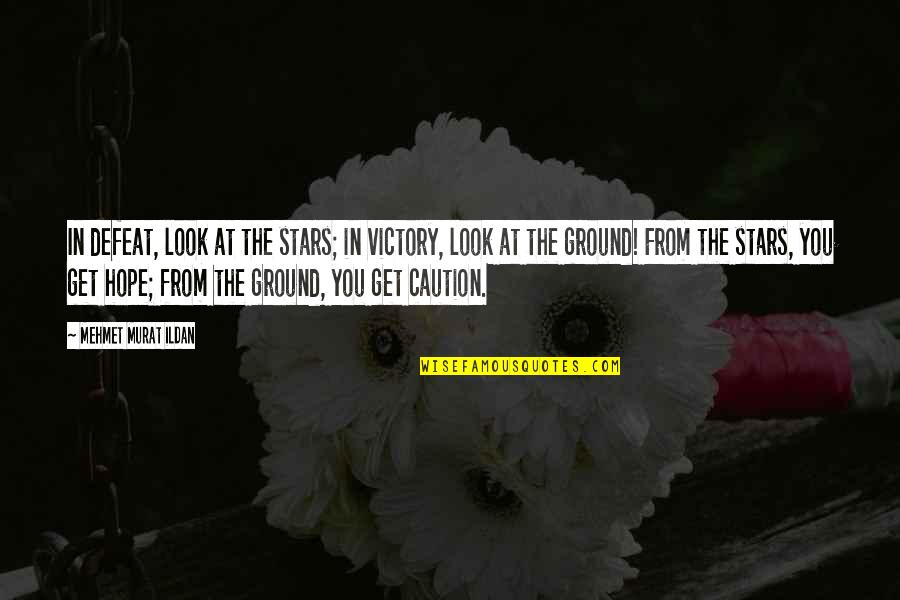 In defeat, look at the stars; in victory, look at the ground! From the stars, you get hope; from the ground, you get caution. —
Mehmet Murat Ildan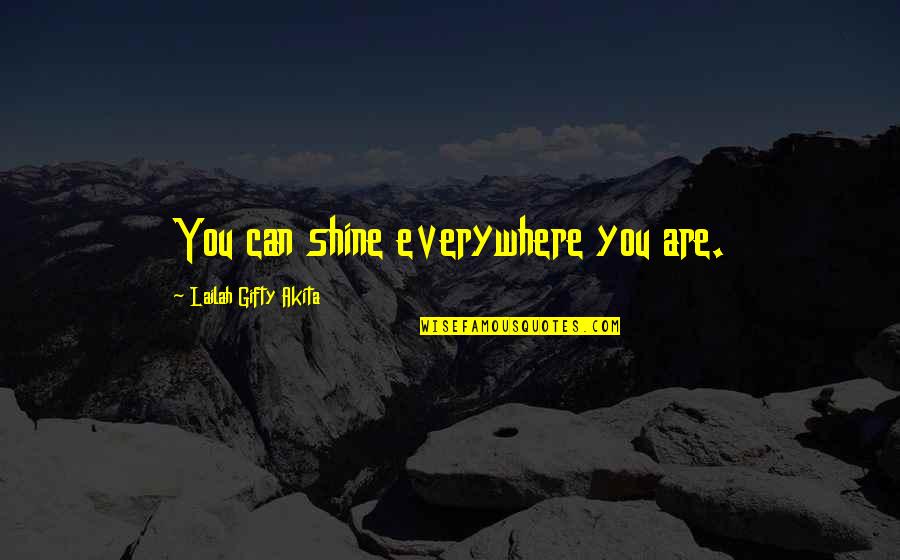 You can shine everywhere you are. —
Lailah Gifty Akita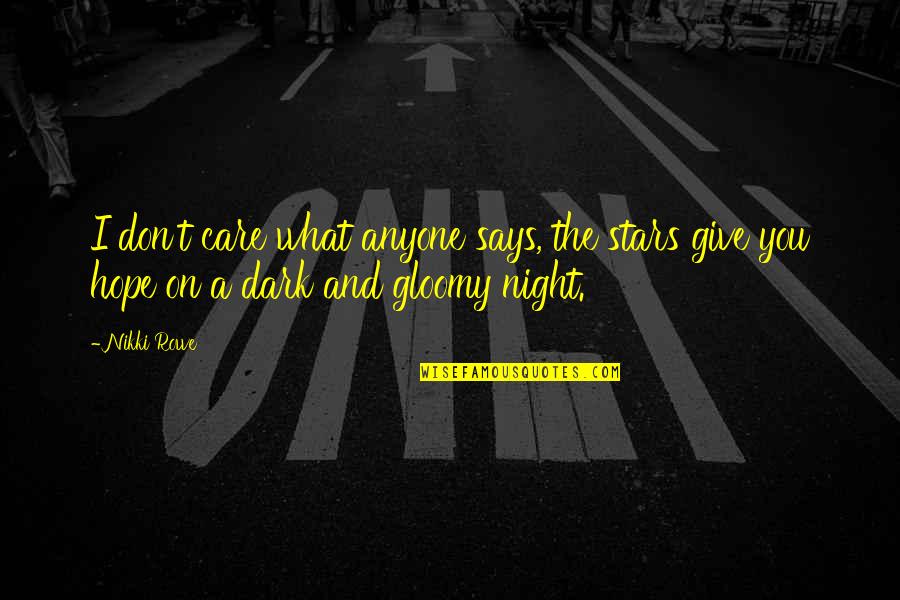 I don't care what anyone says, the stars give you hope on a dark and gloomy night. —
Nikki Rowe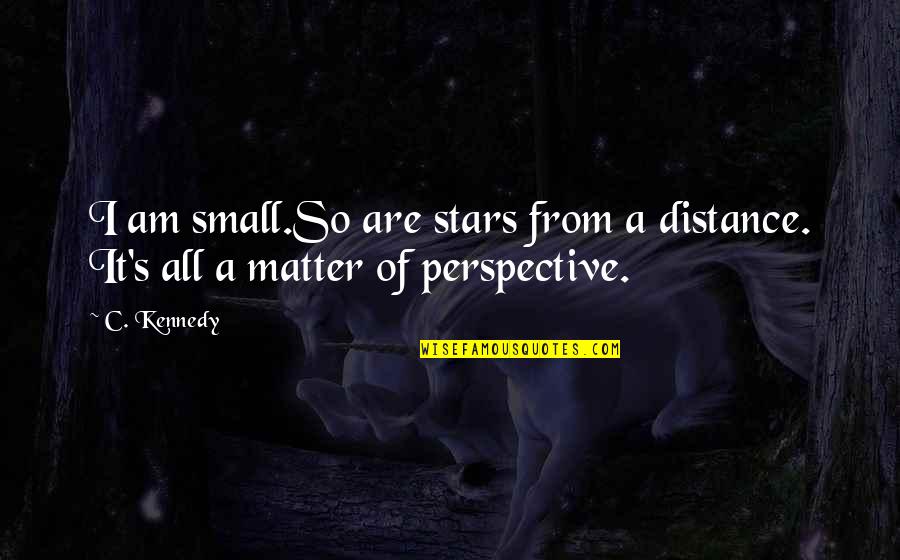 I am small.
So are stars from a distance. It's all a matter of perspective. —
C. Kennedy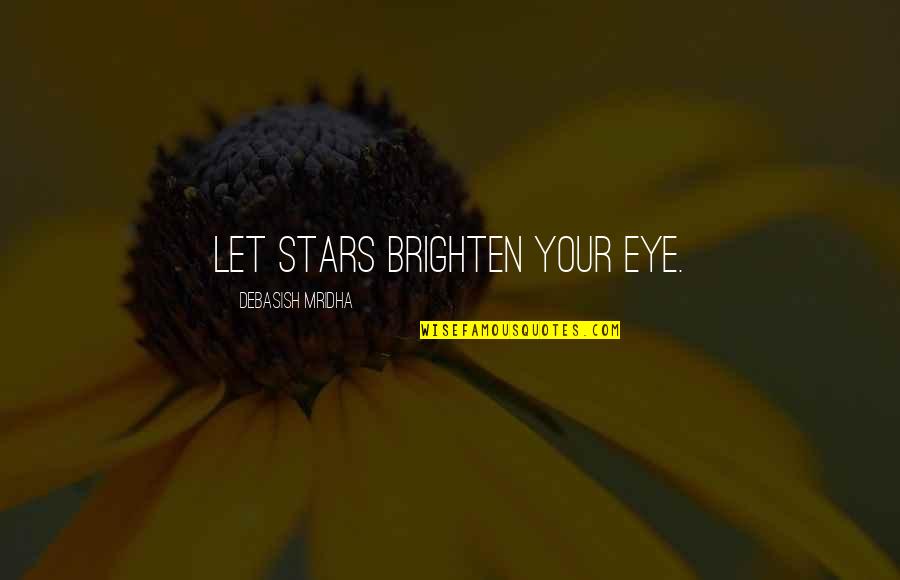 Let stars brighten your eye. —
Debasish Mridha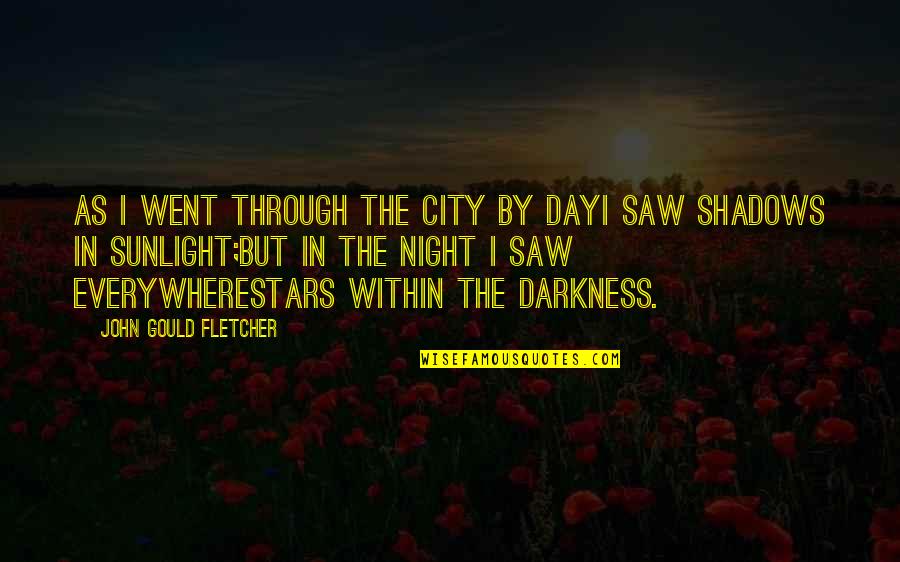 As I went through the city by day
I saw shadows in sunlight;
But in the night I saw everywhere
Stars within the darkness. —
John Gould Fletcher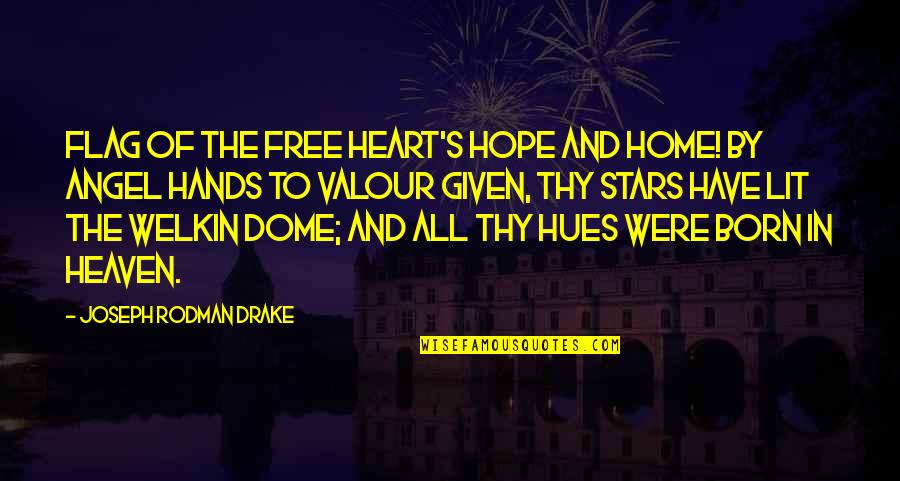 Flag of the free heart's hope and home! By angel hands to valour given, Thy stars have lit the welkin dome; And all thy hues were born in heaven. —
Joseph Rodman Drake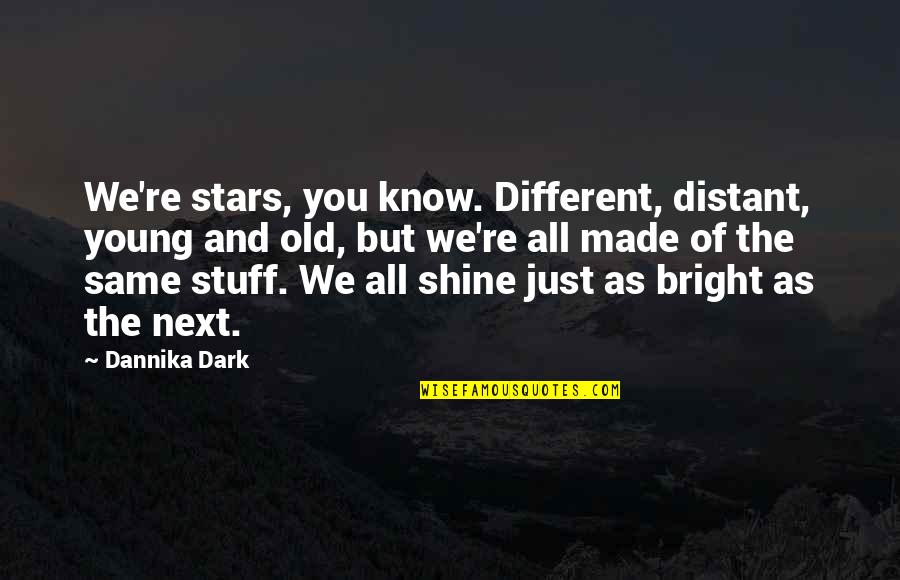 We're stars, you know. Different, distant, young and old, but we're all made of the same stuff. We all shine just as bright as the next. —
Dannika Dark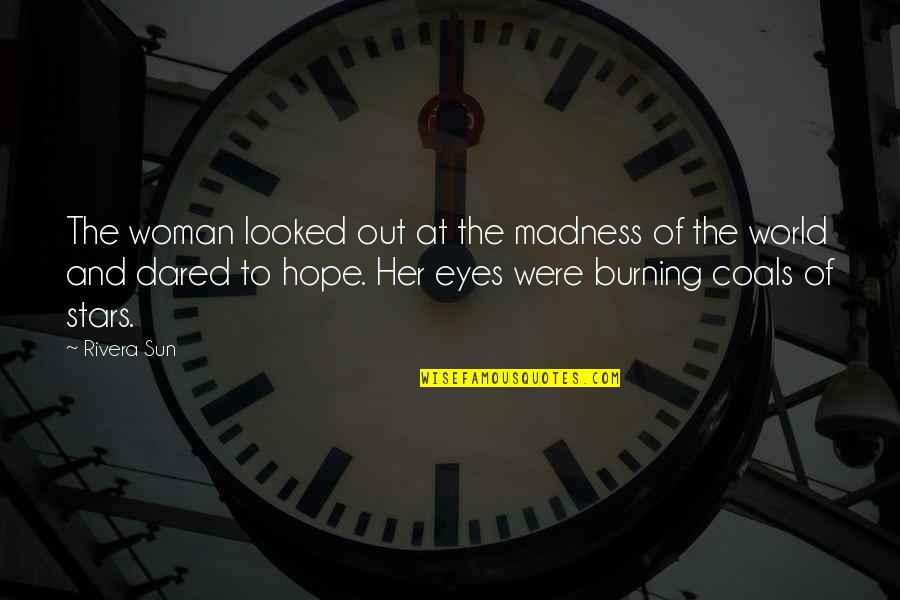 The woman looked out at the madness of the world and dared to hope. Her eyes were burning coals of stars. —
Rivera Sun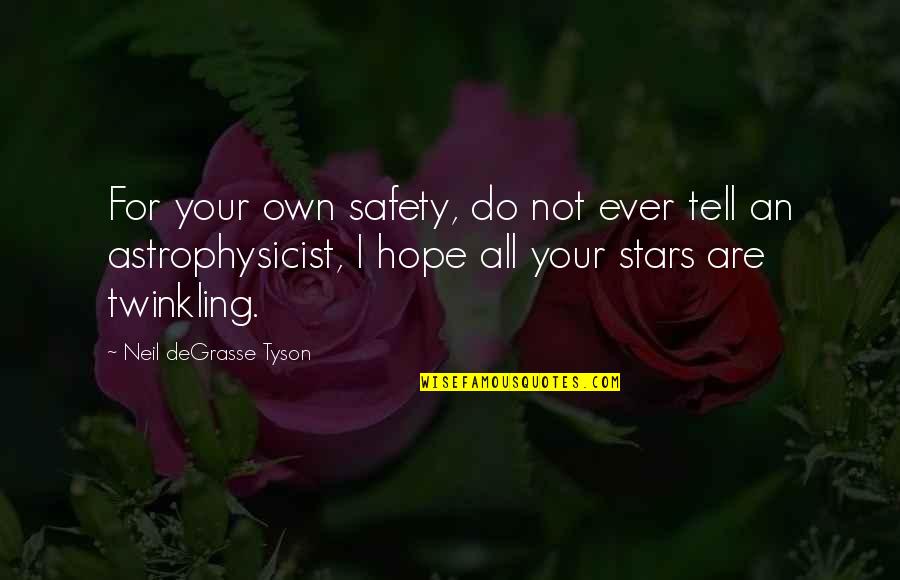 For your own safety, do not ever tell an astrophysicist, I hope all your stars are twinkling. —
Neil DeGrasse Tyson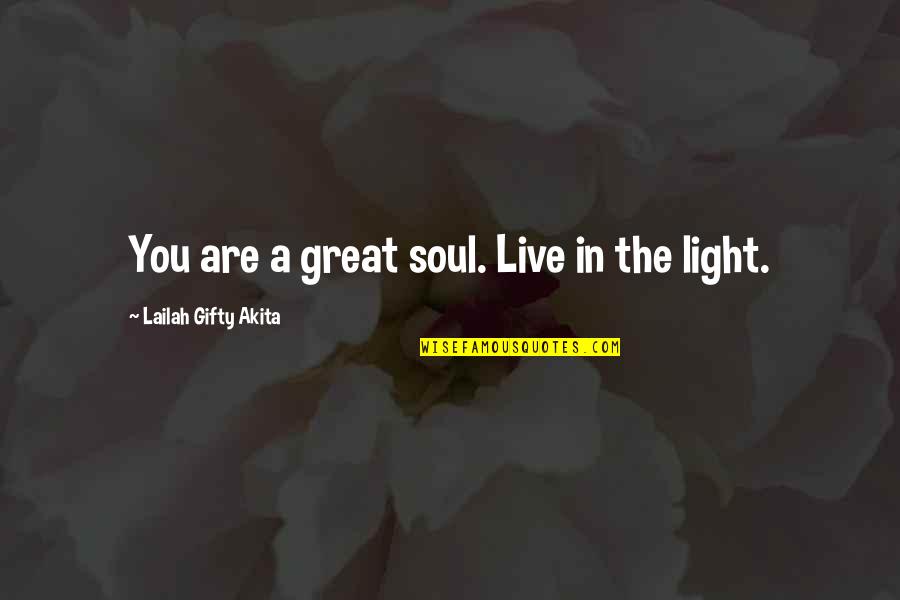 You are a great soul.
Live in the light. —
Lailah Gifty Akita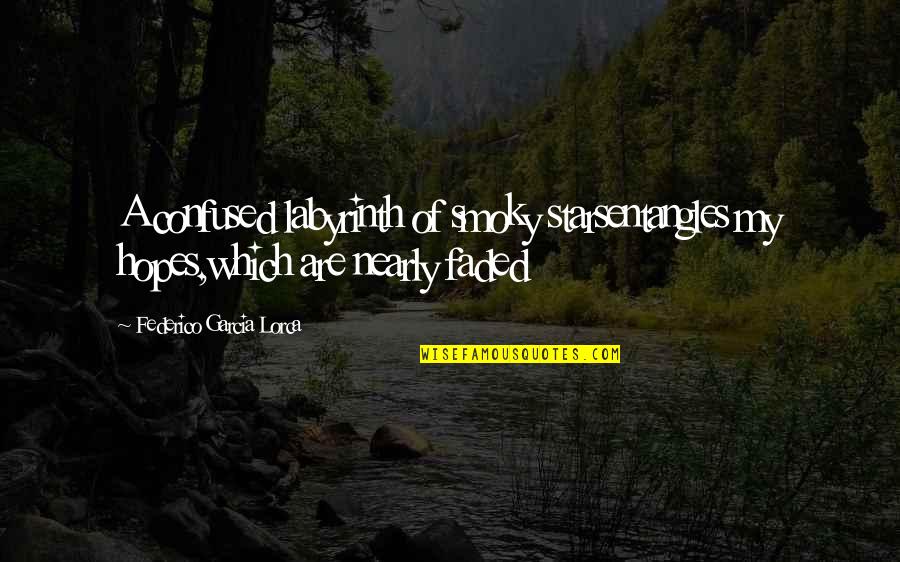 A confused labyrinth
of smoky stars
entangles my hopes,
which are nearly faded —
Federico Garcia Lorca