Stand Be Me Quotes
Collection of top 50 famous quotes about Stand Be Me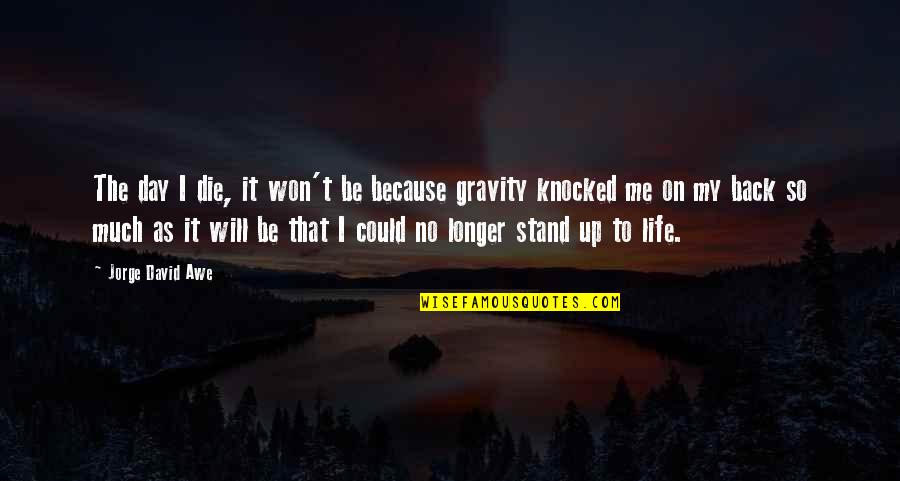 The day I die, it won't be because gravity knocked me on my back so much as it will be that I could no longer stand up to life.
—
Jorge David Awe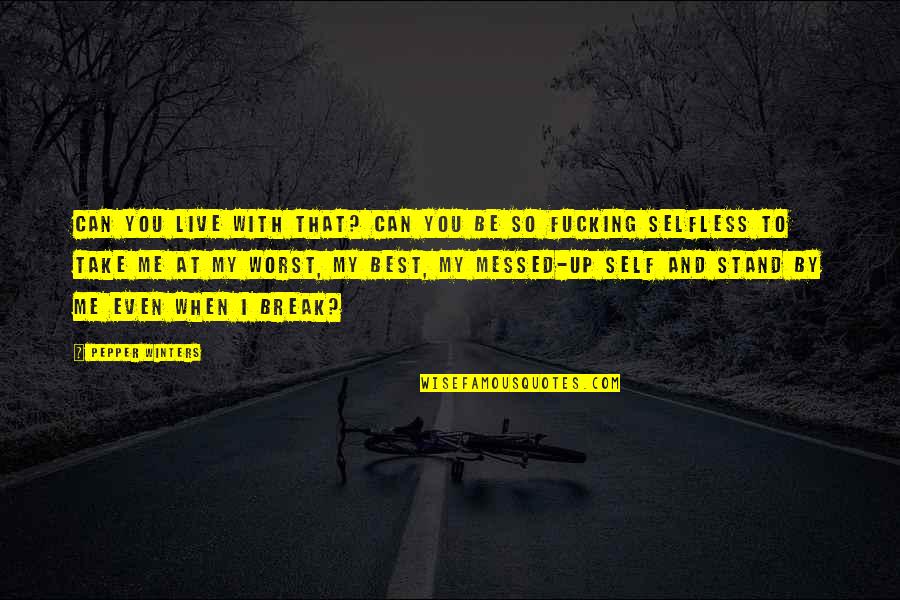 Can you live with that? Can you be so fucking selfless to take me at my worst, my best, my messed-up self and stand by me even when I break?
—
Pepper Winters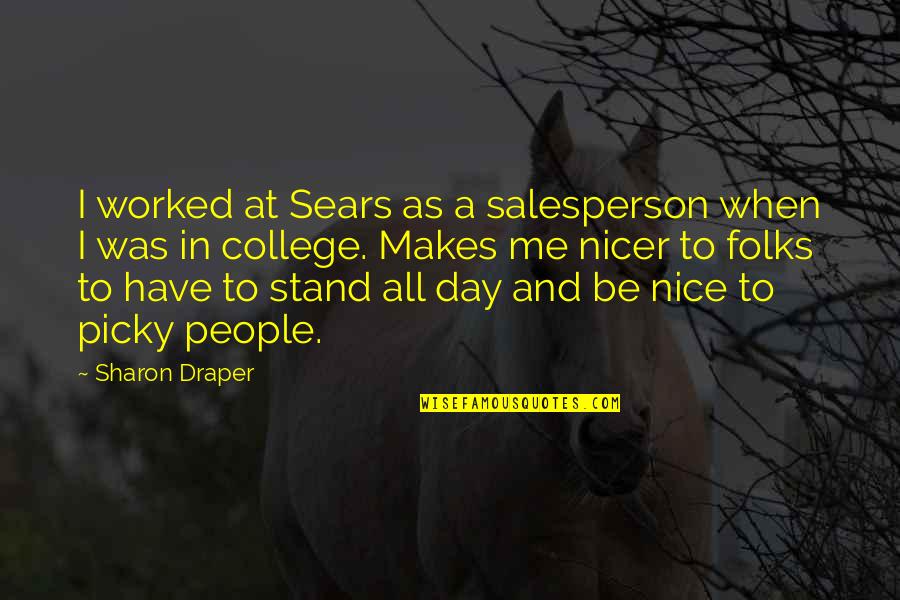 I worked at Sears as a salesperson when I was in college. Makes me nicer to folks to have to stand all day and be nice to picky people.
—
Sharon Draper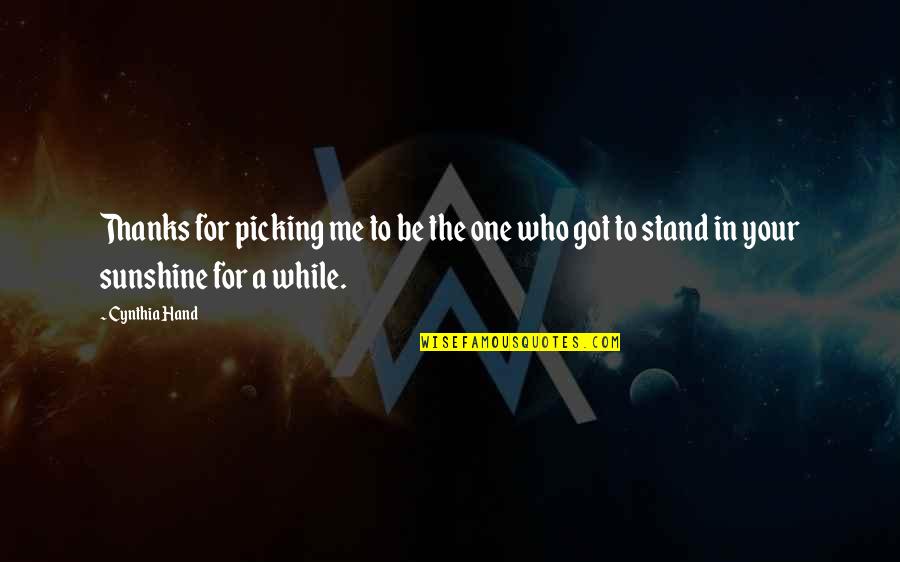 Thanks for picking me to be the one who got to stand in your sunshine for a while.
—
Cynthia Hand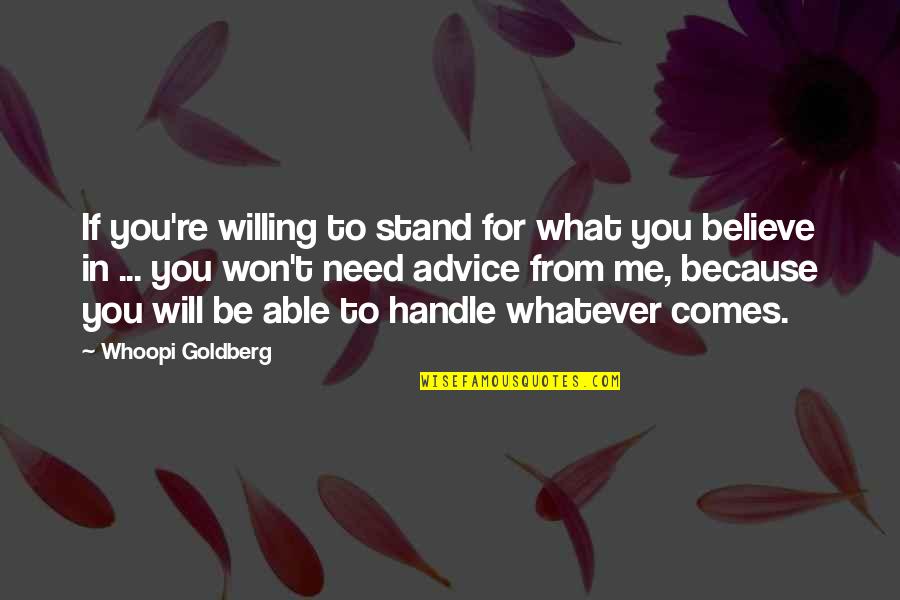 If you're willing to stand for what you believe in ... you won't need advice from me, because you will be able to handle whatever comes.
—
Whoopi Goldberg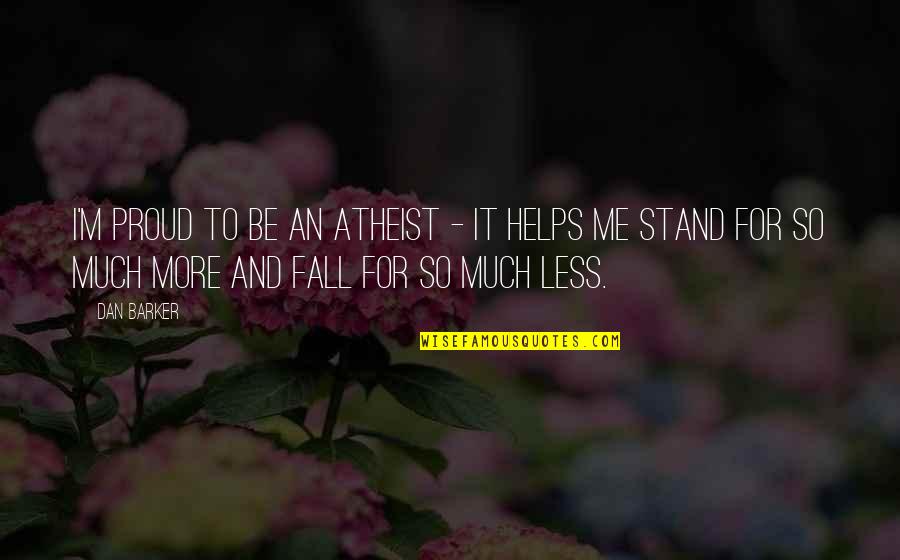 I'm proud to be an atheist - it helps me stand for so much more and fall for so much less.
—
Dan Barker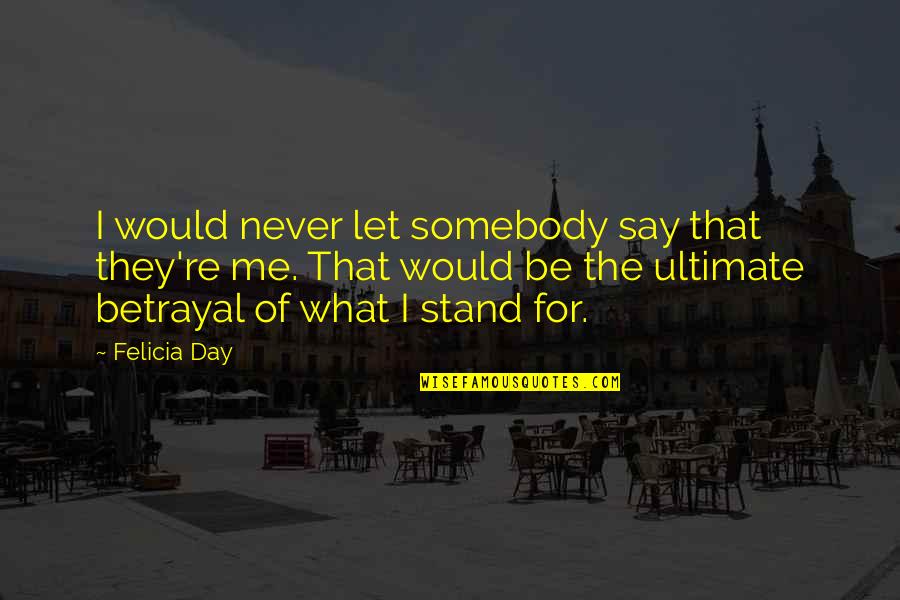 I would never let somebody say that they're me. That would be the ultimate betrayal of what I stand for.
—
Felicia Day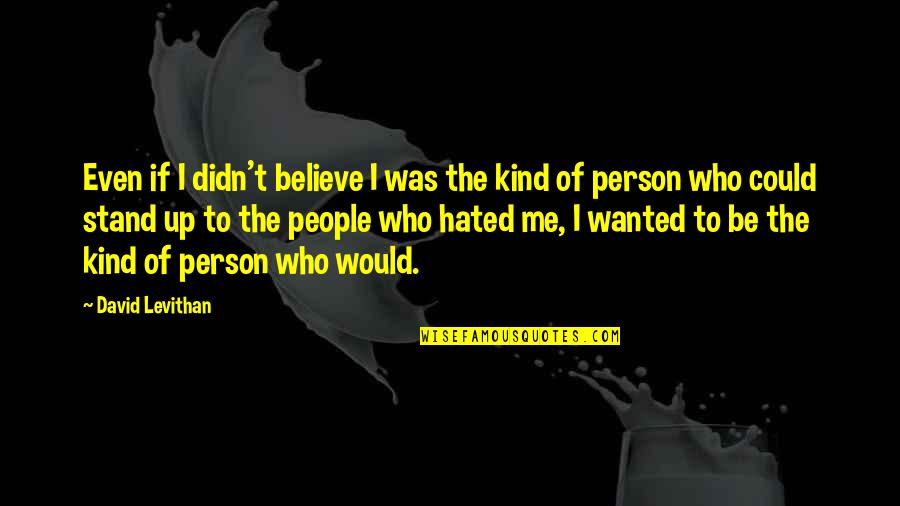 Even if I didn't believe I was the kind of person who could stand up to the people who hated me, I wanted to be the kind of person who would.
—
David Levithan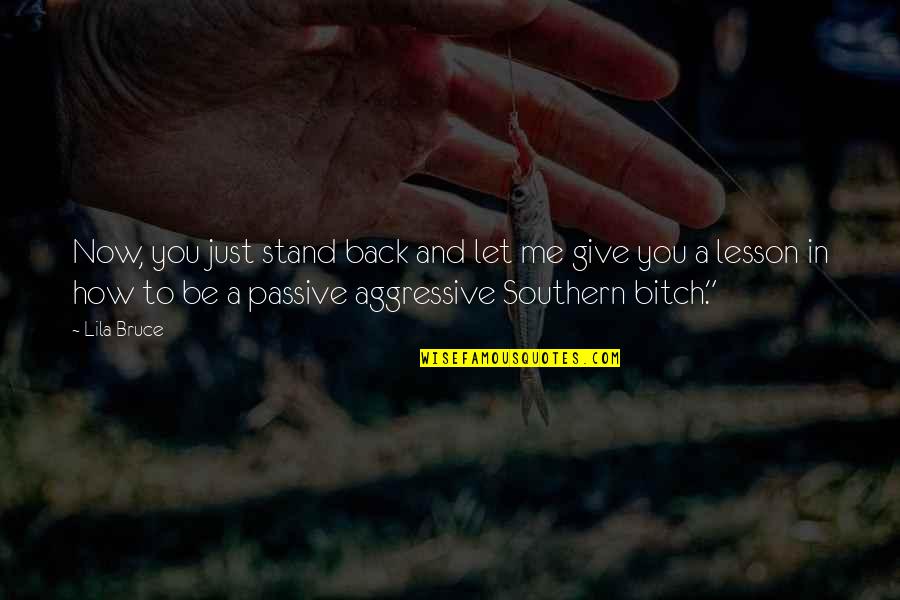 Now, you just stand back and let me give you a lesson in how to be a passive aggressive Southern bitch."
—
Lila Bruce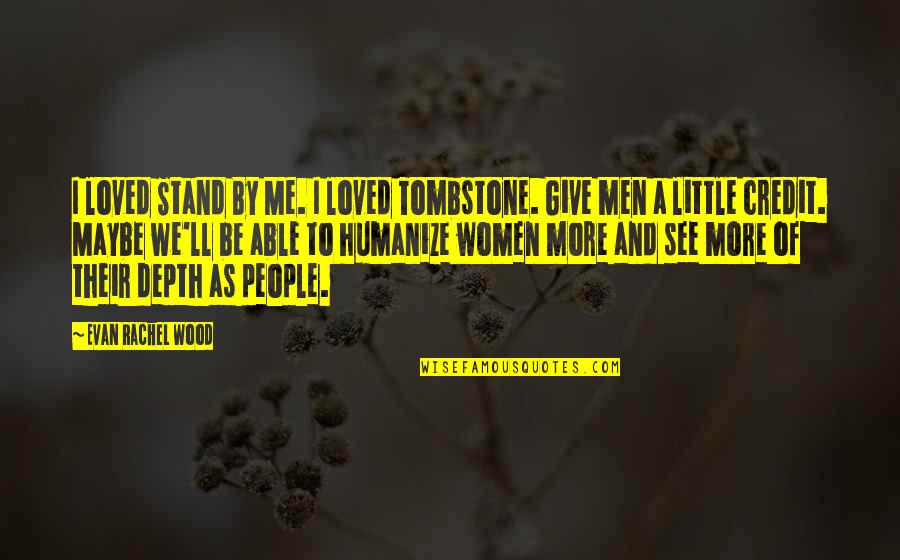 I loved Stand By Me. I loved Tombstone. Give men a little credit. Maybe we'll be able to humanize women more and see more of their depth as people.
—
Evan Rachel Wood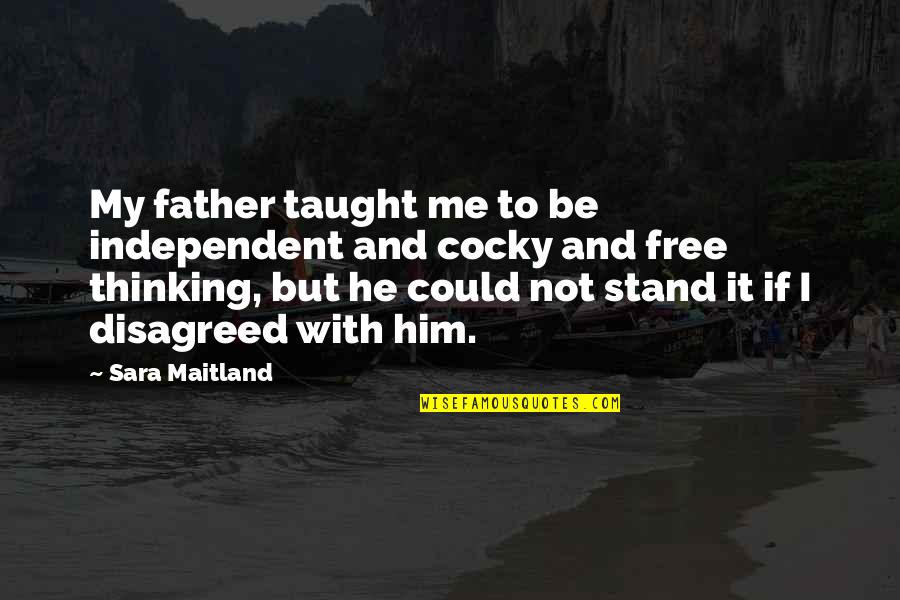 My father taught me to be independent and cocky and free thinking, but he could not stand it if I disagreed with him. —
Sara Maitland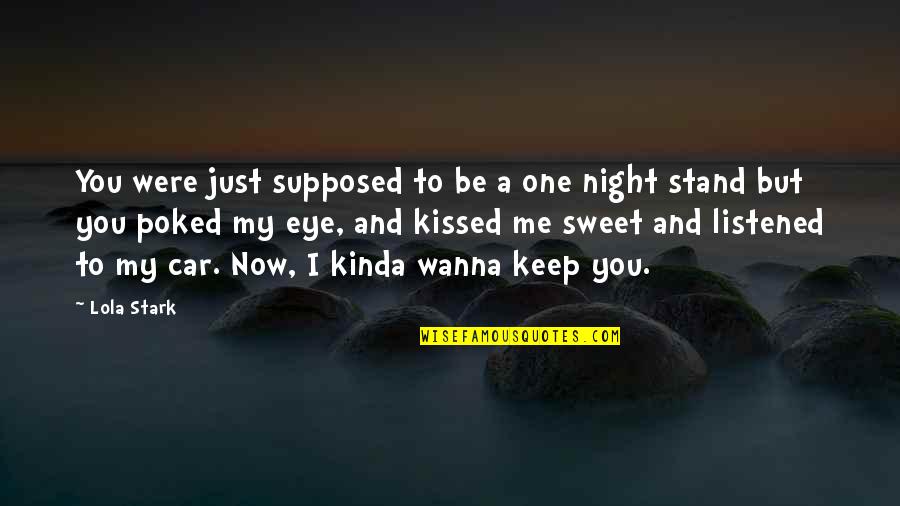 You were just supposed to be a one night stand but you poked my eye, and kissed me sweet and listened to my car. Now, I kinda wanna keep you. —
Lola Stark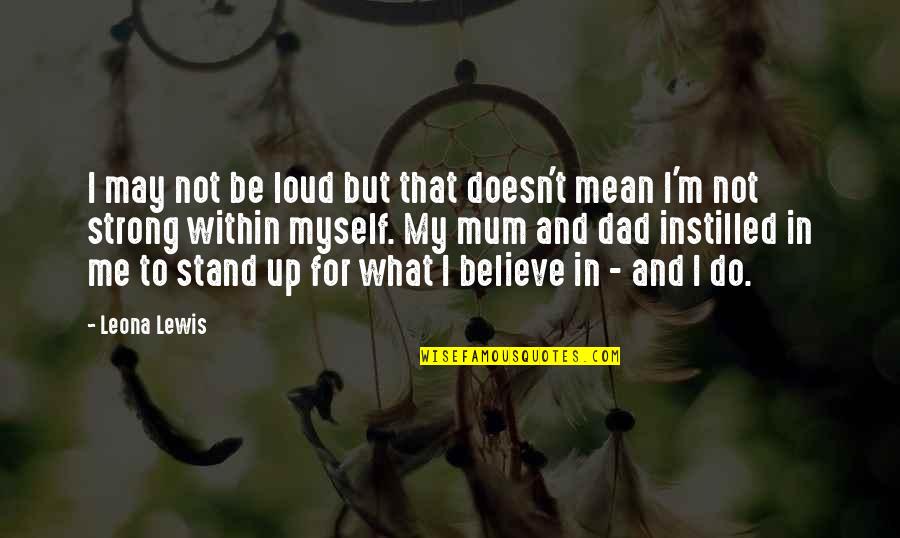 I may not be loud but that doesn't mean I'm not strong within myself. My mum and dad instilled in me to stand up for what I believe in - and I do. —
Leona Lewis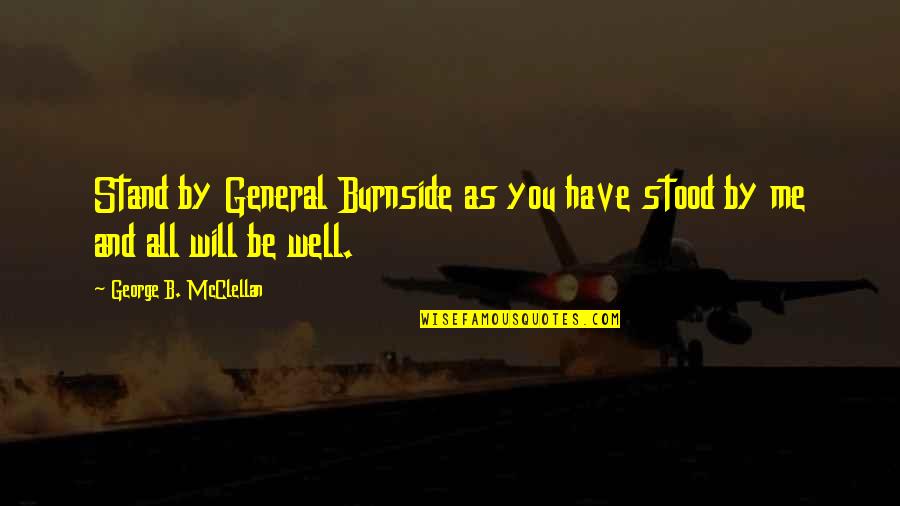 Stand by General Burnside as you have stood by me and all will be well. —
George B. McClellan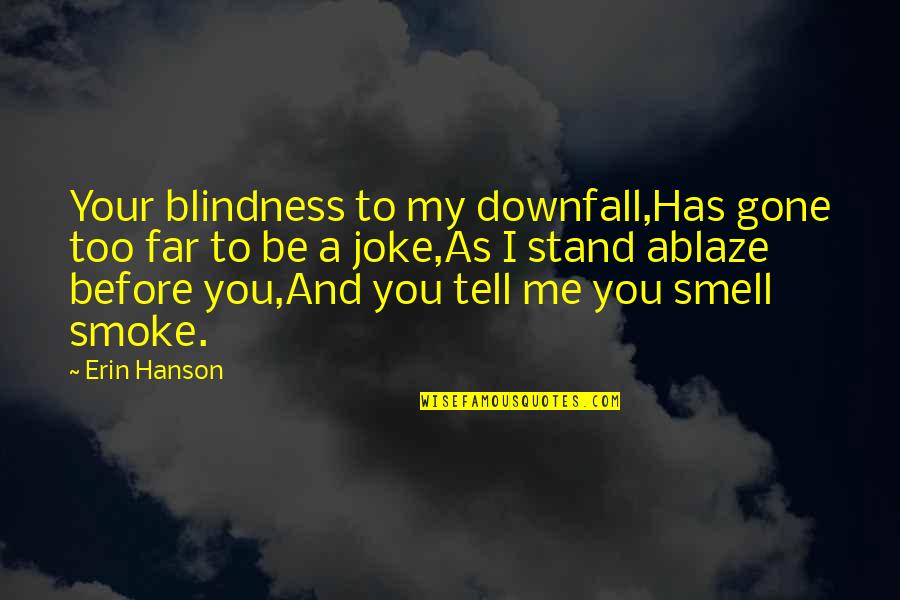 Your blindness to my downfall,
Has gone too far to be a joke,
As I stand ablaze before you,
And you tell me you smell smoke. —
Erin Hanson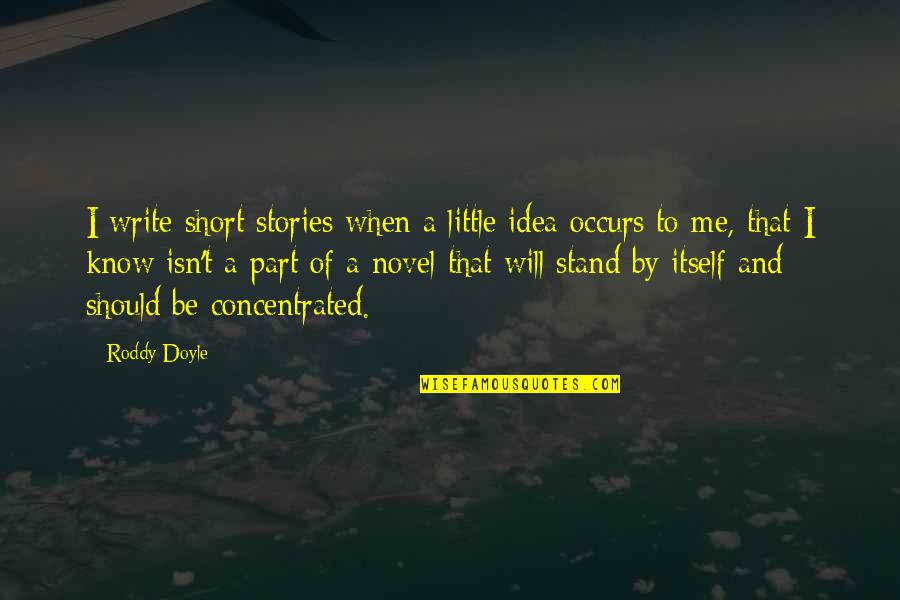 I write short stories when a little idea occurs to me, that I know isn't a part of a novel that will stand by itself and should be concentrated. —
Roddy Doyle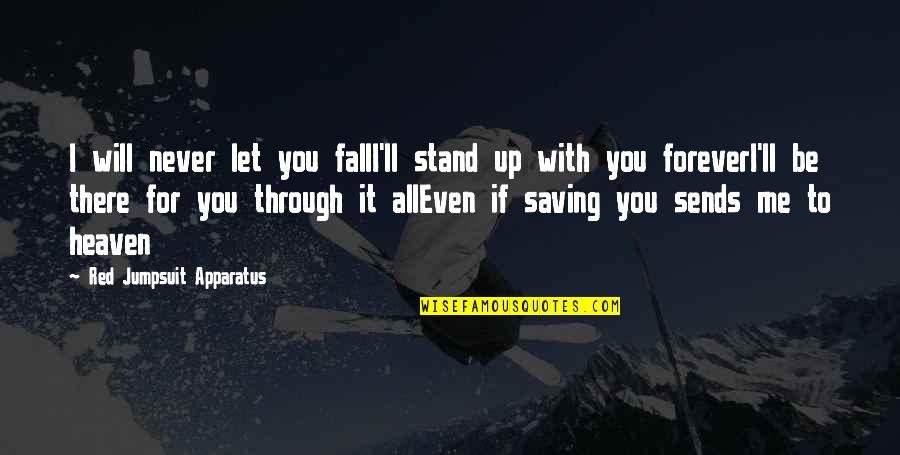 I will never let you fall
I'll stand up with you forever
I'll be there for you through it all
Even if saving you sends me to heaven —
Red Jumpsuit Apparatus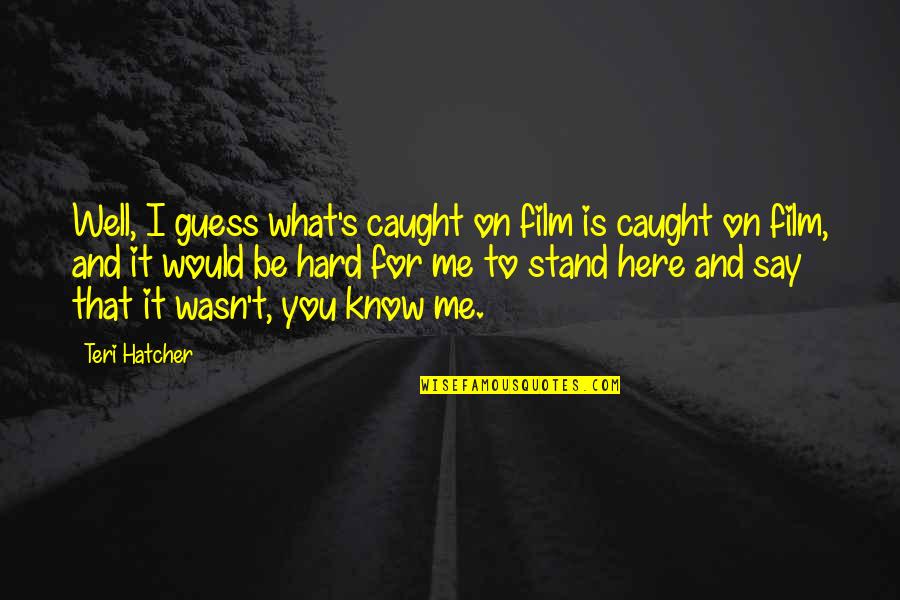 Well, I guess what's caught on film is caught on film, and it would be hard for me to stand here and say that it wasn't, you know me. —
Teri Hatcher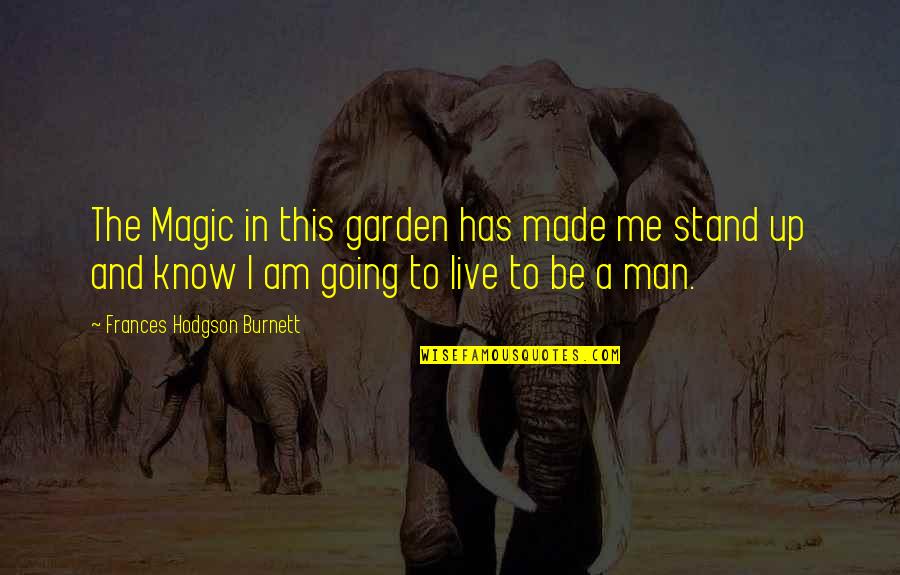 The Magic in this garden has made me stand up and know I am going to live to be a man. —
Frances Hodgson Burnett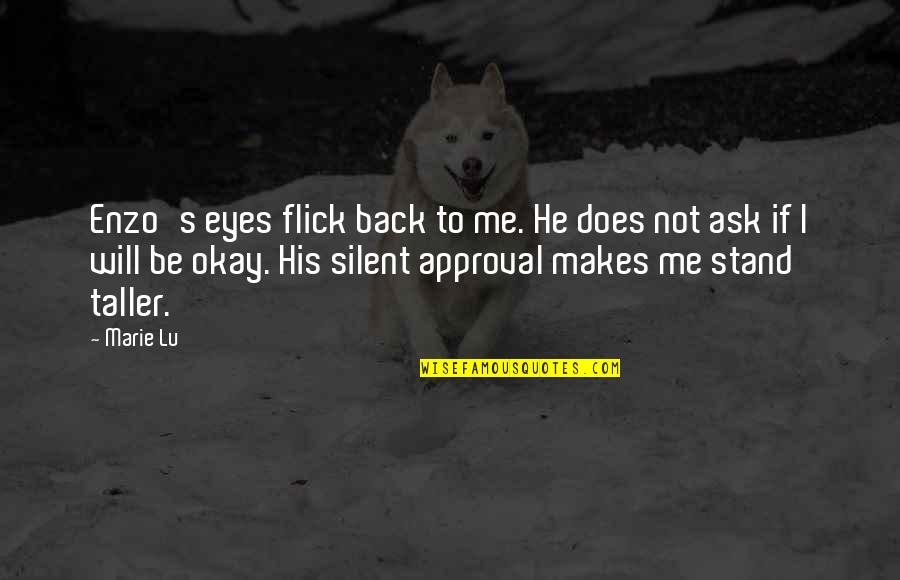 Enzo's eyes flick back to me. He does not ask if I will be okay. His silent approval makes me stand taller. —
Marie Lu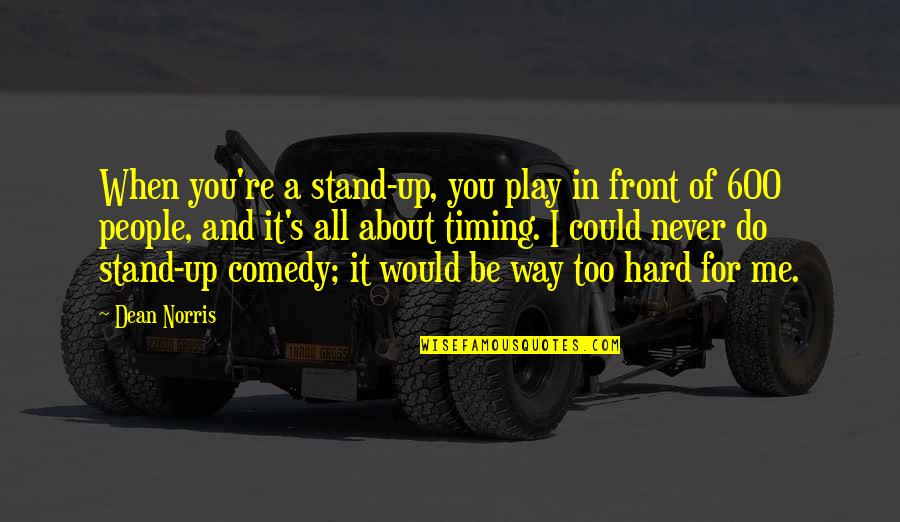 When you're a stand-up, you play in front of 600 people, and it's all about timing. I could never do stand-up comedy; it would be way too hard for me. —
Dean Norris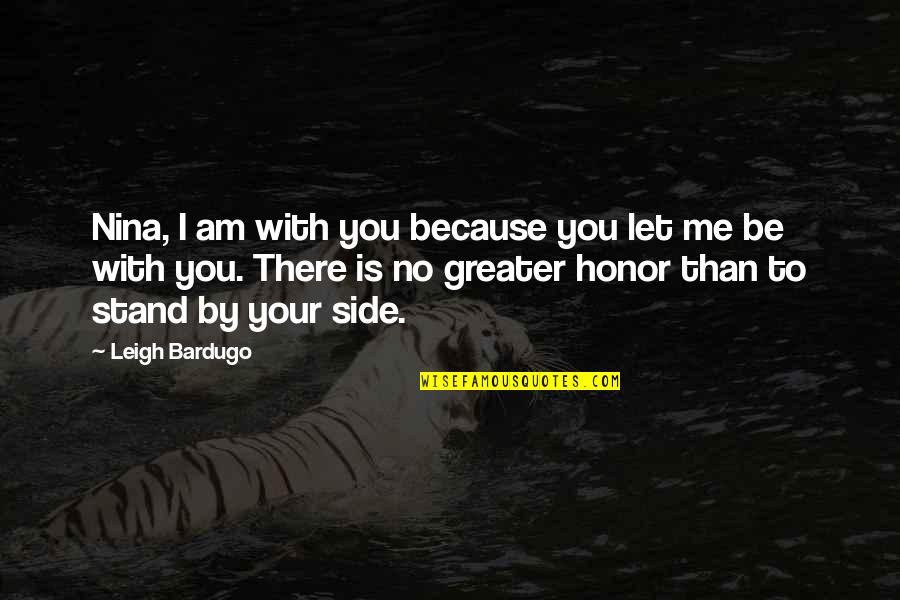 Nina, I am with you because you let me be with you. There is no greater honor than to stand by your side. —
Leigh Bardugo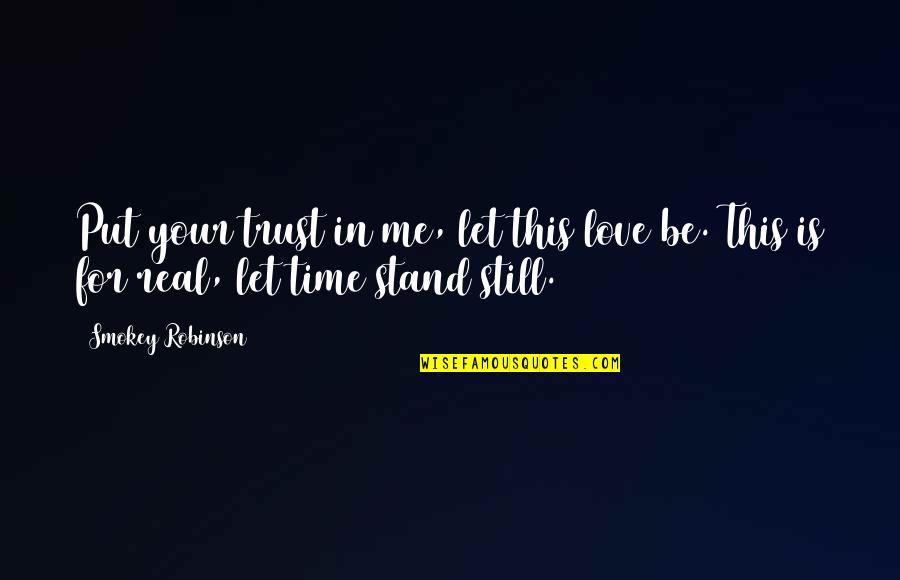 Put your trust in me, let this love be. This is for real, let time stand still. —
Smokey Robinson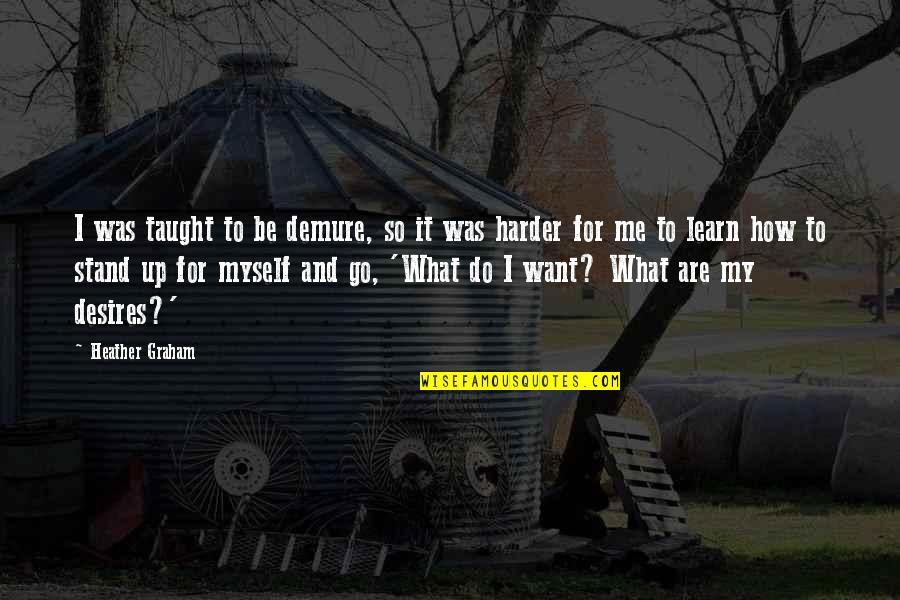 I was taught to be demure, so it was harder for me to learn how to stand up for myself and go, 'What do I want? What are my desires?' —
Heather Graham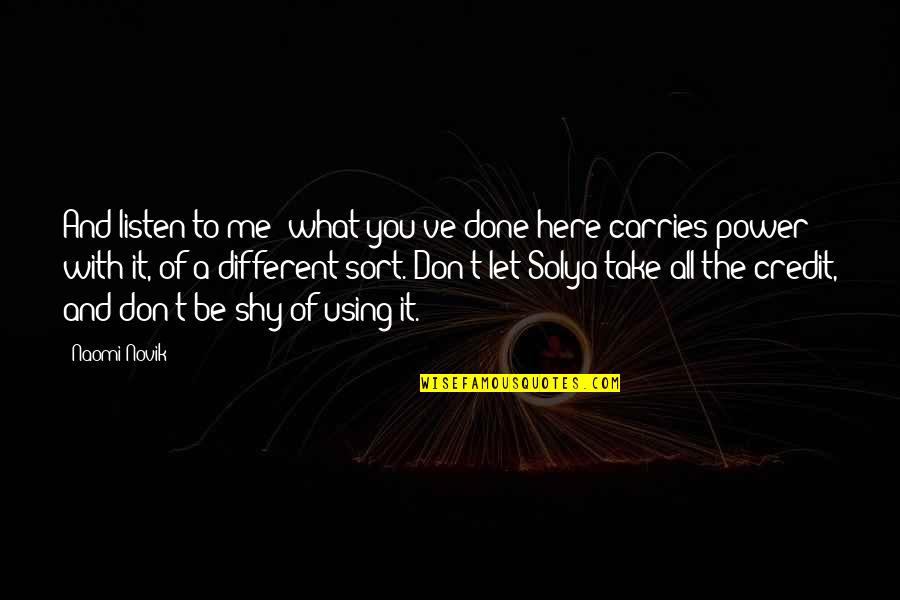 And listen to me: what you've done here carries power with it, of a different sort. Don't let Solya take all the credit, and don't be shy of using it. —
Naomi Novik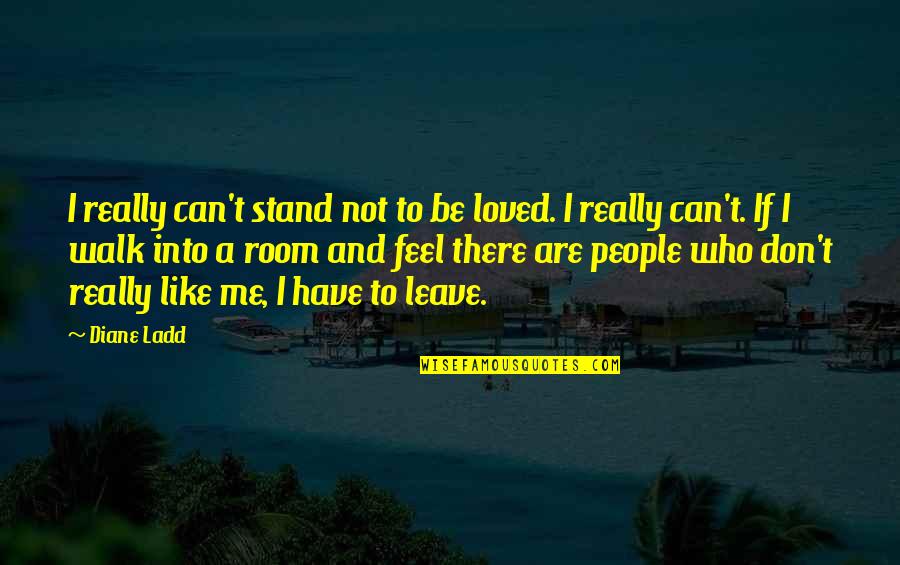 I really can't stand not to be loved. I really can't. If I walk into a room and feel there are people who don't really like me, I have to leave. —
Diane Ladd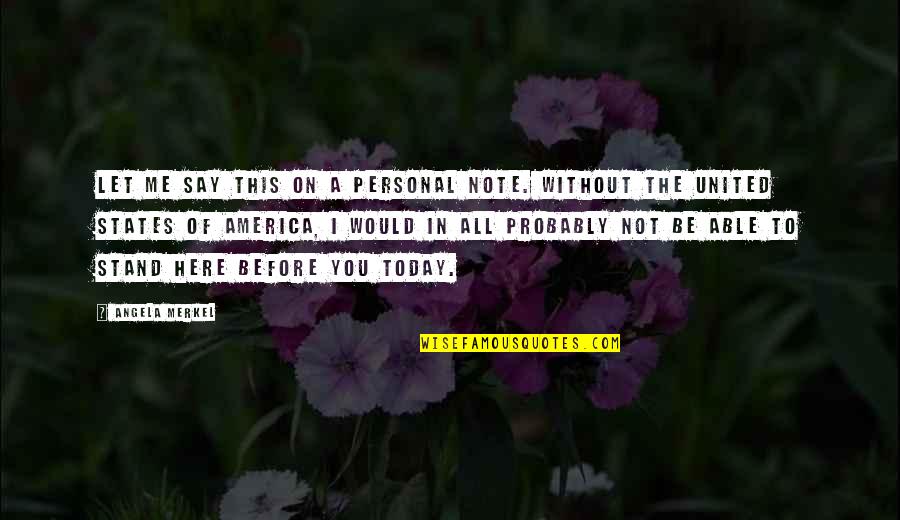 Let me say this on a personal note. Without the United States of America, I would in all probably not be able to stand here before you today. —
Angela Merkel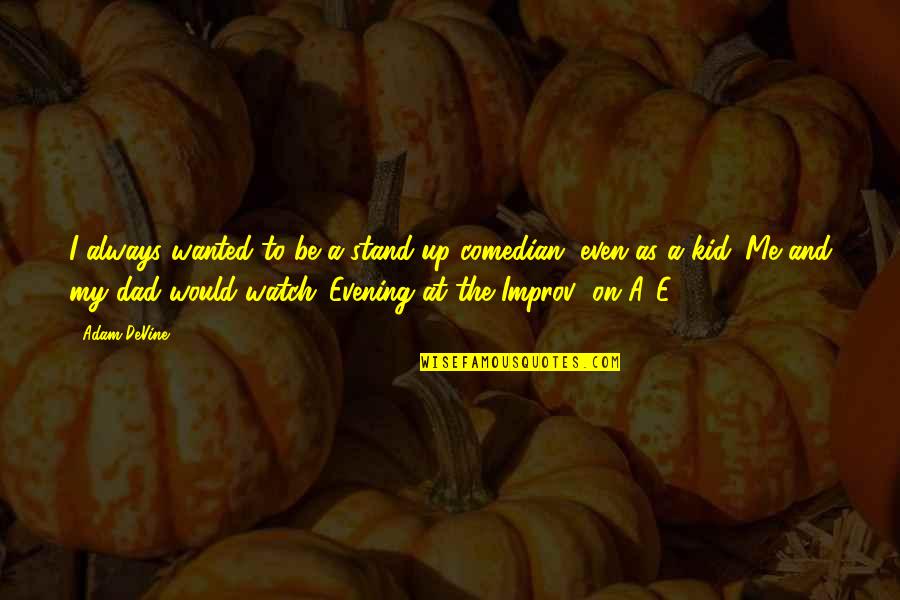 I always wanted to be a stand-up comedian, even as a kid. Me and my dad would watch 'Evening at the Improv' on A&E. —
Adam DeVine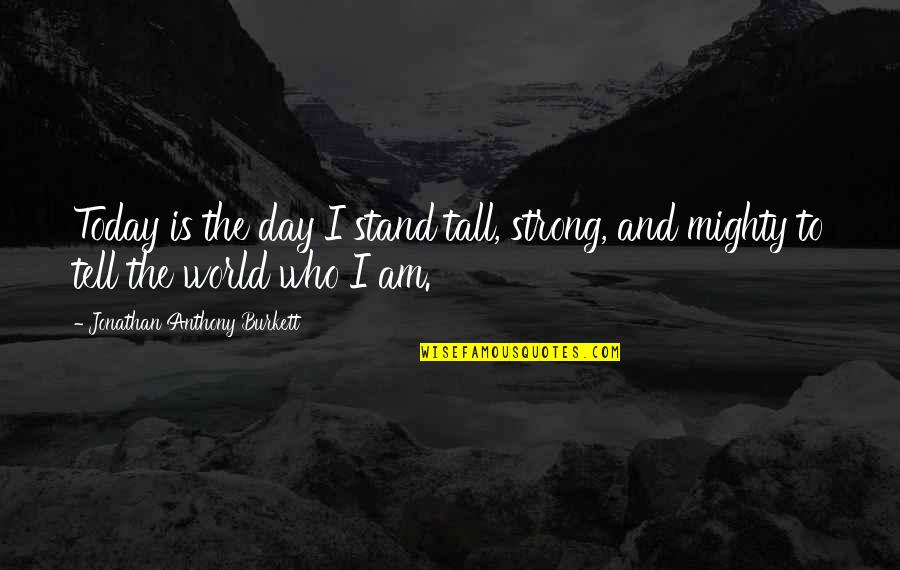 Today is the day I stand tall, strong, and mighty to tell the world who I am. —
Jonathan Anthony Burkett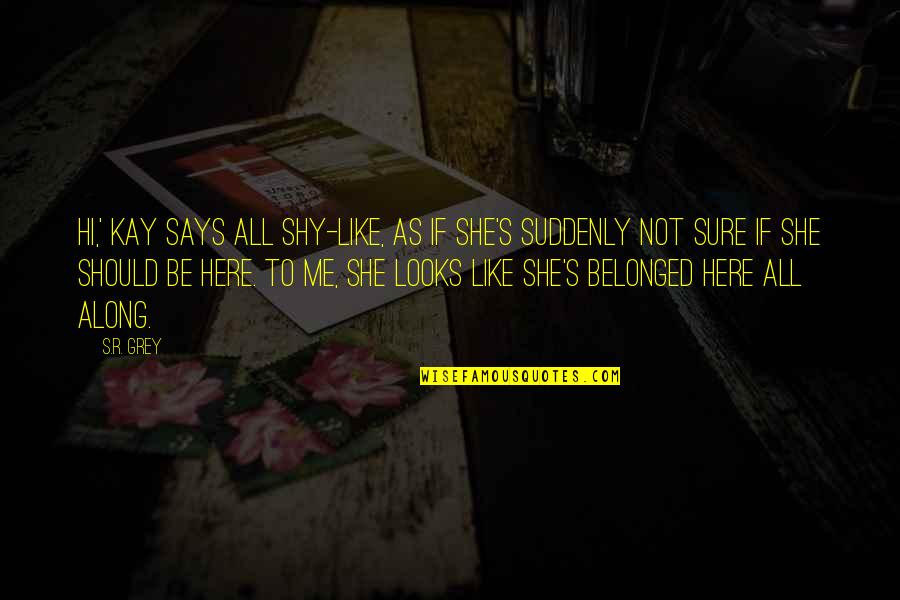 Hi,' Kay says all shy-like, as if she's suddenly not sure if she should be here. To me, she looks like she's belonged here all along. —
S.R. Grey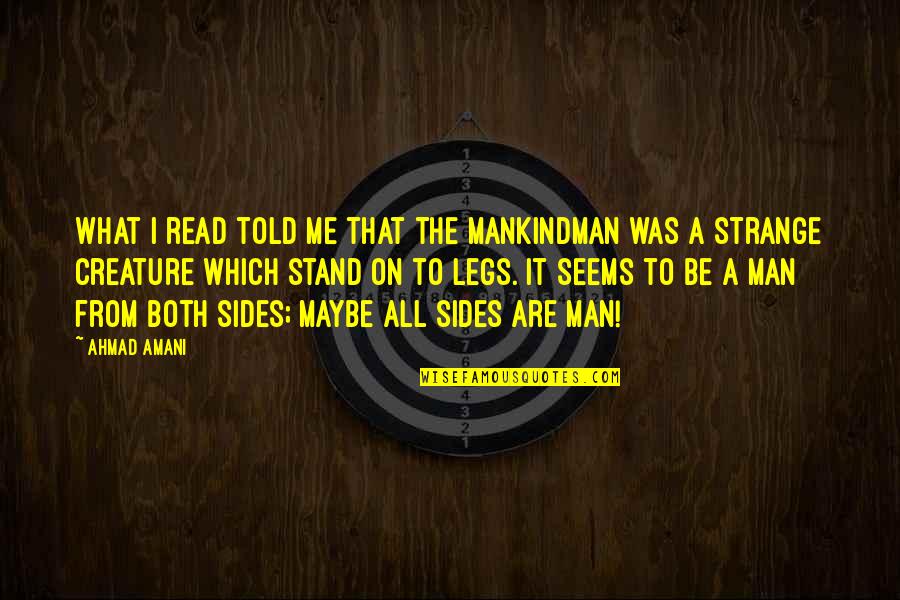 What I read told me that the Mankindman was a strange creature which stand on to legs. It seems to be a man from both sides; maybe all sides are man! —
Ahmad Amani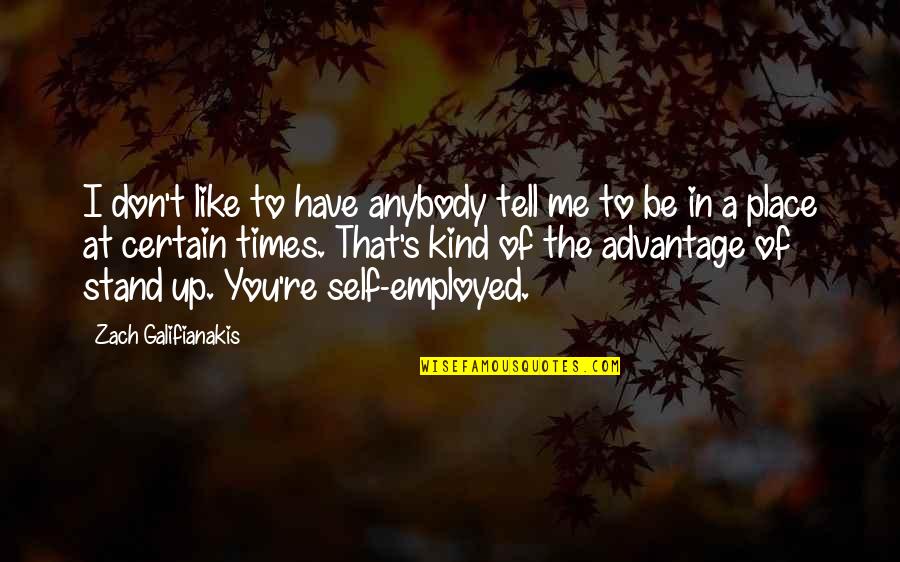 I don't like to have anybody tell me to be in a place at certain times. That's kind of the advantage of stand up. You're self-employed. —
Zach Galifianakis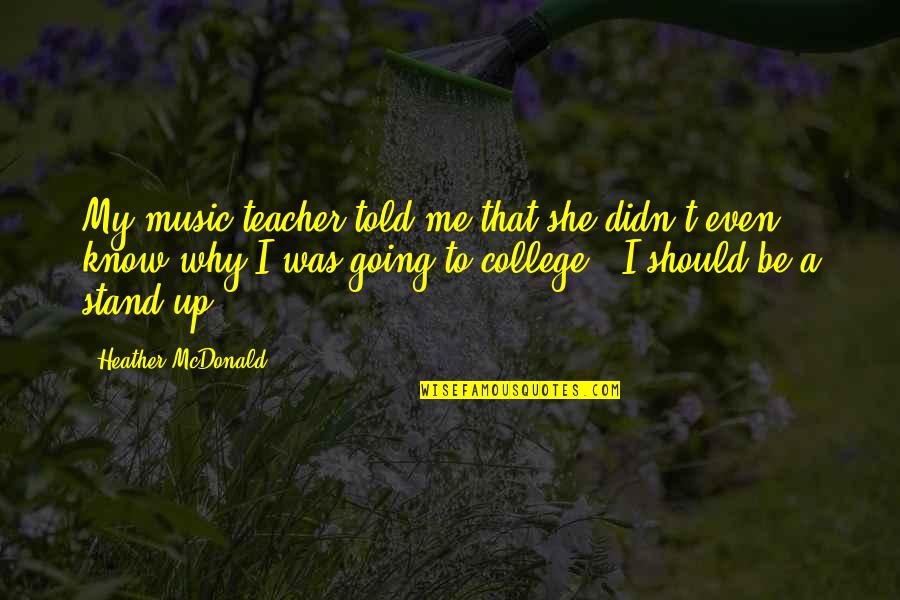 My music teacher told me that she didn't even know why I was going to college - I should be a stand-up. —
Heather McDonald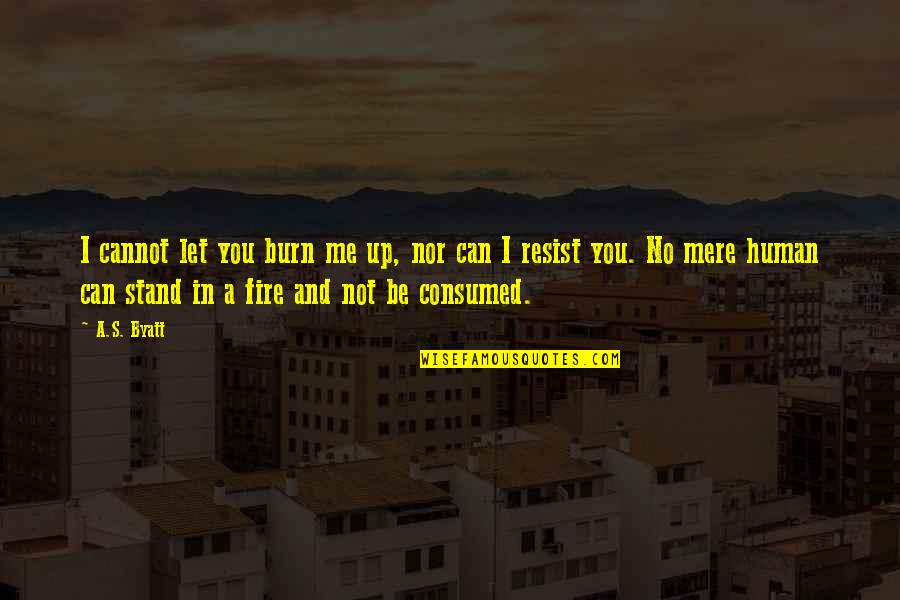 I cannot let you burn me up, nor can I resist you. No mere human can stand in a fire and not be consumed. —
A.S. Byatt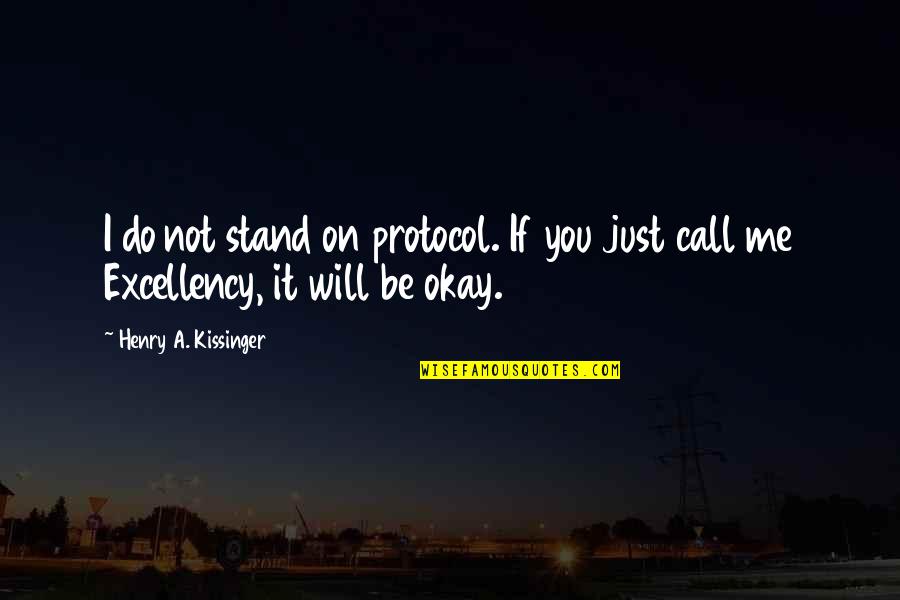 I do not stand on protocol. If you just call me Excellency, it will be okay. —
Henry A. Kissinger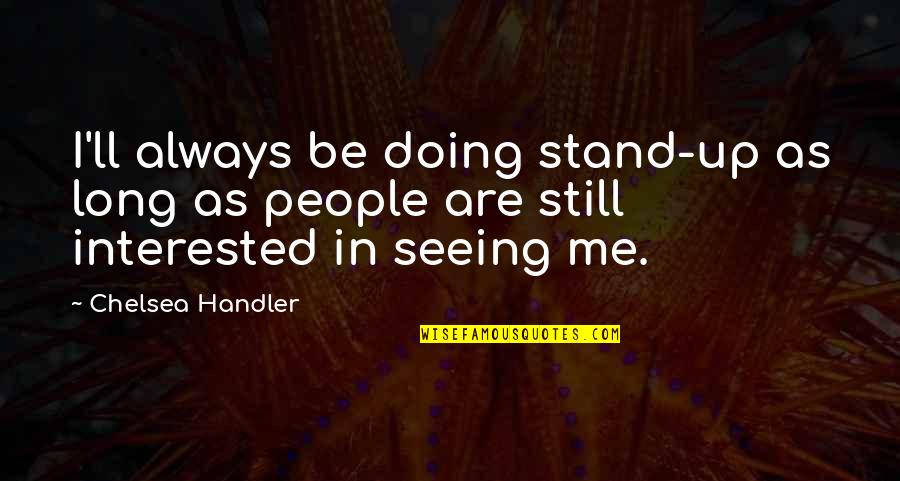 I'll always be doing stand-up as long as people are still interested in seeing me. —
Chelsea Handler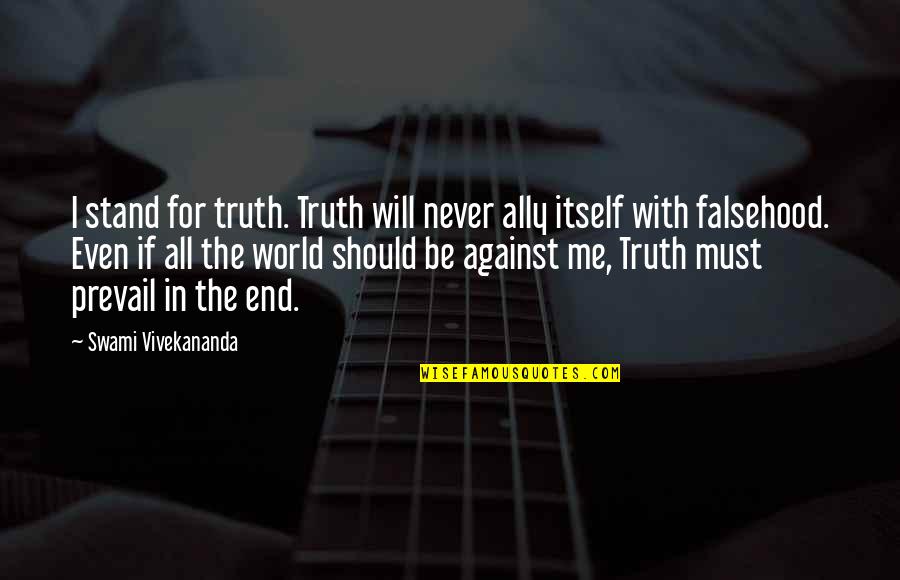 I stand for truth. Truth will never ally itself with falsehood. Even if all the world should be against me, Truth must prevail in the end. —
Swami Vivekananda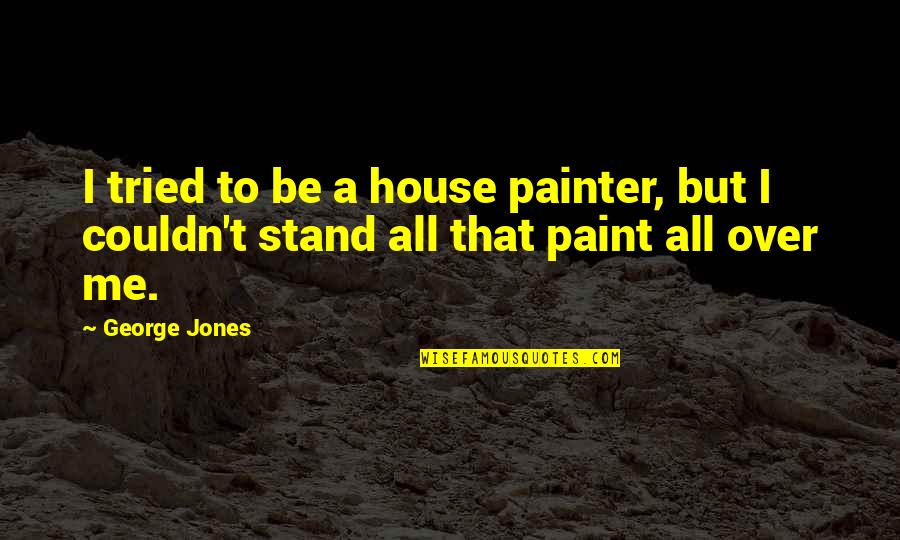 I tried to be a house painter, but I couldn't stand all that paint all over me. —
George Jones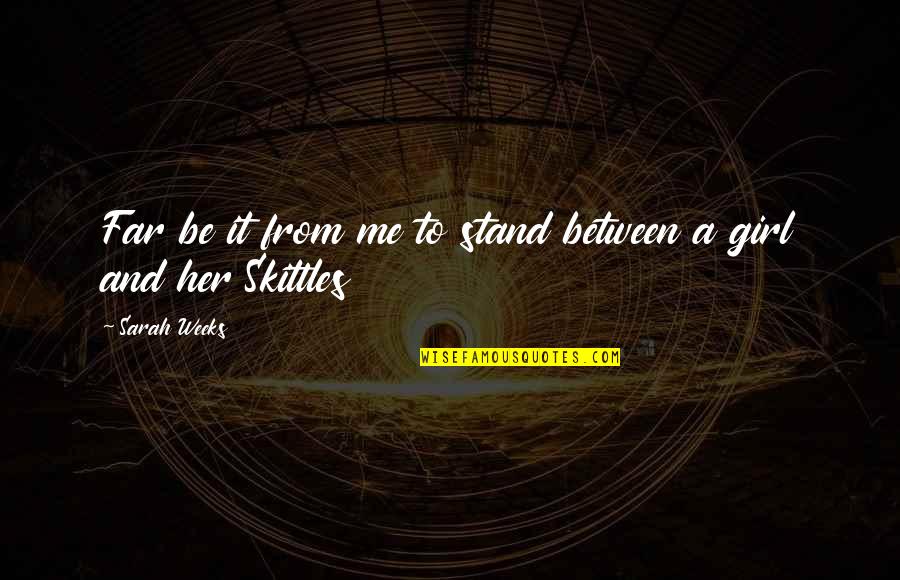 Far be it from me to stand between a girl and her Skittles —
Sarah Weeks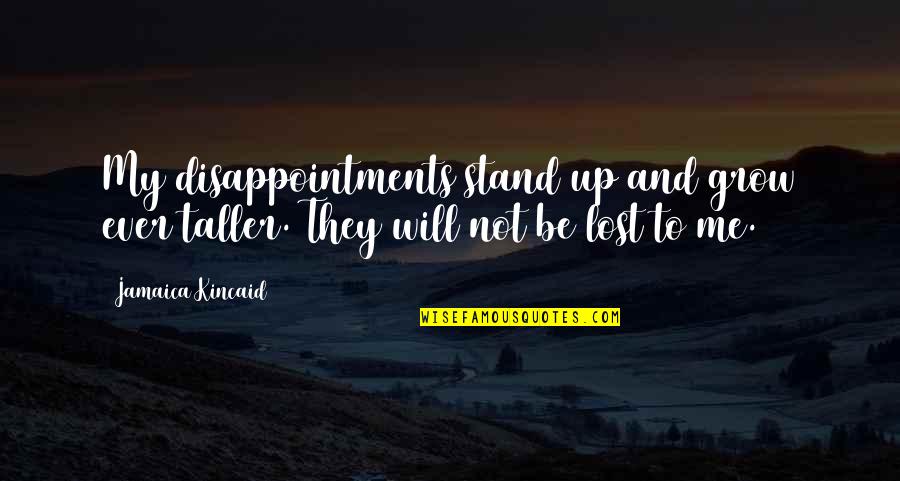 My disappointments stand up and grow ever taller. They will not be lost to me. —
Jamaica Kincaid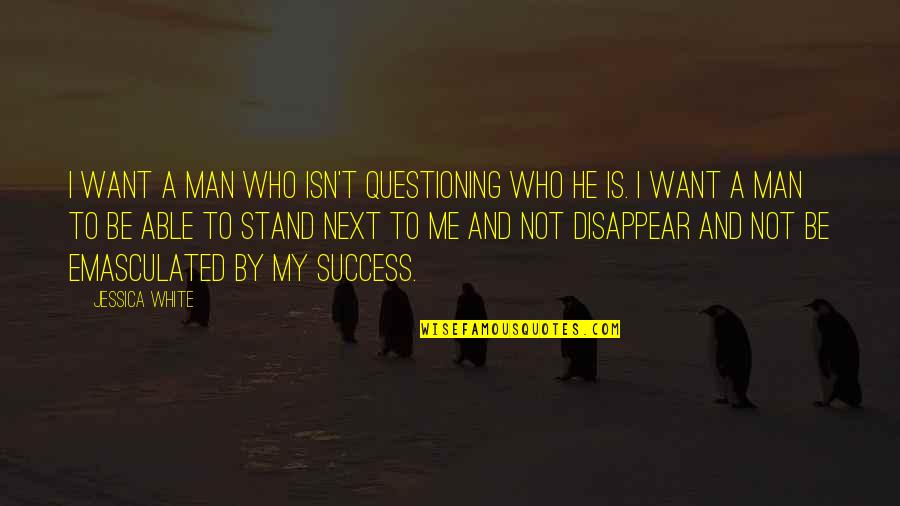 I want a man who isn't questioning who he is. I want a man to be able to stand next to me and not disappear and not be emasculated by my success. —
Jessica White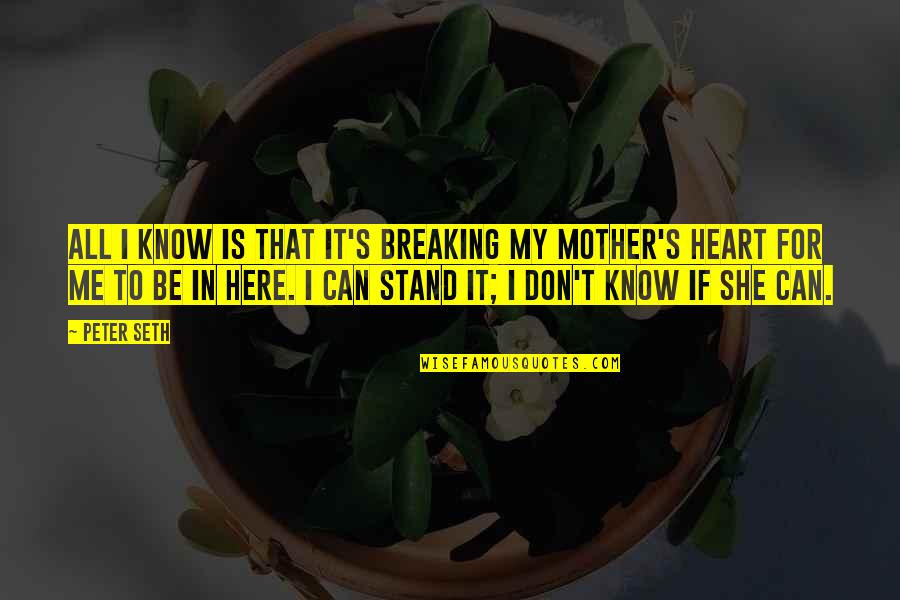 All I know is that it's breaking my mother's heart for me to be in here. I can stand it; I don't know if she can. —
Peter Seth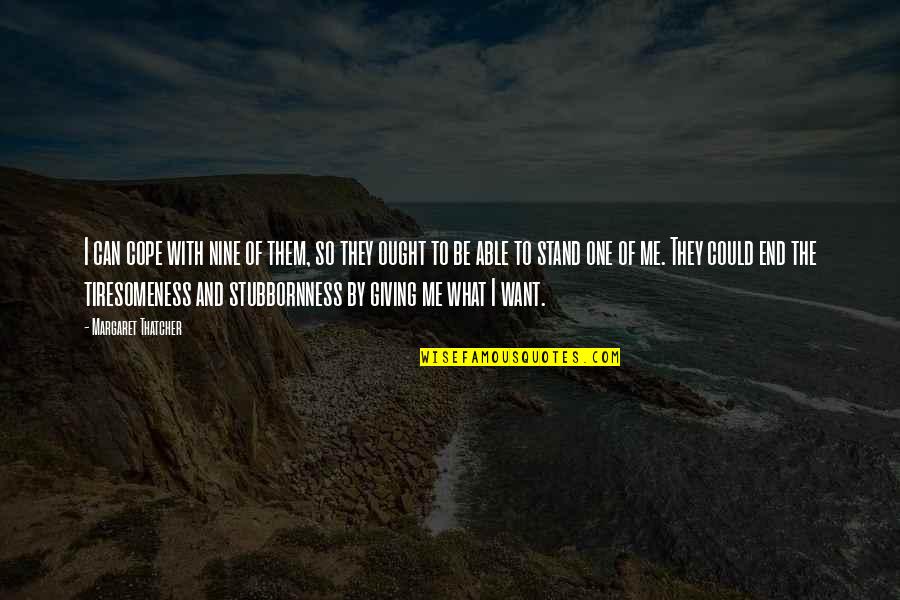 I can cope with nine of them, so they ought to be able to stand one of me. They could end the tiresomeness and stubbornness by giving me what I want. —
Margaret Thatcher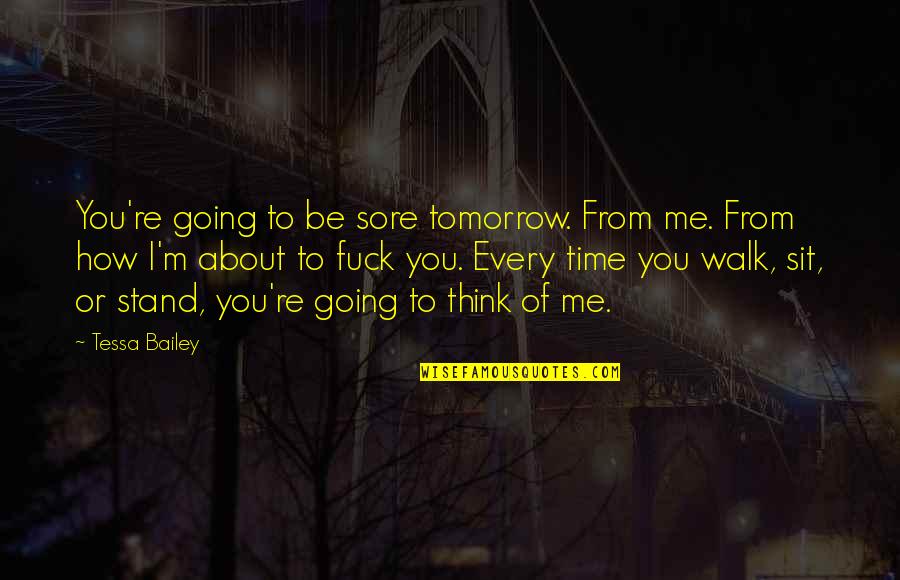 You're going to be sore tomorrow. From me. From how I'm about to fuck you. Every time you walk, sit, or stand, you're going to think of me. —
Tessa Bailey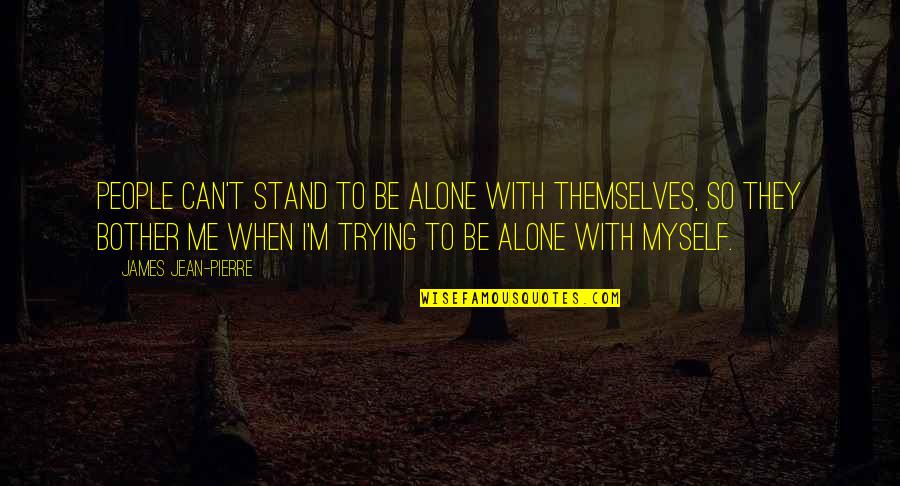 People can't stand to be alone with themselves, so they bother me when I'm trying to be alone with myself. —
James Jean-Pierre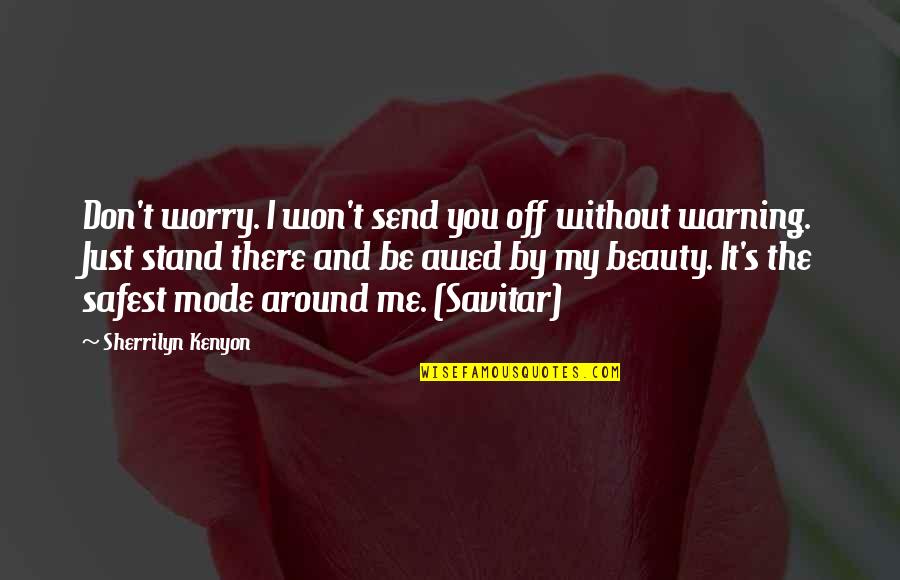 Don't worry. I won't send you off without warning. Just stand there and be awed by my beauty. It's the safest mode around me. (Savitar) —
Sherrilyn Kenyon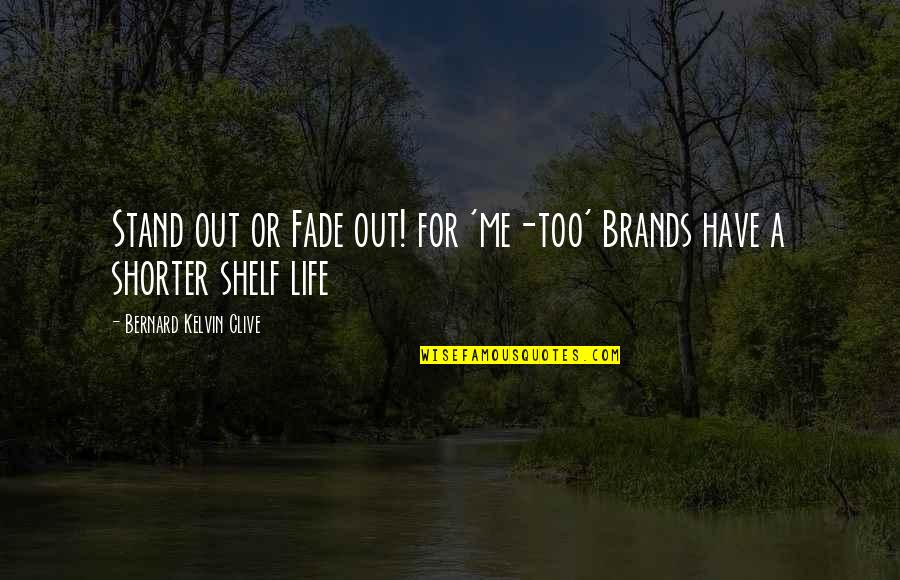 Stand out or Fade out! for 'me-too' Brands have a shorter shelf life —
Bernard Kelvin Clive
You said go to her, and I let pride stand in my way. You said she needed me, and I didn't believe. You said love her, and I thought it would be easy. —
Francine Rivers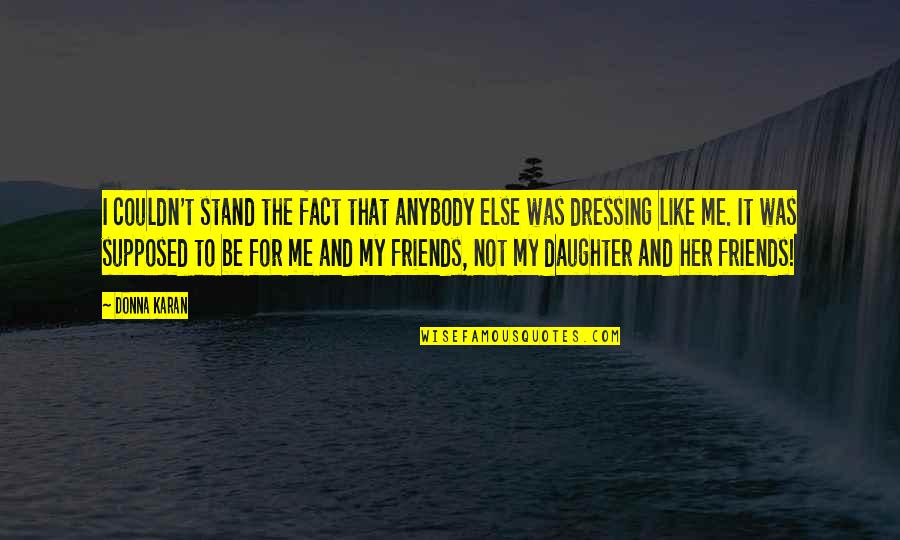 I couldn't stand the fact that anybody else was dressing like me. It was supposed to be for me and my friends, not my daughter and her friends! —
Donna Karan