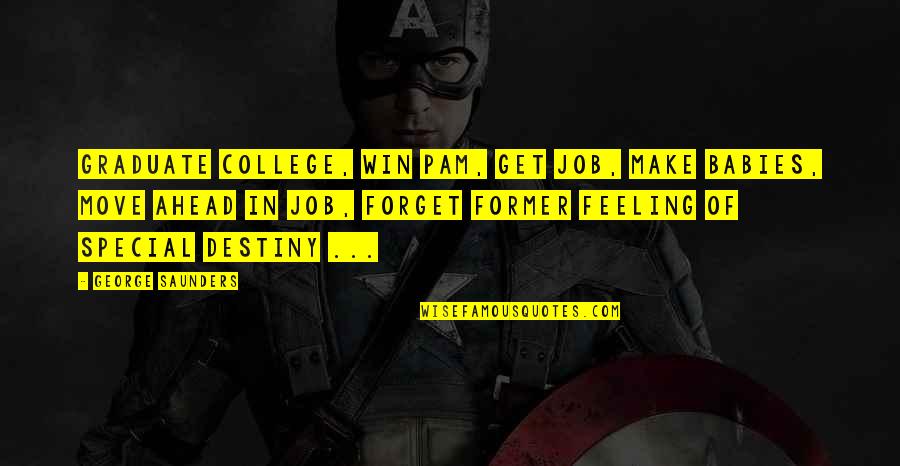 Graduate college, win Pam, get job, make babies, move ahead in job, forget former feeling of special destiny ...
—
George Saunders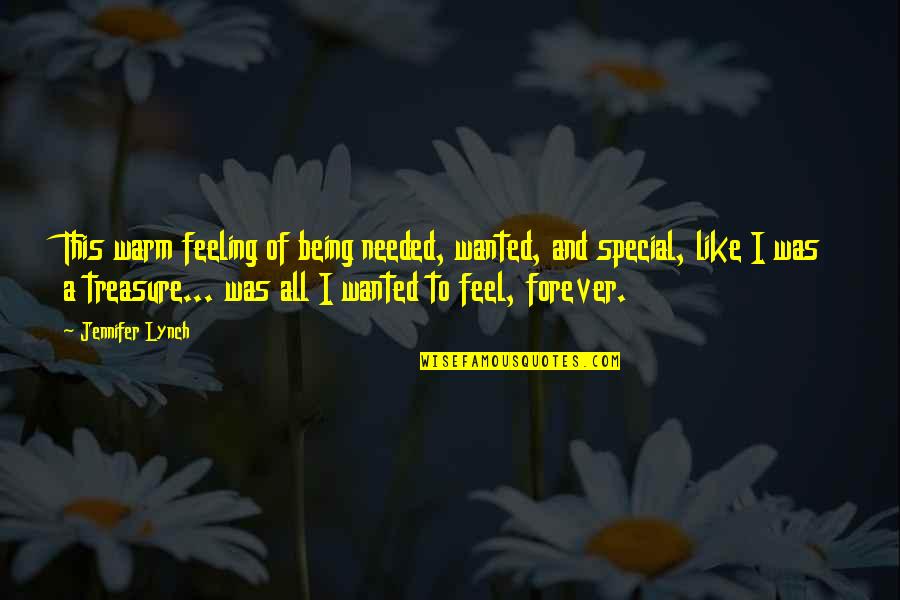 This warm feeling of being needed, wanted, and special, like I was a treasure... was all I wanted to feel, forever.
—
Jennifer Lynch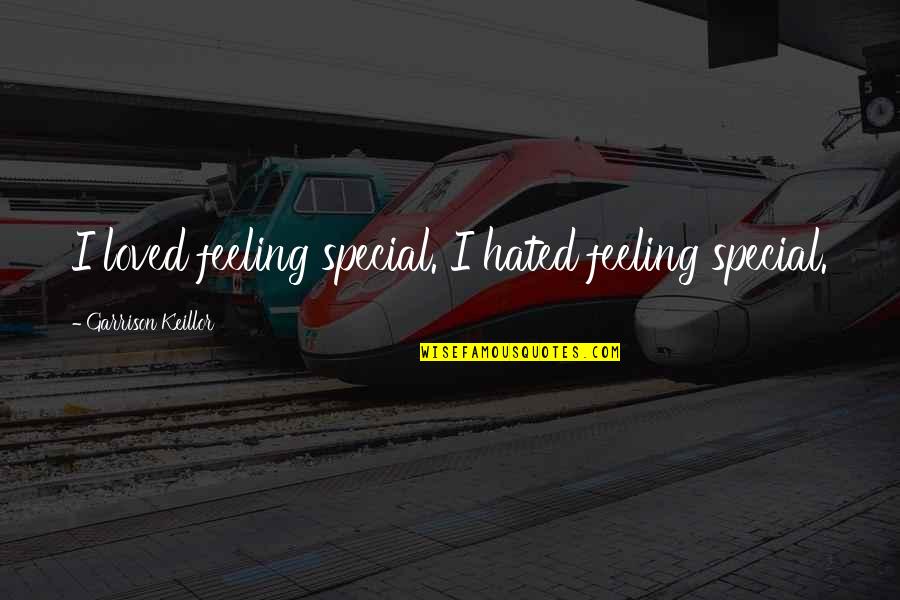 I loved feeling special. I hated feeling special.
—
Garrison Keillor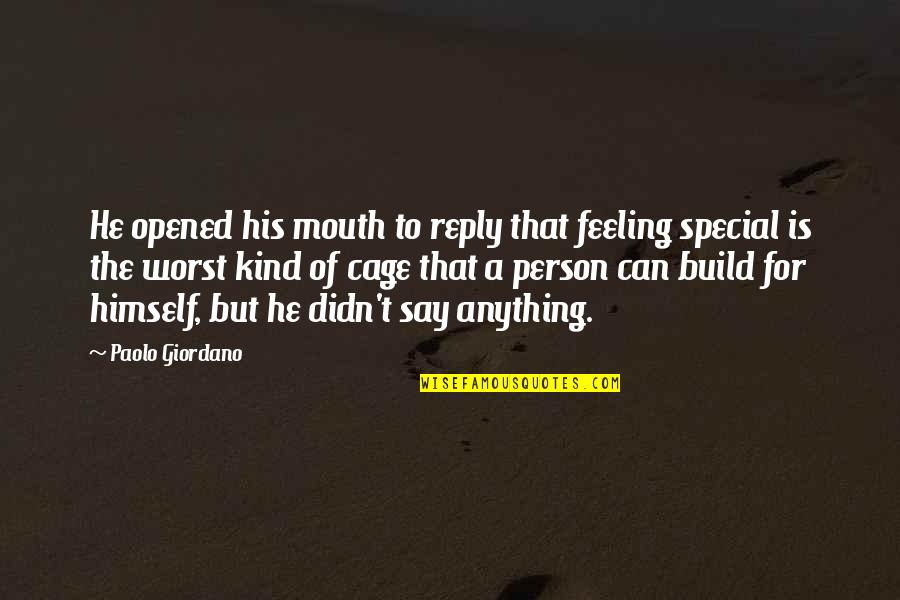 He opened his mouth to reply that feeling special is the worst kind of cage that a person can build for himself, but he didn't say anything.
—
Paolo Giordano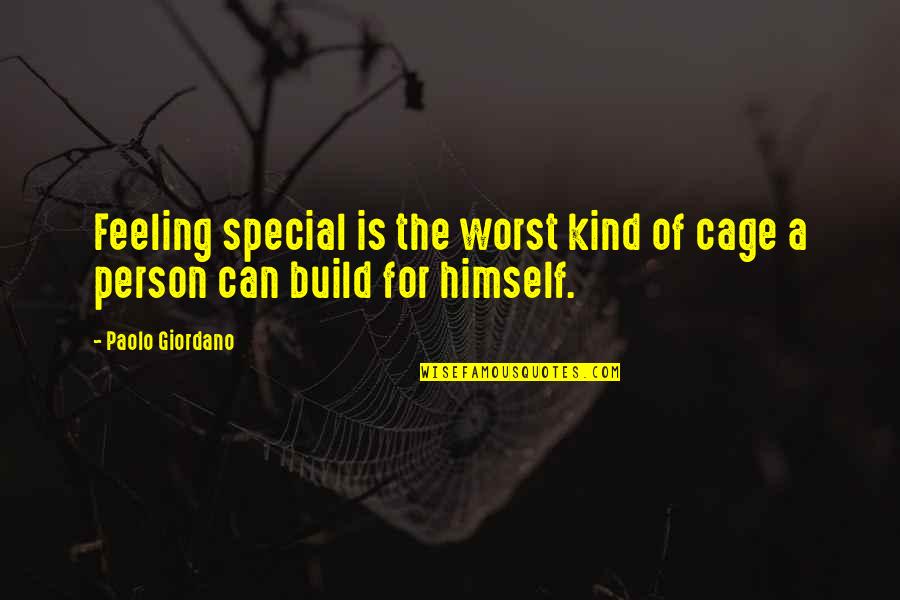 Feeling special is the worst kind of cage a person can build for himself.
—
Paolo Giordano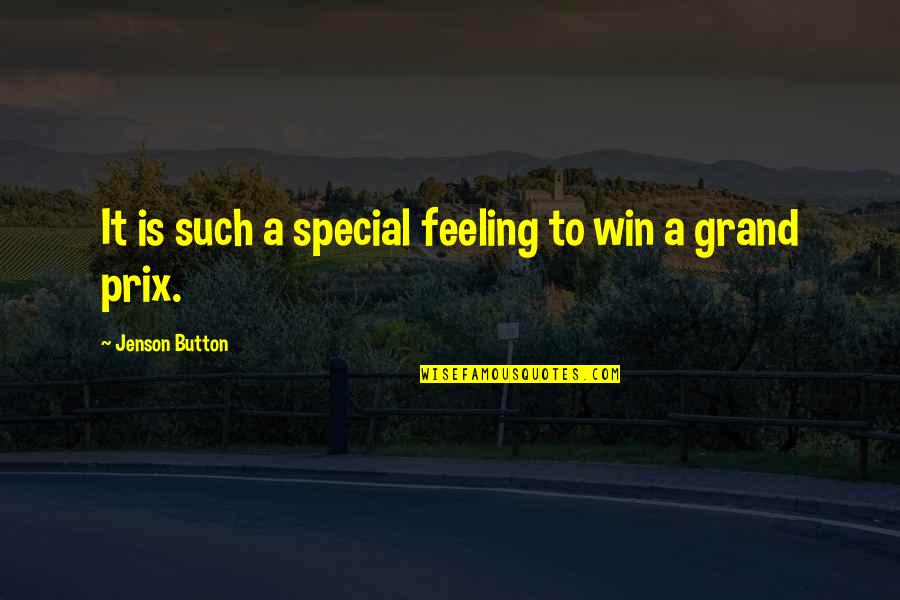 It is such a special feeling to win a grand prix.
—
Jenson Button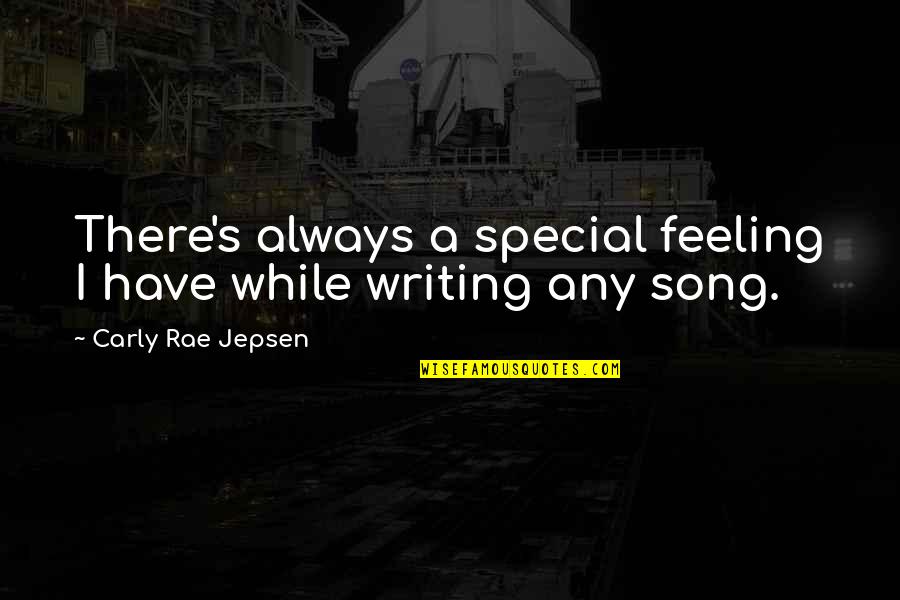 There's always a special feeling I have while writing any song.
—
Carly Rae Jepsen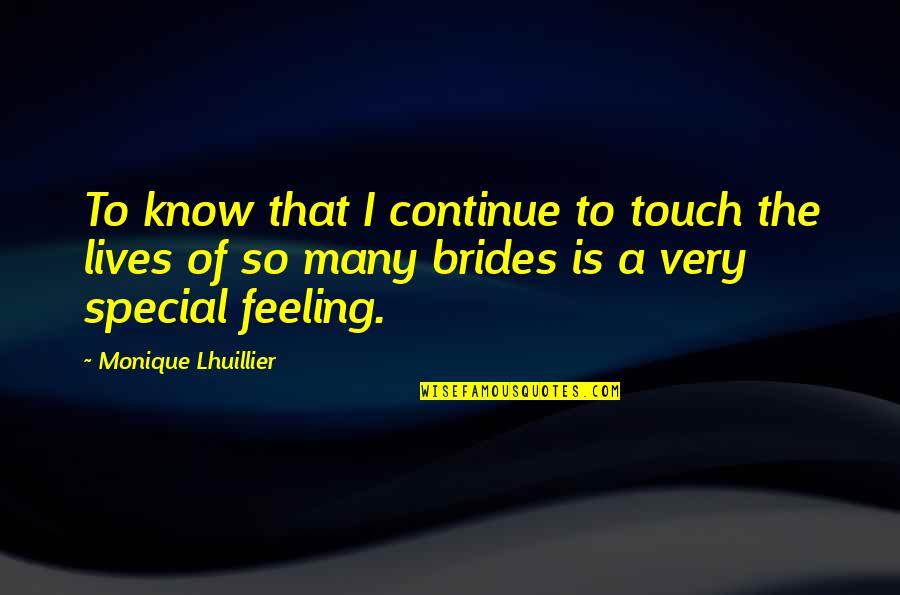 To know that I continue to touch the lives of so many brides is a very
special feeling
. —
Monique Lhuillier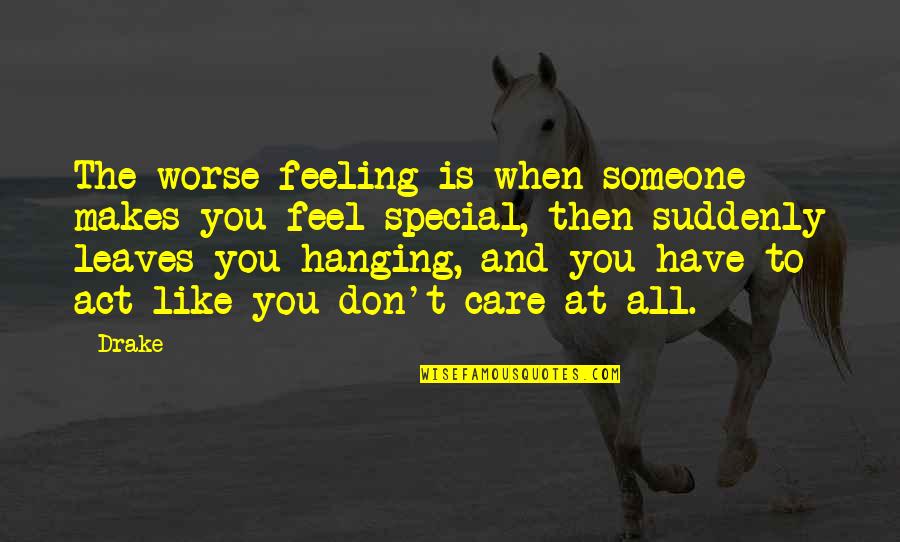 The worse feeling is when someone makes you feel special, then suddenly leaves you hanging, and you have to act like you don't care at all. —
Drake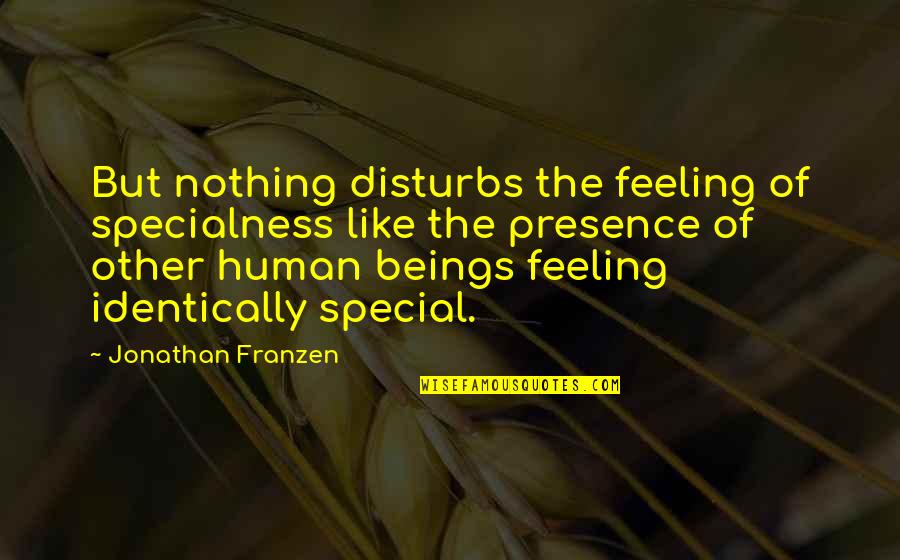 But nothing disturbs the feeling of specialness like the presence of other human beings feeling identically special. —
Jonathan Franzen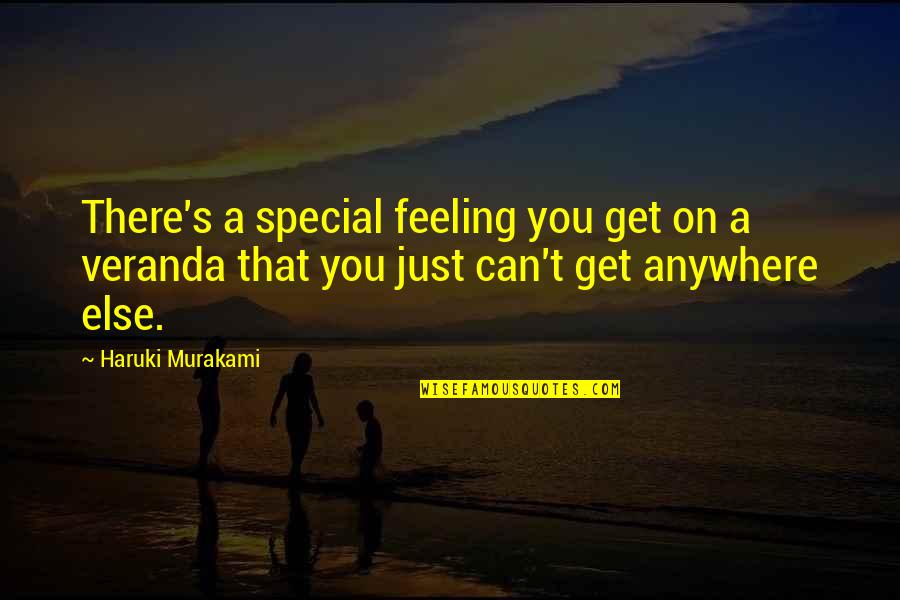 There's a
special feeling
you get on a veranda that you just can't get anywhere else. —
Haruki Murakami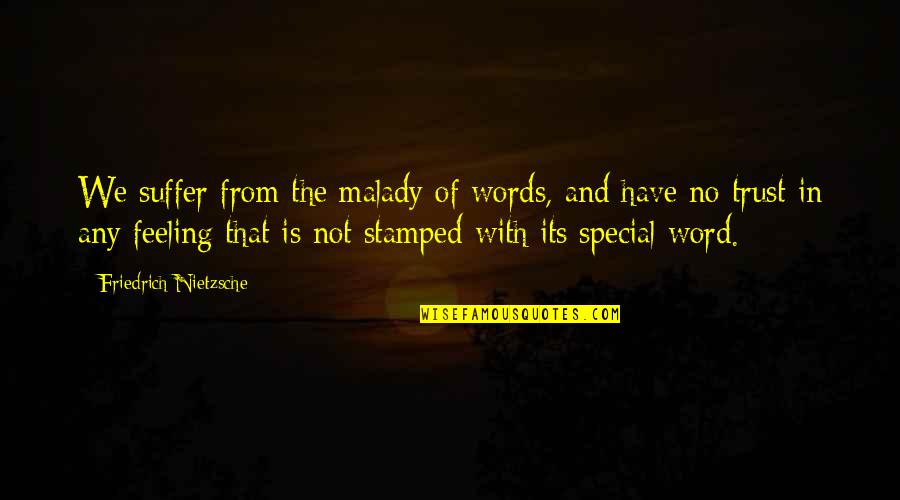 We suffer from the malady of words, and have no trust in any feeling that is not stamped with its special word. —
Friedrich Nietzsche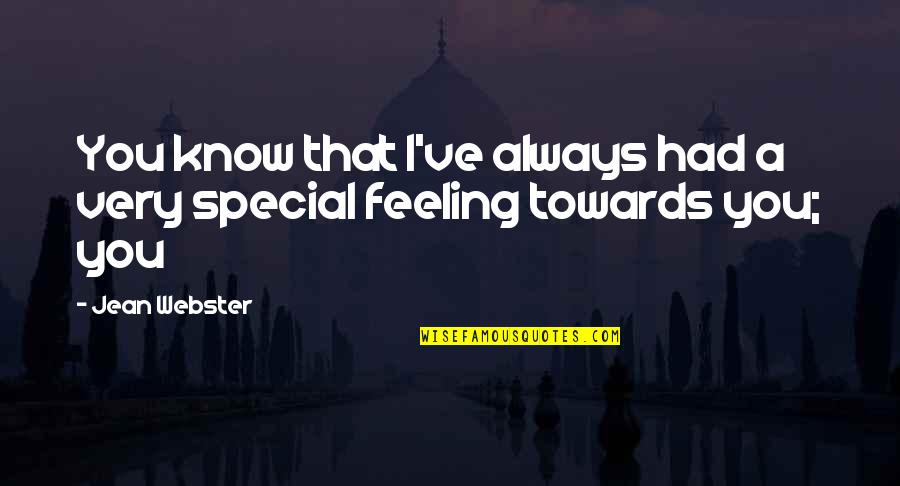 You know that I've always had a very
special feeling
towards you; you —
Jean Webster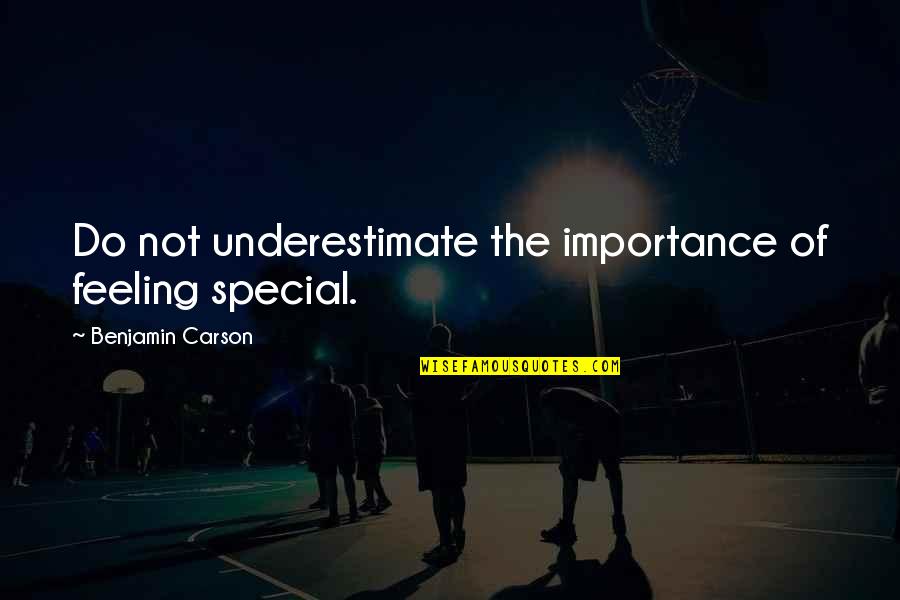 Do not underestimate the importance of feeling special. —
Benjamin Carson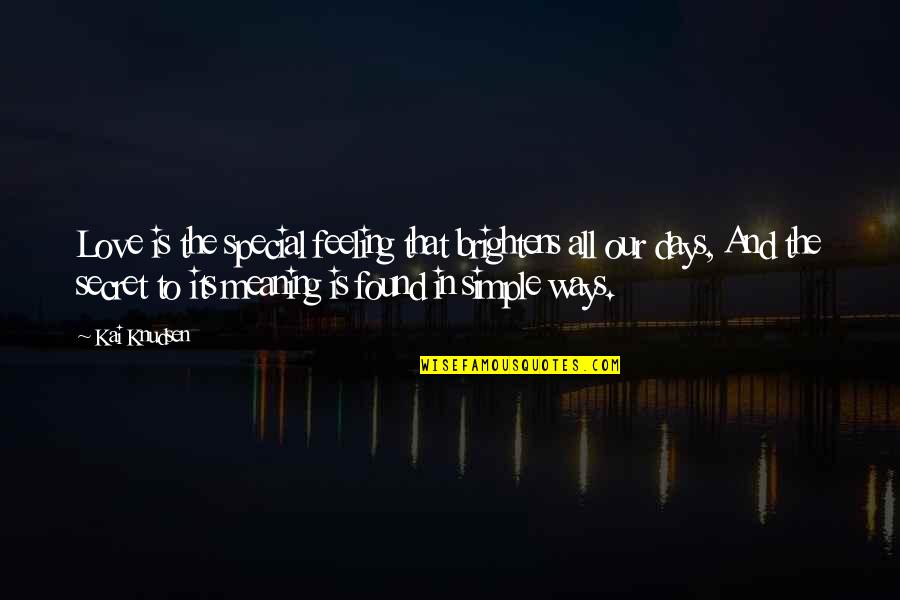 Love is the
special feeling
that brightens all our days, And the secret to its meaning is found in simple ways. —
Kai Knudsen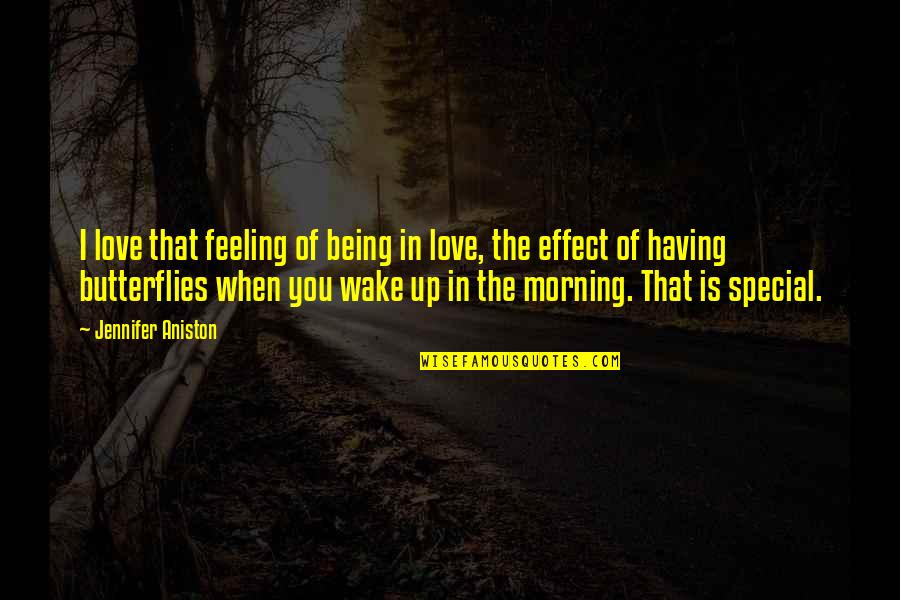 I love that feeling of being in love, the effect of having butterflies when you wake up in the morning. That is special. —
Jennifer Aniston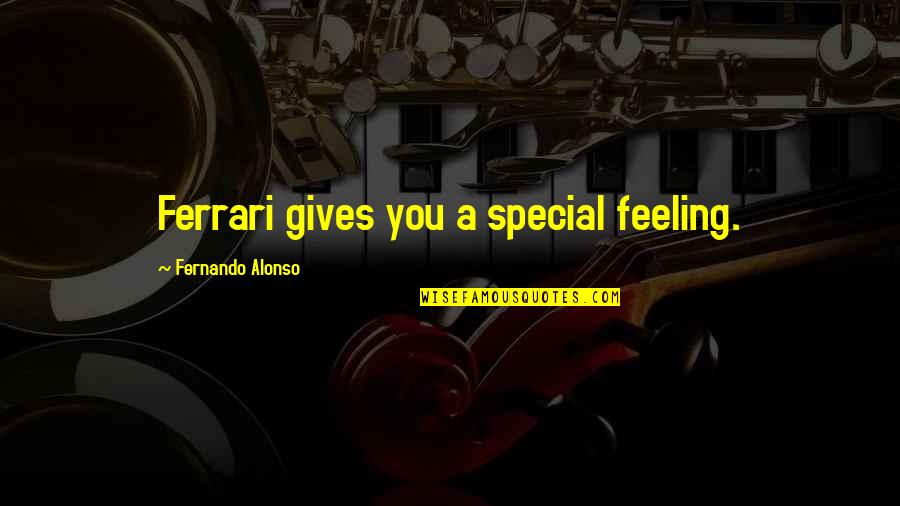 Ferrari gives you a
special feeling
. —
Fernando Alonso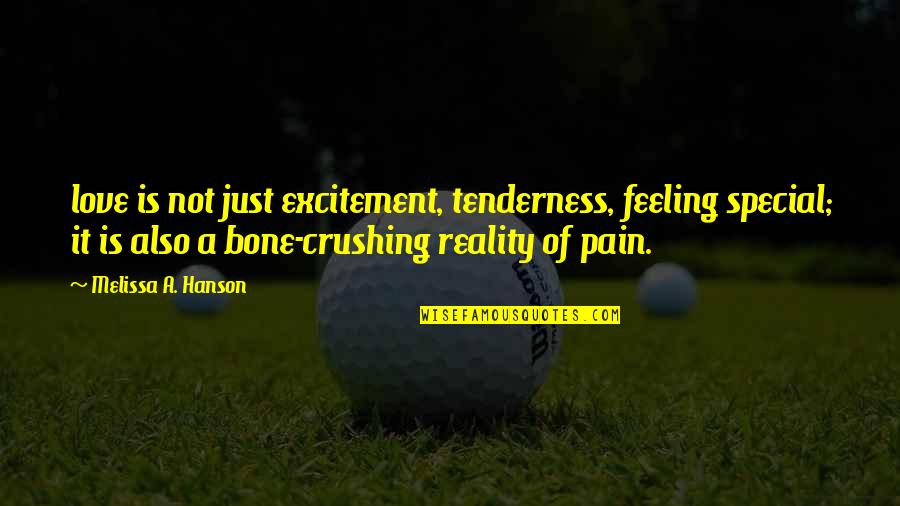 love is not just excitement, tenderness, feeling special; it is also a bone-crushing reality of pain. —
Melissa A. Hanson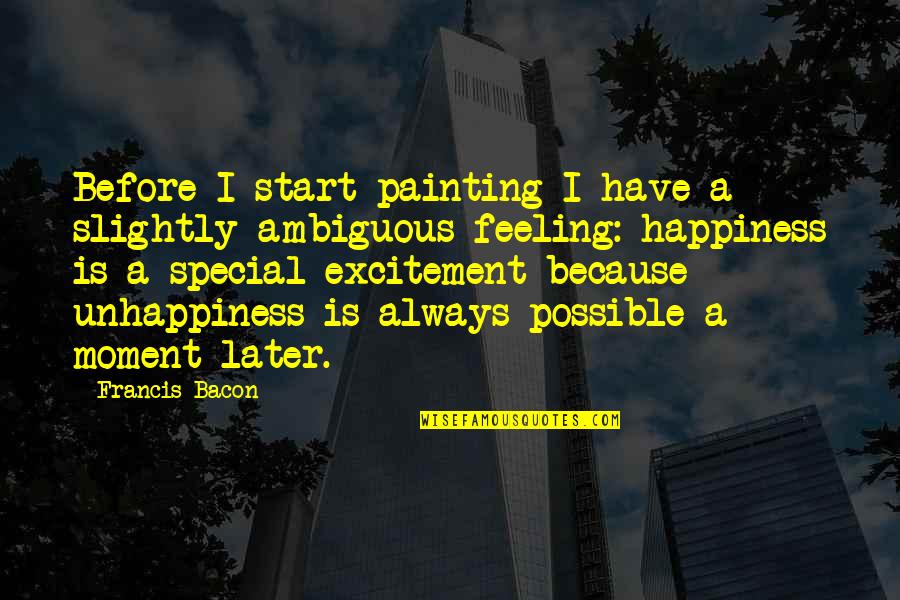 Before I start painting I have a slightly ambiguous feeling: happiness is a special excitement because unhappiness is always possible a moment later. —
Francis Bacon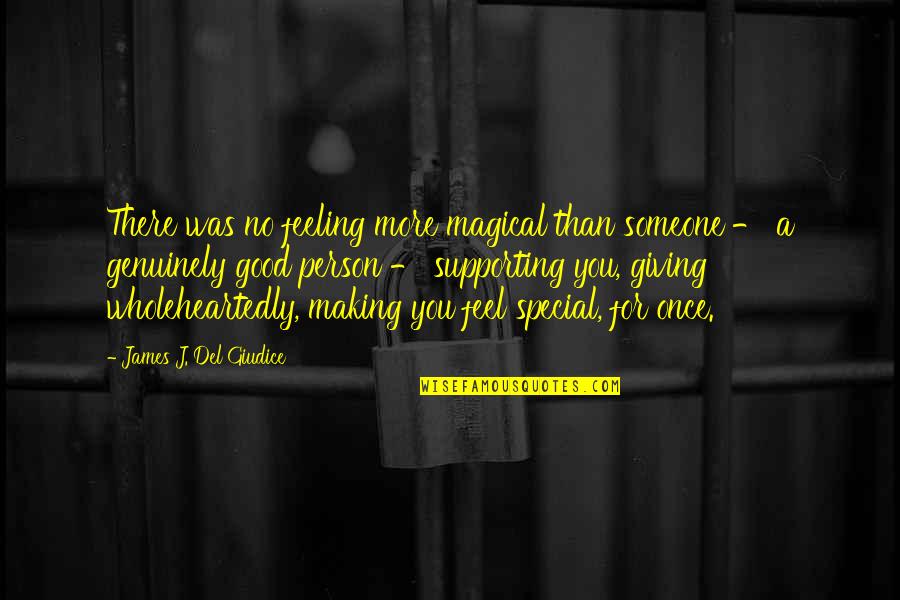 There was no feeling more magical than someone - a genuinely good person - supporting you, giving wholeheartedly, making you feel special, for once. —
James J. Del Giudice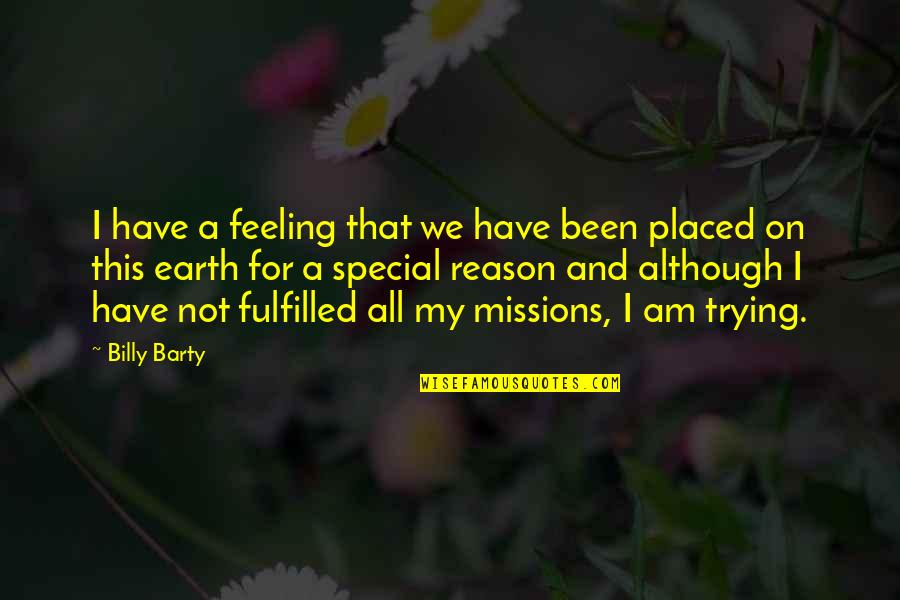 I have a feeling that we have been placed on this earth for a special reason and although I have not fulfilled all my missions, I am trying. —
Billy Barty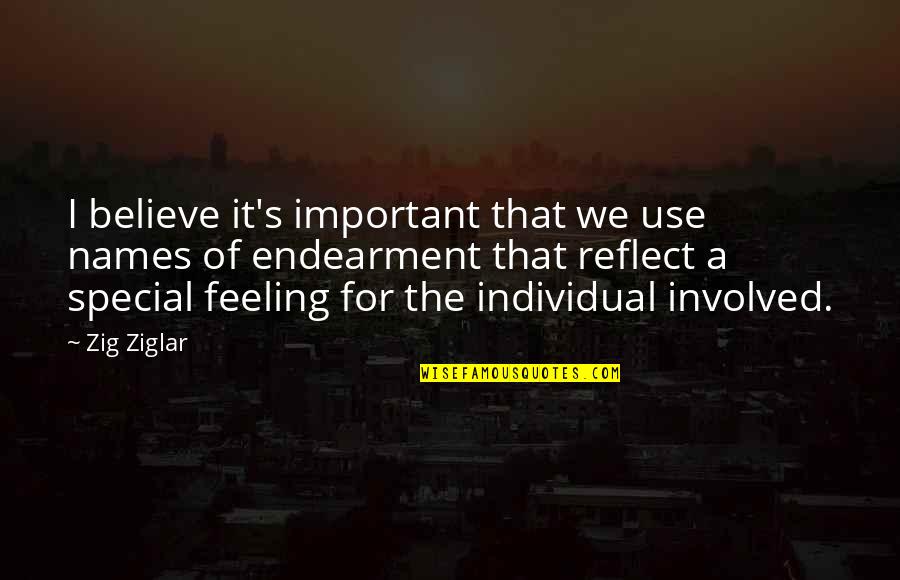 I believe it's important that we use names of endearment that reflect a
special feeling
for the individual involved. —
Zig Ziglar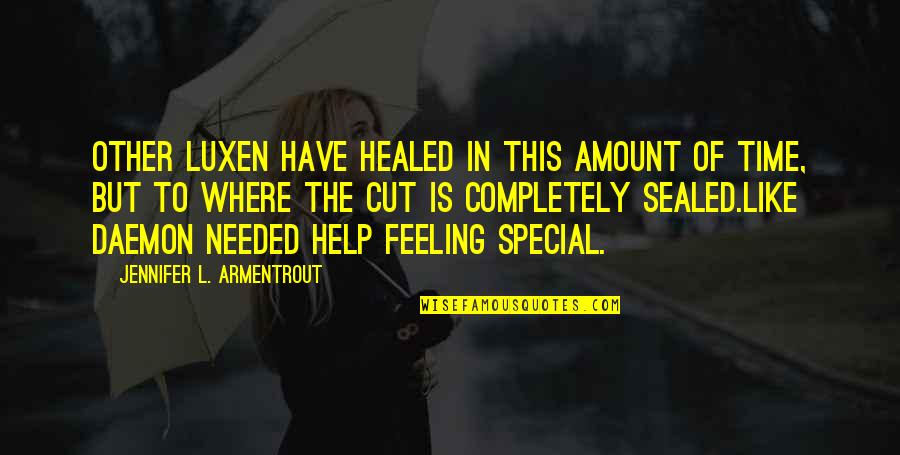 Other Luxen have healed in this amount of time, but to where the cut is completely sealed.
Like Daemon needed help feeling special. —
Jennifer L. Armentrout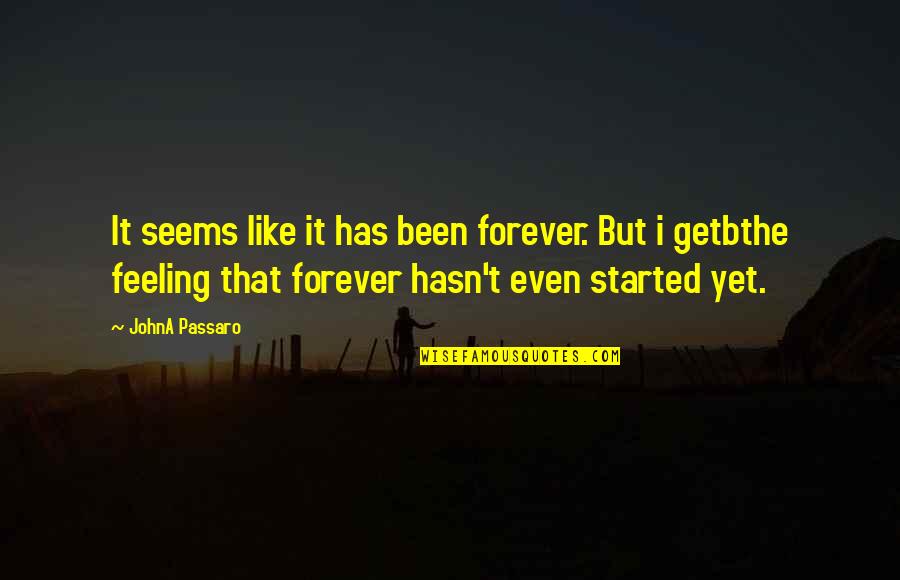 It seems like it has been forever.
But i getbthe feeling that forever hasn't even started yet. —
JohnA Passaro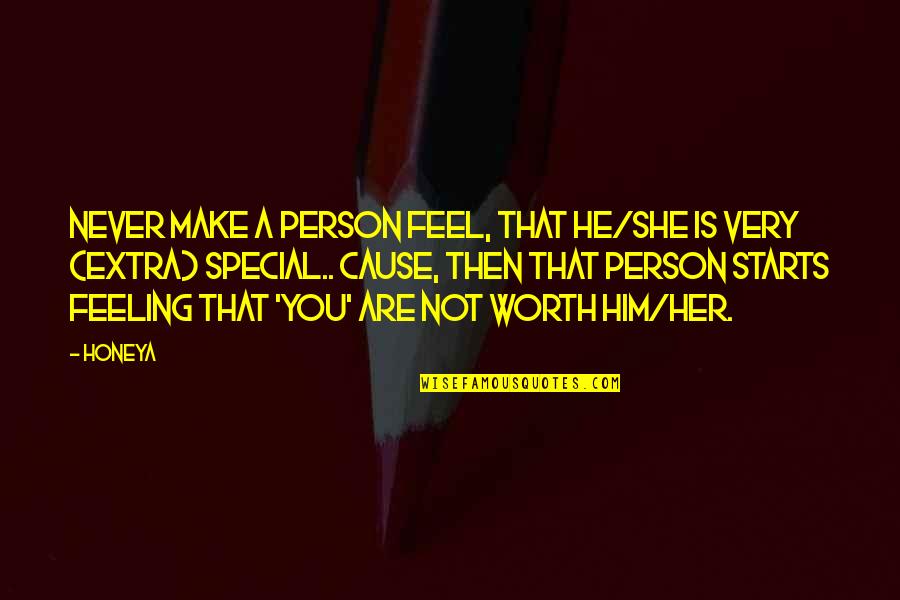 Never make a person feel, that he/she is very (extra) special.. Cause, then that person starts feeling that 'You' are not worth him/her. —
Honeya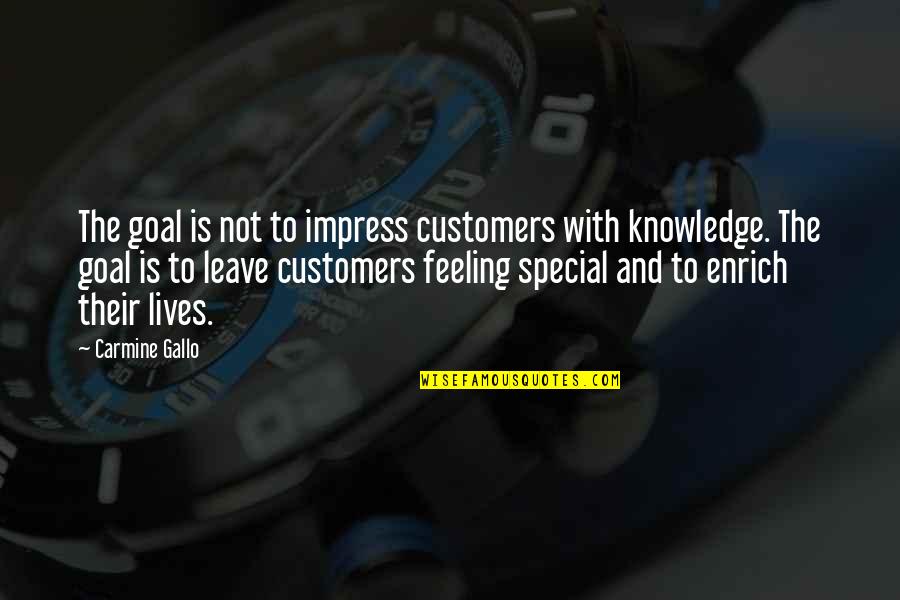 The goal is not to impress customers with knowledge. The goal is to leave customers feeling special and to enrich their lives. —
Carmine Gallo