Enemies And Allies Quotes
Collection of top 25 famous quotes about Enemies And Allies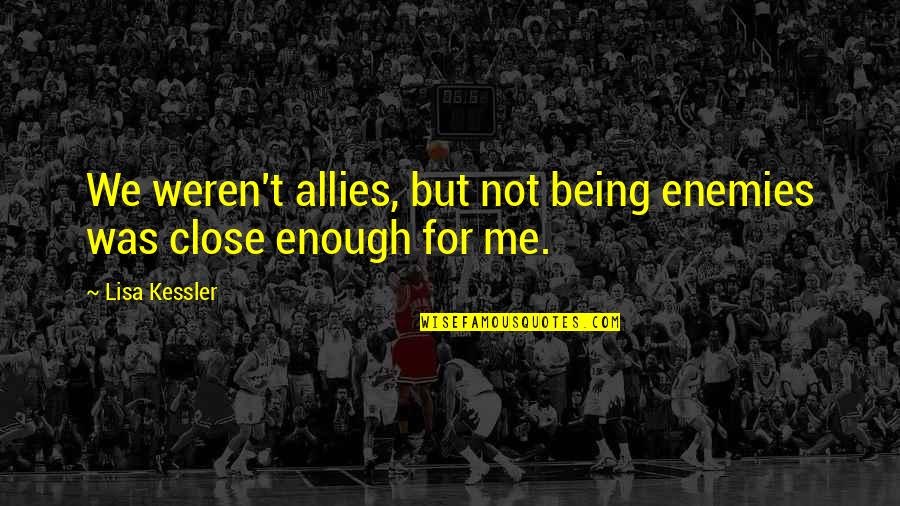 We weren't allies, but not being enemies was close enough for me.
—
Lisa Kessler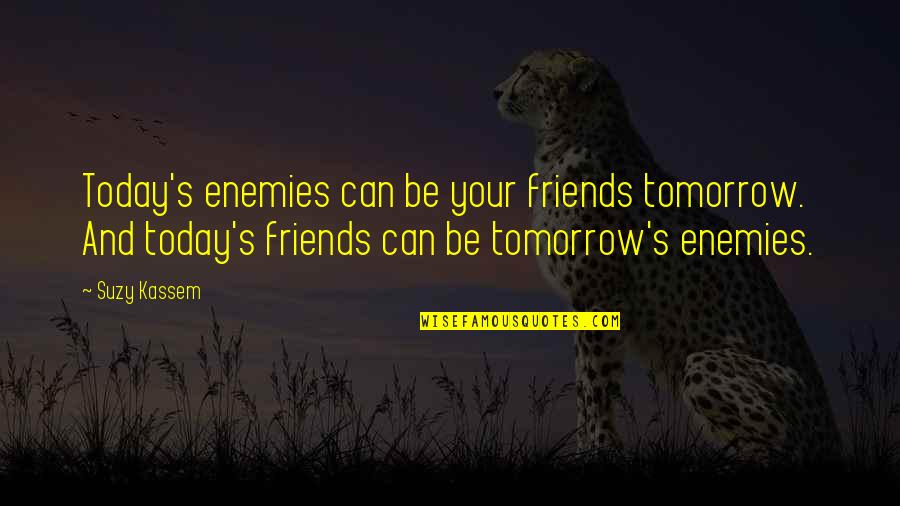 Today's enemies can be your friends tomorrow. And today's friends can be tomorrow's enemies.
—
Suzy Kassem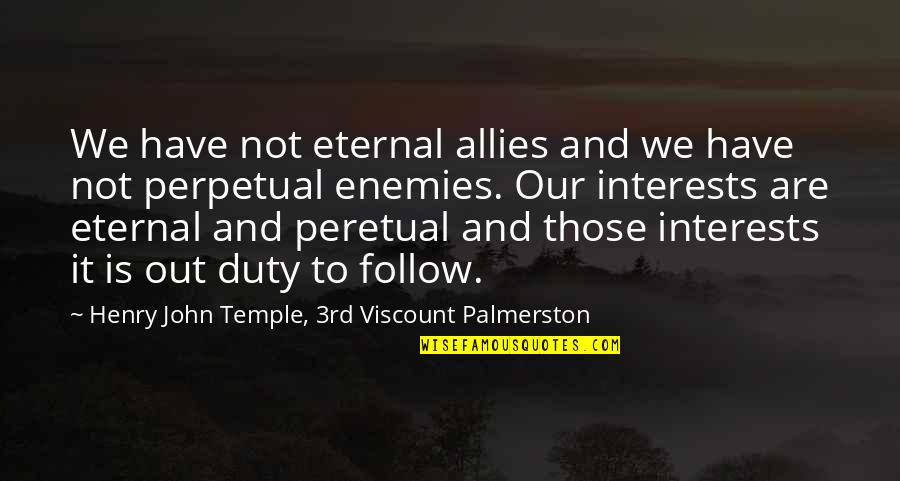 We have not eternal allies and we have not perpetual enemies. Our interests are eternal and peretual and those interests it is out duty to follow.
—
Henry John Temple, 3rd Viscount Palmerston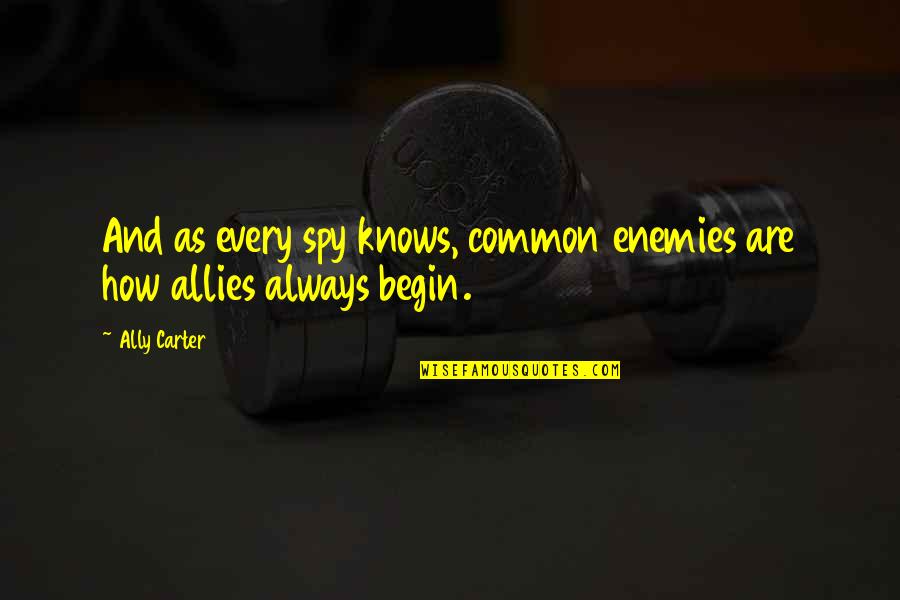 And as every spy knows, common enemies are how allies always begin.
—
Ally Carter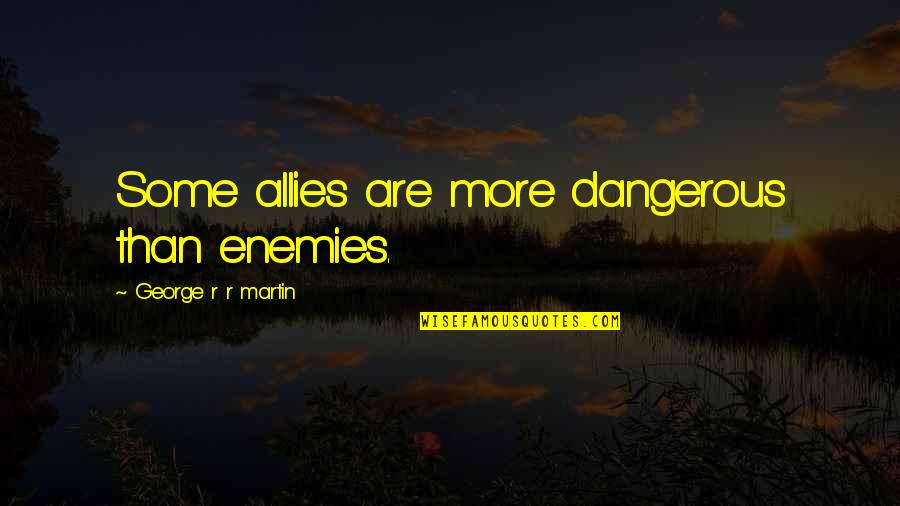 Some allies are more dangerous than enemies.
—
George R R Martin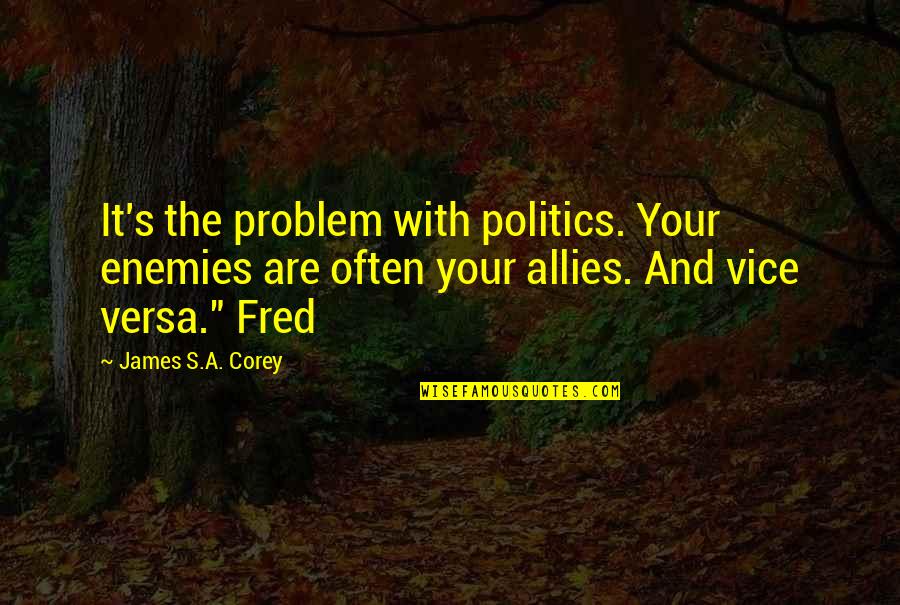 It's the problem with politics. Your enemies are often your allies. And vice versa." Fred —
James S.A. Corey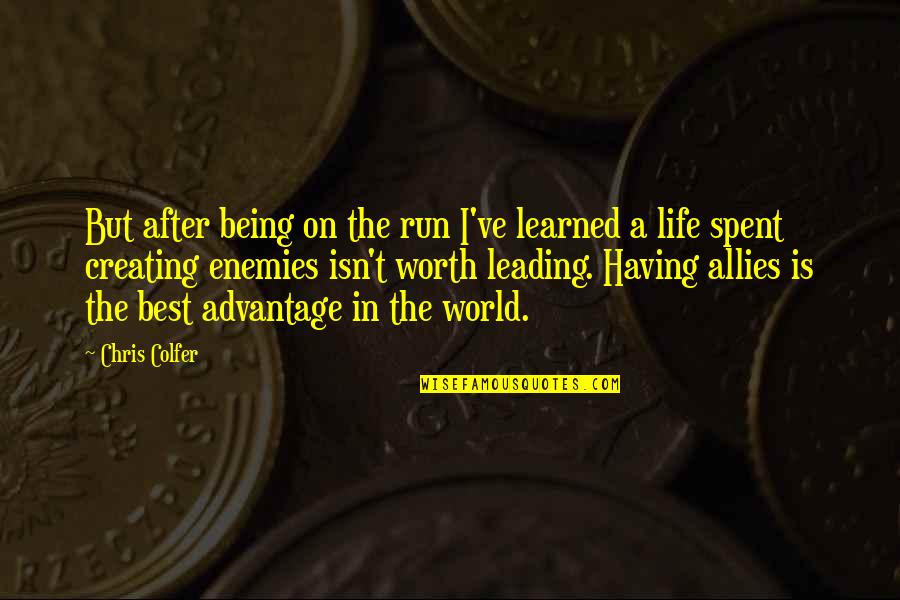 But after being on the run I've learned a life spent creating enemies isn't worth leading. Having allies is the best advantage in the world. —
Chris Colfer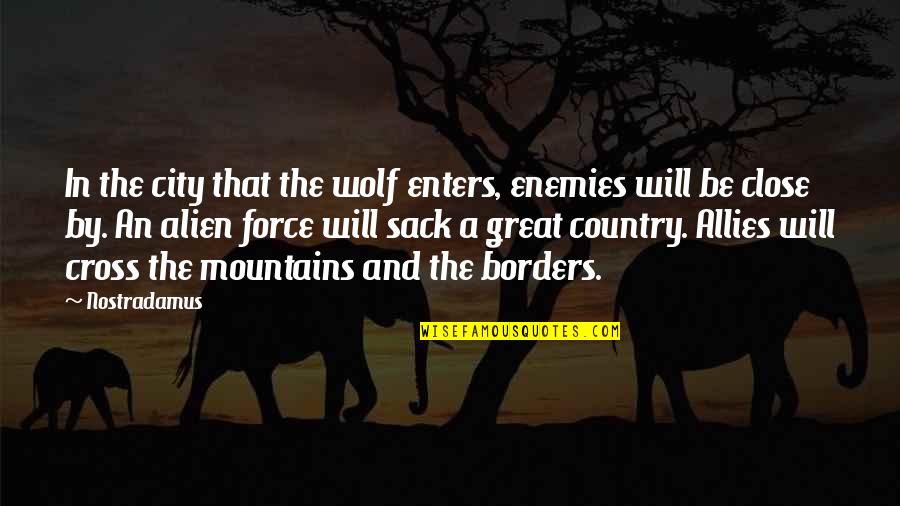 In the city that the wolf enters, enemies will be close by. An alien force will sack a great country. Allies will cross the mountains and the borders. —
Nostradamus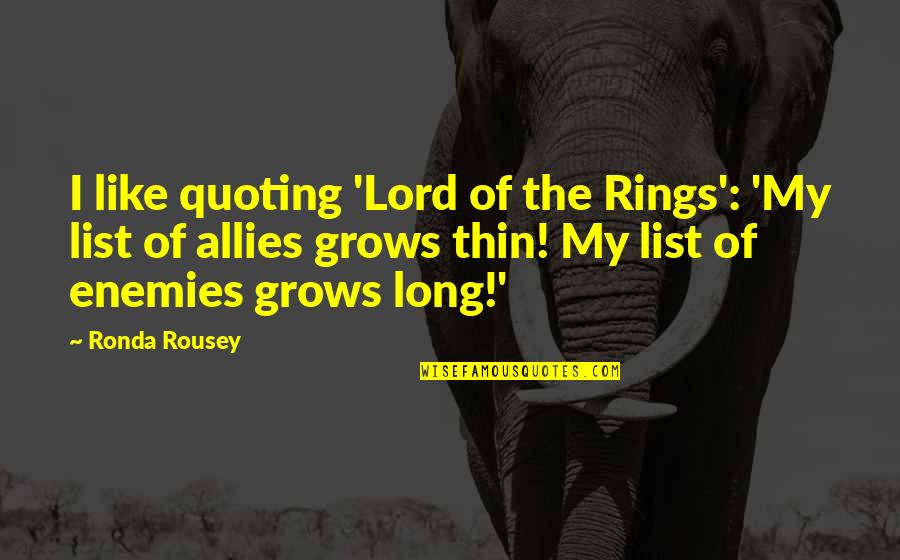 I like quoting 'Lord of the Rings': 'My list of allies grows thin! My list of enemies grows long!' —
Ronda Rousey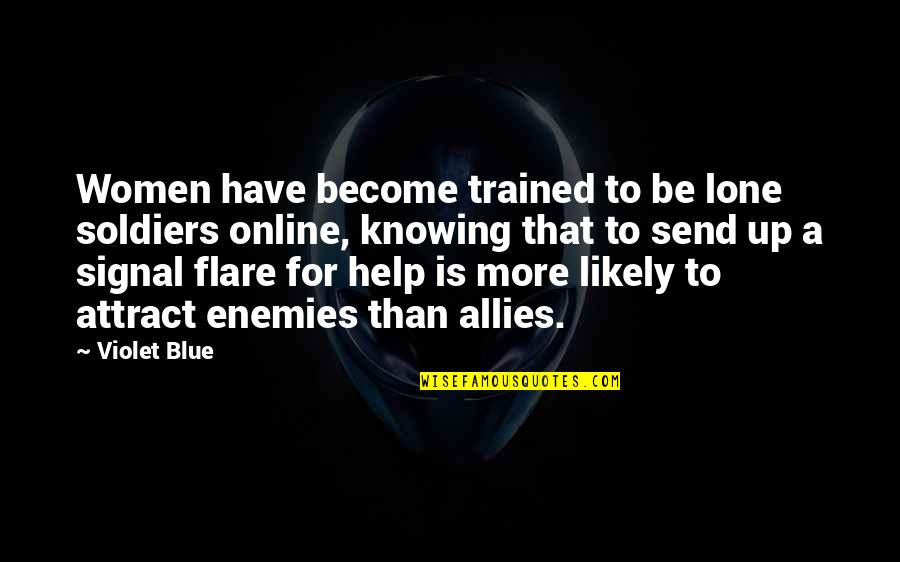 Women have become trained to be lone soldiers online, knowing that to send up a signal flare for help is more likely to attract enemies than allies. —
Violet Blue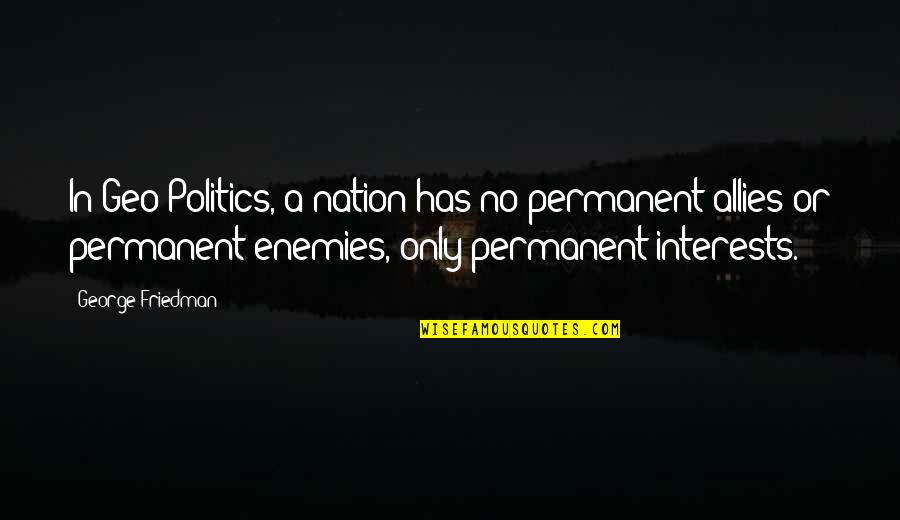 In Geo-Politics, a nation has no permanent allies or permanent enemies, only permanent interests. —
George Friedman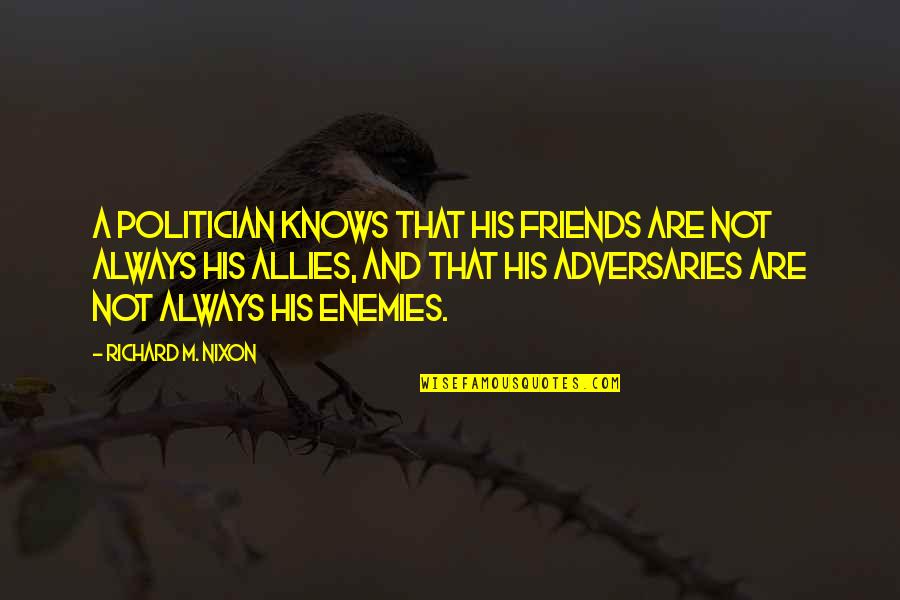 A politician knows that his friends are not always his allies, and that his adversaries are not always his enemies. —
Richard M. Nixon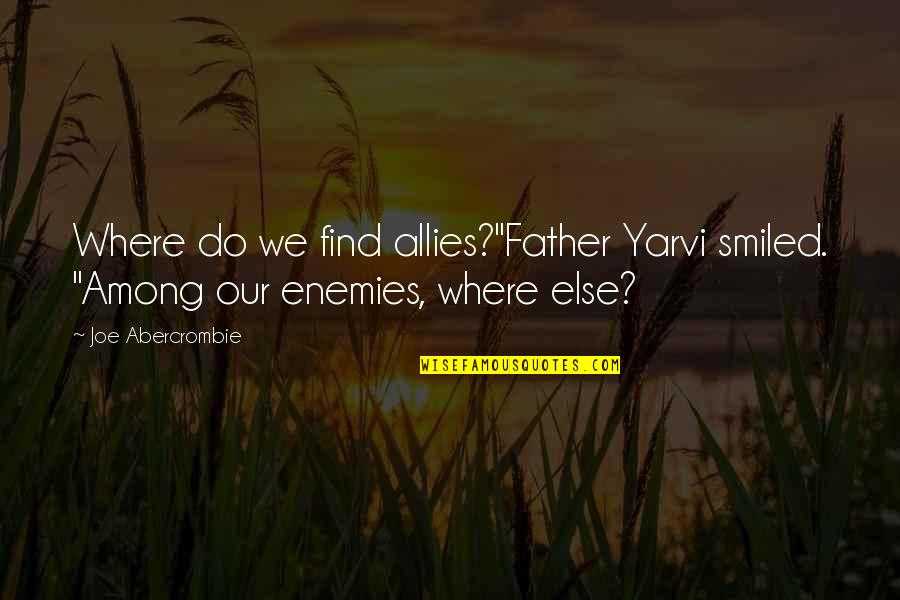 Where do we find allies?"
Father Yarvi smiled. "Among our enemies, where else? —
Joe Abercrombie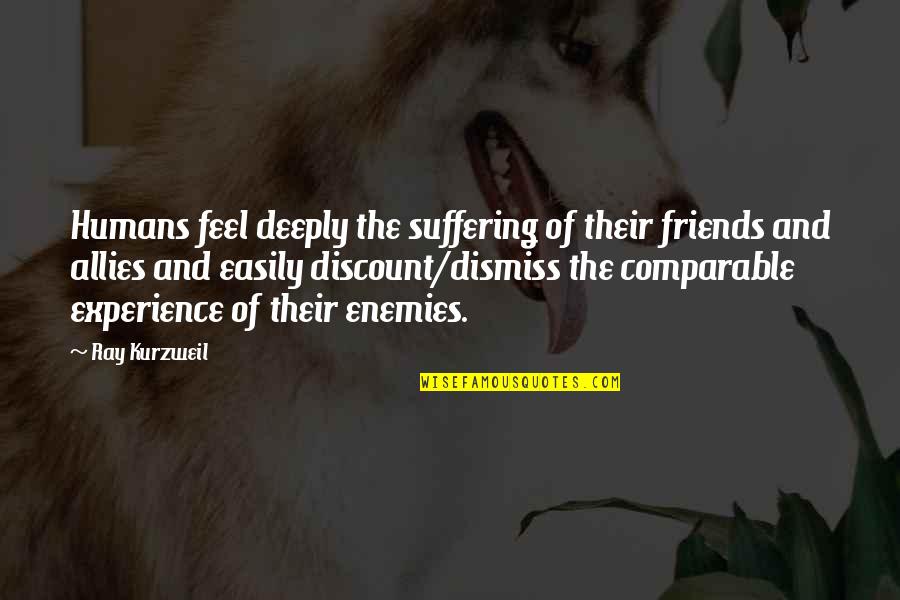 Humans feel deeply the suffering of their friends and allies and easily discount/dismiss the comparable experience of their enemies. —
Ray Kurzweil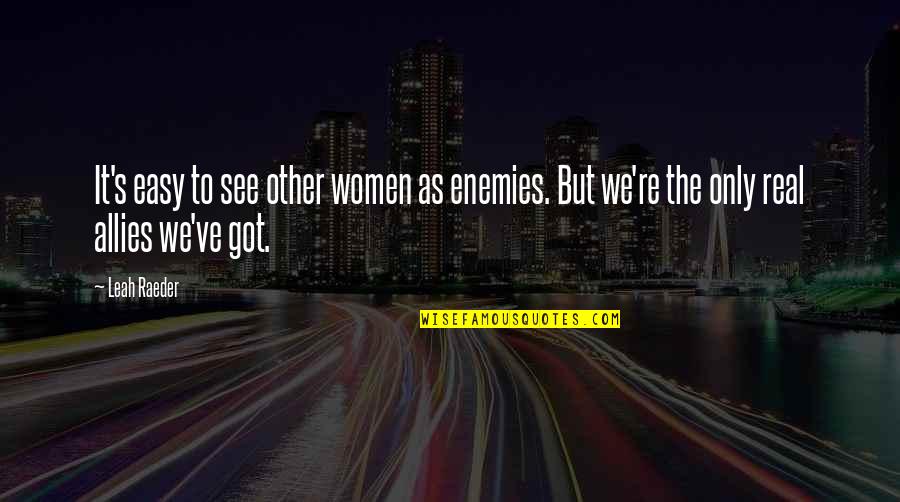 It's easy to see other women as enemies. But we're the only real allies we've got. —
Leah Raeder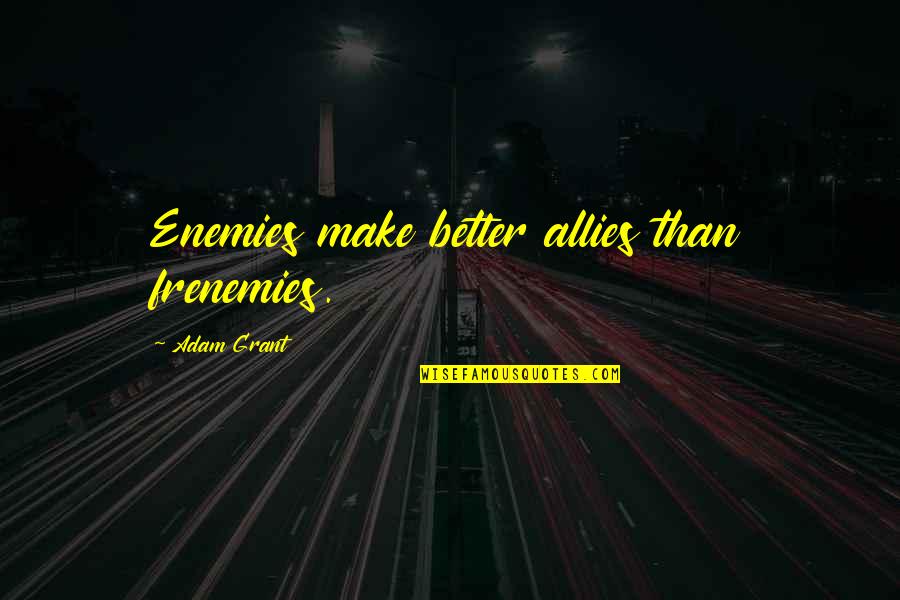 Enemies make better allies than frenemies. —
Adam Grant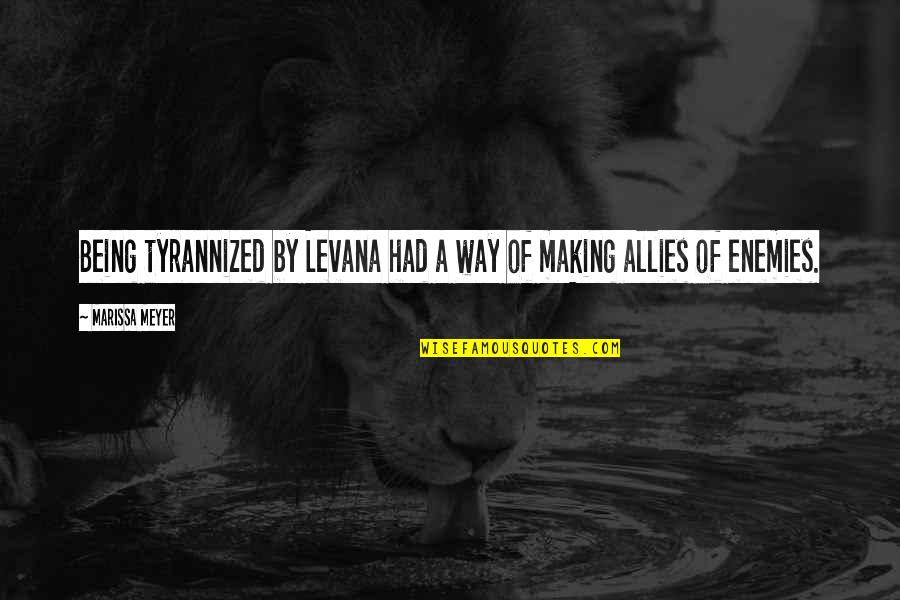 Being tyrannized by Levana had a way of making allies of enemies. —
Marissa Meyer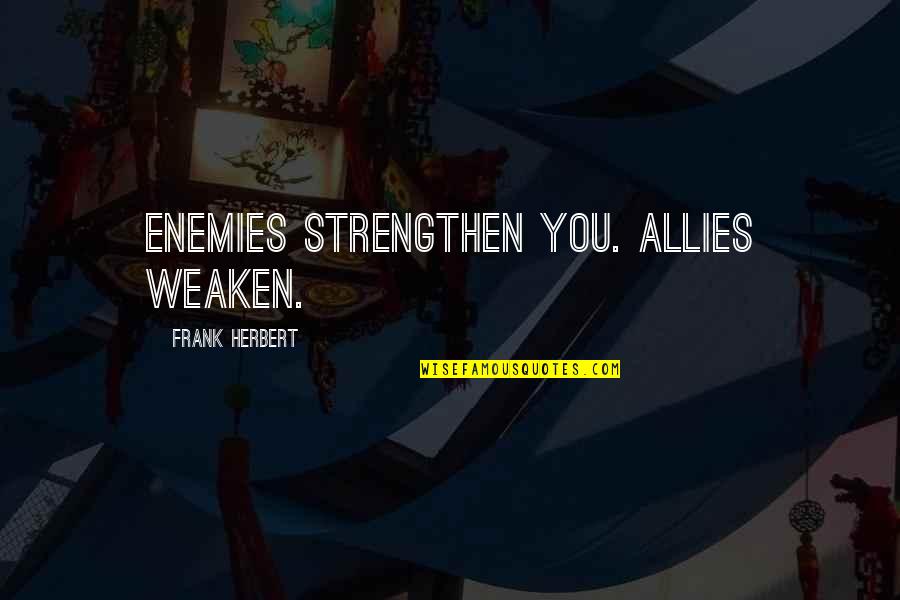 Enemies strengthen you. Allies weaken. —
Frank Herbert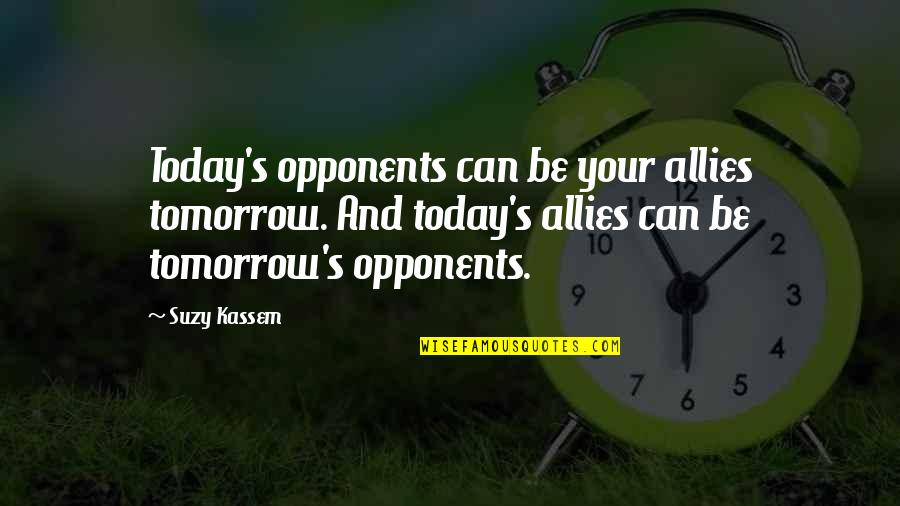 Today's opponents can be your allies tomorrow. And today's allies can be tomorrow's opponents. —
Suzy Kassem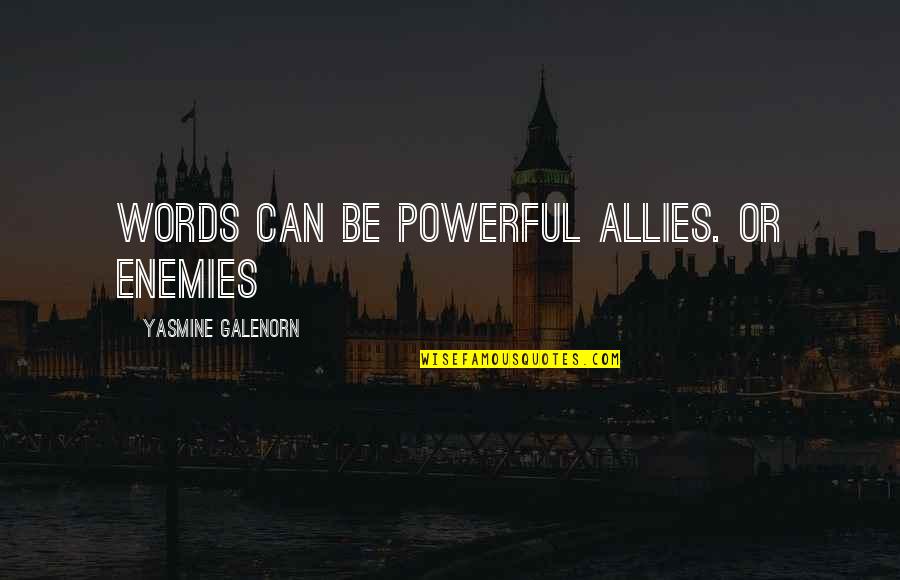 Words can be powerful allies. Or enemies —
Yasmine Galenorn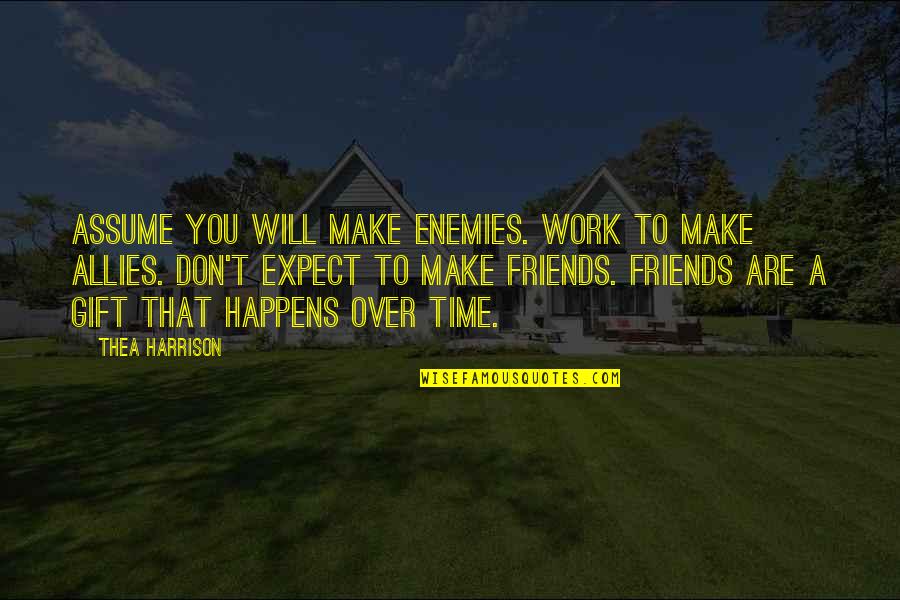 Assume you will make enemies. Work to make allies. Don't expect to make friends. Friends are a gift that happens over time. —
Thea Harrison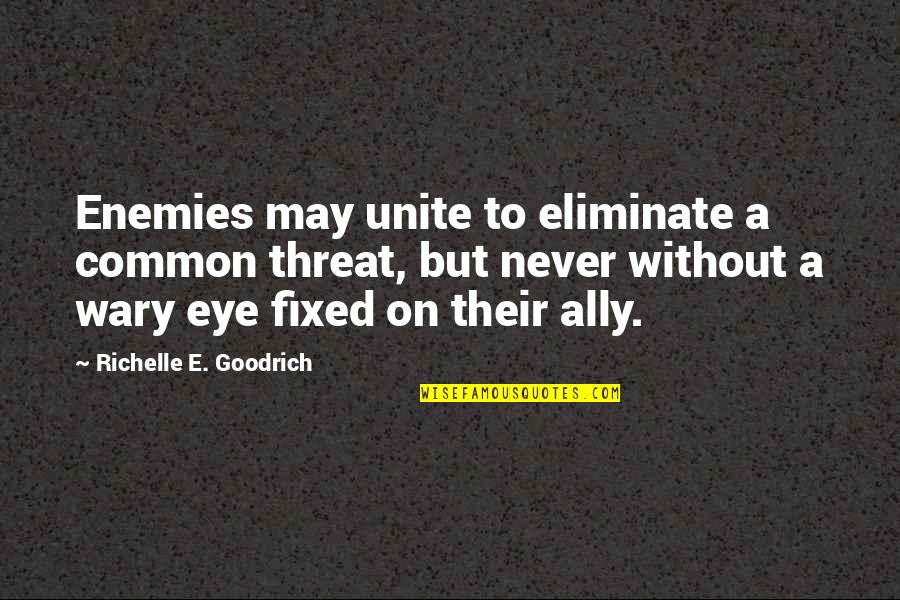 Enemies may unite to eliminate a common threat, but never without a wary eye fixed on their ally. —
Richelle E. Goodrich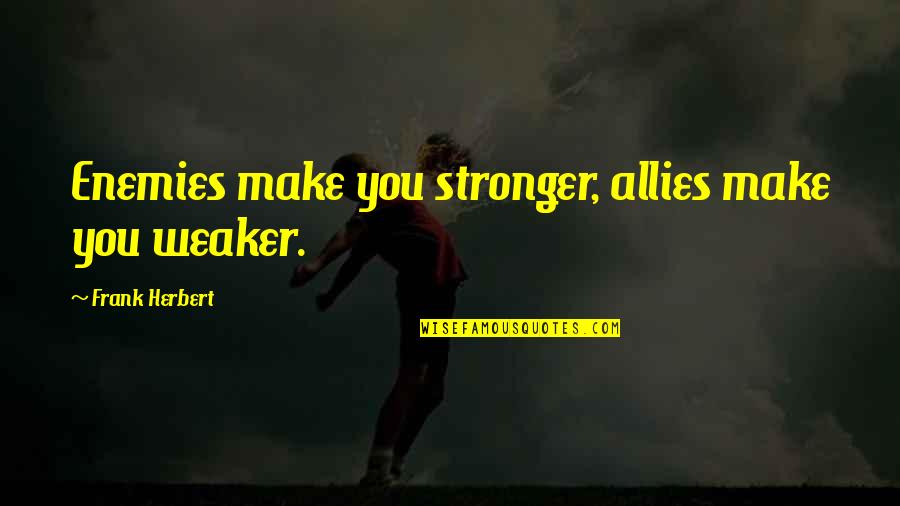 Enemies make you stronger, allies make you weaker. —
Frank Herbert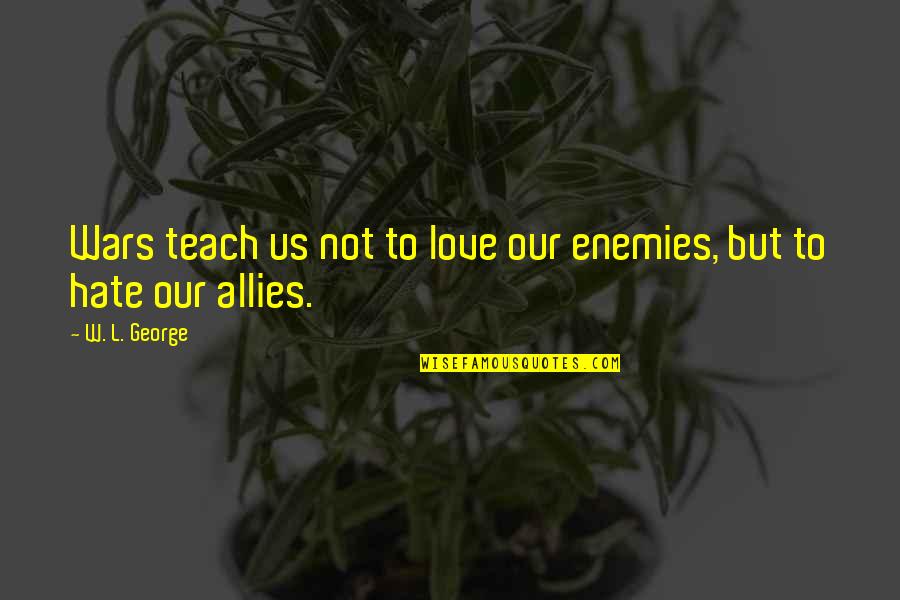 Wars teach us not to love our enemies, but to hate our allies. —
W. L. George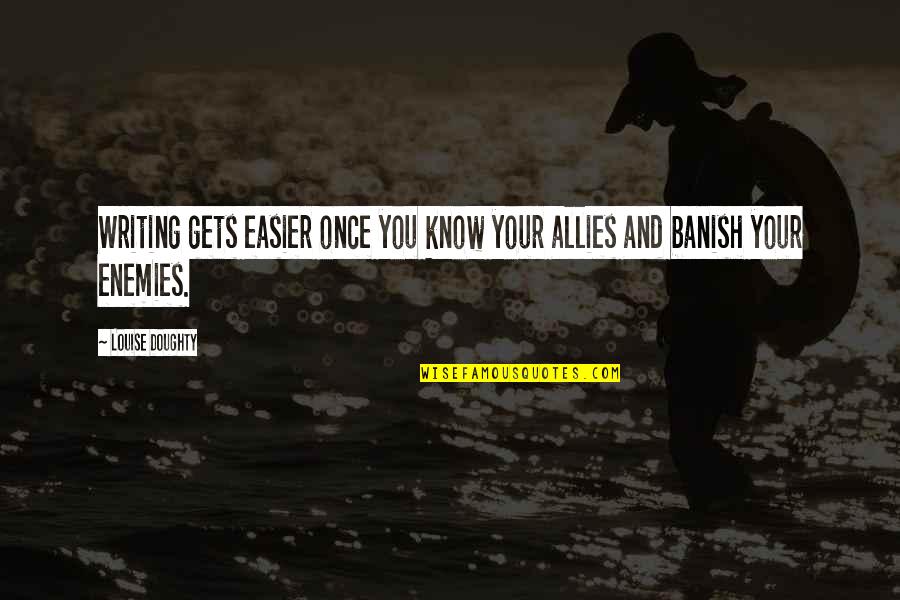 Writing gets easier once you know your allies and banish your enemies. —
Louise Doughty