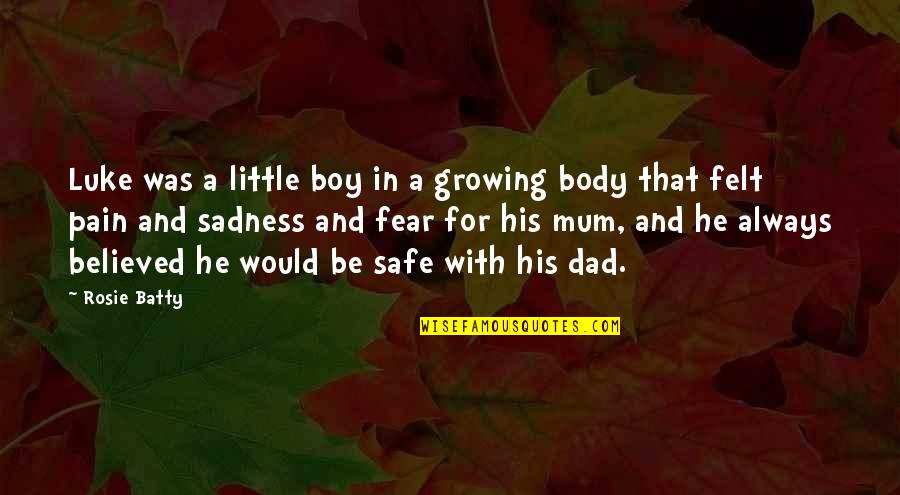 Luke was a little boy in a growing body that felt pain and sadness and fear for his mum, and he always believed he would be safe with his dad.
—
Rosie Batty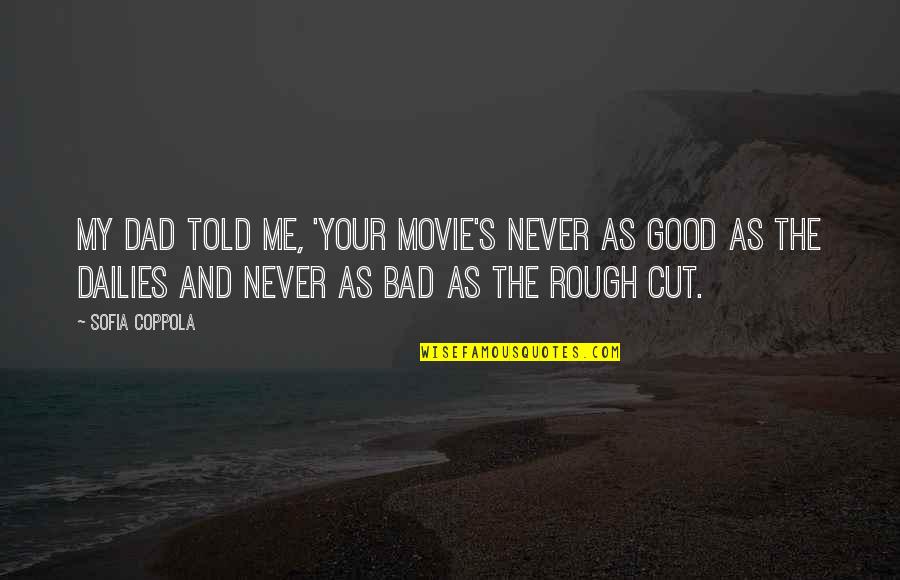 My dad told me, 'Your movie's never as good as the dailies and never as bad as the rough cut.
—
Sofia Coppola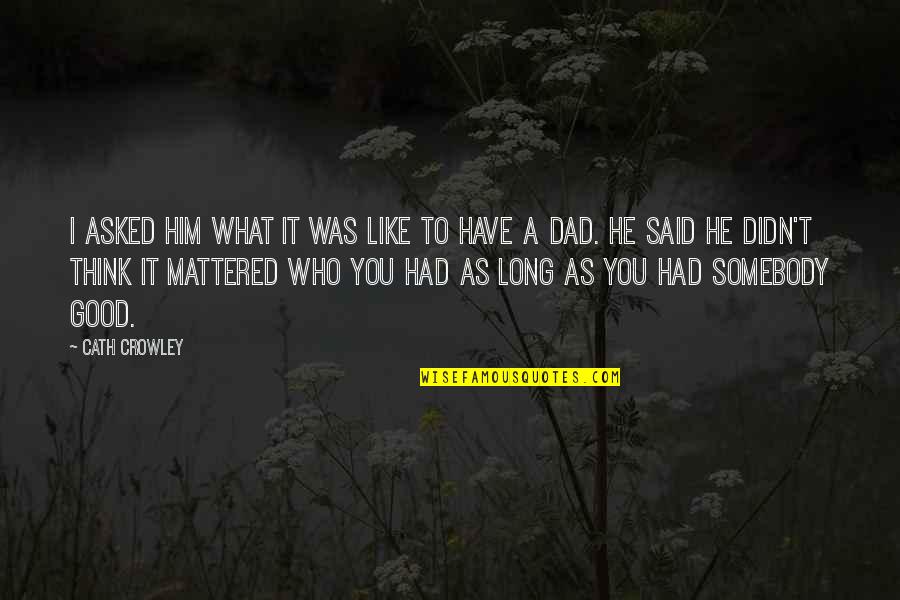 I asked him what it was like to have a dad. He said he didn't think it mattered who you had as long as you had somebody good.
—
Cath Crowley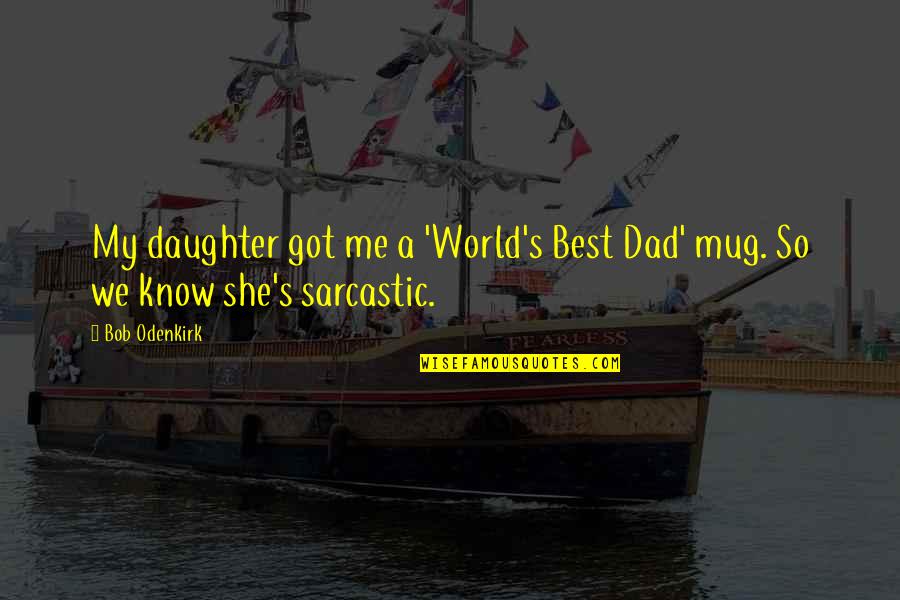 My daughter got me a 'World's Best Dad' mug. So we know she's sarcastic.
—
Bob Odenkirk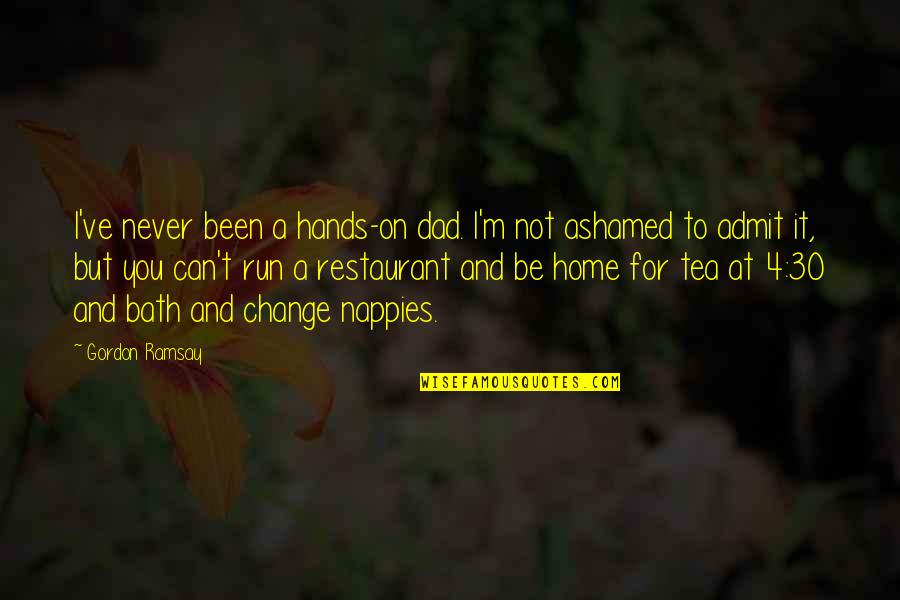 I've never been a hands-on dad. I'm not ashamed to admit it, but you can't run a restaurant and be home for tea at 4:30 and bath and change nappies.
—
Gordon Ramsay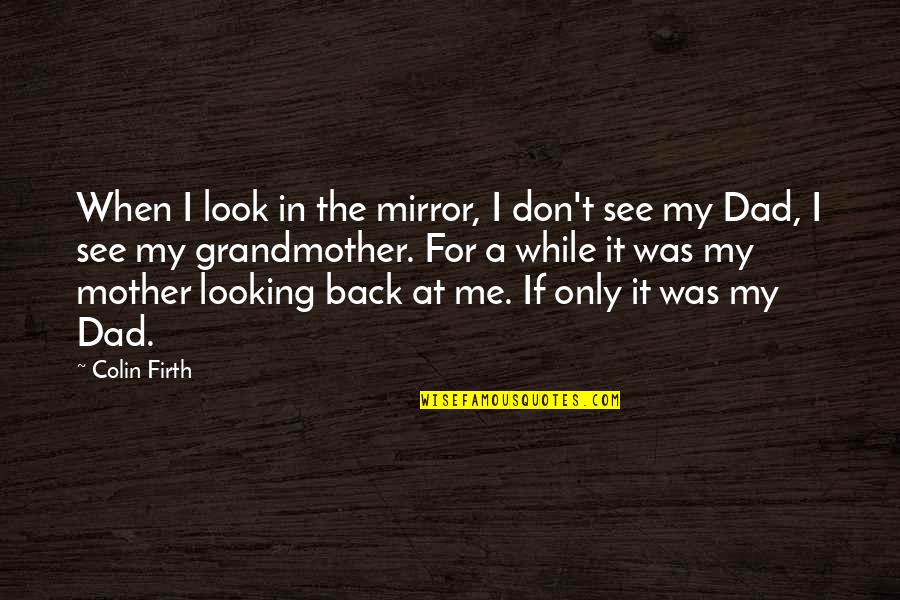 When I look in the mirror, I don't see my Dad, I see my grandmother. For a while it was my mother looking back at me. If only it was my Dad.
—
Colin Firth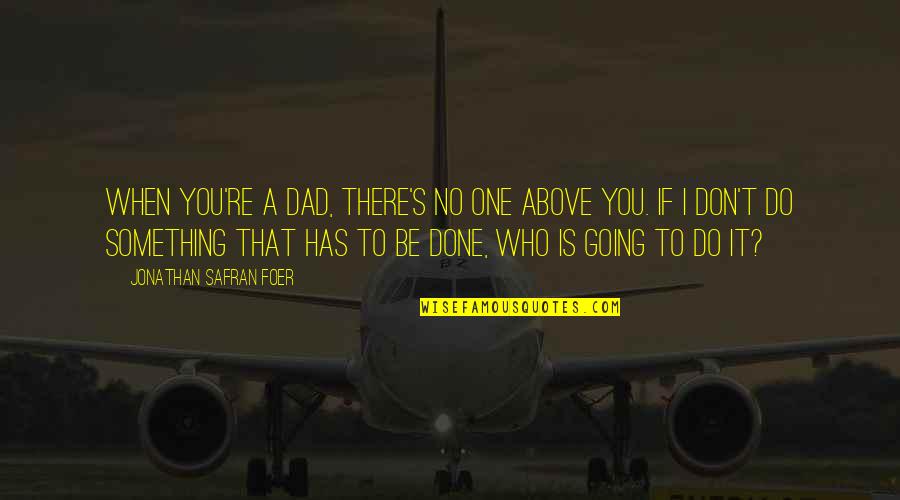 When you're a dad, there's no one above you. If I don't do something that has to be done, who is going to do it?
—
Jonathan Safran Foer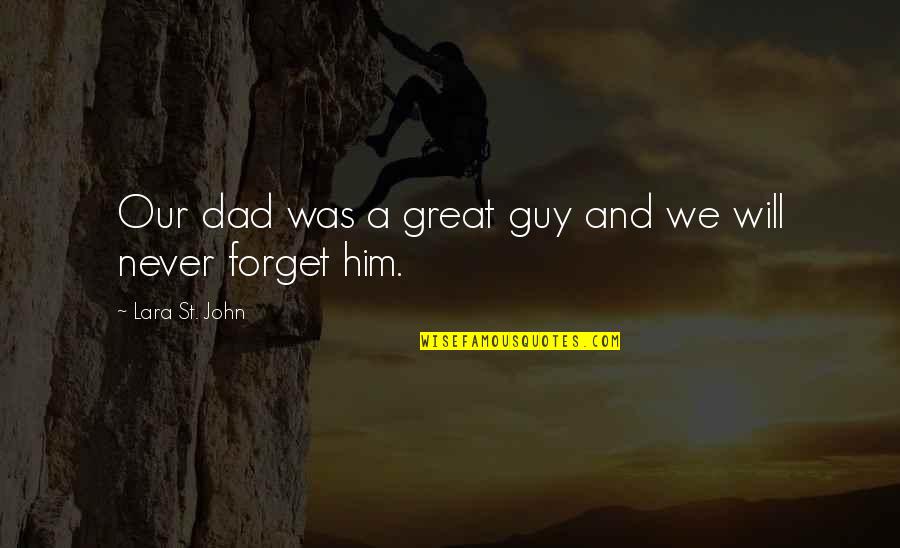 Our dad was a great guy and we will never forget him.
—
Lara St. John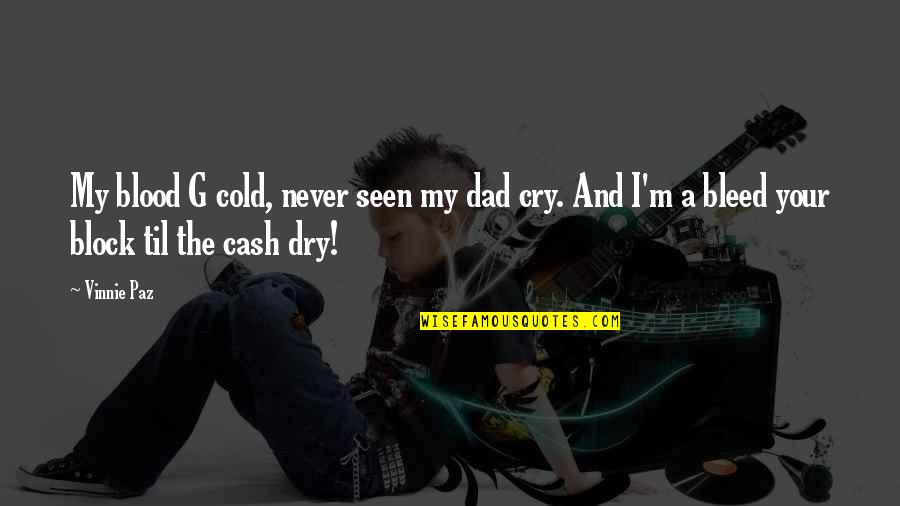 My blood G cold, never seen my dad cry. And I'm a bleed your block til the cash dry! —
Vinnie Paz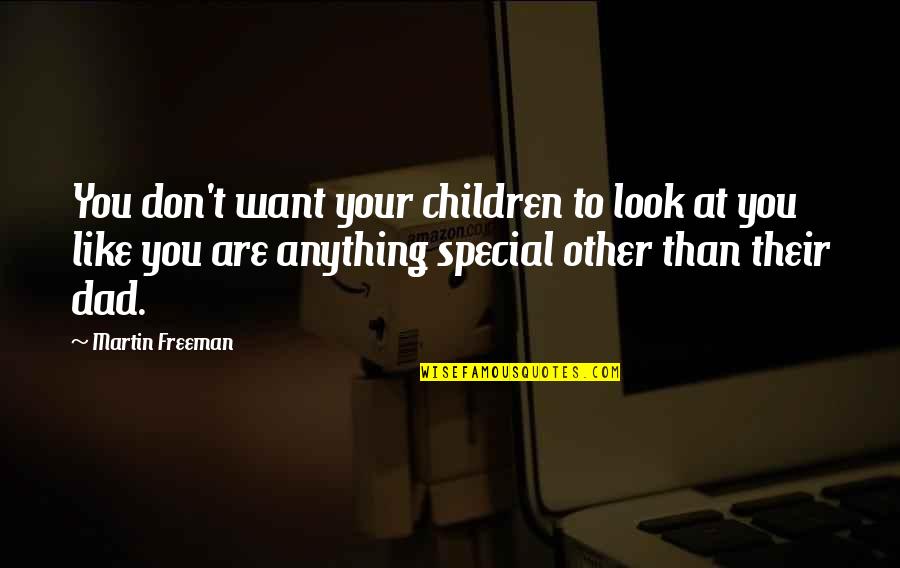 You don't want your children to look at you like you are anything special other than their dad. —
Martin Freeman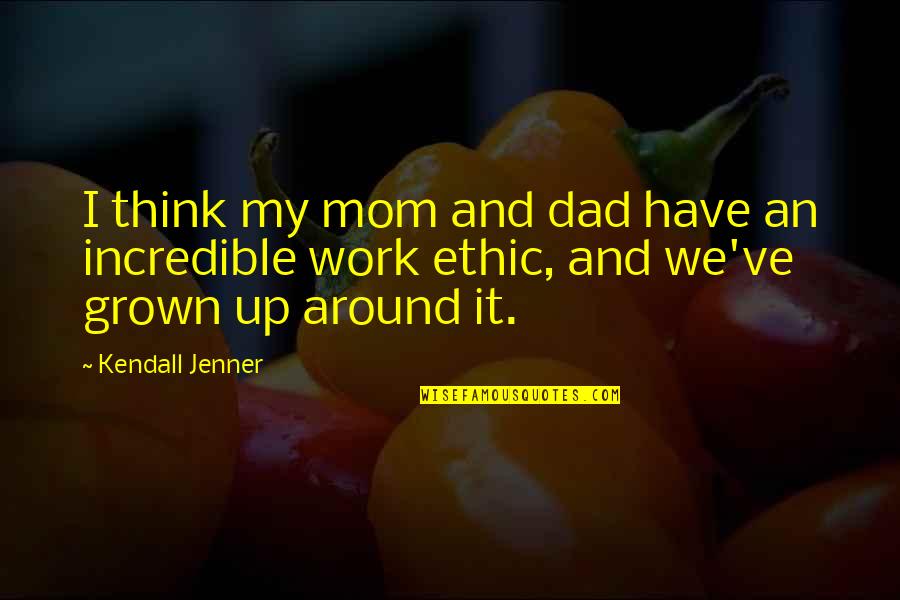 I think my mom and dad have an incredible work ethic, and we've grown up around it. —
Kendall Jenner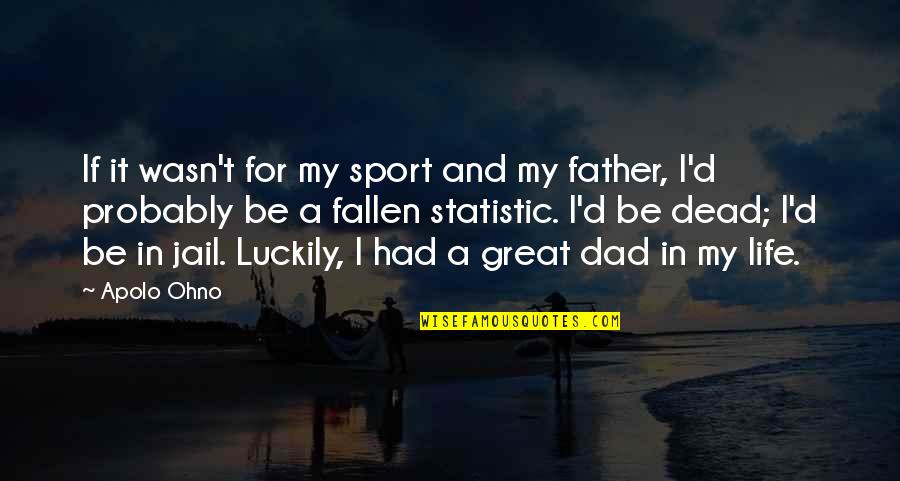 If it wasn't for my sport and my father, I'd probably be a fallen statistic. I'd be dead; I'd be in jail. Luckily, I had a great dad in my life. —
Apolo Ohno
Really, Dad. I understand now about the whole being greater than the sum of the parts. —
Wendelin Van Draanen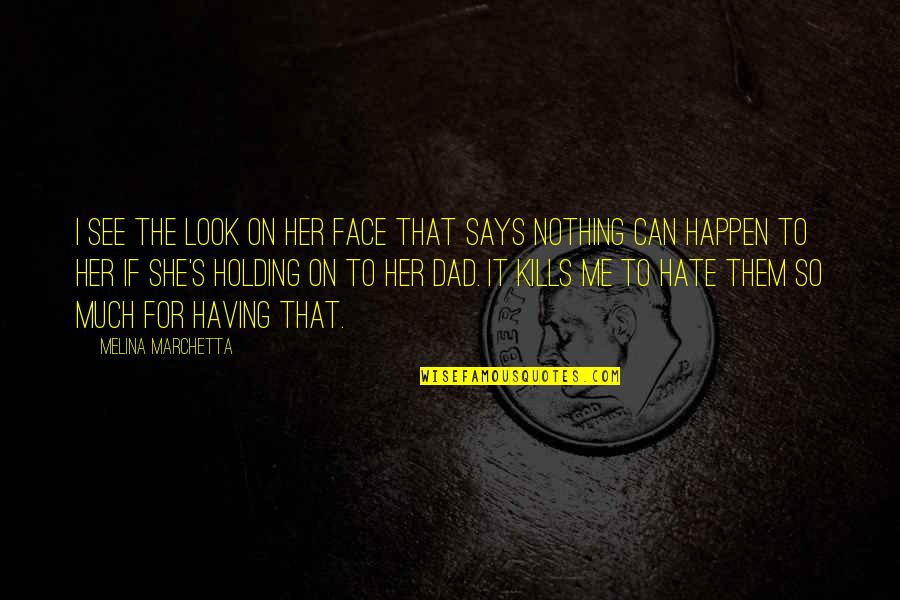 I see the look on her face that says nothing can happen to her if she's holding on to her dad. It kills me to hate them so much for having that. —
Melina Marchetta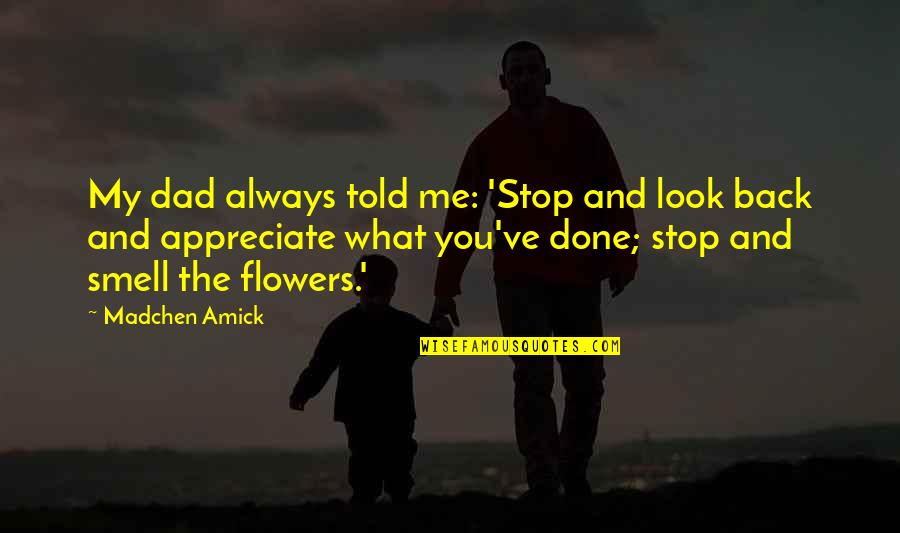 My dad always told me: 'Stop and look back and appreciate what you've done; stop and smell the flowers.' —
Madchen Amick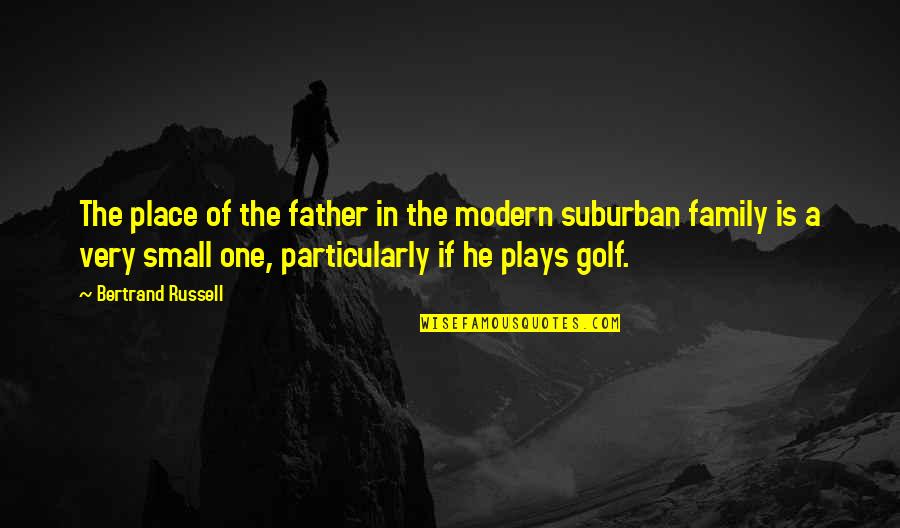 The place of the father in the modern suburban family is a very small one, particularly if he plays golf. —
Bertrand Russell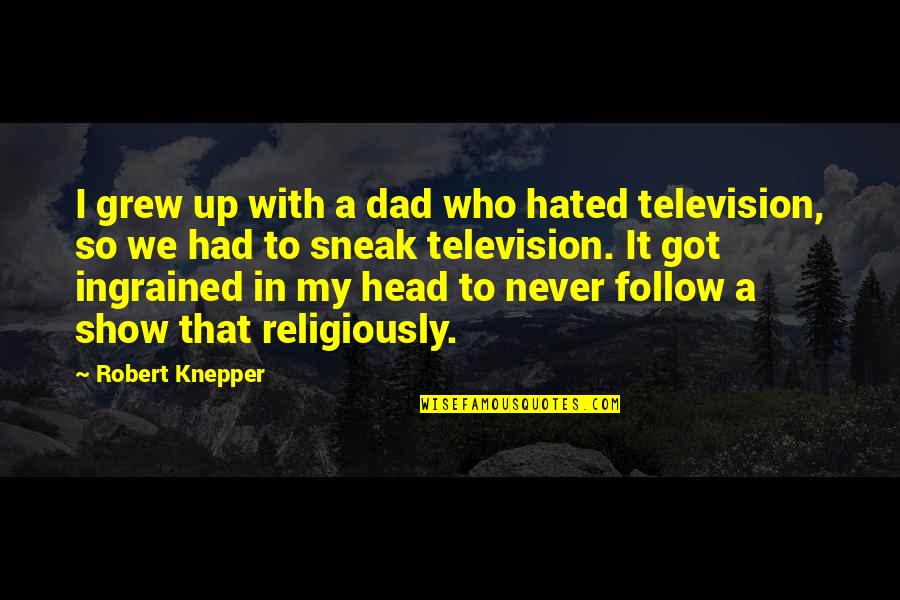 I grew up with a dad who hated television, so we had to sneak television. It got ingrained in my head to never follow a show that religiously. —
Robert Knepper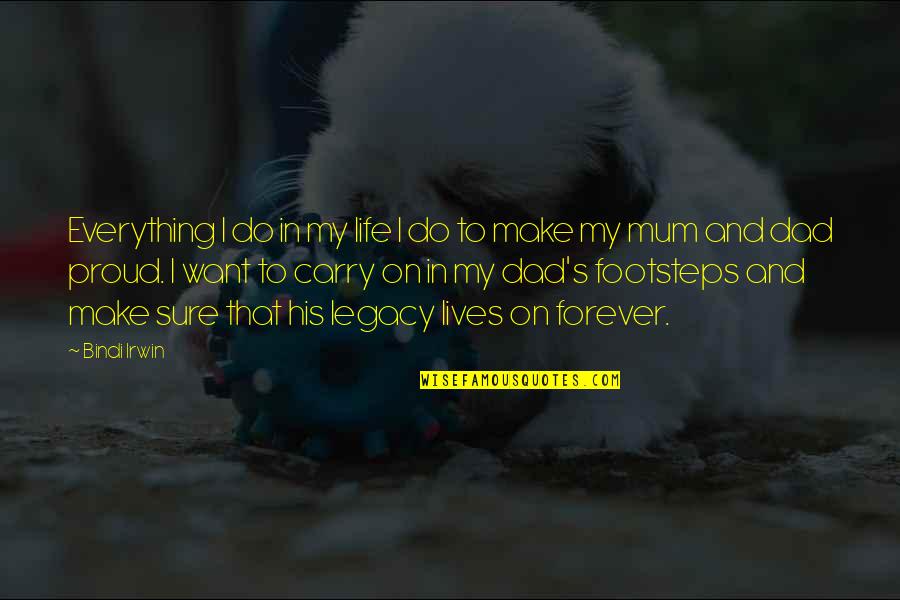 Everything I do in my life I do to make my mum and dad proud. I want to carry on in my dad's footsteps and make sure that his legacy lives on forever. —
Bindi Irwin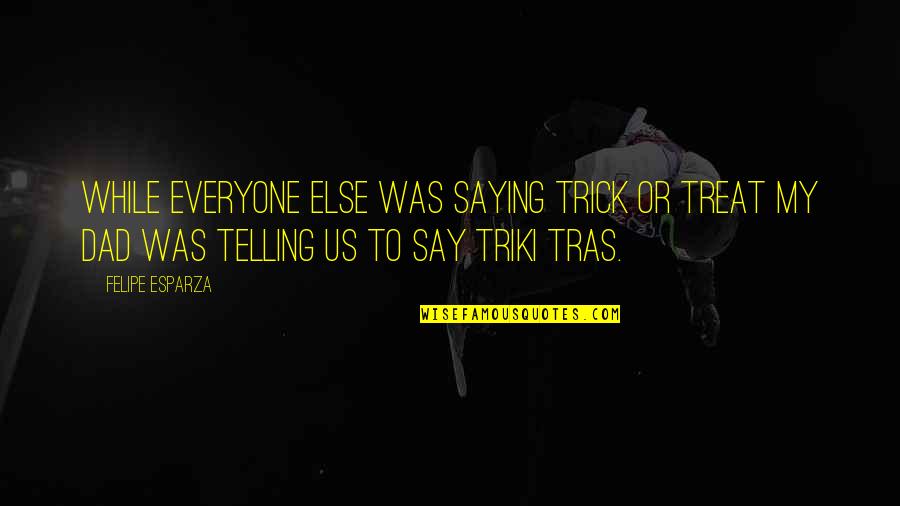 While everyone else was saying Trick or Treat my dad was telling us to say Triki Tras. —
Felipe Esparza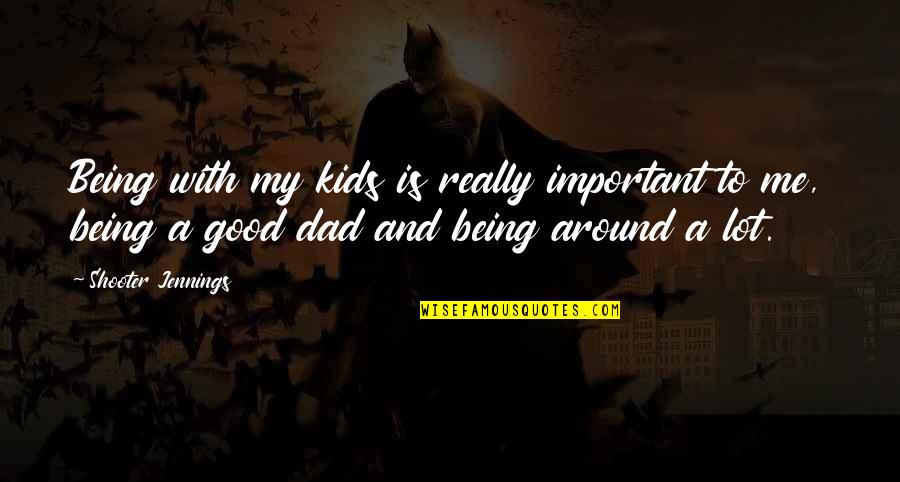 Being with my kids is really important to me, being a good dad and being around a lot. —
Shooter Jennings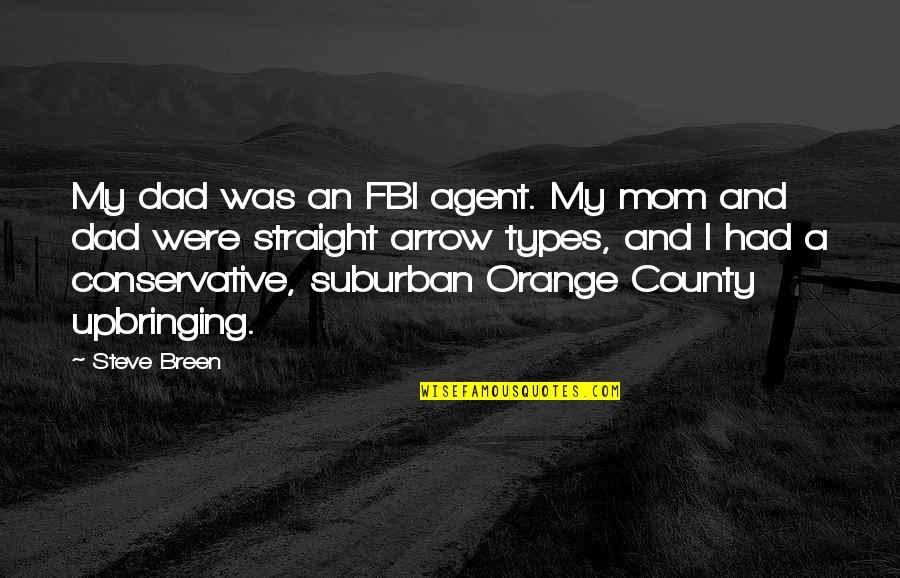 My dad was an FBI agent. My mom and dad were straight arrow types, and I had a conservative, suburban Orange County upbringing. —
Steve Breen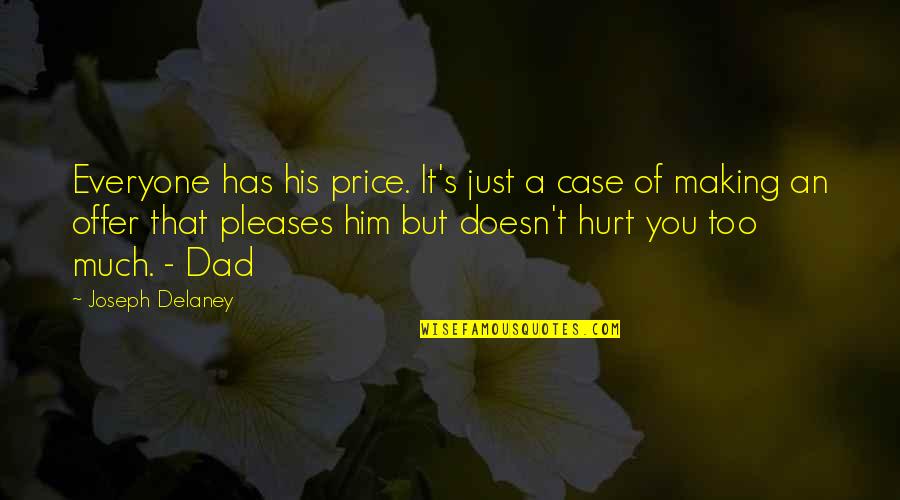 Everyone has his price. It's just a case of making an offer that pleases him but doesn't hurt you too much. - Dad —
Joseph Delaney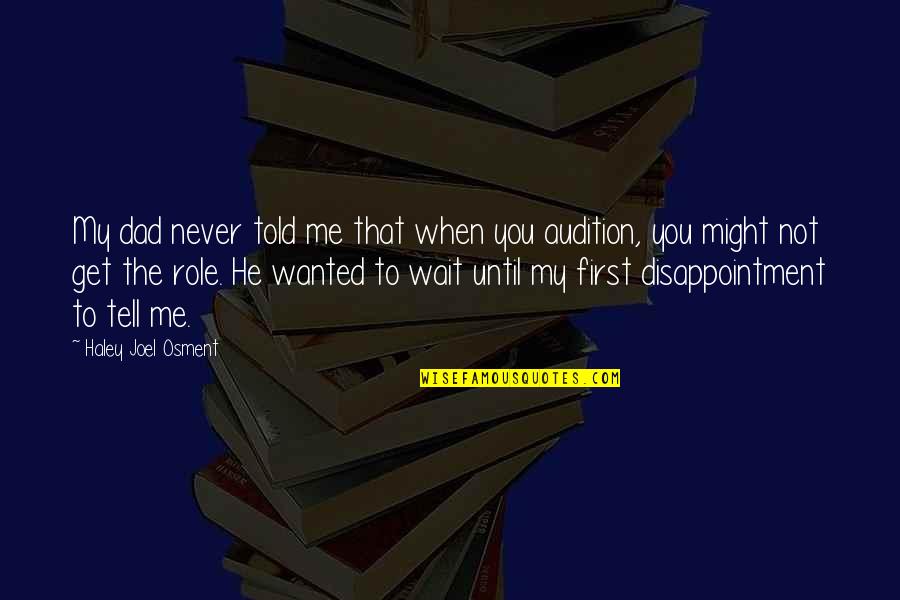 My dad never told me that when you audition, you might not get the role. He wanted to wait until my first disappointment to tell me. —
Haley Joel Osment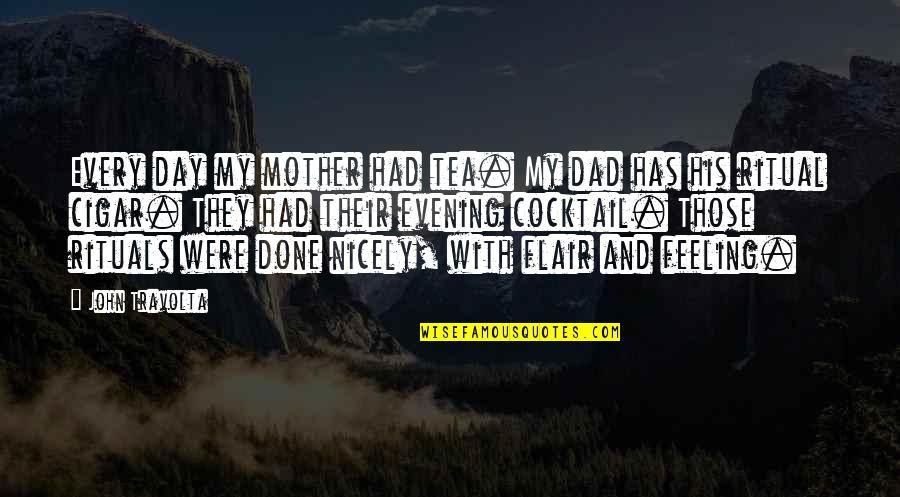 Every day my mother had tea. My dad has his ritual cigar. They had their evening cocktail. Those rituals were done nicely, with flair and feeling. —
John Travolta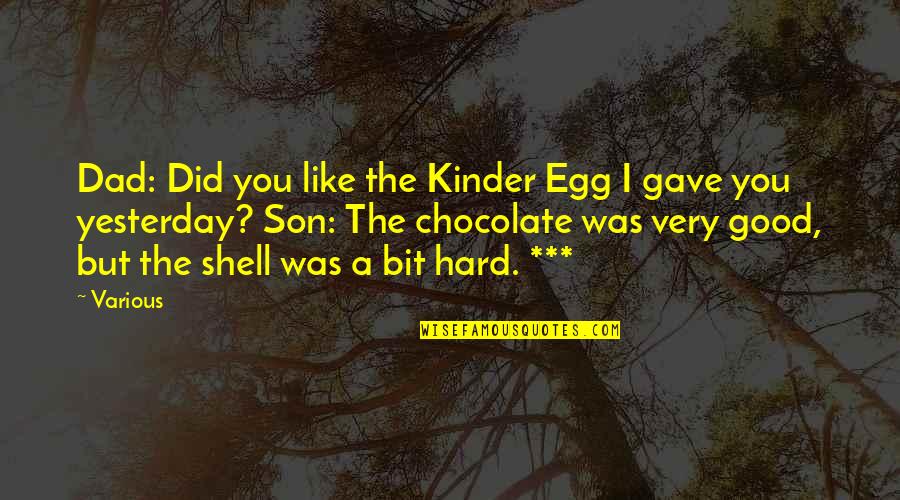 Dad: Did you like the Kinder Egg I gave you yesterday? Son: The chocolate was very good, but the shell was a bit hard. *** —
Various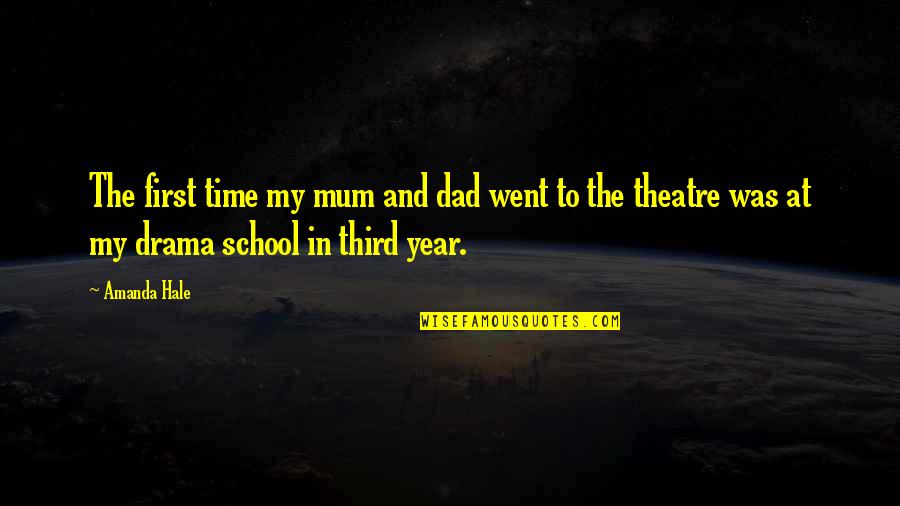 The first time my mum and dad went to the theatre was at my drama school in third year. —
Amanda Hale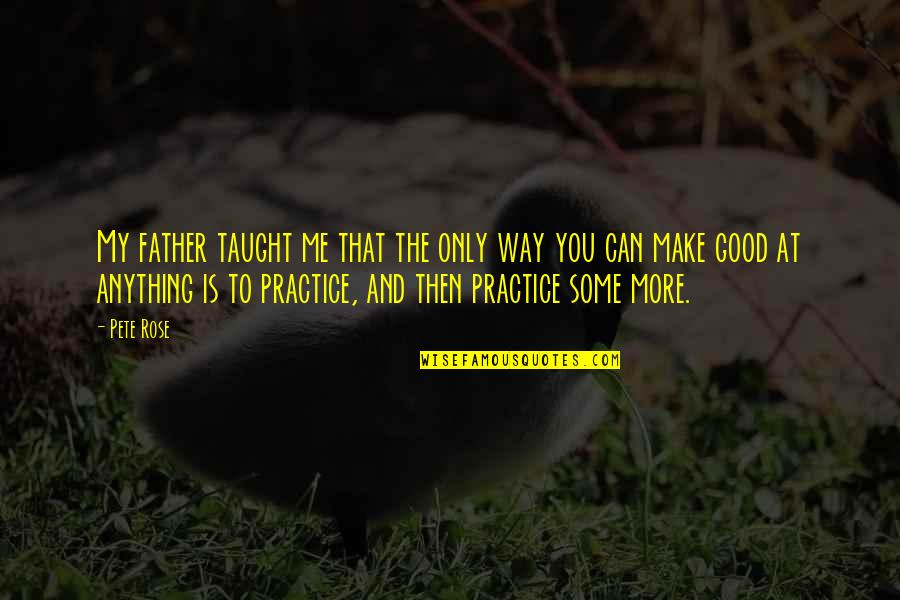 My father taught me that the only way you can make good at anything is to practice, and then practice some more. —
Pete Rose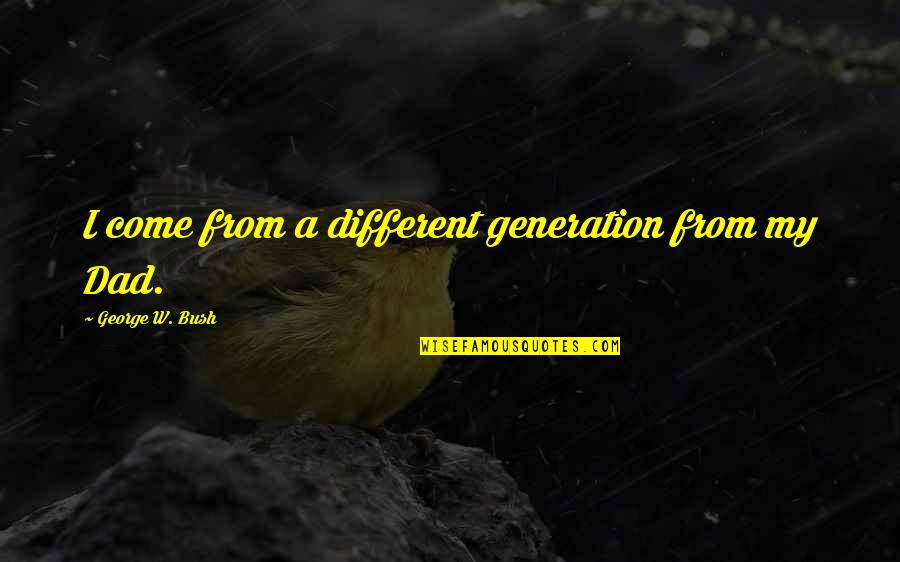 I come from a different generation from my Dad. —
George W. Bush