Sometimes All You Need Quotes
Collection of top 34 famous quotes about Sometimes All You Need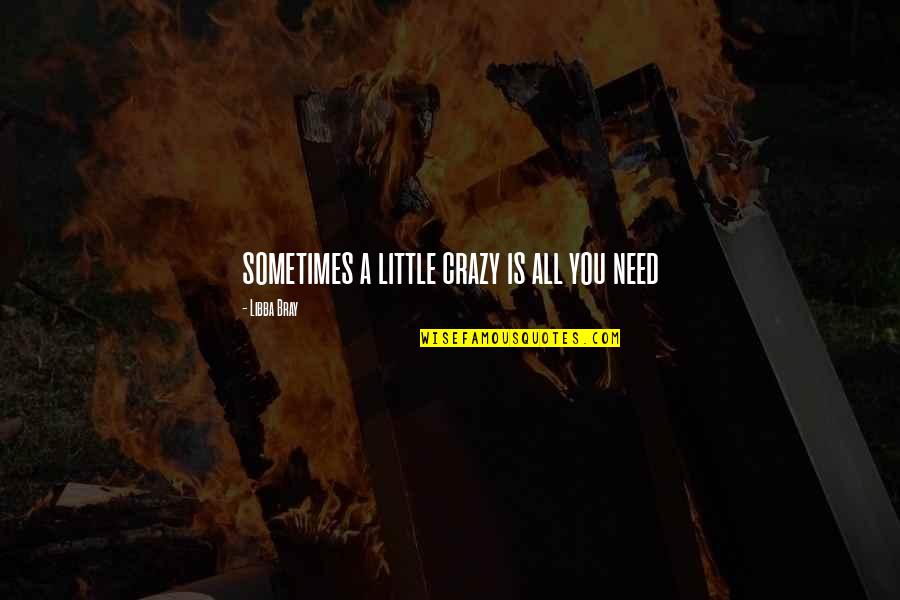 sometimes a little crazy is all you need
—
Libba Bray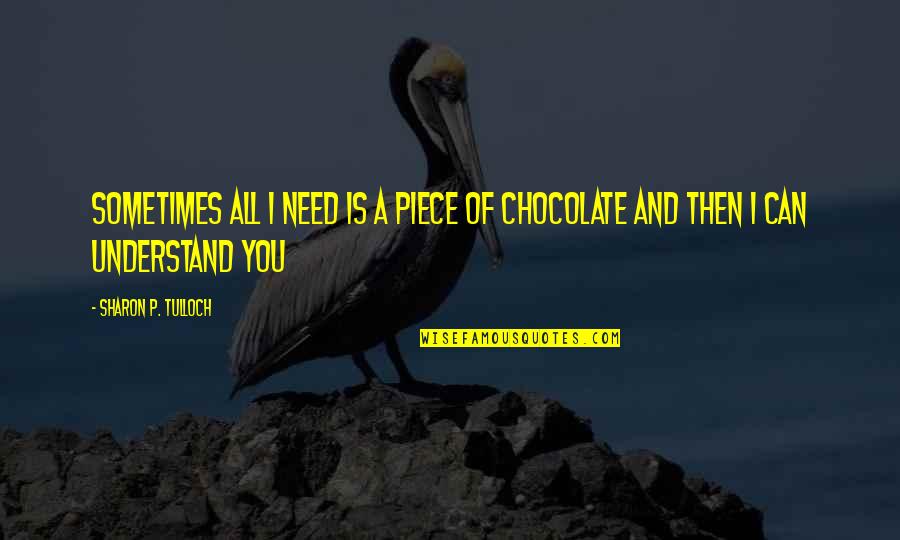 Sometimes all I need is a piece of chocolate and then I can understand you
—
Sharon P. Tulloch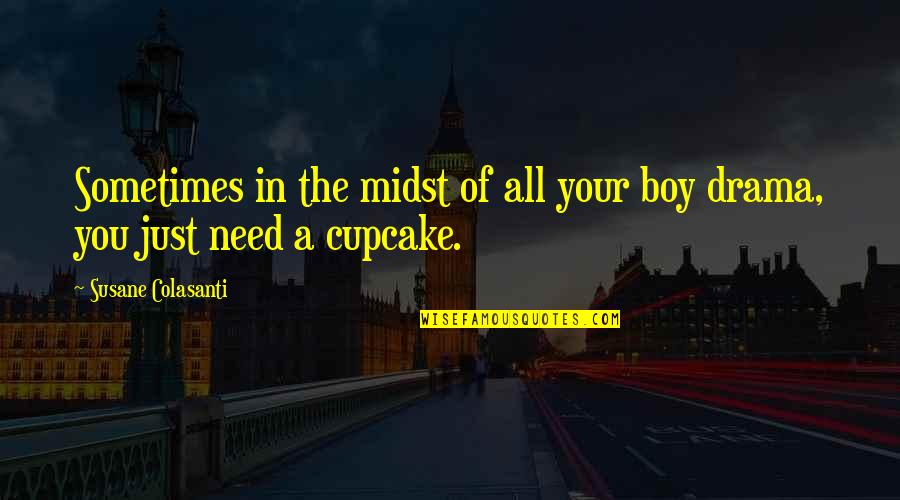 Sometimes in the midst of all your boy drama, you just need a cupcake.
—
Susane Colasanti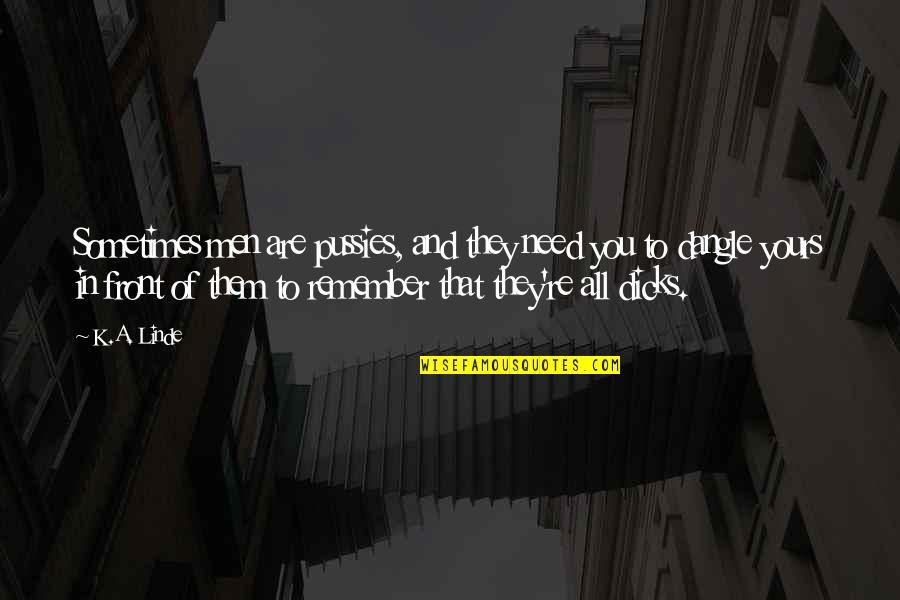 Sometimes men are pussies, and they need you to dangle yours in front of them to remember that they're all dicks.
—
K.A. Linde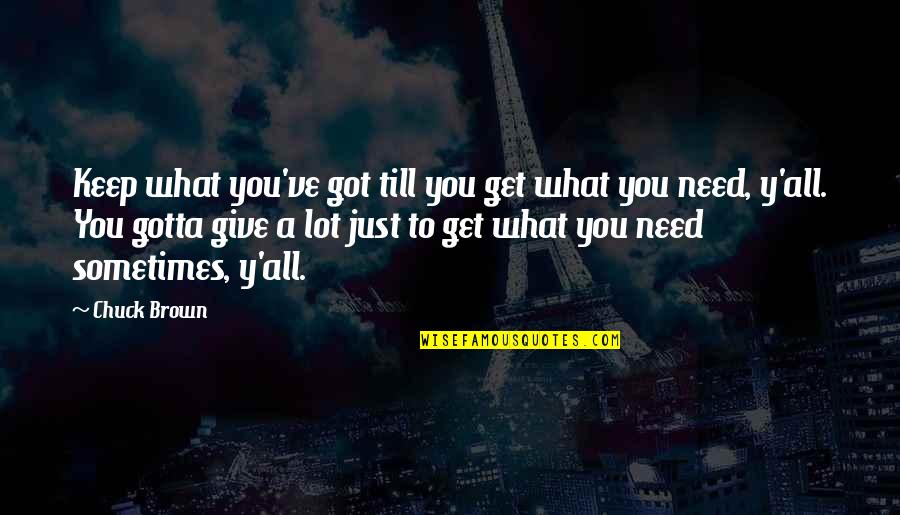 Keep what you've got till you get what you need, y'all. You gotta give a lot just to get what you need sometimes, y'all.
—
Chuck Brown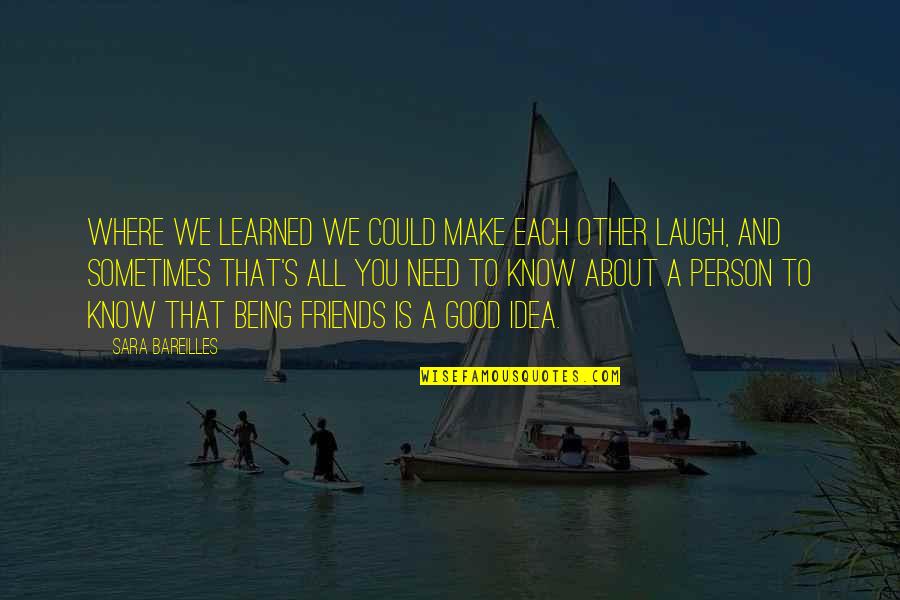 Where we learned we could make each other laugh, and sometimes that's all you need to know about a person to know that being friends is a good idea.
—
Sara Bareilles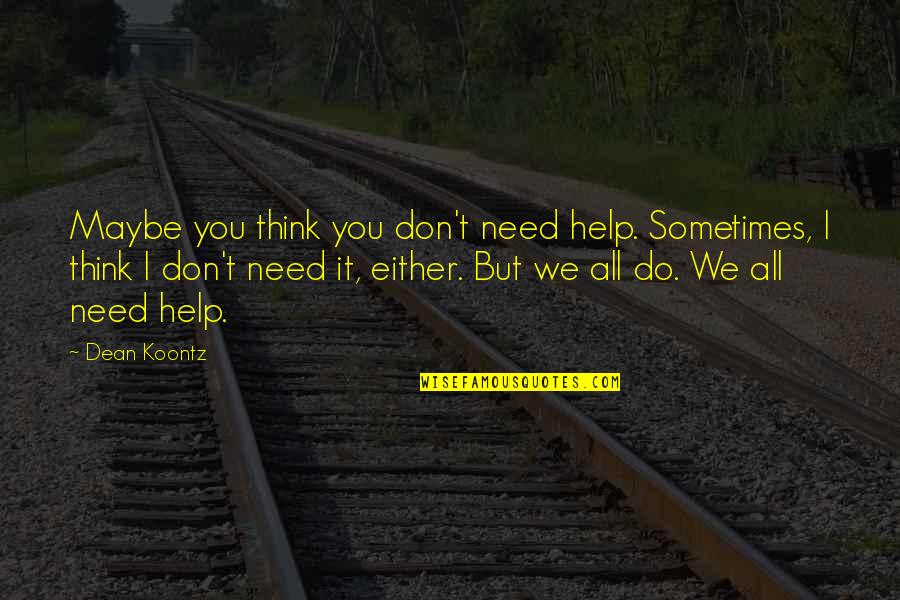 Maybe you think you don't need help. Sometimes, I think I don't need it, either. But we all do. We all need help.
—
Dean Koontz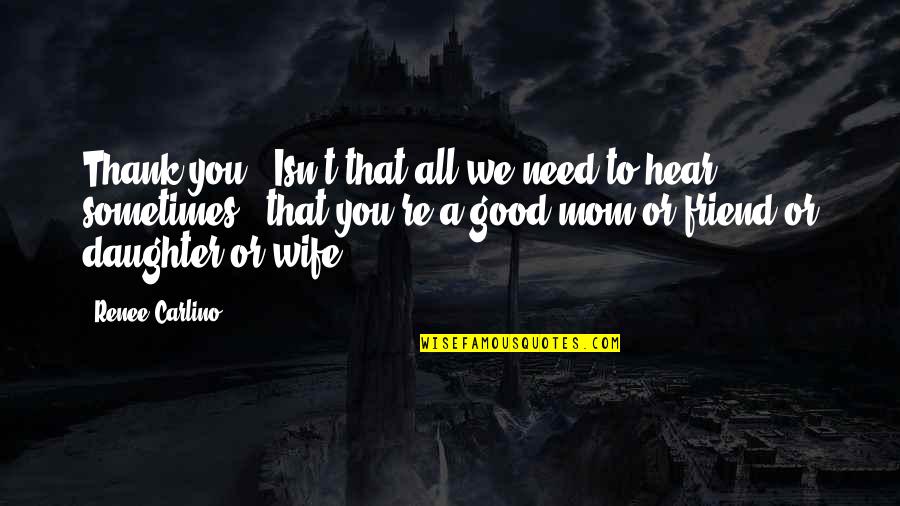 Thank you." Isn't that all we need to hear sometimes - that you're a good mom or friend or daughter or wife?
—
Renee Carlino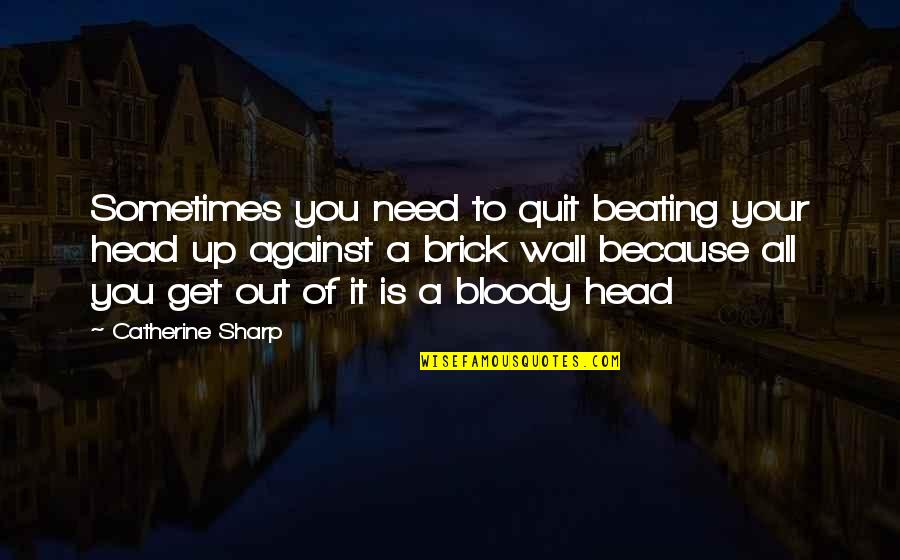 Sometimes you need to quit beating your head up against a brick wall because all you get out of it is a bloody head
—
Catherine Sharp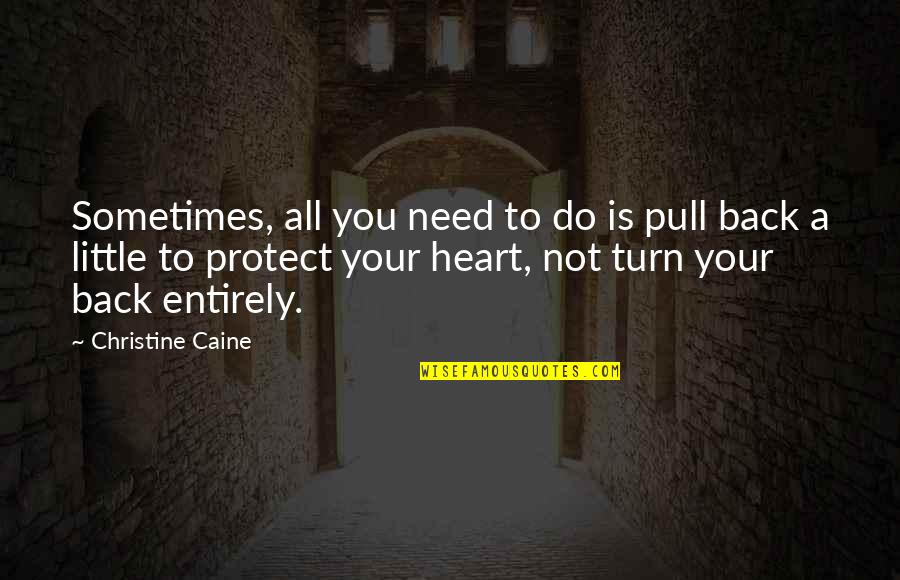 Sometimes, all you need to do is pull back a little to protect your heart, not turn your back entirely. —
Christine Caine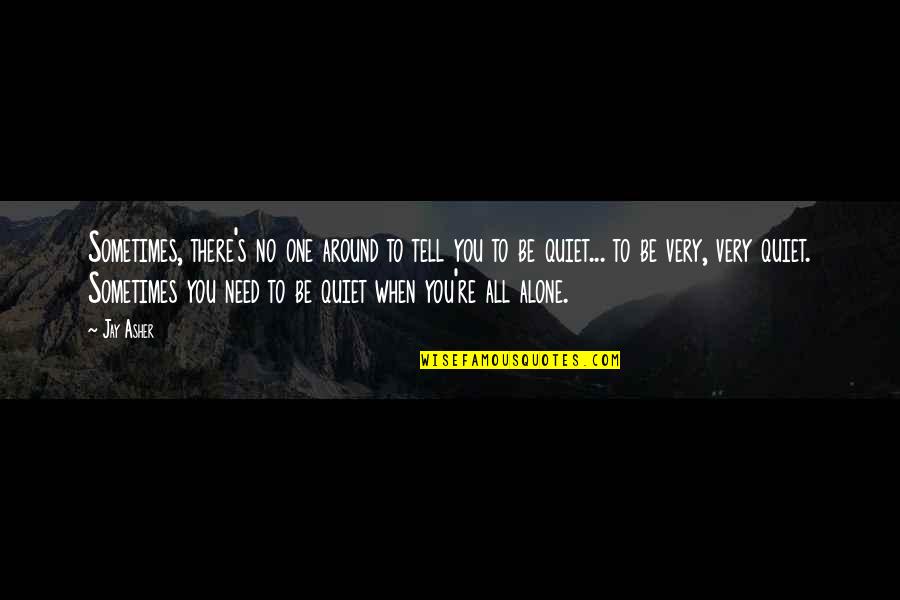 Sometimes, there's no one around to tell you to be quiet... to be very, very quiet. Sometimes you need to be quiet when you're all alone. —
Jay Asher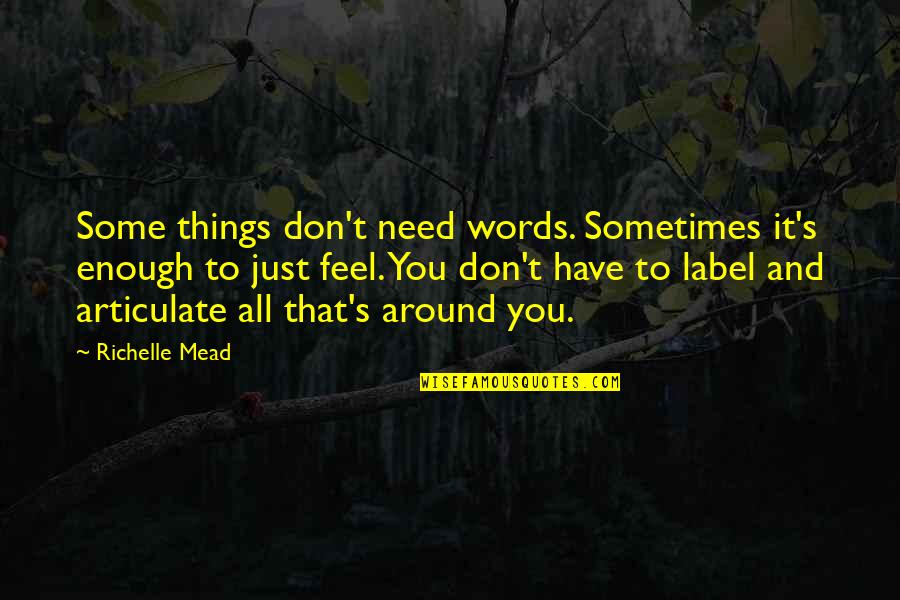 Some things don't need words. Sometimes it's enough to just feel. You don't have to label and articulate all that's around you. —
Richelle Mead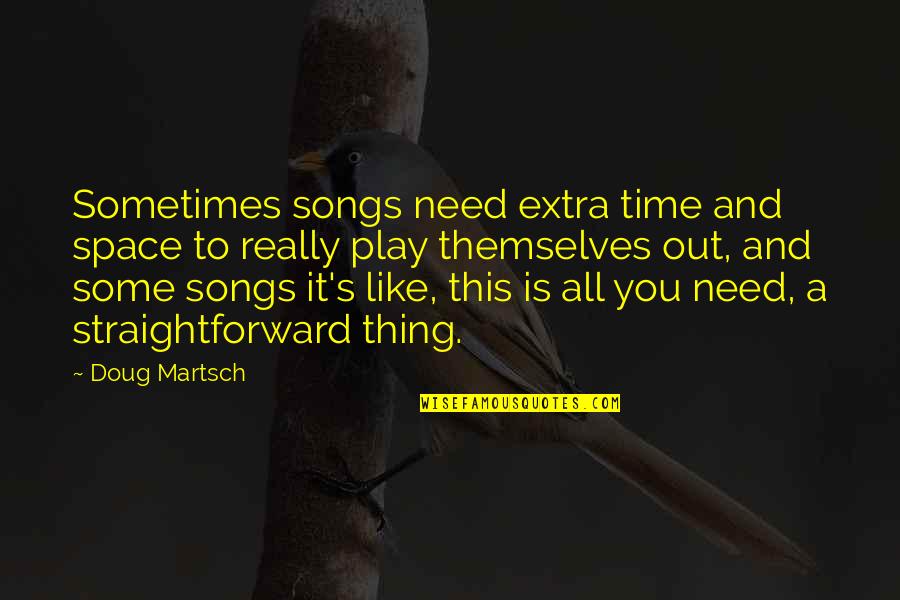 Sometimes songs need extra time and space to really play themselves out, and some songs it's like, this is all you need, a straightforward thing. —
Doug Martsch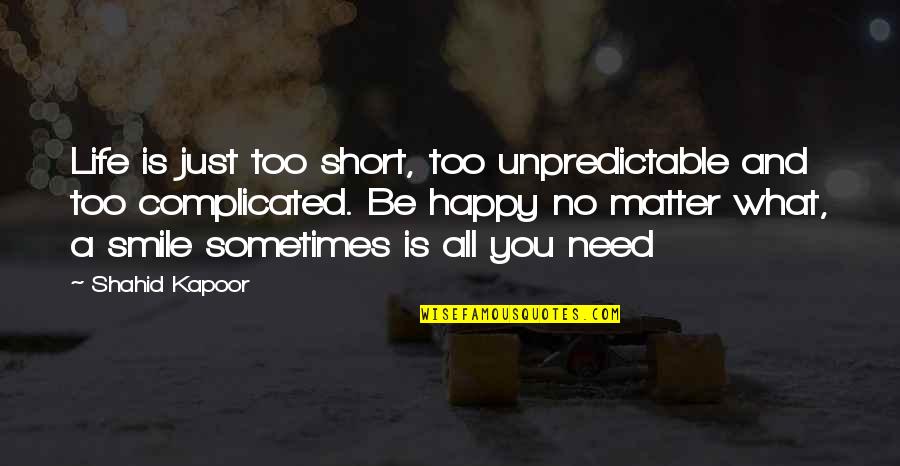 Life is just too short, too unpredictable and too complicated. Be happy no matter what, a smile sometimes is all you need —
Shahid Kapoor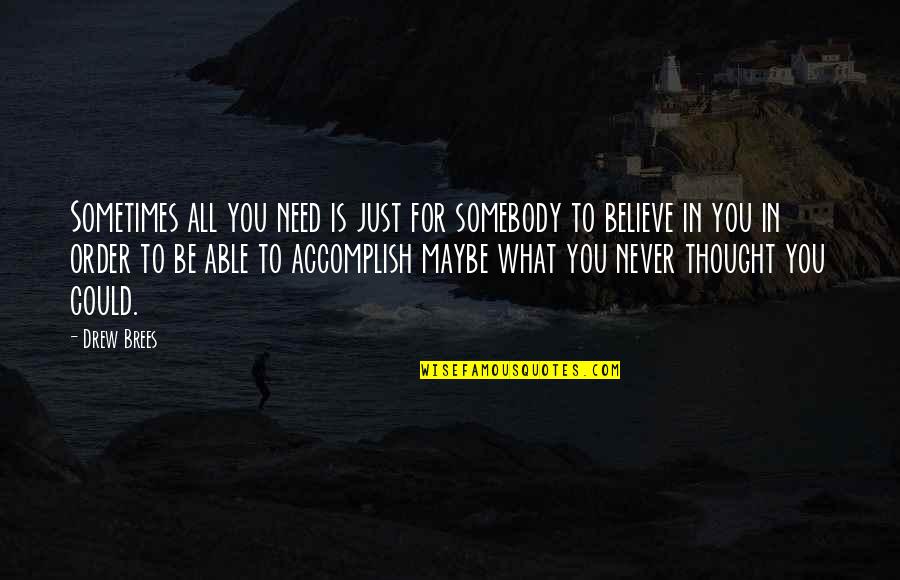 Sometimes all you need
is just for somebody to believe in you in order to be able to accomplish maybe what you never thought you could. —
Drew Brees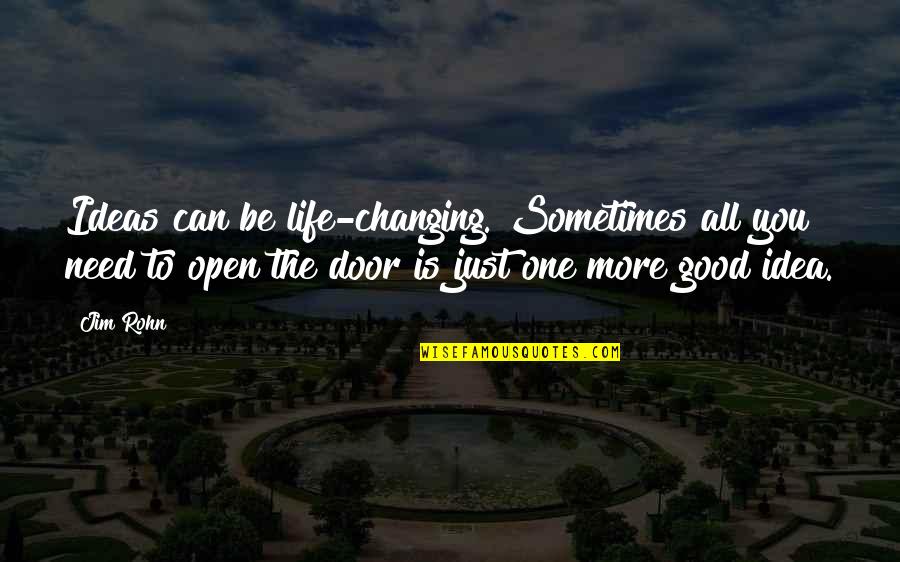 Ideas can be life-changing.
Sometimes all you need
to open the door is just one more good idea. —
Jim Rohn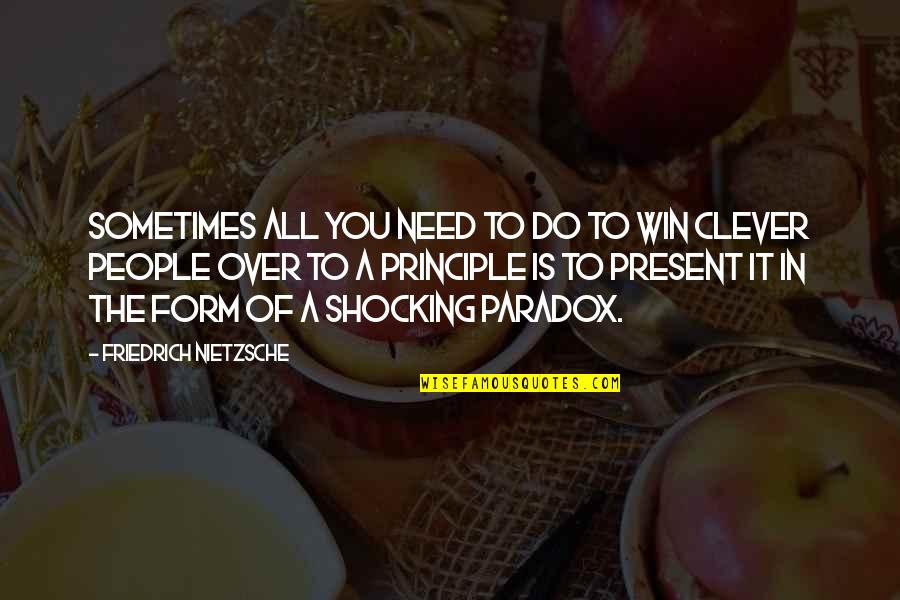 Sometimes all you need
to do to win clever people over to a principle is to present it in the form of a shocking paradox. —
Friedrich Nietzsche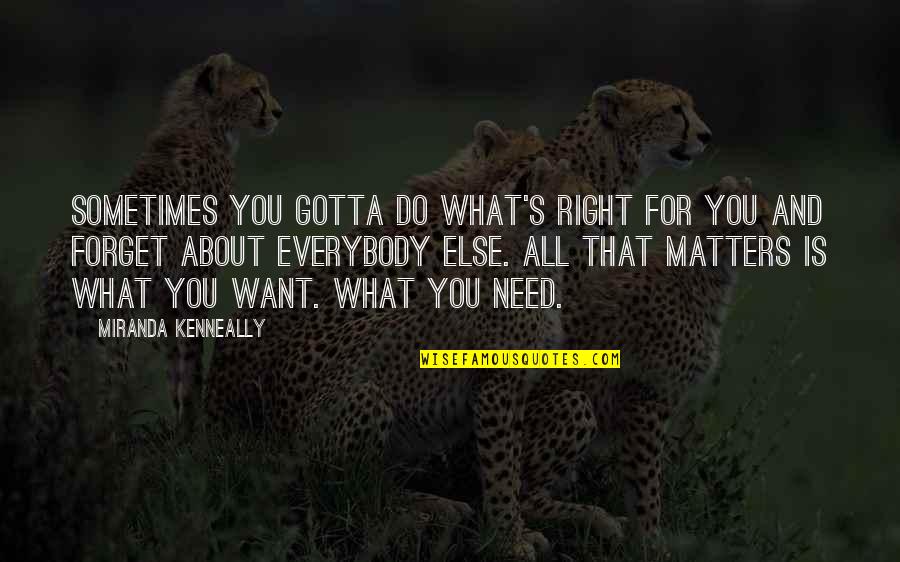 Sometimes you gotta do what's right for you and forget about everybody else. All that matters is what you want. What you need. —
Miranda Kenneally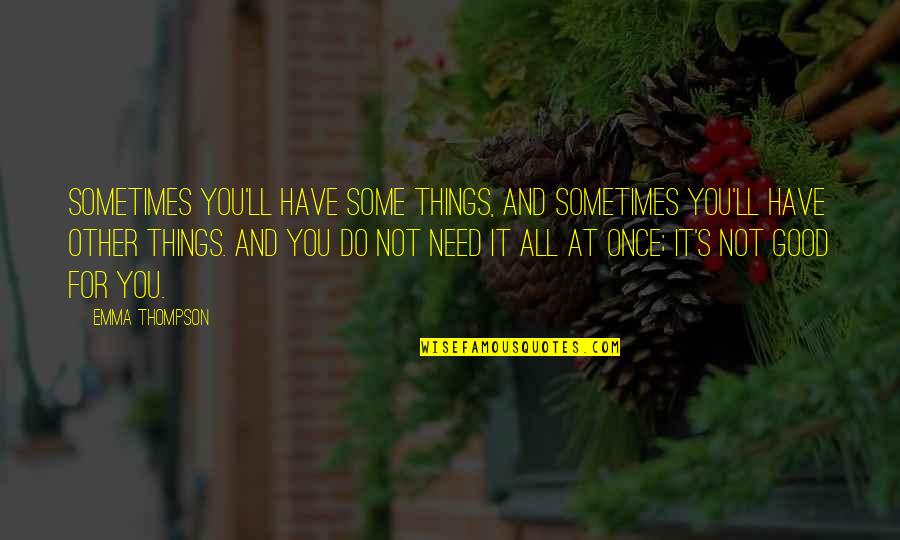 Sometimes you'll have some things, and sometimes you'll have other things. And you do not need it all at once; it's not good for you. —
Emma Thompson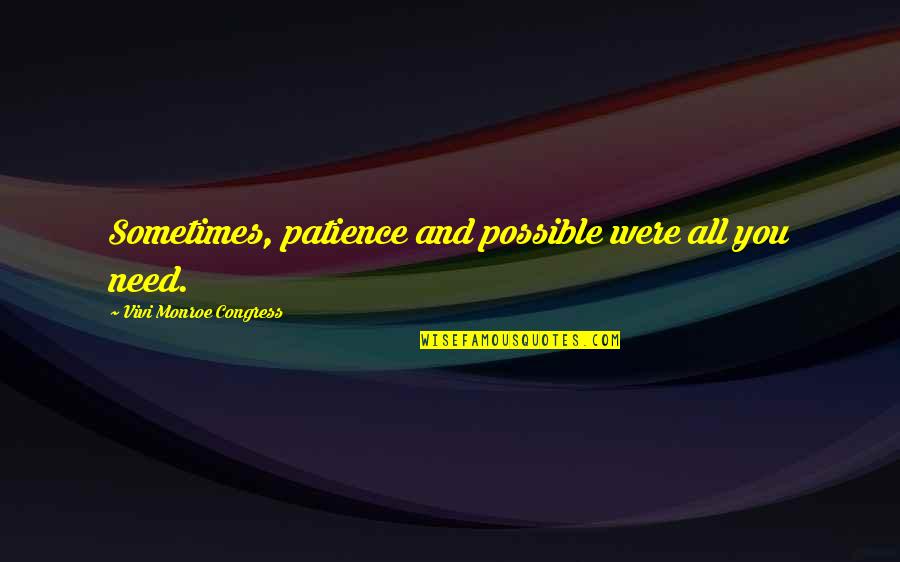 Sometimes, patience and possible were all you need. —
Vivi Monroe Congress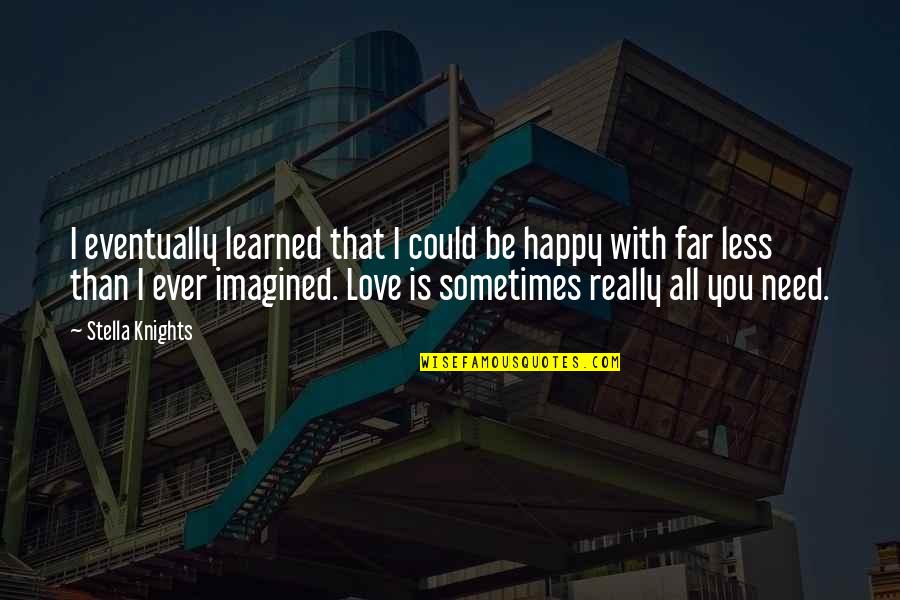 I eventually learned that I could be happy with far less than I ever imagined. Love is sometimes really all you need. —
Stella Knights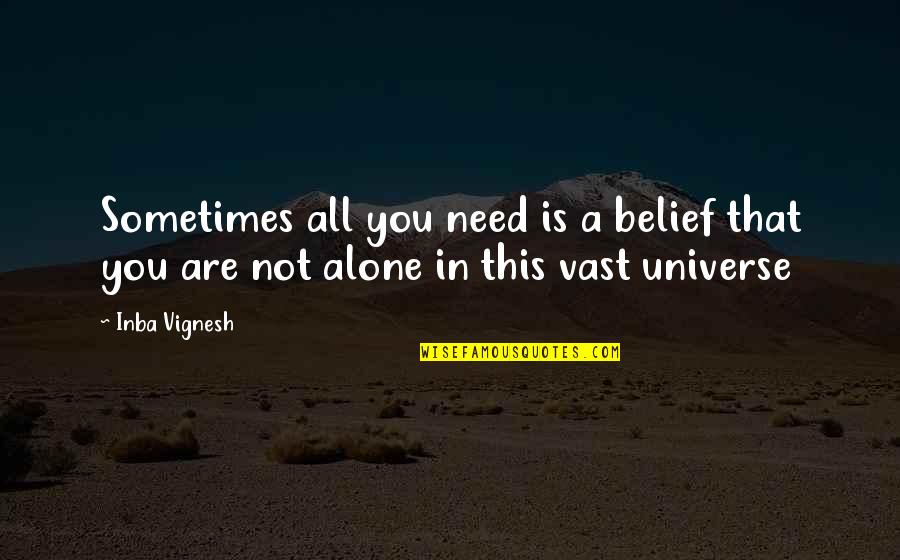 Sometimes all you need
is a belief that you are not alone in this vast universe —
Inba Vignesh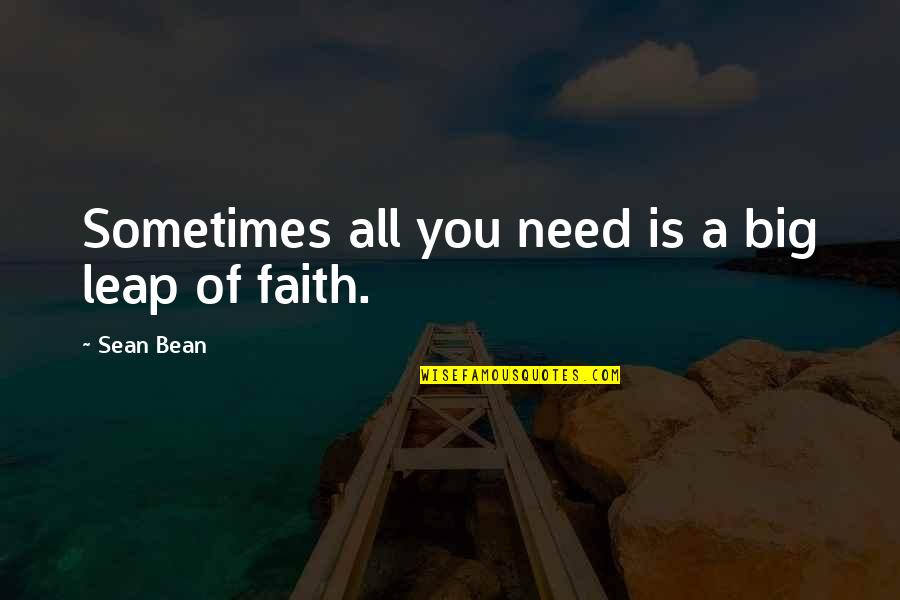 Sometimes all you need
is a big leap of faith. —
Sean Bean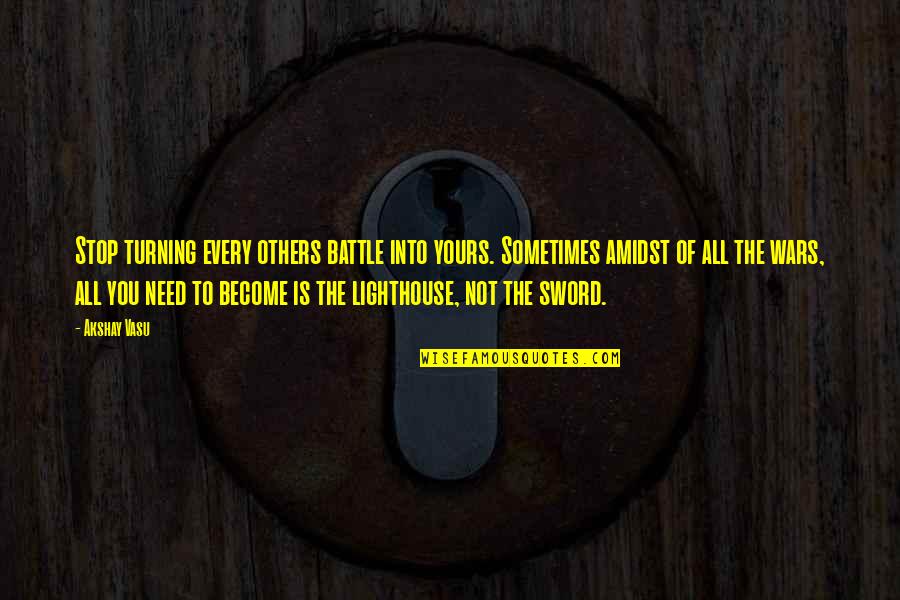 Stop turning every others battle into yours. Sometimes amidst of all the wars, all you need to become is the lighthouse, not the sword. —
Akshay Vasu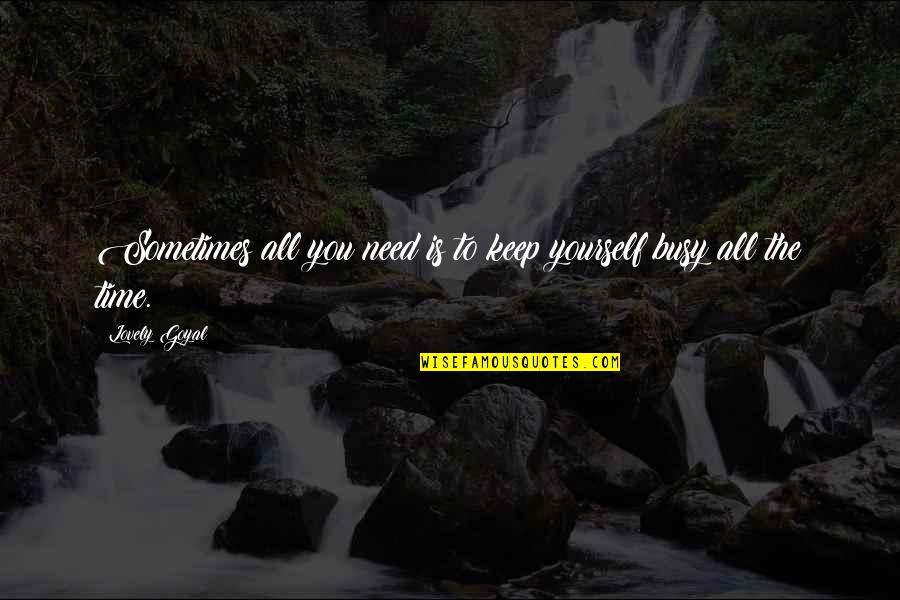 Sometimes all you need
is to keep yourself busy all the time. —
Lovely Goyal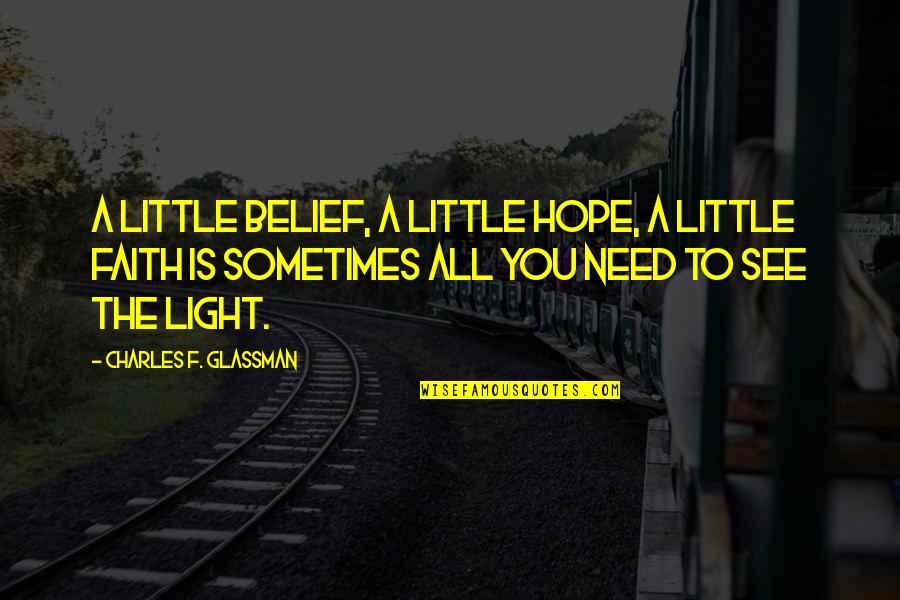 A little belief, a little hope, a little faith
is
sometimes all you need
to see the light. —
Charles F. Glassman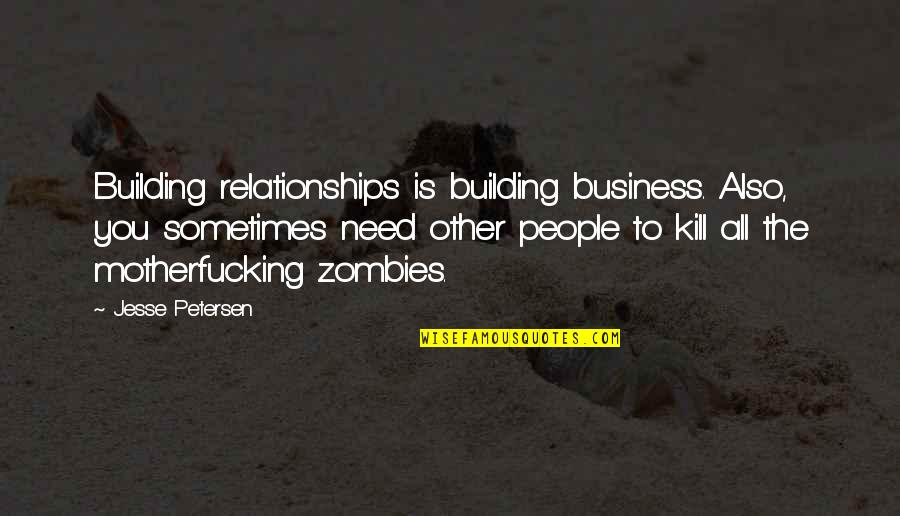 Building relationships is building business. Also, you sometimes need other people to kill all the motherfucking zombies. —
Jesse Petersen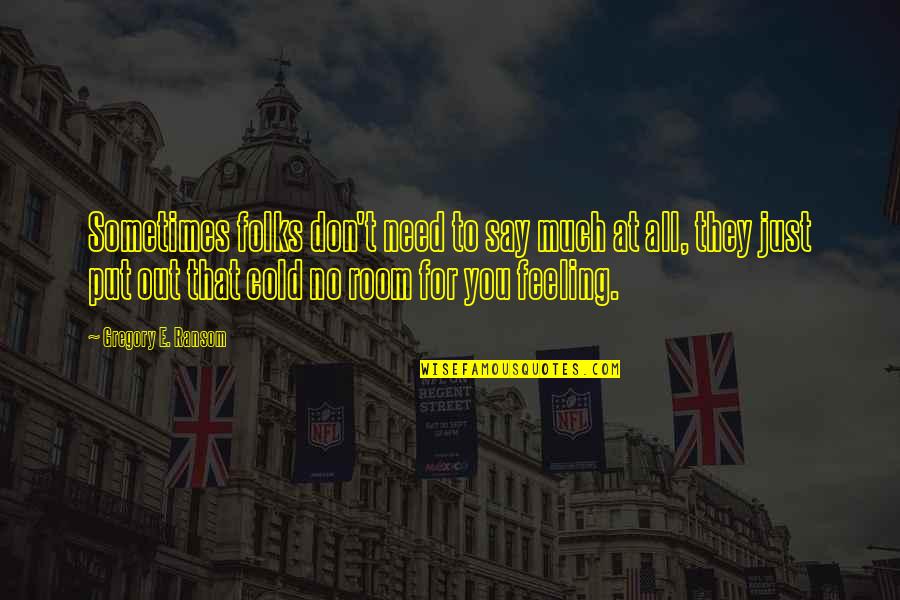 Sometimes folks don't need to say much at all, they just put out that cold no room for you feeling. —
Gregory E. Ransom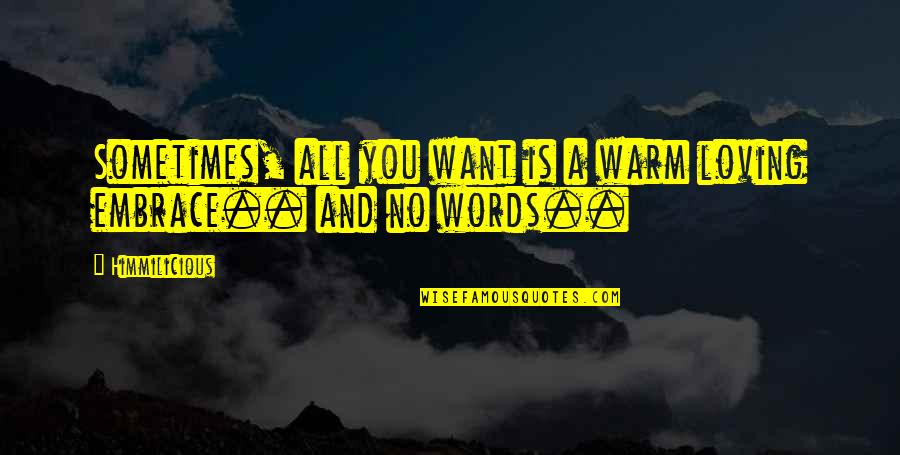 Sometimes, all you want is a warm loving embrace.. and no words.. —
Himmilicious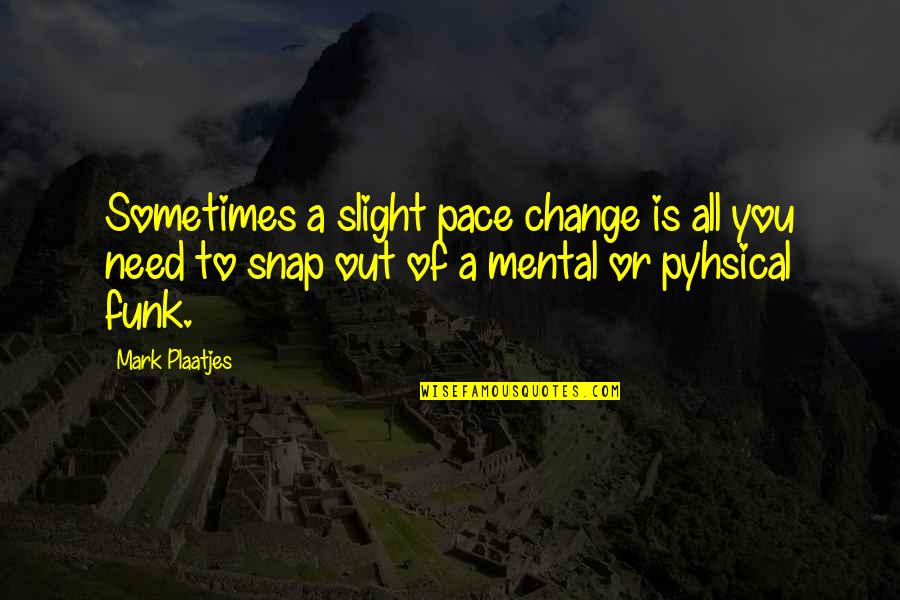 Sometimes a slight pace change is all you need to snap out of a mental or pyhsical funk. —
Mark Plaatjes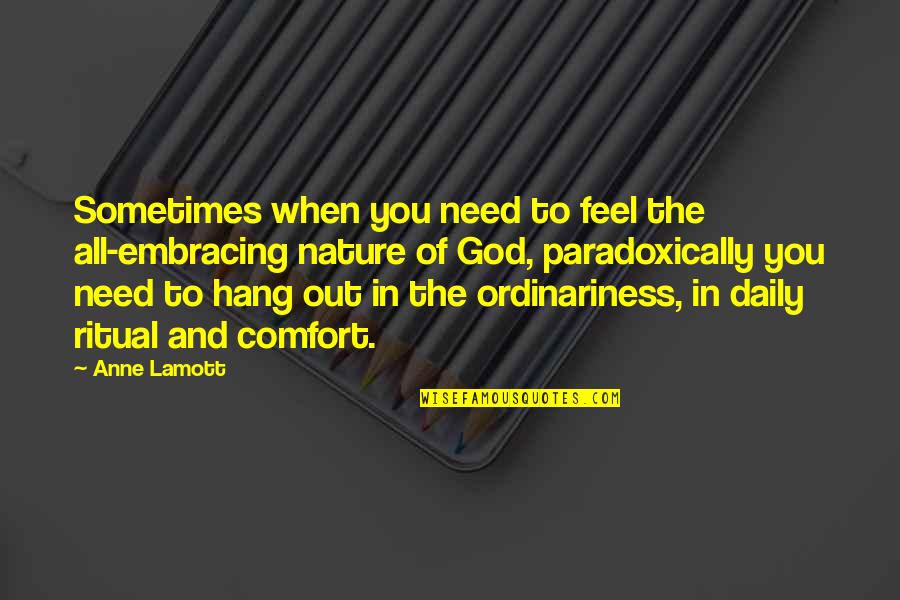 Sometimes when you need to feel the all-embracing nature of God, paradoxically you need to hang out in the ordinariness, in daily ritual and comfort. —
Anne Lamott