Someone Doesn't Care Quotes
Collection of top 22 famous quotes about Someone Doesn't Care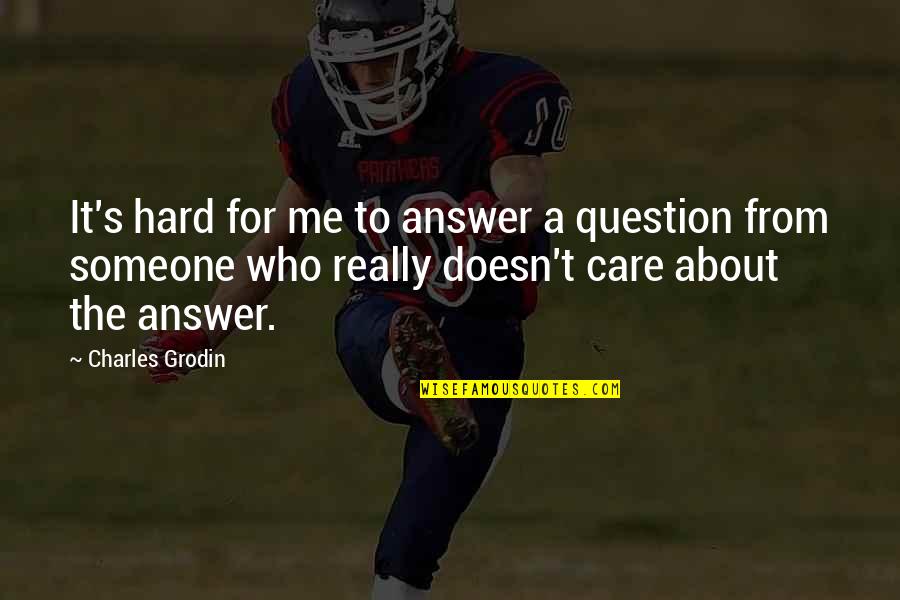 It's hard for me to answer a question from someone who really doesn't care about the answer.
—
Charles Grodin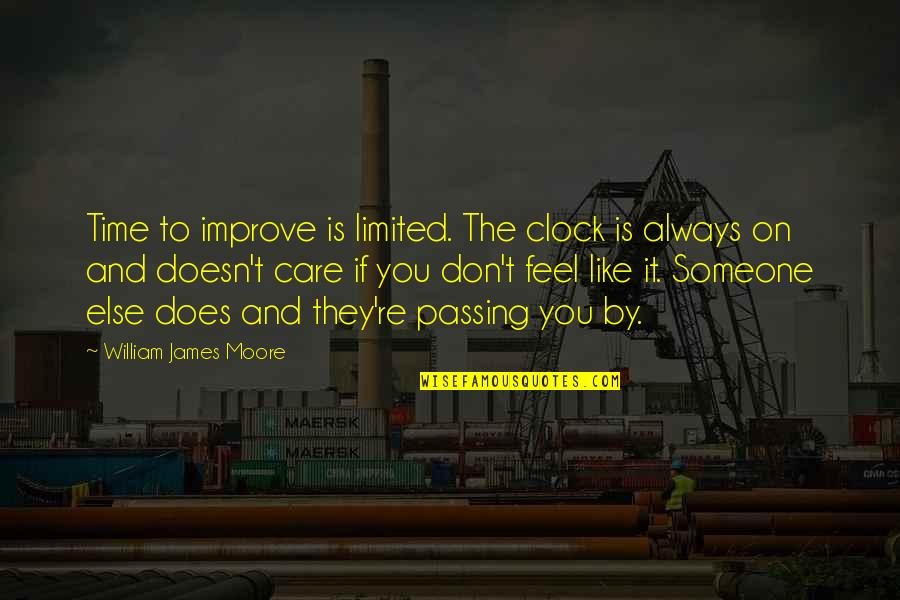 Time to improve is limited. The clock is always on and doesn't care if you don't feel like it. Someone else does and they're passing you by.
—
William James Moore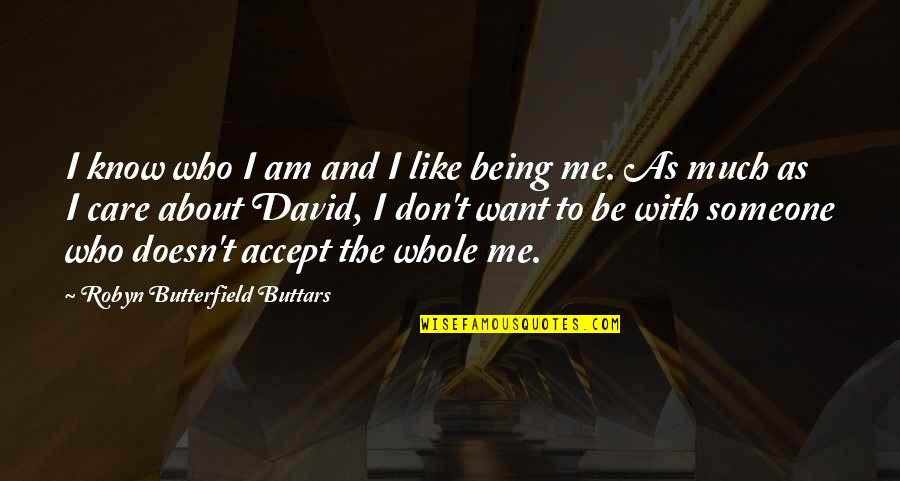 I know who I am and I like being me. As much as I care about David, I don't want to be with someone who doesn't accept the whole me.
—
Robyn Butterfield Buttars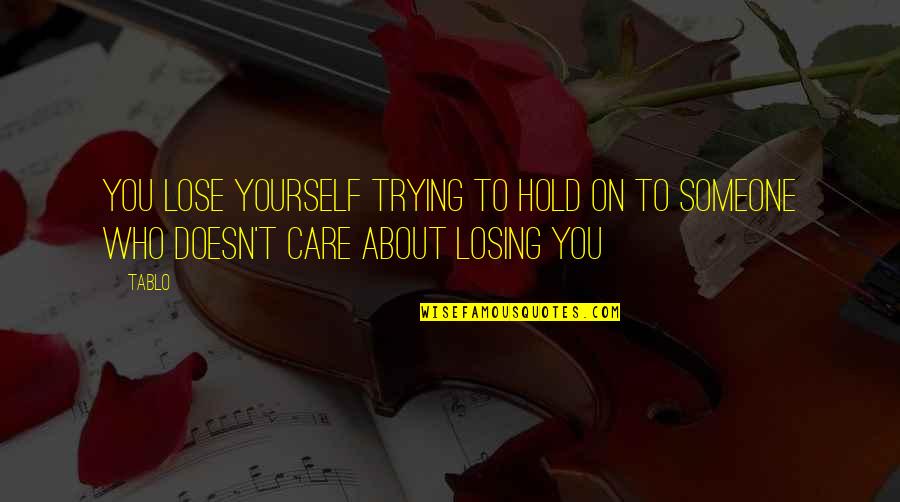 You lose yourself trying to hold on to someone who doesn't care about losing you
—
Tablo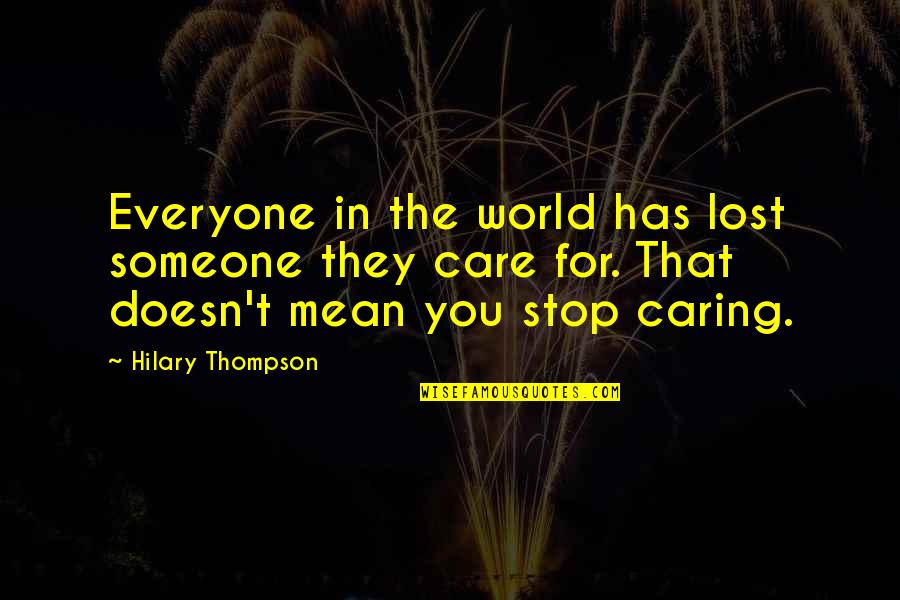 Everyone in the world has lost someone they care for. That doesn't mean you stop caring. —
Hilary Thompson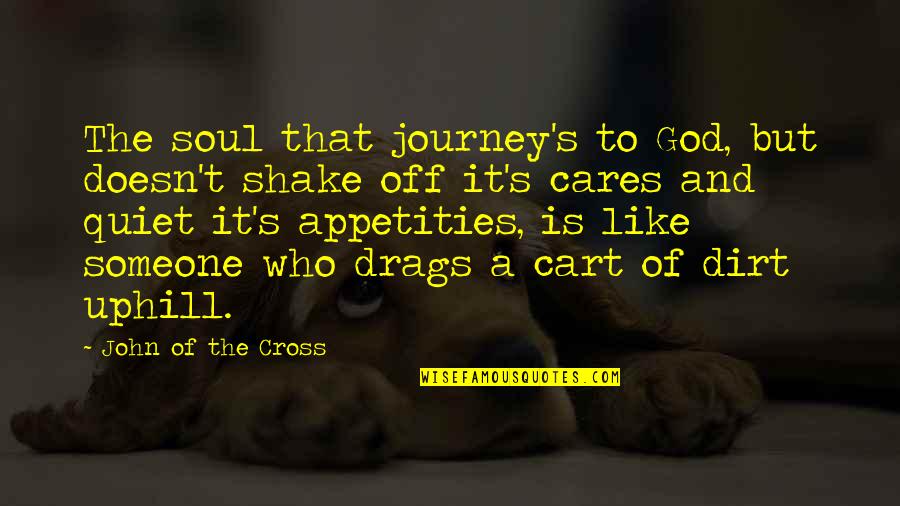 The soul that journey's to God, but doesn't shake off it's cares and quiet it's appetities, is like someone who drags a cart of dirt uphill. —
John Of The Cross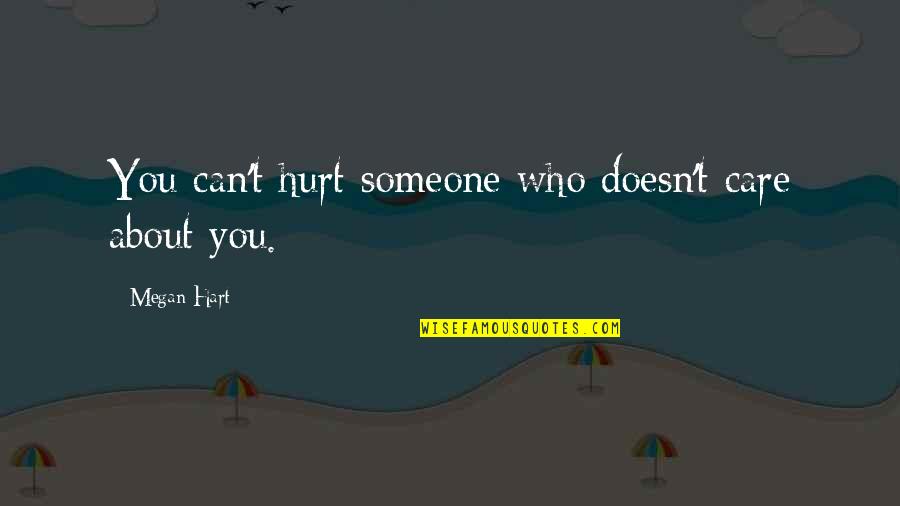 You can't hurt someone who doesn't care about you. —
Megan Hart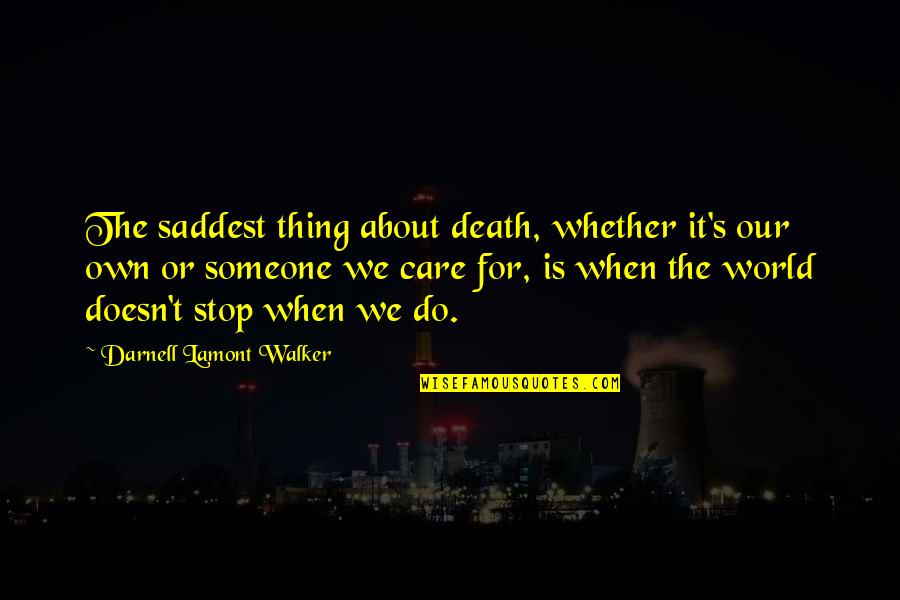 The saddest thing about death, whether it's our own or someone we care for, is when the world doesn't stop when we do. —
Darnell Lamont Walker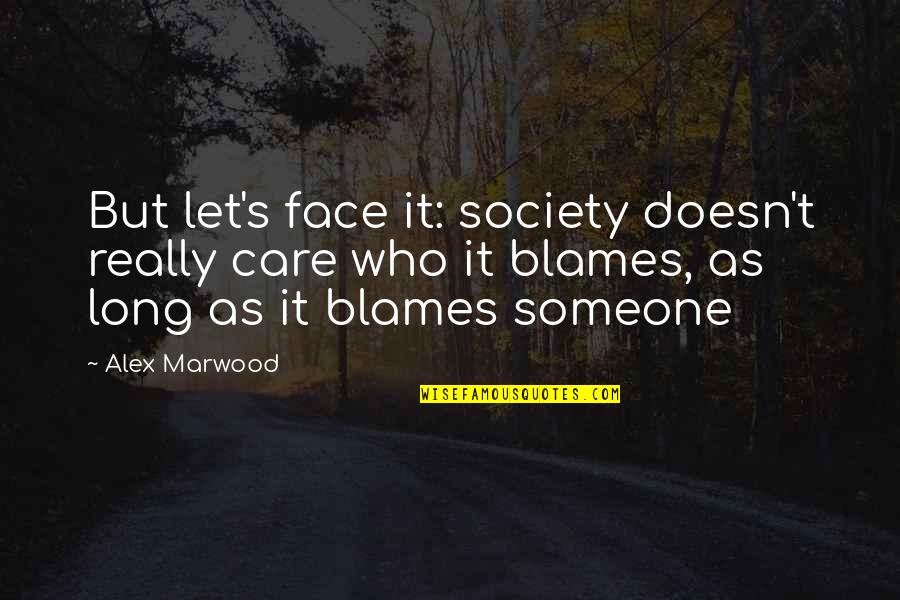 But let's face it: society doesn't really care who it blames, as long as it blames someone —
Alex Marwood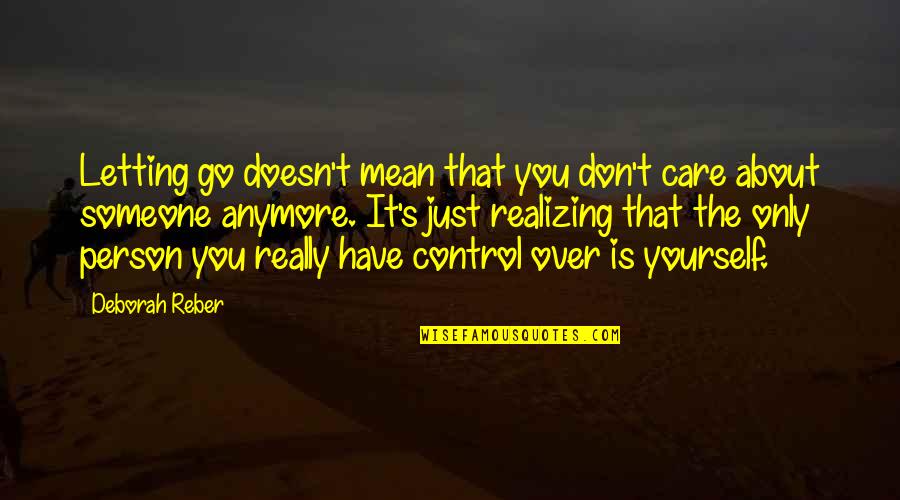 Letting go doesn't mean that you don't care about someone anymore. It's just realizing that the only person you really have control over is yourself. —
Deborah Reber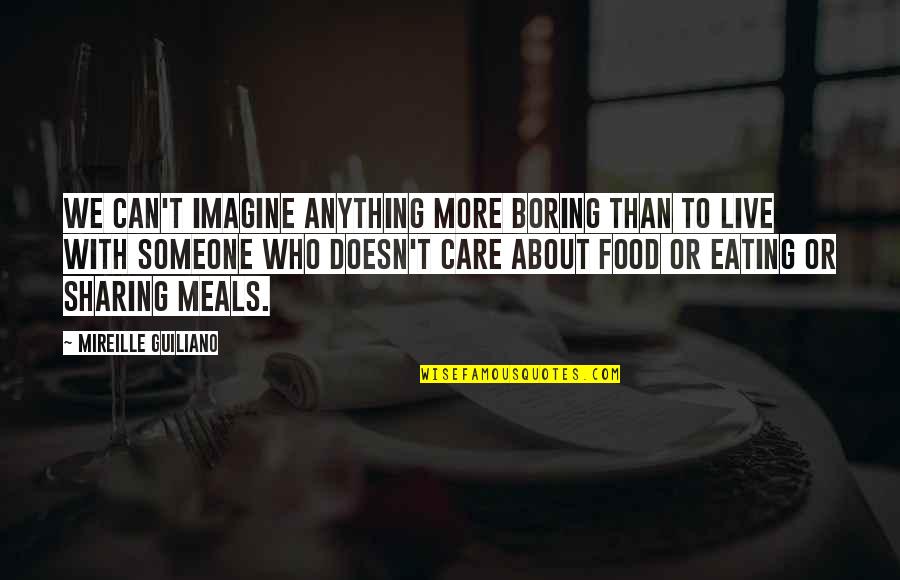 We can't imagine anything more boring than to live with someone who doesn't care about food or eating or sharing meals. —
Mireille Guiliano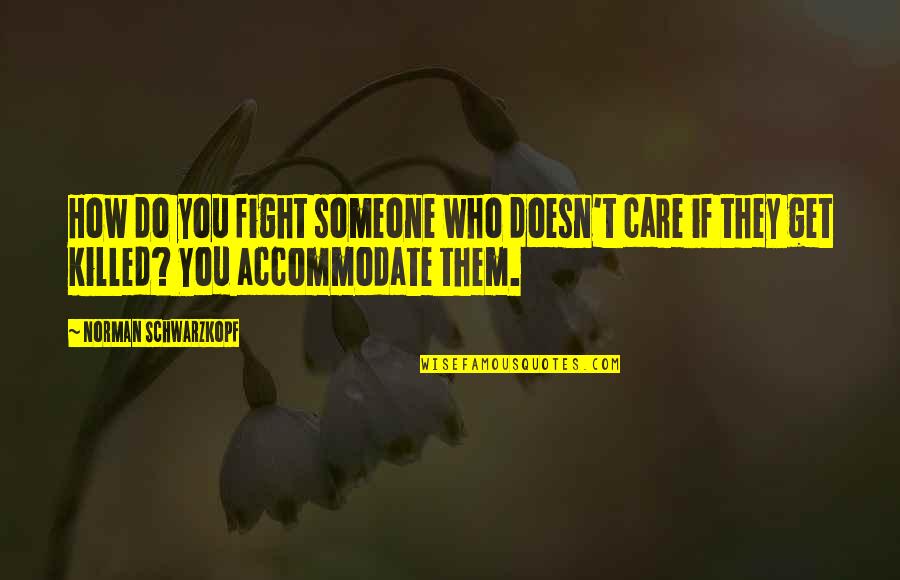 How do you fight someone who doesn't care if they get killed? You accommodate them. —
Norman Schwarzkopf
But just because you're strong and resilient doesn't mean you never need someone to be there for you, to take care of you. —
Tammara Webber
A modern liberal is someone who doesn't care what you do, as long as it's compulsory. —
M. Stanton Evans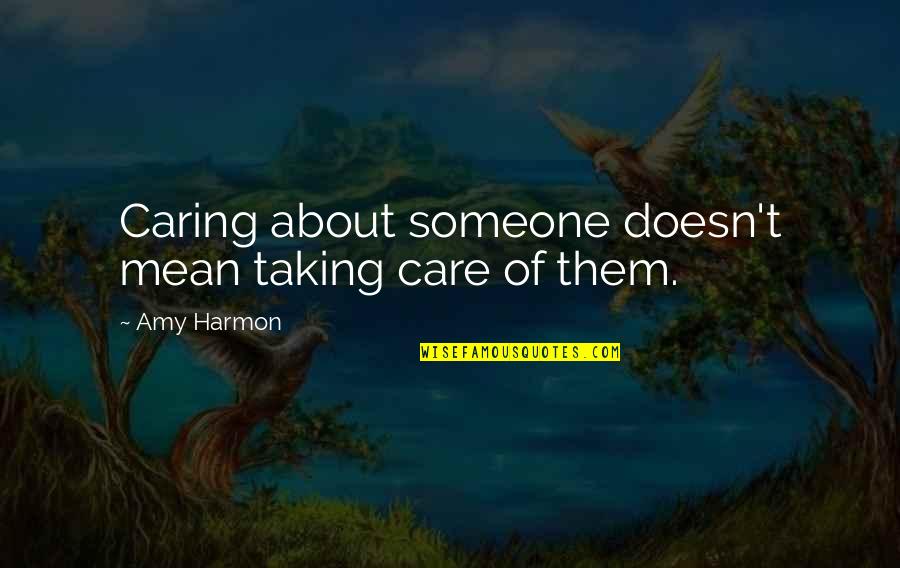 Caring about someone doesn't mean taking care of them. —
Amy Harmon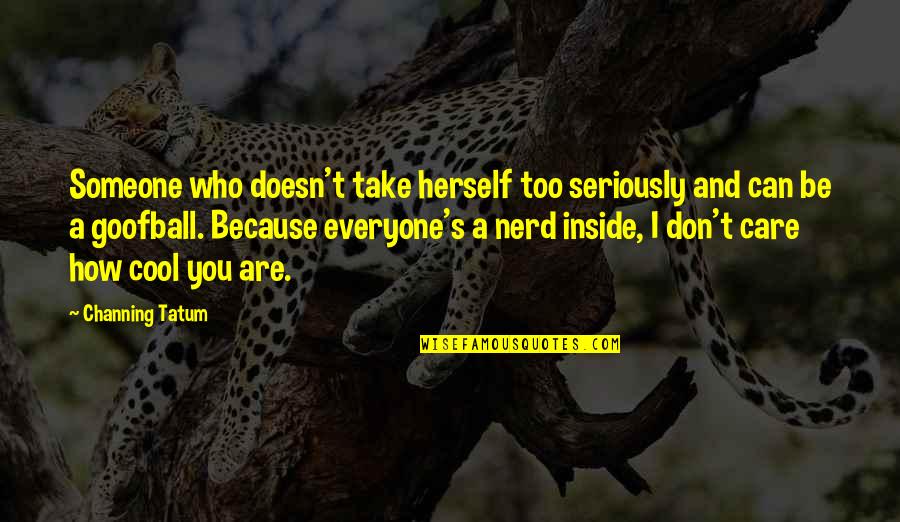 Someone who doesn't take herself too seriously and can be a goofball. Because everyone's a nerd inside, I don't care how cool you are. —
Channing Tatum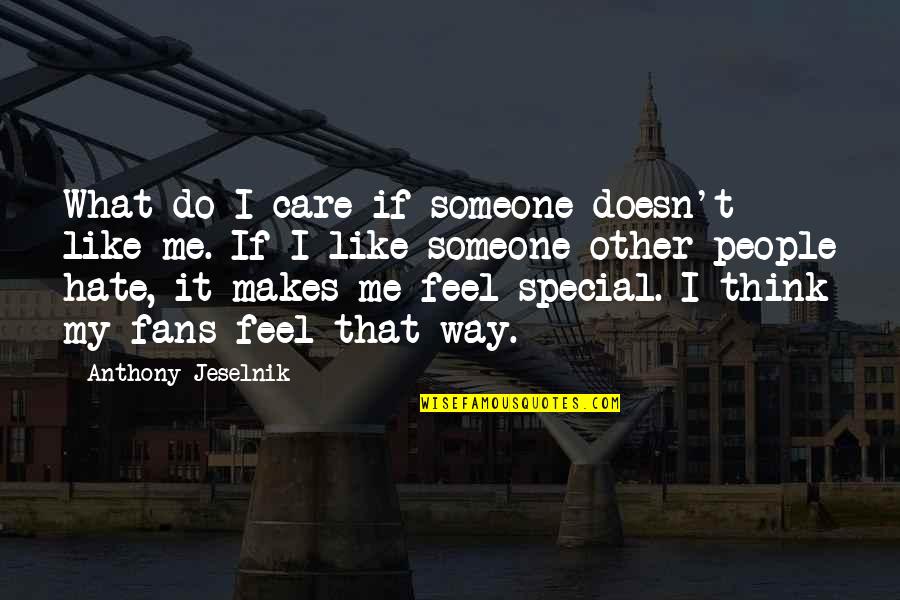 What do I care if someone doesn't like me. If I like someone other people hate, it makes me feel special. I think my fans feel that way. —
Anthony Jeselnik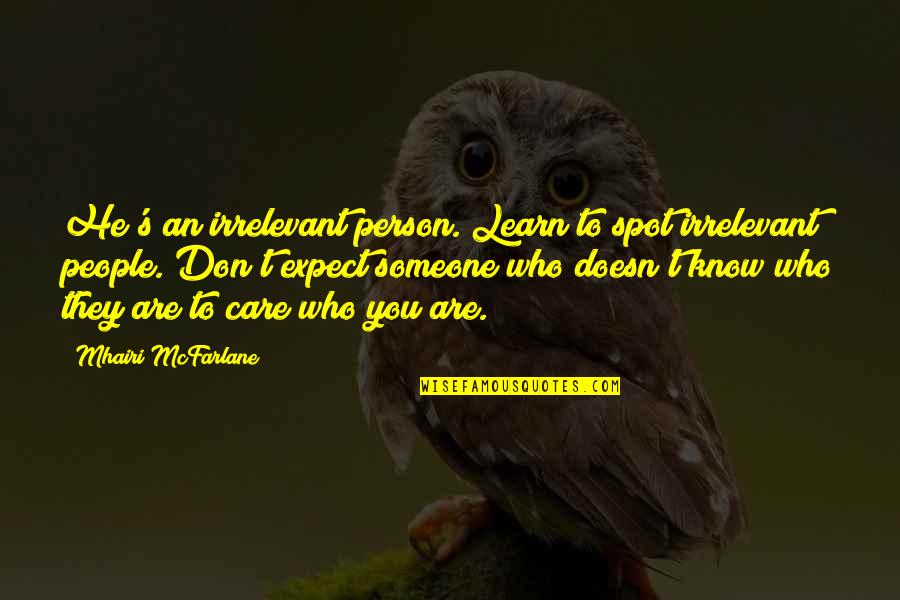 He's an irrelevant person. Learn to spot irrelevant people. Don't expect someone who doesn't know who they are to care who you are. —
Mhairi McFarlane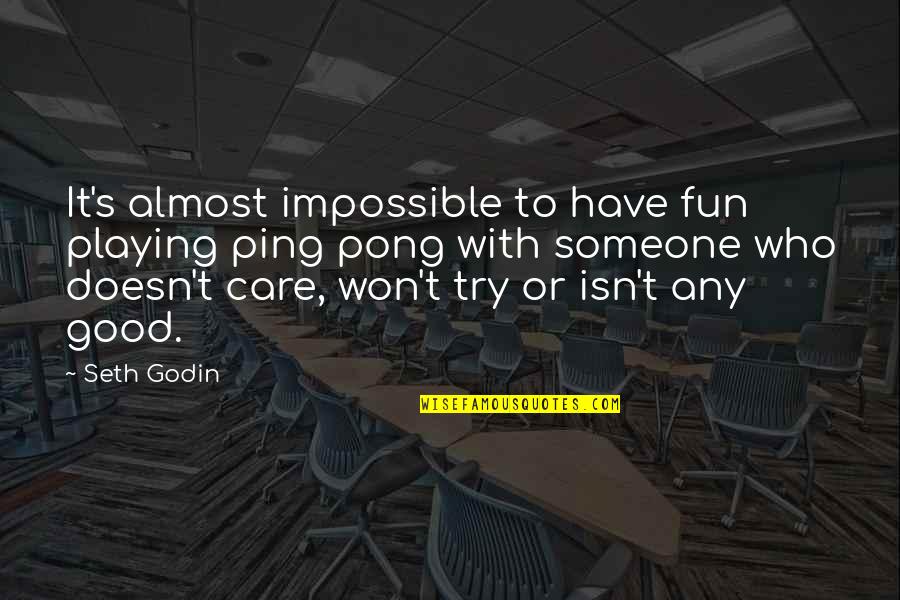 It's almost impossible to have fun playing ping pong with someone who doesn't care, won't try or isn't any good. —
Seth Godin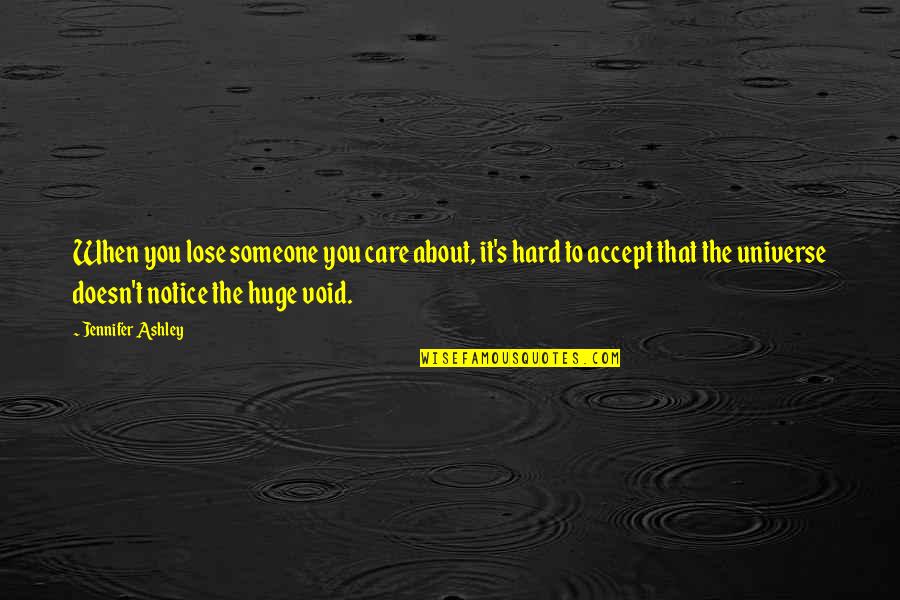 When you lose someone you care about, it's hard to accept that the universe doesn't notice the huge void. —
Jennifer Ashley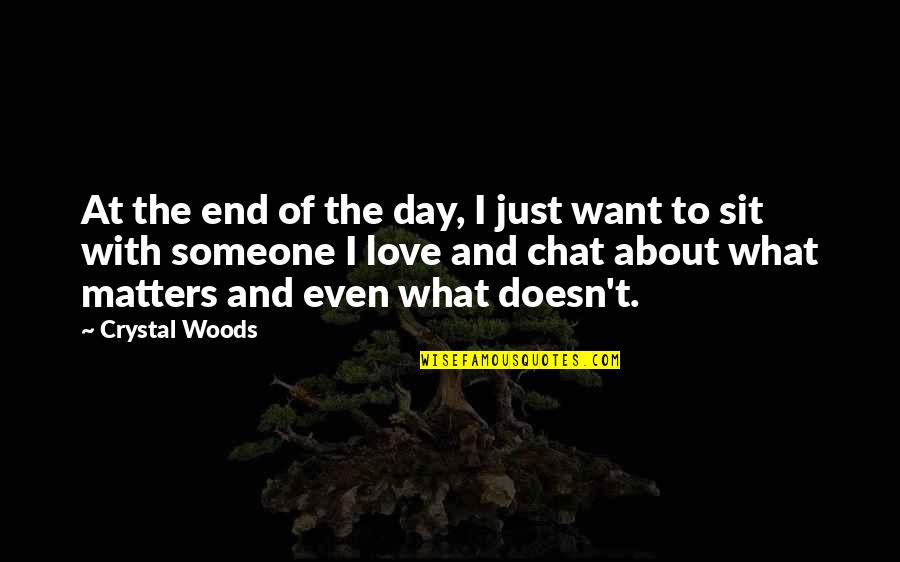 At the end of the day, I just want to sit with someone I love and chat about what matters and even what doesn't. —
Crystal Woods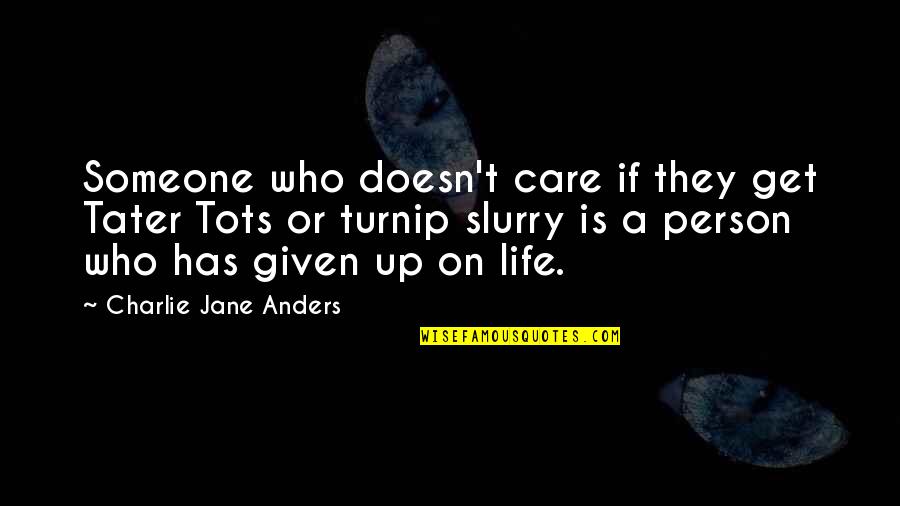 Someone who doesn't care if they get Tater Tots or turnip slurry is a person who has given up on life. —
Charlie Jane Anders