Some Things Were Not Meant To Be Quotes
Collection of top 30 famous quotes about Some Things Were Not Meant To Be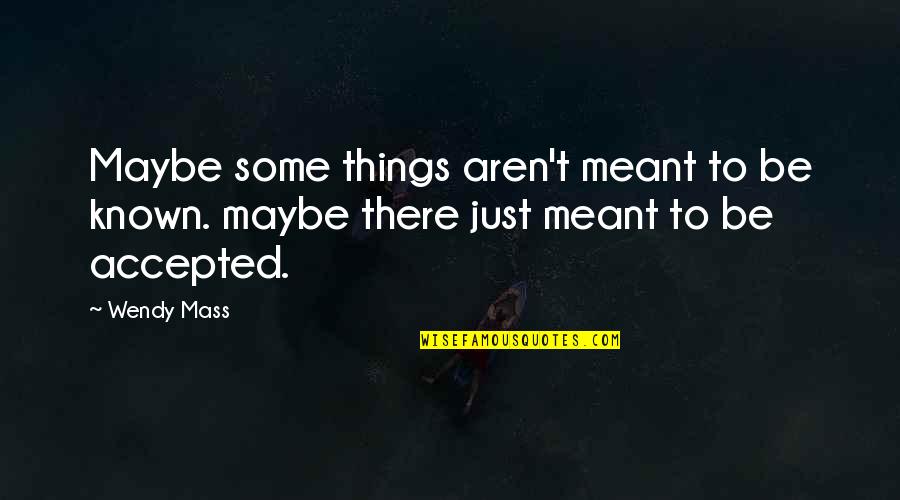 Maybe some things aren't meant to be known. maybe there just meant to be accepted.
—
Wendy Mass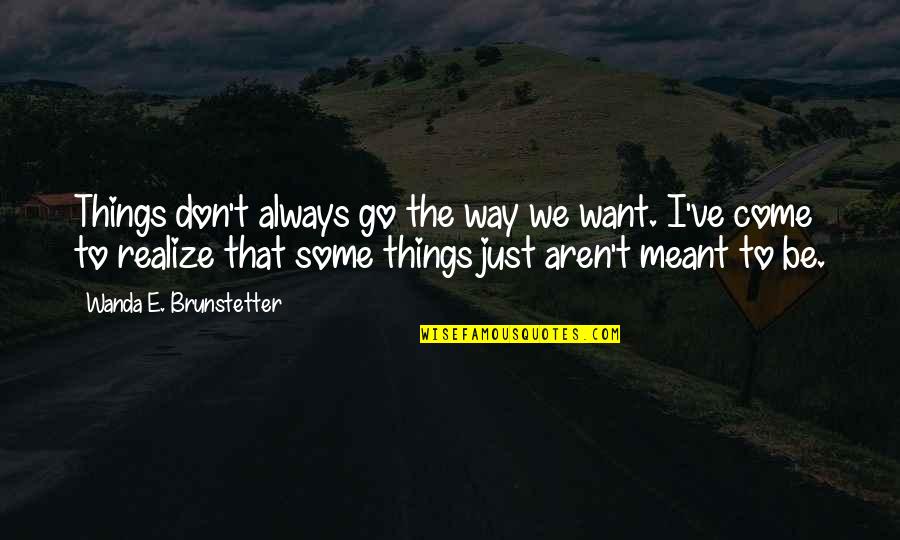 Things don't always go the way we want. I've come to realize that some things just aren't meant to be.
—
Wanda E. Brunstetter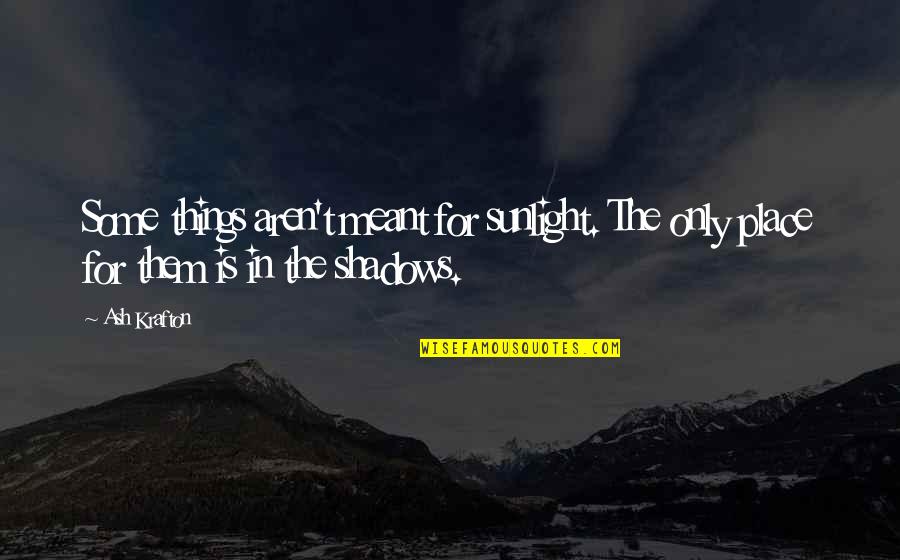 Some things aren't meant for sunlight. The only place for them is in the shadows.
—
Ash Krafton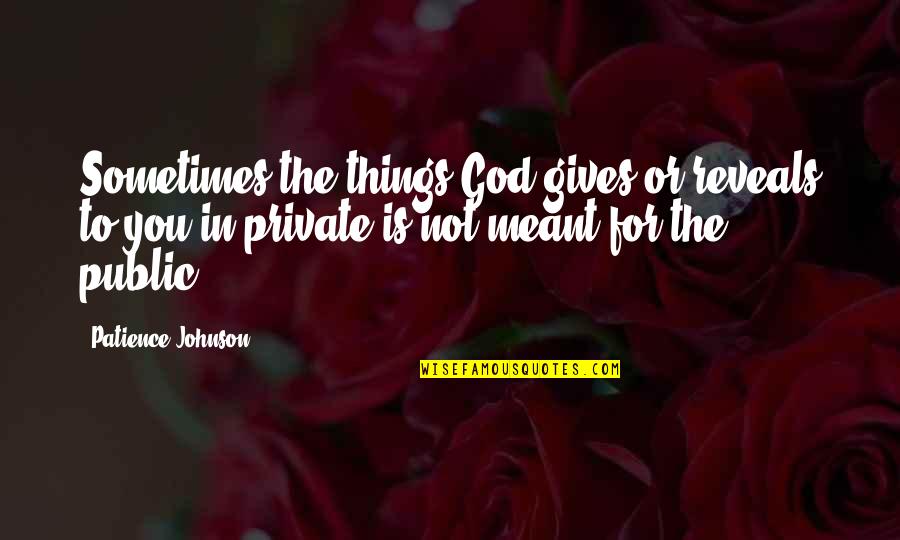 Sometimes the things God gives or reveals to you in private is not meant for the public.
—
Patience Johnson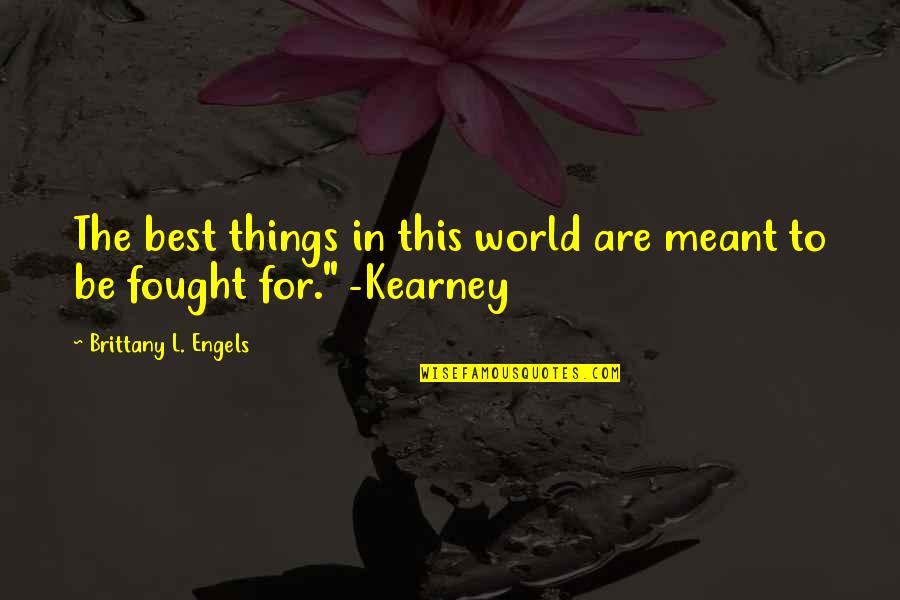 The best things in this world are meant to be fought for." -Kearney
—
Brittany L. Engels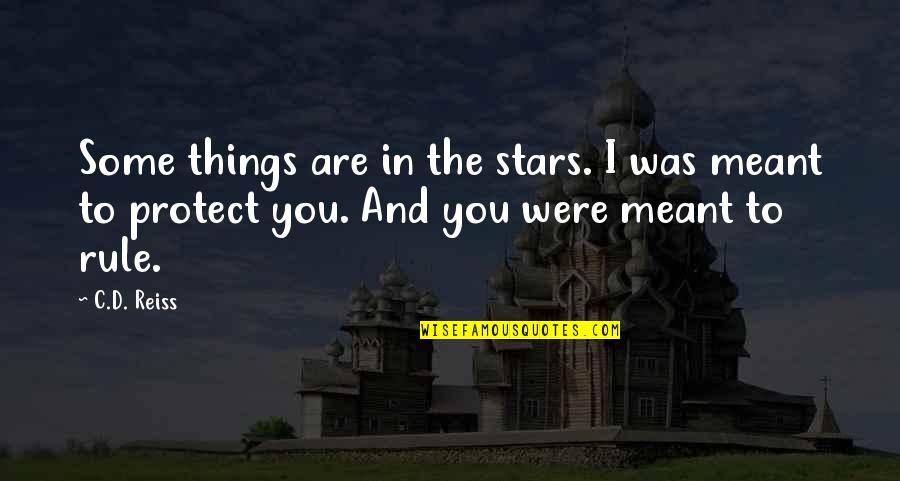 Some things are in the stars. I was meant to protect you. And you were meant to rule.
—
C.D. Reiss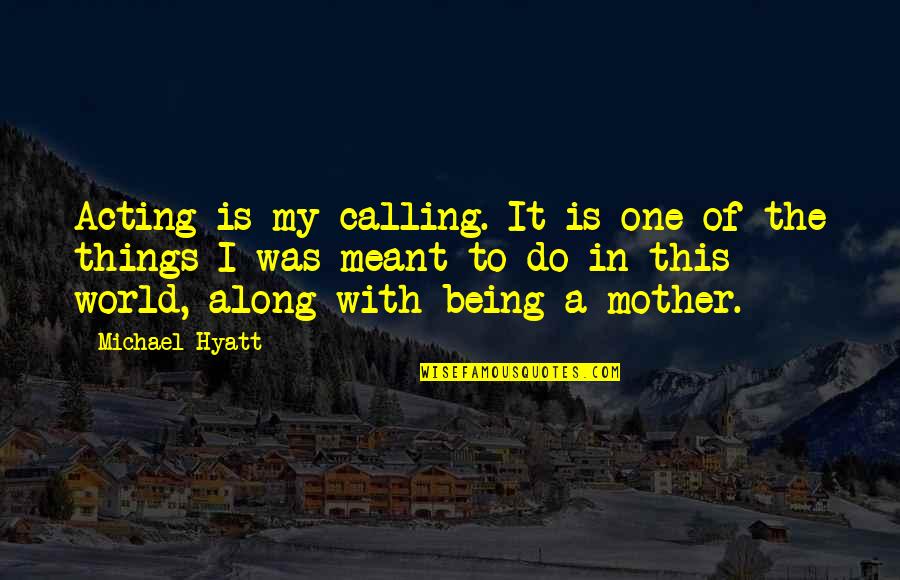 Acting is my calling. It is one of the things I was meant to do in this world, along with being a mother.
—
Michael Hyatt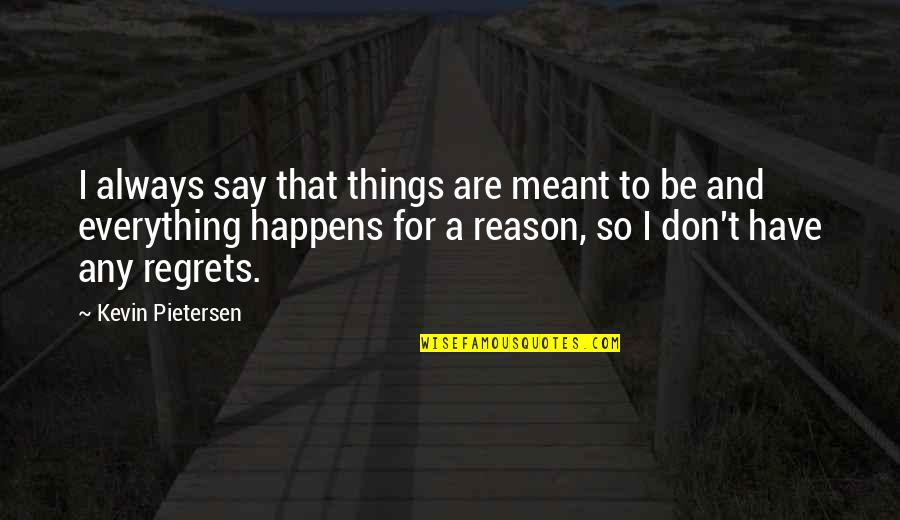 I always say that things are meant to be and everything happens for a reason, so I don't have any regrets. —
Kevin Pietersen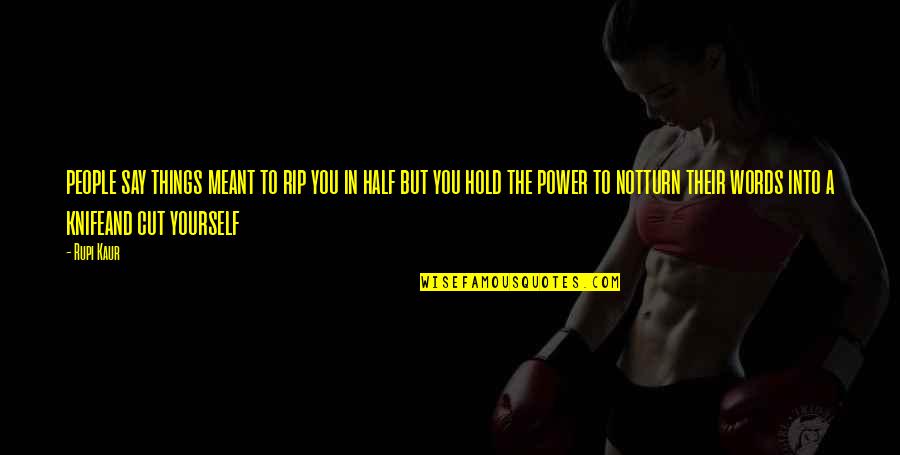 people say things
meant to rip you in half
but you hold the power to not
turn their words into a knife
and cut yourself —
Rupi Kaur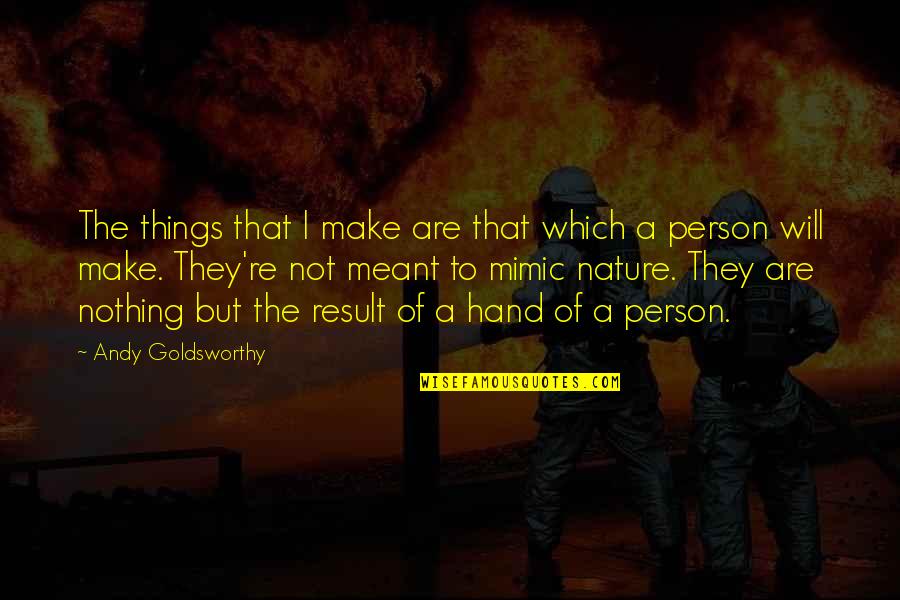 The things that I make are that which a person will make. They're not meant to mimic nature. They are nothing but the result of a hand of a person. —
Andy Goldsworthy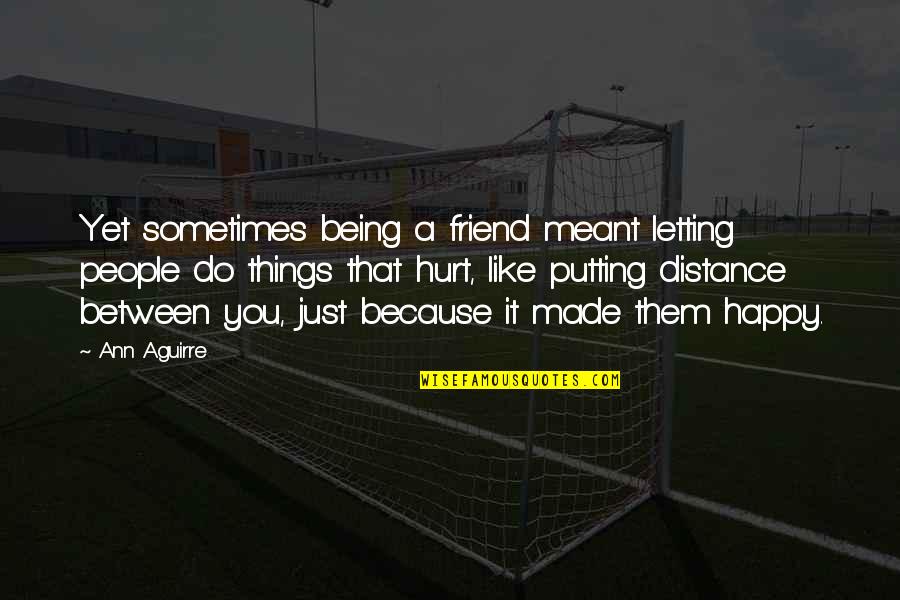 Yet sometimes being a friend meant letting people do things that hurt, like putting distance between you, just because it made them happy. —
Ann Aguirre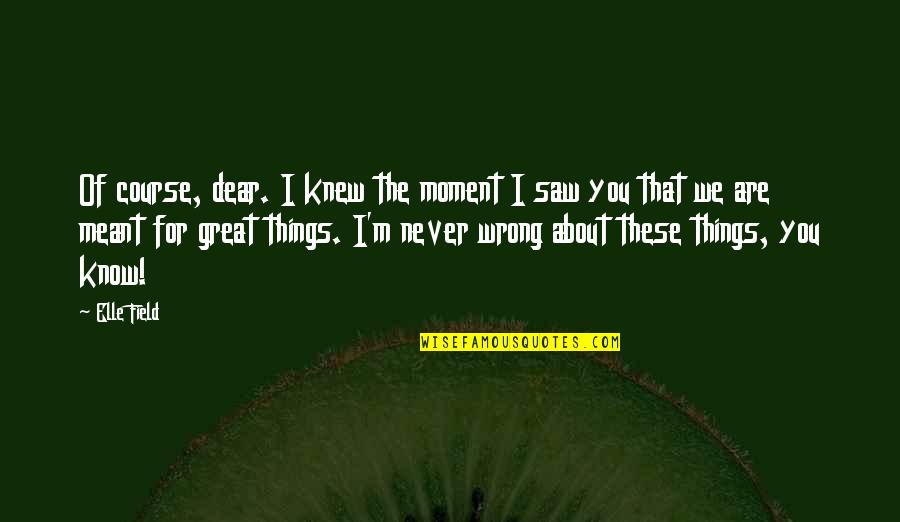 Of course, dear. I knew the moment I saw you that we are meant for great things. I'm never wrong about these things, you know! —
Elle Field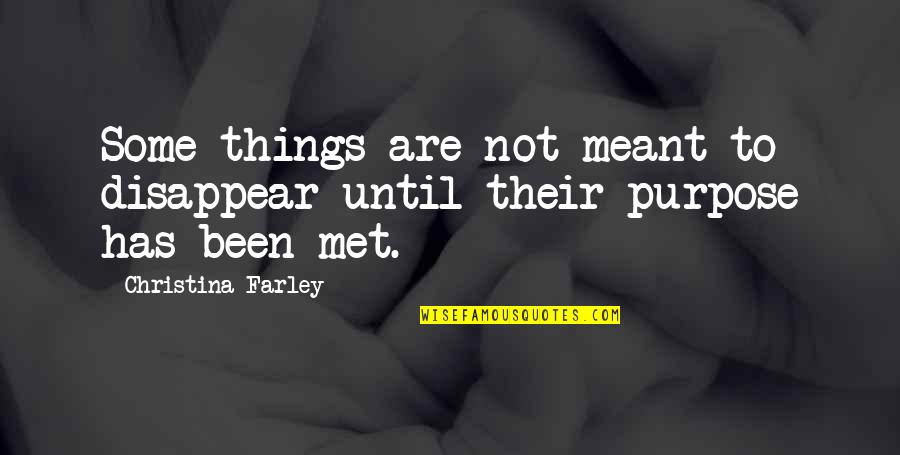 Some things are not meant to disappear until their purpose has been met. —
Christina Farley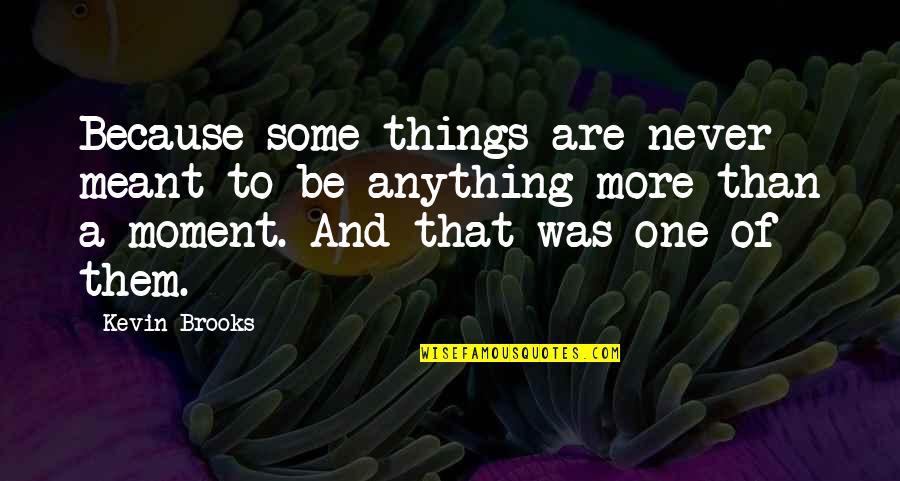 Because some things are never meant to be anything more than a moment. And that was one of them. —
Kevin Brooks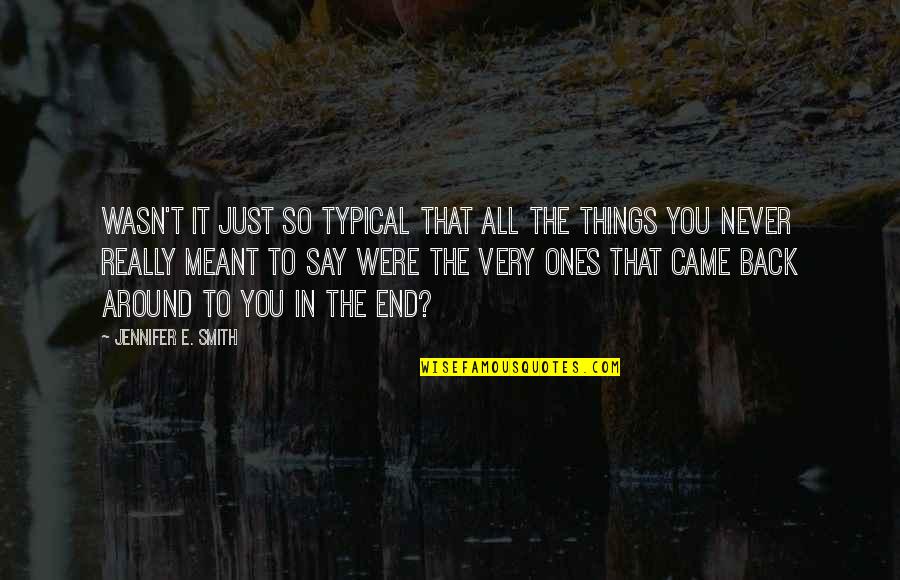 Wasn't it just so typical that all the things you never really meant to say were the very ones that came back around to you in the end? —
Jennifer E. Smith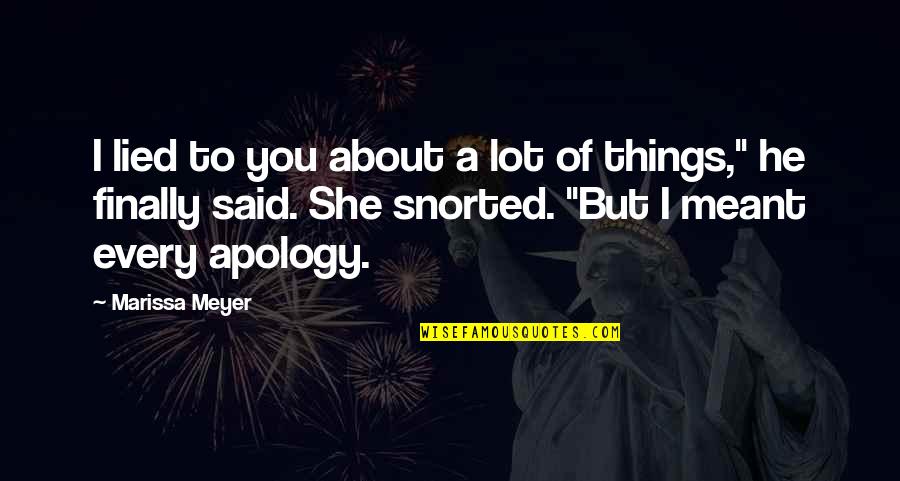 I lied to you about a lot of things," he finally said. She snorted. "But I meant every apology. —
Marissa Meyer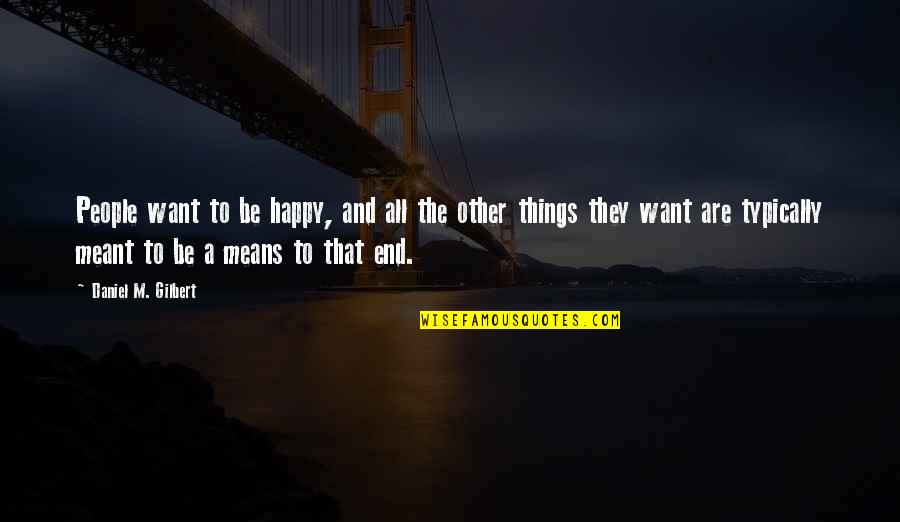 People want to be happy, and all the other things they want are typically meant to be a means to that end. —
Daniel M. Gilbert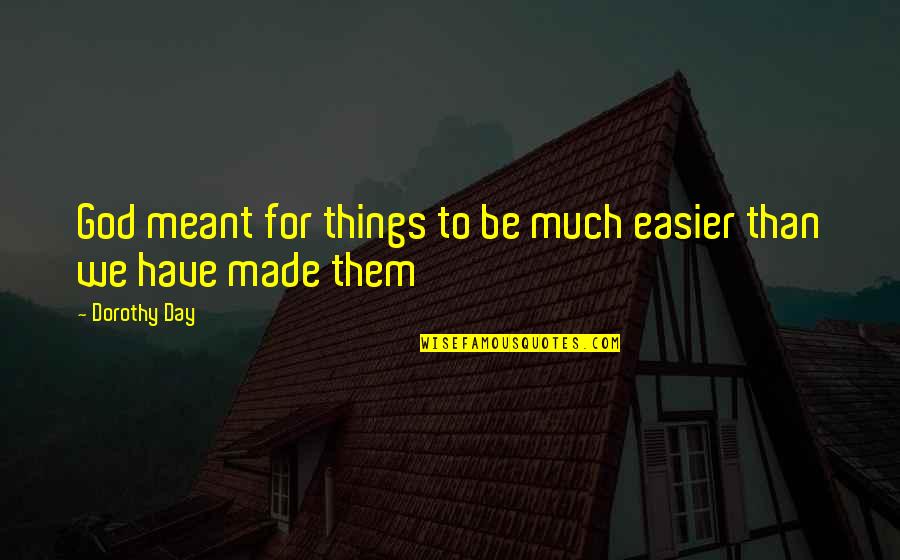 God meant for things to be much easier than we have made them —
Dorothy Day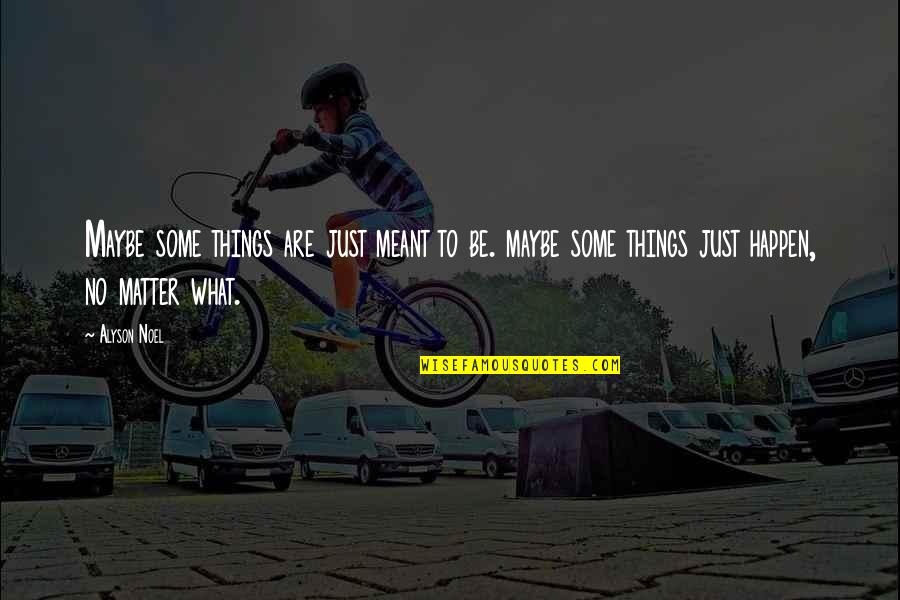 Maybe some things are just meant to be. maybe some things just happen, no matter what. —
Alyson Noel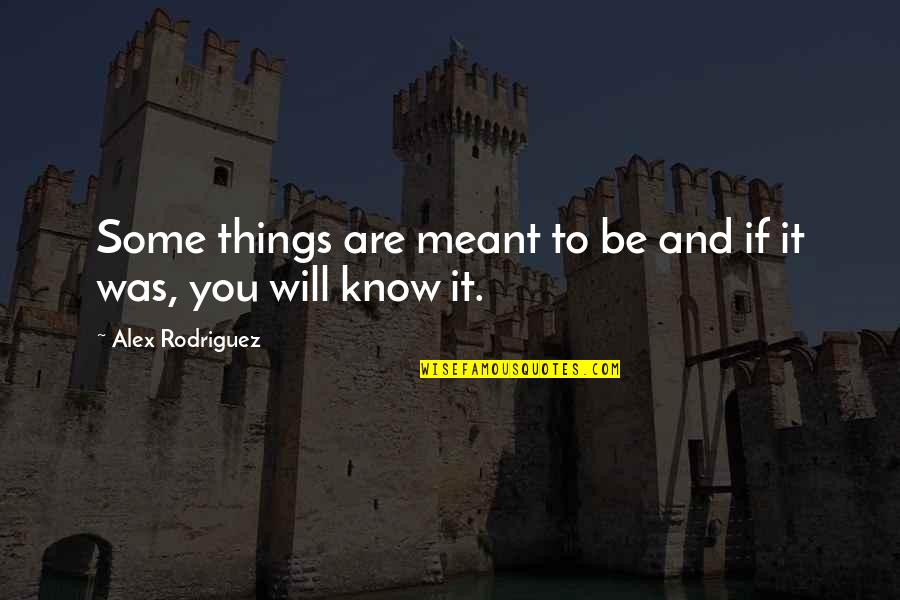 Some things are meant to be and if it was, you will know it. —
Alex Rodriguez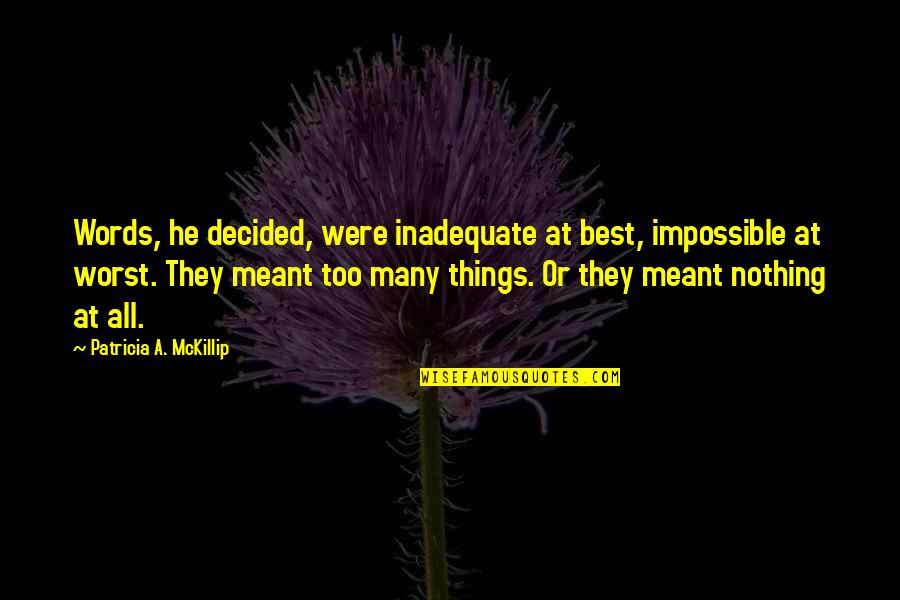 Words, he decided, were inadequate at best, impossible at worst. They meant too many things. Or they meant nothing at all. —
Patricia A. McKillip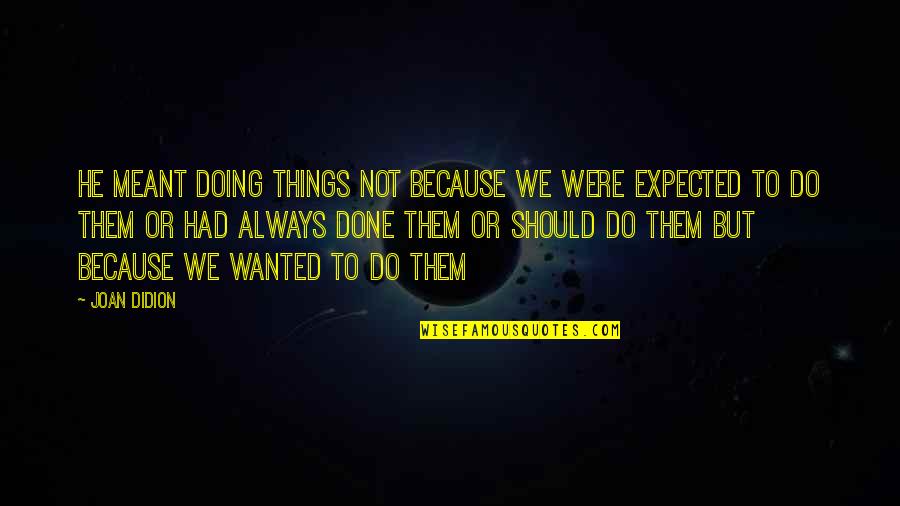 He meant doing things not because we were expected to do them or had always done them or should do them but because we wanted to do them —
Joan Didion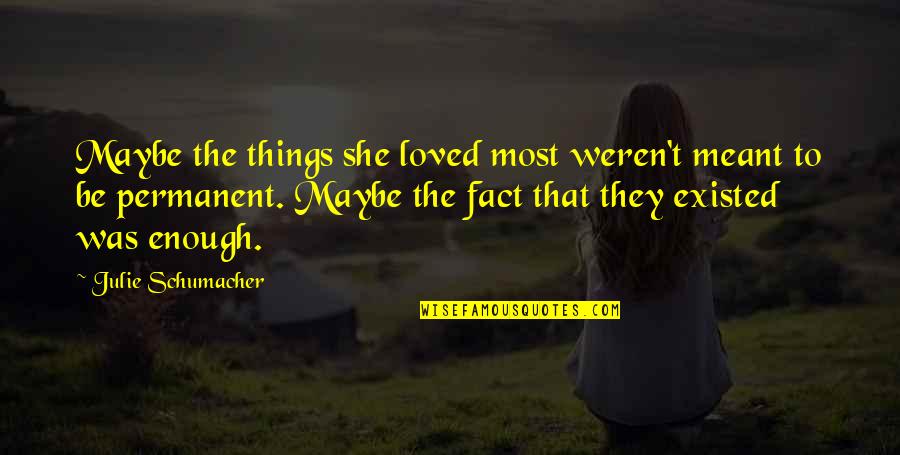 Maybe the things she loved most weren't meant to be permanent. Maybe the fact that they existed was enough. —
Julie Schumacher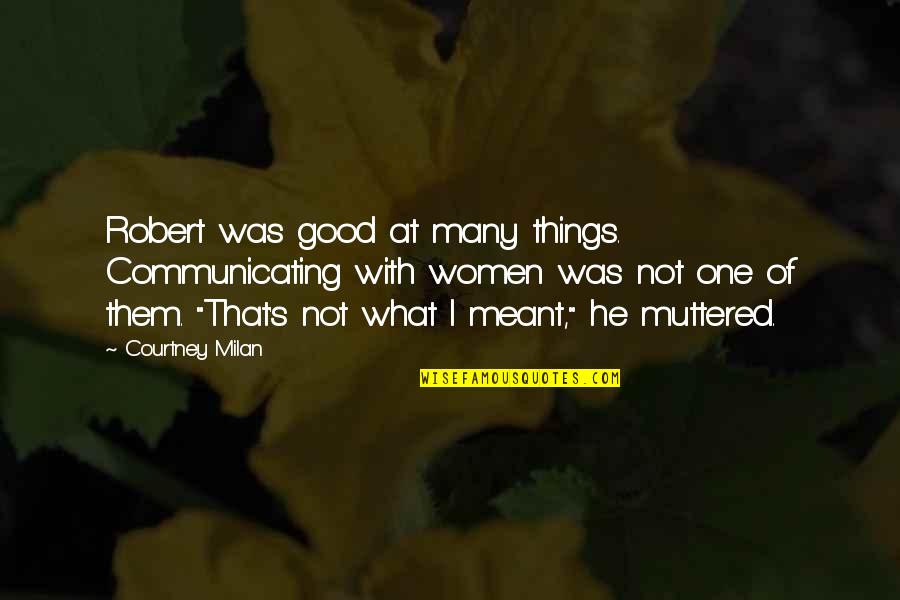 Robert was good at many things. Communicating with women was not one of them. "That's not what I meant," he muttered. —
Courtney Milan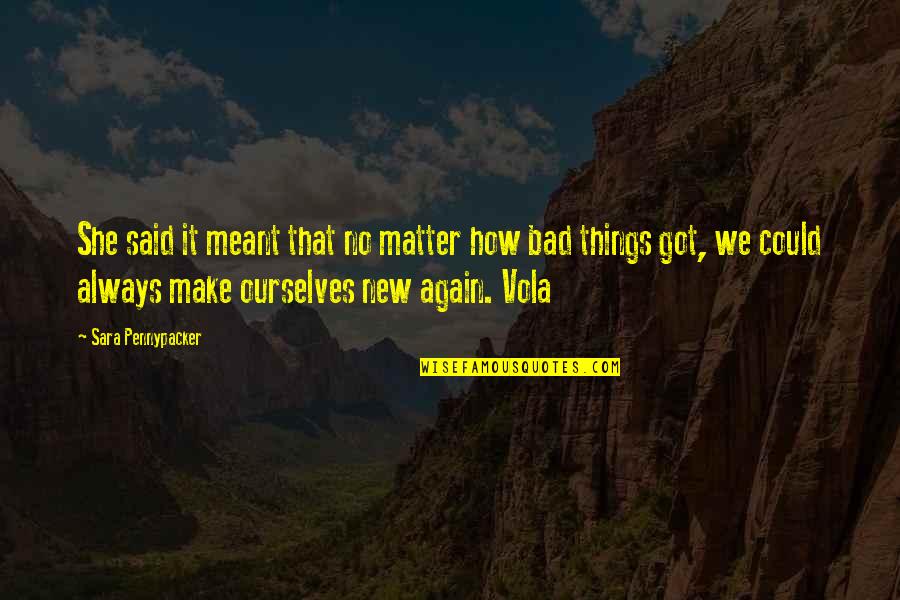 She said it meant that no matter how bad things got, we could always make ourselves new again. Vola —
Sara Pennypacker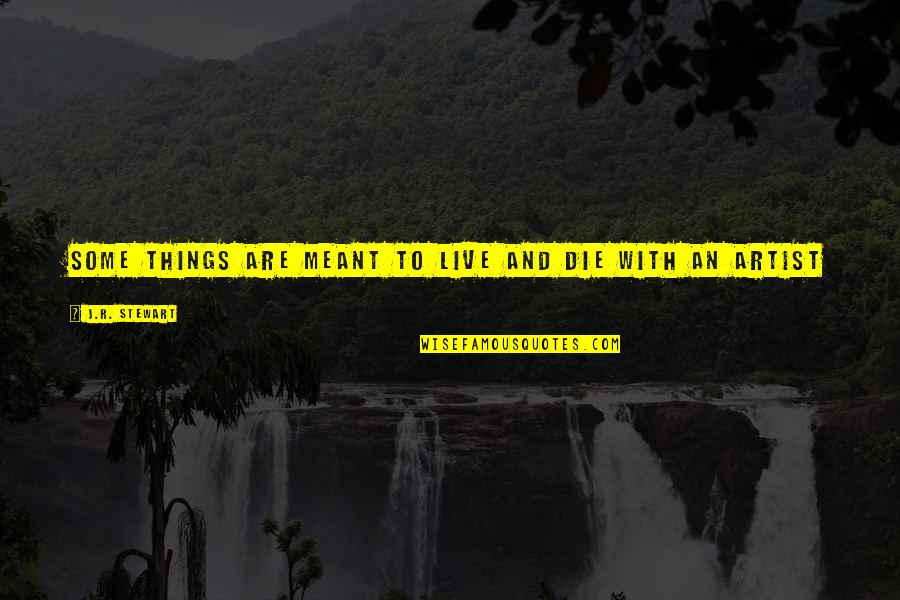 Some things are meant to live and die with an artist —
J.R. Stewart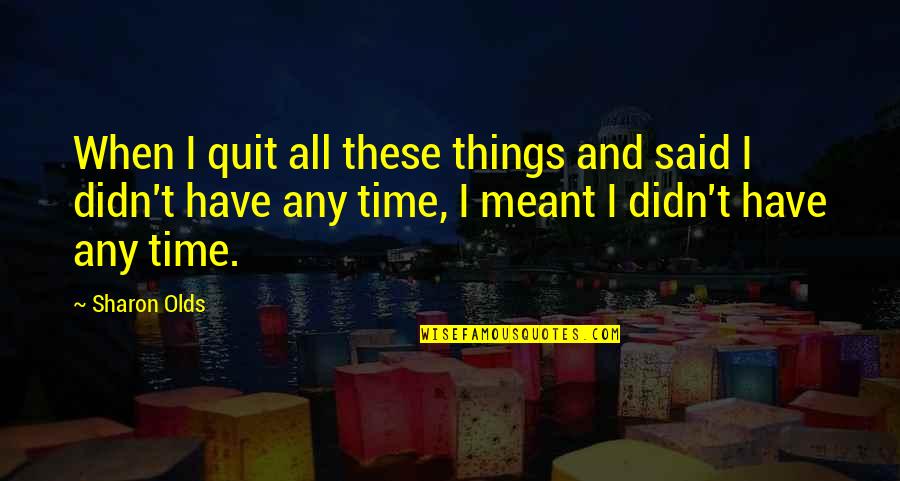 When I quit all these things and said I didn't have any time, I meant I didn't have any time. —
Sharon Olds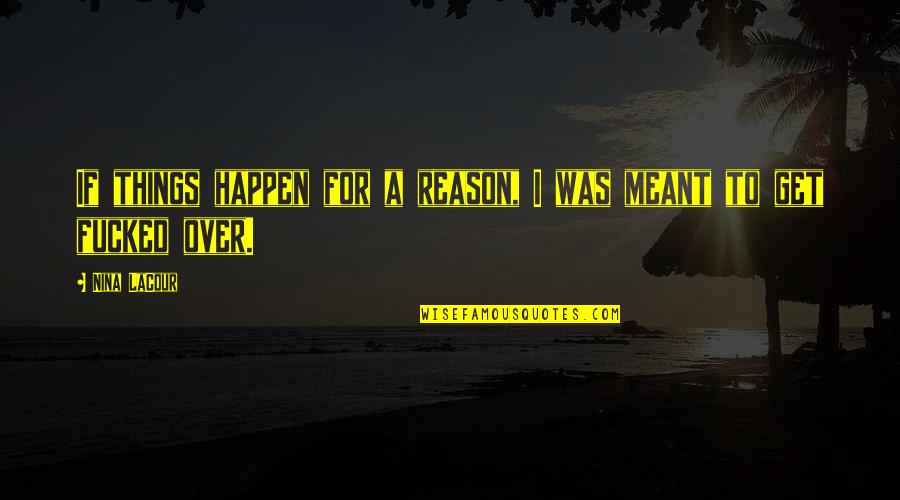 If things happen for a reason, I was meant to get fucked over. —
Nina LaCour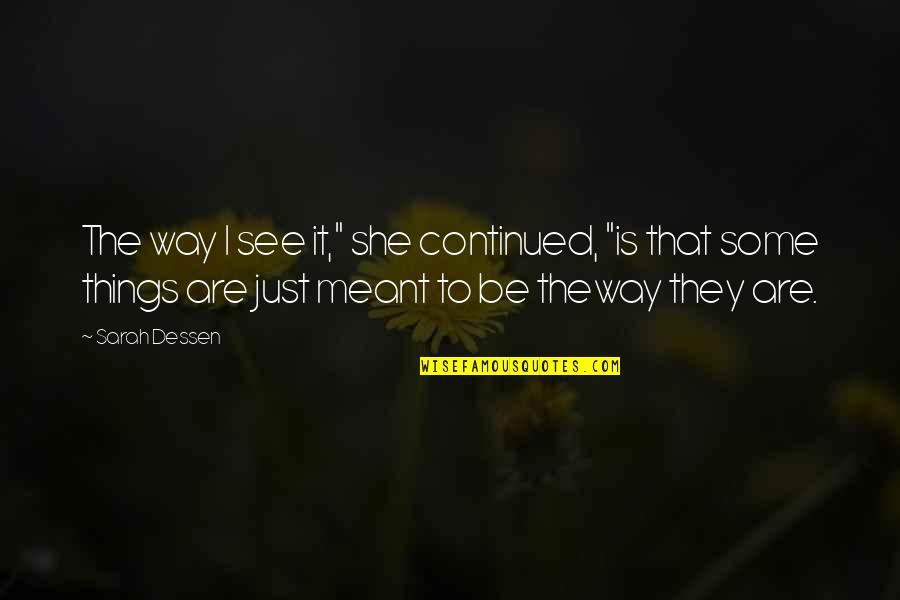 The way I see it," she continued, "is that some things are just meant to be the
way they are. —
Sarah Dessen