Society Is Dead Quotes
Collection of top 43 famous quotes about Society Is Dead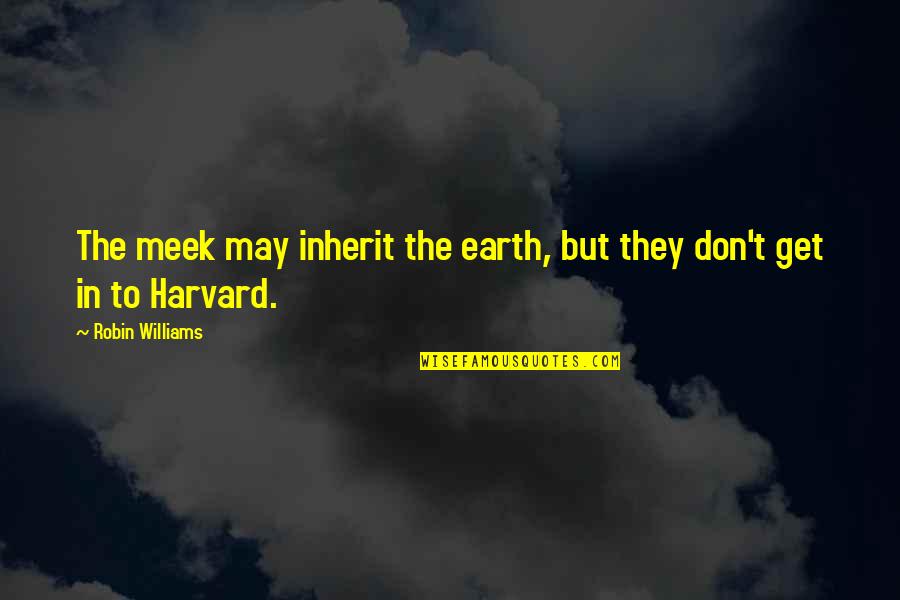 The meek may inherit the earth, but they don't get in to Harvard.
—
Robin Williams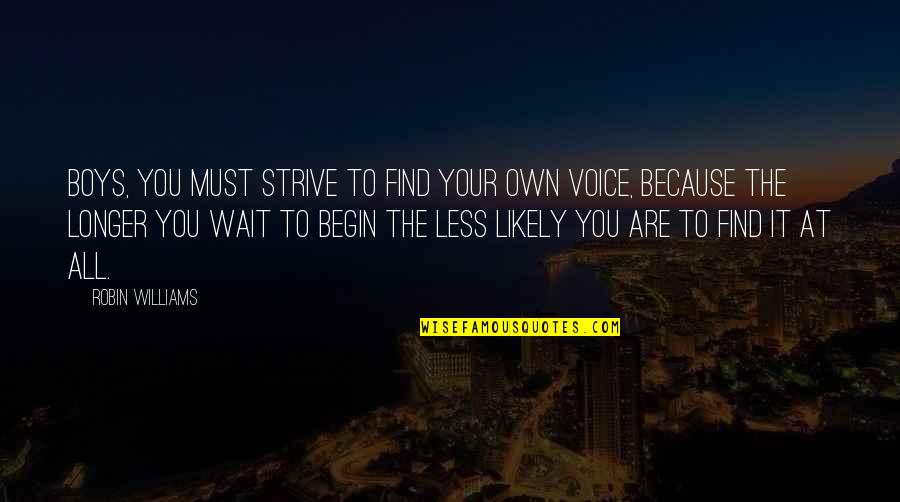 Boys, you must strive to find your own voice, because the longer you wait to begin the less likely you are to find it at all.
—
Robin Williams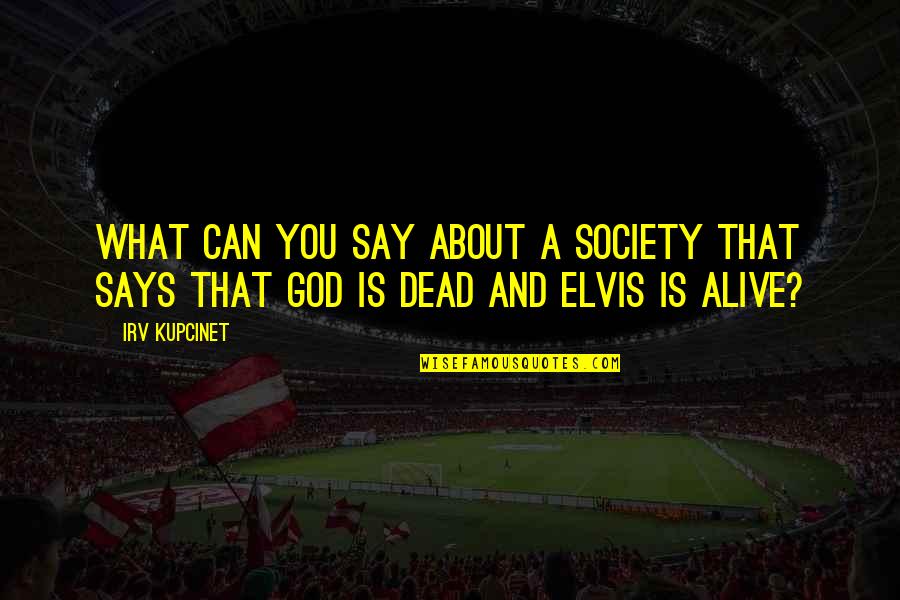 What can you say about a society that says that God is dead and Elvis is alive?
—
Irv Kupcinet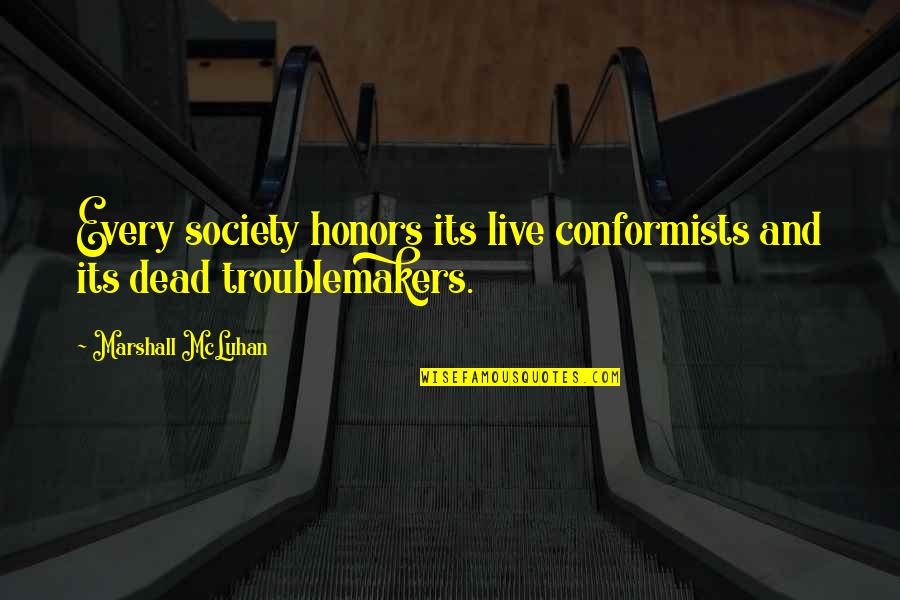 Every society honors its live conformists and its dead troublemakers.
—
Marshall McLuhan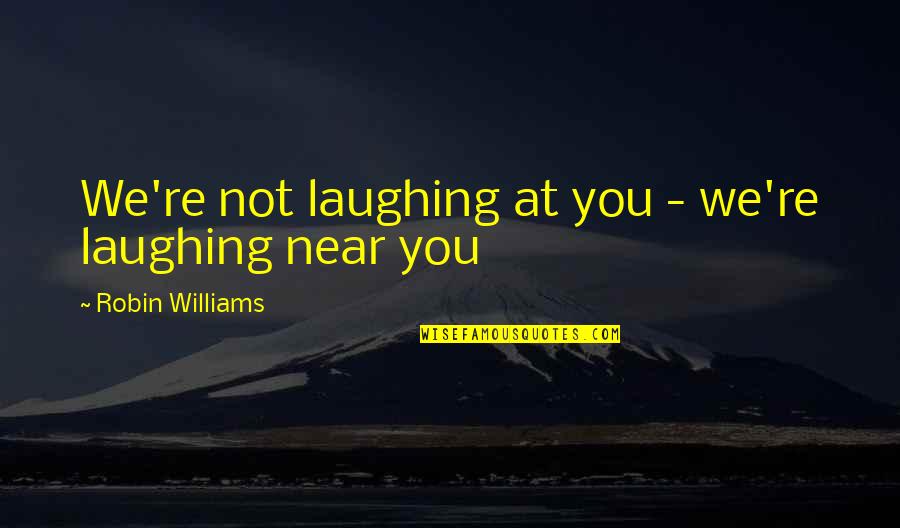 We're not laughing at you - we're laughing near you
—
Robin Williams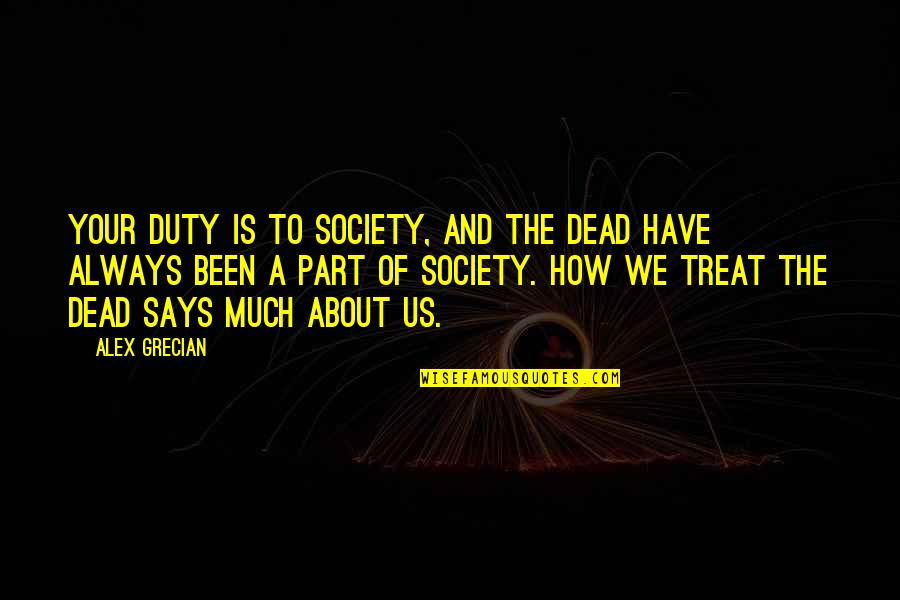 Your duty is to society, and the dead have always been a part of society. How we treat the dead says much about us.
—
Alex Grecian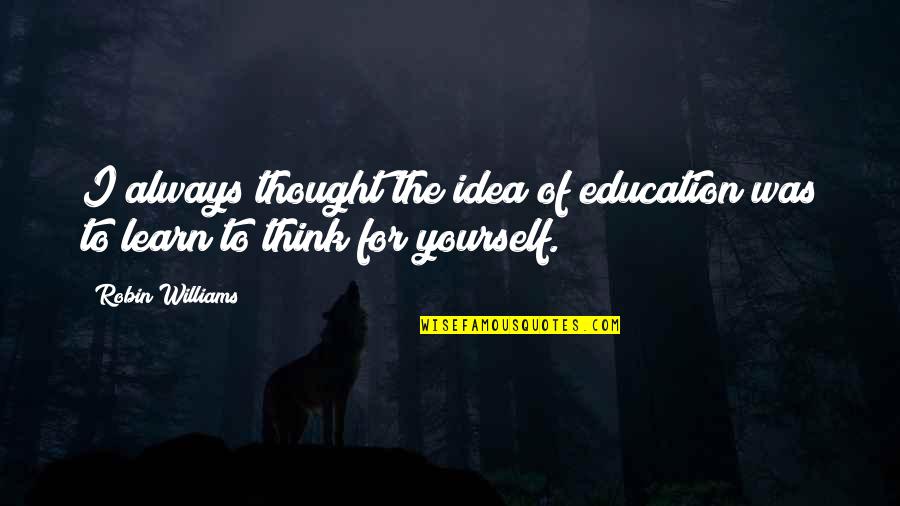 I always thought the idea of education was to learn to think for yourself.
—
Robin Williams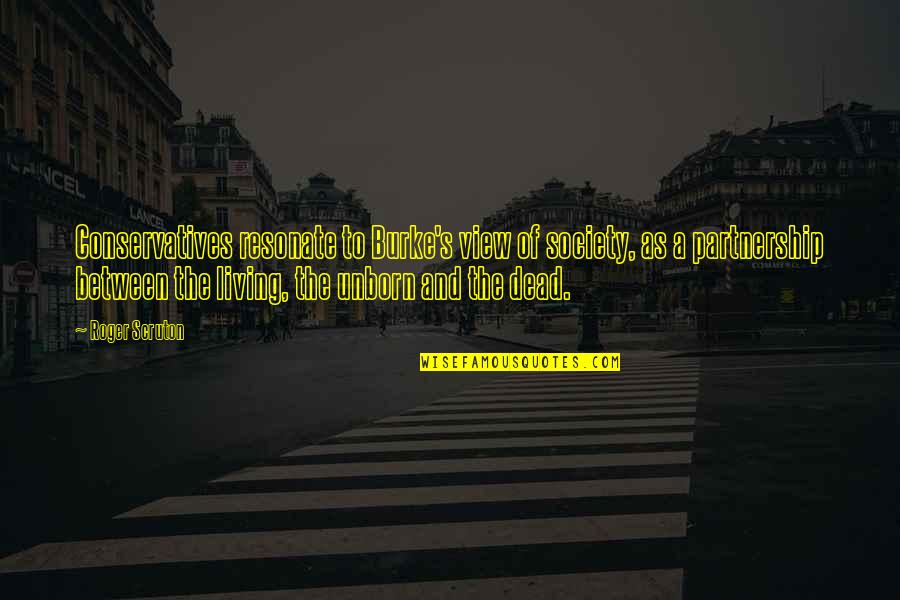 Conservatives resonate to Burke's view of society, as a partnership between the living, the unborn and the dead. —
Roger Scruton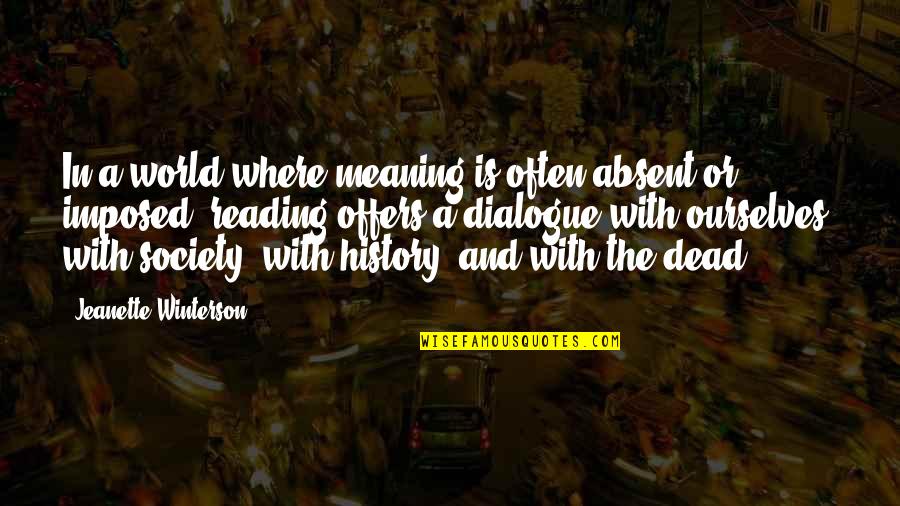 In a world where meaning is often absent or imposed, reading offers a dialogue with ourselves, with society, with history, and with the dead. —
Jeanette Winterson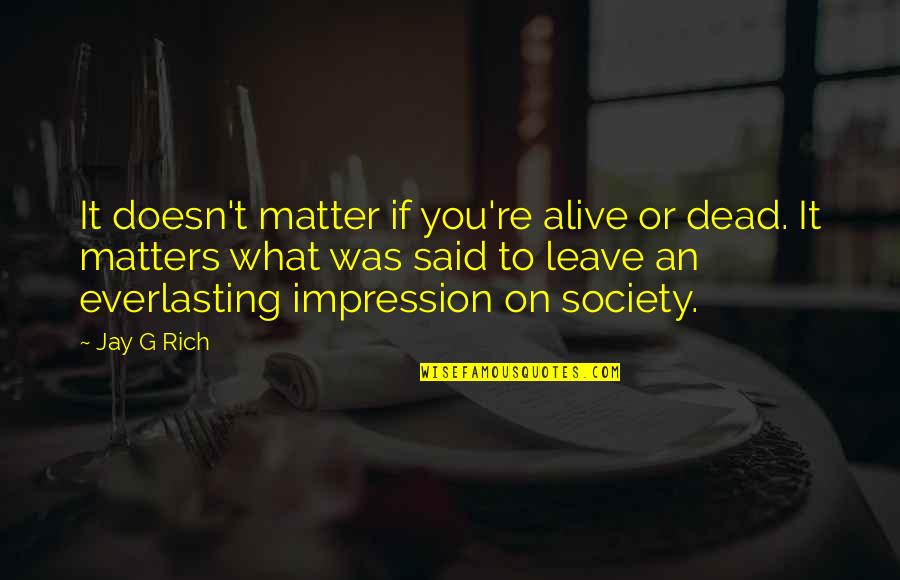 It doesn't matter if you're alive or dead. It matters what was said to leave an everlasting impression on society. —
Jay G Rich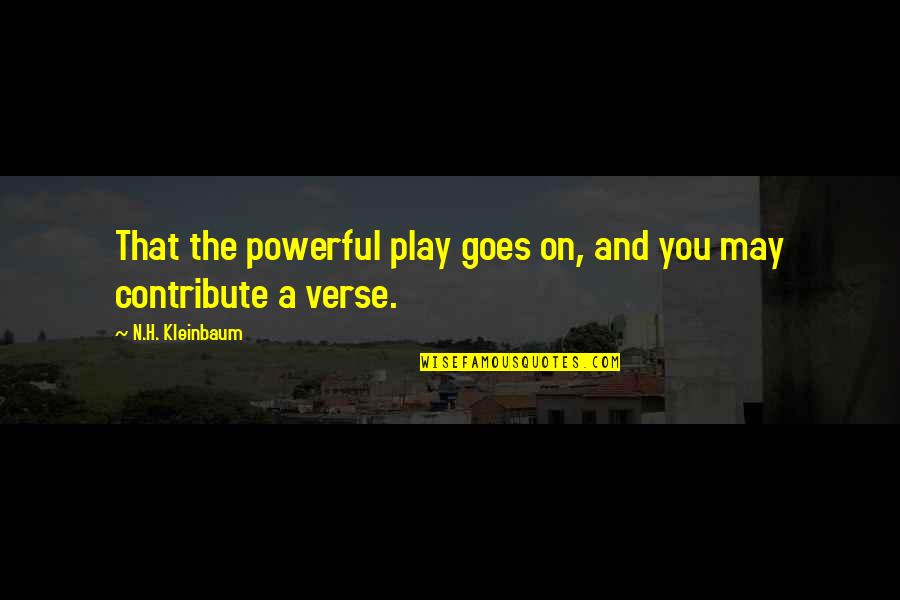 That the powerful play goes on, and you may contribute a verse. —
N.H. Kleinbaum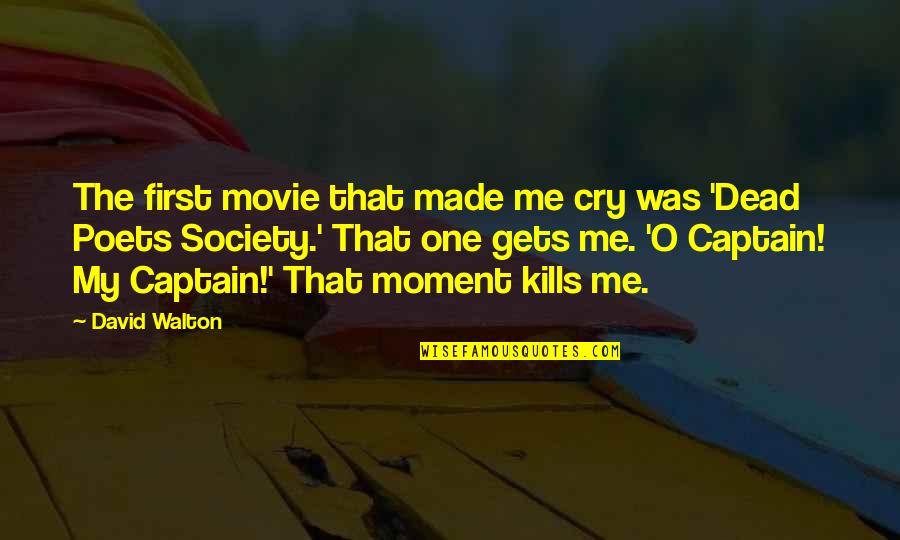 The first movie that made me cry was 'Dead Poets Society.' That one gets me. 'O Captain! My Captain!' That moment kills me. —
David Walton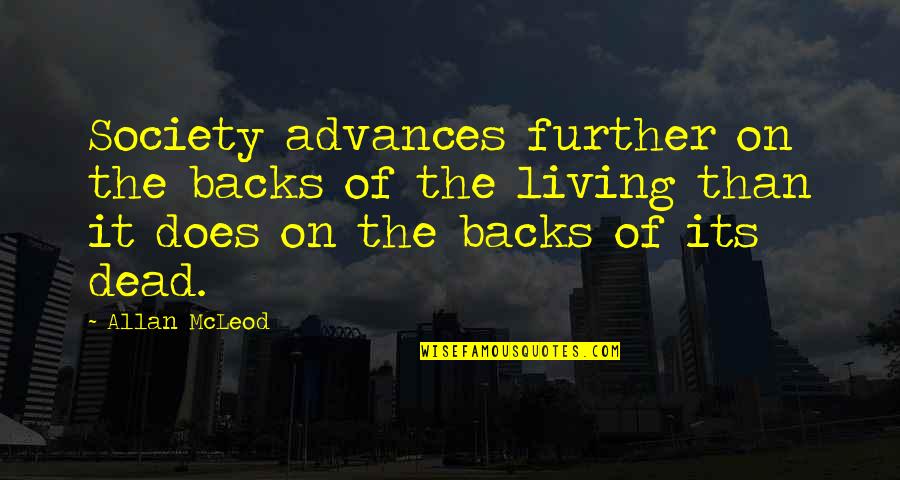 Society advances further on the backs of the living than it does on the backs of its dead. —
Allan McLeod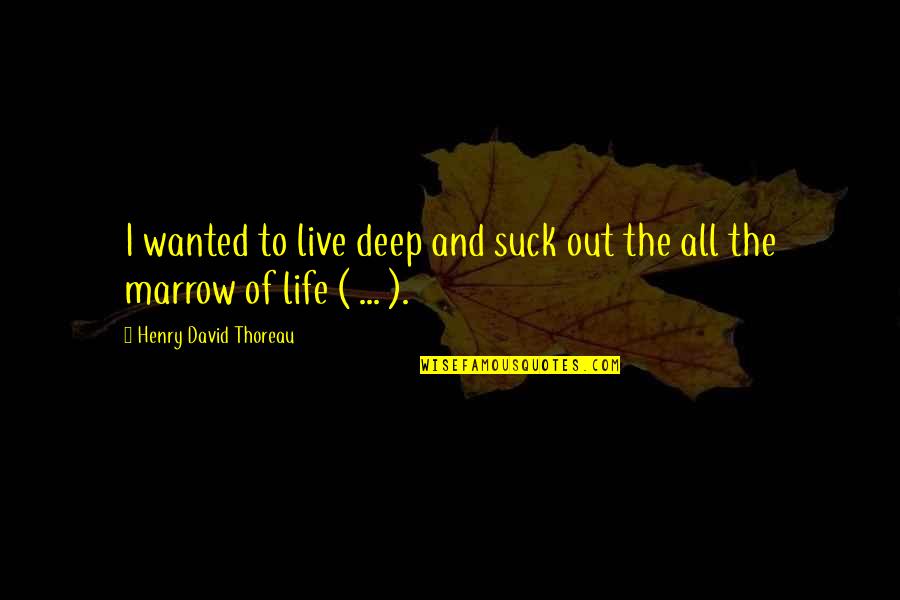 I wanted to live deep and suck out the all the marrow of life ( ... ). —
Henry David Thoreau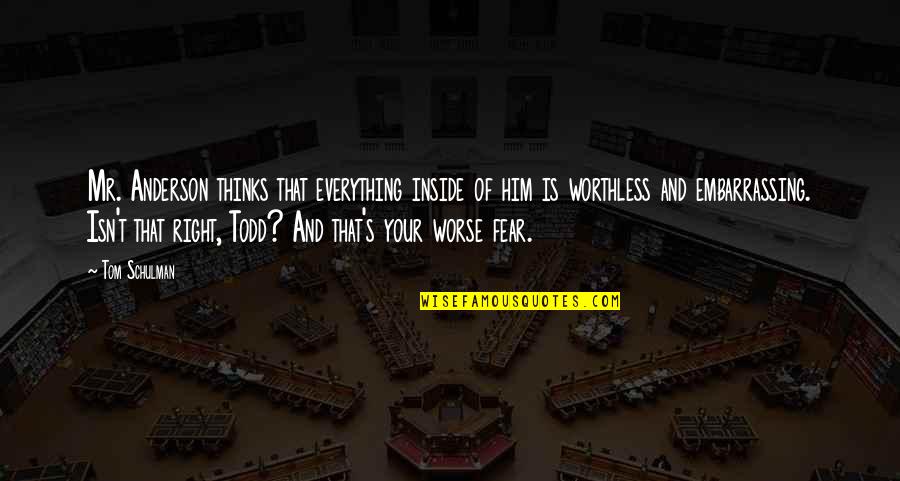 Mr. Anderson thinks that everything inside of him is worthless and embarrassing. Isn't that right, Todd? And that's your worse fear. —
Tom Schulman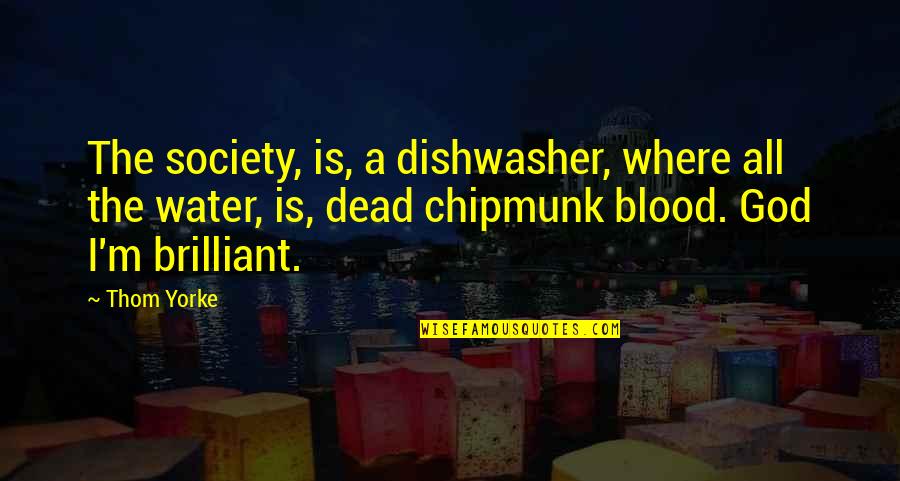 The society, is, a dishwasher, where all the water, is, dead chipmunk blood. God I'm brilliant. —
Thom Yorke
If you don't have a whole lot of unsatisfied people, the economy stops dead, doesn't it? —
Andy Couturier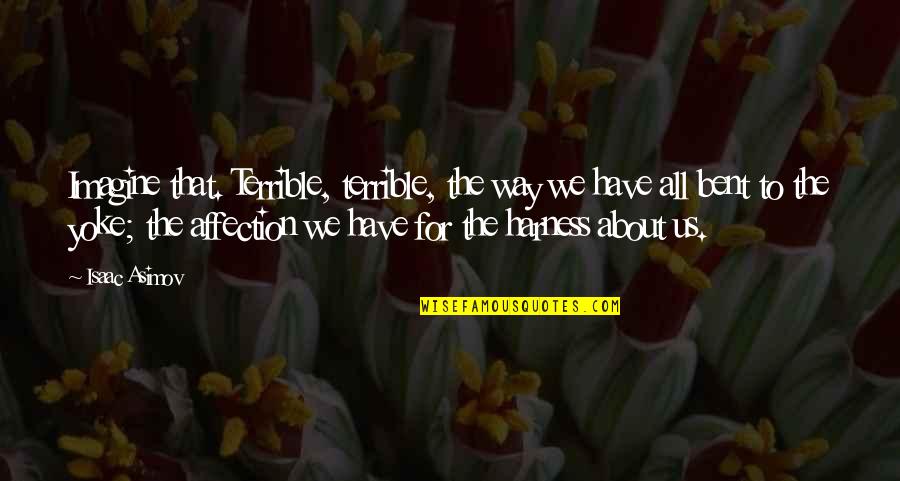 Imagine that. Terrible, terrible, the way we have all bent to the yoke; the affection we have for the harness about us. —
Isaac Asimov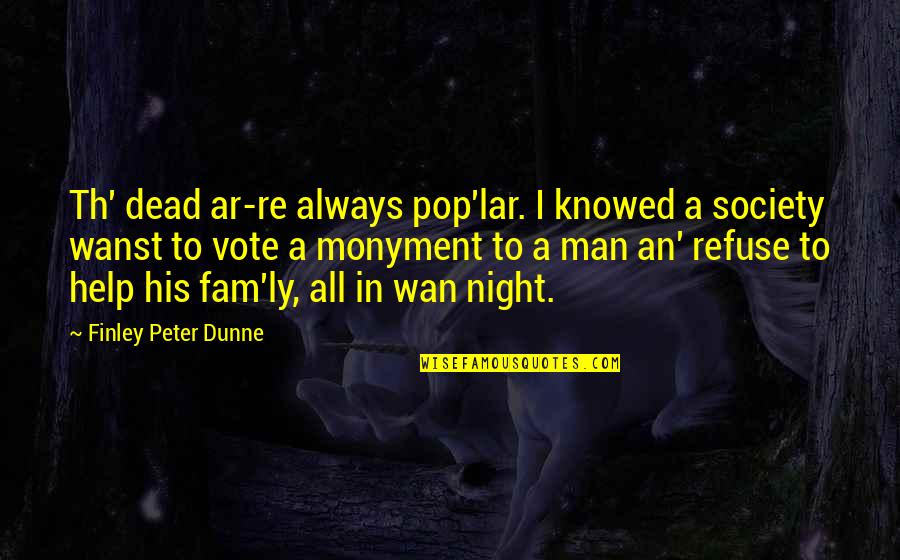 Th' dead ar-re always pop'lar. I knowed a society wanst to vote a monyment to a man an' refuse to help his fam'ly, all in wan night. —
Finley Peter Dunne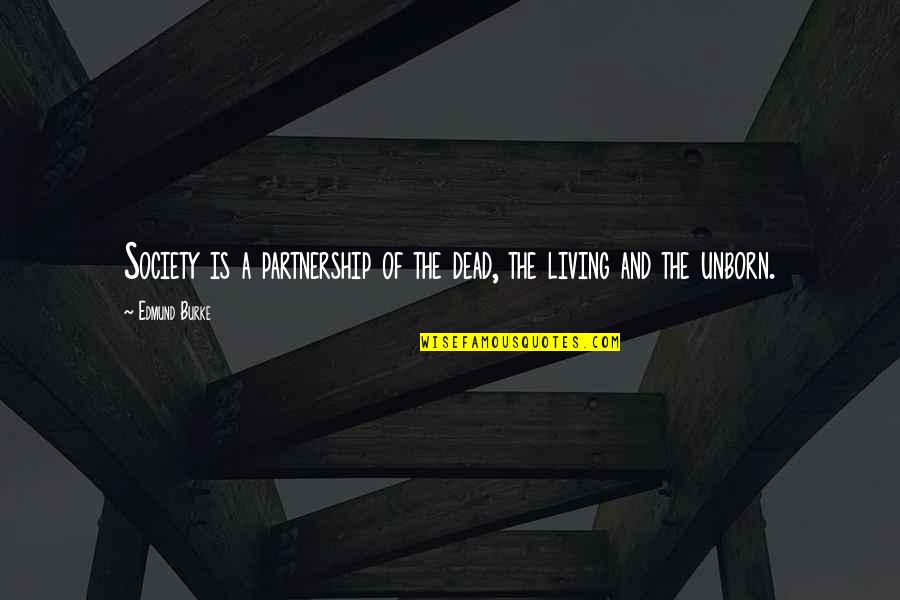 Society is a partnership of the dead, the living and the unborn. —
Edmund Burke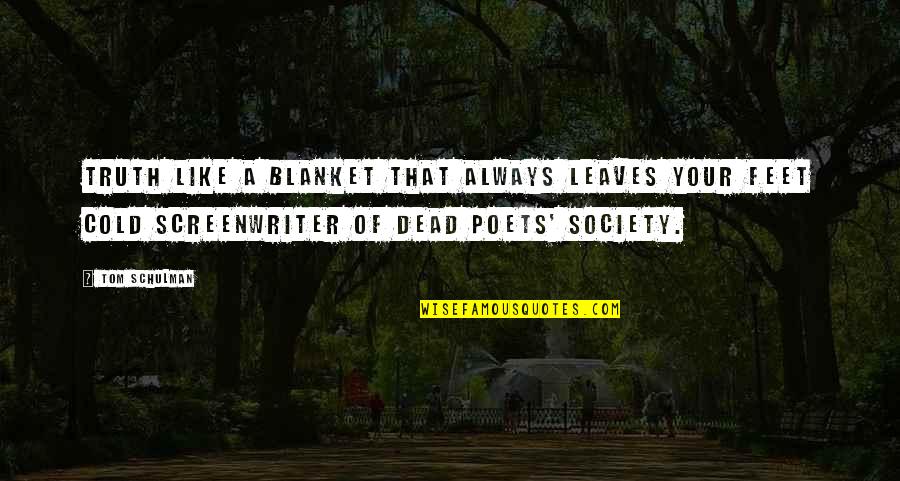 Truth like a blanket that always leaves your feet cold screenwriter of Dead Poets' Society. —
Tom Schulman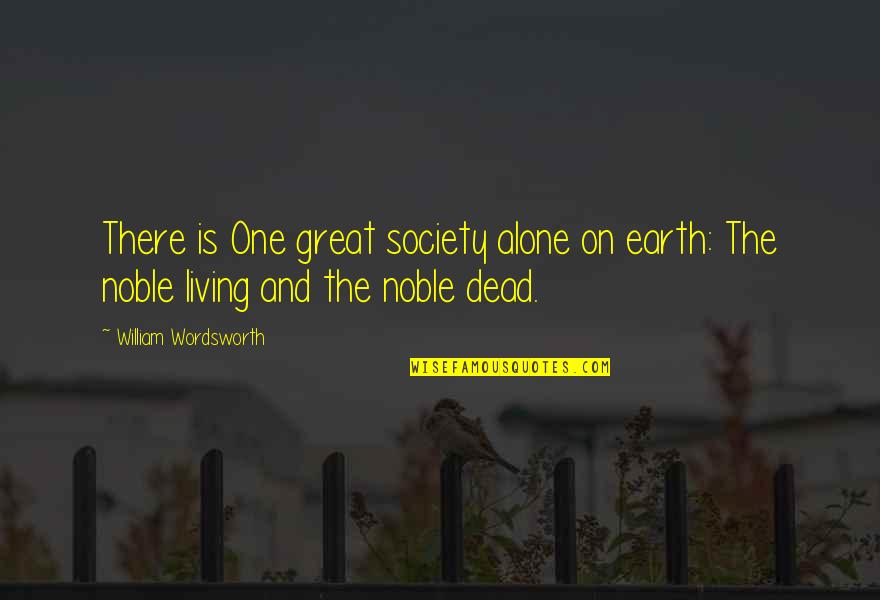 There is One great society alone on earth: The noble living and the noble dead. —
William Wordsworth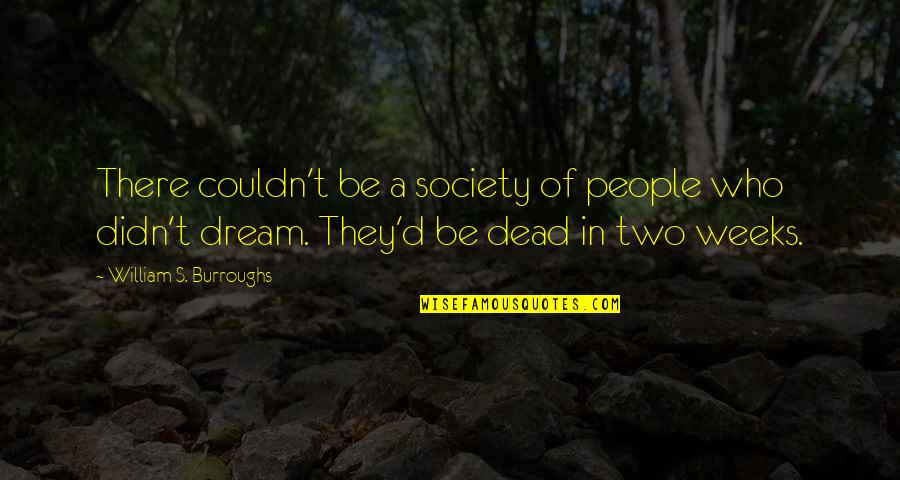 There couldn't be a society of people who didn't dream. They'd be dead in two weeks. —
William S. Burroughs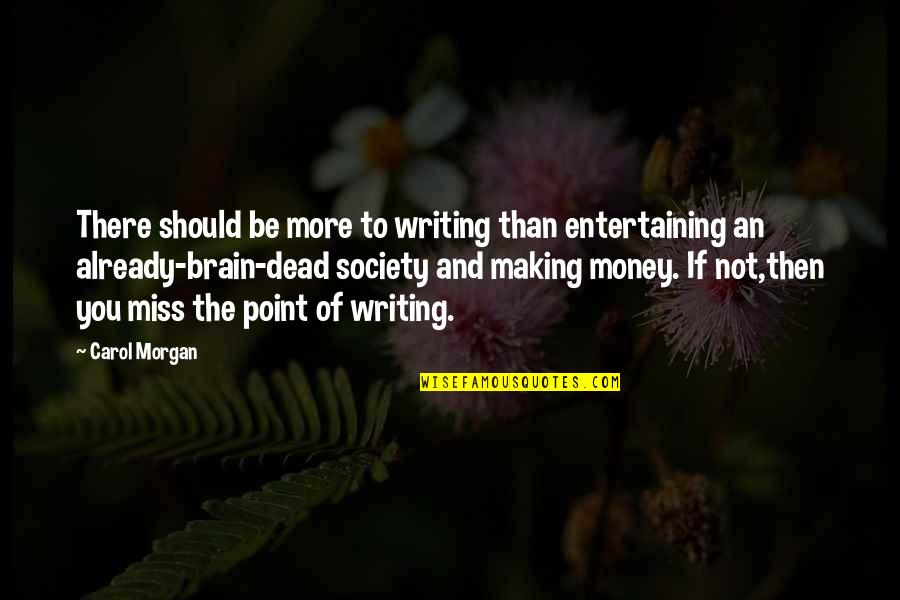 There should be more to writing than entertaining an already-brain-dead society and making money. If not,then you miss the point of writing. —
Carol Morgan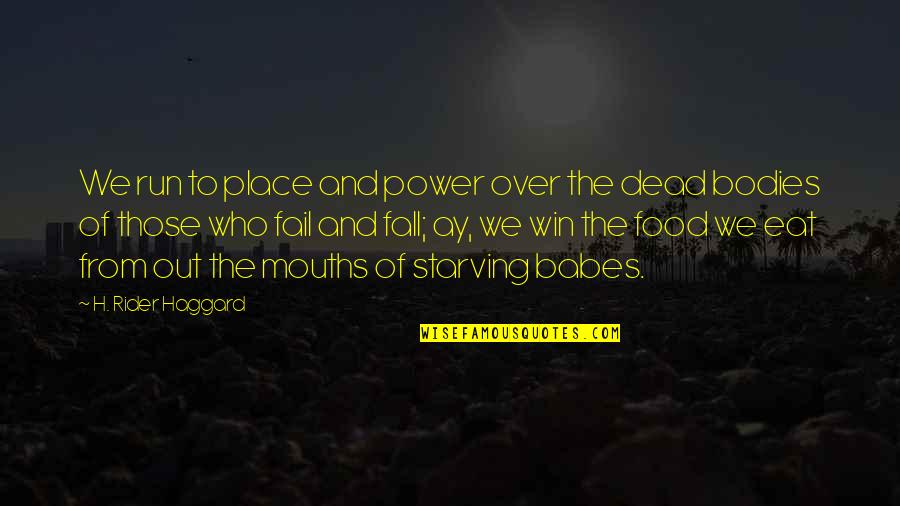 We run to place and power over the dead bodies of those who fail and fall; ay, we win the food we eat from out the mouths of starving babes. —
H. Rider Haggard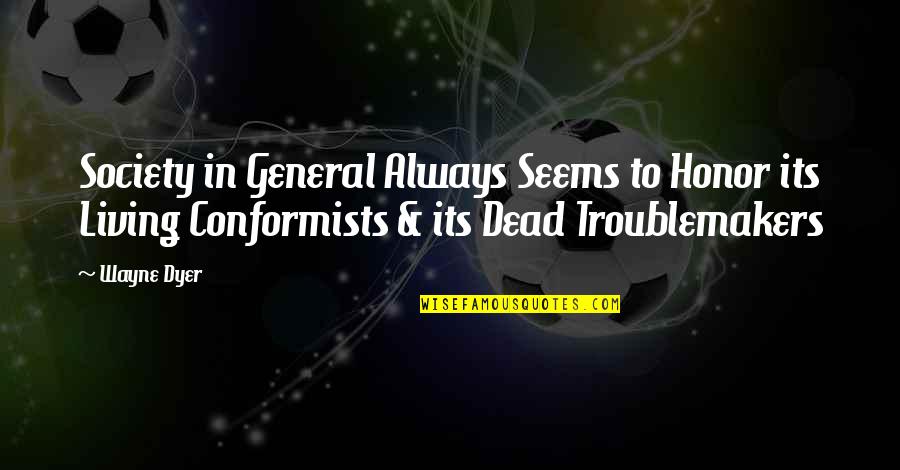 Society in General Always Seems to Honor its Living Conformists & its Dead Troublemakers —
Wayne Dyer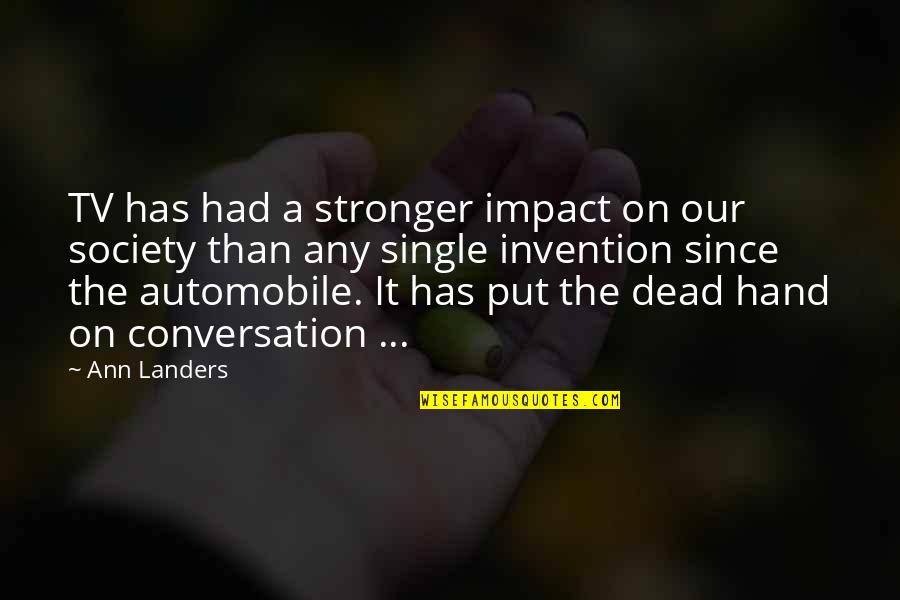 TV has had a stronger impact on our society than any single invention since the automobile. It has put the dead hand on conversation ... —
Ann Landers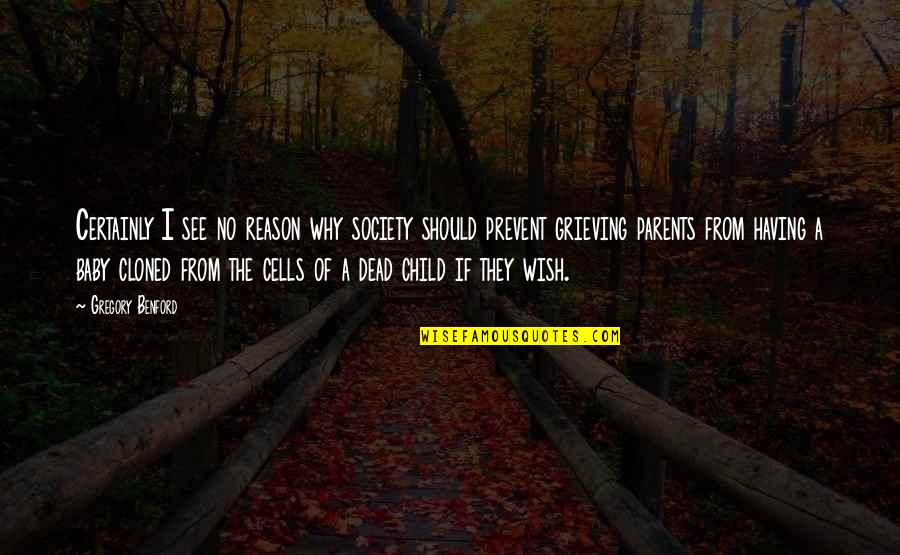 Certainly I see no reason why society should prevent grieving parents from having a baby cloned from the cells of a dead child if they wish. —
Gregory Benford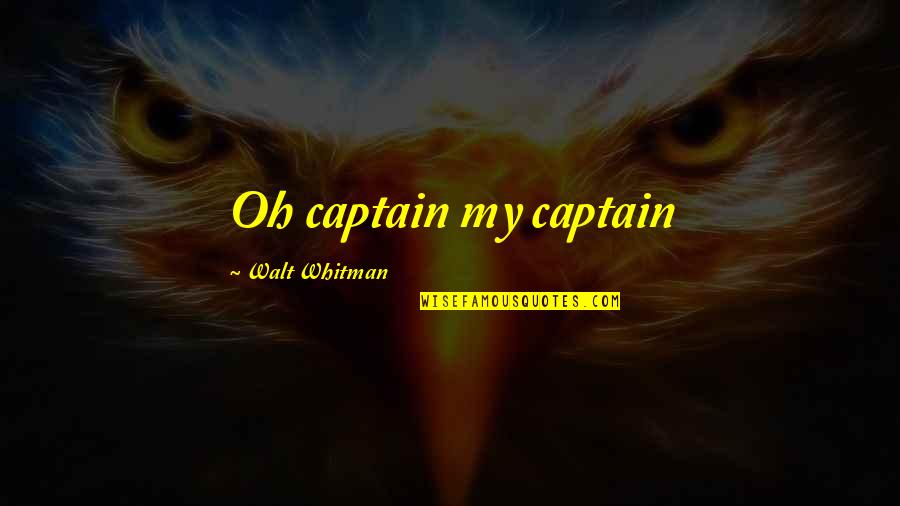 Oh captain my captain —
Walt Whitman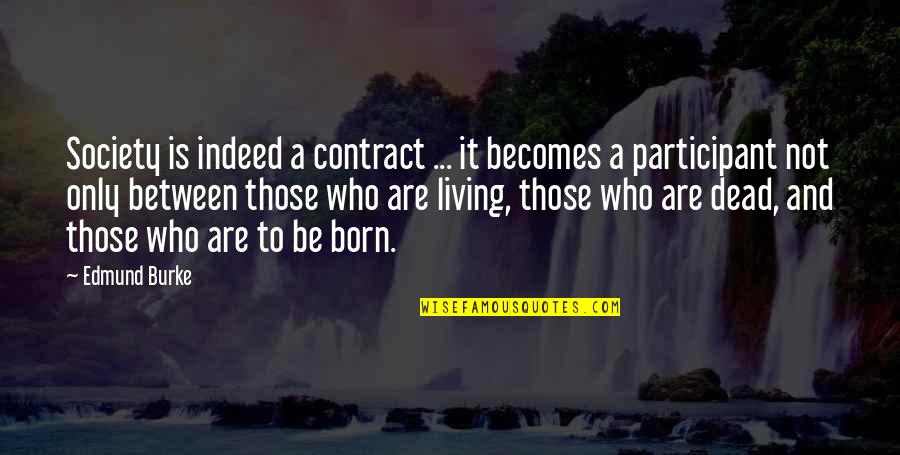 Society is indeed a contract ... it becomes a participant not only between those who are living, those who are dead, and those who are to be born. —
Edmund Burke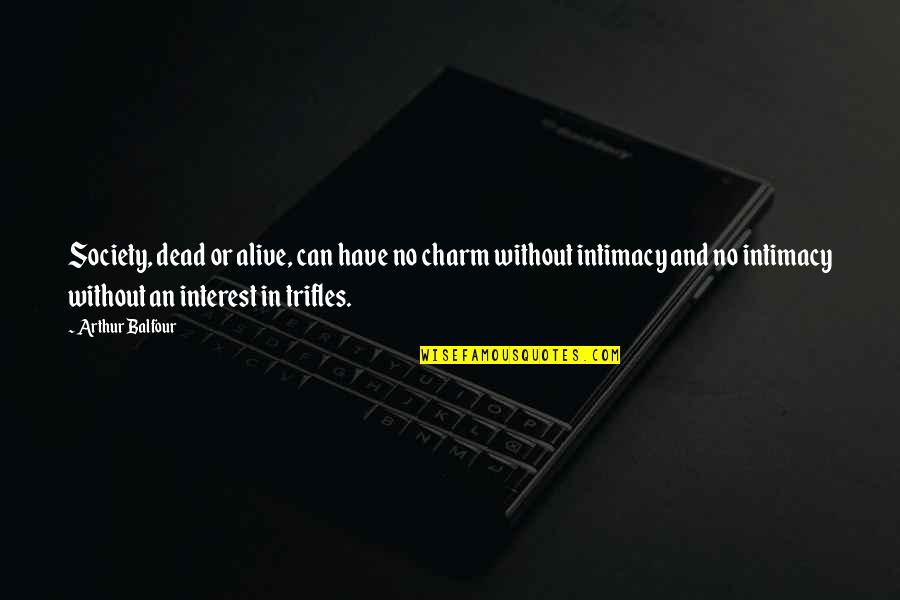 Society, dead or alive, can have no charm without intimacy and no intimacy without an interest in trifles. —
Arthur Balfour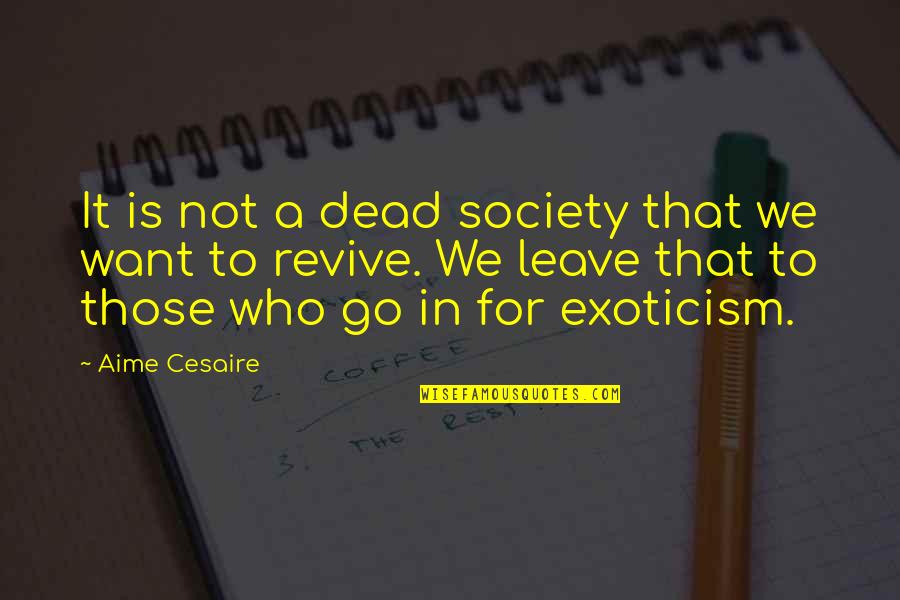 It is not a dead society that we want to revive. We leave that to those who go in for exoticism. —
Aime Cesaire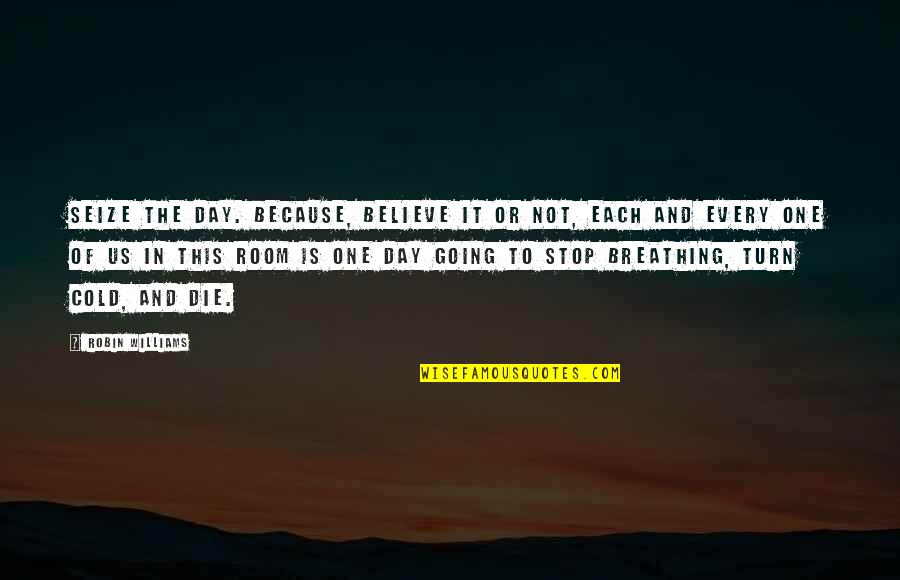 Seize the day. Because, believe it or not, each and every one of us in this room is one day going to stop breathing, turn cold, and die. —
Robin Williams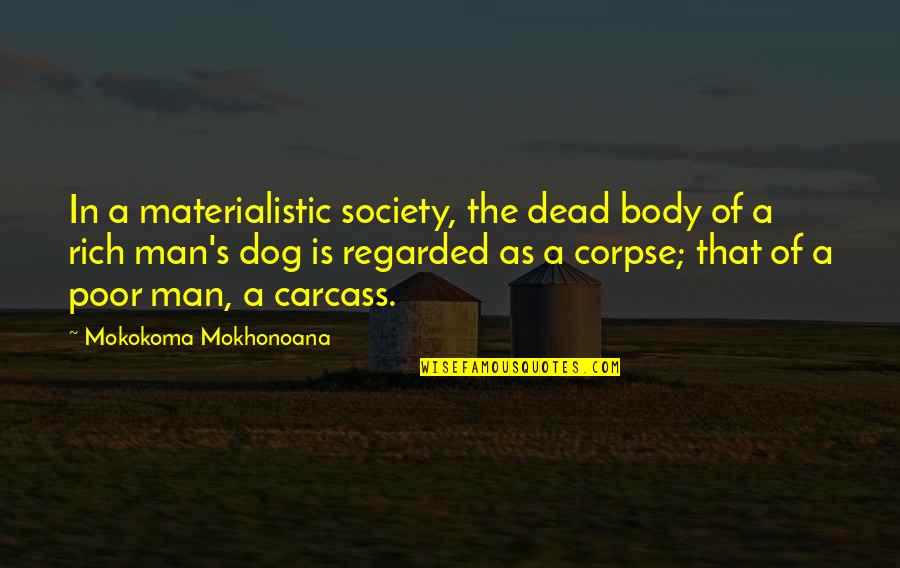 In a materialistic society, the dead body of a rich man's dog is regarded as a corpse; that of a poor man, a carcass. —
Mokokoma Mokhonoana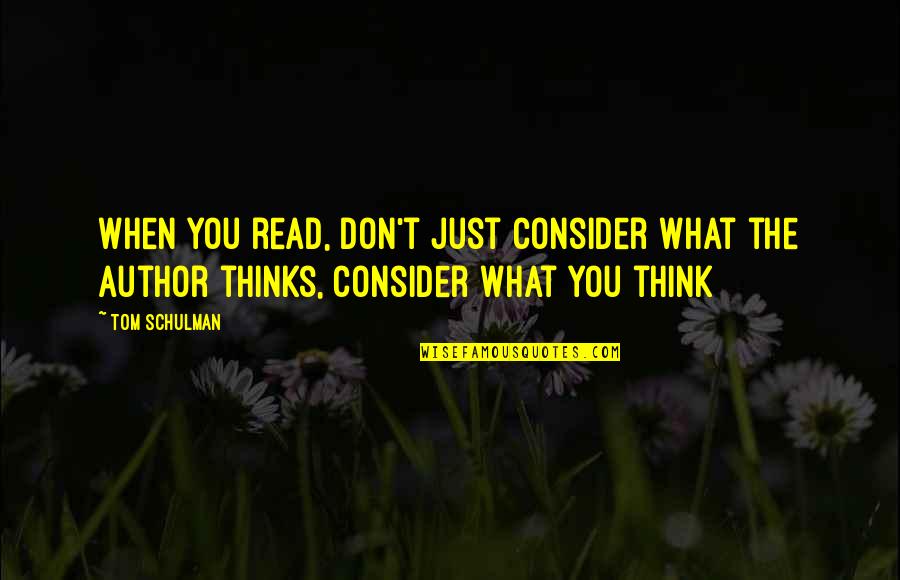 When you read, don't just consider what the author thinks, consider what you think —
Tom Schulman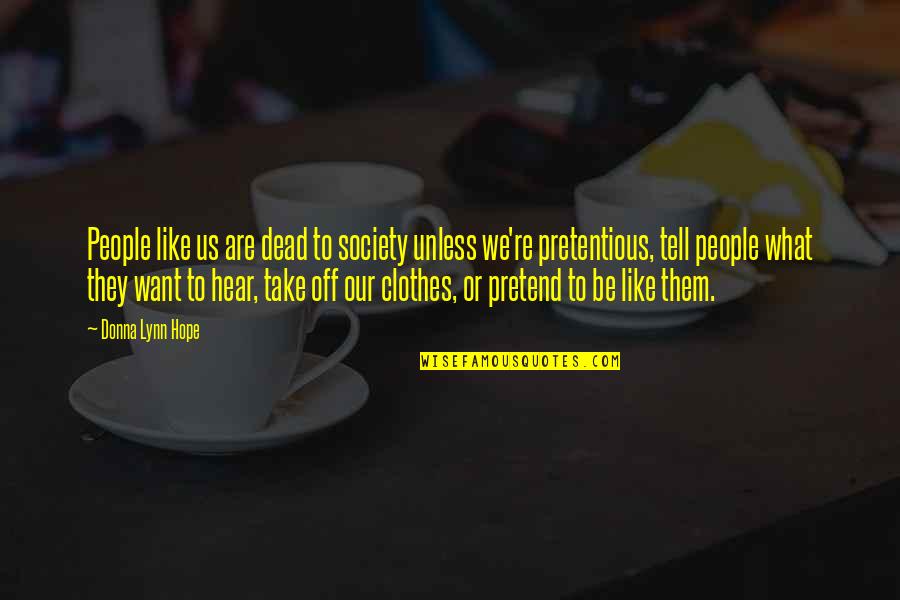 People like us are dead to society unless we're pretentious, tell people what they want to hear, take off our clothes, or pretend to be like them. —
Donna Lynn Hope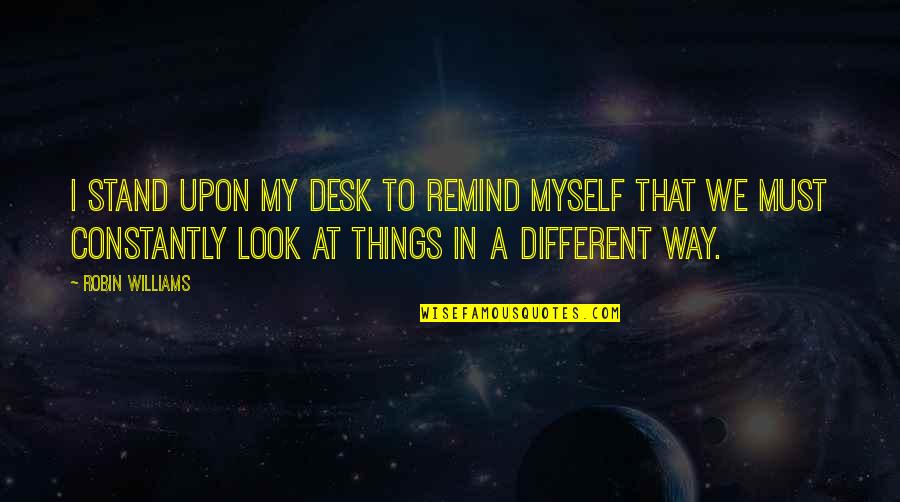 I stand upon my desk to remind myself that we must constantly look at things in a different way. —
Robin Williams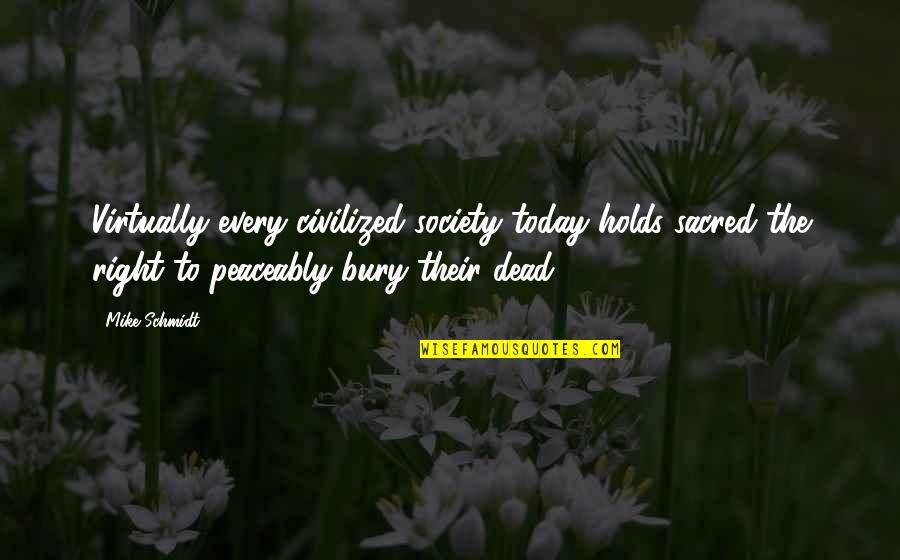 Virtually every civilized society today holds sacred the right to peaceably bury their dead. —
Mike Schmidt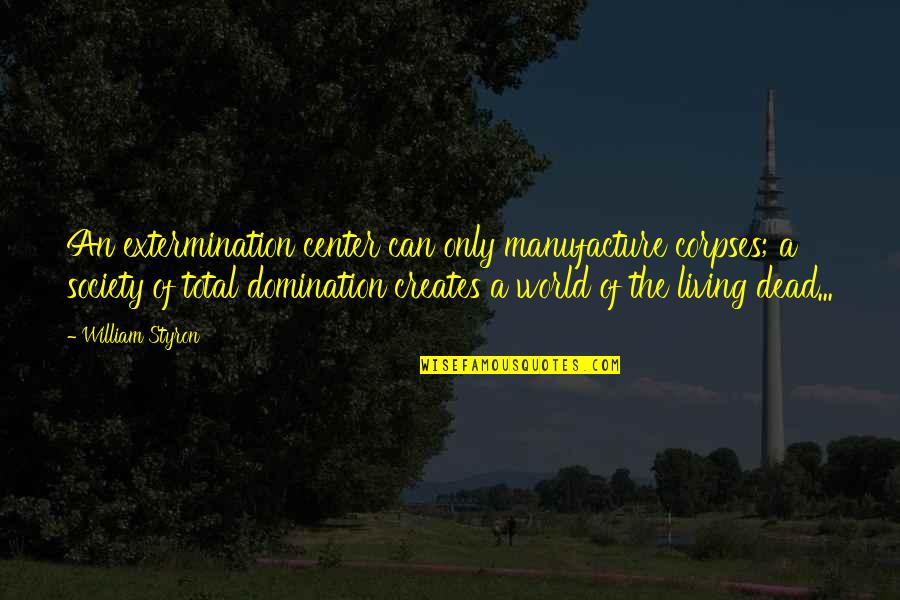 An extermination center can only manufacture corpses; a society of total domination creates a world of the living dead... —
William Styron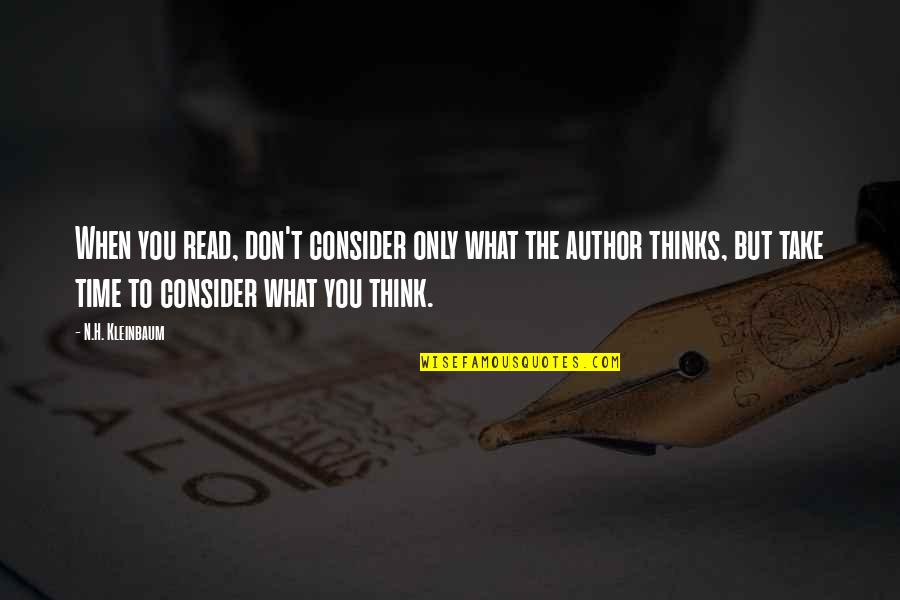 When you read, don't consider only what the author thinks, but take time to consider what you think. —
N.H. Kleinbaum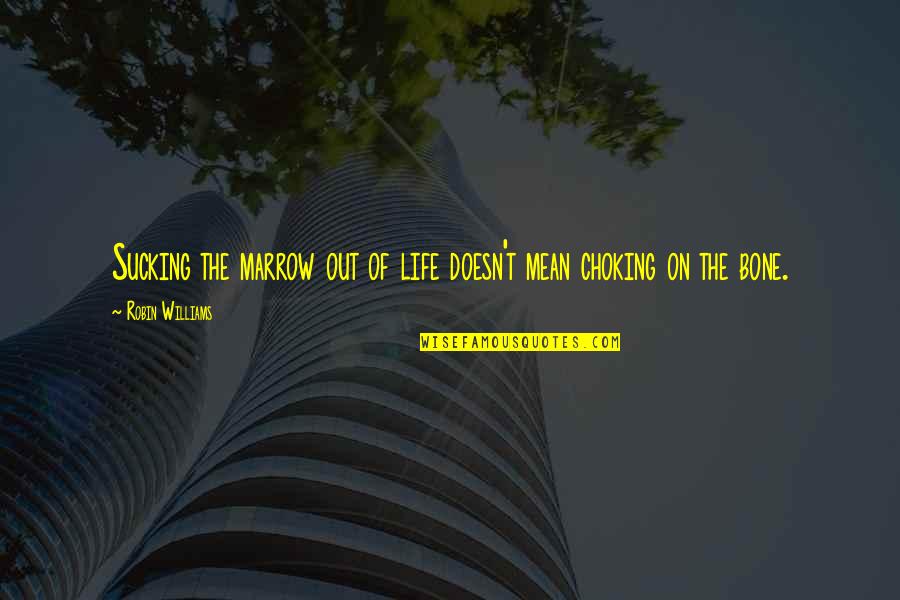 Sucking the marrow out of life doesn't mean choking on the bone. —
Robin Williams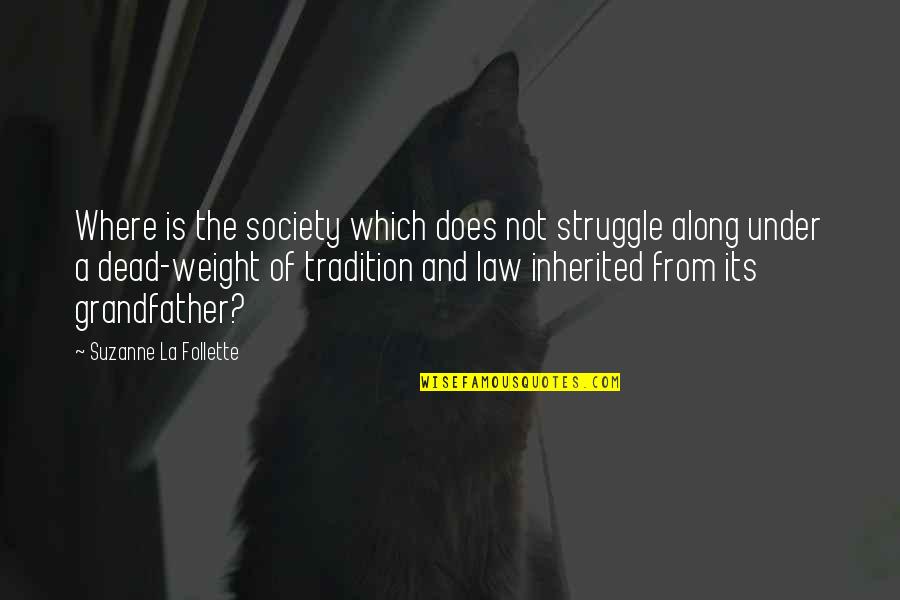 Where is the society which does not struggle along under a dead-weight of tradition and law inherited from its grandfather? —
Suzanne La Follette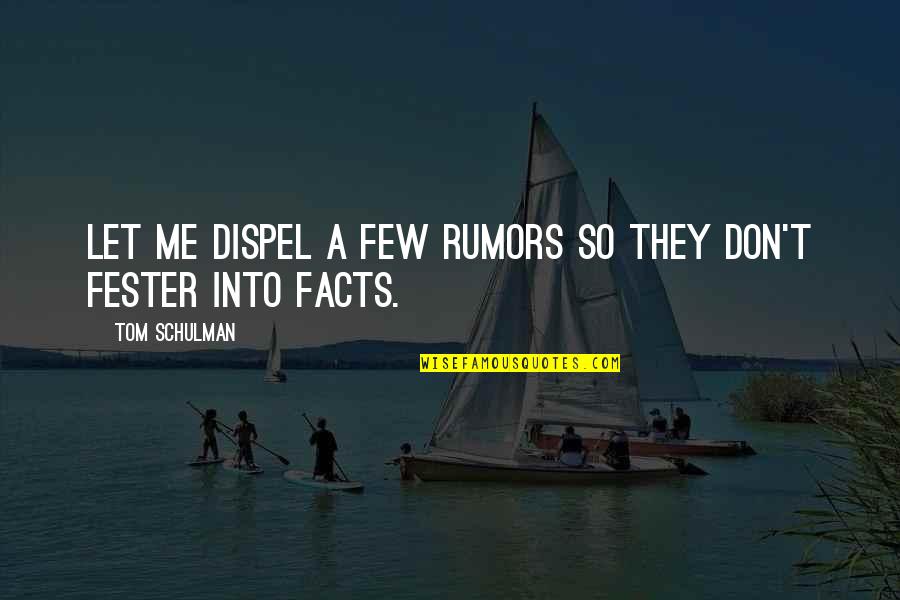 Let me dispel a few rumors so they don't fester into facts. —
Tom Schulman