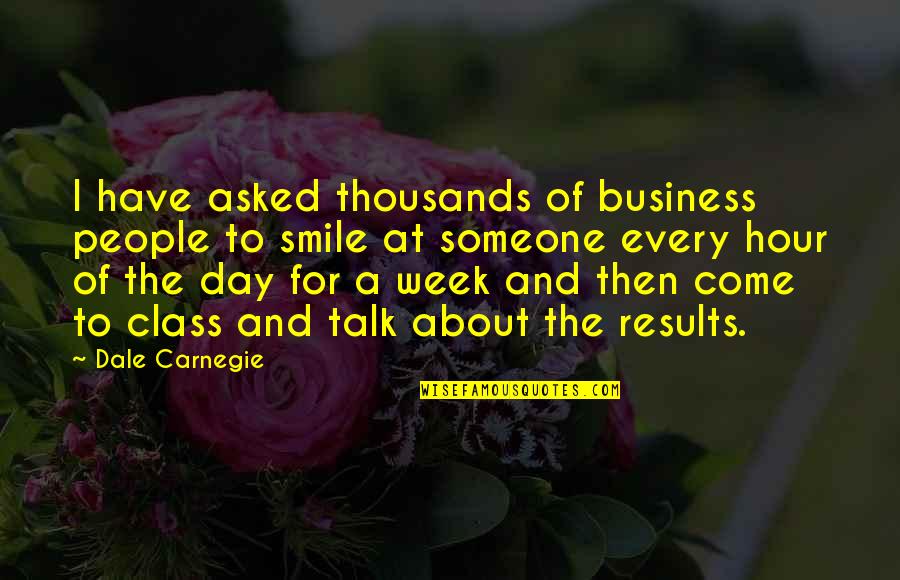 I have asked thousands of business people to smile at someone every hour of the day for a week and then come to class and talk about the results.
—
Dale Carnegie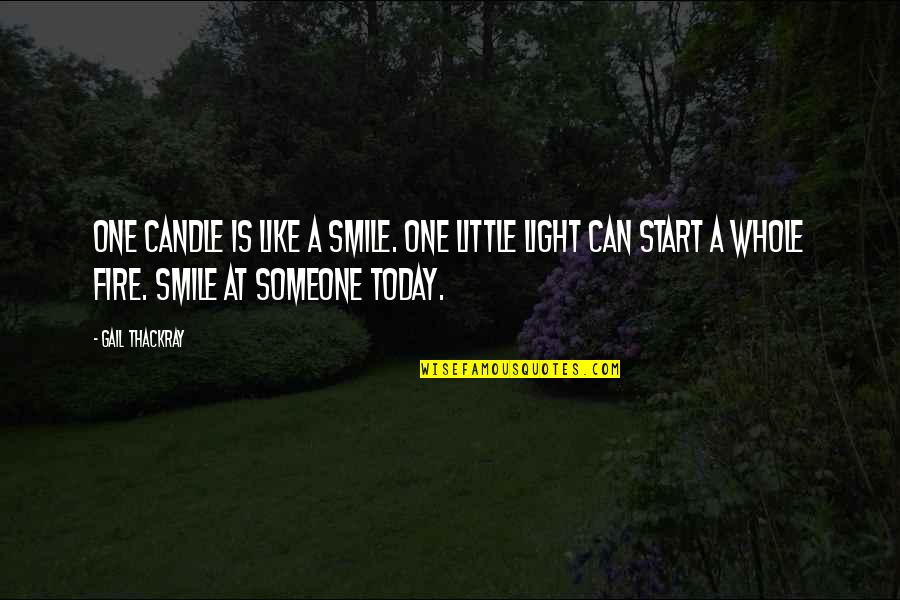 One candle is like a smile. One little light can start a whole fire. Smile at someone today.
—
Gail Thackray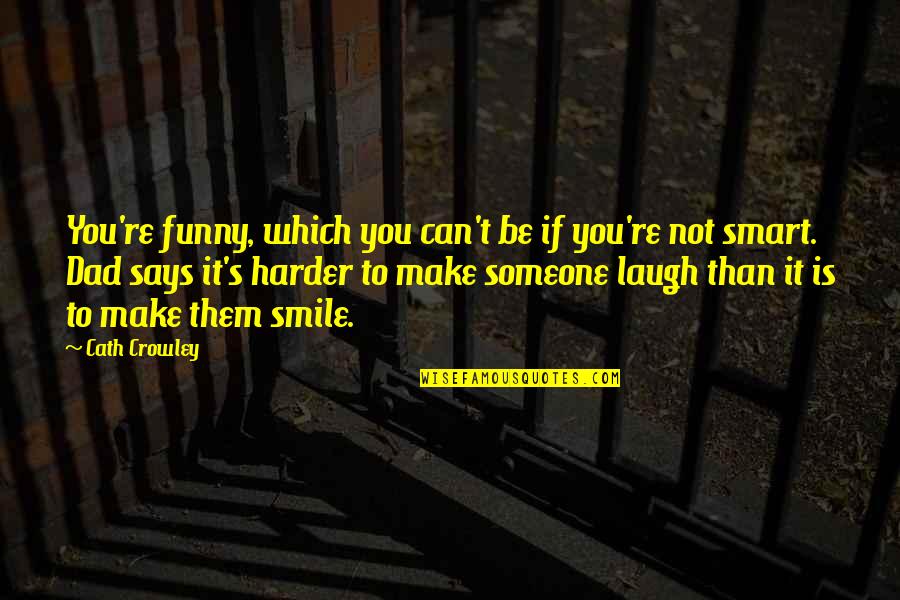 You're funny, which you can't be if you're not smart. Dad says it's harder to make someone laugh than it is to make them smile.
—
Cath Crowley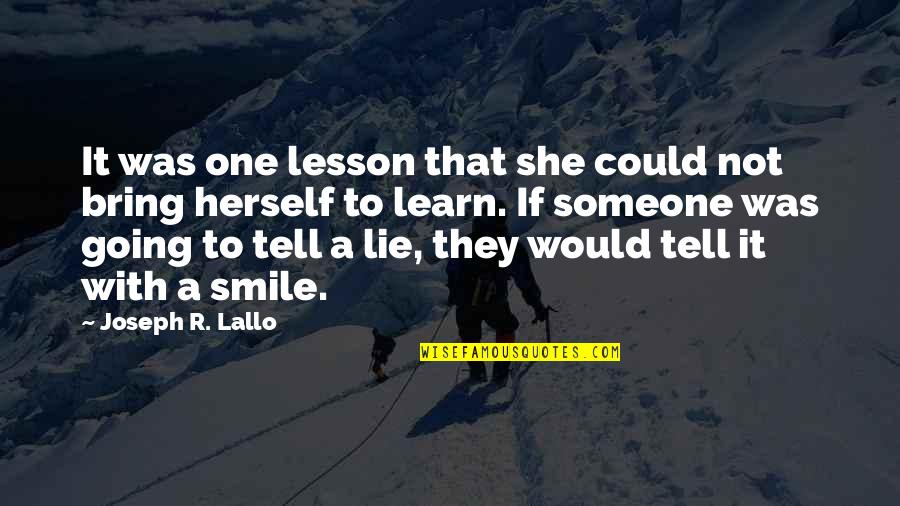 It was one lesson that she could not bring herself to learn. If someone was going to tell a lie, they would tell it with a smile.
—
Joseph R. Lallo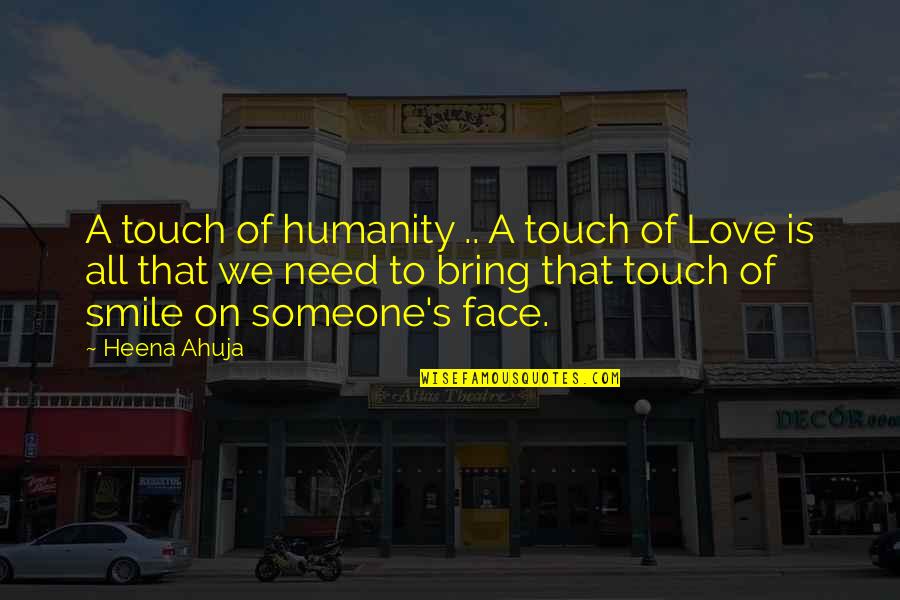 A touch of humanity .. A touch of Love is all that we need to bring that touch of smile on someone's face.
—
Heena Ahuja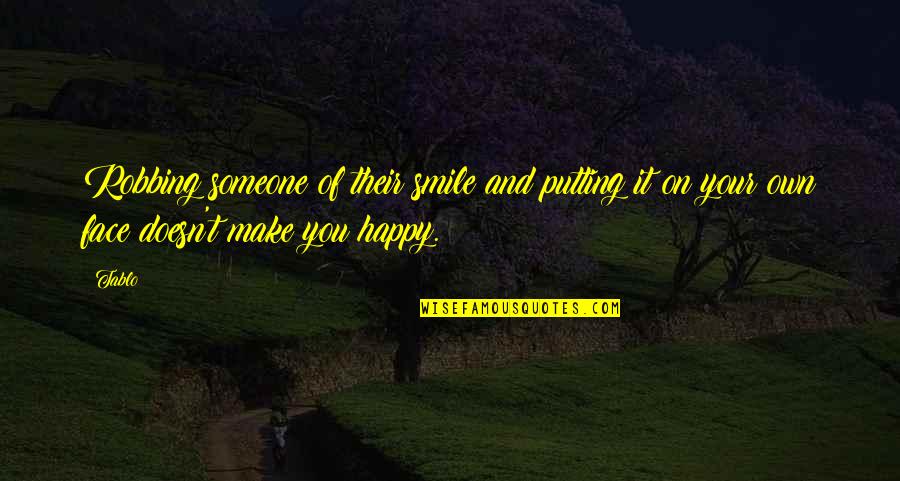 Robbing someone of their smile and putting it on your own face doesn't make you happy.
—
Tablo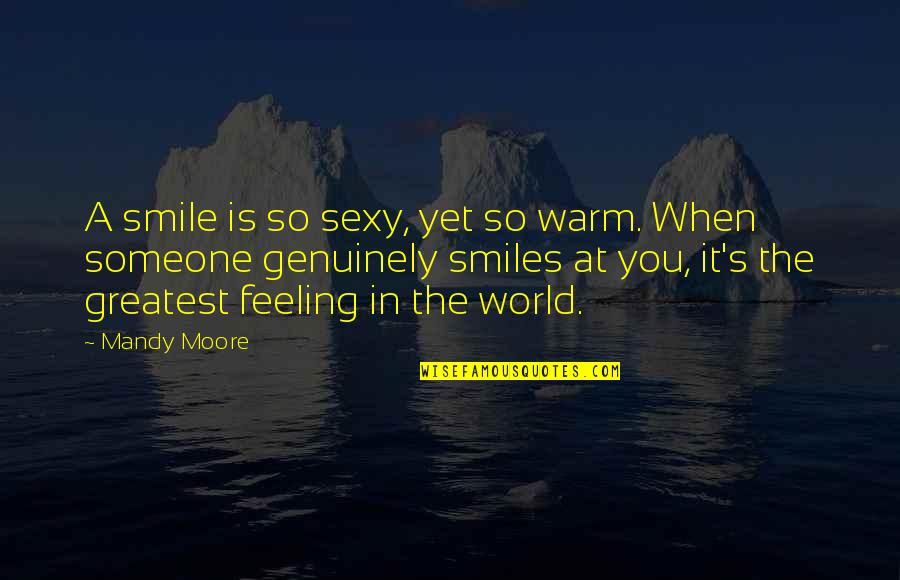 A smile is so sexy, yet so warm. When someone genuinely smiles at you, it's the greatest feeling in the world.
—
Mandy Moore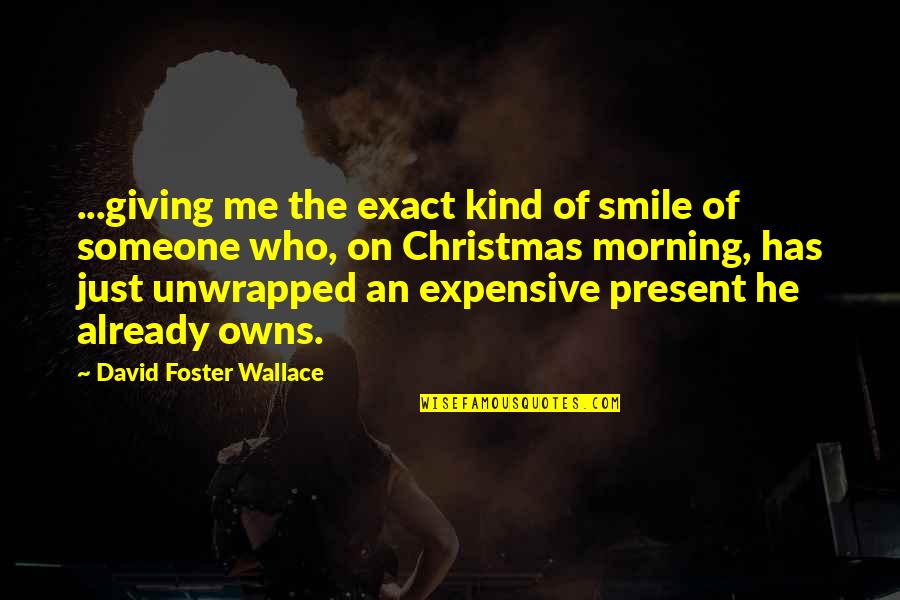 ...giving me the exact kind of smile of someone who, on Christmas morning, has just unwrapped an expensive present he already owns.
—
David Foster Wallace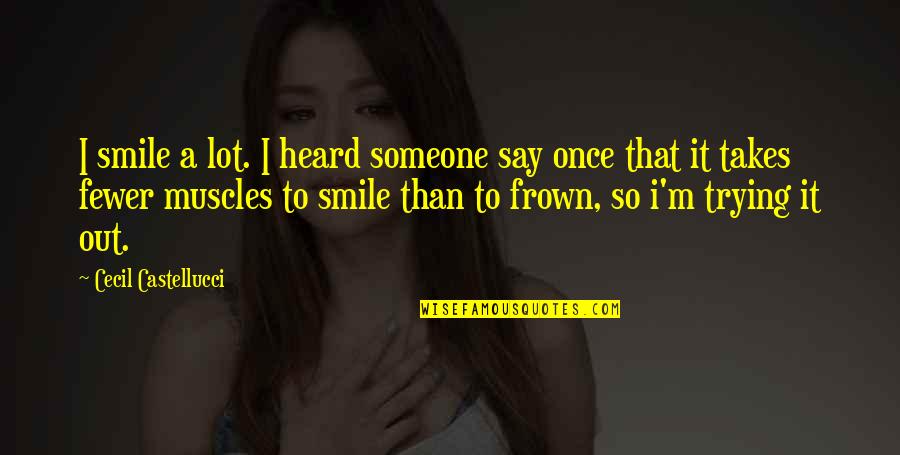 I smile a lot. I heard someone say once that it takes fewer muscles to smile than to frown, so i'm trying it out.
—
Cecil Castellucci
Never stop smiling not even when you're sad, someone might fall in love with your smile.
—
Gabriel Garcia Marquez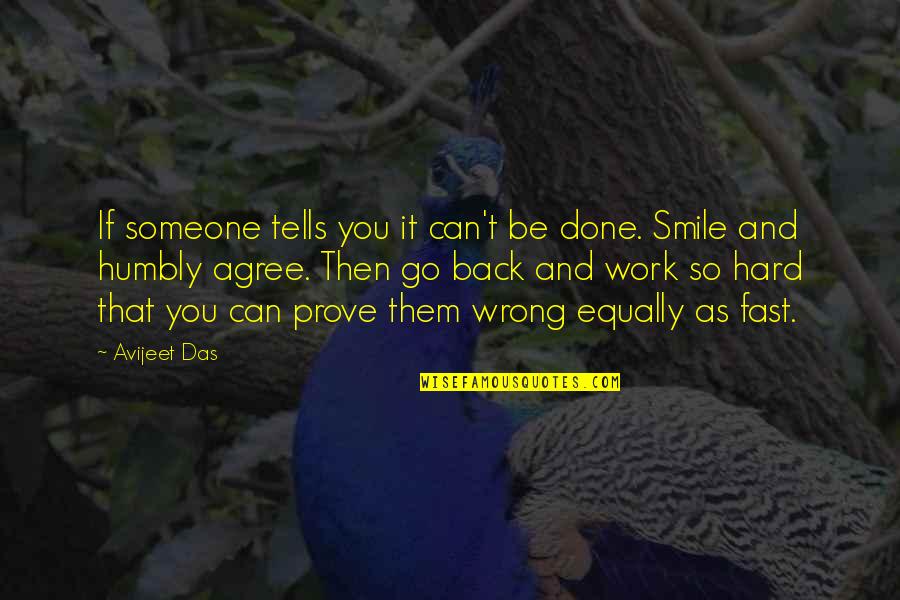 If someone tells you it can't be done. Smile and humbly agree. Then go back and work so hard that you can prove them wrong equally as fast.
—
Avijeet Das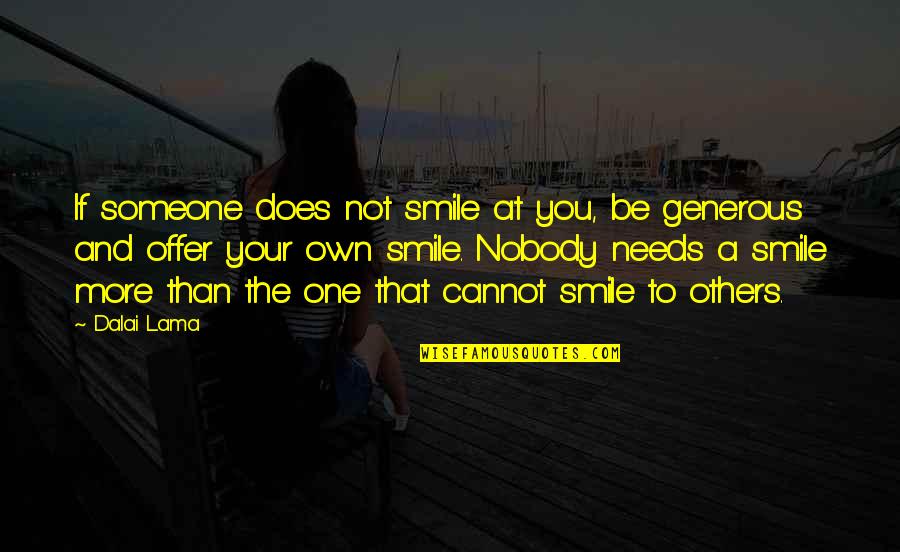 If someone does not smile at you, be generous and offer your own smile. Nobody needs a smile more than the one that cannot smile to others. —
Dalai Lama
Walk with a smile. You have no idea what a beautiful smile does as it puts an impression on someone when you walk in. —
Derren Nash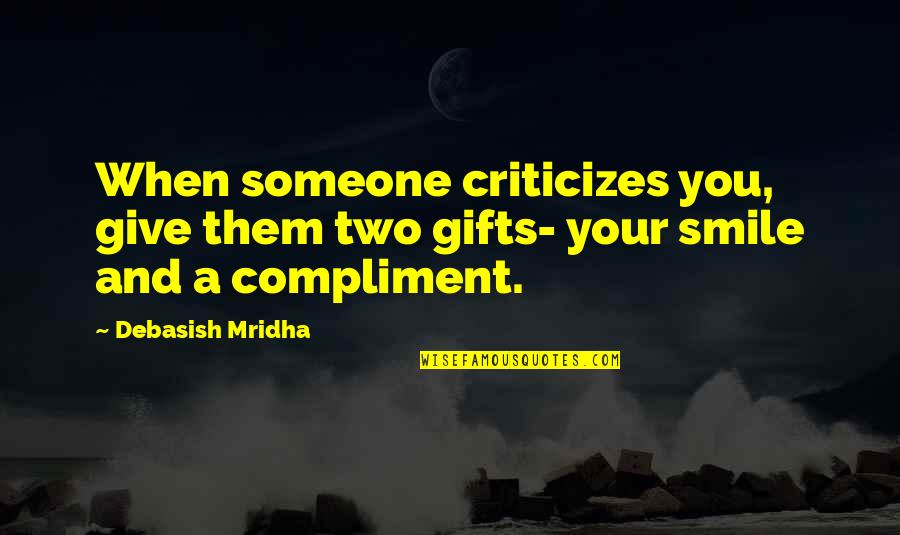 When someone criticizes you, give them two gifts- your smile and a compliment. —
Debasish Mridha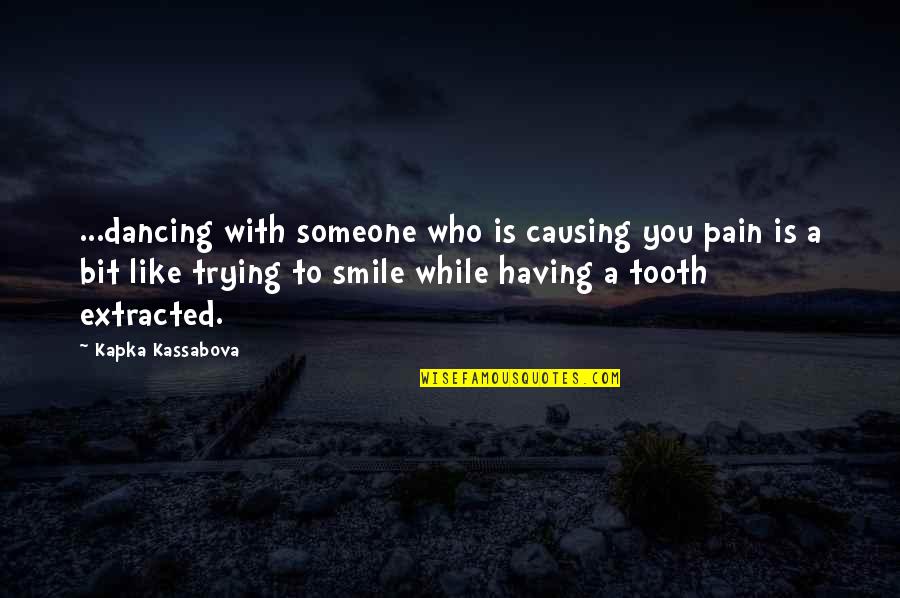 ...dancing with someone who is causing you pain is a bit like trying to smile while having a tooth extracted. —
Kapka Kassabova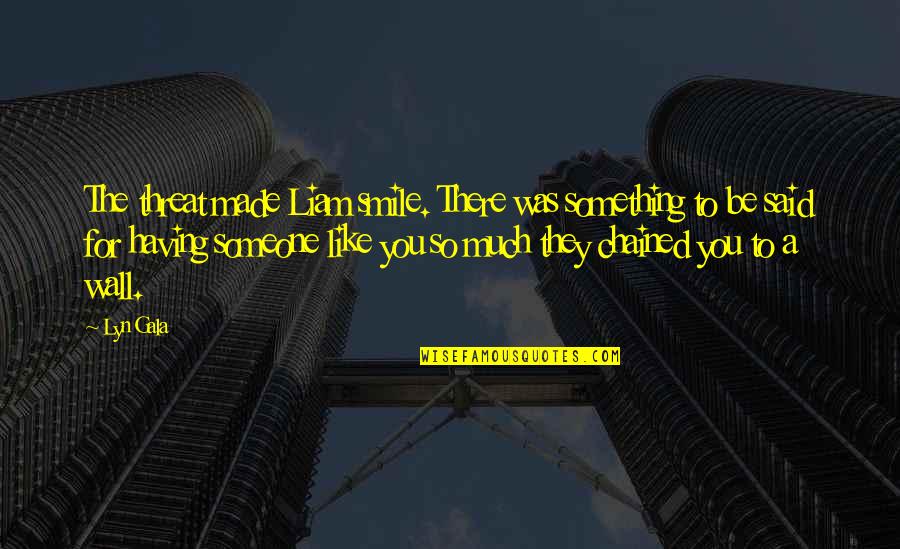 The threat made Liam smile. There was something to be said for having someone like you so much they chained you to a wall. —
Lyn Gala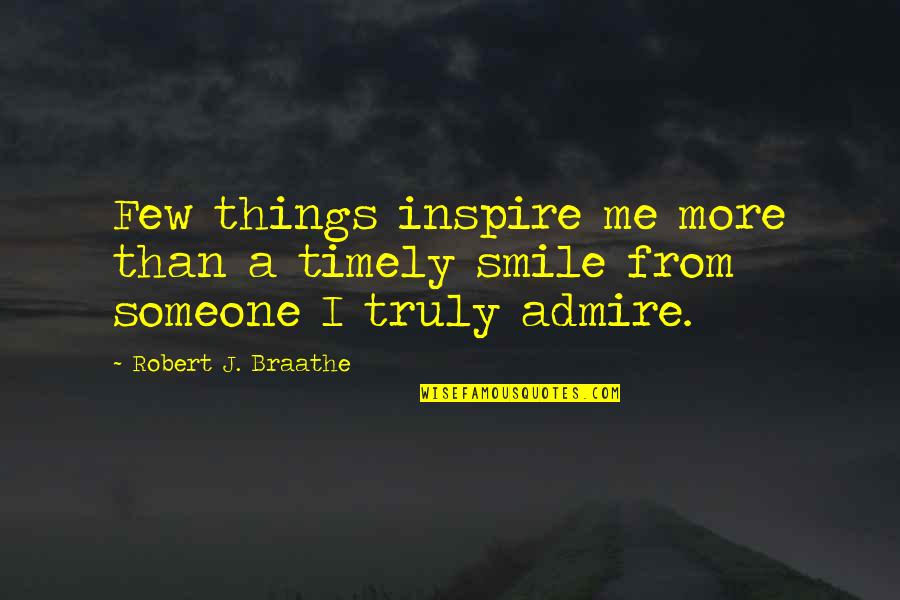 Few things inspire me more than a timely smile from someone I truly admire. —
Robert J. Braathe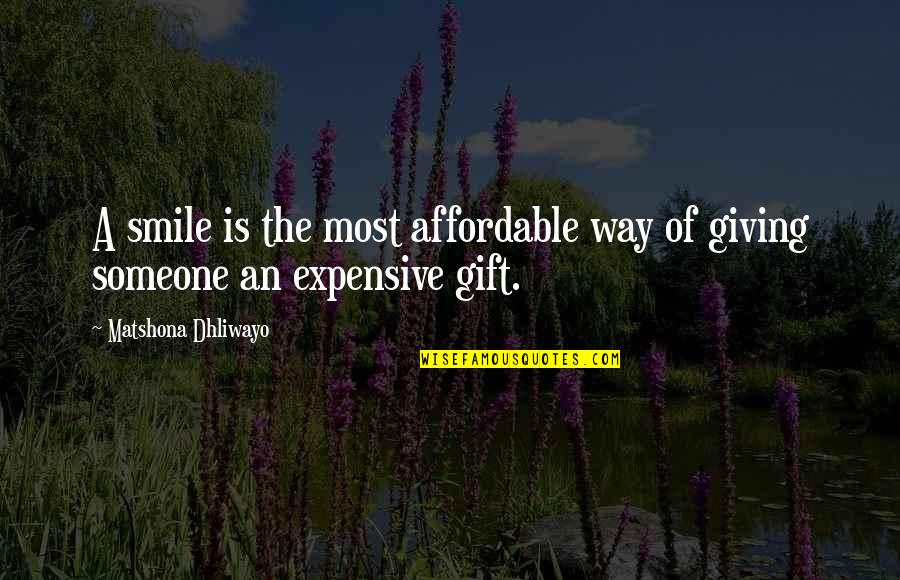 A smile is the most affordable way of giving someone an expensive gift. —
Matshona Dhliwayo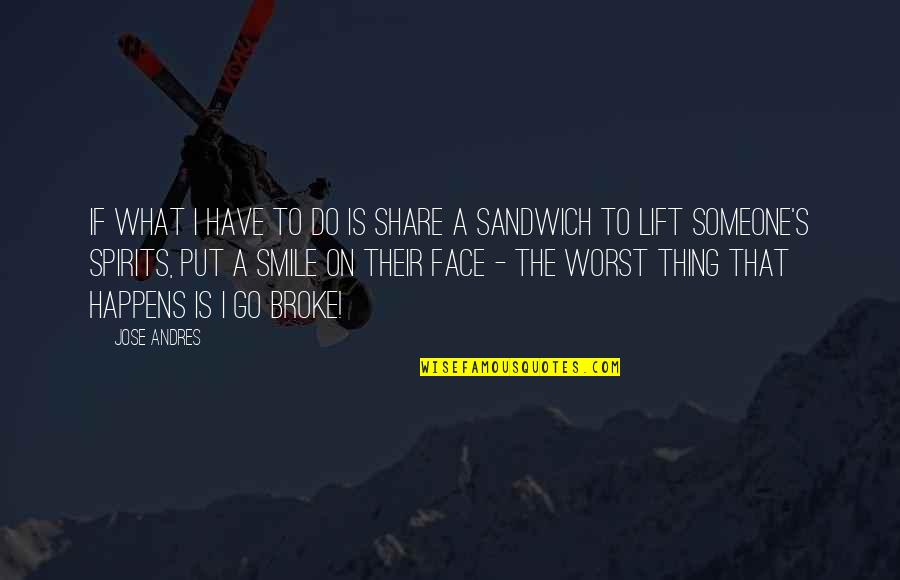 If what I have to do is share a sandwich to lift someone's spirits, put a smile on their face - the worst thing that happens is I go broke! —
Jose Andres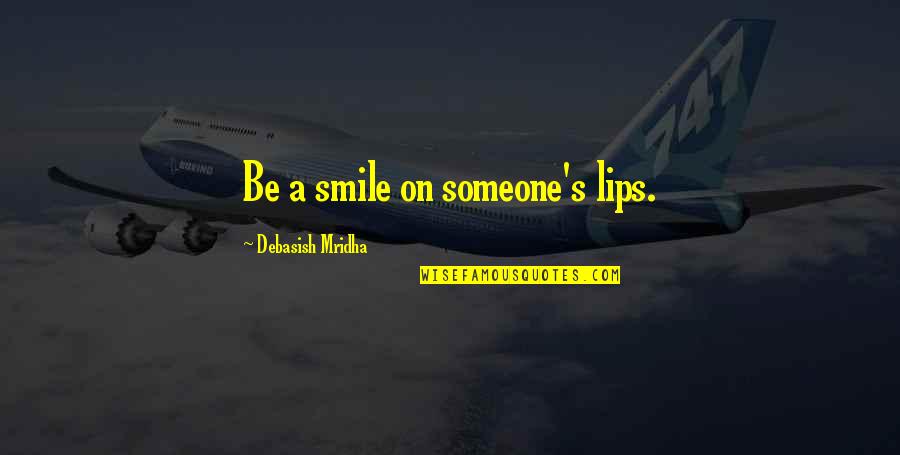 Be a smile on someone's lips. —
Debasish Mridha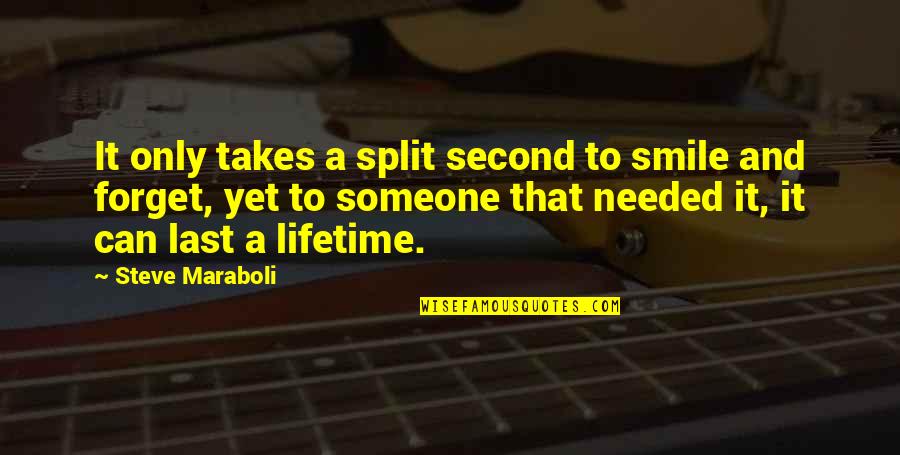 It only takes a split second to smile and forget, yet to someone that needed it, it can last a lifetime. —
Steve Maraboli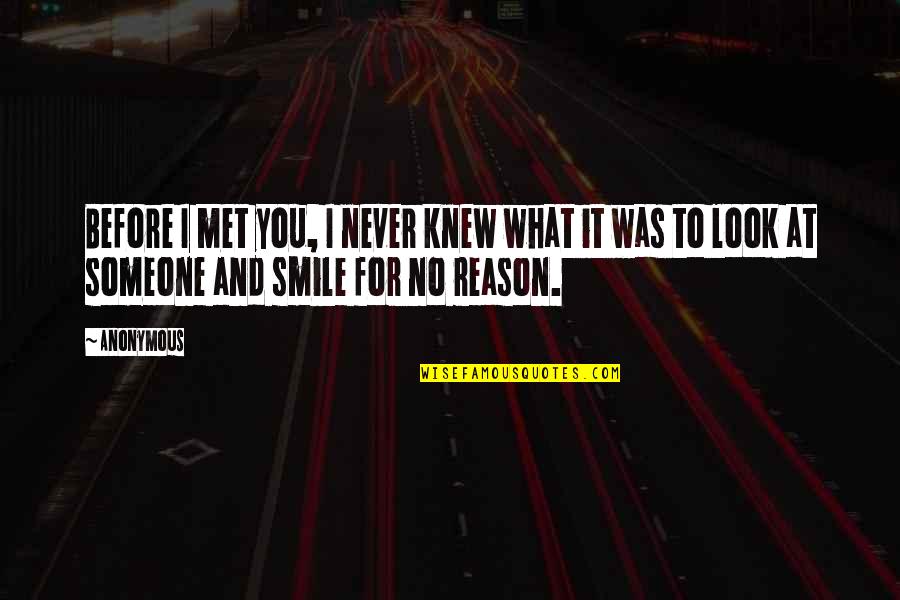 Before I met you, I never knew what it was to look at someone and smile for no reason. —
Anonymous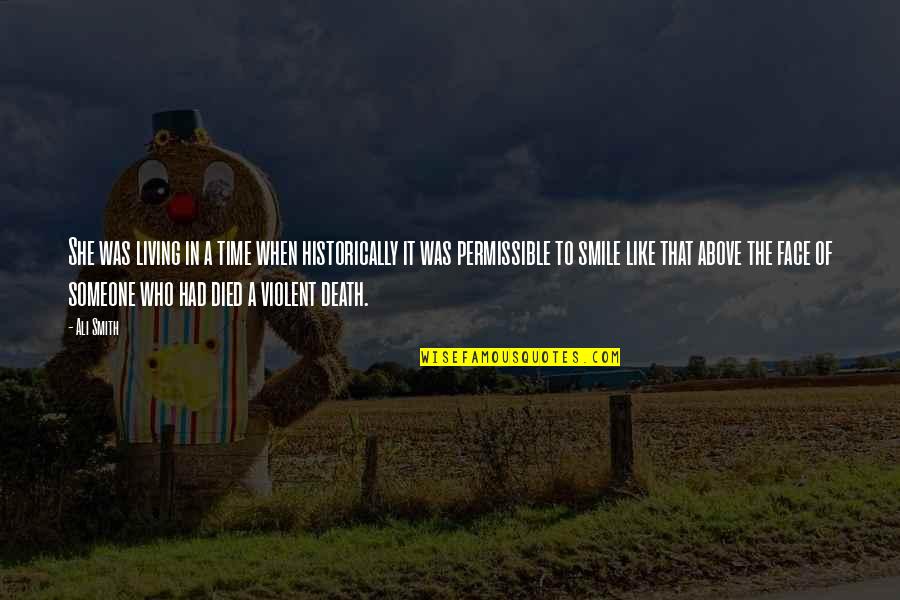 She was living in a time when historically it was permissible to smile like that above the face of someone who had died a violent death. —
Ali Smith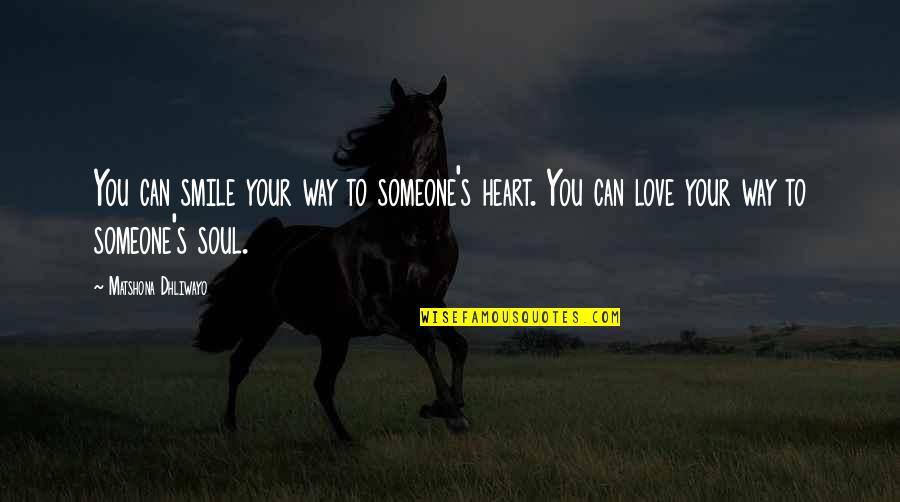 You can smile your way to someone's heart. You can love your way to someone's soul. —
Matshona Dhliwayo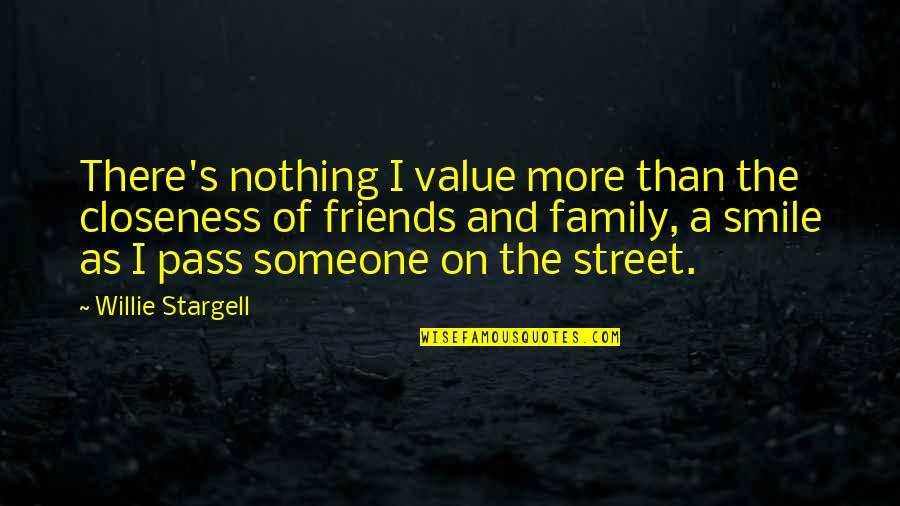 There's nothing I value more than the closeness of friends and family, a smile as I pass someone on the street. —
Willie Stargell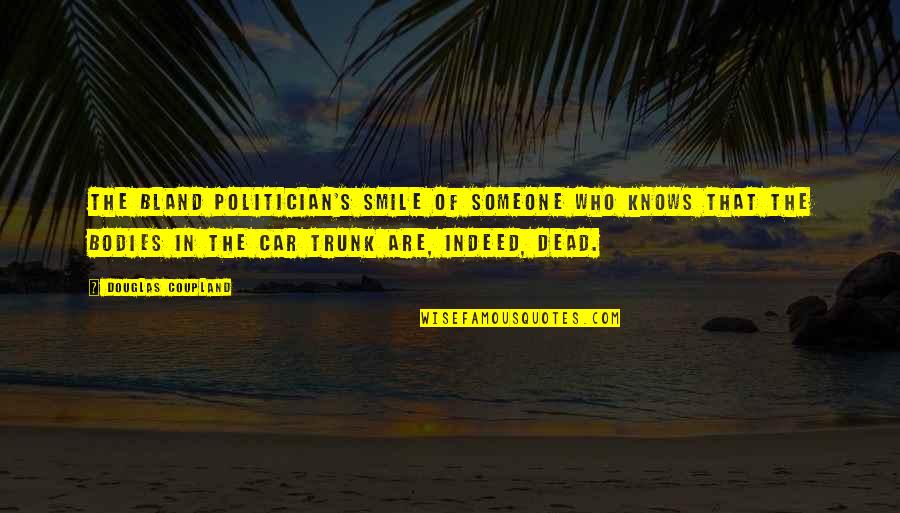 The bland politician's smile of someone who knows that the bodies in the car trunk are, indeed, dead. —
Douglas Coupland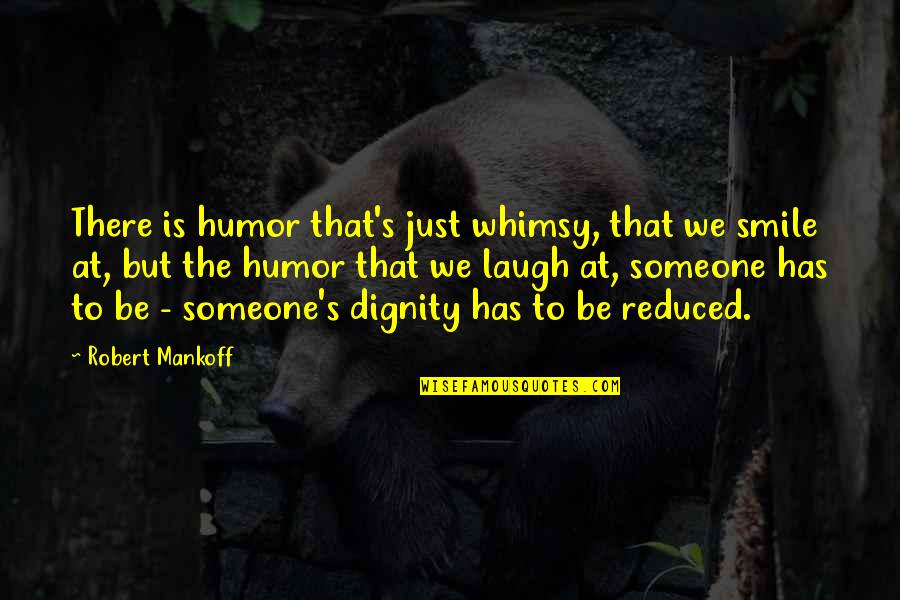 There is humor that's just whimsy, that we smile at, but the humor that we laugh at, someone has to be - someone's dignity has to be reduced. —
Robert Mankoff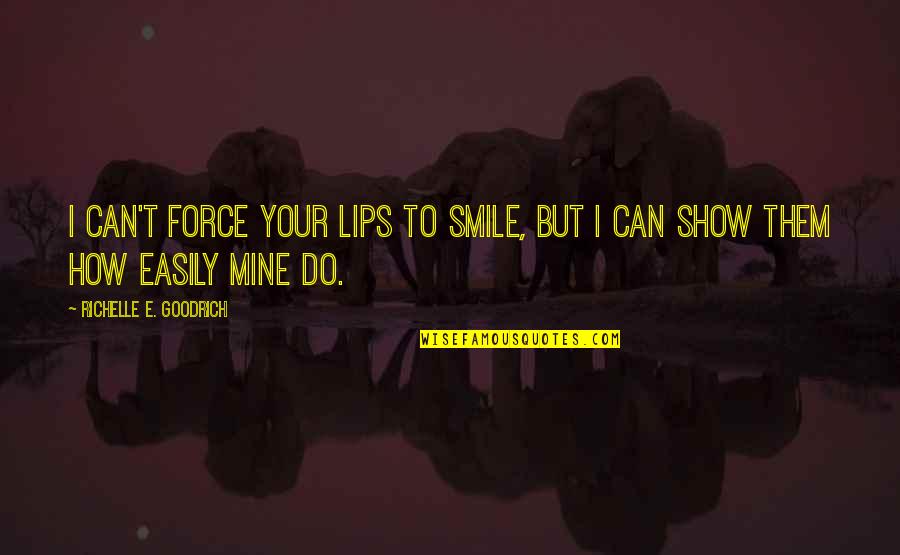 I can't force your lips to smile, but I can show them how easily mine do. —
Richelle E. Goodrich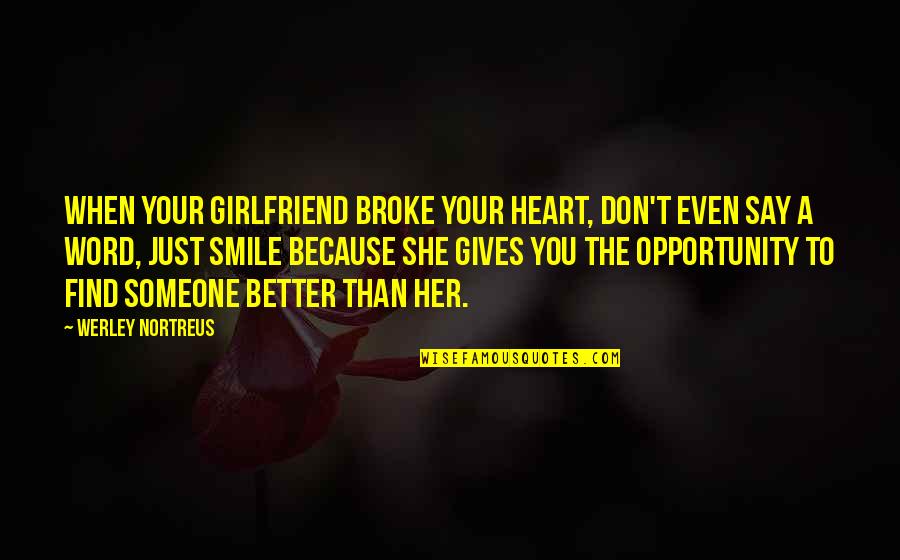 When your girlfriend broke your heart, don't even say a word, just smile because she gives you the opportunity to find someone better than her. —
Werley Nortreus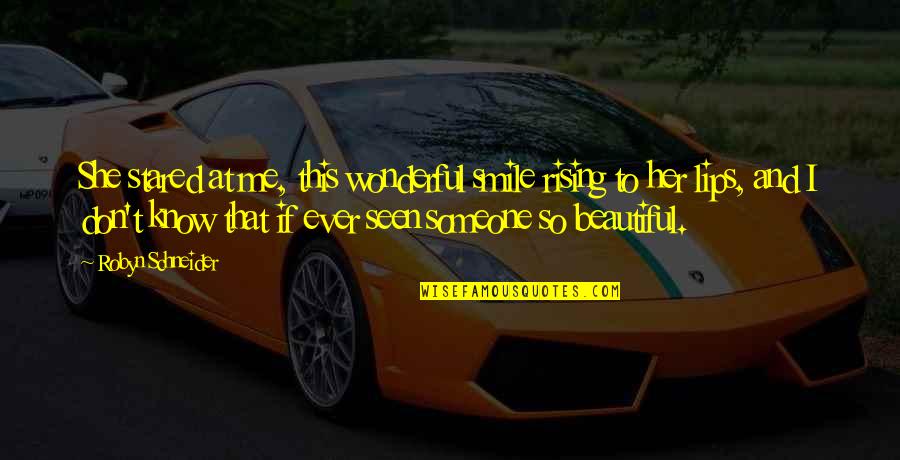 She stared at me, this wonderful smile rising to her lips, and I don't know that if ever seen someone so beautiful. —
Robyn Schneider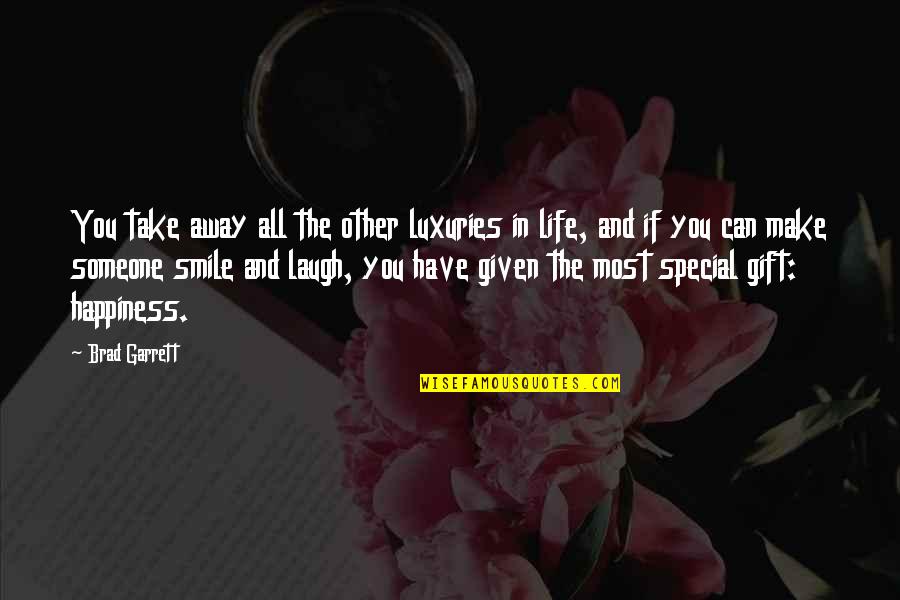 You take away all the other luxuries in life, and if you can make someone smile and laugh, you have given the most special gift: happiness. —
Brad Garrett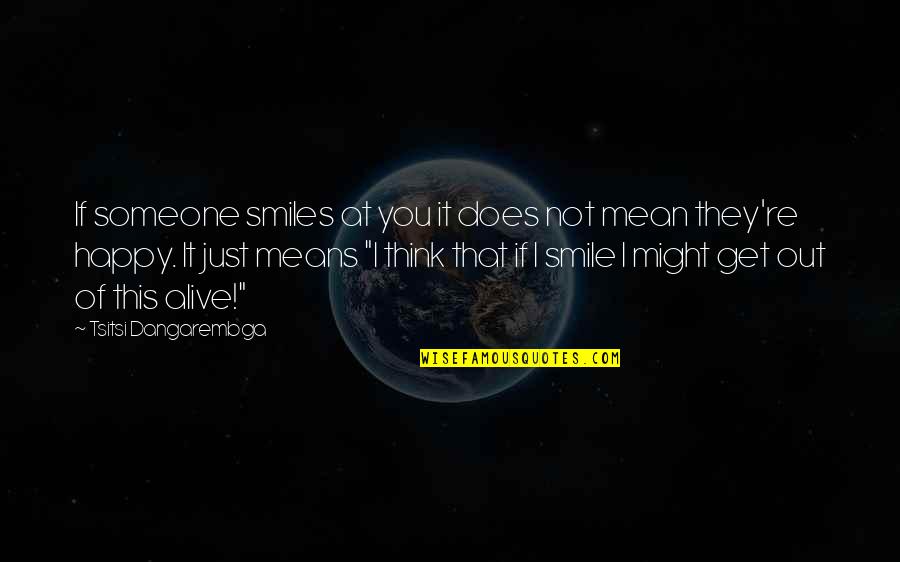 If someone smiles at you it does not mean they're happy. It just means "I think that if I smile I might get out of this alive!" —
Tsitsi Dangarembga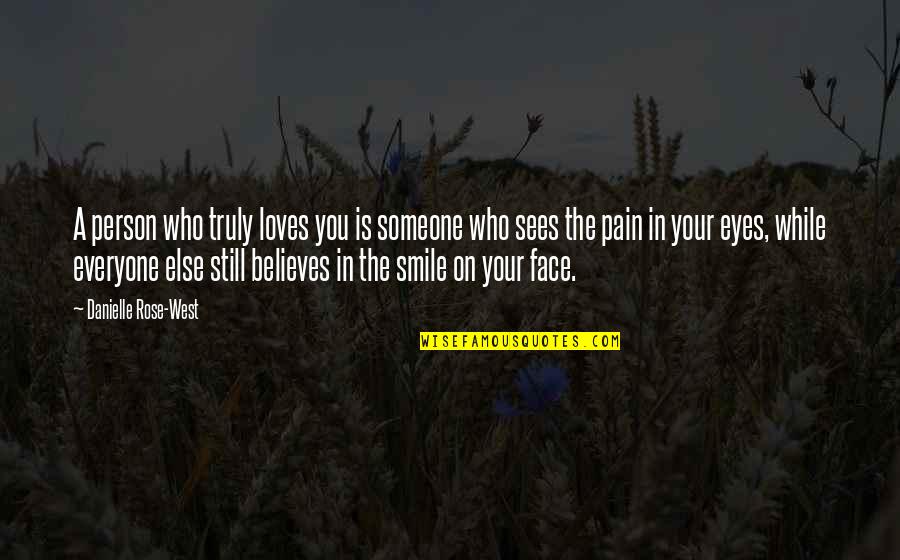 A person who truly loves you is someone who sees the pain in your eyes, while everyone else still believes in the smile on your face. —
Danielle Rose-West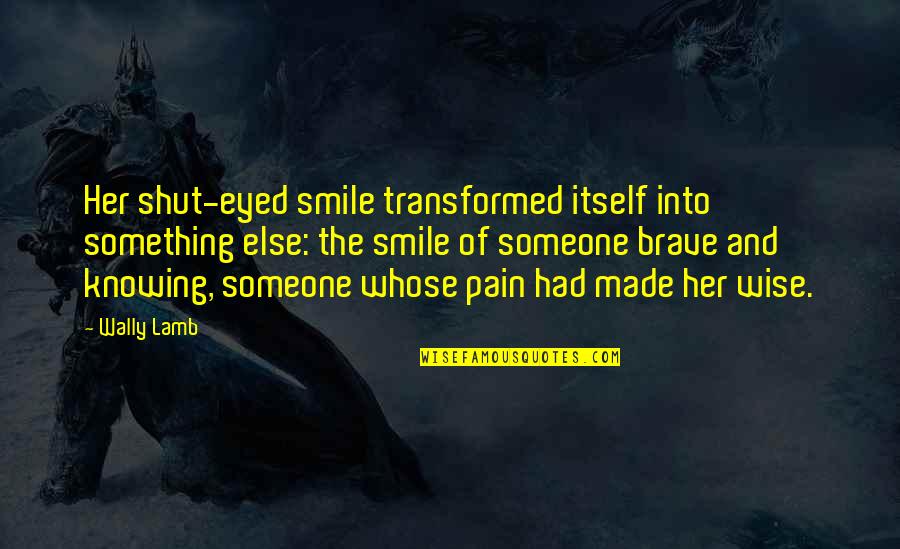 Her shut-eyed smile transformed itself into something else: the smile of someone brave and knowing, someone whose pain had made her wise. —
Wally Lamb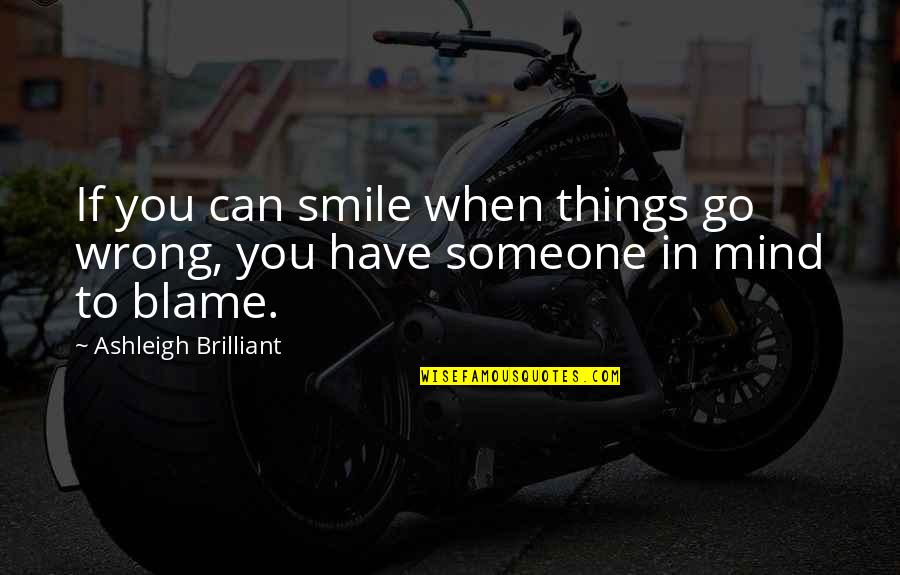 If you can smile when things go wrong, you have someone in mind to blame. —
Ashleigh Brilliant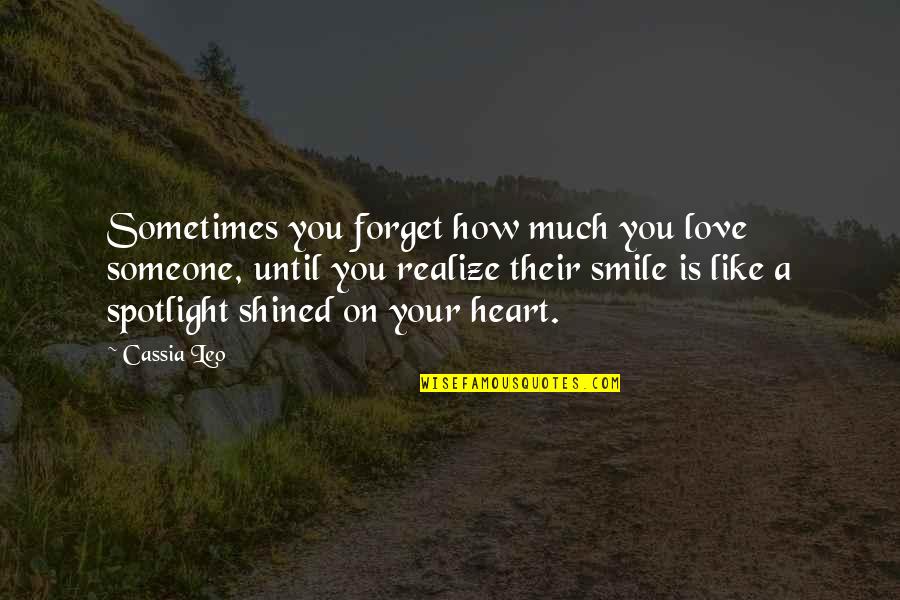 Sometimes you forget how much you love someone, until you realize their smile is like a spotlight shined on your heart. —
Cassia Leo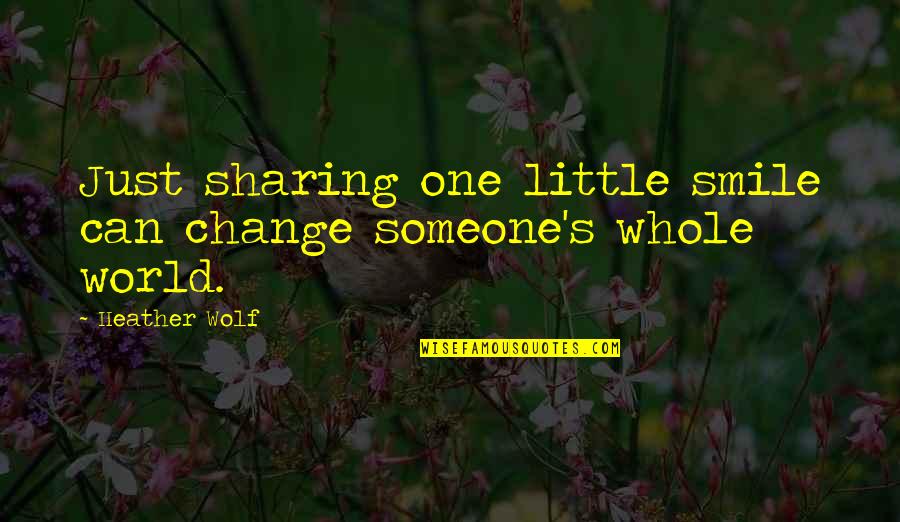 Just sharing one little smile can change someone's whole world. —
Heather Wolf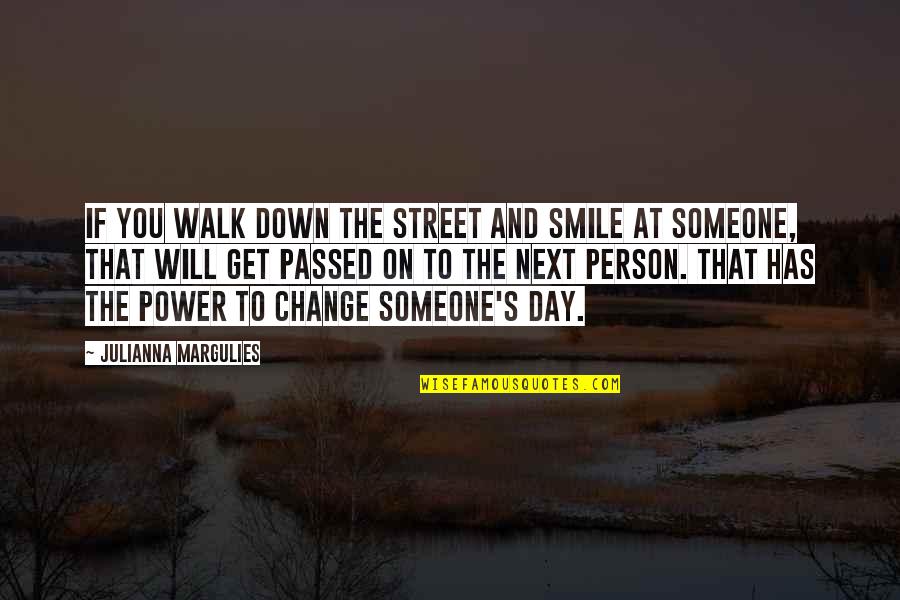 If you walk down the street and smile at someone, that will get passed on to the next person. That has the power to change someone's day. —
Julianna Margulies
I'd take your tears over someone else's smile any day. I just want to be wherever you are. Even if that's crying on the bathroom floor. —
Jeannine Allison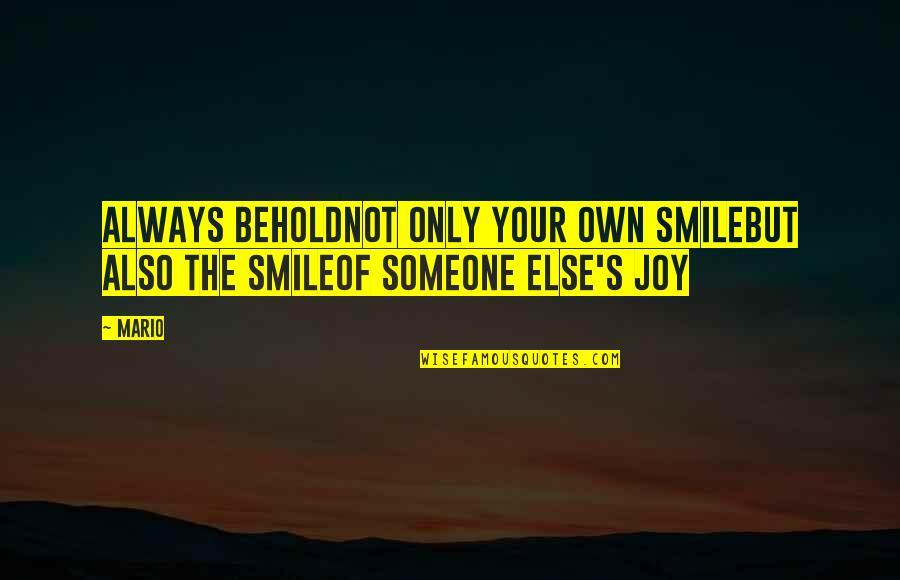 Always behold
not only your own smile
but also the smile
of someone else's joy —
Mario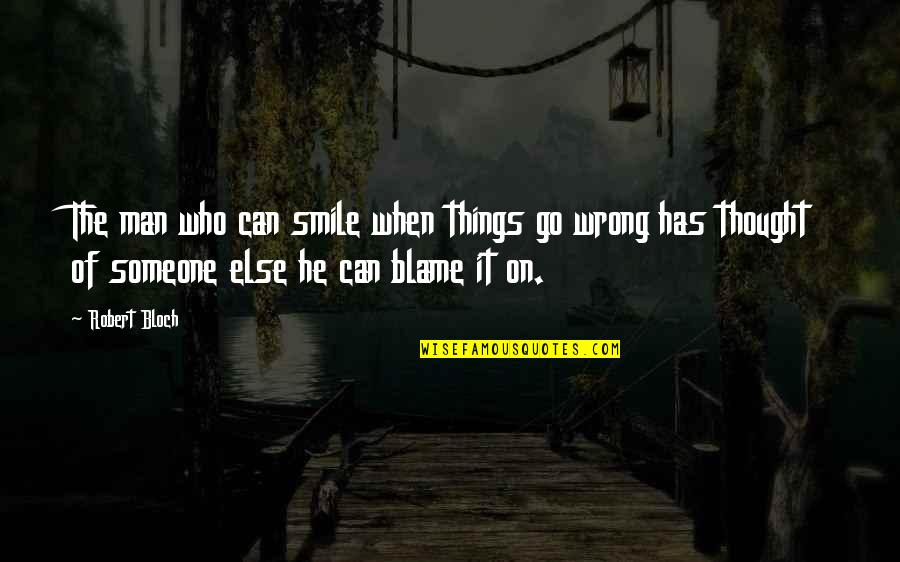 The man who can smile when things go wrong has thought of someone else he can blame it on. —
Robert Bloch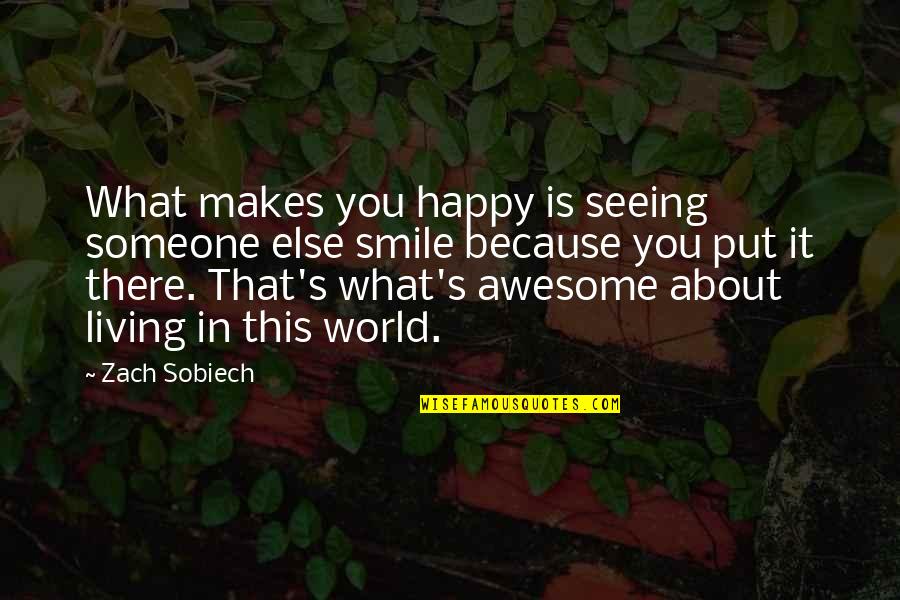 What makes you happy is seeing someone else smile because you put it there. That's what's awesome about living in this world. —
Zach Sobiech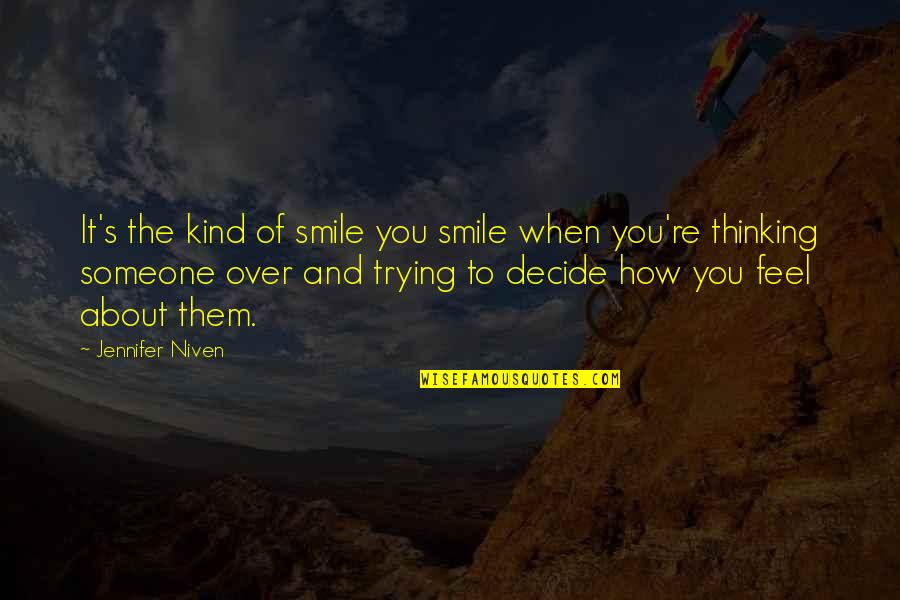 It's the kind of smile you smile when you're thinking someone over and trying to decide how you feel about them. —
Jennifer Niven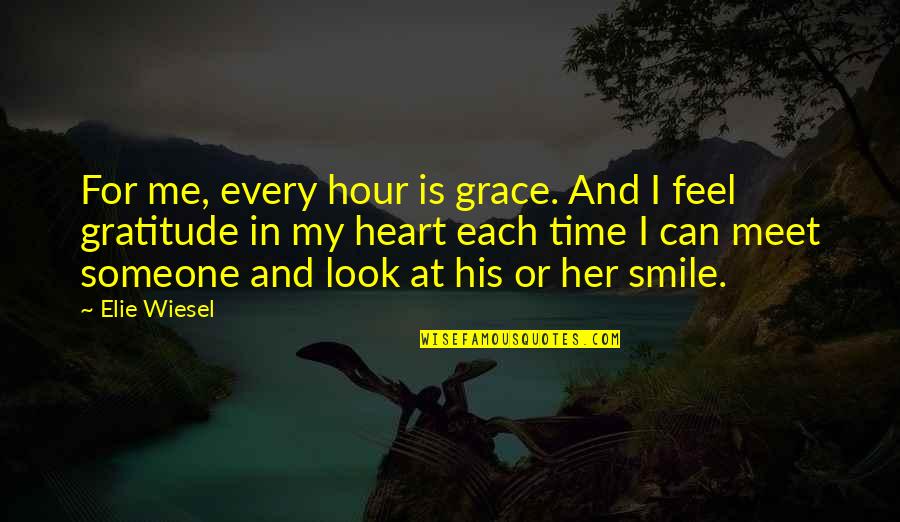 For me, every hour is grace. And I feel gratitude in my heart each time I can meet someone and look at his or her smile. —
Elie Wiesel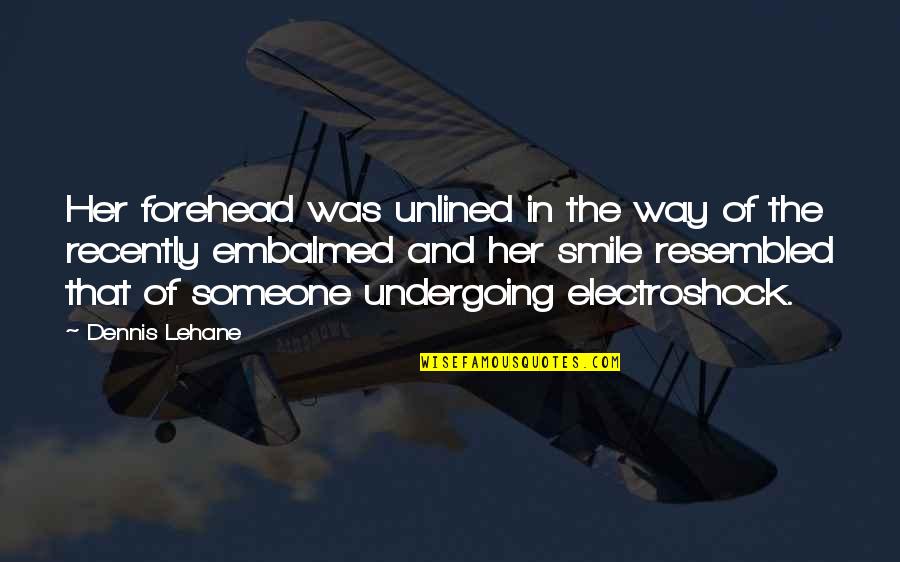 Her forehead was unlined in the way of the recently embalmed and her smile resembled that of someone undergoing electroshock. —
Dennis Lehane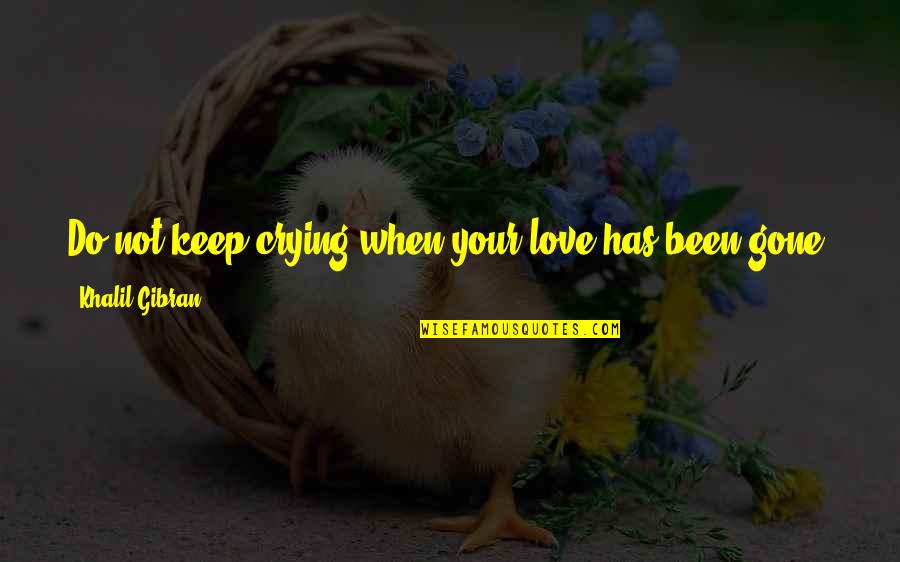 Do not keep crying when your love has been gone. You only need Smile because he had been given you the opportunity to meet someone who is better. —
Khalil Gibran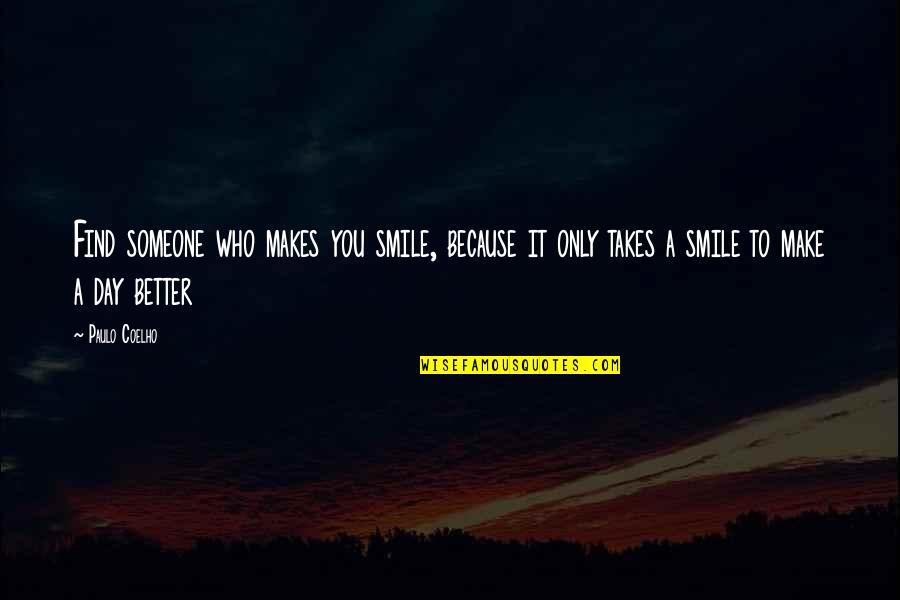 Find someone who makes you smile, because it only takes a smile to make a day better —
Paulo Coelho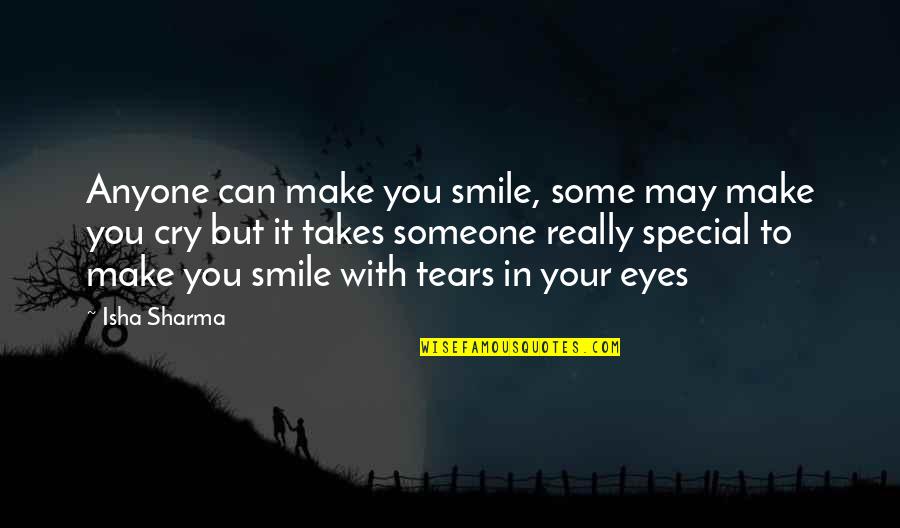 Anyone can make you smile, some may make you cry but it takes someone really special to make you smile with tears in your eyes —
Isha Sharma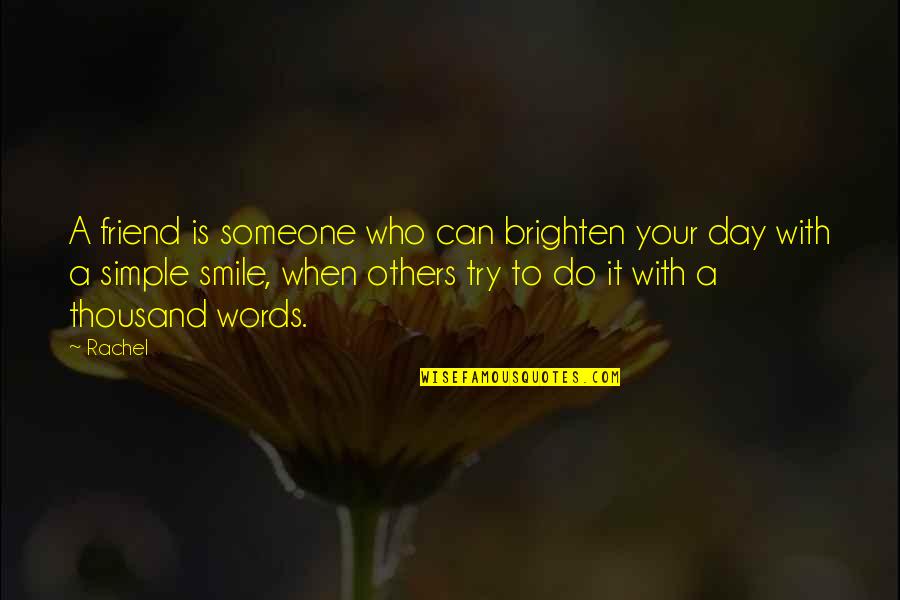 A friend is someone who can brighten your day with a simple smile, when others try to do it with a thousand words. —
Rachel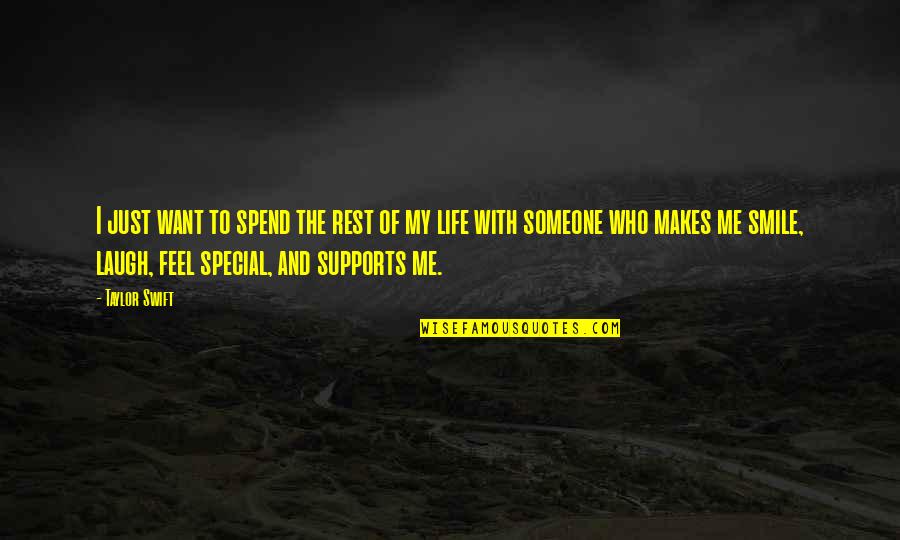 I just want to spend the rest of my life with someone who makes me smile, laugh, feel special, and supports me. —
Taylor Swift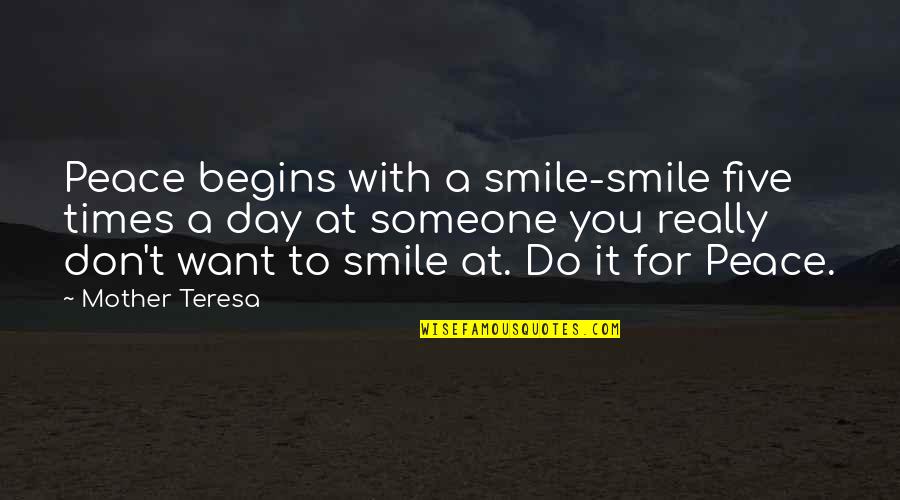 Peace begins with a smile-smile five times a day at someone you really don't want to smile at. Do it for Peace. —
Mother Teresa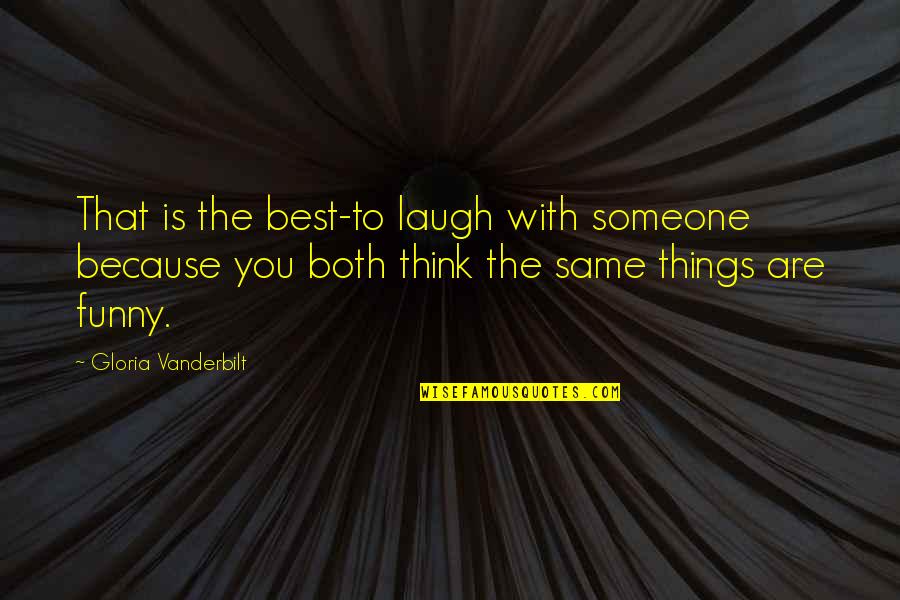 That is the best-to laugh with someone because you both think the same things are funny. —
Gloria Vanderbilt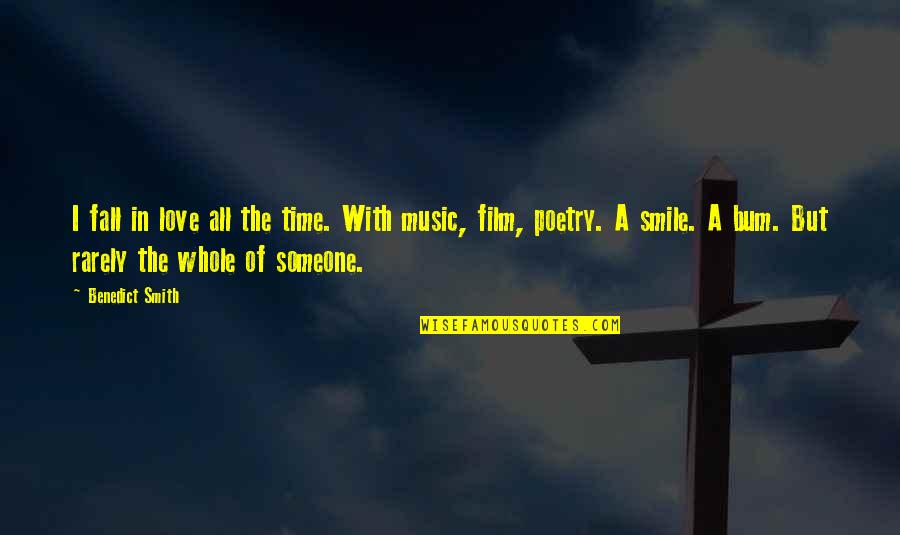 I fall in love all the time. With music, film, poetry. A smile. A bum. But rarely the whole of someone. —
Benedict Smith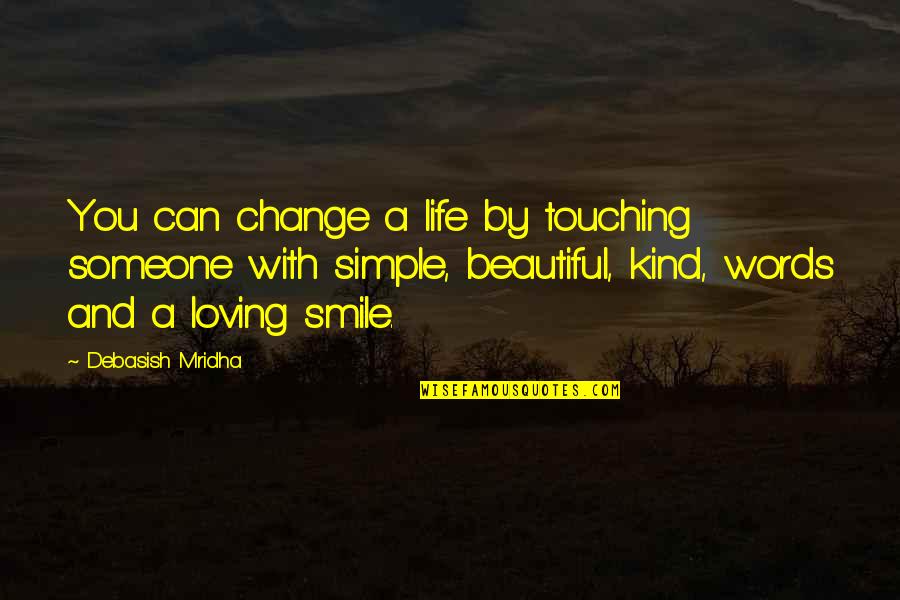 You can change a life by touching someone with simple, beautiful, kind, words and a loving smile. —
Debasish Mridha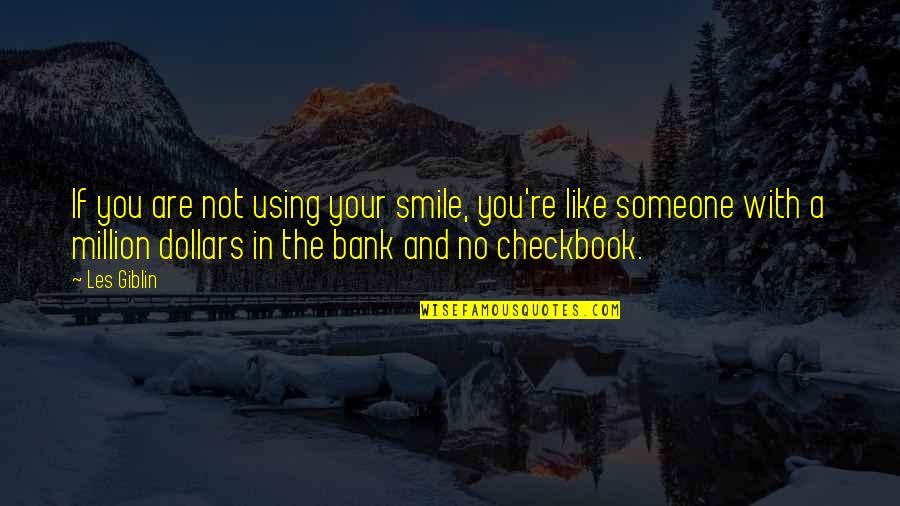 If you are not using your smile, you're like someone with a million dollars in the bank and no checkbook. —
Les Giblin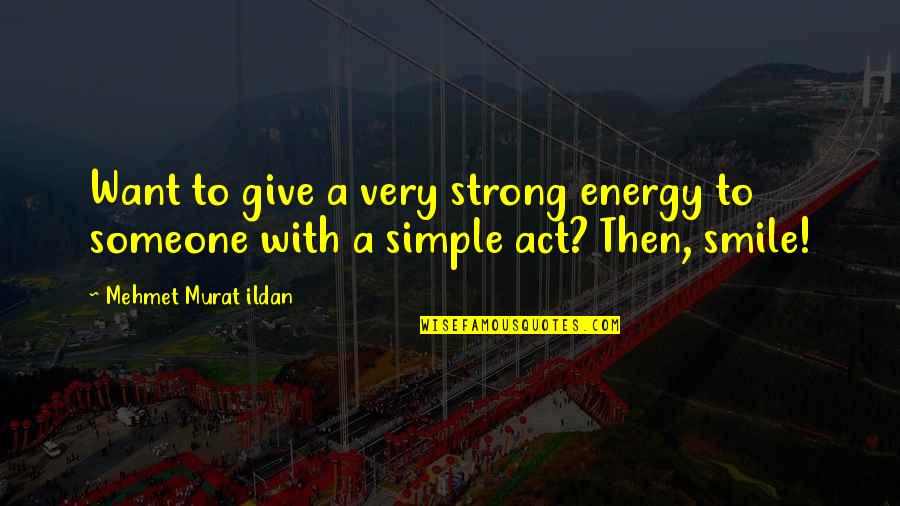 Want to give a very strong energy to someone with a simple act? Then, smile! —
Mehmet Murat Ildan