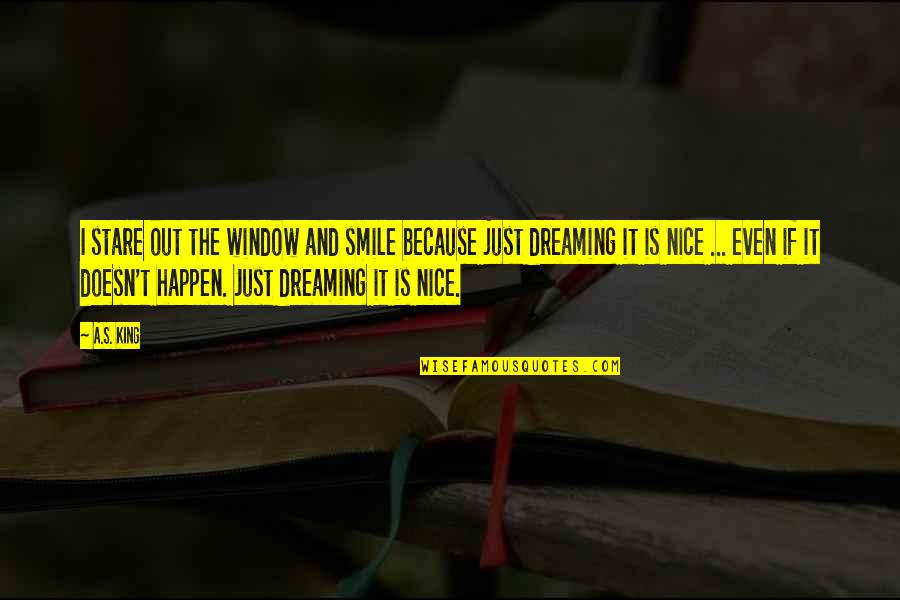 I stare out the window and smile because just dreaming it is nice ... even if it doesn't happen. Just dreaming it is nice.
—
A.S. King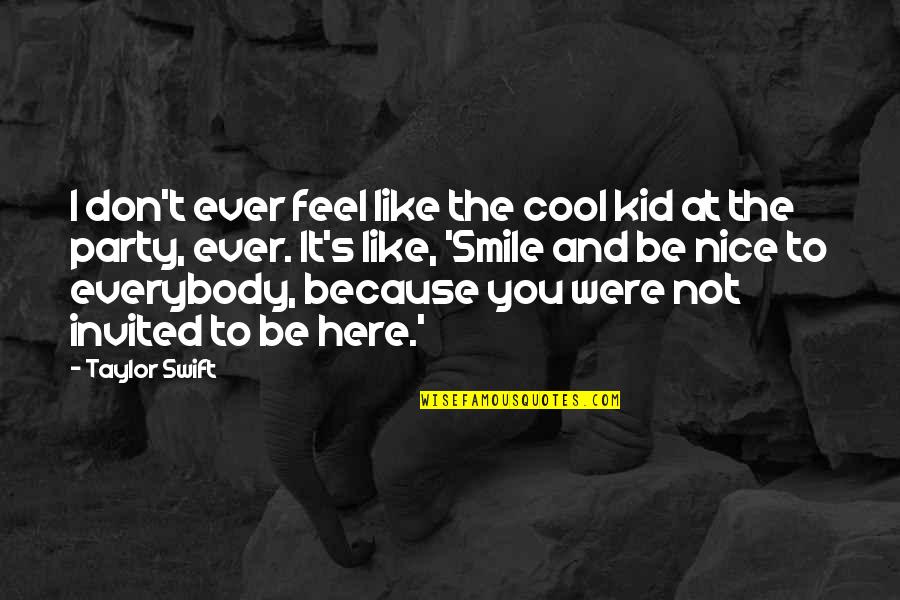 I don't ever feel like the cool kid at the party, ever. It's like, 'Smile and be nice to everybody, because you were not invited to be here.'
—
Taylor Swift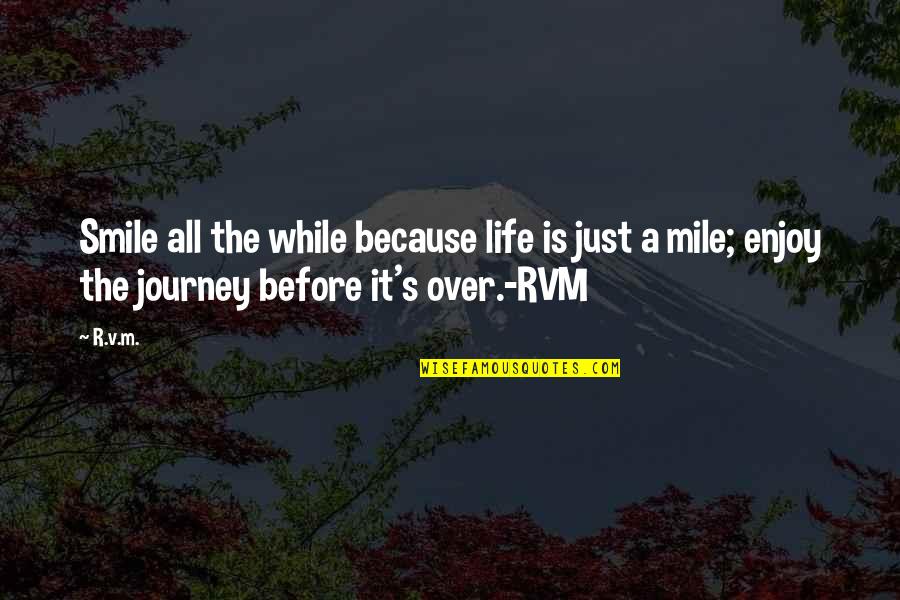 Smile all the while because life is just a mile; enjoy the journey before it's over.-RVM
—
R.v.m.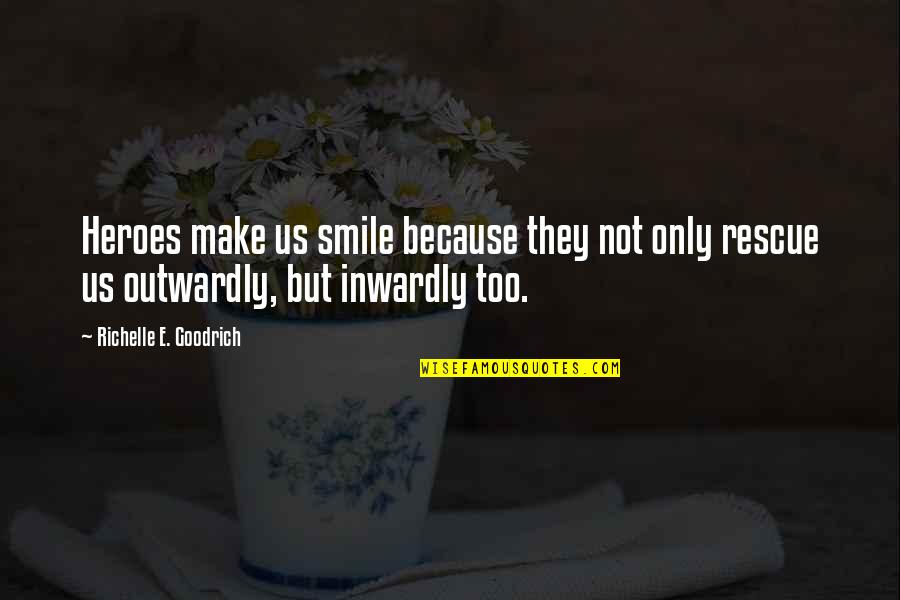 Heroes make us smile because they not only rescue us outwardly, but inwardly too.
—
Richelle E. Goodrich
Always think about your future with a smile on your face, because your thoughts will eventually become your future.
—
Lilly Ghalichi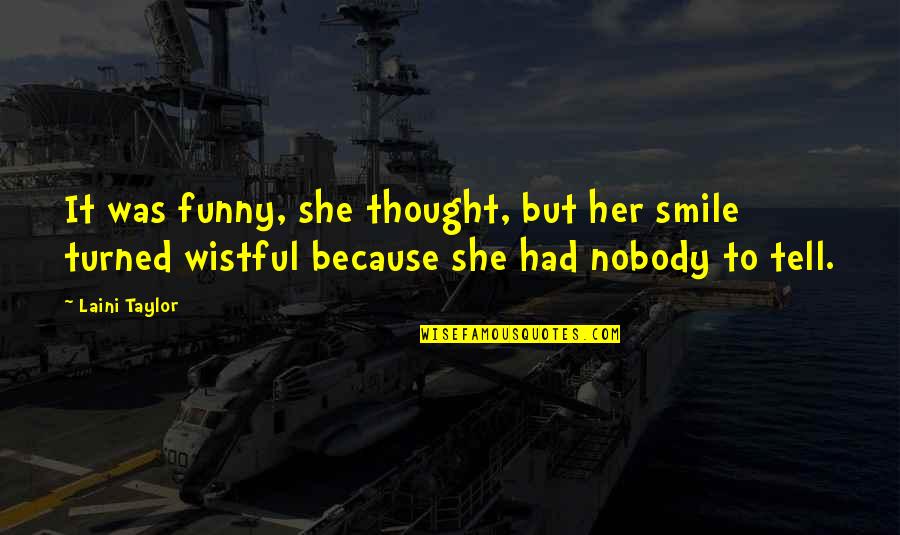 It was funny, she thought, but her smile turned wistful because she had nobody to tell.
—
Laini Taylor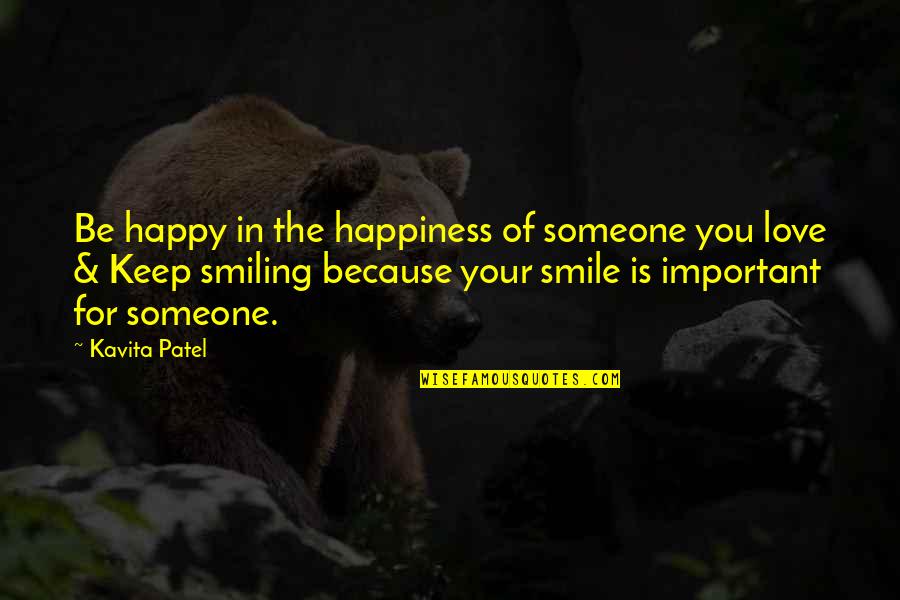 Be happy in the happiness of someone you love & Keep smiling because your smile is important for someone.
—
Kavita Patel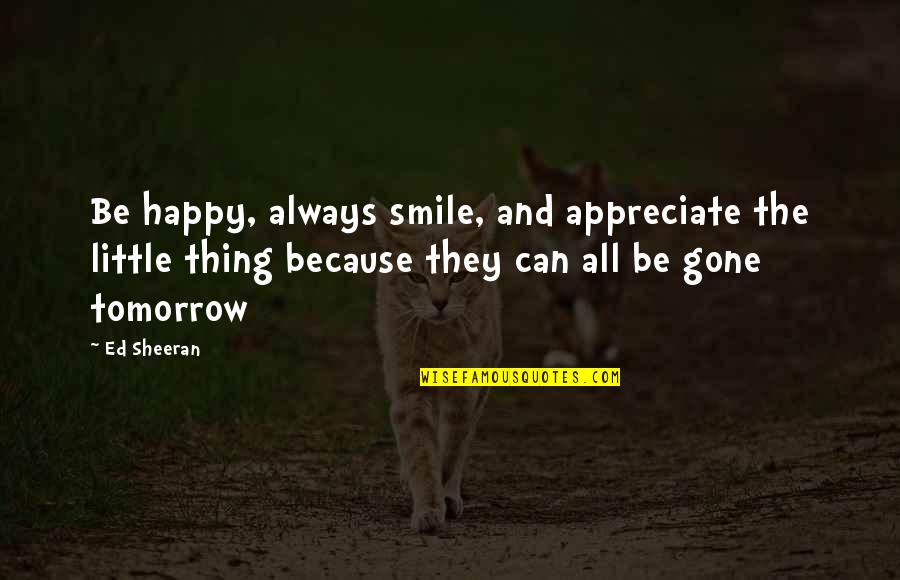 Be happy, always smile, and appreciate the little thing because they can all be gone tomorrow
—
Ed Sheeran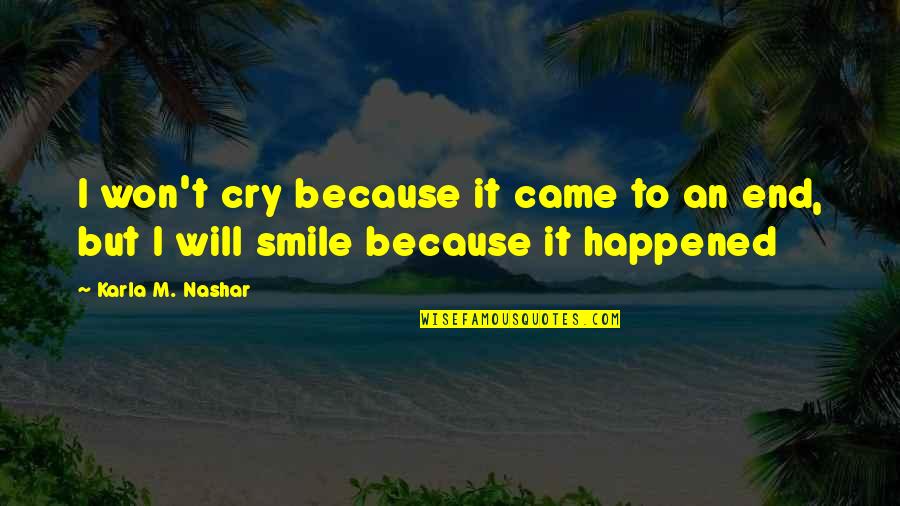 I won't cry because it came to an end, but I will smile because it happened
—
Karla M. Nashar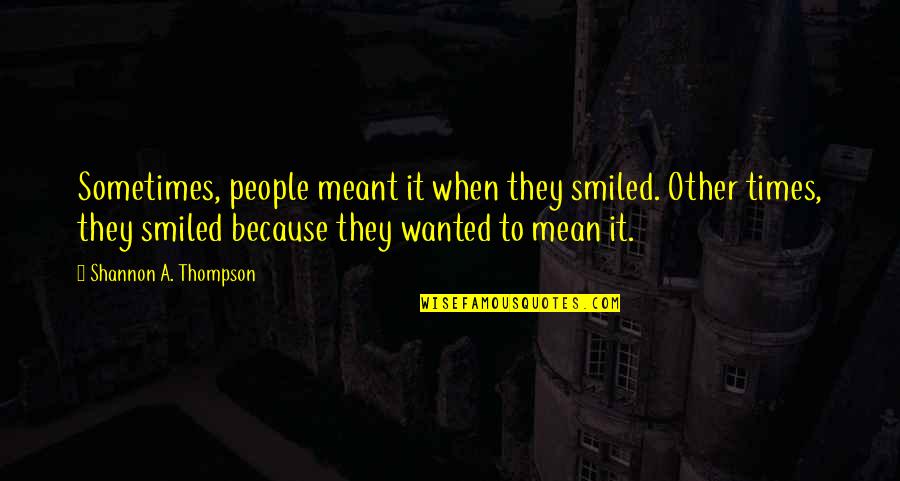 Sometimes, people meant it when they smiled. Other times, they smiled because they wanted to mean it.
—
Shannon A. Thompson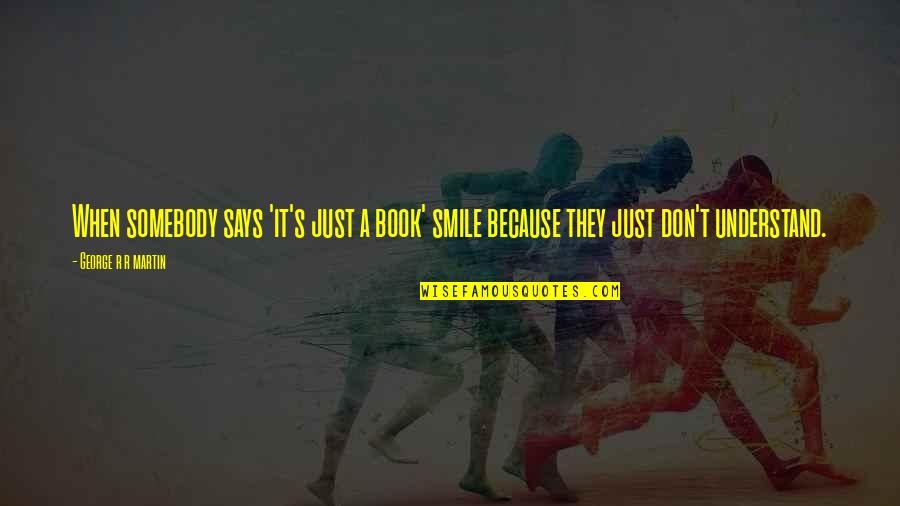 When somebody says 'it's just a book' smile because they just don't understand.
—
George R R Martin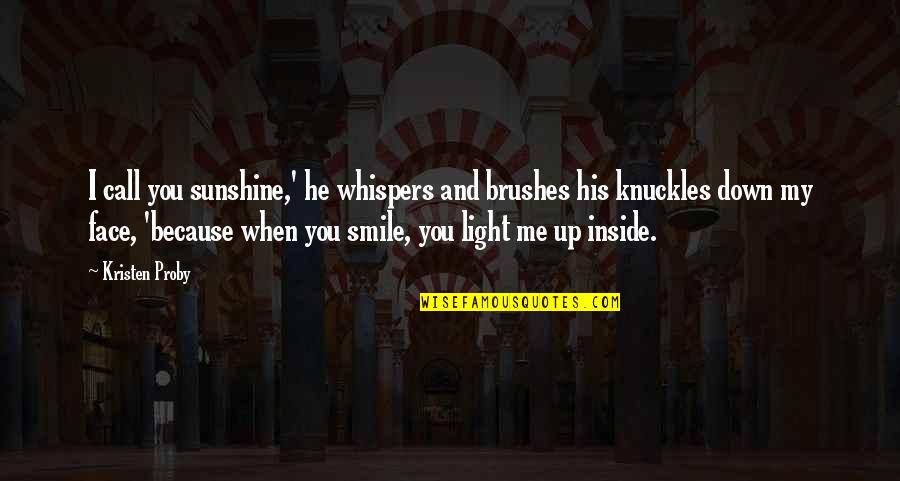 I call you sunshine,' he whispers and brushes his knuckles down my face, 'because when you smile, you light me up inside.
—
Kristen Proby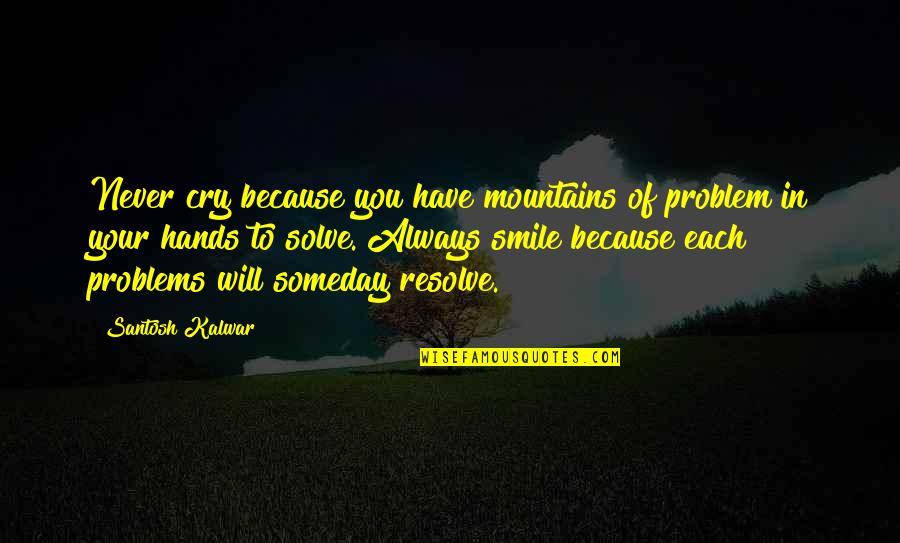 Never cry because you have mountains of problem in your hands to solve. Always smile because each problems will someday resolve.
—
Santosh Kalwar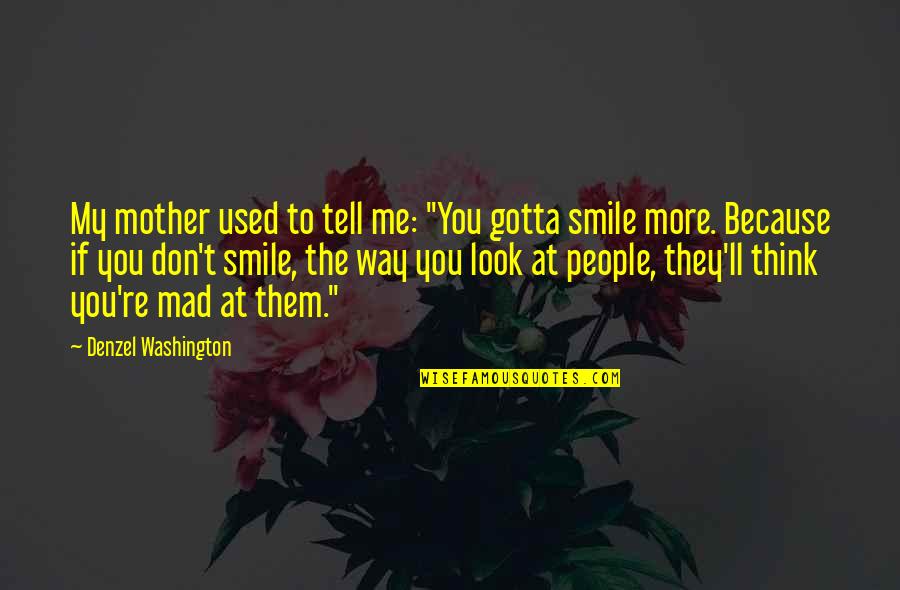 My mother used to tell me: "You gotta smile more. Because if you don't smile, the way you look at people, they'll think you're mad at them." —
Denzel Washington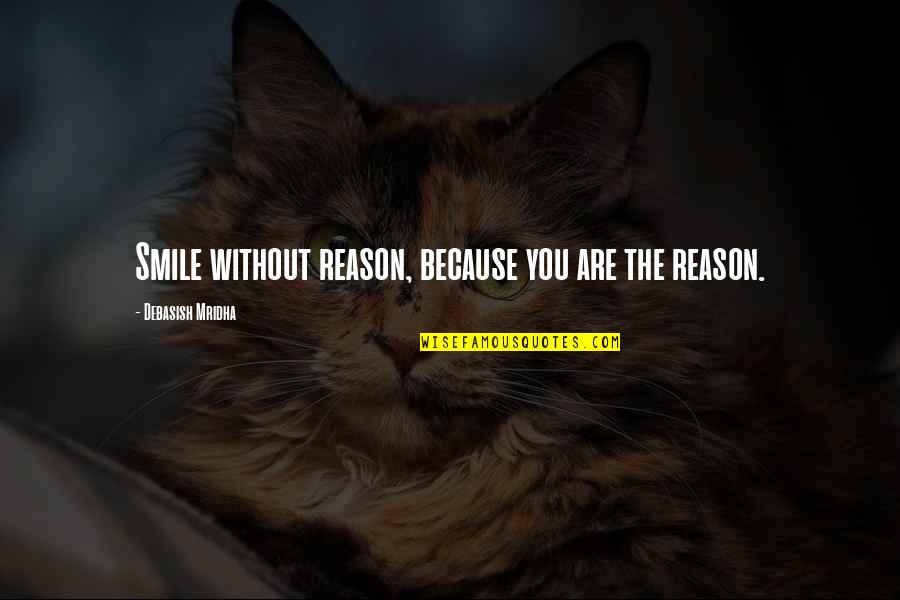 Smile without reason, because you are the reason. —
Debasish Mridha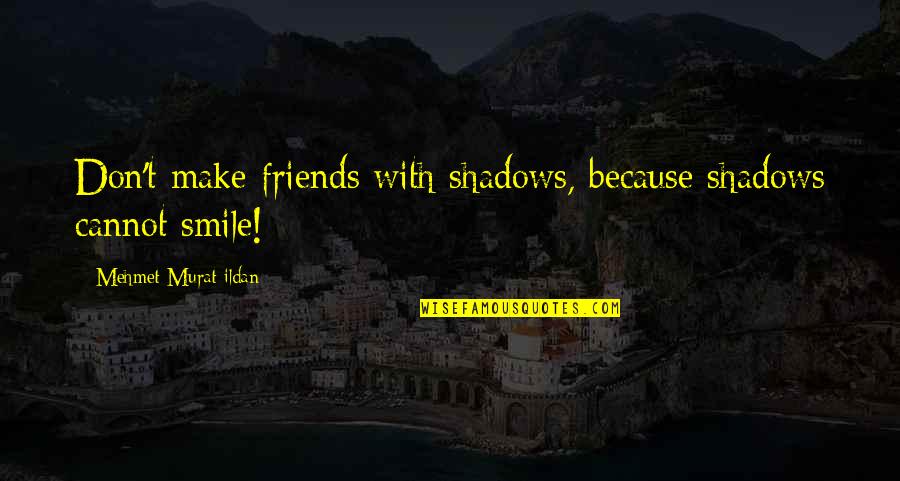 Don't make friends with shadows, because shadows cannot smile! —
Mehmet Murat Ildan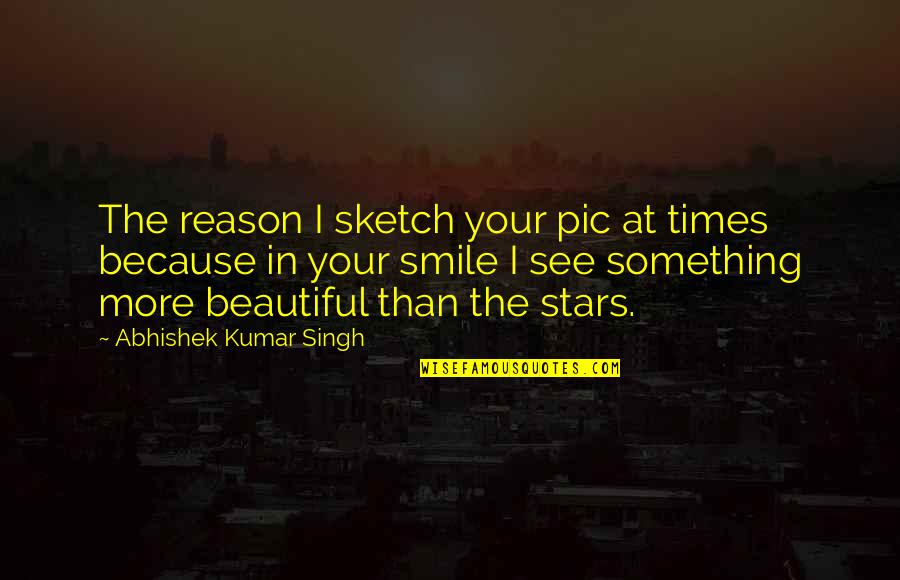 The reason I sketch your pic at times because in your smile I see something more beautiful than the stars. —
Abhishek Kumar Singh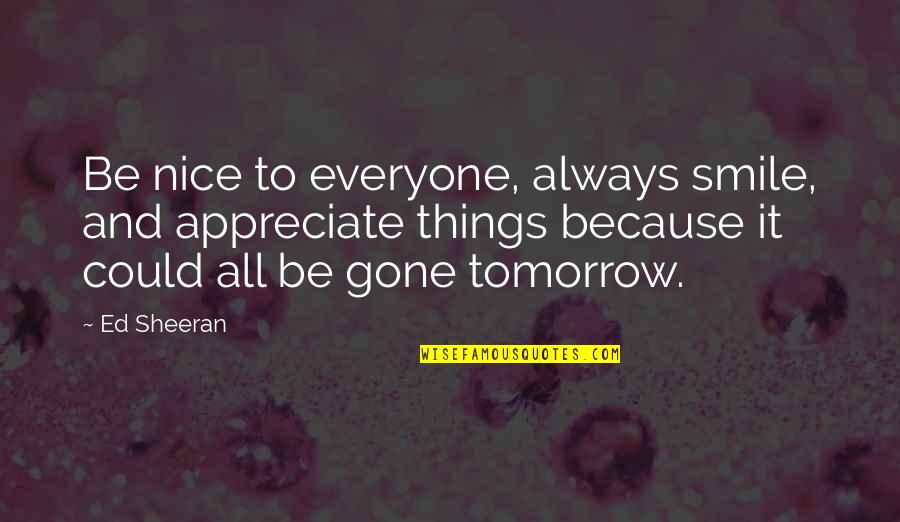 Be nice to everyone, always smile, and appreciate things because it could all be gone tomorrow. —
Ed Sheeran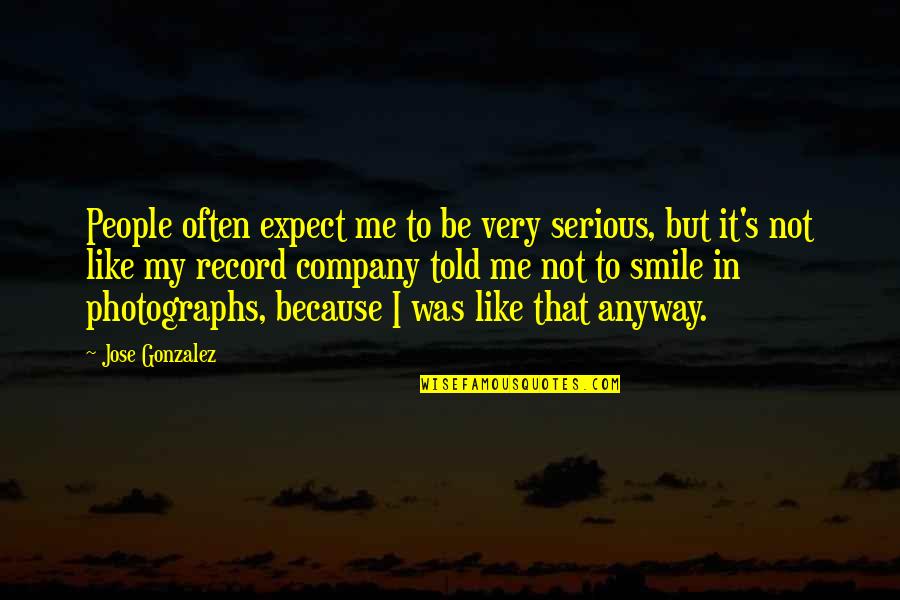 People often expect me to be very serious, but it's not like my record company told me not to smile in photographs, because I was like that anyway. —
Jose Gonzalez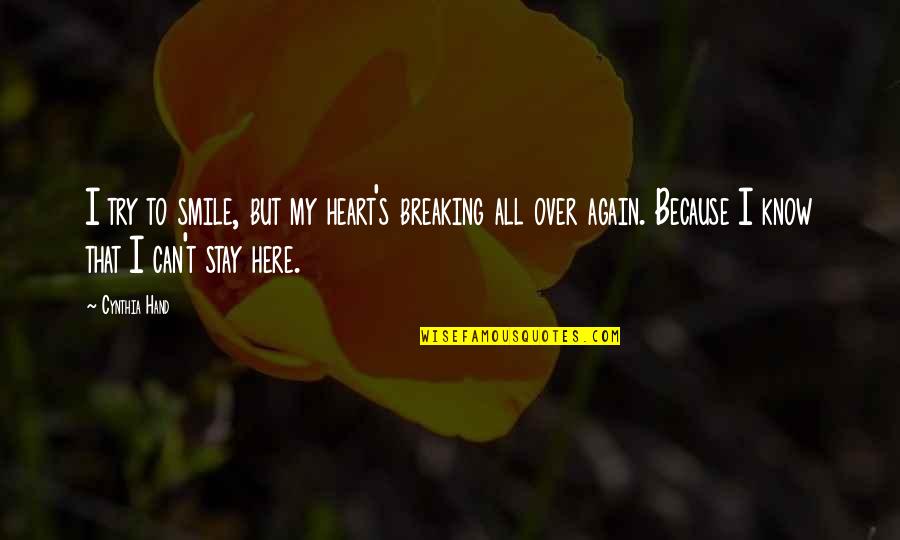 I try to smile, but my heart's breaking all over again. Because I know that I can't stay here. —
Cynthia Hand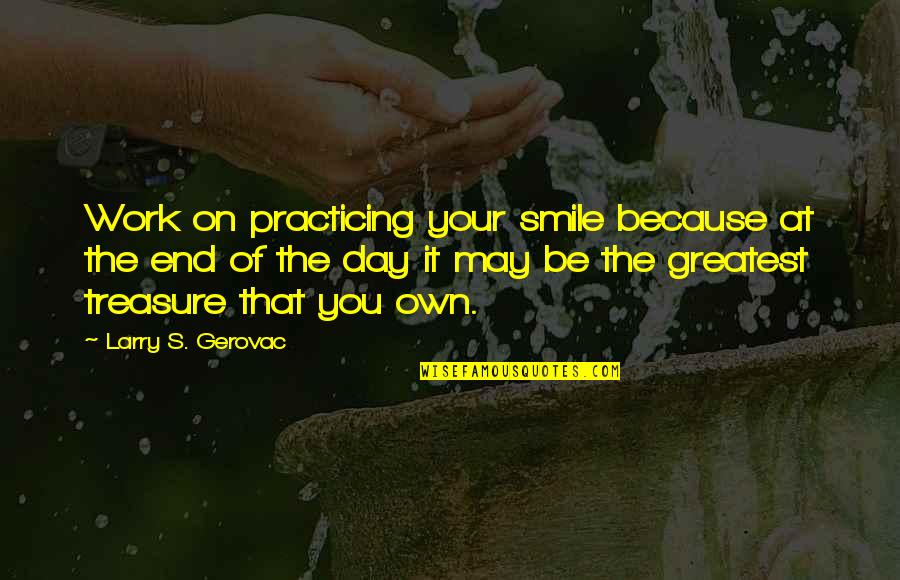 Work on practicing your smile because at the end of the day it may be the greatest treasure that you own. —
Larry S. Gerovac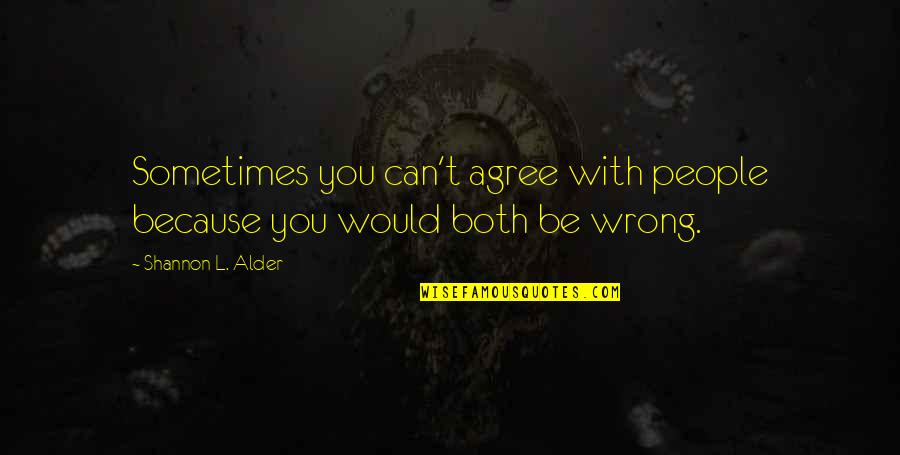 Sometimes you can't agree with people because you would both be wrong. —
Shannon L. Alder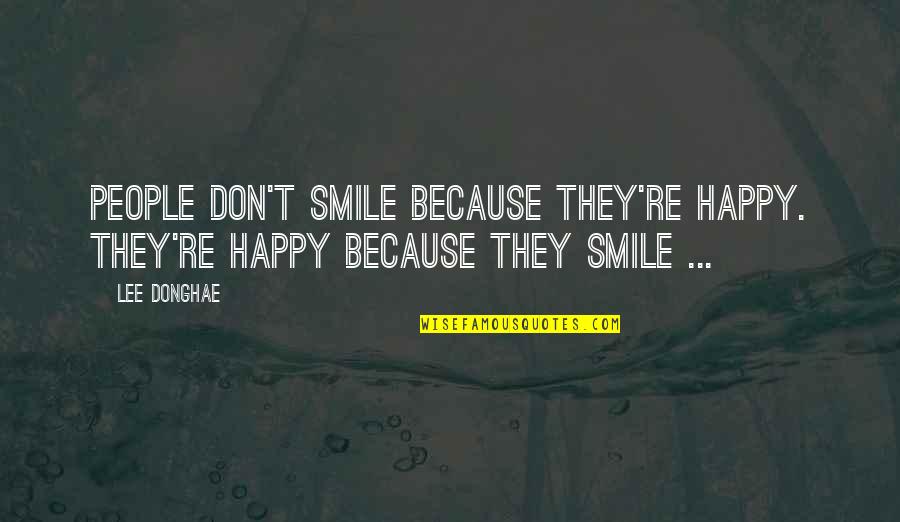 People don't smile because they're happy. They're happy because they smile ... —
Lee Donghae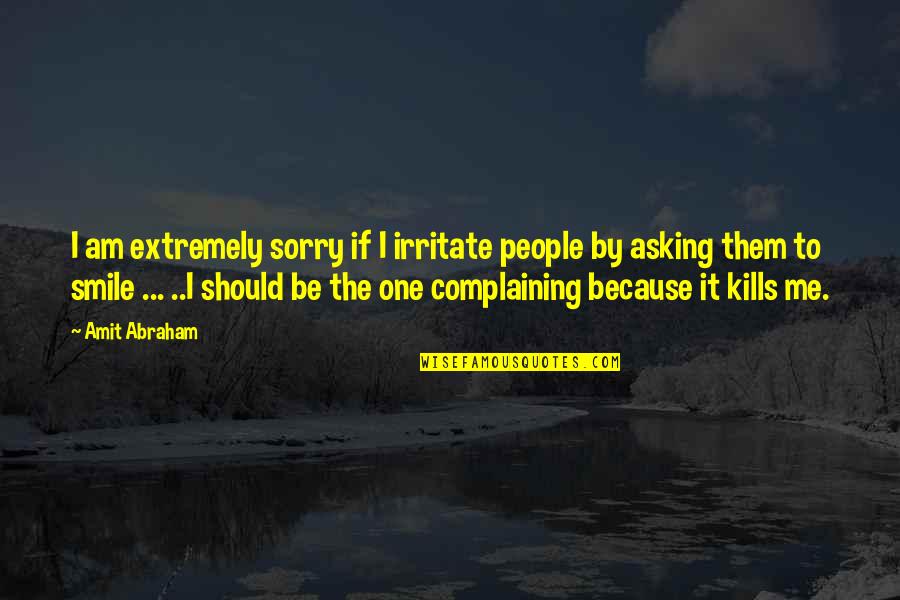 I am extremely sorry if I irritate people by asking them to smile ... ..I should be the one complaining because it kills me. —
Amit Abraham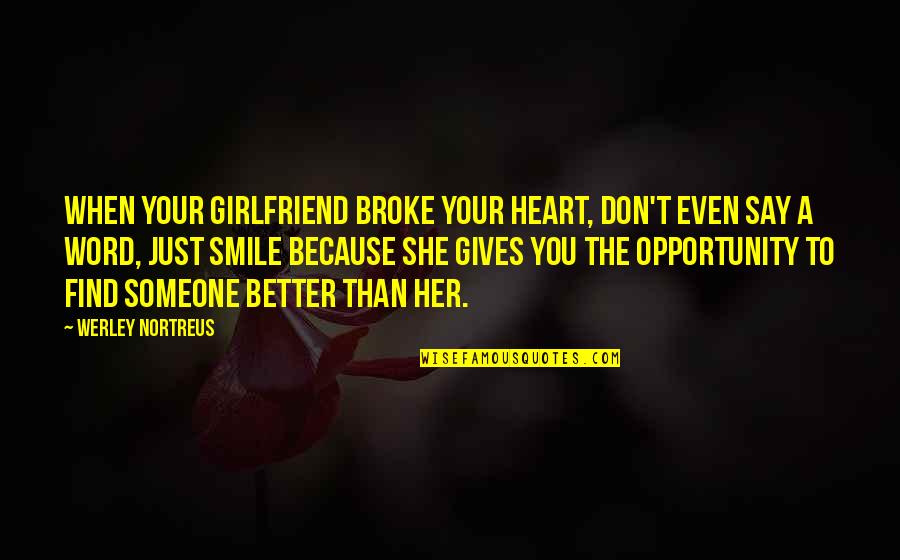 When your girlfriend broke your heart, don't even say a word, just smile because she gives you the opportunity to find someone better than her. —
Werley Nortreus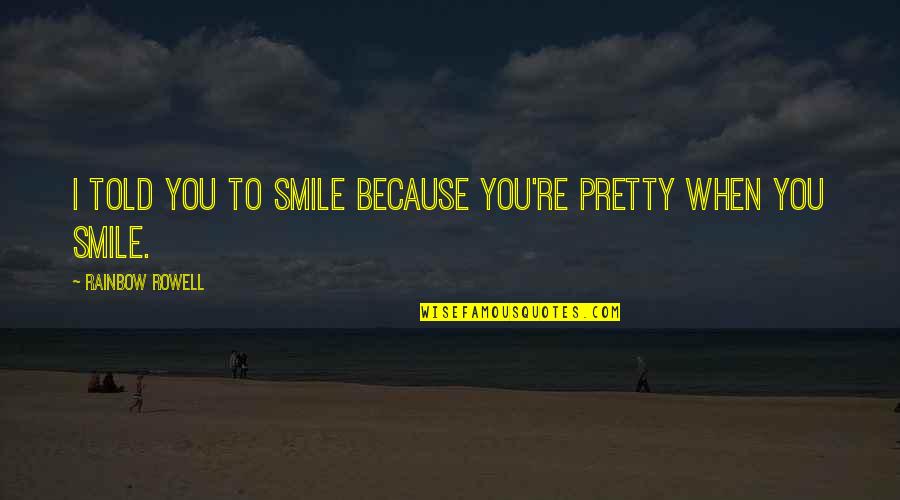 I told you to smile because you're pretty when you smile. —
Rainbow Rowell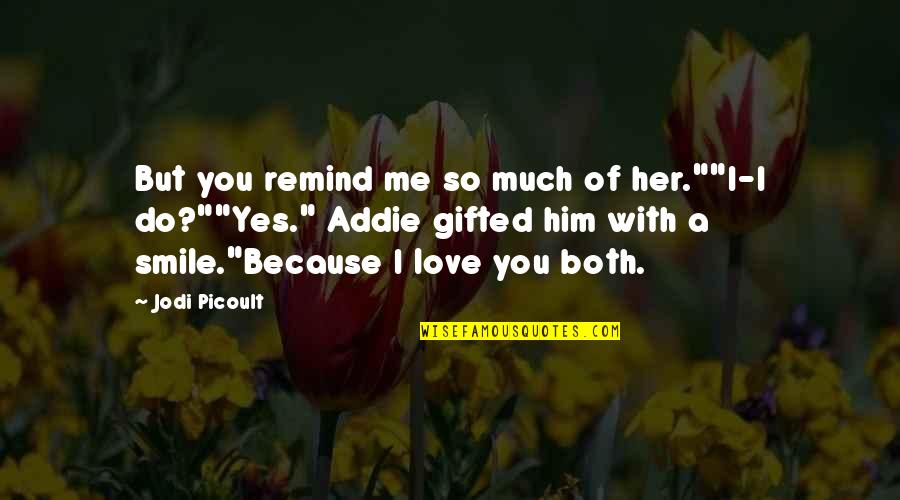 But you remind me so much of her."
"I-I do?"
"Yes." Addie gifted him with a smile."Because I love you both. —
Jodi Picoult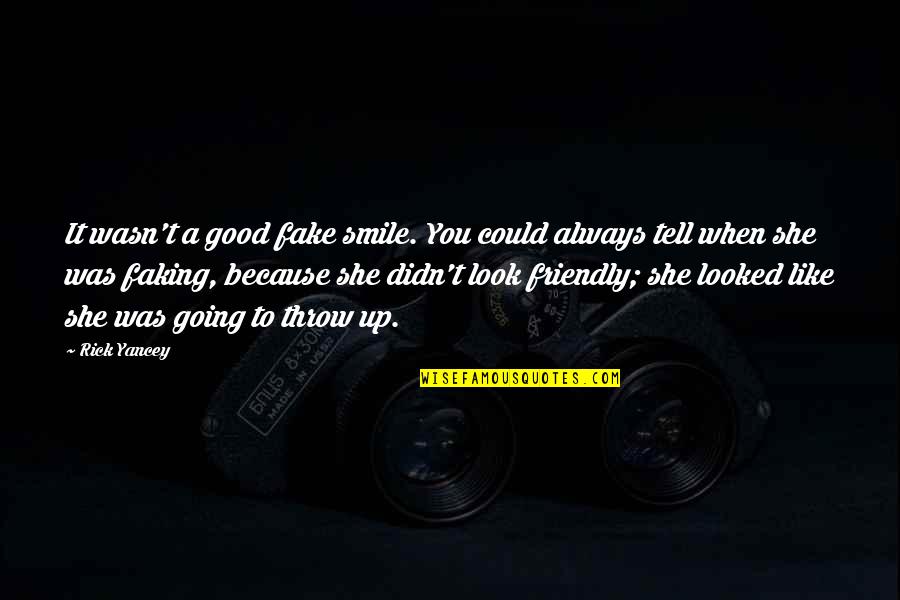 It wasn't a good fake smile. You could always tell when she was faking, because she didn't look friendly; she looked like she was going to throw up. —
Rick Yancey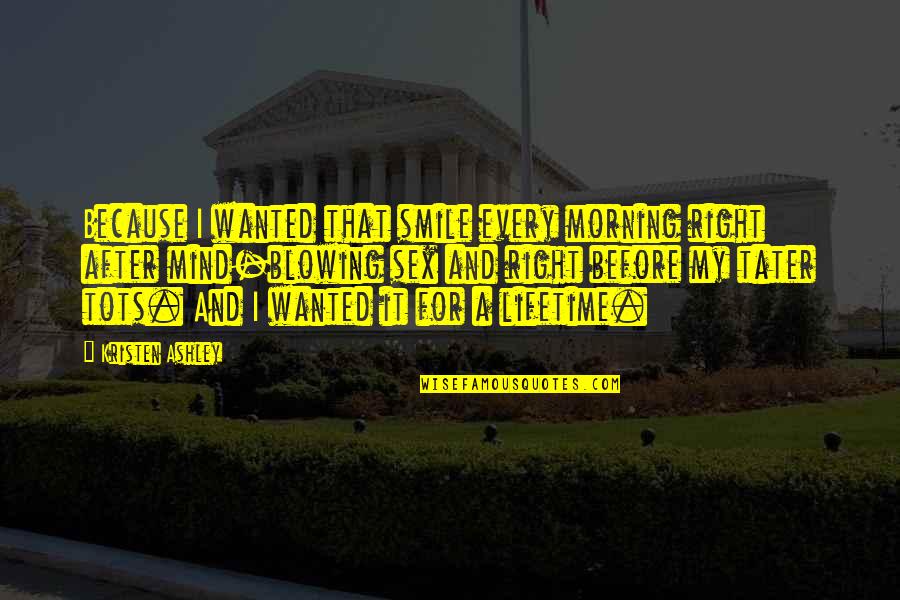 Because I wanted that smile every morning right after mind-blowing sex and right before my tater tots. And I wanted it for a lifetime. —
Kristen Ashley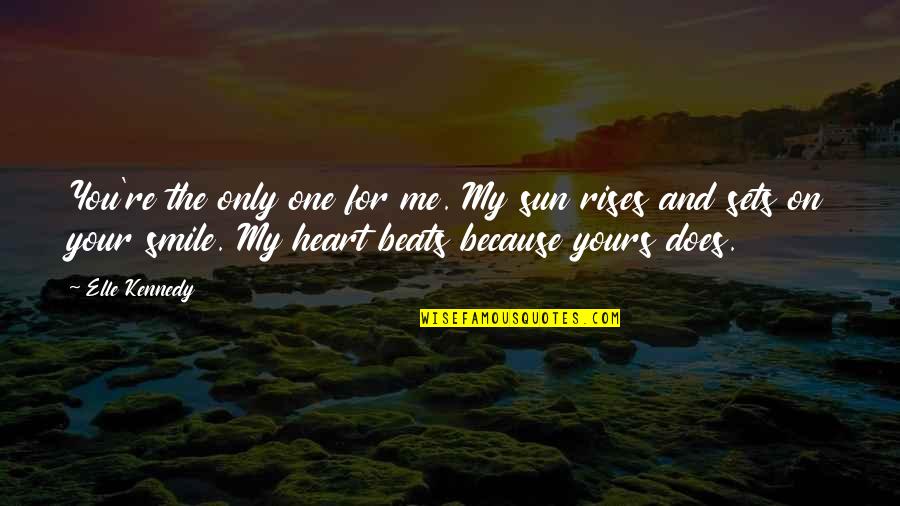 You're the only one for me.
My sun rises and sets on your smile.
My heart beats because yours does. —
Elle Kennedy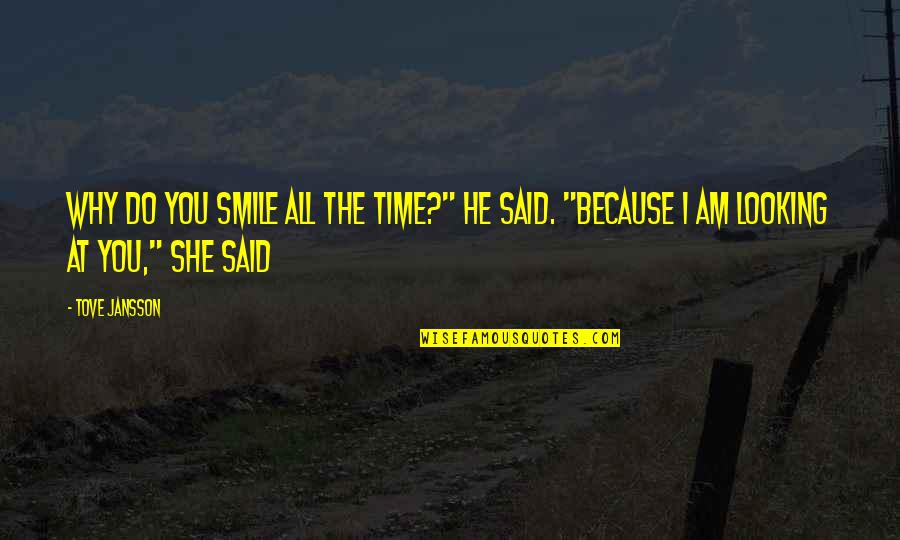 Why do you smile all the time?" he said. "Because I am looking at you," she said —
Tove Jansson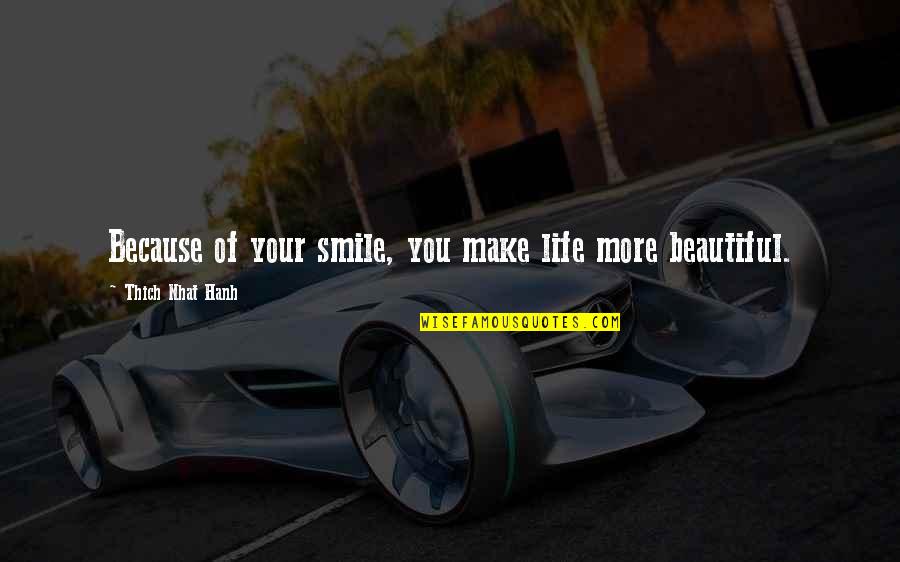 Because of your smile, you make life more beautiful. —
Thich Nhat Hanh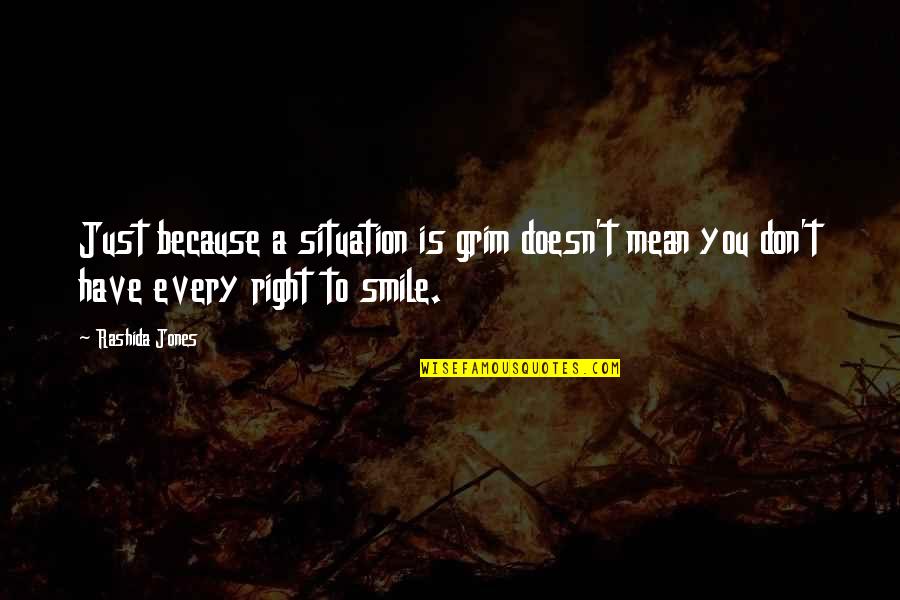 Just because a situation is grim doesn't mean you don't have every right to smile. —
Rashida Jones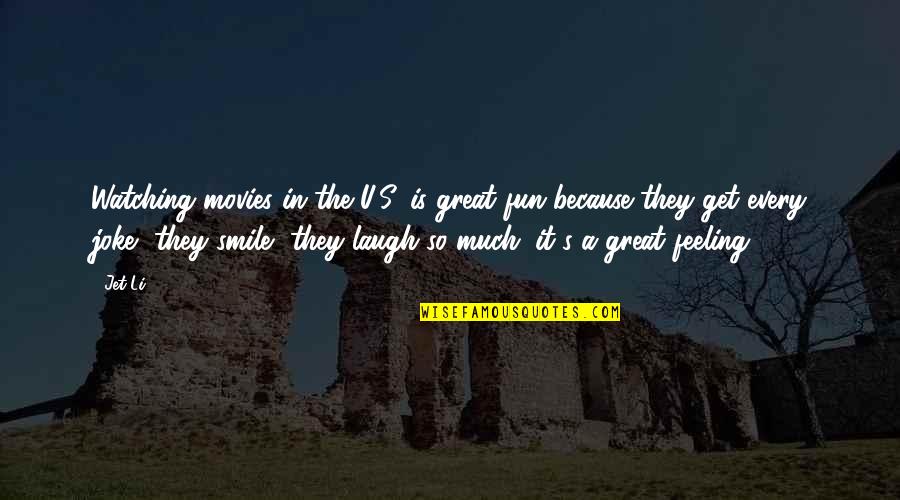 Watching movies in the U.S. is great fun because they get every joke, they smile, they laugh so much; it's a great feeling. —
Jet Li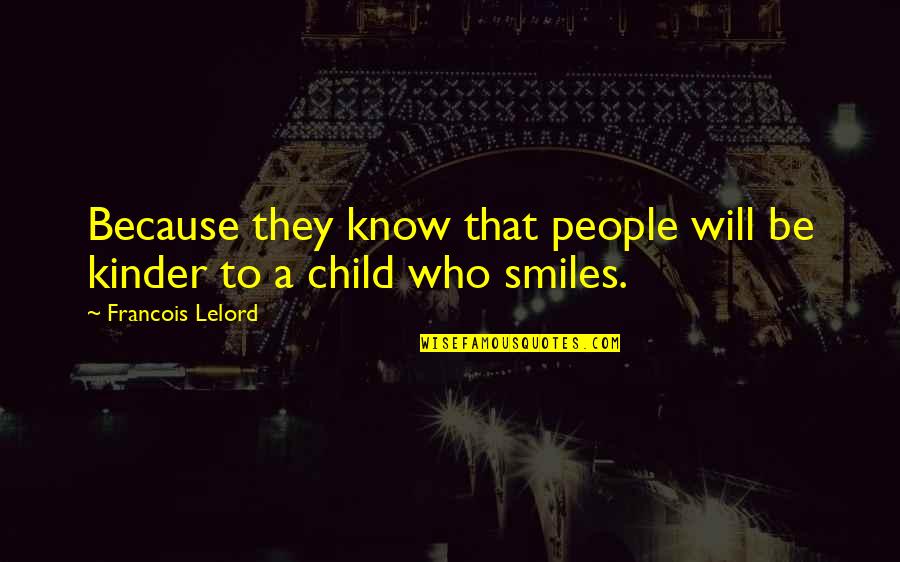 Because they know that people will be kinder to a child who smiles. —
Francois Lelord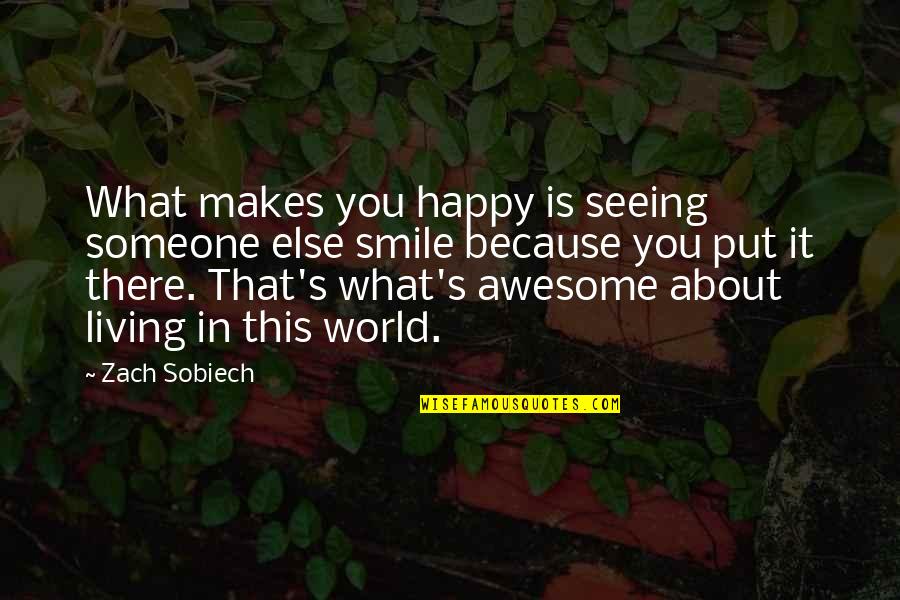 What makes you happy is seeing someone else smile because you put it there. That's what's awesome about living in this world. —
Zach Sobiech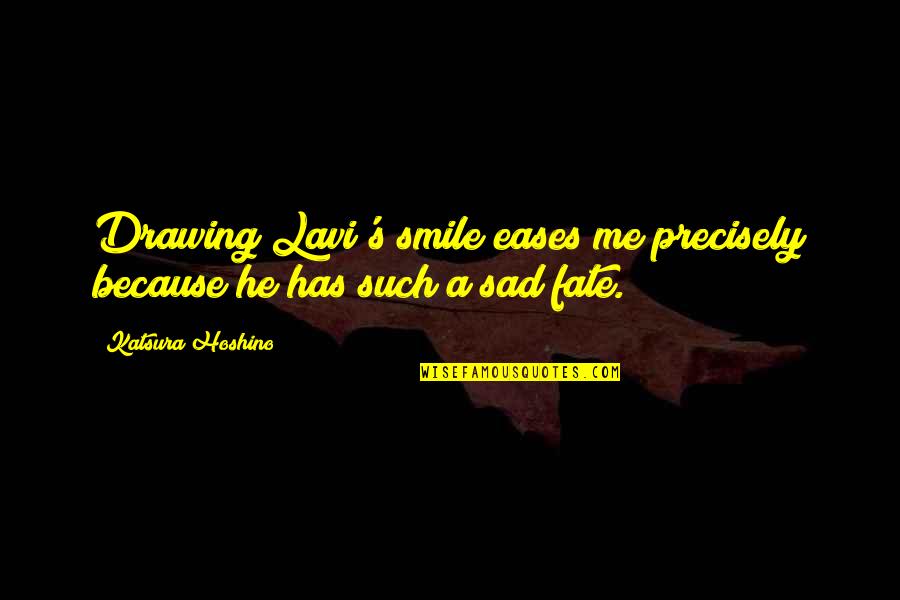 Drawing Lavi's smile eases me precisely because he has such a sad fate. —
Katsura Hoshino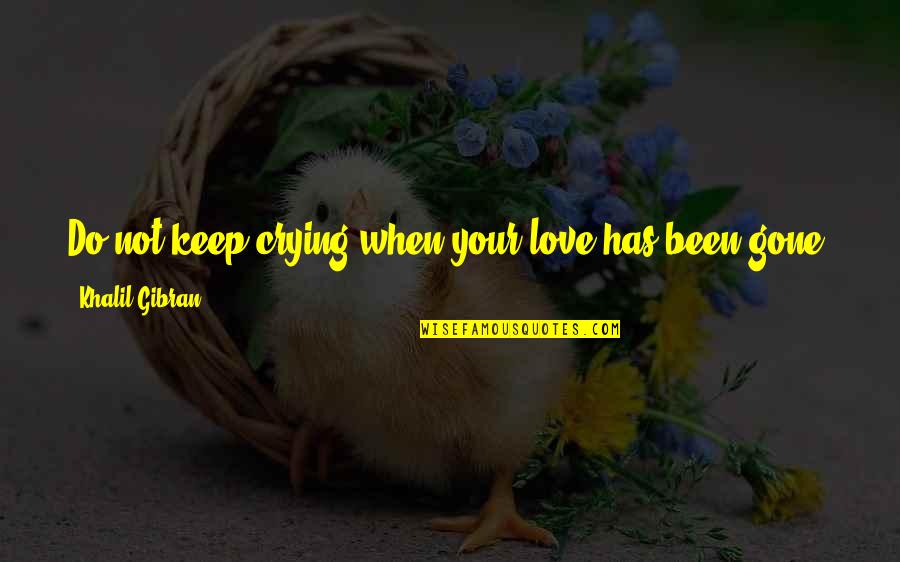 Do not keep crying when your love has been gone. You only need Smile because he had been given you the opportunity to meet someone who is better. —
Khalil Gibran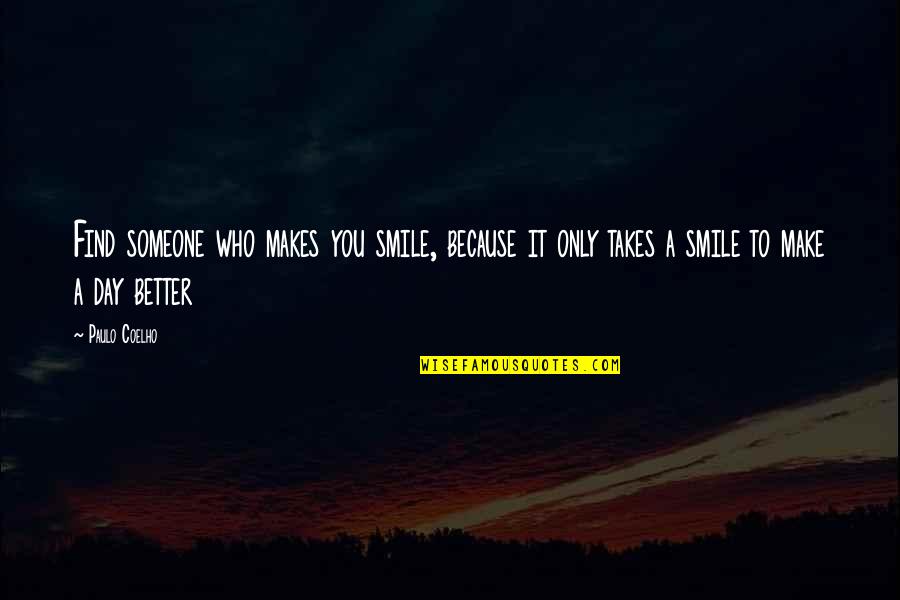 Find someone who makes you smile, because it only takes a smile to make a day better —
Paulo Coelho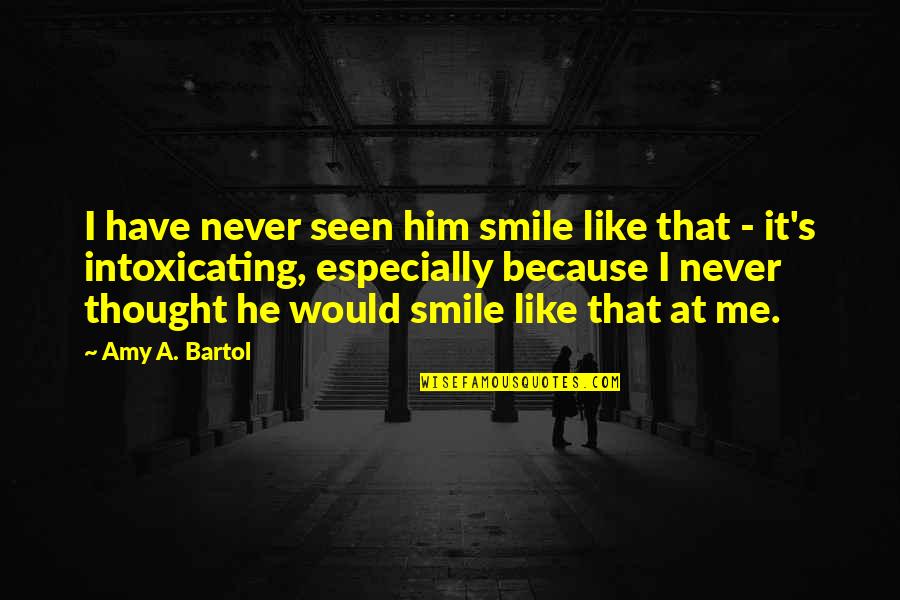 I have never seen him smile like that - it's intoxicating, especially because I never thought he would smile like that at me. —
Amy A. Bartol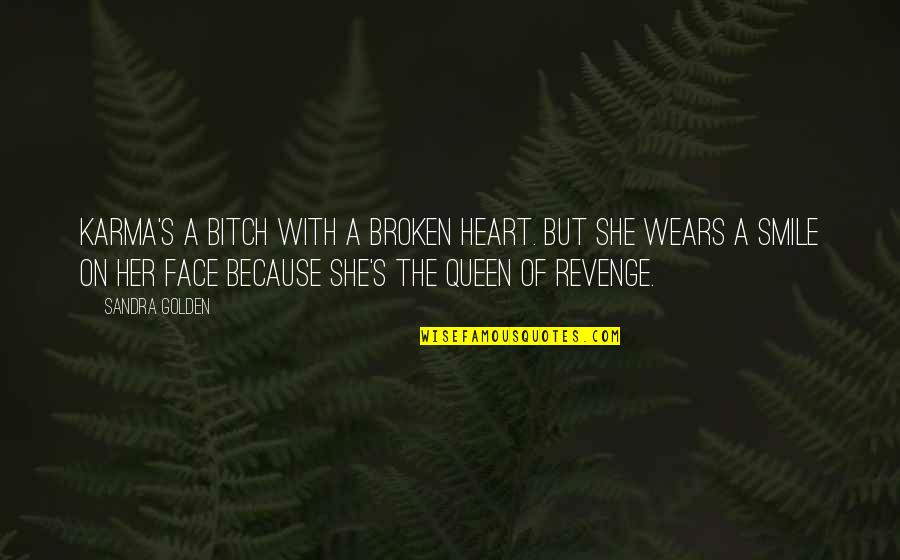 Karma's a bitch with a broken heart. But she wears a smile on her face because she's the queen of revenge. —
Sandra Golden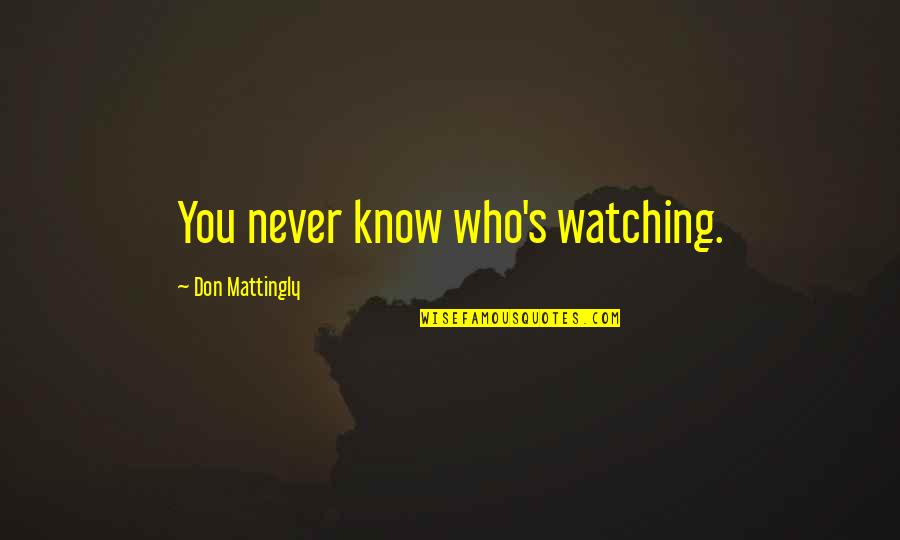 You never know who's watching. —
Don Mattingly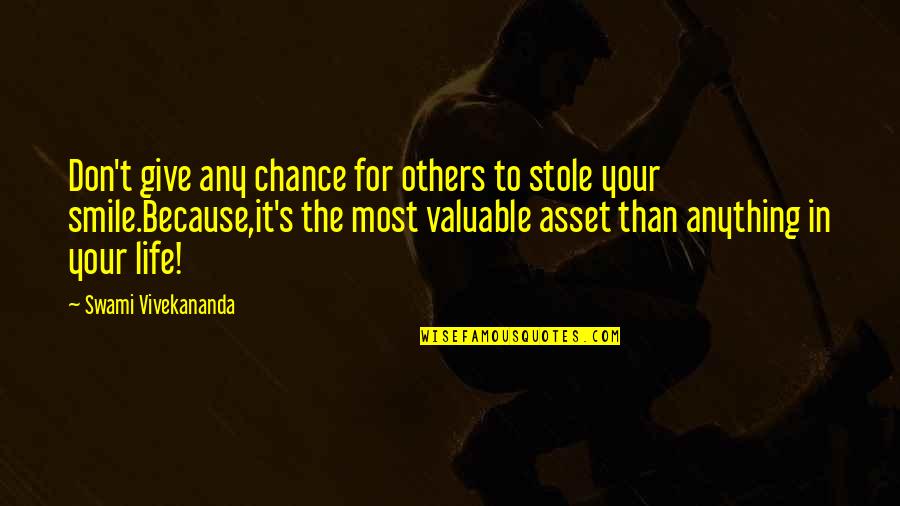 Don't give any chance for others to stole your smile.Because,it's the most valuable asset than anything in your life! —
Swami Vivekananda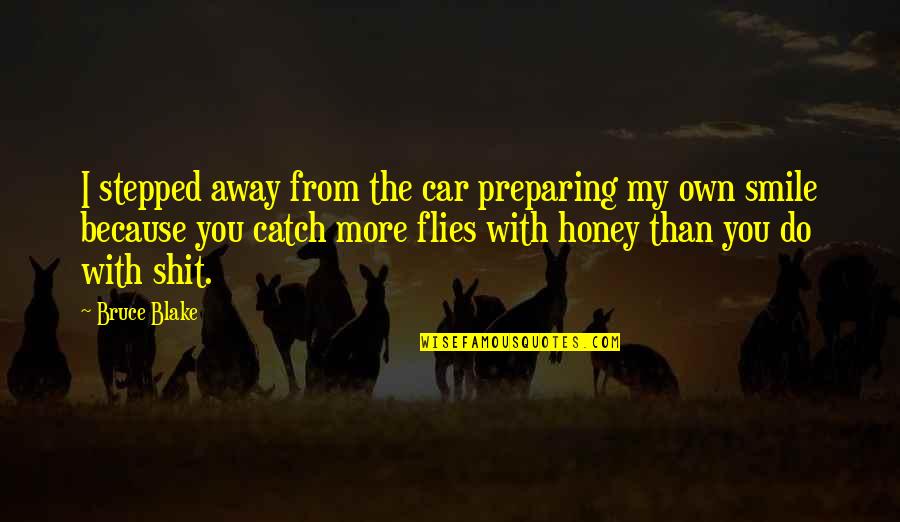 I stepped away from the car preparing my own smile because you catch more flies with honey than you do with shit. —
Bruce Blake
God always smiles because of our little deeds done with a good heart, but to make the heart of God always beat for you, win and keep a soul for Him! —
Ernest Agyemang Yeboah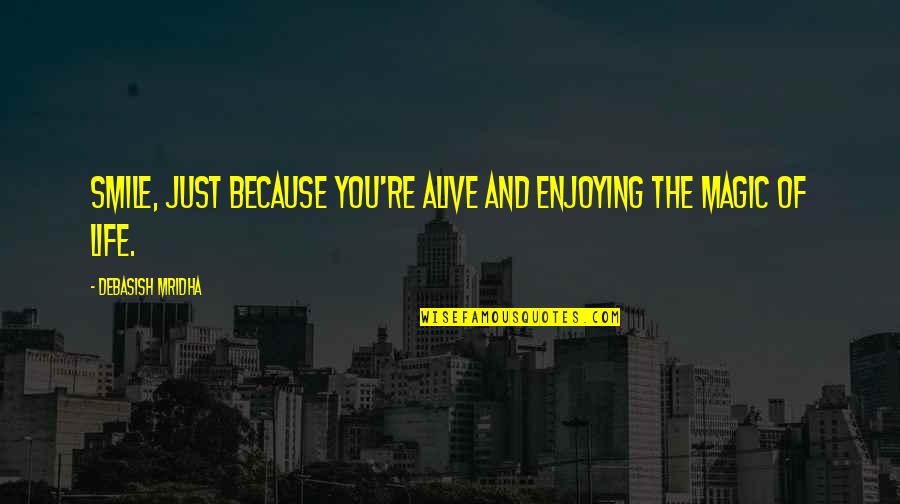 Smile, just because you're alive and enjoying the magic of life. —
Debasish Mridha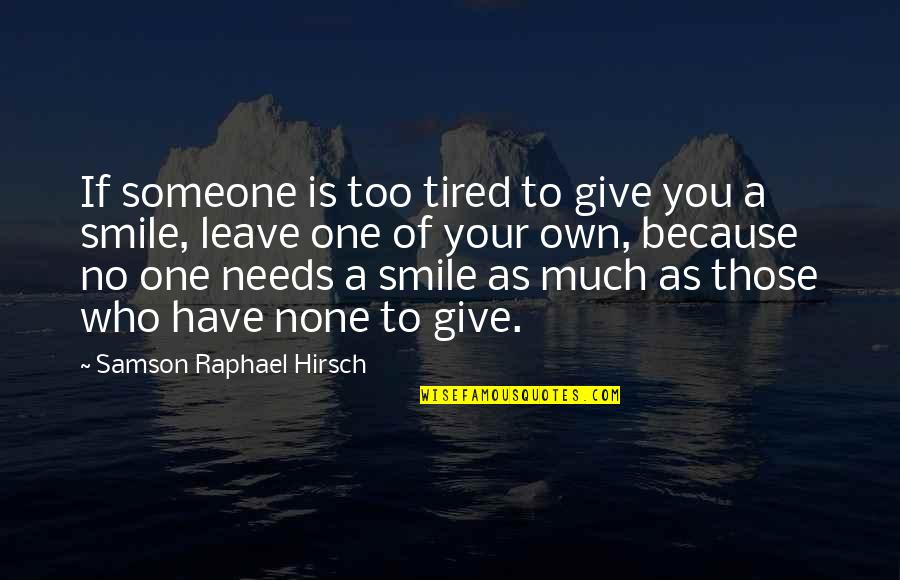 If someone is too tired to give you a smile, leave one of your own, because no one needs a smile as much as those who have none to give. —
Samson Raphael Hirsch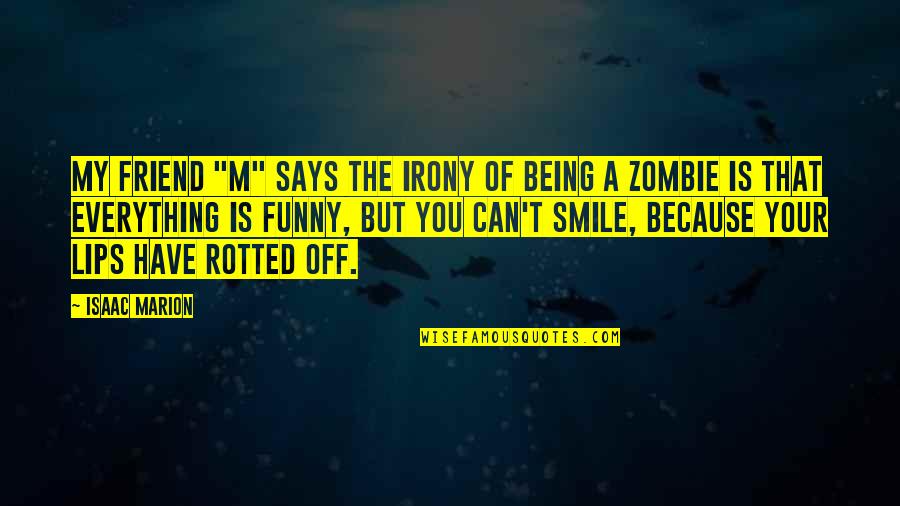 My friend "M" says the irony of being a zombie is that everything is funny, but you can't smile, because your lips have rotted off. —
Isaac Marion