Singing To God Quotes
Collection of top 24 famous quotes about Singing To God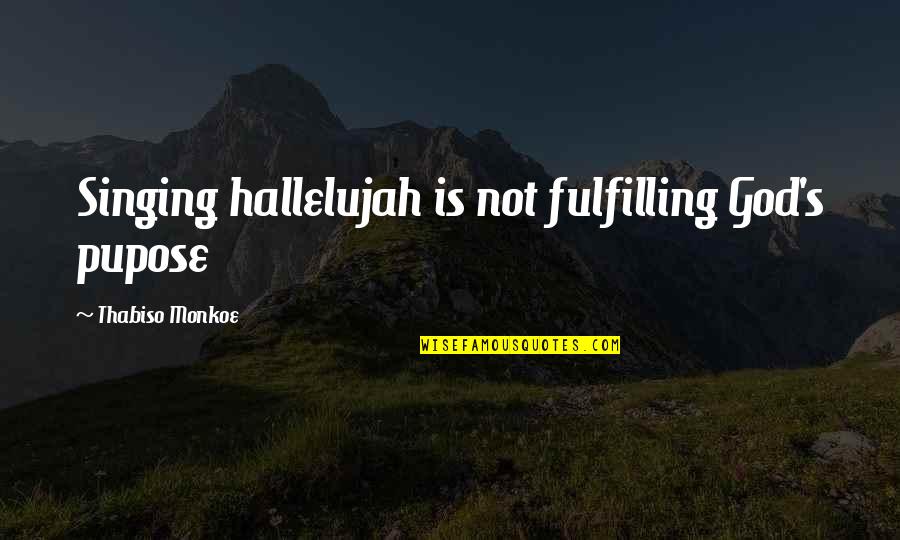 Singing hallelujah is not fulfilling God's pupose
—
Thabiso Monkoe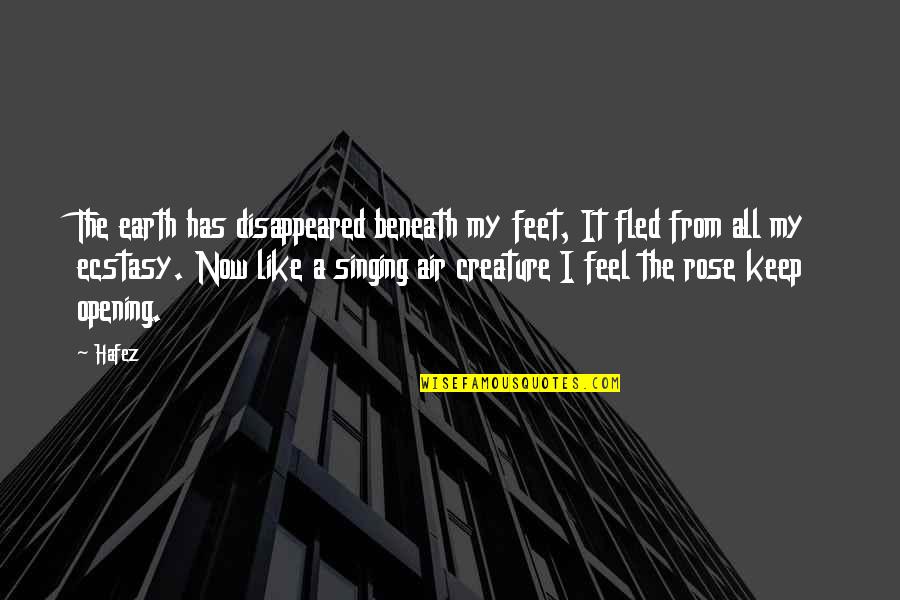 The earth has disappeared beneath my feet, It fled from all my ecstasy. Now like a singing air creature I feel the rose keep opening.
—
Hafez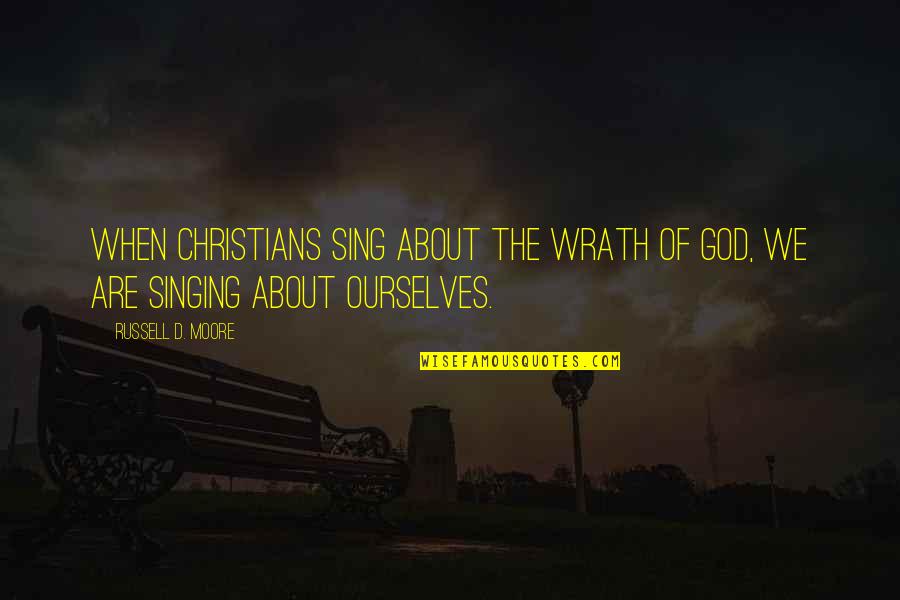 When Christians sing about the wrath of God, we are singing about ourselves.
—
Russell D. Moore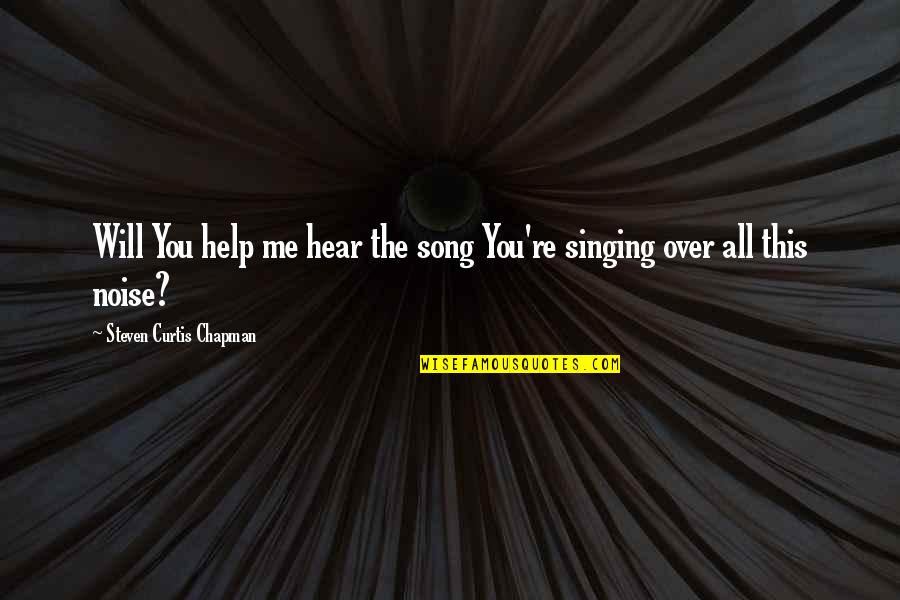 Will You help me hear the song You're singing over all this noise?
—
Steven Curtis Chapman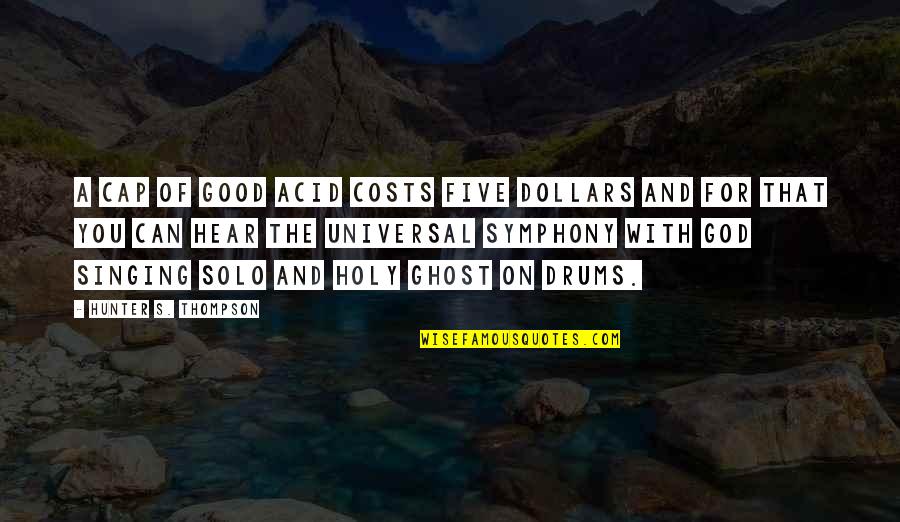 A cap of good acid costs five dollars and for that you can hear the Universal Symphony with God singing solo and Holy Ghost on drums.
—
Hunter S. Thompson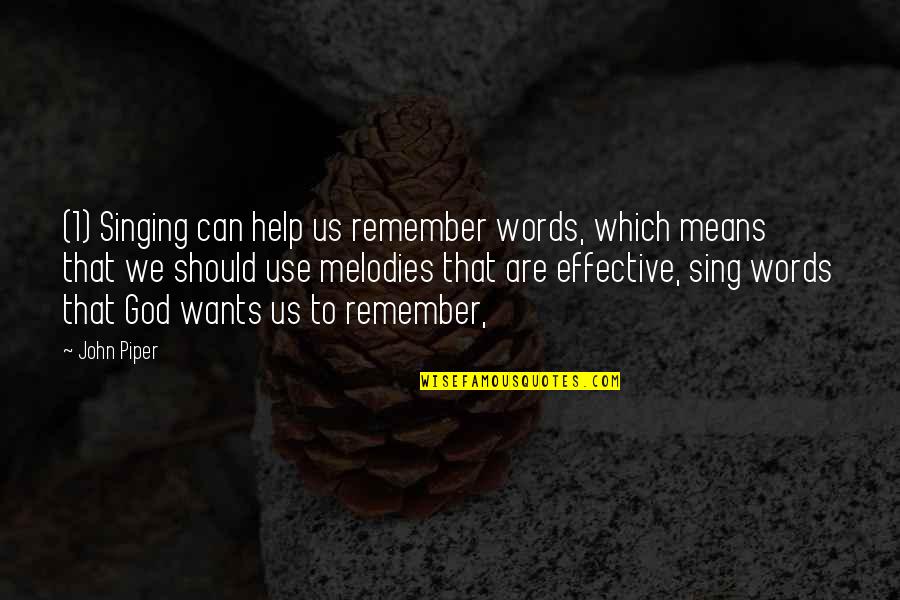 (1) Singing can help us remember words, which means that we should use melodies that are effective, sing words that God wants us to remember, —
John Piper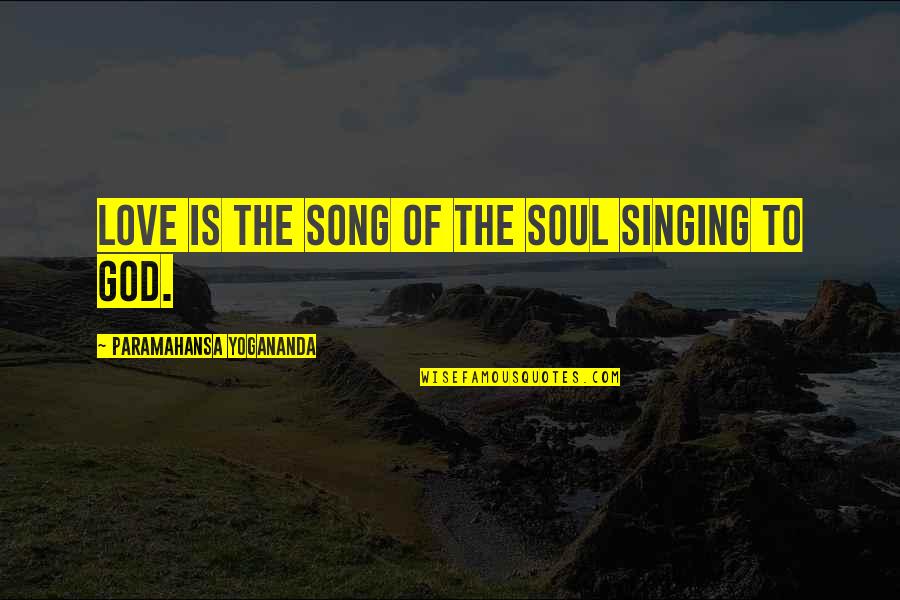 Love is the Song of the Soul singing to God. —
Paramahansa Yogananda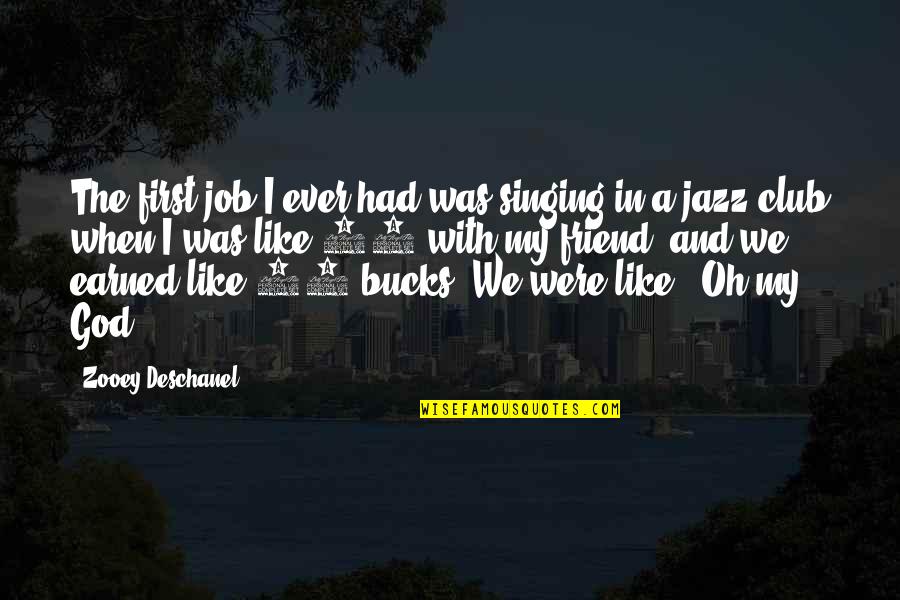 The first job I ever had was singing in a jazz club when I was like 15 with my friend, and we earned like 70 bucks. We were like, 'Oh my God!' —
Zooey Deschanel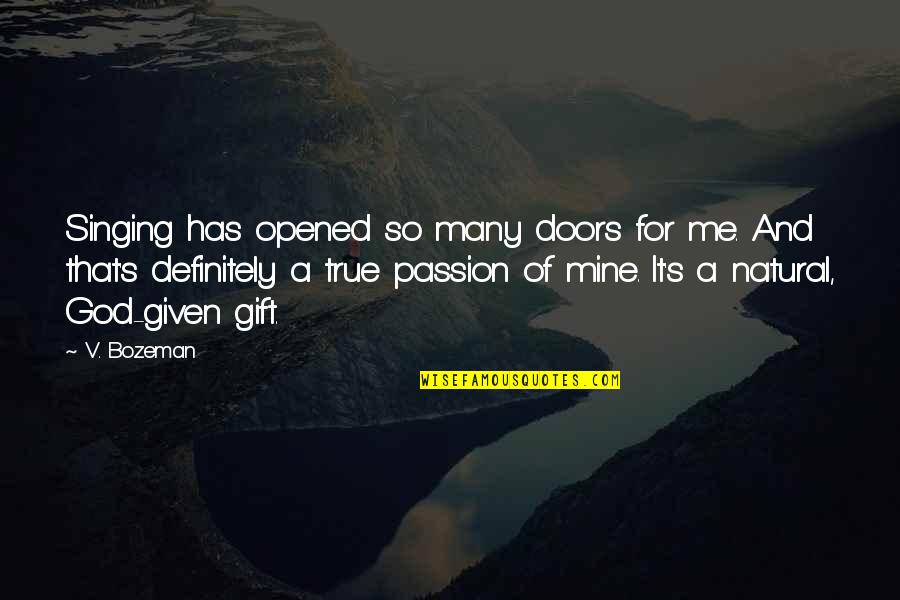 Singing has opened so many doors for me. And that's definitely a true passion of mine. It's a natural, God-given gift. —
V. Bozeman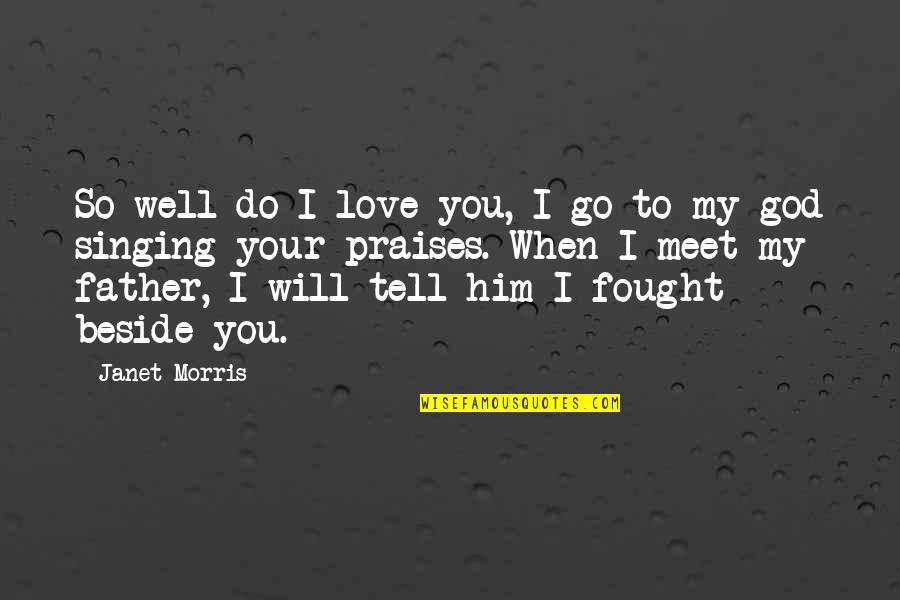 So well do I love you, I go to my god singing your praises. When I meet my father, I will tell him I fought beside you. —
Janet Morris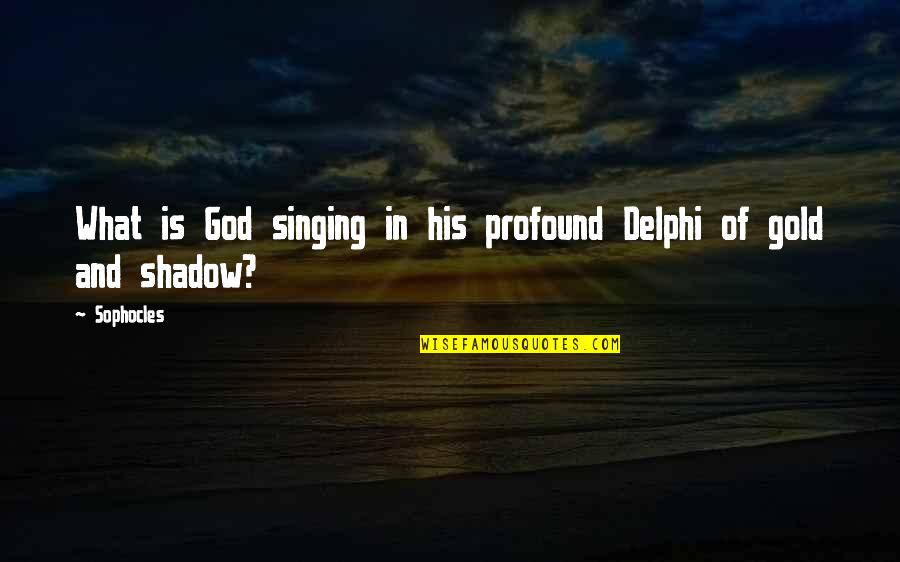 What is God singing in his profound Delphi of gold and shadow? —
Sophocles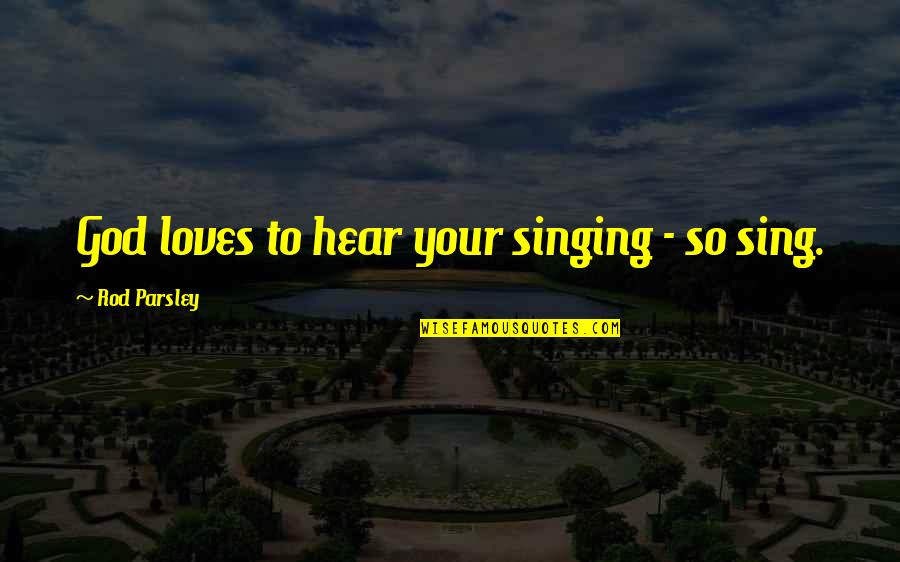 God loves to hear your singing - so sing. —
Rod Parsley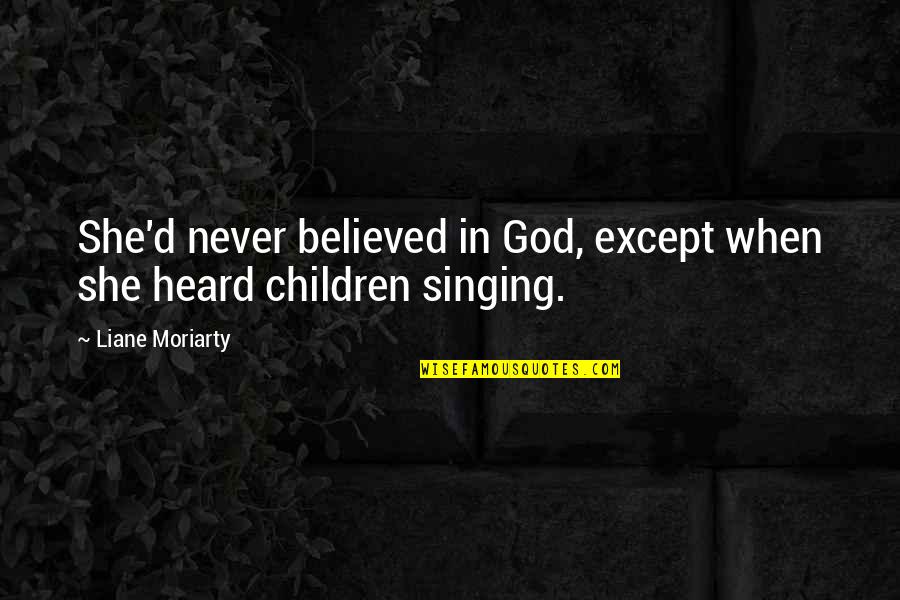 She'd never believed in God, except when she heard children singing. —
Liane Moriarty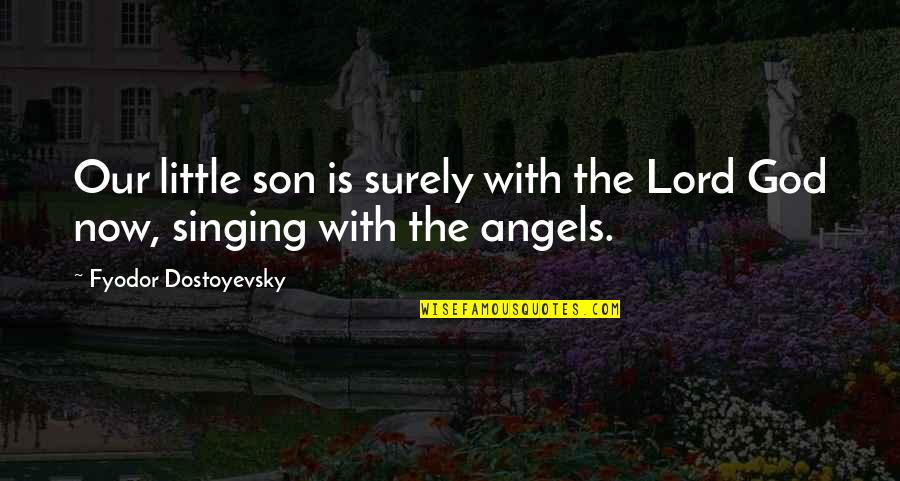 Our little son is surely with the Lord God now, singing with the angels. —
Fyodor Dostoyevsky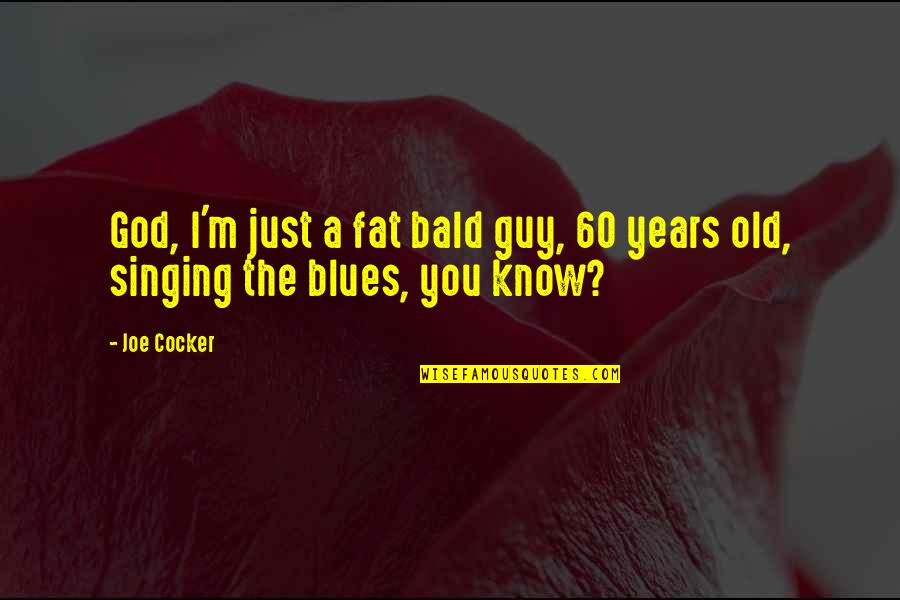 God, I'm just a fat bald guy, 60 years old, singing the blues, you know? —
Joe Cocker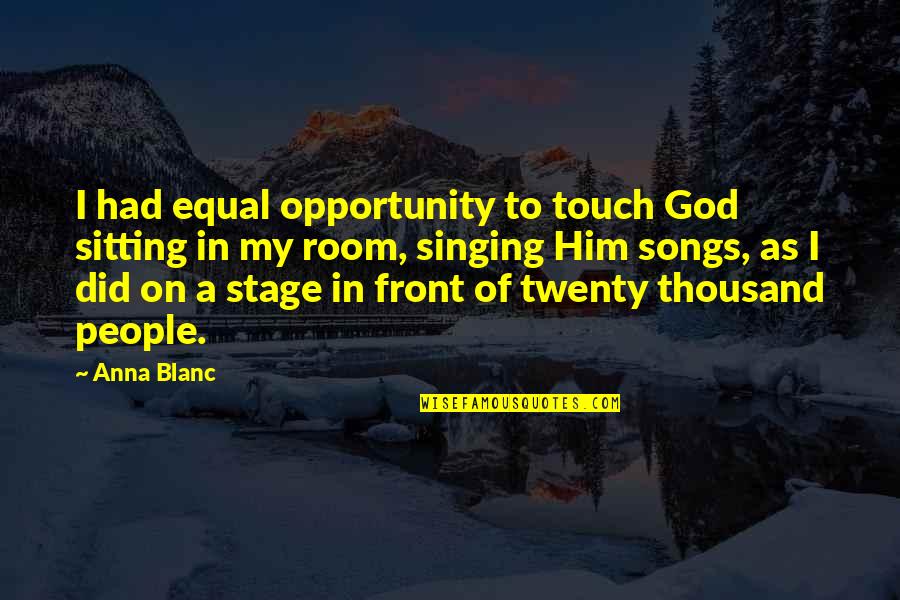 I had equal opportunity to touch God sitting in my room, singing Him songs, as I did on a stage in front of twenty thousand people. —
Anna Blanc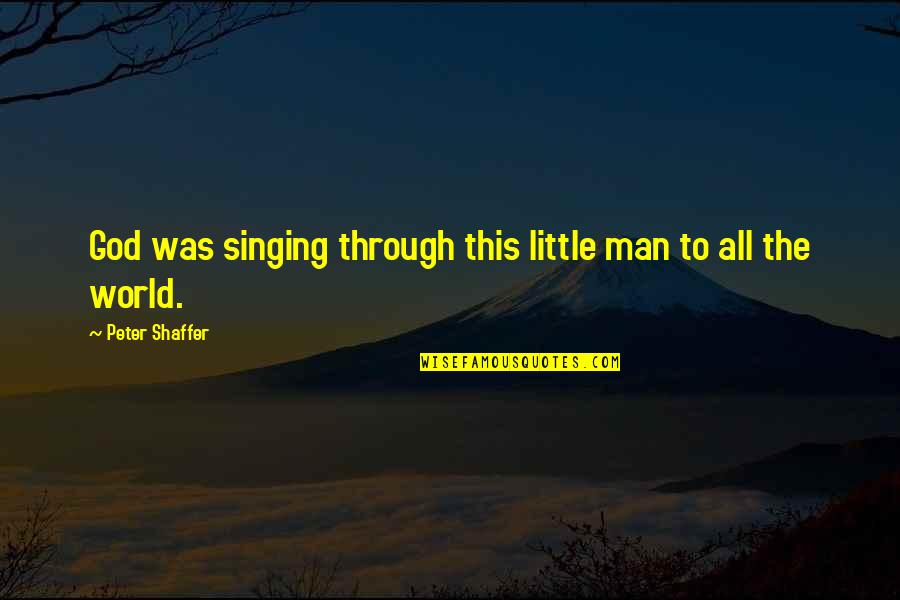 God was singing through this little man to all the world. —
Peter Shaffer
You may be singing 'Holy, holy, holy,' but if you aren't thinking about God while singing it, you are not worshiping. —
Donald Whitney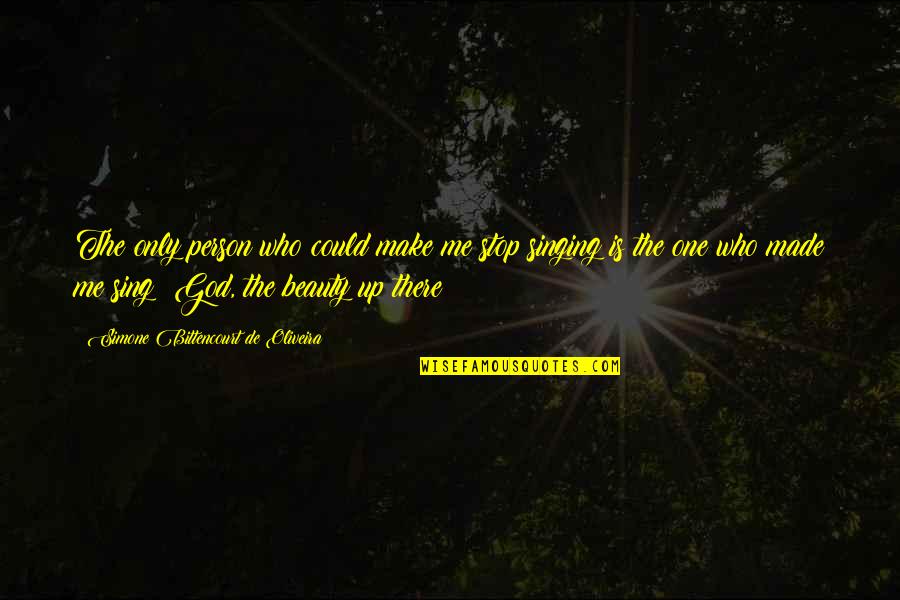 The only person who could make me stop singing is the one who made me sing: God, the beauty up there! —
Simone Bittencourt De Oliveira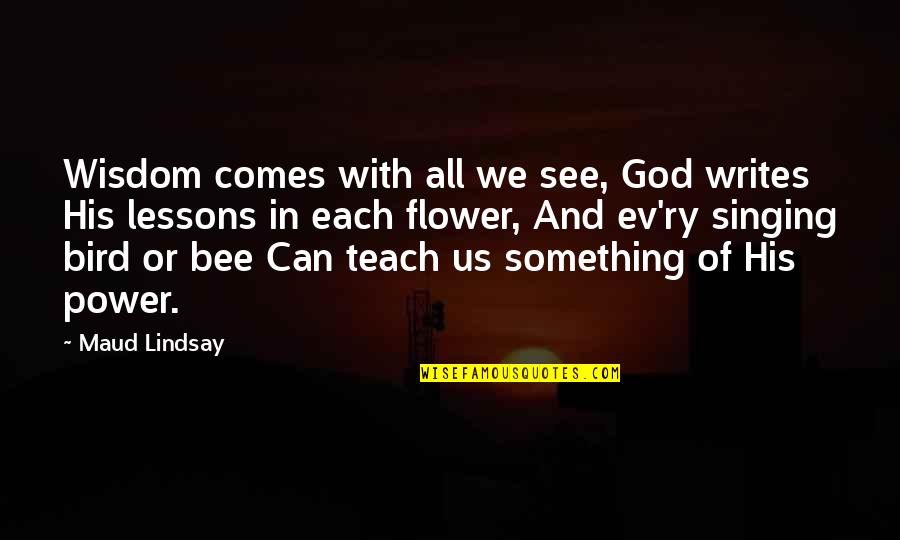 Wisdom comes with all we see, God writes His lessons in each flower, And ev'ry singing bird or bee Can teach us something of His power. —
Maud Lindsay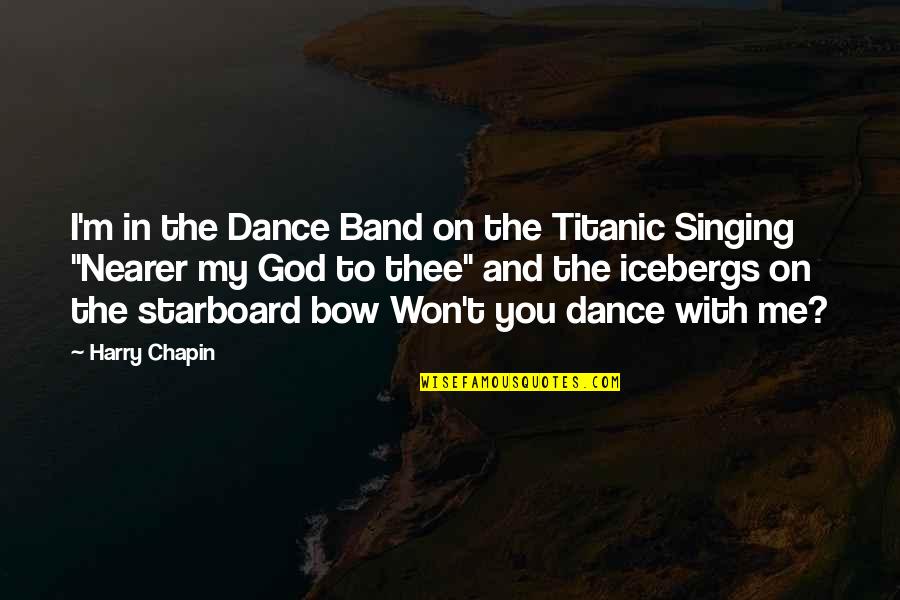 I'm in the Dance Band on the Titanic Singing "Nearer my God to thee" and the icebergs on the starboard bow Won't you dance with me? —
Harry Chapin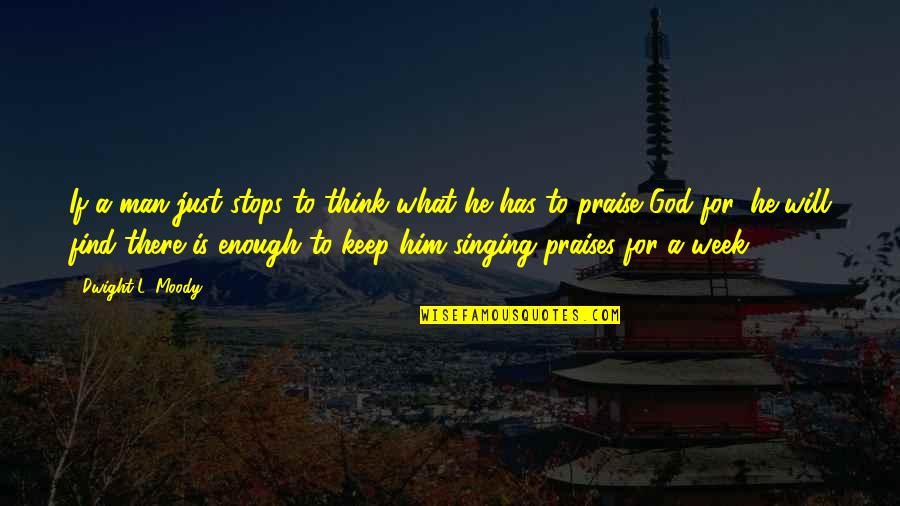 If a man just stops to think what he has to praise God for, he will find there is enough to keep him singing praises for a week. —
Dwight L. Moody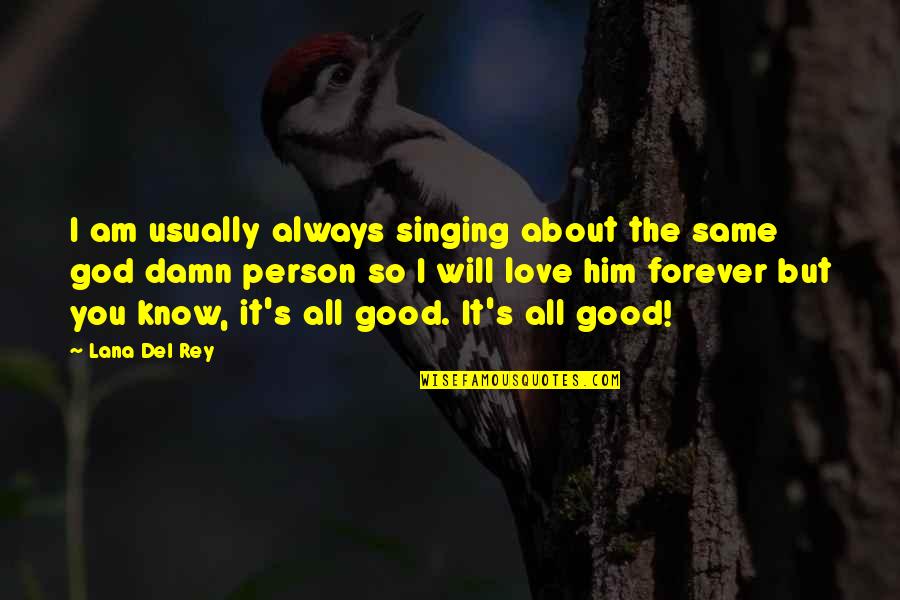 I am usually always singing about the same god damn person so I will love him forever but you know, it's all good. It's all good! —
Lana Del Rey