Sid Vicious Quotes
Collection of top 30 famous quotes about Sid Vicious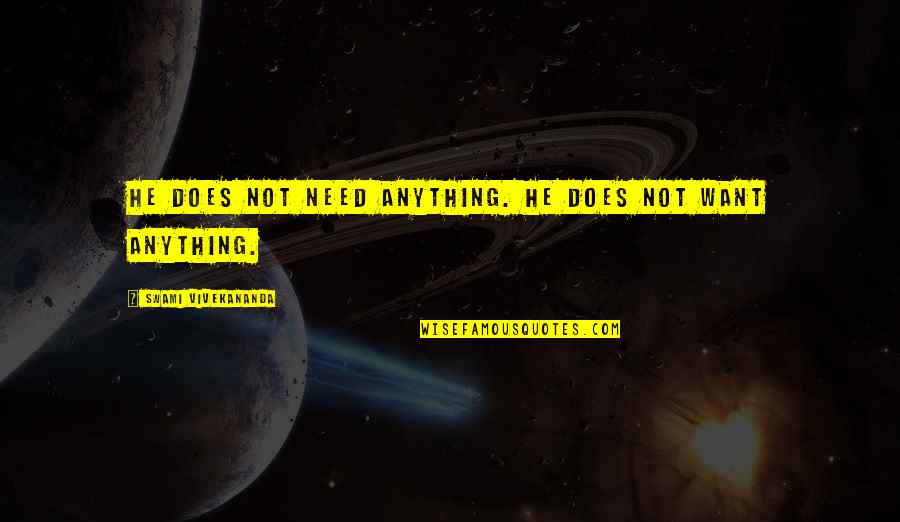 He does not need anything. He does not want anything.
—
Swami Vivekananda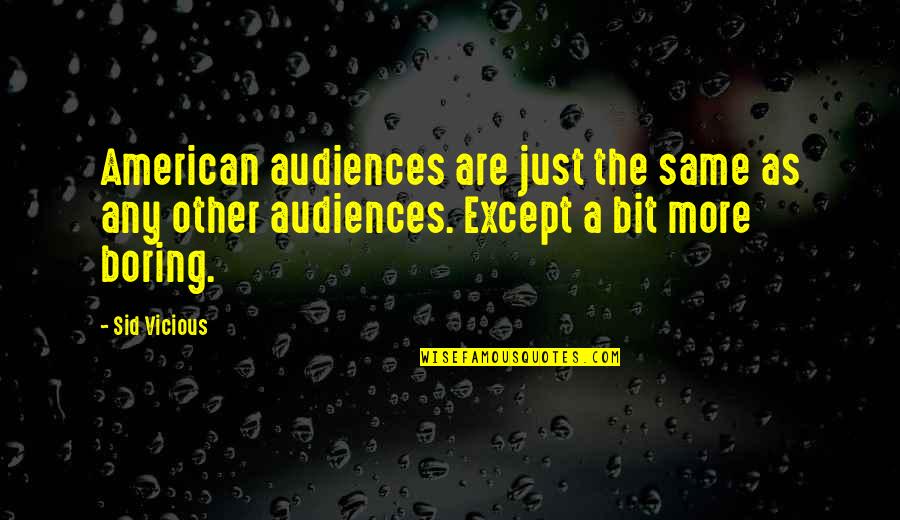 American audiences are just the same as any other audiences. Except a bit more boring.
—
Sid Vicious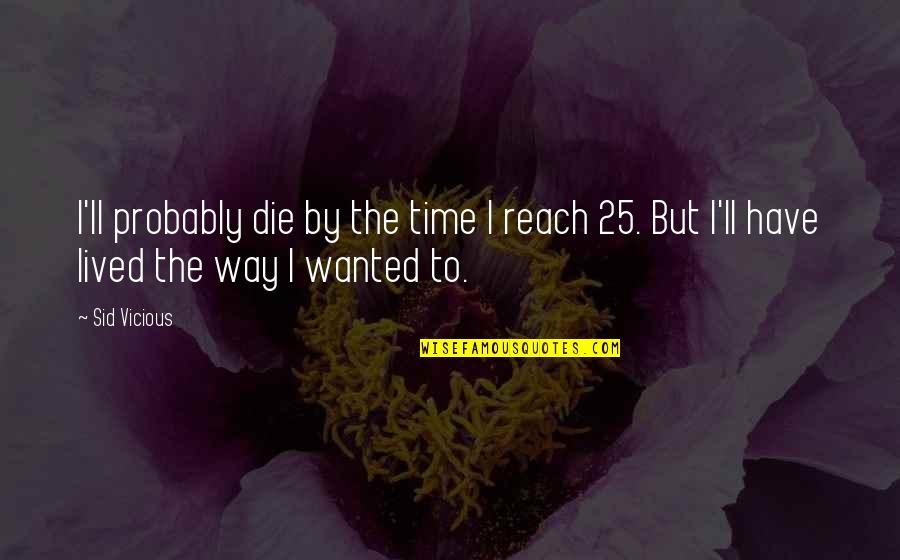 I'll probably die by the time I reach 25. But I'll have lived the way I wanted to.
—
Sid Vicious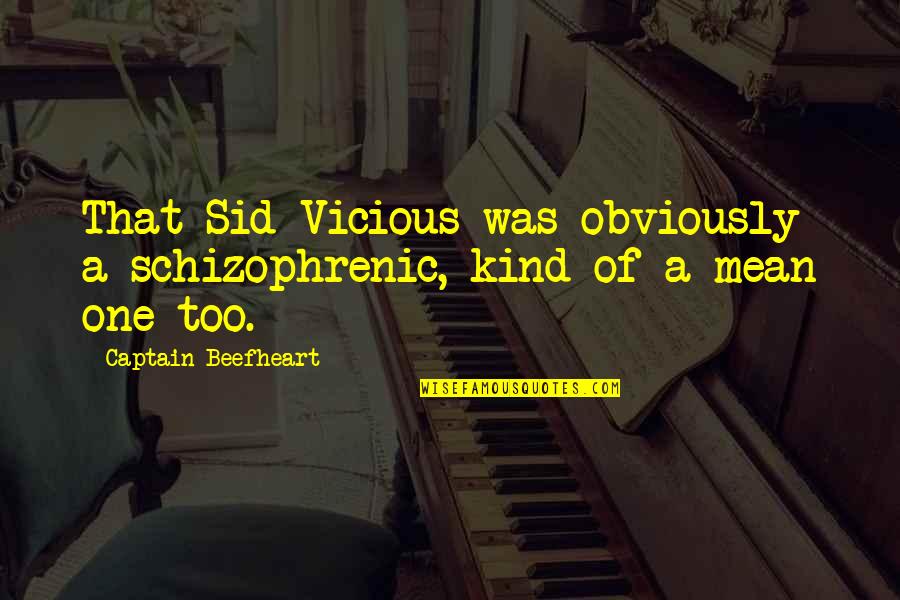 That Sid Vicious was obviously a schizophrenic, kind of a mean one too.
—
Captain Beefheart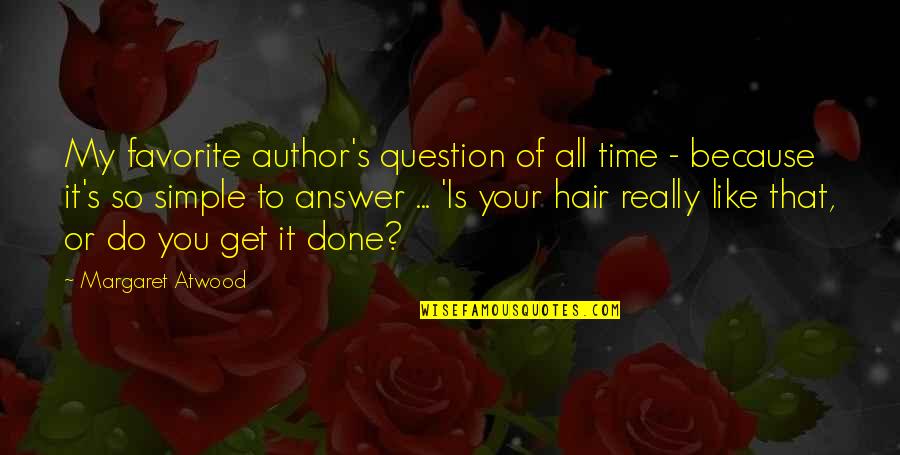 My favorite author's question of all time - because it's so simple to answer ... 'Is your hair really like that, or do you get it done?
—
Margaret Atwood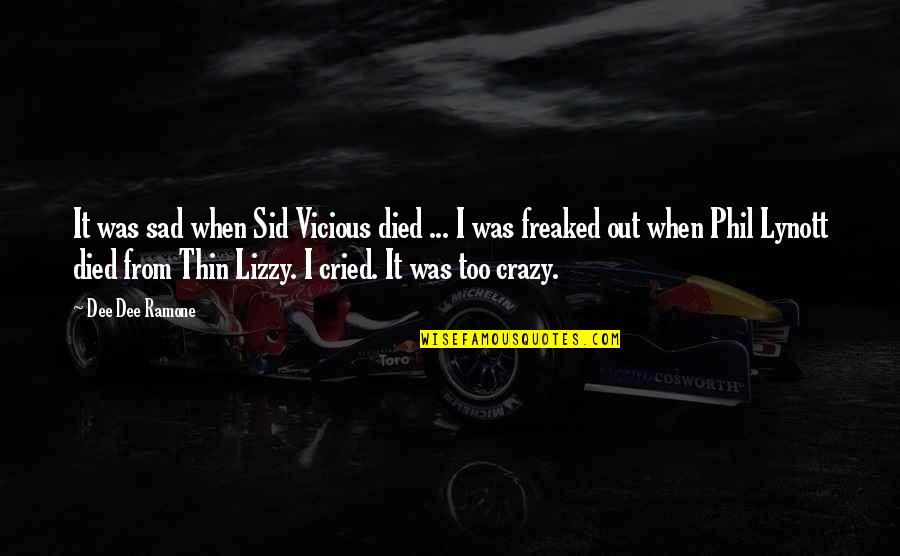 It was sad when Sid Vicious died ... I was freaked out when Phil Lynott died from Thin Lizzy. I cried. It was too crazy.
—
Dee Dee Ramone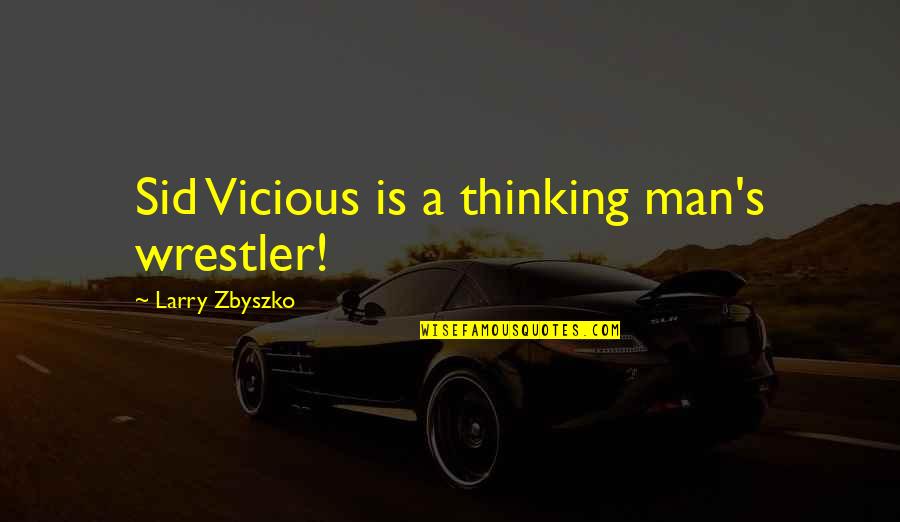 Sid Vicious is a thinking man's wrestler!
—
Larry Zbyszko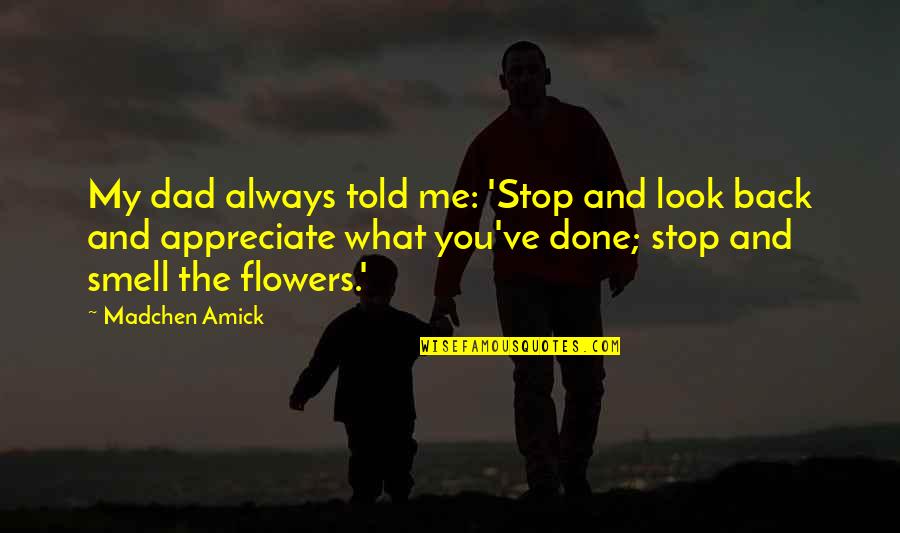 My dad always told me: 'Stop and look back and appreciate what you've done; stop and smell the flowers.' —
Madchen Amick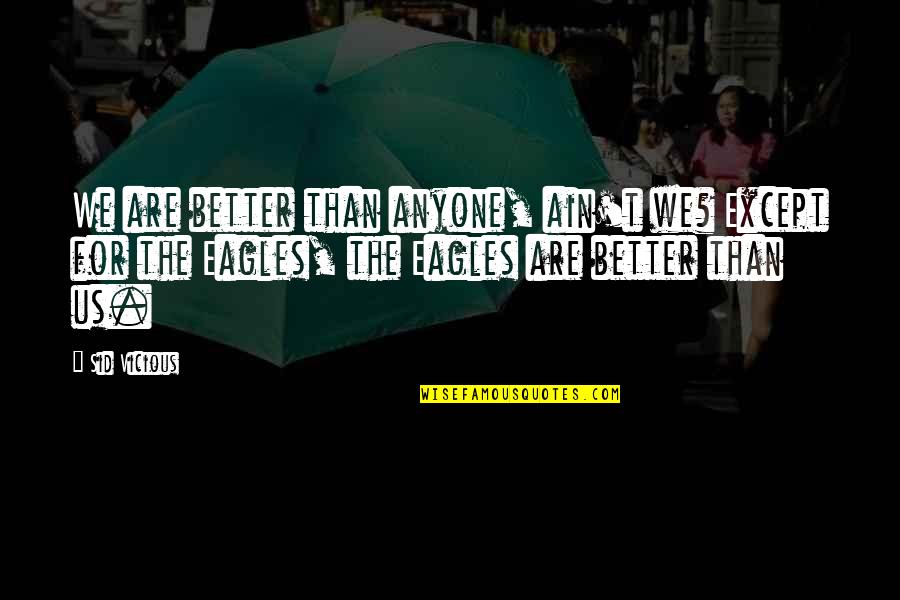 We are better than anyone, ain't we? Except for the Eagles, the Eagles are better than us. —
Sid Vicious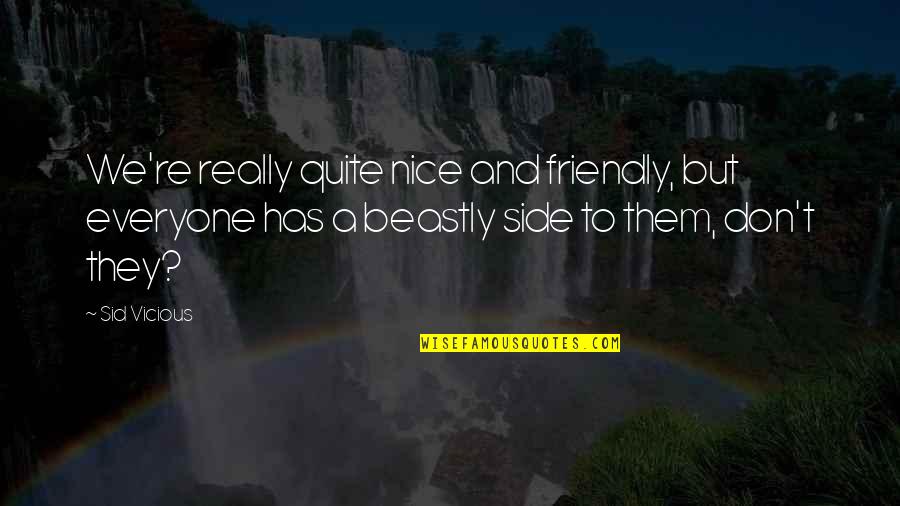 We're really quite nice and friendly, but everyone has a beastly side to them, don't they? —
Sid Vicious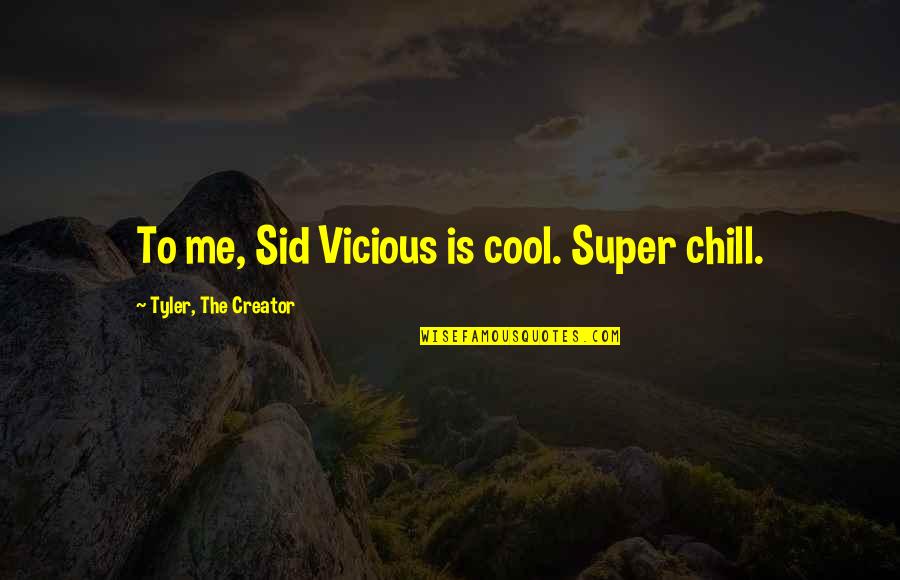 To me, Sid Vicious is cool. Super chill. —
Tyler, The Creator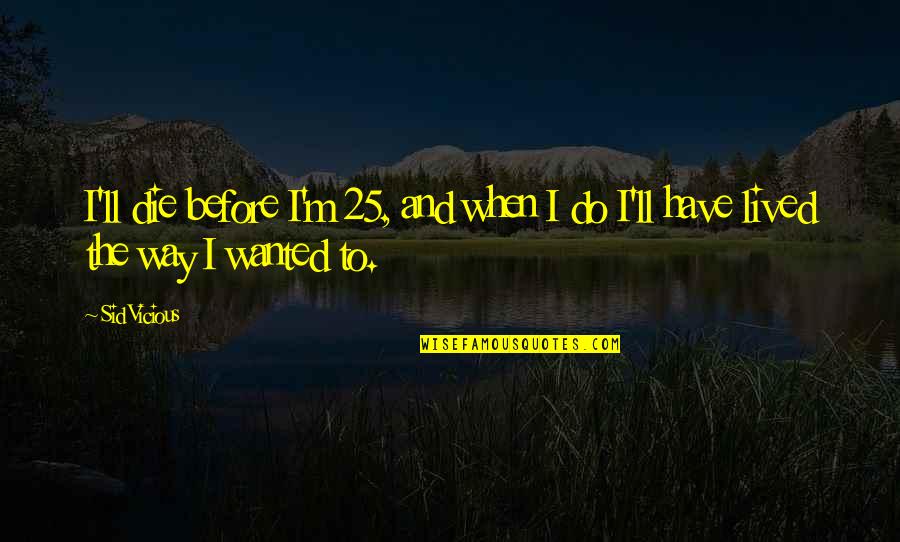 I'll die before I'm 25, and when I do I'll have lived the way I wanted to. —
Sid Vicious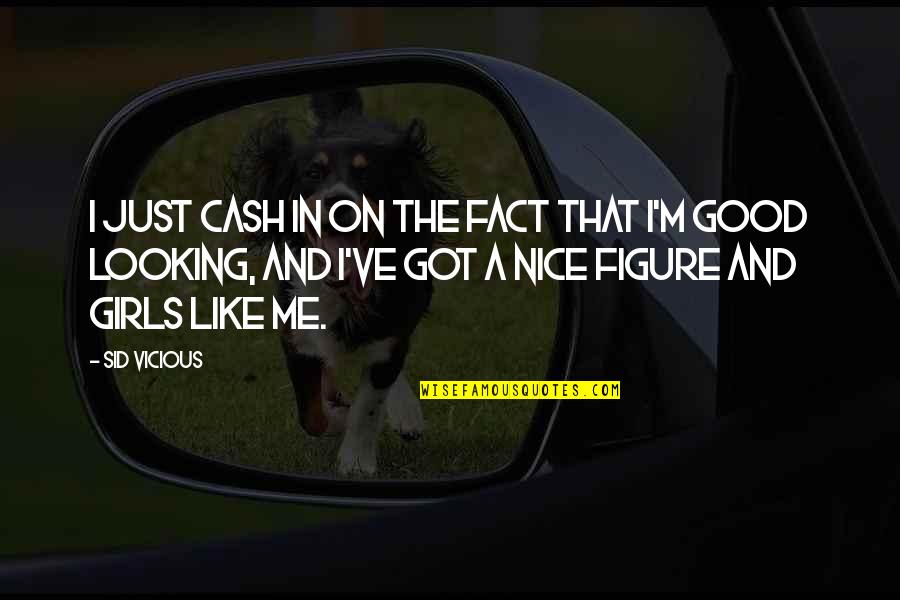 I just cash in on the fact that I'm good looking, and I've got a nice figure and girls like me. —
Sid Vicious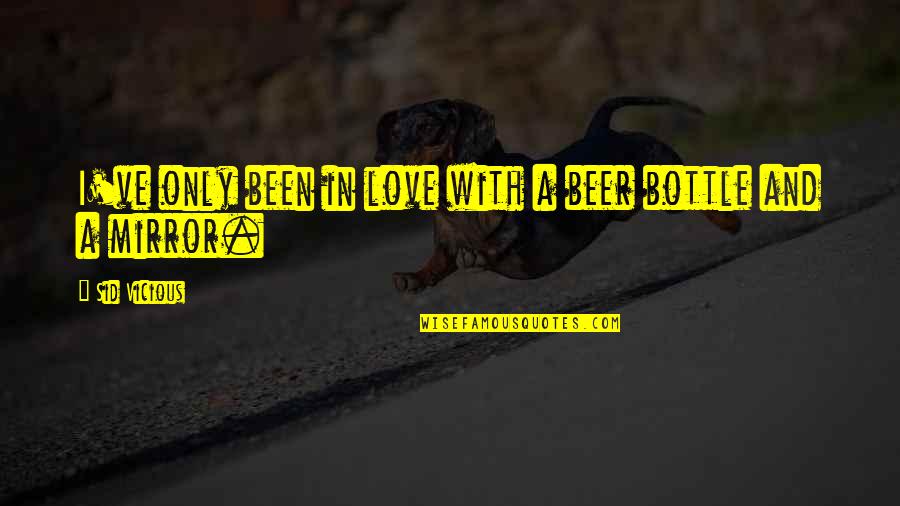 I've only been in love with a beer bottle and a mirror. —
Sid Vicious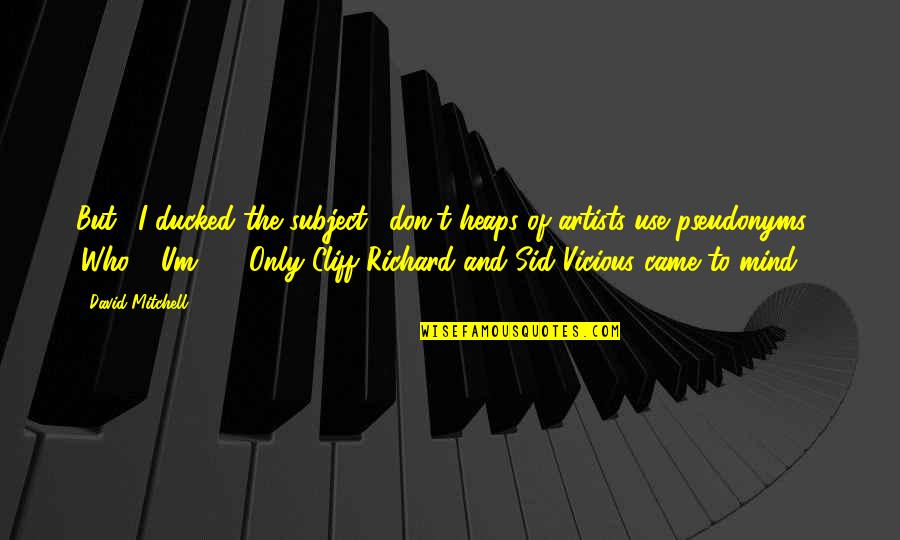 But,' I ducked the subject, 'don't heaps of artists use pseudonyms?'
'Who?'
'Um ... ' Only Cliff Richard and Sid Vicious came to mind. —
David Mitchell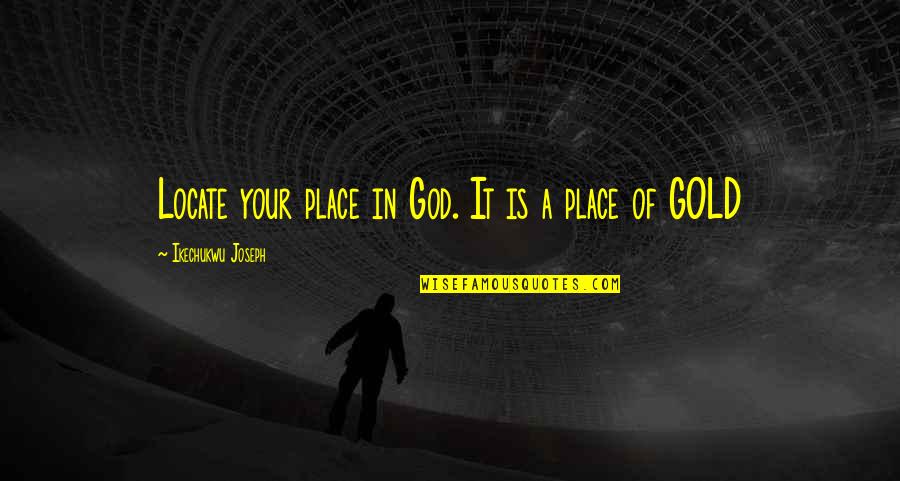 Locate your place in God. It is a place of GOLD —
Ikechukwu Joseph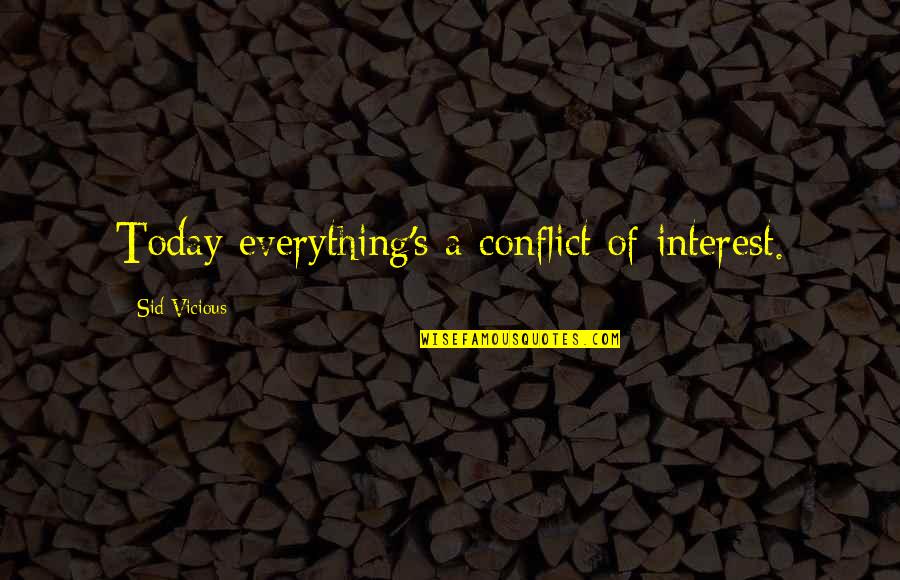 Today everything's a conflict of interest. —
Sid Vicious
I'm not vicious really. I consider myself to be kindhearted. I love my mum. —
Sid Vicious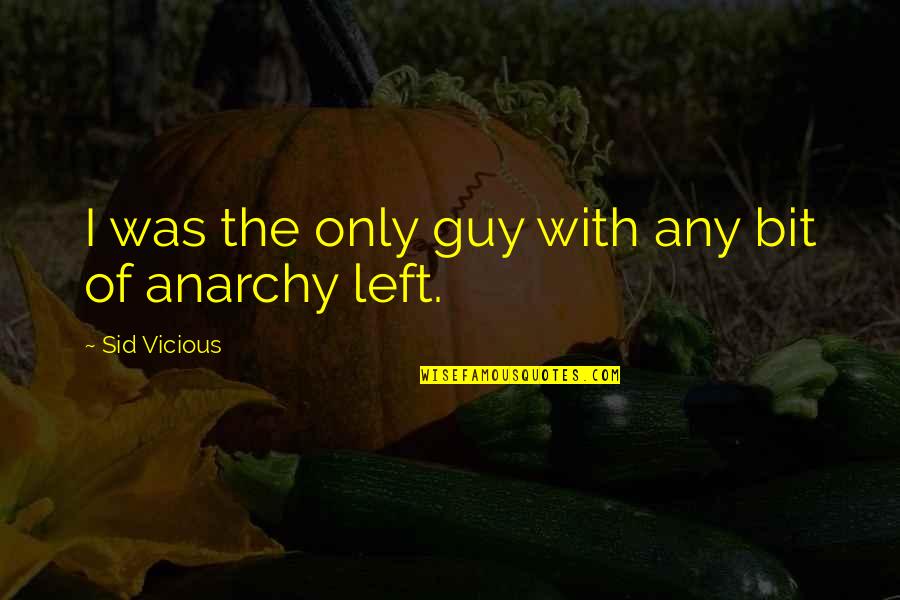 I was the only guy with any bit of anarchy left. —
Sid Vicious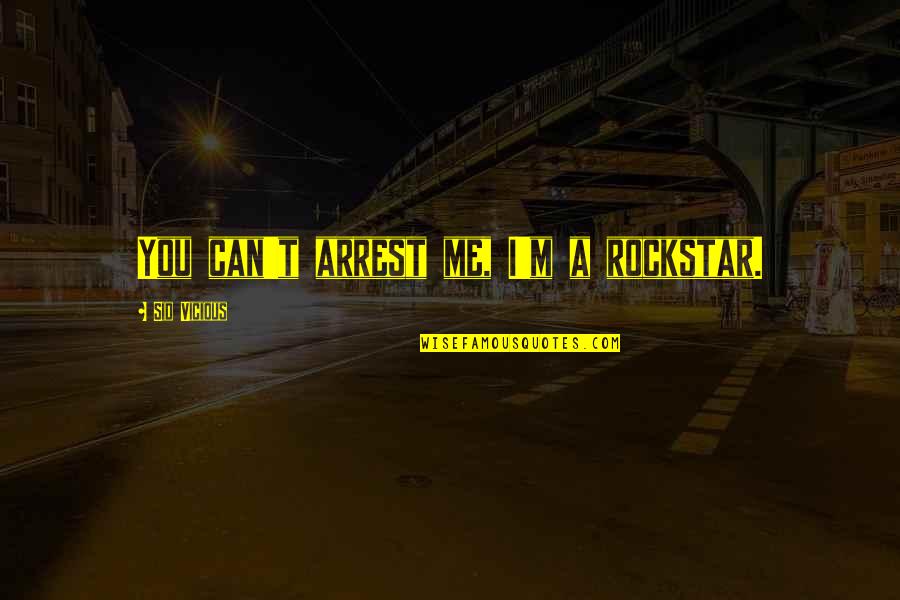 You can't arrest me, I'm a rockstar. —
Sid Vicious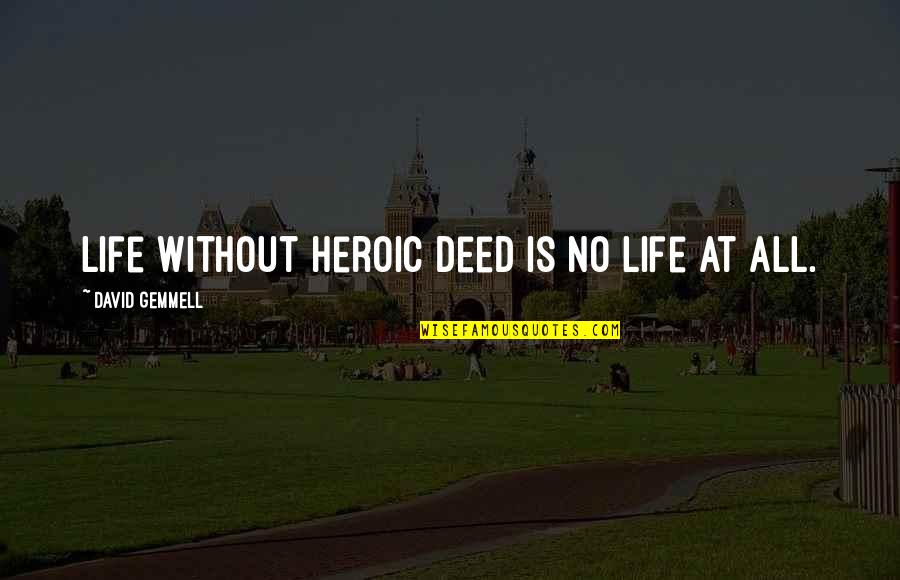 Life without heroic deed is no life at all. —
David Gemmell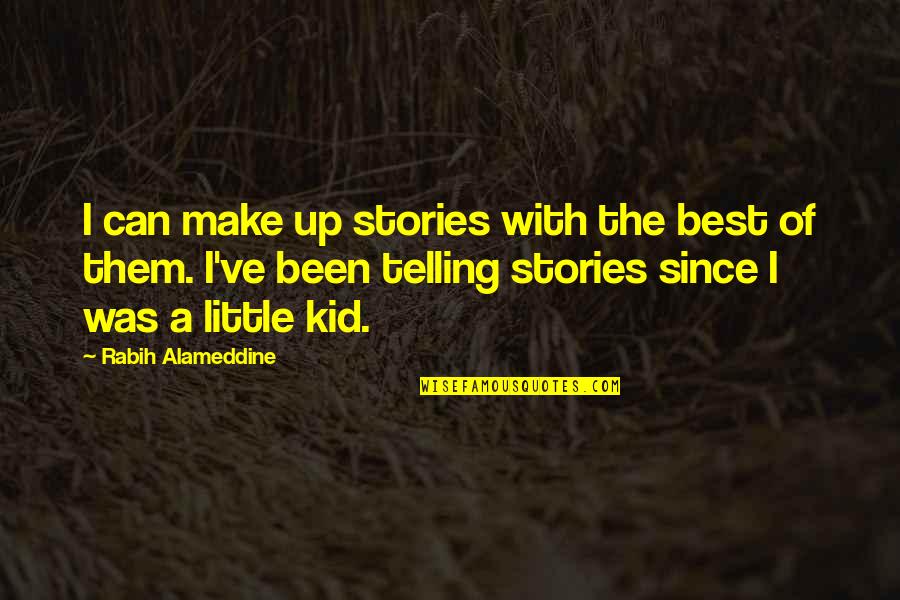 I can make up stories with the best of them. I've been telling stories since I was a little kid. —
Rabih Alameddine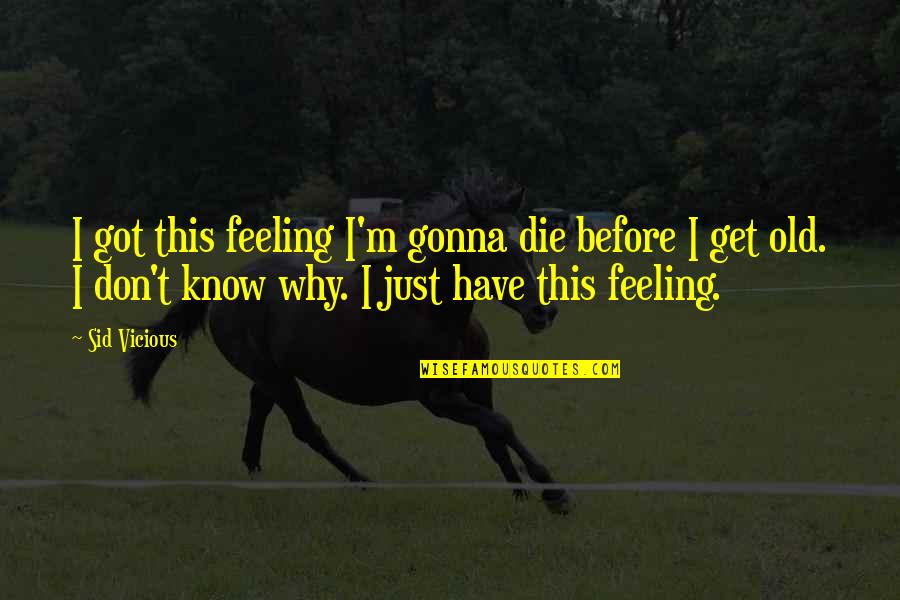 I got this feeling I'm gonna die before I get old. I don't know why. I just have this feeling. —
Sid Vicious
It's not really my problem if they think I'm weird. —
Sid Vicious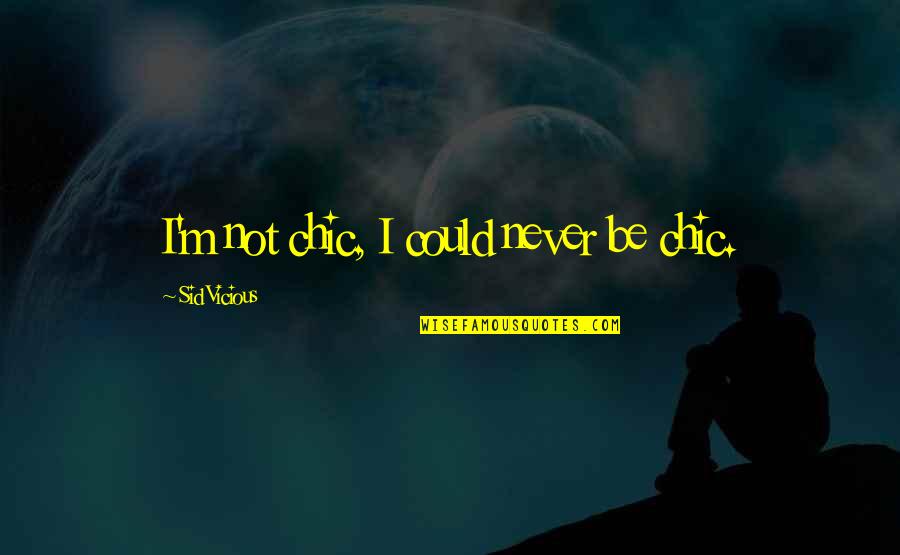 I'm not chic, I could never be chic. —
Sid Vicious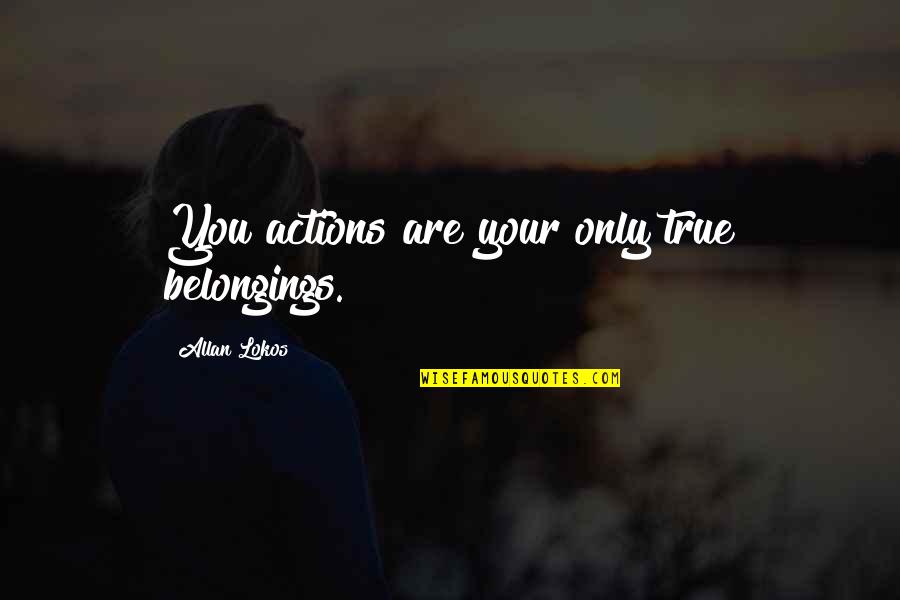 You actions are your only true belongings. —
Allan Lokos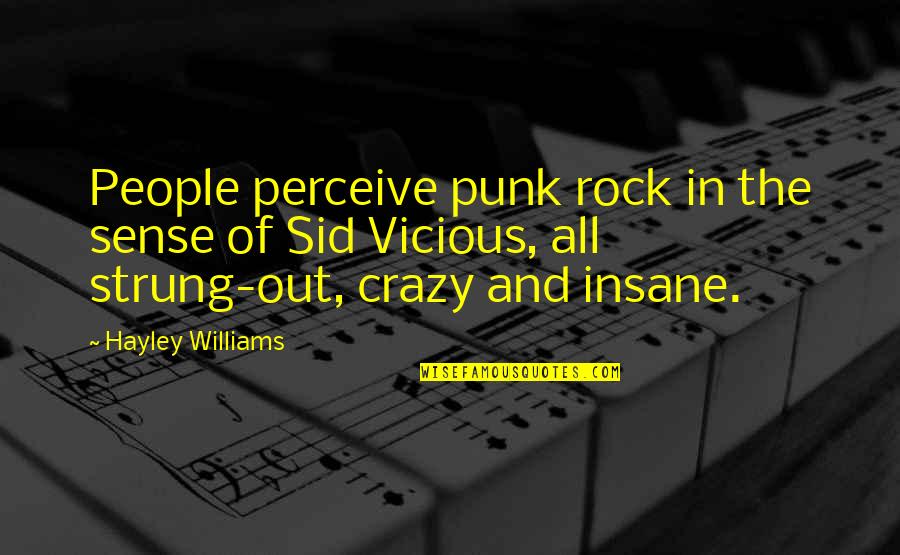 People perceive punk rock in the sense of Sid Vicious, all strung-out, crazy and insane. —
Hayley Williams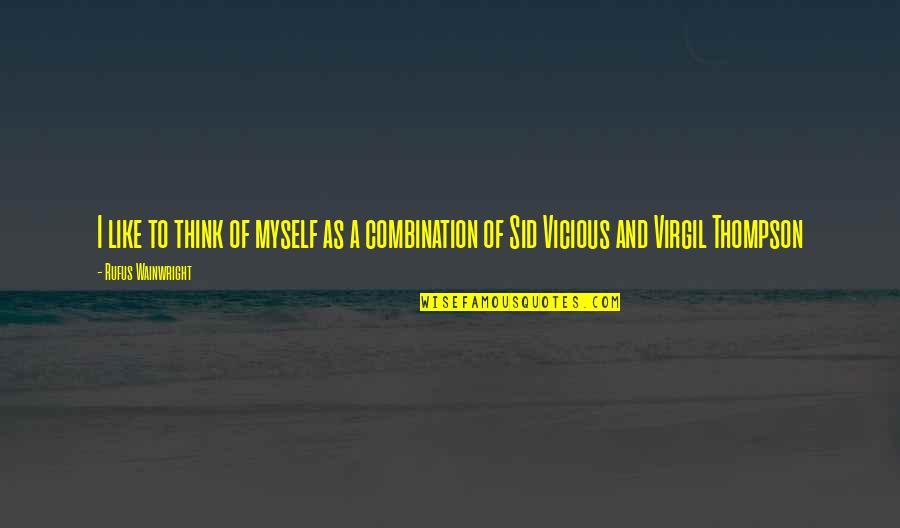 I like to think of myself as a combination of Sid Vicious and Virgil Thompson —
Rufus Wainwright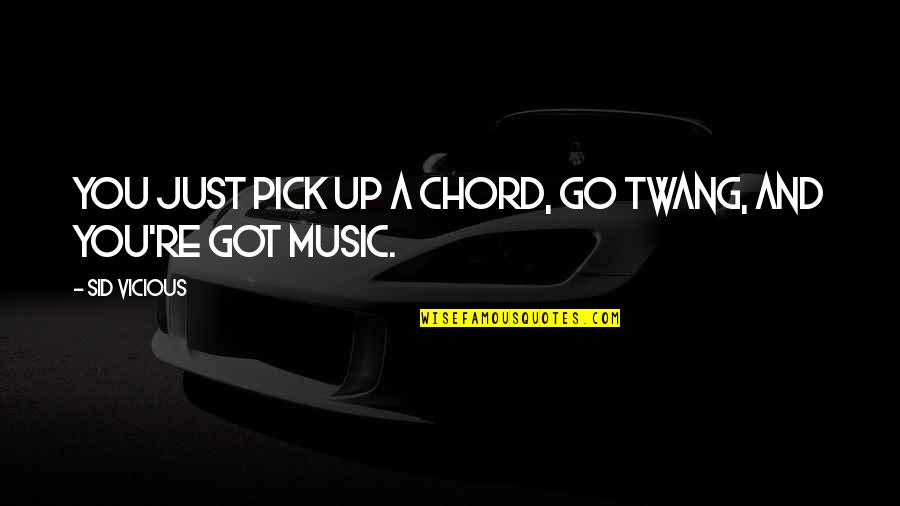 You just pick up a chord, go twang, and you're got music. —
Sid Vicious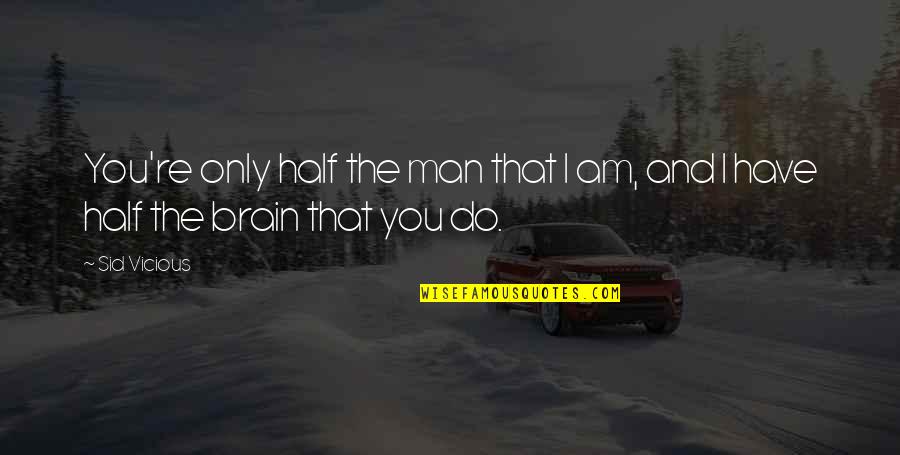 You're only half the man that I am, and I have half the brain that you do. —
Sid Vicious